Better Call Saul: Cast's Real-Life Partners
Who from the Better Call Saul cast is still single and who married her friend's ex? Why did Bob Odenkirk share his house with his co-stars? And whose girlfriend was a stalker? Here's everything you wanted to know about the private lives of the Better Call Saul cast.
Michael Mando aka Nacho Varga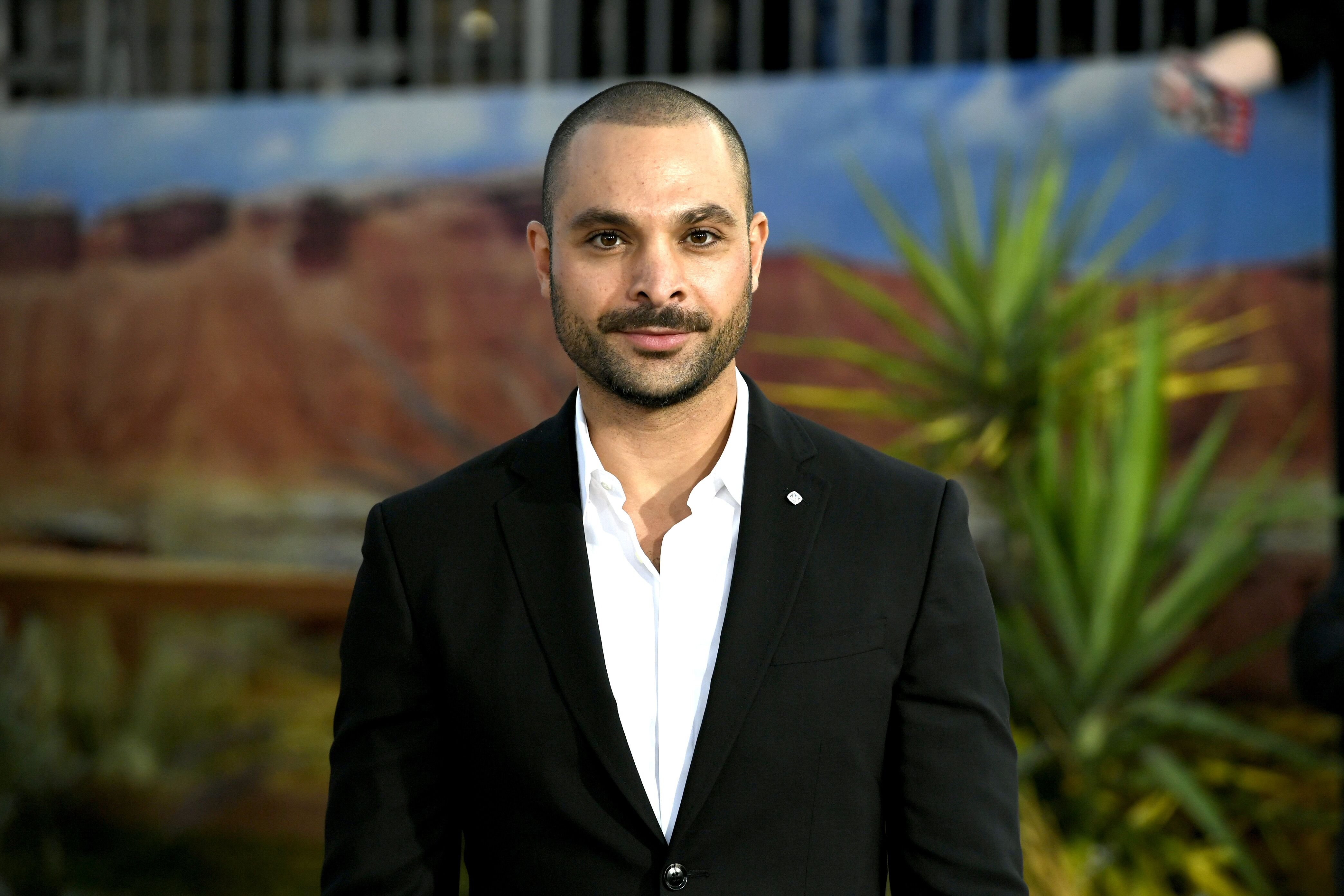 We can't help but sympathize with this magnetic yet complex character. Nacho Varga keeps walking on the razor's edge to find the best path for himself. And just like his character, Michael Mando wandered a lot before he stepped into actors' shoes. 
Still, the 38-year-old Canadian grew up wanting to be a writer or an athlete. He also tried Economics, Psychology and International relations before falling in love with acting. In addition to Better Call Saul, Mando is known as Vic in the TV show Orphan Black and as The Scorpion in Spiderman Homecoming. The actor also has a massive fanbase from inspiring and voicing the main villain Vaas Montenegro in the hit video game Far Cry 3, as well as portraying him in The Far Cry Experience movie.
But what about Michael's personal connections? Mando has never been spotted with a girlfriend in public. And since he mostly posts photos of himself in male company, his fans started to question the actor's sexuality. But his Twitter archives show that back in 2016, Mando was in a romantic relationship with a mysterious woman, whom we can only see from the back. 
While filming Better Call Saul, Michael became good friends with Bob Odenkirk. And the main female who appears in Mando's social media is none other than his other co-star, Rhea Seehorn. The actor regularly praises his colleague for her talent, beauty and sense of humor. Could these two be a thing? Keep reading to learn about Seehorn's private life!
Happy birthday, Gangsta!!! 🎂💥😎 #BetterCallSaul @rheaseehorn pic.twitter.com/Jgj6BUm6nt

— Michael Mando (@MandoMichael) May 12, 2017
Patrick Fabian as Howard Hamlin
This 55-year-old veteran actor has made an impressive career on stage, television and in films. His 100 TV appearances include shows from Beverly Hills, 90210 to Grey's Anatomy and Lucifer. Still, according to Patrick, the most memorable thing in his early career was kissing Xena, the Warrior Princess. Lucky guy!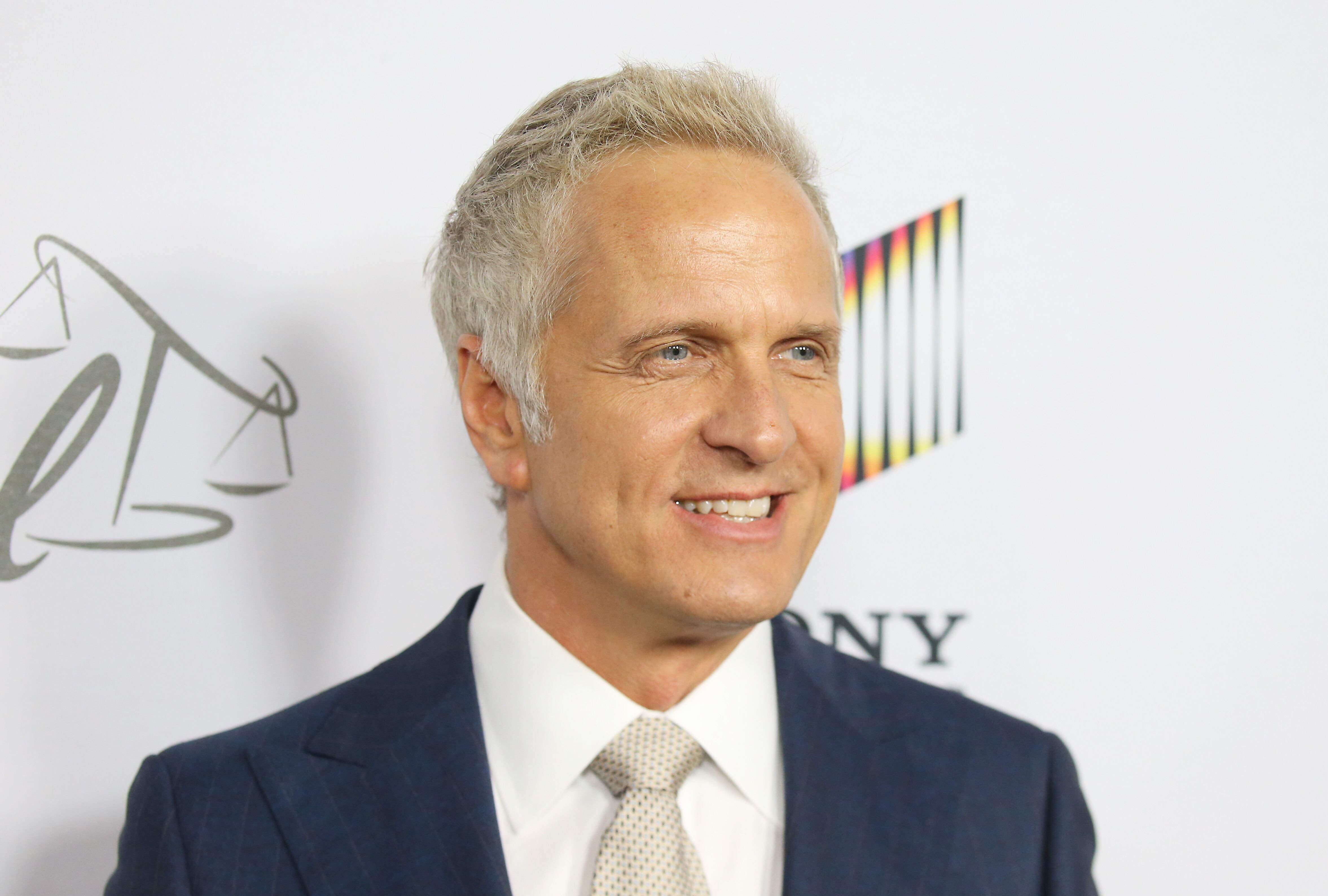 Fabian's most recent work credits include starring in a Netflix comedy series Special and CBS' sitcom Carol's Second Act, as well as voicing Hank Henshaw in both of DC's The Death and Reign of Superman animations. 
The actor shared that his role of Howard Hamlin is a joy and a pleasure. Working together for 5 seasons now, the cast has become pretty close, and not only as colleagues. It appears that Patrick used Bob Odenkirk's invitation to become roomies while filming the show in New Mexico. But it wasn't just 2 guys living there, there were ladies to balance it out… Fabian's appearance hints that he must be a kind of heartbreaker, doesn't it? 
Well, believe it or not, nothing is known about Patrick's earlier relationships. Still, the actor knows something about true romance: he married his wife of 11 years on February 14th. Fabian's spouse is a writer and comedian Mandy Steckelberg. The couple raises two adorable daughters together: 9-year-old Abbey and 7-year-old Delilah.
The actor is also a father of two adopted dogs. Patrick is doing his best to shape his daughters into kind and caring ladies. As the actor recently shared, his family likes to volunteer and encourage others to make their own communities better places. Well, that's a perfect example to follow!
Cara Pifko as Paige Novick
The Canadian actress started her career at the age of 8, and since then she has received about 50 credits for her film and TV appearances. Pifko starred in CBS' Our Hero and This is Wonderland. And you might have seen her in General Hospital or heard her voice as Dr. Sionver Boll in Star Wars: The Clone Wars.
So what do we know about her real-life partner? Pifko seems to have one of the happiest and (sorry) the most boring love stories in the acting world. Her boyfriend of 12 years, actor Gareth Bennett, became her husband in 2004. And that sums up to 28 years of relationship for 44-year old Cara! Wow! The couple raises two children together.
So what is the secret to Pifko's long-lasting relationship? Well, in addition to acting and parenting, Cara is a practicing coach who works on creativity, performance and life mentoring. That occupation requires a good psychological base, so it's no wonder that with all her skills Pifko learned to be an excellent wife and mother. We're just glad that she's still into acting!
Giancarlo Esposito as Gus Fring
Oh, this guy keeps giving us chills as one of the best TV villains of all time! And Esposito's impeccable performance in both Breaking Bad and Better Call Saul was highly lauded by the industry, as the actor has already received 8 nominations and won a Critics' Choice Award in 2012.
Esposito has mixed Danish, Italian and African-American roots, and his heritage must have contributed to his acting success. Currently, Giancarlo has about 200 work credits for Broadway, TV and film works and his personal star on the Hollywood Walk of Fame since 2014. Still, the multilingual actor gained most of his fame from portraying a character whose energy comes from silence. Esposito shared that he practiced yoga to empower Gus Fring with wordless intensity.
Giancarlo's most recent TV appearances include The Mandalorian, Jett, and Godfather of Harlem. He also narrated Dear White People and lent his voice to Lex Luthor in the Harley Quinn animation. 
So, is the actor's private life as spectacular as his career? Esposito was married for 20 years to a writer, Joy McManigal. They have four daughters: Shayne Lyra, Kale Lyn, Syrlucia and Ruby. And although the couple looked happy together on every red carpet occasion, they divorced in 2015. Since then the tabloids have been spreading rumors about Giancarlo's possible relationships. Once he mentioned visiting a friend in the Netherlands in 2018, the press announced that he had a Dutch girlfriend.
And the most recent rumors want to make us believe that Esposito is either engaged or even secretly married. However, the actor never comments on his private life. He remains very close with his daughters, and often enjoys their company at media events and travels. Still, he makes sure to include the word "daughters" on every Instagram picture which could be speculated by the press. We feel your pain, Giancarlo…
Kerry Condon as Stacey Ehrmantraut
If the face of Mike's daughter-in-law looks familiar to you, that's because you've probably seen Kerry Condon in one of her other numerous roles. Her movie credits include Dreamland alongside Margot Robbie and Three Billboards Outside Ebbing, Missouri next to Frances McDormand. As for TV roles, Condon appeared in The Walking Dead, Women on the Verge and Ray Donovan. And you've probably heard her voice too: Kerry is the one who voiced the artificial intelligence F.R.I.D.A.Y. in 5 of the Marvel's superhero films. Despite her undeniable talent and success in theatre, the actress became known for her frequent nude scenes on the series Rome. 
Condon is an animal rights campaigner and admits to loving animals more than people. She enjoys riding horses and raising her dog Peggy. But is there room for love in Kerry's life? The actress is focused on her career, and she brings her brother as her red-carpet date. Condon once shared that she doesn't care if she never gets married or has kids. Still, in a 2012 interview she spoke about her then-boyfriend:
'I'm seeing a guy now who has nothing to do with films. It's so much nicer with somebody who isn't an actor. Two crazy people in one house would be too much. It's better there's one crazy person, and one nice person who looks after that crazy person.'
Does this mean that Kerry will never consider an actor as her partner? Well, we can only guess, as she seems quite secretive about personal life.
Jonathan Banks as Mike Ehrmantraut
How to make a successful career as a supporting actor? Ask 73-year-old Jonathan Banks, who managed to receive six Emmy nominations for portraying just 2 supporting characters in 3 TV shows: Wiseguy, Breaking Bad and Better Call Saul.
Banks' mother used to work for the CIA, and she raised Jonathan alone. Don't you think that this could have influenced the actor's love for playing bad guys? And in addition to his versatile TV and film appearances, Banks received quite a few acting credits for his deep, gruff voice. Rick Dicker in The Incredibles 2, Eruptor in Skylanders Academy and Quirin in Tangled: The Series all sound like Mike Ehrmantraut.
Looking back at his career, Jonathan considers himself one of the luckiest people in the world. The actor keeps thanking God for theater and film and television and says he'll never be tired of playing a bad guy. 
But what about this "bad guy"'s personal life? Banks tied the knot with his first wife, Marnie Fausch, at the age of 21. And although their marriage did not last longer than 2 years, the couple welcomed a daughter together. After their divorce, the actor enjoyed his bachelor status for 20 years, until he met the right person.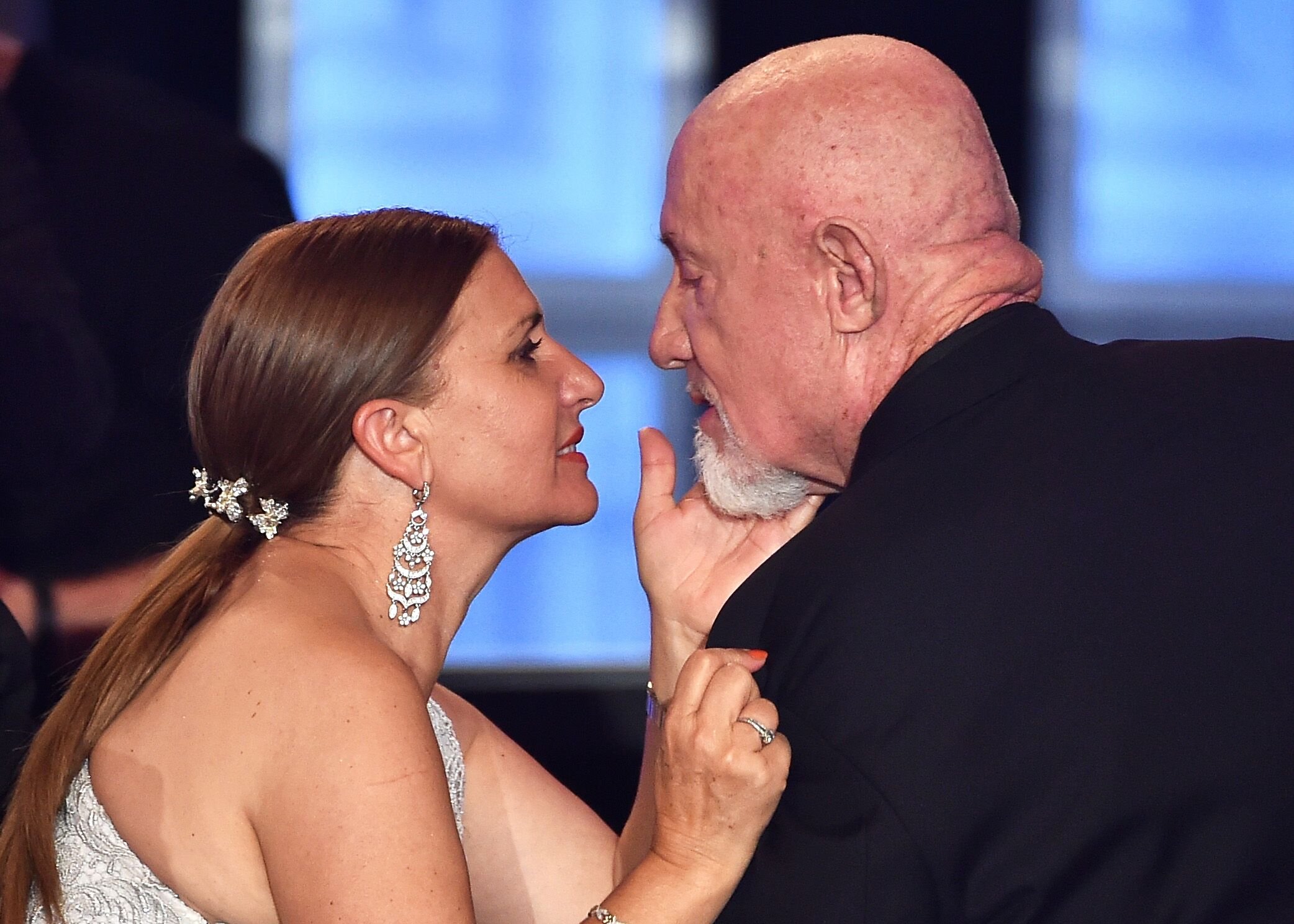 And this year Jonathan and his second wife Gennera will be celebrating their 30th wedding anniversary. Wow! The couple is parents to fraternal twins, and Banks is also a stepfather to Gennera's daughter from a previous relationship. So what is the secret to their long-lasting love? Well, sometimes a common sense of humor is crucial. 
Rhea Seehorn as Kim Wexler
Being artistic from a young age, Rhea Seehorn did not plan on becoming an actor. She followed the footsteps of her father and grandmother in painting, drawing, architecture and visual arts. Seehorn became interested in theatre and films, but only dared to pursue her passion when her dad passed away. In his last message to his daughter, he encouraged Rhea to do everything she wanted in life. And luckily, Seehorn took that advice seriously.
After roles on stage and in independent shorts, the actress turned to television. She starred in the sitcoms I'm with Her and Whitney, and in the TV series Franklin & Bash and Veep. Still, she proved to be more than a comedy actress portraying Kim Wexler in Better Call Saul. 
And although Seehorn is most often seen in the company of her male colleagues, her private life features some other men. Rhea married Graham Larson, her boyfriend of 5 years, in 2018. Larson is a real estate agent and a father of two boys from his previous marriage. And trust us, you wanna know how these two met! Seehorn and Larson were set up on a date through… Graham's ex-wife who is also a good friend of Rhea. 
Mary Alice Haney, a fashion designer, claims she had, quote "the most amazing divorce but a really terrible marriage". So the matchmaker acted sincerely, and it worked! Rhea is close to her stepsons, and their family of four looks adorable on social media!
Bob Odenkirk as Jimmy McGill / Saul Goodman
Can you believe that Bob Odenkirk almost refused to play Saul Goodman in Breaking Bad? His fascinating TV journey started with writing and comedy. Bob made a name for himself creating sketches for Saturday Night Live, The Ben Stiller Show and Late Night with Conan O'Brien. Later he made his own, Mr. Show, with David Cross, and started performing as well. 
Odenkirk's most recent acting credits include roles in Little Women and the upcoming Nobody, as well as TV appearances in Undone and The Kominsky Method. 
As the main star and producer of Better Call Saul, Odenkirk is the glue that holds the cast together. He was even sweet enough to offer spare bedrooms of his house in New Mexico to Patrick Fabian and Rhea Seehorn, so they didn't spend money on rent or feel lonely. Awwww…
But who are the other residents of Bob's house? 23 years ago, the actor tied the knot with a film and show producer Naomi Yomtov. And although their love story started as a thriller, these two are still happily married. The couple have two children together: a son Nathan and a daughter Erin. And it was Odenkirk's family who talked the actor into taking his breakthrough role.
But let's rewind the story to how Bob met Naomi. As Mrs. Odenkirk revealed to Playboy, she was a real stalker! When Naomi first saw her future love performing in a comedy club, she somehow felt that she wanted to be his wife. And she followed Bob for over a year before he paid attention to her. Naomi still cannot believe they get along so well, though she thinks she's not Bob's type.
Apart from their family, the couple owns Odenkirk-Provissiero Entertainment where Naomi is a talent manager. Her past clients include Kristen Wiig, Bill Hader, Jenna Fischer, Casey Wilson and Derek Waters. Oh, what a family!