Kevin Anderson, Julia Roberts and the Rest of 'Sleeping with the Enemy' Cast Today
Imagine what it would be like to be a woman in an abusive relationship. Now, picture that reality being shown to you on the big screens. This is exactly what the novel-turned movie "Sleeping with the Enemy" showed it's viewers and what kept them on the edge of their seats. Though not critically acclaimed, the film grossed at an impressive $175 million on a $19 million budget. After nearly three decades, the film is being remade. So we decided to look back at the original cast that got people jumping out of their seats in horror and read on to find out why the film's villain is the scariest ever.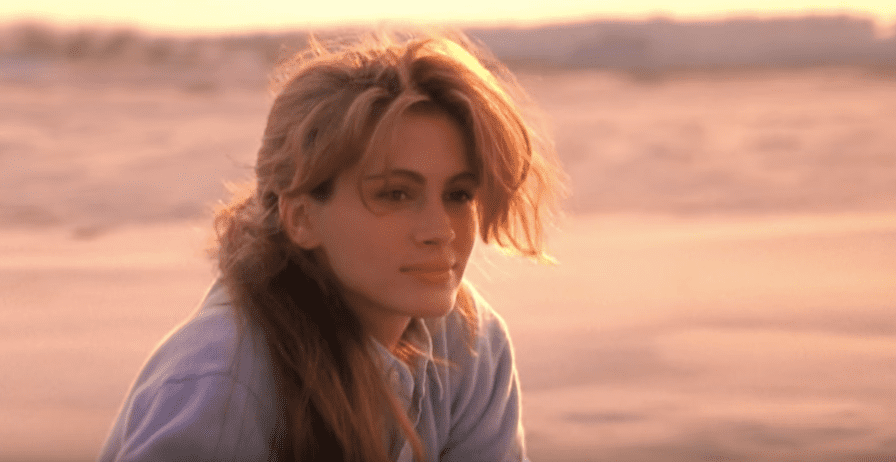 ---
JULIA ROBERTS
Julia Roberts originally aspired to become a veterinarian but also took up journalism. Eventually, she would decide to give acting a shot and boy, was that a great life decision on her part. After appearing in 1998's "Mystic Pizza" and Satisfaction," filmmakers kept their eye on Roberts. She was the film's protagonist, plotting her escape from an abusive marriage.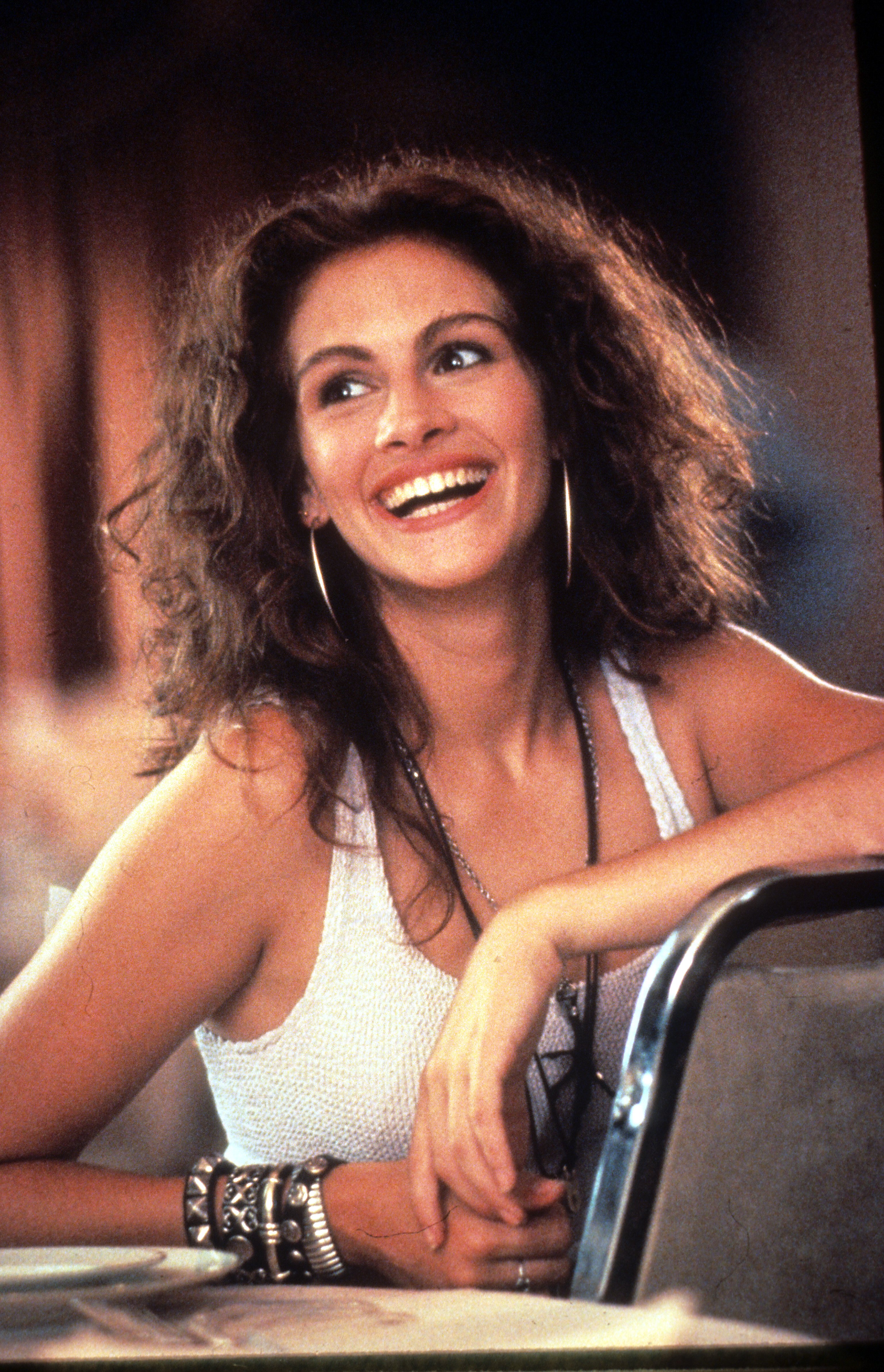 ---
A year prior to being on the Saturn Award-nominated film for Best Horror Film, Roberts blew up to superstar level after her roles in "Steel Magnolias" and "Pretty Woman." The two roles would earn the young actress her two of her four Oscar nominations. She also won a Golden Globe for her performances in both films.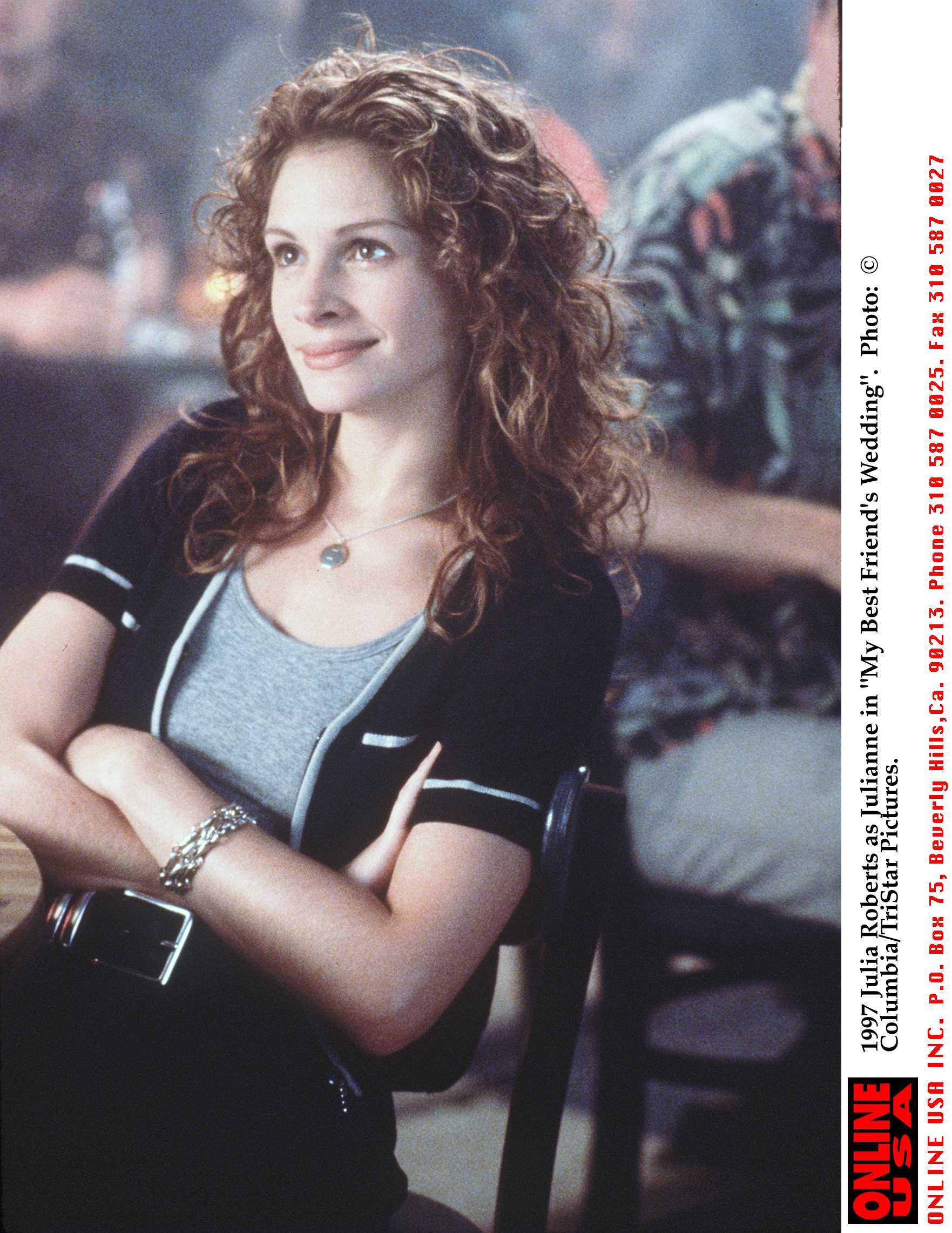 ---
Since being on "Sleeping with the Enemy" she has enjoyed a strong acting career. In 2001, she won another Golden Globe and an Oscar for "Erin Brockovich". Suffice to say that Julia Roberts is one of Hollywood's heavy-hitting actresses. Most recently, she's been on Amazon Prime Video's Homecoming, another Golden Globe-nominated acting credit for her.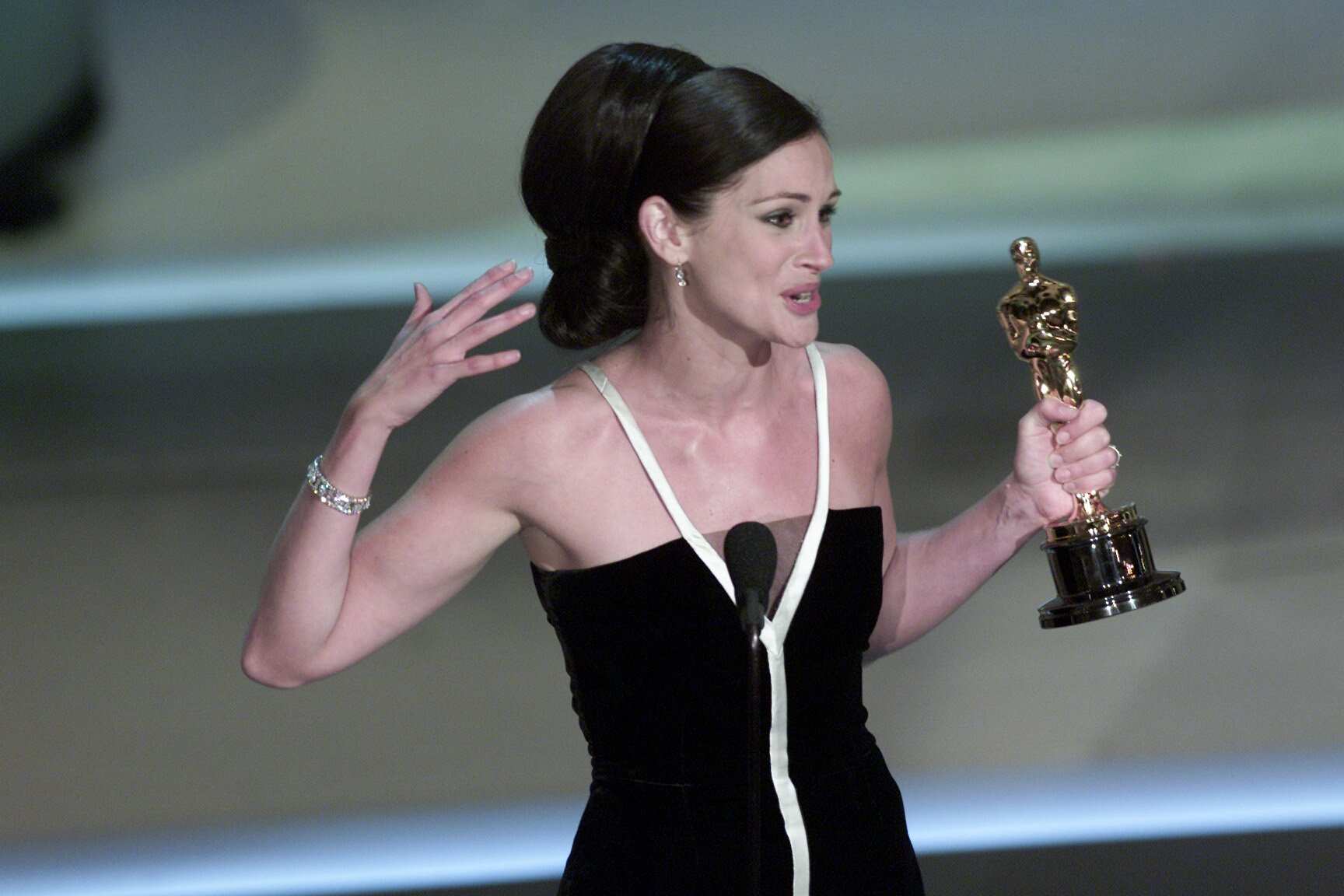 ---
PATRICK BERGIN
Irish-born Patrick Bergin played the villain of the film, the horrifically abusive husband of Julia Robert's character, Martin Burney. His first experience with acting was when he was in high-school. He graduated with a degree in Drama Education. As an accomplished character actor, he's played the roles of Robin Hood to Dracula on film and television.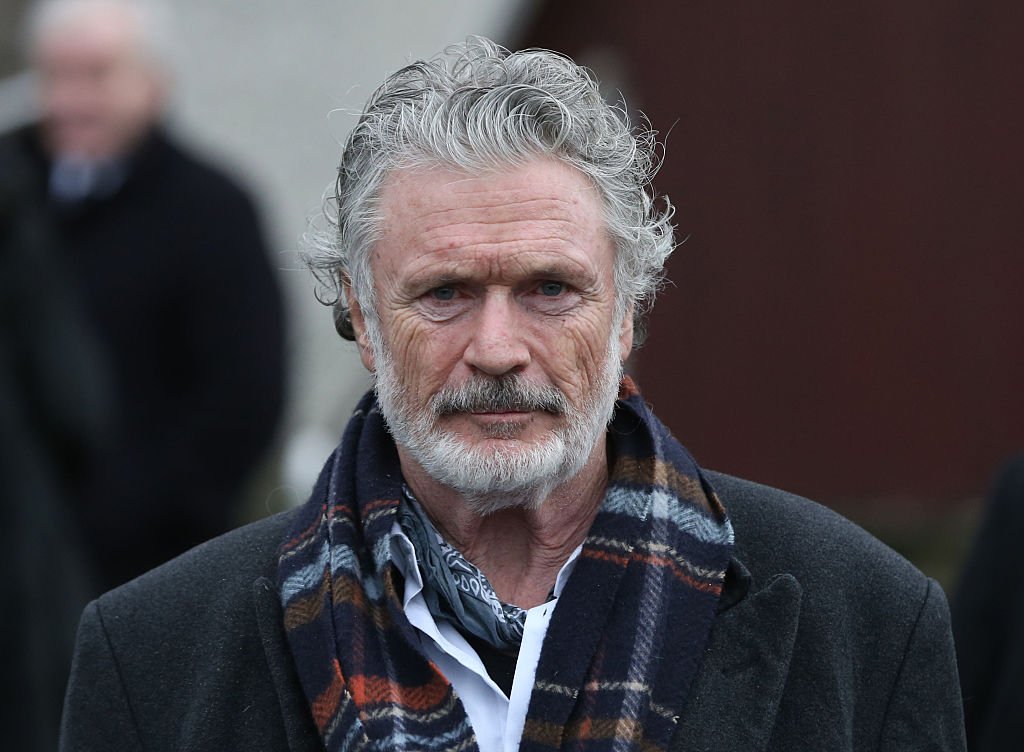 ---
In 1991 he landed roles in "Sleeping with the Enemy," and "Love Crimes." His role as the psychotic husband of Julia Roberts is arguably his most recognized role. He won the Saturn Award for Best Supporting Actor for this role.  In 2016, the actor starred in the premiere of "Murder at Shandy Hall - The Musical."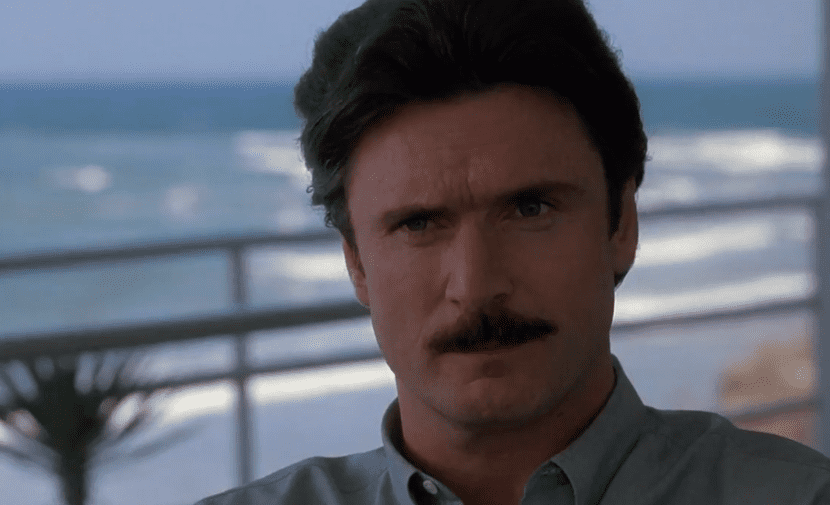 ---
He was also in "Patriot Games", the Harrison Ford film. He and Richard Harris were the only two Irish Actors in the film. Last year, Bergin took on the lead role in the musical "The Blarney Stone," a drama in the Irish mythology universe. Bergin continues to act today and has enjoyed a career with over 100 acting credits.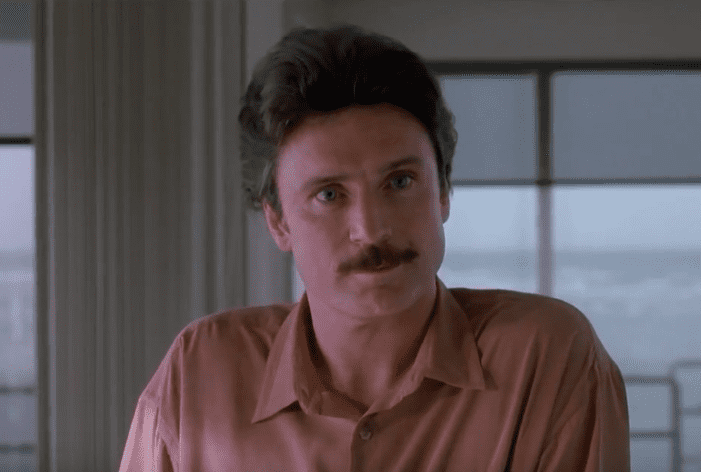 ---
KEVIN ANDERSON
Kevin Anderson, played the chivalrous Ben Woodward. Roberts' character's post-abusive relationship love interest. Before being cast as Woodward in the film, he appeared on the big screen in his first feature film "Risky Business," in a small role in the Tom Cruise flick.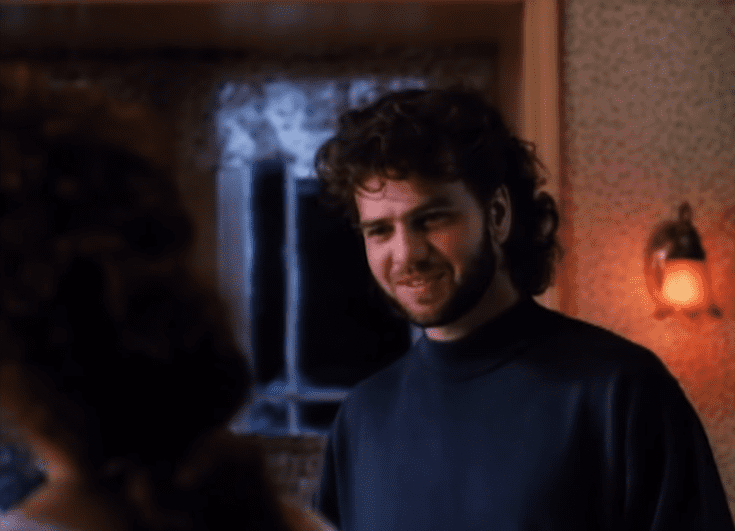 ---
He was also featured in films like "Miles from Home," "Orphans," and "Pink Nights," before landing the role in "Sleeping with the Enemy". Anderson's acting career has mainly been focused in the theater. He has dedicated 35 years of his life as a Steppenwolf Theater Ensemble member. Anderson appeared in productions like "Death of a Salesman," and many more.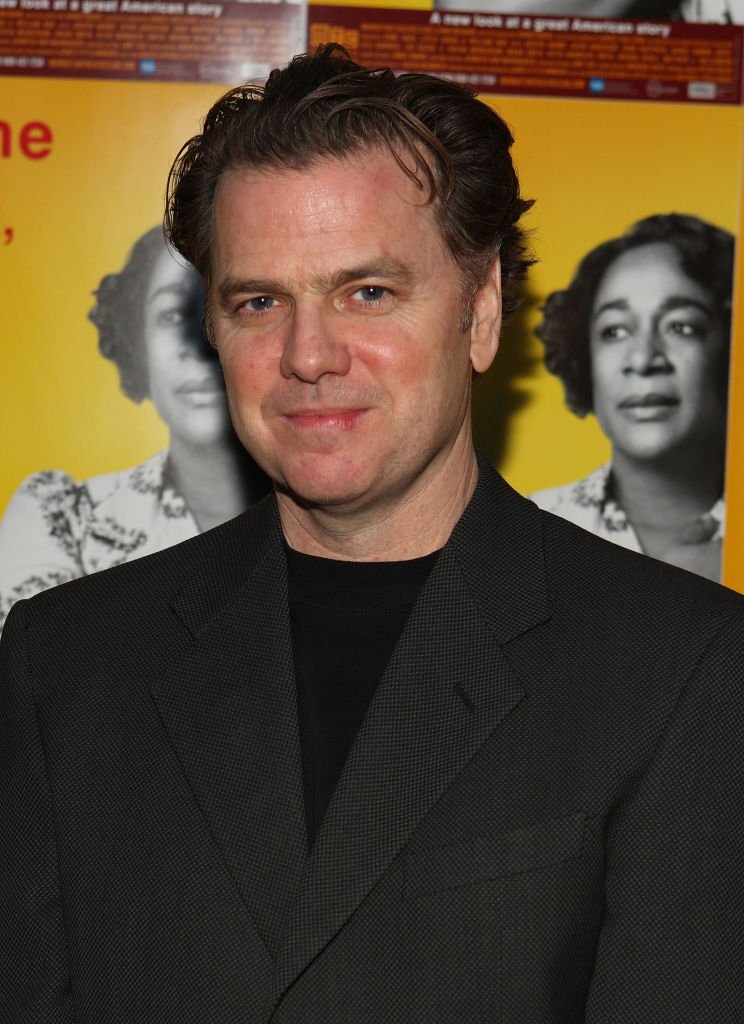 ---
In 1998, the actor received a Golden Globe Award nomination for his role in the television series "Nothing Sacred," as well as a Best Actor nomination from the Viewers for Quality Television. His most recent film role was as "Mr. Baxter" in the Christian and faith-based film, "Heaven is for Real".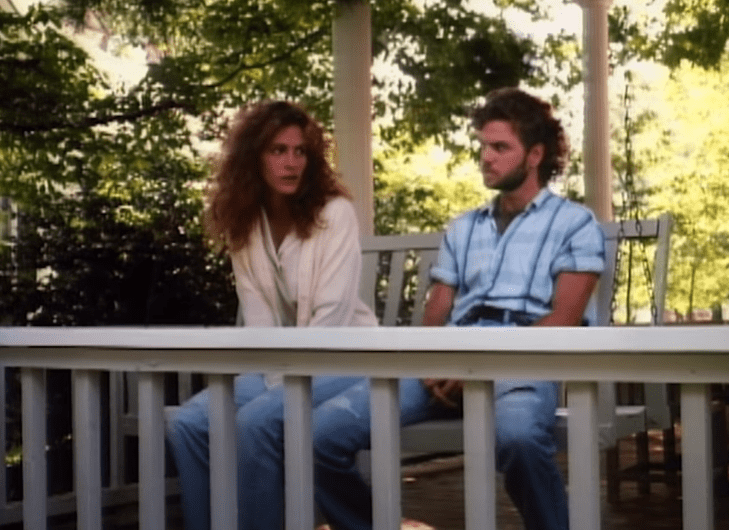 ---
ELIZABETH LAWRENCE
Elizabeth Lawrence played Chloe, the mother of Julia Roberts' character in the film. The late actress started her performance career off-broadway. Primarily a stage actress, she made her transition to on-screen acting in the mid-1950s, upon landing roles in various soap dramas like "The Road of Life" and "Frontiers of Faith."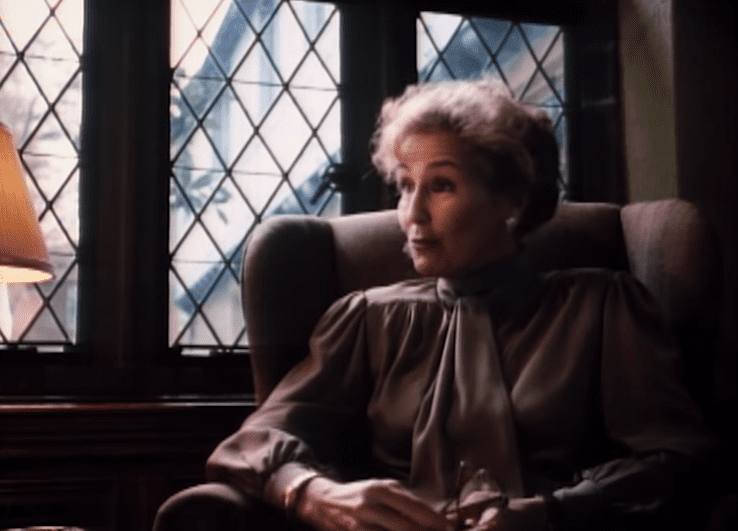 ---
Throughout her career she would feature in two long-running tv series, "The Doctors" from 1963 to 1978, and "All my Children" from 1979 to 1991. She would earn three "Day-Time Emmy Award" nominations during her time on the latter. Lawrence died of cancer on June 11, 2000, at age 77.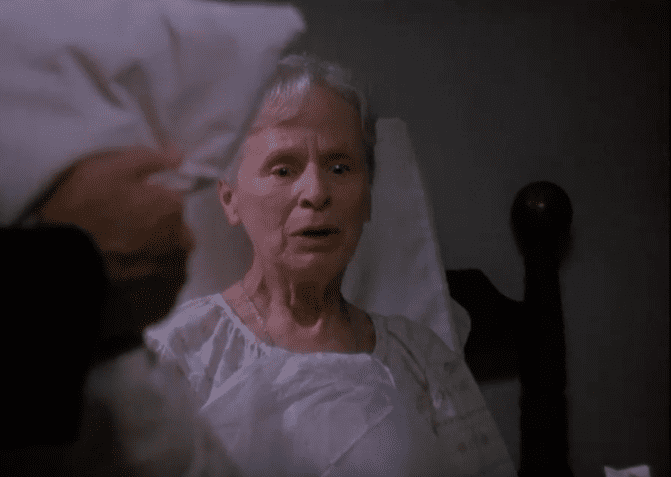 ---
HARLEY VENTON
After starring on "Sleeping with the Enemy," Harley Venton appeared in "Clear and Present Danger" and "Star Trek: The Next Generation."  He also appeared in the Broadway productions "Plaza Suite" and "Wait Until Dark." Sadly, the actor recently passed away with no announcements of the cause of death.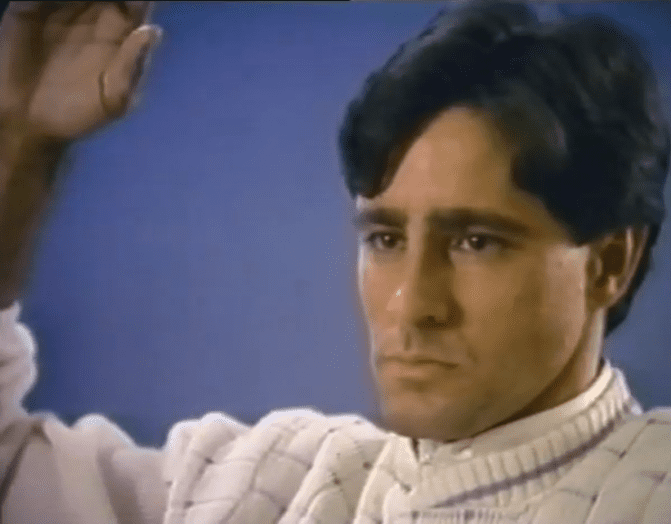 ---
THE SCARIEST VILLAIN
In 2018, the Decider came out with an article that jogged everyones memory about how terrifying Patrick Bergin's character really was. When most people think of scary villains, they'll think about the other worldly "Pennywise the Dancing Clown" from IT,  "Freddy Krueger from Nightmare on Elm Street", or "Valak from the Conjuring" universe films.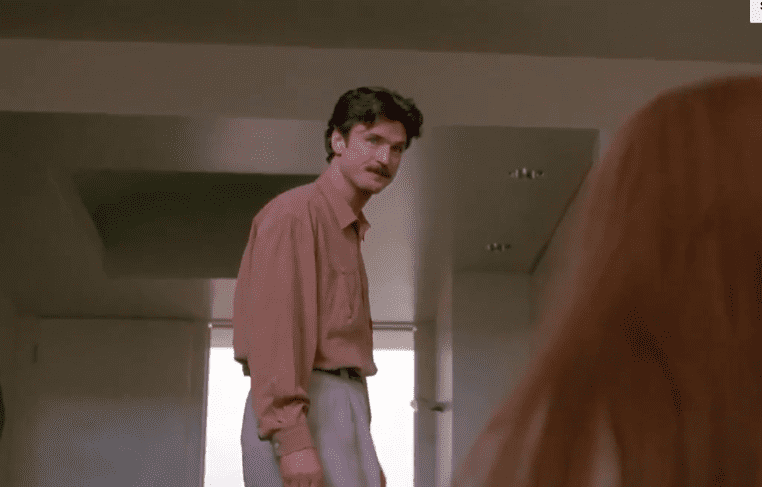 ---
But the worst, and the scariest villains should really be the ones who are most real. The quiet and unassuming neighbor, the polite barista, or in the film's case, the charismatic, sophisticated, and successful financial counselor from Boston. The film wants you to think and feel that Martin Burney could be anyone in your life, even your own husband.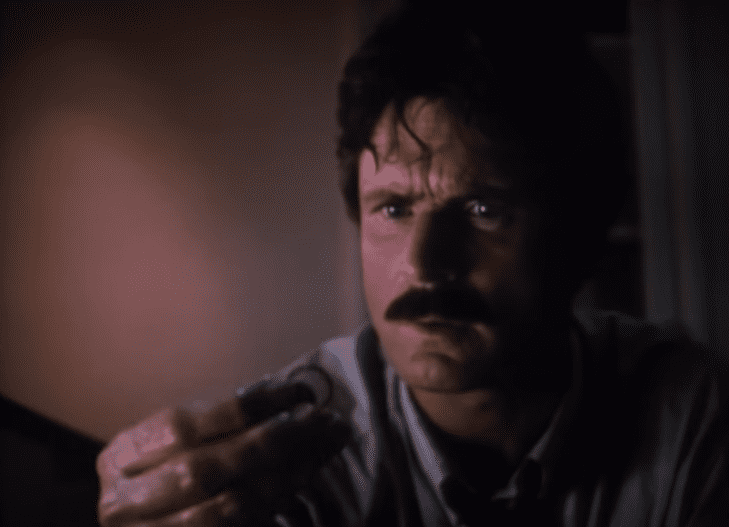 ---
A DELIBERATE PSYCHO
It's pointed out that there are a couple of relatable and definite reasons as to why Martin Burney is the scariest villain. The first being that he is exceptionally deliberate about taking his time in messing you up. While quick jump-scares that end in bloody violence ending in a blink of an eye, leaving you horrified are "great-ish", Martin isn't.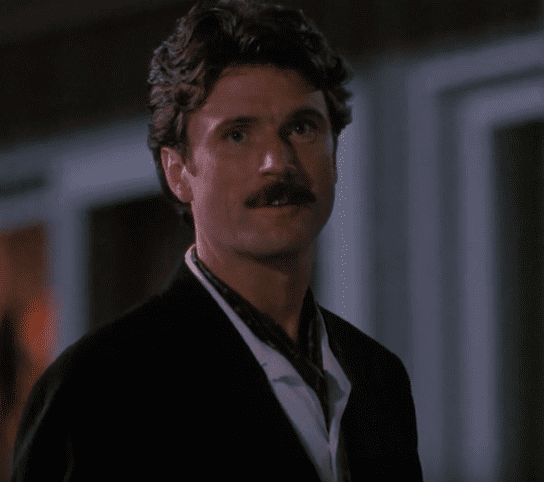 ---
Like a jaguar stalking its prey in the dead of night, or a killer whale playing with its food before consuming it, the psychotic villain of the film is patient (mostly) in deciding how he attacks and why he does it. A great example is a scene wherein he beats Roberts' character after she unevenly placed the bathroom towels.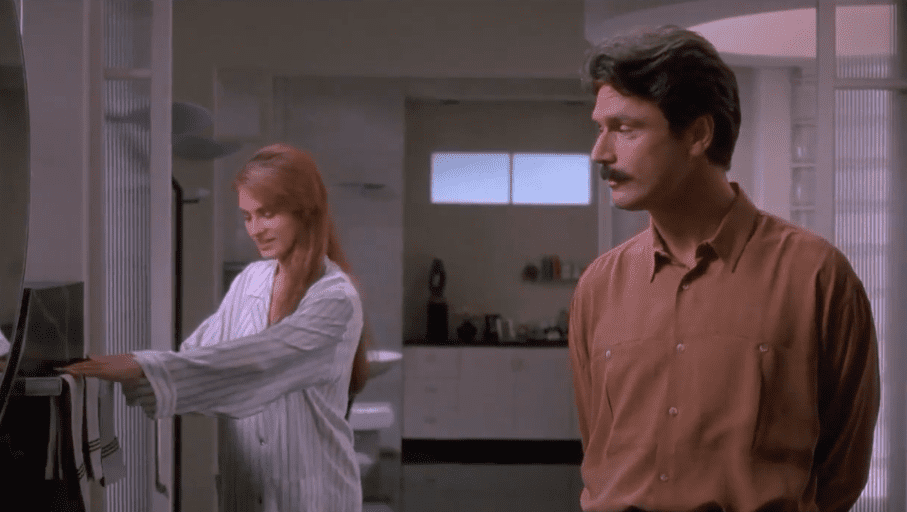 ---
Another great example is when he decides to arrange the contents of Laura's pantry alphabetically and wait patiently for her to notice it and realize it as a sign of him being around. He's the type of villain who knows you, and knows how to torment you in the most effective manner possible.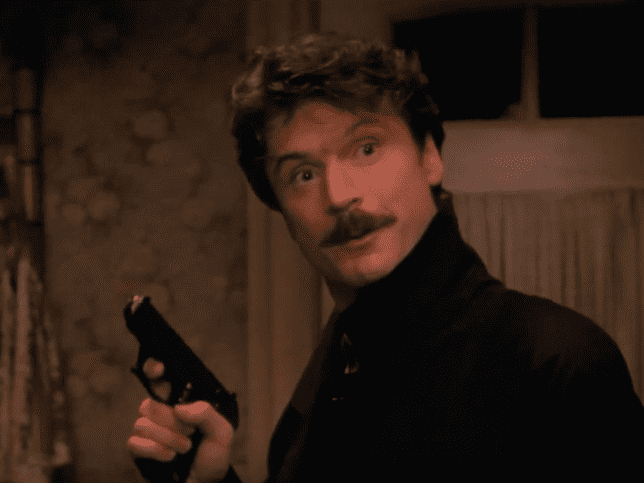 ---
HE'S ALL TOO REAL
The most relatable, albeit unfortunate, reason why Martin Buney is the scariest villain is because we know for a fact that there are people out there like him. He's not some crazed urban legend or bedtime story or nightmareish ghoul that people have constructed, he's an example of someone who is real and a reflection of how terrible people can be.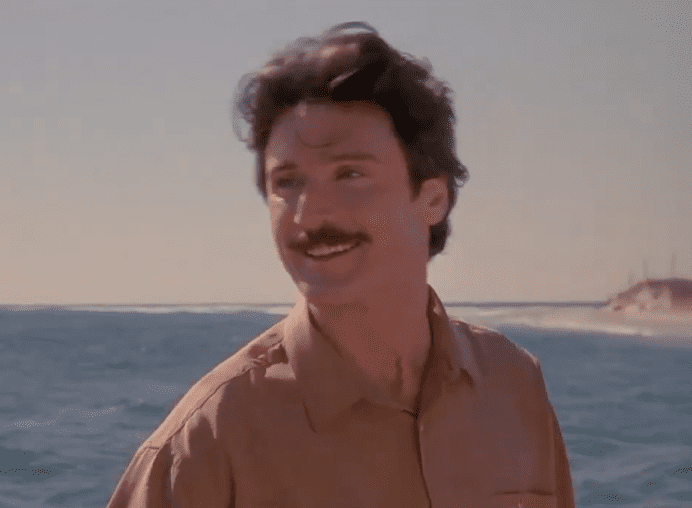 ---
Martin is a great representation of how some people can hide their true, villainous nature like absolute pros. People who use their charm, good looks, and influence to bring our guards down before they can decide to strike. He's basically a wolf in sheep's clothing, and we're the sheep. A person that we see in real-life quite possibly every day.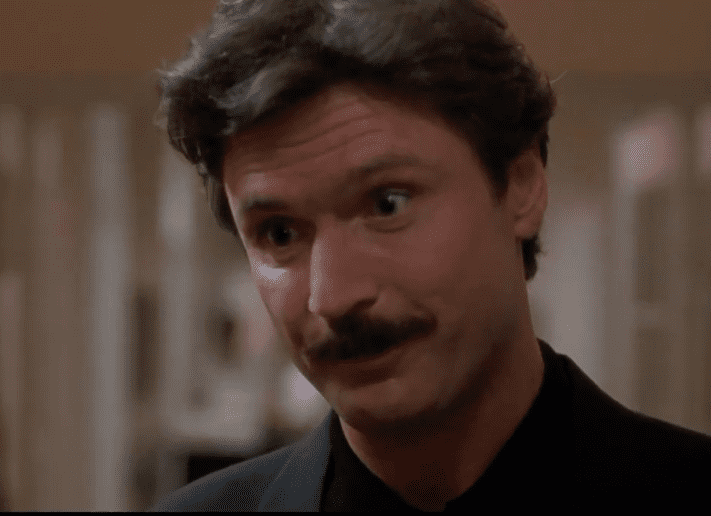 ---
MORE TERRIFYING NEWS
If our take on the rationale of why Martin Burney is the scariest villain is sparking some frightening thoughts, don't be surprised with what we're about to say next. The terrifying, abusive husband might make his way back onto our movie screens soon.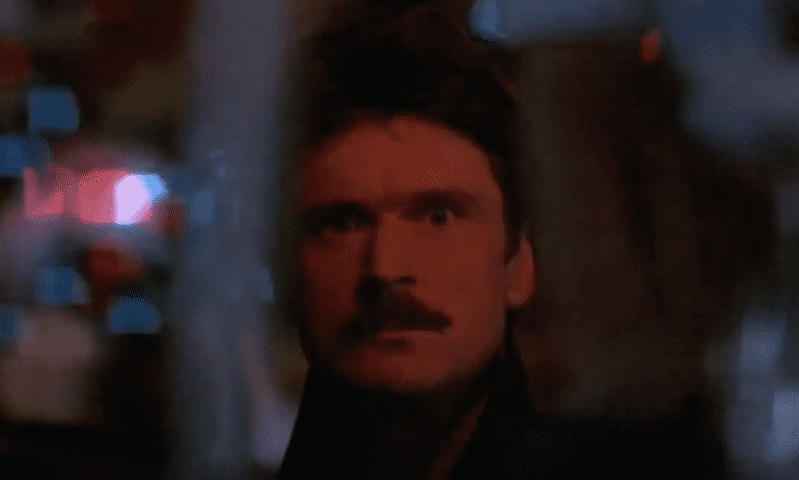 ---
COMING BACK TO OUR SCREENS
In February of 2019, Fox Searchlight announced a new overall producer deal with Damian Jones and his DJ Films Limited. Jones is the producer "Goodbye Christopher Robin" for Fox Searchlight in 2017, the biopic of "Winnie the Pooh" author A.A. Milne, directed by Simon Curtis and starring Domhnall Gleeson. In 2016 he produced "Absolutely Fabulous: The Movie."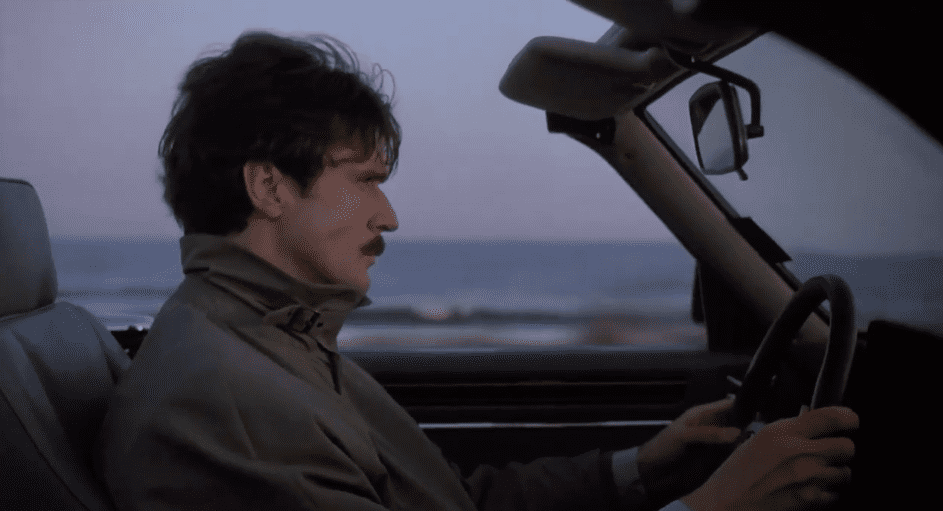 ---
Part of the producer deal Fox Searchlight has with Jones is a reimagining of "Sleeping with the Enemy". Jones is developing the film with writer and director Nia DaCosta who made "Little Woods," which starred Lily James and Tessa Thompson and is also at the helm of the upcoming horror film "Candyman", staring Yahya Abdul-Mateen II.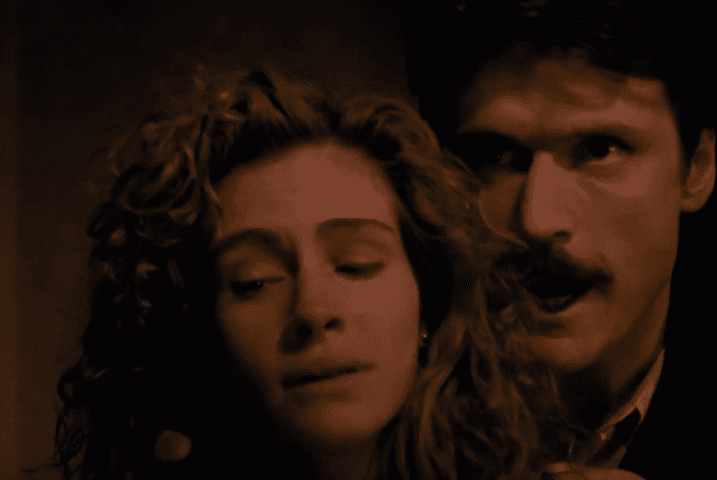 ---
Jones is also planning a film adaptation of "One Man, Two Guvnors," the stage play starring James Corden. The play's writer, Richard Bean, is executive producing the project along with Oli Refson and Nicholas Hytner. "One Man, Two Guvnors" is itself an English adaptation of "Servant of Two Masters," an 18th-century Italian play. 
---
There hasn't been any announcement about how the film will be adapted to suit today's audiences, or if Julia Roberts or any of the original cast members will be part of the production of the reboot. However, with how great the upcoming "Candyman" film looks, the Fox Searchlight reimagining of "Sleeping with the Enemy" seems to be in great hands.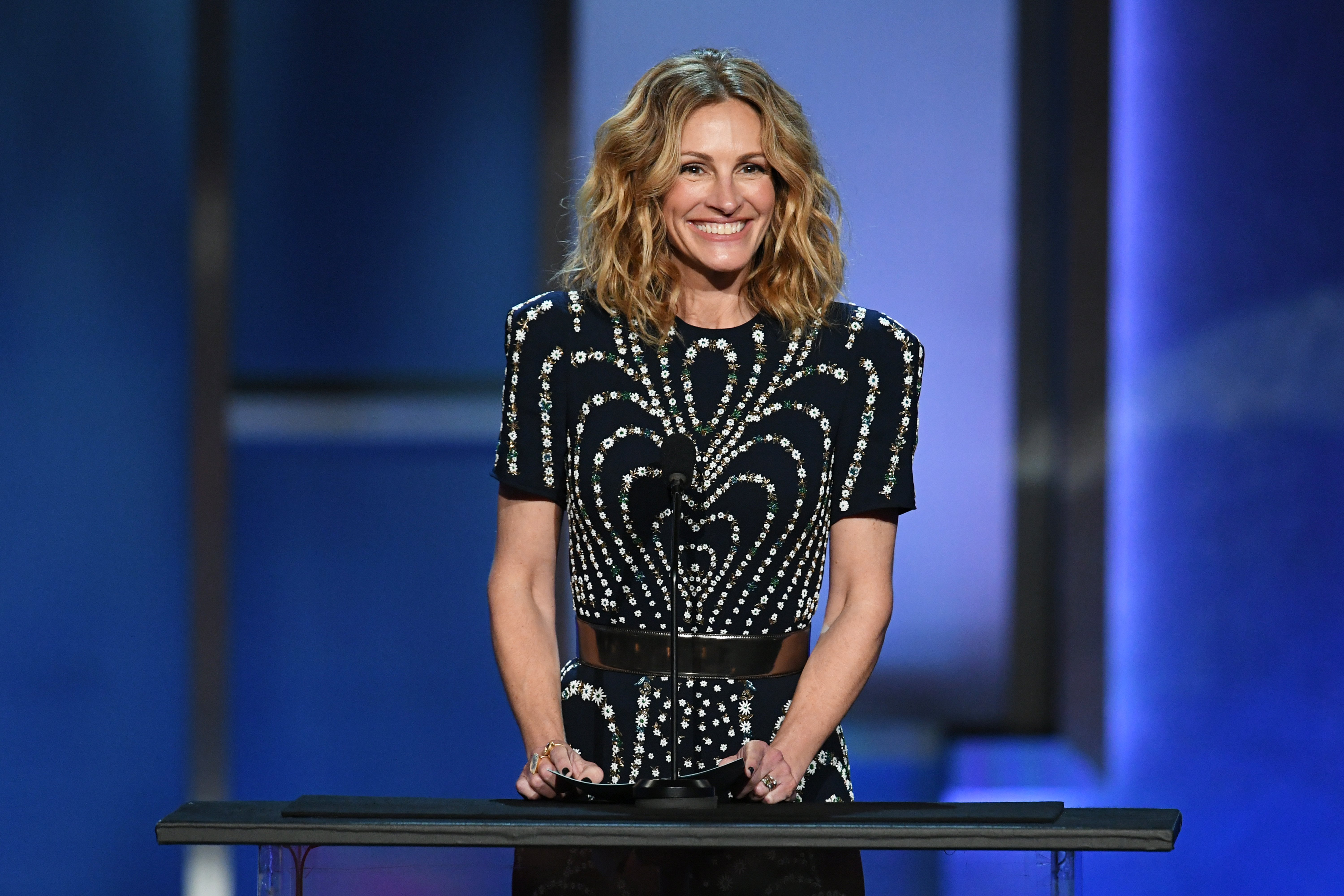 ---
I hope that reading this didn't spark any nightmarish memories for you. Did it make you want to check out "Sleeping with the Enemy" one more time? Let me know in the comments. Share the article if you're excited for the film's reboot and stay tuned for more updates on pop culture and your favorite celebrities.
Source: IMDB, Decider, The Wrap