Elite Cast: Real-Life Couples
Who from the cast is dating a co-star off-screen and what romances are just rumors? Whose hard work prevents them from building a happy love life? And what's known about Aron Piper and Omar Ayuso's off-screen relationships? Today we will reveal all the details about the Elite cast's real-life partners!
Ester Exposito and Álvaro Rico
Carla and Polo had their "ups and downs" as a couple. The ending of season 2 didn't play out well for them if you know what we mean. And now it looks like Polo's lost his chance for a happy ending in season 3. But no matter how dysfunctional their relationship was, fans were still rooting for them, especially because Ester and Alvaro were the real deal off-screen too.
Turns out a steamy romance started between the two right in the beginning of filming season 1. The couple were seen going out together in Rome and posted cute pics from Plaza de Oriente in Madrid. Ester, who is just 19, and Alvaro, who turned 23 not long ago, were in full-on romantic mode on their Instagram pages until October 2019, when they stopped posting joint pics. Fans' suspicions about the break-up came true soon afterwards. 
Alvaro confirmed to Hola.com that they were no longer a couple, saying: "We are no longer together, though I love her very much".
Well, we hope that there's no bad blood between the two and they both appear to be single for now.
Ester is not the only celeb girlfriend Alvaro has been linked to. There are no official reports of Rico dating singer Luna Zuazu but his Instagram is full of pictures of him and Luna holding hands and hanging out together as far back as 2016. Maybe they were just really close friends, but it's strange that there are no pics of them together since August 2018, while Alvaro was dating Ester.
Danna Paola and Itzan Escamilla
Though Lu and Valerio are the new Jaime and Cersei Lannister we really care about them. While we are all eager to see what's awaiting Lu in season 3, let's see if Danna's love life is on the same level of craziness. 
Danna was rumored to be dating her co-star Miguel Bernardeau and even Jorge López but none of these rumors were confirmed. In fact, Paola even denied them while talking to a couple of Mexican magazines:
"With Jorge. We have made a super beautiful relationship. I do not have a boyfriend. I am happy and single".
Danna is only 24 but it seems that her heart is mainly devoted to work right now. Danna's father is a former singer and the actress is trying to build a music career of her own, working on her second studio album. On top of filming and singing, Danna is also a judge for the Mexican reality show La Academia.
According to Hola magazine, Paola opened up about her private life in one of the episodes, saying: "I have been in my career for 20 years, and I have never done well in love, really. When you get into these things, you can hardly maintain a relationship, you can hardly be calm."
Previously Danna has dated two Mexican actors: Eleazar Gómez for 5 years and Eugenio Siller, who she broke up within 2016. Before Danna made it clear that she's single, fans were shipping her and co-star Itzan Escamilla. In 2018 Danna posted a pic with Itzan captioning "My Itzanlaurânt love u".
Well, obviously none of the stars commented on it, so it's the only information that we have on Itzan's personal life so far.
Miguel Bernardeau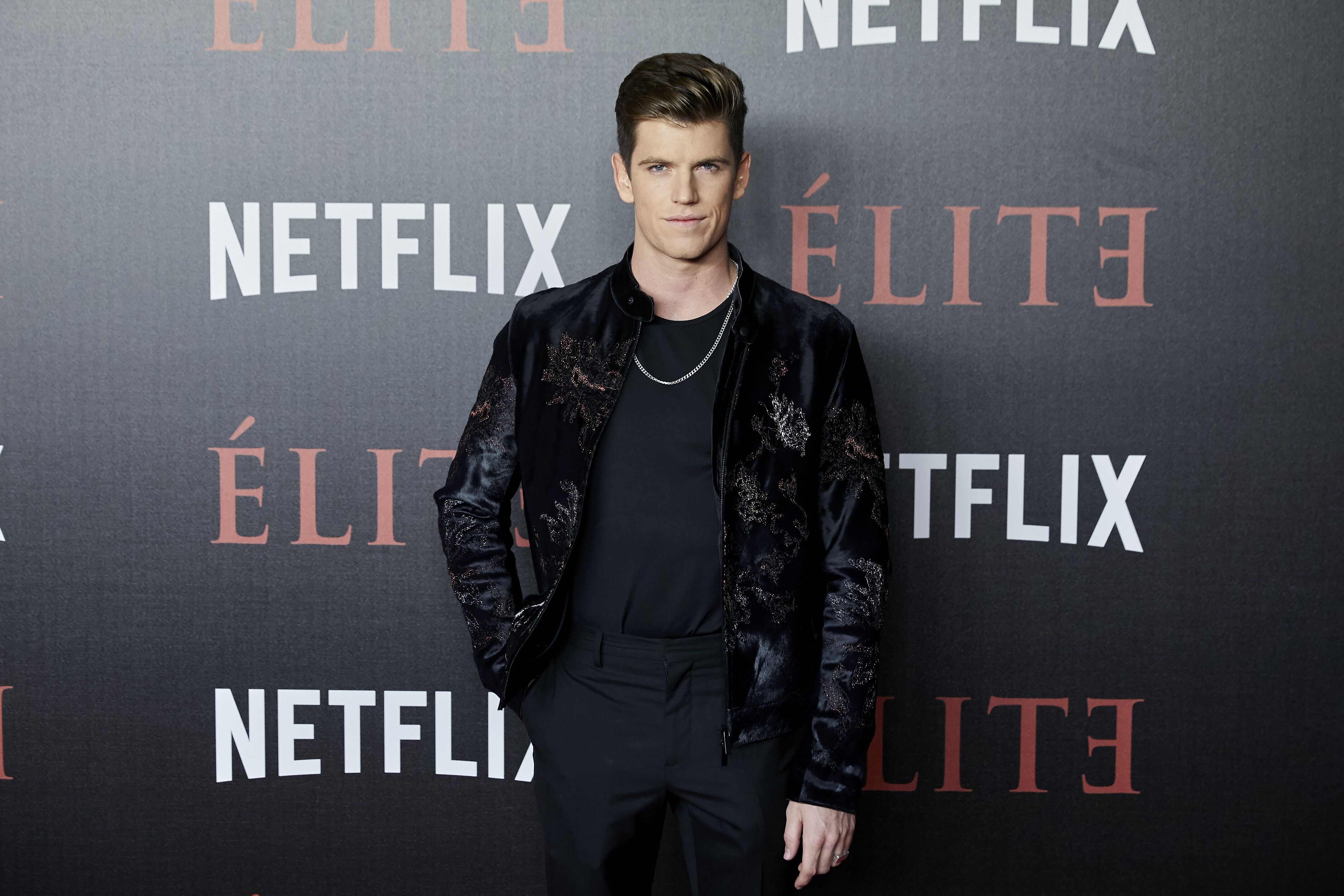 If you were a big fan of Chuck Bass on Gossip Girl, Guzman is definitely your type of guy on Elite. In real-life Miguel is 23 and is dating a famous Spanish singer Aitana Ocana. Aitana is a former contestant of Operation Triumph - a music show that follows a group of 20-somethings living and studying in a singing Academy in Spain. 
Aitana was first spotted by paparazzi two years ago leaving Miguel's house, but the two denied any dating rumors, saying they are just friends. In an interview with El Pais in 2018, Miguel was definitely secretive about his love life, saying:
"People will get bored of my personal life because I don't do anything out of the ordinary. I don't like going out and I go from home to the gym and little else".
But just a month after that, the two finally gave in and confirmed their dating status. So from keeping the relationship secret, the couple quickly went to posting about it on Instagram. The two looked super happy and even went on vacation for a few days in the Canary Islands.
Maria Pedraza and Jaime Lorente
Maria and Jaime first met on the set of Casa de Papel aka Money Heist - another hit Netflix series. They may not have bonded with each other at first, but when they met on the set of Elite for the second time - the universe was clearly sending them a sign.
So the couple has been dating for a while now, posting sweets pic together. But fans started to suspect that something went wrong when the two didn't have any mutual pics since last summer. And on top of that unfollowed each other on Instagram. Fans were sure that the couple had broken up but Maria was seen at Jaime's birthday in December 2019. Neither of the actors gave a public statement, so it seems that the couple was just taking some time apart and has or will reconcile soon.
Miguel Herran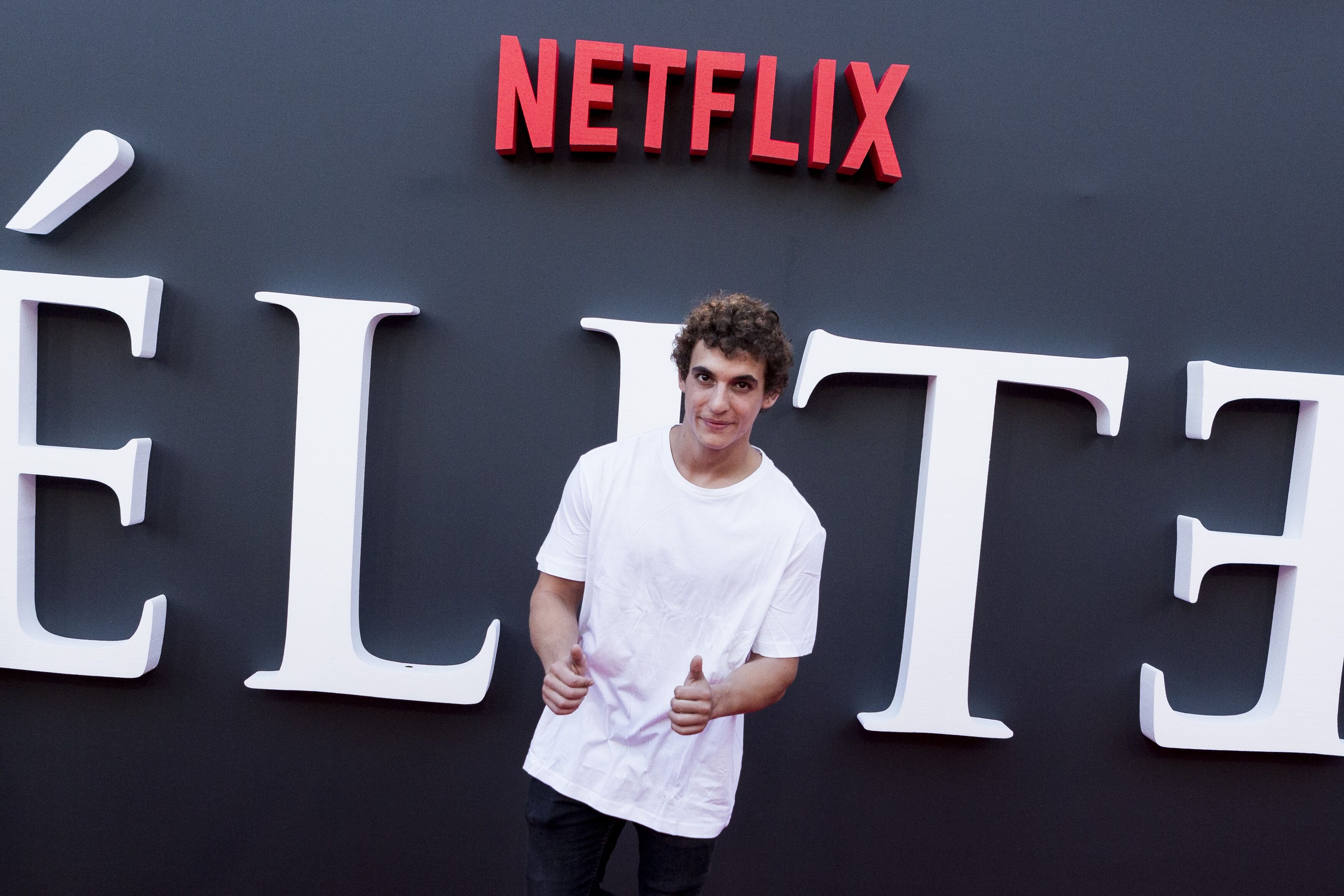 Miguel is just 23 and is already a superstar on Netflix. He has starred not only on Elite but also in the Money Heist series too. 
Miguel was rumored to be dating his co-star from La Casa de Papel, Ursula Corbero - better known as Tokyo for fans of the show. They posted a couple of sweet pics together during their vacation with a caption from Miguel: 
"My travel companion, of joys and sorrows. How nice to share so many things with you. You are beautiful. I love you forever. "
No wonder fans were gossiping about their alleged romance. But the rumors were never confirmed because it looks like Miguel and Ursula are just close friends. Some Spanish magazines report that Herran is dating another actress Sandra Escacena. Though they didn't deny or confirm it, fans tracked down a series of their comments, likes and a sweet pic together and are sure that the two are a thing. Perhaps, we just need to wait for some updates to see for ourselves!
Mina El Hammani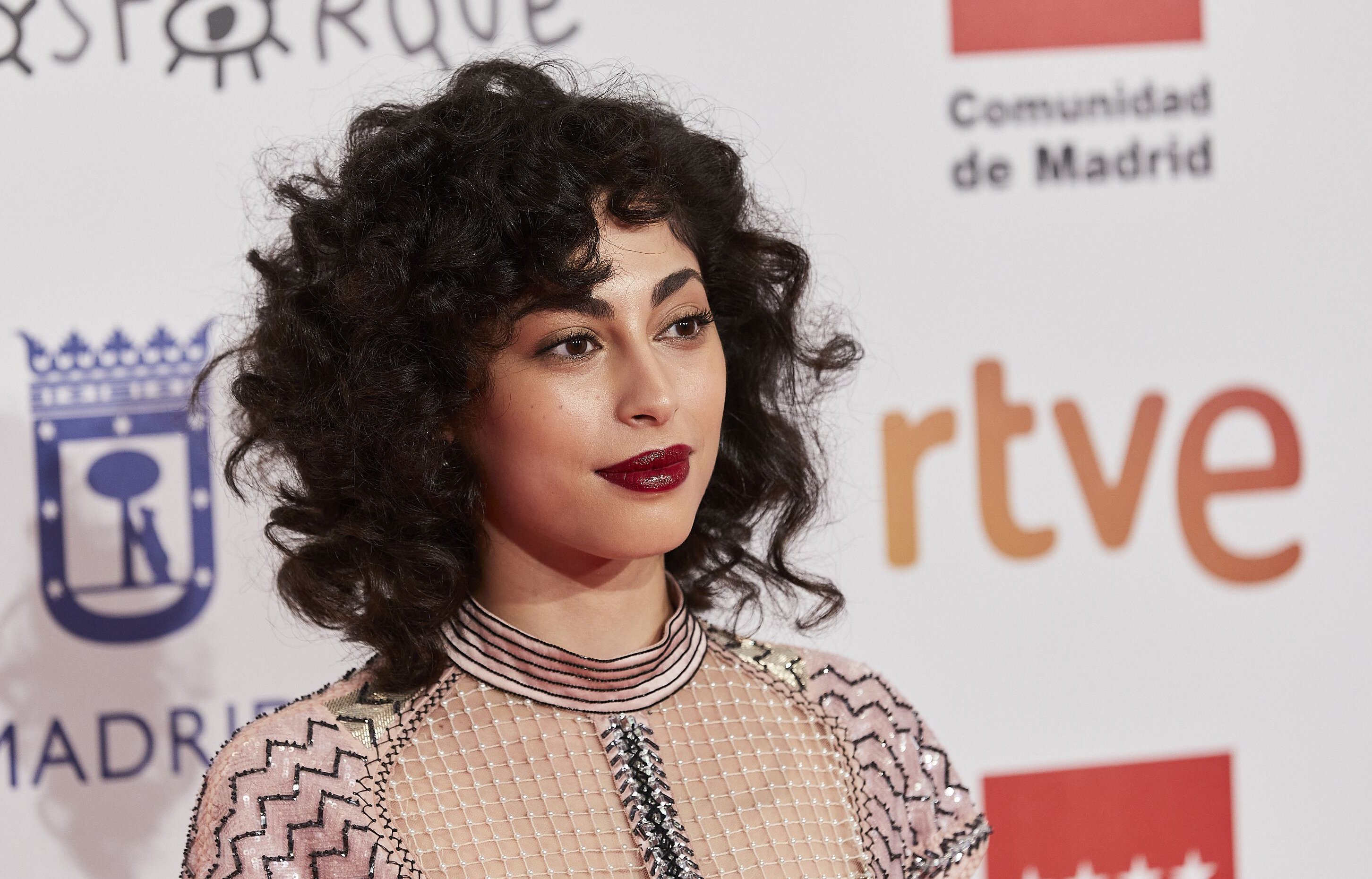 Nadia's portrayal on the show is considered disappointing to some women but we still love the character a lot. In the series, Nadia portrays the oppression of Muslim women. But some fans of the show were disappointed that the series sees empowering Muslim women as taking off their hijabs. 
Mina, who herself is of Moroccan origin, stays pretty secretive about her personal life. There's no info on her personal life at all, though Mina posts pics on Instagram constantly. Looks like she was born for modeling.
Lonely Hearts on Elite
Looks like a couple of our beloved actors and actresses on Elite learned a thing or two about how to keep secrets, because it's almost impossible to find out what's going on in their lives.
Fans are rooting hard for Ander (Arón Piper) and Omar (Omar Ayuso) as an on-screen couple, as Omar Ayuso portrays an open gay Muslim man. When there's a gay couple on the screen, fans usually wonder if the actors are gay in real life. Well, in this case, neither Aron nor Omar, has ever spoken up about their sexuality. One thing we can tell for sure, Omar is a super talented and creative photographer! Just take a look at his Instagram page.
Their co-stars Jorge Lopez who plays Valerio and Georgina Amoros better known as Cayetana аre either single or masters of disguise. With Georgina's last name literally meaning "loving each other'' in Spanish, you'd expect to hear some great details but Georgina does her best to keep her romances private. And it seems that Jorge is following her example too, leaving no clues about his love life.