Grey's Anatomy: Before They Were Stars
Grey's Anatomy is one of the most successful TV shows. Even after so many years of drama, its ratings are only going up. And the actors have become real stars who have made their mark in Shondaland and Hollywood. It's hard to imagine that some of them had different occupations before! Read this article and find out who wanted to become a juggler? And who almost became a dentist? And who knew that they wanted to act since their early childhood days because of growing up around Steven Spielberg?
Ellen Pompeo
Now Ellen Pompeo is the main star of the show. Her salary is more than half a million dollars per episode, and it's up to her whether the show will continue or not. It seems that she's always been a star, doesn't it? Unfortunately, Ellen's mother hasn't found out how successful her daughter has become. Kathleen B. Pompeo dies when future Meredith Grey was only 4, and that had a great influence on Ellen's life.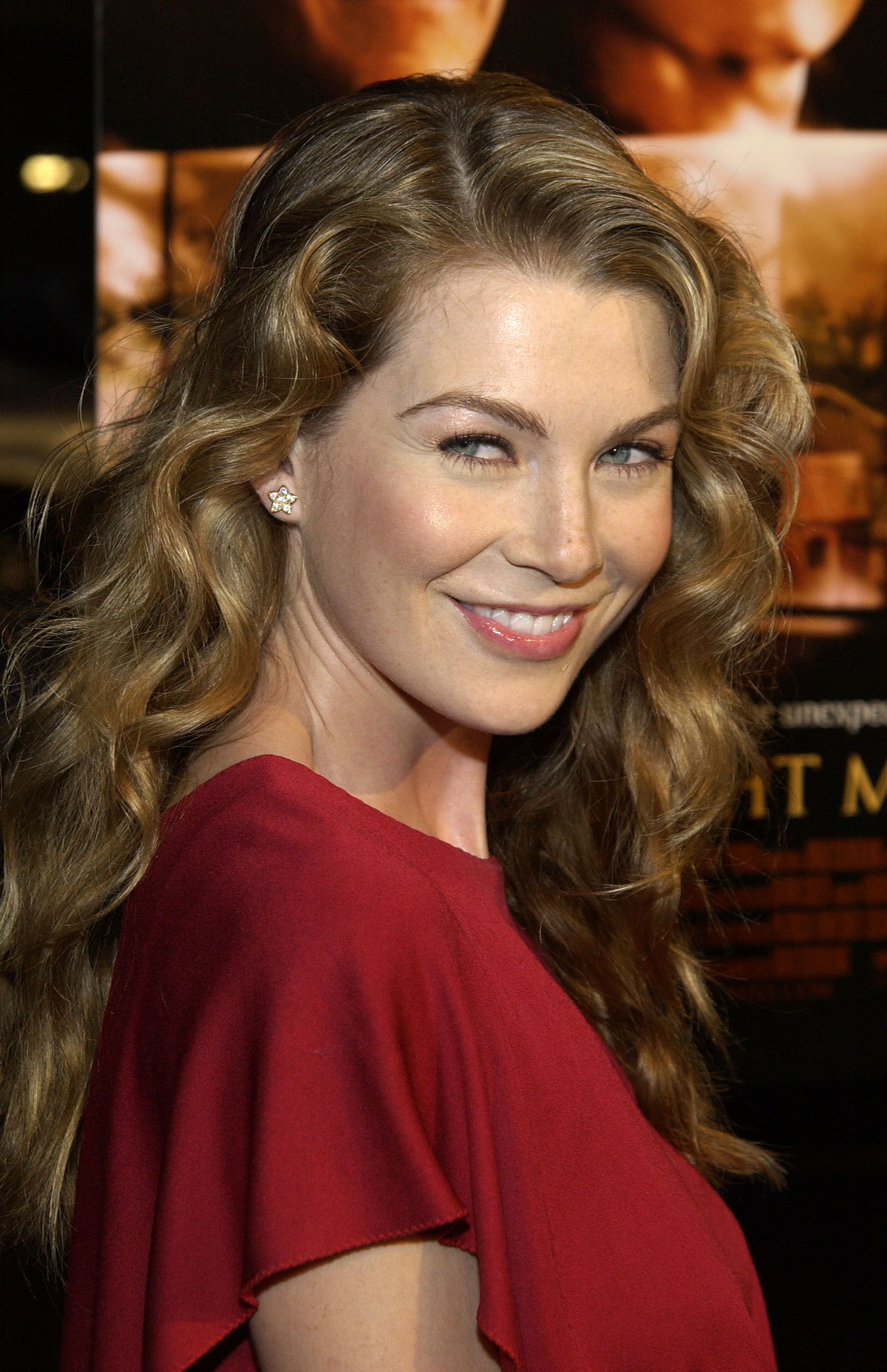 "You can't get out of where I come from if you're a wallflower." But the transition wasn't entirely seamless. "I was pathetically insecure," she said. "I didn't have a mother to tell me how amazing I was." 
But Ellen had the will to pull herself up by those proverbial bootstraps.  She was being shuffled amongst babysitters and various relatives. 
"My mother came from an Irish family of 11 kids and, of course, had a sister who was a nun, so I spent time at a convent and with an aunt and uncle who lived in New York and took me to the theater."
It was there, as she sat mesmerized by a Rockettes performance, that she settled on her future career. That was when she realized that's what she wanted to be and to do for the rest of her life. At the age of 19, Ellen fled to Miami, earning a job as one of the city's cocktail waitresses. Then Pompeo came back to New York, feeling completely overwhelmed with her acting dreams. But while tending the bar once again at the city's SoHo Kitchen, an agent approached offering guidance. "I thought she was trying to pick me up, at first."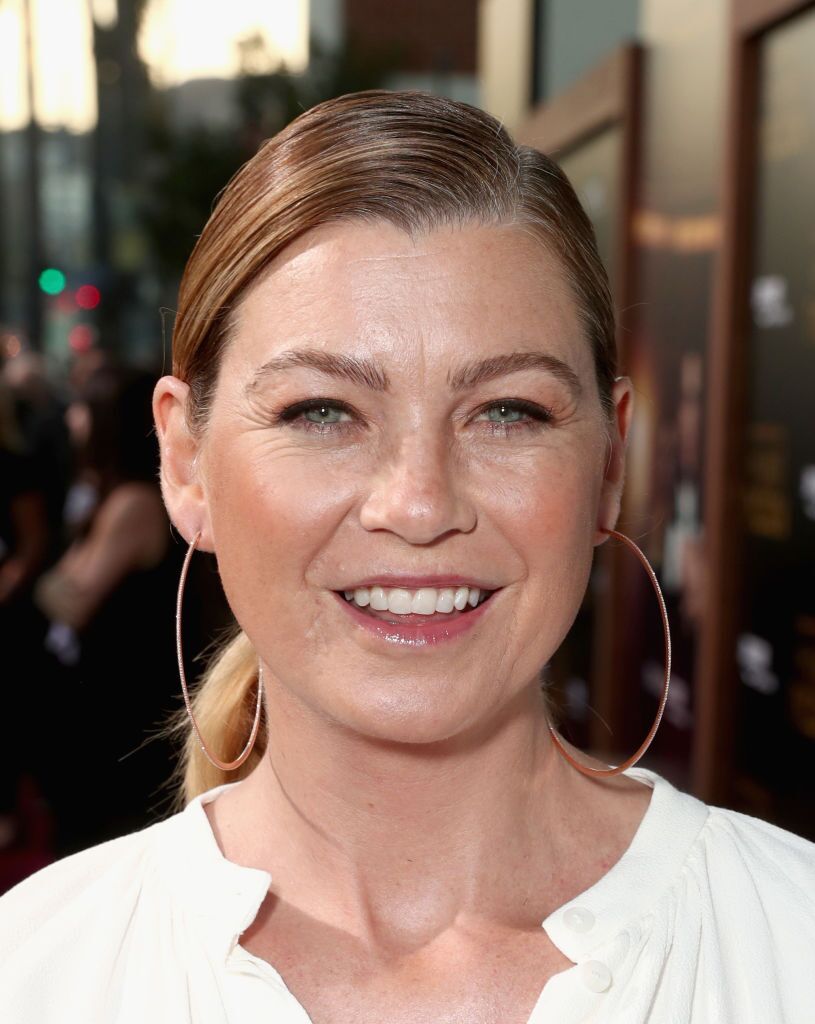 And Ellen didn't succeed at first. In 1996 she debuted in Law&Order, and for the next 5 years didn't receive any big parts. Soon after she starred alongside Jake Gyllenhaal and Dustin Hoffman in 2002's Moonlight Mile, and went on to act in Catch Me If You Can and Old School. But the real fame came only after Grey's Anatomy.
Sandra Oh
After portraying Meredith's dark-and-twisted person for 10 seasons - and nabbing 5 Emmy nominations in the process, Oh left the show for the stage. And we were completely saddened by her departure.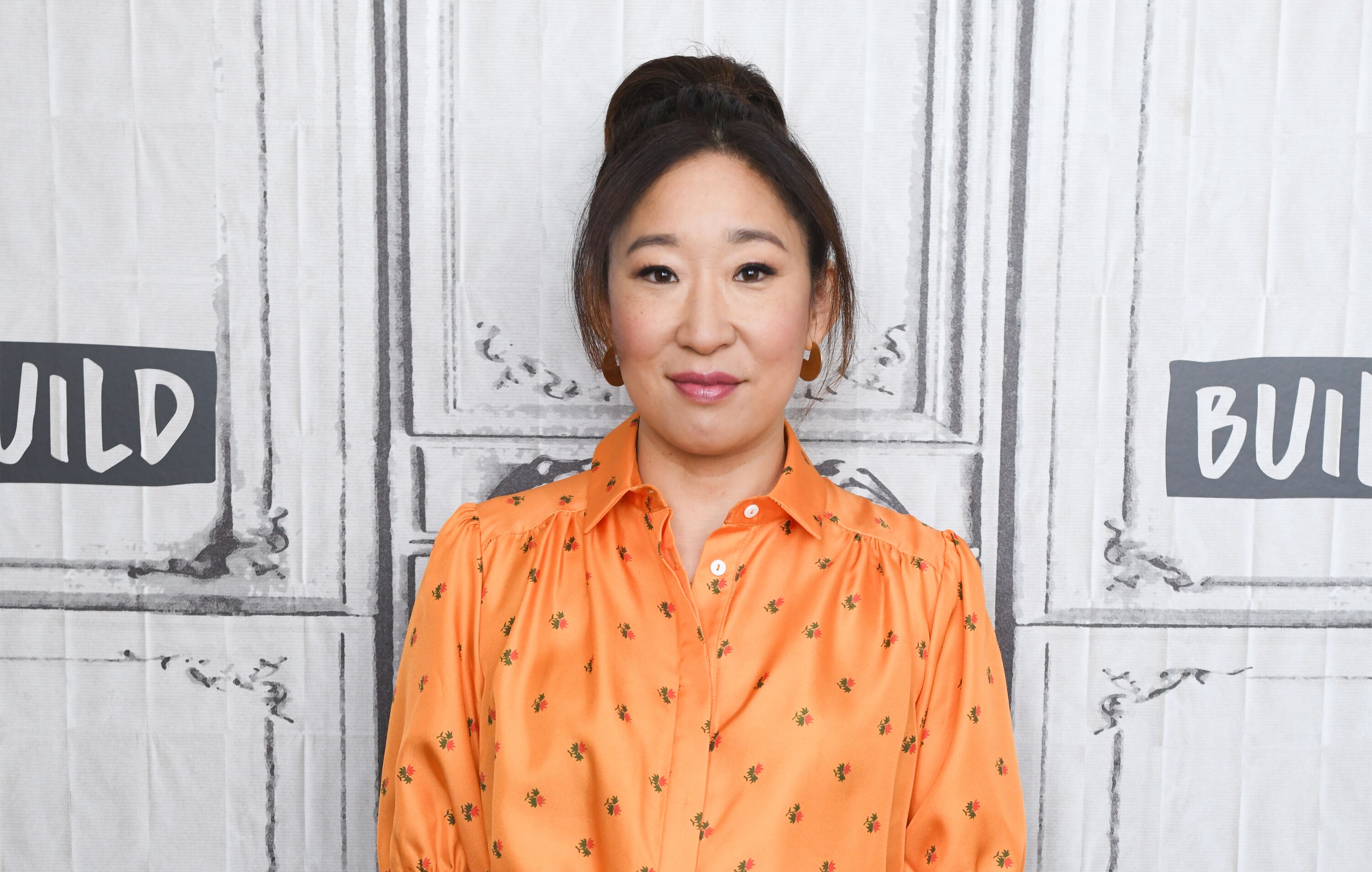 A daughter of immigrants from South Korea, Sandra Oh, did not dream of being an actress since childhood. You won't believe it, but at first, she studied in a ballet school, and only after that started doing acting. For 4 years she had been acting in a theater and then landed the main part in a Canadian movie "The Diary of Evelyn Lau," leaving more than 1000 other contestants behind. Unlike Ellen Pompeo, Sandra Oh was already famous before "Grey's Anatomy" thanks to a dozen movies and the main part in the TV show Arliss. But of course, it was the part of our favorite TV show that brought her such prolific fame and many awards.
Patrick Dempsey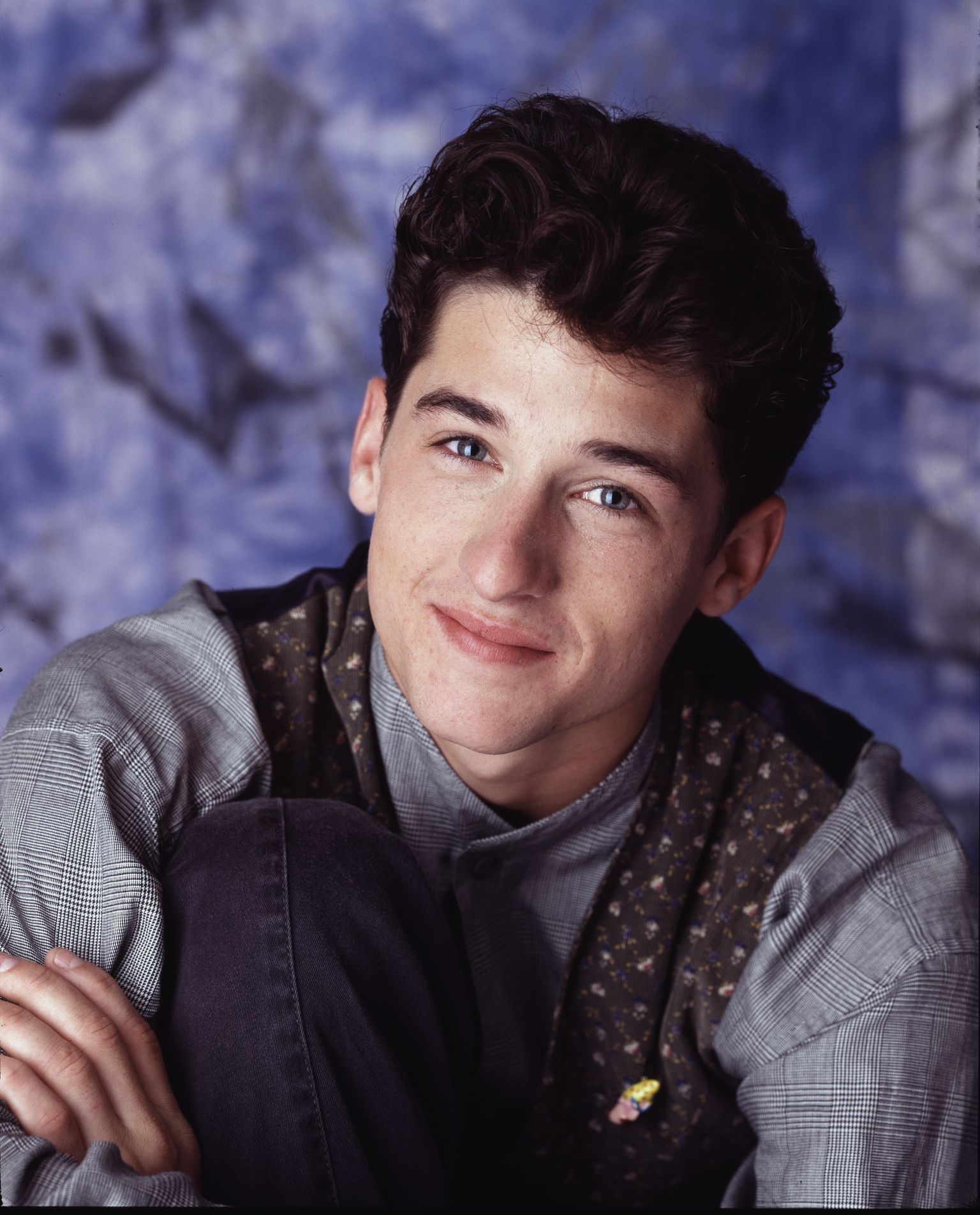 When Patrick was 12, he was diagnosed with dyslexia, but it wasn't an obstacle to becoming famous, instead, it even helped!  "It's given me a perspective of — you have to keep working," Dempsey said. "I have never given up." But his path to success didn't start with his acting career, it started with something more unexpected. He dropped out of high school to become a juggler and magician before he found his calling in acting. It's hard to imagine Derek Shepherd pulling rabbits out of a hat, isn't it?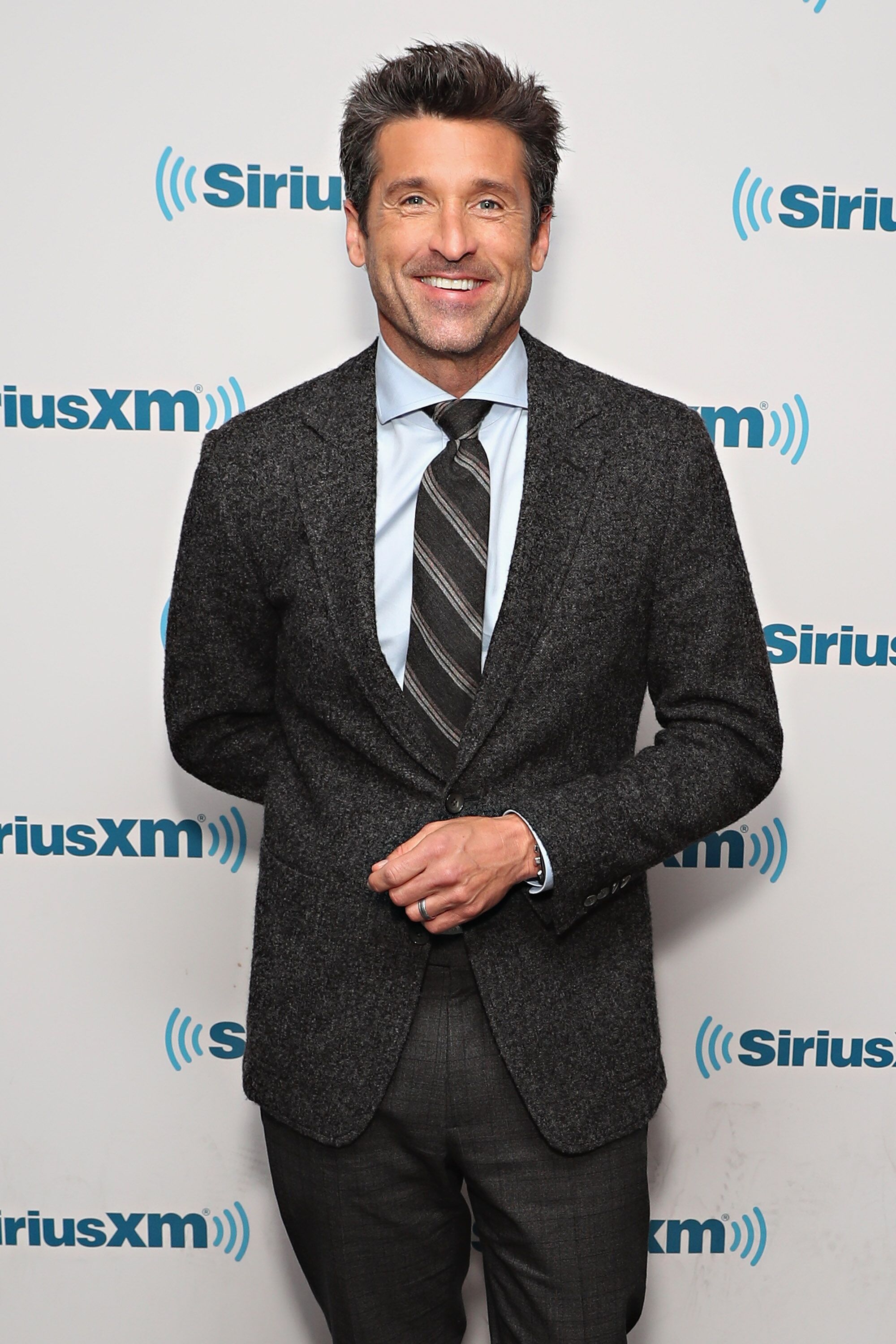 He got his acting debut in NYC in his late teens, performing in a series of theatrical stage productions. This led to his first lead part in the movie In The Mood, a controversial role in which he portrayed Ellsworth Wisecarver, a teenager who had extramarital affairs with older women. The early 2000s kicked off for Dempsey, as he made his appearance in Scream 3, Sweet Home Alabama and several episodes of The Practice. And then you know what happened next - he got one of the main parts in Grey's Anatomy! And if you are still not enchanted by this amazing man, we have to correct this! Not only is Patrick a professional actor, but he is also a professional racing driver! 
Justin Chambers
Justin's start was similar to the start of his character, Alex Karev. When he was young, he wanted to be a dentist, but a modeling scout found him one day in the metro, and that's where it all started. And he really was great at it, just watch the commercials in which he acted. He modeled for Calvin Klein, Armani, and Dolce & Gabbana, traveling all around the world for shoots.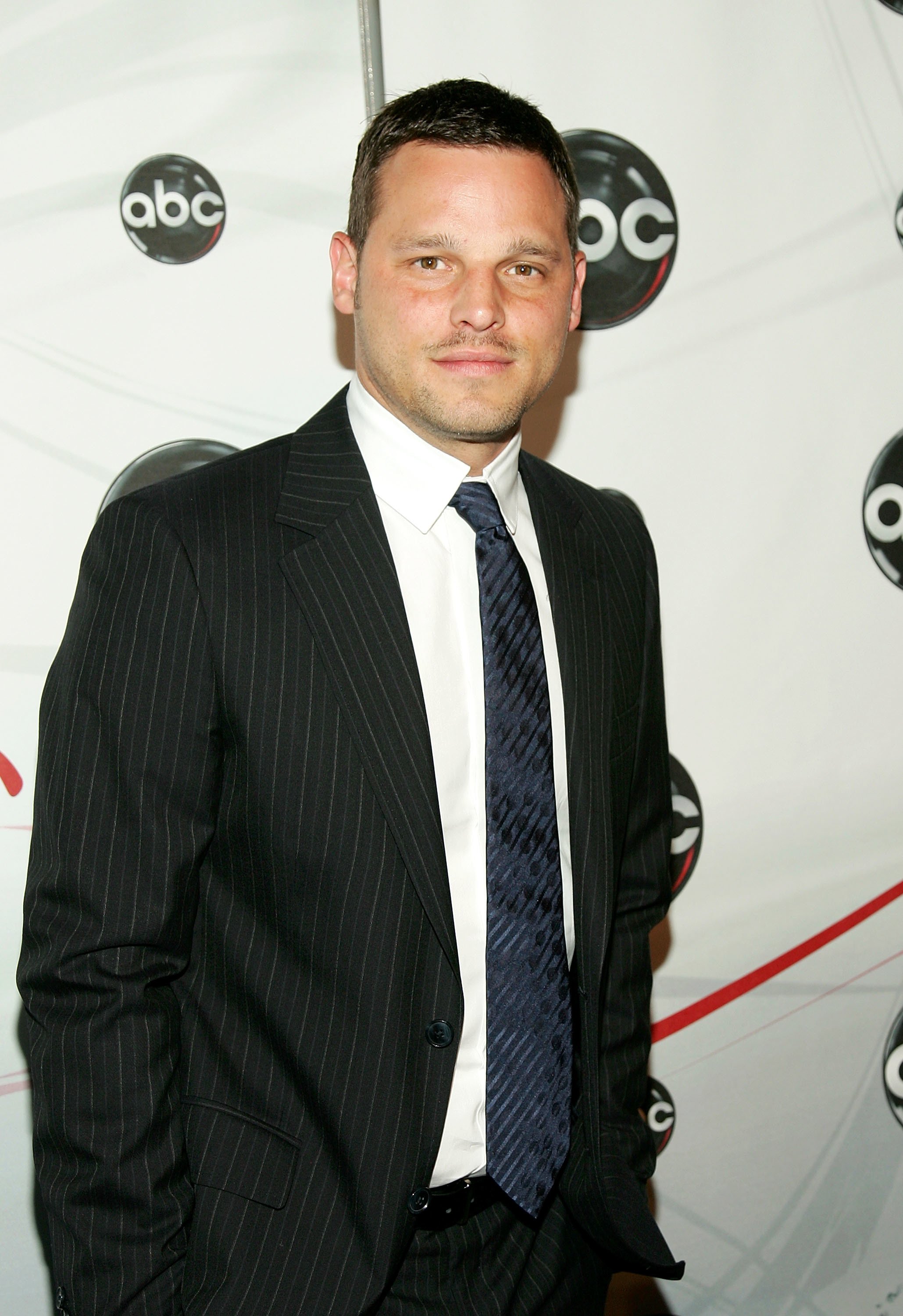 However, Justin decided it wasn't what he really wanted to do, so he decided to try out acting and moved to NYC to pursue his dream. He finished a 4-year acting program at the HB studio, which led to a role in Another World, a soap opera. A few small parts later, he was cast as medical intern Alex Karev.
Jesse Williams
As for Jesse Williams, he was fond of history. After graduating from Temple University with a double major in African American studies and Film and Media Arts, Williams started teaching English, American Studies and African studies for 6 years at a Philadelphia public school. "I've always been obsessed with history and taught history," he told Essence magazine. Though, instead of telling stories from history, Williams decided he wanted to be a part of the storytelling process. So in 2005, he started studying acting and the following year he earned his first part in Law & Order. Hi, Ellen Pompeo!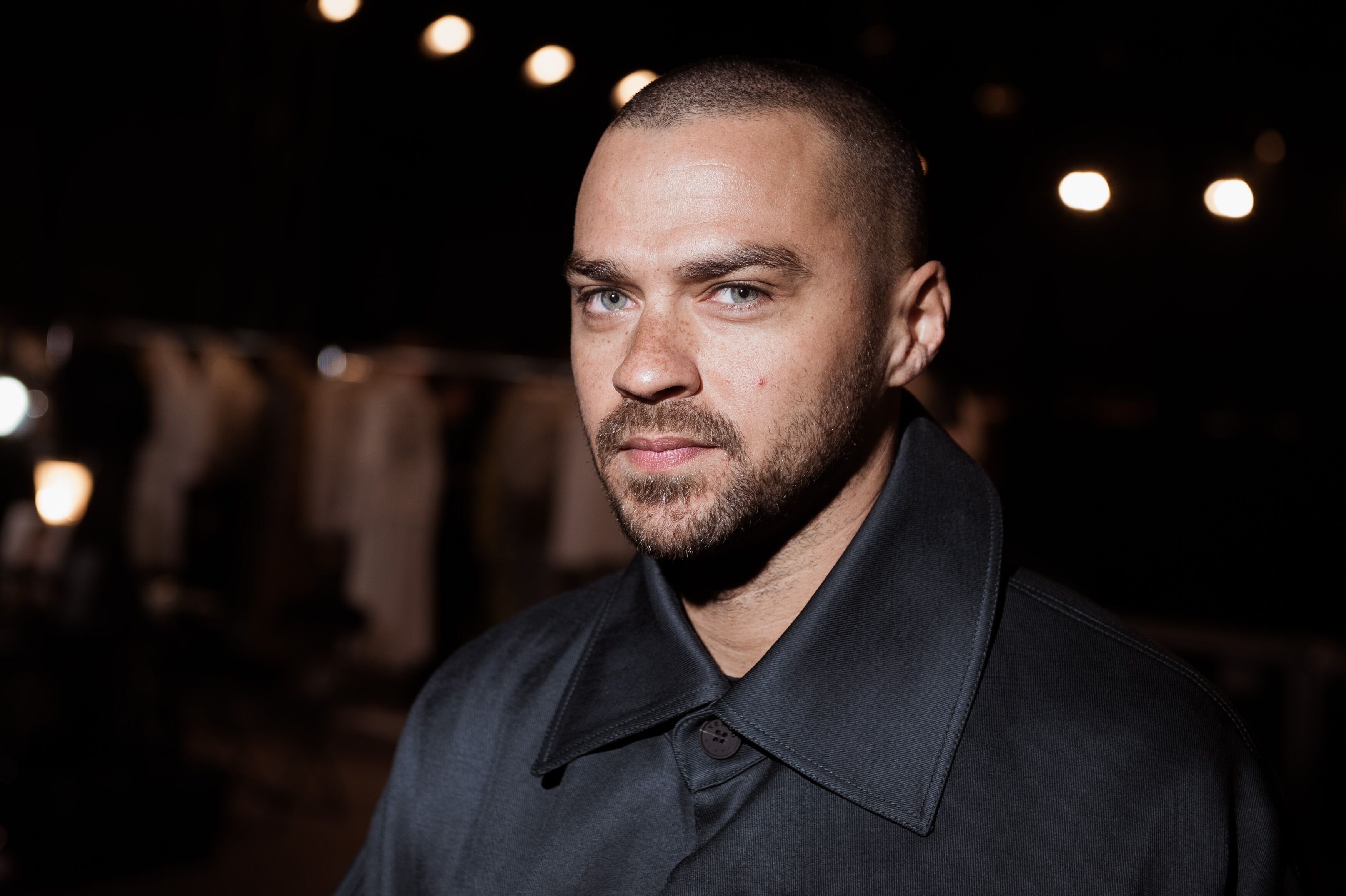 In 2008 he debuted in the film "The Sisterhood of the Travelling Pants 2" and the year after was cast in "Grey's Anatomy."
"I thought there are ways that we could tell stories that could have a lot of value in communities that are constantly being told that they've come from nothing," he told Essence last year. "I decided to participate in the storytelling process and learned that you can actually do a lot of good on camera, by really giving voice to characters and storylines."
Eric Dane
In high school Eric Dane was an athlete, playing on the boys' varsity water polo team. But one day everything changed as he decided to take part in his high school's musical. The stage changed his plans for the future and he decided to become an actor. He moved to LA where he got small parts on TV. After landing his first film role in The Basket, Eric was signed on as a guest star on Grey's Anatomy. The audience liked him so much that he quickly became one of the main characters of the show. However, soon he decided to leave the show. "McSteamy's been really good to me," he says. "He's opened a lot of doors." Of course, he has, considering the number of female fans he has!
Chandra Wilson
Chandra Wilson, aka Dr. Miranda Bailey, has been a staple in the Grey's Anatomy family from Day 1. Chandra's future career was decided on when she was only 4 years old. The actress, unlike her co-stars, is doing exactly what was planned.
 "Starting at age four, my mom decided that she was not going to have an idle child in the house," Wilson recalls. "So I started taking dance lessons on Tuesdays and Thursdays, and then I was in acting classes on Mondays, Wednesdays and Fridays, and I was also modeling on Saturdays. And that was my childhood. My first show was The King and I when I was five," she recalls.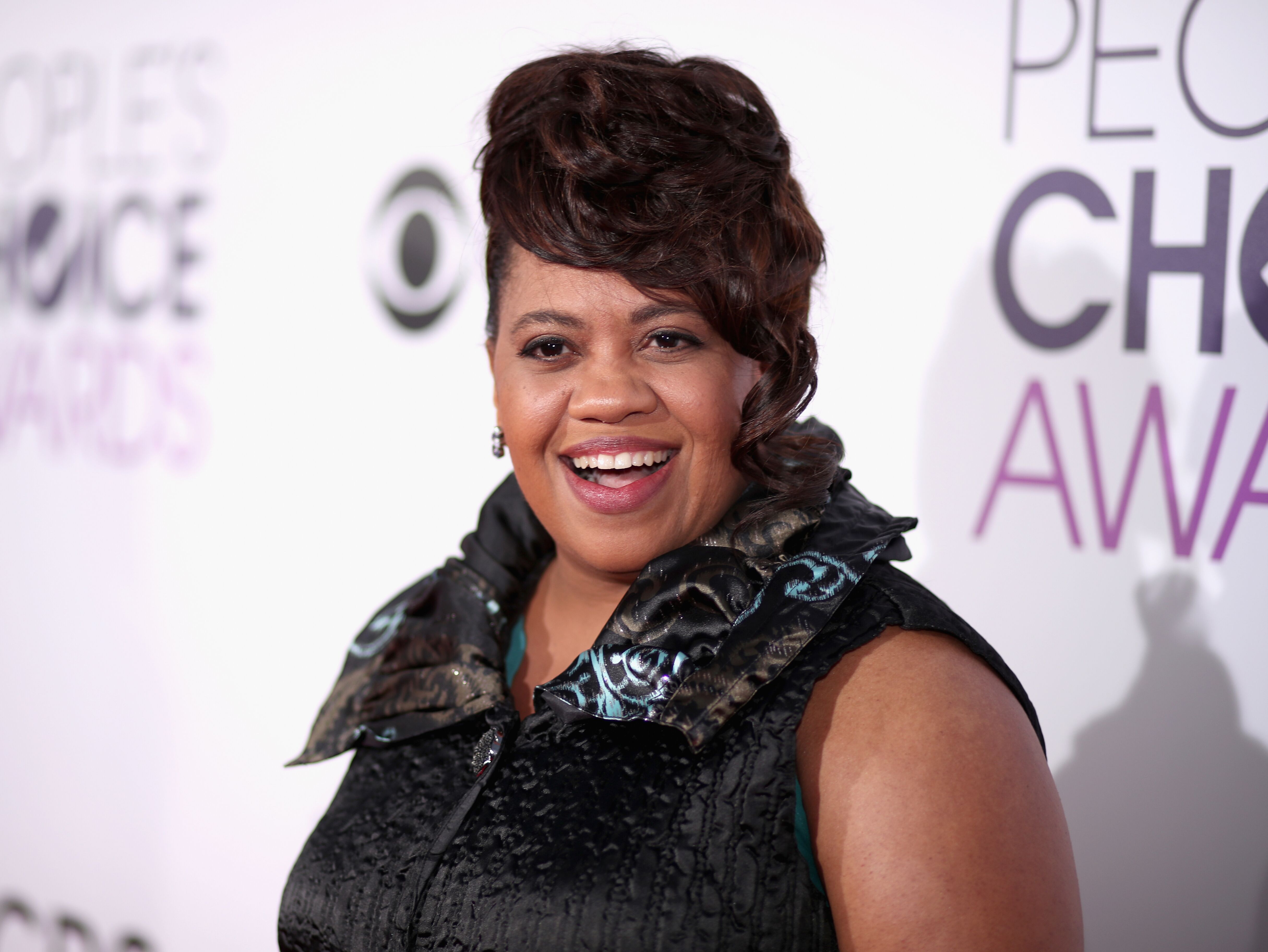 The Texas native's career began decades earlier when she landed her first film role in 1993's Philadelphia. For most of the '90s and early 2000s, she played small roles in TV shows such as Law & Order: SVU, Sex and The City, and The Sopranos. Despite receiving high praise for nearly all of her performances, however, Wilson struggled for a long time to get more prominent parts. And then she was cast for Grey's Anatomy. 
Caterina Scorsone
We've got another Canadian actress on our list, the sparkling Caterina Scorsone, who portrays Amelia Shepherd. She has dreamt of becoming an actress since early childhood. Caterina first made an appearance in epic Canadian children's TV show Mr. Dressup when she was only 8 years old! Before Grey's Anatomy she landed lead parts in a few TV shows, including Private Practice.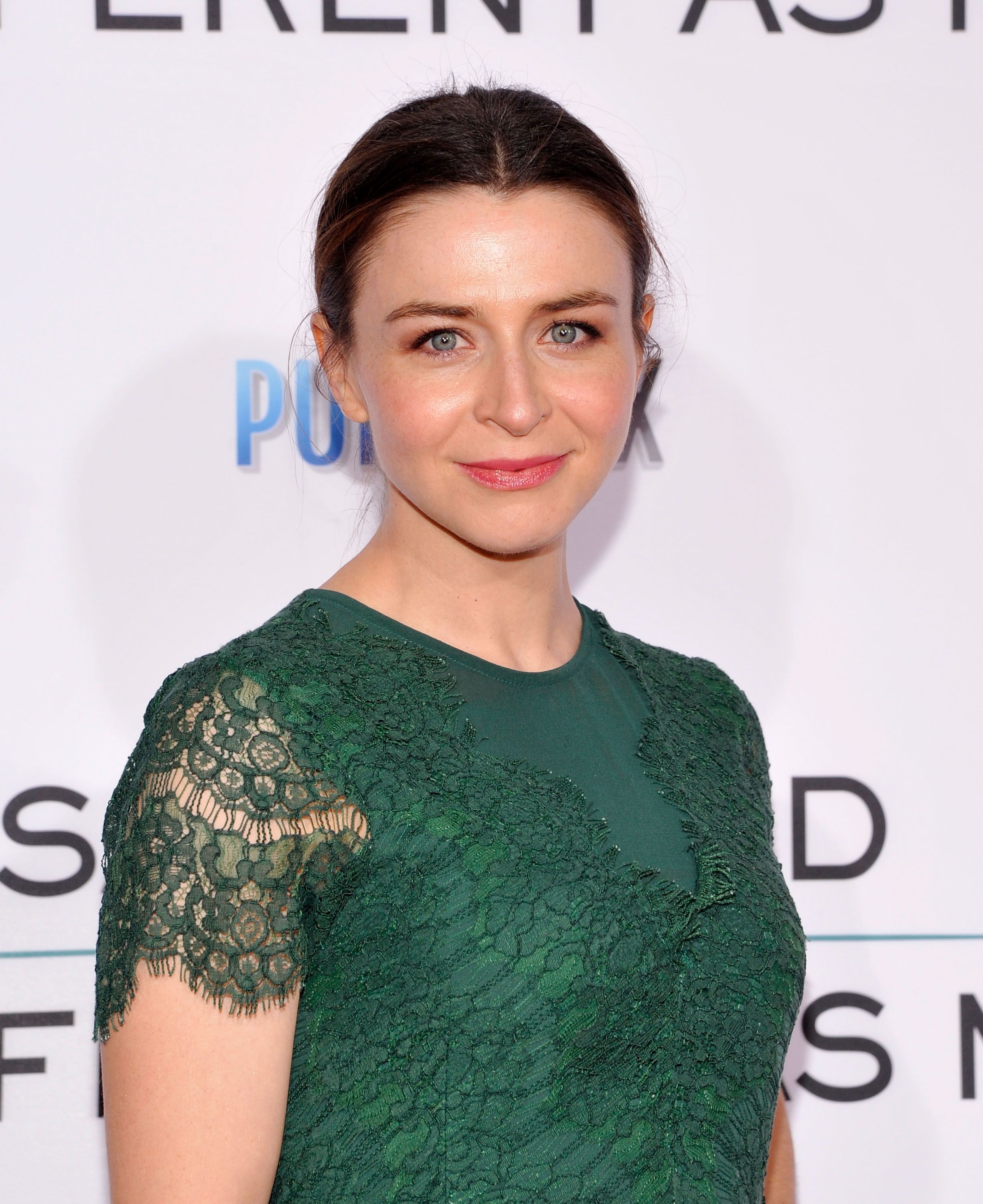 Kevin McKidd 
The first mind-blowing fact about Kevin is that he is Scottish-born, and has an adorable Scottish accent that he so cleverly transforms during the filming of Grey's Anatomy. He had odd jobs before pursuing acting. When he was 17, McKidd worked at the Macallan distillery and then went on to become an apprentice for a local coppersmith. Since his adolescence, Kevin dreamt about becoming an engineer, that's why he chose engineering as his University major.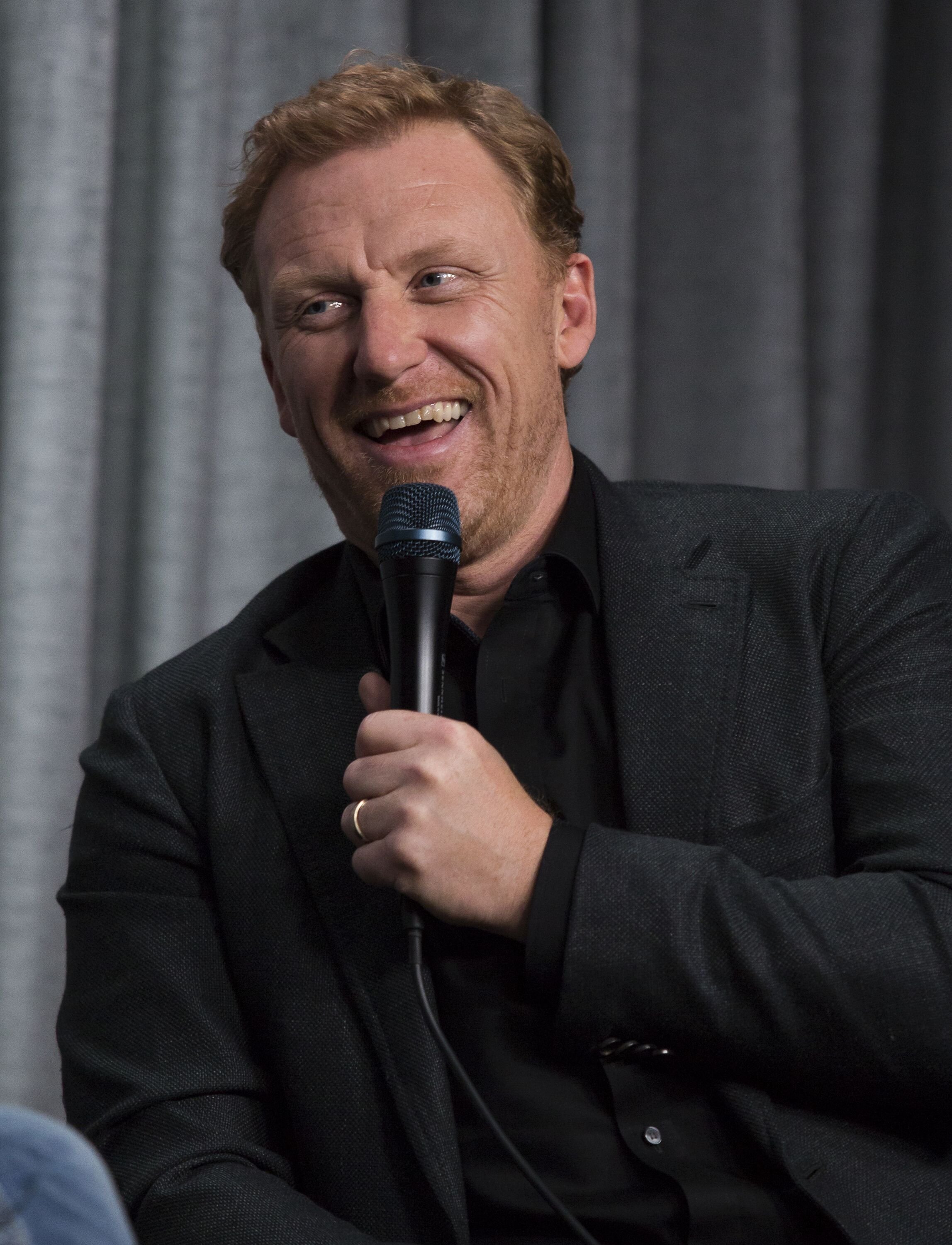 There he became deeply involved in acting which led to his successful career. His breakout role was in Trainspotting in 1996. With dozens of small movie and TV roles, he got his role on Grey's Anatomy as Dr. Owen Hunt. Even though he is best known for Grey's Anatomy, McKidd actually has 56 acting credits to his name!  While he loved acting from a young age, he has admitted that he never dreamt of reaching the level of success he has and always thought he would be a plumber like his father.
Jessica Capshaw
Having grown up as family to the actress Kate Capshaw and legendary director Steven Spielberg, Jessica knew what she wanted to be doing from a young age. Obviously she managed to get her roles on her own merit, not because of her parents, but still - talk about a cool family! It's funny but her first acting gig was on the medical drama ER, back in 1999.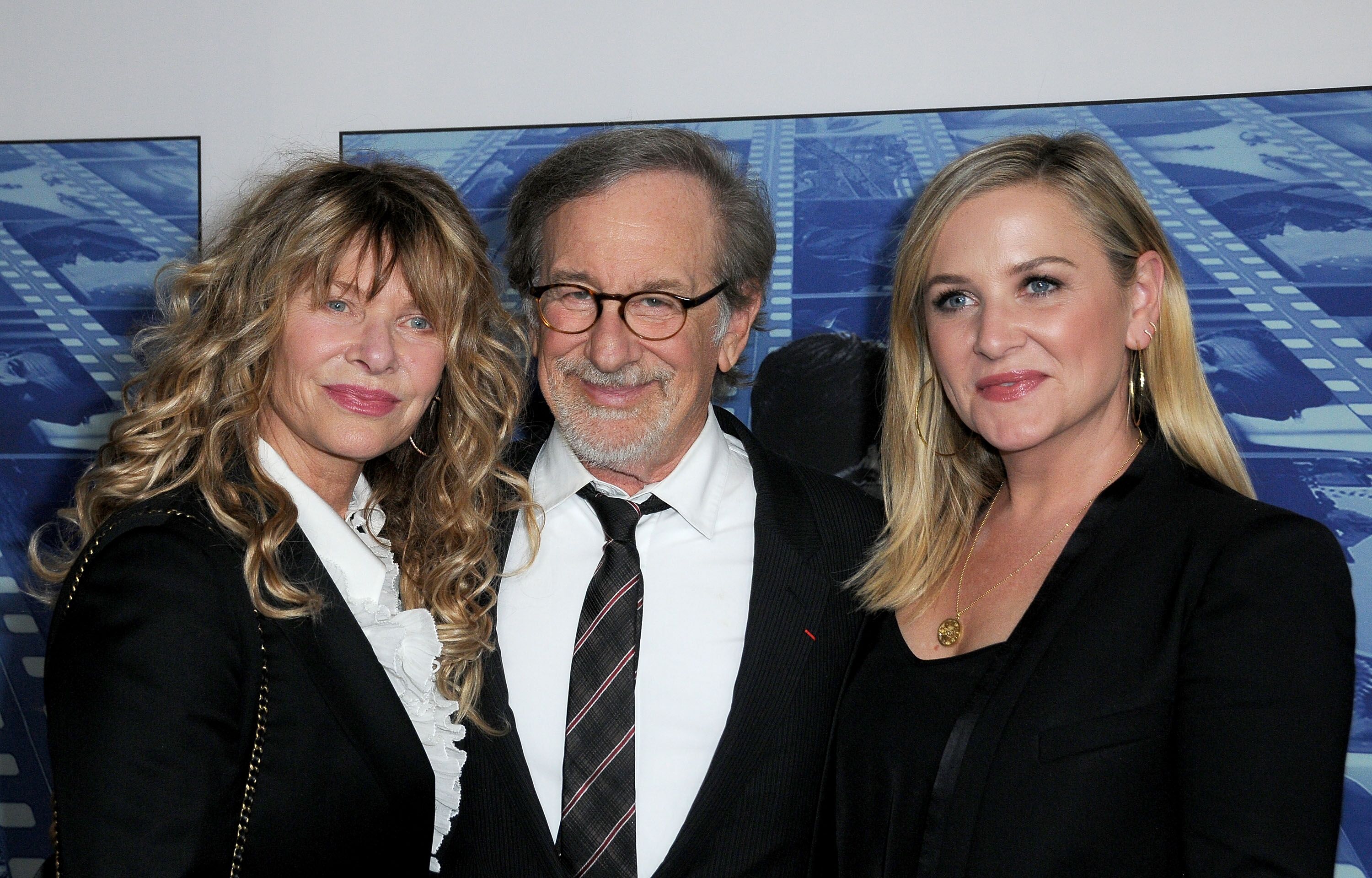 She made appearances in a few film roles, but nothing major, until landing a recurring role on The Practice, where she portrayed Jamie Stringer. Later in 2009, she appeared on the scene of Grey's Anatomy and captured our hearts as Callie's love interest and Karev's mentor.
Sara Ramirez
Sara Ramirez spent the first 8 years of her life living in Mexico before her parents got divorced and she moved to the US with her mom. But beginning a new life in San Diego wasn't the easiest transition.
"Between the culture shock of coming from another country," Ramirez wrote in an essay for Glamour in 2006, "and the stigma of having an accent (I heard my share of 'Do you have a green card?' jokes), I always felt like I stuck out."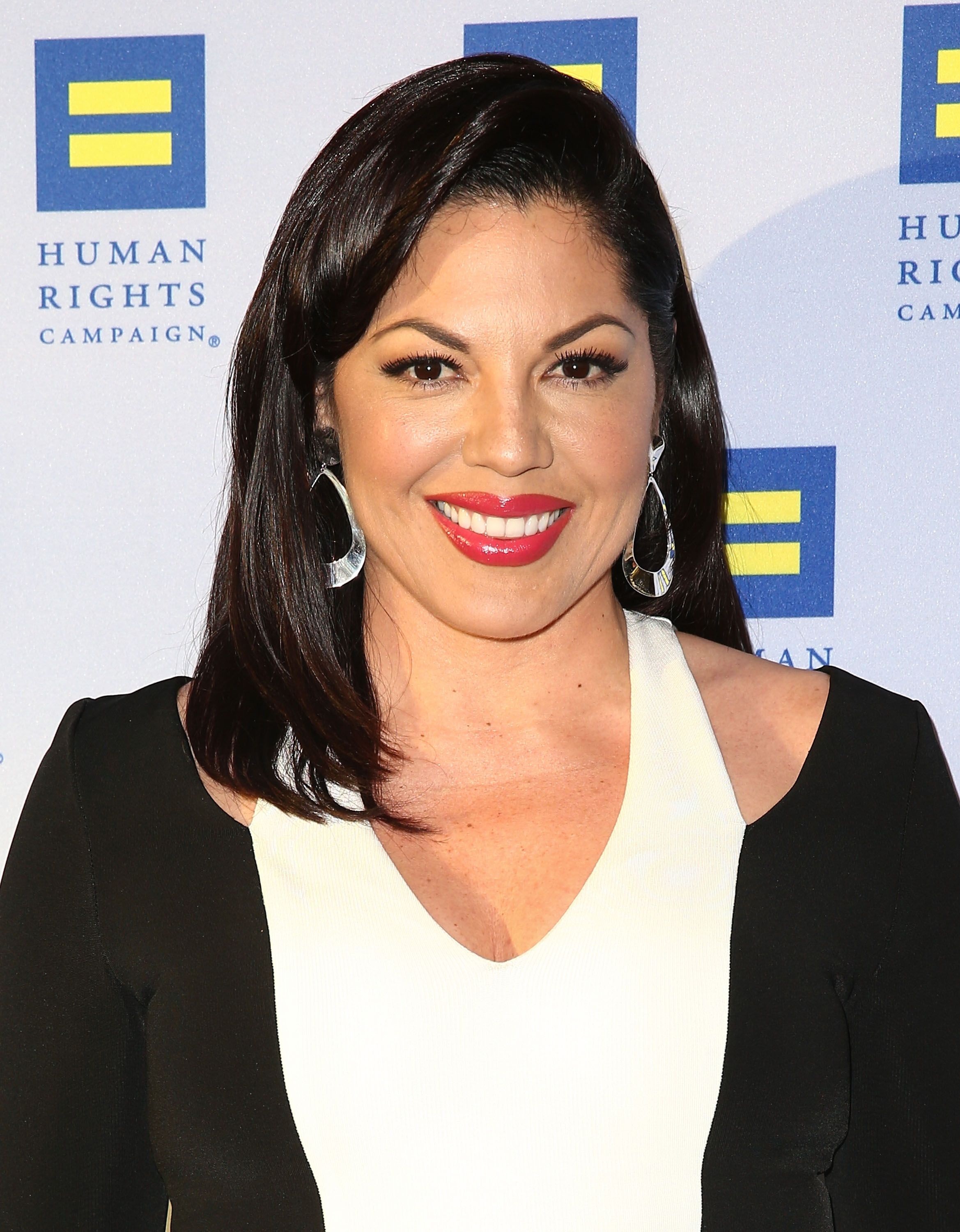 Ramirez's interest in music encouraged her mom to send her to San Diego School of Creative and Performing Arts, where she discovered her singing talent during an audition. Sara Ramirez debuted as an actress in the Broadway play, The Capeman. Her performances on Broadway led to several awards, namely a Tony Award for Best Featured Actress in a Musical.Well, we are glad all these stars chose acting as their profession! If you liked this article, find out more about your favorite show and its
cast real-life partners
!