Temporary Breakup: Inside Katy Perry and Orlando Bloom's Story
From rumors of Bloom's infidelity with a famous pop star/actress, online scandals and a breakup that seemed to be for good, a lot has happened between Orlando Bloom and Katy Perry since they first met.  Now, they're expecting their first child together. Here is a complete timeline of a relationship that will make you believe in love again.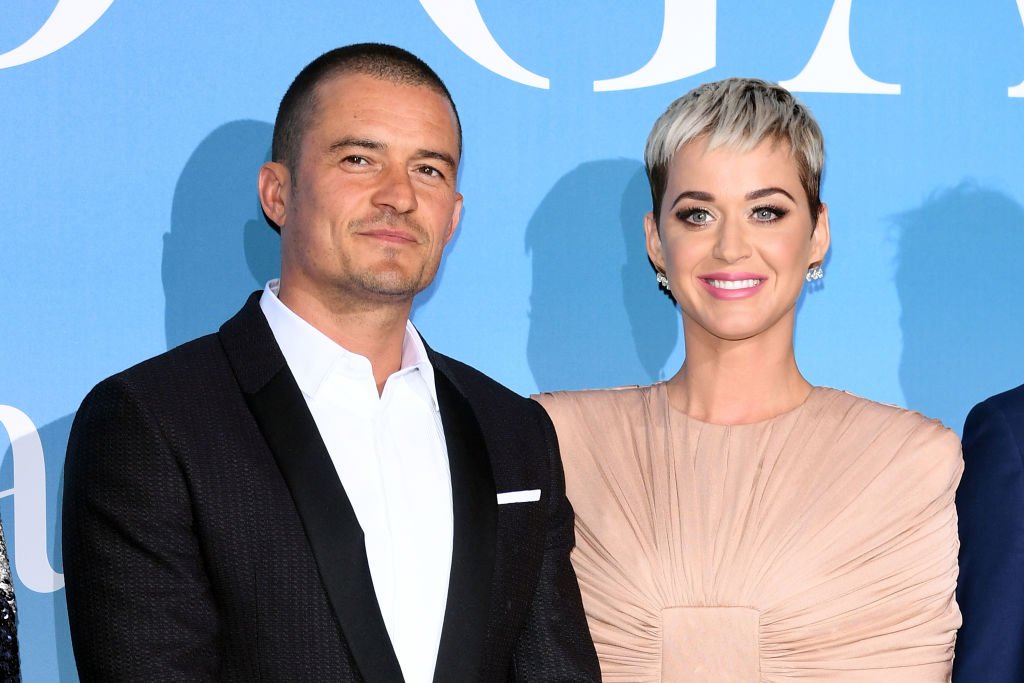 ---
JANUARY 2016:  THEY ARE SEEN FLIRTING AND HANGING OUT IN PUBLIC
No one could ignore the chemistry that was felt between actor Orlando Bloom and singer Katy Perry back at the 2016 Golden Globes after-party. There are pictures of the two whispering and standing very close to each other and, according to a source, they even had a dance-off that was one of the party's highlights.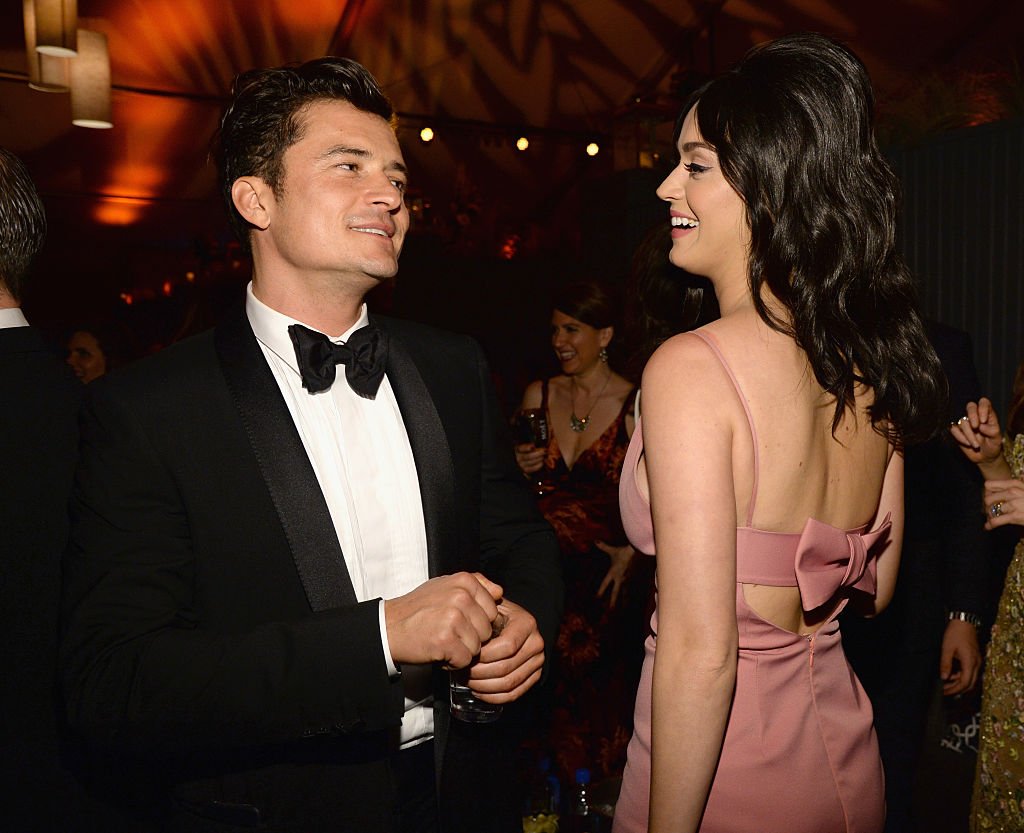 ---
Katy would later say about how they met: "We bonded over an In-N-Out burger about three years [ago] at the Golden Globes. He stole one off of my table. He took it, and I was like, 'Wait! Who — oh, you're so hot. Fine, take it!' And then I saw him at a party, and I was like, 'How are those onions resting on your molars?' He's like, 'I like you.'"
Rumors about the two dating began after they were seen together at a performance of the play "The Absolute Brightness of Leonard Pelkey" in Los Angeles. Perry and Bloom apparently attended the play together and there were even pictures online to prove it.
---
FEBRUARY 2016: THEY TAKE THEIR LOVE FURTHER
In February, the love birds were once again spotted hanging out at an intimate pre-Grammy Adele concert and looking pretty happy together. A source said that they were even seen kissing when "Rolling in the Deep" was playing.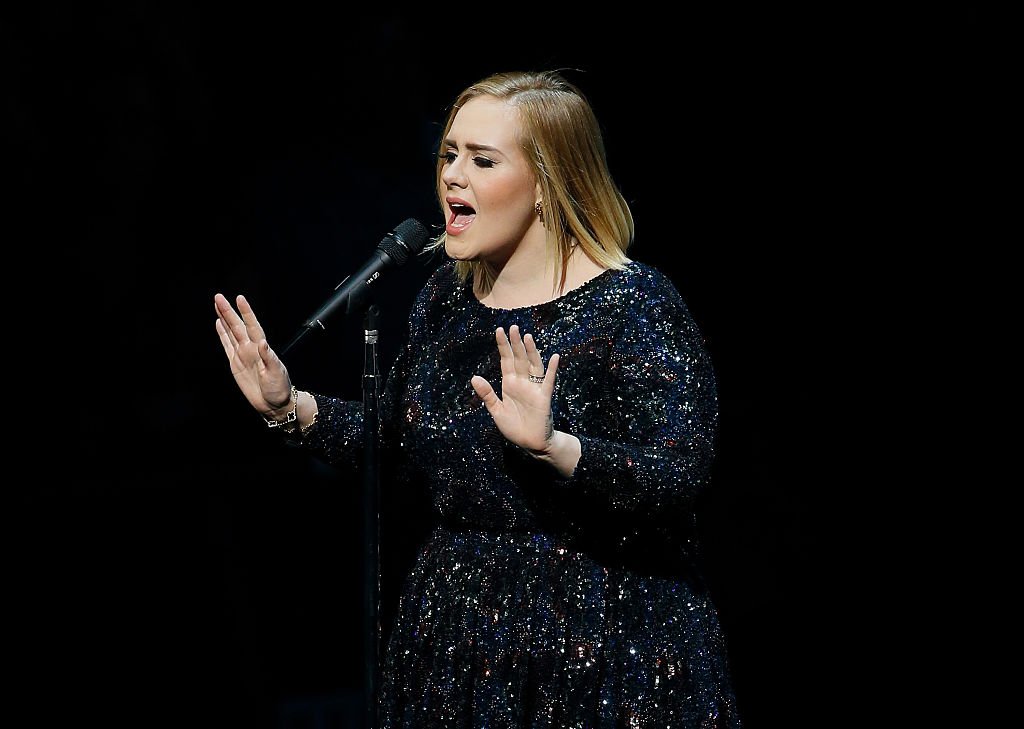 ---
That same month, according to ET, they went on vacation together to Hawaii and were seen acting just like a couple in love: holding hands, making out in public, going on hikes together. There was a clear romantic vibe between them and all doubts about them being a couple were absolutely dissipated.
"They were comfortable letting everyone see them as a couple -- lots of PDA and hand-holding," a source said.  
---
APRIL 2016: DANCING TO THE BEAT OF LOVE
In April, Perry and Bloom were seen hugging and dancing together at the popular Coachella festival in California. Sources say that there was a lot of PDA going on and that clearly they weren't concerned about people seeing them as a couple.
"They came in about 20 minutes into The Kills set," a source said.  "They were hugging and with a group of other people. Orlando was behind her and swaying with her to the music. They also were vaping together. They were kissing and very much a couple."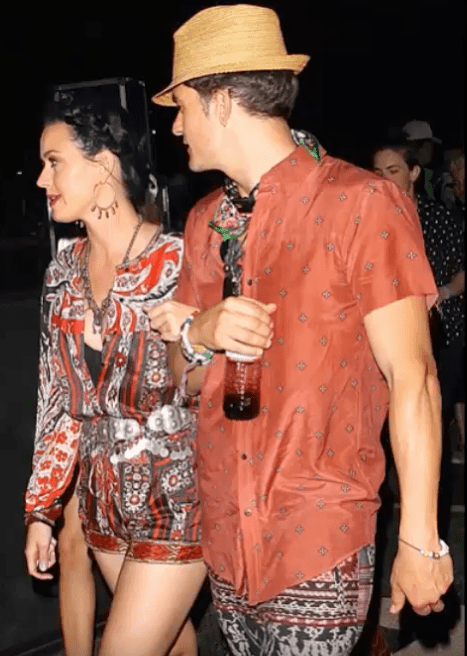 ---
MAY 2016: IT BECOMES OFFICIAL
After all the news about their alleged relationship hit the tabloids, the couple tried to somehow avoid each other in public, trying their best not to fuel the rumors. On May 19, they both attended the Cannes Film Festival but showed up separately. They stayed in different tables but kept whispering to each other frequently.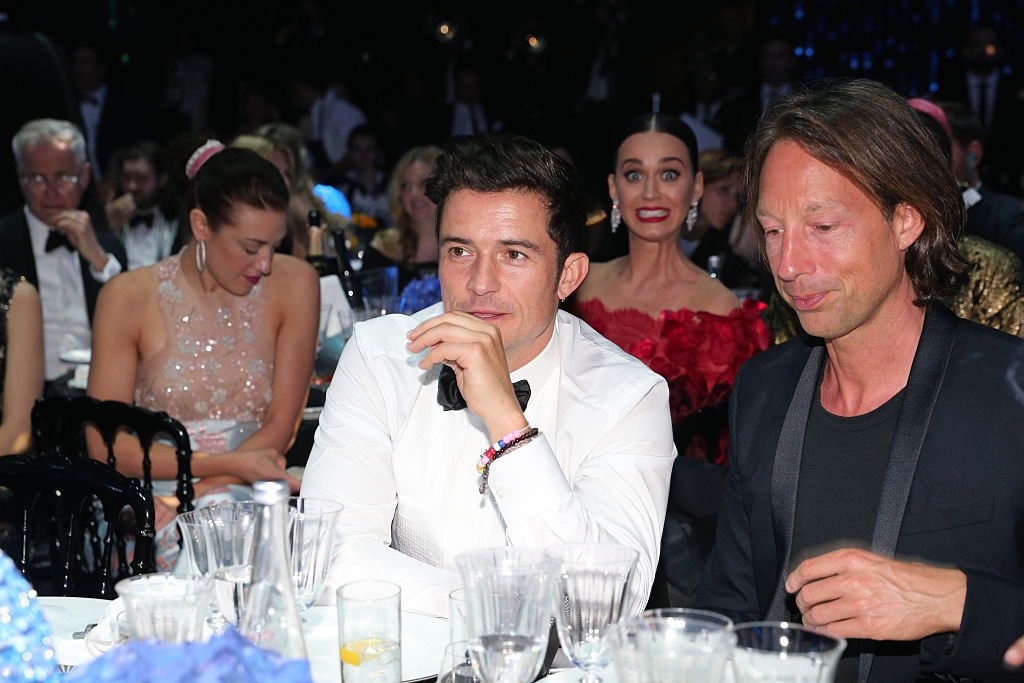 ---
The following day, Perry and Bloom finally came public with their relationship through an Instagram post published in Perry's profile. The picture showed them sprawled over a staircase of a mansion and was captioned "we cannes't". Many took it as the officialization of what kind of was already known by everyone.
---
That same month, photos of Orlando allegedly kissing Selena Gomez in Las Vegas went viral all over the Internet. These allegations were almost immediately proved to be false. Perry exposed her thoughts on Twitter: "Instead of giving energy & eyeballs to dumb conspiracy, check out how [cool] this is." 
---
AUGUST 2016: THE FIRST SCANDAL
Three months later, while vacationing in Italy, the couple was photographed paddleboarding. It would have somewhat gone under the radar if it wasn't for the fact that Bloom was stripped naked while casually roaming the water on his board. The photos were quickly shared online, and it became the couple's first official scandal.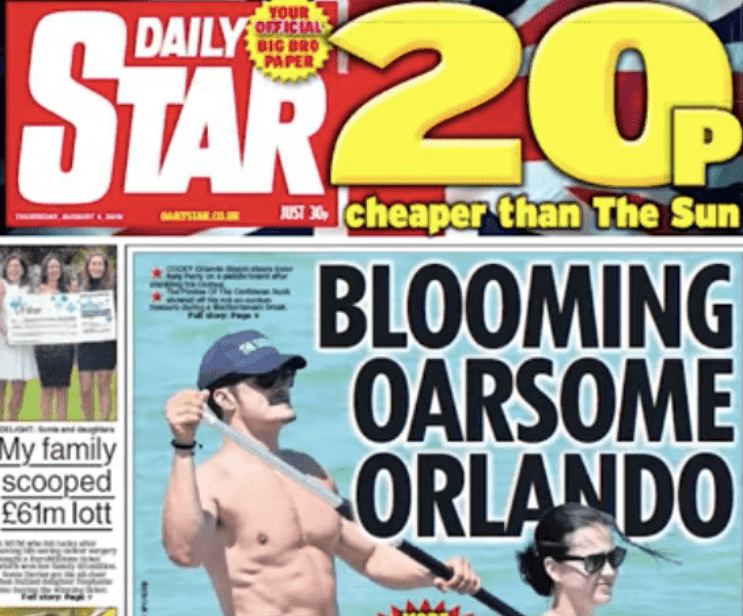 ---
OCTOBER 2016: A LOT OF FUN AND GAMES
In October Perry spent some time campaigning for Hillary Clinton, performing at several rallies of the Democratic Party. Bloom was seen taking photos of her girlfriend while she performed. Some days later, the couple took their Clinton support a bit further by dressing up as Bill and Hillary Clinton at Kate Hudson's Halloween party.
---
JANUARY 2017: PERRY SURPRISES BLOOM
One year after they first met, the singer decided to surprise the actor with an amazing "Pirates of the Caribbean" themed party for his 40th birthday. She went all out: Bloom had a life-size fondant owl on top of his birthday cake, all guests wore onesies with his face printed on it and his mom also made a surprise appearance.
---
FEBRUARY/MARCH 2017: THE OFFICIAL BREAKUP
Everything seemed perfect right? That's why everyone was deeply surprised to hear about their breakup, only about a month later. Reportedly, Perry had the initiative to break up, but it ended being a mutual decision. A source said:
"It was a few events that happened over the past few months. They both still love each other very much, though, and getting back together could happen once they have some space."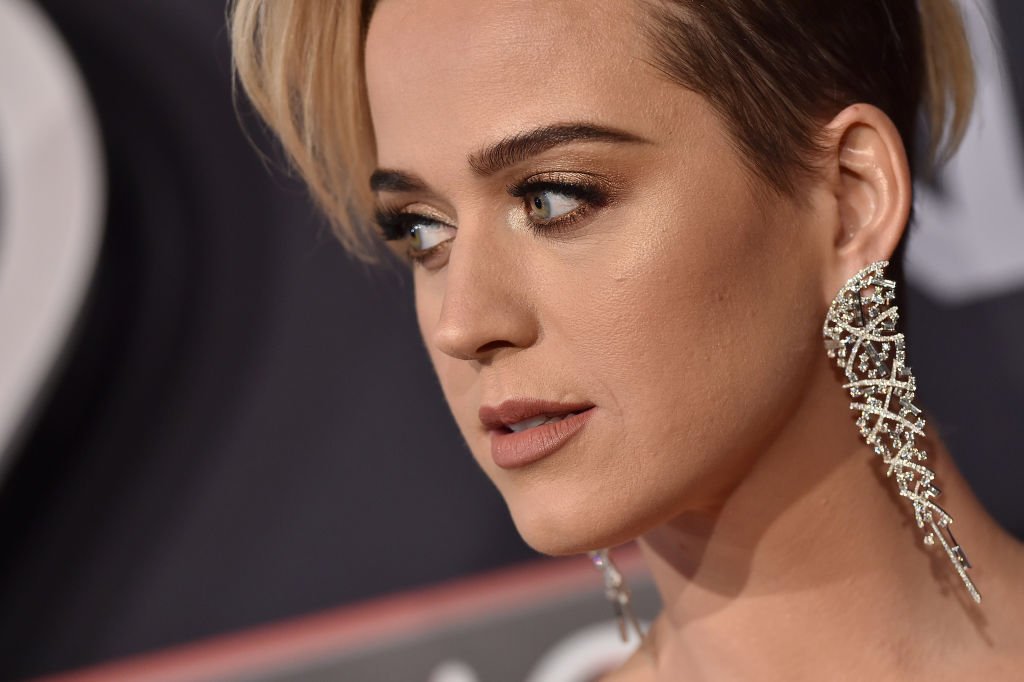 ---
Before publicly announcing their split, the couple had already sparked some rumors about a possible breakup, after appearing to be somewhat distant at Vanity Fair's Oscar party they attended together in February. One month later, in March, a representative of the couple would confirm:
"Before rumors or falsifications get out of hand, we can confirm that Orlando and Katy are taking respectful, loving space at this time."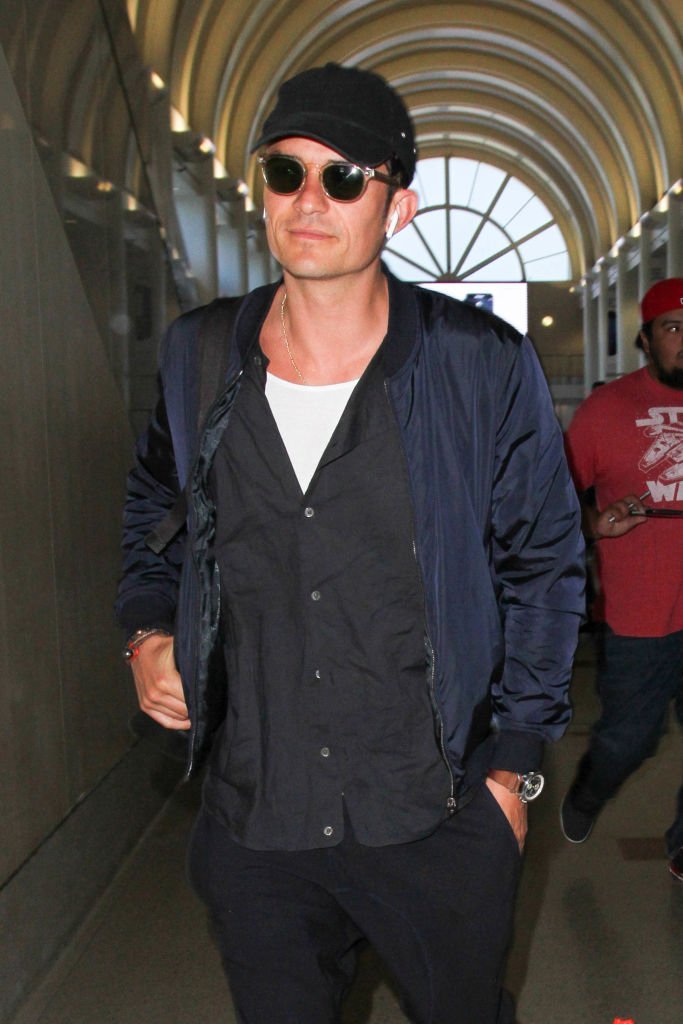 ---
JUNE 2017: PERRY BASHES BLOOM PUBLICLY
In June 2017, Perry launched a 72h YouTube Livestream to promote her new album "Witness". In it, she went on to talk about her exes and started ranking them in terms of how good of a lover each of them was. On her ranking, Bloom came in second, just after John Mayer. It seemed as though they were really done for good.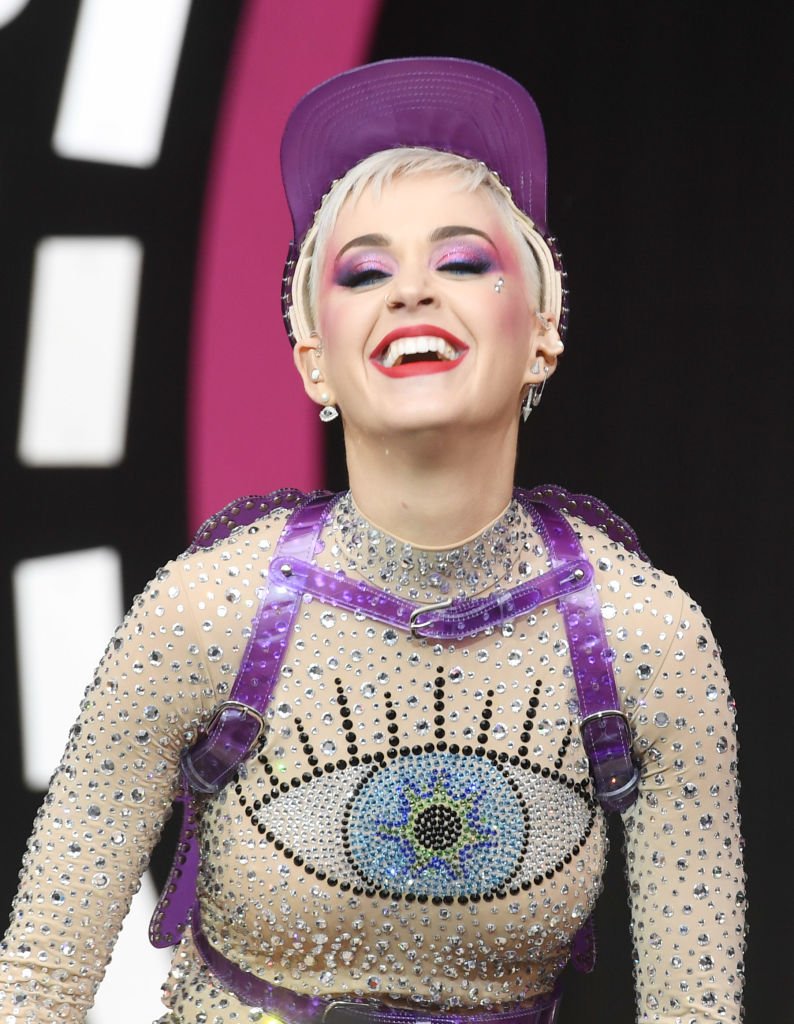 ---
AUGUST 2017: THEY ARE SEEN TOGETHER AGAIN
Fans were surprised and excited when they learned that Perry and Bloom had attended an Ed Sheeran concert together. The excitement didn't last long though, because Perry made sure to dissipate any rumors of a possible reconciliation. According to the singer, she and Bloom were only friends.  
"I think people are in and out of your life. It's nice to keep people you love around you," Perry told Sirius XM said. "For me, it's never so extreme. So, when you get older, lines get blurred. And you know what, I'm really busy. I'm about to go on tour for another year."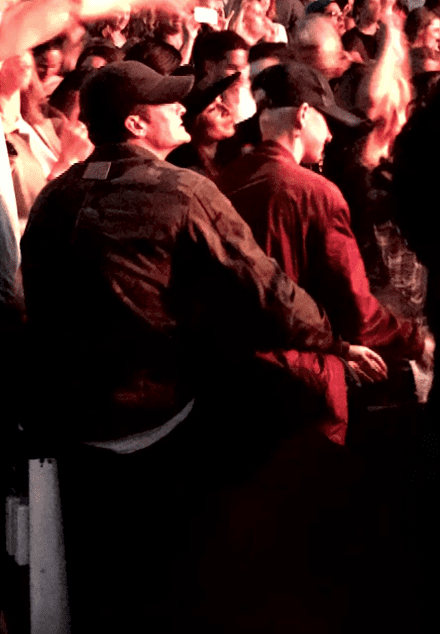 ---
Bloom also confirmed they were just friends on an interview with ELLE a few months later:
"It's good. We're all grown-up," he said. "She happens to be someone who is very visible, but I don't think anybody cares what I'm up to. Nor should they. It's between us."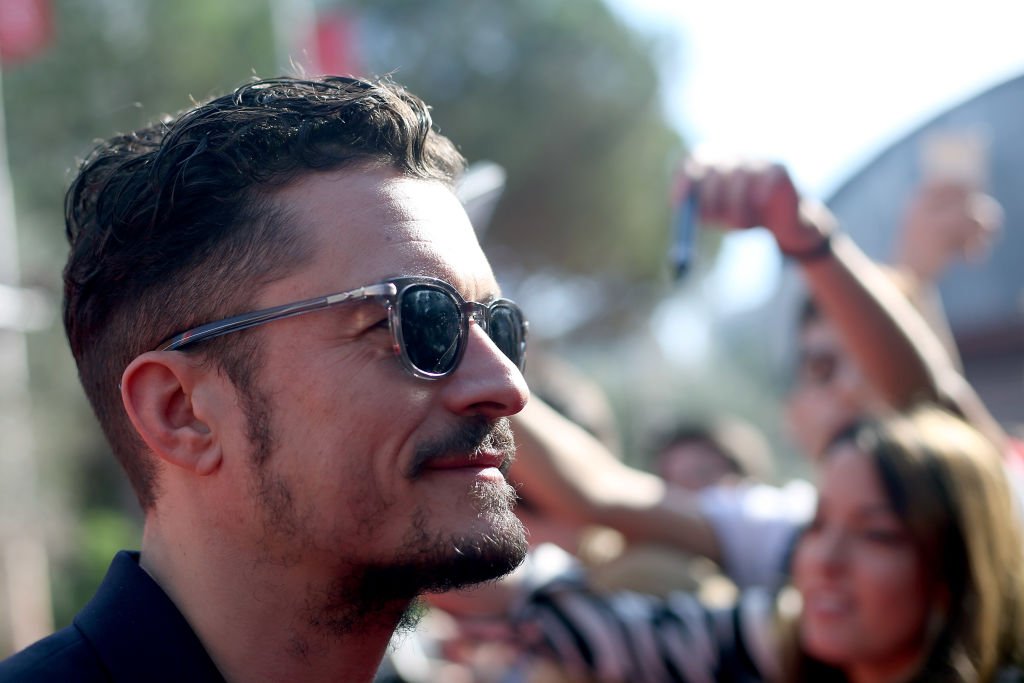 ---
MARCH 2018: PERRY AND BLOOM ARE AGAIN A "THING"
After months of speculation following sightings of the two hanging out together on a number of occasions like New Year's Eve, during a trip to the Maldives or in Prague (where Bloom was filming the show "Carnival Row"), a source spills out the happy news about the couple getting back together, to the fans' much excitement.
"They're back on," the source says. "Katy wants to make things work this time around. She tried, but she couldn't cut him off. She cares too much about him. This time, they're keeping things low key – but they're back together."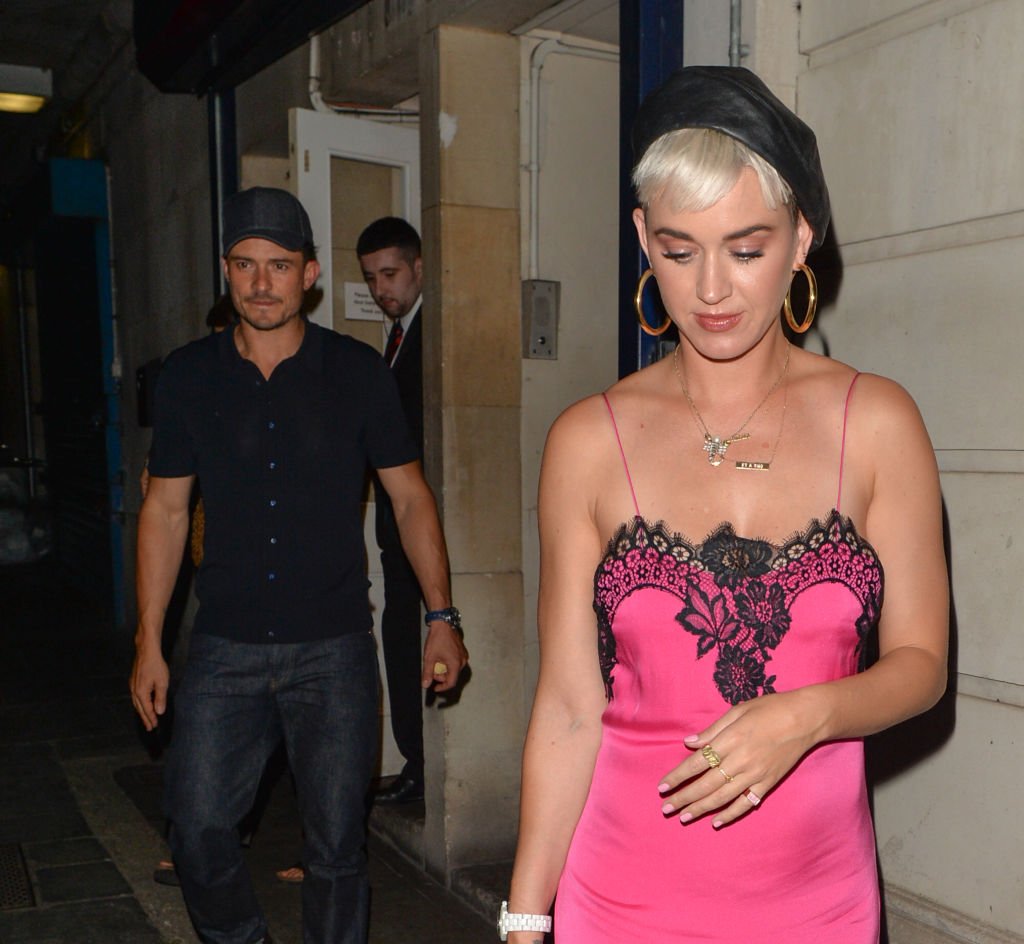 ---
One month later, when asked by a reporter if she'd date an American Idol contestant, Perry ended up indirectly confirming the rumors that she and Bloom were back together.
"No, I'm sorry I have been spoken for and speak for myself," Perry said, and added, "And I'm very happy!". To which the reporter responded, "You're spoken for right now?!" and the singer replied, "Yeah, girl, of course I am!"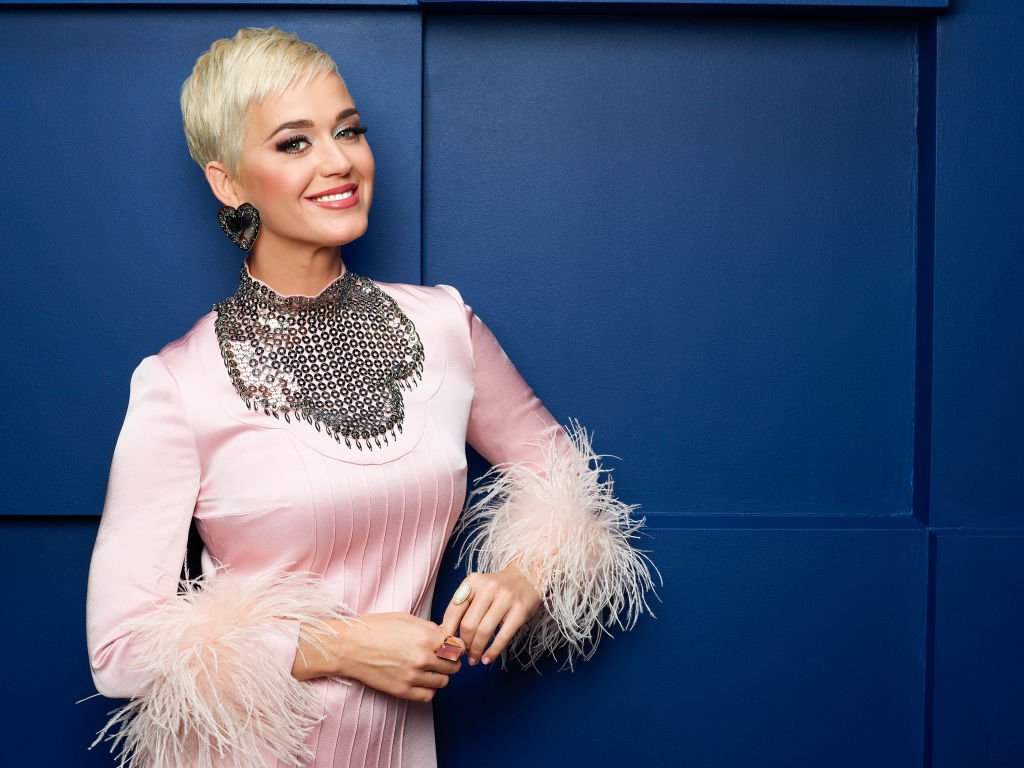 ---
SEPTEMBER 2018: FIRST OFFICIAL PUBLIC APPEARANCE TOGETHER
Katy and Orlando appeared together on a public event for the first time since their breakup, looking very happy at the Global Ocean Gala, hosted by H.S.H. Prince Albert II of Monaco. No one could ignore how close they seemed to be.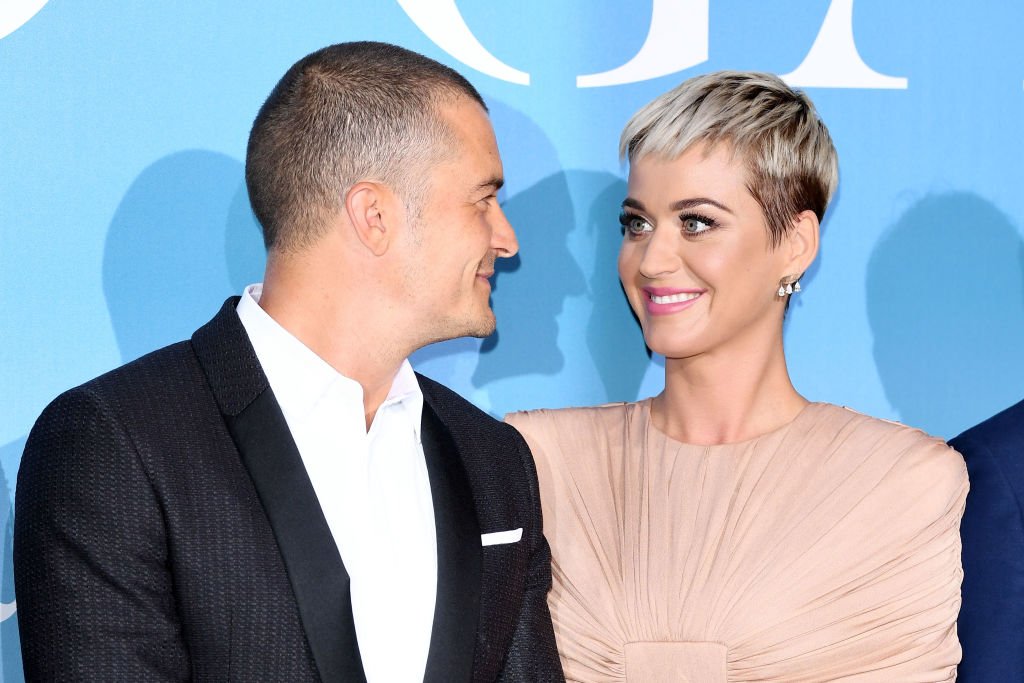 ---
FEBRUARY 2019: MARRIAGE IS ON THE WAY
Only one day after Valentine's Day, Perry announced publicly through a photo shared on Instagram that she and Bloom had gotten engaged. In the photo, Perry is seen with a 4.5 karats engagement ring that was reportedly valued at $5 million. Everything seemed to finally be resembling a fairy tale.
---
Perry later talked about the proposal which took place on an evening that started with a dinner at an Italian restaurant. The singer shared some details about the proposal done by a very nervous Bloom.
"So I get there and, I mean, he's like clean-shaven. He's not wearing tennis shoes. I'm like, 'Ah s—, something is going down!'" Perry laughed. "We were ordering everything and I was like, 'Who is this person?!'"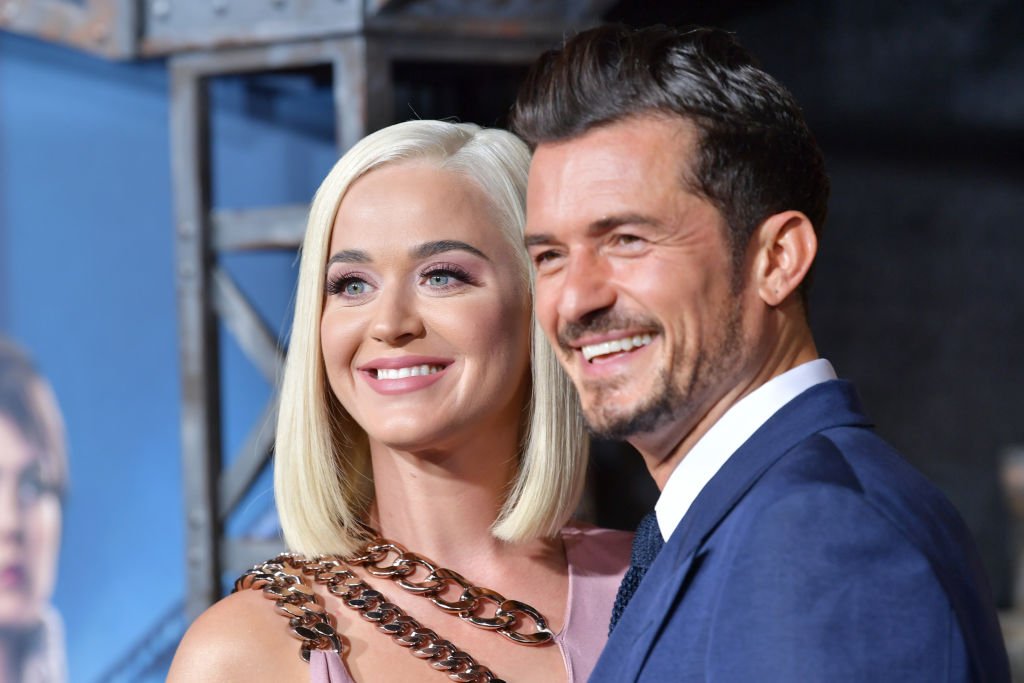 ---
The proposal was as romantic as could be, as Perry explained, "I got on a helicopter, and he asked me to marry him, and then we landed on this building and then went downstairs, and my family and friends were there and the most flowers you've ever seen."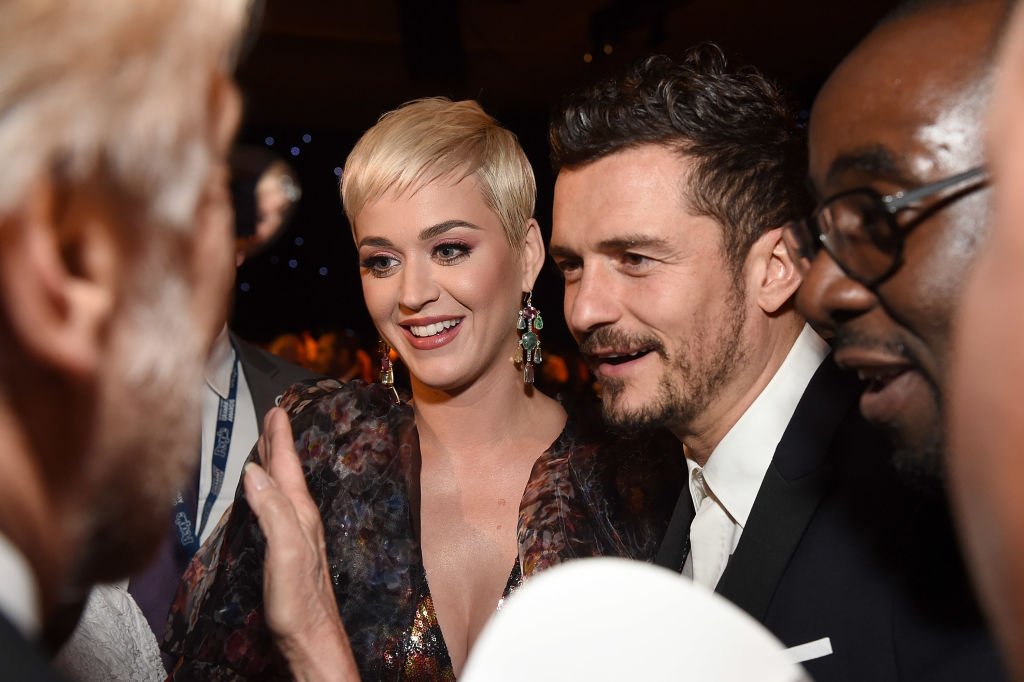 ---
DECEMBER 2018: THE COUPLE POSTPONE THEIR WEDDING
Although the wedding was scheduled to happen in December that same year, the couple had to postpone it so they could get the location they wanted. 8 months later, the wedding still hadn't taken place, to what Bloom commented:
"It's important to me that we are aligned — I've been married and divorced, and I don't want to do it again. And we're both fully aware of that. She's remarkable and so I'm always so impressed with that and I'm encouraged."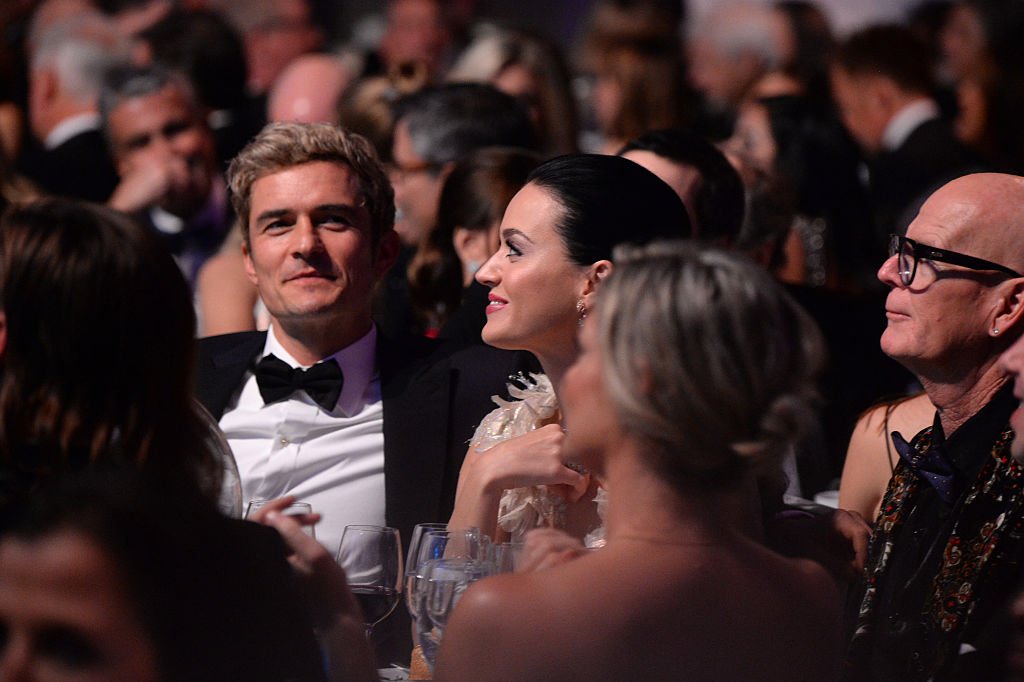 ---
MARCH 2019: A BABY ON THE WAY
In March 2019 Perry sent out a very happy message through her new music video "Never Worn White". At the end of the video, the singer reveals a baby bump that is evident under the sheer white dress she was wearing. She also shared the news through social media:
"There's a lot that will be happening this summer. Not only will I be giving birth, literally, but also figuratively to something you guys have been waiting for."
---
Were you excited to know about Katy Perry's pregnancy? They do make a nice couple, don't they? What do you think about this famous relationship, will it last? Tell us all about it in the comments section below!
Sources: Cosmopolitan, Insider, Today, People, ET, US Magazine