Unprecedented Love Story Of Sarah Ferguson and Prince Andrew
No matter how hard they try to conceal details of their private lives, we all know by now that things within the royal family aren't what they seem... With so many scandals, divorces, separations, and cheating scandals plaguing numerous royal couples over the past few decades, there's clearly trouble boiling under the surface. One of the most confusing examples is Sarah Ferguson and Prince Andrew's marriage. Divorced for over 25 years, but still constantly being seen with each other to this day (vacationing, attending events, etc.) everybody is just dying to know one thing ... Keep reading to find out all the details.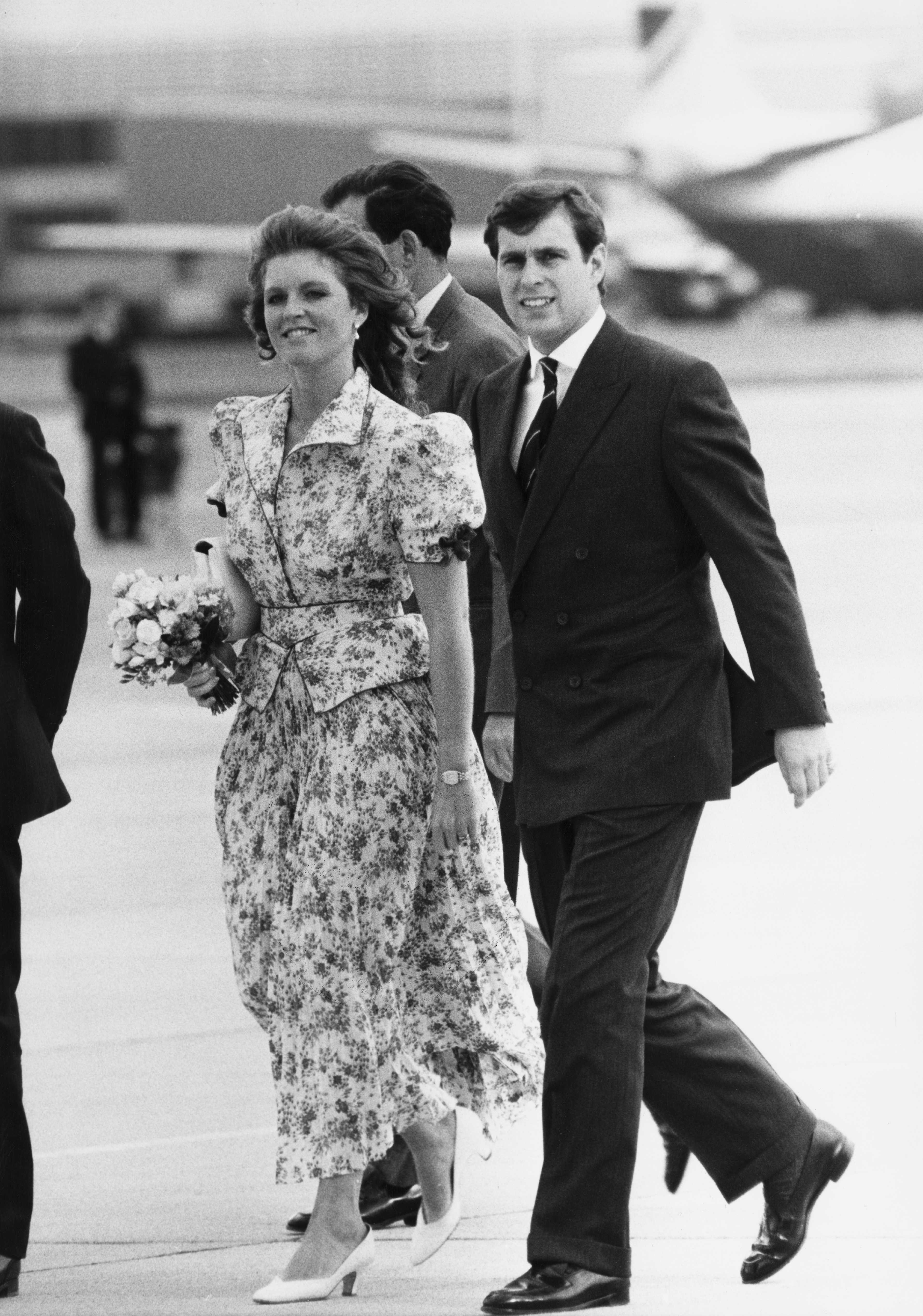 Prince Andrew and Sarah Ferguson may not have worked out as a married couple, but 25 years after their divorce, their friendship is still firmly intact. Despite their split in 1992, the pair are often spotted together. Sarah Ferguson has accompanied her ex-husband Prince Andrew to everything, from events to the Grand Prix in Bahrain.
In fact, earlier this year, their official trip to Bahrain was the first time in 25 years that they officially traveled overseas. The pair maintain their friendship even though their marriage did not last. As parents to Princess Beatrice and Princess Eugenie, they decided to put their differences aside to give their daughters a  stable home. Scroll down and read a comprehensive version of their one-of-a-kind bond. 
WHO IS SARAH FERGUSON?
First things first! She is the mother of Princess Beatrice and Princess Eugenie, and also the ex-wife of Prince Andrew. She is the second child of Major Ronald Ferguson and Susan Barrantes. Sarah is an actress, film producer, lobbyist, and philanthropist. Although she went through various criticism after her divorce, the actress has managed to stand tall through it all.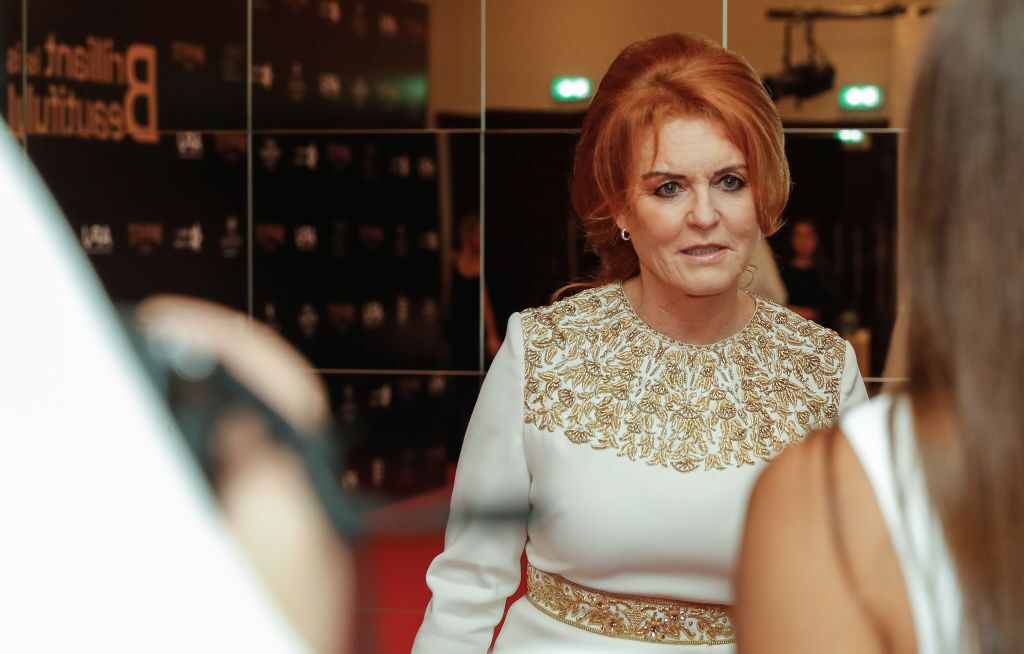 In her lifetime, Sarah has been involved in numerous charities, home and abroad, and she is very open about this gesture. Recently, the duchess received praise from a woman named Diane Corrine. Diane, who works with British Airways recounted her experience with the duchess and only good things to say about her. She mentioned that Sarah was courteous and sweet to her anytime they met on a flight. Although Sarah has not remarried since her divorce, she still remains one of the most important royals in history.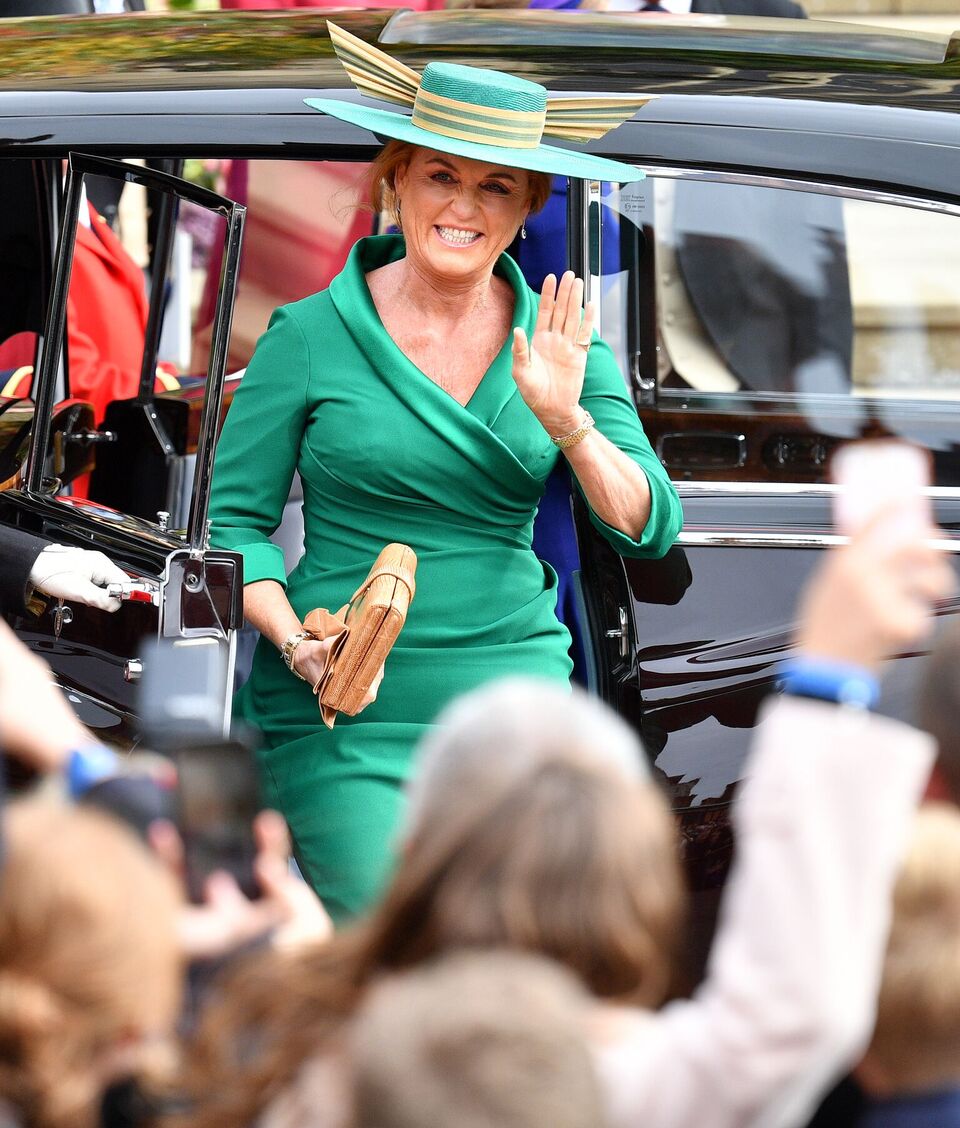 HOW EVERYTHING STARTED WITH THE PRINCE
Although the pair had first met as children back in June 1970, they lost contact as they got older. According to Harper's Bazaar, Sarah explained in her autobiography that she used to "play tag with like-minded truants - including Prince Andrew, who was just my age."
Fast-forwarding to June 1985, the pair connected. It was the late Princess Diana eventually re-introduced Sarah and the second son of the Queen and Prince Philip to each other. Lady Di invited Sarah to a party and to stay during the race week at Windsor Castle, where the pair got in touch once again. They began dating shortly after, and  Andrew proposed in March 1986 after a whirlwind romance.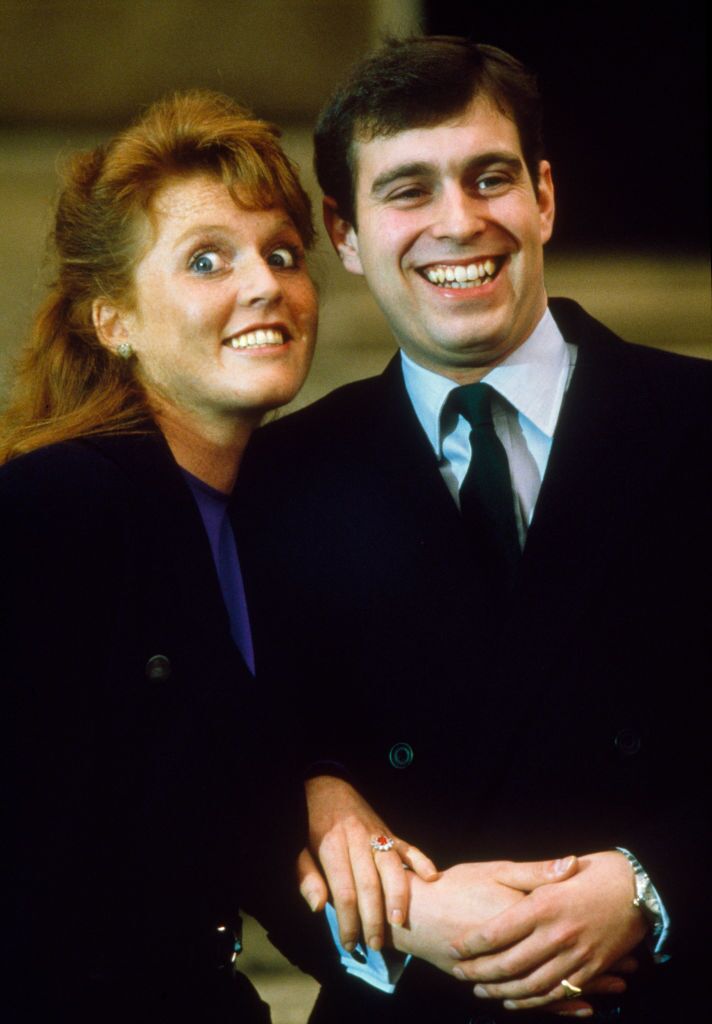 The couple announced their engagement in March with a gorgeous and big rock in the ginger's finger. The Prince popped the question with a Burmese ruby ring surrounded by ten diamonds that he designed. Reportedly, the bride-to-be described the jewel as stunning and matching with her red hair. 
A couple of months later, the lovebirds tied the knot on 23 July 1986. The wonderful ceremony took place at Westminster Abbey, and around 500 million people tuned in to witness it. Sarah, of course, looked stunning in her ivory satin dress by British couturier Lindka Cierach.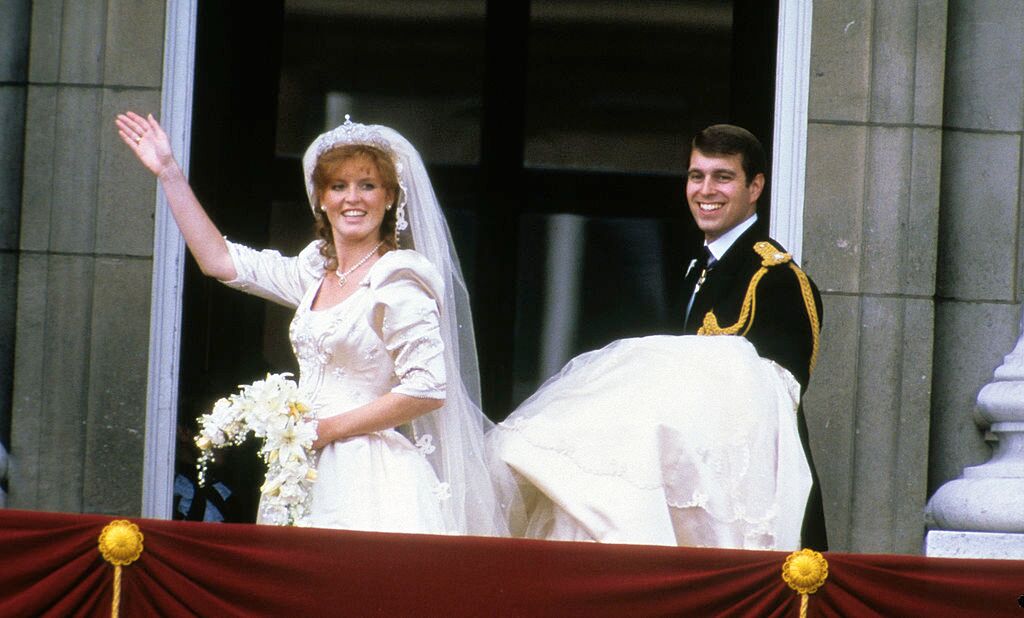 The lovebirds left London to spend a lovely honeymoon on the Azore Islands. And only four years down the marriage road, they were parents to two beautiful daughters, Princess Beatrice, who was born in 1988, and Princess Eugenie, that was welcomed in 1990. So far, the story looks like a fairytale, but 1992 did not look that rosier.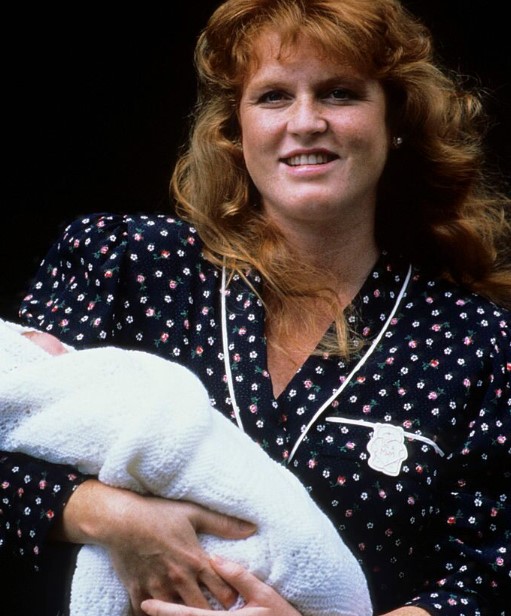 TROUBLE IN PARADISE
Unfortunately, their happiness was short-lived. By the following year, their marriage was crumbling and in 1992, the couple legally separated. According to reports, the couple's troubles were caused by the demands of Prince Andrew's naval career. Hello! Magazine noted that they would see each other only for 40 days yearly for the first five years of marriage.
Other reports attributed their split to the rumors of Fergie's infidelity. Regardless of the reasons for the break down of their marriage, the pair resolved to remain on friendly terms with each other for the sake of their kids. Now, it was time for a divorce settlement, but you would never imagine what happened here.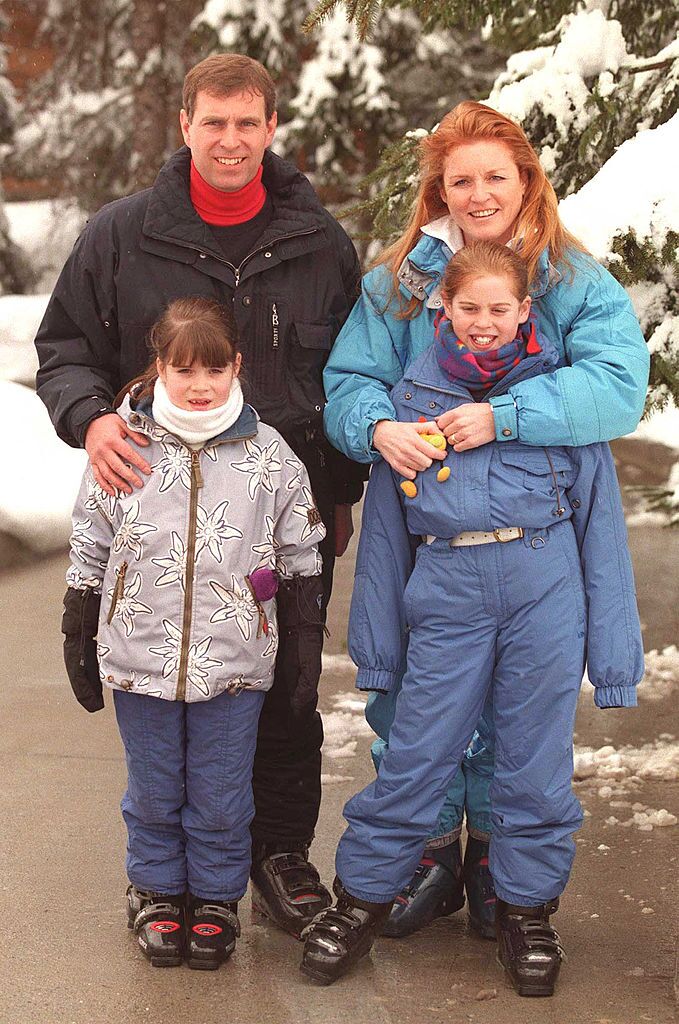 THE END OF THE ROYAL FAIRYTALE
On March 19, 1992, precisely six years after their engagement, Buckingham Palace let the world know that the Duke and Duchess of York were separating. In a 2011 interview, Sarah opened up about the split saying that she did not want to get a divorce but she had to due to the circumstances. 
Four years after their separation, the Duke and Duchess mutually decided to get divorced in May 1996. Many people, including Queen Elizabeth, thought that she would go for a big settlement, just like Princess Diana did. However, Fergie's outlook was different. She left her marriage aware that she would have to work. About it, the very Sarah explained: 
When I met with Her Majesty about it, she asked, 'What do you require, Sarah?' and I said, 'Your friendship,' which I think amazed her because everyone said I would demand a big settlement. But I wanted to be able to say, 'Her Majesty is my friend'— not fight her nor have lawyers saying, 'Look, she is greedy.'"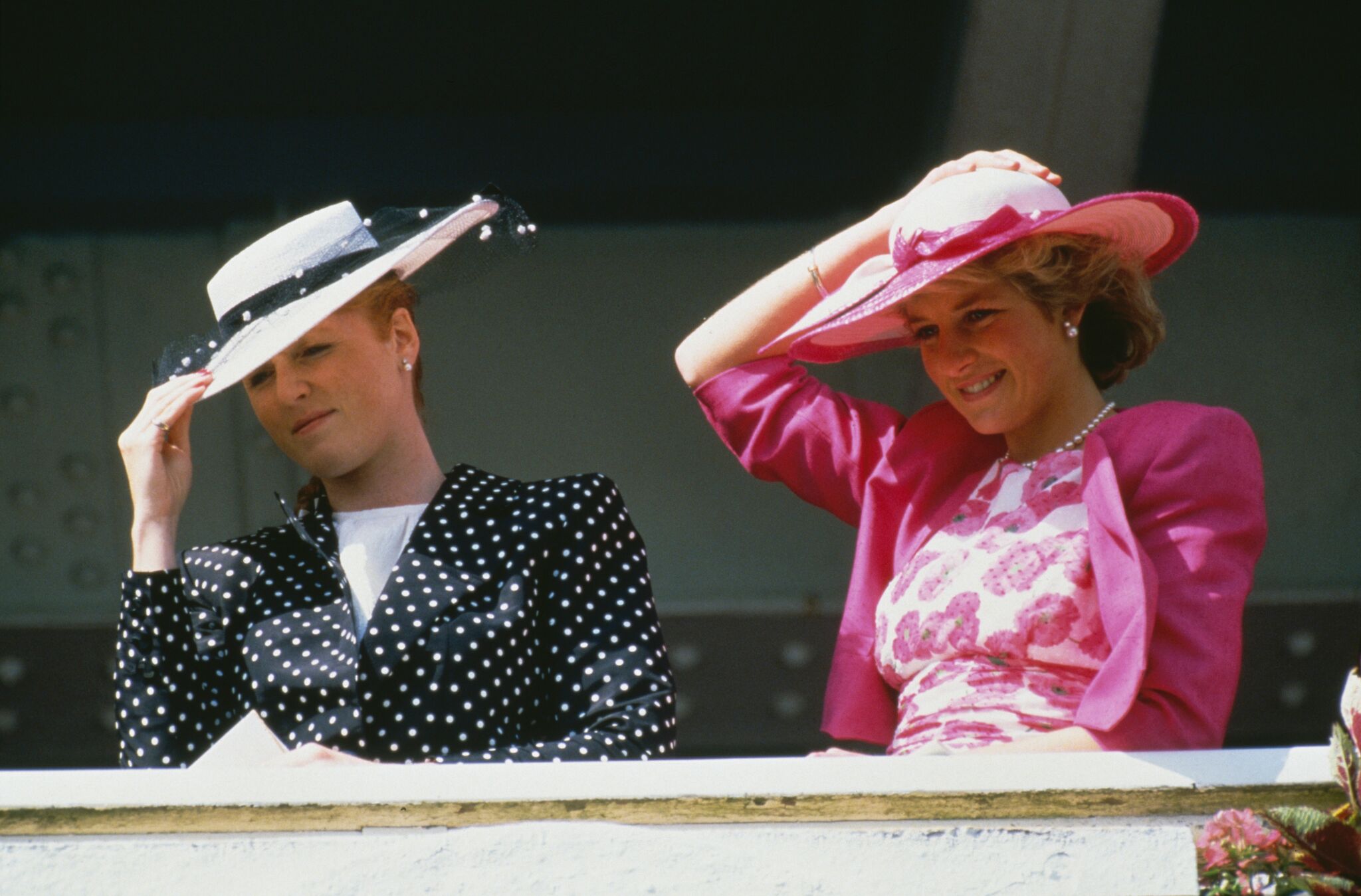 REMAINING ON GOOD TERMS 
Despite the divorce, Sarah appeared to remain friendly with members of the royal family, which is in stark contrast to her royal friend, Princess Diana. While rumor has it that her ex-father-in-law Prince Phillip butted heads with her, she remained in the favor of the Queen, and the proof is in the pudding. 
Since the divorce, Sarah has acted as a representative of the royal family. She also gained the approval of the palace to stand in for Prince Andrew and has been welcomed as a guest at Balmoral, which is The Sovereign's estate in Scotland, many times over the years. The ginger has frequently been invited to join the royal family in the Royal Enclosure at Ascot. Do we need more evidence?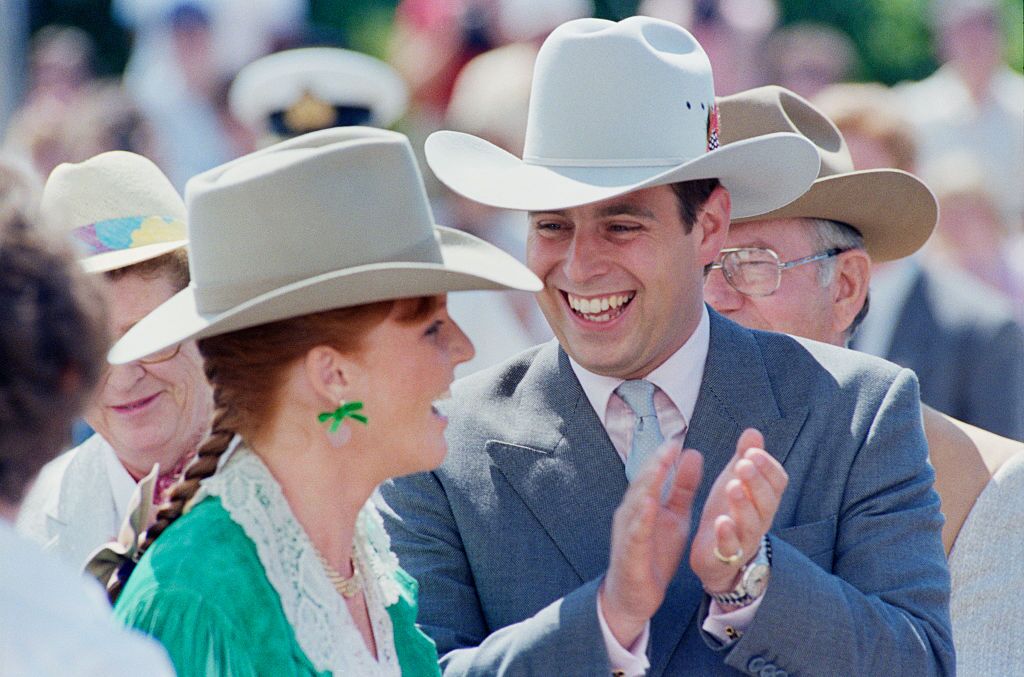 A STRONG FRIENDSHIP 
Besides remaining close to royal family members, Sara also maintains a close bond with Prince Andrew himself. They are often spotted eating out together and attending all major family events together. They even bought a chalet together in the Swiss ski resort of Verbier in 2013, 20 years after their divorce. In fact, Ferguson recently described Andrew as "my handsome prince; he'll always be my handsome prince."
And even more impressively, they still live together. Yes! You read well! In fact, their daughters Beatrice, 29, and Eugenie, 27,  regularly visit their parents at the Royal Lodge at Windsor. In 1999, the couple decided that they would dwell under the same roof, so Sarah's words couldn't be any truer: 
"We are the happiest divorced couple in the world, definitely. Some people are happily married. Well, we're very happily divorced. It might sound strange but we believe very firmly in what we've got."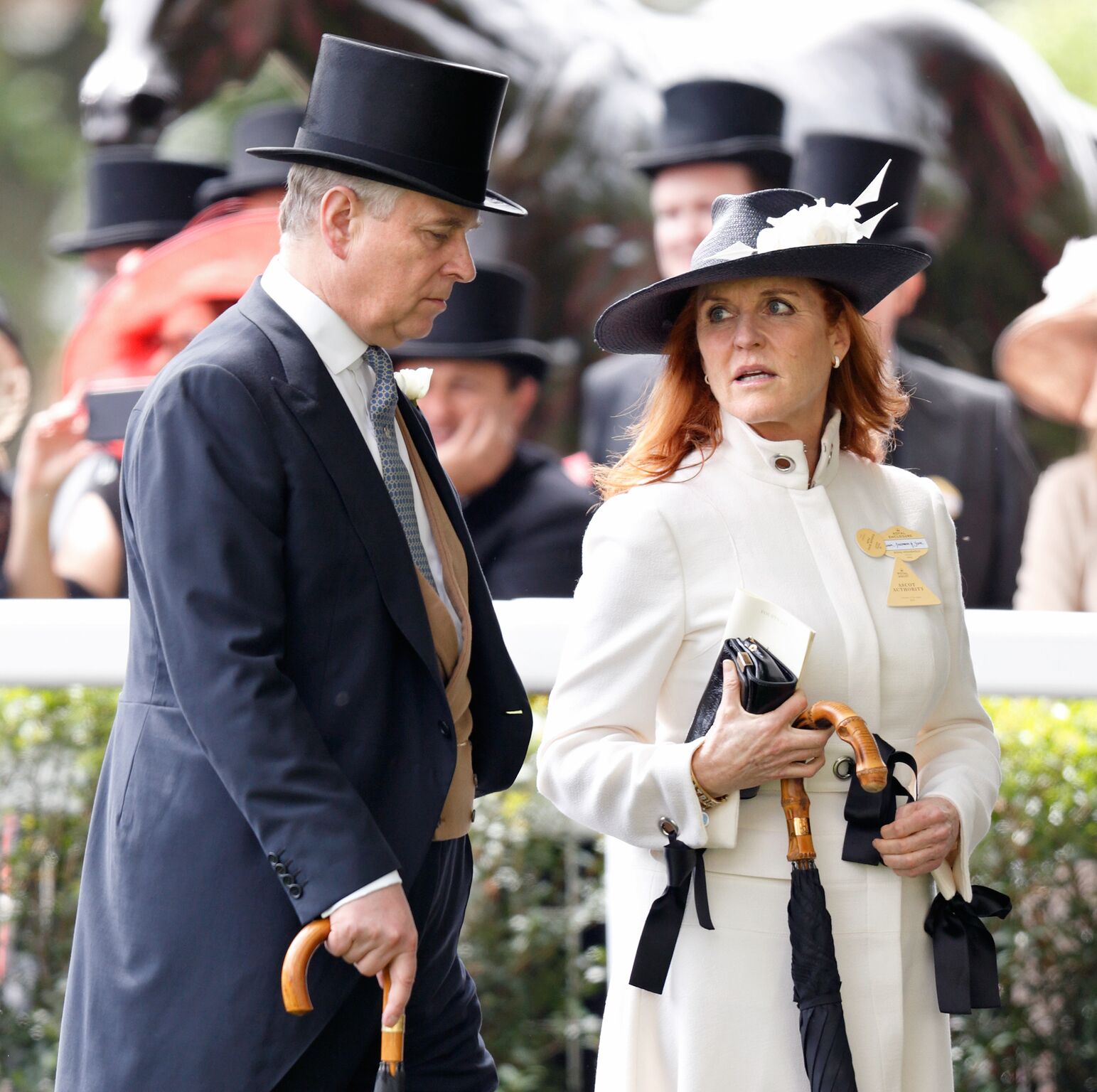 In an exclusive interview with HELLO! , Sarah opened up about their unique family dynamic. She said that her household is like a table, and a table cannot stand on three legs. Therefore, it needs all its members: Andrew, the girls, and the very Sarah. The four of them support each other emotionally and sit down to talk at least every two weeks. The Duchess further explained: 
"I think the one thing I've done incredibly well – although I say it myself - is that I'm a really good mum. And I think my girls shows that."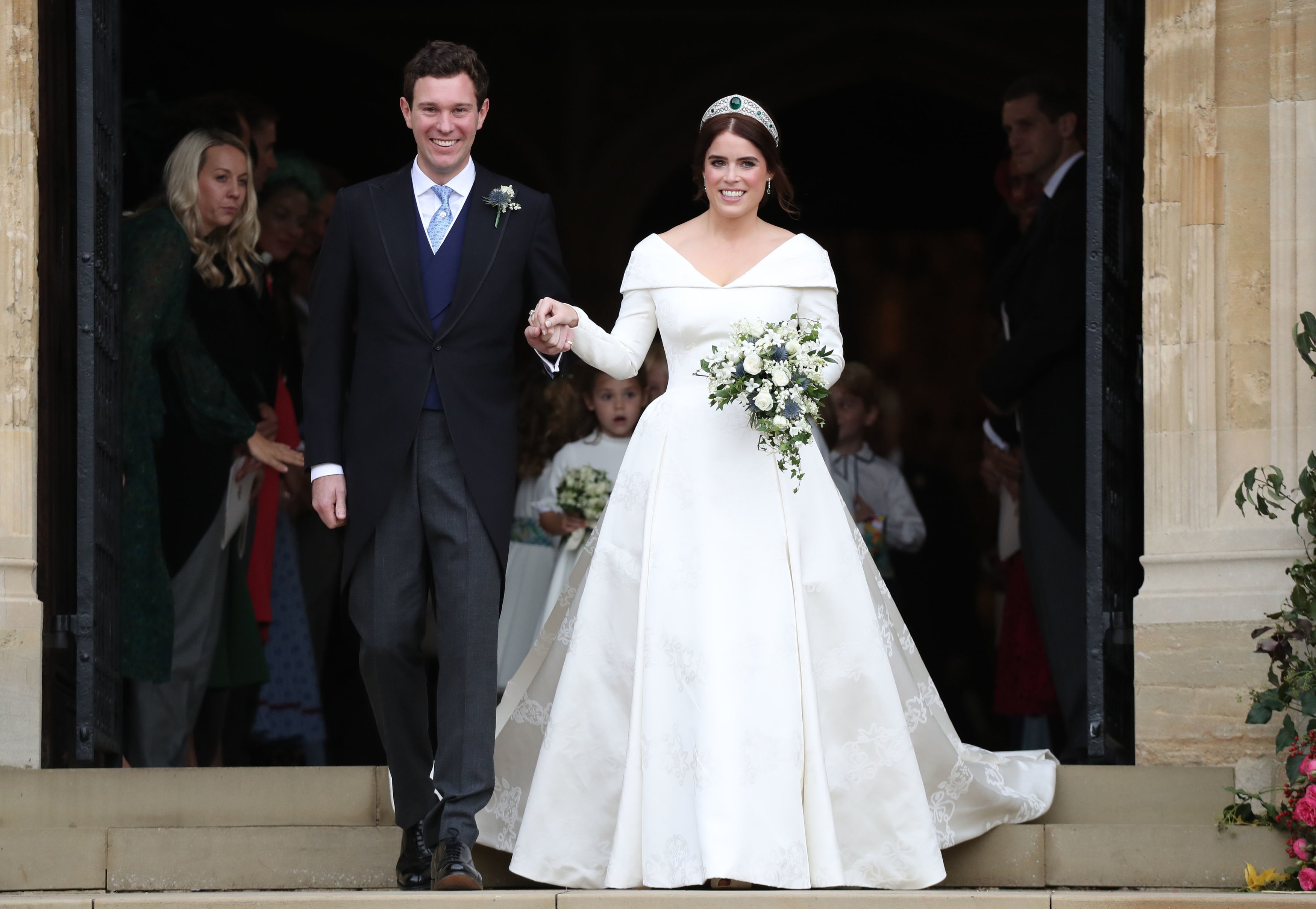 And a very good example of this is that the Yorks were all present when Princess Eugenie married Jack Brooksbank last October 12 at Windsor Castle. Her stunning wedding is often compared to that of Kate Middleton and Meghan Markle's. The proud mother of the bride was spotted entering St. George's Chapel along with the Maid of Honor, Princess Beatrice. 
CASTLE IN THE AIR? 
Some people say that when there is life, there is hope, and we never thought we would hear something like this happen, but it did and we're glad. But enough riddles! The news circulating over the internet presently is that Prince Andrew and his ex-wife may be getting back on that horse soon. Funny right? It has been over 20 years that the couple separated and even shared custody of their daughters.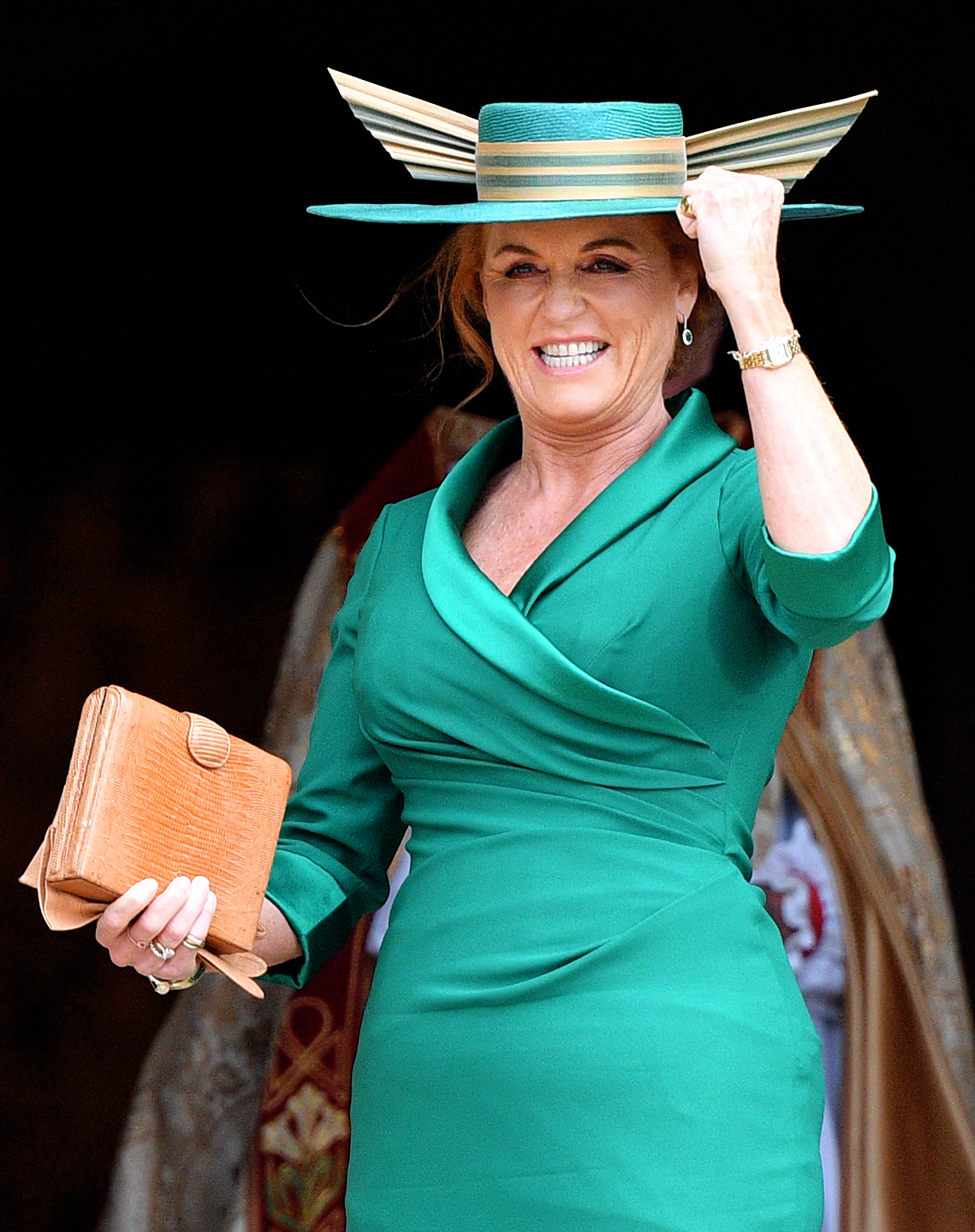 But what can we say? The first love power is very strong indeed. Although the former couple lived on the same property as father and mother to their children, no one could ever imagine that this would spark up old flames between them. Aside from the divorce, the Prince always spoke highly of Sarah, especially in interviews.
THE BEGINNING OF THINGS 
We always thought not bad-mouthing your ex-wife was the right thing for him to do. However, it looks like these two have been cooking something up, and now the world is ready to be served. Every news has a backstory, and the Duke and Duchess have one too. Everyone wants to know how this mystery began in the first place.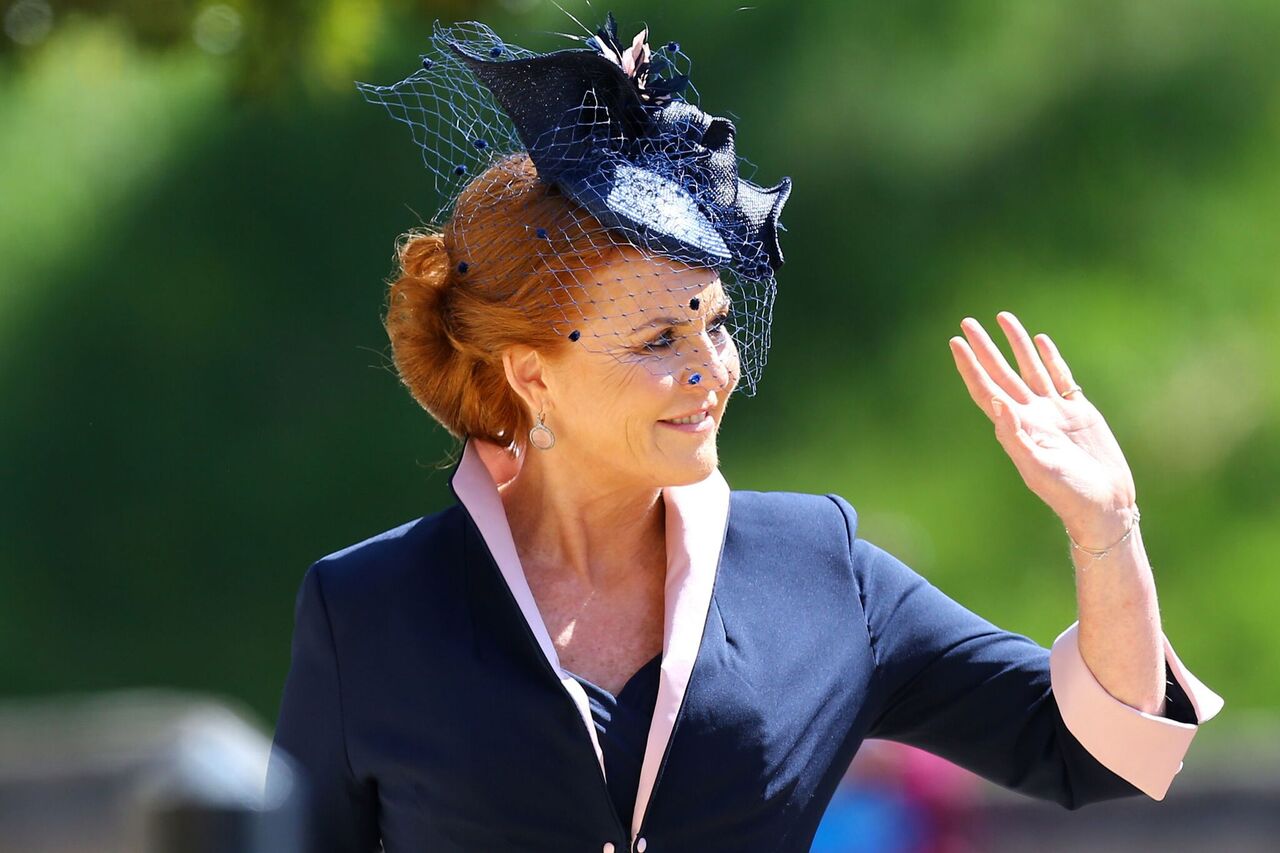 The couple has recently been seen at events together, and the fantastic thing is they always hold hands. I mean, who holds hands with their ex-wife on a casual outing? Apparently, Prince Andrew. Also, in 2016, Sarah Ferguson hinted on them being together when she said they have never thought of each other as separated.
There is another instance where people began to suspect that the couple may be considering a second shot. This happened when Sarah mentioned to a radio host that she still watched her wedding videos. We thought all those would have gone with the trash by now, but no; that did not happen.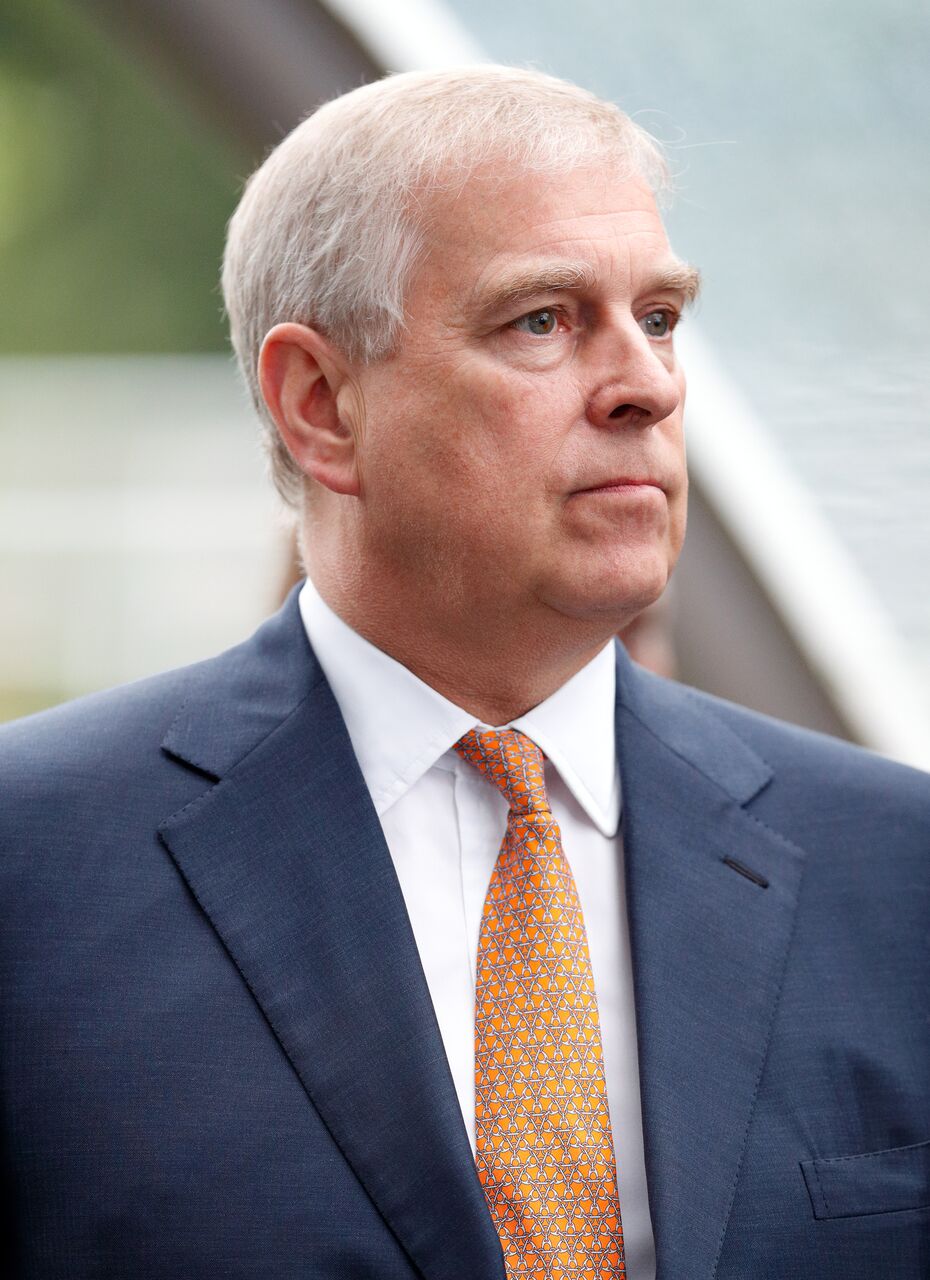 IS IT ONLY BUSINESS?
Earlier this year, the former couple went on a business trip to Bahrain, and a royal source mentioned that they were inseparable. It is surprising that although they were divorced, they continued to enjoy each other's company and even live together. Another source revealed that the couple had their bad times as Prince Andrew harbored strong feelings against his ex-wife for her indiscretions, but he still cares about her.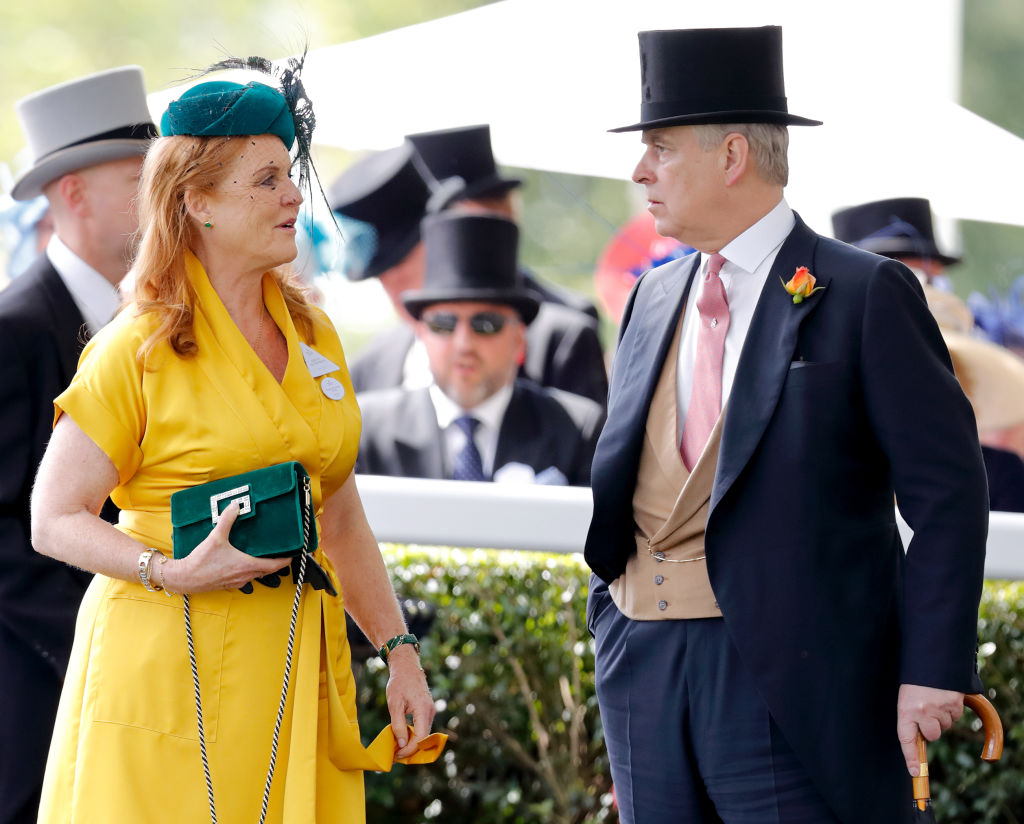 To many people, this business trip that looked more like a romantic one was a way for them to get comfortable with each other in the presence of the world. This is also the first time in 25 years that Sarah has gone on a trip with her ex-husband, so something has definitely changed.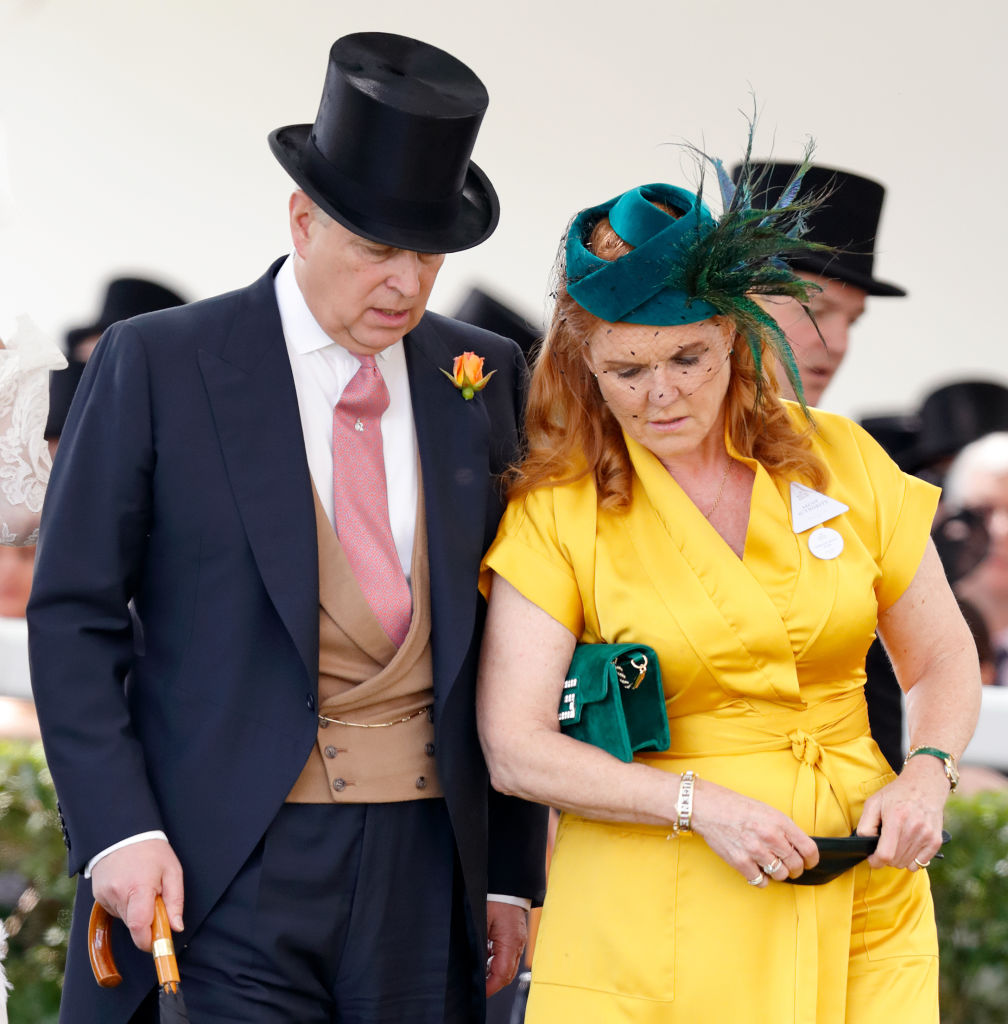 THE HINT OF A POSSIBLE COMEBACK 
Although many hints have circulated to show that Prince Andrew and Sarah Ferguson are going to get married again, this is the best one. The ex-couple have been separated for over 25 years, and in those years, they have never remarried other people. This is confusing because other divorced couples will not hesitate to show off their new partners to the world, but not these two.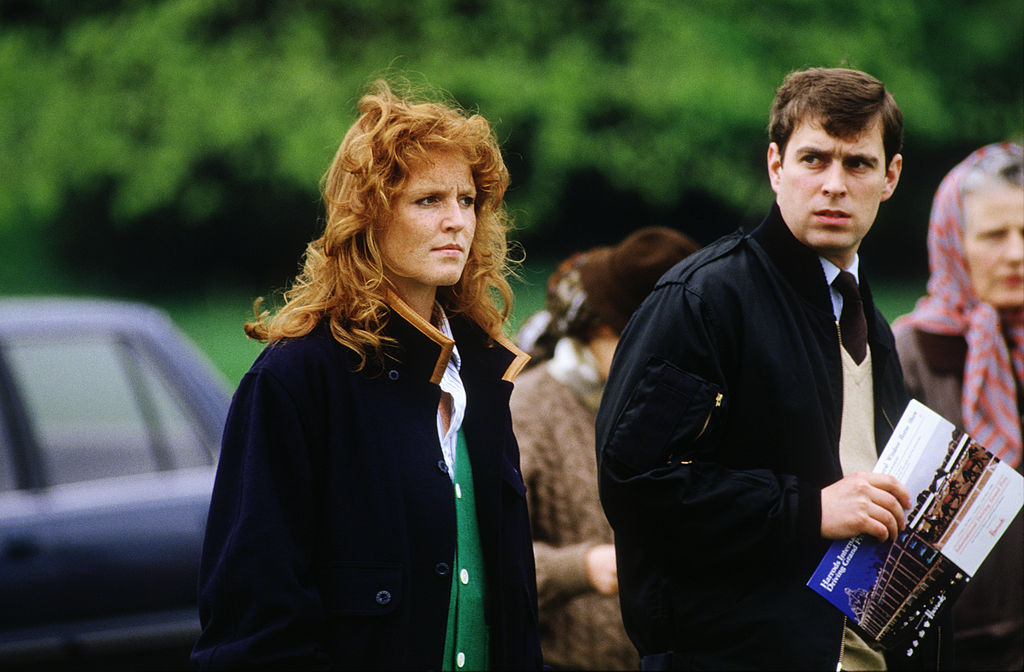 The father and mother of Beatrice and Eugenie decided to stay away from external romance and according to them, focus on their children. Their children are grown now, and they have still not married other people. This can only mean that both parties have stayed true to the love they have for one another and honored each other. If this does not mean that Prince Andrew and Sarah Ferguson are an item again, then what could it be?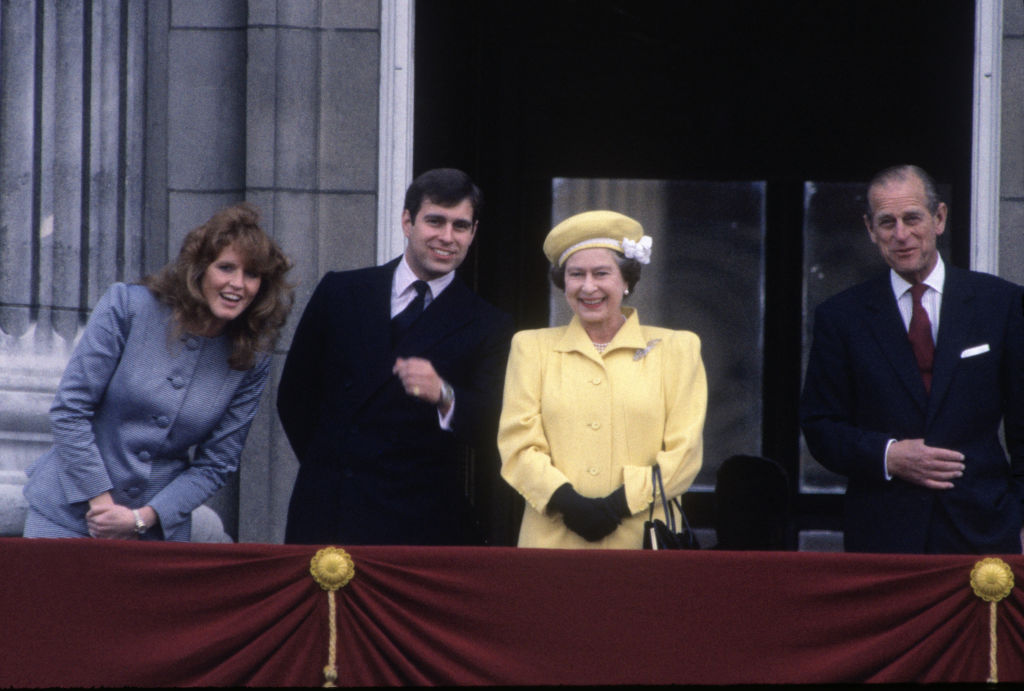 True romance is built on respect for each other. That is what has been keeping the couple together; even when they were separated by the law 25 years ago. Love for children is also a key ingredient in the lives of Prince Andrew and Sarah Ferguson, and we hope that this new spark turns into flames. What do you think about Sarah and Andrew getting back together? Let us know your thoughts in the comments section!
Source: The Sun, EXPRESS, GoodHouseKeeping, Harpersbazaar, Hello! Magazine, Harper's Bazaar, Hello! Magazine
Click 'Continue reading' to find out about the tragic life of Queen Elizabeth's hidden uncle John