The Good Doctor: Cast's Real-Life Partners
The new season of the show is underway so to avoid hurriedly Google searching all the details you can find about the real lives of your favorite characters. We're bringing you the latest scoop on The Good Doctor cast. Is Nicholas Gonzalez, on the market? Which actor adopted a child? Get yourself ready, it's going to be good!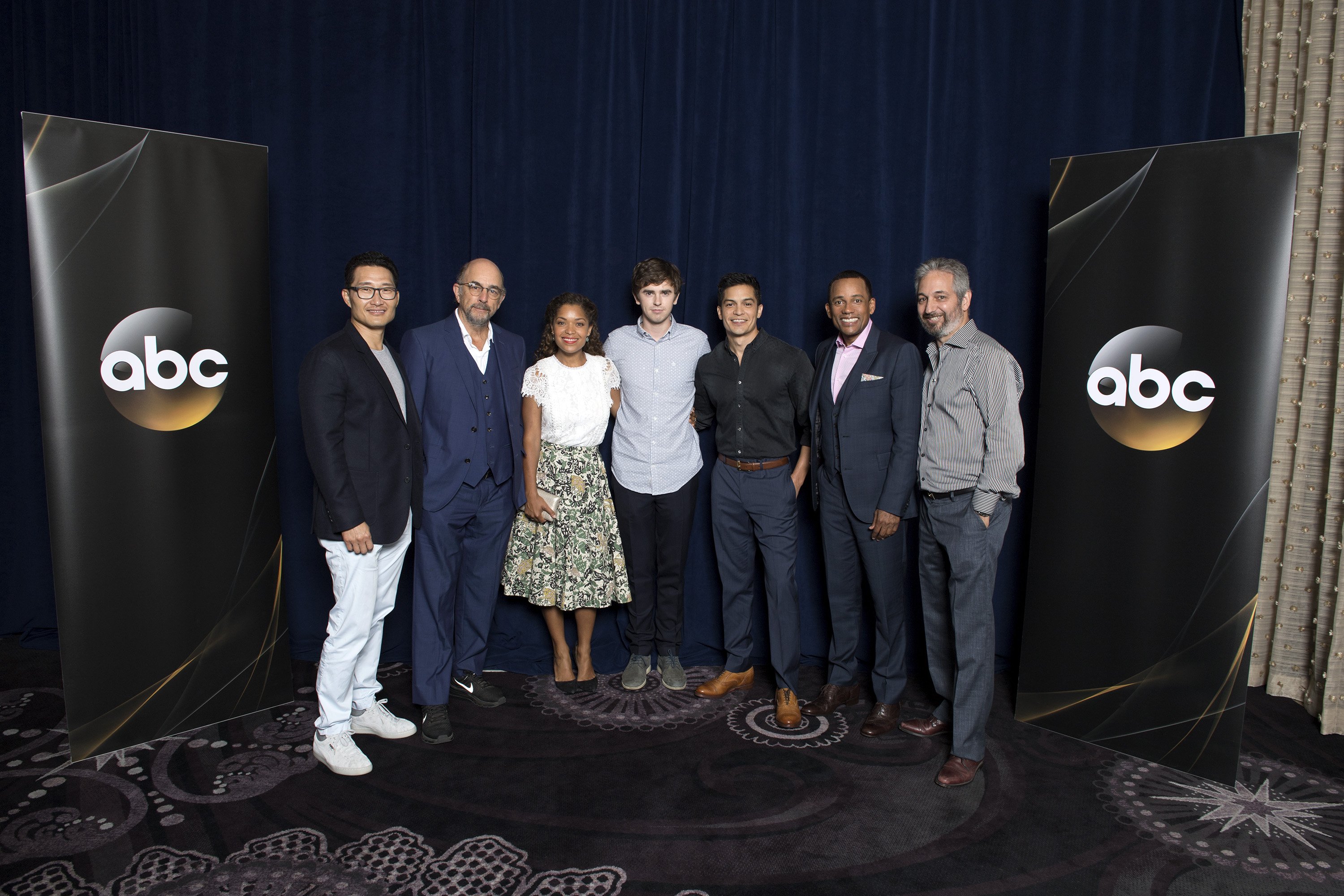 ---
ANTONIA THOMAS AS DR.CLAIRE BROWNE
Dr. Claire Browne isn't only emotional, but she is able to rule her emotions and to use them to her benefit. And that is what makes her such a perfect friend for Dr. Murphy. Antonia's new "medical" career is the one that finally gains her mom's approval over and above her previous ones.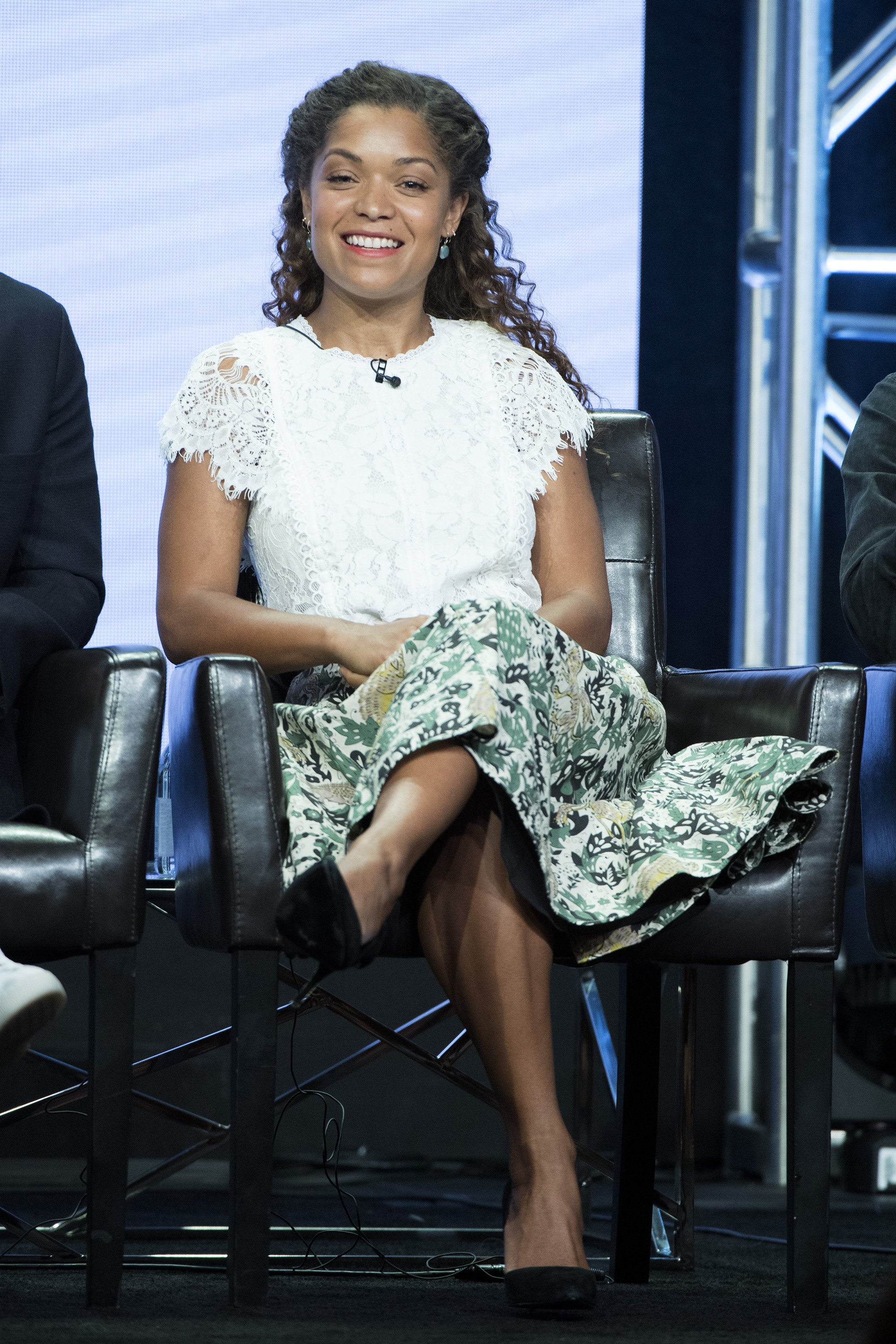 ---
Thomas laughs that "It's the one my mum loves and really enjoys because she wanted us to do medicine and have stable careers."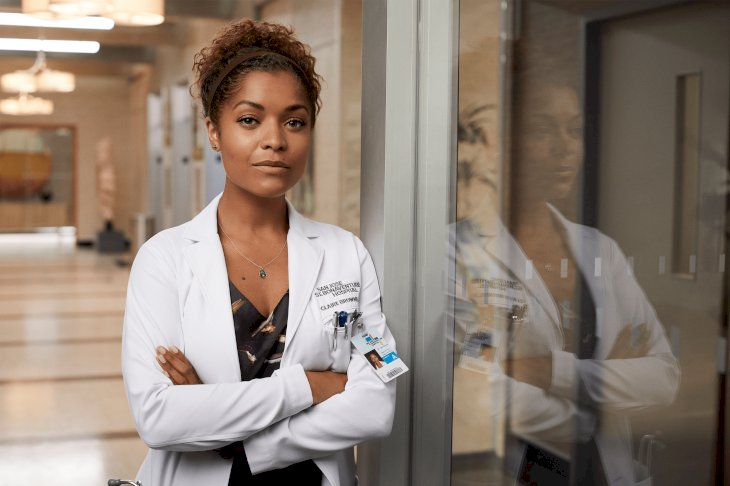 ---
Along with the top ABC drama, the actress is famous for her role in the sitcom Lovesick and the series Misfits. Oh, while we're on that note... During the shooting of the series Misfits, admirers of the actress couldn't help but discuss her possible love affairs with her partners from the set.
---
Fans mainly thought that Antonia was dating Iwan Rheon who later gained greater popularity due to his role as Ramsay Bolton in Game of Thrones. But these rumors about the personal life of the actress weren't confirmed, mainly because Thomas announced that she had a boyfriend. And though she did not officially reveal the young man's name, fans guess who that mysterious guy is. 
---
Judging by her social media posts, her boyfriend could well be Michael Shelford, a London-based photographer. Fans often wonder if the actress has any plans to get engaged to Michael, but currently, the only engagement in Antonia's life is the fictional one on The Good Doctor. We can only guess who the actress is dating now, but Antonia did say something interesting in an interview with Coveteur.
---
When asked about her role in The Good Doctor, Antonia Thomas revealed that she isn't used to pilot episodes that the USA just can't do without. It's completely different in England, and she kept avoiding her role in the pilot of The Good Doctor, as she had been told it would be very difficult.
---
Then one night when Antonia was at a bar with her girlfriend, she got a call from her agent who said she had an audition the next morning. The actress didn't even finish the cocktail and went home to learn the lines. But we have no idea who that mysterious girlfriend she mentioned is.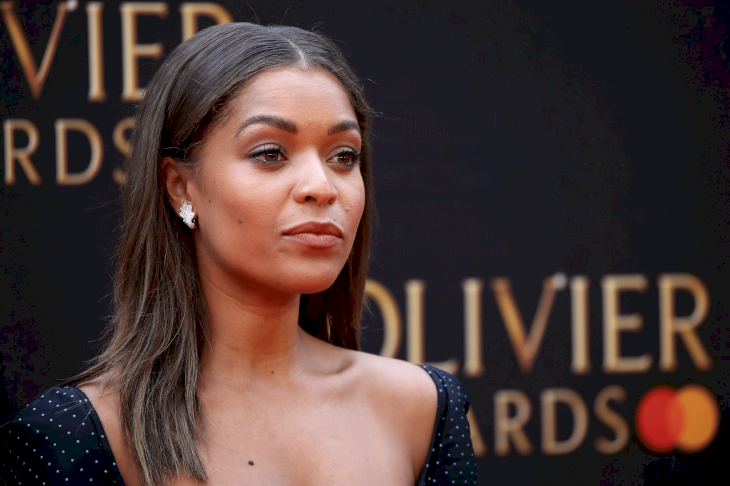 ---
Most recently, the actress is starring in the upcoming Steve McQueen film series Small Axe. It includes five films that focus on London's community of West Indians during the late 1960s to 1980s. Thomas is said to be the rising star of the film series 
---
HILL HARPER AS DR.MARCUS ANDREWS
Sometimes storylines and the lives of the actors have strong connections. When Dr. Marcus Andrews and his wife started to think about adoption, in real life Hill Harper made the decision to become a single father and find a child for himself. Back in 2015, the actor felt that he was ready to become a father.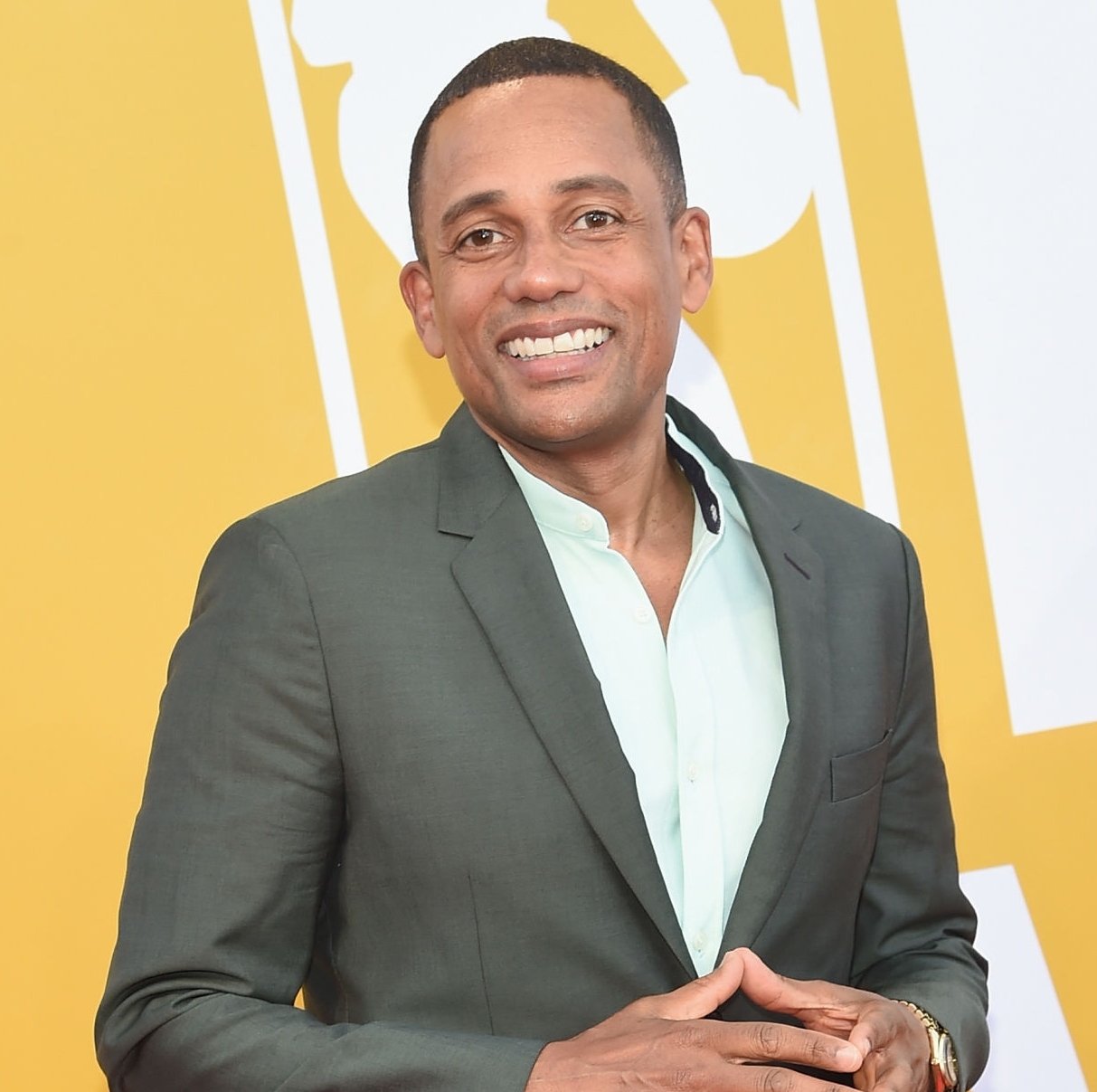 ---
Hill Harper got in touch with an adoption attorney, and a few months later he was informed that a woman who is ready to give her baby for adoption is going to give birth soon. Although the actor was shocked that everything was going so fast, talking to the biological mother brought him back to the Earth.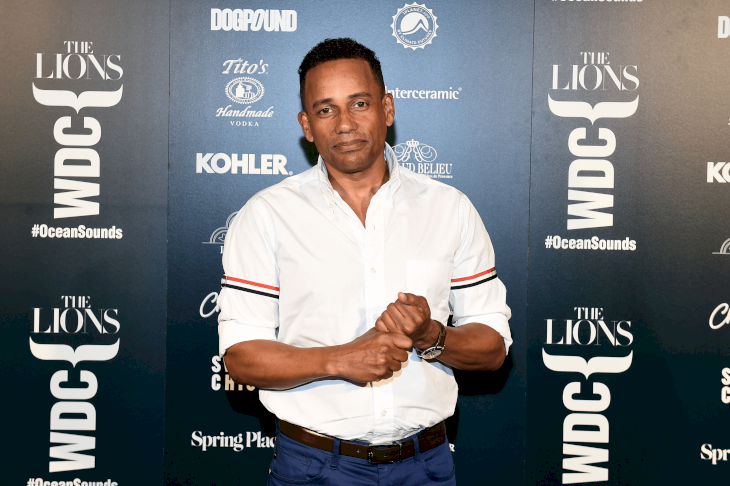 ---

"I really felt like it was God telling me to do it," he says. "And I'm so glad that he chose me, and [Pierce's mom] and God and the universe chose me."
---
Harper admitted that he wanted to become a father but thought of getting married first and then starting a family with a wife. However, after finding the child's homeless mother, his perception of parenthood became more vivid and profound. He even went to the hospital while Pierce was born and cut his cord.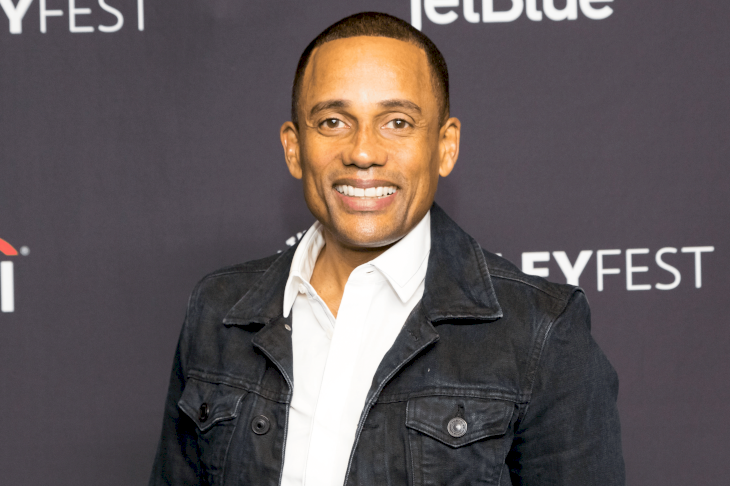 ---
The star revealed that he named his son Pierce after the one and only Pierce Brosnan, whom he admires. The Good Doctor's' chief seems very happy and claims to be thankful for getting the opportunity of fatherhood and shares the cutest photos of his son on Instagram. Interestingly, He has been a part of Hollywood romances for over 25 years.
---
The actor managed to keep his private life quiet for all those years, but now he's spilling the tea about his relationships from the past, which include courtships with stars Taraji P. Henson and Regina Hall. The 54-year-old actor opens up about his past dating life and even admitted to having some issues with commitment.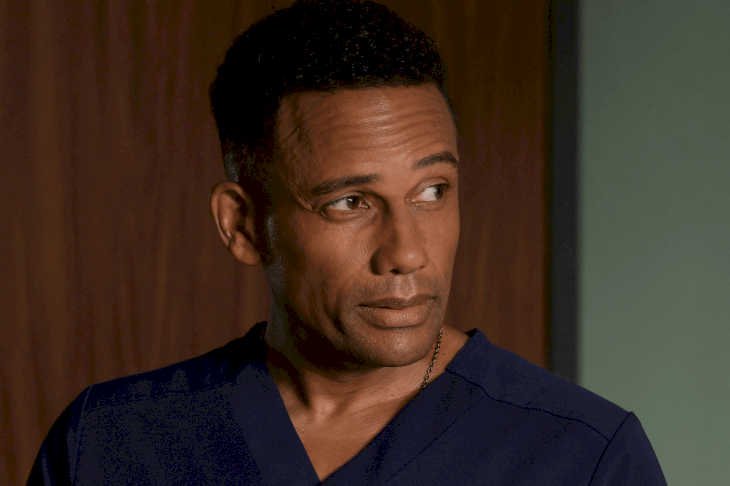 ---

"Absolutely I've had a fear of commitment. No question. Would it be born out of the fact that my parents are divorced? Probably," Harper stated. When asked about Regina Hall, Harper simply stated that she is "one of the most beautiful, funny, amazing women."
---
The star was diagnosed with cancer while he was writing the book, 'The Wealth Cure: Putting Money in Its Place' four years ago. Luckily, the actor got cured and now sports a clean bill of health and has been serving as a cancer advocate ever since. On top of that, Hill opened a natural skincare line.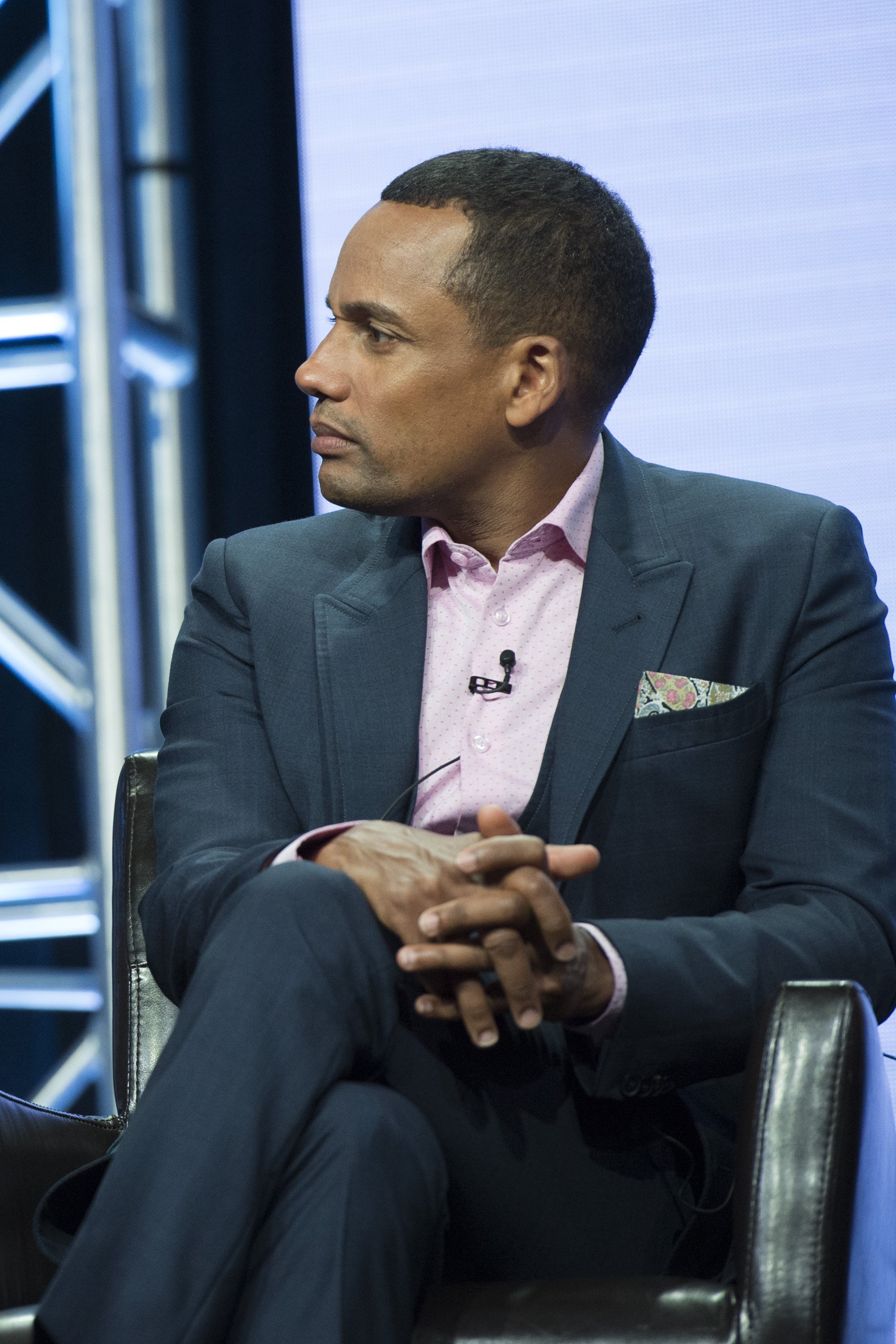 ---
Even though he's tried to keep it hush, reports state that the actor has been dating musician Chloe Flower for the past 8 years. The two sparked rumors of their relationship when they began attending events together. However, Harper had tongues wagging for dating an Asian woman due to his stance on promoting black love.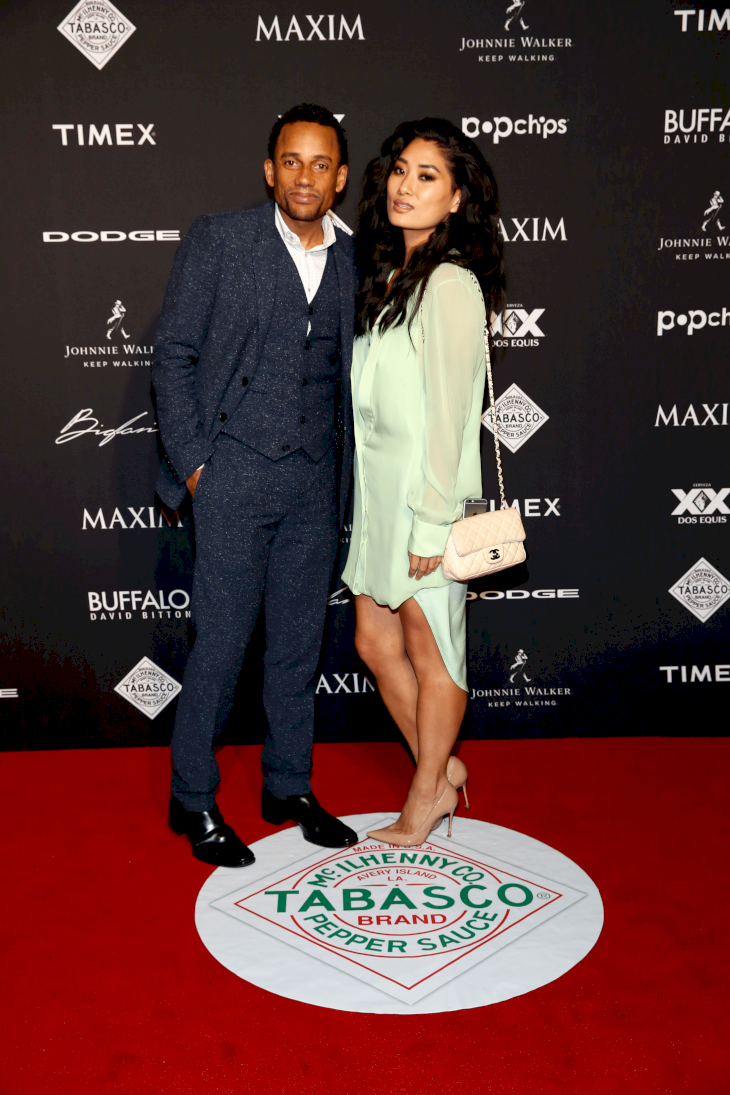 ---
This may be why they've decided to keep their relationship private. In 2019, the pair shared that they want to get married soon. So, maybe we can expect news of the wedding at any time. 
---
NICHOLAS GONZALEZ AS DR.NEIL MELENDEZ
Nicholas willingly uses Twitter and Instagram for communication, so if you have a thing for this hottie, you can totally check out what is new in his life, by checking his public accounts. In fact, thanks to a fan's tweet, we get a chance to see Dr. Neil Melendez shirtless on every new episode on the show... The girl kept requesting the opportunity to see him shirtless and Nicholas shared the idea with the Good Doctor's screenwriters.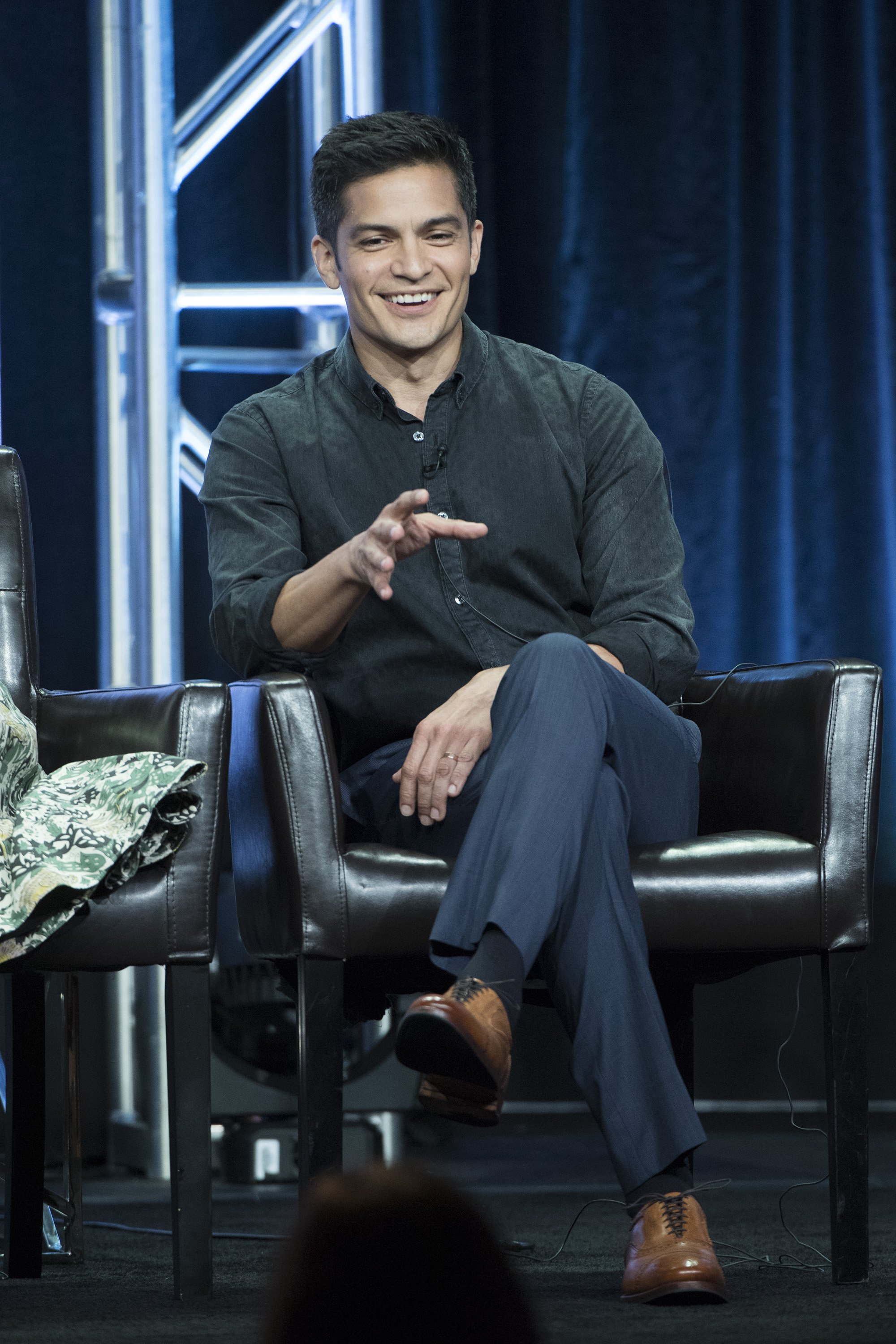 ---
Nicholas never dreamed of an acting career. Initially, he was planning to get stuck into banking and consulting. But destiny had its way. "It is the greatest mistake in my career", Nicholas commented on his decision, which was not based on profit, but on the opportunity to be happy.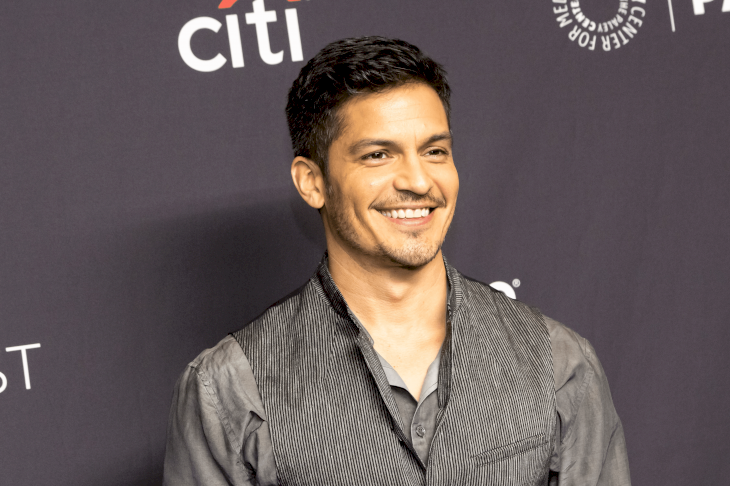 ---
And so, after a couple of theatrical and TV roles, Nicholas tried on a lab coat as one of the characters in The Good Doctor. By the way, in comparison with other colleagues, it turned out much easier for him to learn the special terminology as his father and brother are both surgeons. Unfortunately, Nicholas is no longer on The Good Doctor so we can bid him farewell.
---
Even though the actor is handsome and stately, his personal life isn't saturated with some love affairs and juicy details that are usually discussed and captured by the mass media. And what is more - the guy is totally off the market. After a five-year relationship, the actor married his girlfriend Kelsey Crane.
---
She is also an actress and you might remember her for her roles in the series Desperate Housewives and How I Met Your Mother. Nicholas seems to be very romantic with his beloved. Just read the story about how he proposed. While they were on a boat on Capri island, the captain sang a little bit of opera, and Nicholas got down on one knee with a wedding ring in hand. 
---
In 2016 the two tied the knot at a luxurious wedding ceremony with more than 200 eminent guests invited! The couple had their wedding in a true Italian style. In an interview with People, Nicholas Gonzalez said that Italy is a significant part of their love. The actor also revealed that they want to have children: "It's all about building a family," he says. "We're ready and excited!"
---
Their dreams quickly became reality, and a year after, they welcomed their daughter, Ever Lee Wilde Gonzalez. On his Facebook page, Nicholas Gonzalez said that it was the best day of his life. And then later in an interview with People, he revealed that he's expecting some sleepless nights. And apparently, the couple aren't scared of the challenges!
---

"We are so in love with our new, little person. She is the best thing — ever!"
Ever Lee Wilde is already 3 years old, and her parents seem to be crazy about her. Just take a look at these cute pictures that Nicholas posts on his Instagram page!
---
WILL YUN LEE AS DR.ALEX PARK
This character had to go through a divorce and then a reunion with his wife. It sounds rather complicated, and fortunately, it's not the same for Will Yun Lee! The actor had been dating his wife, Jennifer Birmingham, for more than 4 years until they got married at a fancy ceremony with 200 guests!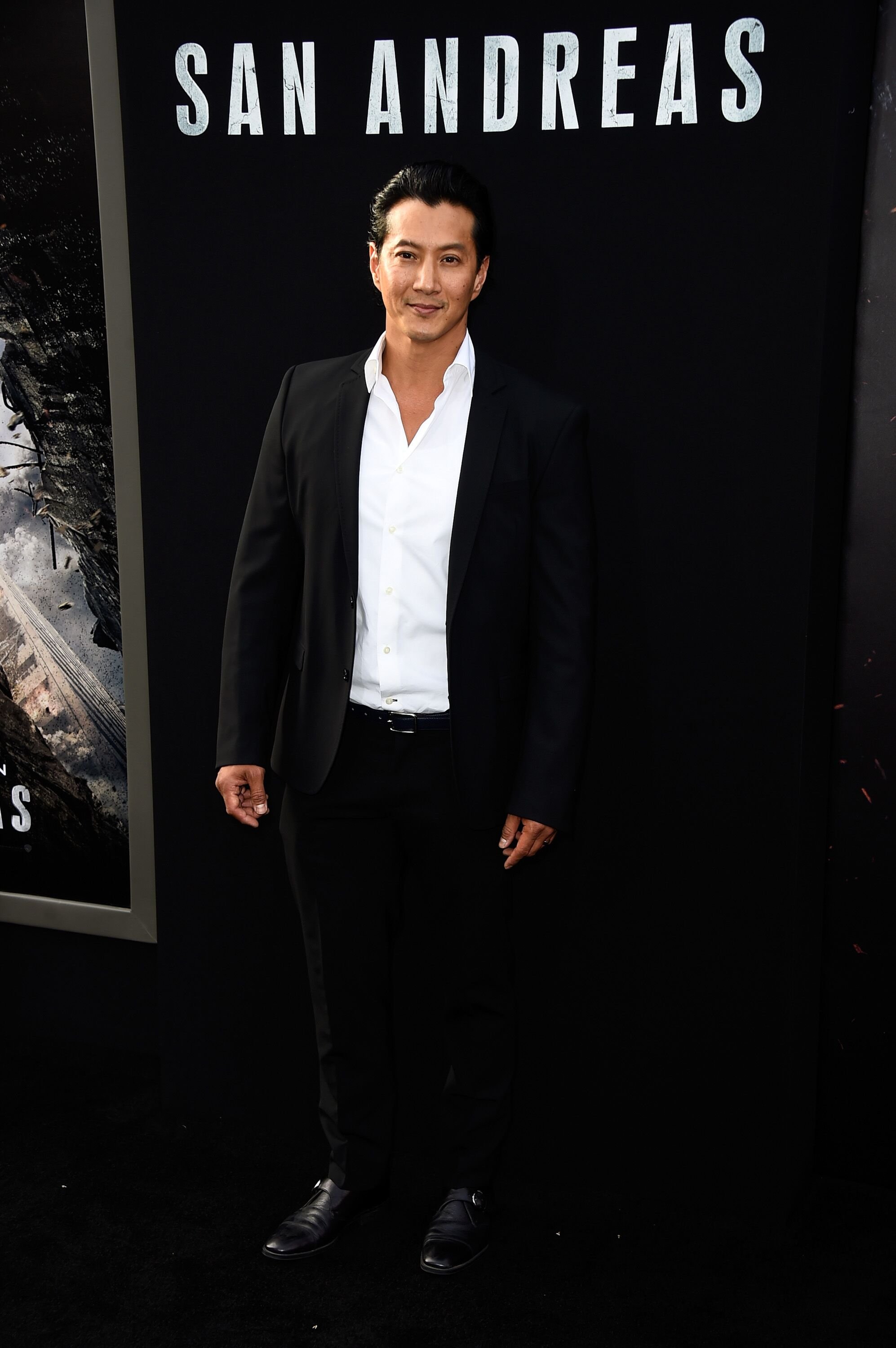 ---

"The best moment of our wedding was having everyone we love in one place at the same time, sharing our day with us," Lee told PEOPLE.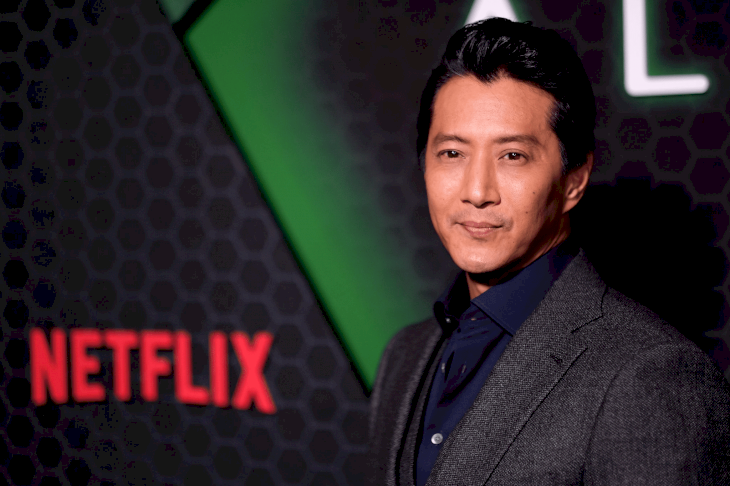 ---
Three years later the couple welcomed their son Cash, and everything seemed perfect until in a few years child was diagnosed with a rare blood disorder. Cash had a few urgent surgeries and is now leading a healthy life.