Marvel and DC Actors' Preparations For the Roles
How do Marvel and DC stars get into shape for their superhero roles? What does it take to become a superhero? Is there any secret that Hollywood actors use to get those perfect bodies for certain roles? No, it's not only fancy special effects. In fact, these guys have to go through quite a lot. One star had to lose 35 pounds in just six weeks for their role… Another was 5 months pregnant during filming… And one actor has refused offers from the MCU more than 3 times just to avoid this insane workload! Want to know who these people are? Here's the list of Marvel and DC stars who gave up A LOT to become iconic characters. 
---
Captain America, Chris Evans
8 years is a long time to be playing a character - any character - but especially one as physically-demanding as Captain America. Chris Evans knew what would come with such responsibility and so… When Marvel made their offer for the role, the actor declined. He did not want to sign away his life for about a decade. Evans was also terrified at the idea of having to do all the press tours and turning himself into a much more public figure. Something about Evans had convinced Marvel he was the guy as they made repeated offers to him, which he turned down over and over! Eventually, Robert Downey Jr. put pressure on Evans' agent to make the star accept the role.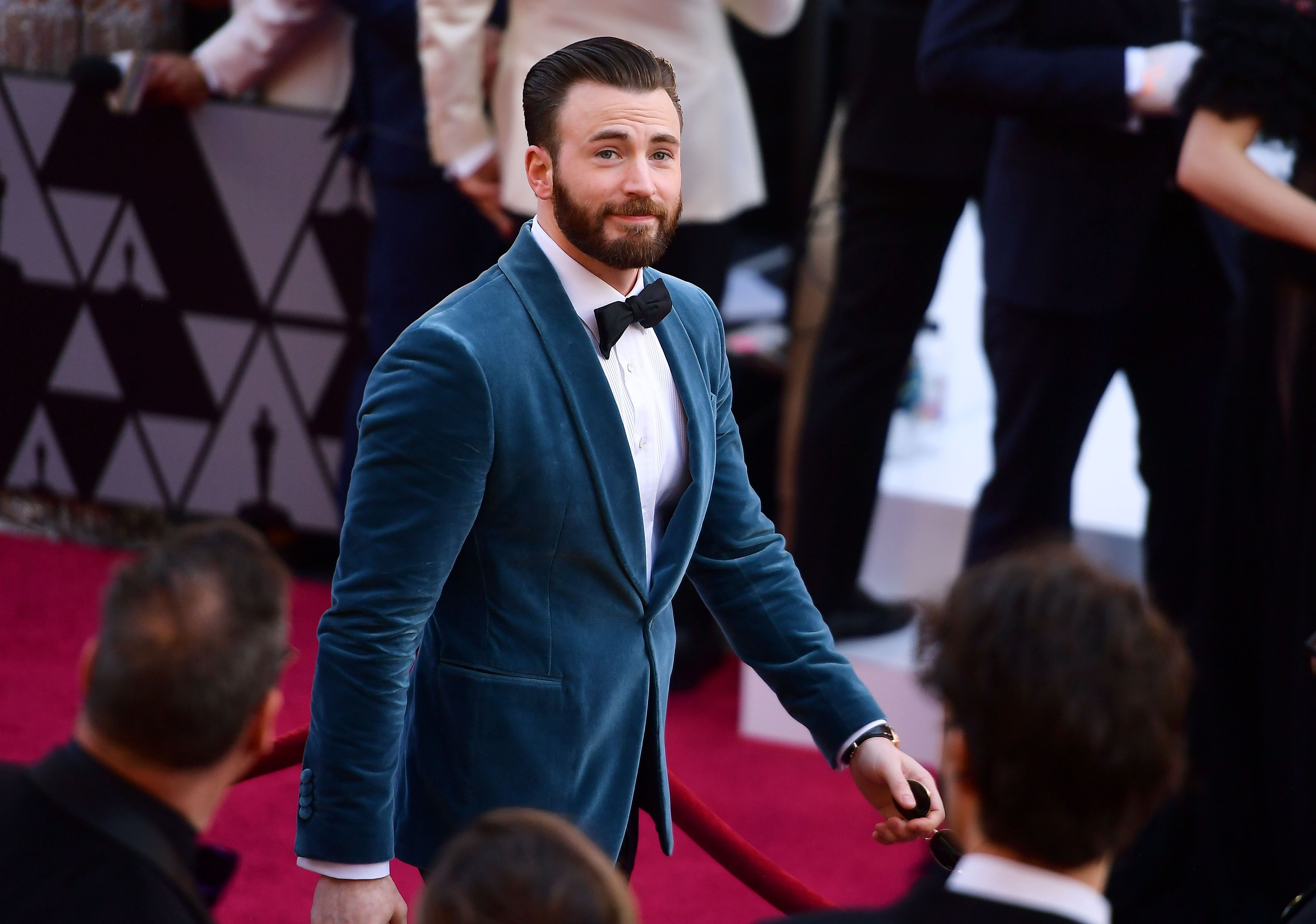 ---
If Downey did not make that happen, Marvel would most probably have selected one of their other candidates for the role - including Ryan Phillippe, Garrett Hedlund, Channing Tatum and... Dane Cook. Yes, there is an alternate universe where DANE COOK was cast as Captain America. Thank the lord that isn't our universe. We all know that you can't make a superhero movie these days without a few fancy special effects, given all the flying and fighting that goes on between good and evil. The first Captain America film proved to be quite unique however, as the standard VFX challenges were not quite what we're used to. They had to make something big, look a lot smaller. Chris Evans packed on so much muscle, producers had to use CGI to slim down his physique for Captain America.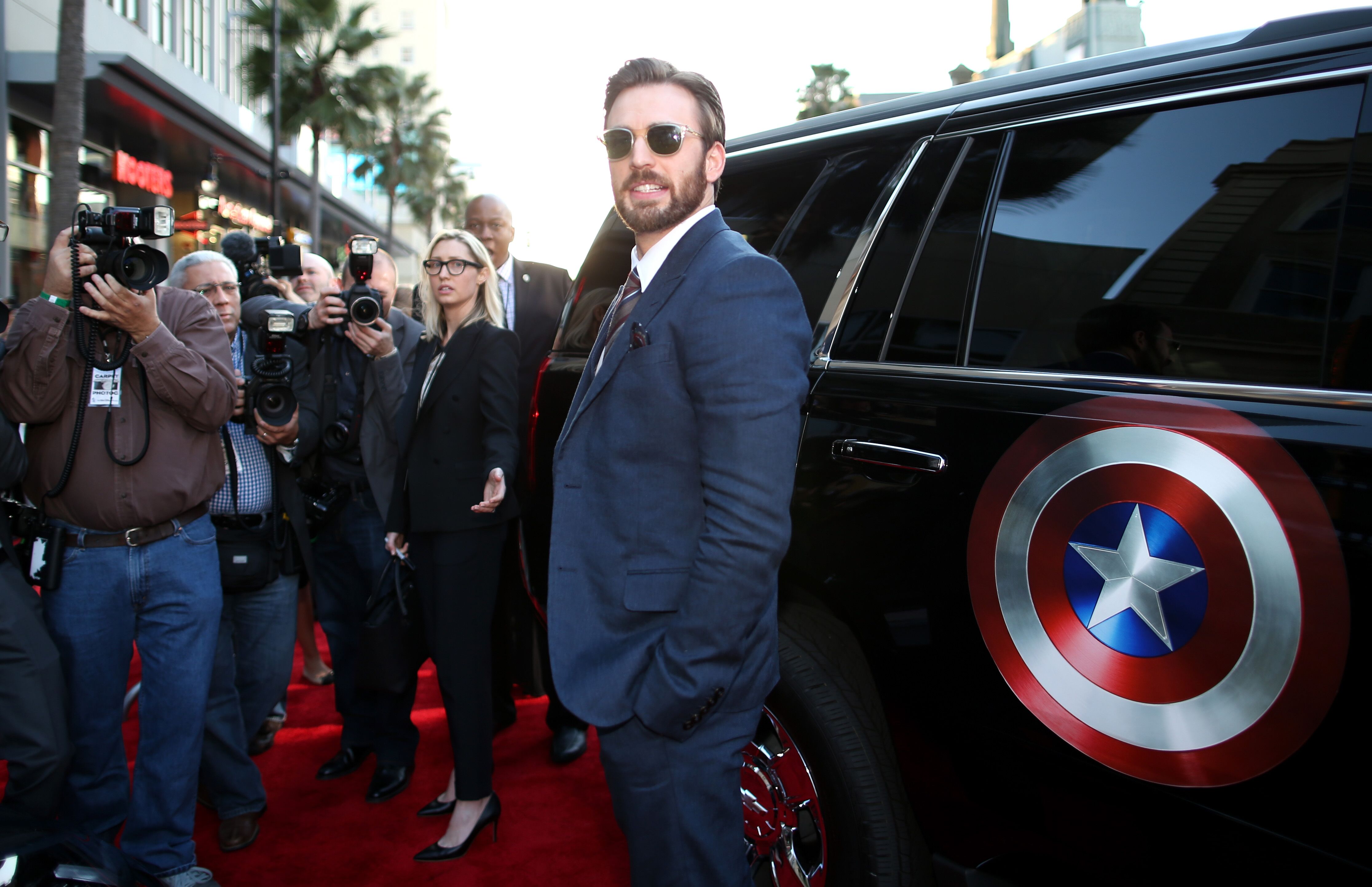 ---
Chris Evans was turned into a well-meaning nerd but once Steve Rogers was fully transformed into the Star-Spangled Sentinel, it was all Evans on screen. His training called for weightlifting in order to bulk up, but also plyometrics, gymnastics, and bodyweight exercises to maintain agility. Evans recounts that he normally enjoys the gym, but those training sessions were unusual. "It was brutal, absolutely brutal" the actor confessed. That is why after the filming of the last Avengers movie, Evans wants to relax and simply spend his time with his dog. 
Captain Marvel, Brie Larson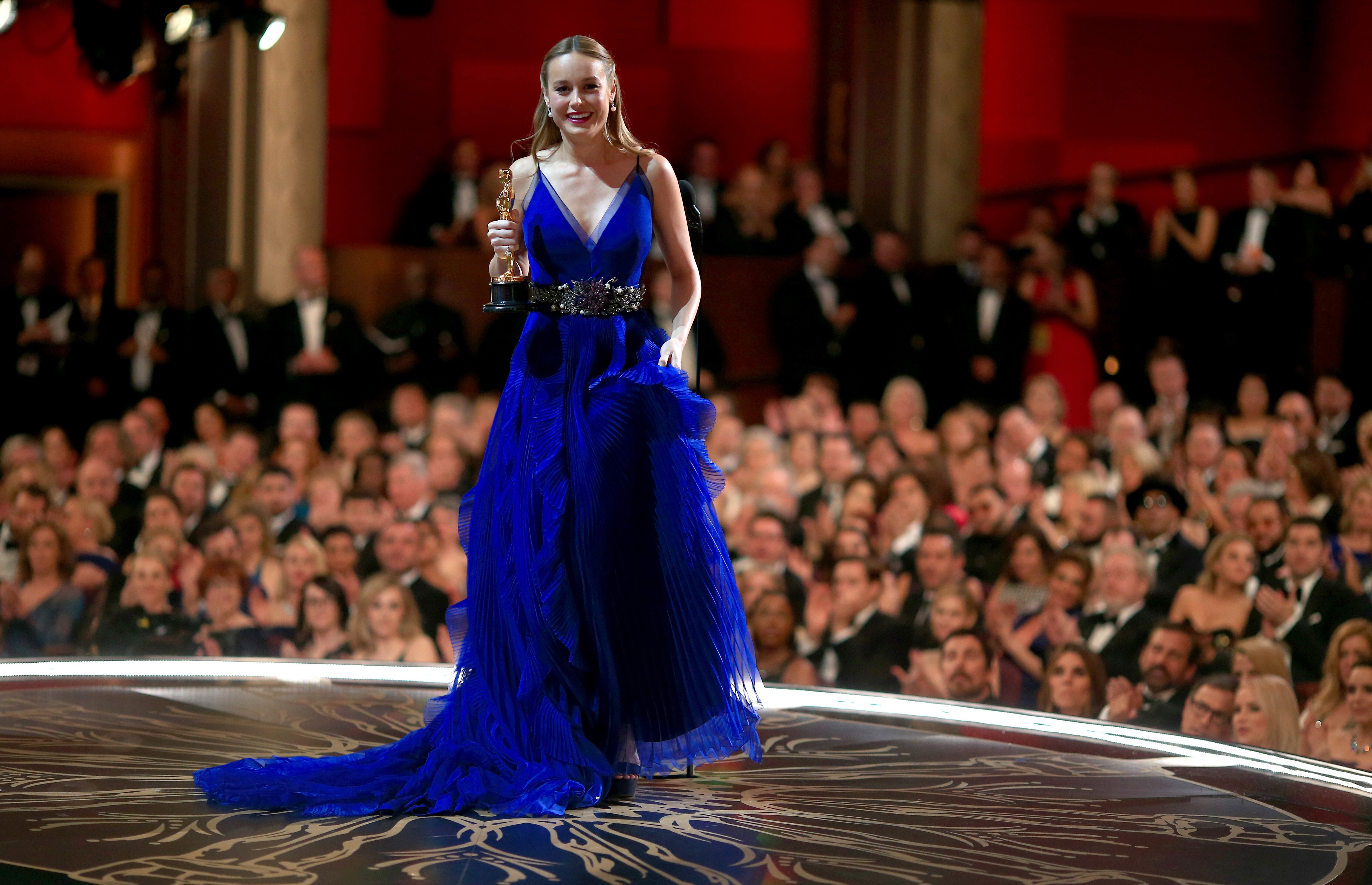 ---
Not only had Larson been doing her homework on the US Air Force in preparation for the role, but she had also spent serious time in the gym. In an Instagram video, she is doing pushups with heavy chains draped across her lower back. 
Larson comments that "Getting stronger is a process she's committed to showing up for every day." Another video shows her easily completing hip thrusts with over 300 pounds of weight, while a third shows her doing pull-ups with ease. Over and above that, to prep for her upcoming role, Larson took a flight in an F-16 and got a quick informal tutorial in an F-15 that flew in the Gulf War. That. IS. Impressive.
Wonder Woman, Gal Gadot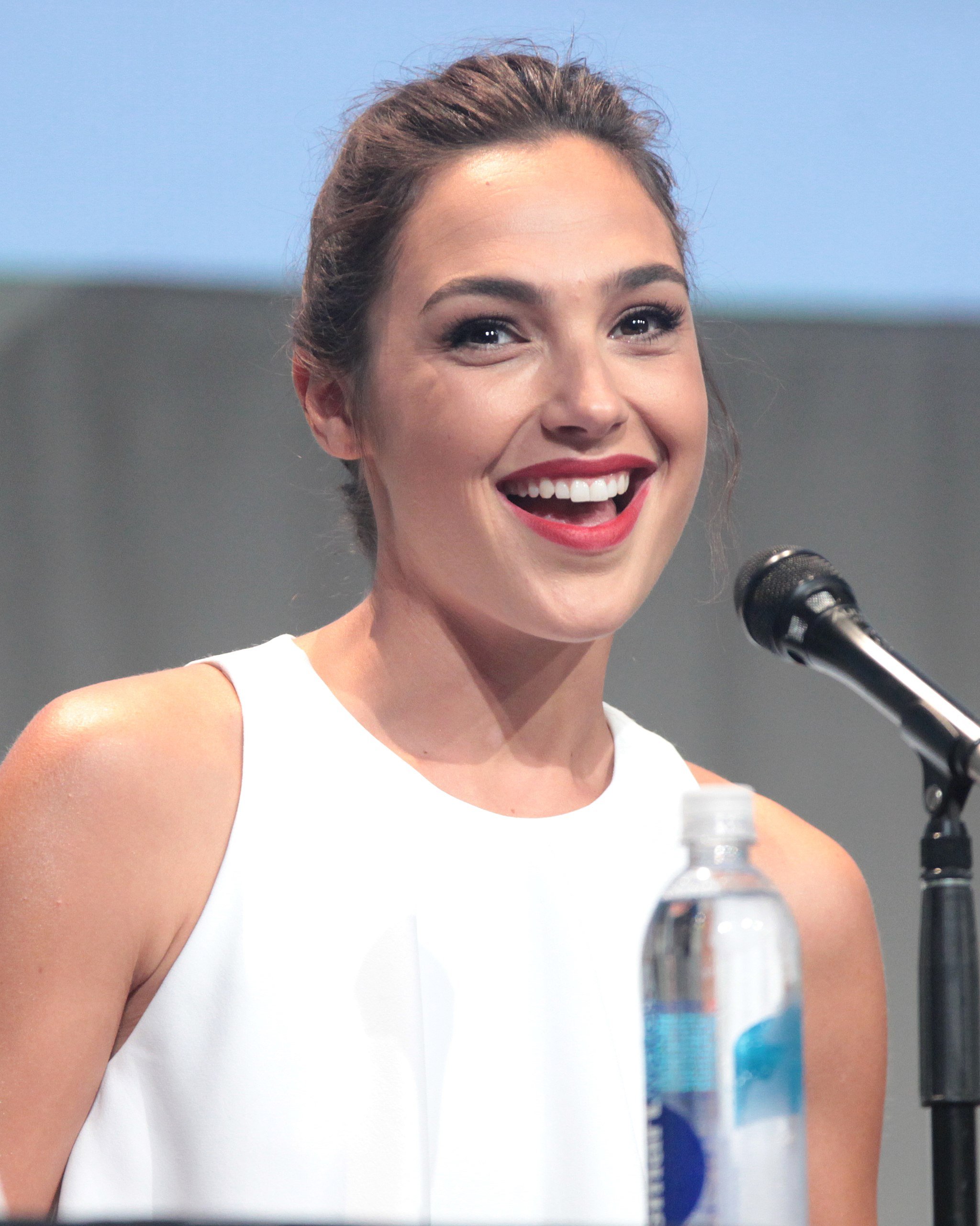 ---
To play an Amazon warrior, miss Israel had to gain some muscle. Gadot underwent a lot of physical training and watched her nutrition closely. But that was not the hardest thing...The main issue was that during reshoots, Gadot was five months pregnant! Gal Gadot may not actually be Wonder Woman, but there were days on the set when she certainly came close. Her baby bump was no longer inconspicuous, so costume designers cut out a big triangle from the front of her suit, replacing it with a bright green cloth that would allow the special effects department to alter her figure in post-production. She had to work hard, running and performing some fight choreography. 
---
Gadot says that because of those reshoots, her wide shots look like Wonder Woman was pregnant with Kermit the Frog. Producers expressed lots of gratitude for Gadot`s efforts, adding, cheerfully, that now, at least, they will be able to tell her daughter Maya that she's in her mom's stomach right then, in the middle of that battle scene. 
Starlord, Chris Pratt
Chris Pratt went from Zero to Hero. It's amazing that right before his big break, he was a college dropout living out of a van and waiting tables in Hawaii. The acting world has changed him a lot, but sometimes not in a good way. For instance, after his role on the sitcom Parks and Recreation, Pratt, in his own words: "pigged out until he approached 300 pounds."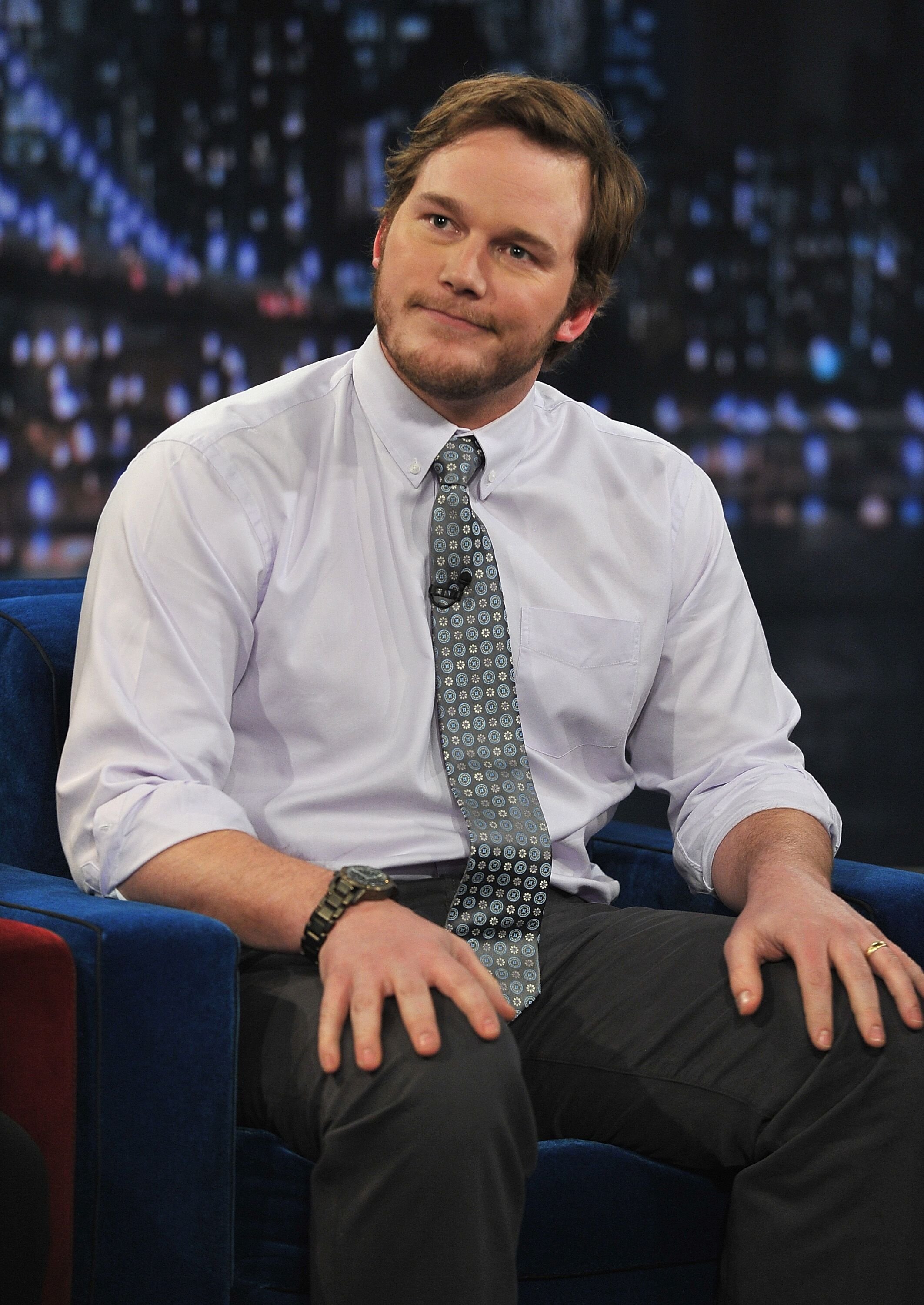 ---
So it was a hell of a challenge to convince the Guardians of the Galaxy producers that he could get into shape to play an intergalactic superhero. He worked with a nutritionist, drank lots of water, and went for varied workouts, which totally paid off, as eventually, he lost 60 pounds in six months. To celebrate his new shape the man posted a selfie with an ironic caption "Six months no beer."
Thor, Chris Hemsworth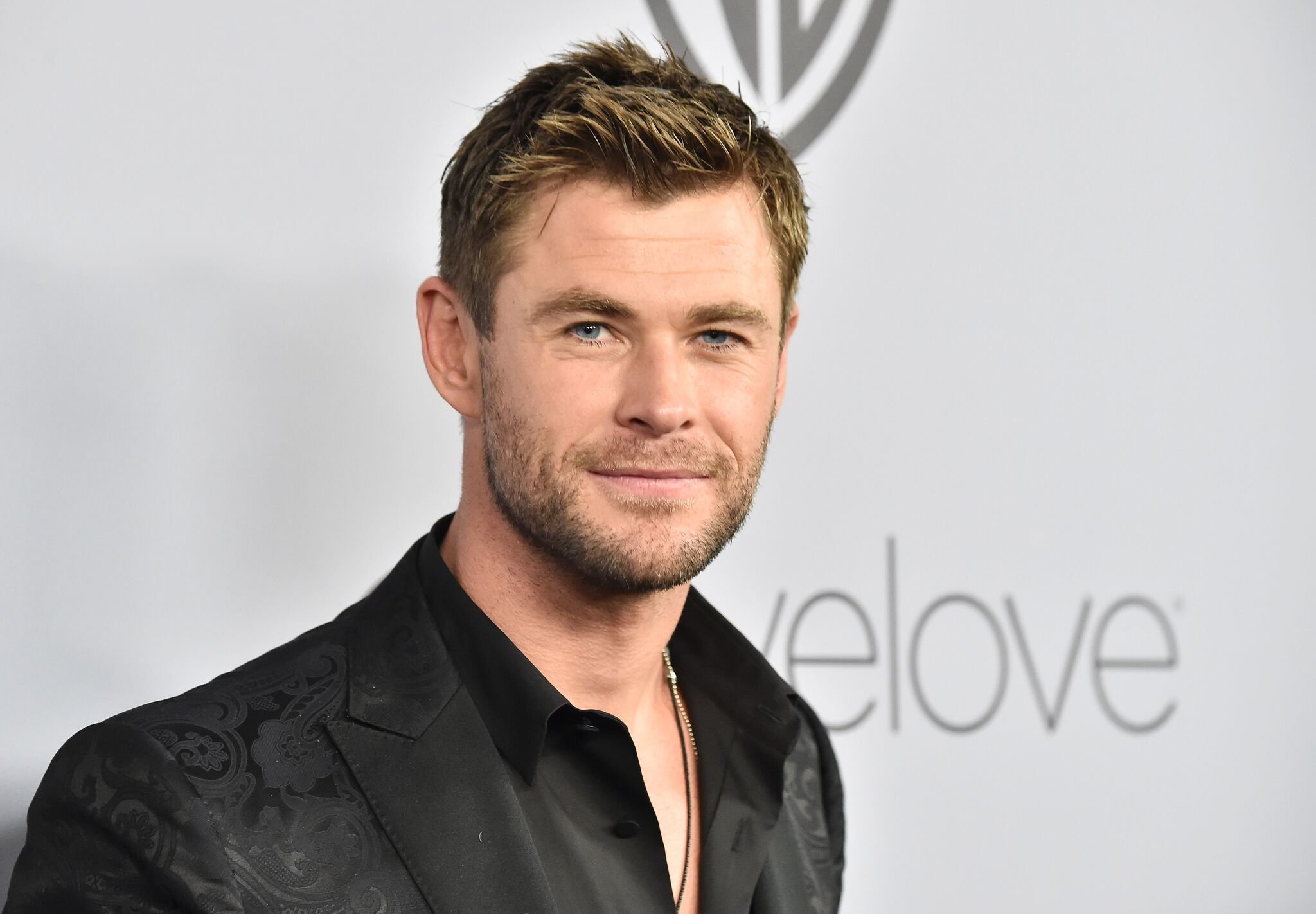 Before being picked up by Marvel, Chris Hemsworth was a stranger to weightlifting. But to fill the Norse god Thor's vast frame he had to pack on 9 kg of muscle using an ever-changing regime designed to challenge his physique in unpredictable ways. Thanks to workouts with a former Navy SEAL and popular trainer Duffy Gaver, Hemsworth managed to go beyond the call of duty, and come filming time, he couldn't even fit into his costume! You might think they used some secret special techniques for that, but nope! They just went with "old-school training" -- pull-ups, rows, squats, presses and the like -- which bulked up Hemsworth by 20 pounds for 2011's Thor. 
---
But Hemsworth learned that weightlifting alone wasn't suitable enough. The actor recalls that he felt too big and felt very stiff and uncomfortable during his debut Marvel movie. So Chris varied his approach, adding yoga and other flexibility training. And now he feels much more functional and comfortable with himself. 
Shazam, Zachary Levi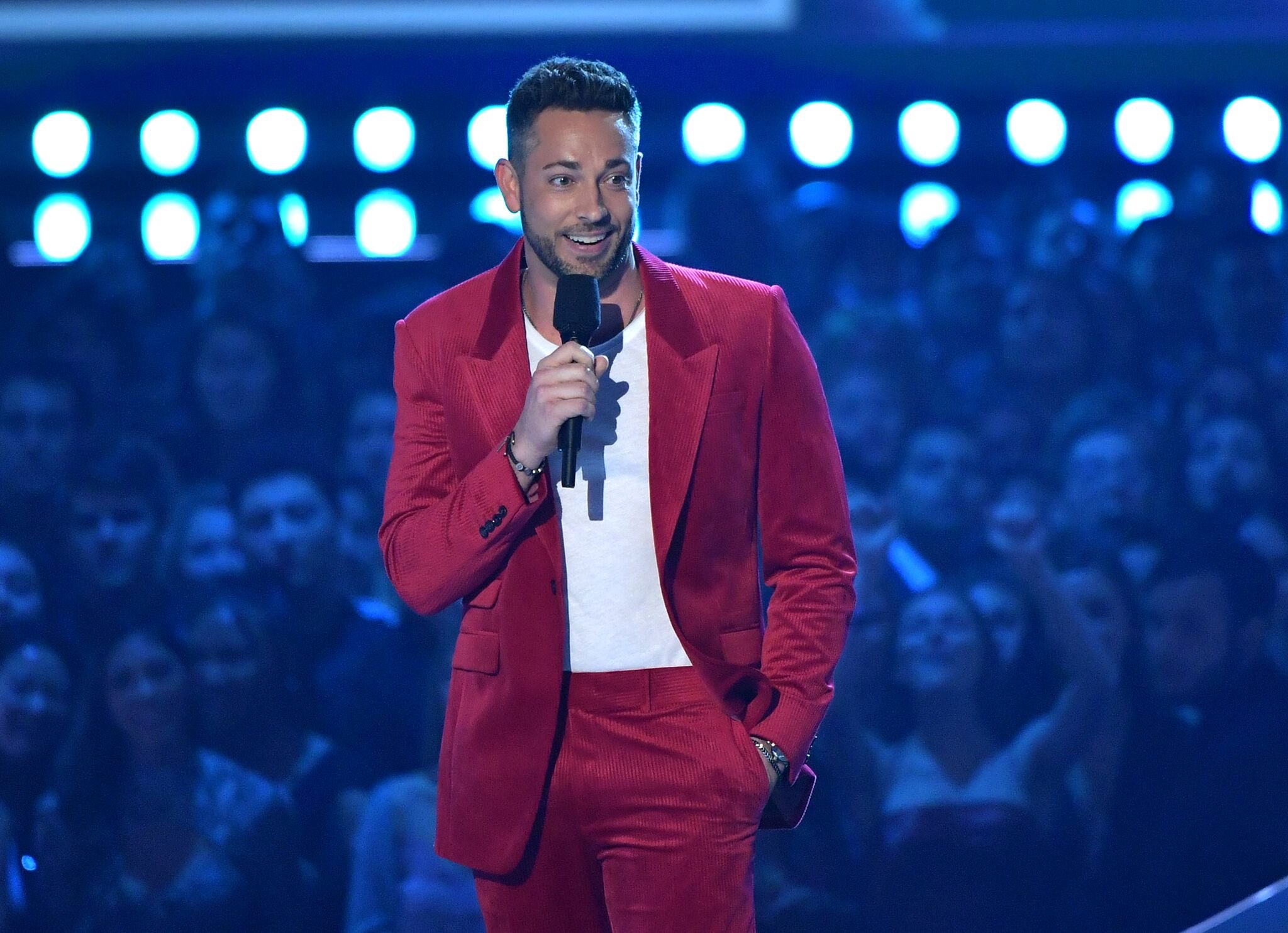 When the world found out that Shazam! would be brought to life in the DC movie universe by Zachary Levi, plenty of his fans lined up to call it the perfect choice. But in fact, Levi passed on the role of Shazam because he believed he never stood a chance. He later auditioned for a much smaller part but instead received an offer for the main role. Photos from the set of DC's Shazam! showing star Zachary Levi in full super-suit have raised a number of questions among fans. Questions like: Is that Zachary Levi's real arm, or what? Frankly speaking, we had the same concern. And we also dislike this cartoonish costume but anyhow, this is not a DC hit piece, right? 
---
Uhm...no, Marvel did not pay us to say this. The only thing Marvel has ever asked us to do, in their words, is "please stop sending us your weird screenplays..." Well, anyway, taking the internet rumors in stride, Levi revealed the training plan he used to get into superhero shape for "Shazam," explaining that ever since he was cast in the DC Comics film, he's been in the gym five to six times per week and has been eating between 3,000 and 4,000 calories per day. Overall, the actor has been hovering around 215 pounds, and in his words, he is in the best shape of his life and stronger and happier and healthier than he has ever been. Whether that was real muscle or not, it's quite awesome that Levi is in great shape both mentally and physically.
Hulk, Mark Ruffalo
The Incredible Hulk is 1,000 pounds of muscle and anger, concocted for the screen by the tech wizards at Industrial Light and Magic. But his portrayer, Mark Ruffalo, was diligent at getting alter ego Bruce Banner into shape, too. As with any superhero casting, the announcement that Ruffalo would be joining the MCU was met with millions of unnecessarily angry responses from comic book fans across the world. Boy, has he proven those people wrong over the years.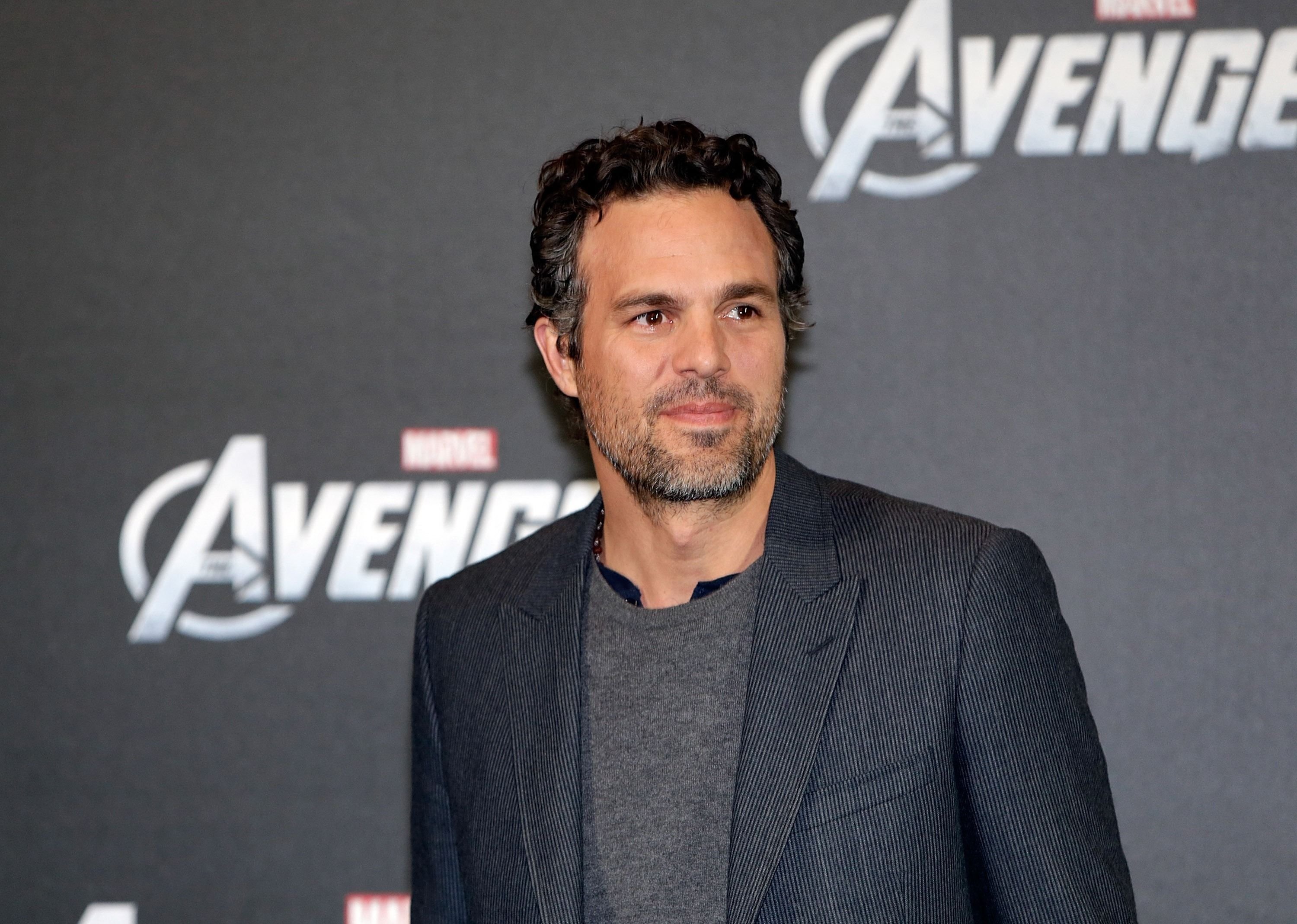 ---
In an interview with Paste magazine, Ruffalo says Banner would live "this really clean life in order to stay on top of his rage." Accordingly, the actor adopted a 21-day lifestyle of eating one meal a day, two shakes, no dairy, no meat, no caffeine, no sugar, no love no fun no wine no women...
Ruffalo confessed that it was so intense for him that during the first week he had to lock himself away from his family so that he didn't hurt somebody, but then after that Mark started to feel really good. Crazy, right? The way Mark Ruffalo sees it, Bruce Banner is sort of like an alternate universe version of Tony Stark whose life went down a different route: Banner was the renegade professor who was kind of a rebel, arrogant, kind of doing things that were unorthodox. No wonder fans have made all those Science Bros. jokes about Tony and Bruce's relationship. 
Iron Man, Robert Downey Jr.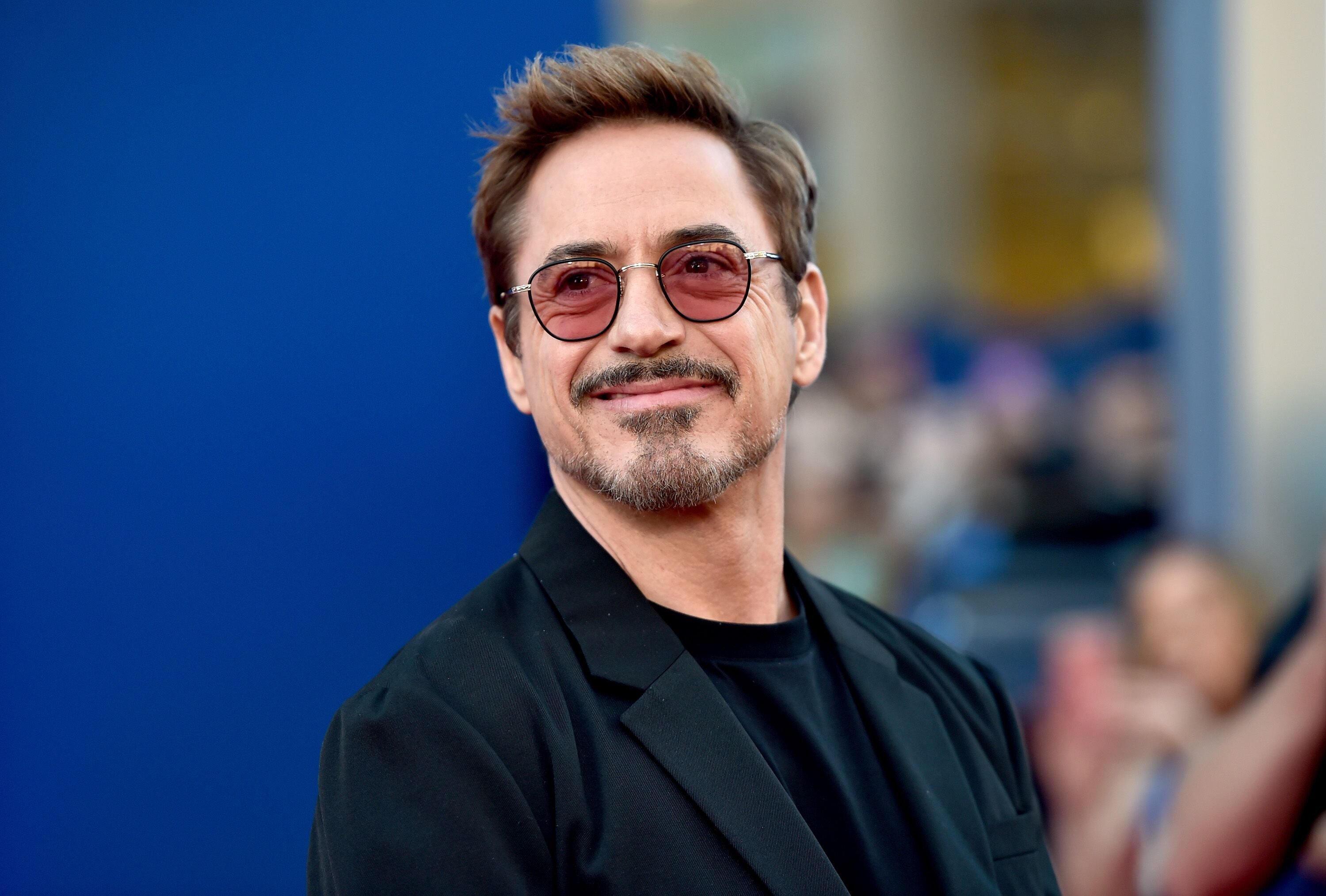 ---
Over 10 years ago Robert Downey Jr.'s charm helped turn a B-list Marvel character into the most bankable superhero in Hollywood. Though Marvel did not want to cast Robert Downey Jr in the role of Tony Stark in the first Iron Man. They thought of Nicolas Cage and Tom Cruise as better alternatives than Downey. Downey Jr was a star well past his prime but he had developed a reputation as an unreliable actor. It took director Jon Favreau's great belief in the actor to convince producers that Downey was the only man for the job. And that totally paid off even to this day. Downey has maintained his status as one of the favorite heroes in the MCU.
Well, these stars definitely had to go through a lot to become world-wide famous icons! Great job! If you'd like to find out more about your favorite superheroes and their real life-partners, check out this article!