'Big Bang Theory' Star Jim Parsons Waited 14 Years to Get Married — a Look at His Marriage
They say it's worth waiting for love, and actor Jim Parsons and producer Todd Spiewak's relationship is certainly living proof of it. After 15 years of dating, plenty of rumors and pressure from everyone around, the long-term couple finally got married. Here's a look at their inspiring relationship.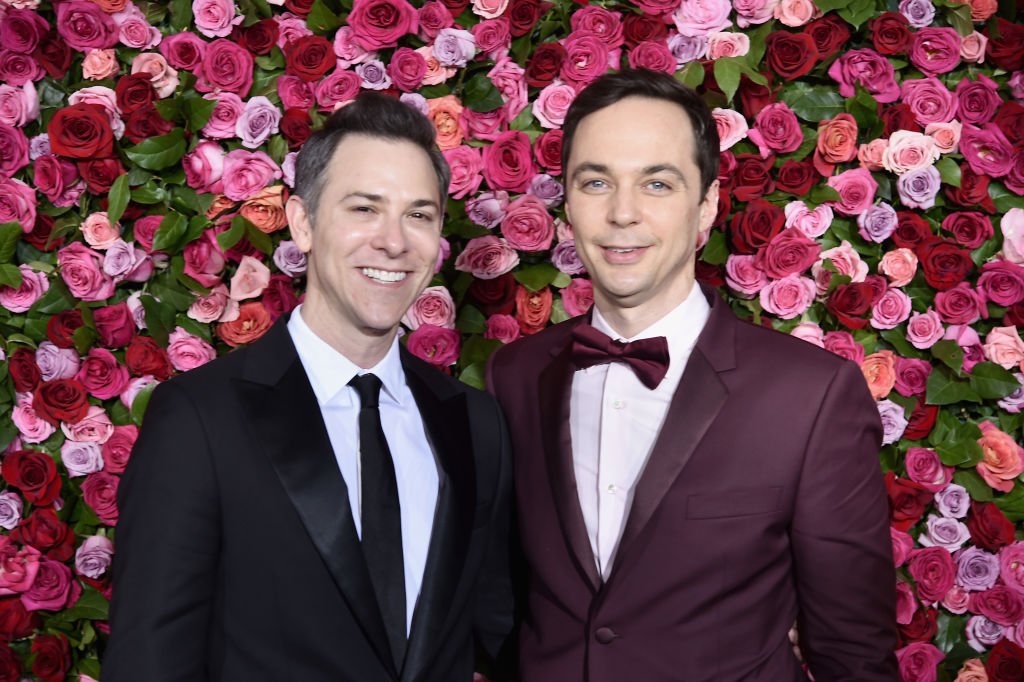 ---
NOVEMBER 2002: TALK ABOUT BLIND LOVE
Parsons met Spiewak on a blind date at a karaoke bar organized by Spiewak's boss and Parsons' best friend from grad school. According to Spiewak, the two felt an instant connection, so strong that actually his song choice for that karaoke night was "I Found Someone" from Cher.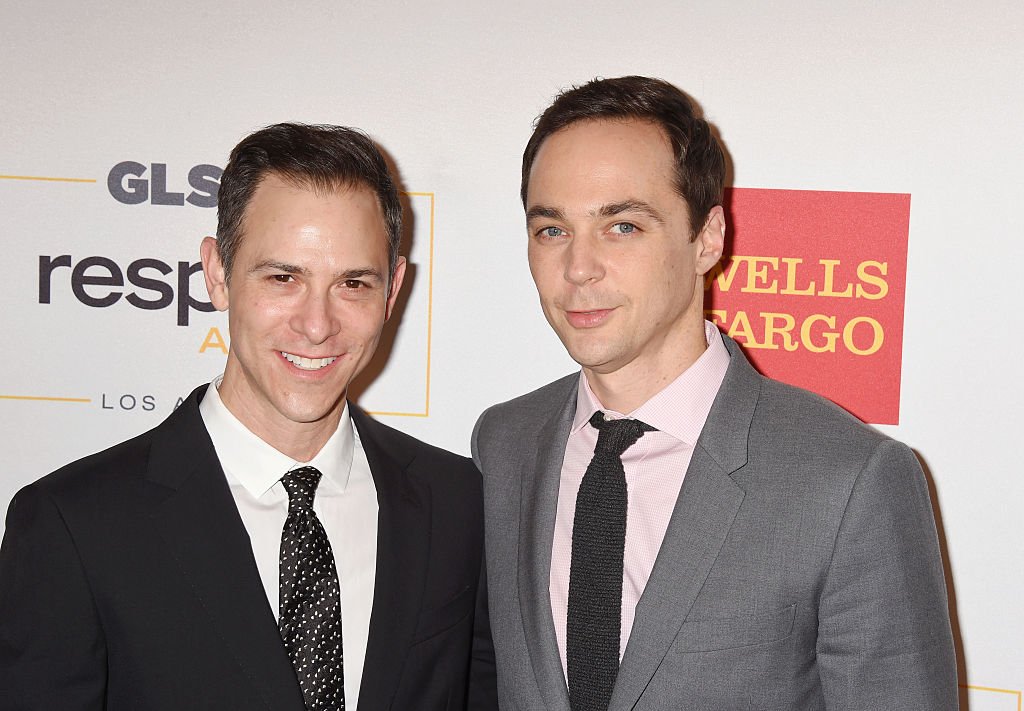 ---
14 years later, in 2016, when the couple was celebrating their 14th anniversary, Parsons shared a photo on Instagram of the two on the night they met, with the caption:
"I met this guy (the one with the mic) 14 years ago today and it was the best thing that ever happened to me, no contest. One of his greatest gifts to me is that he no longer takes me to sing karaoke. Also, I believe this was a selfie with an actual camera, as our phones couldn't do that back then hahaha! #todd #anniversary."
---
AUGUST 2010: A TIMID INTRODUCTION
In 2009 Parsons was nominated for Best Leading Actor for his role as Sheldon in the popular show "Big Bang Theory", which he ended up winning. During the ceremony in 2010, he proceeded to thank a long list of names which included Tom Spiewak. It went unnoticed by most people. At the time, Parsons hadn't talked about his relationship publicly.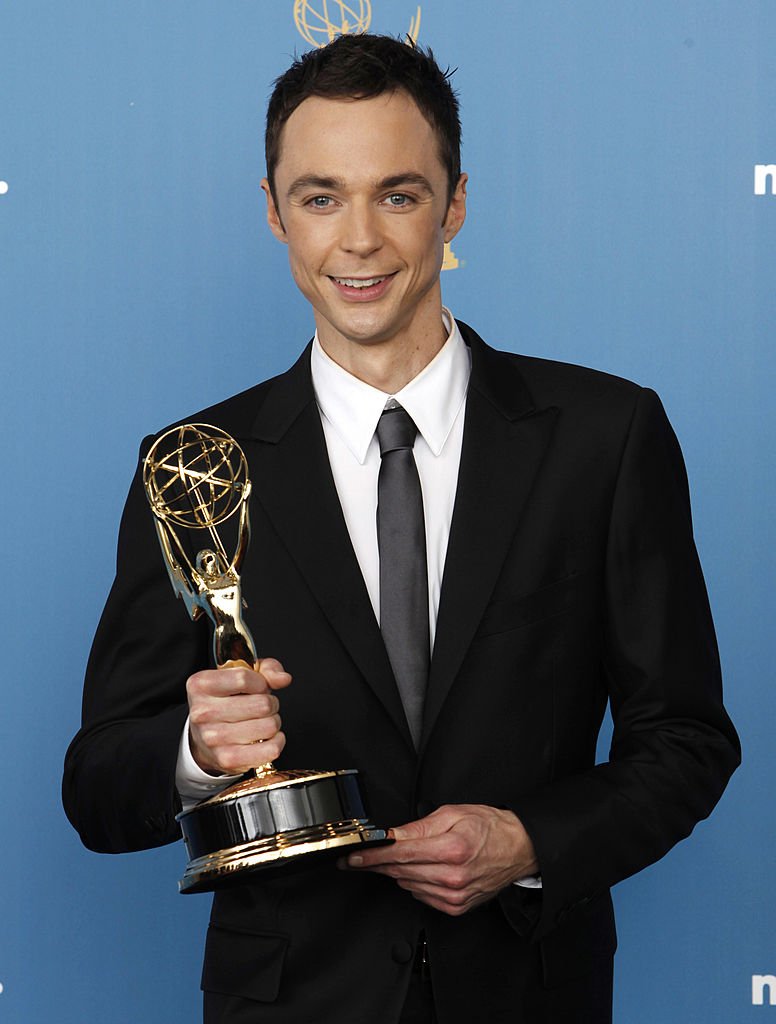 ---
MAY 2012: OUT IN THE OPEN
Although he never confirmed that he was gay he also never made any efforts to hide his relationship with Spiewak. But it wasn't until May 2012 that he openly talked about it in an interview with The New York Times, when answering one of the questions he was asked.
"I did a piece with Patrick Healy for The New York Times and he just point-blank asked, 'Was working on The Normal Heart meaningful to you as a gay man?' And I was like, 'Well, yeah. Yeah.' And what a wonderful… I can't tell you what a wonderful thing that was, what a gift he gave me with one question. It was suddenly out there and official," Parsons recalled.
---
OCTOBER 2013: THE FIRST PUBLIC APPEARANCE AS A COUPLE
It wasn't the first time they appeared together, but it was the first time they did it after Parsons' public announcement of their relationship. The couple attended the Respect Awards where they were presented with the Inspiration Award by the LGBT youth advocacy organization GLSEN.
"If we are indeed an inspiration to others by simply being who we are and living our lives in the way that feels right to us, then we have to thank the same people who help any other couple who continue a successful relationship: our friends and family," Parsons said after receiving the award.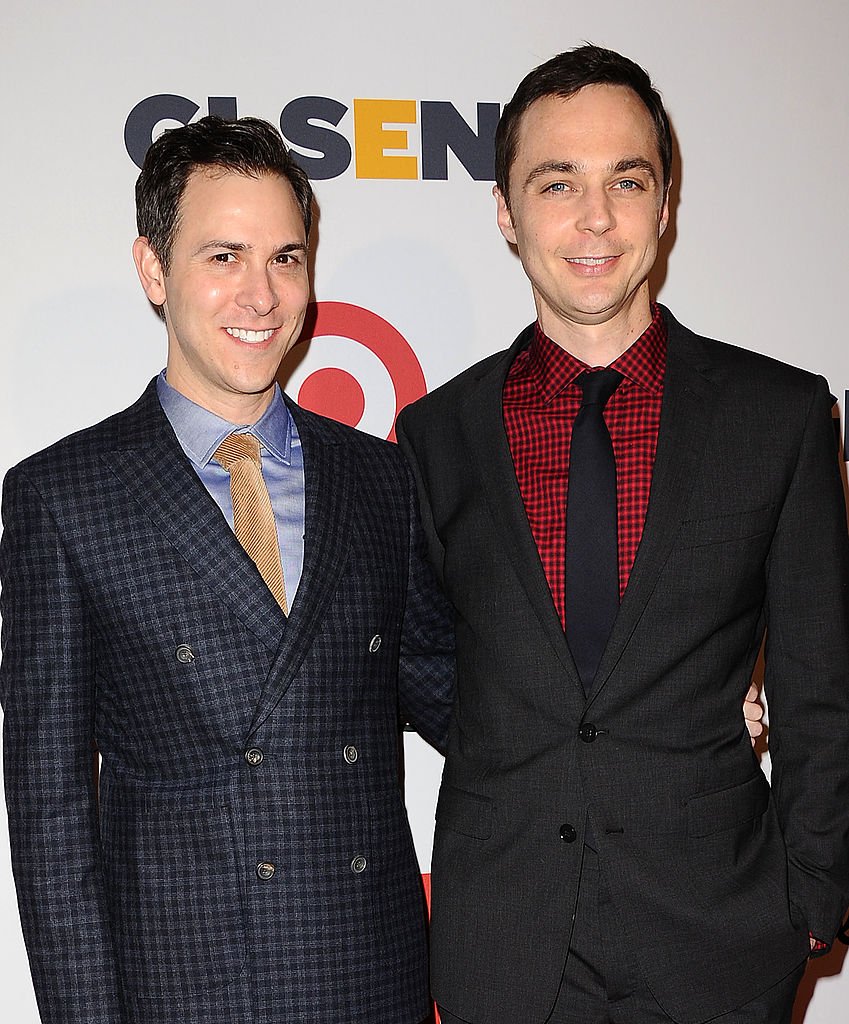 ---
MAY 2014: UNDER PRESSURE
Two years after going public about his relationship with Spiewak, the question in everybody's mind was: "When will they get married? In May 2014 Parsons was asked that precise question on the Ellen DeGeneres show to which he replied:
"I don't know!" and added "I'm not saying he's been discouraging it, I'm not! I feel like I haven't been enthusiastic enough about it, and now I feel like I'm a loser for the cause."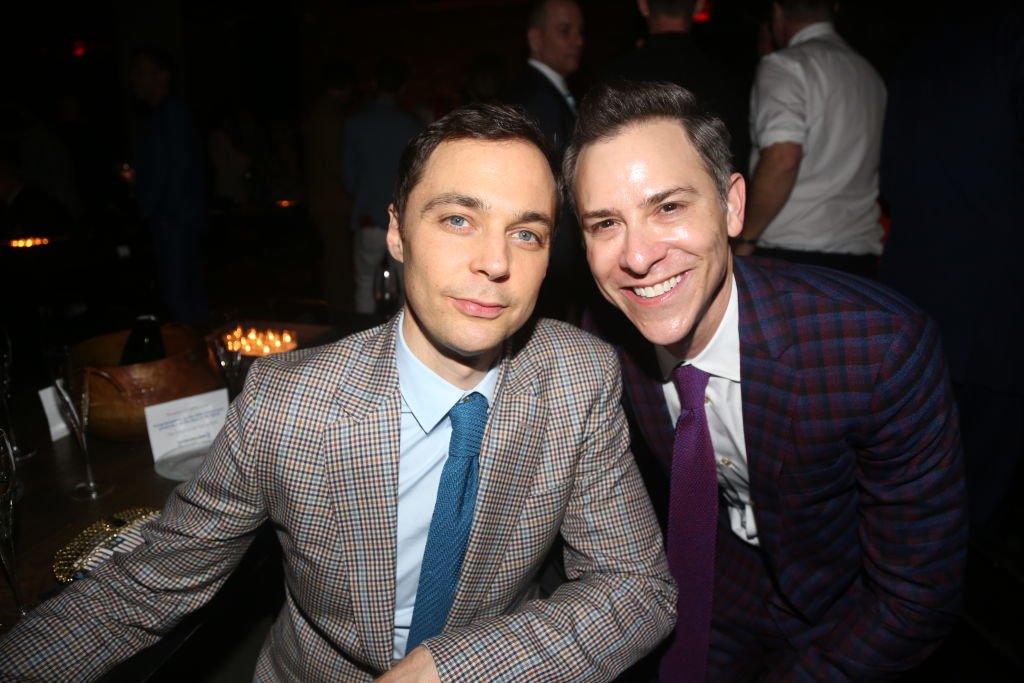 ---
AUGUST 2014: RUMORS OF AN ENGAGEMENT
It was unavoidable that rumors of a possible engagement would eventually appear. And that's exactly what happened when the National Enquirer reported that Parsons had proposed to Spiewak. According to the tabloid, Spiewak had wanted to get married for a long time and it was Parsons that kept on pushing the idea away due to a fear of change.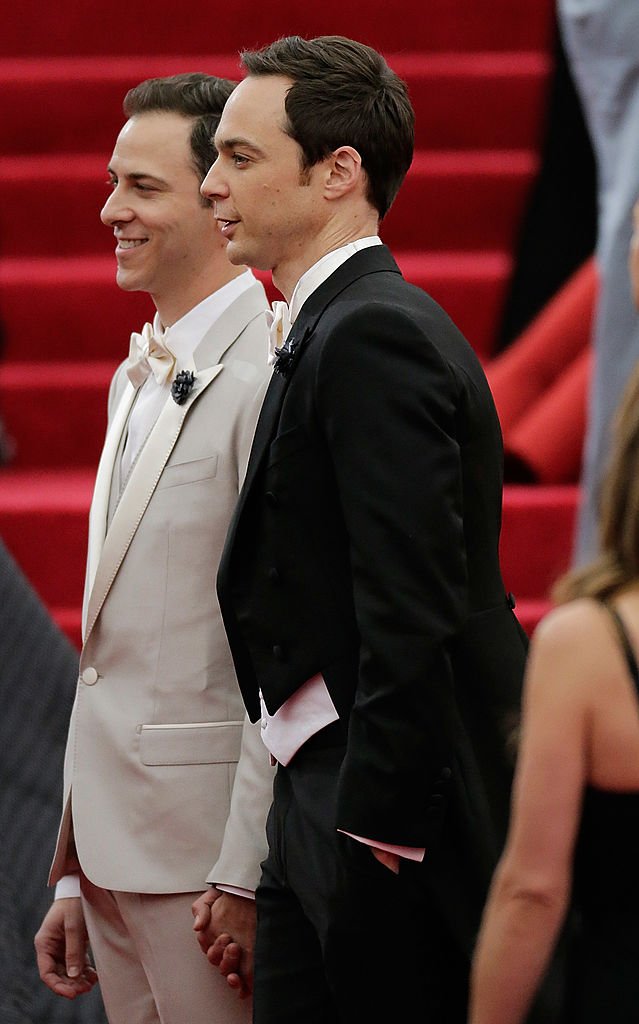 ---
The National Enquirer claims that a source told them that Parsons had eventually changed his mind because he was scared of losing Spiewak. Nothing about this rumor was true, the proposal never took place, and Parsons made it clear to his fans, through an Instagram post, that they were very happy but still not engaged.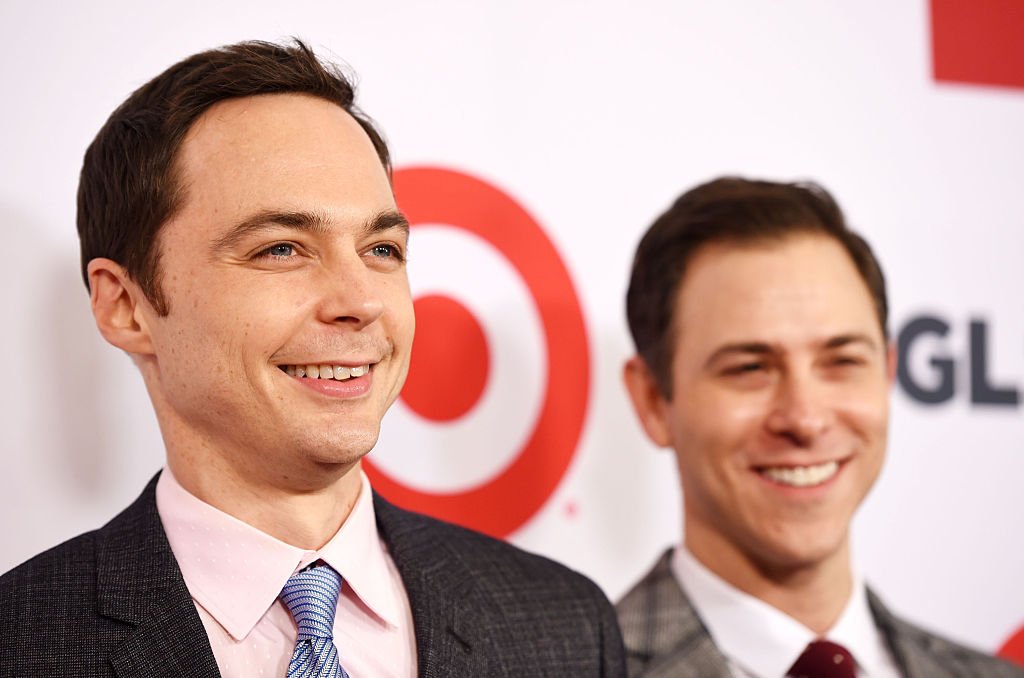 ---
MAY 2017: HERE COMES THE GROOM
After years of escaping questions about them getting married and a possible engagement, the couple finally fulfilled everyone's dreams and got married on May 13, 2017, in New York City, while wearing matching black tuxedos with pink boutonnieres. Their friend Melissa McNeeley was responsible for planning and officializing the wedding.
"She's our best friend, she was our wedding planner, she was our officiant and she played all three parts brilliantly this past Saturday: thank you and love you, @melissamcneeley," Parsons said on the caption of a picture from the wedding day, on Instagram.
---
Fans were delighted to hear the news about the long-term partners getting married, especially because of the timing. The wedding took place only days after Sheldon, Parson's character on "The Big Bang Theory", proposed to his girlfriend Amy on the show, at the end of season 10, something that was also highly expected by the fans. So, double happiness!
---
WHO IS TODD SPIEWAK?
Parsons and Spiewak both work in showbiz: Spiewak is a TV producer and Parsons is an actor and also a producer in their joint production company That's Wonderful Production. "A Kid Like Jake," "The Big Bang Theory", "First In Human" and the Big Bang Theory spinoff "Young Sheldon" are some of the shows produced by Spiewak.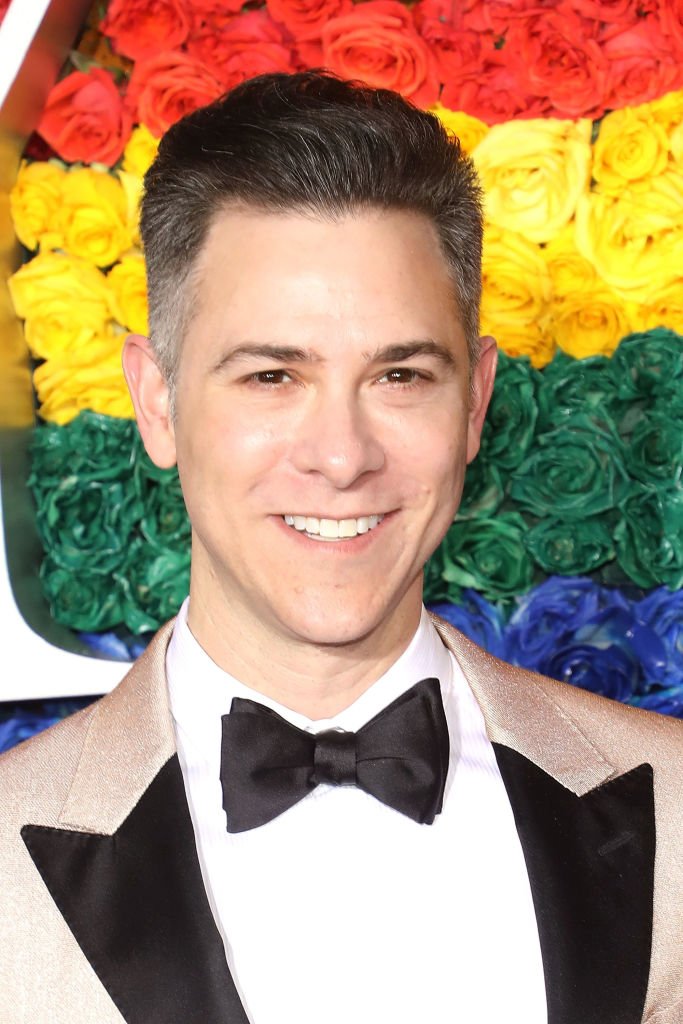 ---
After graduating in graphic design from Boston University, Spiewak moved to New York where he began working as a graphic designer in advertising. He was responsible for several high-level campaigns for clients like The New York Times, Barnes & Noble, American Express, HP and KitchenAid. He only turned to showbiz after meeting Parsons.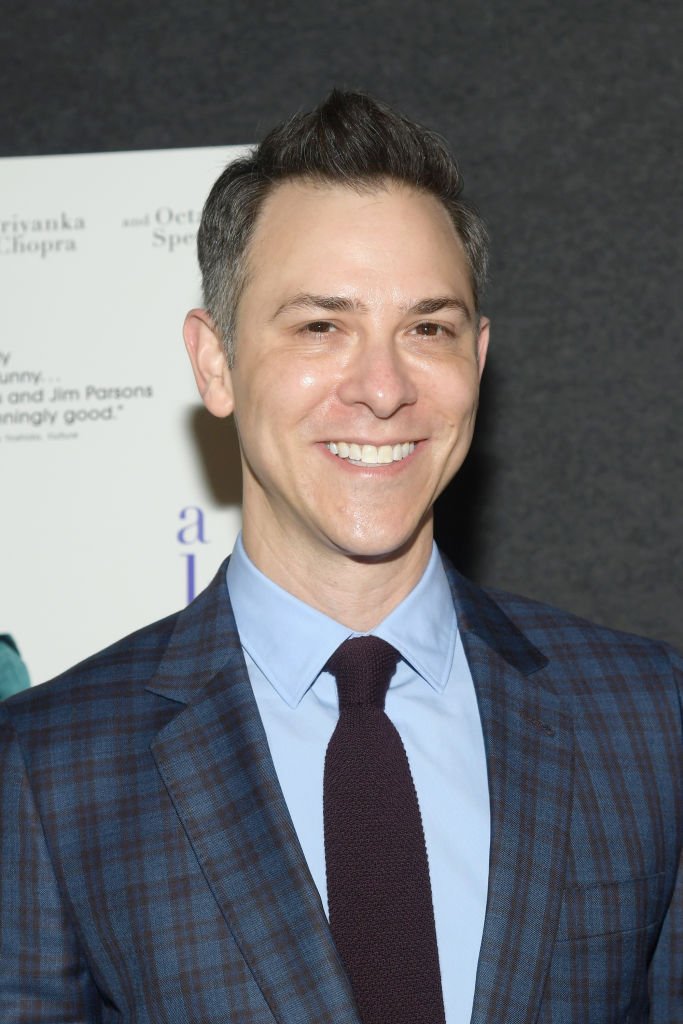 ---
Spiewak was actually the reason why Parsons decided to come out to his family as a gay man. When they met, Parsons was immediately sure that they were meant to be together, so that gave him the push he needed to finally open up.
"No offense to the lovely men I dated before Todd, but somewhere deep inside, I immediately knew that there was no choice left but to deal with this, because to not let them in on this person I had met was to officially start putting up these lifelong barriers," Parsons said to Variety in 2019.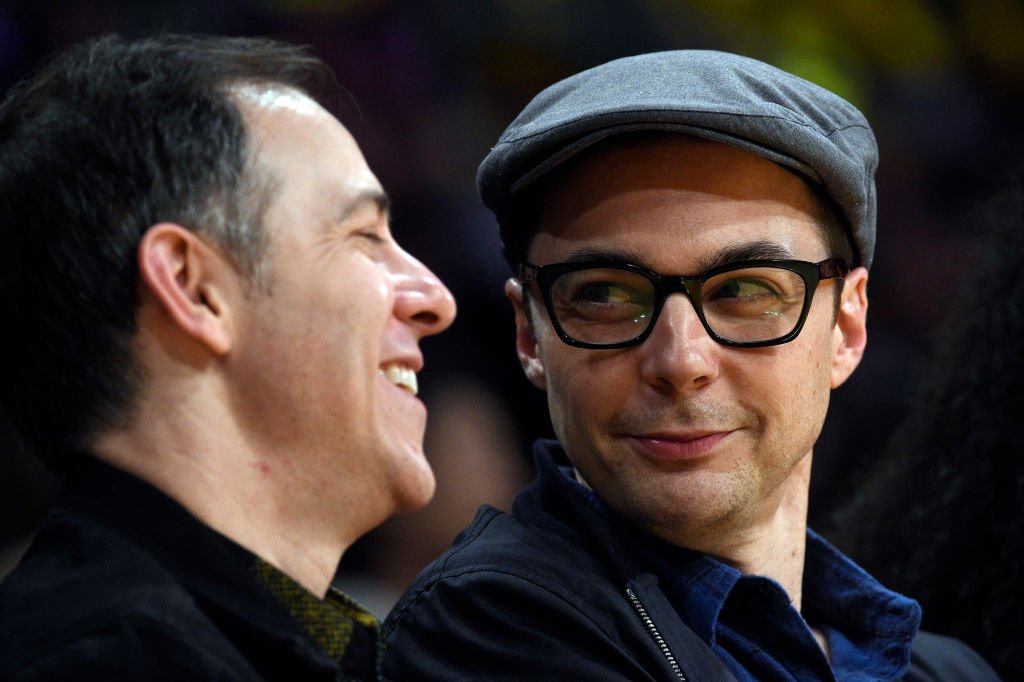 ---
WHY DID THEY WAIT SO LONG TO GET MARRIED?
After years of dating, Parsons and Spiewak finally decided to get married in 2017. Many wondered why it took them 15 years to finally take the big step and were already questioning if it would ever happen. Parsons had a simple explanation for it back in 2017 when he stopped by "The Late Show with Stephen Colbert".
"We just didn't care about the act of it that much, to be honest with you," said Parsons. "That sounds cold in a way but I finally thought: 'Well, let's have a party then for the celebration and we'll go ahead and legalize this thing.' "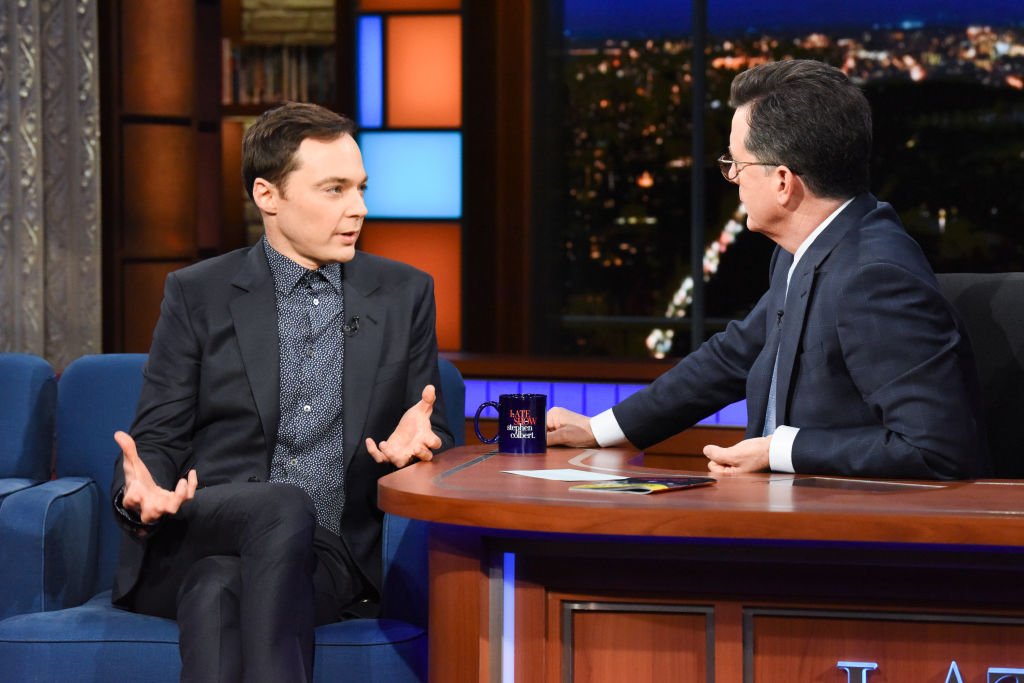 ---
But when they did finally get married, it ended being a much more special moment than he had ever imagined. Having their friends and family with them while they celebrated the love they had been feeling for each other for so long, didn't leave Parsons indifferent at all.
 "It was so much more meaningful in the moment for me than I predicted, and it's been resonantly much more meaningful than for me afterward than I ever saw coming," he said. "You know, I had been an adult gay person for so long at a time where that wasn't possible where life was 'fine' for me."
"It was fantastic … much more fun than I thought it would be," he said a few days later. "I wasn't too nervous, [it was] just a lot to organize and I thought, 'Well, this will be sort of fun … Let's get through this,' then it was all fun."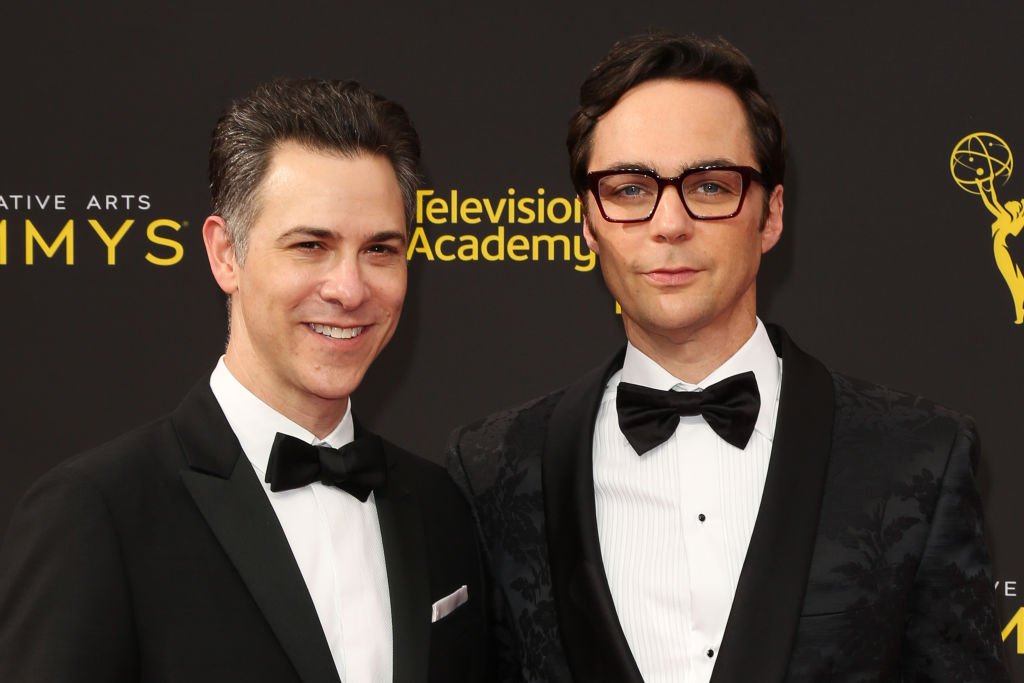 ---
After the wedding took place, the actor was over the moon and couldn't even find the right words to describe what he was feeling. He probably would have done it earlier if he knew how much bliss it would bring him.
"I don't know in a specific day-to-day sense what it is — I don't know that there is anything. There is an underlying buzz of a thing," he said. "And I keep reminding myself of it. Like, I kind of forget and then I'm like, 'We really did it! We're a legal thing, just like Mom and Dad were or whatever.' "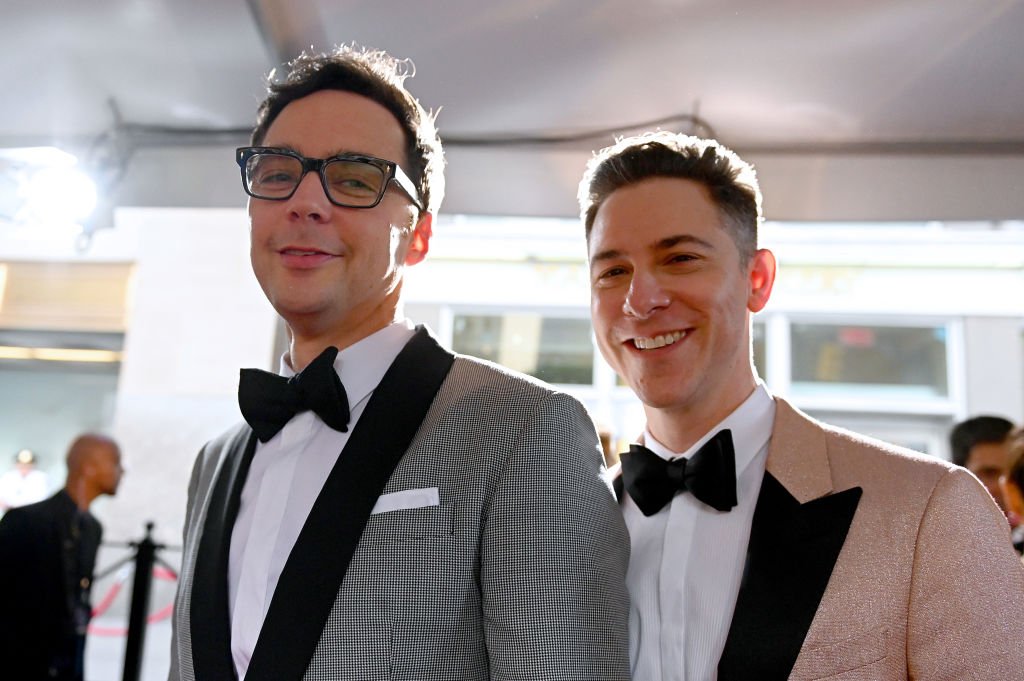 ---
Parsons went on to talk about how he felt like he had the approval of his relationship with Tom from his father, who sadly had passed away 2 years before the couple even met. This made it clear for him that their relationship was meant to be and that it was what he wanted for himself.
"My dad had passed a couple of years before I met Todd. And I remember very early on that sensation I would have when I closed my eyes and I felt that light, it was like, 'Oh that's him.' He's going like, 'Hi, I see. All good. This is a great thing.'"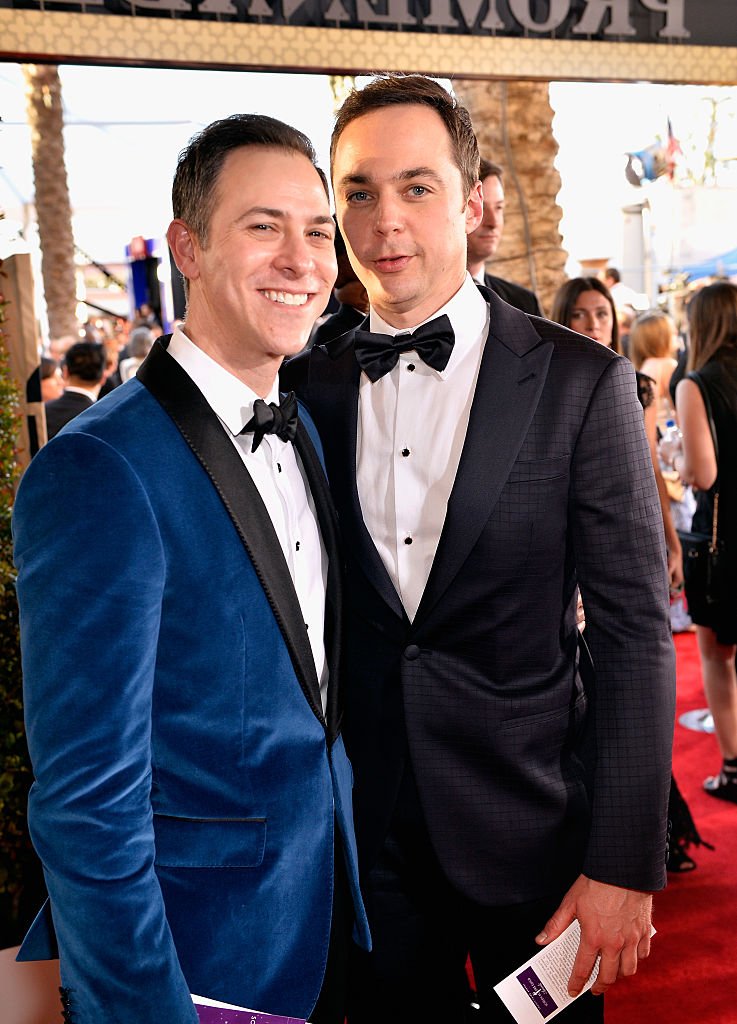 ---
Tell us: were you as touched by Parsons and Spiewak's love story as we were? Love conquers all, doesn't it? What impressed you the most about "Sheldon's" love for Spiewak? Let us know all about it in the comments section below and don't forget to share this story with other hopelessly romantic "Big Bang Theory" fans out there!
Sources: People, E Online, Nicki Swift, Variety