Destiny of Lisa Marie Presley: a Woman Who Was Surrounded By Kings of Music Throughout Her Life
As the daughter of the late King of Rock, Lisa Marie Presley is music royalty and on top of that, a multi-millionaire. Now in her 50s, the only child of Elvis led a life filled with fame and a string of marriages, all ending in divorce. What went wrong? Read on to get the full story!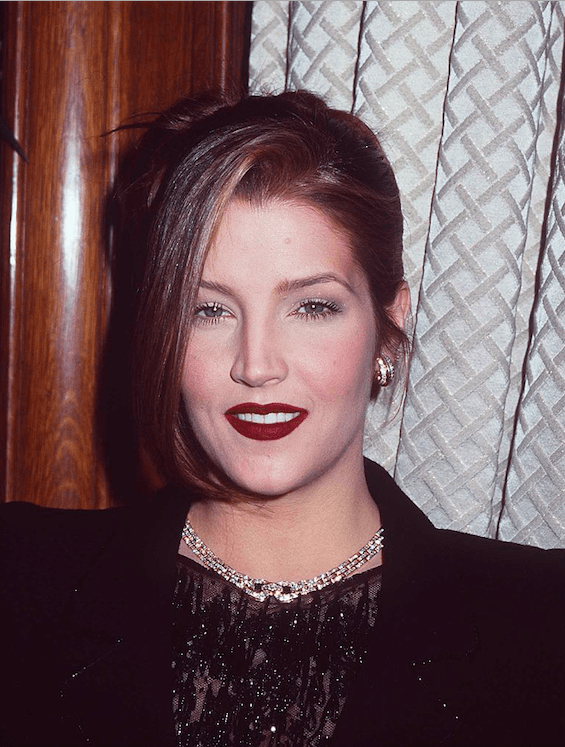 ---
Losing her father at the age of nine, she became the sole heiress to his $100 million fortune. A fortune that has tripled in worth ever since. Her personal life has, unfortunately, not been as successful. With four failed marriages, many wonder if the A-lister will ever find love again. 
---
While she draws from the wealth of her father's estate, she is also a savvy businesswoman. She released several albums, including "Now What," "To Whom It May Concern," and "Storm & Grace." But where her love life is concerned, all her relationships crumbled under the added pressures of fame.
DANNY KEOUGH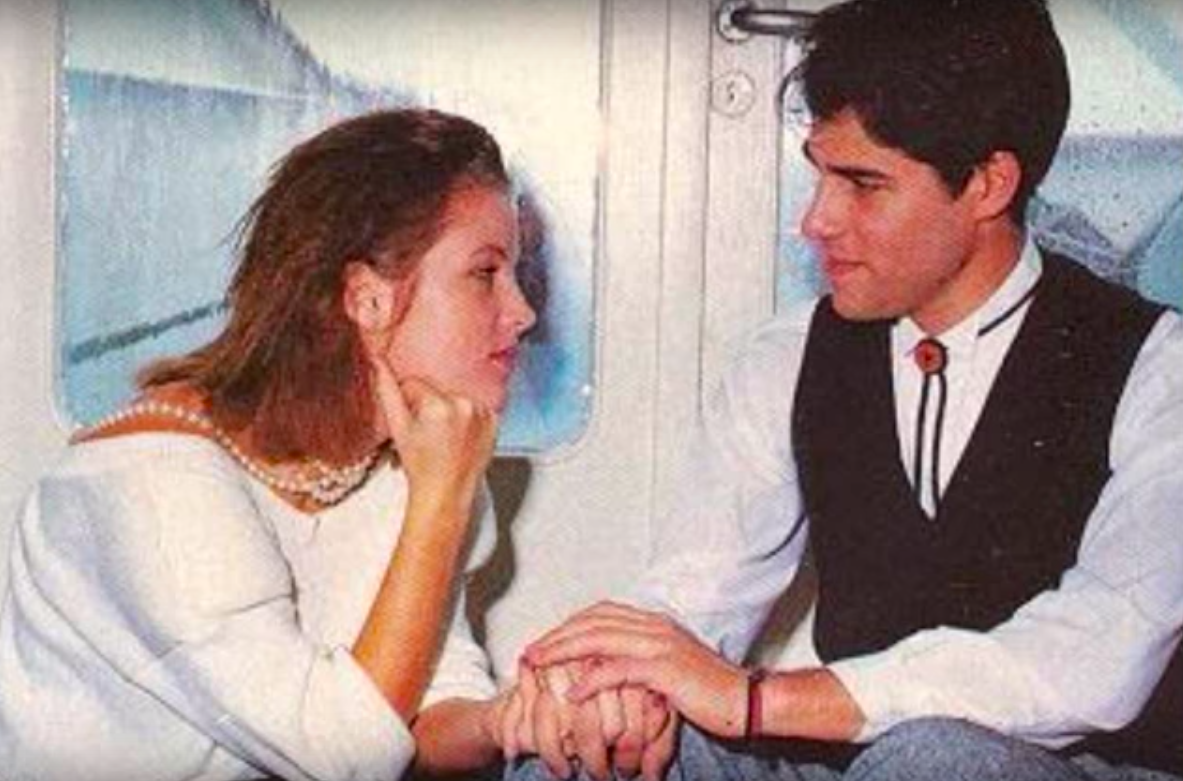 ---
Danny, Lisa Marie's first husband, moved to Los Angeles in 1984. There he pursued a music career as a bass player, and eventually found work as a house musician at Mad Hatter Studios. The following year, the two met at a church social facility, where Lisa Marie lived in an apartment on the grounds.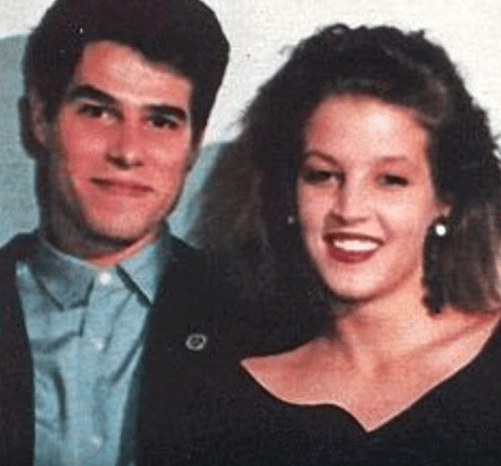 ---
The pair soon became a couple and it didn't take long before they moved in together. In January 1987, the couple left their apartment and went on to live in a series of homes. The two kept their October wedding, which took place at the Celebrity Center International of the Church of Scientology in West Hollywood, under wraps. Priscilla Presley's publicist confirmed the news after the event.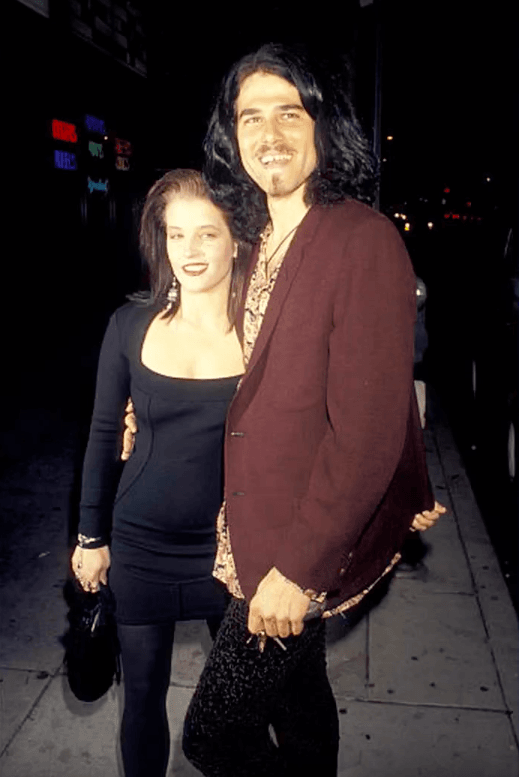 ---
The statement read: "Lisa, 20, married musician Daniel Keough, 23, her boyfriend for the past three years. Priscilla said, 'I am thrilled for Lisa Marie. Danny is a great guy, and I couldn't be happier for the two of them. The couple will be honeymooning for the next three months at an undisclosed location."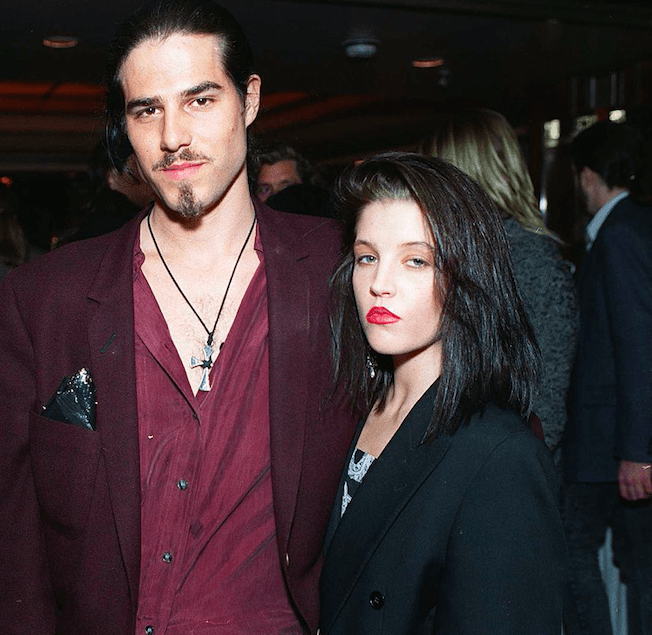 ---
The reason for the lengthy honeymoon soon became clear. Priscilla's publicist issued another statement six days later, saying that Lisa Marie and Danny were expecting their first child "in the spring of 1989." After their daughter, Riley's birth on May 29, 1989, came the birth of their second child and son, Benjamin, on October 21, 1992.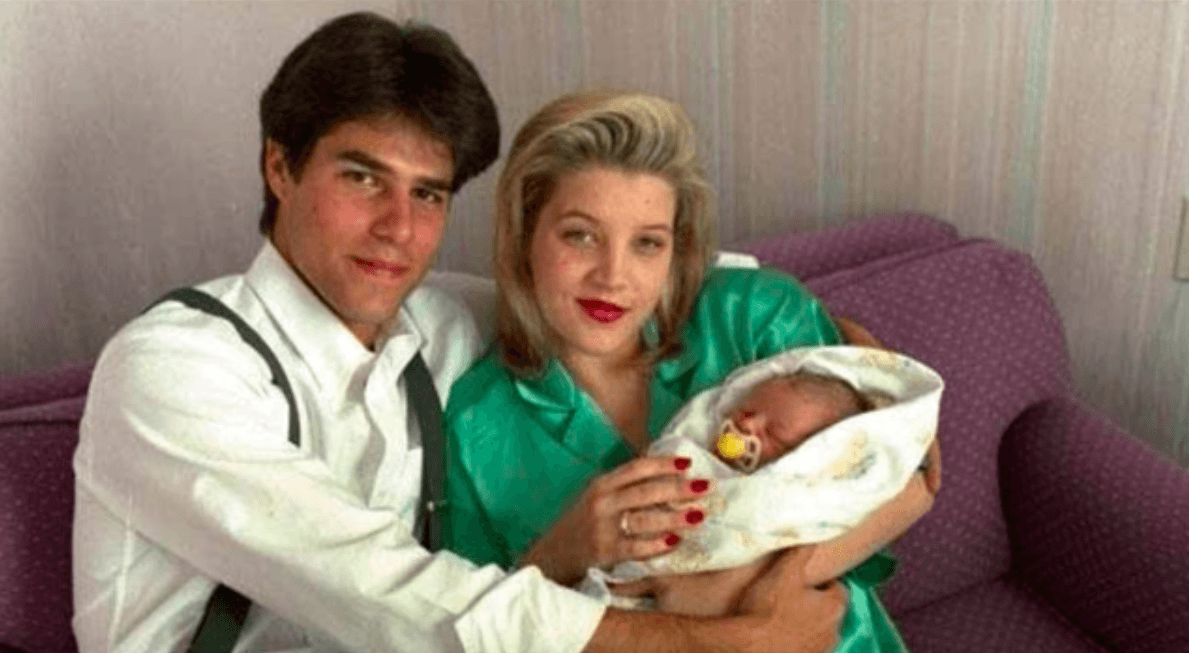 ---
However, two years later, in May 1994, Danny and Lisa Marie quietly divorced in the Dominican Republic. And, shockingly, a short twenty days later, Lisa Marie tied the knot with Michael Jackson. This raised the suspicion that the two were seeing each other while Lisa Marie was still married.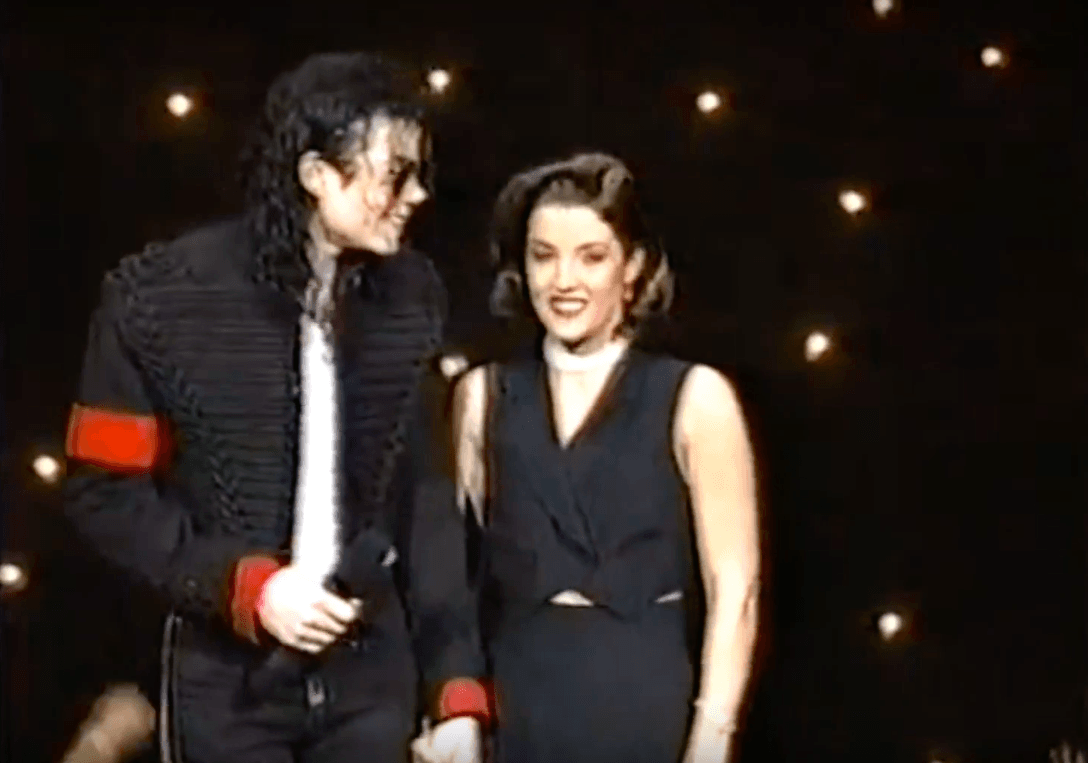 ---
MICHAEL JACKSON
When it was announced that the King of Pop had married the daughter of The King, Elvis Presley, the world was in disbelief. Shocking everyone with the announcement in 1994, a statement from Lisa Marie was sent to the media to confirm the union. It read: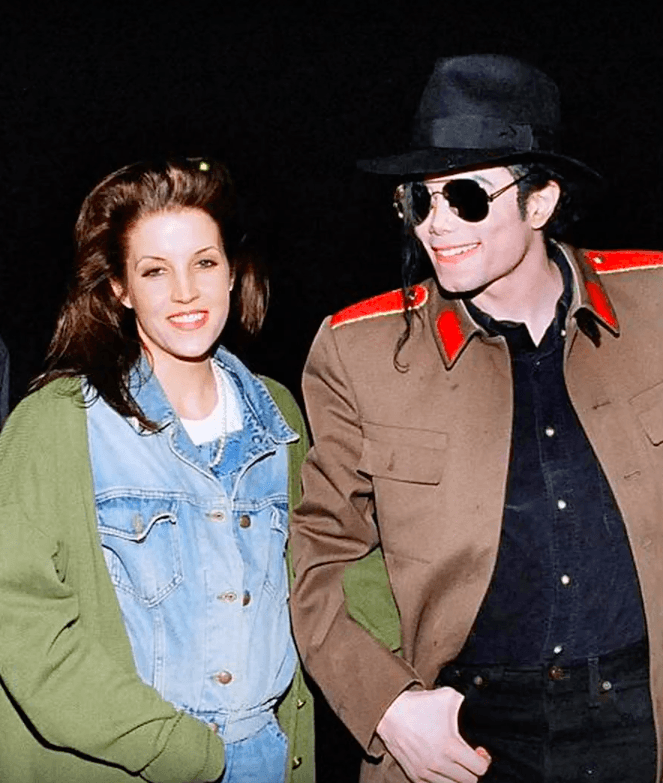 ---
"My married name is Mrs. Lisa Marie Presley-Jackson. My marriage to Michael Jackson took place in a private ceremony outside the United States weeks ago. I am very much in love with Michael, I dedicate my life to being his wife. I understand and support him. We both look forward to raising a family."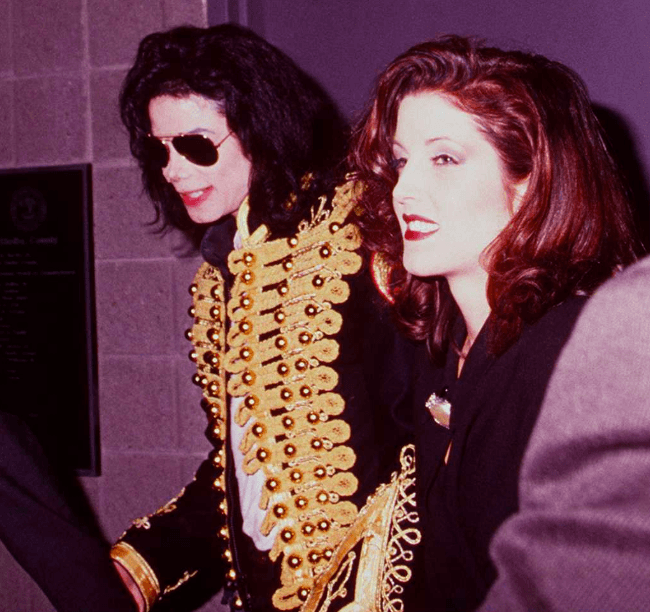 ---
Lisa Marie first met Michael Jackson at the age of seven, when her father took her to see a Las Vegas concert of The Jackson Five, wherein a 17-year-old Michael performed alongside his siblings. The two reconnected in 1992, and Lisa Marie stood by the iconic singer as child molestation accusations became a well-publicized affair.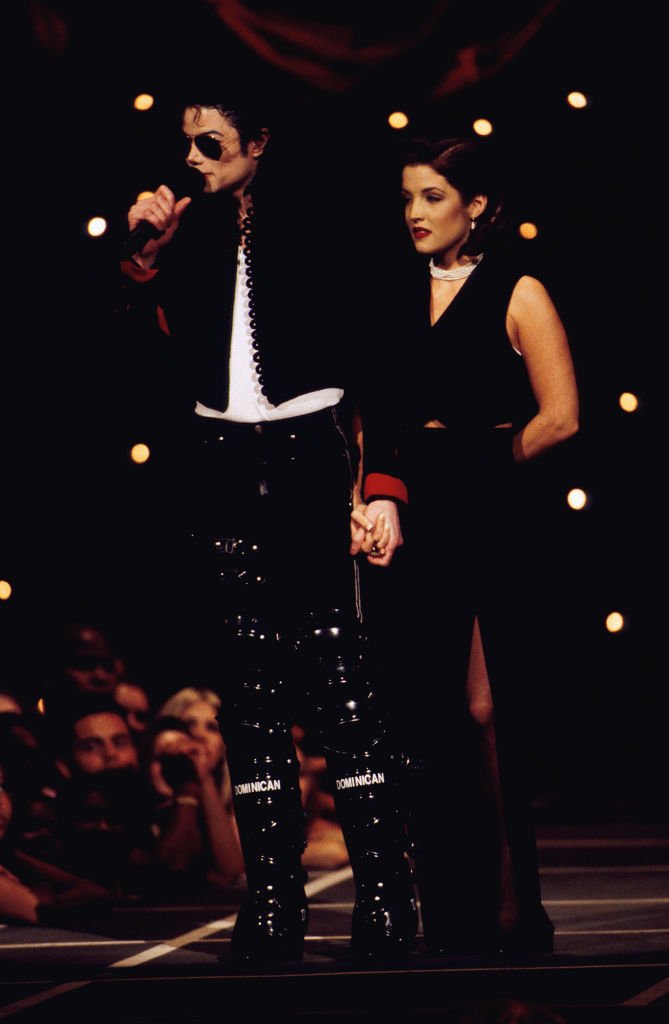 ---
However, their marriage buckled under the pressures of Michael's reported substance abuse. By January 18, 1996, their marriage was over when Michael continued choosing these substances over his wife. Lisa also felt hesitant about having a child with him, knowing that going up against Michael in a custody battle wouldn't end in her favor.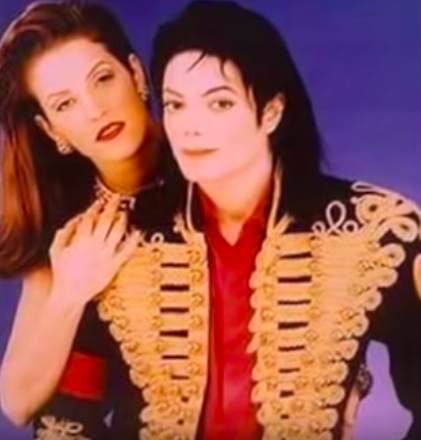 ---
Nonetheless, Lisa Marie wanted to be there for Michael and loved spending time with him. In an interview with Oprah she explained: "I loved taking care of him, it was one of the highest points in my life when things were going really well, and he and I were united. It was a very profound time of my life."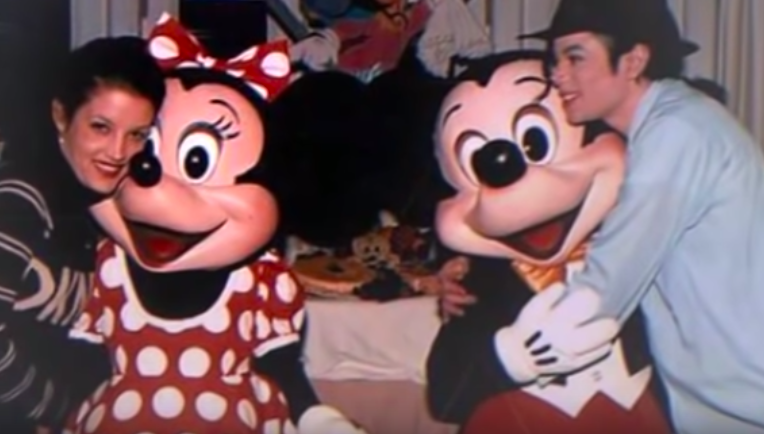 ---
NICOLAS CAGE
Lisa Marie then became engaged to the rocker John Oszajca in 2000, but after meeting actor Nicolas Cage at Johnny Ramone's birthday party, she broke off the engagement. They tied the knot in 2002, but three months later, Nicolas filed for divorce. During a sit down with Larry King, Lisa Marie elaborated on what brought them together: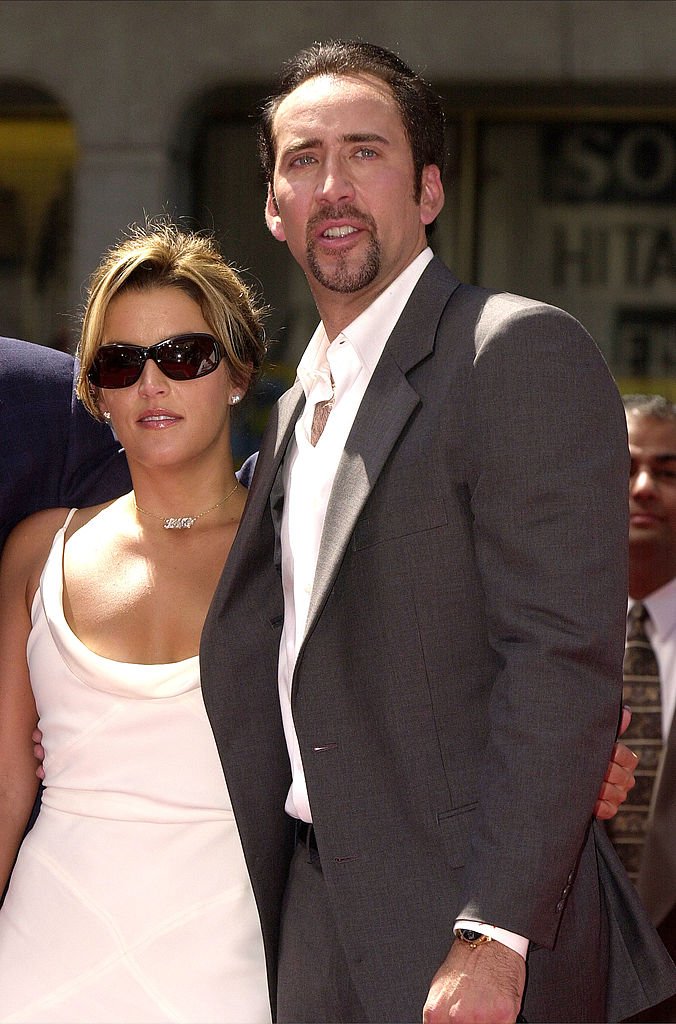 ---
"Similar situations, similar backgrounds, so we connected, we had a great connection. We were both a bit - we're sort of these gypsy spirited, you know, tyrannical pirates. And one pirate marries another they will sink the ship basically is what it comes down to."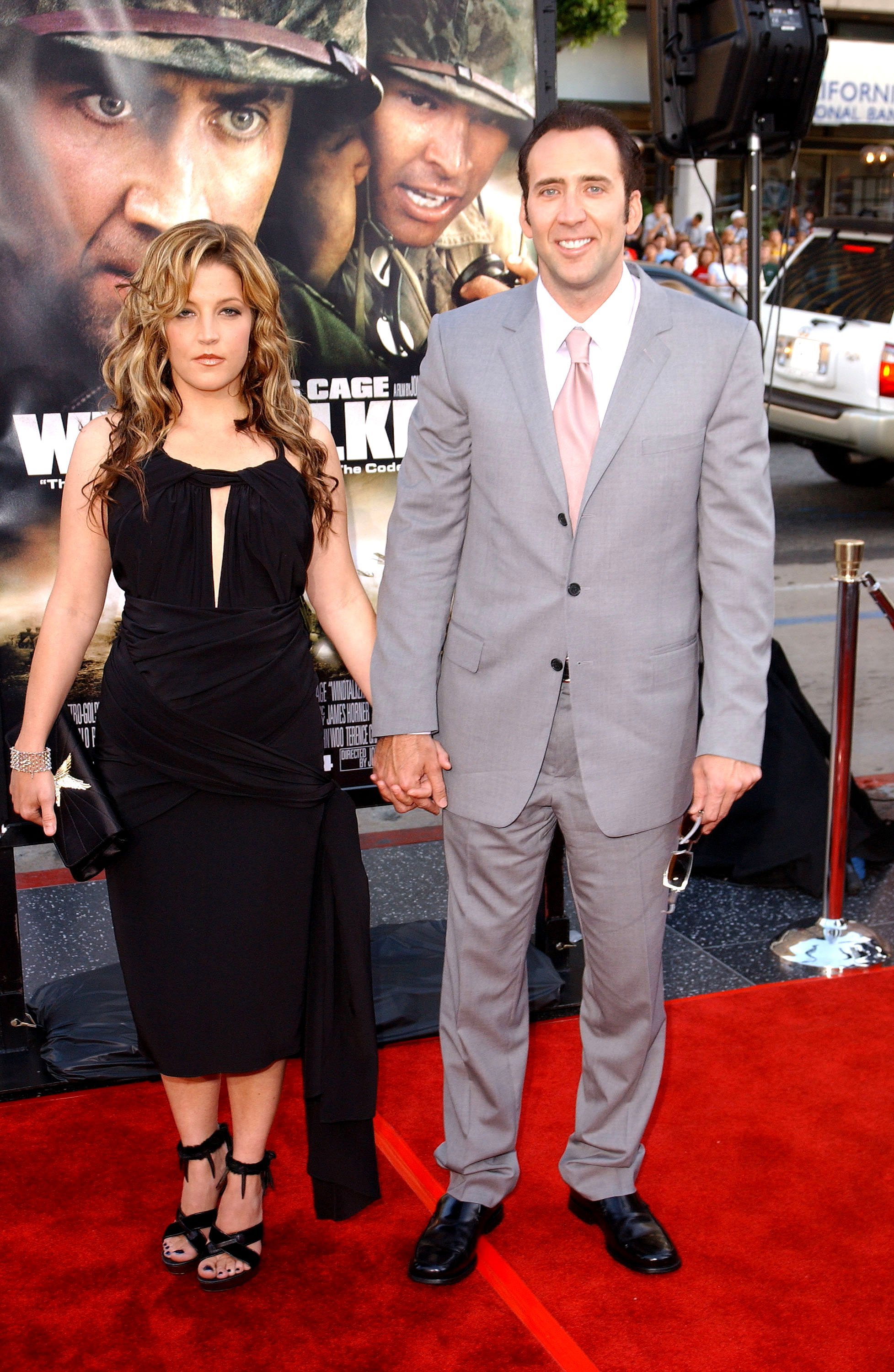 ---
The couple's divorce became final in 2004, but Lisa Marie noted that they were still "very much" friends. According to Presley, the main reason for their split came from the disparity in their levels of fame, which Larry King summarized with the words: "As famous as he is, he isn't a Presley."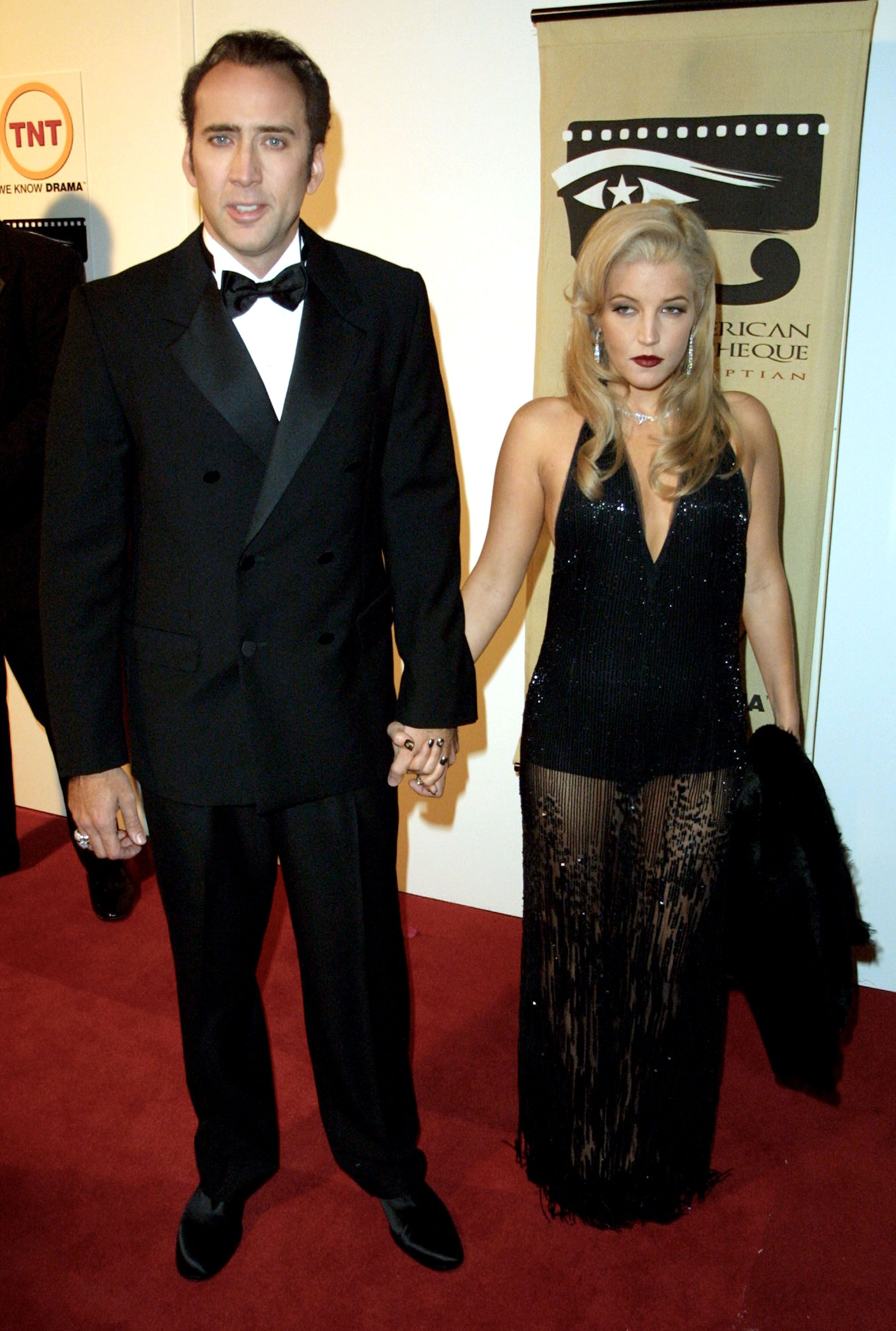 ---
Being an Elvis fan, many claim Nicolas gravitated towards Lisa Marie for a certain kind of fame and nostalgia that came with her. To this, he responded by indicating that it was "anti-celebrity." In fact, he stated that their relationship was based on something else entirely: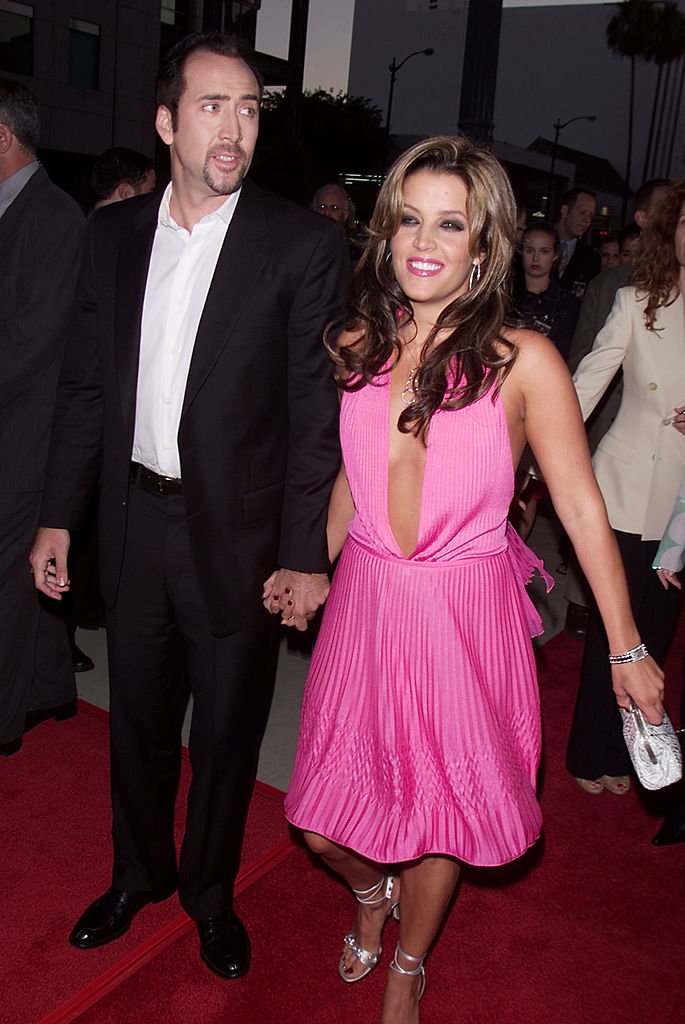 ---
"That particular relationship was really based on humour. We had a lot of laughs together. So that's what that was. Much was made about it because of her father and whatnot, but we had a simple relationship in my opinion."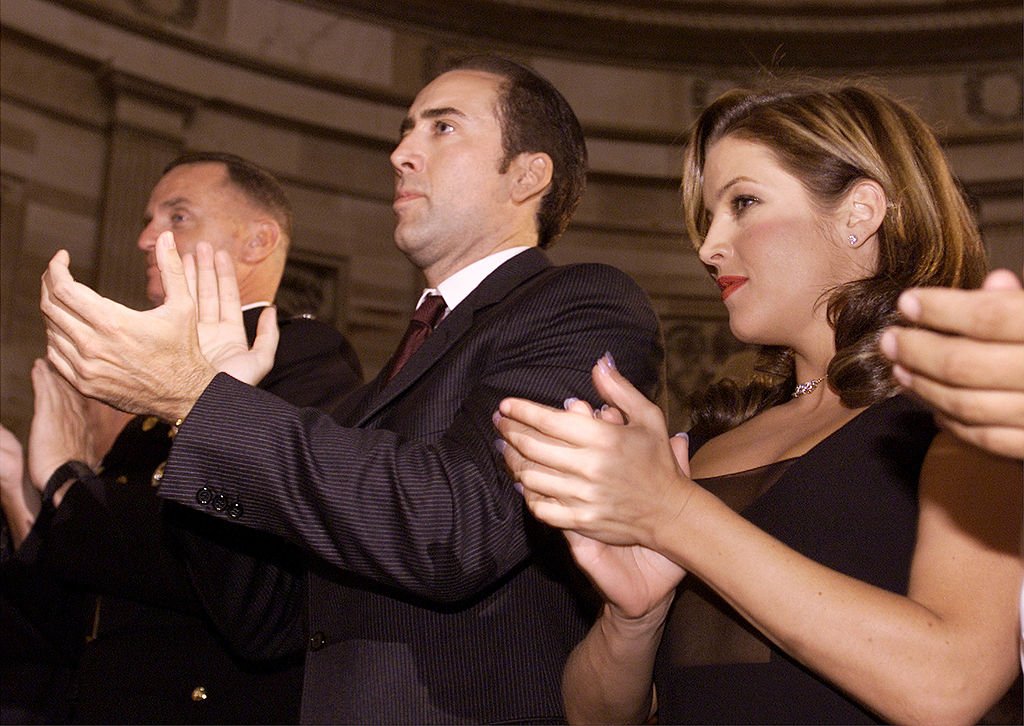 ---
MICHAEL LOCKWOOD
On January 22, 2006, Lisa Marie married her director, music producer, and guitarist Michael Lockwood in Japan. The couple entered into a post-nuptial agreement, wherein they waved all rights to each other's property and spousal support the following year.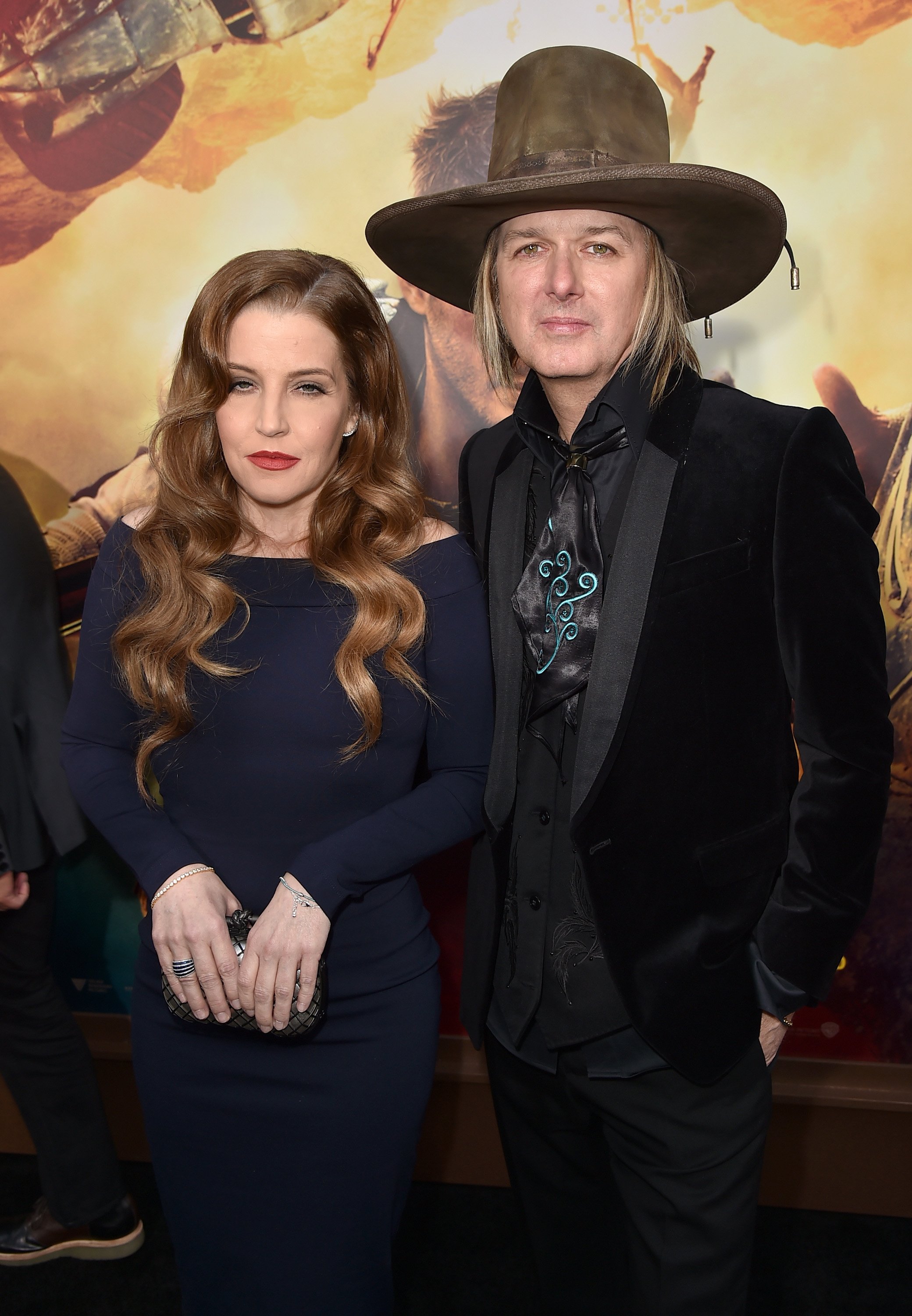 ---
Lisa Marie gave birth to fraternal twin girls, Finley and Harper, on October 7, 2008. But, unfortunately, her marriage to Lockwood ended eight years later. She filed for divorce in 2016, and a bitter court battle followed when Lockwood contested the "ironclad" post-nuptial agreement. He argued that his attorney never explained it to him, and he never read it.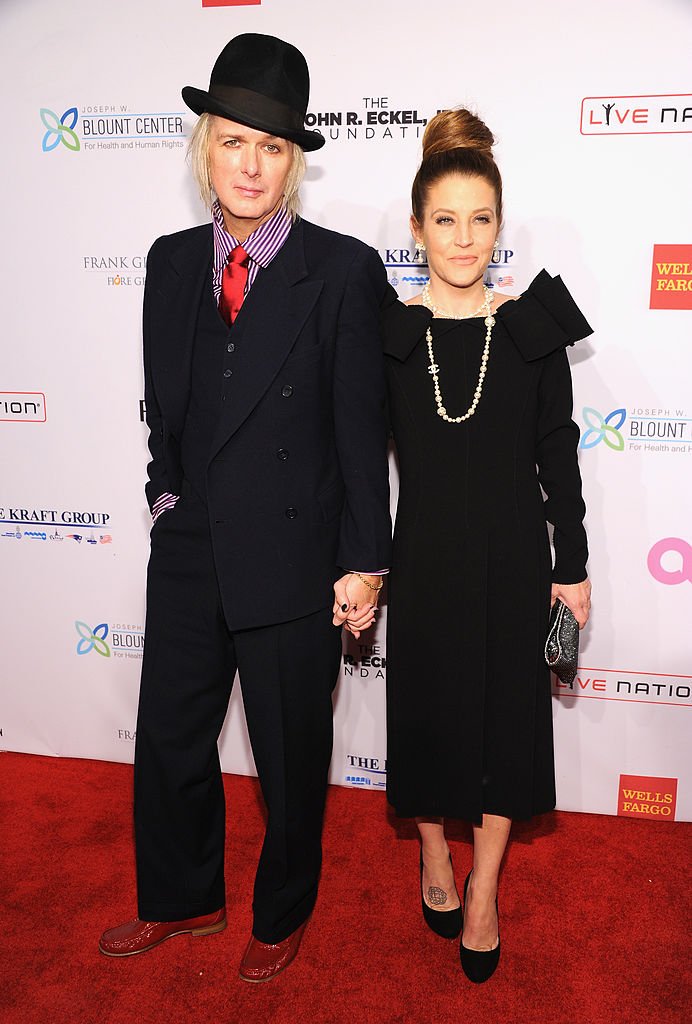 ---
However, the court eventually ruled that he freely signed the documents and that it remains legally binding. As the Los Angeles Superior Court Judge Dianna Gould-Saltman said, "The Court finds that the post-nuptial agreement signed by the parties November 28, 2007, is valid and enforceable in whole."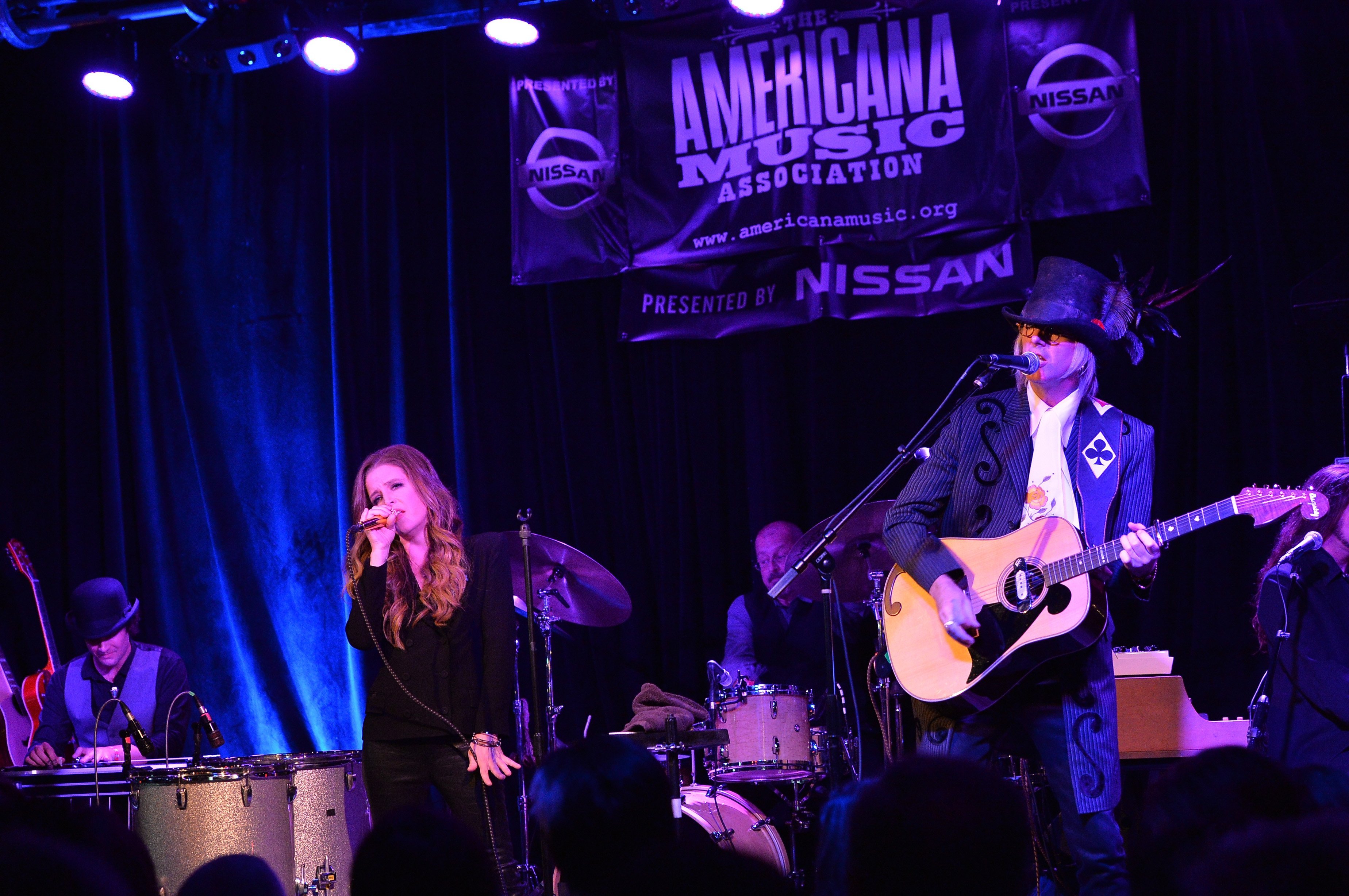 ---
THE PRESLEY CHILDREN
Lisa Marie's two children with Danny Keough couldn't be more different. Riley grew up to be an actress and a model, who frequents the spotlight. Whereas her musician brother Benjamin, contrastingly, lives a private life. According to the Daily Mail in 2009, Benjamin recorded his first album after signing a $5 million five-album deal with Universal.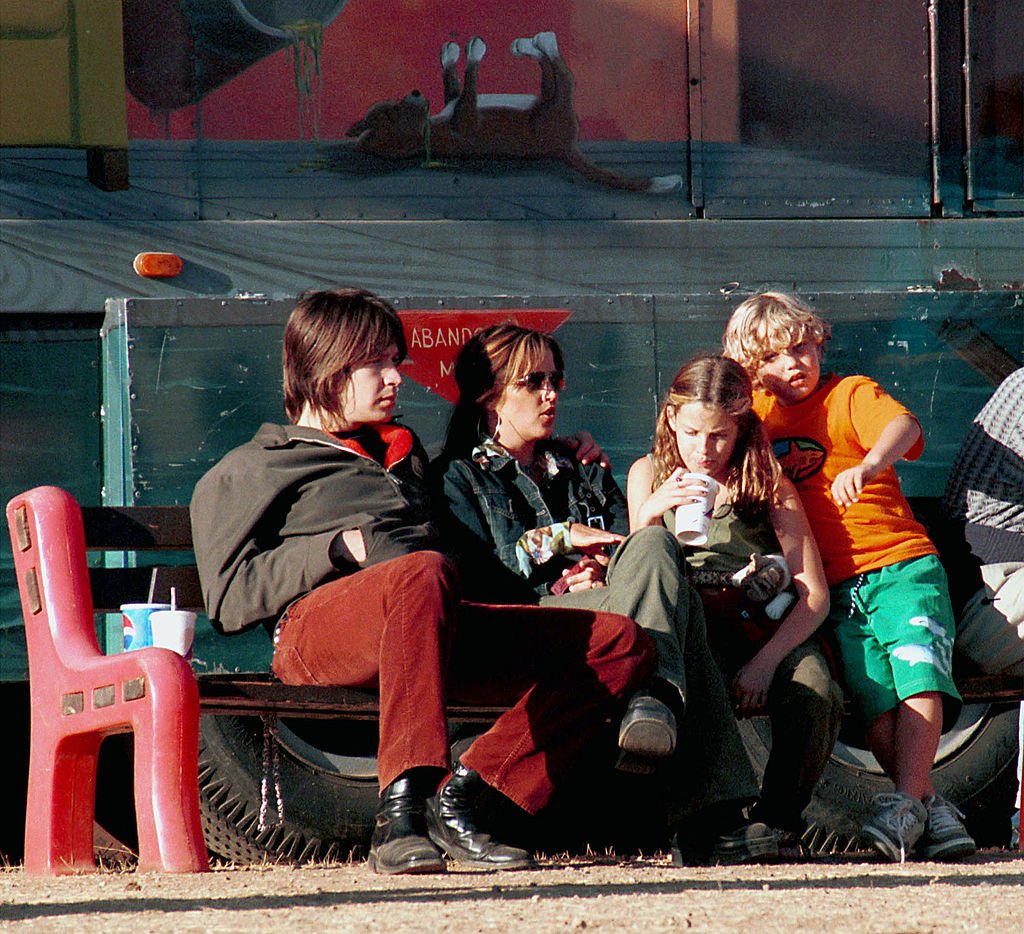 ---
He said that his music would be nothing like that of Elvis. During an interview with the Guardian in August 2017, Riley elaborated on what life was like for her and Benjamin growing up.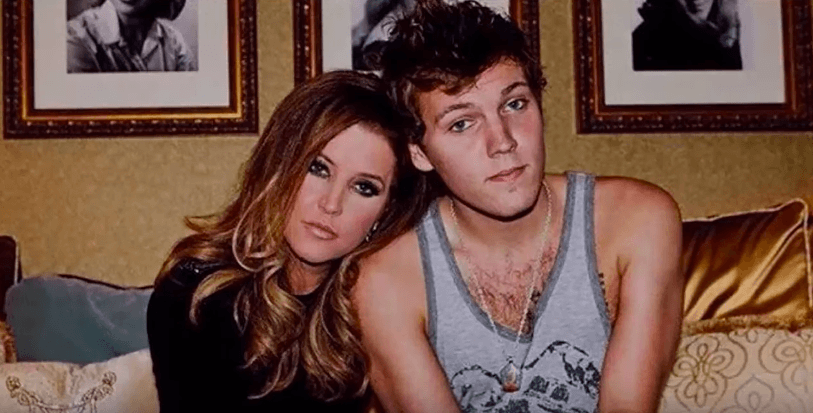 ---
"[We] grew up very privileged with my mother, but my dad didn't live like that. And I think experiencing both sides has been helpful. My father had mattresses on the floor of his apartments. He lived in cabins and trailer parks. He just didn't have much money."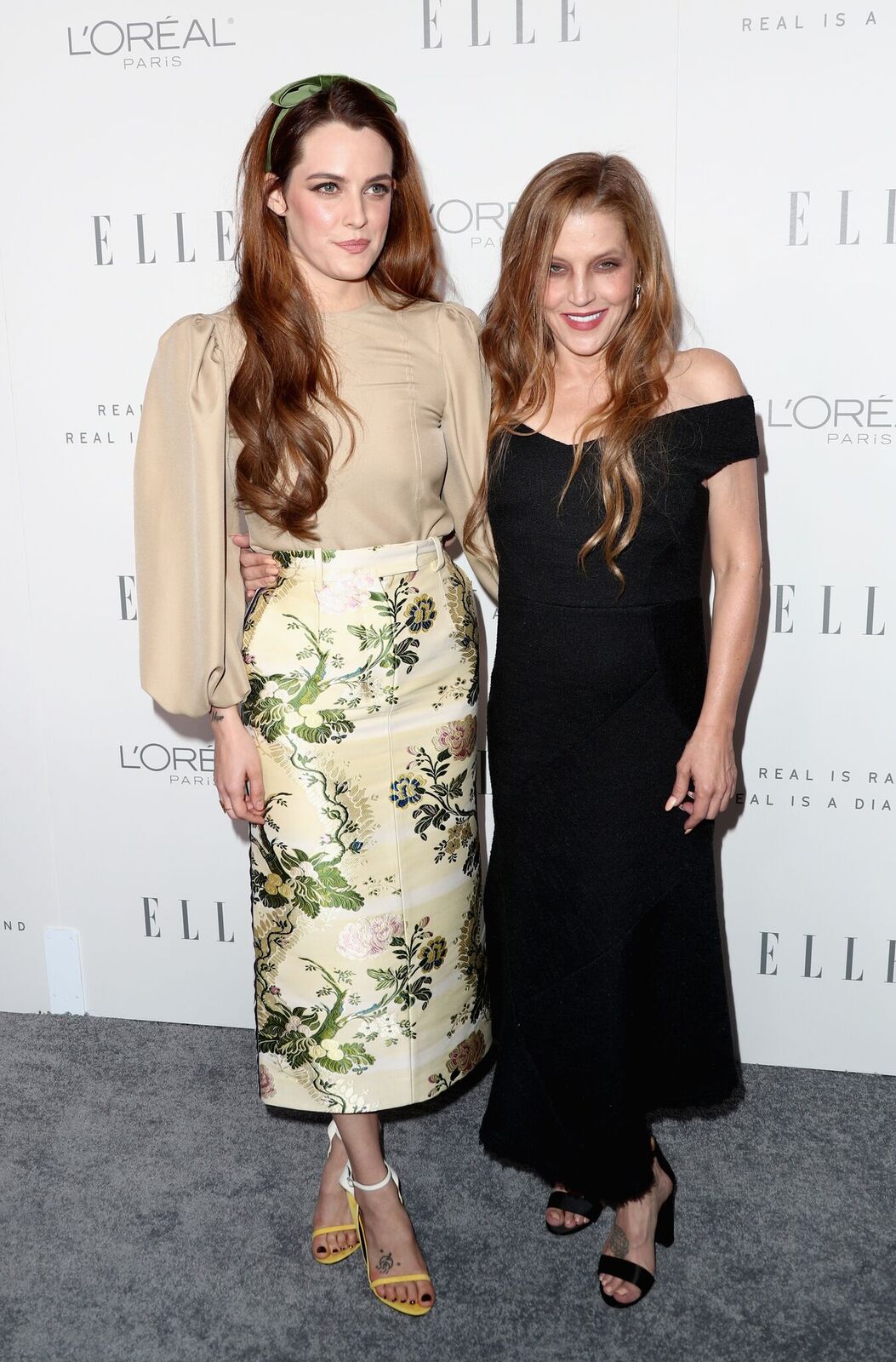 ---
Twins Finley and Harper are heading for their teen years and often accompany Lisa Marie on outings. But during these outings with their mother, something is becoming clear. As the twins get older, their resemblance to Elvis gets more striking by the year.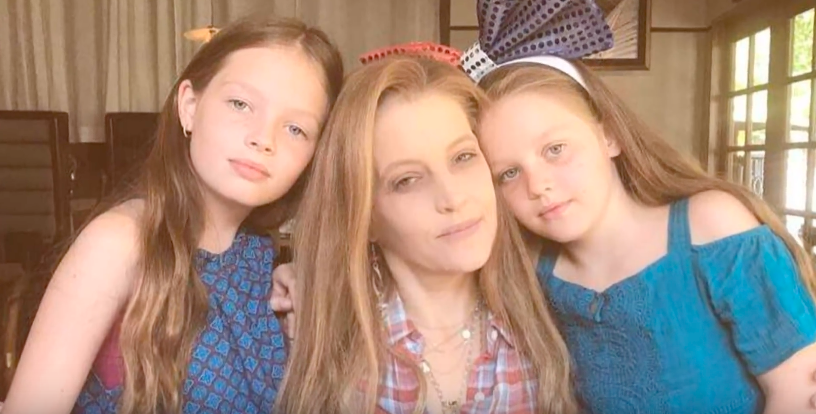 ---
Her son, Benjamin Keough, with his full head of hair and high cheekbones, looks especially like Elvis. Lisa Marie explained that she was blown away by her son's uncanny resemblance to him saying: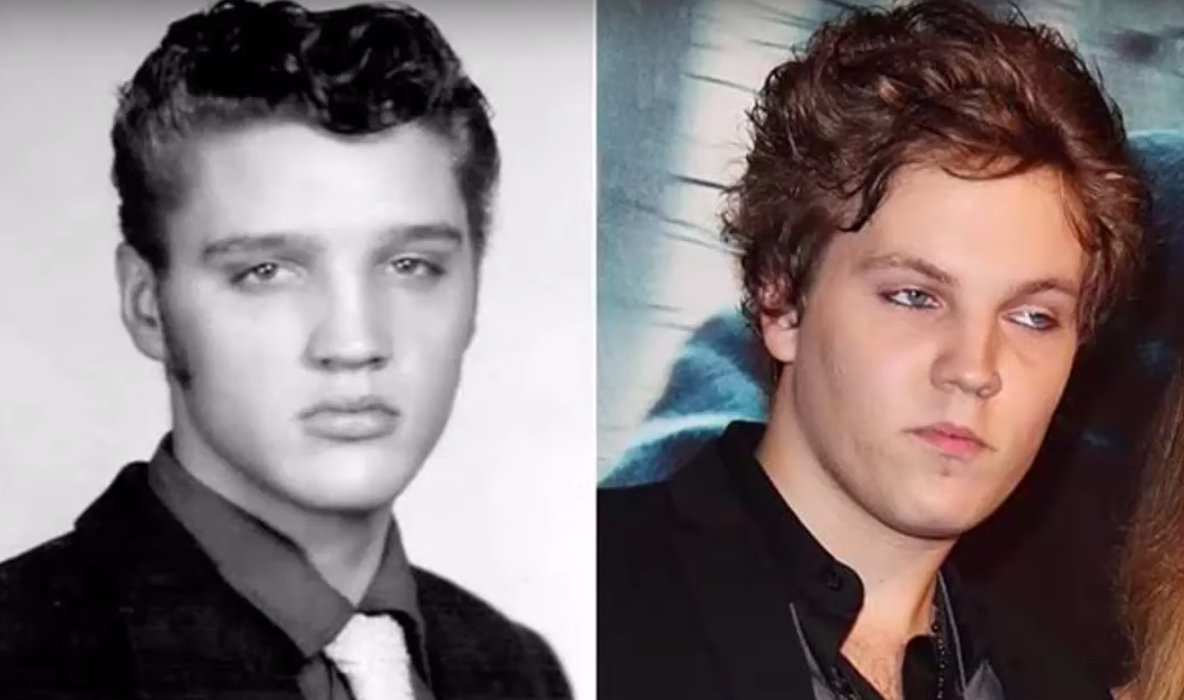 ---
"He was at the Opry and was the quiet storm behind the stage. Everybody turned around and looked when he was over there. Everybody was grabbing him for a photo because it is just uncanny. Sometimes I am overwhelmed when I look at him."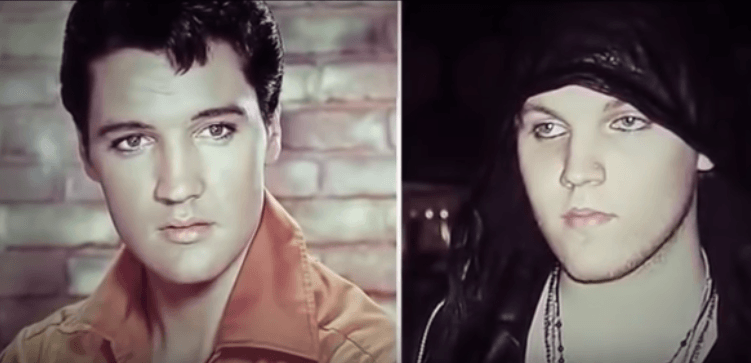 ---
In July this of year, Lisa Marie hinted at something else that will shed new light on both Elvis and Michael. A book, sold to Gallery Books for between $3 million and $4 million, promises to speak about both legends in a unique way. Lisa Marie explained that:
"It promises shocking revelations about Michael Jackson and a completely new understanding of Elvis."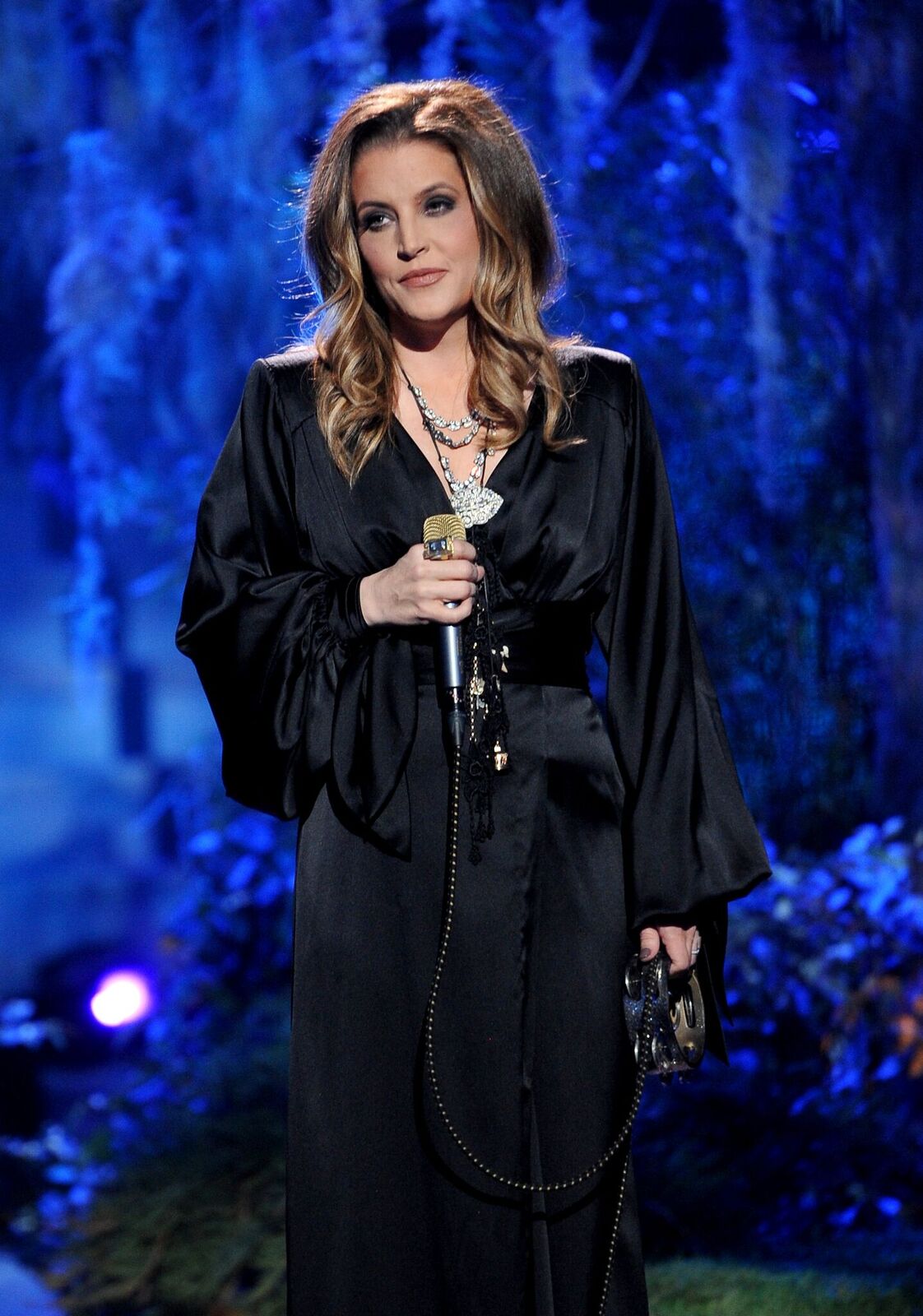 ---
The book certainly sounds like it will make waves in the media and amongst fans of Elvis and Presley. If it is anything as eventful as Lisa Marie's life it is sure to be an exciting read! She has indeed had a life of ups and downs. From flash marriages to whirlwind relationships, Lisa Marie has given the tabloids much to talk about.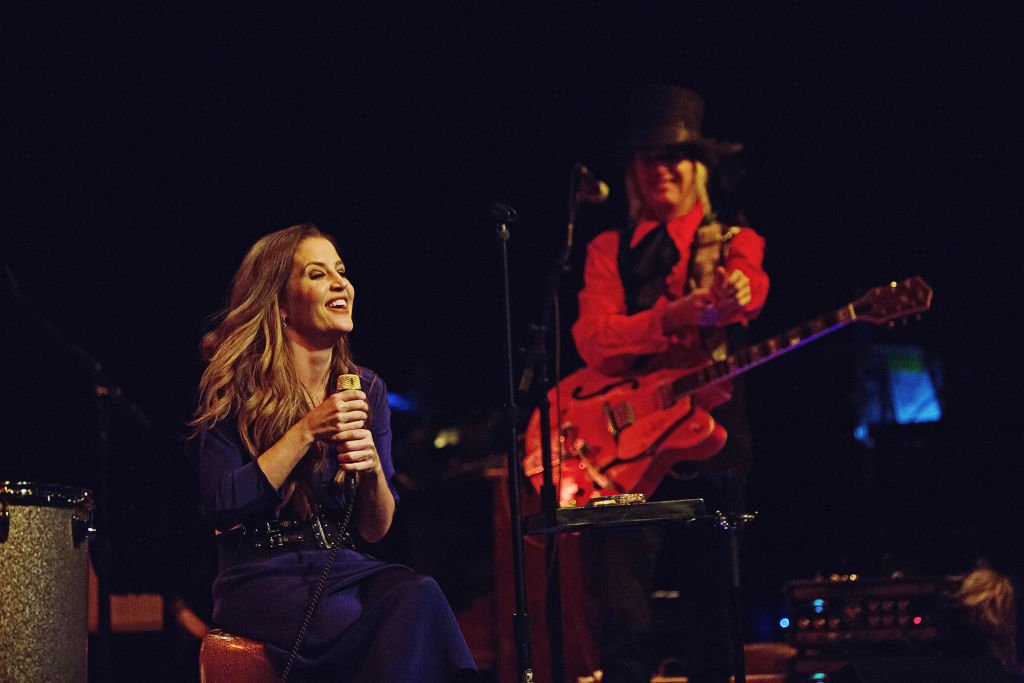 ---
Only in her fifties, her track record signals that there will likely be another wedding on the horizon! Who will be her next husband and what do you think about her list of short-lived but still illustrious relationships? Leave your comment in the comment section.
Sources: Simplemost Closerweekly The Gaurdian Daily Mail Biography