Only One Joke Was Censored During 'The Carol Burnett Show'
The Carol Burnett show was a hit sitcom that had audiences glued to their screens. But over the years some of its cast members have passed away while others were caught in scandal! Get the scoop here.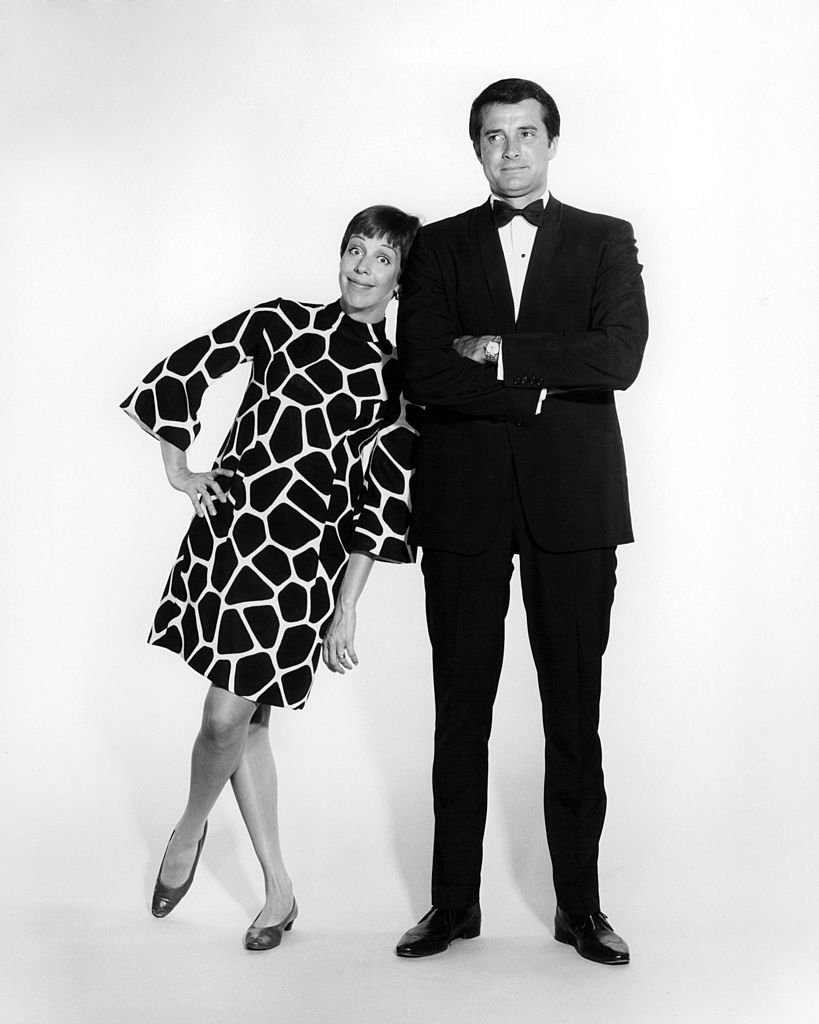 ---
WHY THIS SHOW RANKED ON 'THE GREATEST SHOWS OF ALL TIME'
The best sketch comedy of the sixties and seventies is regarded by many as the one and only Carol Burnett Show. Starring Carol Burnett, Harvey Korman, Vicki Lawrence, and Lyle Waggoner as some of the main cast members, this show was one of a kind.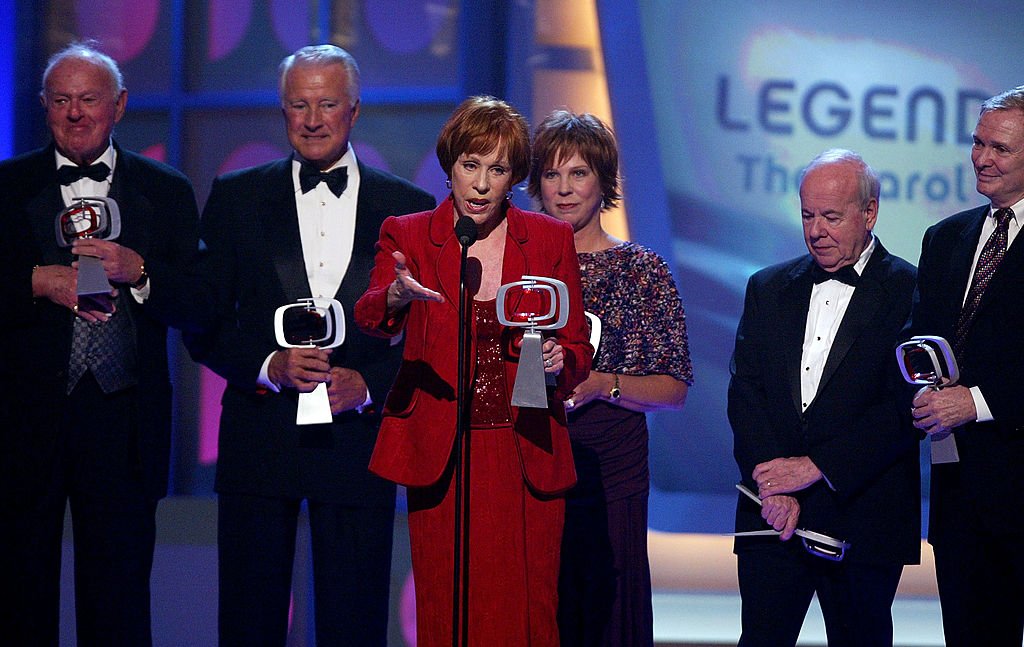 The show went on to achieve a few impressive rankings, namely TV Guide's 50 Greatest TV Shows of All Time in 2002 and it appeared on Time's 100 Best TV Shows of All Time in 2007! Talk about reputation goals. The cherry on the cake, however, came in 2013.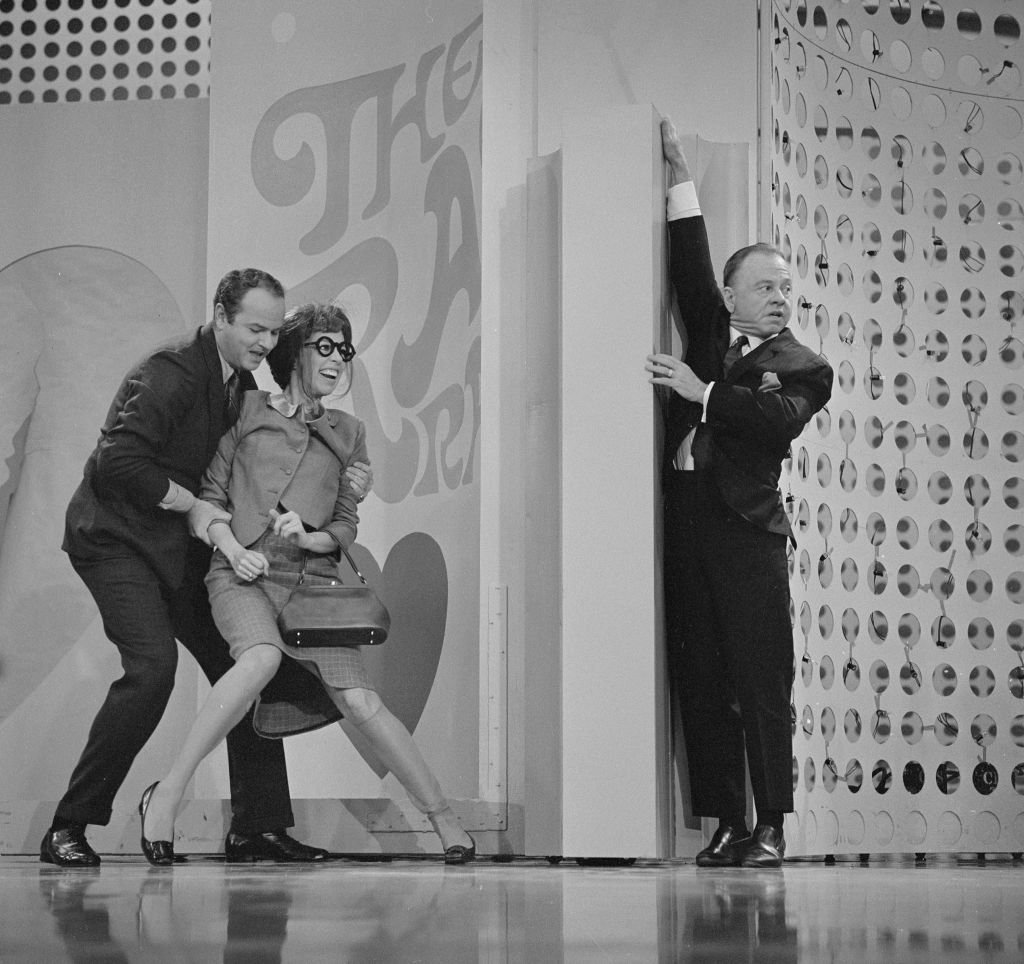 This was when the shoe received yet another great review and ranking from the TV Guide. This time the honor was much greater... TV Guide ranked The Carol Burnett Show number 17 on its list of the 60 Greatest Shows of All Time. If you've never seen an episode, you now know you need to!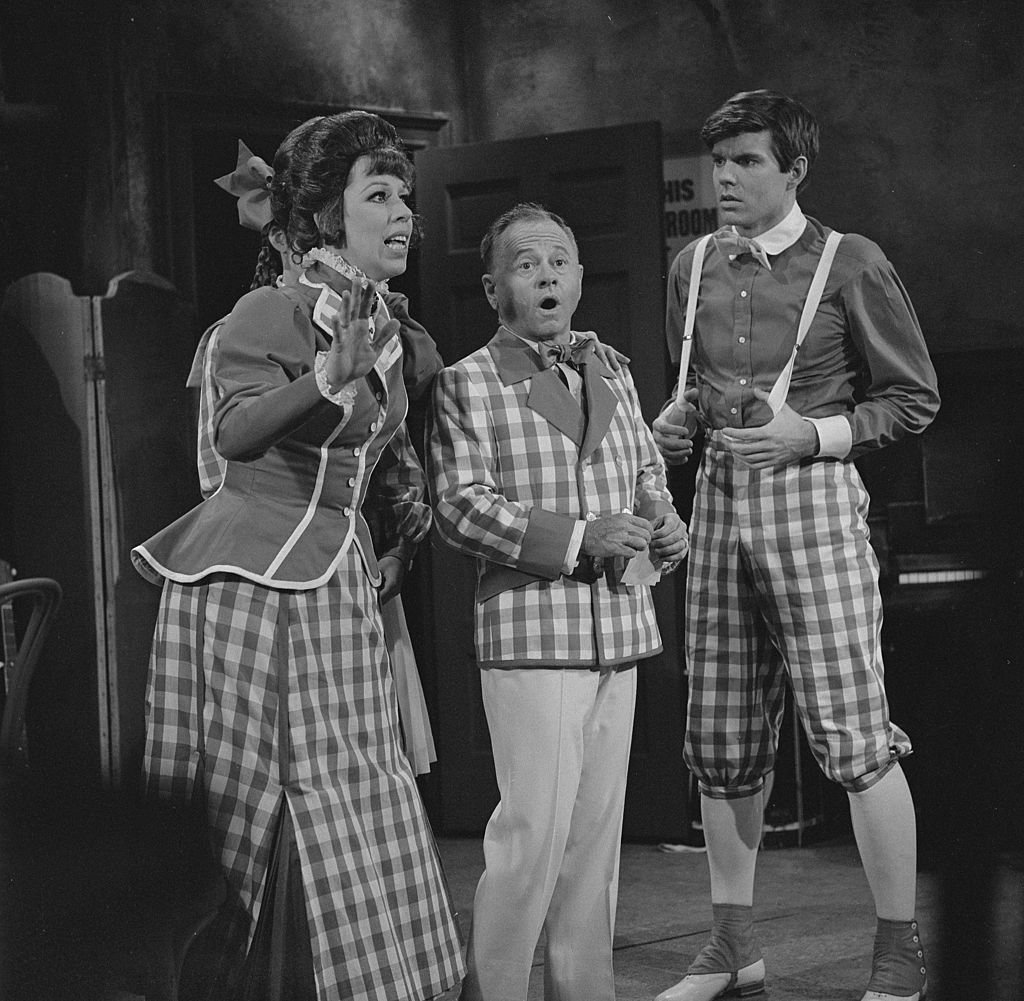 ---
FACTS YOU DIDN'T KNOW ABOUT THE SHOW
If you've ever watched the show you'll know that Carol always used to grab her ear at the end of her shows. While many think it was a signal for her stage crew, it actually has a much more special meaning. It was Carol's way of telling her grandmother a cute message.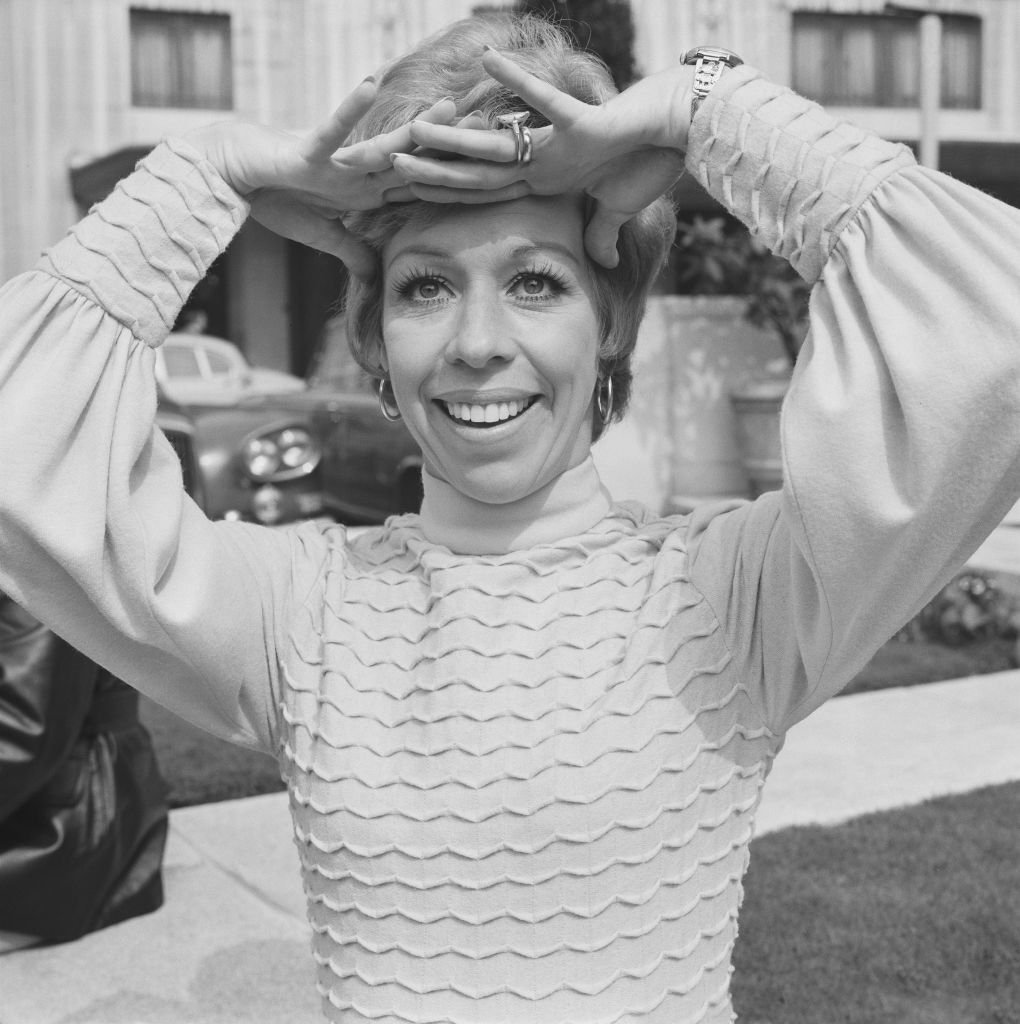 It meant "Hello, I love you." Sadly her beloved grandmother passed on while the show was still very much on track. In a beautiful memory towards her granny, the show host continued to do the gesture until the very last episode of her show aired. How sweet!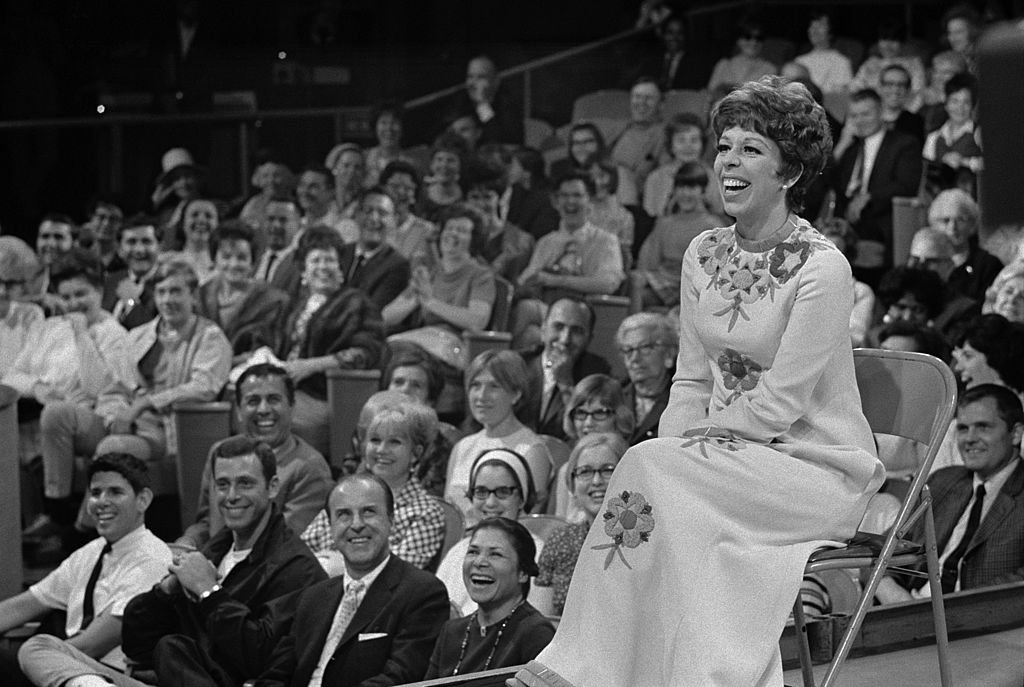 Vicki Lawrence has a secret that might surprise fans... The actress was only 18 when the show began. But how did someone with almost no real-world or acting experience get the part? It was actually all thanks to her striking resemblance to Carol. She wrote a fan letter to her.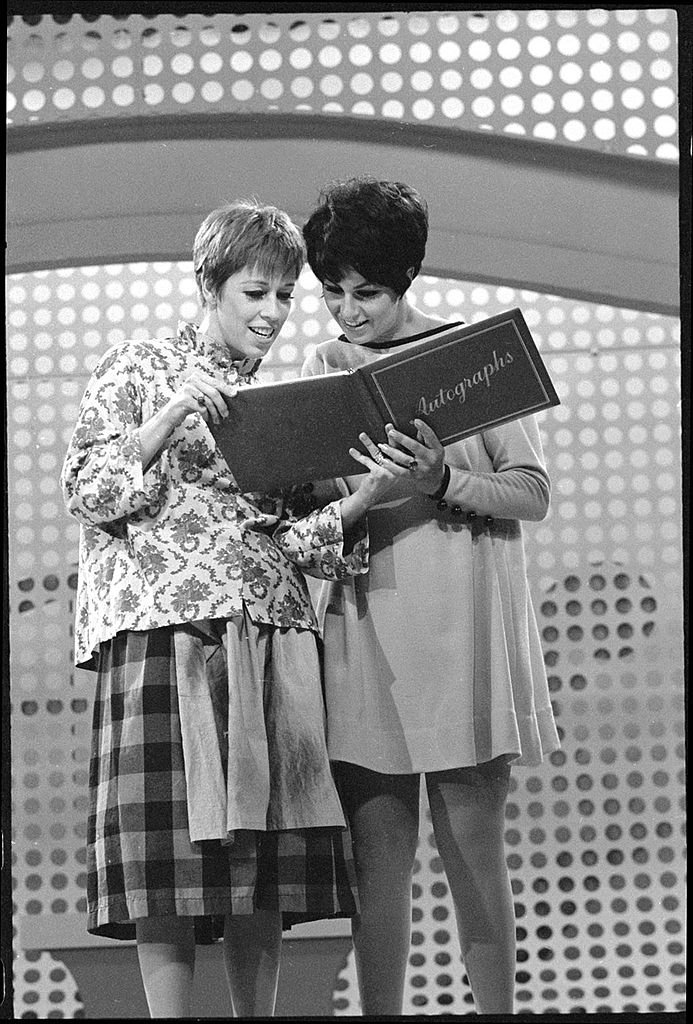 In the short letter, Vicki explained their striking physical resemblance and also told her that she would be taking part in the "Miss Fireball" pageant. To this, the show host went to the pageant and then said she should try out for a spot on her show. How sweet of her!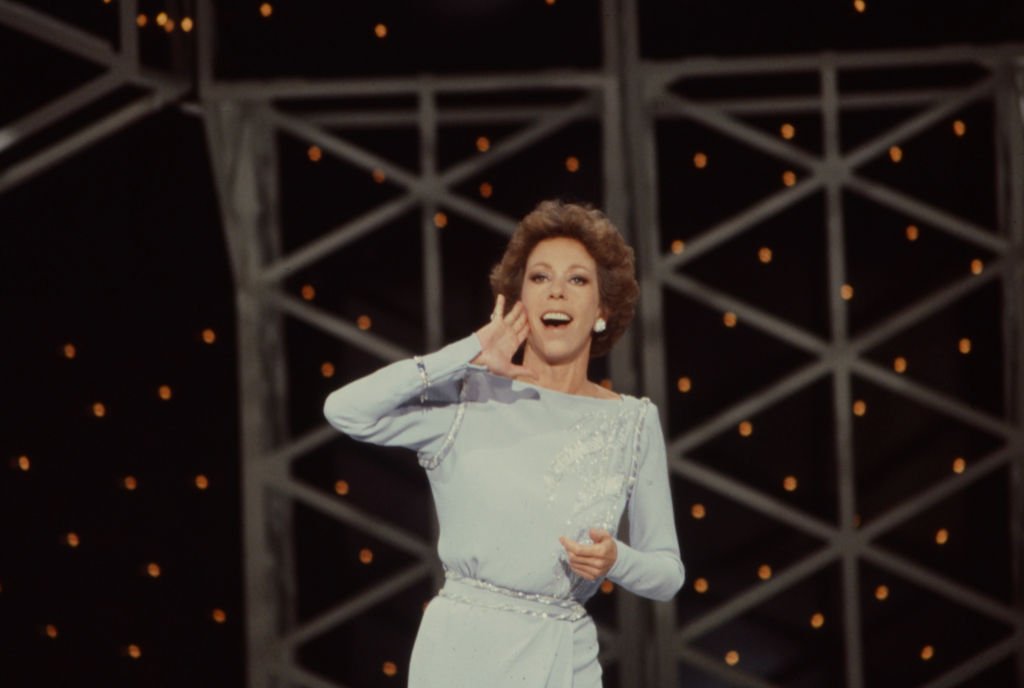 ---
THE LADY BEHIND THE MAGIC, CAROL BURNETT
The texas lass, Carol Creighton Burnett, could never have imagined the famed that she would see. Born in 1933 to a humble theater manager father and writer mom. To make matters tough, Carol faced challenged growing up because her parents were alcoholics.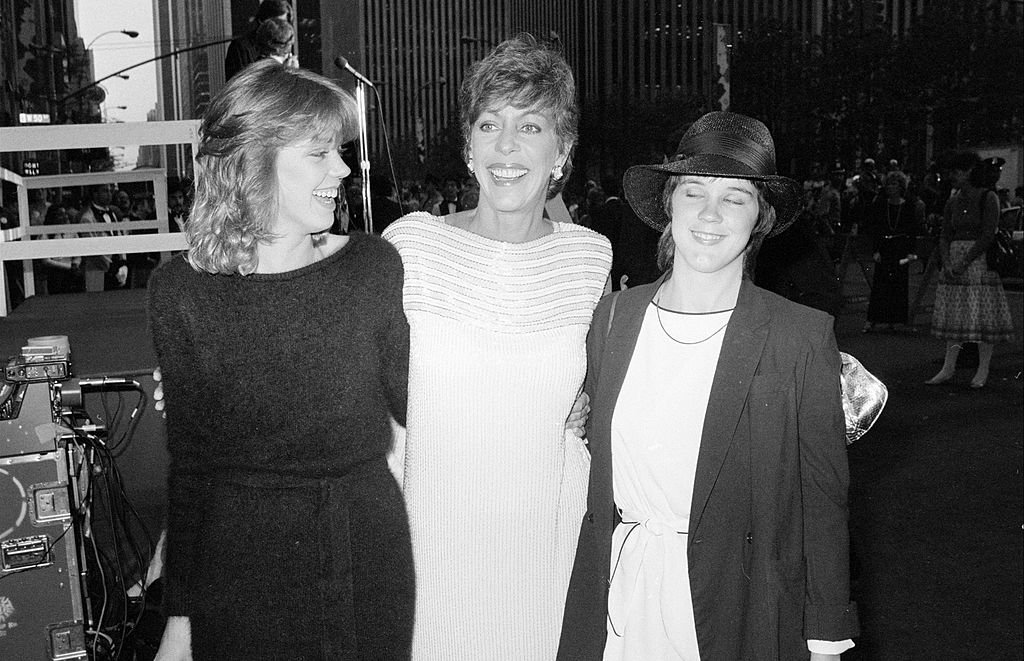 This meant that they were never really present nor did they have exuberant funds. Luckily Carol's granny Mabel raised the future star in a modest boarding house in Hollywood. The two were inseparable and loved watching all the films from Hollywood's "Golden Age."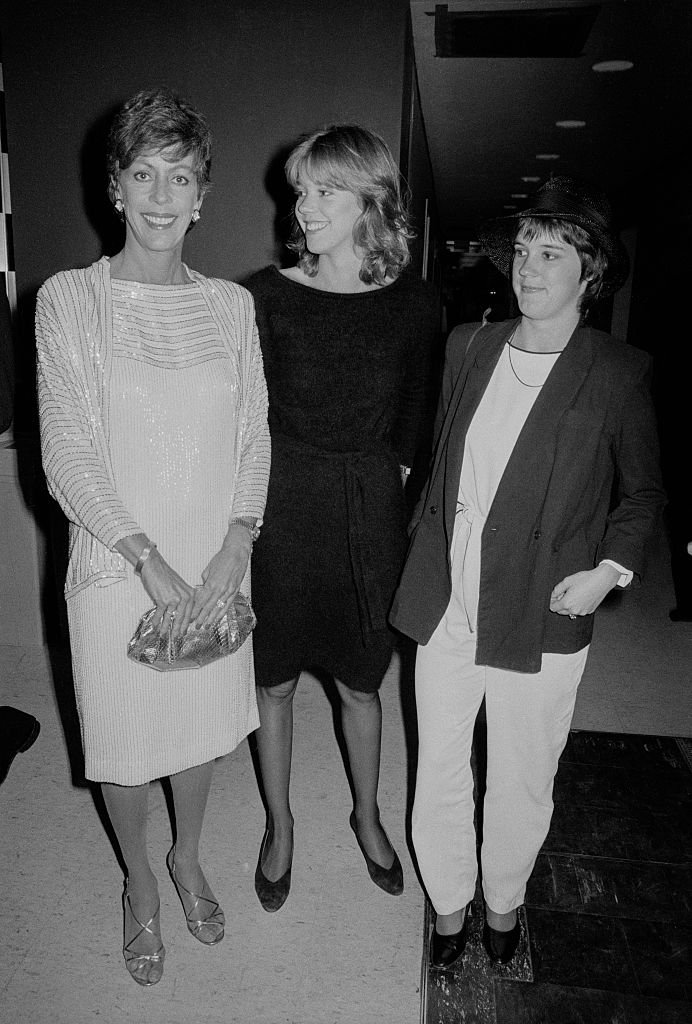 ---
CAROL'S BOLD MOVE
Carol graduated in the fifties from Hollywood High School and despite a big interest in journalism, she chose theatre instead. In 1954 she made the bold move to leave college and take her future into her own hands. Carol and future husband, Don Saroyan, left for the concrete jungle, New York.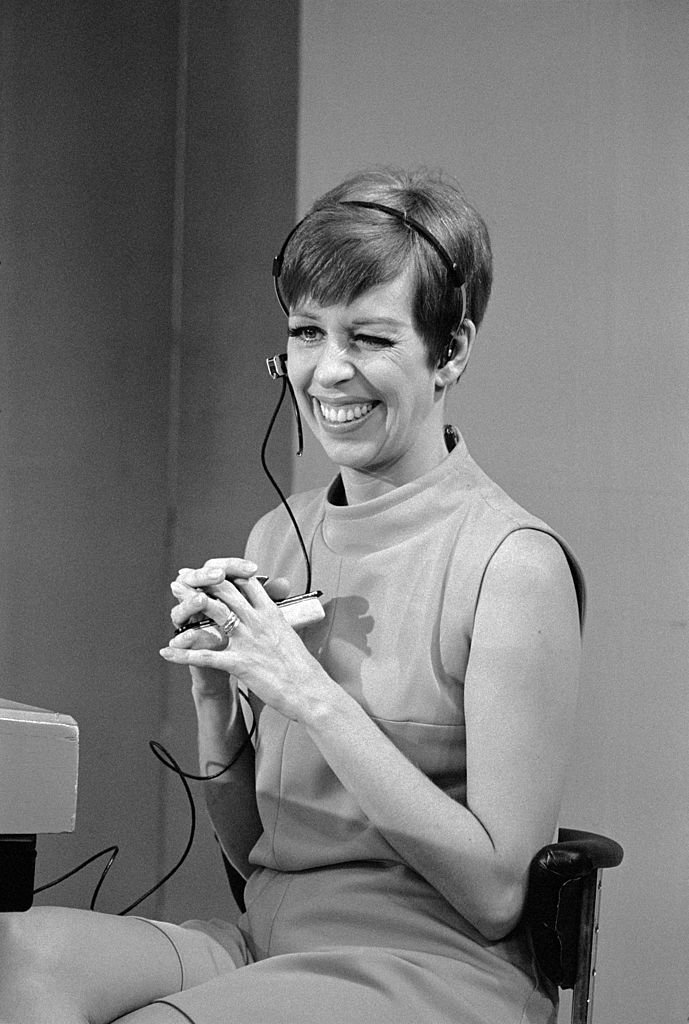 By 1967, the star had carved a path to fame for herself and she was adored by the bigshots at CBS. They thought about giving her a show to run but because of her gender, they second-guessed her. But she wouldn't stand for it and soon she would be the show headline...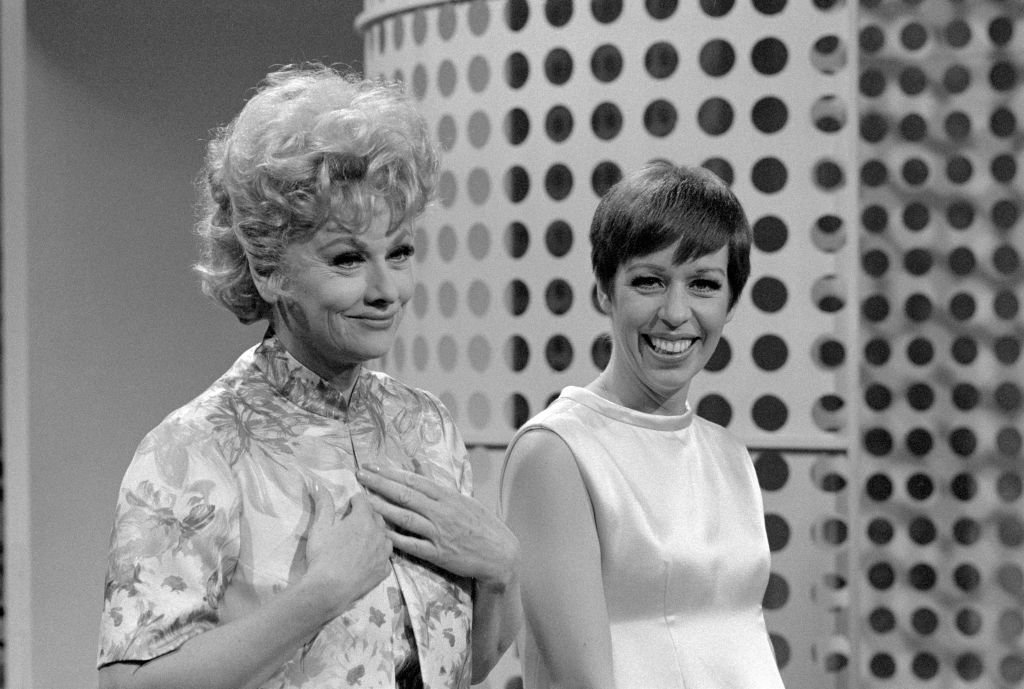 Late in 2000, Burnett told Susan King what she said to her bosses:
"Variety is all I know and all I want to do - I love the music, the guest stars. This is what I know and what I love. So they had to put it on."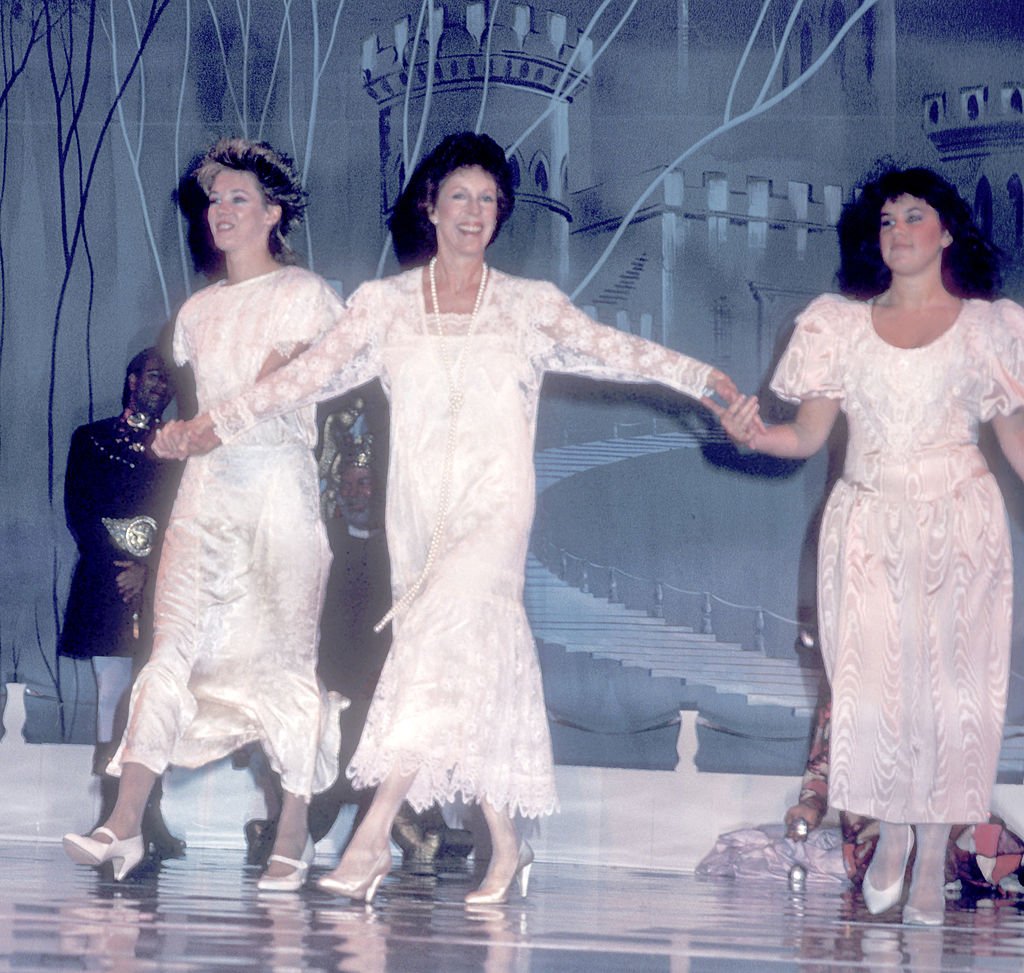 ---
UNLUCKY IN LOVE
Carol's marriage to Don didn't last and neither did her next union with Joe Hamilton. The latter did, however, give her three children, all girls. These were Carrie, Jody, and Erin. Sadly Carol would face a loss no parents should go through when Carrie passes away.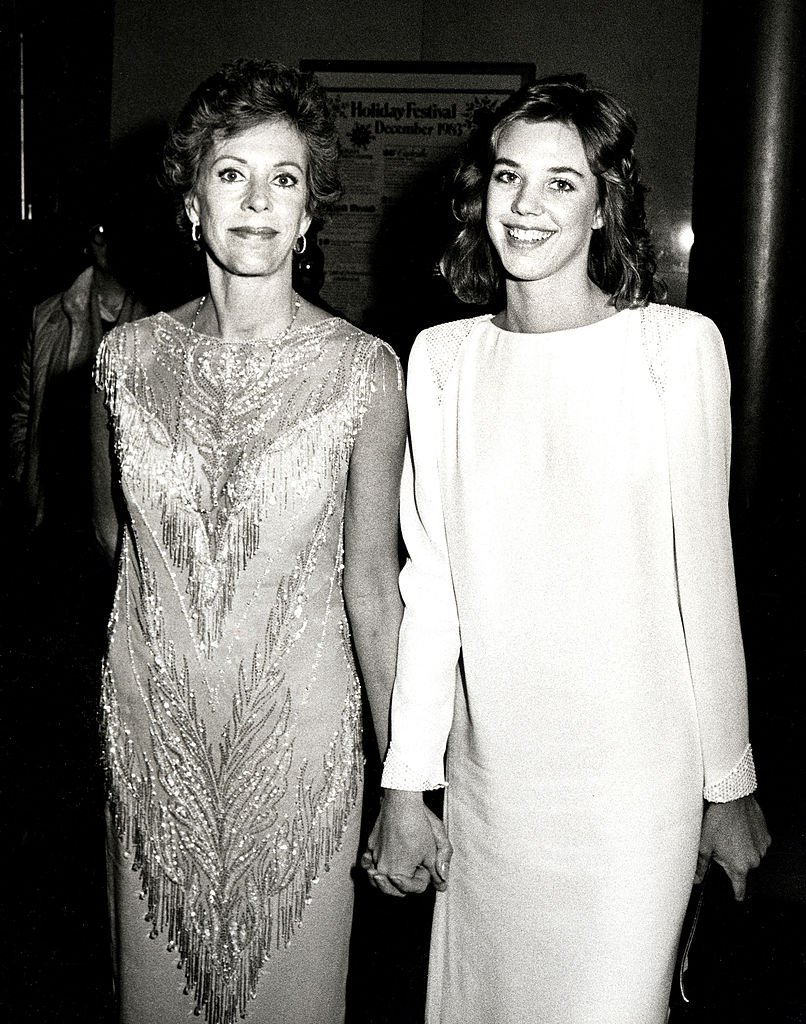 She was only 38 when she succumbed to lung and brain cancer. Carrie was also involved in the arts, singing, and acting. Carol never fully recovered after the death of her eldest daughter. She did marry again in 2001. Her third and current husband is Brian Miller.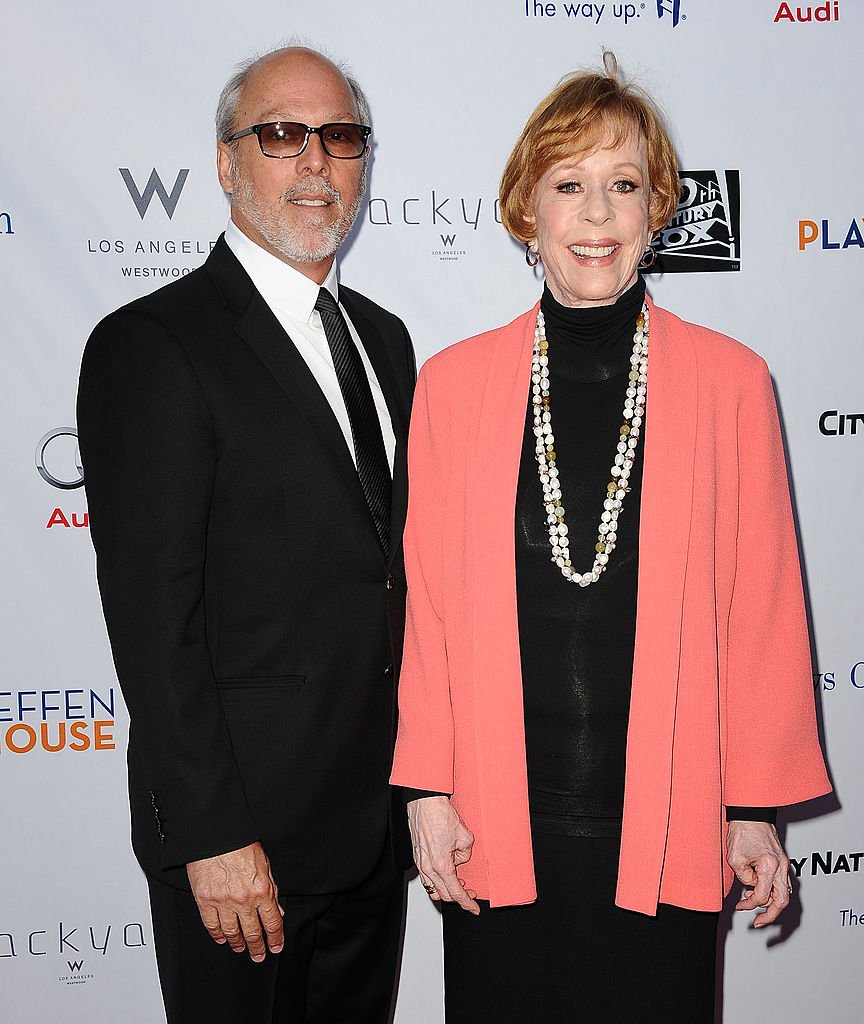 Carol is now 86 and still remarkably active on the screen. She's been on Desperate Housewives, Law, and Order: Special Victims Unit, Glee and 2014, she appeared on Broadway! The star has bеен honored with many awards, the Mark Twain Prize for American Humor being a notable accolade.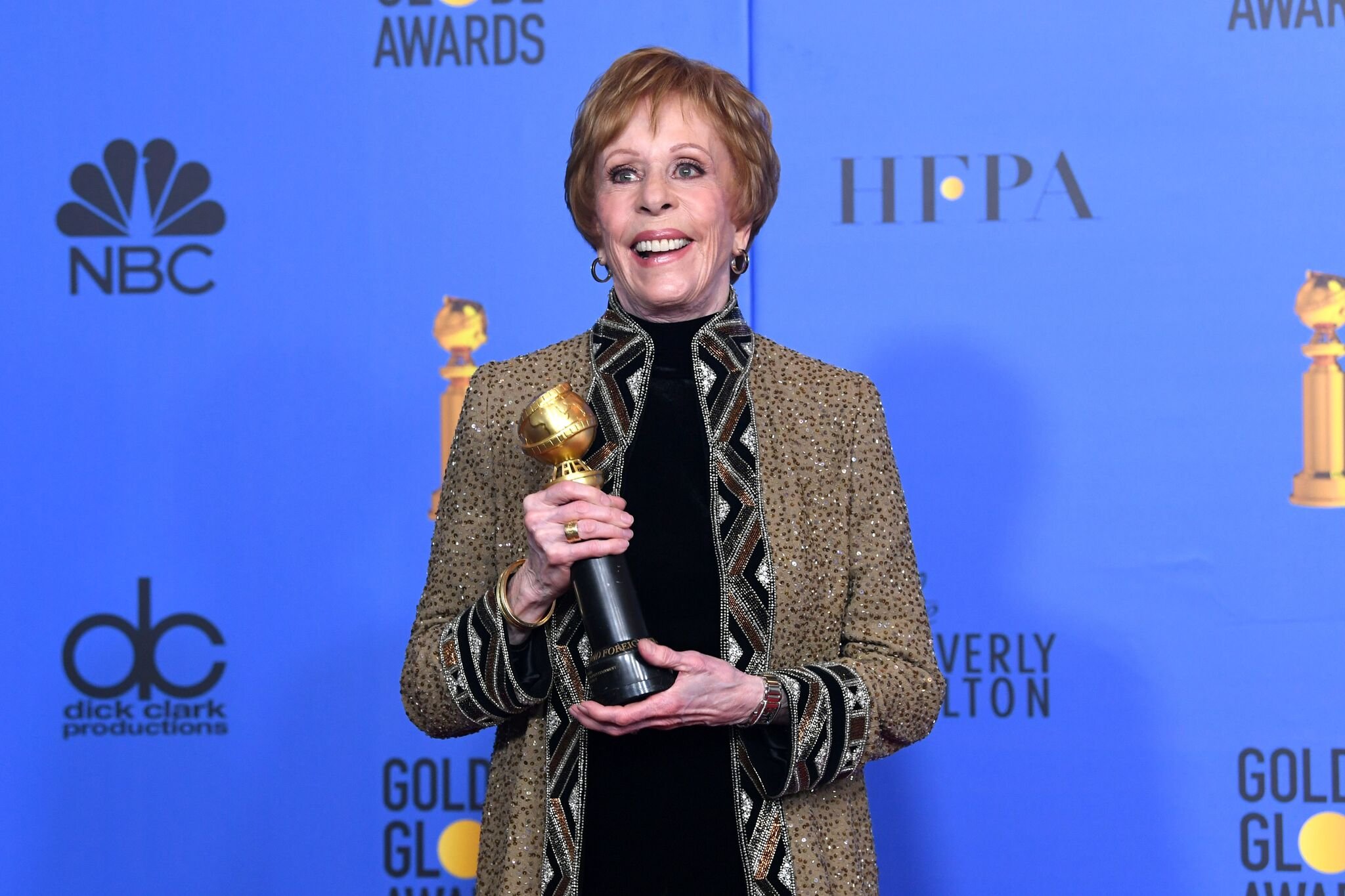 ---
VICKI LAWRENCE, THE YOUNGSTER WHO TOOK A CHANCE
Vicki Lawrence was born in 1949 and the star was intrigued by song and dance from a young age. She even joined a music group during high school, it was called the Young Americans. But her singing and dancing didn't stop there and this lucky girl got her big break young.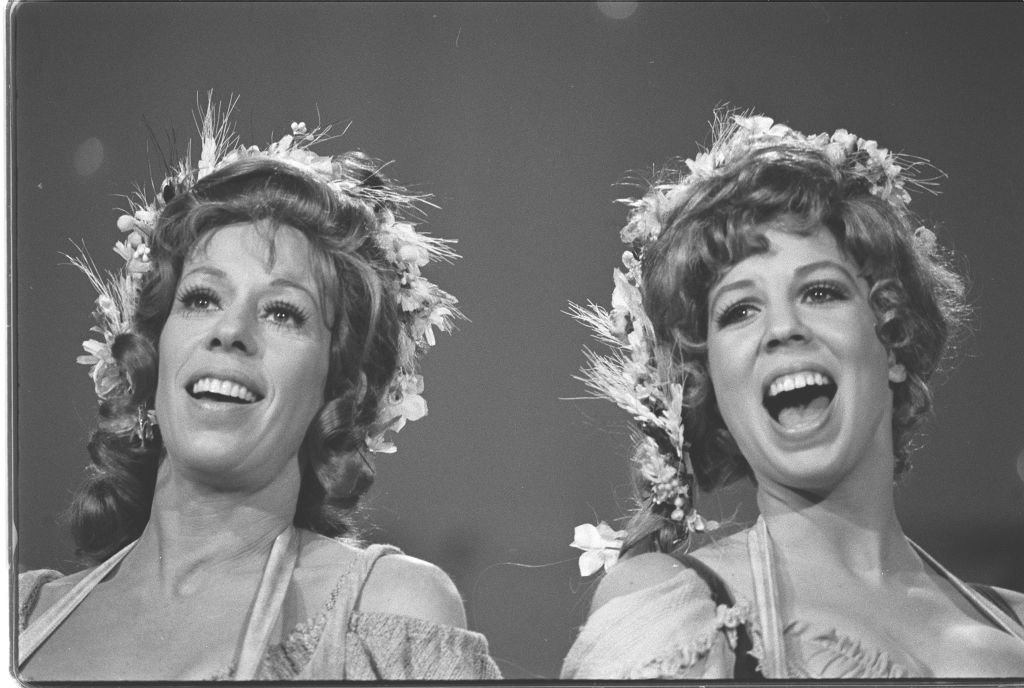 After the stars aligned when Vicki by chance sent Carol a letter about their resemblance. Coincidentally Carol needed a younger sister in the variety show that she was working on and so Vicki was the perfect candidate! 1967 would see the young star debut on The Carol Burnett Show.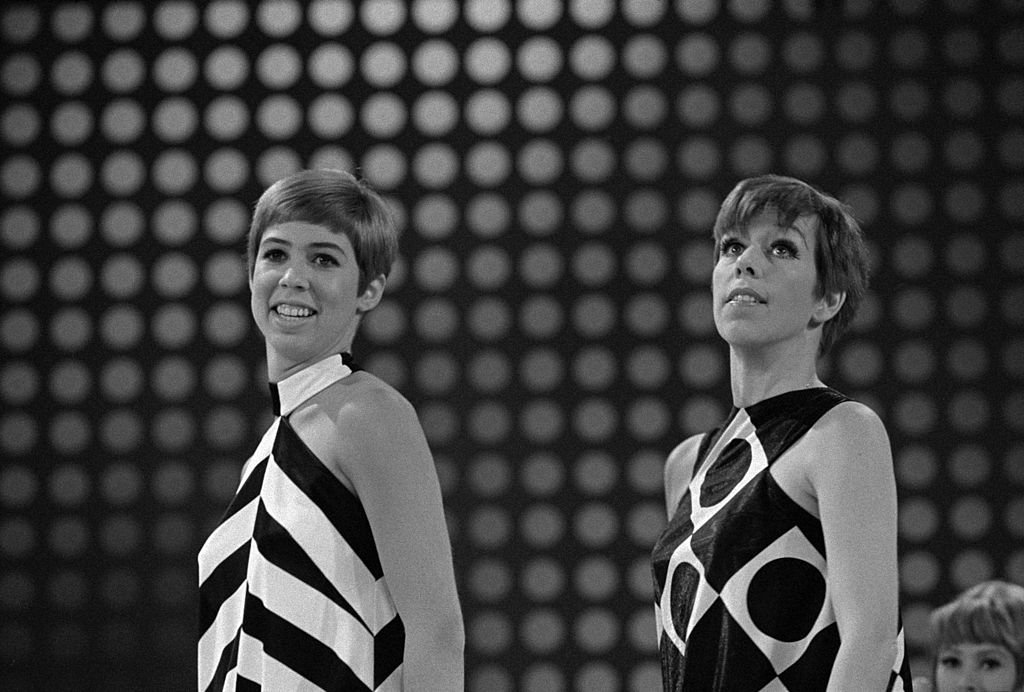 Thanks to the show, Vicki's career really began on a strong note and it wasn't long before she had carved out a remarkable reputation. She was on the show from start to finish and won an Emmy Award for her part as well as receiving various Golden Globe nominations.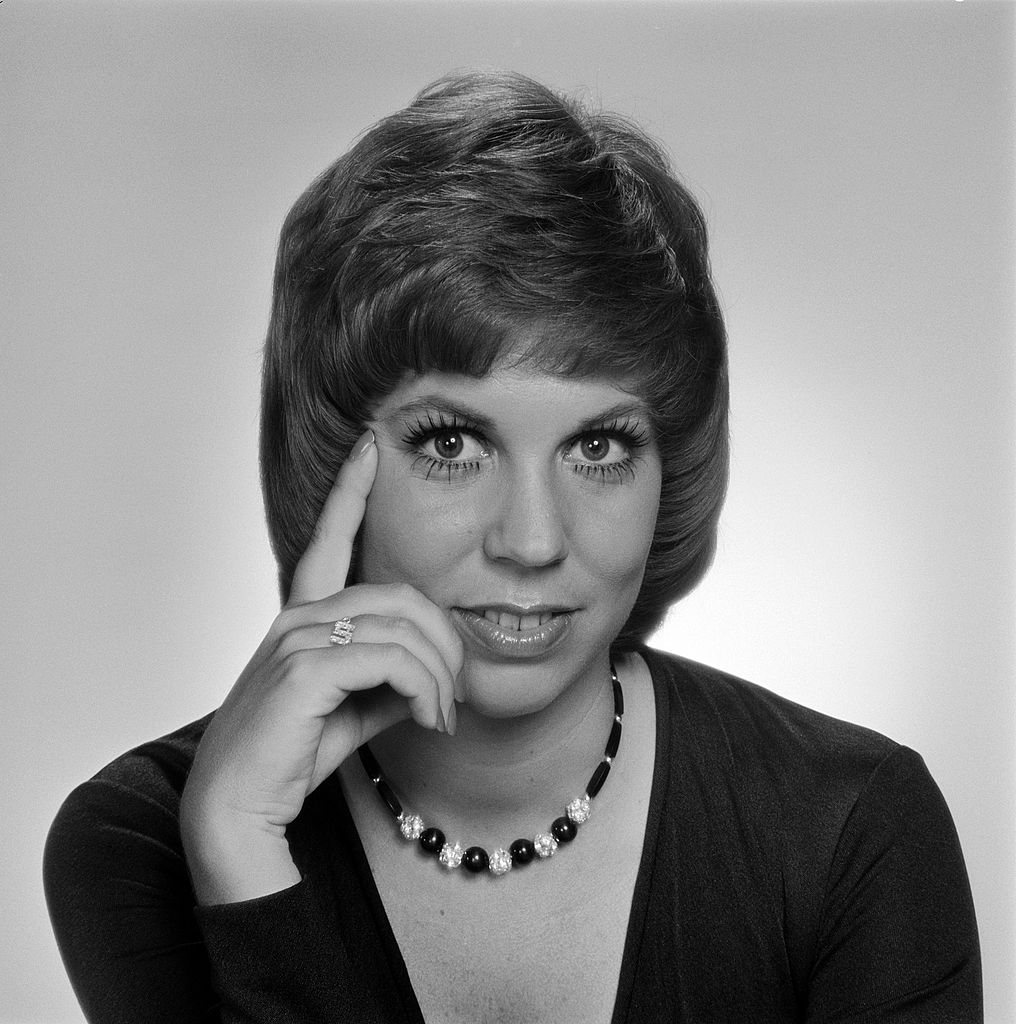 ---
VICKI'S LIFE AFTER THE SHOW
After the show, she landed her own series, where she starred as Thelma Harper, better known as Mama. Her personal life also saw her marry twice. Firstly to the country star Bobby Russell and then to Al Schultz after her husband's tragic death brought on by heart disease.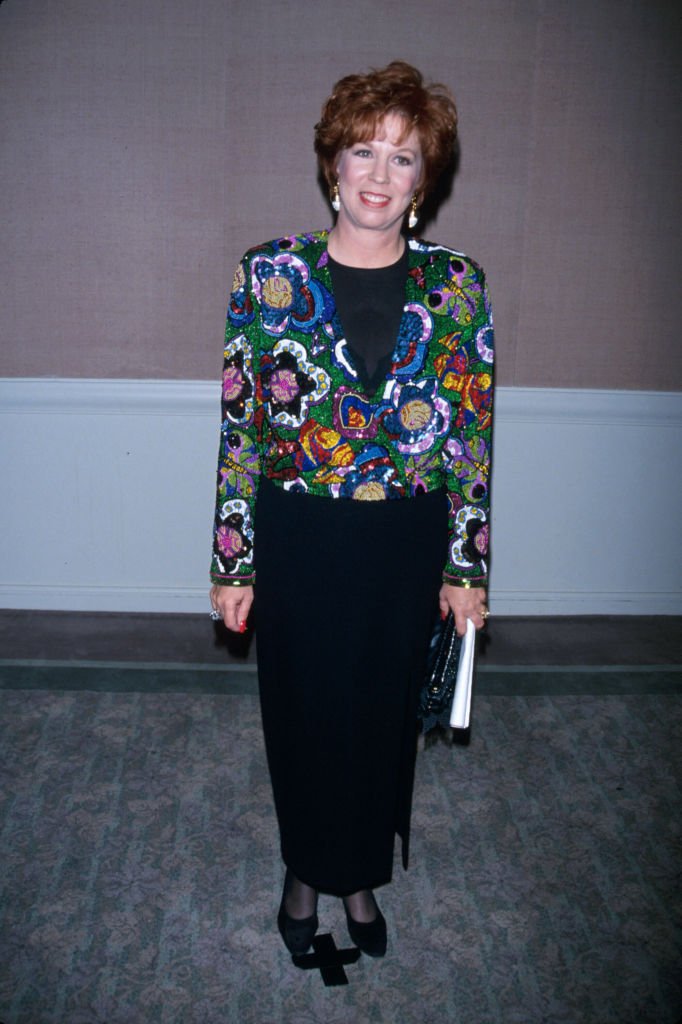 Her marriage to the make-up artist, Al Schultz did give Vicki two children. Namely, Courtney and Garrett. These days the star is still active and took on the role of Margarate in the 2018/19 show, The Cool Kids. We can't wait to see what this legendary actress does next!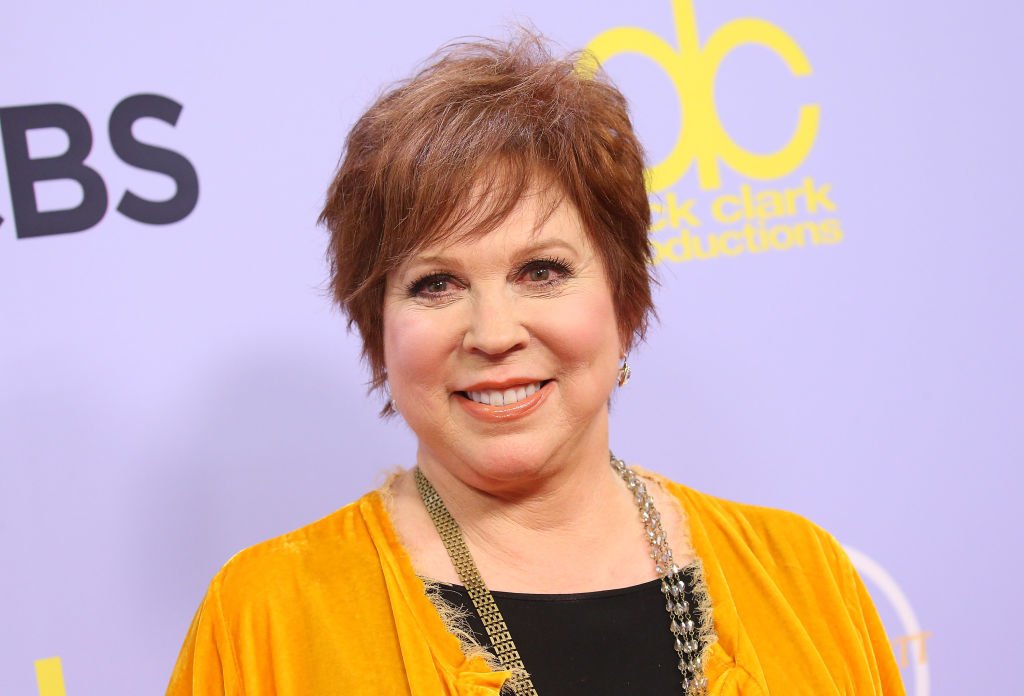 ---
LYLE WAGGONER, "THE ARROGANT GOLDEN BOY"
Lyle Wesley Waggoner was the announcer on The Carol Burnett Show. With a clear and commanding voice, he was regularly seen as the "arrogant golden boy." Before his days in this show, he was almost cast for the massive role of Batman but lost it to Adam West.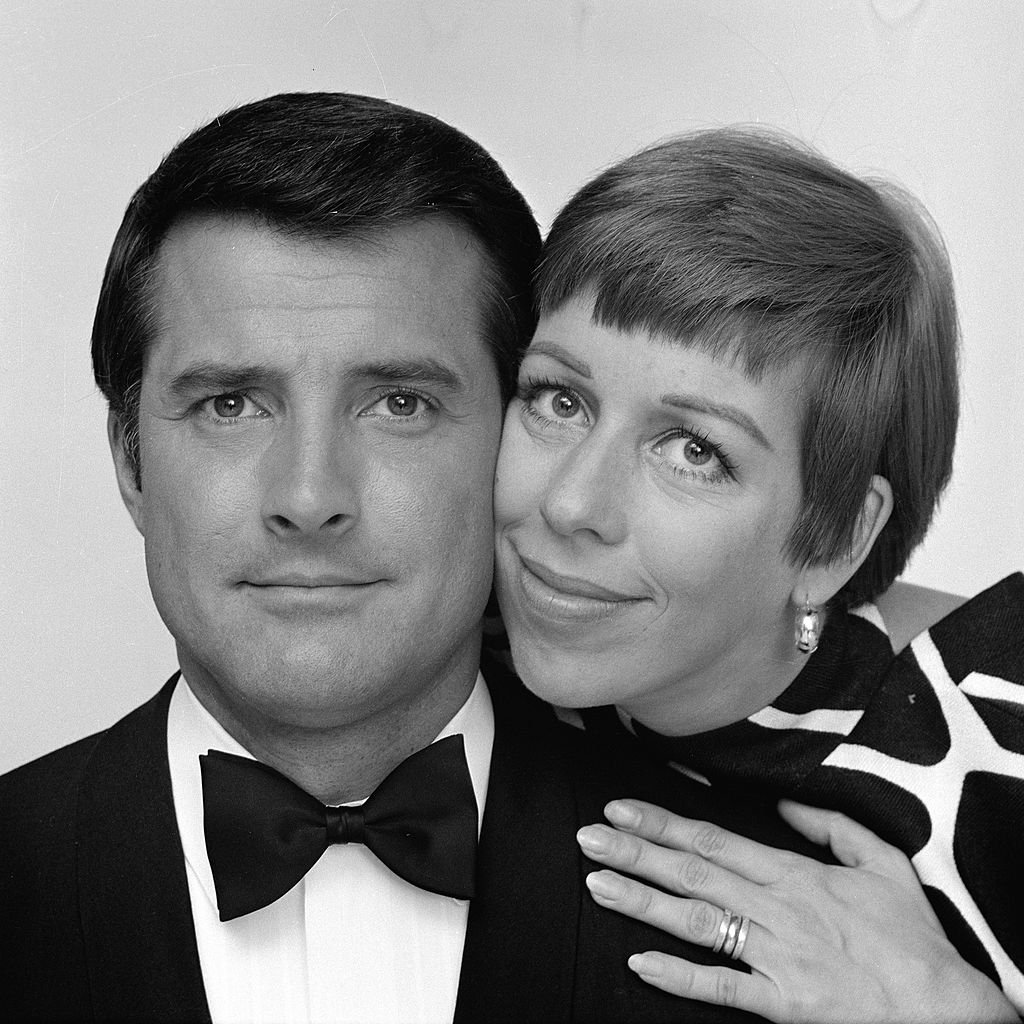 In the eighties is also starred on Happy Days (1980) (1984), Simon & Simon (1986) and Murder, She Wrote (1984).  He has since then been a part of programs like Ellen and Burke's Law with his most recent stint on The War at Home. Sadly he passed away in March 2020.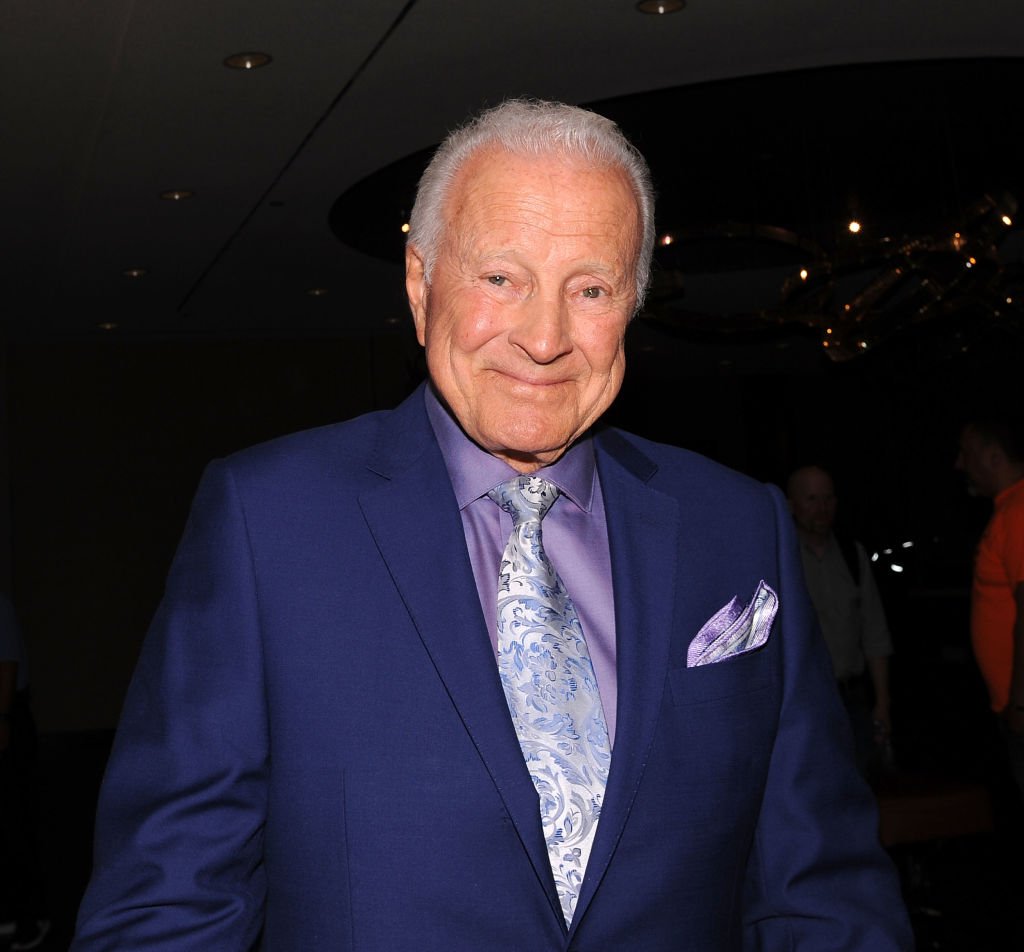 ---
THE MAN WHO CHOSE TO LEAVE THE SHOW, HARVEY KORMAN
Born in Chicago in the twenties, this actor's first role was as a banana. His first time on The Danny Kaye Show was in the second season but he would soon move on to bigger and better things... The tall funnyman was made for The Carol Burnett Show.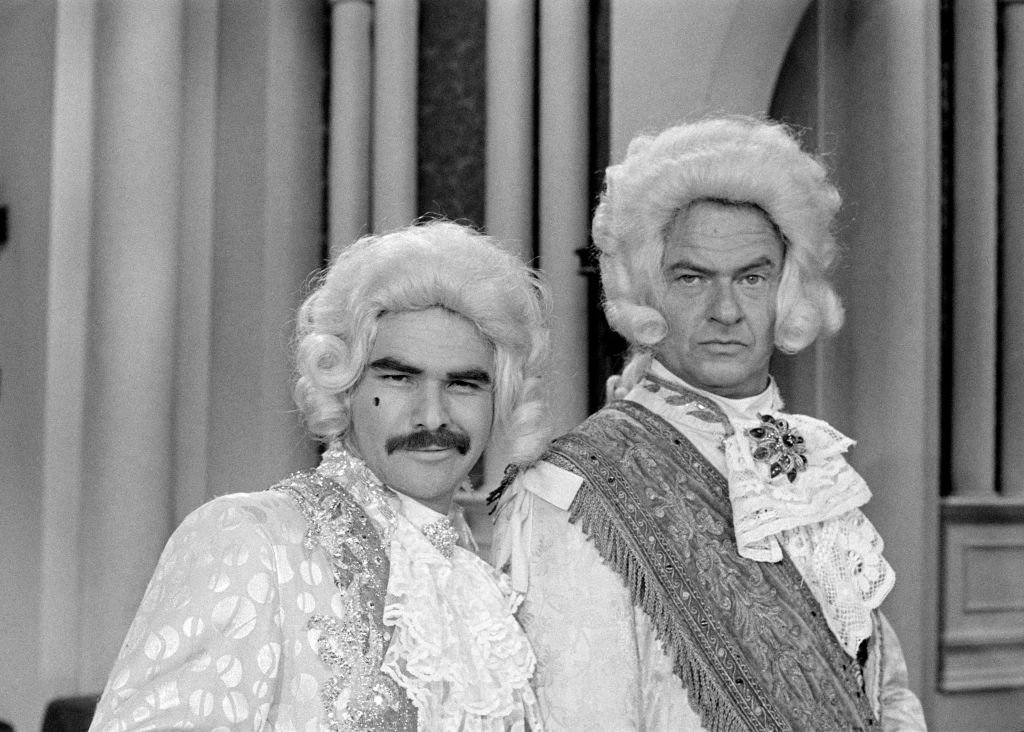 He starred on the screen until about 1977 when he left to follow other jobs. Sadly he never reached as much success as he had hoped to... He even attempted his own show, The Harvey Korman Show but it didn't even see more than six episodes before cancellation.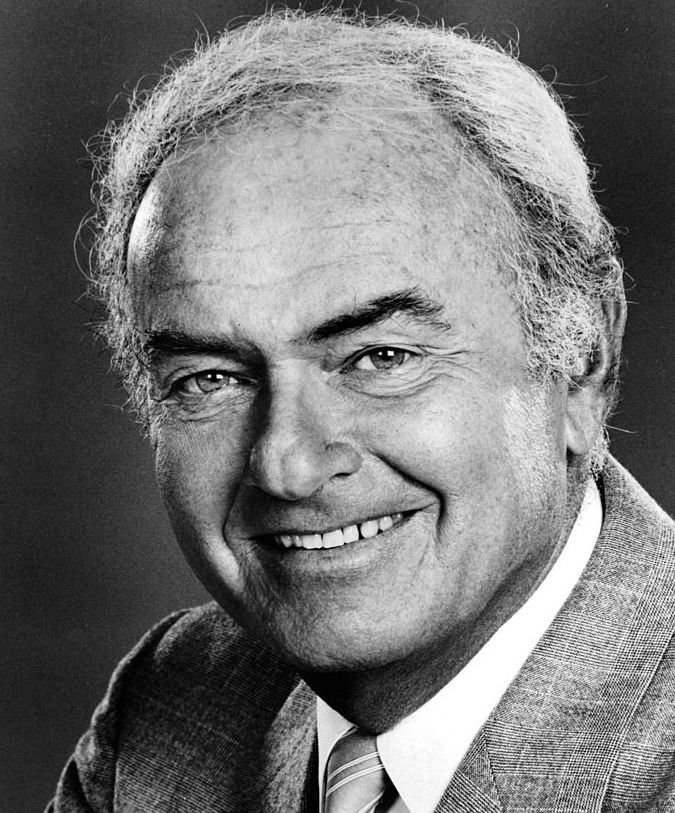 Harvey was also married twice, firstly to Donna Ehlert and then to Deborah Fritz. From the first marriage, he had a daughter and a son Maria and Christopher. Then, from his second union, Kate and Laura. Sadly the actor died in 2008 after suffering health complications.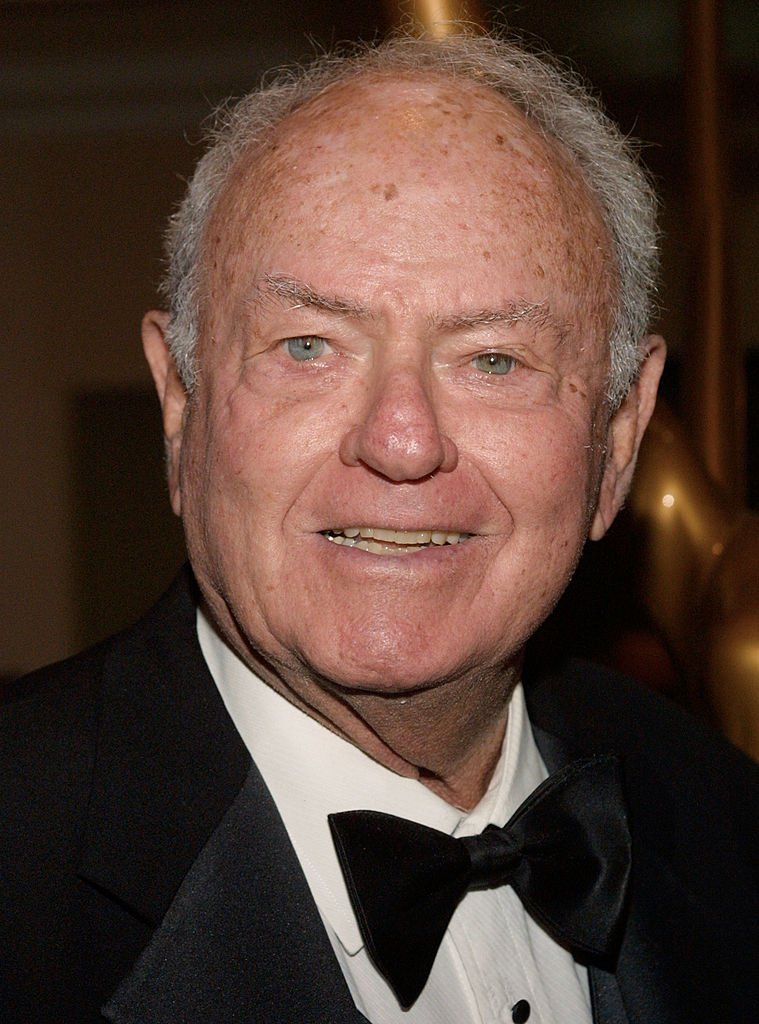 ---
WHY TIM CONWAY CHANGED HIS NAME
Thomas Daniel "Tim" Conway was not the conventional actor. In fact, he first garnered a degree in speech and radio before going into acting. However, when he graduated he didn't get into acting immediately either. The star would first serve his country by joining the army.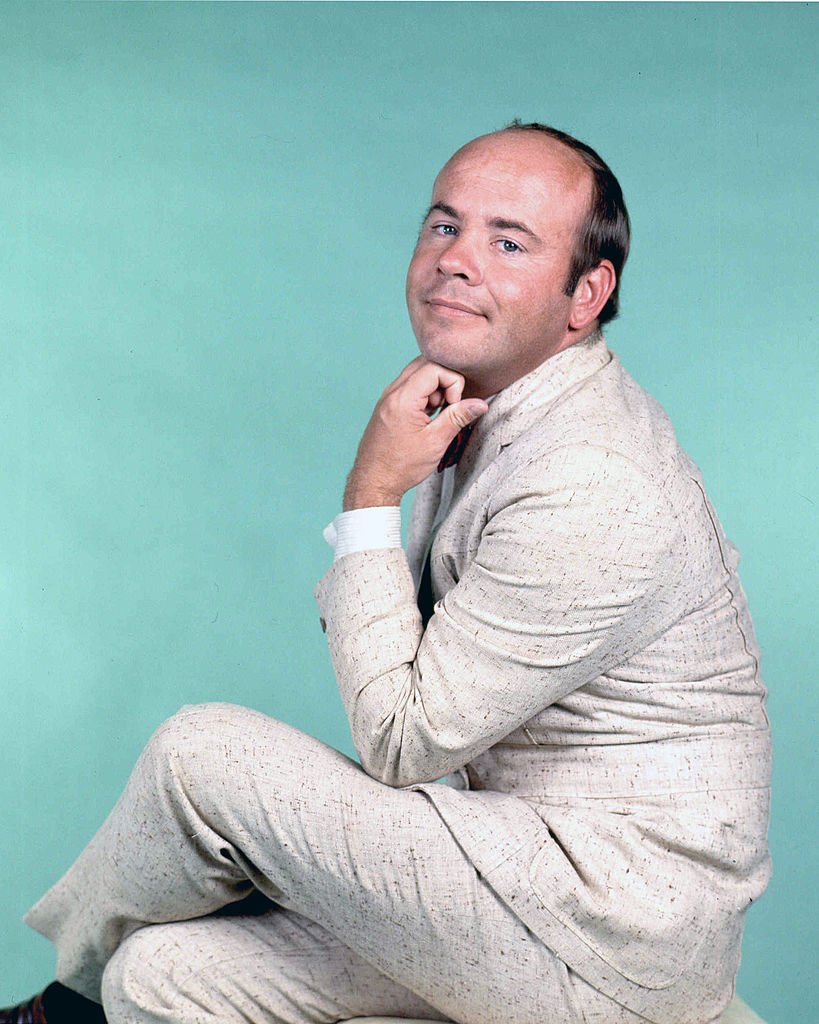 He then returned to America and found a job at a TV station. He was first recognized on The Steve Allen Show. The actor did have to make a pretty big sacrifice during his early days in the industry... He had to change his name because there already was a famous Tom Conway.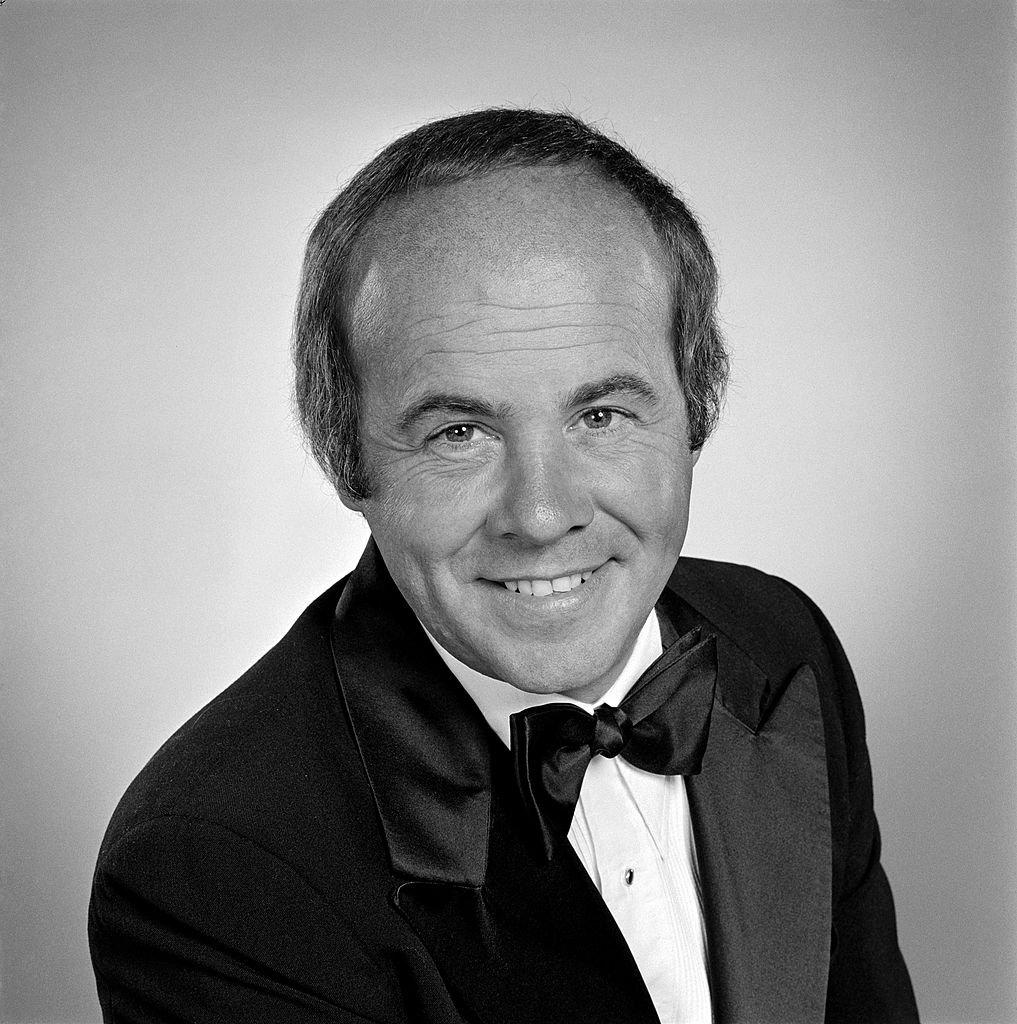 This was, of course, the famous British actor Tom Conway. To make sure he could be his own person without ever being confused, he decided to change his name to Tim. He only began a regular stint on The Carol Burnett Show from the season of 1975-1976.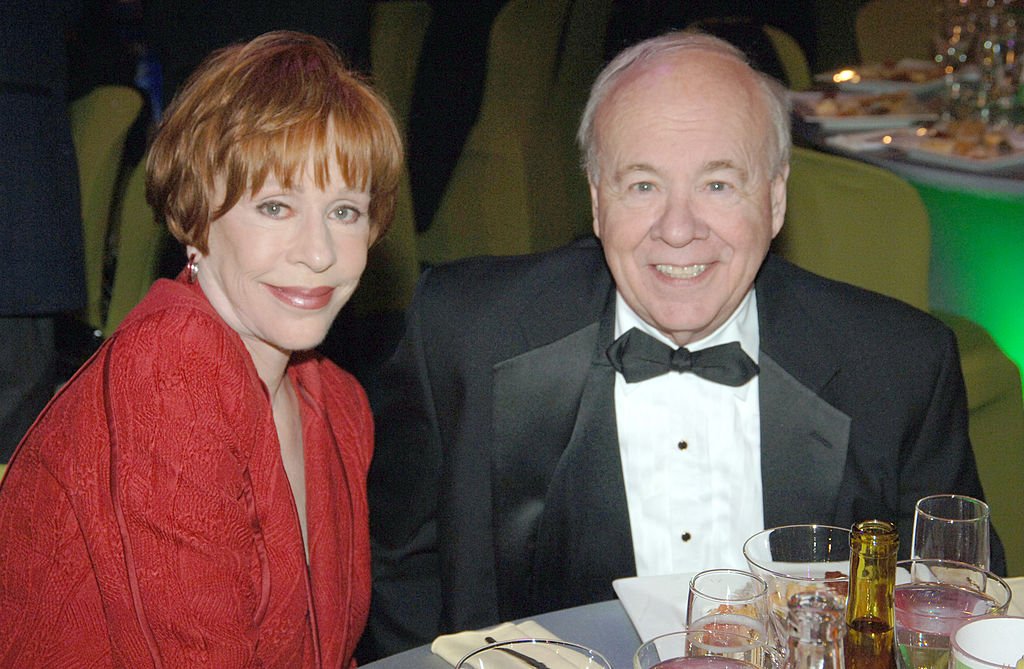 ---
CAROL IS RESPONSIBLE FOR LYLE'S CAREER 
Tim's opening to stay on more permanently came when Lyle left the show. In 2010 Carol told the LA Times the following.
"All of a sudden in the ninth season of the show, we said w