Jason Momoa Shares Everything's Possible after He Married Lisa Bonet - Take a Look into Their Family
She graced our television screens for years as 'Denise Huxtable Kendall' on "A Different World" and "The Cosby Show", while he was the object of every woman's desire after landing a role of a lifetime on "Baywatch: Hawaii." Despite having a twelve-year age difference, actors Lisa Bonet and Jason Momoa have been one of Hollywood's most loyal and endearing couples.
---
Fourteen years, a marriage and two kids later, we take a look at how far these two celebrities have come from being an unlikely high-profile item to the ideal, loving and heartwarming couple we know them as today. From Jason's childhood obsession to Lisa's struggles from a failed marriage, we cover it all. So go on and start reading!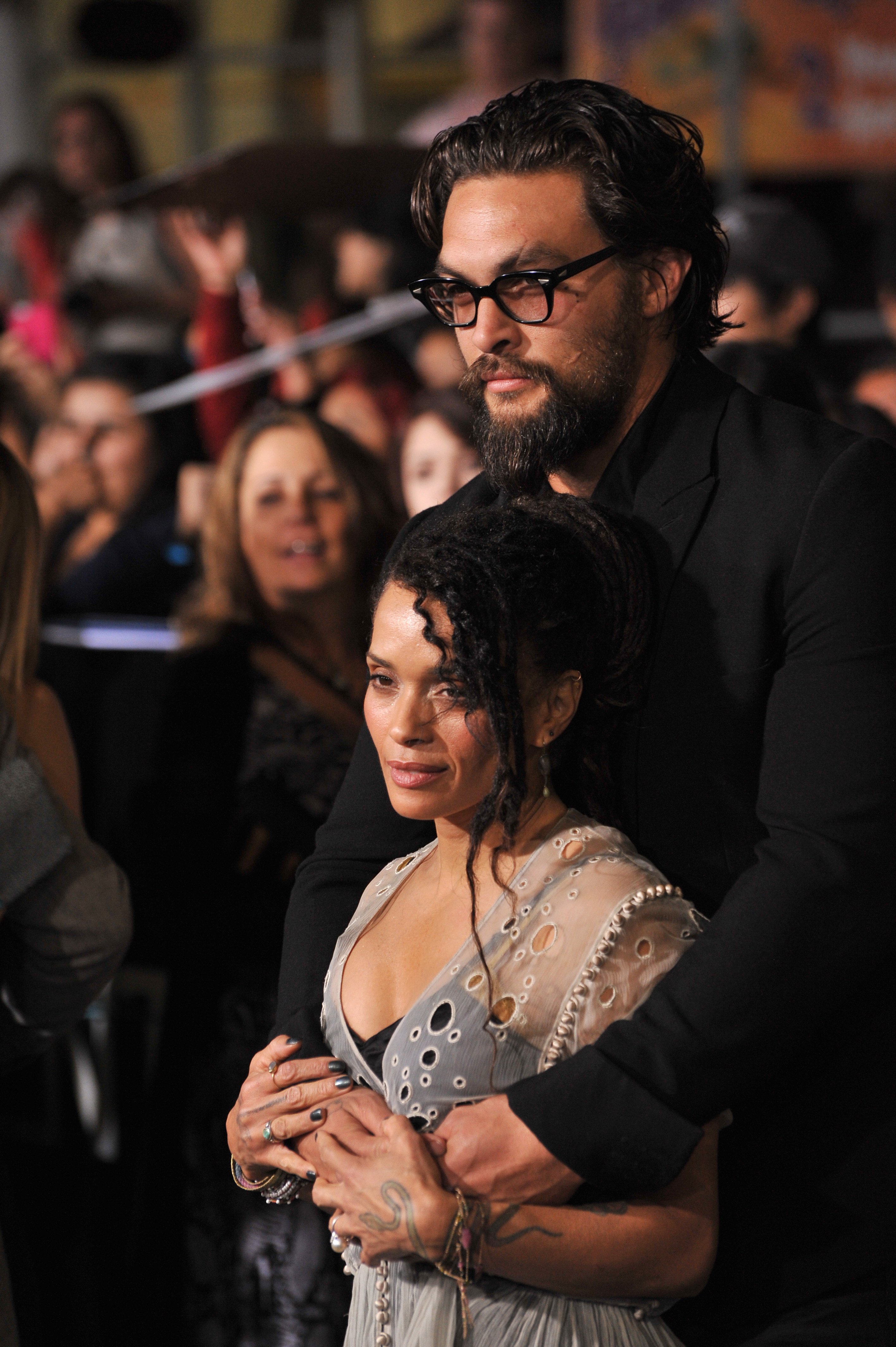 ---
JASON MOMOA
Way before Jason Momoa jumped on the superhero hype train in DC's "Justice League" as Aquaman or became everyone's favorite Khal on "Game of Thrones", Drogo, he already had a growing acting career. Now that he's one of Hollywood's elite stars it might surprise you to find out that his climb to the top was a rather slow one.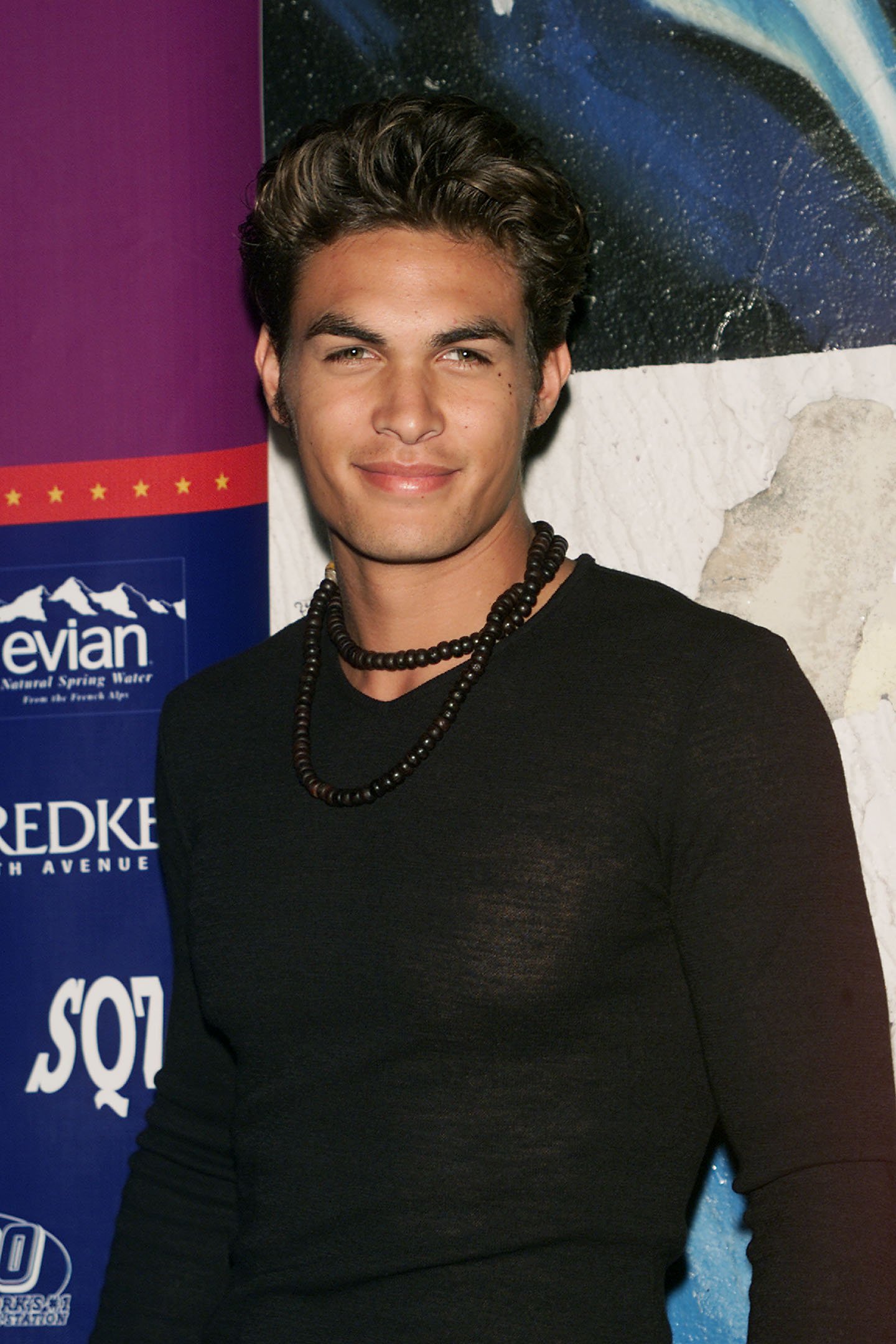 ---
After winning the Hawaiian Model of the Year and hosting Ms. Tean Hawaii in 1999, he would supplement his earnings in modeling by working at a local surf shop, where he learned about open auditions for "Baywatch: Hawaii." With no prior acting experience, Momoa beat out 1300 other hopefuls for the role of, well, Jason.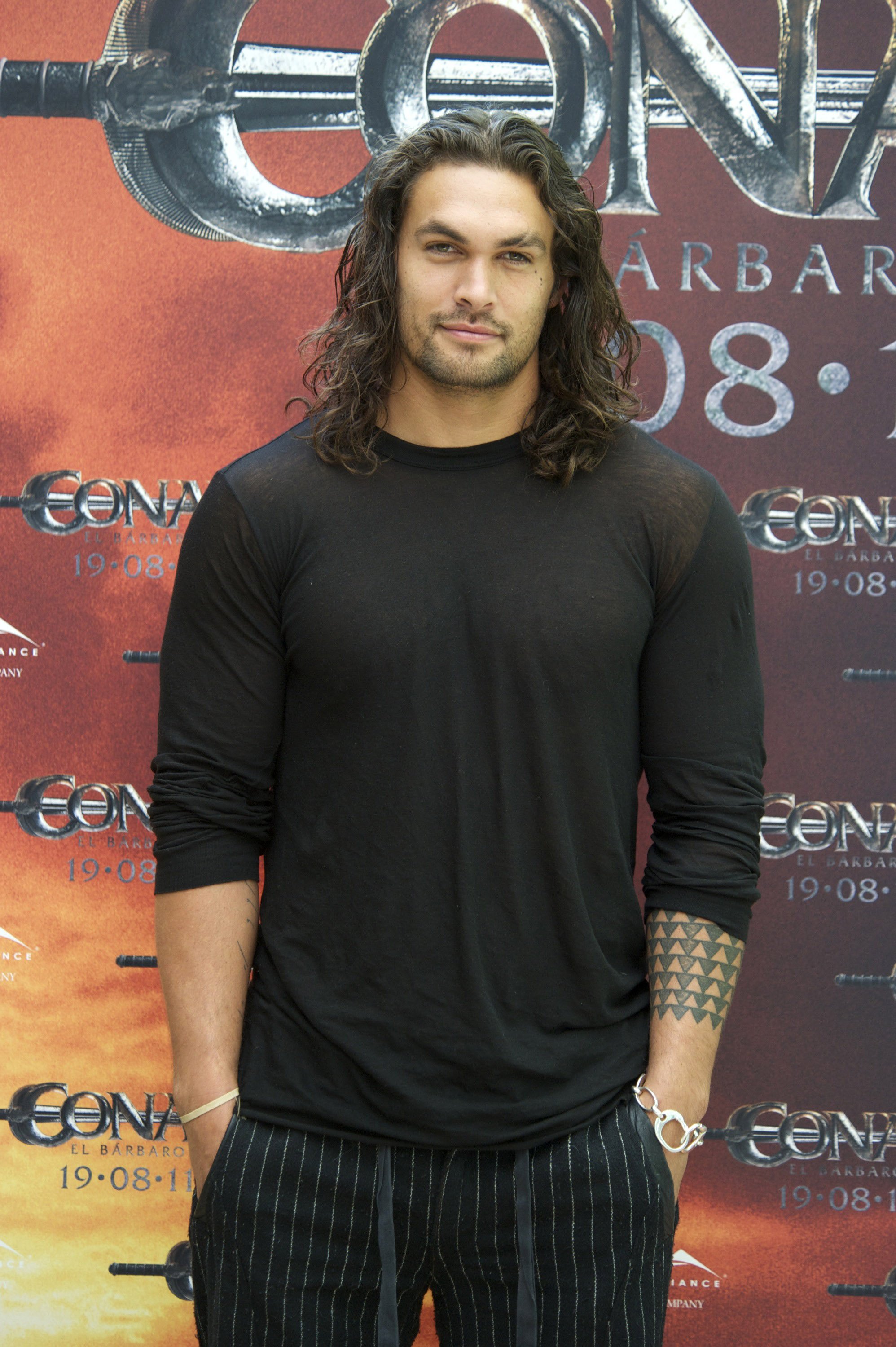 ---
He played the character for the show's two seasons, ending in 2001. It took him a couple of years to find steady representation and finding more acting work but in 2004, he was cast in a feature film "Johnson's Family Vacation" and short-lived soap opera "North Shore". By 2005, he was cast as Ronon Dex on Stargate: Atlantis.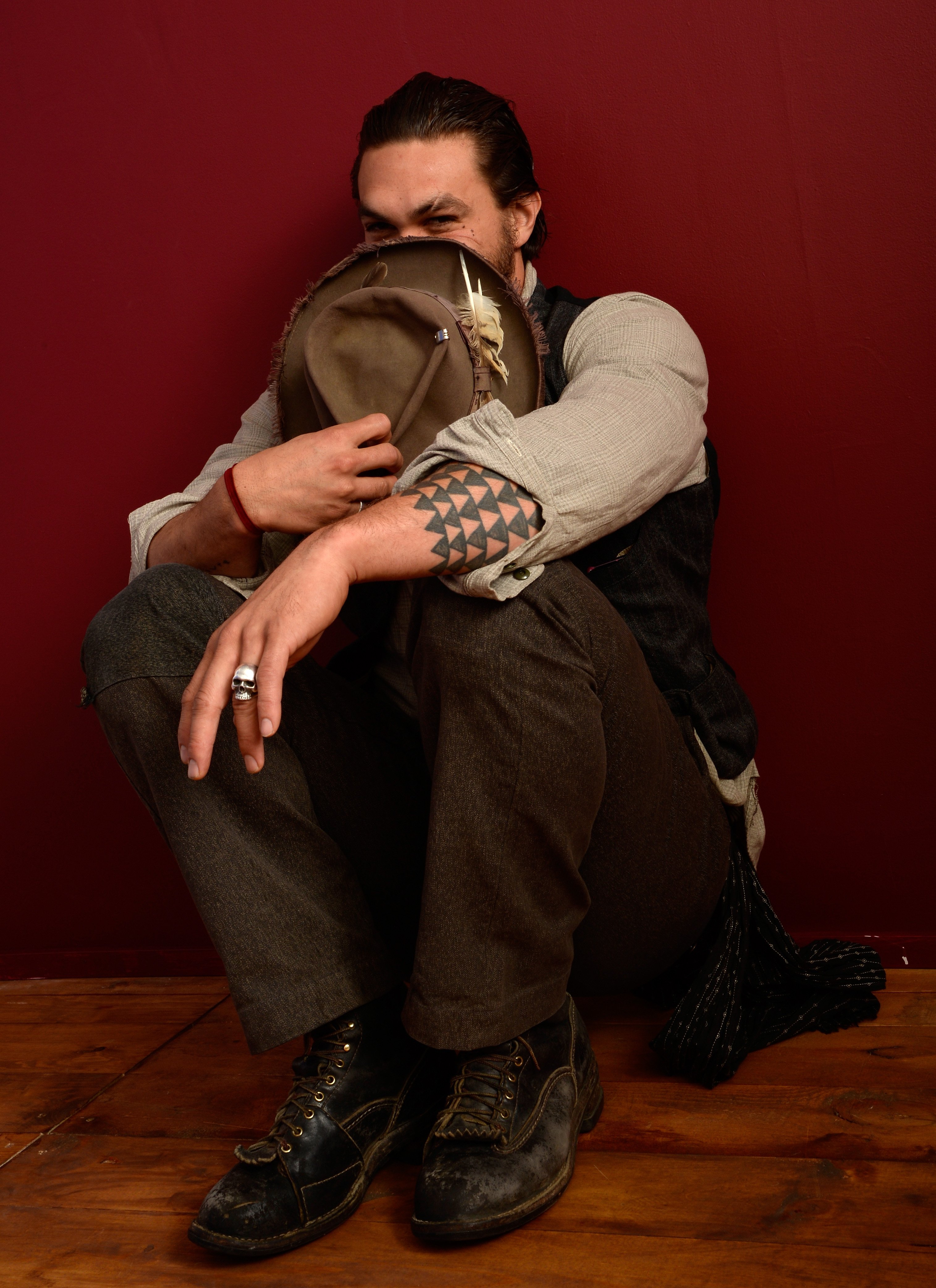 ---
He played the sci-fi character all the way until 2009, and two years later would be cast in the box office flop, "Conan the Barbarian." Fortunately for Momoa, his portrayal of Conan was also his ticket to playing Khal Drogo on the immensely popular "Game of Thrones." His success on here shot him up to the superstar he is today.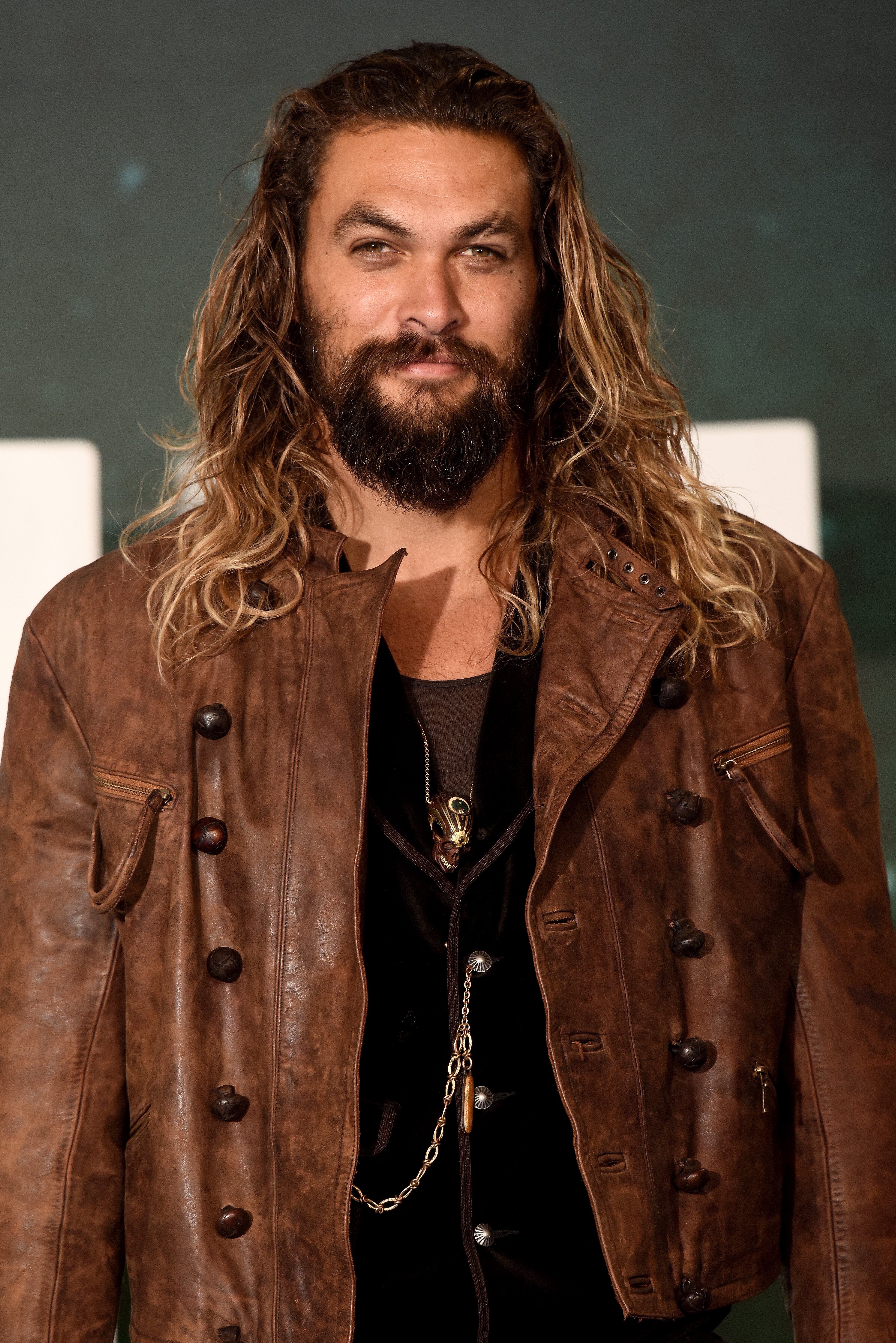 ---
LISA BONET
Bonet charmed everyone when she was cast on  "The Cosby Show" and later "A Different World", as the much-loved character Denise. Her character on the show was loosely based on Cosby's real-life daughter, Errin. Through Bonet, fans of the show related to Denise's storyline about self-discovery and independence.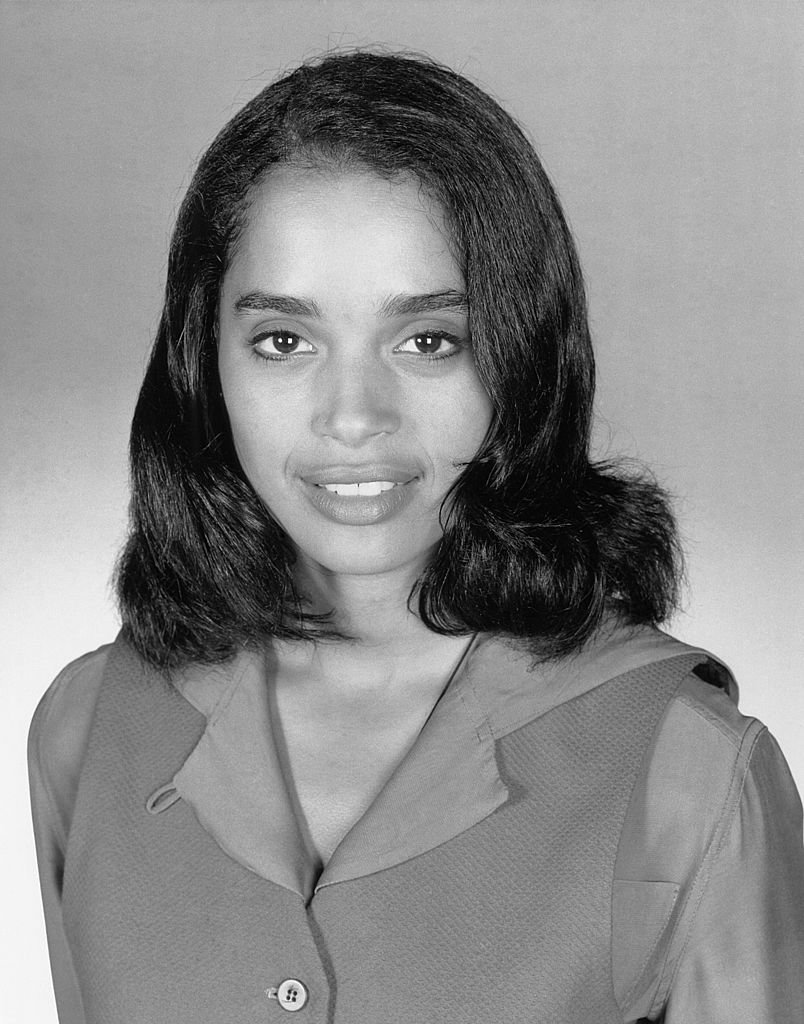 ---
At the height of her career, Bonet met, fell in love and married singer and actor Lenny Kravitz. The two met backstage at a New Edition Concert. The two stars married in 1987 and then had a daughter, actress Zoe Kravitz a year later. Amid the couple's fame and was the controversial issue of Kravitz being unfaithful to Bonet.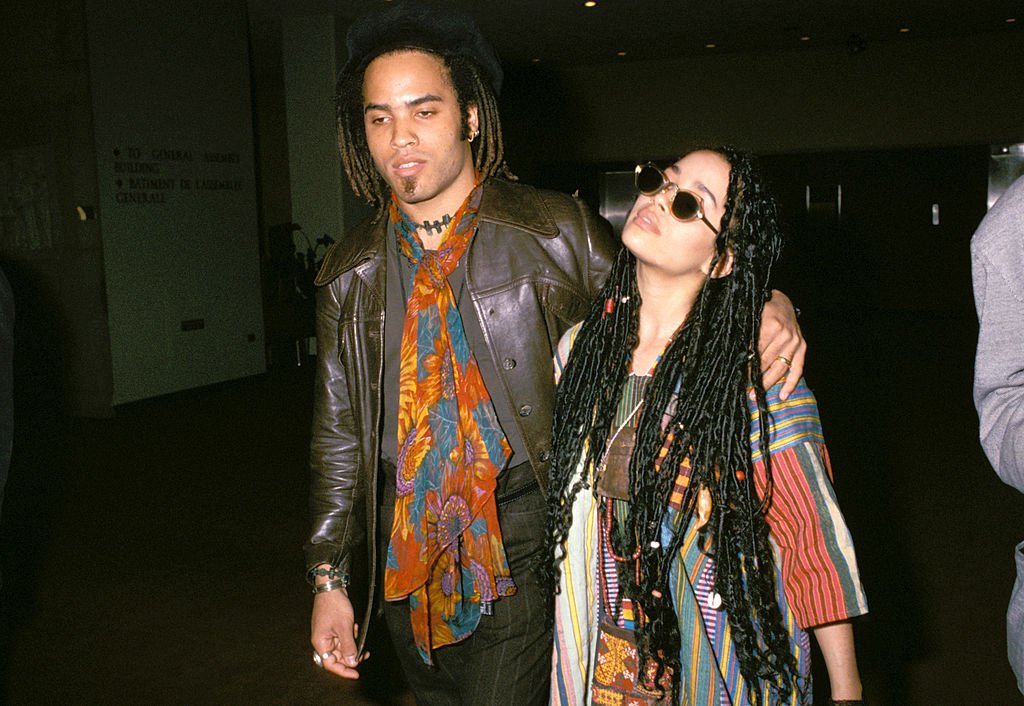 ---
This among other things eventually led to their eventual divorce in 1993. Between the time of her divorce to Lenny Kravitz and the time she started seeing Jason Momoa, Bonet's acting career took a major downturn. She only starred in a handful of films from 1993 to 2006 which include "Biker Boyz", "Dead Connection", and "Enemy of the State."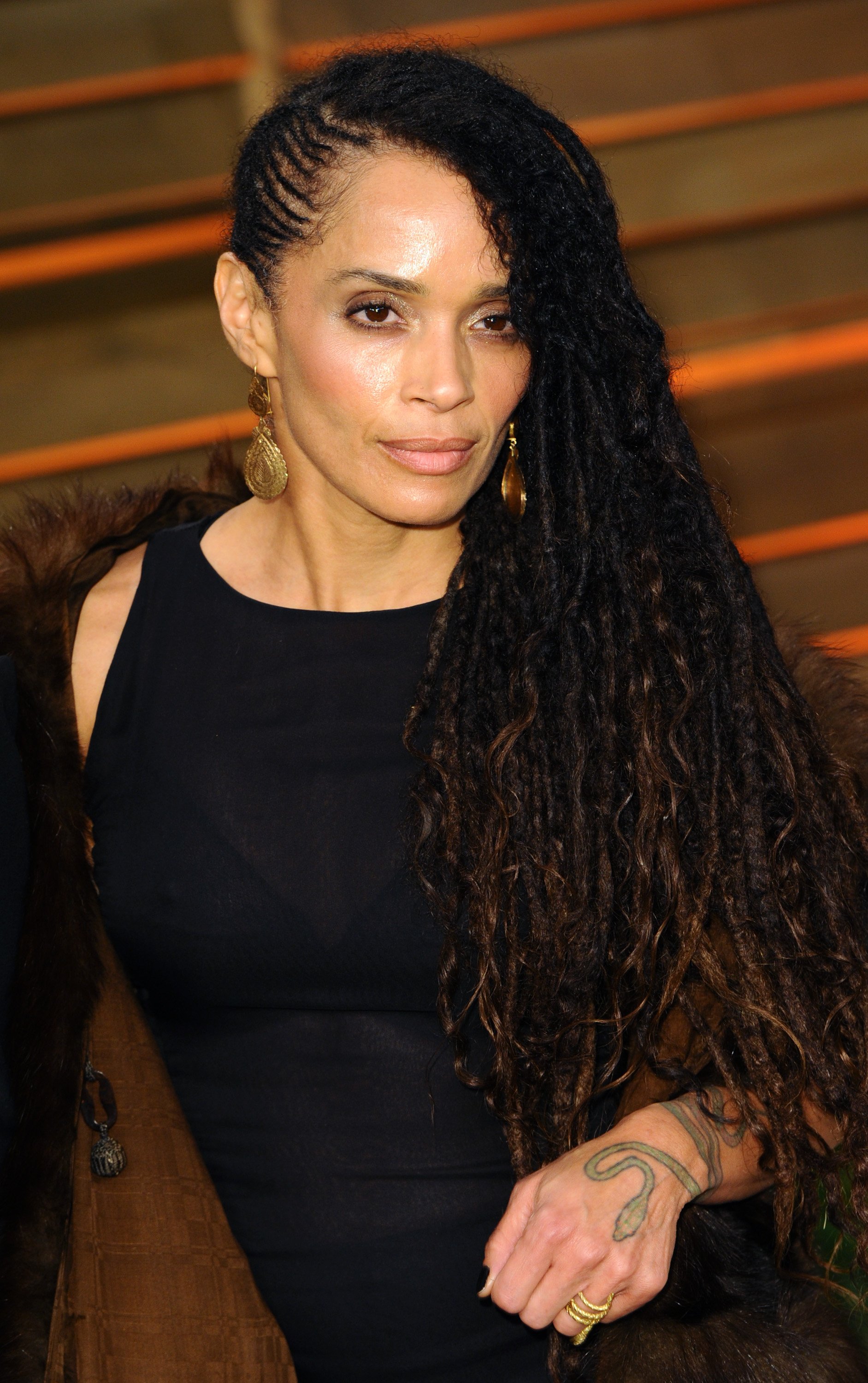 ---
After being encouraged by her partner, Momoa, to take up acting once more, and finding the confidence in herself to do so, Bonet's acting career has seen a resurgence. Tv shows "Life on Mars", "The Red Road", "Girls" and "Ray Donovan." She also starred in alongside Momoa in his writing and directorial debut "Road to Paloma."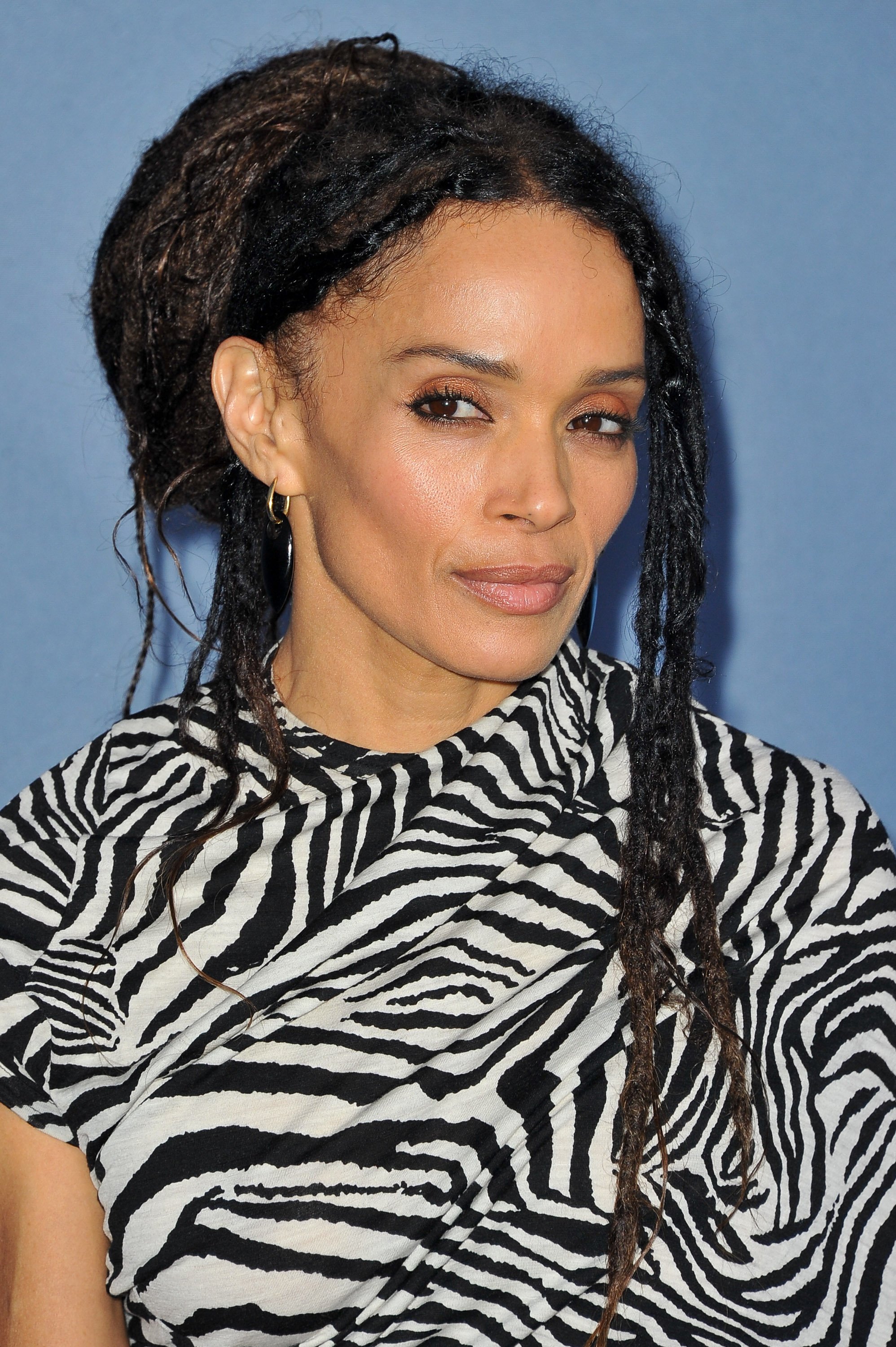 ---
MOMOA WAS A STALKER... JUST KIDDING
When Jason Momoa went on The Late Late Show with James Corden, he talked about his then-newly wed-wife. Much to everyone's surprise Momoa confirmed that he and Bonet had just tied the know in 2017. On the talk show, Corden asked if it was love at first sight for the couple, and the actor's response caught everyone by surprise.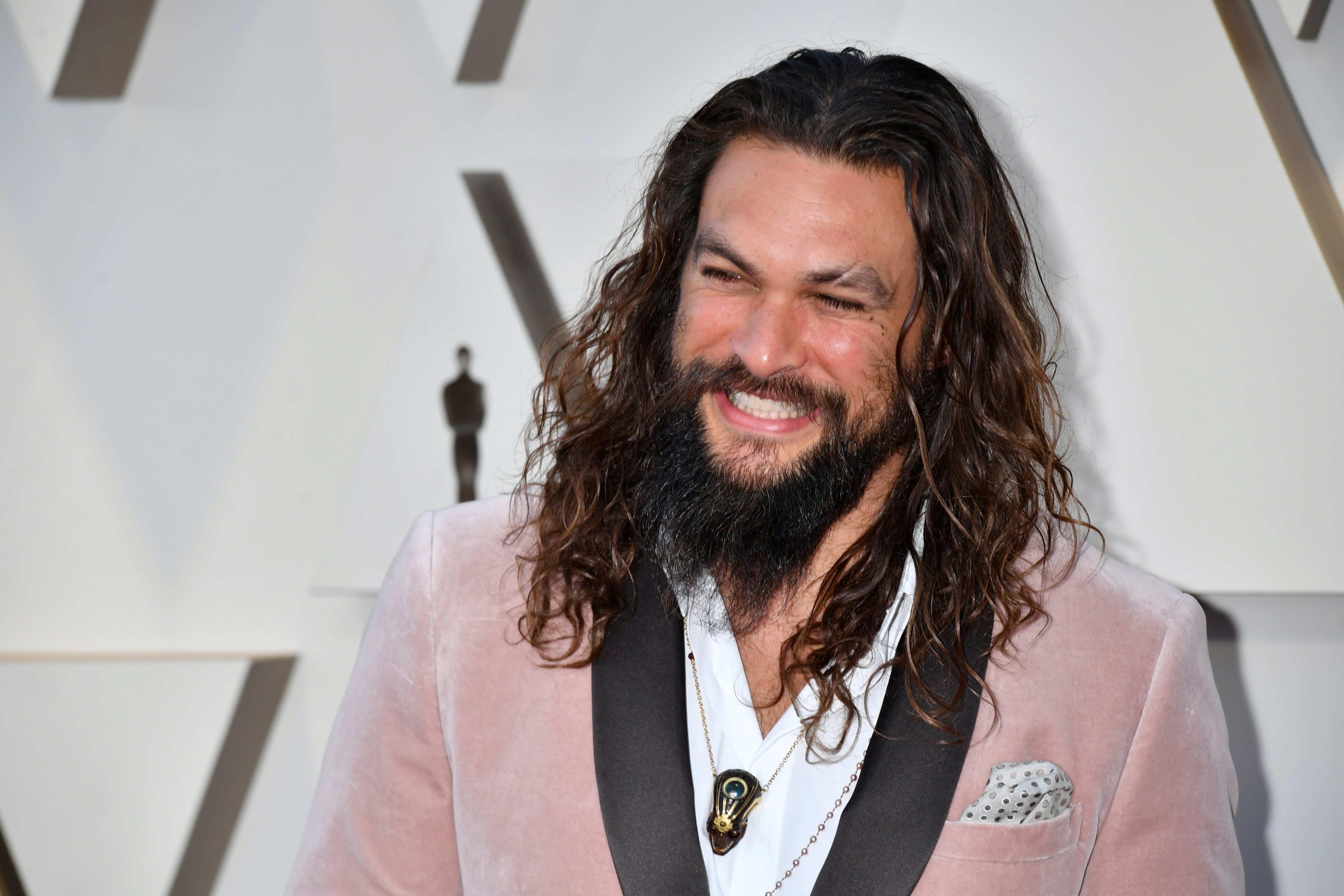 ---
He said: "Ever since I was 8 years old and I saw her [Bonet] on TV, I was like, 'Mommy, I want that one!'" He revealed that he had a crush on Bonet since she was still on "The Cosby Show." He continued to joke about how he internalized that one day he would marry her. As most schoolboys would internalize marrying their first crush.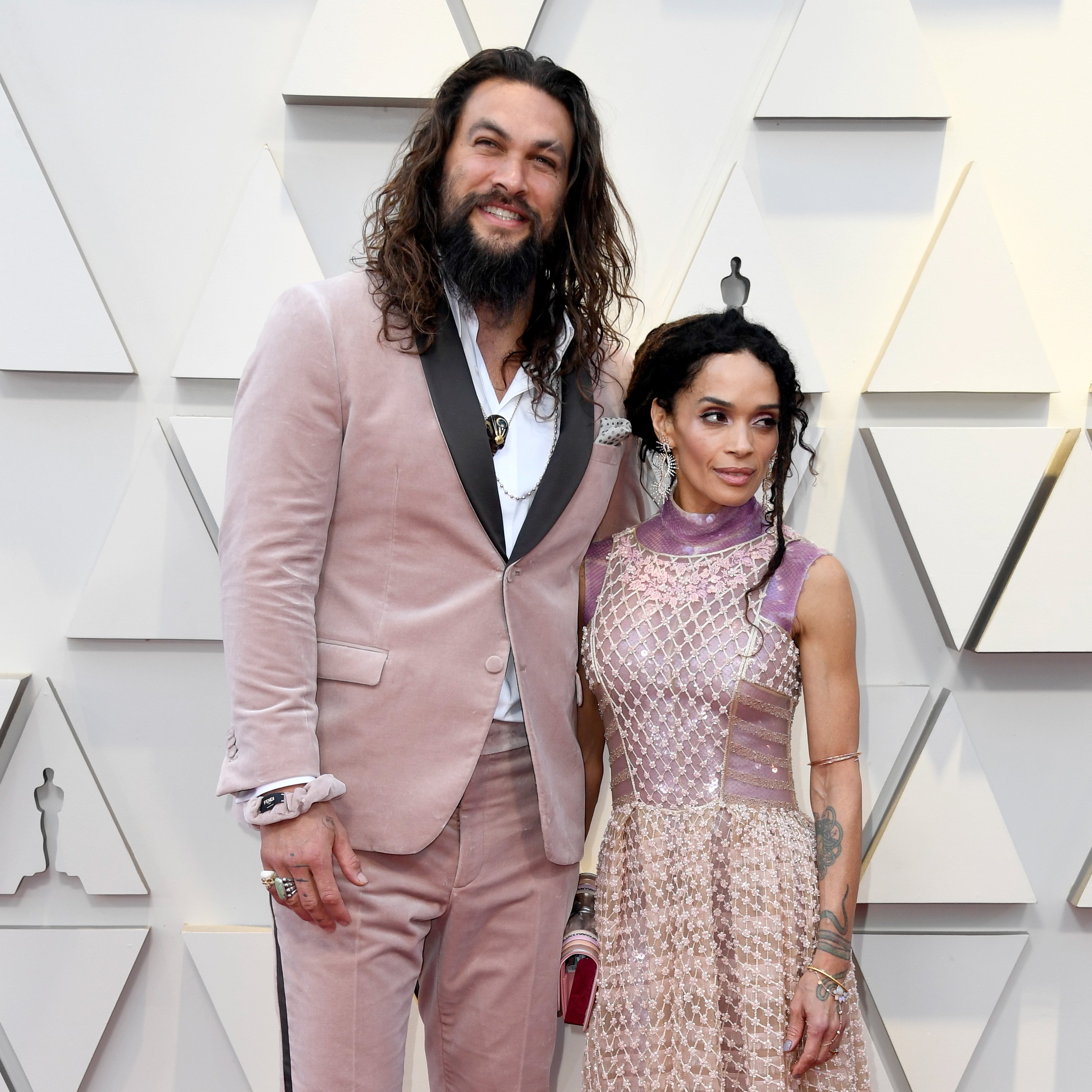 ---
But not Momoa, apparently he added: "I'm like, 'I'm going to stalk you for the rest of my life and I'm going to get you.' I am a full-fledged stalker. I didn't tell her that until we had two babies—otherwise, I'd be creepy and weird. I've always wanted to meet her. She was a queen, always."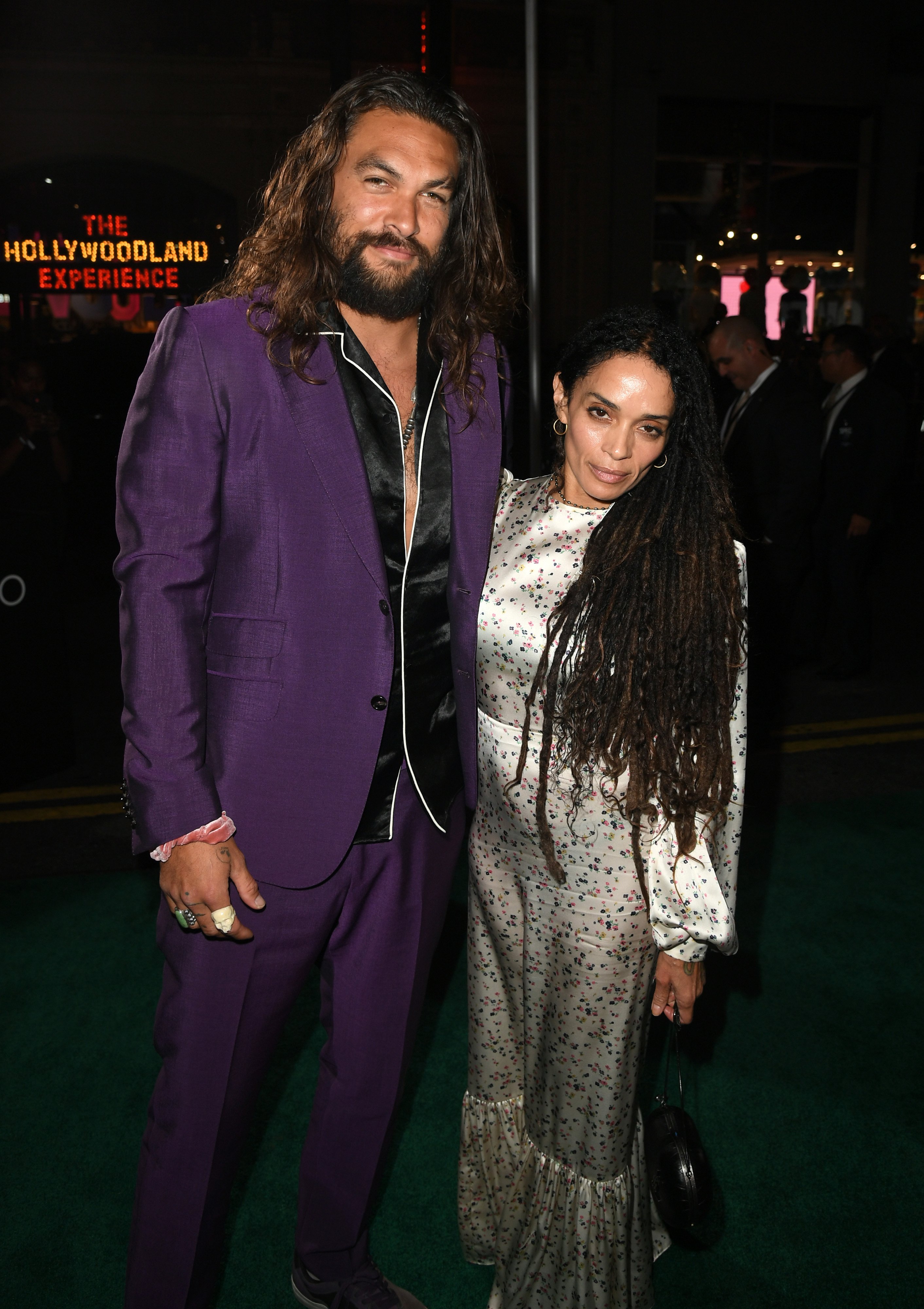 ---
LISA'S UNEASY JOURNEY
Bonet was only 20 years old when she and rocker, Lenny Kravits eloped in 1987. After their divorce in 1992, the two adopted healthy co-parenting mechanics for their daughter Zoe. Despite this, however, the actress was only in her mid-20s. She tells PORTEREdit in a rare interview, this time of her life was "a very accelerated time, spiritually and intellectually."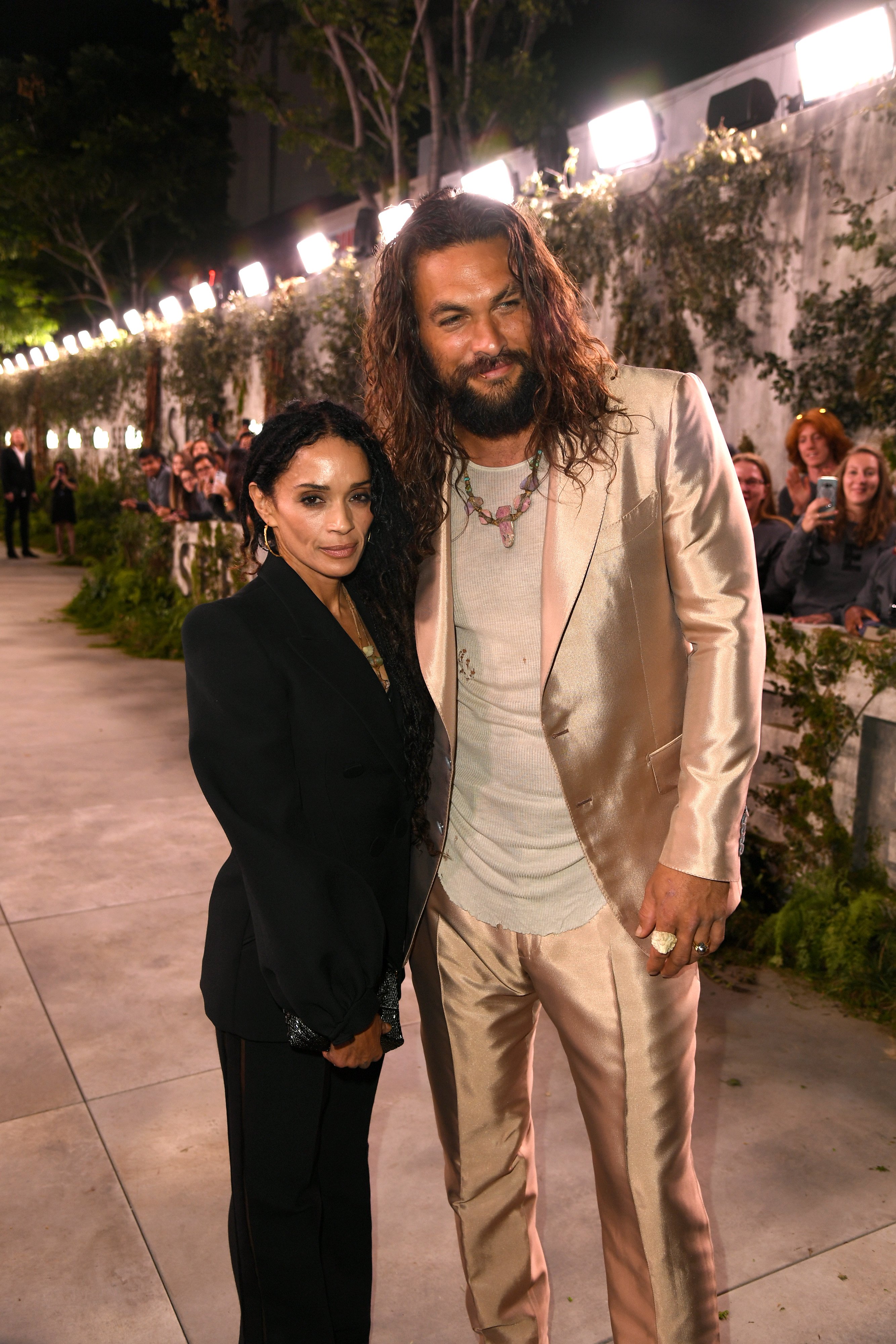 ---
She further stated that the experience made have to grow up faster than she would have liked and that she "didn't want to pass on those heirlooms and this fresh wound of a divorce…I think there are probably times when these thresholds can either sink you or you can see who you are and rise and dust yourself off."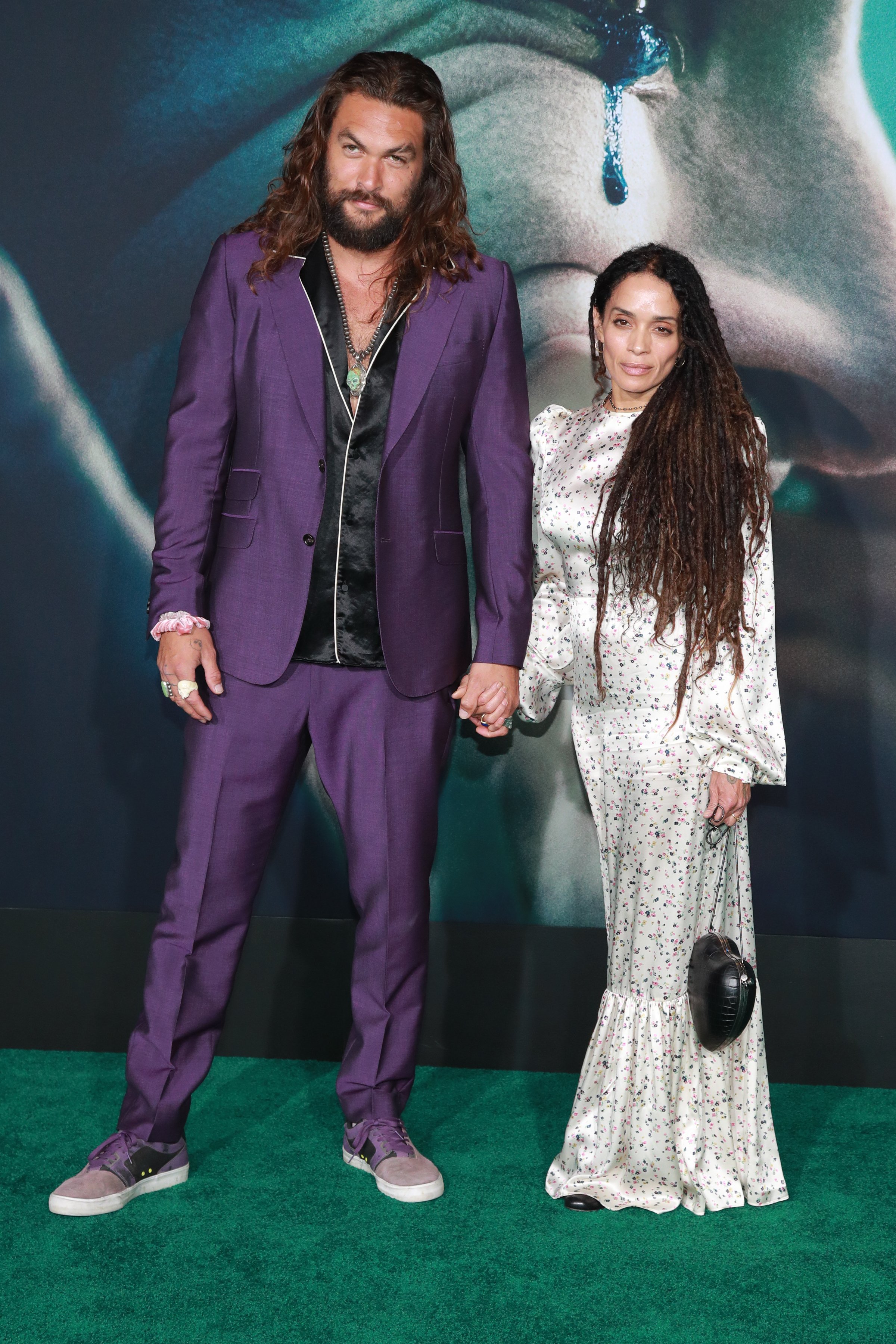 ---
GUINNESS N' GRITS AND THAT WAS IT
Funny enough, the two lovers shared the story of how they first met in different interviews. It was at a jazz club in Los Angeles, the two were invited out by common friends. But I think Jason's retelling of their love story is better, so I'll start off with how Lisa shares it.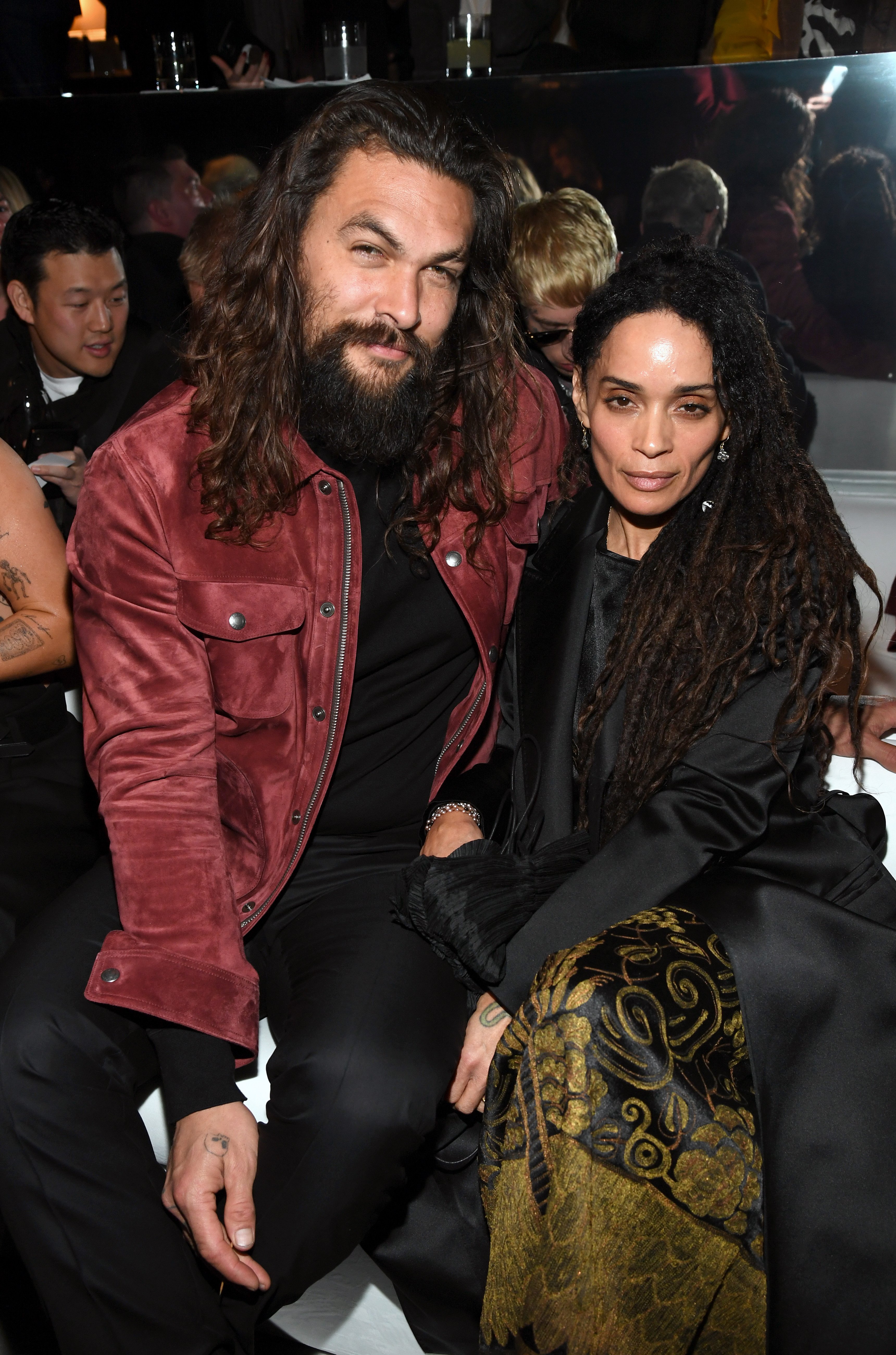 ---
As "The Cosby Show" actress shares it, they met in 2004. After the jazz club, Bonet offered her thirteen-year junior, Momoa a ride back to his hotel cause he didn't have a car, sure. After they stopped at a café for Guinness and grits, they bonded and they've been together ever since.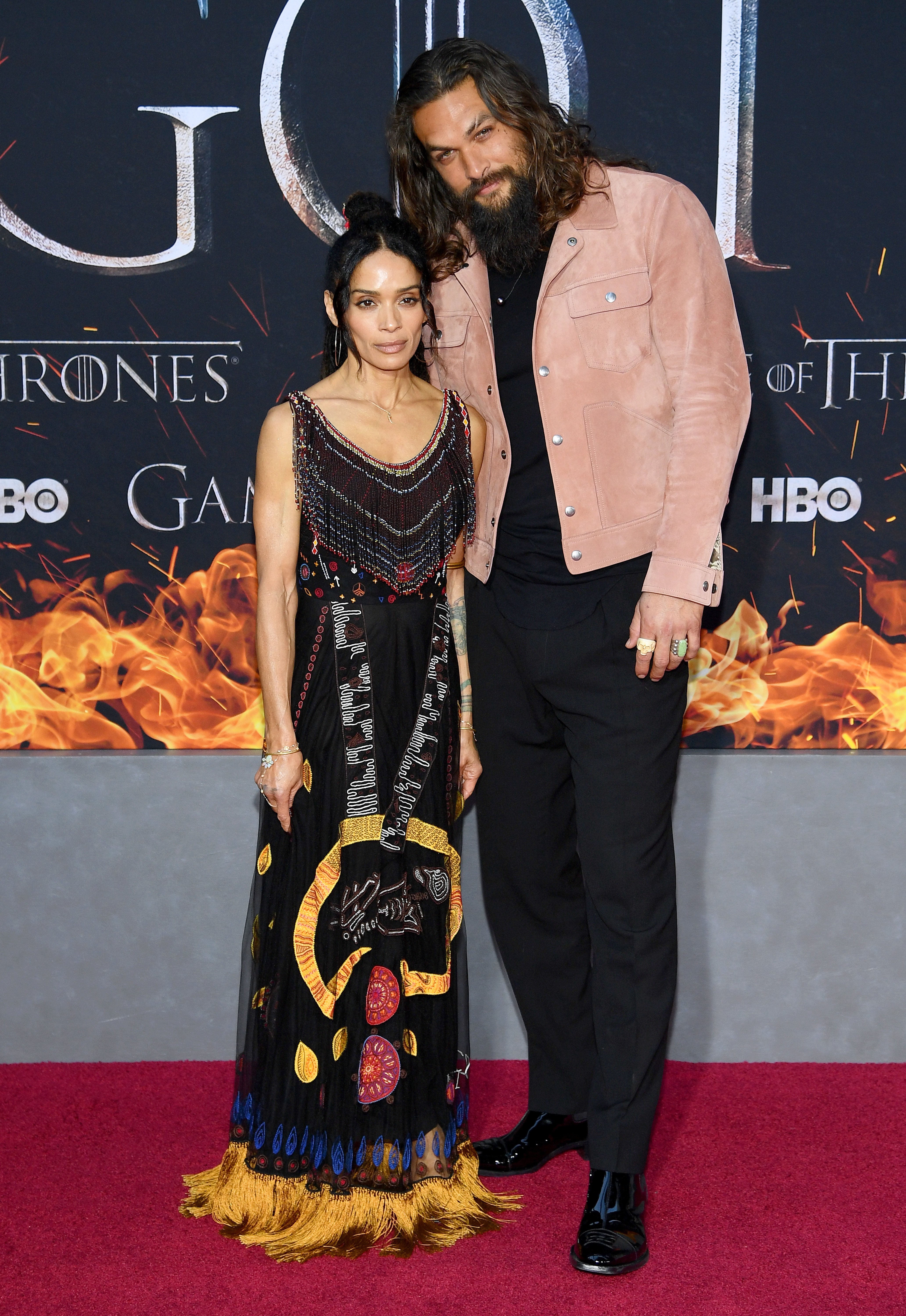 ---
Saying: "I can't say it was full-on from the moment we saw each other, but we have been together from the day that we met. In that moment, love came and it came big, and he did not run as I think a lot of men do. He basically picked me up and threw me over his shoulder, caveman style!"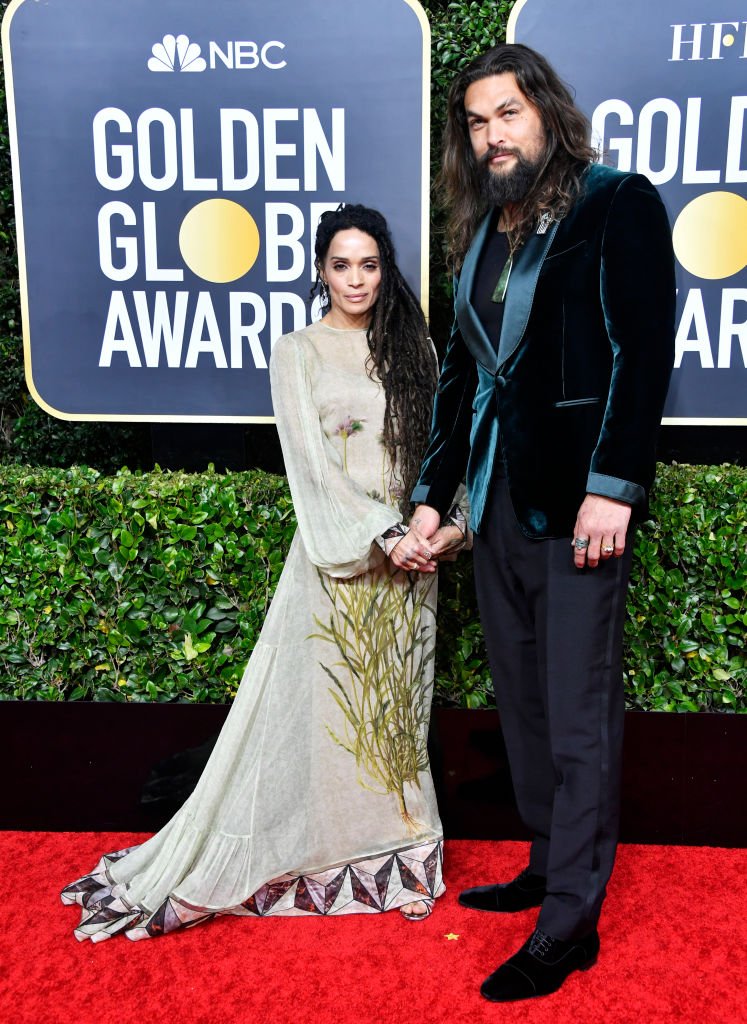 ---
Now here's how Jason shared the same story to James Corden on the Late Late Show: "We just happened to be at the right place, right time, mutual friends," Momoa said. "I actually had dreaded my hair almost for her." That last one was a joke, of course, he was getting ready for next season of "Stargate: Atlantis."
---
He continues: "I had huge dreadlocks, she had dreadlocks. I literally turned around, I was with my best friend, and I see her and I'm just like." Pausing. "She goes, you know, 'I'm Lisa.' I was like, I turned around to my friend and was like, [shriek-of-excitement]. I had [...] fireworks going off inside me, man!" See what I mean?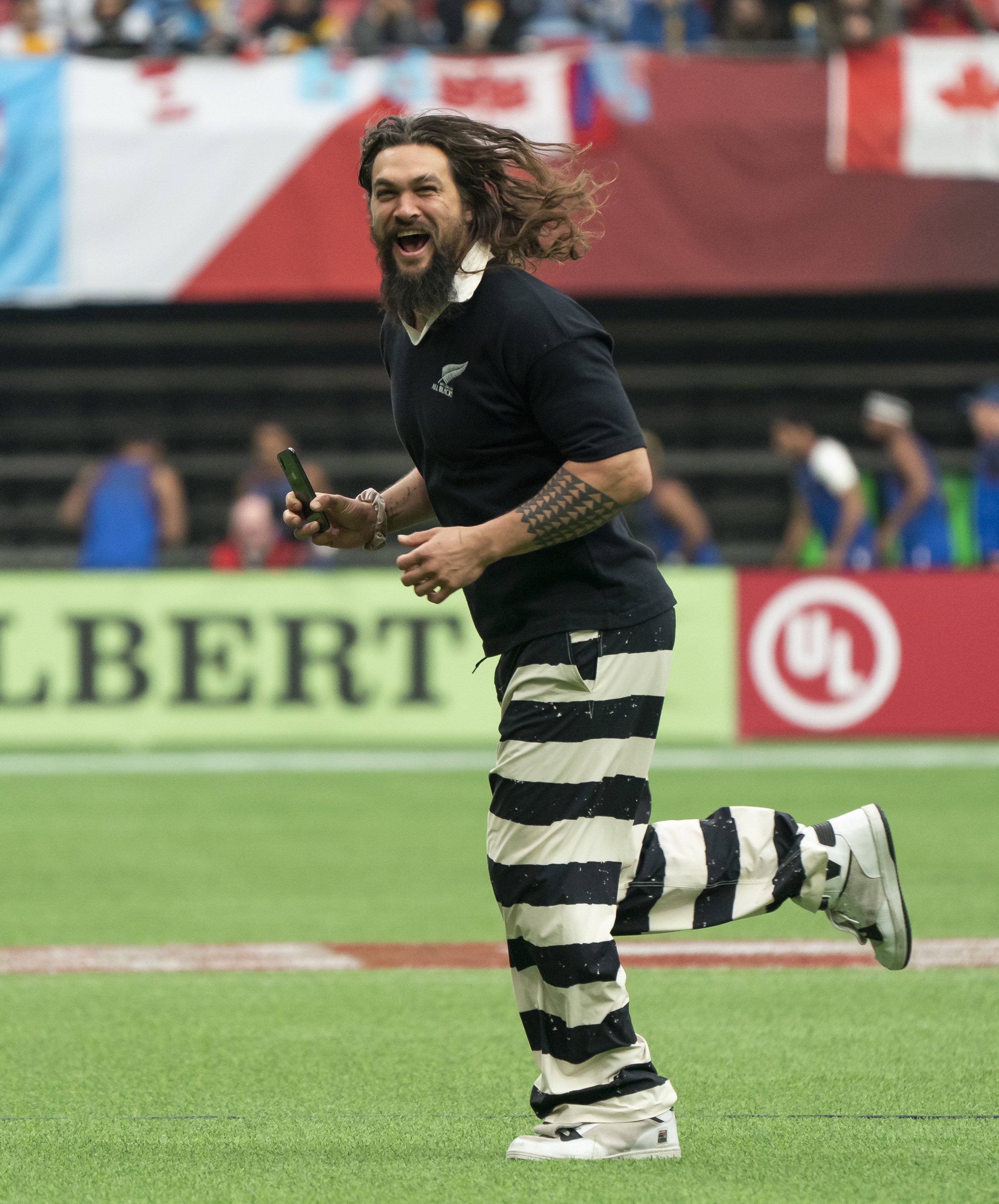 ---
THEIR TWO LITTLE CUBS
While Bonet shares daughter, Zoe, with rockstar Lenny Kravitz. Mr. and Mrs. Momoa have a brood of their own. The beautiful couple has two lovely children, daughter Lola Iolani Momoa who's 12 years old and son Nakoa-Wolf Manakauapo Namakaeha Momoa, 11 years old.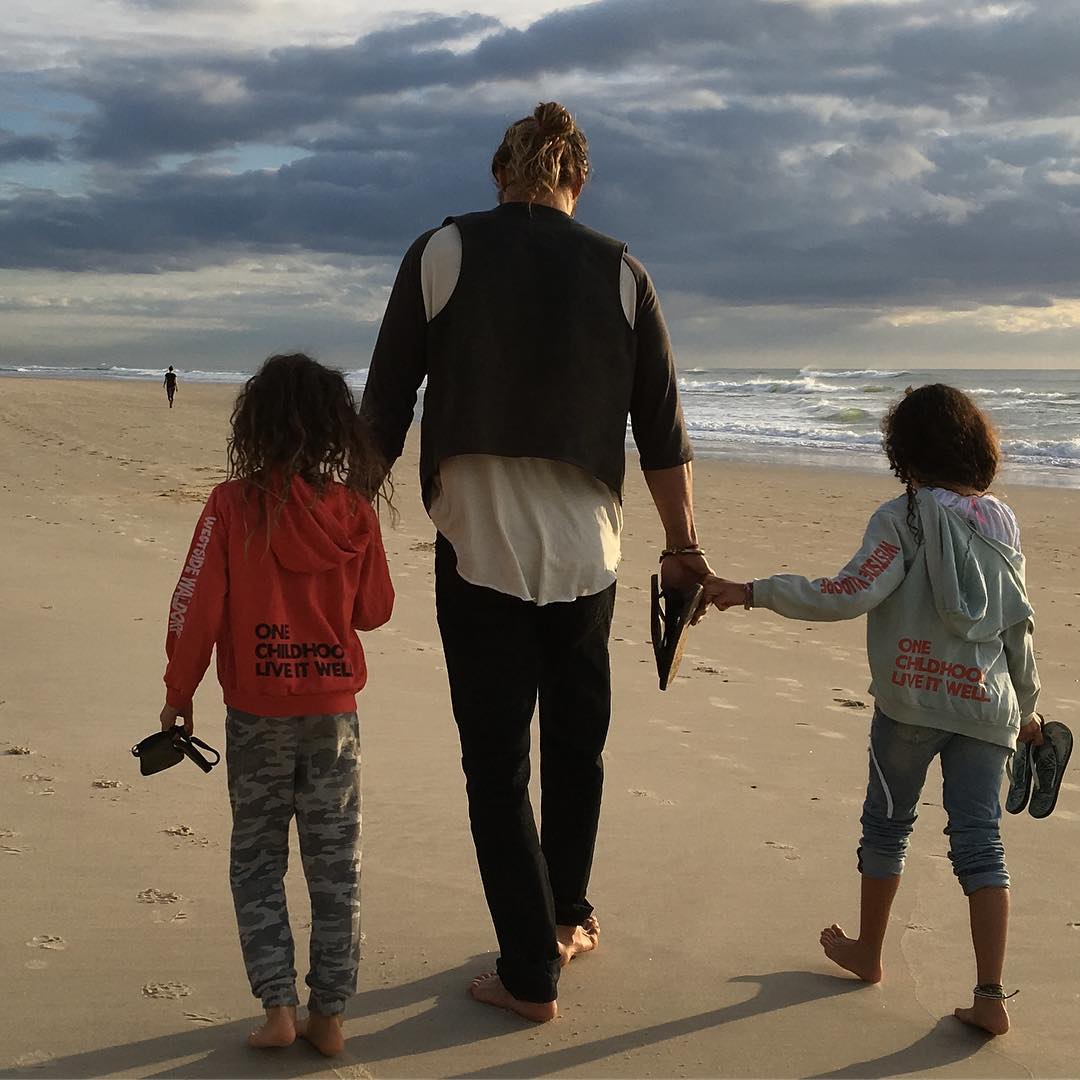 ---
Both children are like tiny blended copies of their superstar father and mother. In an interview with Men's Health in 2017, the actor talks about how having his kids saved his life. "I really can't tell you what the hell I was doing before I had kids," adding, "I think I was pretty reckless and definitely a bit out of control."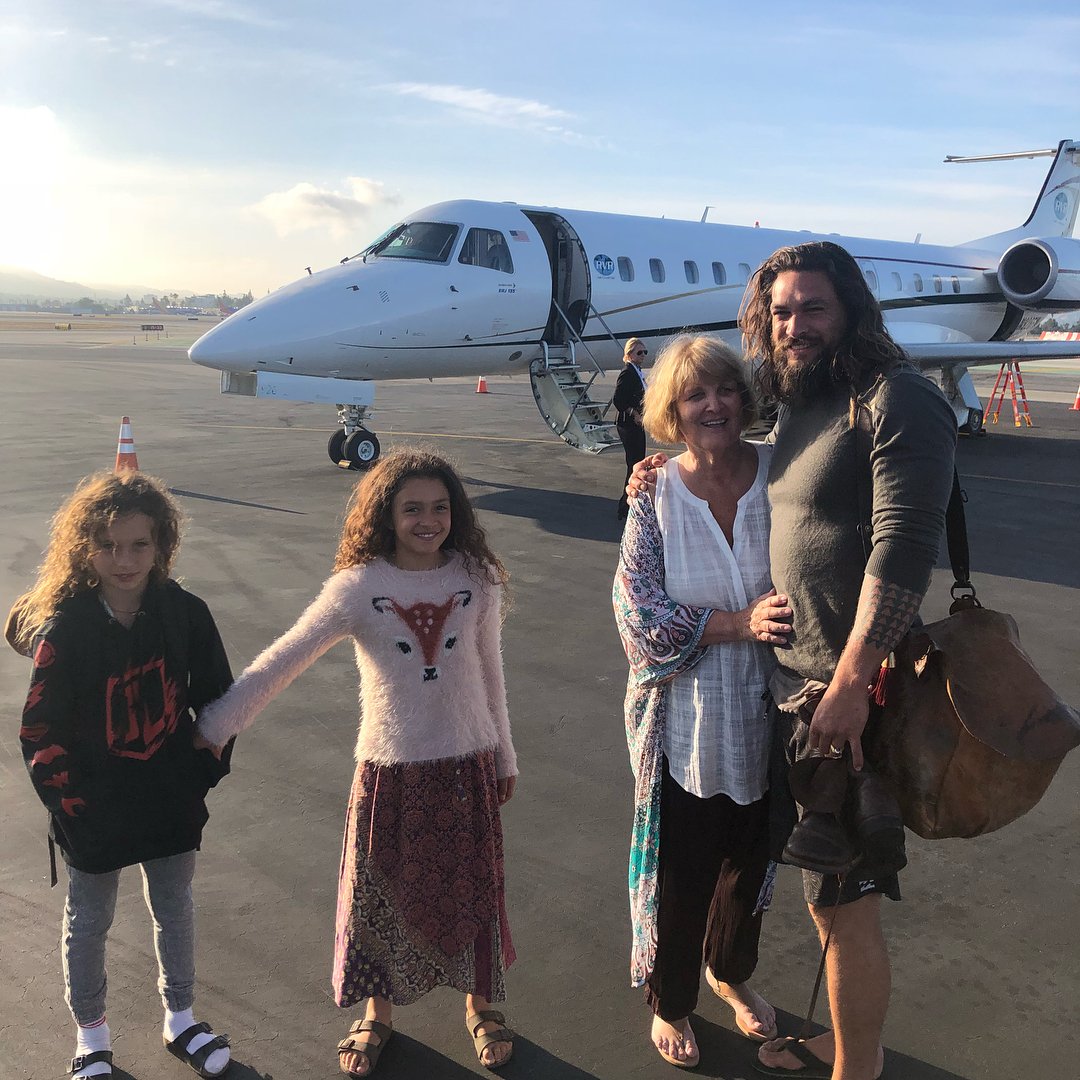 ---
In the same interview, the Justice League star says "I probably love myself more and take care of myself more because I want to stick around." and spoke candidly about how he wants to raise his kids. Saying: "My kids are my greatest piece of art. If I can pump them full of amazing stuff...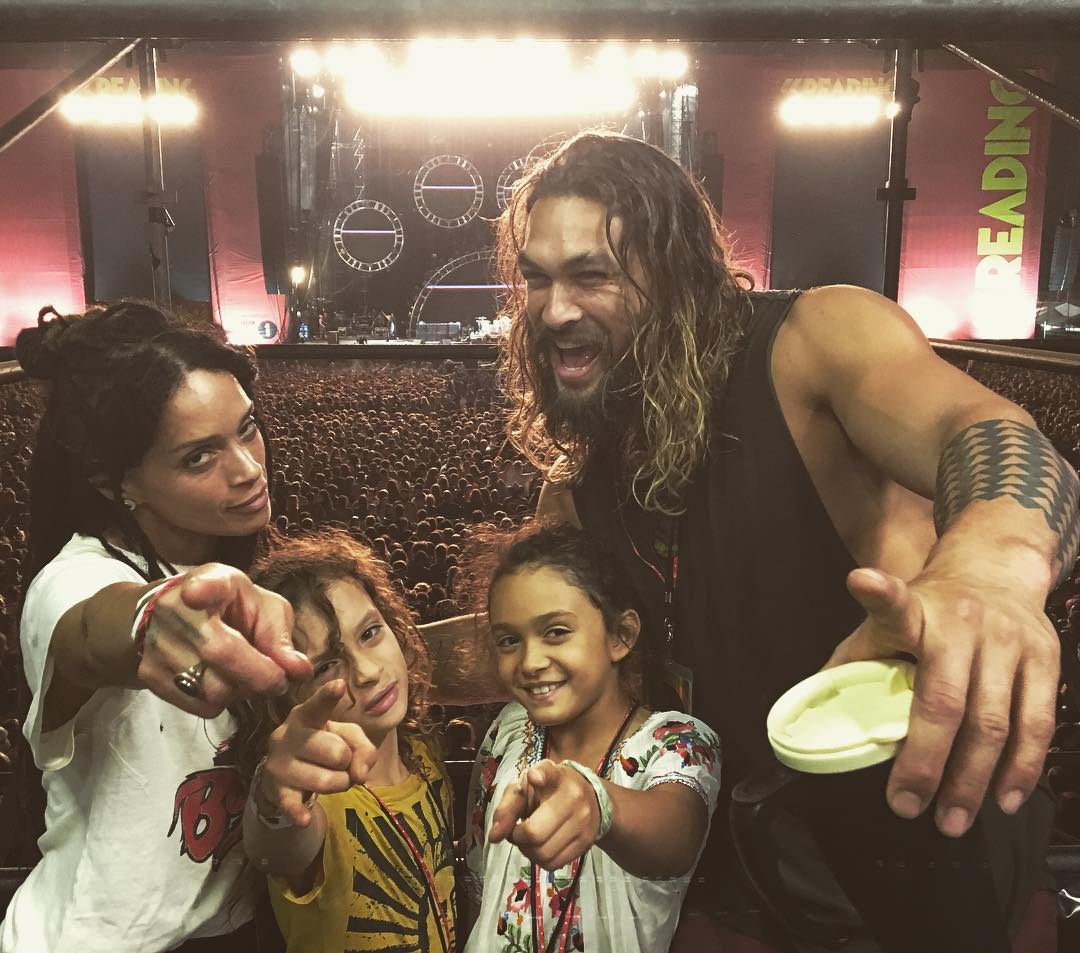 ---
...and surround them with beautiful art and music, then I'm going to live out my life watching them. They're already way smarter and just way better than me," he said. "God, I love it. It's beautiful. I want it to be the greatest thing I ever do: make good humans."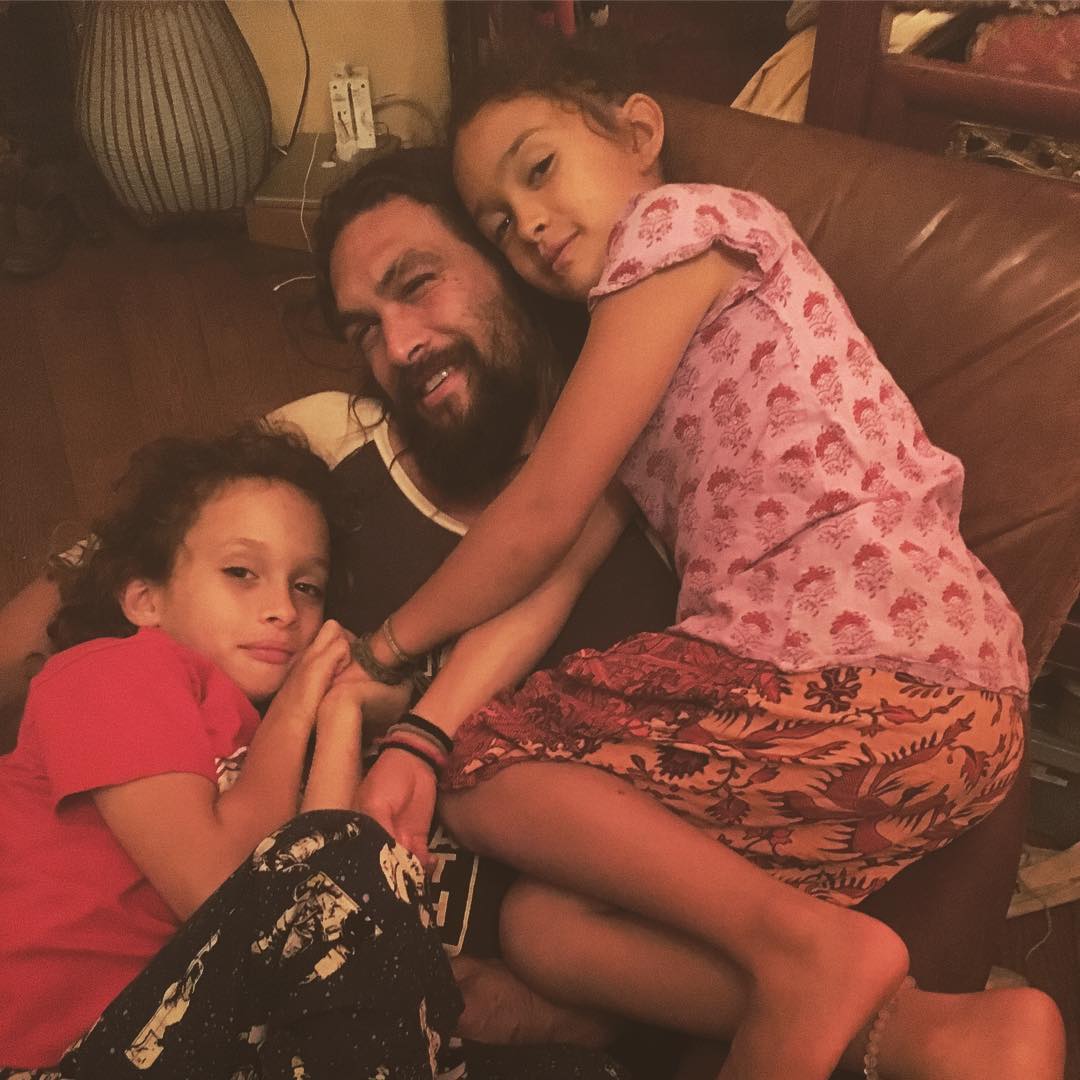 ---
LISA'S PRAISE FOR HER HUSBAND
Bonet had this to say in adoration of her husband: "What's cool about Jason is that he's an alpha male who stands for love and family. And to circle back to my own wounds, having an absent father, then to be fully met by a man of that stature, is really incredible.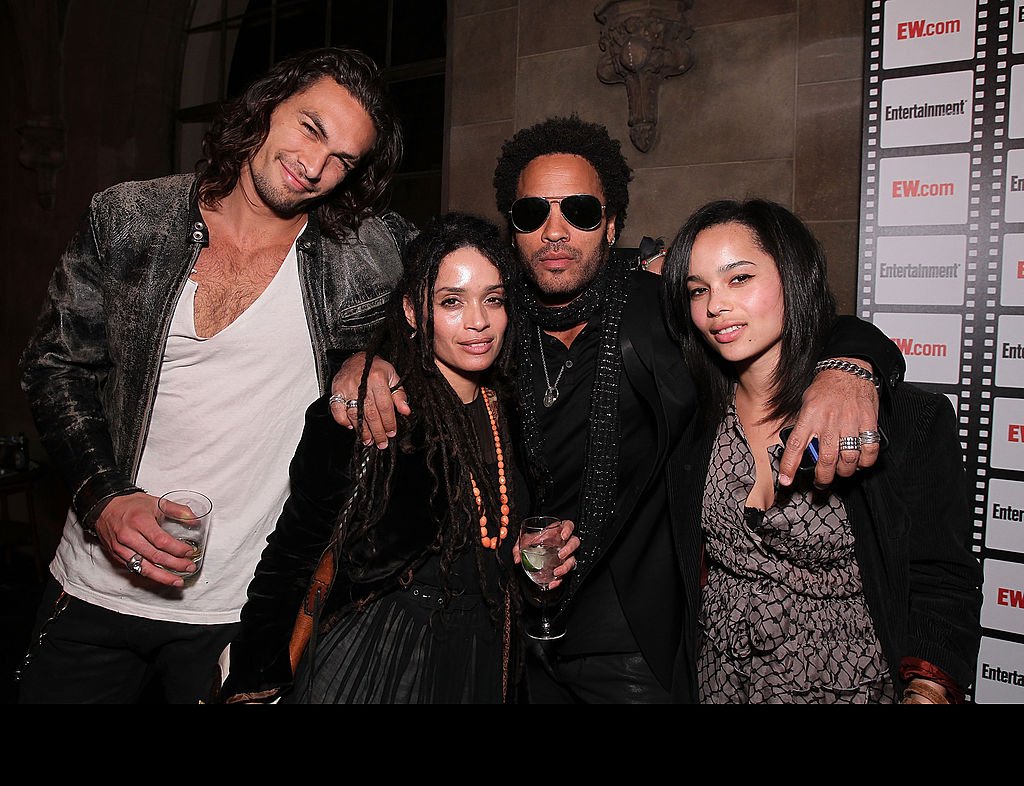 ---
Jason embodies a rare form of masculinity in this day and age – he's a leader; he's generous. Just in terms of charisma, physique, the right use of power, responsibility, work ethic, you can go down the line." She has also admitted she, Momoa and her ex have a good relationship, saying: "It's fantastic. It's full-on family love."
---
Do you love Jason Momoa and Lisa Bonet as much as we do? Which part about their uncanny love story did you enjoy the most? Is there anything about their past that we missed? Let us know in the comment section. Stay tuned for more great content about your favorite celebrities, films and television shows!
Source: Youtube, IMDB, Men's Health, OprahMag