15 Not Very Well Known Facts About the Iconic 'All in the Family' Sitcom
For eight years, the American sitcom All in the Family took on taboo topics and fierce stereotypes. It was groundbreaking and, by today's standards, probably wouldn't be allowed on a major network. It took three pilots and multiple cast-changes to get the show on the air, and if Rob Reiner hadn't signed on, CBS may never have given the green-light. The show also endured a long absence from a significant character due to pay disputes! Another was required to wear a hairpiece! Behind the scenes, there were both road bumps and laughs. Take a look behind the scenes: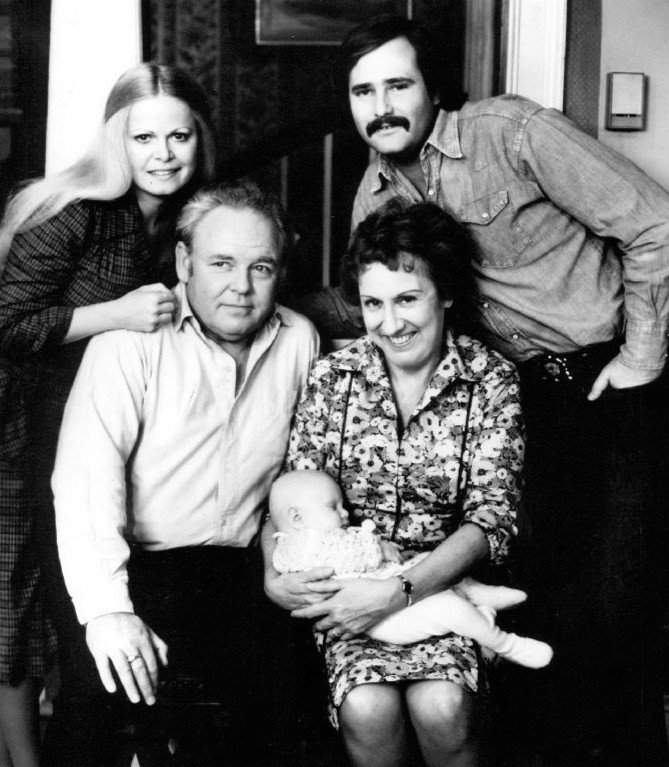 ---
THOSE WERE THE DAYS
'All In The Family' revolves around the life of a working-class father and his family. The show's writers used the platform to try to open the minds of others to different lifestyles through humor. From its inception in 1971, the sitcom received an astonishing 73 award nominations and 42 wins during its run.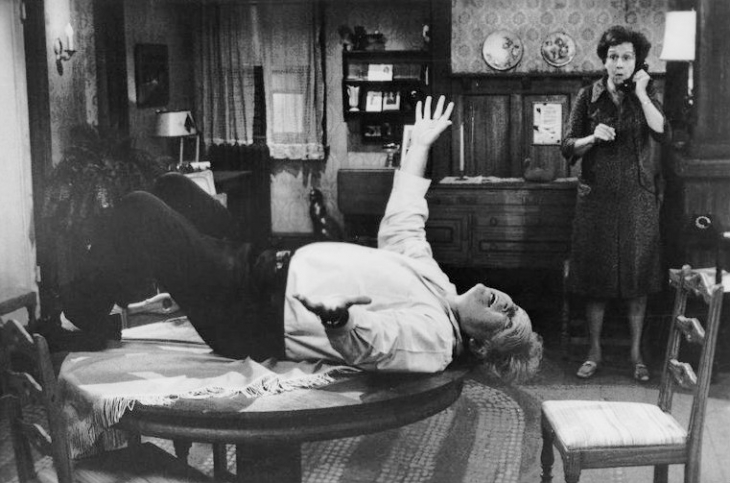 ---
It forever altered the sitcom format with more dramatic moments and realistic, topical conflicts, becoming one of television's most influential comedic programs. The show became the focus of a heated national debate that continues today on the use of comedy to combat prejudice and social inequality. And with that, Archie Bunker became nothing short of an American icon.
1. BRITISH ORIGINS
Beginning in 1965, the BBC series 'Till Death Do Us Part' followed the lives of Alf Garnett and his working-class family living in London's East End. For ten years, Alf Garnett had plenty to say about everything and everyone who was "different." After reading about the hit show, Norman Lear bought the rights to the show in the late 1960s.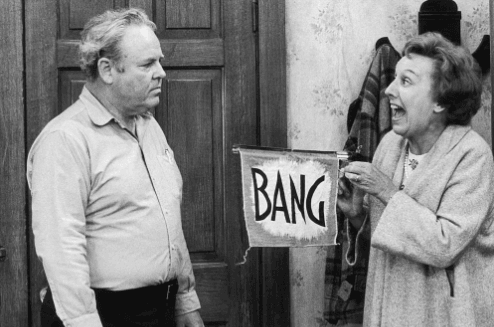 ---
While 'Till Death Us Do Part's' Alf Garnett was mostly unpleasant and unlikable, Lear softened the character for American TV. As a result, many viewers saw Archie in a favorable light despite his obvious "idiosyncrasies." They were able to look past them and enjoy the actor.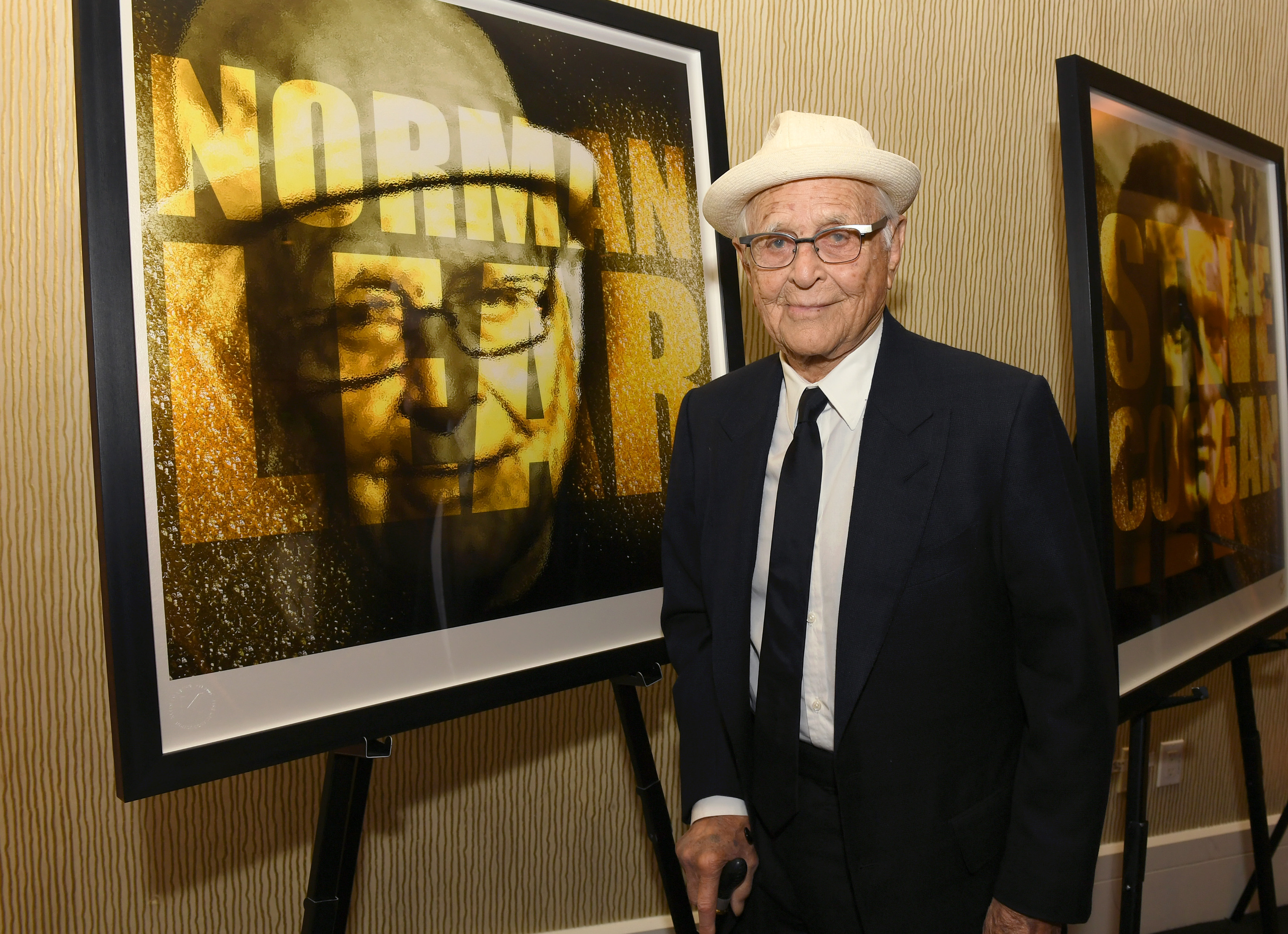 ---
2. ARCHIE ORIGINALLY HAD ANOTHER SURNAME
Norman Lear named his original pilot script 'And Justice for All,' featuring Archie Justice and his wife, Edith. ABC passed on the show because they felt that Archie and Edith lacked chemistry with the younger actors. This, even after Lear went about recasting the lead roles!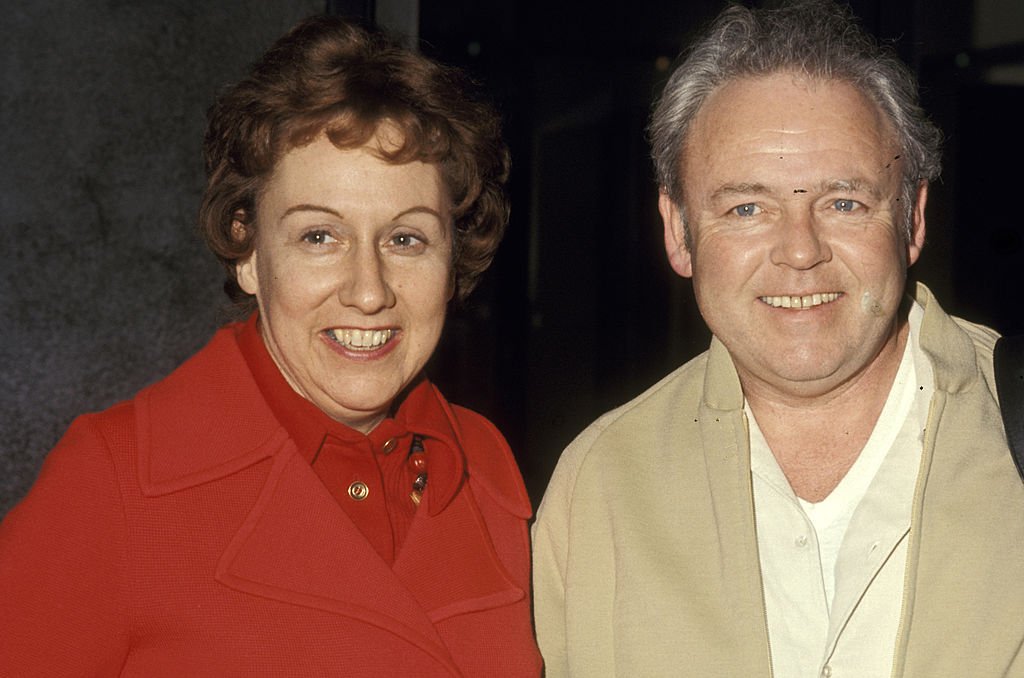 ---
He also renamed the show "Those Were the Days," but the network still turned it down. 'And Justice for All' was filmed in New York, in front of a live studio audience. it featured Jean Stapelton and Carrol O'Connor as the elder Justice's, and as their daughter Gloria, Kelly Jean Peters, and Tim McIntire as her husband Richard.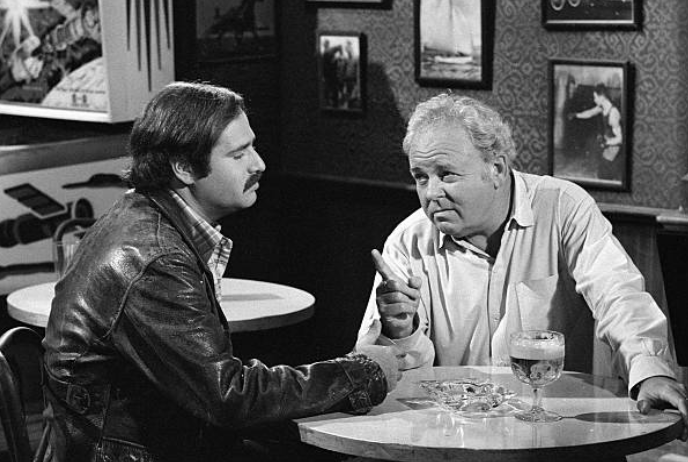 ---
3. NORMAN LEAR BASED ARCHIE BUNKER'S CHARACTER ON HIS FATHER
The Lear family always seemed to speak at top volume and Norman's father, Herman, frequently referred to him with shocking nicknames. They extended to his wife, who he referred to as "Dingbat." Lear has said the names were never intended as insults.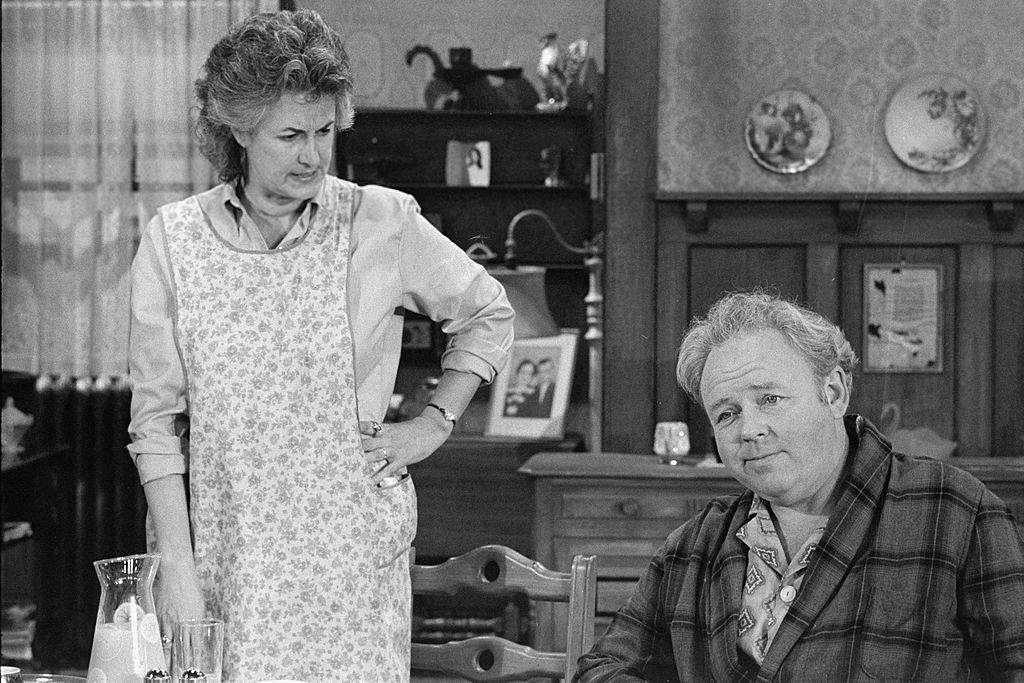 ---
He says they were only ever said in jest. Herman Lear also had a particular living room chair only for his use! Lear always thought of his father as a "rascal," and when Lear was nine years old, his father went to prison for selling fake bonds! That explains a little more about him.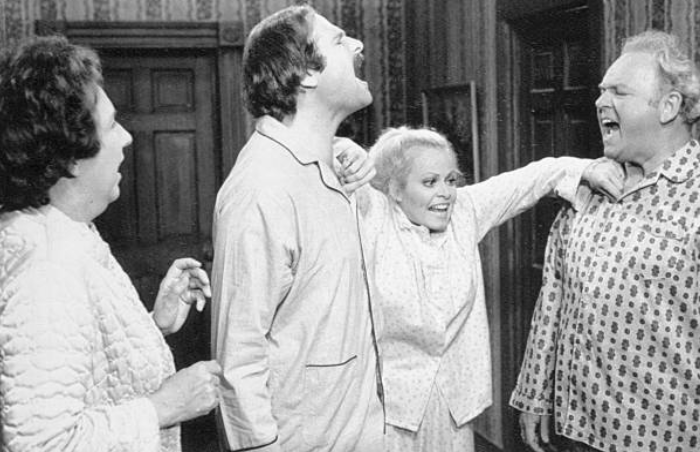 ---
Another real-life event that made it into the show was the sock and shoe debate between Carroll O'Connor and Rob Reiner. Reiner put a sock and shoe on one foot before moving to his other foot and doing the same. O'Connor saw this as very wrong, and so, he decided to tell him the correct way.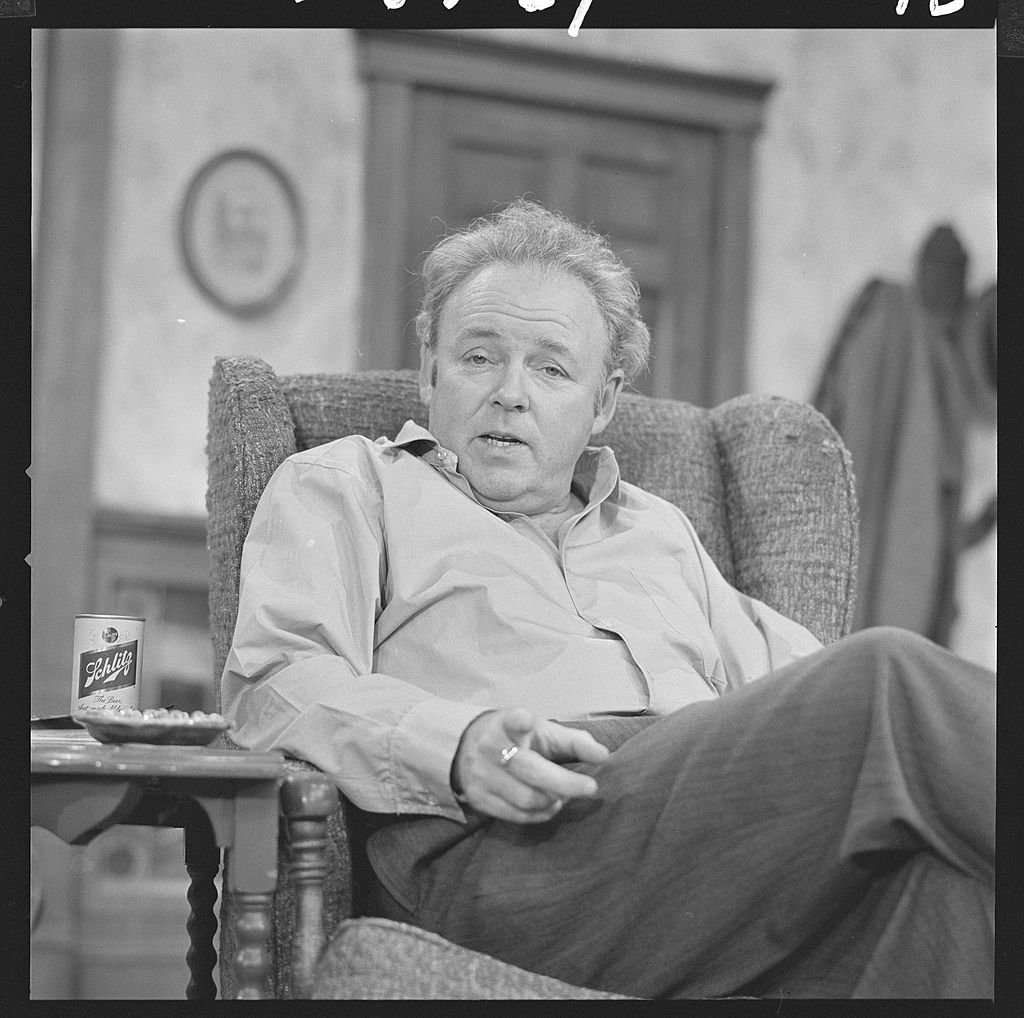 ---
Reiner shared the story with the writers of the show, who thought it would fit perfectly within 'All In The Family.' Reiner was also the victim of male-pattern baldness and had to wear a hairpiece during much of the series. Who even knew that his hair was fake? We certainly didn't.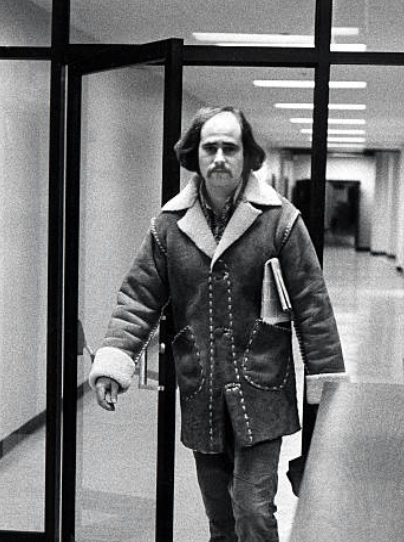 ---
4. MICKEY ROONEY ALMOST BECAME ARCHIE BUNKER
The minute Norman Lear offered it to him, because of the show's controversial content, he said, "Norm, they're going to kill you." Perhaps Lear should have pushed for Rooney. If you were a hardcore fan of the show, you may have noticed there were four episodes in 1974 that didn't include Archie.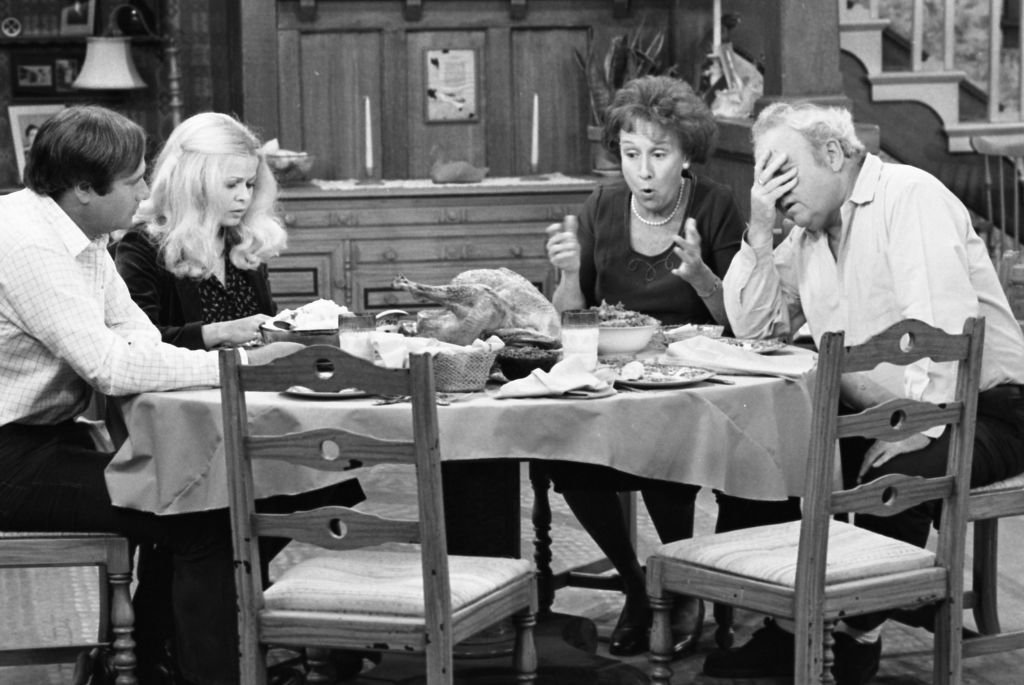 ---
O'Connor was in dispute with the production team over his salary. He claimed he was owed $64,000 in back-pay. The actor also wanted an additional 12 weeks of vacation time, for a total of 24 weeks! He was a typical demanding diva and believed he was worth more.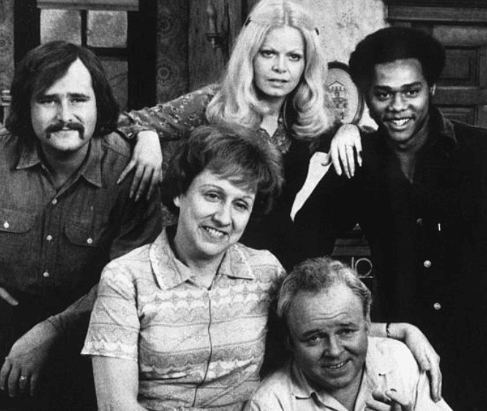 ---
5. THE FIRST EPISODE CAME WITH A WARNING
Lear finally got his show on the air on January 12, 1971. It addressed issues of race, homosexuality, women's liberation, abortion, menopause, the Vietnam war, cancer, and religion. Things that, at the time, were considered wholly unsuitable for US TV. Therefore, the premiere episode included a disclaimer.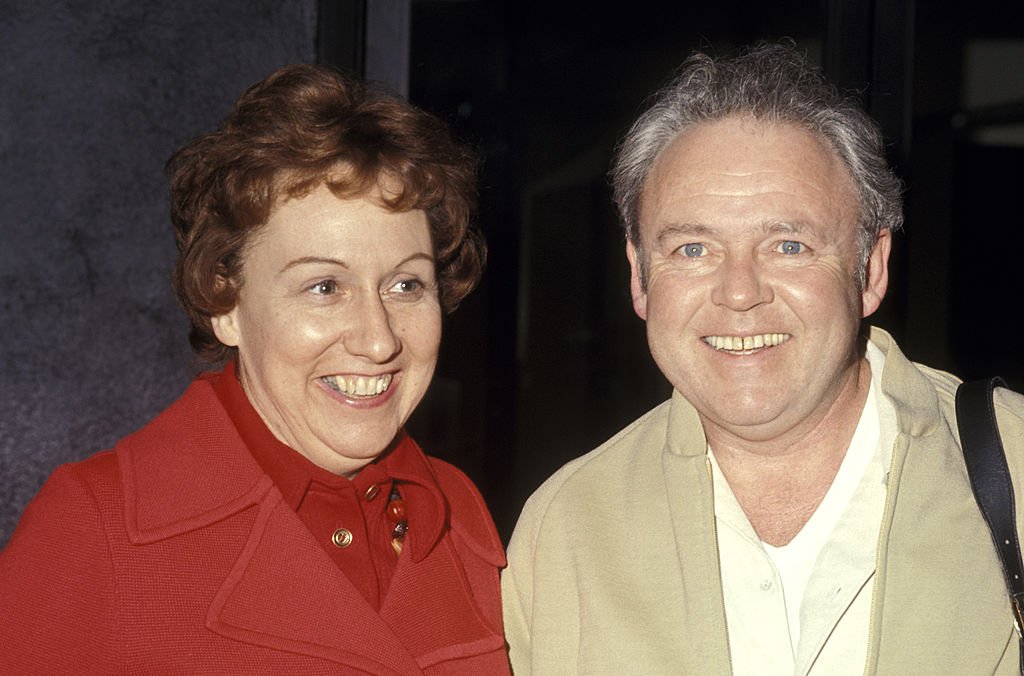 ---
It read:
"The program you are about to see is All In The Family. It seeks to throw a humorous spotlight on our frailties, prejudices, and concerns. By making them a source of laughter, we hope to show – in a mature fashion – just how absurd they are." In the first two versions, the show's opening title was accompanied by "Suggested for the mature audience."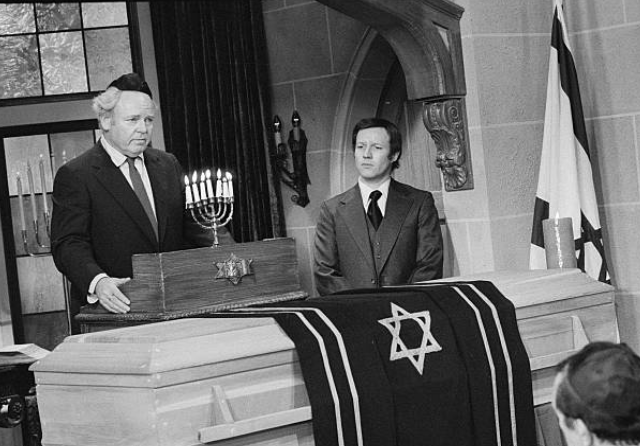 ---
6. THE COMMONALITY BETWEEN 'ANNIE' AND 'ALL IN THE FAMILY'
'Those Were The Days,' and the music for Annie, both came from the composer Charles Strouse. He worked with Lee Adams on the lyrics, and with lyricist Martin Charnin on the music for 'Annie.' Strouse and Adams became well-known for writing music for Bye Bye Birdie in 1960, and again in 1970 for Applause.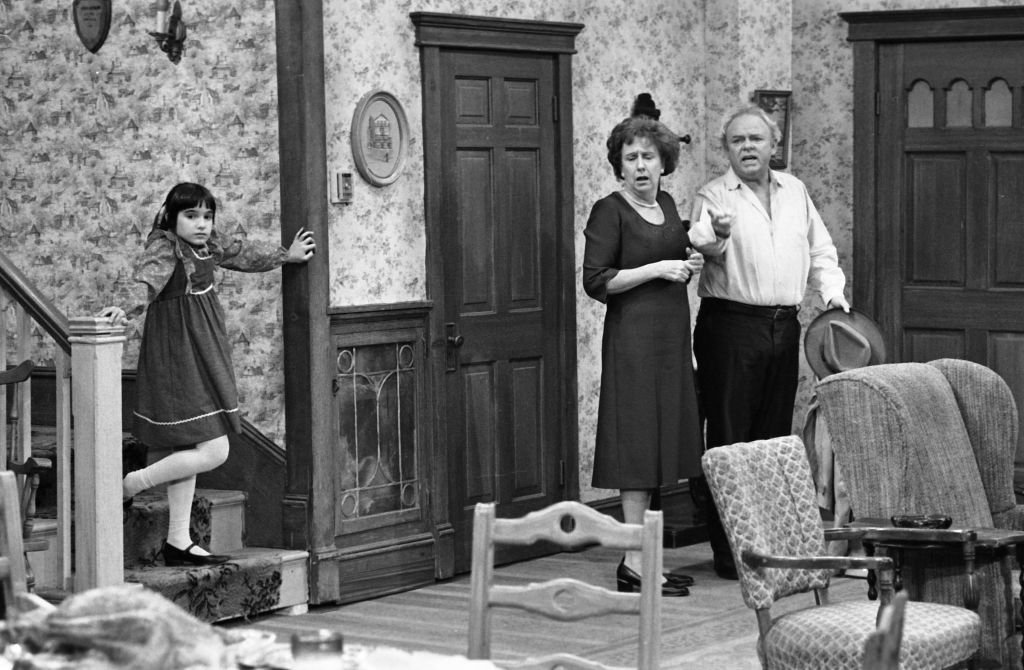 ---
Further commonality appeared to exist between the characters Annie and Edith. Both were pretty incompetent singers and couldn't sing in-tune to save their lives. However, Jean Stapleton was an accomplished professional singer and had been trained and practiced in musical theater for many years throughout her life.
7. LYRICS FOR THE CLOSING THEME WRITTEN BY CARROLL O'CONNOR
The catchy piano theme, Remembering You, by the composer Roger Kellaway, closed every episode of the sitcom. However, the tune also had lyrics, which Carroll O'Connor wrote. CBS received phone calls from viewers who couldn't understand the second line of the theme song, that read, "Gee, our old Lasalle ran great."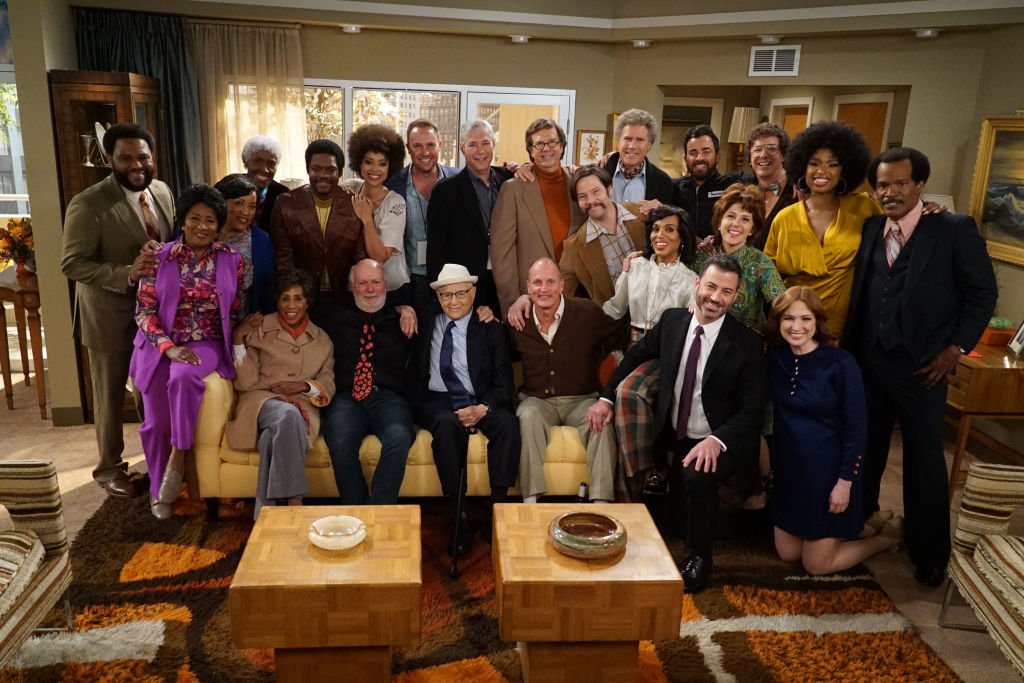 ---
After the second season, they decided to re-record the theme song to stop people ringing up and asking them. In 1972, O'Connor and Kellaway performed the song on The Sonny And Cher Comedy Hour, and from the comedy's third season, Carroll received credit as co-writer.
8. THE FINAL SEASONS SAW MANY CHANGES
Archie bought the local hangout, Kelsey's Bar, at the beginning of the show's eighth season, while Mike and Gloria left for California with their baby, Joey, close to the end of the season. Edith and Archie took in their 9-year-old grand-niece, Stephanie (Danielle Brisebois) to fill their empty nest.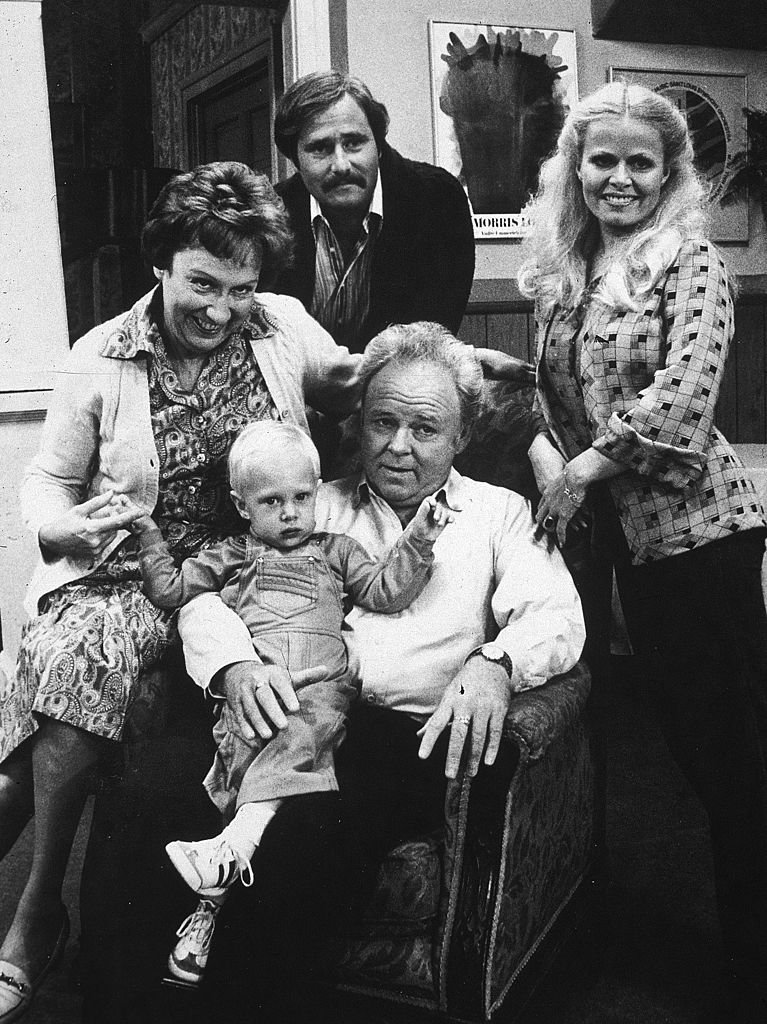 ---
Archie's friend, Barney Hefner (Allan Melvin) saw an increase in screen time as his character became more central to the plot. When this series ended in 1983, Melvin's work was exclusively devoted to cartoon voice work. One of Melvin's most famous roles was as "Sam the Butcher," Alice's boyfriend, on 'The Brady Brunch.'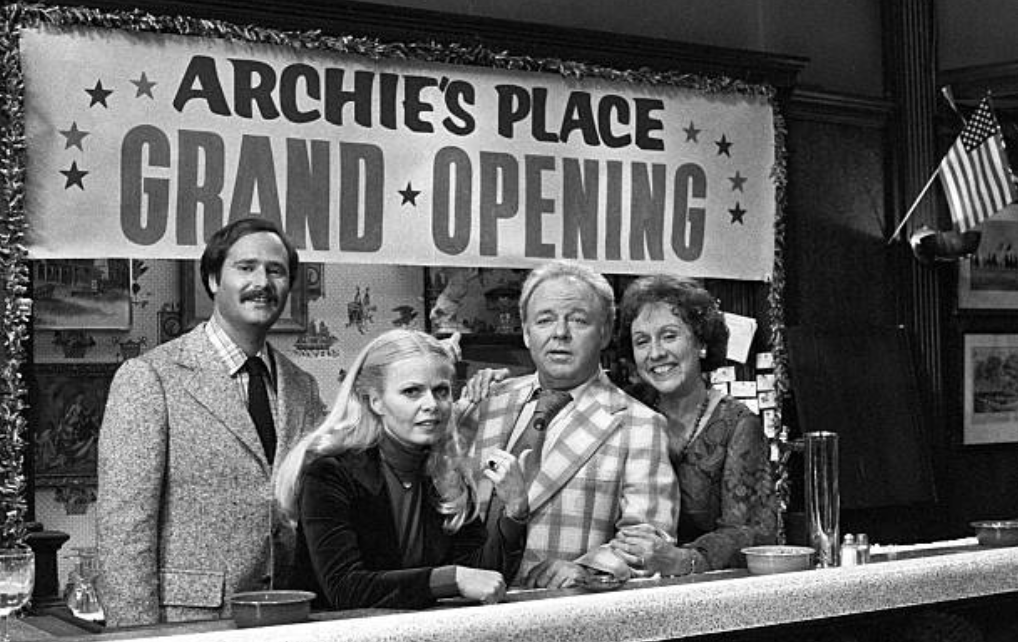 ---
9. THE SERIES HAD MORE SPIN-OFFS THAN ANY OTHER SITCOM
Edith's cousin, Maude, portrayed by Bea Arthur, saw the first spin-off in 1972. The Jeffersons, neighbors to the Bunkers, starring Isabel Sanford and Sherman Hemsley, came next. O'Connor went to court with Lear to sue for the profits from The Jeffersons but didn't win.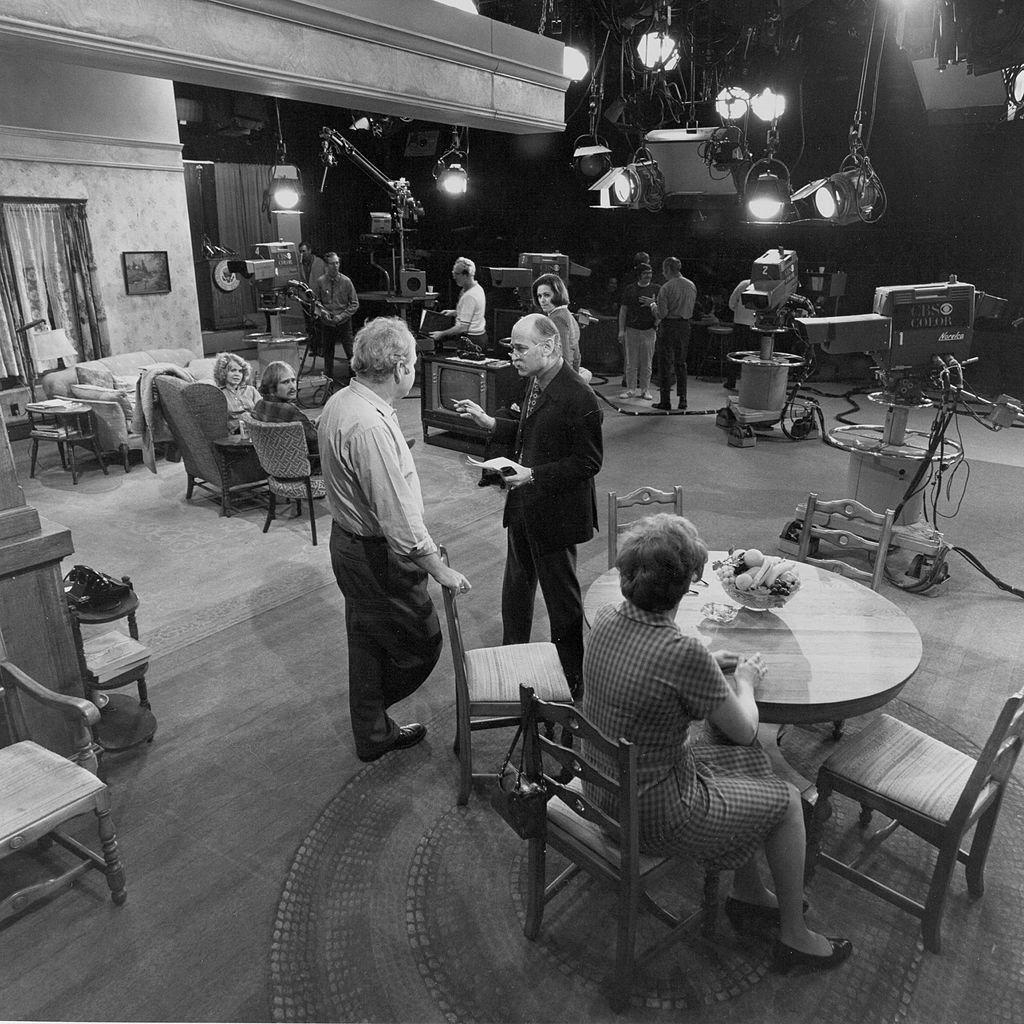 ---
The short-lived sitcom Gloria followed in 1982, wherein Sally Struthers raised Joey after divorcing the "meathead." The forth spin-off came with Archie Bunker's Place, and lastly 704 Hauser in 1994, with a new family living in the Bunker house. The show was a true legacy.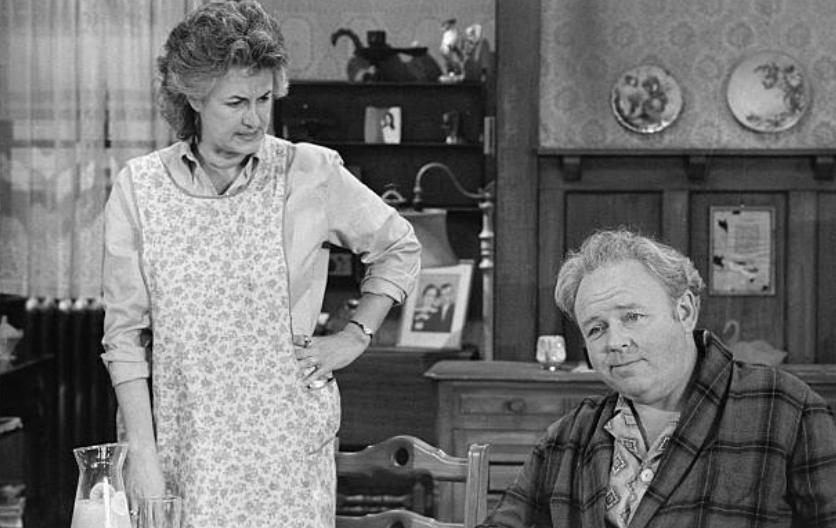 ---
10. EDITH AND ARCHIE REUNITED ONE LAST TIME 
Jean Stapleton and Carroll O'Connor came together for old times sake on Marie and Donny Osmond's talk show on April 24, 2000. Talk show, Stapleton declined the hosts' request to impersonate Edith Bunker, saying that she felt replicating in casual settings "the voices detracted from the characters as originally created."
During the talk Osmond's talk show, the pair affectionately held hands and hugged while they reminisced about their time on the comedy series. Unfortunately, when O'Connor passed just over a year later, Stappleton was unable to leave the production of 'The Carpet Bagger's Children' in Houston and missed his funeral.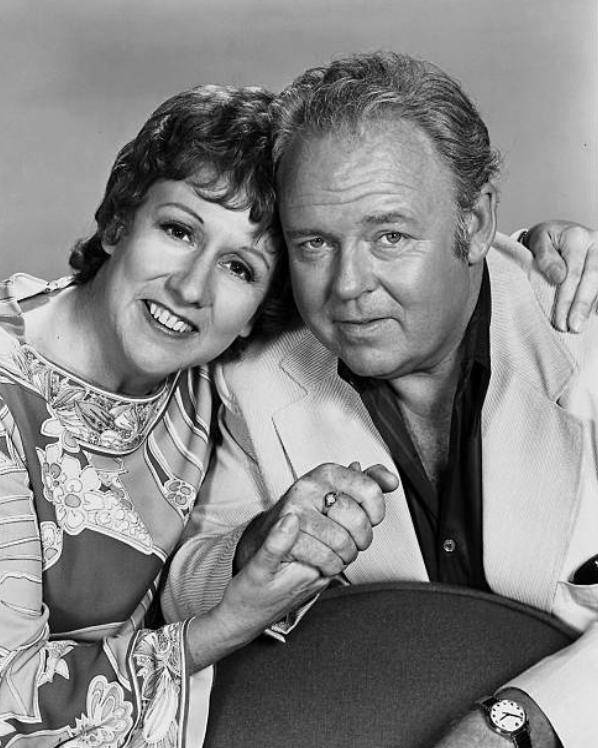 ---
11. EDITH DIDN'T LIVE ON IN 'ARCHIE BUNKER'S PLACE"
Jean Stapleton left the show after its ninth season, prompting Norman Lear to change the show's name. 'All In The Family' aired its final episode on April 8, 1979, and 'Archie Bunker's Place' made its debut on September 23 of that year. Stapleton appeared in a few episodes.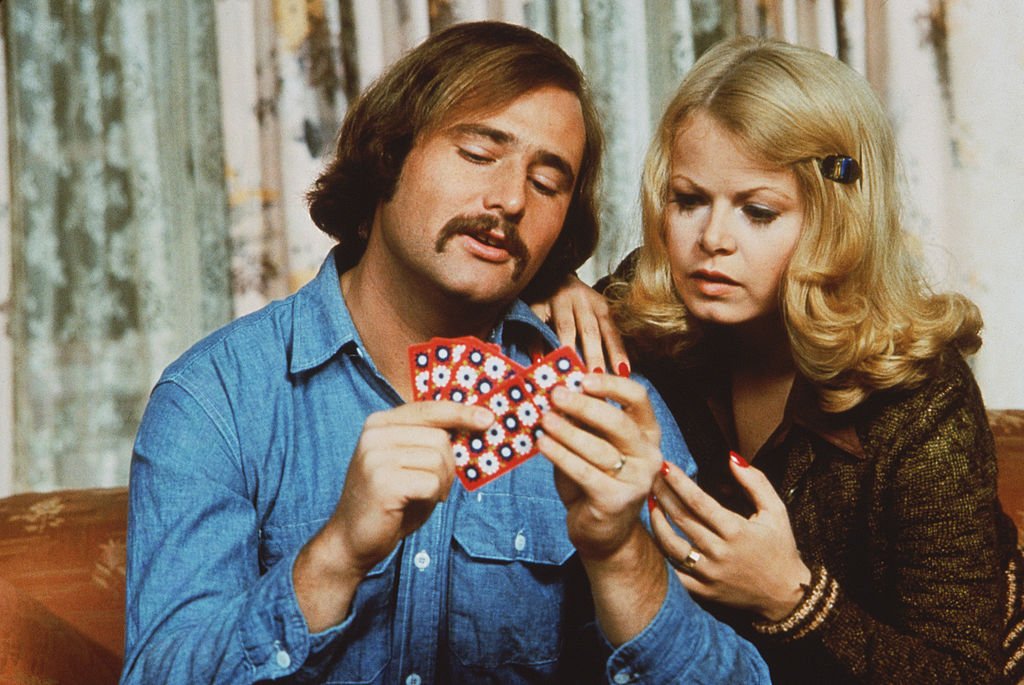 ---
This until her character, Edith, had an offscreen death after suffering a stroke. When Lear asked Stapleton how she could let Edith's character die, she reportedly said that her character was only fiction, so it didn't matter. Lear was upset and said, "Not to me she isn't."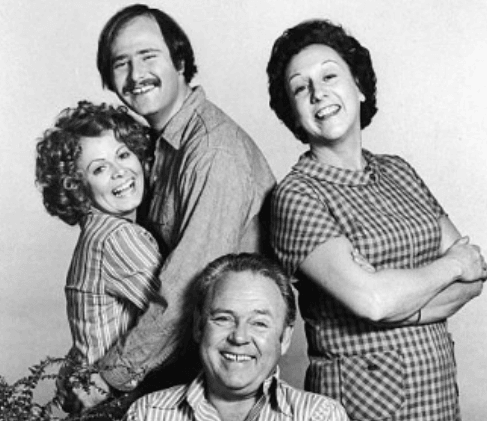 ---
12. VIEWER BACKLASH EXPECTED BY CBS NEVER MATERIALIZED
CBS braced for an outpour of disgust from viewers the night 'All In The Family' premiered, despite the disclaimer that accompanied the first episode. The network hired a bevy of additional switchboard operators to handle the incoming outrage. However, only a handful of viewers felt offended enough to call.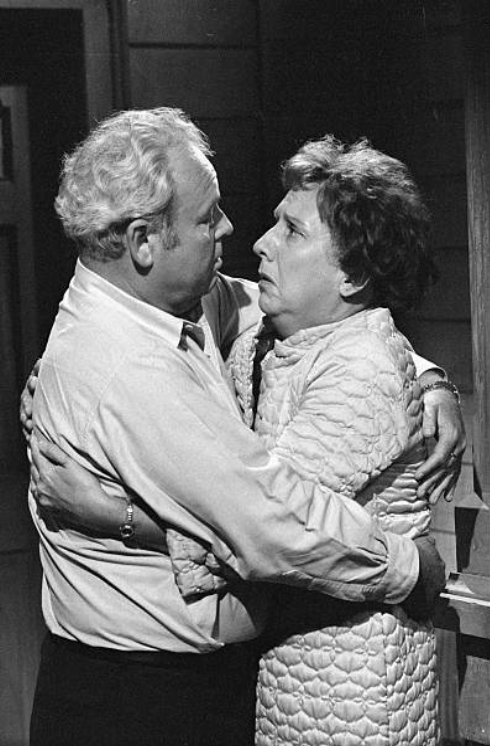 ---
After the show took off, CBS decided to syndicate and cut off three minutes, allowing more time for commercials, more advertisers, and more money. Lear did not agree with this decision and went so far as to offer to pay the difference in the amount that would be made from commercials. But they couldn't reach an agreement.
13. PENNY MARSHALL ALMOST SNAGGED THE ROLE OF GLORIA
Norman Lear had already cast Rob Reiner as Michael Stivic when he began looking for his onscreen wife. At the time, Rob's wife, Penny Marshall, contended for the role with Sally Struthers. Struthers eventually got the part due to her close resemblance to her onscreen father, Carroll O'Connor.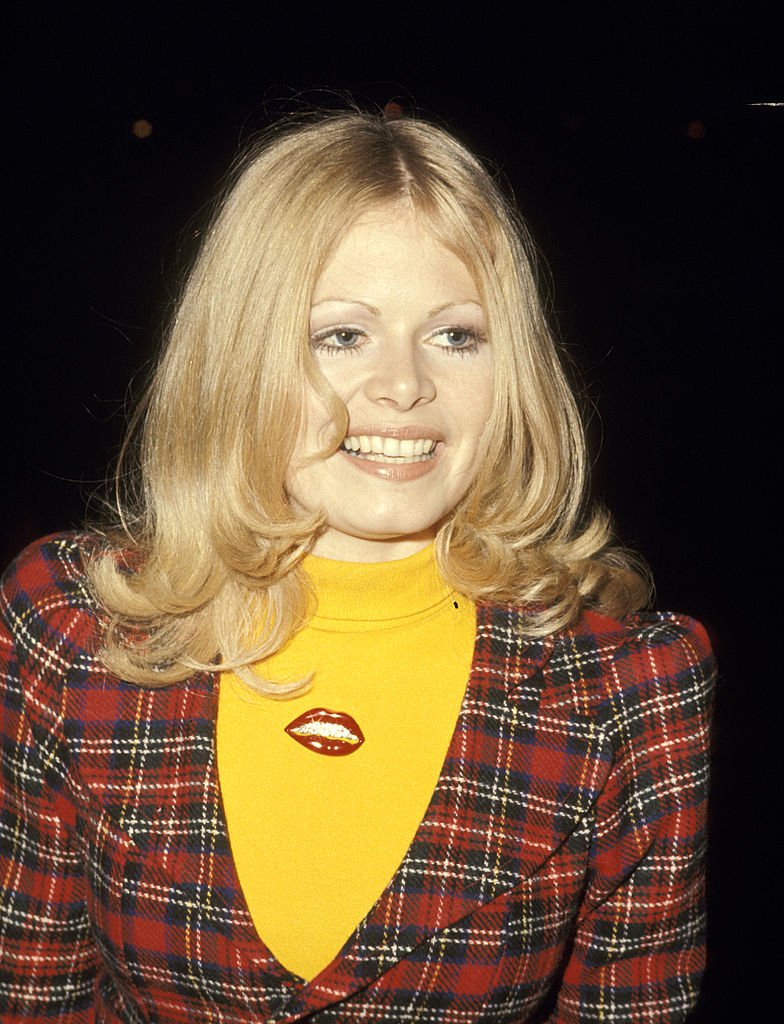 ---
Marshall and Reiner did appear on 'The Odd Couple' as a couple though! Marshall played secretary Myrna on the show for four years. In her final episode, Myrna marries her boyfriend, played by Reiner. This just shows how their first show shot them into the limelight and continued roles.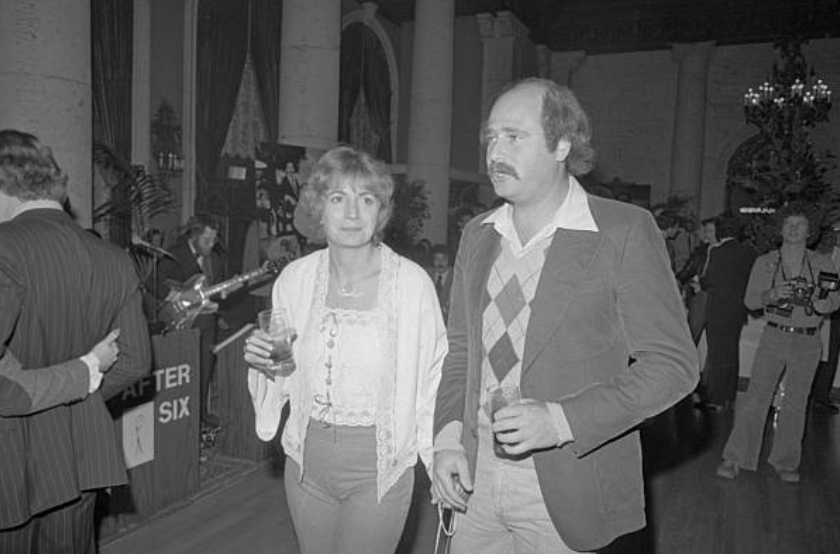 ---
14. SAMMY DAVIS JR. IS RESPONSIBLE FOR THE LONGEST LAUGH ON THE SERIES
Good friends with Carroll O'Connor in real life, Sammy Davis Jr. guest-starred on an episode in season two of the comedy.  At the end of the episode, Sammy kissed Archie on the cheek. Much to everyone's surprise, the audience responded with the longest and loudest laugh in the show's history.