Ellen DeGeneres Found True Love after Few Breakups: Take a Closer Look at Her Romantic Past
Ellen DeGeneres is a comedic genius and has had a long career making America laugh out loud. However, her love life has had more than a few tough moments. Here are the details about the star's illustrious romantic history, from sharing a girlfriend with Brad Pitt to marrying the woman of her dreams.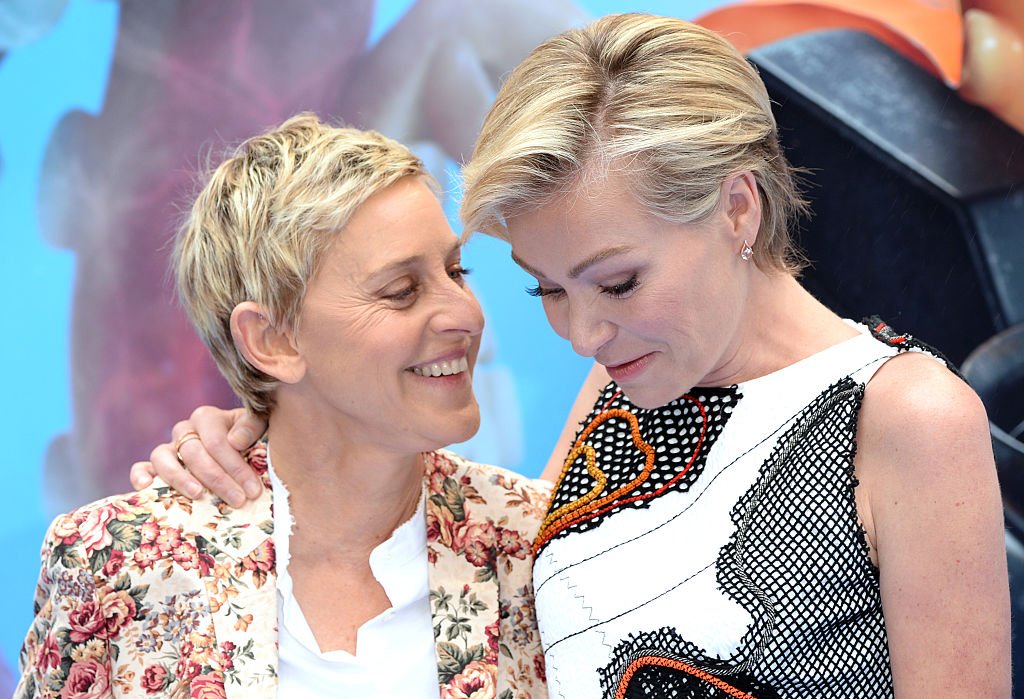 ---
What Ellen And Brad Pitt Have In Common
Ellen DeGeneres and Brad Pitt are both blonde and famous. They're charming and good with people... These similarities may be why they have both been connected to the same woman. While no reports have said which woman this is, the two confirmed they dated the same girl in the past!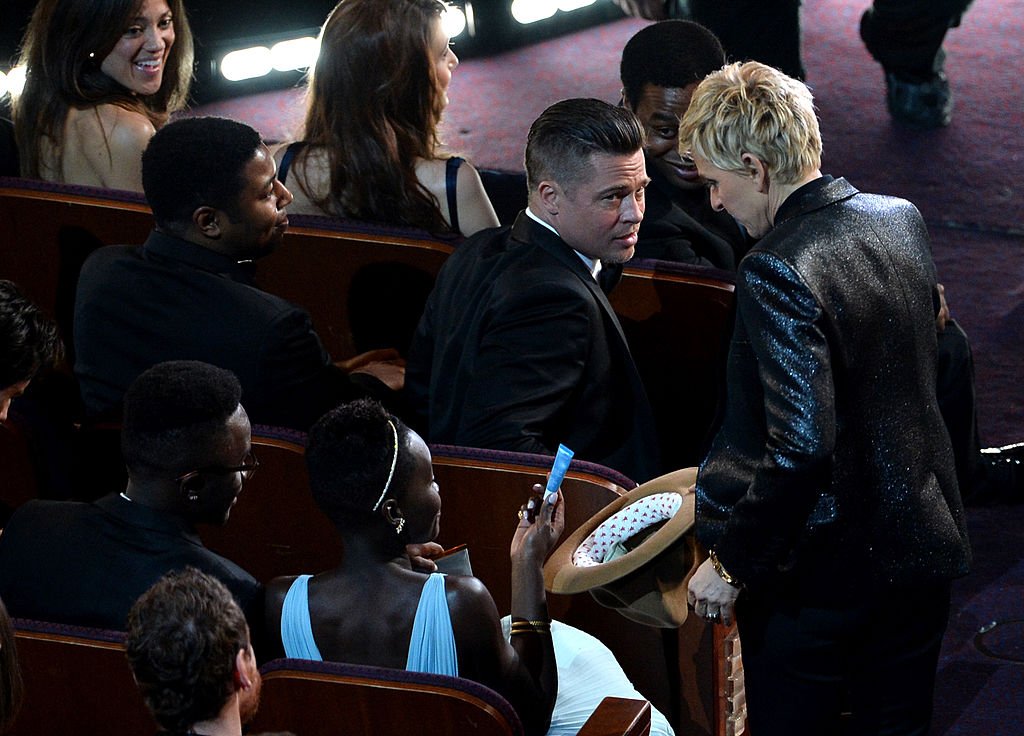 ---
Ellen's Humble Beginnings 
But before we get into all the juicy details about her love life, let's find out exactly who Ellen is. The famed talk show host was born in the fifties in a suburb in New Orleans. She had a very humble start with both her parents having middle-class jobs. But this was a woman with a mission.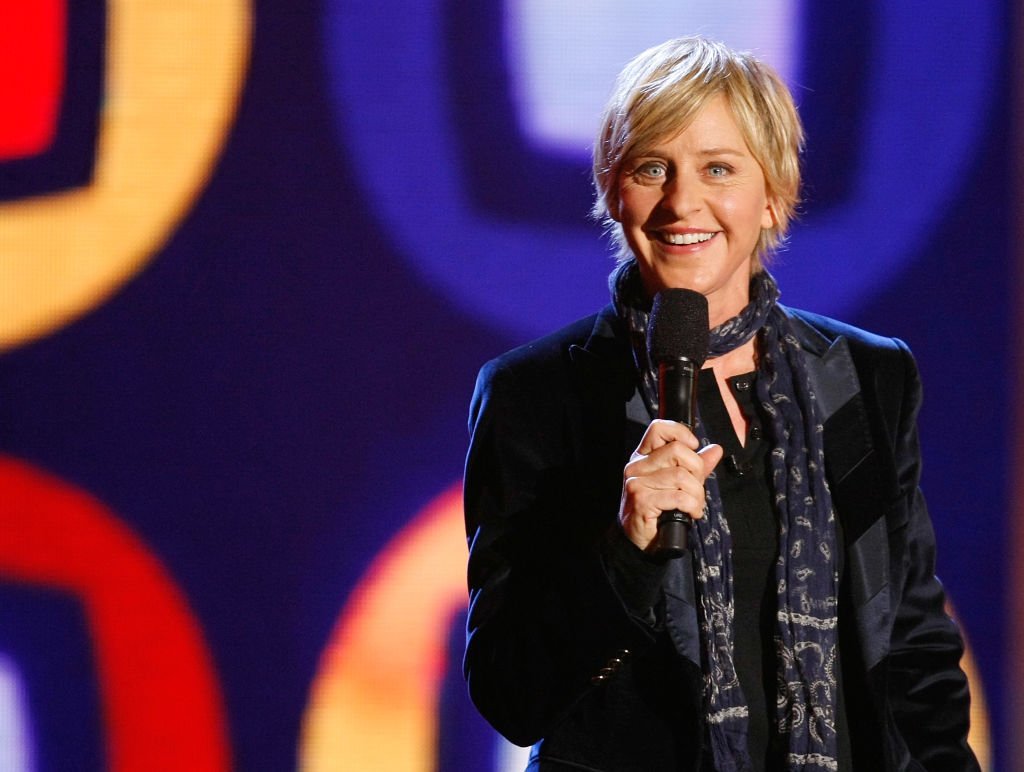 ---
Ellen always knew she was destined for greatness and when her parents split during her teen years, she saw it as a life-altering moment. From then on her life was set on a new path as her step-dad moved them to Atlanta, Texas. Ellen gave University a try but eventually dropped out.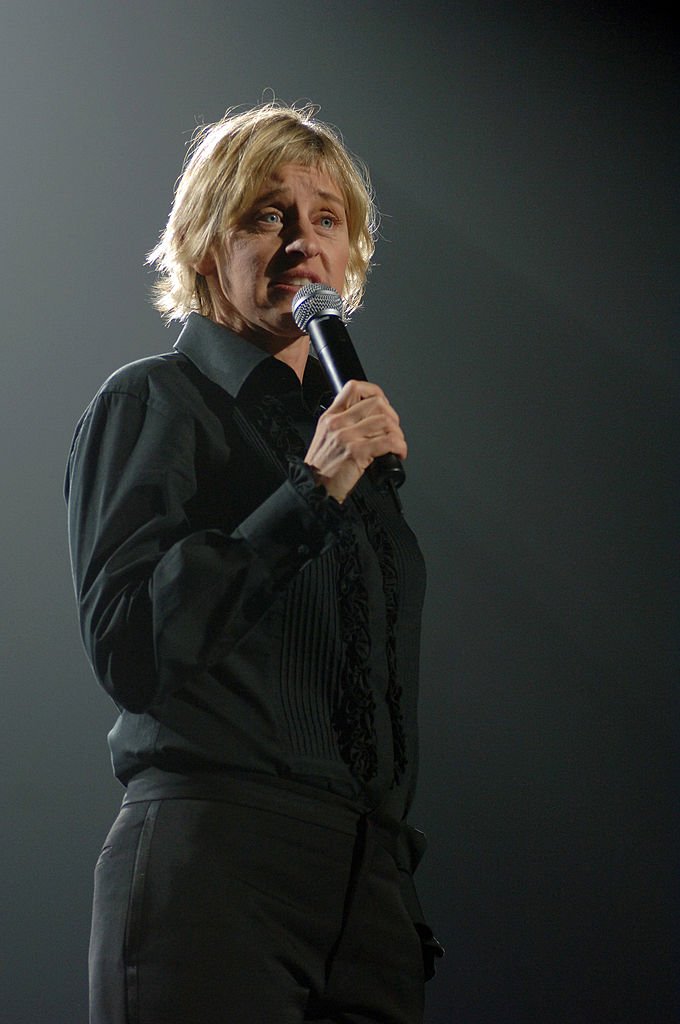 ---
This was a big and scary decision as Ellen had to work various jobs to make ends meet. She began her career in stand-up comedy in small pubs until one day, she finally got a gig in Clyde's Comedy Club. Early in her career, she received a big honor...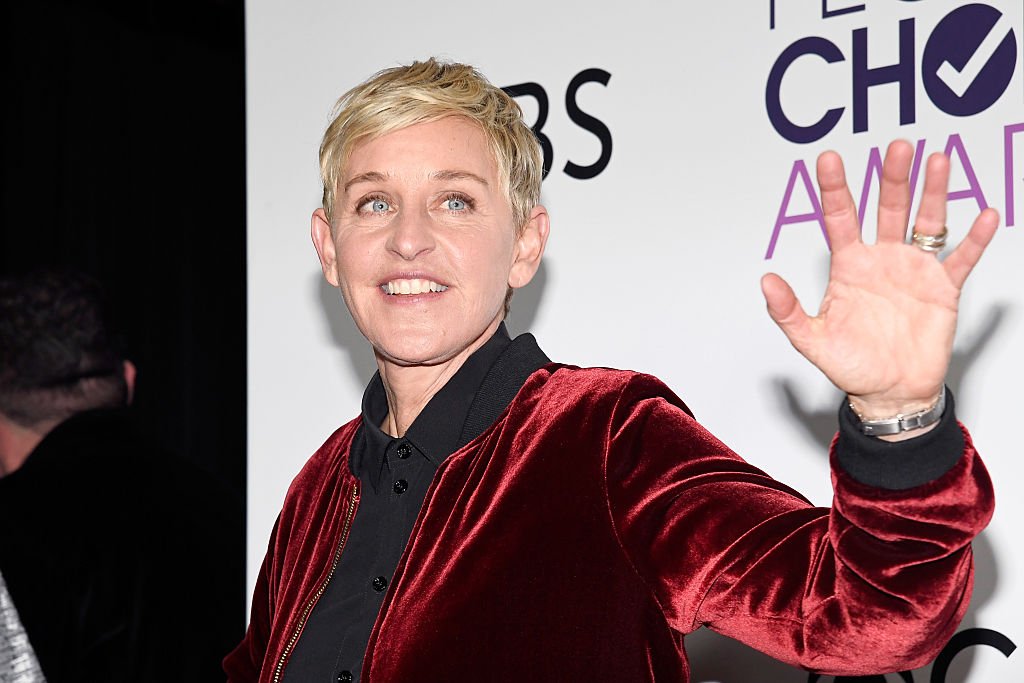 ---
Her First Big Award Before The Failure
She was awarded the prize of being the funniest person in America. From this, her fame grew almost overnight and she landed bigger and bigger shows. One of Ellen's big breaks came when she landed a hit headliner in 1994 called "These Friends of Mine."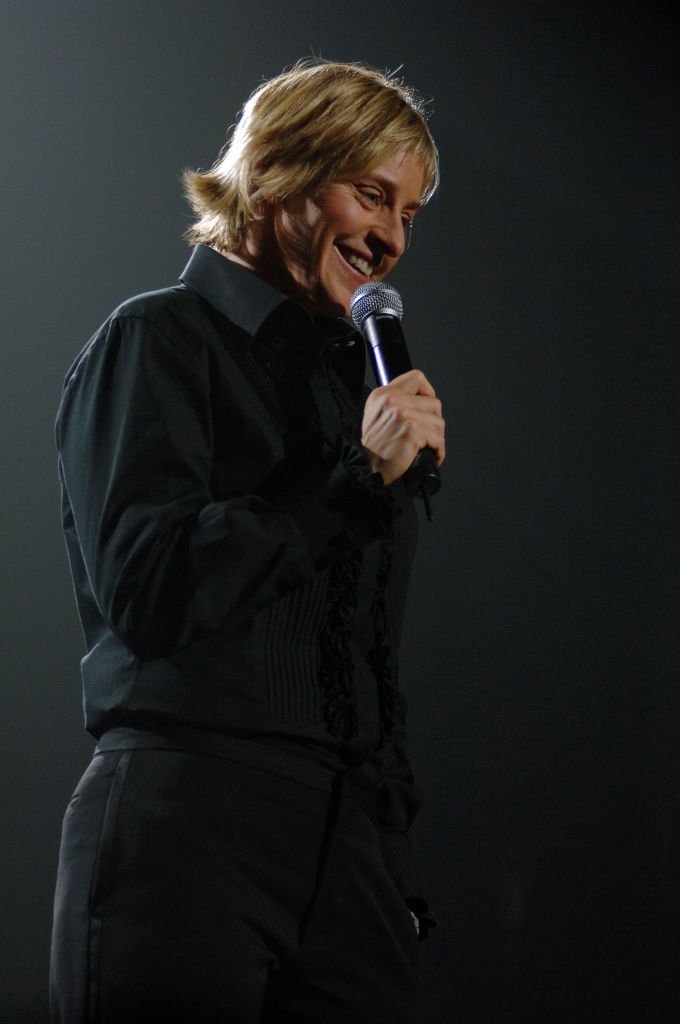 ---
Four years later the show would get its new name, Ellen. She also led the charge of people needing to accept the LGBTQ community more by sharing her sexuality. Sadly her show 'Ellen' was canceled towards the end of the nineties... But the legend would not give up!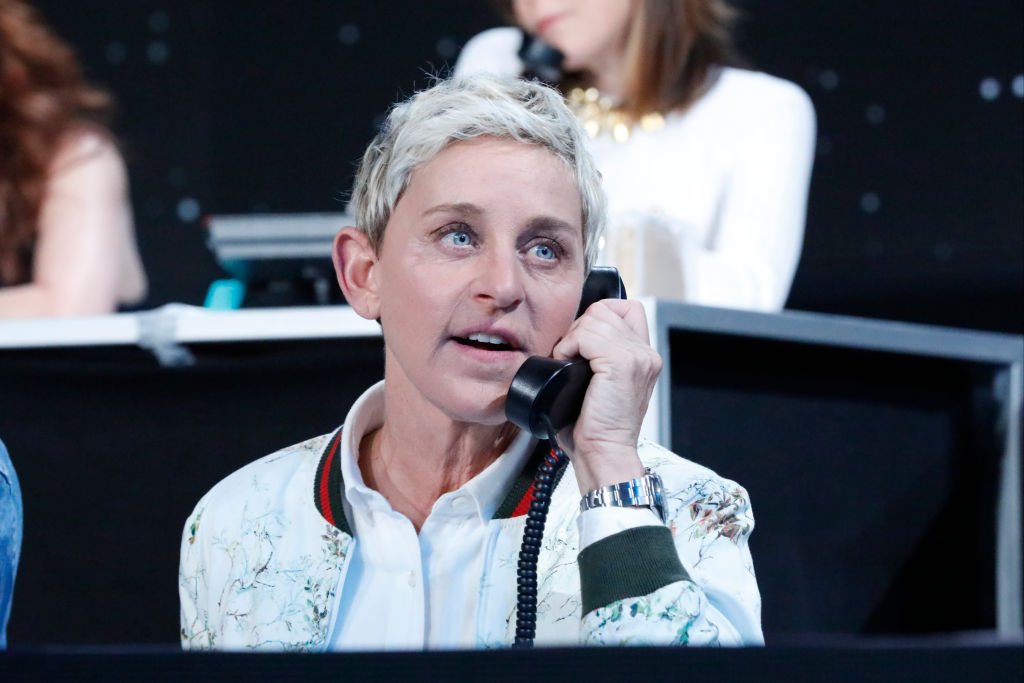 ---
Third Time Lucky? 
At the start of the 00s, she shared her new CBS show, The Ellen Show, however, it was again canceled. So how then did the show revive itself yet again? Well, third time lucky we guess! The Ellen DeGeneres Show (2003), finally gained prominence and became a hit.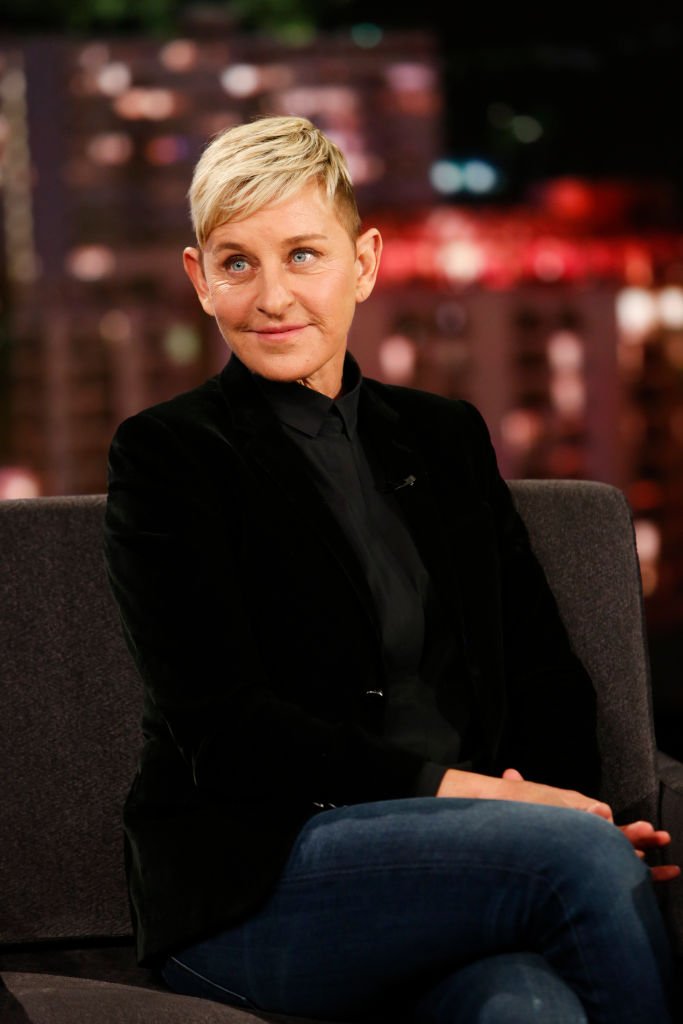 ---
There was no stopping her success after this... The show went on to win 15 Emmy Awards in only three seasons! Ellen also became a sought-after events host. One of the popular events she hosted was the 1996 and 1997 Grammy Awards and various Emmy shows. But what is Ellen's biggest achievement?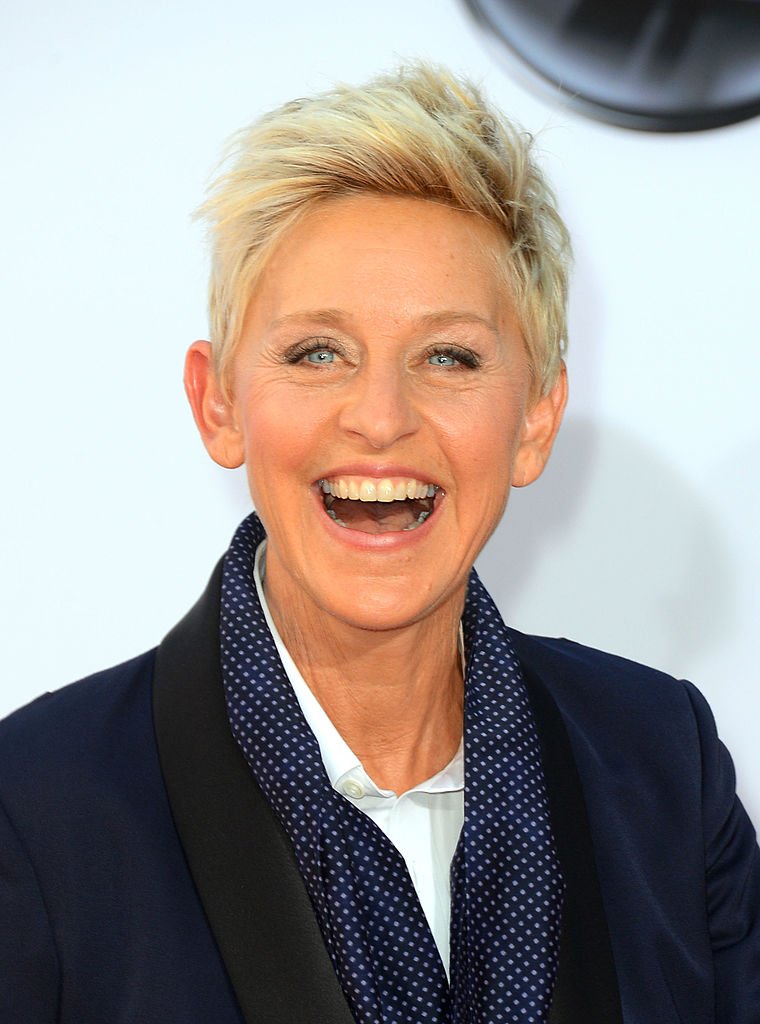 ---
Portia di Rossi
It is her wife, Portia. Ellen and Portia de Rossi have a unique but special love story. The couple has been happily married for many years now but where did it all begin for them? Well, they first met in 2000 and that would be the start of decades of love and companionship for them.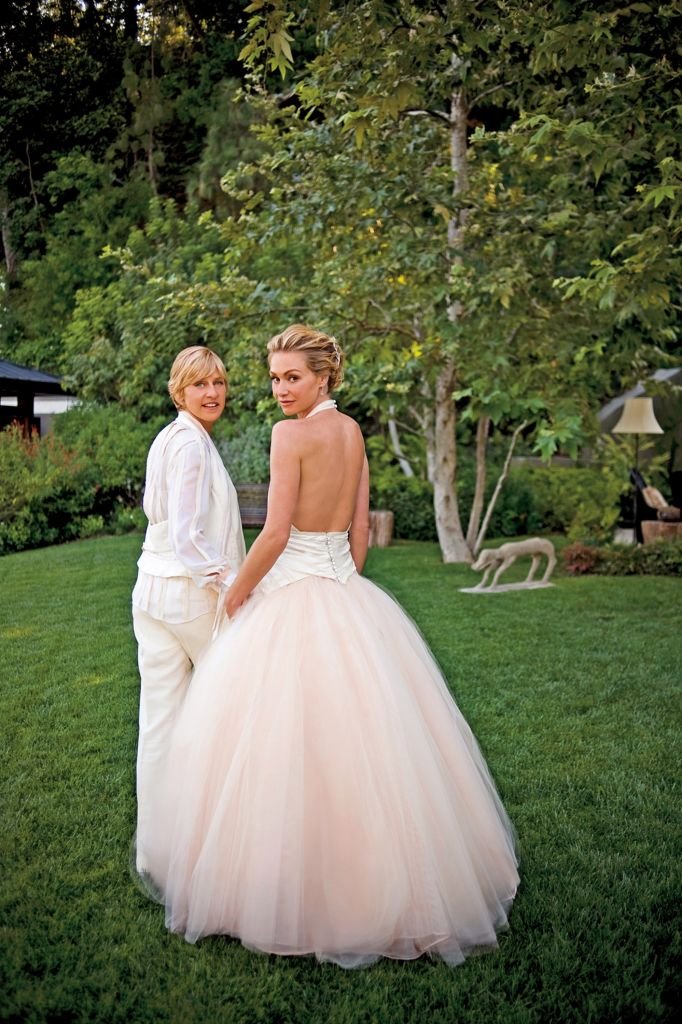 ---
While they didn't start a relationship initially, fate would bring them together a few years later. Ellen finally shared some personal details about her relationship with Portia. She told Good Housekeeping this:
"Portia understands me completely. In our vows, she recited a quote — 'It is good to be loved. It is profound to be understood' — and to me, that's everything. What 'I love you' really means is 'I understand you,' and she loves me for everything that I am. She supports me and makes me happy."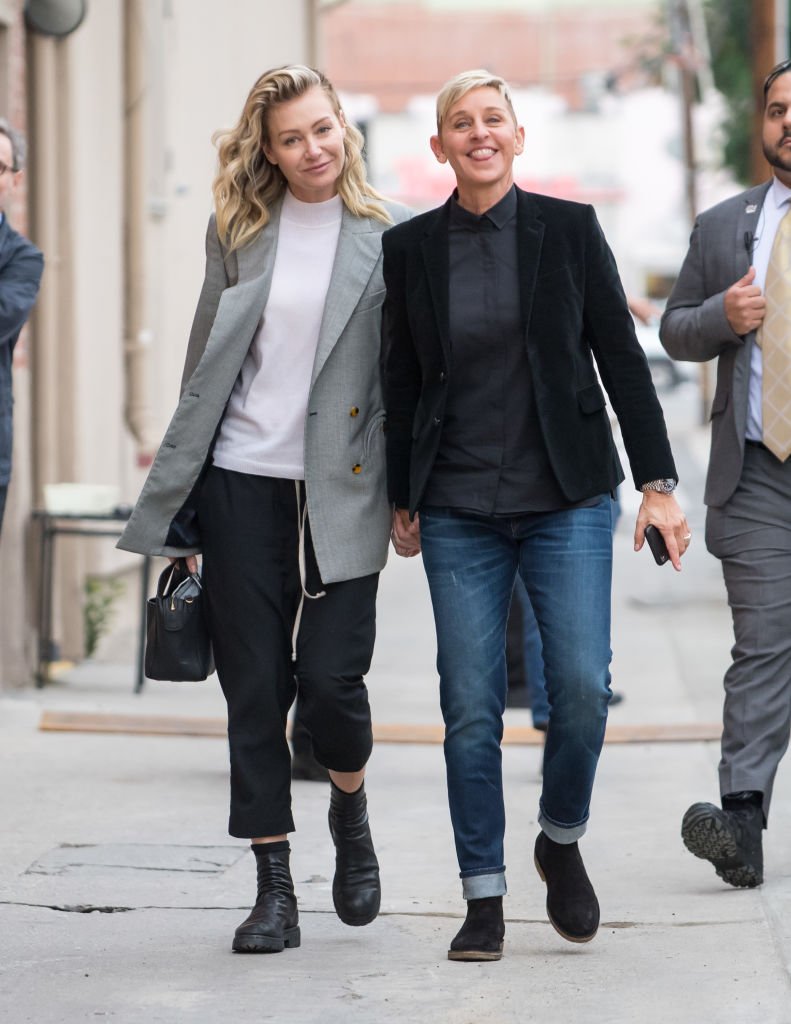 ---
If that's not enough to make you gush, Portia's comment about Ellen in 2005 surely will. She told Oprah Winfrey the sweetest thing about her wife: 
"[I knew Ellen was the one] when I first laid eyes on her, "but it took me three years to actually tell her how I felt about her because I was on Ally McBeal at the time and I was not living as an openly gay person. I was closeted and very, very afraid that if I talked about being gay, it would be the end of my career. So, I wasn't about to date the most famous lesbian in the world."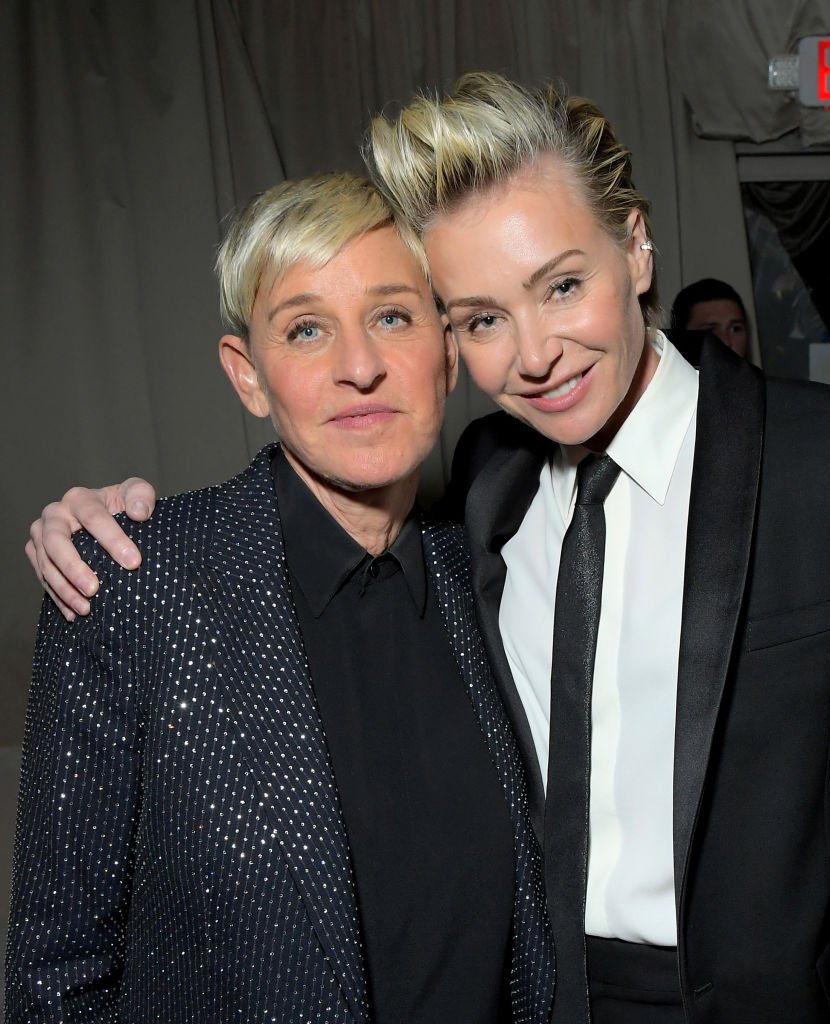 ---
The two shared their vows in 2008, setting an example for many people across the world and within the LGBTQ community. She popped the question shortly after it became legal for them to be married in their state. They had a beautiful summer wedding in August of that year.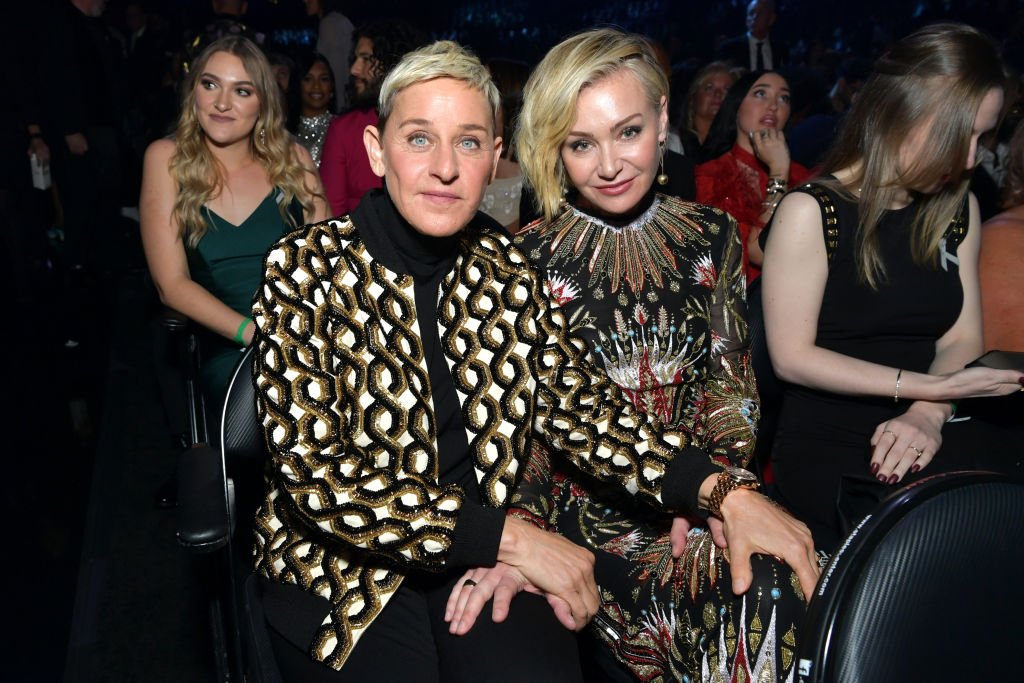 ---
A few years ago in 2018, Portia surprised her wife with an amazing gift. It was the talk show host's 60th birthday and Portia wanted to shock her wife, in a good way. Portia presented her gift on the Ellen show saying this: 
"For the last two years, Ellen has said to me, 'I feel like I'm not doing enough.' Every day, almost. So, I put all that together and I got you this gift."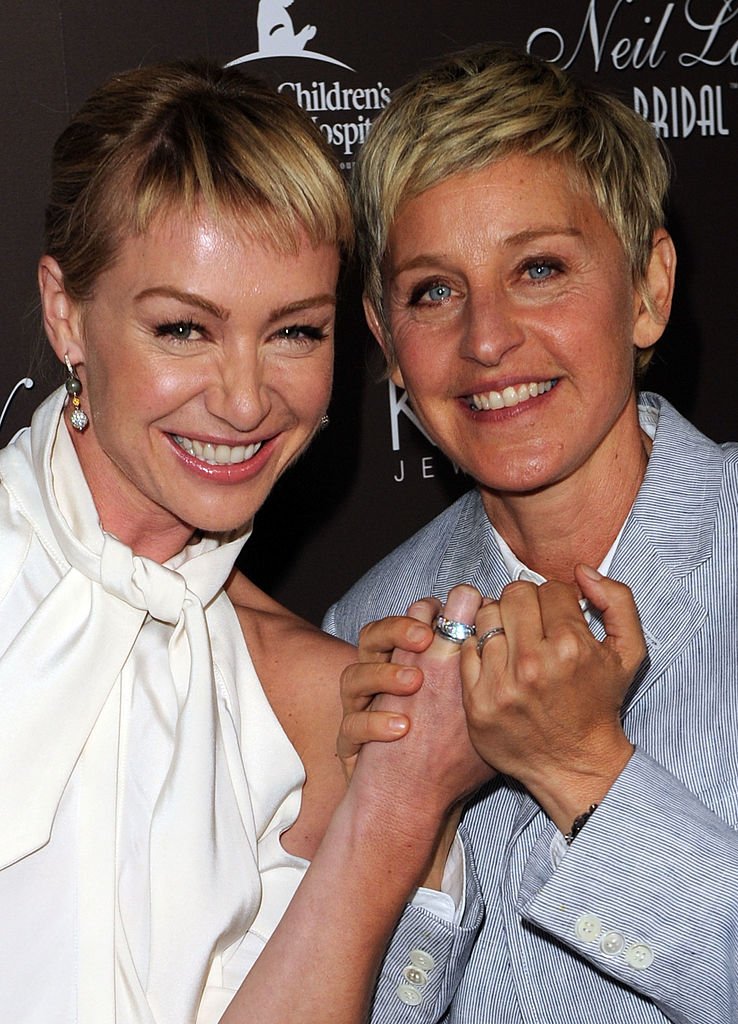 ---
She told the audience that she was building a gorilla sanctuary in Rwanda! This was a tribute to Ellen's hero Dian Fossey who worked with the animals. This would be a way for Ellen to always feel as though she was indeed doing enough for the world out there. How special!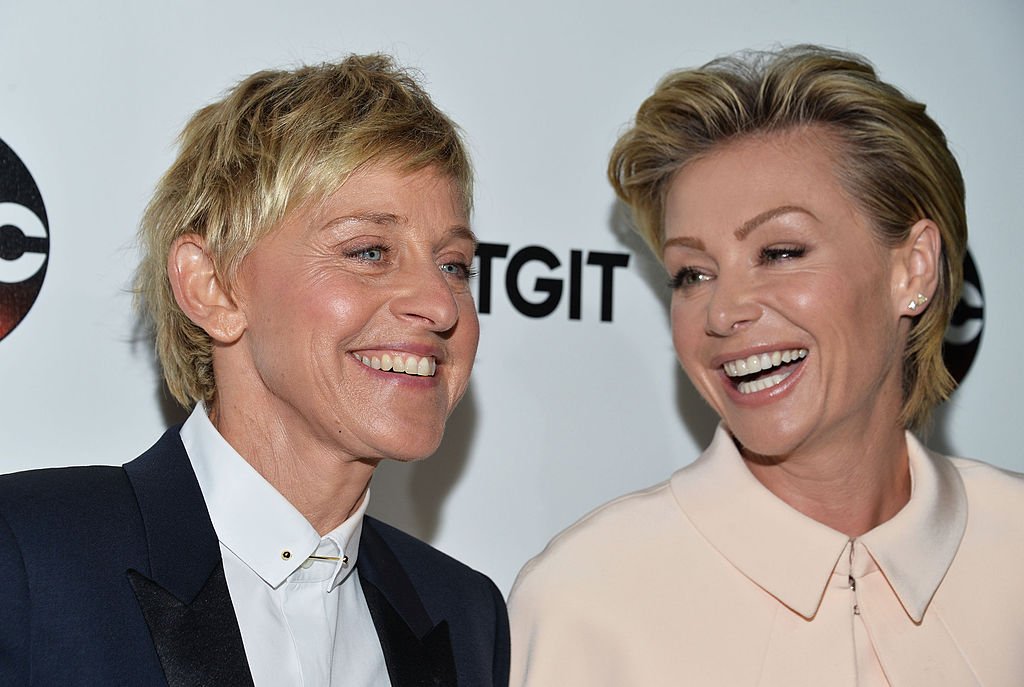 ---
Alexandra Hedison
Ellen was also in a few other relationships before she settled down with her wife. One of her girlfriends was a photographer named Alexandra Hedison. The pair were together for a few years but eventually called it quits in 2004. But rumors have surfaced about what Ellen has said about Alexandra.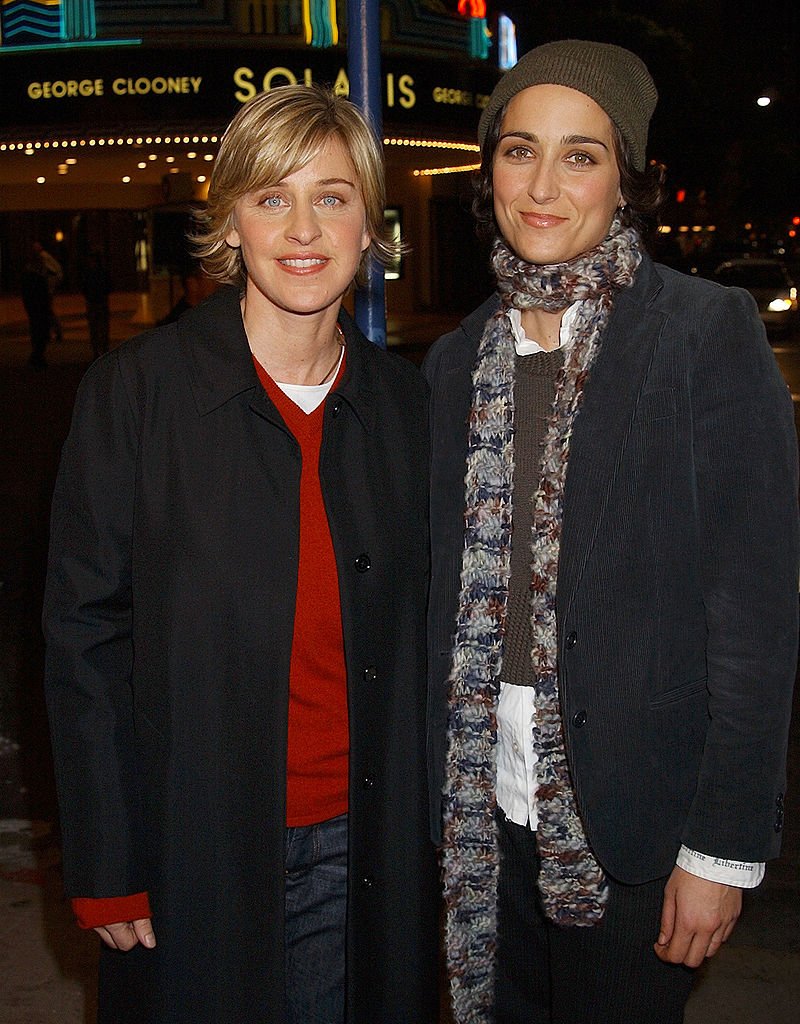 ---
Media sources have leaked the news that Ellen apparently told the famous Jodi Foster to think twice before dating Alexandra... They went on to say the following about the situation:
"Ellen couldn't get to Jodie fast enough to have a conversation about the legalities and realities of marriage. Ellen at one point was actually pleading with Jodie not to pull the trigger...Ellen knows Jodie's current flame well and fears that she is headed for disaster as well as a huge financial hit if she marries Alexandra".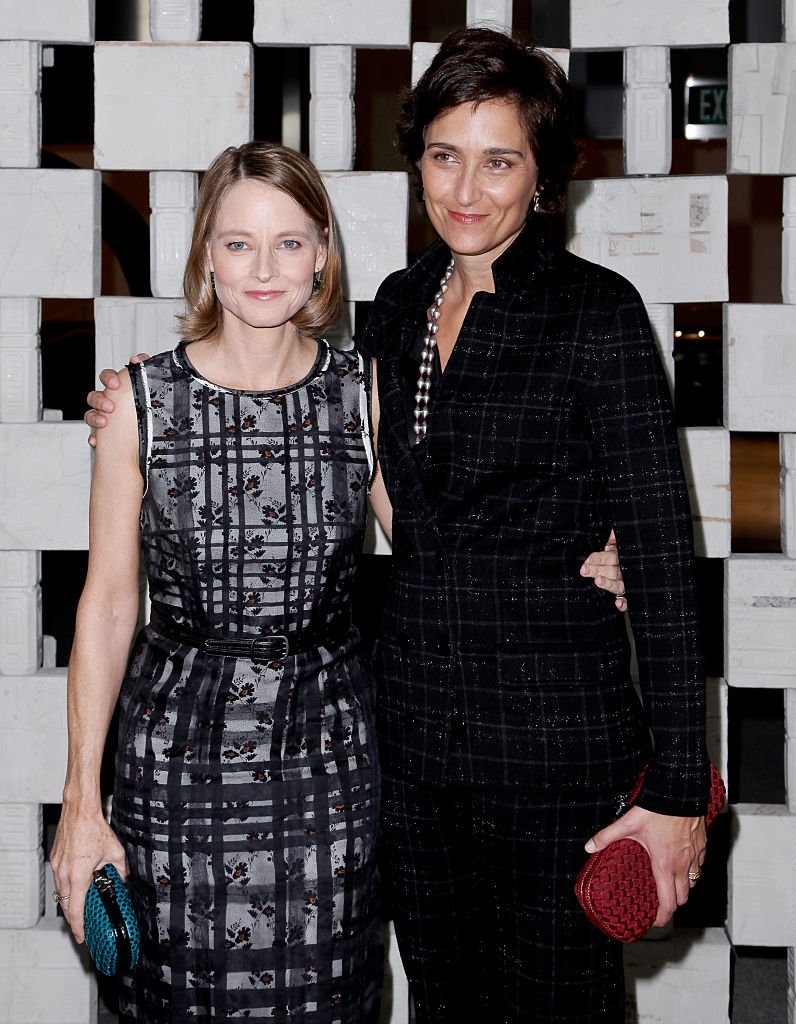 ---
It was also claimed that Ellen's competitive nature saw her slightly upset that Alexandra was getting over her and forming a new relationship with a big star. The media put it like this:
"Ellen is extraordinarily competitive, so it pains her to see Alex moving on with someone as successful and talented as Jodie. Ellen is also vindictive, and she's spreading the word among mutual friends that Jodie is pathetic for picking up her cast-off. But Jodie couldn't care less. she thinks Ellen is a fool for letting such a good catch get away. Jodie had half a mind to send Ellen a note saying, 'Your loss is my gain...'"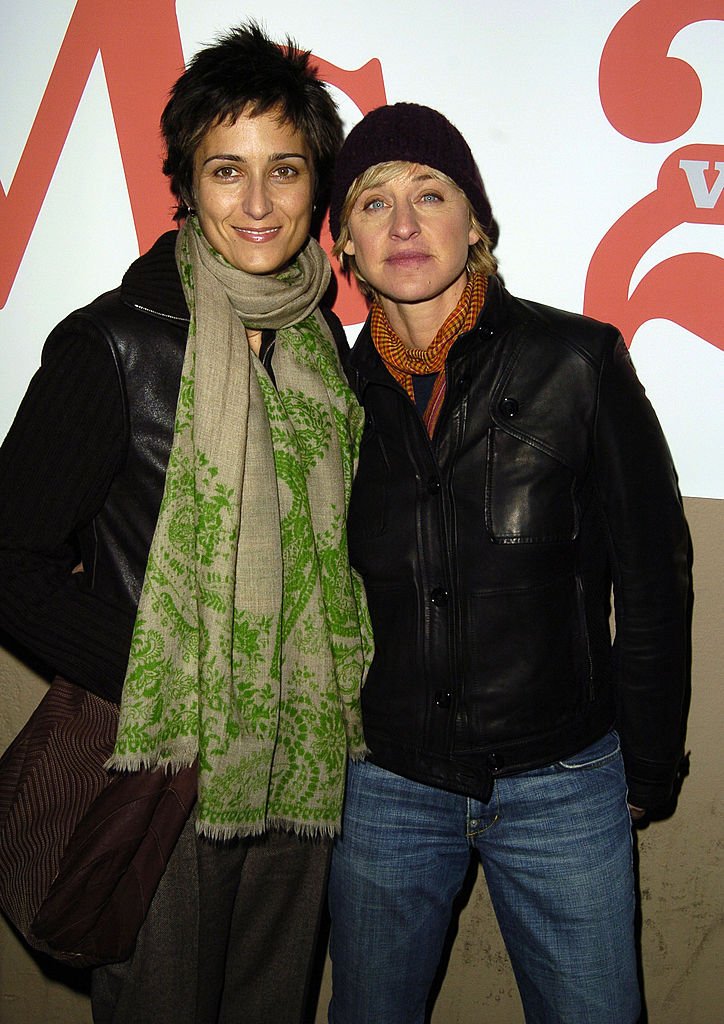 ---
Anne Heche
This Emmy-nominated actress has also been on Ellen's list of exes. Anne Heche met Ellen at a Vanity Fair Oscars party in the nineties and the pair soon hit it off. They were one of the first brave Hollywood LGBTQ couples to openly share their relationship and sexuality.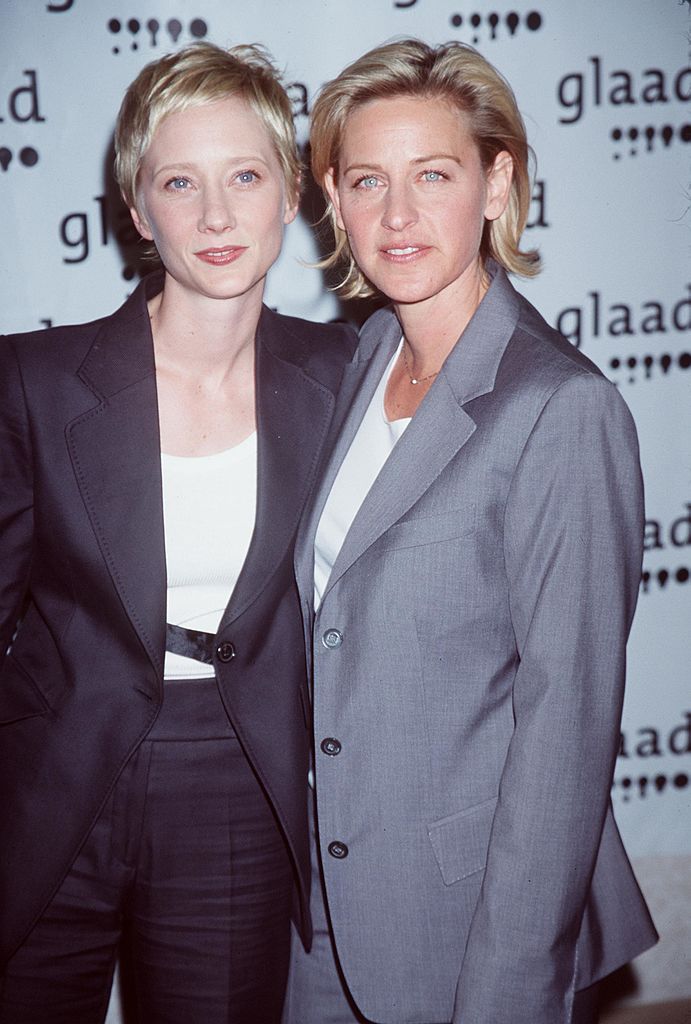 ---
Anne naturally gravitated towards Ellen, as she told Oprah once in an interview. The actress said the following: 
"I saw Ellen across a crowded room, not knowing anything at all, except that I was just drawn to her."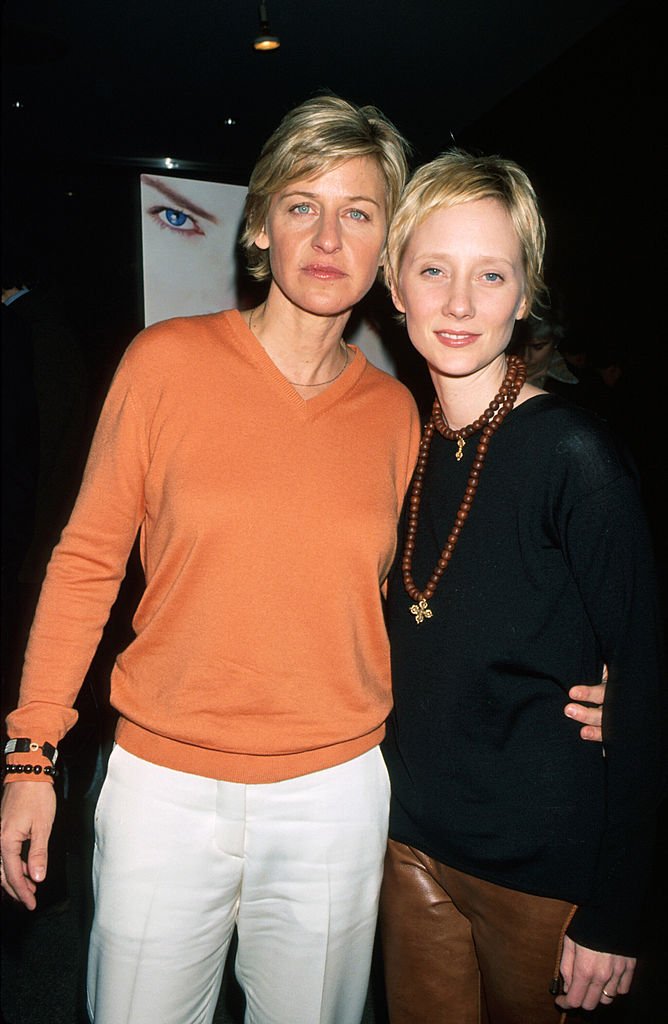 ---
But despite making waves for their then-uncommon relationship, their own internal union faced drama... In the beginning, they really struggled with managing their careers and their relationship. Both of them also faced scrutiny from their employers who were not open to their lifestyle.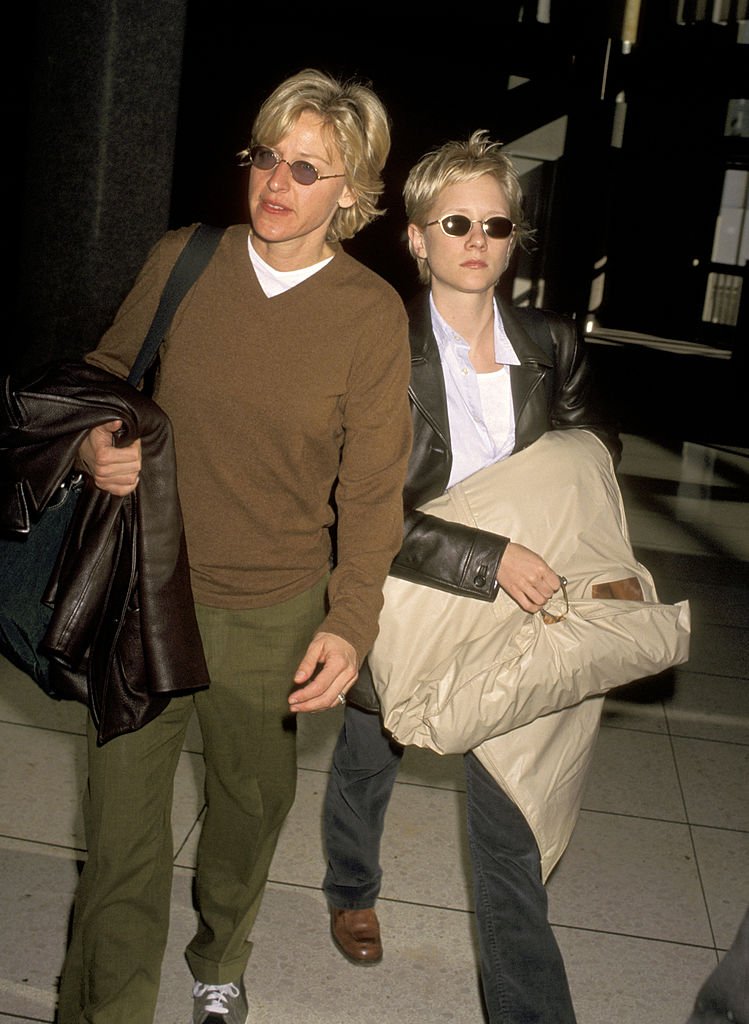 ---
The actress dragged 20th Century Fox studio for cutting their ties with her because she had brought Ellen as her date to their movie premiere... The star recalled the incident by saying this: 
"I took Ellen, we were told that my contract for Fox would be [ended] and I would be fired. And that the movie that I had just met Harrison Ford on wouldn't hire me. And we went to the premiere – these are the stories that I know people don't know — we went to the premiere, we were tapped on the shoulder, put into her limo in the third act and told that we couldn't have pictures of us taken at the press junket. And both she and I were fired that week."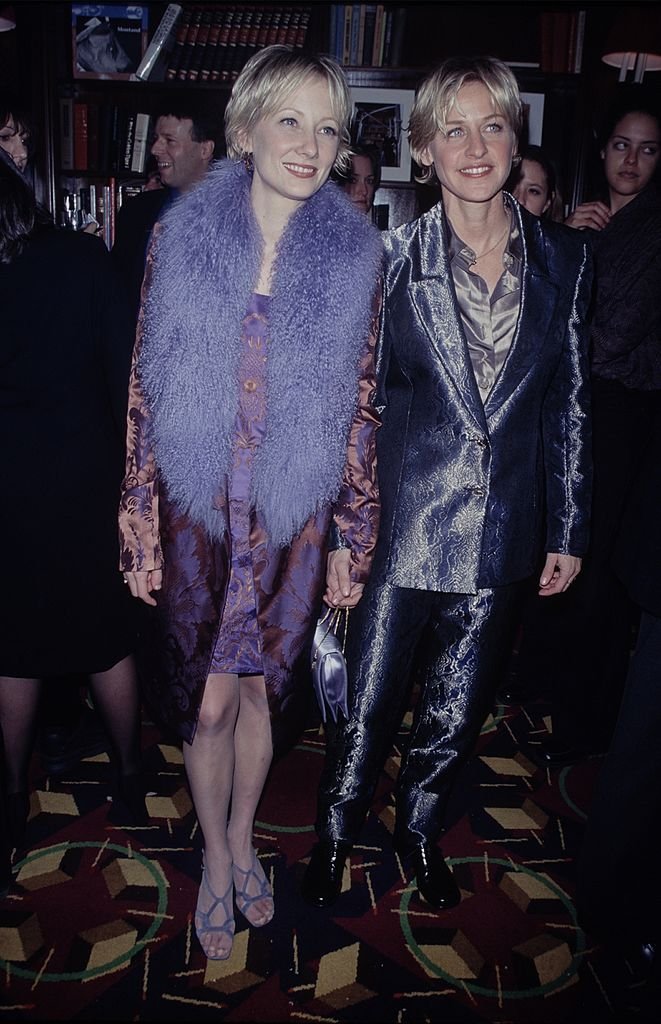 ---
Ellen's Past Tragedy 
In 1980, Ellen was a young twenty-something with her entire life still ahead of her. But she would be forced into adulthood sooner than she thought! The star was in an on and off relationship with her then-girlfriend, Kat Perkoff. But a massive tragedy struck.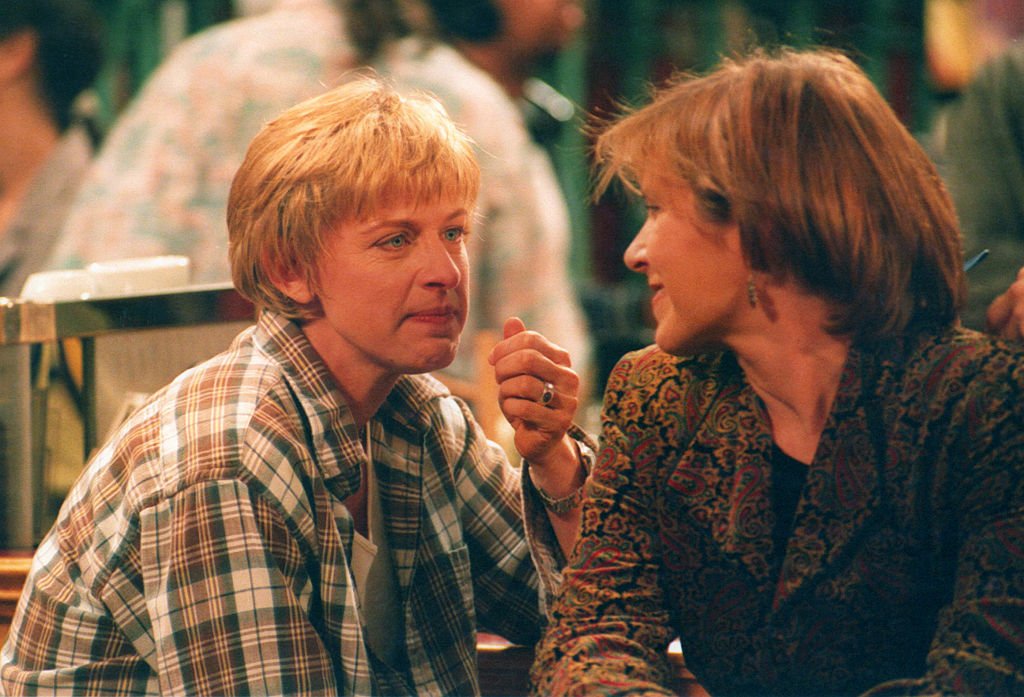 ---
The pair were fighting one night at Ellen's brother's show when the talk show host made as if she couldn't hear Kat. The two then left separately and would never speak again... When Ellen drove home that night she saw an accident scene but didn't stop.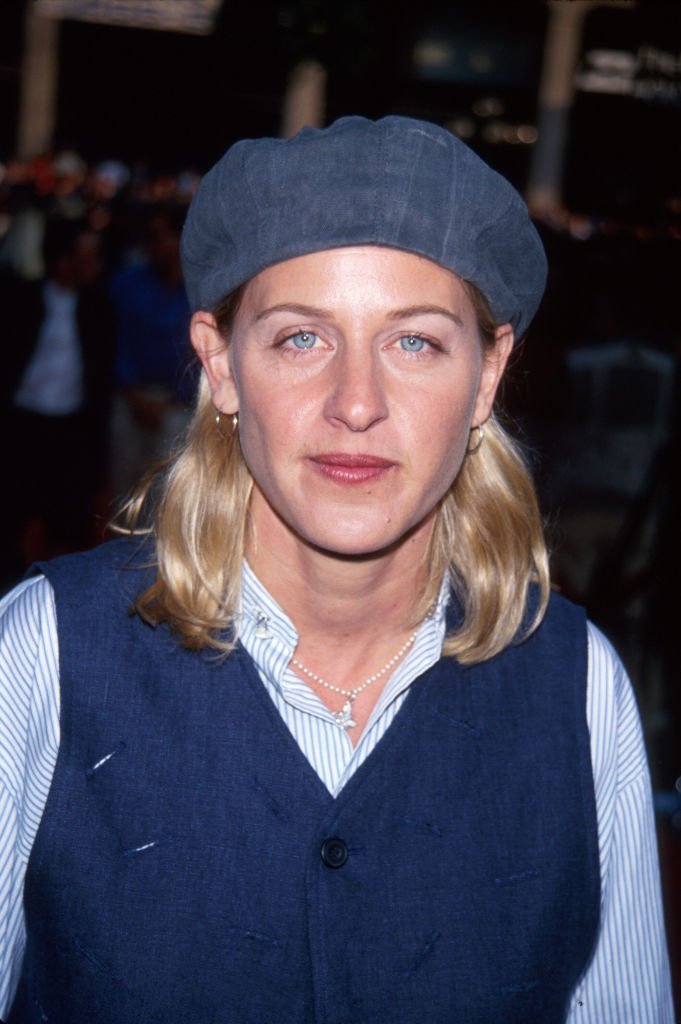 ---
It was only later that she would discover the shocking truth about who died in that accident - it was her beloved Kat. The star felt very guilty for the fight they had and carried the pain with her for many years. After a long journey of dealing with what happened, Ellen was able to let it go.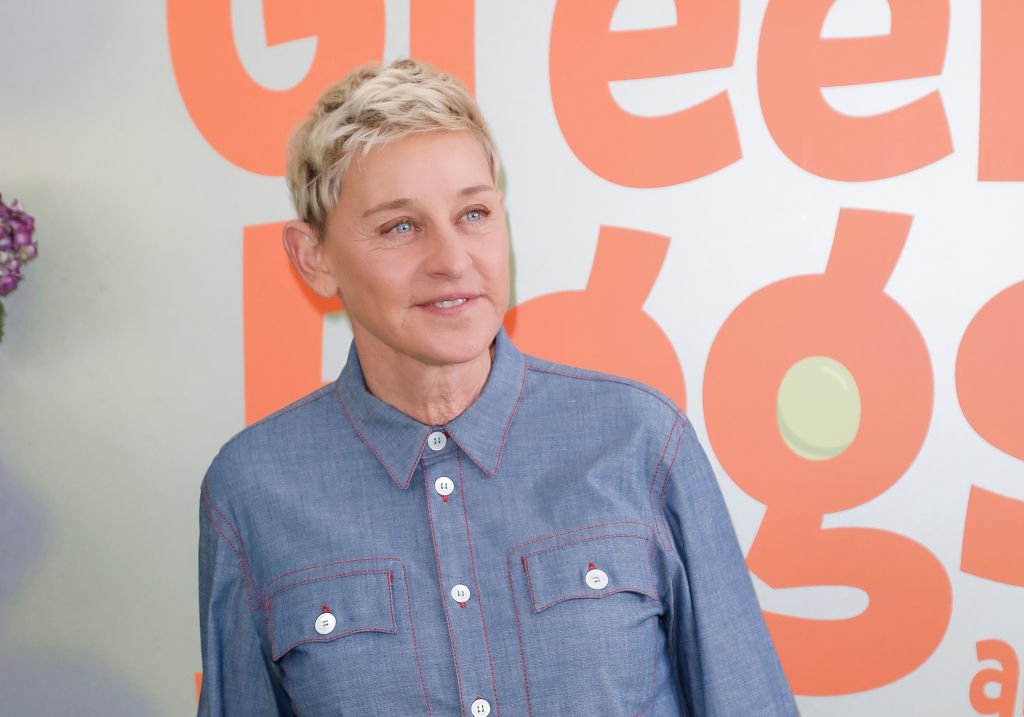 ---
Ellen Opens Up 
Ellen's Netflix special, Relatable, shows the star in a new and far more personal way. Not only did she explain the struggles she faced because of her sexuality but she also shared a very vulnerable moment with her audience. She explained how she almost hid who she was for fame...
"My worst fears came true because—and that's why people stay closeted—the same people who loved me, overnight just hated me, just because they knew I was gay. Everything changed. I went through a depression, and people made fun of me, and people wrote articles about me, dissecting the whole process and why I did it and that I shouldn't have done it. It was just a really tough thing."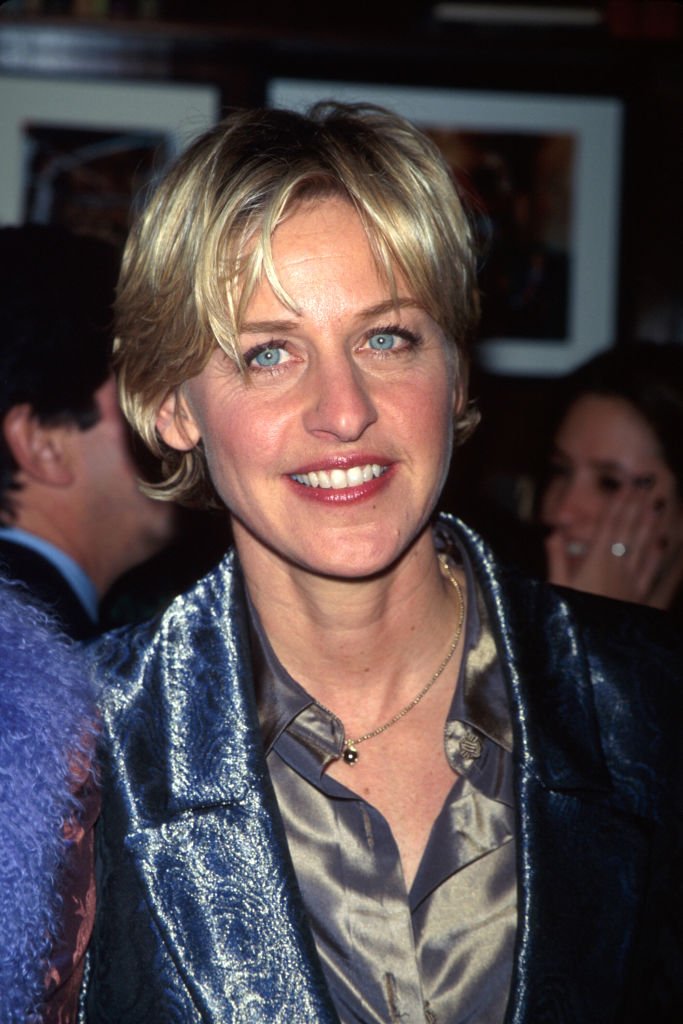 ---
Ellen knew that if she was honest she would lose many viewers... And she did. But because she remained true to herself, her struggles all eventually paid off. Now the talk show host is loved and adored by many all around the world. We're certainly included in that! What do you think about her? Leave us a comment!
Sources: IMDb Harpers Bazaar  Oprah Magazine  International Business Times InStyle E Online Biography