Black Widow: Cast's Real-Life Partners
Which Black Widow Cast member is dating someone almost twice her age? Whose celebrity love story took sixteen years to be turned into a happy marriage? Will the quarantine affect Scarlett Johansson's wedding? As long as Disney has to delay Black Widow's release because of you-know-what, we have plenty of time to get to know all the details of the private lives of this Marvel superhero adventure's cast. So, let's start with…
David Harbour as Red Guardian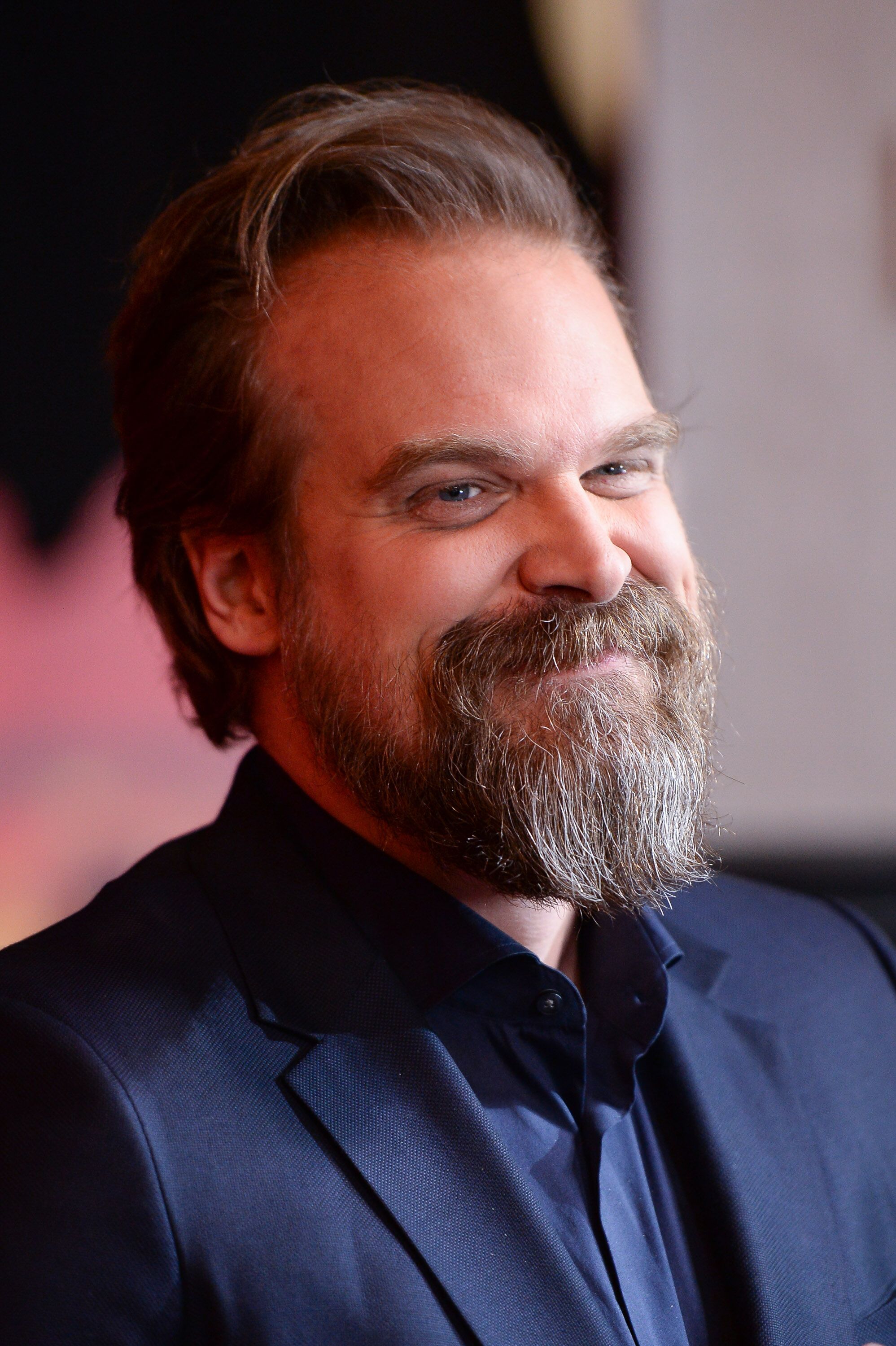 It turns out that everyone's favorite Chief Hopper has quite a list of celeb girlfriends! Back in 2009, David Harbour dated the actress Maria Thayer. The couple was rumored to be engaged, but by 2011 David had already started dating '90's movie legend, Julia Stiles. They were together for about four years, but we still don't know why and when exactly they broke up.
The next time David Harbour was spotted with a new girlfriend was in early 2018 when he went public with singer and actress Alison Sudol. You probably remember her from the movie "Fantastic Beasts And Where To Find Them" where she played Queenie. In April 2019 Sudol confirmed their relationship, sharing a sweet picture of her and Harbour with the caption: "I love this photograph and the person in this photograph with me and the person who took this photograph all very much."
However, Harbour and Sudol split some time around July 2019. And in just a couple of months, the Stranger Things actor was spotted in New York hand in hand with none other than Lily Allen! Their captured kiss left absolutely no doubt about David's feelings towards the British singer. David Harbour and Lily Allen went official last October when Harbour shared this funny and cute picture on his Instagram account. 
But the most attentive of Allen's followers had already noticed it in early October when Lily shared pictures on her Instagram stories of Harbour's muscular arms with a caption "Mine". Allen was also spotted accompanying the actor on many occasions, like going to a party and attending a basketball match in New York City. Their red carpet debut was during the 26th annual Screen Actors Guild Awards. 
Moreover, rumor has it that Lily Allen is engaged to David Harbour! The singer was photographed wearing a ring on "that" finger of her left hand. However, neither Harbour nor Allen has confirmed an engagement. But, if they do eventually get married, David Harbour might become an adoptive father just like Chief Hopper, as Lily has two daughters from her marriage to Sam Cooper.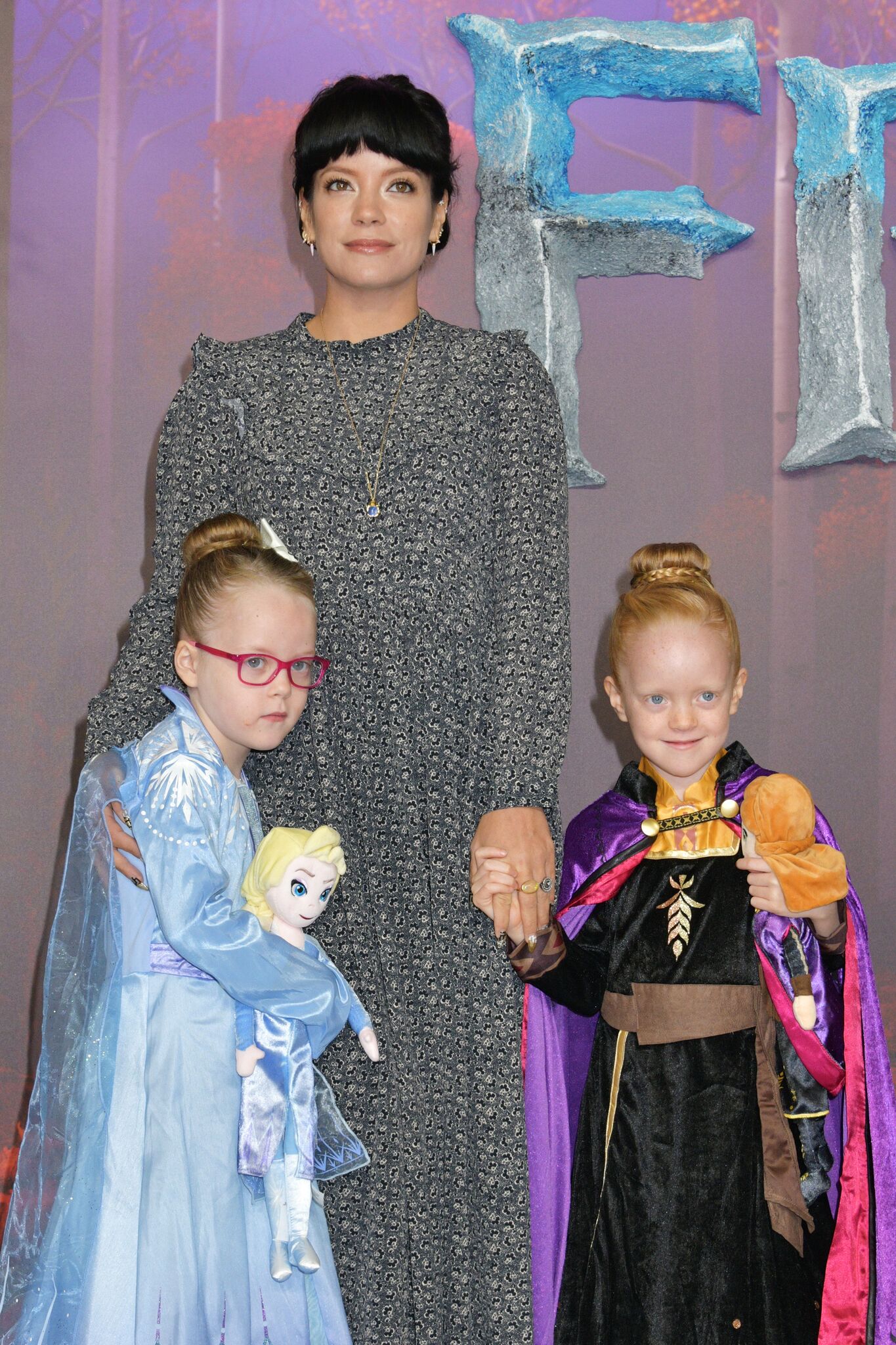 Florence Pugh as Yelena Belova
The star of "Little Women" has proved to be a supremely-talented actress.  In less than just two years, Florence Pugh has ascended from relative obscurity to her current status of a Hollywood celebrity. From a very young age, she knew that performing was the only thing she ever wanted to do.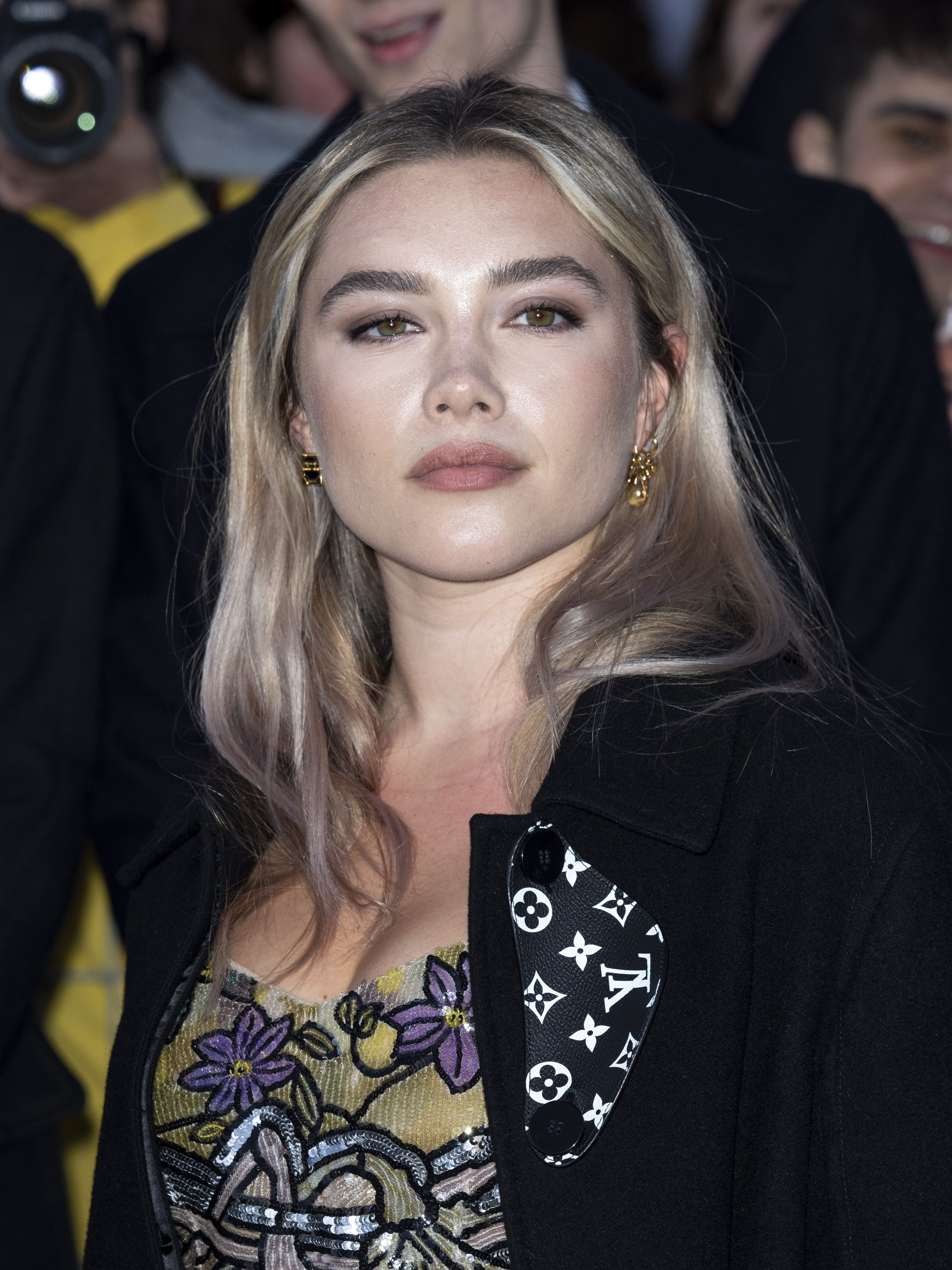 Her breakout role was in a 2019 horror film, "Midsommar," where she had a chance to show her versatility and professionalism. Ari Aster, the writer and director of this movie, admitted in an interview with New York Times how impressed he was with Florence Pugh's performance:
"For someone who is not classically trained, she has formidable instincts," he said. "I think she can play anything."
And when Greta Gerwig, who is behind the remake of "Little Women", started her search for an actress for the role of Amy March, she "knew there was no other person who could do it but Florence." And so she did – perfectly! Next, she landed the role of Yelena Belova in "Black Widow" opposite Scarlett Johansson and Rachel Weisz. 
It's not her role that's making headlines now, but Florence Pugh's love life! The twenty-four-year-old Florence appeared on the Oscars red carpet with forty(!)-four-year old Zach Braff. How did they get together at all? In 2018 Florence starred in Zach's short film "In the Time It Takes to Get There", and this was probably when they started dating. They were certainly an item in August 2019, when pictures of Florence and Zach having a good time on vacation in Spain, appeared on Twitter.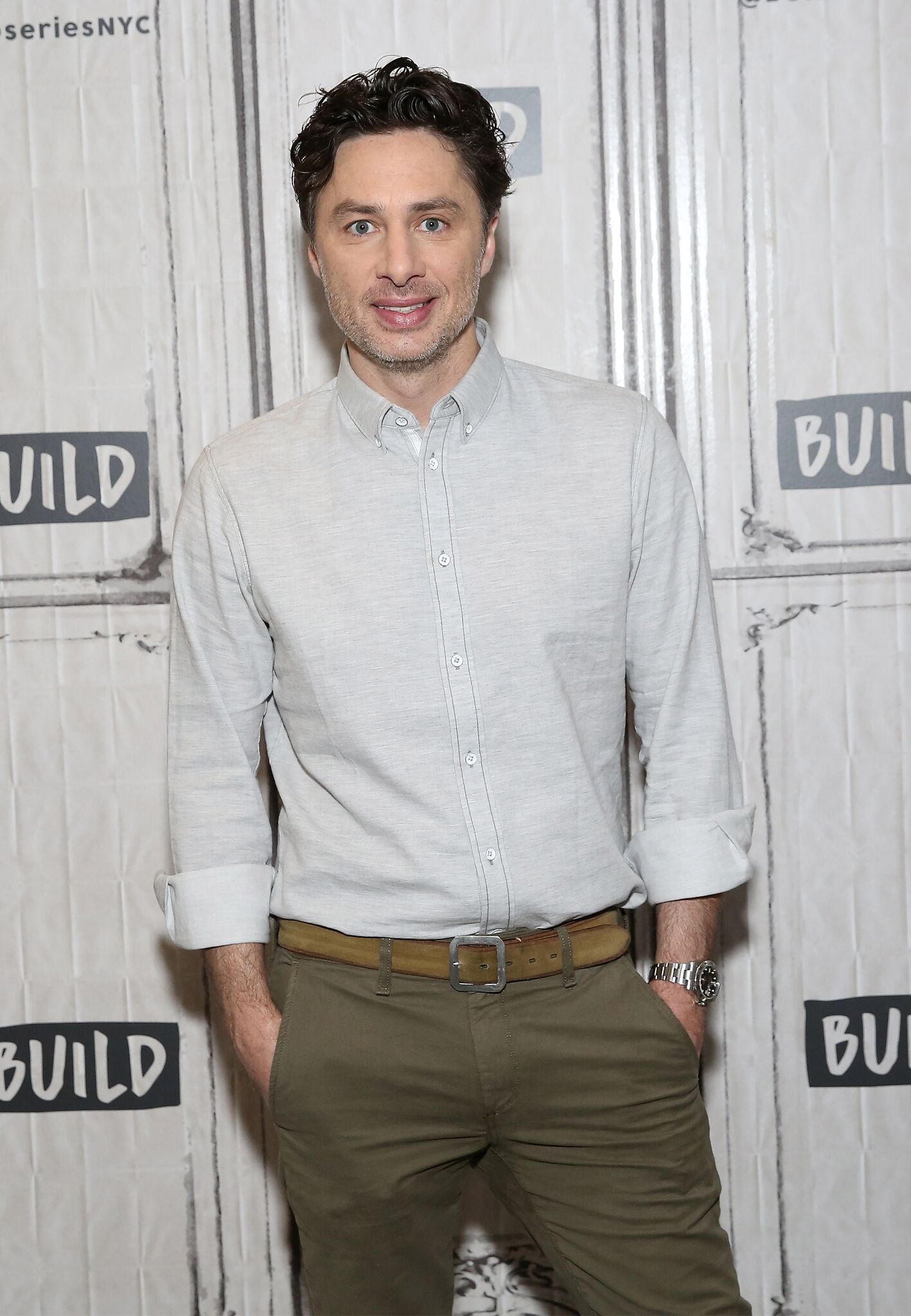 And though neither of them confirmed that they were dating, the couple, and especially Pugh, had to deal with quite a lot of backlash online. It seems like fans couldn't help pointing out that Florence was only five when the first season of Scrubs aired!
In December Florence posted a picture on her Instagram, which Braff commented on with a princess emoji. Surprisingly, one of her followers wrote in response to him "You're 44 years old"! It didn't take Pugh long to hit back, retorting "And yet he got it" with an "OK" hand emoji. Well, the age difference is big, but definitely not a record: Michael Douglas and Catherine Zeta-Jones are 25 years apart in age – and happily married. We are happy for Florence and Zach, but what do think about this couple? 
Rachel Weisz as Melina Vostokova
In case you didn't know, Rachel Weisz has been happily married to none other than James Bond actor Daniel Craig – for almost a decade! And they have a daughter together, who is now approximately 18 months old. But even if you do know this, you most probably are not aware of the fact that it took them sixteen years to get together as a couple. 
According to The Telegraph, Craig and Weisz first met at London's National Theater Studio where they both starred in a play back in the '90s. However, this was not when their romance started. Their paths crossed many years later, when Craig and Weisz signed up for the thriller film "Dream House", where they were supposed to play a married couple. And, in less than a year Rachel Weisz and Daniel Craig got married in real life! Weisz later revealed in an interview with Marie Claire, that for her, it was kind of love at first sight on the film's set, though they'd "been friends for ages."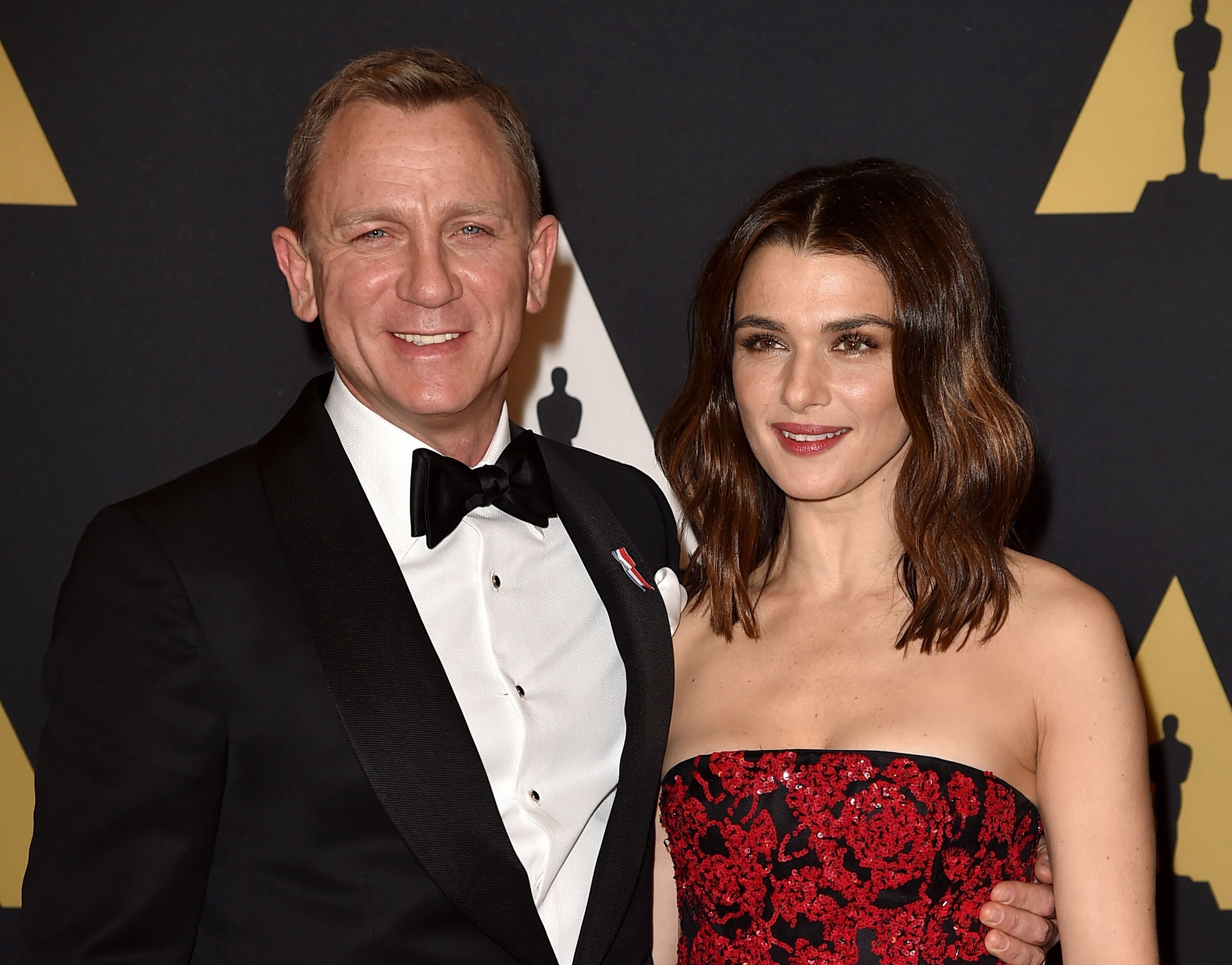 The secret ceremony took place in New York. The only guests of this extremely private wedding were the couples' children from their previous relationships and only two of their friends. And it's quite possible that this secrecy is a key to their marriage's success! The couple still keeps their private life low-key as much as possible, mostly because of Daniel's huge fame as James Bond.
But Rachel admits that she loves being Mrs. Craig officially: "I'm Mrs. Craig on my chequebooks and passports and things. I'm very happy being married".
O-T Fagbenle as Rick Mason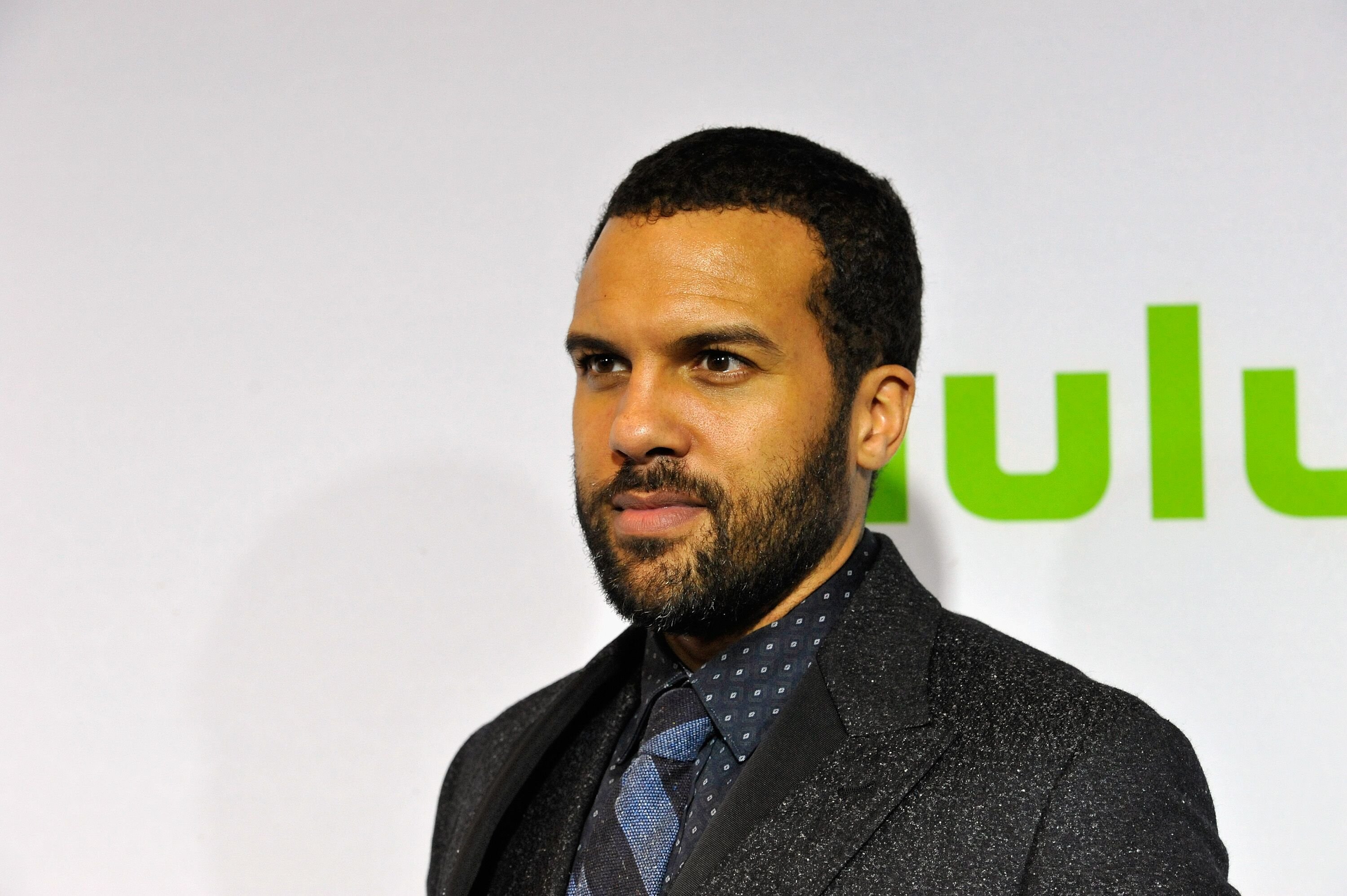 The actor portrays an agent of S.H.I.E.L.D. who is romantically involved with Natasha Romanoff. But he is much better recognized as Luke, the loving husband of Elisabeth Moss' character in The Handmaid's Tale. Although Fagbenle played a number of tough guys on British TV series, since The Handmaid's Tale, he has received numerous wedding proposals via social media.
But when asked if he can actually consider these propositions, O-T replied that he "would rather not discuss that part of his life." His Instagram account also doesn't give us hints on his private life or love interest - at all! Instead, there are a lot of posts highlighting his commitment to female empowerment, mostly made long before he was cast on The Handmaid's Tale.
"I try to encourage myself to act in a way that supports gender equality, and I call that feminist," he revealed in an interview with Elle magazine.
In addition to being an actor and feminist, O-T Fagbenle is also a writer, a director, and a musician. Doesn't that seem like a superhero to you? In many ways these additional skills help him approach new roles. Currently, O-T is directing a comedy series, Maxxx, on which he is also a writer and is also playing the lead role. So it seems that the 39-year-old actor is too busy with his career to have any time left for any other commitments.
Scarlett Johansson as Natasha Romanova 
Scarlett Johansson and her fiancé Colin Jost have made a lot of headlines since their engagement last May. Although Johansson and Jost prefer to keep their relationship low-key, it's almost impossible when you're an A-lister. And if you have an 11-carat engagement ring, it's totally (!) impossible to avoid attention from the media.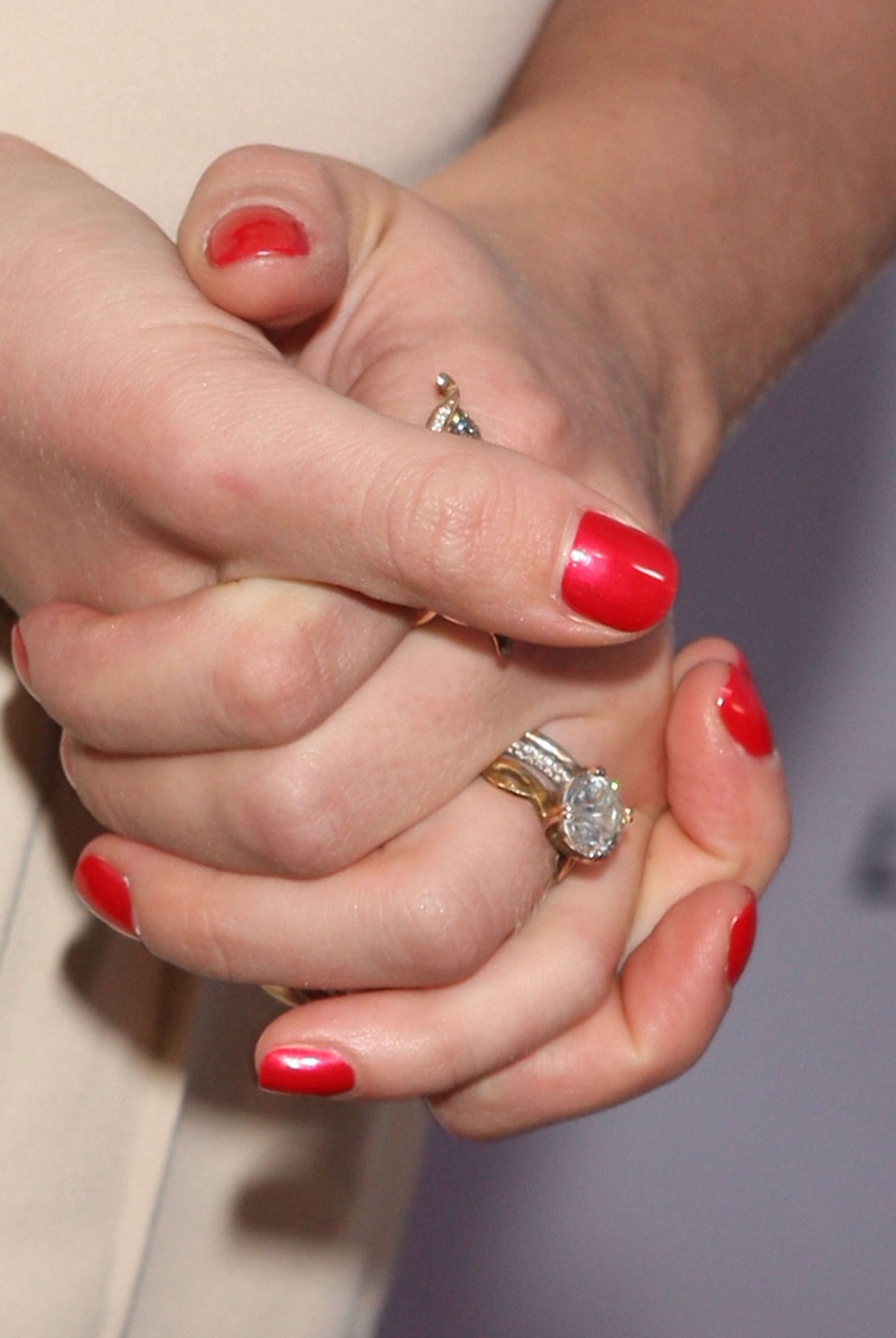 Scarlett made an appearance at the 2020 Golden Globes wearing a ring with a massive light brown diamond, which is reportedly priced anywhere from $200,000 to $450,000! It's difficult to tell the exact price because it also depends on the design, but its designer is currently unknown. But – enough of this huge shiny thing! Let's talk about how Scarlett Johansson and Colin Jost's love story began. It turns out that they first met nearly a decade ago. Scarlett appeared on 'Saturday Night Live' where Colin Jost worked as a writer. 
"It was some dumb parody that he had written, and he was in there partly directing this segment," the actress told The Hollywood Reporter. "That's my first memory of him. He seemed very confident at the time."
Since then, Johansson became a frequent guest on the sketch show, although her relationship with Jost remained platonic. Ultimately, they both lived their lives: Scarlett got married to Ryan Reynolds, who she divorced after two years. Then she married a French journalist Romain Dauriac, with whom she shares a daughter. However, the actress filed for divorce after about three years of marriage.
After the second divorce, Johansson wasn't trying to rush into anything new, but… She was spotted having a date with Colin Jost in July 2017. In September of the same year, Colin admitted that he is "very happy" when he was asked about his relationship with Johansson. The couple soon met each other's families and made a lot of public appearances together, but their engagement was confirmed only after two years of dating – in May 2019. 
Hosting 'Saturday Night Live' in December, Scarlett Johansson admitted how much the show meant to her: "I have so many friends here and I met the love of my life here".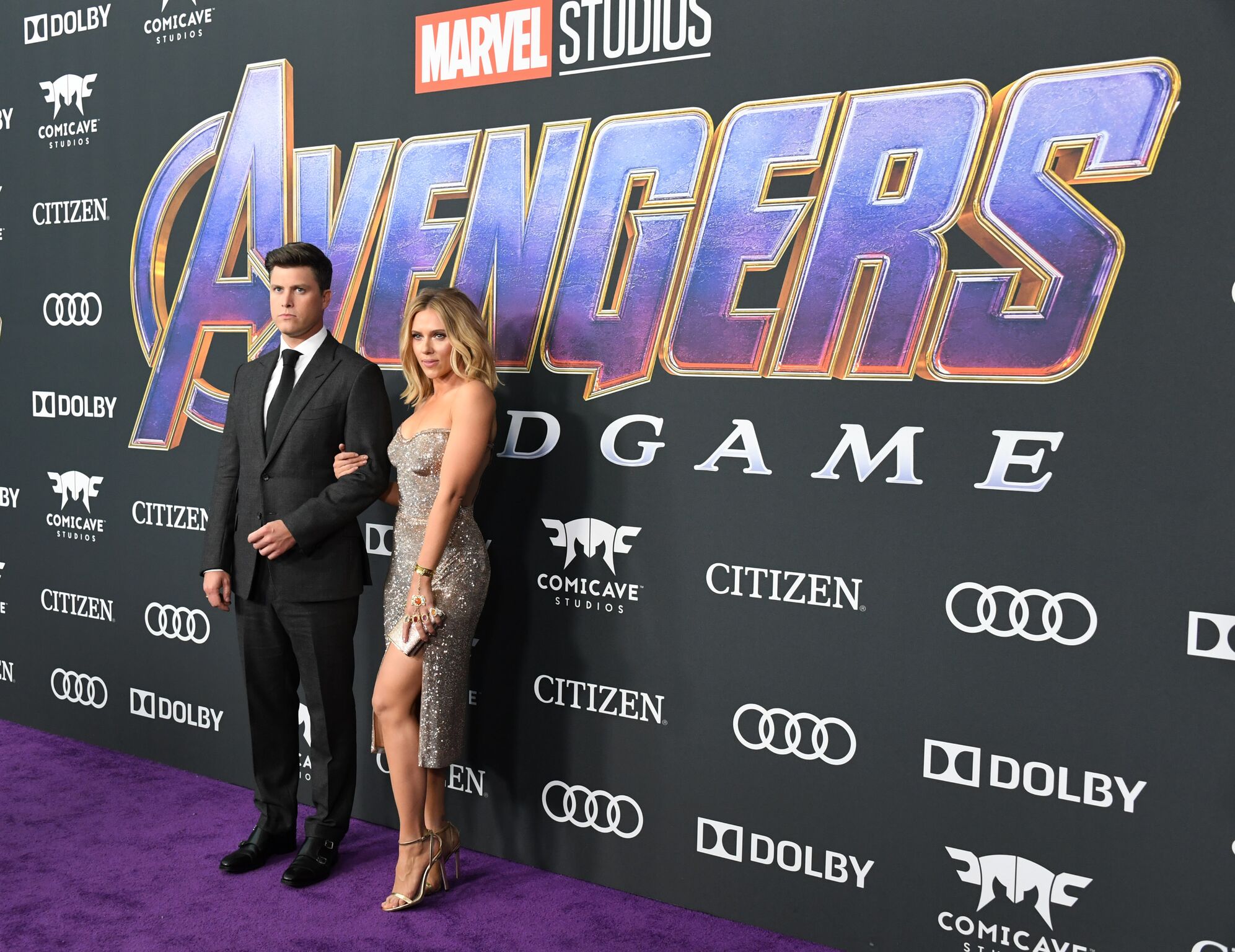 So, when will the wedding bells ring? Unfortunately, it's still a mystery. Although the actress mentioned that she would just try "to get through this next month", it's unlikely that Scarlett Johansson and Colin Jost will tie the knot soon. Scarlett has been super busy with the production and promotion of the first Black Widow stand-alone movie. Also, the recent mass quarantines don't exactly inspire festivities. But we still hope to get the wedding updates soon – almost as much as we want the Black Widow premiere.