Top 6 Little-Known Facts About Outlander
Why did it take an entire week to shoot the wedding scene in the premiere episode of Outlander Season 5? And why was wearing the iconic red dress challenging for Caitriona Balfe? Let's check out the surprising facts and little-known details about our favorite show, including the fifth season.
---
1. Tough scenes to shoot
Outlander is very well known for its steamy scenes. They are the most talked-about scenes – but also the toughest to shoot, sometimes. And it's not only about how incredibly awkward they might be. It turns out, shooting some scenes can actually be painful!
---
The other type of scenes that are very hard to perform physically are, of course, fight scenes. And while sword fighting takes long to choreograph, Sam Heughan says he enjoys it, as he loves action stuff in general.
But, Richard Rankin disagrees – especially when it comes to fistfights. He confessed that shooting a fight his character had with Jamie in Season 4 was "quite exhausting, but a lot of fun at the same time."
"It was very tiring for both of us, I think more so than we thought it was going to be." - the actor confessed.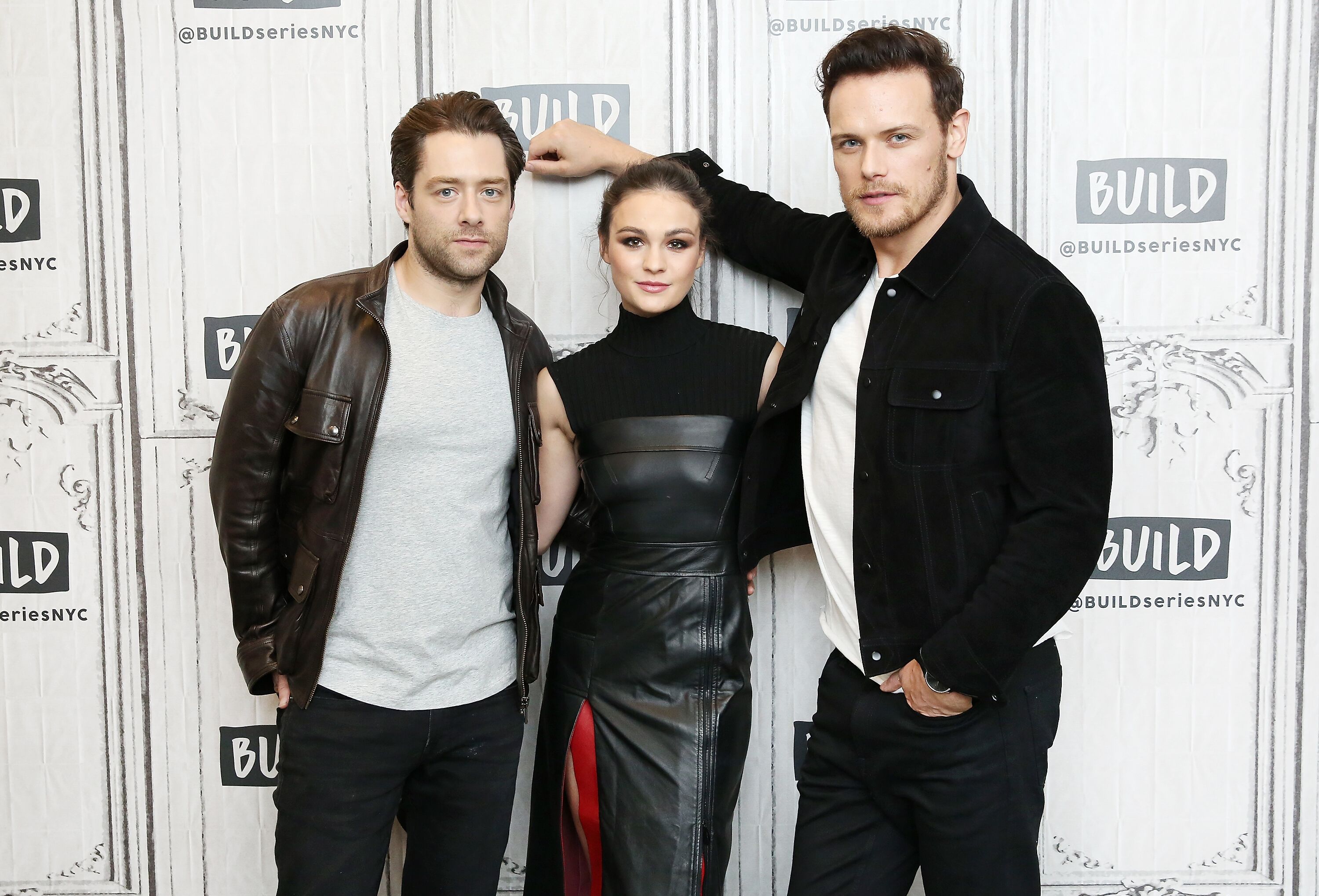 ---
And sometimes filming can be tiring because of the number of takes. Just imagine: it took seven days to shoot the wedding of Brianna and Roger in the first episode of Season 5! As a comparison, Sansa Stark's wedding in the epic Game of Thrones was filmed in just two days.
The fact is, the scene was very long and almost every one of our favorite characters was on set. Moreover, the wedding ceremony was filmed as one long scene.
"We did many takes of it, but we didn't split it up at all," - Sophie Skelton explained. - "So every time we did it, we ran it from the top to the bottom and it was quite a long wedding."
Roger Rankin even suggested that they took so many takes "just to make sure that Roger and Bree were absolutely married." Well at least the scene didn't take an entire season! In Diana Gabaldon's novel, the Scottish Highlander gathering where the wedding takes place lasts for nearly 200 pages!
---
But more often the shooting process becomes complicated because of the weather conditions. When Season 4 wrapped up, Sophie Skelton shared a very lively description on her Instagram of all the 'delights' of the Scottish wilderness: "wind, rain, ankle-deep mud, face-hurting hailstone, blizzards of snow, melting sun of Scotland's hottest ever summer and blood-hungry midges".
---
2. Makeup secrets
How do all of the women on the show look that gorgeous without wearing a stitch of makeup? Maybe the Highland girls know some ancient beauty secrets? Well of course not! – but the Outlander makeup team certainly does! They have mastered the art of the immaculate 'no-makeup' look that only enhances the naturally beautiful actresses.
---
But by Season 3 the characters grew 20 years older – so how did the makeup artists tackle this? The diehard fans of the show have already noticed (and talked it over) that Claire looks much younger than her character should look by now. And Jamie's look didn't change much either!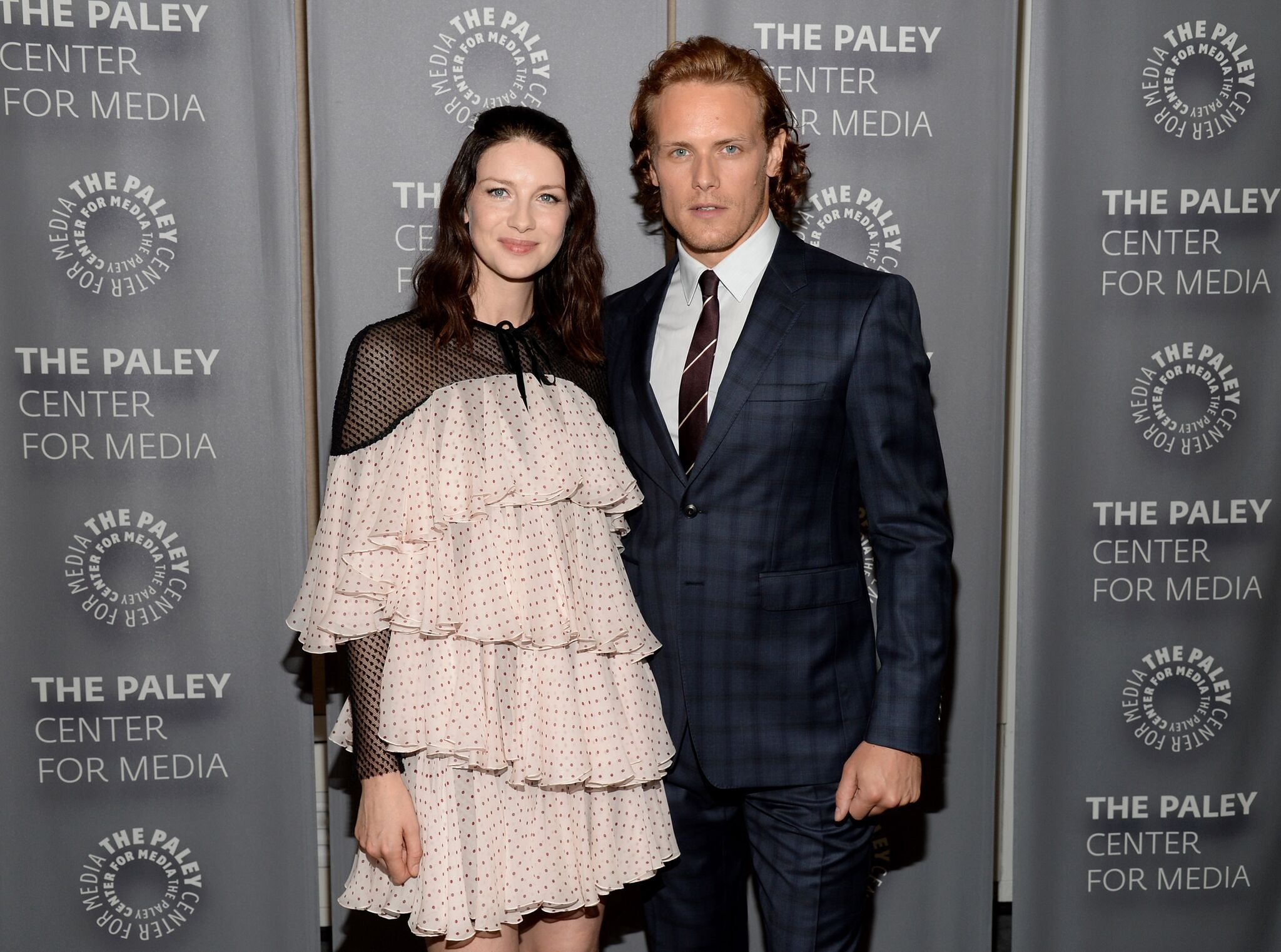 ---
It turns out that it's not because of the vanity of Sam Heughan or Caitriona Balfe. Caitriona reveals that when her character goes back to the past and reunites with Jamie, she feels like "Claire is an ageless person when she's with him": "Together, they are not old. Their hearts and their souls are ageless with each other."
That surely explains a lot – but there's also a more down-to-earth reason. The head of hair and makeup Annie McEwan says that they had to soften the effects of aging for the lead characters because too many wrinkles would involve the use of prosthetics – and that would ruin the authenticity of the actors and their characters.
---
So they had to go with adding a lot of shading to Jamie's face to make him look weathered, and a little bit of greying on the temples for both him and Claire. And you've surely noticed that the middle-aged Jamie squints to see small text when he is not wearing his reading glasses.
Also, the older Jamie has more scars now. By the way, Jamie's back scars are much lighter now than they were back in Season One – and it says a lot about the subtle approach of the makeup team to their work.
---
3. Expressive costumes
The clothes that the characters wear also highlight how they age. The costume designers of the show did an incredible job choosing different cuts and patterns for the older characters like Claire and Jamie, and the younger, like Marsali and Fergus.
---
Moreover, the costumes reflect the origin of the characters and their views. For example, in Season 4 Murtagh was still dressed more like a Scot even when he was in America, but in Season 5 his wardrobe is finally different. And the most discussed dress in the Fifth Season (so far) is, of course, Brianna's wedding dress, which was embroidered with Scottish thistles and orange blossoms.
---
The new designer on Outlander, Trisha Biggar, says that this embroidery was meant to incorporate both Brianna's heritage and the time period she came from. Also, the cream color of the dress, which was chosen over the blue that was described in the books, certainly wasn't common among 18th-century brides.
Actually it wasn't popular until after Queen Victoria's wedding. Not to mention that it would simply have been too expensive for a one-off dress and not at all practical. But – the cream-white dress made Brianna really stand out as a bride, and served as another element of the 20th century she was born in. 
---
And now let's recall the lavish costumes from the French period on Outlander. The designer of the first four seasons Terry Dresbach created the iconic outfits everyone remembers. And one of the most discussed is Claire's scandalous red dress. Caitriona Balfe really loved it, although wearing it was a lot more challenging than it might seem.
"The dress was 4'2" wide, which meant I had to perfect the art of walking sideways," – the actress recalled.
Also, the amount of cleavage shown was much bigger than Catriona thought it would be (but we wouldn't worry about that, really!).
---
4. Authentic locations – or not?
Do you remember what Sophie Skelton wrote about the terrible weather in Scotland? How come? Isn't Brianna supposed to spend most of her time in the colonies? It turns out that colonial America on Outlander is actually Scotland all the way through! 
---
That's why the actors and crew had a first-hand experience of filming during one of the coldest winters and the hottest summers in Scotland. We've gotten used to the incredible Scottish Highlands scenery, but most of us wouldn't recognize it in Seasons 4 and 5:
"When you look at the Scottish countryside, to be able to imagine that somebody can transform that and make it look like North Carolina in such an incredible way." - says Caitriona Balfe.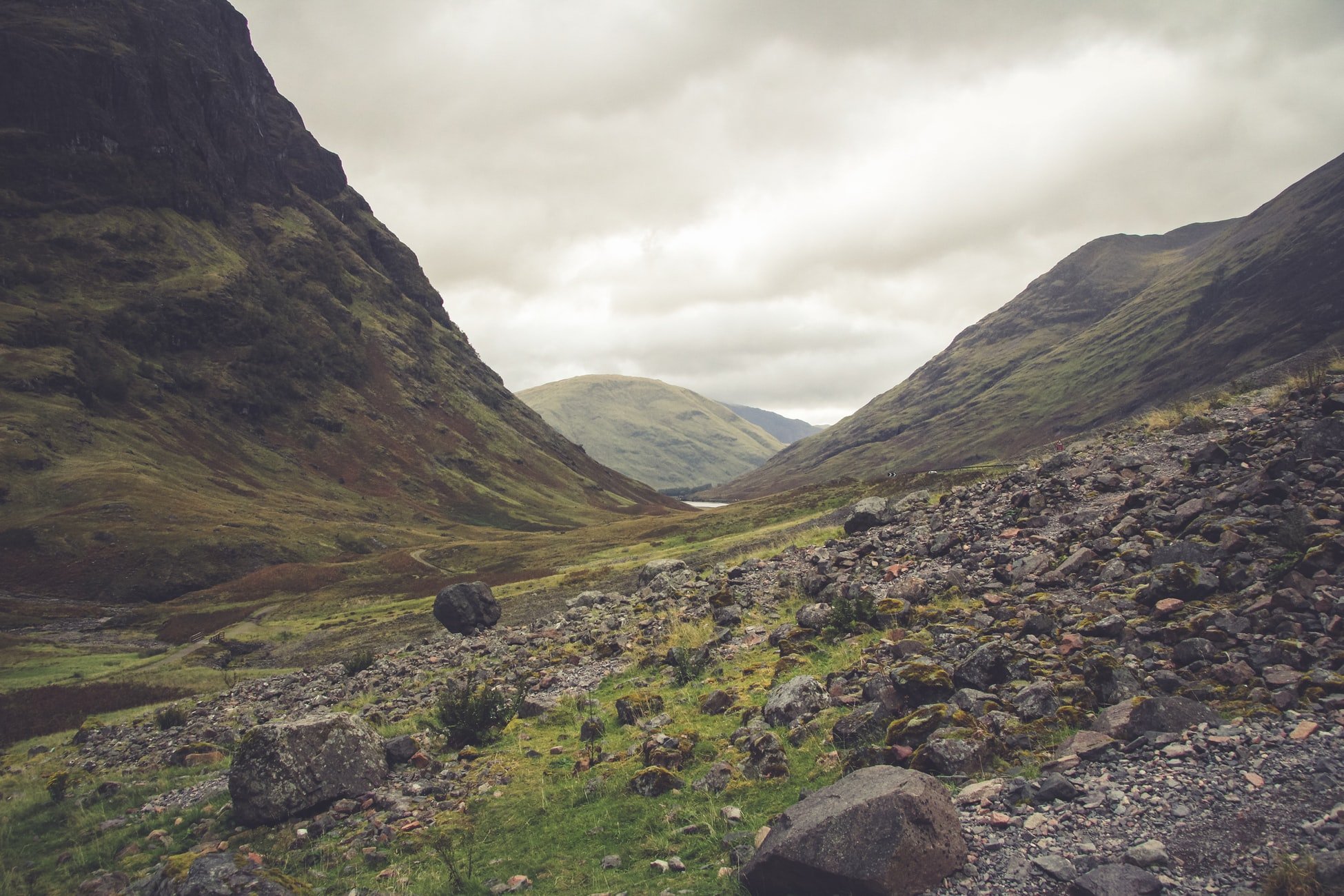 ---
Unfortunately not every location is authentic: Aunt Jocasta's River Run plantation isn't real — it's a filming set in Scotland. But we already know several great Scottish sites that were used to tell the story, no matter how secretive the filming has been. Both the inside and outside of Thomas Coats Memorial Church in Paisley were used for some scenes from Episode 5.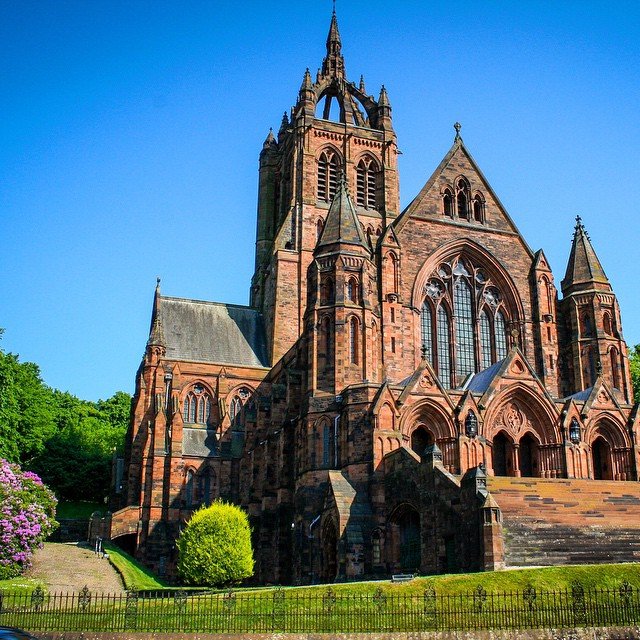 ---
The Outlander crew were also spotted on the picturesque Tyninghame beach between North Berwick and Dunbar and Queen's Park in Glasgow. Also, Milne Woods in Bridge of Allan, a town just north of Stirling, has reportedly hosted Murtagh and a large number of Regulator extras.
---
5. Some things in common
And now you'll get to know some surprising but totally true facts about how Sam Heughan is connected to his character. First of all, Sam was an actual stable boy once and spent a lot of his childhood "running around with a pretend sword pretending to be Robert the Bruce":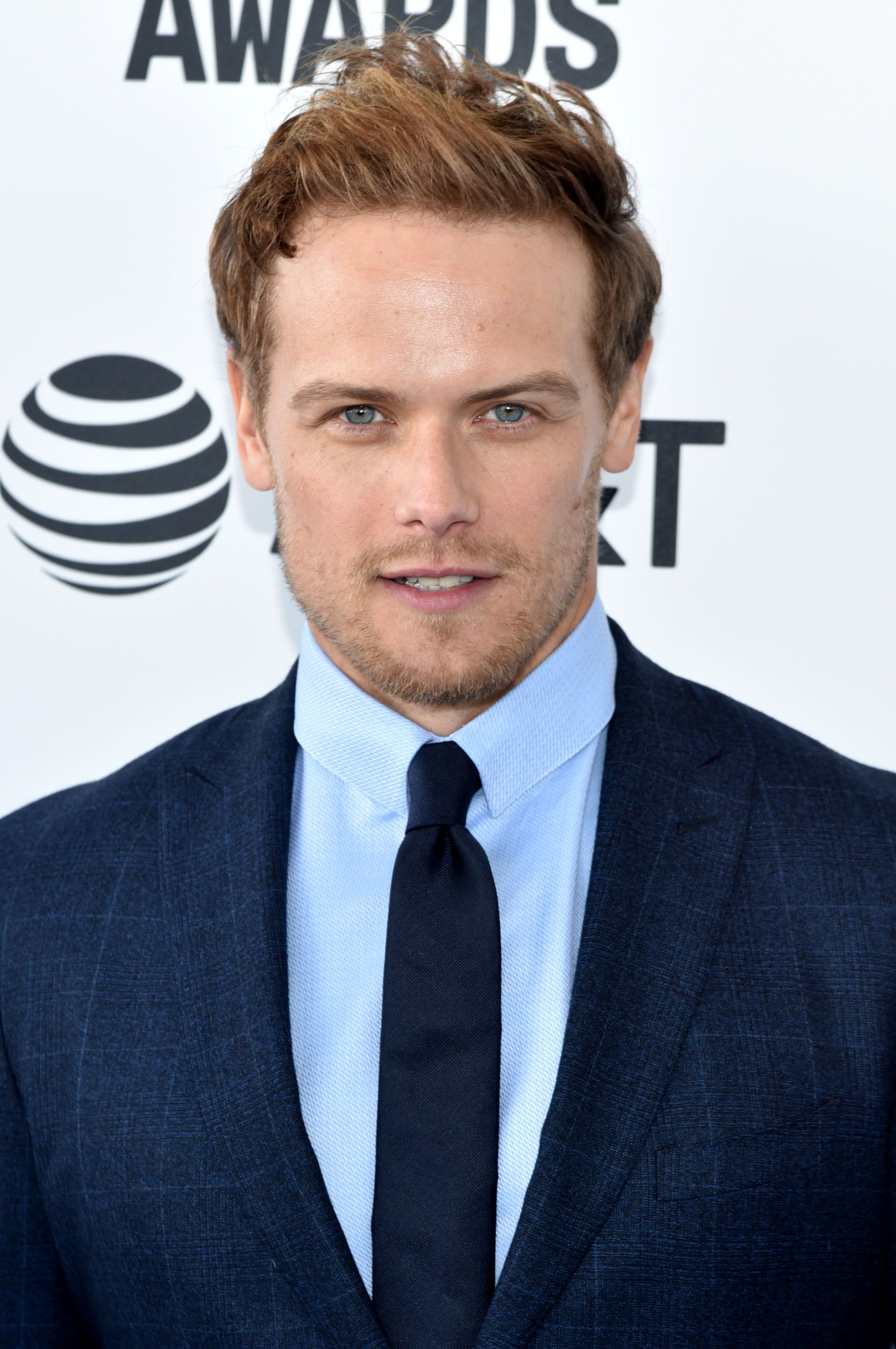 ---

"I used to live in a sort of converted stables on the grounds of a castle," he shared in an interview with Entertainment Weekly. 
Secondly, Jamie Fraser was a bootlegger in Scotland and is a moonshiner now that he's in America. And guess what? Heughan has launched his own whiskey brand in real life. And it is called – why are we not surprised? – The Sassenach!
---
Also, Sam Heughan helped create a clothing line for the heritage outdoor clothing company Barbour. It's not their first collaboration, as Heughan has been the company's global brand ambassador for years. "Barbour is a brand that I have grown up with and been associated with since I was living near the borders of Scotland," he revealed.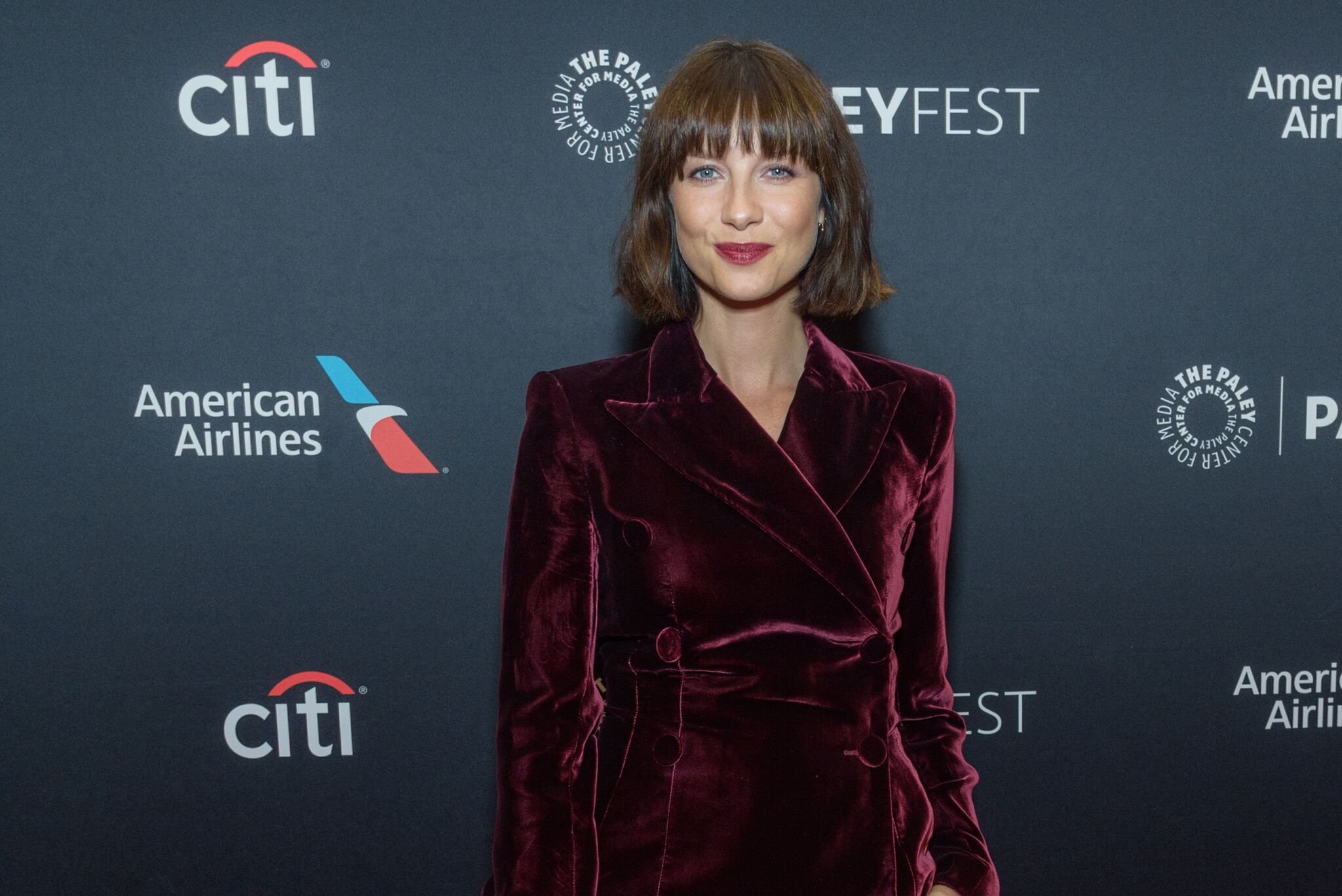 ---
And does Caitriona Balfe have anything in common with her character? The actress doesn't feel like she has much of Claire in her; however, not everybody agrees:
"I would like to think I'm not quite as stubborn and strong-willed as Claire, although Sam and other people who know me very well would maybe agree to differ with me on that!".
---
6. Expert supervision
Can you guess who's the biggest expert on the world of Outlander, who signs off on everything in the show? Right! – it's the author of the book series, Diana Gabaldon.
"We email her all the time. She sees all the scripts," explains Executive Producer Maril Davis. "Anytime we do something crazy, or we want to kind of go off the reservation a little, we always consult her first."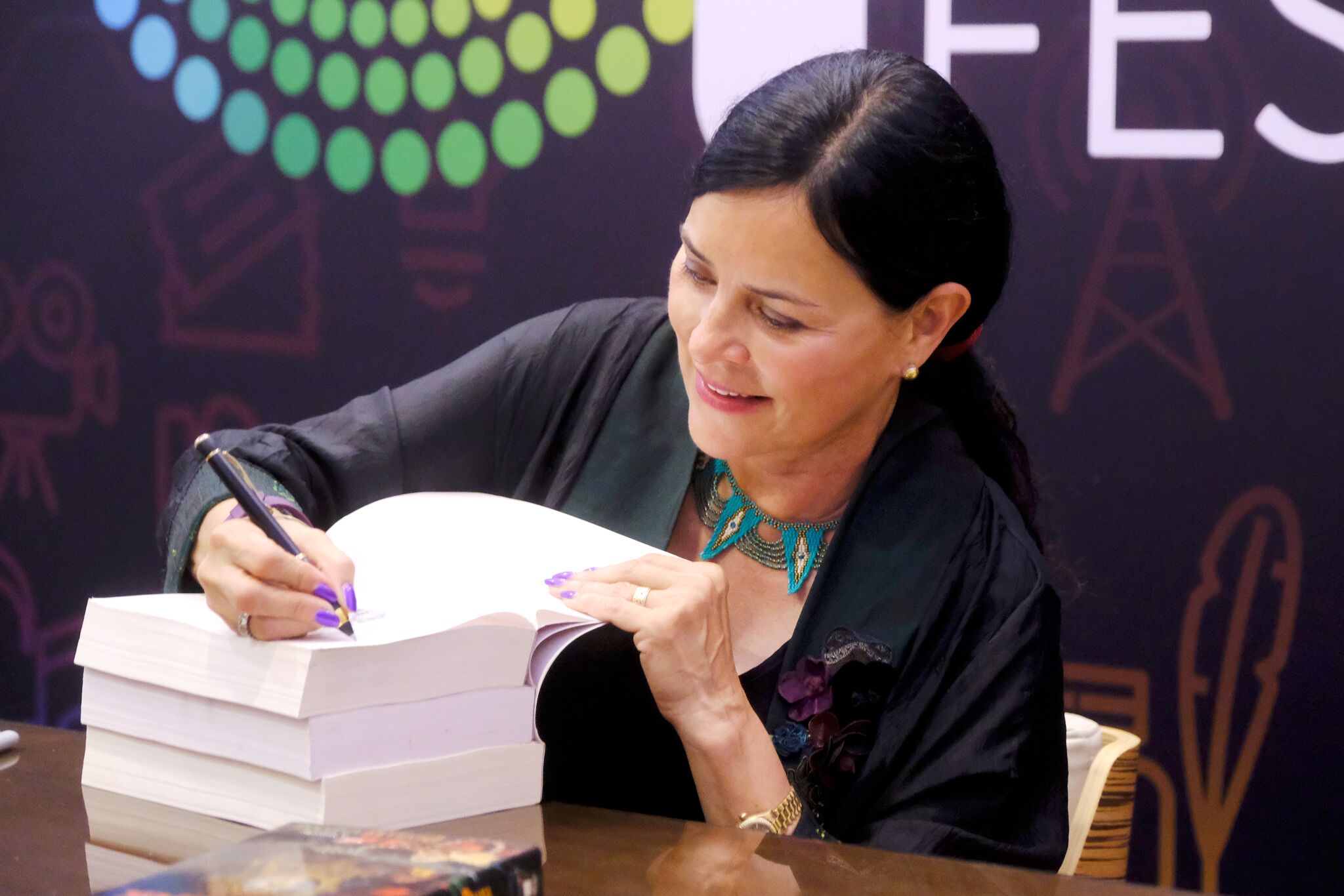 ---
But does Diana Gabaldon approve of everything that the showrunners do? Actually, she doesn't always like it, but "For the most part, we always try to please her," – says Davis. And pay attention to the eleventh episode of Season 5, because it has been written by Diana herself!
It's the first time writing for the show since Season 2, as she has been super busy writing the ninth Outlander novel, 'Go Tell the Bees That I Am Gone'. What an extraordinary achievement for a person who initially treated Outlander as a "practice book"!
"I decided the way to learn to be a novelist was to actually write a novel," reveals Diana Gabaldon. "I was never going to show it to anyone, so it didn't matter what I did with it."
So if the author has such a firm grip on the series, why doesn't the show always adhere to the novels? For example, why do we still see Murtagh in Season 5, when in the books he didn't survive the Battle of Culloden? The amusing fact is that according to the showrunner Matthew B. Roberts, Jamie's godfather was kept alive so that Claire and Jamie would have someone to talk to!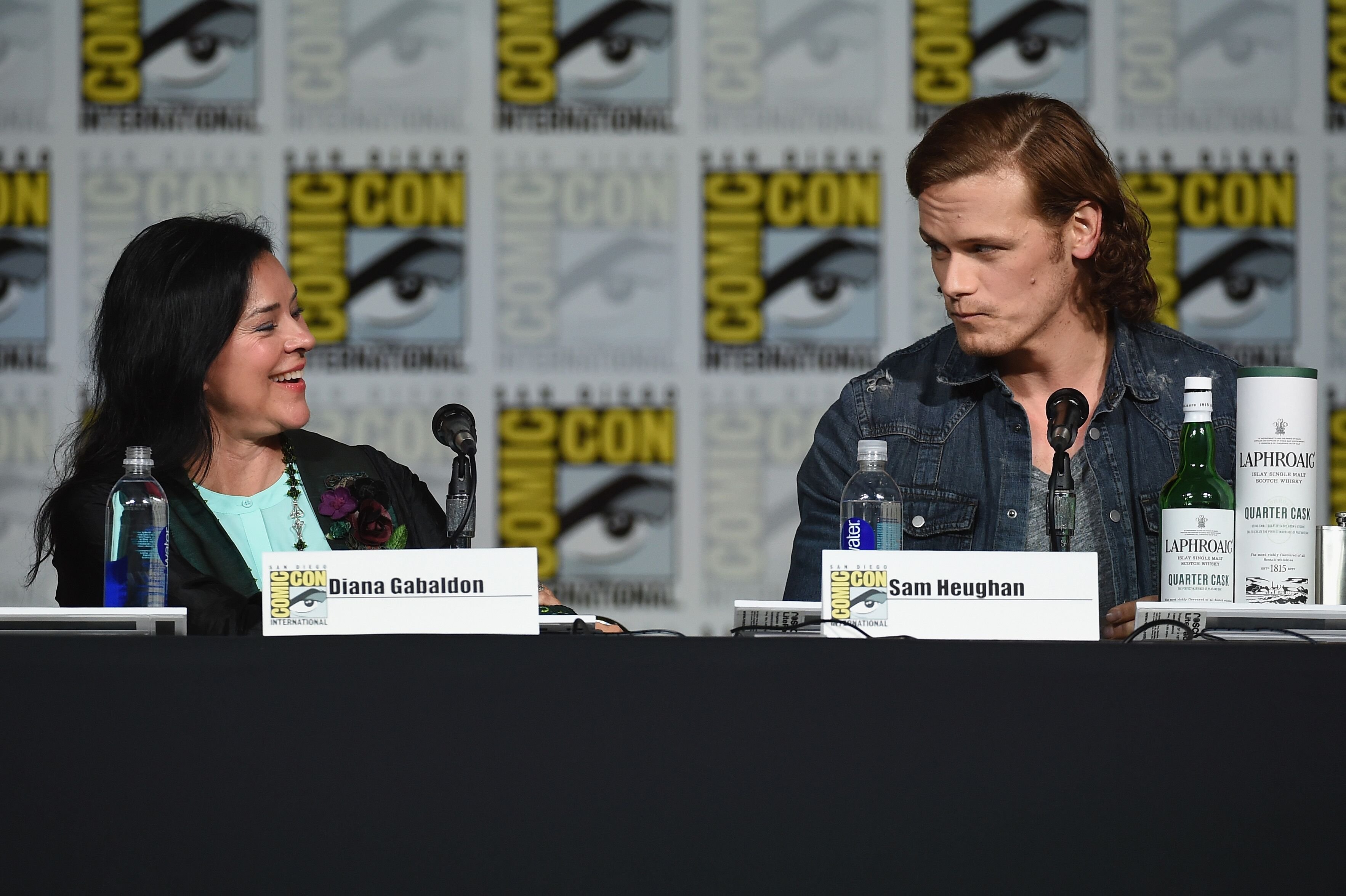 ---
The other reason was that everybody just fell in love with this character, portrayed by Duncan Lacroix! So the choice was simple: "We actually discussed it with Diana," - Roberts reveals, "And she gave her thumbs upon it." 
However, Gabaldon is not going to bring Murtagh back in the books in some surprising twist: "As far as I'm concerned, this character is dead." – says the author. - "But the show is the show, and the book is the book, so they have latitude."
---
Outlander has already been picked up for Season 6, but we'll probably now have to wait even longer than usual for it. So you'd better get prepared for another Droughtlander!
If you're a fan of Outlander, check out our previous article about Outlander cast's real-life partners. Are Sam Heughan and Caitriona Balfe dating? And which heartbreaker is free? We'll answer the questions you are most worried about!