Dwayne Johnson's Lifestyle That Keeps His Body So Perfect
What helped Dwayne leave his past behind? What failure made him cry for days? And how can one get such a perfect body like The Rock has? Today we'll be telling you about The Rock's difficult path that brought him to where he is now.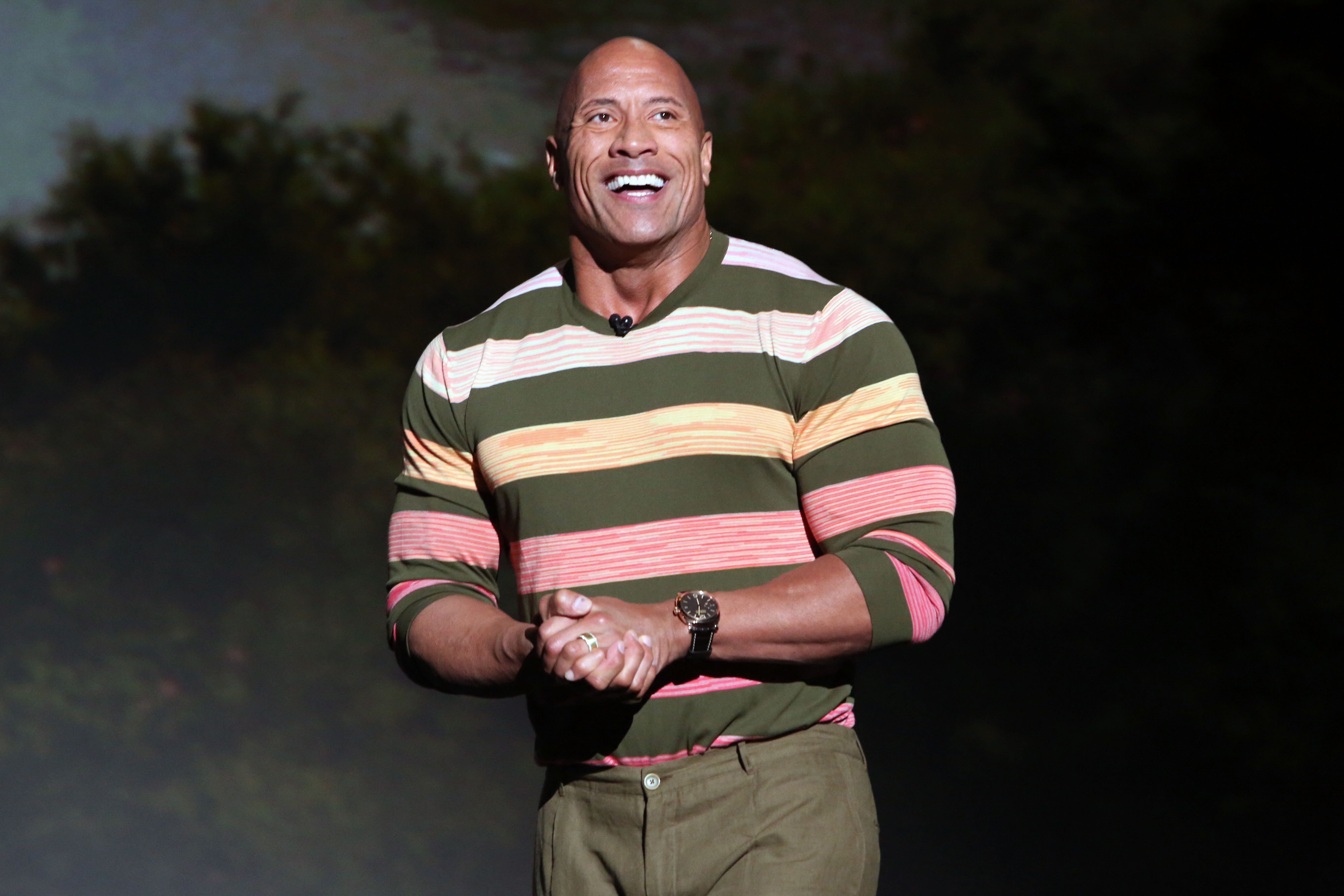 Difficult childhood
Dwayne Johnson spent a lot of time during his childhood bouncing between homes in California and New Zealand. Even as a child he never had any doubts regarding his future as a wrestler, as wrestling is in his blood. His father, Rocky Johnson, continued the family tradition first started by his grandparents, Peter and Lia Maivia, who were responsible for building Polynesian Pacific Pro Wrestling. Not only were they successful wrestlers, they were also blood-relatives of the legendary Anoa'i family.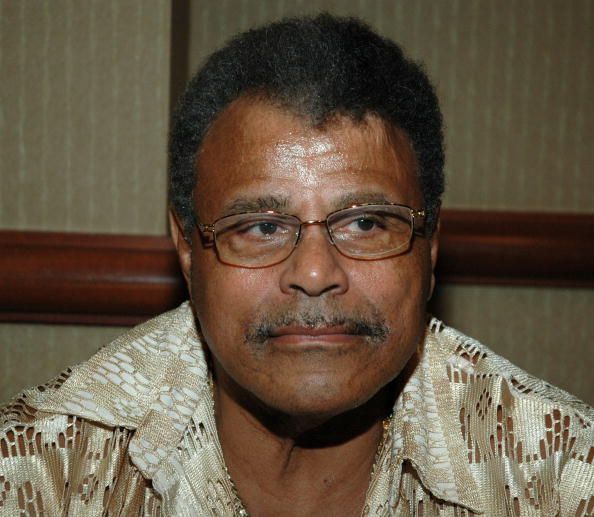 ---
When The Rock was 14, his family moved to Honolulu, where his father successfully continued with his wrestling career, winning one fight after another. Despite that, the family didn't have enough money, and they were in tough circumstances. 
"We were living in an efficiency that cost $120 a week," he told The Hollywood Reporter. 
Constant lack of money pushed Dwayne down the wrong path, and at some point he started robbing rich tourists who came to Waikiki on vacation. Although Dwayne was stealing, he wasn't happy with his lifestyle. Dwayne made a decision to change his life and concentrate on his physical improvement. 
"It was about, 'What can I control with these two hands?' he said. "The only thing I could do was train and build my body. The successful men I knew were men who built their bodies."
Unsuccessful football career 
The future champion concentrated on bodybuilding and weighed 225lbs by the age of 16. How could he use his strength? The Johnson family kept moving towns and states, so Dwayne was constantly changing schools. Until he ended up in Freedom High School in Bethlehem, Pennsylvania, where his football talent was discovered. 
---
The number of his achievements on the field was increasing, and other aspects of Dwayne's life started improving too. He started getting better grades, and his mailbox was full of invitations from colleges all around the country. After a successful high-school career, Johnson accepted a scholarship to play football at the University of Miami. Everything was going well until the appearance of Warren Sapp, who wanted to take Dwayne's spot on the field. The Rock lost this battle of talents, and as a result, became depressed. 
"I didn't know what it was," he said. "I didn't want to do a thing, I didn't want to go anywhere. I was crying constantly. Eventually, you reach a point where you are all cried out."
---
Dwayne graduated from college and despite the fact that the NFL were not interested in him, he didn't want to give up his football career. However, despite all his efforts, a higher football league was closed for him. Realizing that, Dwayne sank deeper into depression. 
"The dreams I had, they're dashed," he revealed to The Hollywood Reporter. "There is no more football. My relationship was crushed. That was my absolute worst time."
Coming back to his roots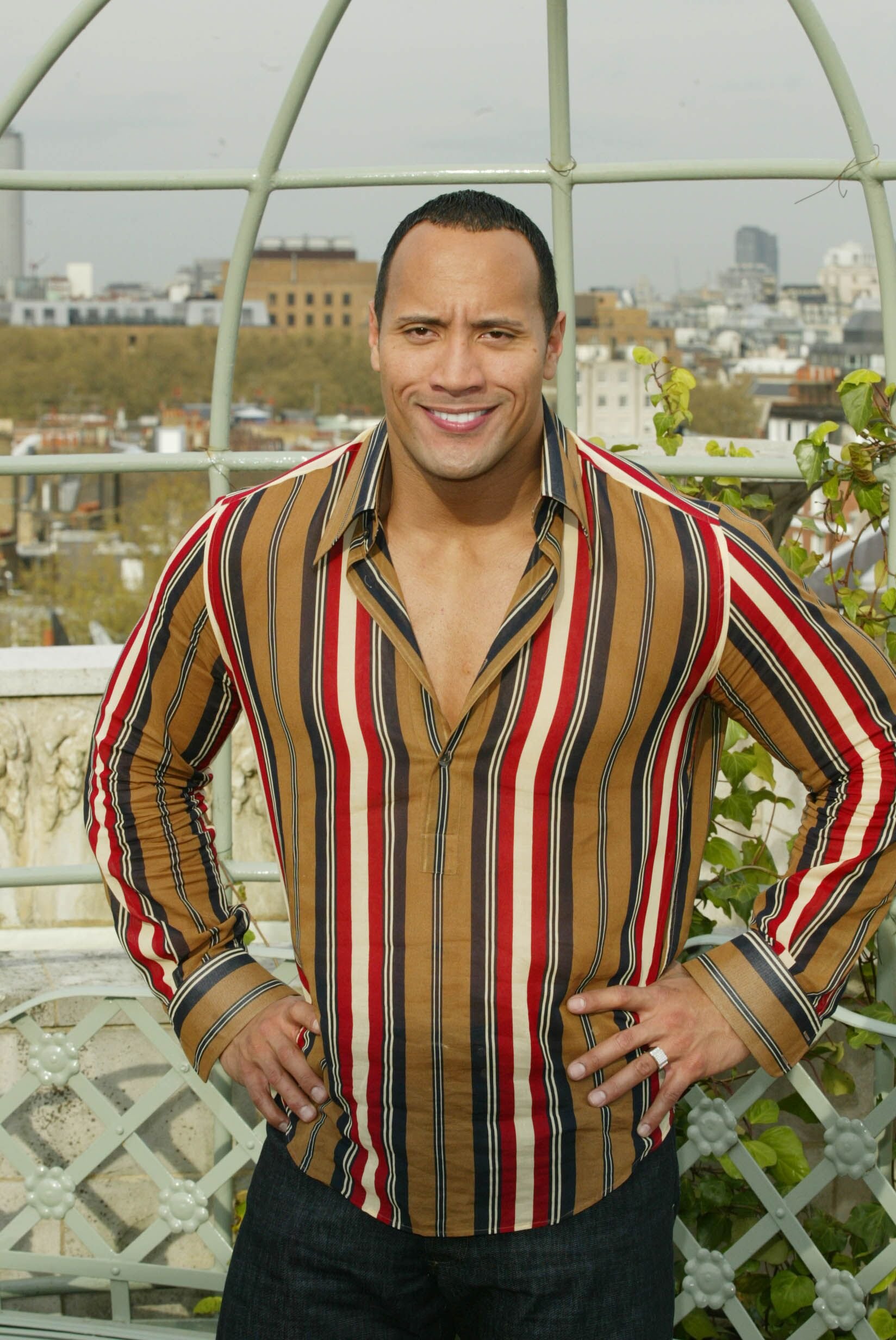 ---
Parting ways with football, which was Dwayne's purpose in life back then, was very painful for The Rock. Football improved his body so much that he felt proud of himself, but now all his dreams were over. It was time to turn back to what his father and grandfather had done and follow their path. Dwayne chose a name for himself that combined the names of his father and grandfather, Rocky Maivia. 
Although on the football field he looked very strong and muscular, to his rival The Brooklyn Brawler, he will forever remain the skinny guy with the afro. Although he was in great shape for football, he needed to be bigger for a wrestler. He looked skinny and weak compared to his rivals. However, that was just the beginning, and thanks to his strength and charisma, Dwayne became very successful in the ring. During all his years of wrestling, he held the WWF/WWE championship belt eight times, and was no longer Rocky Maivia, but The Rock. But that wasn't enough for young and ambitious Dwayne, who had another dream - Hollywood fame!
Hollywood Dream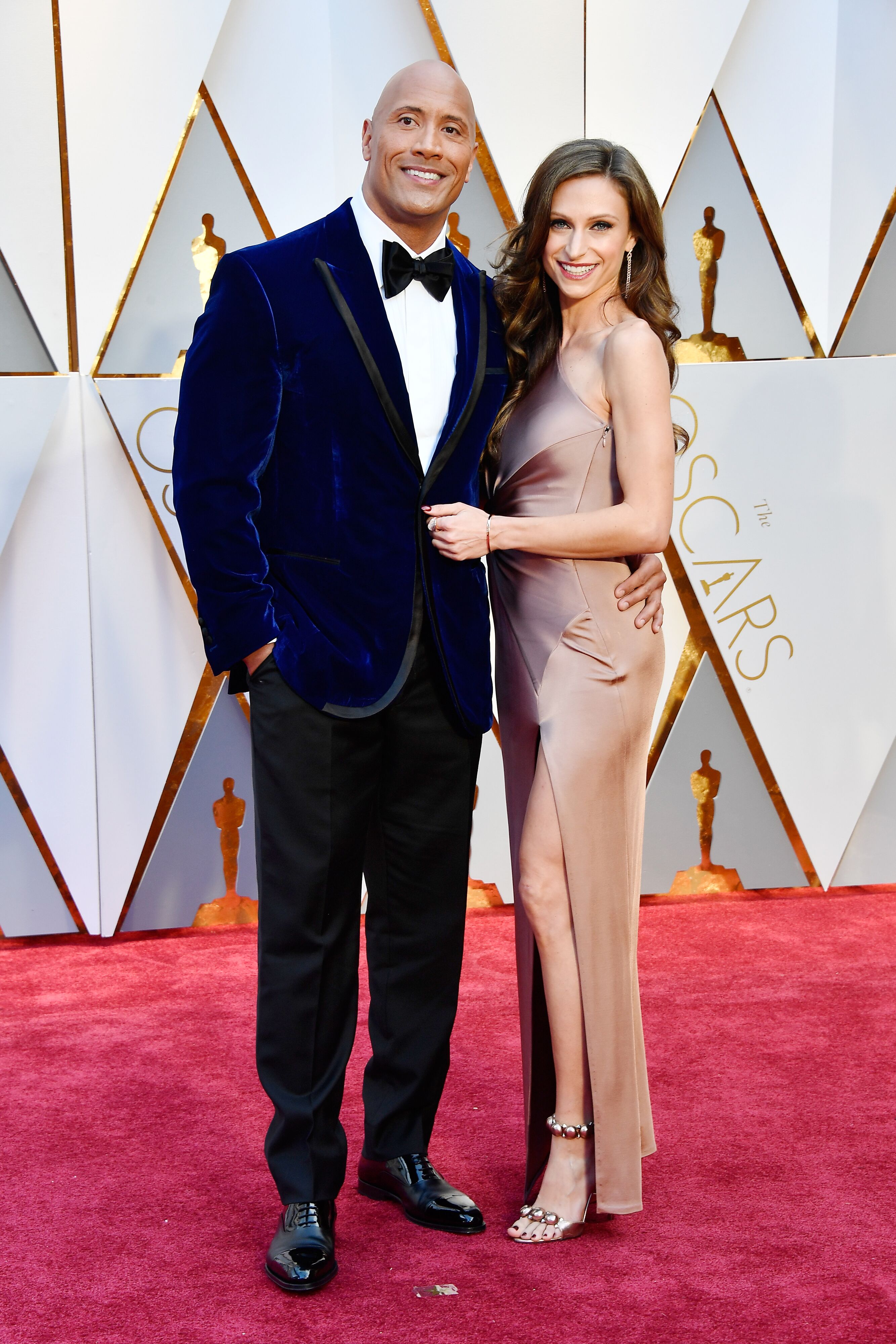 ---
Hiring a wrestler to portray a half-naked warrior-scorpion in The Scorpion King, was a great idea for both the movie, and The Rock. It was pretty much the perfect way to introduce the man to the non-WWE watching universe. Although it wasn't a big role, it opened up The Rock's potential as an actor. Most wrestlers in movies portray themselves, but Dwayne Johnson played many roles, from a cute guy to a tough warrior. 
He gained true success however, after the franchise Fast & Furious, where the audience loved him so much that he got his own spin-off. His wonderful body, acting talent, and a number of roles made The Rock a star. Who else in Hollywood could measure up to this man? A body like that is a lot of work, though, and one has to work out consistently for many years to even get close to The Rock. How can you do it?
Exhausting workouts are a must
---
In an interview with ABC back in 2015, The Rock shared his secret to a healthy and beautiful body. It's not just one product or a magical workout, it's a lifestyle the actor leads every single day. Every day he wakes up at 4, when everyone else is sleeping and nobody distracts him from working out or sending emails. Yes! If one day at 4 a.m. you receive an email from Rock Johnson, don't just think it's hackers… Perhaps, The Rock needs a favor from you! 
However, sending emails is only useful for your fingers, so that's not the only exercise the actor does. He goes to the gym and does cardio for 40-45 minutes! While it's still dark outside, The Rock opens the window and spends some time with nature. We actually thought he stayed on the orbitrack 24/7, but it turns out 45 minutes of cardio is enough to help maintain his physical shape. Of course, that's not the only exercise he does. After breakfast he goes to the gym and spends about an hour there, lifting weights. So if we calculated correctly, you have to spend two hours exercising if you want to have a body like The Rock. And you have to do this every day, that's the key! 
Diet is also important
---
Sport alone is not enough to create the body of your dreams, and The Rock knows all about that. It's not just eating the right products, it's calculating the amount of calories, too. You might be surprised but Dwayne Johnson eats more than 4000 calories every day, while the normal amount for a man is about 2500! However, this is nothing compared to the diet of the legendary American swimmer, Michael Phelps, who ate 12 thousand calories per day when he was in top form! That amount should be enough for a whole family! So The Rock's menu doesn't look that scary compared to Michael's, but what might sound a bit intimidating is having to eat 7 times a day.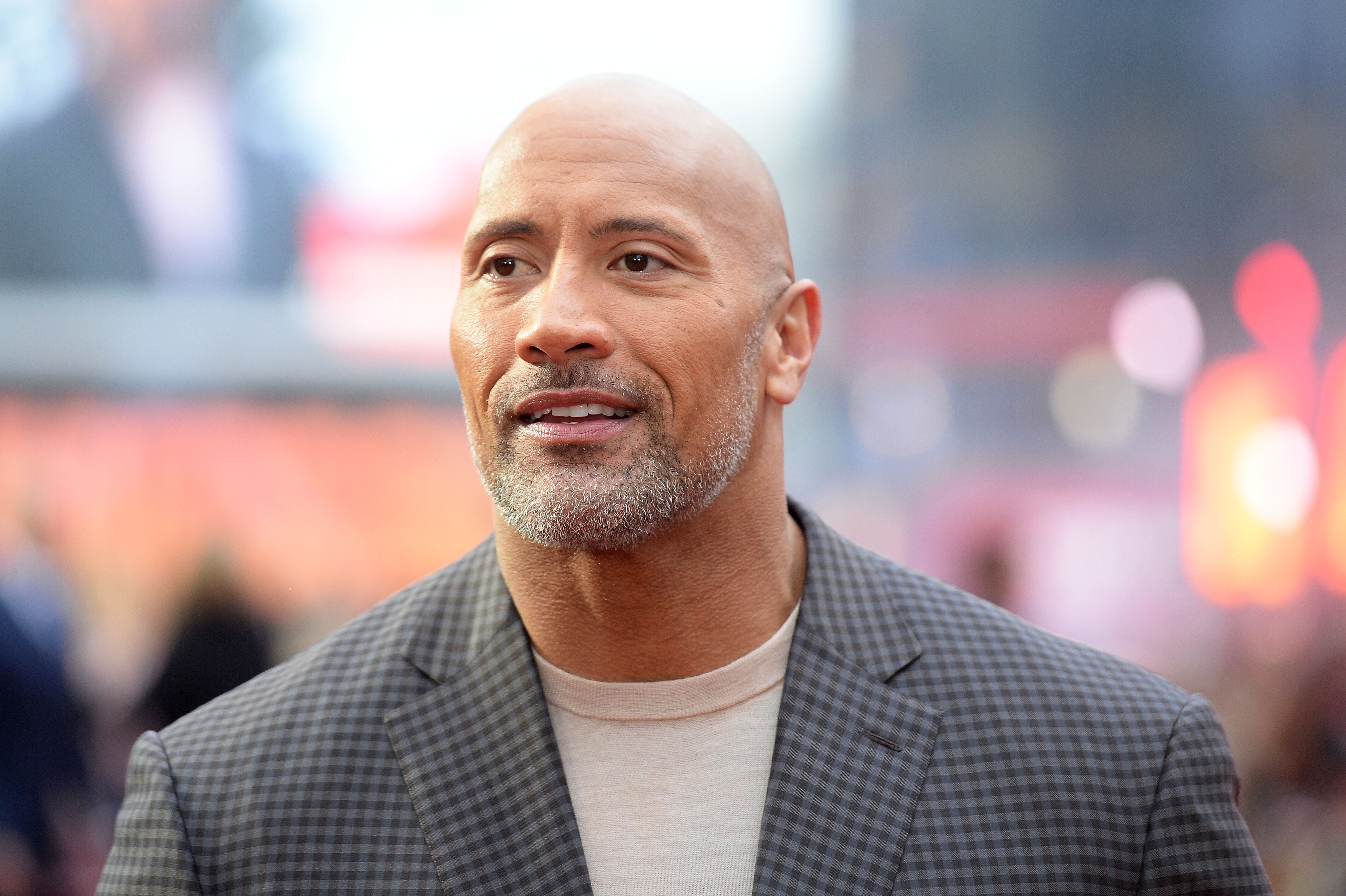 While you eat three times a day, and nutritionists suggest eating 5 times a day, The Rock has taken this to a whole new level and eats 7 times a day! For example, his last meal of the day includes an omelette, a cup of vegetables and 30 grams of protein. Plus, The Rock eats 36 ounces of cod per day, that's about 821 pounds per year. Of course, there's no place in his diet for fast-food or cakes, which we often find hard to refuse, right? However, this doesn't mean he doesn't enjoy junk food. For example, in an interview with Esquire, the actor spoke about his favorite place to eat, Pizza Heaven in Broward Miami.
---
How do I become like The Rock?
Back in 2014 Dwayne Johnson starred in the movie Hercules. To get ready for the shooting he had to go on a special diet. If you were surprised by the numbers coming from his regular diet, now you might experience complete shock! In order to support himself for 12-hour shootings every day, not only did The Rock exercise twice as intensively as he normally did, he also ate the same food 7 times a day!
The 22-week diet involves a huge intake of protein, carbs and fats that provide a ton of energy to burn when hitting weights at the gym. In an interview with bodybuilding.com he spoke a bit about his diet.
"It's about getting enough protein to aid lean muscle growth, and everything is very precisely measured depending on what targets I'm looking to hit for that day. Lots of protein, good carbs, and veggies. Nutrition is so important, it can't be stressed enough. For 'Hercules,' it was a 22-week diet, full on. I'd eat a bunch of egg whites, filet mignon, chicken, fish, oatmeal, broccoli, asparagus, a baked potato, cream of rice, salad and complex carbs. All of this measured and weighed."
Such preparation was difficult even for The Rock who is used to self-discipline. In order for us to try and become as big as the actor is, Dwayne posted his meal plan on his Instagram page. The total calorific value of this plan is 4500 calories!