Actors' Career's After 'Pretty In Pink': One Of Them Became a Superman
Are you still crying over Andie not ending up with Duckie at the end of Pretty in Pink? So are we. But worry not, we give you all the details on what happened to the cast of the cult teen movie more than 30 years after. Could Duckie have ended up with Andie after all? He actually might have!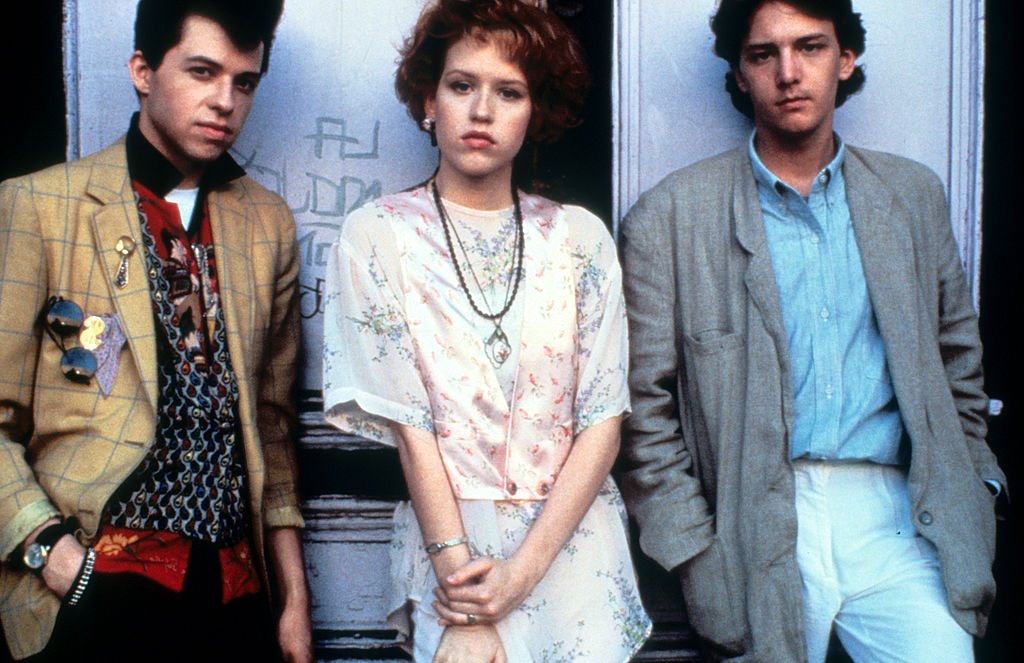 ---
KRISTY SWANSON AS DUCKETTE
Then: Actress Kristy Swanson played Duckette, the blonde that gets her eye on Duckie during the movie's closing prom scene. From Pretty in Pink, Swanson went on to appear on Ferry Bueller's Day Off with a small role and in 1992 she landed her signature role as Buffy, the Vampire Slayer.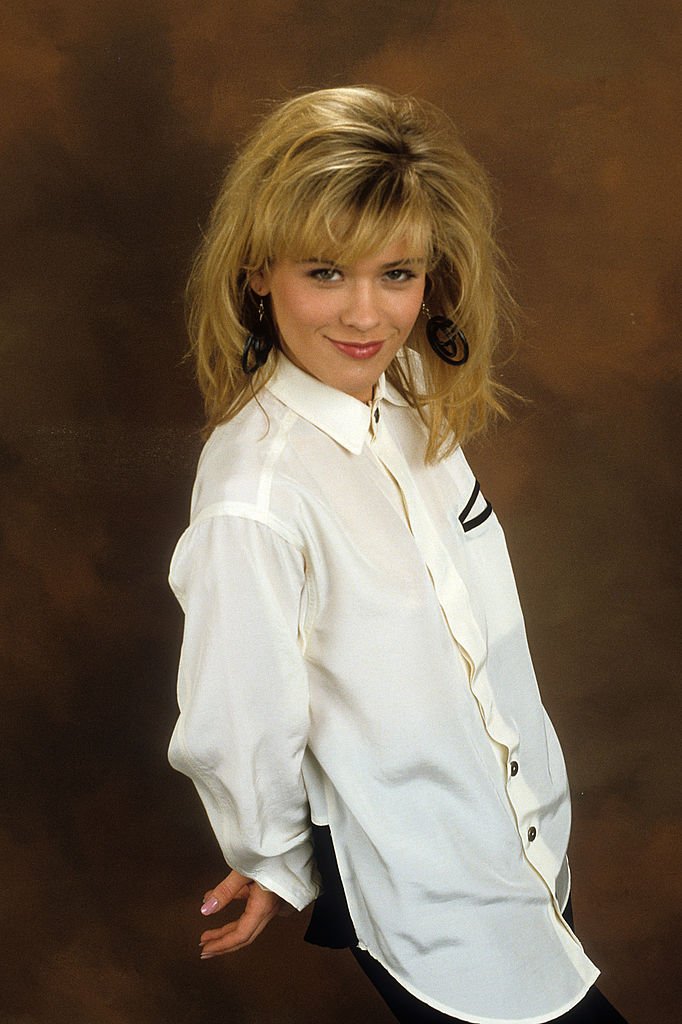 ---
Now: Kristy continued appearing in several different movies, and in 1998 she turned to television, playing the role of Erica Paget in the TV show Early Edition. Most recently she can be seen playing the role of Julia Logan in the TV series SEAL Team, and she has a movie coming out called A Parent's Worst Nightmare.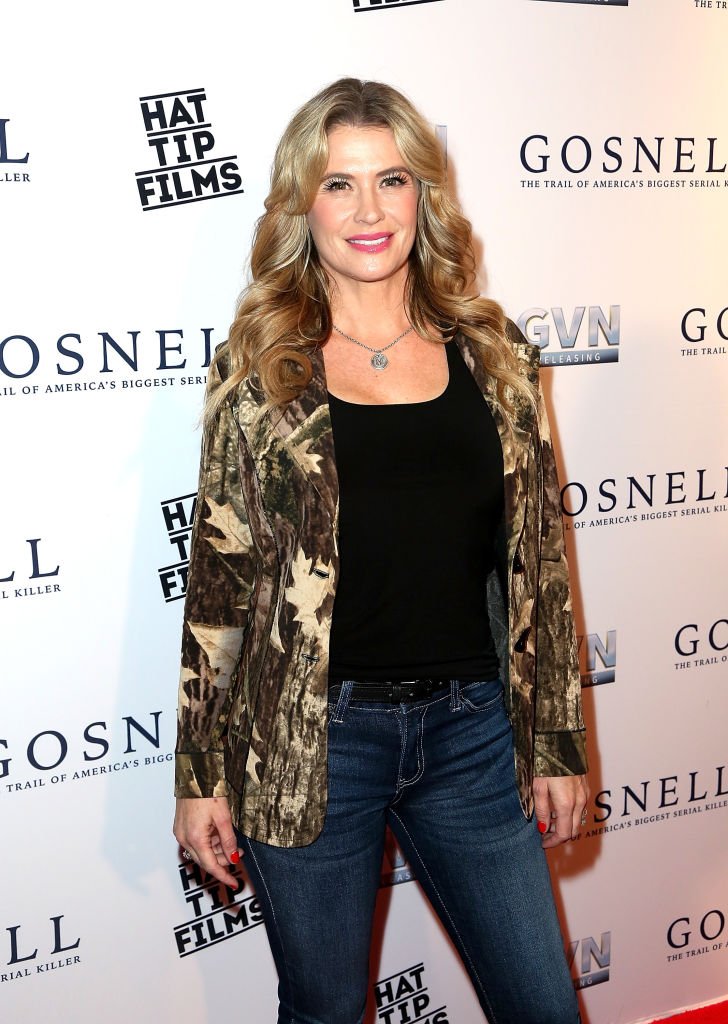 ---
GINA GERSHON AS TROMBLEY
Then: Gina Gershon played Trombley, a student in the prom and gym class scenes. It was a small role but one of Gina's first ones in Hollywood. After Pretty in Pink, the actress went on to appear on a few movies, but it wasn't until Red Heat, opposite Arnold Schwarzenegger, that she got her big break.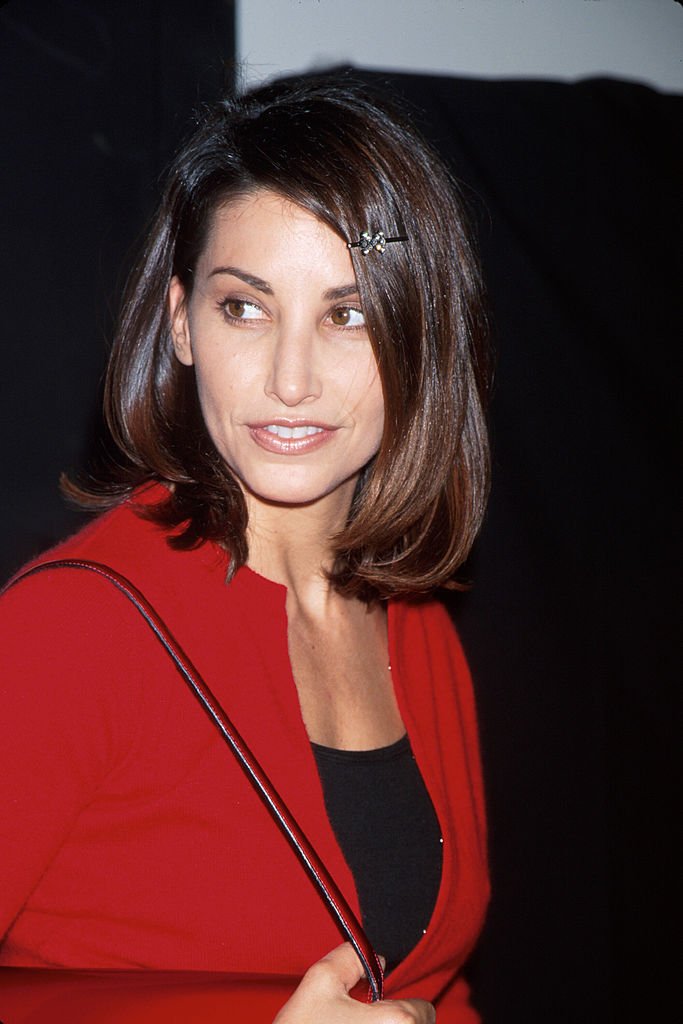 ---
Now: She went on to appear on several popular movies such as Cocktail, starring Tom Cruise, Showgirls, and Face Off, starring John Travolta and Nicolas Cage. More recently you can see her in the TV show Riverdale, playing the role of Gladys Jones, and has at least five movies coming out soon.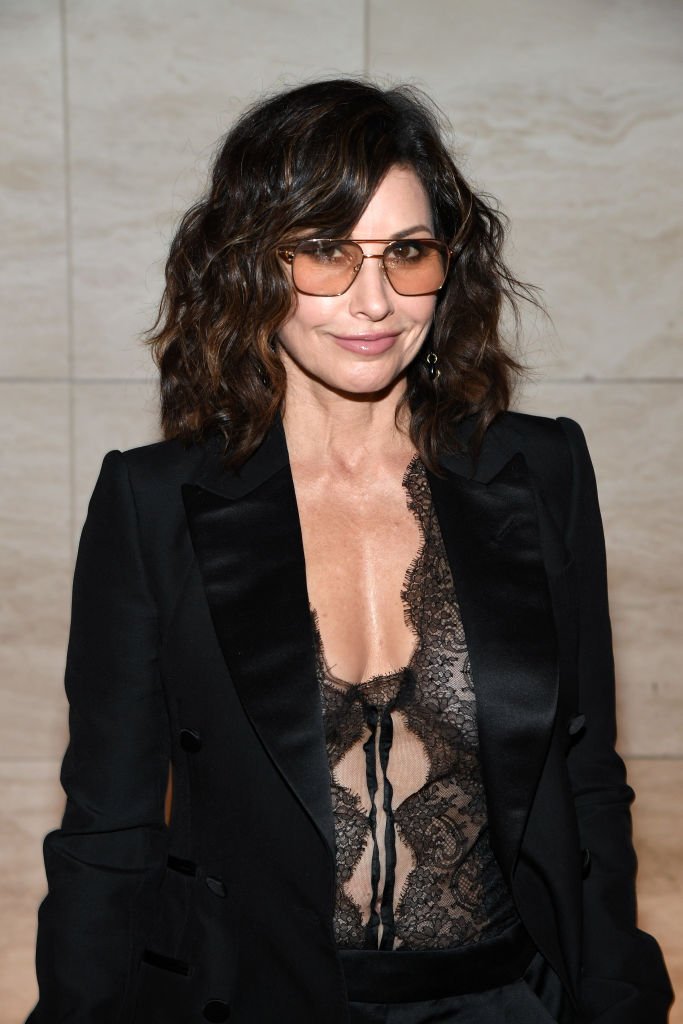 ---
ANDREW DICE CLAY AS THE BOUNCER OF CATS
Then: Despite his short screen time in Pretty in Pink as the bouncer of the club CATS, where Andie and Blane go on their first date, Andrew Dice Clay made a very good impression, particularly in the scene where he gives some words of advice to Duckie while stopping him from entering the club.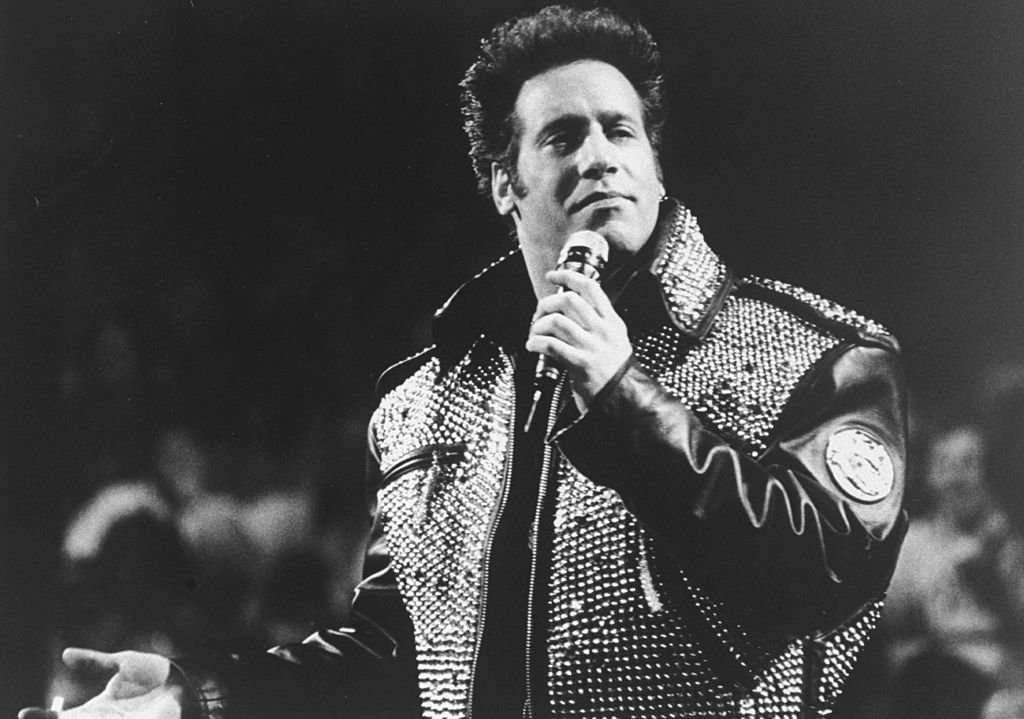 ---
Now: Andrew went on to become a stand-up comedian and the only one to sell out Madison Square Garden two nights in a row. More recently he appeared as Sonny Knox in the TV show Hap and Leonard and as Lorenzo, in the popular 2018 feature film A Star is Born, with Lady Gaga and Bradley Cooper.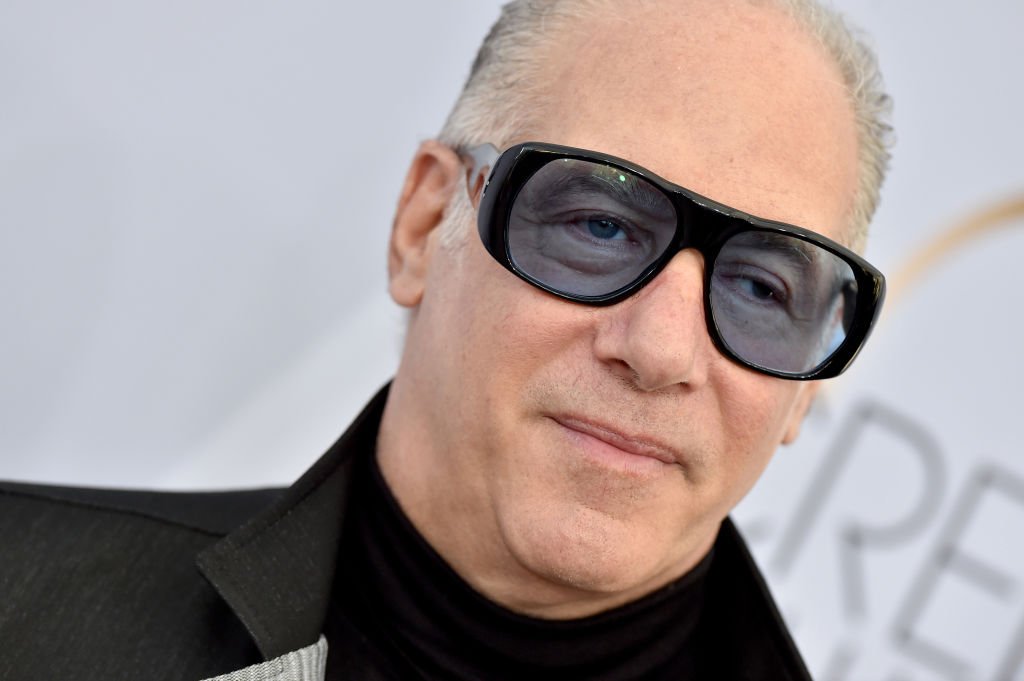 ---
KATE VERNON AS BENNY
Then: Benny, the mean girl that picks on Andie, was played by actress Kate Vernon, the daughter of actor John Vernon. It was her first feature film break. Although her part on Pretty in Pink didn't immediately make her famous, Kate went on to build a successful career as a film and television actress.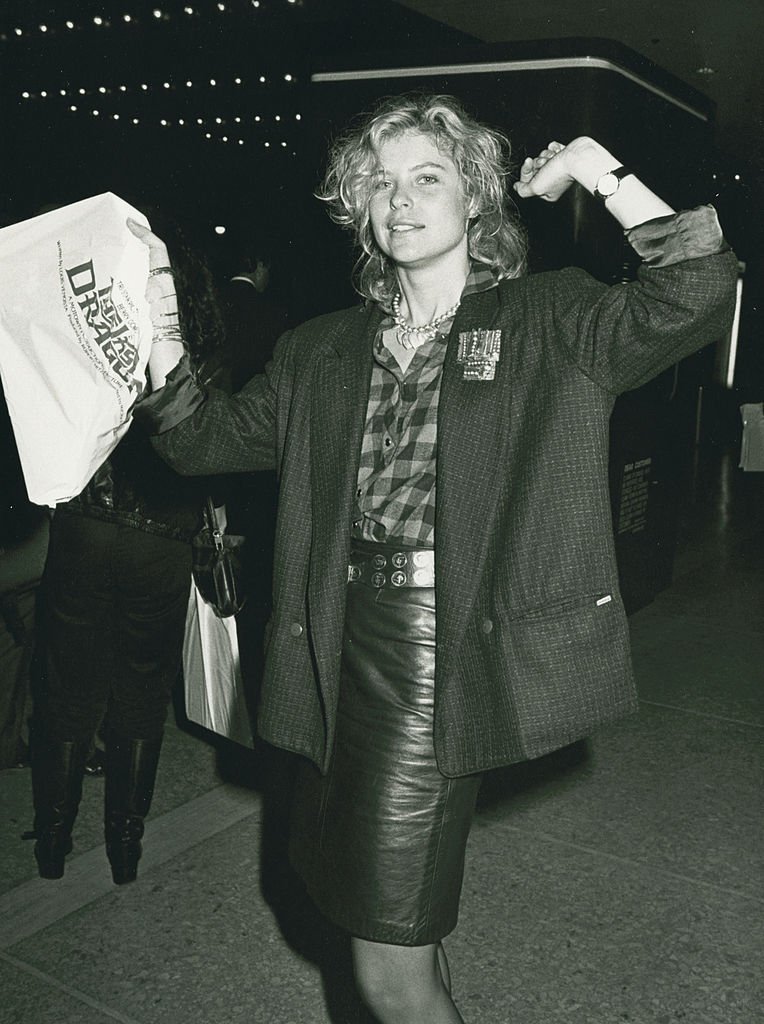 ---
Amongst the many shows, she appeared on "Who's the Boss?", where she played Kathleen Sawyer, "Nash Bridges" with the role of Whitney Thomas, and "Battlestar Galactica," as Ellen Tigh, which earned her plenty of credibility amongst sci-fi/fantasy fans. She has also been featured in movies such as the 1999's The Secret Life of Girls with Linda Hamilton and Eugene Levy.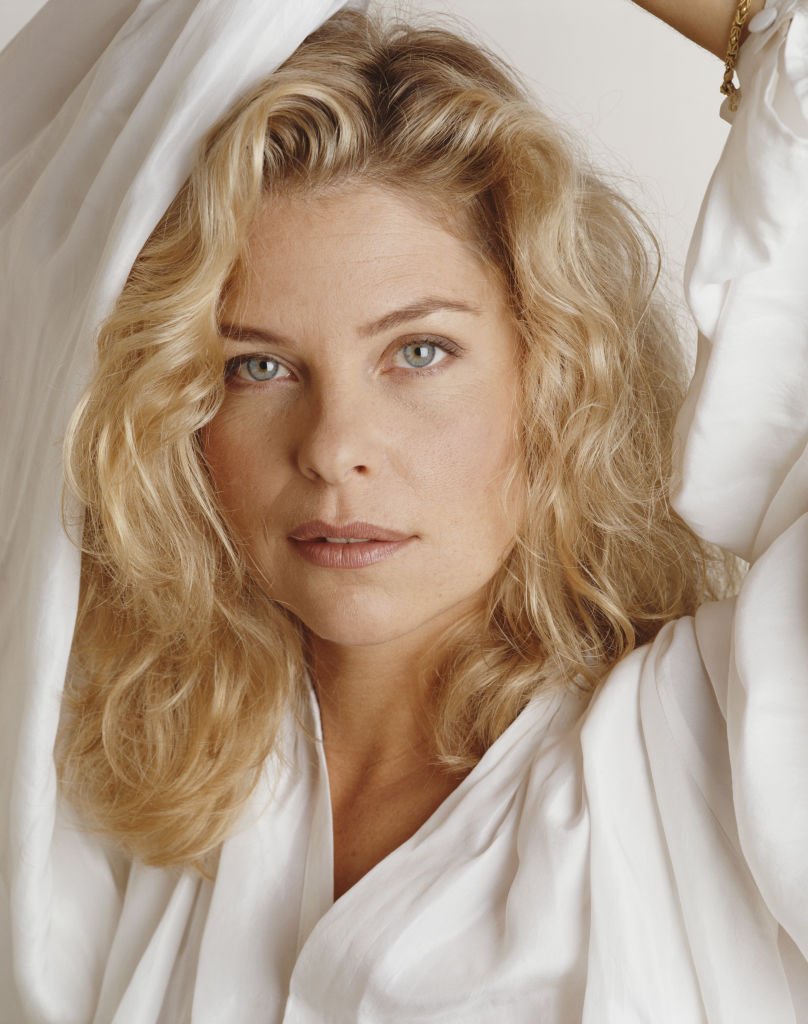 ---
Now: Kate has recently been seen playing the role of Geneva in the TV show "The Morning Show" and finished shooting the drama "Barking Mad," where she stars alongside Edward Asner and Patty McCormack, where she played the role of Arabella Gravesend, as well as the sci-fi movie "His Master's Voice."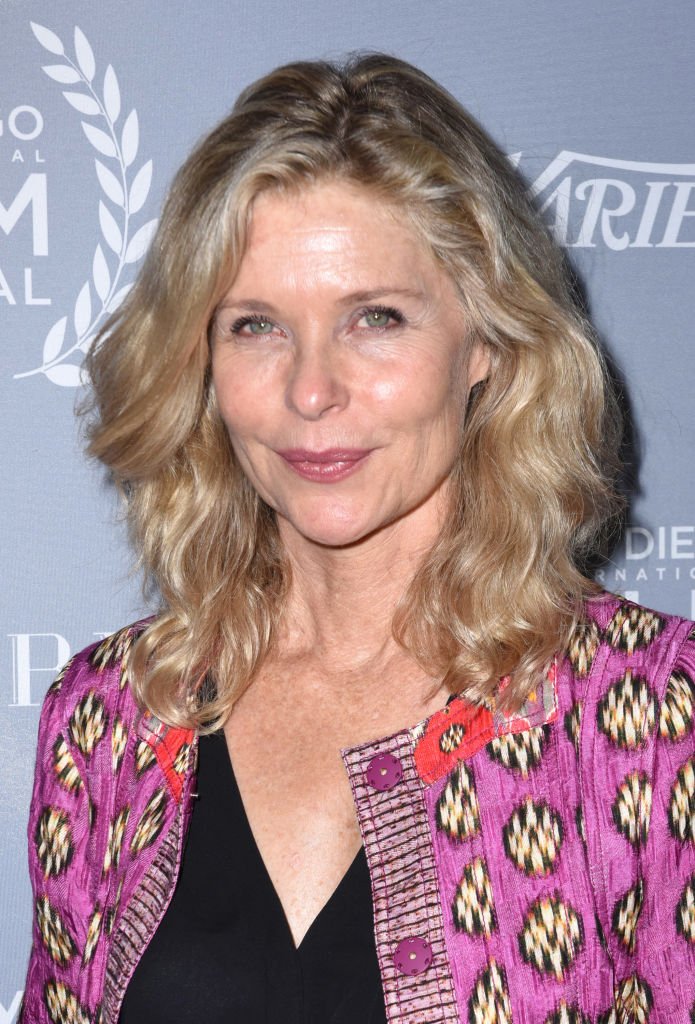 ---
ANNIE POTTS AS IONA
Then: Iona, Andie's quirky friend and record store owner from Pretty in Pink, was not the only memorable role played by actress Annie Potts. You may also recognize her as 1989's Ghostbusters II Janine Melnitz, M.E. Sims from the TV show Any Day Now or Mary Jo Shively from Designing Women.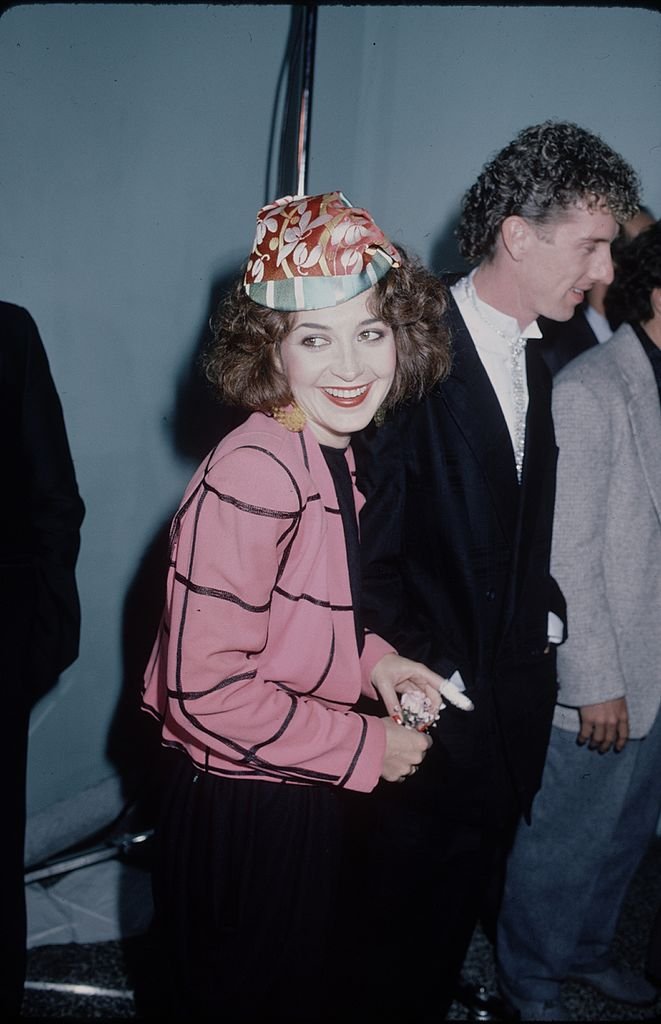 ---
Now: Her career is filled with appearances in several popular TV shows, TV movies, and feature films. More recently you can see her as Meemaw, Sheldon Cooper's grandmother in the Big Bang Theory spinoff Sheldon and soon the new Ghostbusters reboot called Ghostbusters: Afterlife, currently in post-production, alongside Paul Rudd, Sigourney Weaver, and Bill Murray.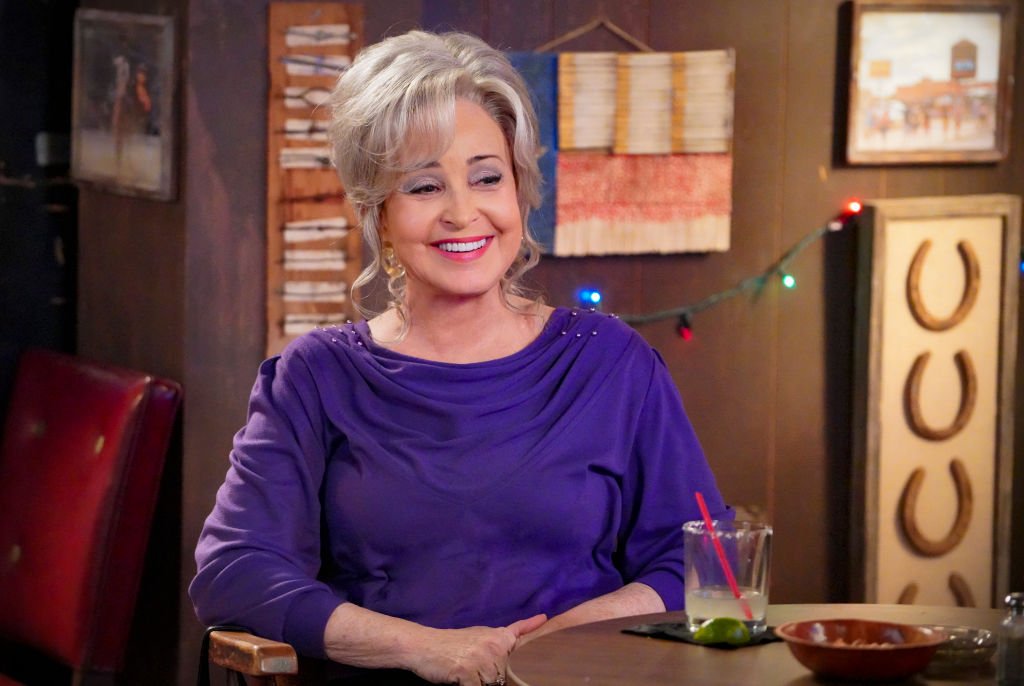 ---
HARRY DEAN STANTON AS JACK WALSH
Then: Jack, the suburban father from Pretty in Pink, was played by veteran actor Harry Dean Stanton, who at the time was already a consecrated actor, has had a long eclectic career which includes roles in David Lynch projects such as "Twin Peaks" and "Wild at Heart." He's been in mainstream movies as well.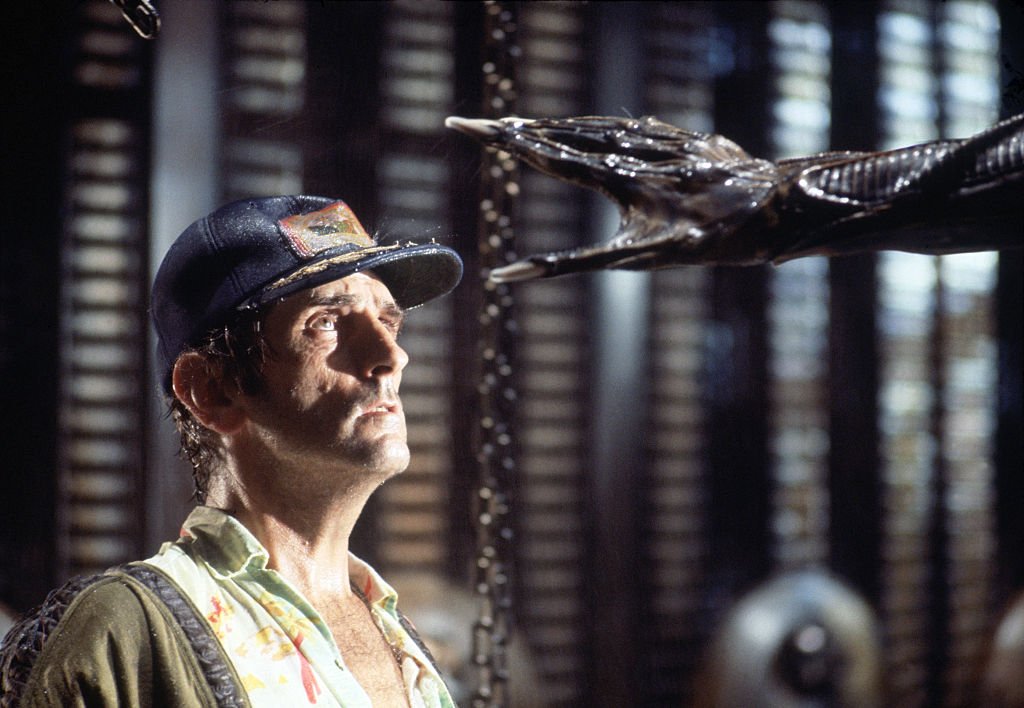 ---
These include roles in films such as Twister, Avengers and You, Me and Dupree, amongst many others. From his time working in Pretty in Pink, Stanton would share some fond memories to Vulture, a few years ago. "That was a good one. Molly Ringwald, she's a natural talent. Every girl in this country related to that girl", he said.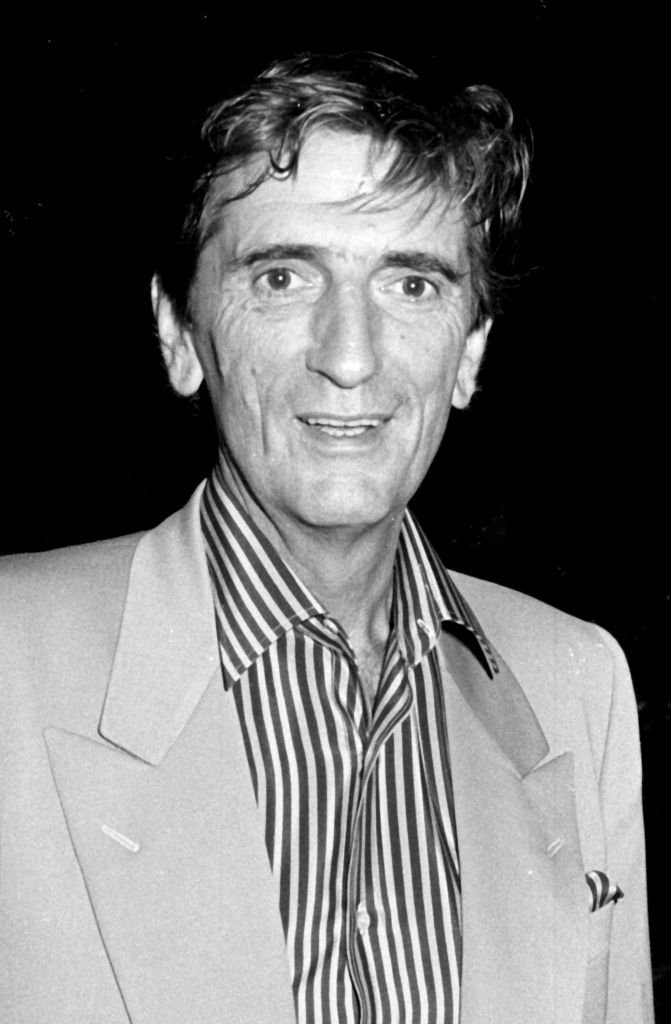 ---
Now: His last work as an actor was for the 2017 reboot of the hit but short-lived TV show Twin Peaks in which he played the role of Carl Rodd and the movie Lucky about the "spiritual journey of a ninety-year-old atheist". Sadly, he passed away that same year, at 91 years old.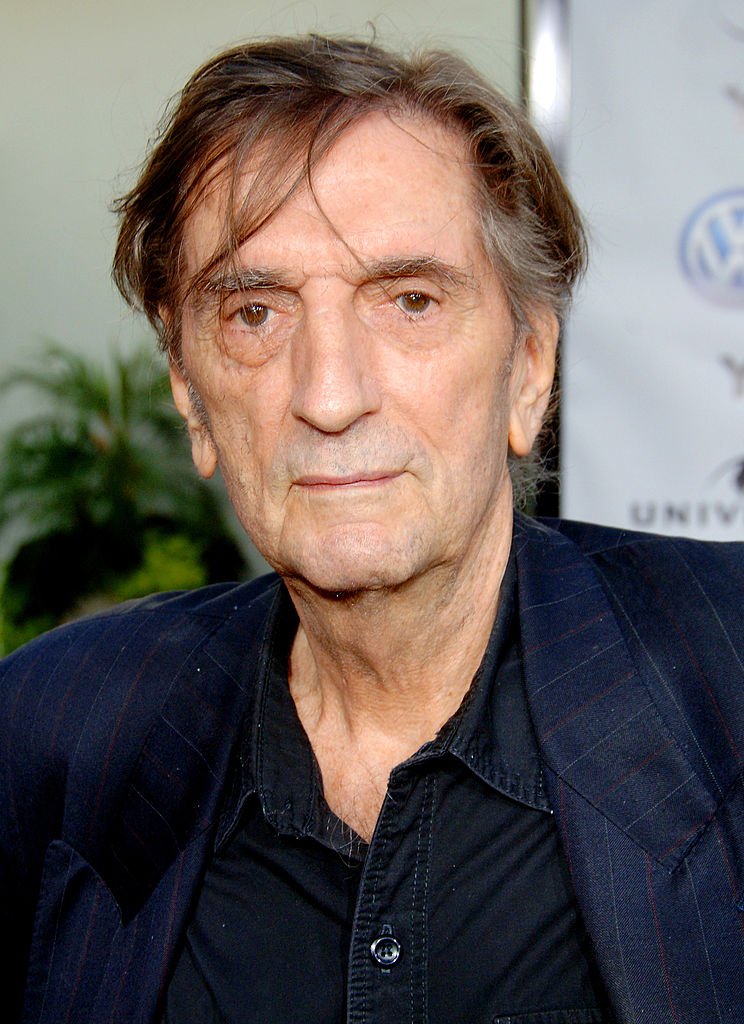 ---
JAMES SPADER AS STEFF
Then: Steff, the biggest high school bad boy in Pretty in Pink was played by actor James Spader. Since then, Spader went on to be seen as a sex symbol due to his role as Graham in the 1989 movie Sex, Lies and Videotape and continued to star and appear mainly in movies until the 2000s, when he switched to television.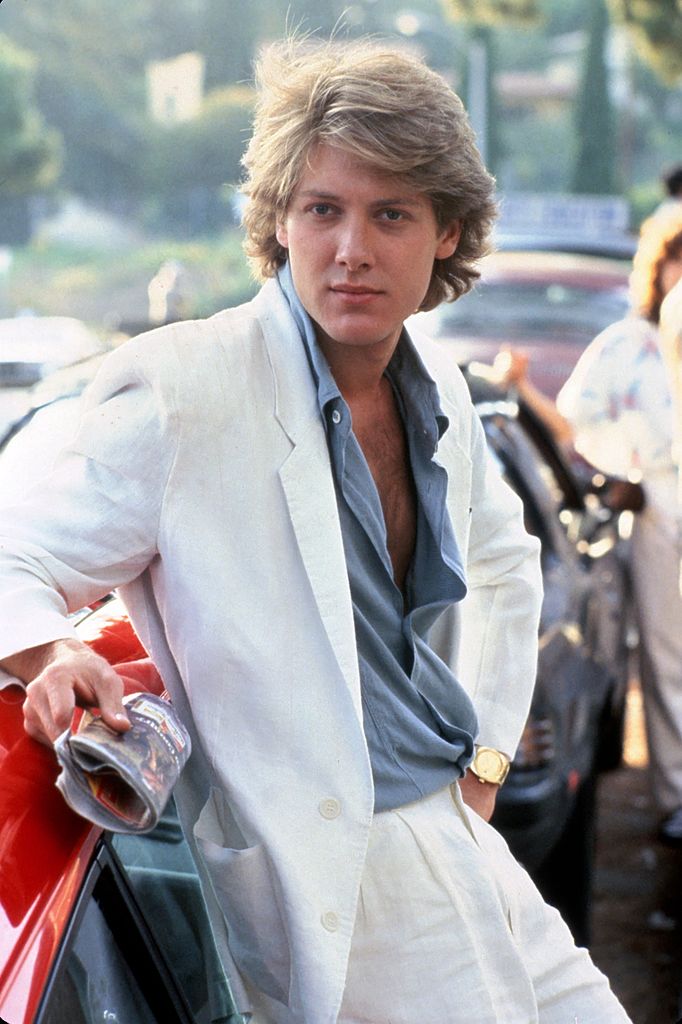 ---
Now: Lately he has been seen playing roles in the popular TV shows The Blacklist in which he stars as Raymond "Red" Reddington, which won him 2 Golden Globe nominations, The Office in which he played Robert California and Boston Legal, with the role of Alan Shore for which he got an Emmy for Outstanding Lead Actor.  
---
ANDREW MCCARTHY AS BLANE MCDONNAGH
Then: After playing Blane, Andie's love interest in Pretty in Pink, Andrew McCarthy went on to star on other movies as a heartthrob such as 1987's Mannequin, alongside fellow Pretty in Pink actor James Spader, and the cult classic Weekend at Bernie's in 1989. He continued to be in and out of the spotlight, without appearing in any remarkable projects.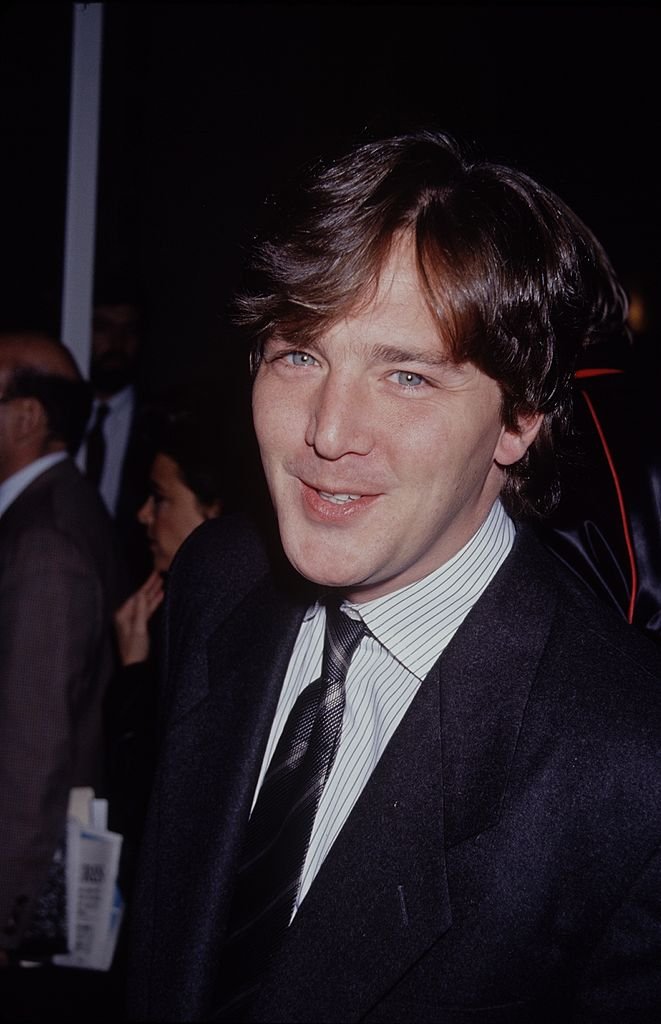 ---
Now: In addition to his acting career, McCarthy is also known as a director, having directed episodes for the TV shows "Gossip Girl," "The Blacklist," and "Orange is The New Black." He is also an award-winning travel writer for renowned publications such as National Geographic, Travel+Leisure, and others. His most recent acting role was in the 2019 movie Finding Julia.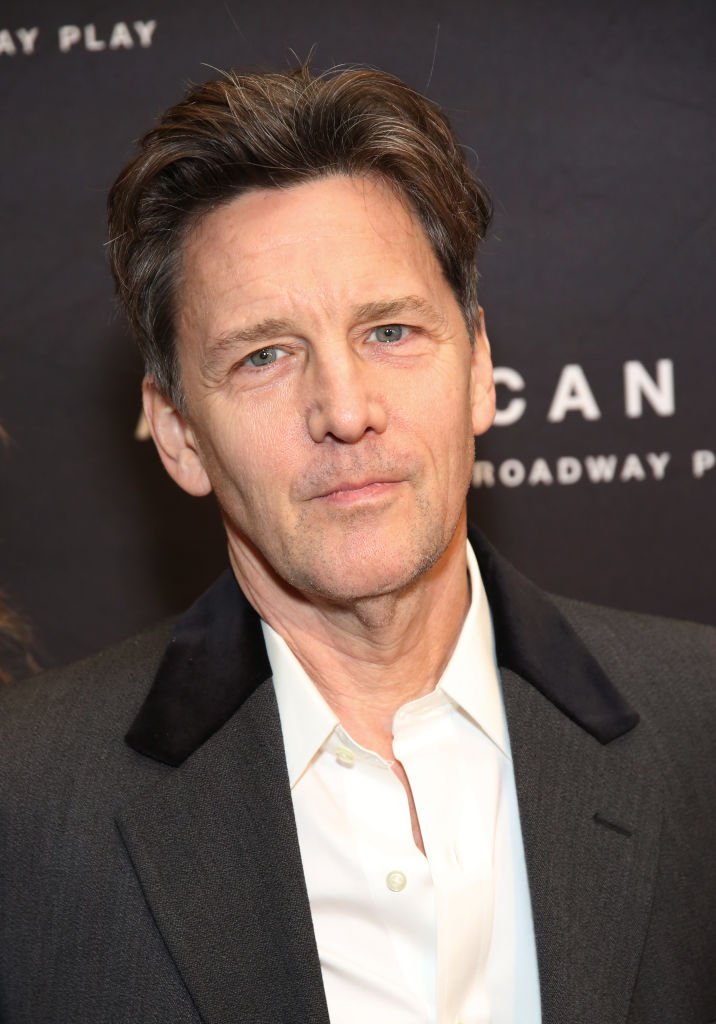 ---
JON CRYER AS DUCKIE (PHIL DALE)
Then: The role of Duckie, Andie's forever friend-zoned geek friend, was played by Jon Cryer. After Pretty in Pink, Jon went on to appear in a few movies such as Superman IV: The Quest for Peace and Hot Shots!, before dedicating his career to television.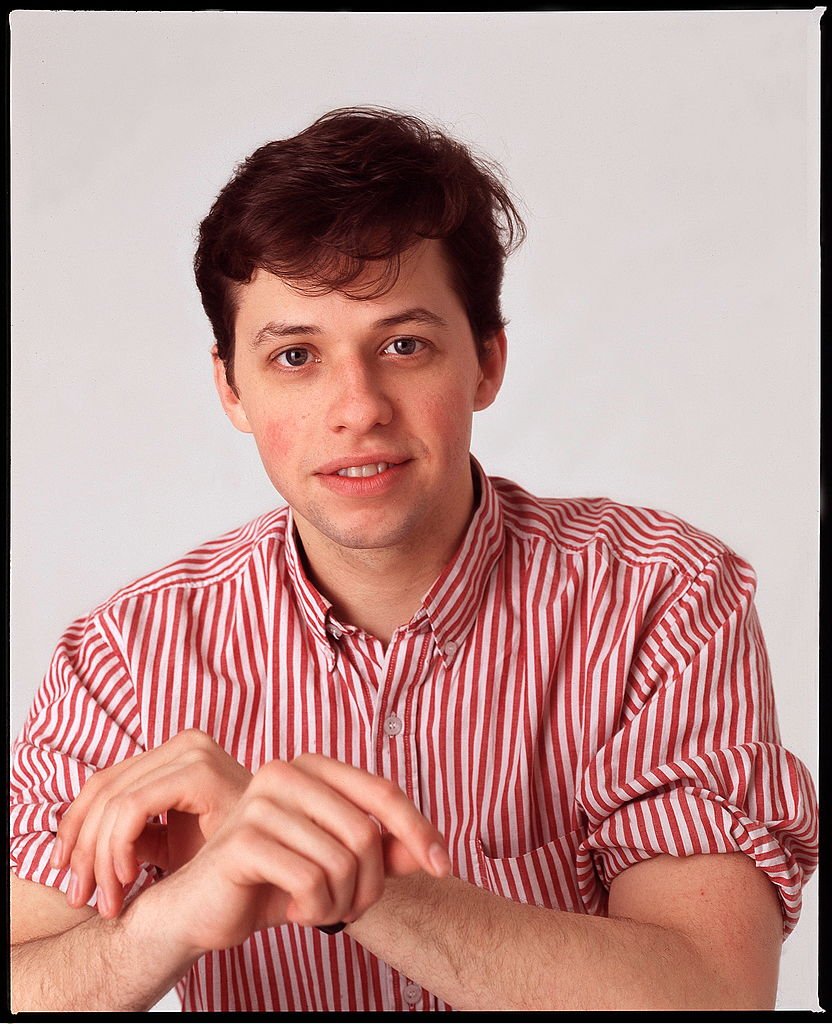 ---
He appeared on several TV shows which unfortunately only lasted one season before getting canceled. In 2015 he landed a starring role in the popular TV show Two and a Half Men, alongside Charlie Sheen and them Ashton Kutcher, which ended up lasting for 12 seasons and winning him two Emmys as Outstanding Lead Actor in a Comedy Series.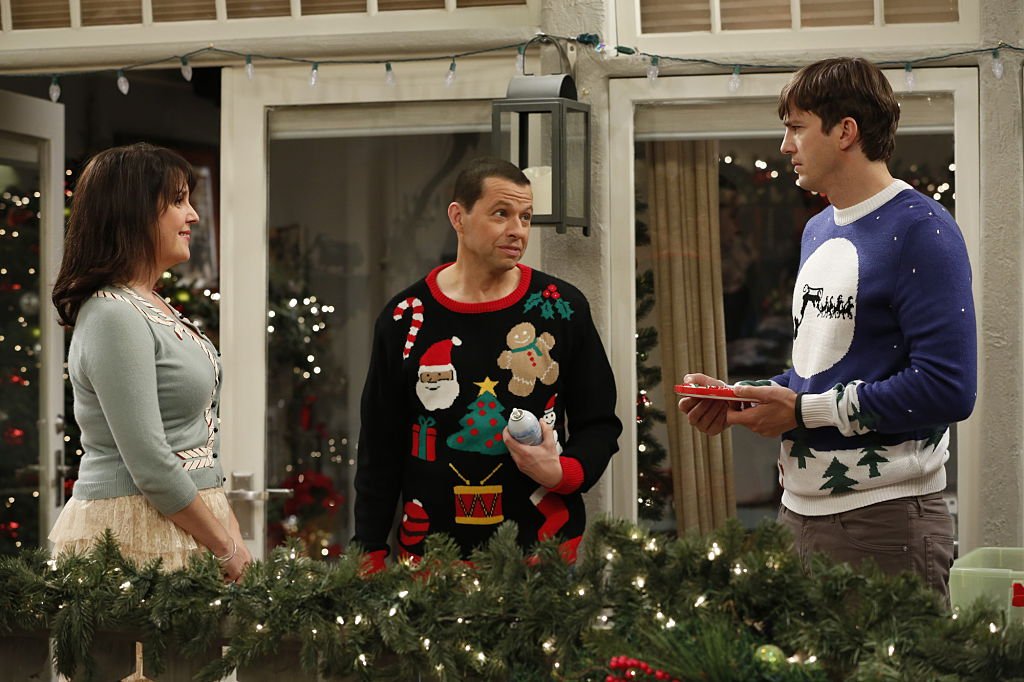 ---
Now: More recently, Jon can be seen as Lex Luthor in the TV show Supergirl as well as crossing over to other DC / WB television shows. He also plays himself, in the show, Ryan Hansen Solves Crimes on Television. He is married to journalist Lisa Joyner with whom he has one child.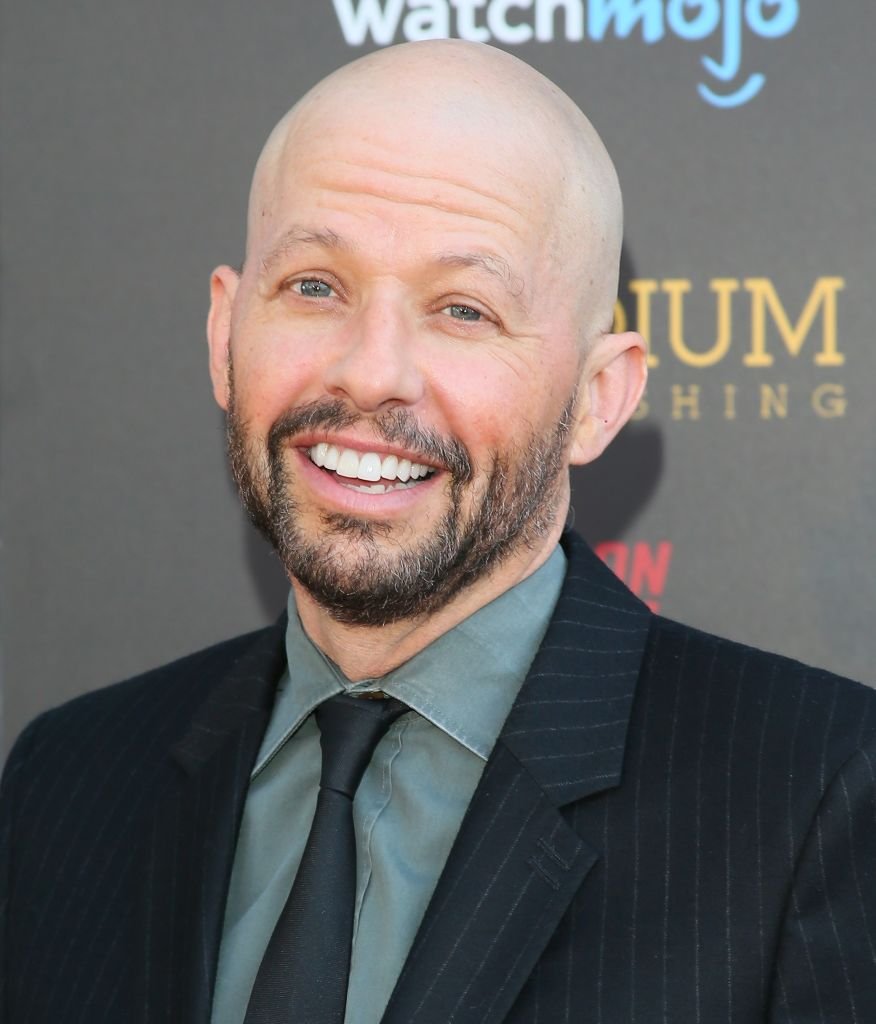 ---
MOLLY RINGWALD AS ANDIE WALSH
Then: The working-class outsider Andie Walsh was played by the 80s' teen idol Molly Ringwald. Before starring in Pretty in Pink, Molly was already known for her roles in other teen movies such as Sixteen Candles and Breakfast Club. After her role as Andie, she went on to appear in several movies and TV shows.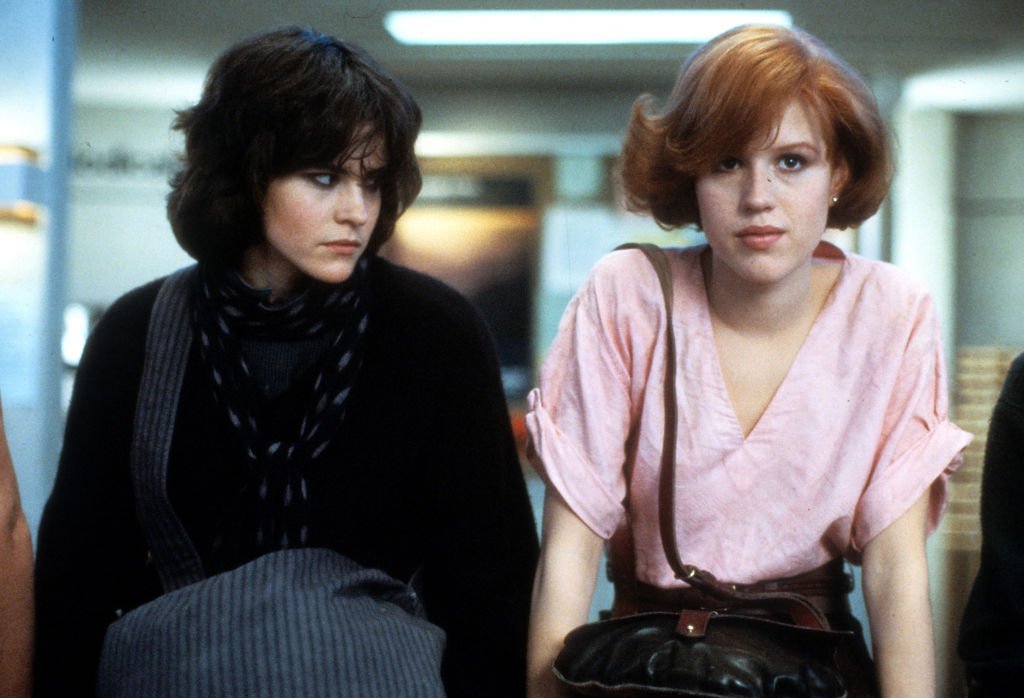 ---
Now: More recently Molly can be seen in the TV show Riverdale, playing Mary Andrews and has just finished shooting the movies Pursued, The Kissing Booth 2 and Kingfish which are currently in post-production. In addition to acting, she has also pursued a career as a jazz singer and wrote 2 books.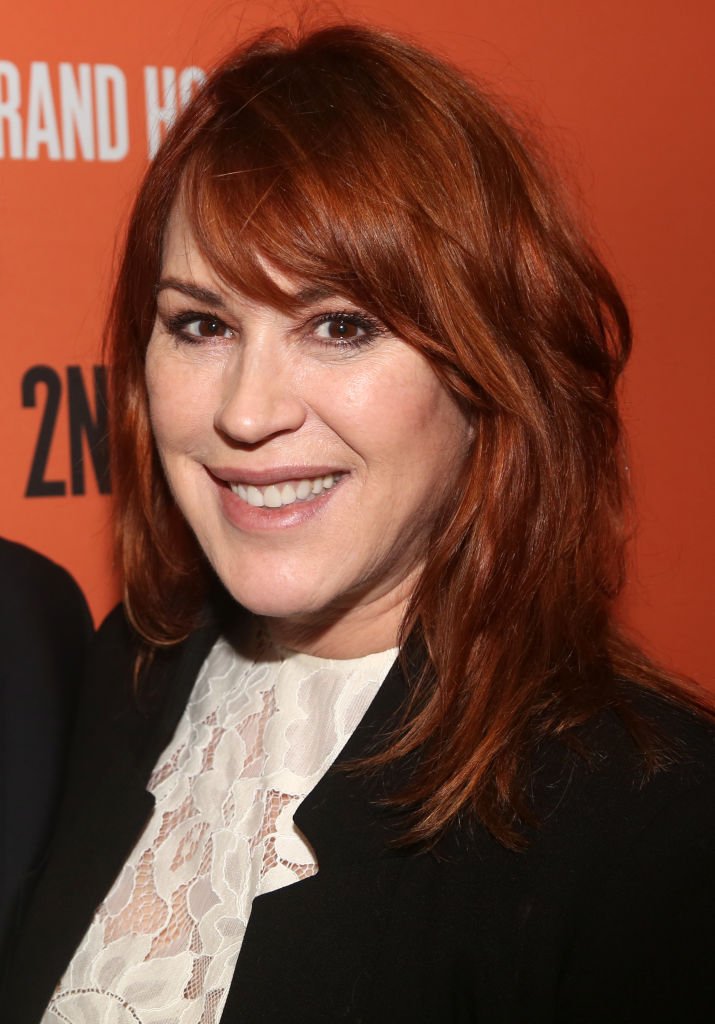 ---
THINGS YOU PROBABLY DIDN'T KNOW ABOUT PRETTY IN PINK - THE RINGWALD/HUGHES CONNECTION
Before Pretty in Pink, Molly Ringwald had already collaborated with John Hughes in 1984 for the movie Sixteen Candles, and in 1985 for the cult classic The Breakfast Club. Although Pretty in Pink wasn't actually directed by Hughes, he was the one that identified her as the perfect actress to play the role of Andie.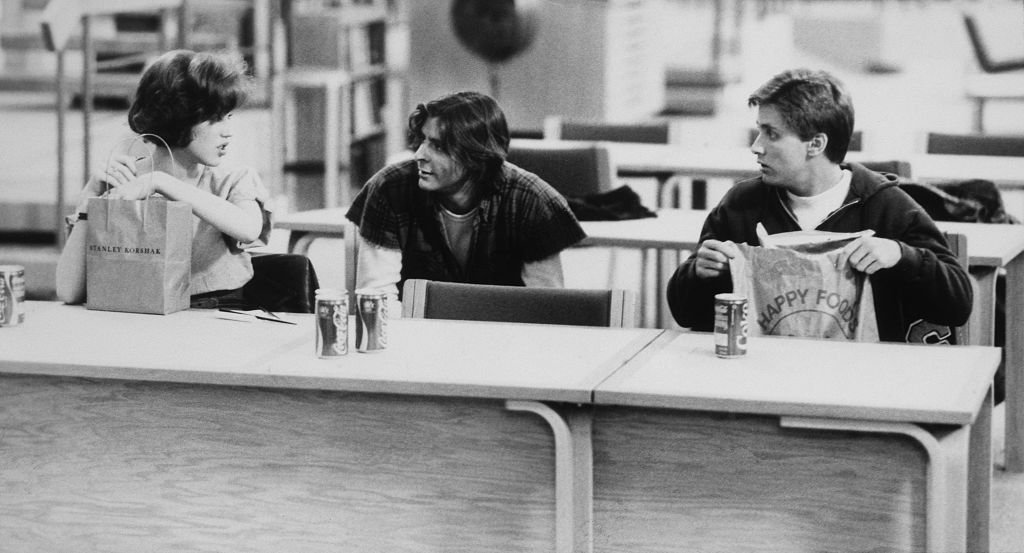 ---
ONE OF THE ACTORS DIED BEFORE THE FILM'S RELEASE
Actress Alexa Kenin, who played Andie's gym buddy Jenna, didn't get to see the film's release. She was found dead at her apartment, at only 23 years old, on September 10, 1985. The cause of death was never released to the public.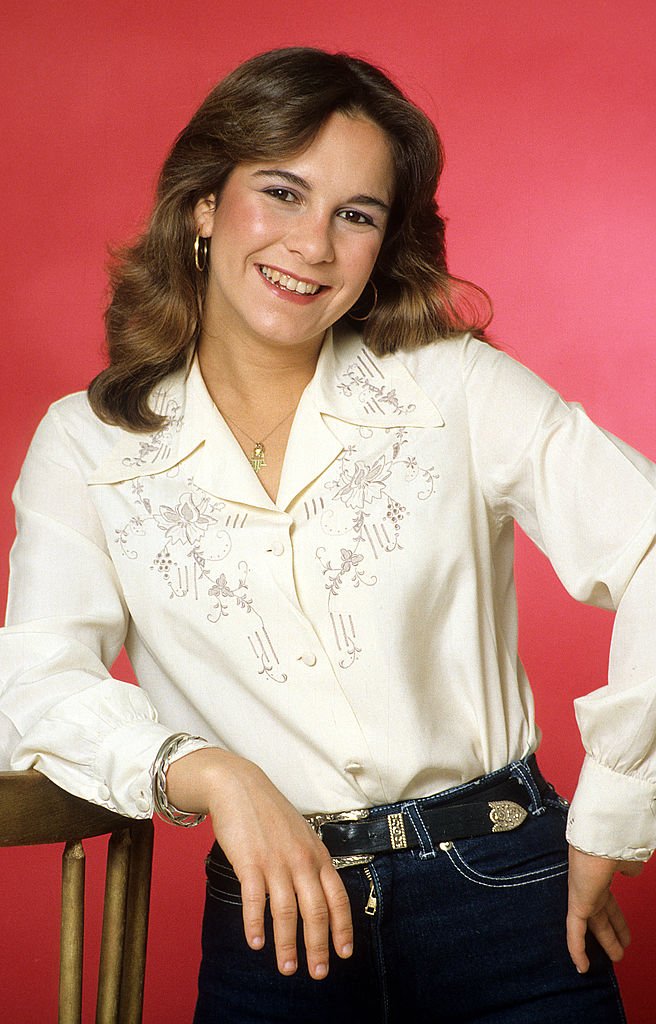 ---
THE MOVIE HAS A DIFFERENT ENDING FROM THE BOOK
The book's ending had Andie ending up with Duckie. And in fact, that was the ending originally shot for the movie. But when test audiences saw it, they complained that Andie ended up with the wrong guy, so a different ending was shot that had Andie ending up with Blane, which is the one we all know today.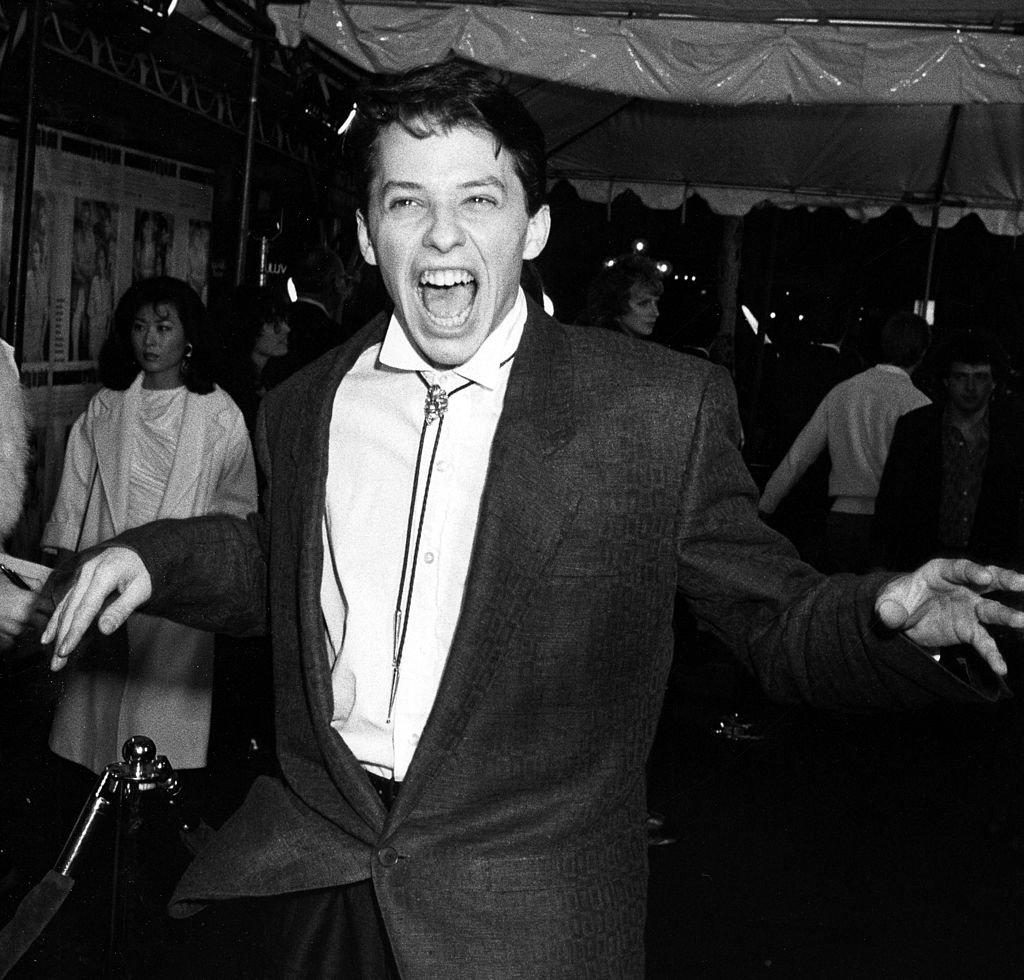 ---
Molly Ringwald was extremely sick the day they shot the original ending and ended up fainting over Jon Cryer when they were shooting the dance scene. Cryer said in an interview that this prevented the ending to be shot the way they intended, which may have been the reason why the test audiences didn't like the ending.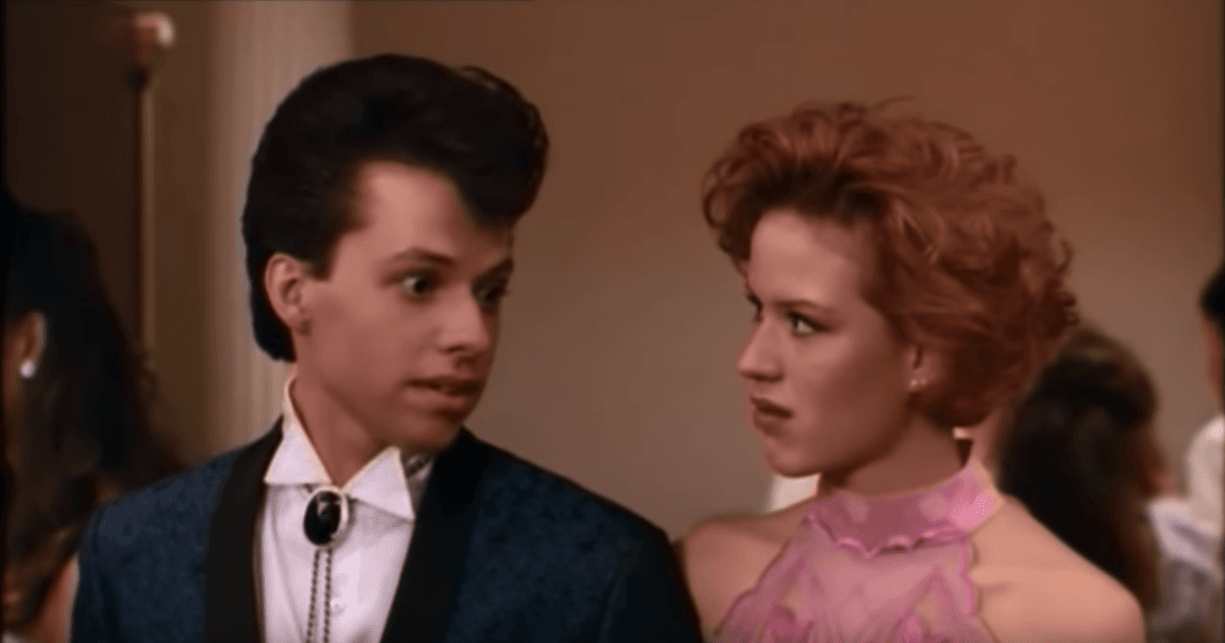 ---
PRETTY IN PINK's SOUNDTRACK IS STILL STANDING
Standing between the soundtrack of 1983's Wild Style hip hop movie and 2000's 'O Brother, Where Art Thou? old-school tunes, Pretty in Pink's soundtrack is filled with lavishly sad songs from Echo and the Bunny Men, The Smiths and New Order, making it one of the best new wave anthologies ever to this day.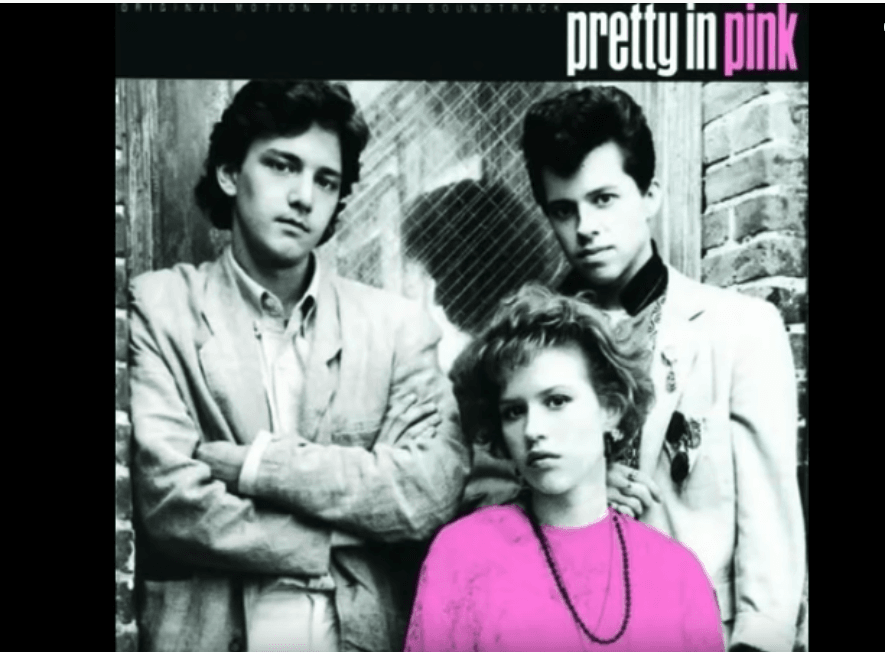 ---
THE RAVE-UPS APPEAR AS THEMSELVES
The band Rave-Ups appear as themselves in the movie, performing the songs "Rave Up/Shut-Up" and "Positively Lost Me", which never got into the official soundtrack. Although missing from the album, the band actually remained part of Molly Ringwald's life, since her sister ended up dating the band's lead singer and the two had a son together.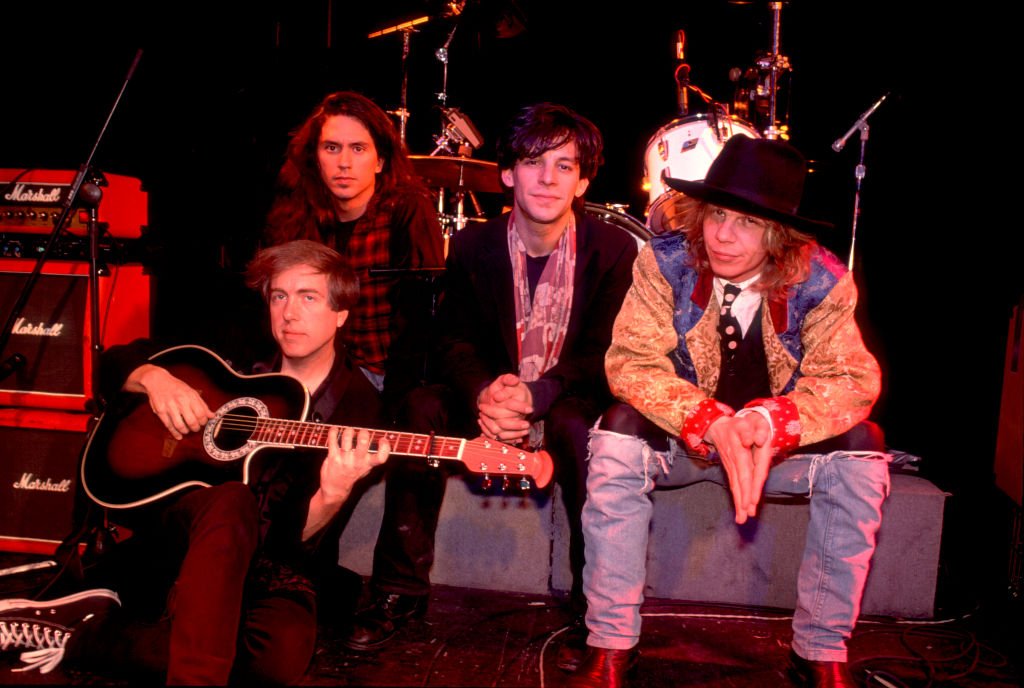 ---
HUGHES GOT DUCKIE AND ANDIE TOGETHER ON A DIFFERENT MOVIE
Hughes wrote Some Kind of Wonderful after Pretty in Pink and created a similar love triangle with the genders switched. Here, Eric Stolz is Andie, Lea Thompson is Blane (the attractive popular kid) and Mary Stuart Masterson is Duckie (the friend with the more-than-platonic love interest).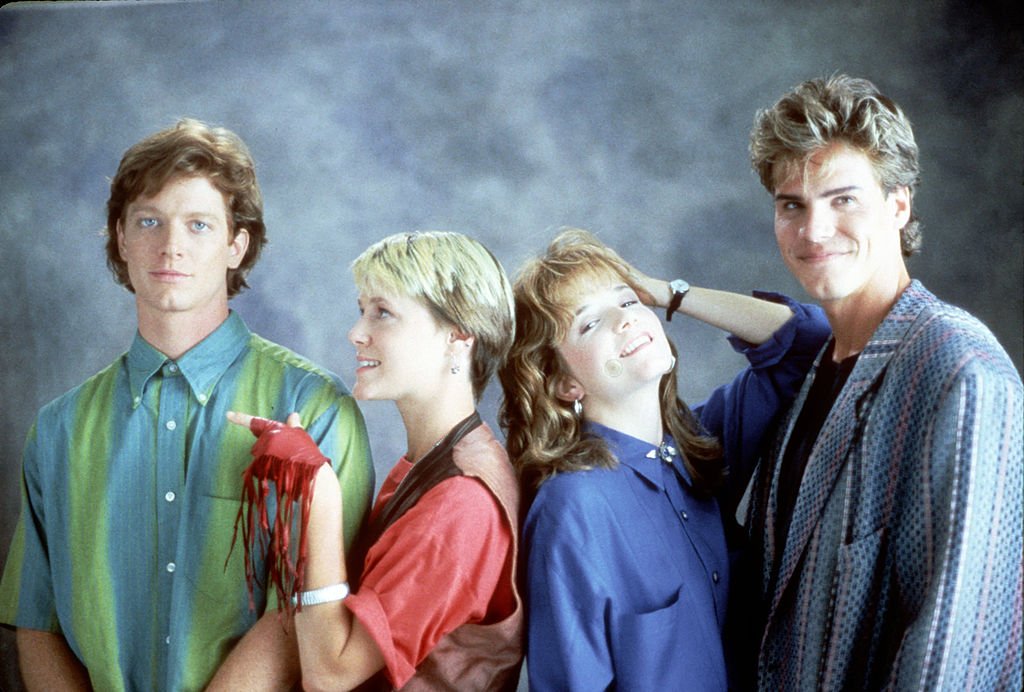 ---
But unlike the ending for Pretty in Pink, here Stolz and Masterson's characters do actually end up together. It is rumored that Hughes did this to make up for Andie and Duckie not ending up together, which was indeed the original story. So, they did end up together, only in a different movie.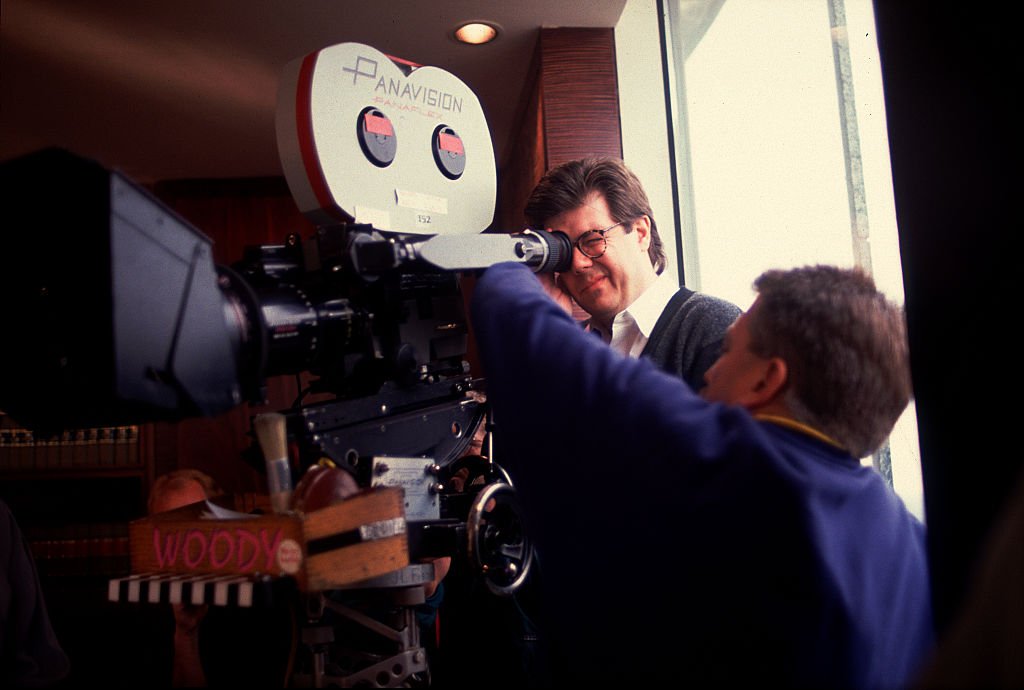 ---
THE MOVIE HAD GREAT REVIEWS AND WAS A BOX OFFICE HIT
Unlike other cult movies that start small and eventually become very successful long after their premières, Pretty in Pink made $40 million at the box office, which was huge compared to its $9 million budget. It was also very well reviewed and up to this day it still holds a 79 percent rating on Rotten Tomatoes.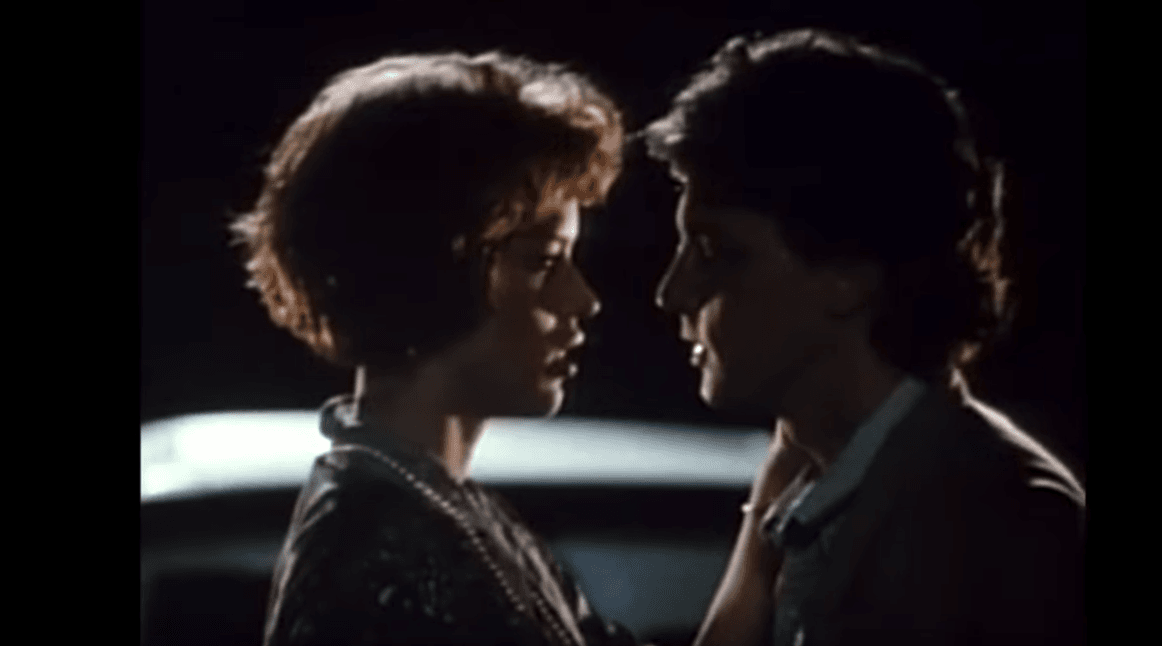 ---
DUCKIE COULD POSSIBLY BE GAY
Molly Ringwald had a theory that Andie and Blane didn't stick together for long but that she and Duckie remained friends for the rest of their lives. Short after graduation, Andie would have left Blane and set off to F.I.T. with Duckie. Ringwald also has another theory that Duckie would have come out by then.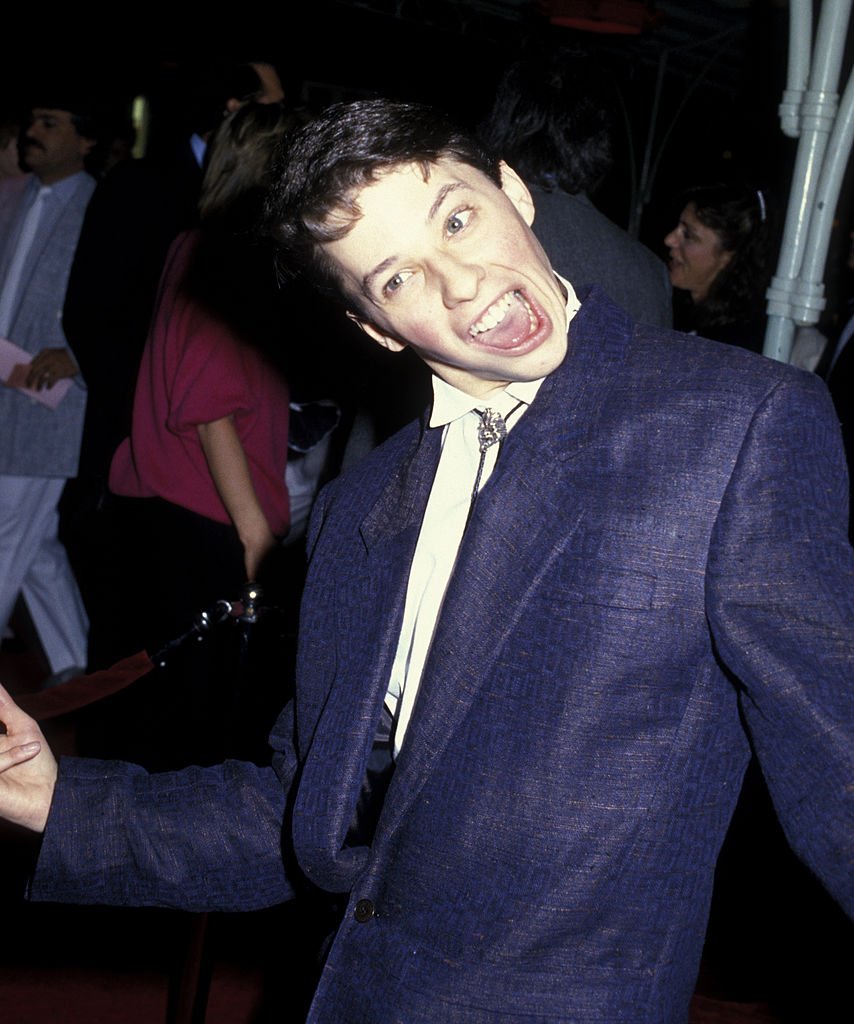 ---
So, how do you feel about what happened to the cast? Ever wish the story ended up differently? Duckie did deserve better, didn't he? If you liked the article, don't forget to share it with other fellow Pretty in Pink fans!  
Source: Screencrush, Screenrant, People, IMDB