Modern Family' Cast: Inside Their Private Life
Everybody's favorite "Modern Family" has been making us (and apparently Michelle Obama too!) laugh our hearts out for more than 11 seasons. The hilarious ABC mockumentary, starring Sofia Vergara, Ty Burrell, and Eric Stonestreet, has taught us everything we need to know about this lovable family, but what about the real families of the show's actors?  Let's take a look.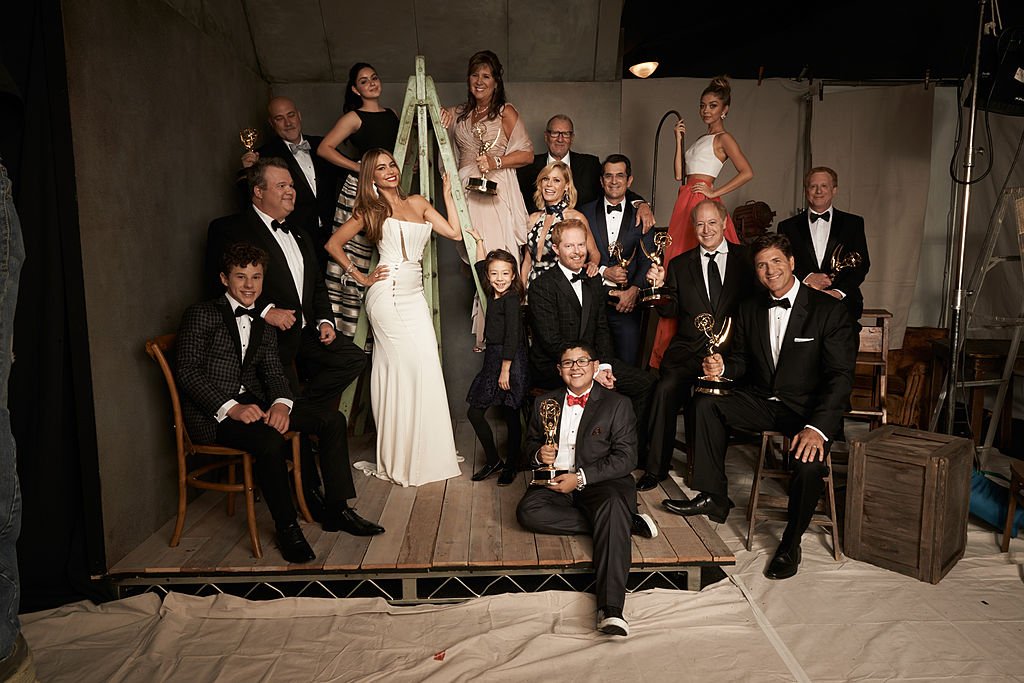 ---
Ty Burrell: everybody's favorite "cool dad"
On the show, Ty plays Phil, Claire's husband and father to Haley, Alex, and Luke. Although being married for a few years, there is no doubt about the intensity of Phil's love for Claire, whom he keeps trying to surprise (and succeeds!) any chance he gets. The always excited Phil is definitely one of the show's most lovable characters.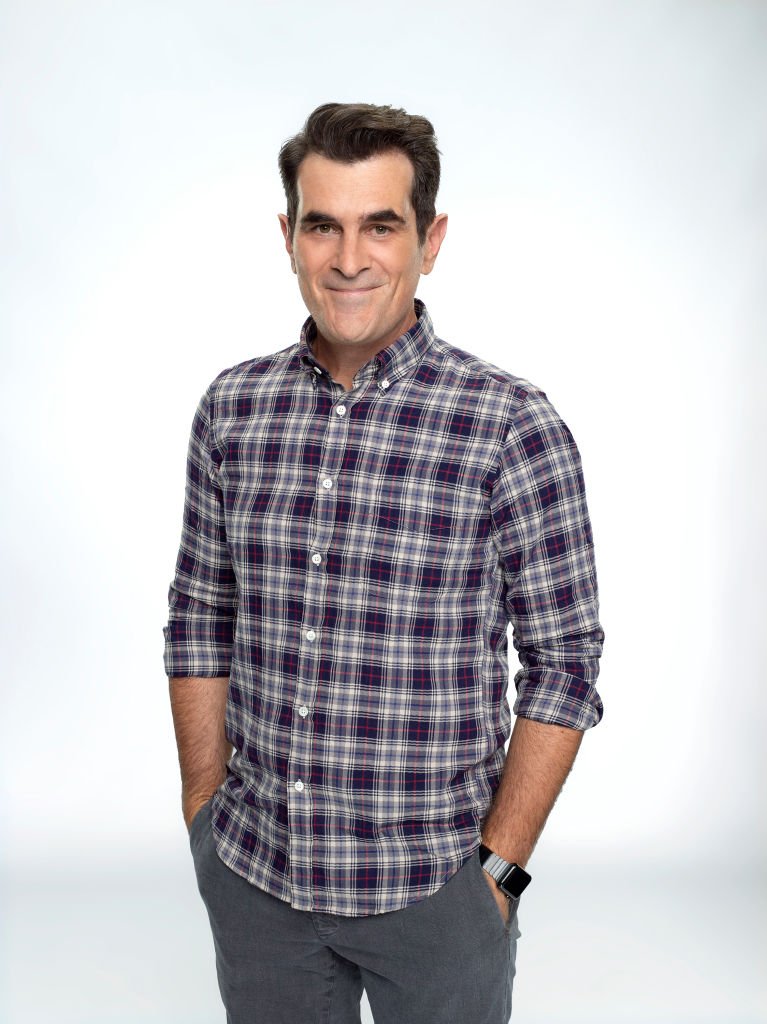 ---
In real life, Ty has been married to professional chef and former aspiring-actress Holly Burrell for over 20 years. The two met at the Shakespeare Theatre in Washington while they were both trying to make something out of their acting careers and have since adopted 2 girls, Greta and Frances, in 2010 and 2012.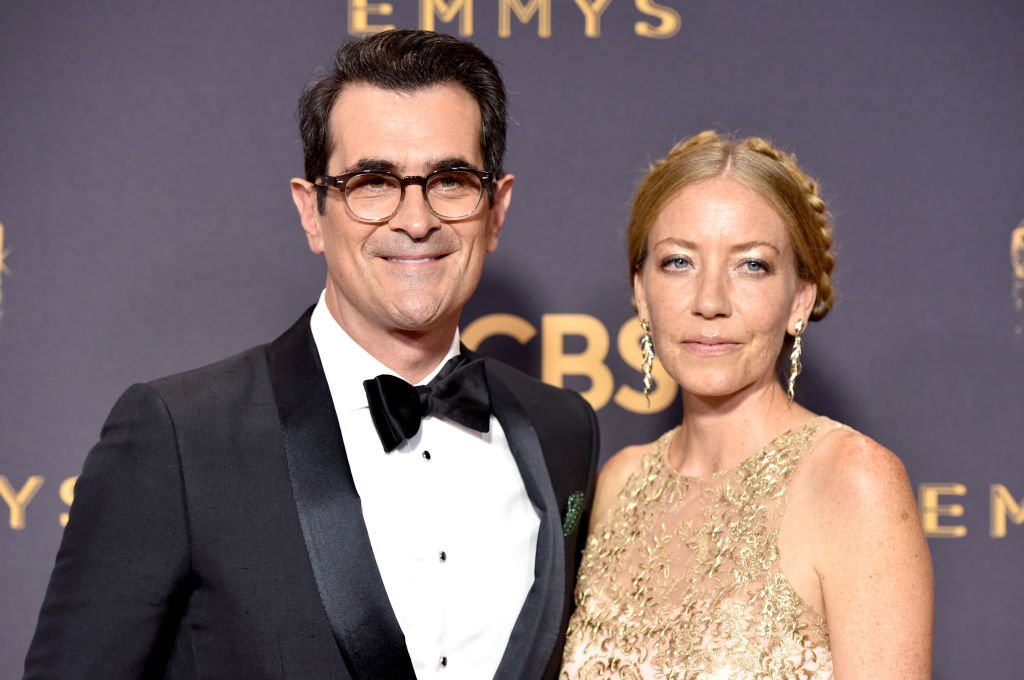 ---
Jesse Tyler Ferguson: the sensitive Mitchell Pritchett
Jesse's marriage to his entertaining husband Cameron is a constant source of hilarious moments in the show. As different as they are – Mitchell, the uptight guy, and Cameron, the outgoing and a bit of a drama-king, they manage to make their relationship work, while raising their daughter, the sassy Lilly.
---
Outside of the show, Jesse has been married to his long-time partner lawyer Justin Mikita for 7 years now, with whom he's been living with in New York. They met each other in 2010 and in early 2020 announced that they are expecting their first child together.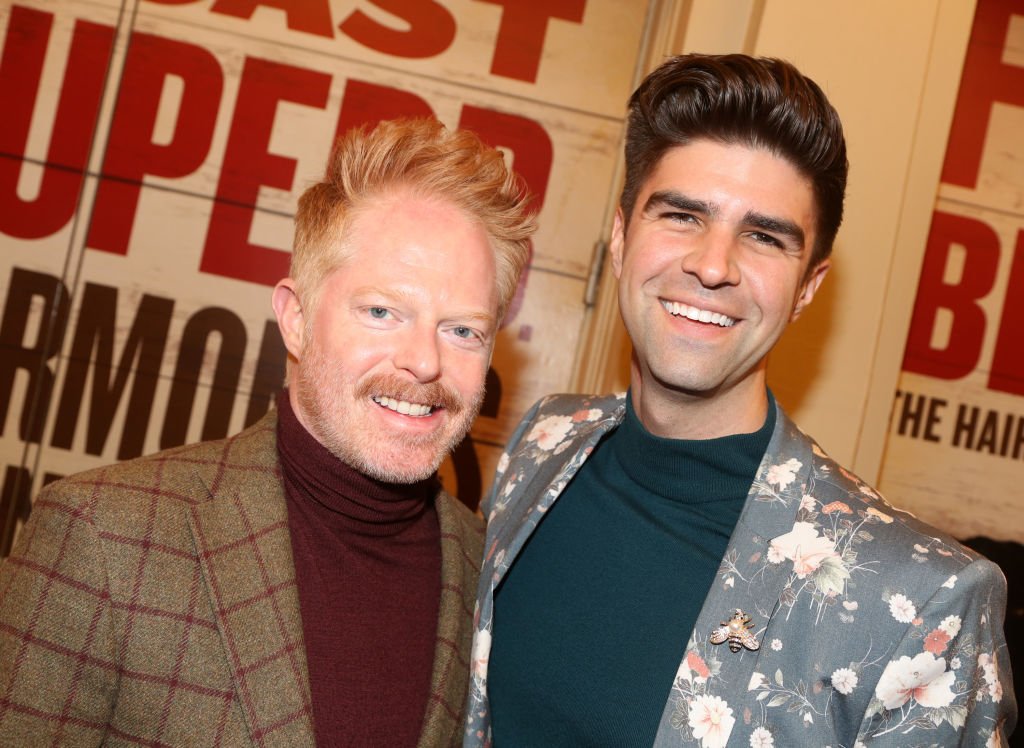 ---
Ed O'Neill: the family's patriarch
Who doesn't recognize the nasal sound of Gloria's voice calling out "Jaaaaayyy!!" on the show? Jay Pritchett, played by Ed O'Neill, is not only the show's stubborn and strong patriarch, but also Gloria's husband, the feisty and gorgeous, but also much younger, Colombian. He is often a source of wisdom and advice to the show's kids.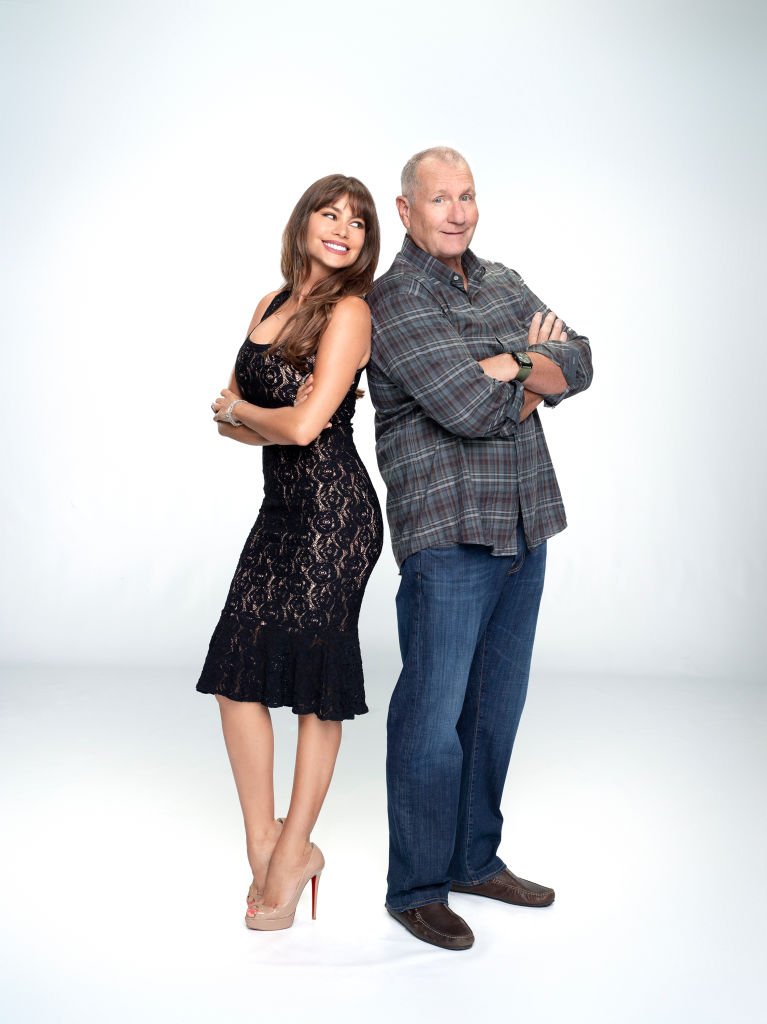 ---
In real life, Ed has remained loyal to his 34-year-old marriage to actress Catherine Rusoff, whom he met while filming the 80s sitcom "Married… With Children". Ever since they met, they had no doubt that they were meant to be together. They've had two daughters together, one of which (Sophia) has decided to follow her parents' footsteps in showbiz.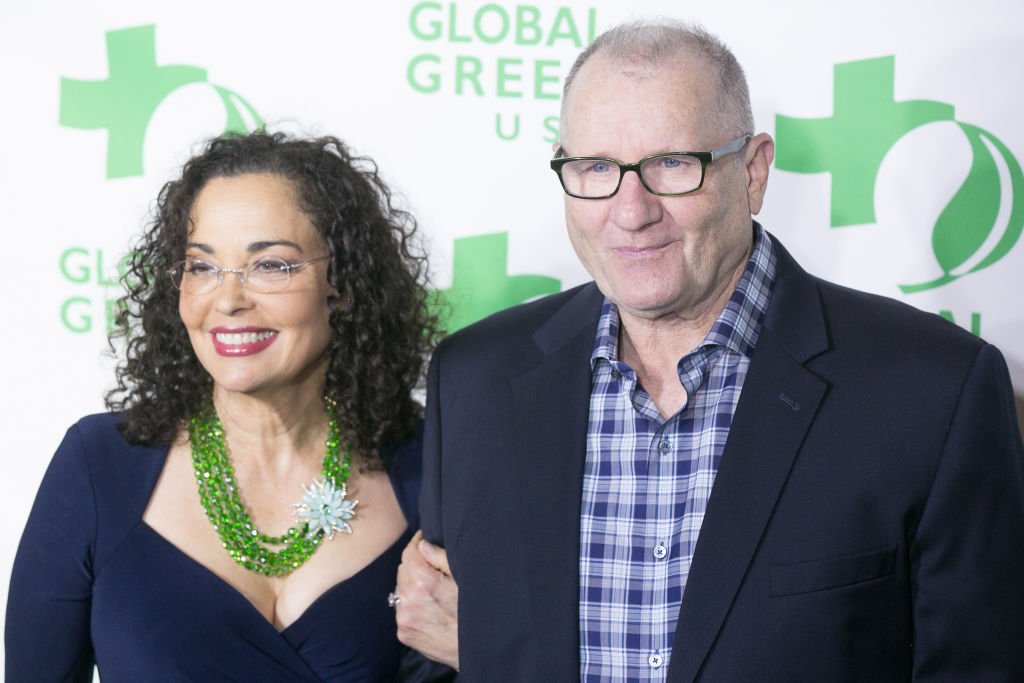 ---
Sofia Vergara: the stunning Colombian
If there's one person that can keep a hold on Jay Pritchett, that's Gloria, his much-younger wife. The sassy, sexy and feisty Colombian is one of the show's most hilarious characters. Jay can be tough on the other members of the family, but he stands no chance with Gloria, as she is easily the one in control of the relationship.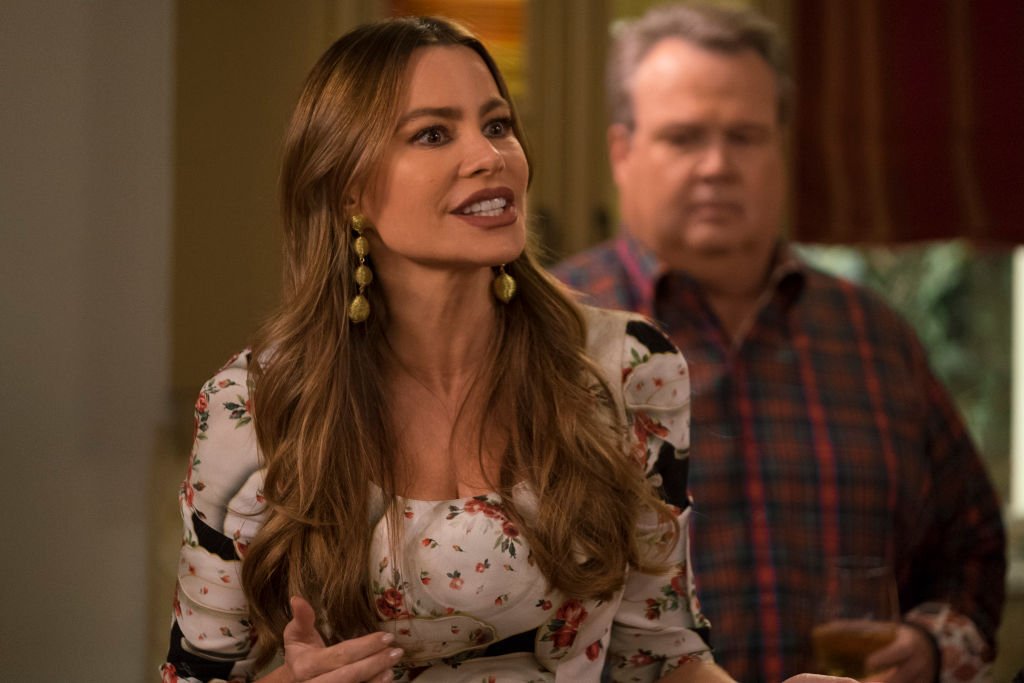 ---
We don't know how she deals with her real-life husband, "True Blood's" actor and producer Joe Manganiello, but for what we could gather, the couple has been living a happy life together ever since their lavish wedding back in 2015 in Palm Beach, Florida. Don't they make a gorgeous couple?
---
Julie Bowen: the energic and strong-willed Claire
Despite sometimes getting on each other's nerves, Claire and Phil have one of the show's most loving relationships. They couldn't be more different from each other as Claire can sometimes be arrogant and controlling, and Phil is just this goofy, laid back guy, but there is definitely love there and it somehow works perfectly.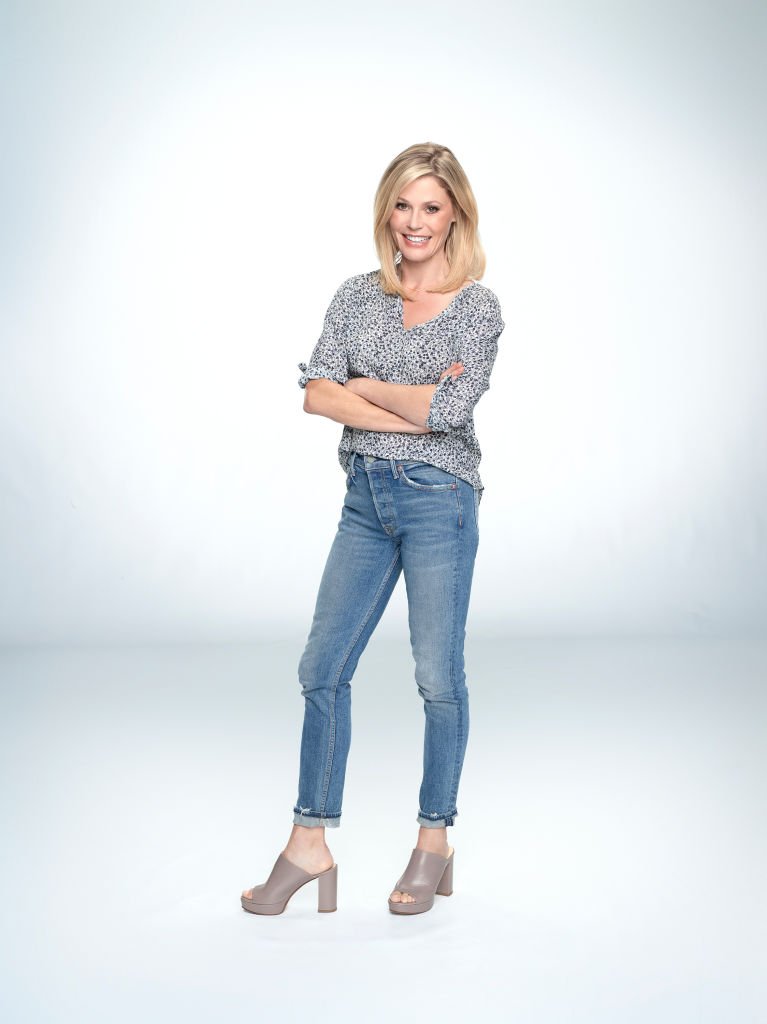 ---
Unfortunately, Julie's real love life is not as successful as Claire's. After being married for 14 years to Scott Philipps, with whom she's had 3 boys, Oliver and the twins John and Gustav, the couple announced they were getting a divorce in early 2018. She hasn't been seen publicly dating anyone since then.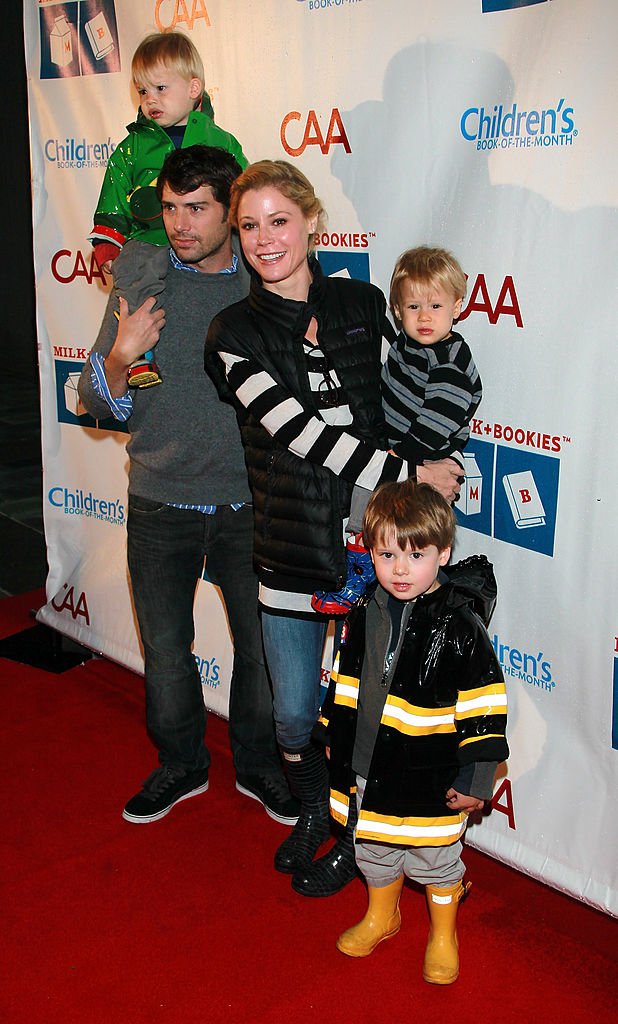 ---
Eric Stonestreet: the lovable husband
On the show, Eric plays Cameron, Mitchell Pritchett's outgoing, flamboyant and warm-hearted husband. The two couldn't be more different from each other, which causes some of the show's most hilarious moments, especially when he tries to lighten-up Mitchell and ends up embarrassing him. He is often seen playing Fizbo, the clown, and is a dedicated father to their daughter Lilly.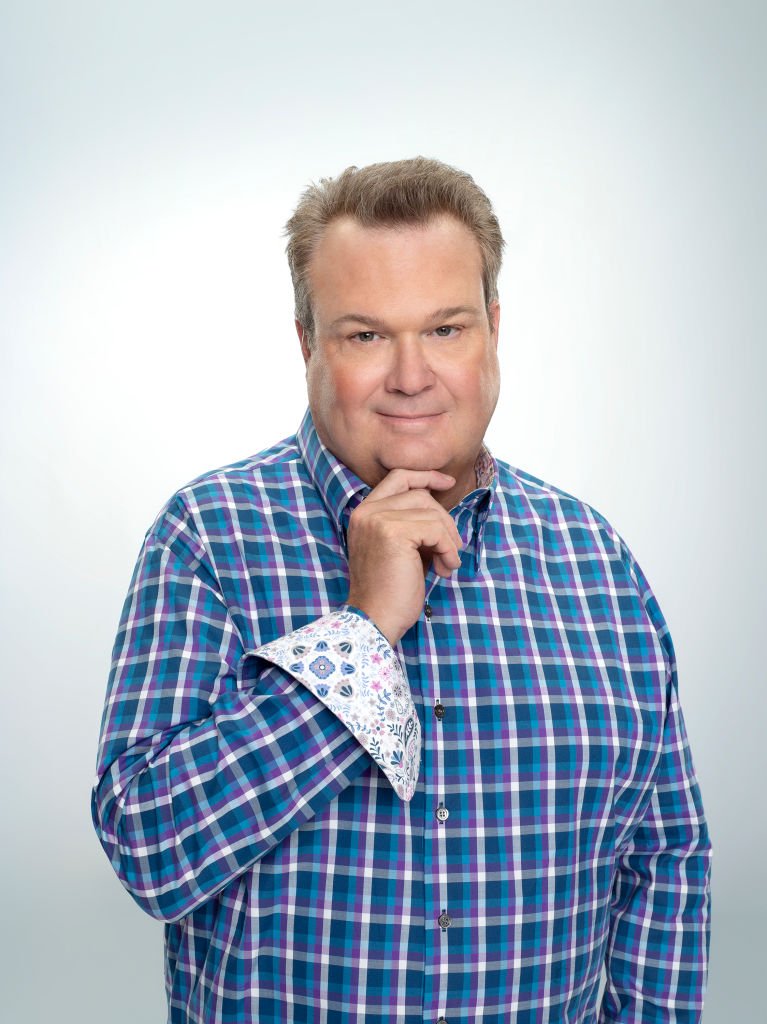 ---
Although he plays a gay character on "Modern Family", 45-year-old Eric is actually not gay in real life, regardless of what many people think. After breaking up with his long-term partner Broadway actress Katherine Tokarz back in 2012, Eric found love again in 2017 by pediatric nurse Lindsay Schwitzer's side.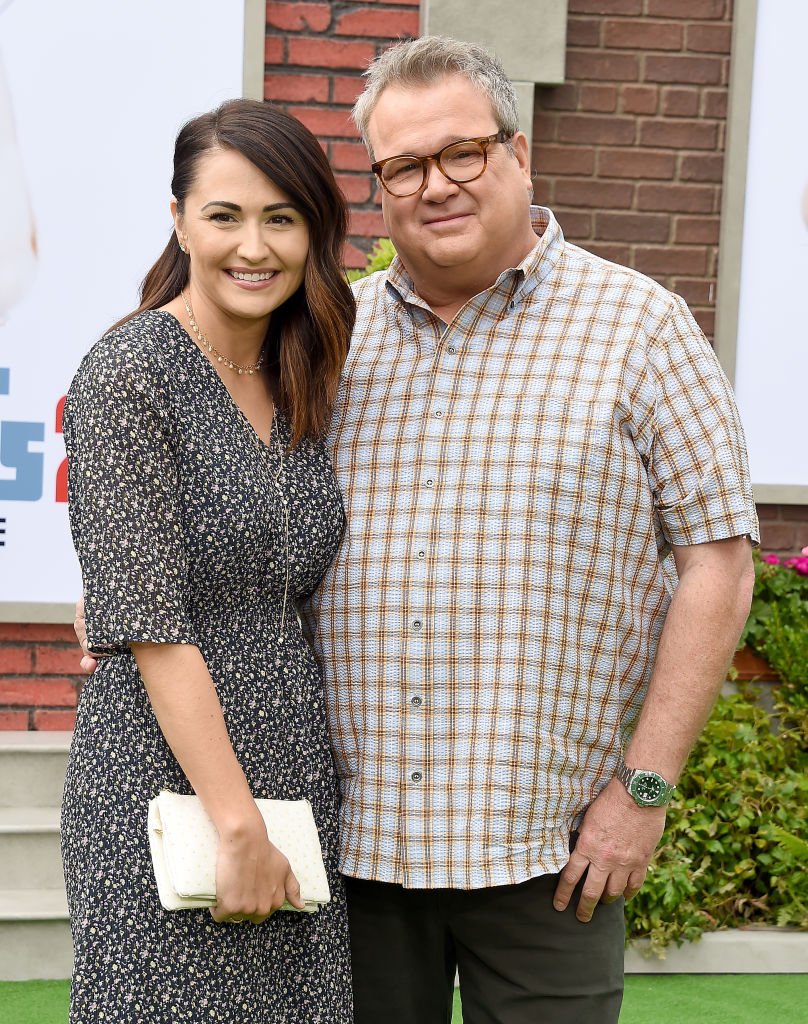 ---
Sarah Hyland: the cute scatterbrained girl
The eldest Dunphy child, Haley, is known for caring more about her looks than about school. One of the popular girls at high school, the rebellious and scatterbrained Haley was always on an on-and-off relationship with romantic Dylan, for whom Claire, her mom, was not too crazy about. She also had a complicated affair with Andy, little Joe's male nanny.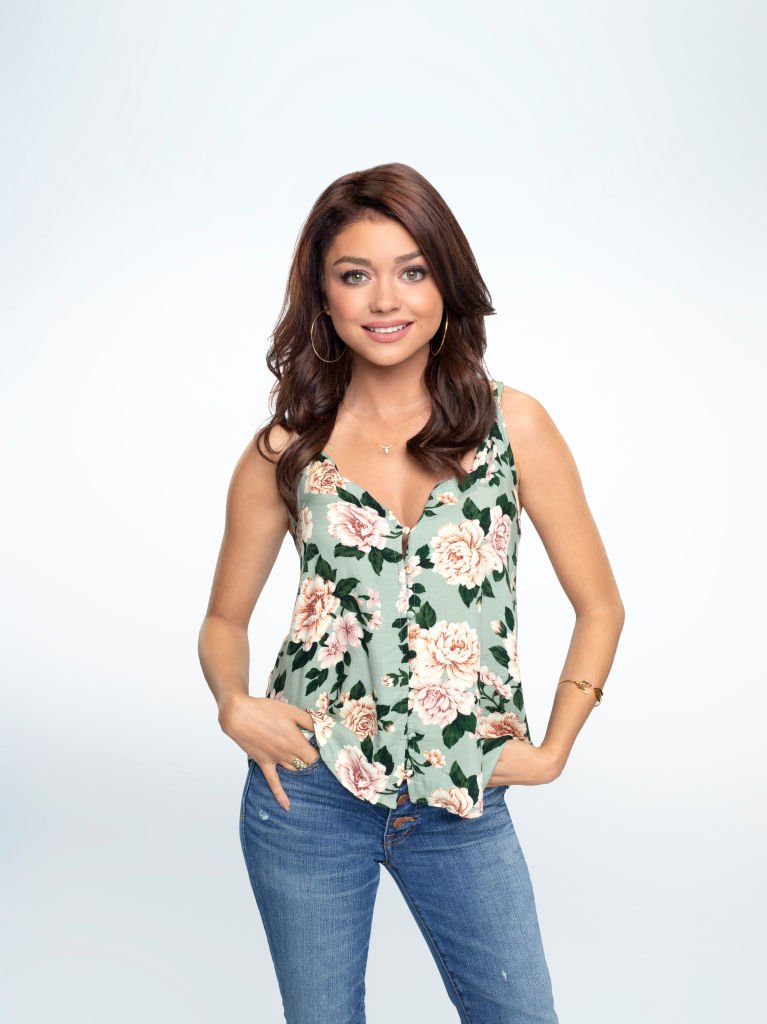 ---
Sarah has had her fair share of boyfriends throughout the years. More recently she has been known to be dating Wells Adams, the star of "Bachelor in Paradise". They met through social media and made their relationship official in 2017. Things have apparently worked out for the couple since; in 2019, they announced their engagement publicly.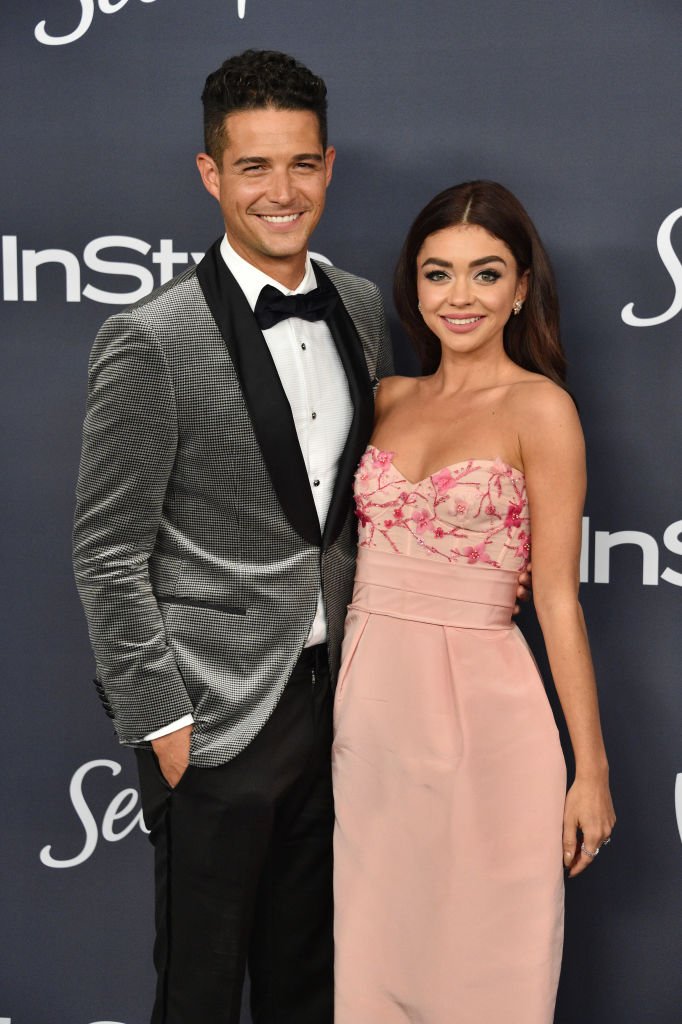 ---
Nolan Gould: the adorable dim-witted kid
Luke, the youngest kid in the Dunphy family doesn't owe much to intelligence, let's be honest. His innocence usually leads him to get in trouble, providing some pretty funny situations in the show. There is no doubt about him being Phil's son since the similarities between each other's personalities are quite evident.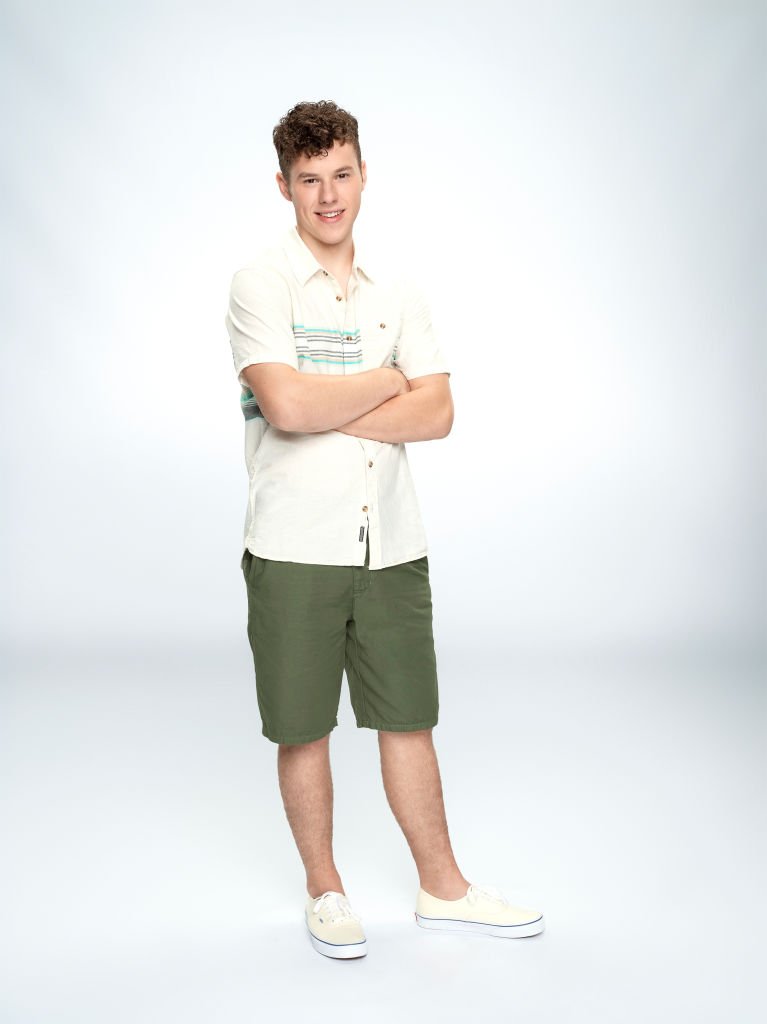 ---
Who would have thought that Nolan is really a genius in real life, much unlike his character Luke? As for his love life, although he is currently single, there have been rumors of past relationships with actress Joey King and model Hannah Glasby. These are however nothing but rumors, since Nolan insists on keeping his private life private.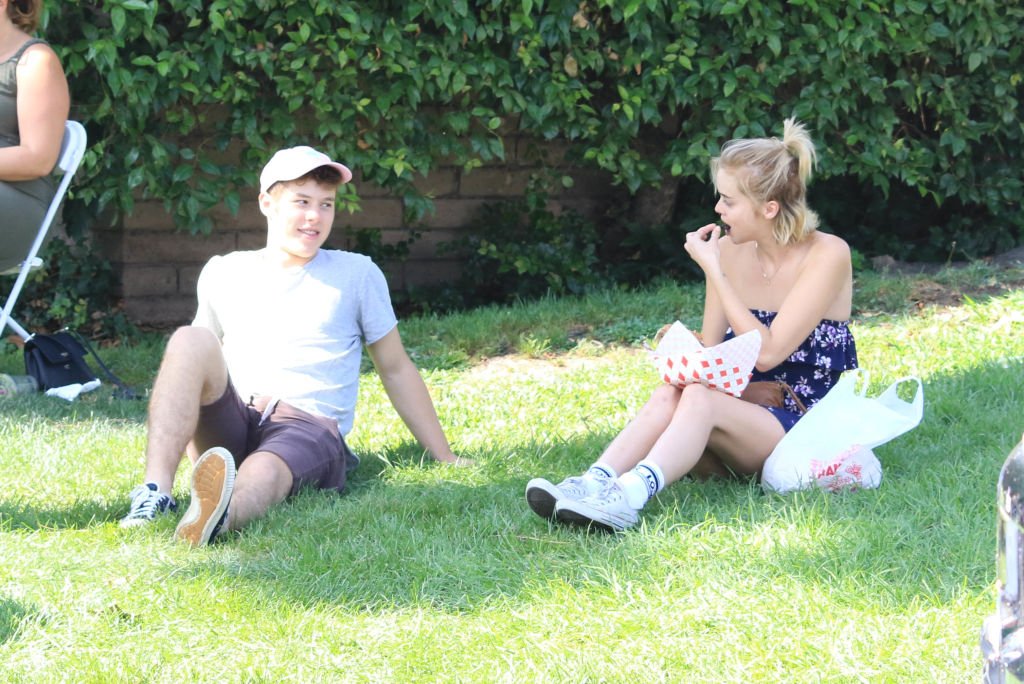 ---
Rico Rodriguez: mama's smart boy
Constantly kept under the wings of his over-protective mother Gloria, Manny Delgado stands out for being way more mature than other kids his own age. Jay's stepson is known for his sense of style but also for being a hopeless romantic. Although not very successful, he really puts his heart into seducing potential girlfriends throughout the show.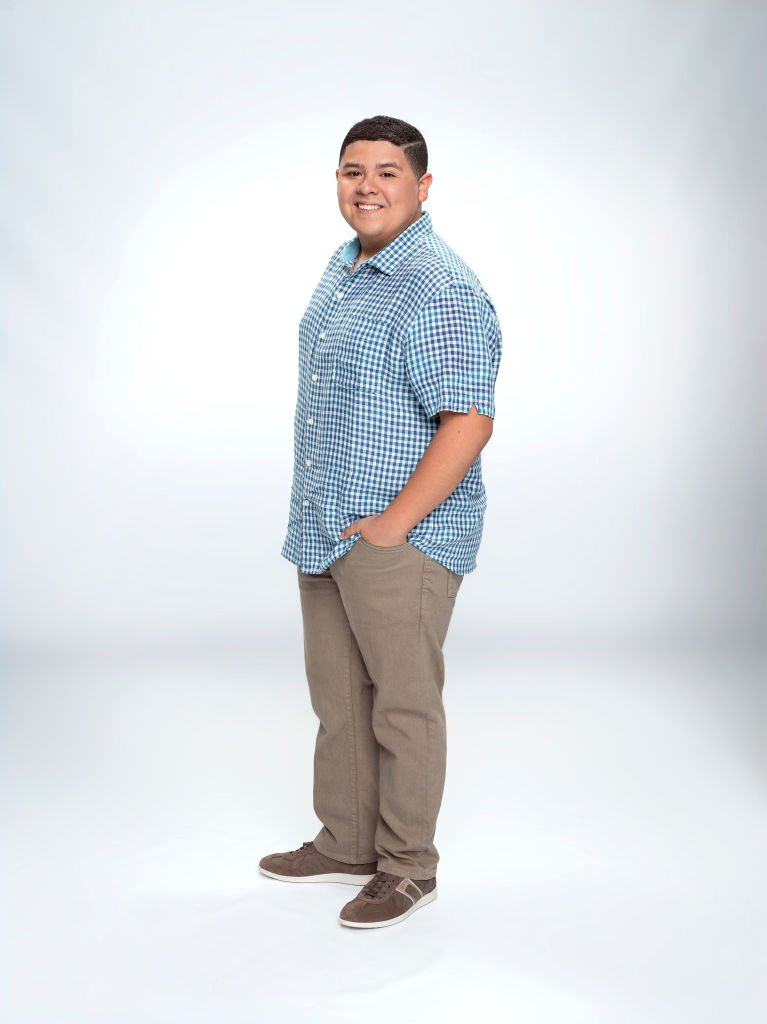 ---
In real life, 21-year-old Rico Rodriguez is reportedly single. In 2016 he confessed in an interview with ABC News that he was "still single and ready to mingle." But, apparently, he has probably been too busy focusing on the numerous TV projects he's been involved in lately since so far he's had no known girlfriends.
---
Ariel Winter: the sarcastic bright daughter
The Dunphy's middle child is also the brightest of the 3 kids. Overachiever Alex is always so concentrated in her studies that she fails to develop a social life, something that older sister Haley is constantly making fun of. Throughout the show, Alex gets involved with Sanjay, her class competitor and later with 26-year-old Ben in college.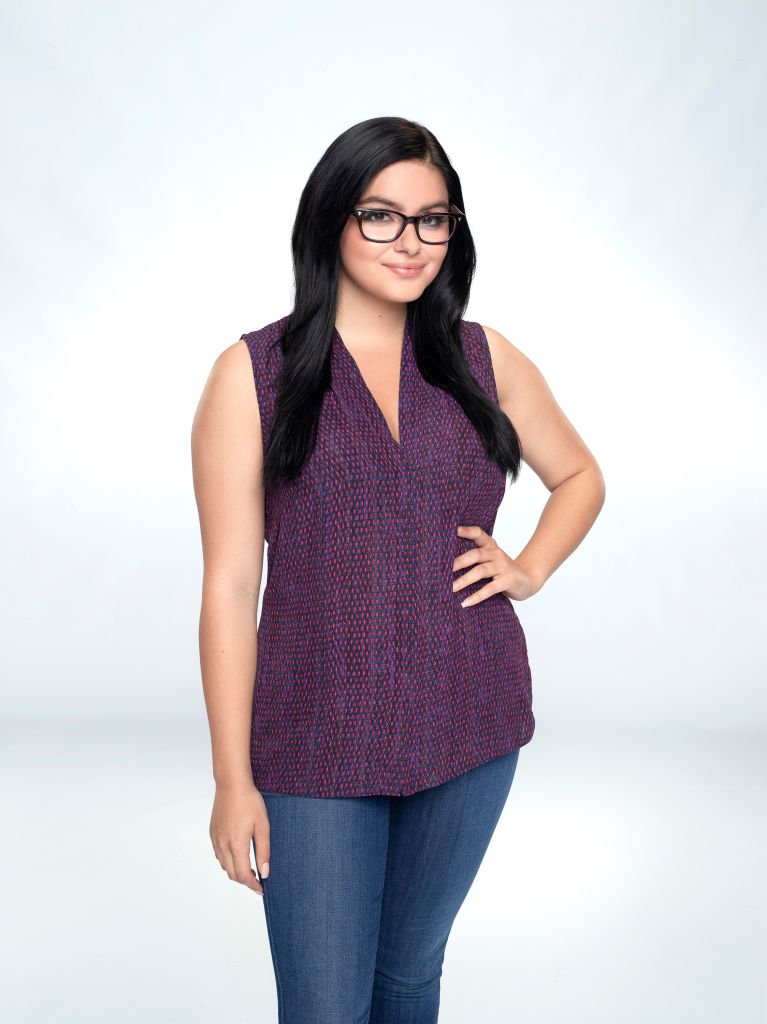 ---
Ariel Winter is in reality quite different from her character Alex in "Modern Family". She is known for having had multiple boyfriends up until 2016 when she met Levi Maeden. The couple maintained a relationship for about 3 years. They broke up in October 2019 and recently Ariel has been seen dating actor Luke Benward.
---
Fred Willard: Phil's goofy father
There could be no doubt in the world that Phil was Frank's son. The same goofy sense of humor, easy-going attitude, and high sensitivity ended up creating a strong bond between the two. Phil was not too crazy about his father dating his former babysitter, something that led Frank to be willing to not propose to his girlfriend as intended.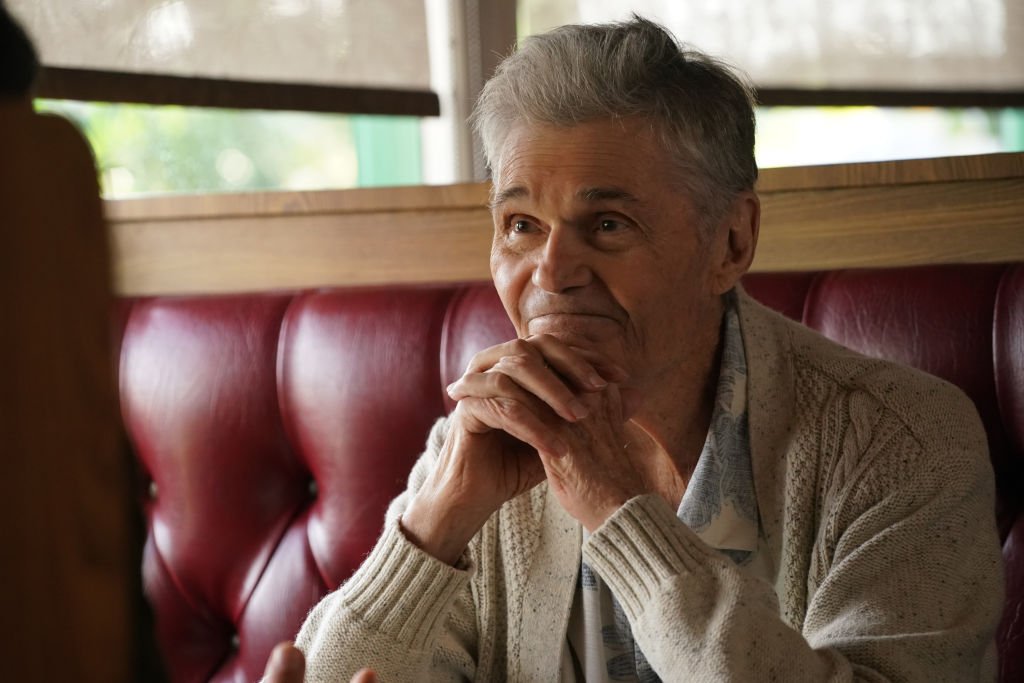 ---
In real-life, actor Fred Willard maintained a strong and loving relationship with his wife of 50 years, comedy playwright and TV writer Mary Willard. They got married in 1968 and have had one daughter together. Unfortunately, Mary passed away suddenly in July 2018, at 71 years old.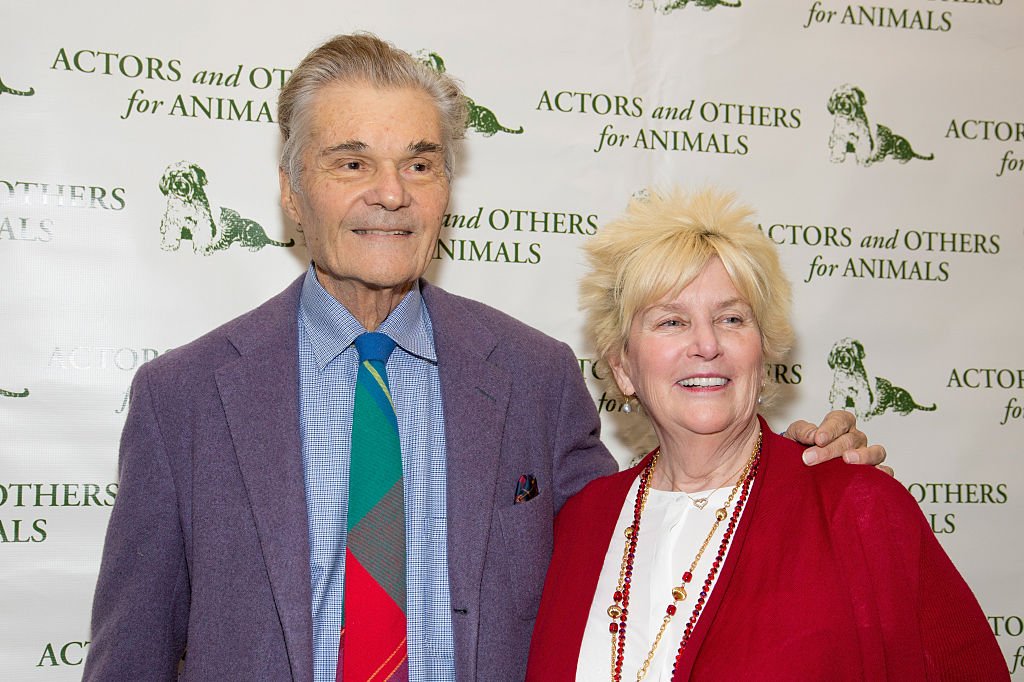 ---
Nathan Lane: Mitchell and Cameron's snobby friend
Pepper Saltzman, Mitchell and Cameron's eccentric wedding planner friend is always coming up with over the top, extravagant ideas that often seem to be too much for them to handle. He frequently makes snobby remarks about Mitch and Cam's house décor and doesn't hold back when speaking his mind.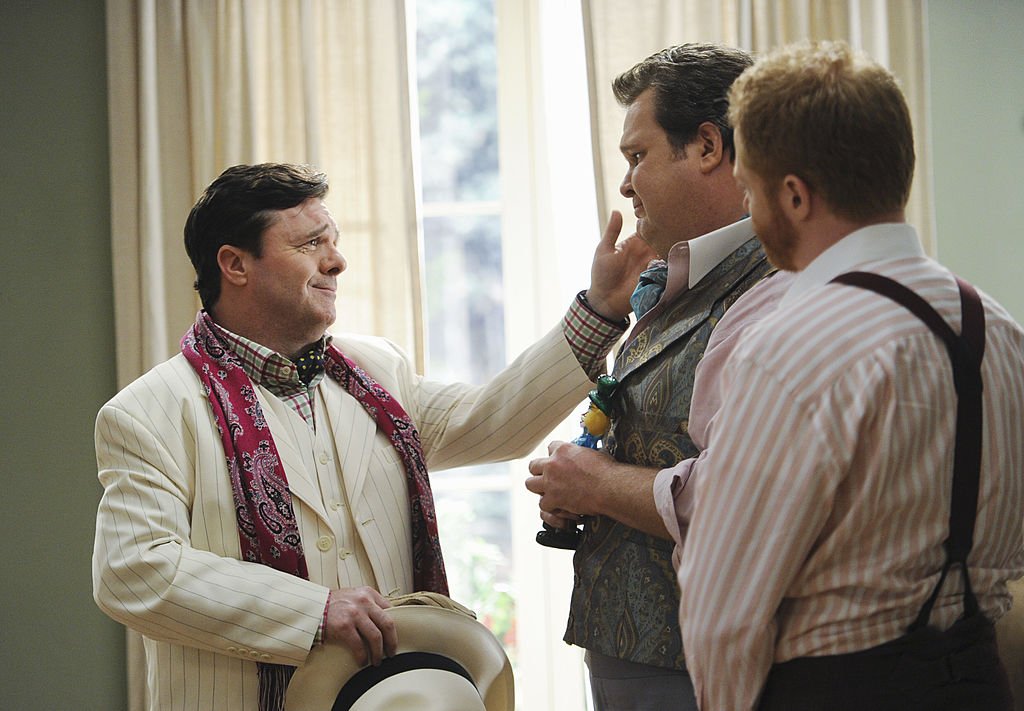 ---
The well-respected, highly acclaimed and Tony award-winning Broadway actor is apparently much less flamboyant than his character Pepper. In 2015 he married his long-term partner Devlin Elliot in a private and simple ceremony at New York's City Hall. The couple dated for 18 years before getting married and have launched a children's book together about a French bulldog's adventures.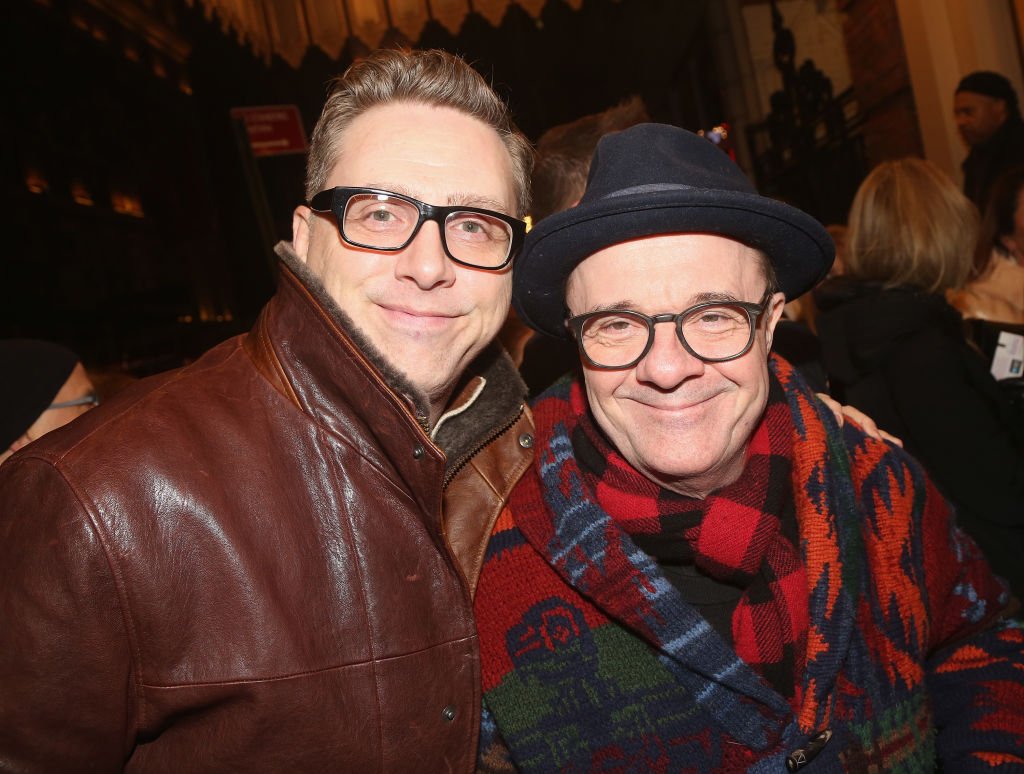 ---
Apparently, some of the show's actors do have a modern family of their own in real life! Which is your favorite character in "Modern Family"? Were you surprised to learn about his/her real-life love story? Let us know all about it in the comments section and don't forget to share the article with other fans of the show!
Sources: The Things, Kiwi Report, Brain Sharper, The Delite, Worldation, ABC News