14 Vikings Actors that Look Nothing Like Their Characters
If you wash off all the dirt, make-up, change their clothes and hairstyles, these Vikings cast members will almost be just like ordinary people, except that some of them were popular models, some know martial arts, and some of them are children of famous families of actors. Of course, mud and blood still make all of them look sexy, but if you are also interested in how they look in real life keep reading this article!
Bjorn Ironside aka Alexander Ludwig 
---
О, Bjorn! You've made the hearts of many beat faster and faster and we are not talking about tachyarrhythmia. With each season he keeps becoming more and more similar to his dad, and such transformations need more and more makeup. In real life without military equipment and with almost no beard he looks completely different. But that doesn't save him from the huge number of fans who constantly recognize him on the street no matter what. 
"Seriously, now it's like I can't walk into an airport without being recognized, or down the street," says Alexander. "And not just here. I was in Uruguay and it was insane. Even with The Hunger Games, I'd never experienced anything like that. It's amazing how much this show has really affected people in all walks of life globally."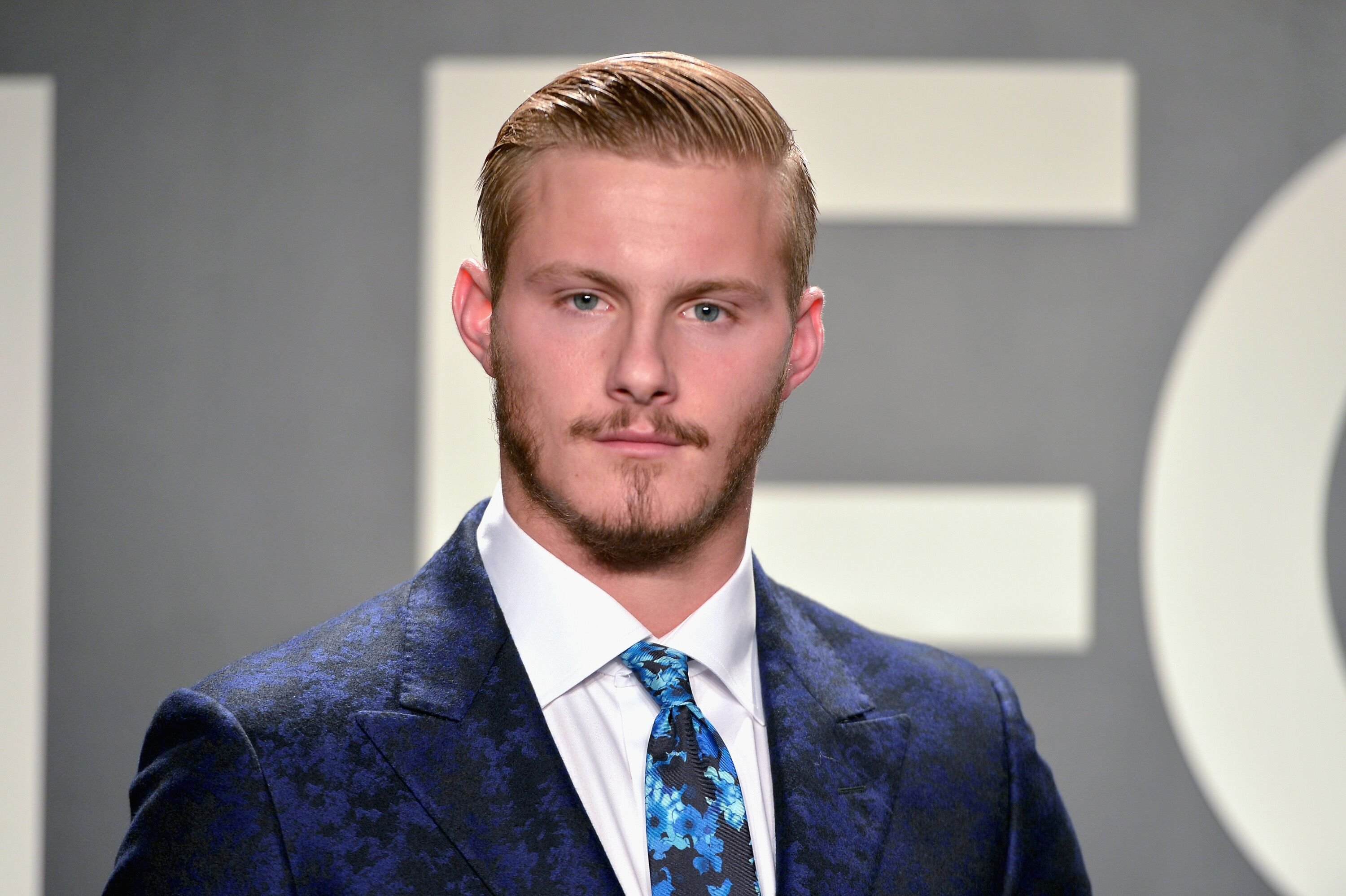 ---
When the actor was asked if the show affected his everyday life Alexander answered,  'I will say that the shorter haircut in the first season was not an easy one to walk around with.' Well, we think he looks great with both long and short hair. "It truly is my favorite season of the show so far," Ludwig recently told The TV Junkies about the 5th season. Do you agree? Well, we believe that it's only the beginning for Alexander.
Ragnar Lothbrok aka Travis Fimmel
He has changed beyond recognition since the first season, don't you think? Huh, we are glad that the reason for this is the great work of the make-up artists and not the ruthlessness of time. Travis looks way better in real life. First of all, he's not so old.  It's funny that the 39-year-old Travis portrays the legendary personality of Scandinavia, and in fact, he is... Australian.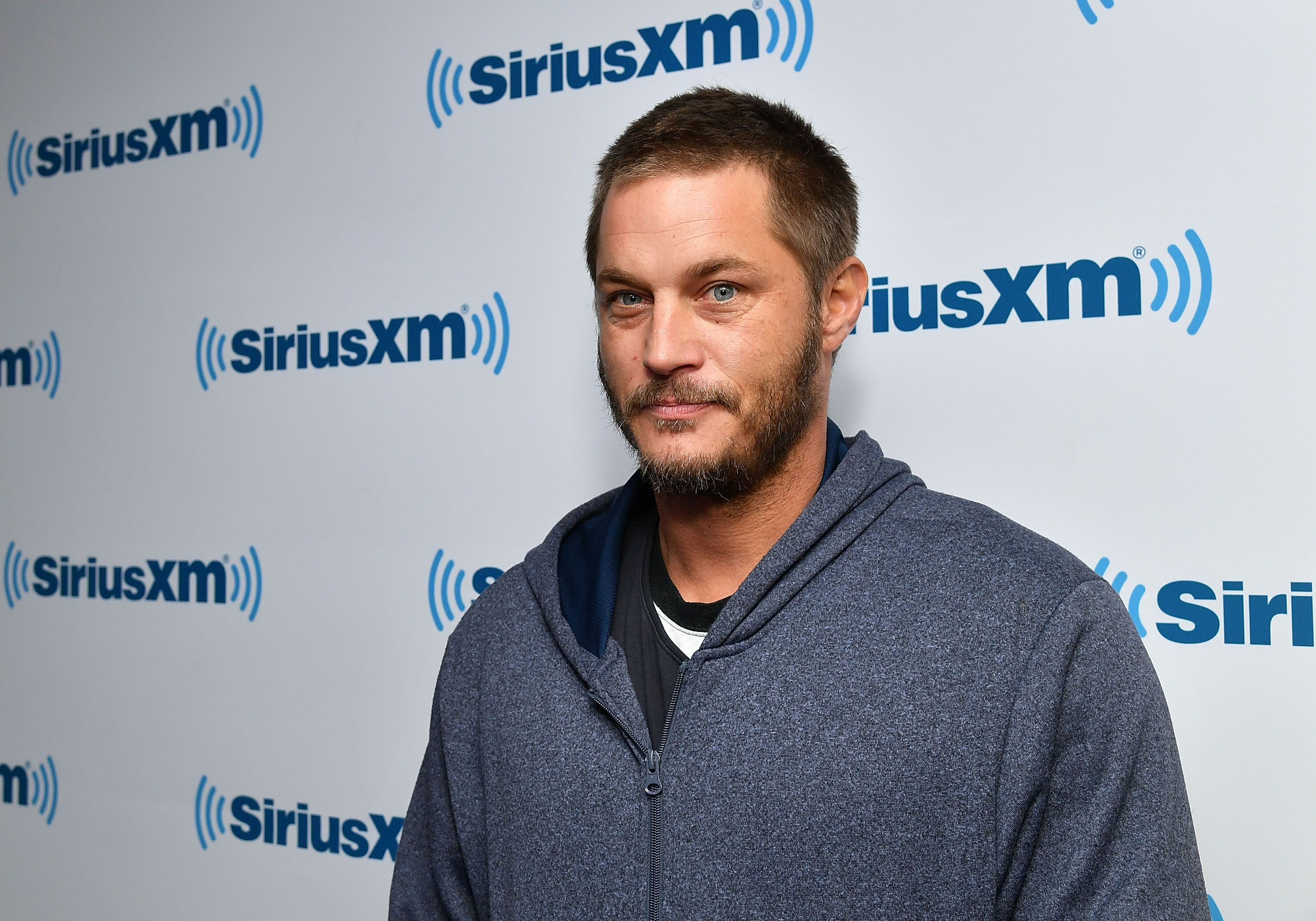 ---
Travis was a very popular Australian model and had worked for Calvin Klein and other top brands. Вy 2002 he was regarded as "the most in-demand male model in the world".  Wow! That definitely does not fit with the image of Ragnar! As soon as Travis left Vikings he got the main role in TNT's sci-fi series 'Raised by Wolves'. We can't wait to see it!
Floki aka Gustaf Skarsgard 
Floki has changed so much since the first season! With each new episode, he becomes more and more distant from his real-life image. Gustaf is only 38 (he is younger than Katherine by 3 years!) and prefers no makeup, neat stubble and short hair. Well, the role of mad Floki only proves his talent as an actor. We're not surprised, acting talent is in his bones. His father Stellan and brothers Bill, Valter and Alexander are also famous actors in Hollywood. Floki also appeared in the second season of Westworld as Karl Strand.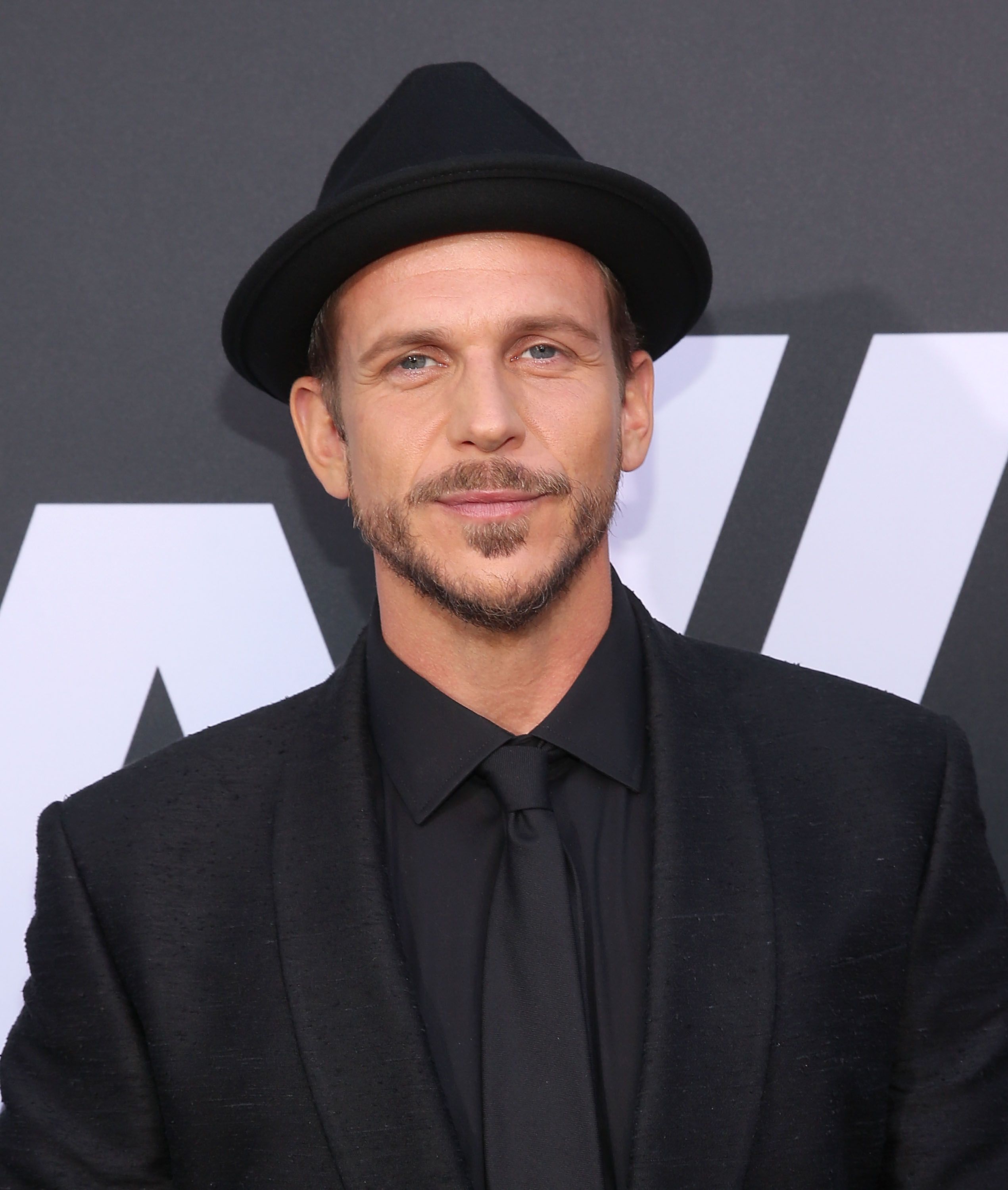 ---
Helga и Torvi aka Maude Hirst and Georgia Hirst
Why they are together on the list you might ask? Well, Helga and Torvi are sisters in real life and their dad is a screenwriter and producer of Vikings. Though Helga didn't make it to the end of the show, fans can't forget this awesome character.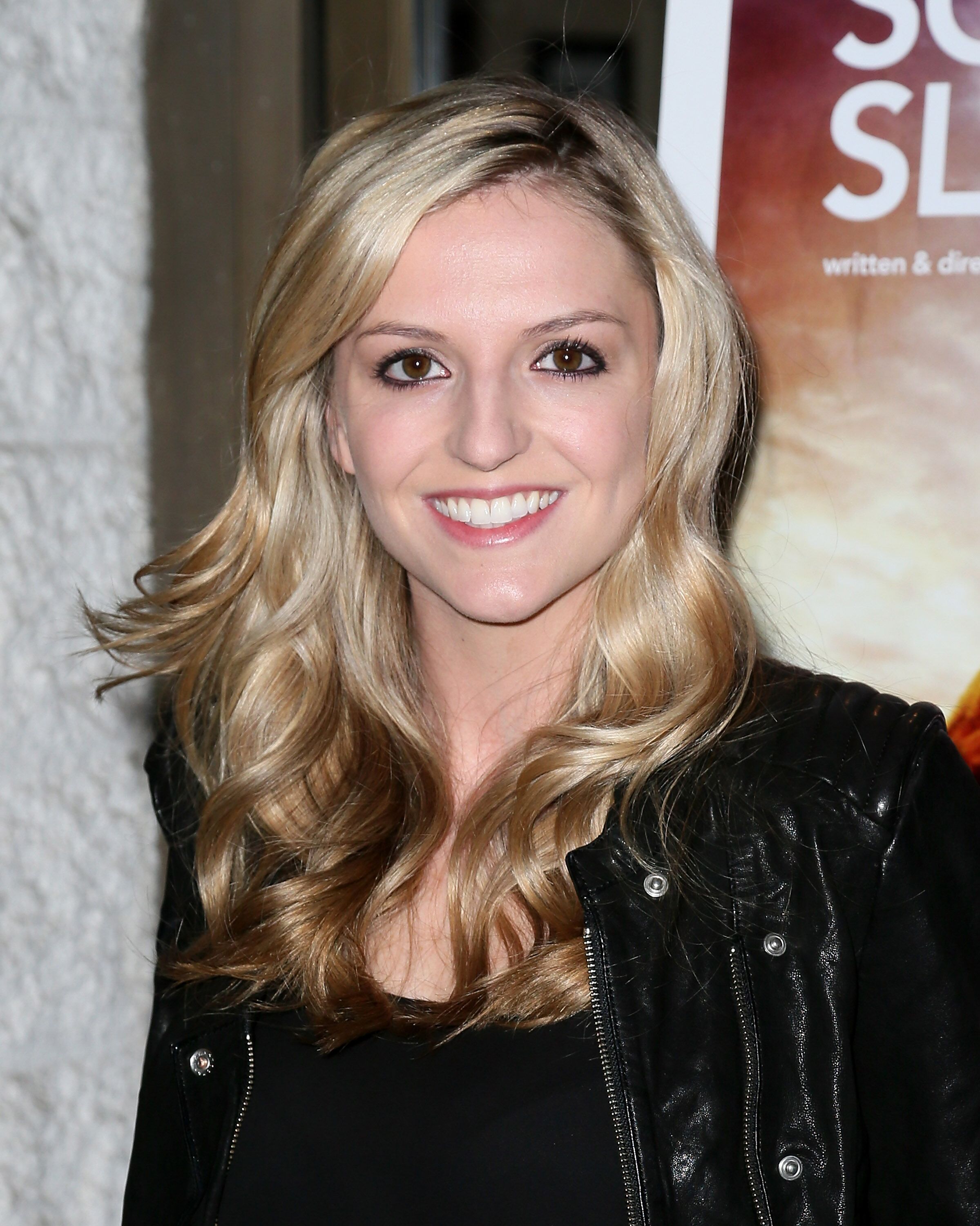 Actress Maude Hirst looks very similar to her show appearance off-screen, only her makeup and hairstyle are different. Alas, in the near future you will not see Maude Hirst on screen, as she traded her acting career for ... yoga. She's now a yoga/meditation teacher and even has her own Youtube channel on this topic. We can only wish her luck and hope that sooner or later she will appear on the screen.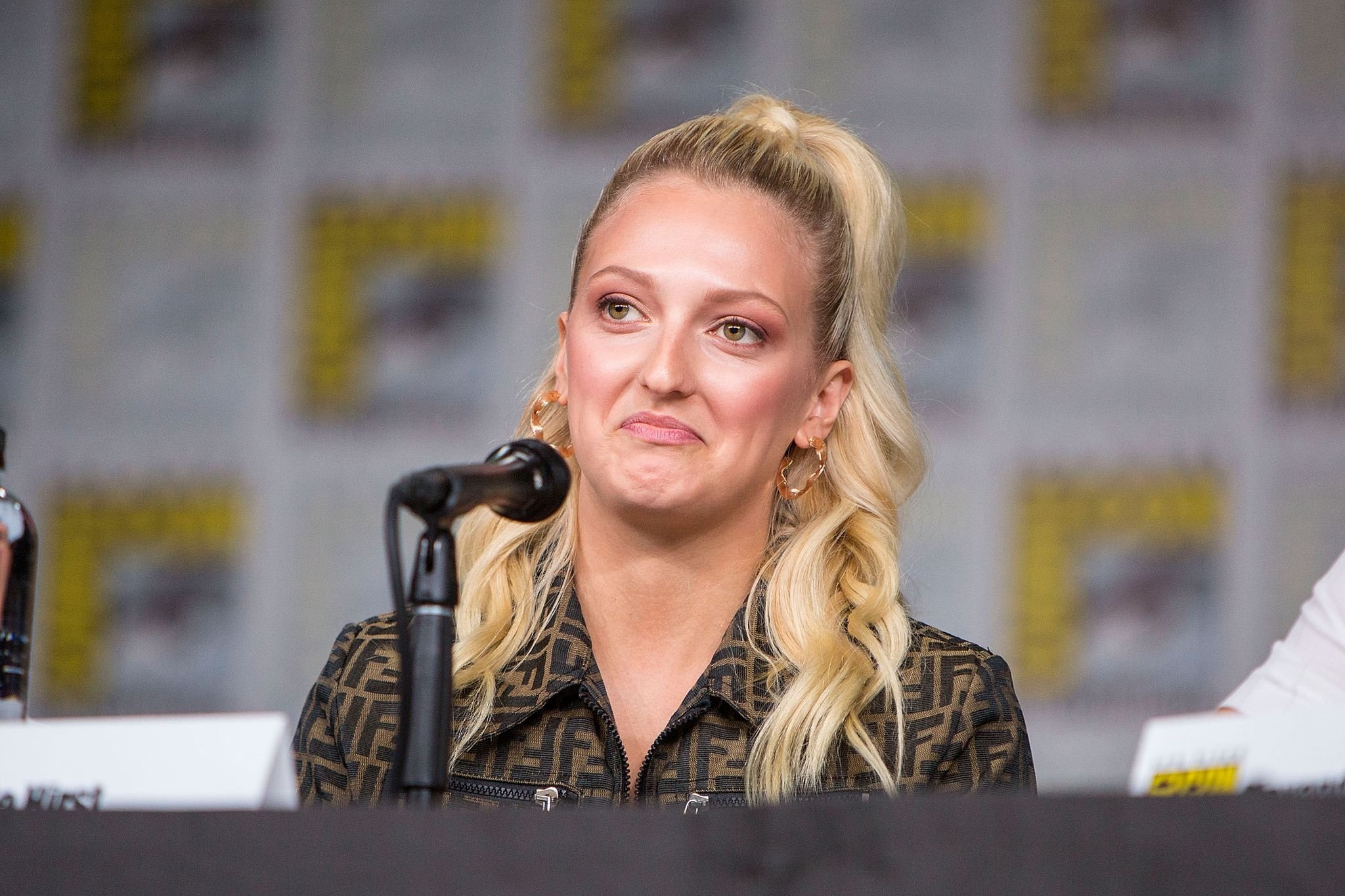 ---
Her younger sister Georgia looks quite different from her character - shorter hair, chicer outfits and appearance. By the way, she and Katheryn Winnick are good friends behind the scenes despite an almost 20 year age difference! Friendship goals! Now she's actively engaged in filming a Tv-show which is her first acting project and she's definitely over the moon with it judging by her Insta pictures.
Ivar the Boneless aka Alex Hogh
---
You definitely wouldn't want to mess with this guy! Despite his congenital malformation, Ivar is one of the cruelest and most aggressive personalities in the whole Vikings universe. Luckily, actor Alex Hogh is the complete opposite of his character. This Dane became the idol of most fans of the series for a reason. Alex is the heart and soul of the company, and it's never boring with him during filming! In a recent interview, he was asked about the difficulty of getting into such character day after day for the happy and smiley person that he is in real life.
'Haha, no not at all. I'm pretending for a living. Ivar pretends to be somebody else all the time too, like every other human being. I'm not a big fan of method acting, and frankly, if I used that method to portray Ivar the Boneless, my days at work would be A LOT tougher to get through. And they are already pretty challenging.'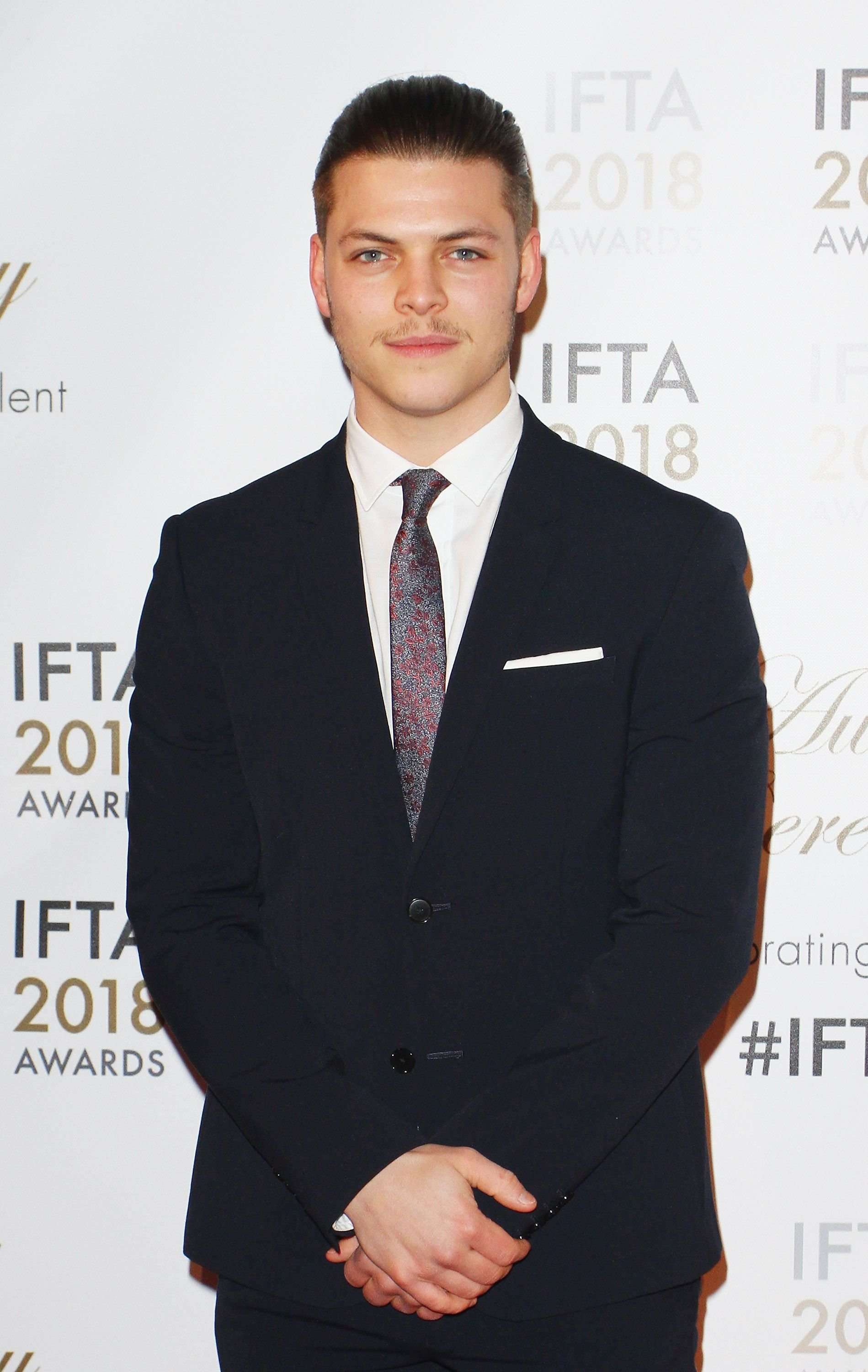 Alex is professionally engaged in photography and he constantly uploads incredibly atmospheric photos of the north's nature and off-screen moments. 
'I think I've just always been very creative and photography is another way for me to channel that. Photography is about communicating and creating moments, just like acting, so it's not that far away from my passion. I couldn't really live without it. It's like therapy.'
Aslaug aka Alyssa Sutherland
---
In the Viking world, she really looks incredible and it's easy to believe her claims about being the daughter of Valkyrie Brynhildr. In real life, Alyssa is no less charming, although she prefers more comfortable clothes and minimal makeup. It's her first big project on TV, before that you could only see her on the covers of magazines. She's got more in connection with Travis Fimmel than just being his on-screen wife. 
Alyssa was also a very popular Aussie model and was cast for Ralph Lauren, Calvin Klein, Chanel and other top brands! But she probably got tired of the pressure from modeling agents. She revealed that she was constantly told that her shoulders were too broad for a model and that her calf muscles were too big.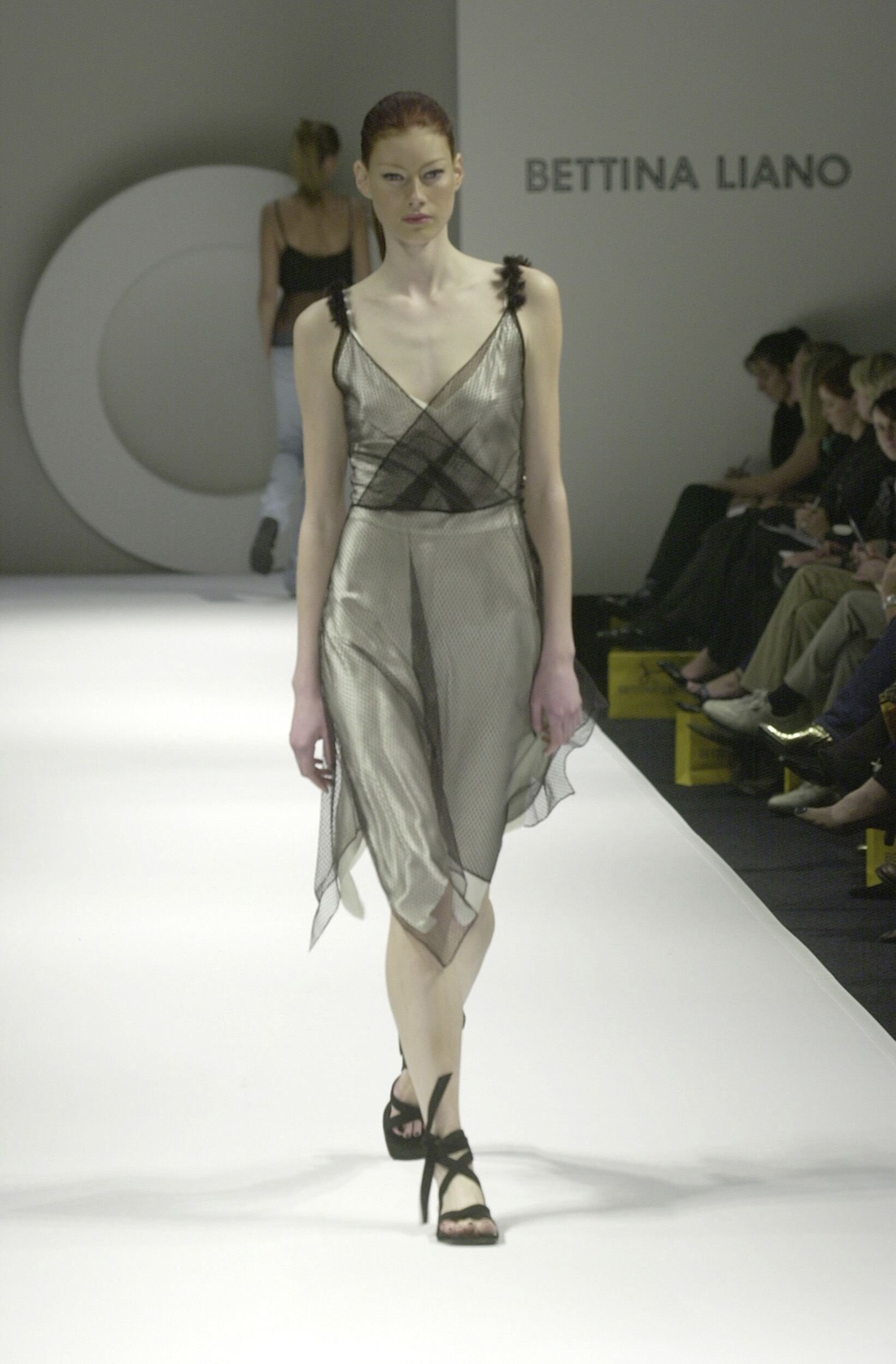 ---
She was recently asked about her connection to Travis due to them having similar experiences: 
'I think it's actually normalised it for the two of us. I think we've probably had some similar experiences and Travis himself is quite a character and likes to play pranks and mess around, but he also works really hard and has a great work ethic. He's a wonderful scene partner to have as well and I think being Australian helped.'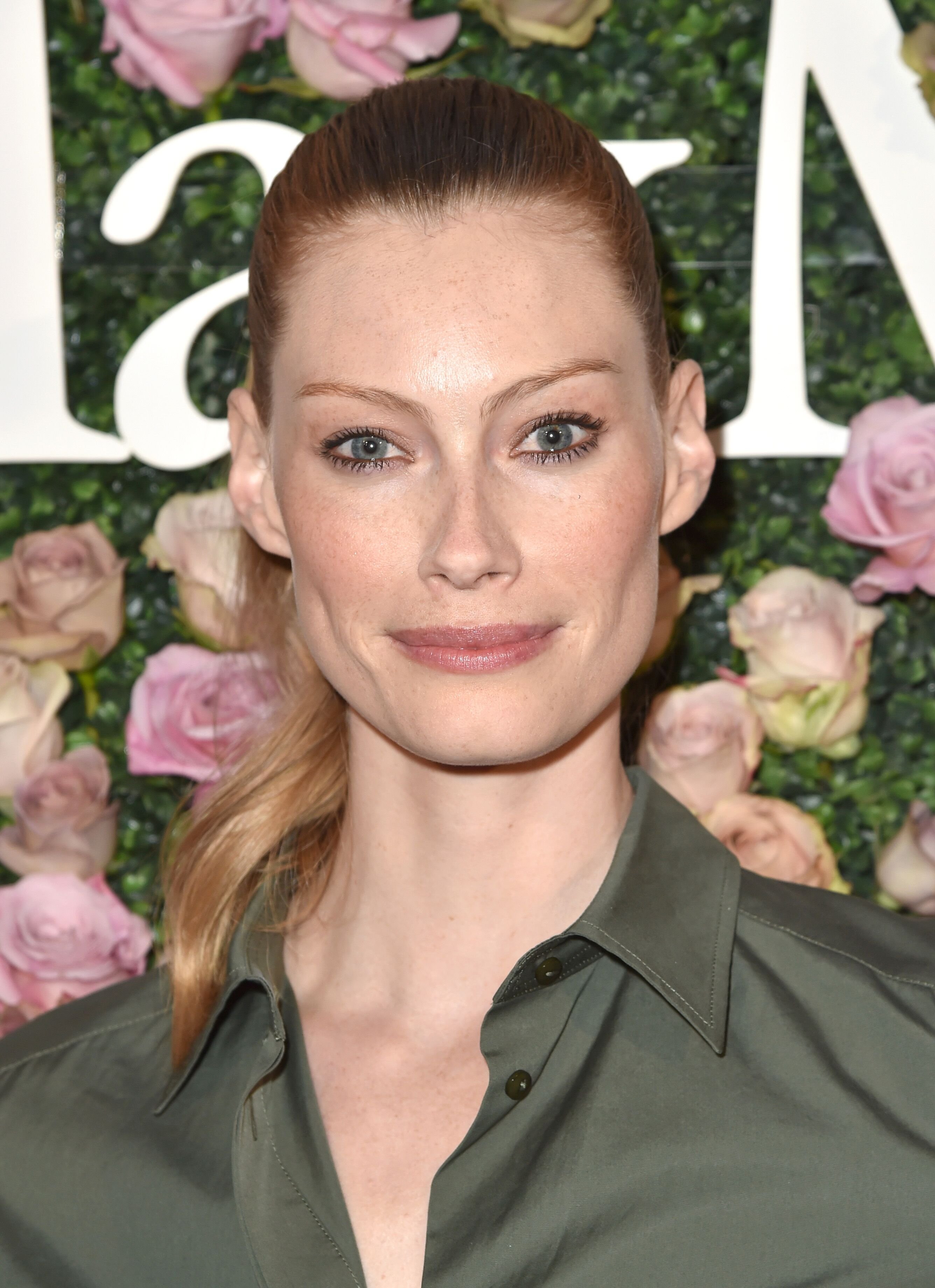 ---
Recently, she starred in TV-series The Mist based on Stephen King's novel and returned to acrobatics and pole-dancing classes. We hope that Alyssa will continue to entertain us with her roles.
The Seer aka John Kavanagh
Well, no one knows exactly how The Seer looks like. All we can see is a lot of makeup, hood and scary face without eyes. But, you have definitely seen him before! He has not only portrayed the Seer in Vikings! Do you remember Pope Leo IV? Yes, exactly!  John Kavanagh played 2 roles in the series, which gives us the opportunity to take a closer look at him. Before Vikings John was already a very popular actor who played in 'Alexander' alongside Colin Farrell and Angelina Jolie, Braveheart alongside Mel Gibson and many more roles.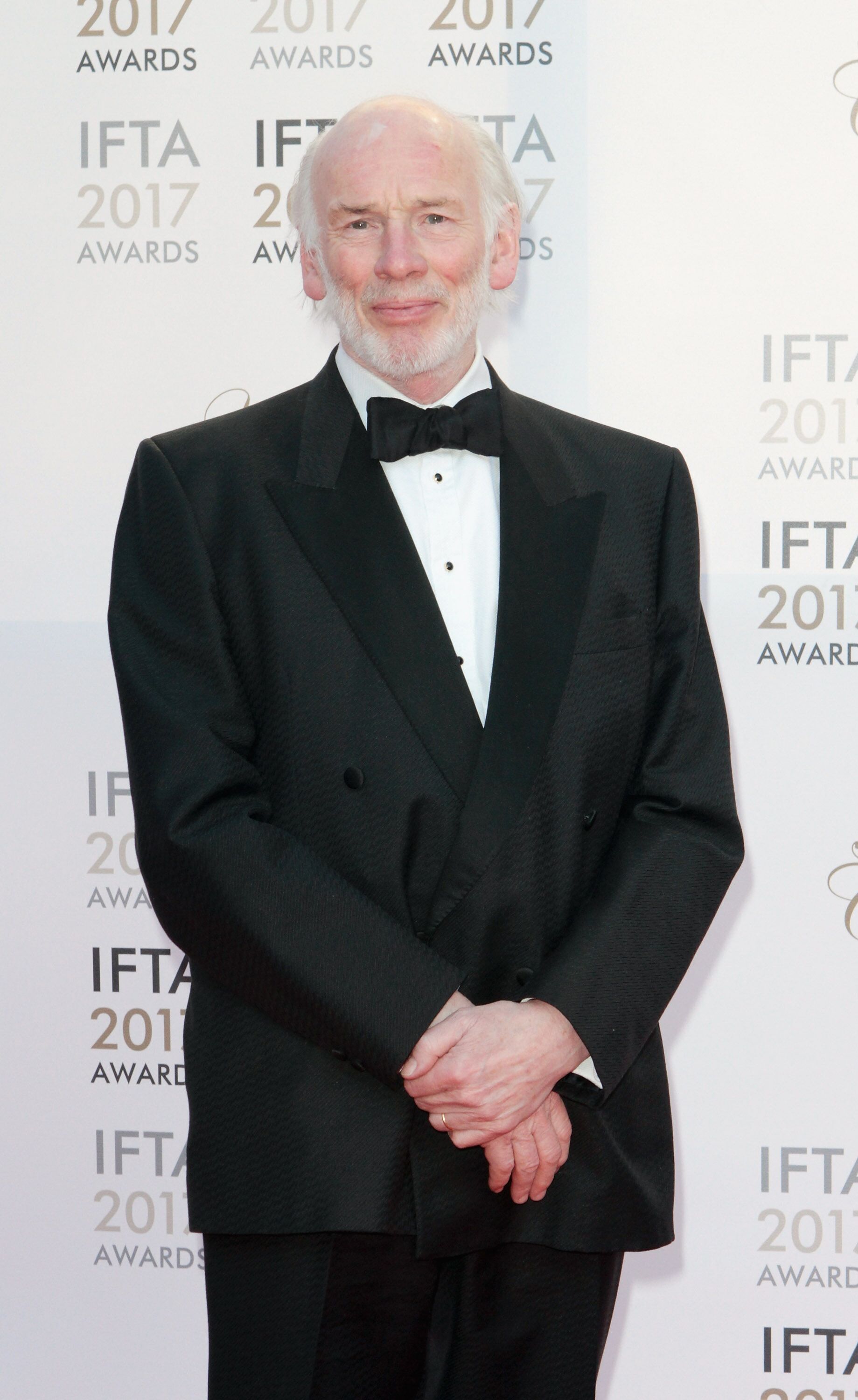 ---
Harbard aka Kevin Durand 
This mysterious wanderer made a huge impression on the main female characters in the show, but what about the actor himself? Well, Kevin Durand looks much better with hair on his head on and no hair on his face.. Does he seem familiar to you? This is not surprising, he's played the role of the villain in lots of popular movies and TV shows like - Lost, The Mortal Instruments, Legion and many more.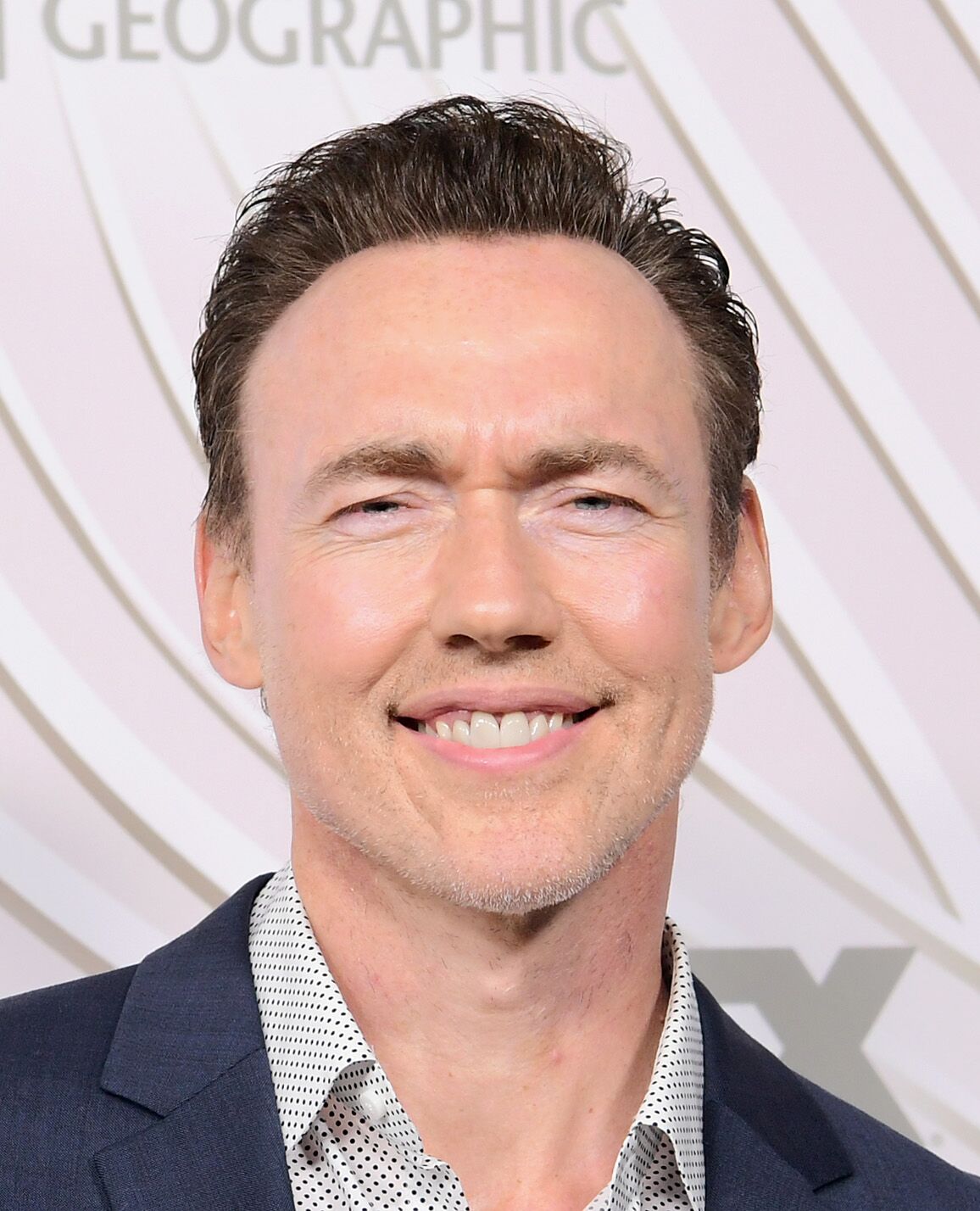 We will soon see him on our screens once again! He has one of the main roles in the superhero horror drama series 'Swamp Thing' based on the DC Comics. Can you imagine him as Floronic Man? Yep. A villain. Again. Well, what can we do, Kevin's appearance is really suitable for such roles, although his pics with his family and dog on Instagram are full of kindness and sweetness.
Yidu aka Dianne Doan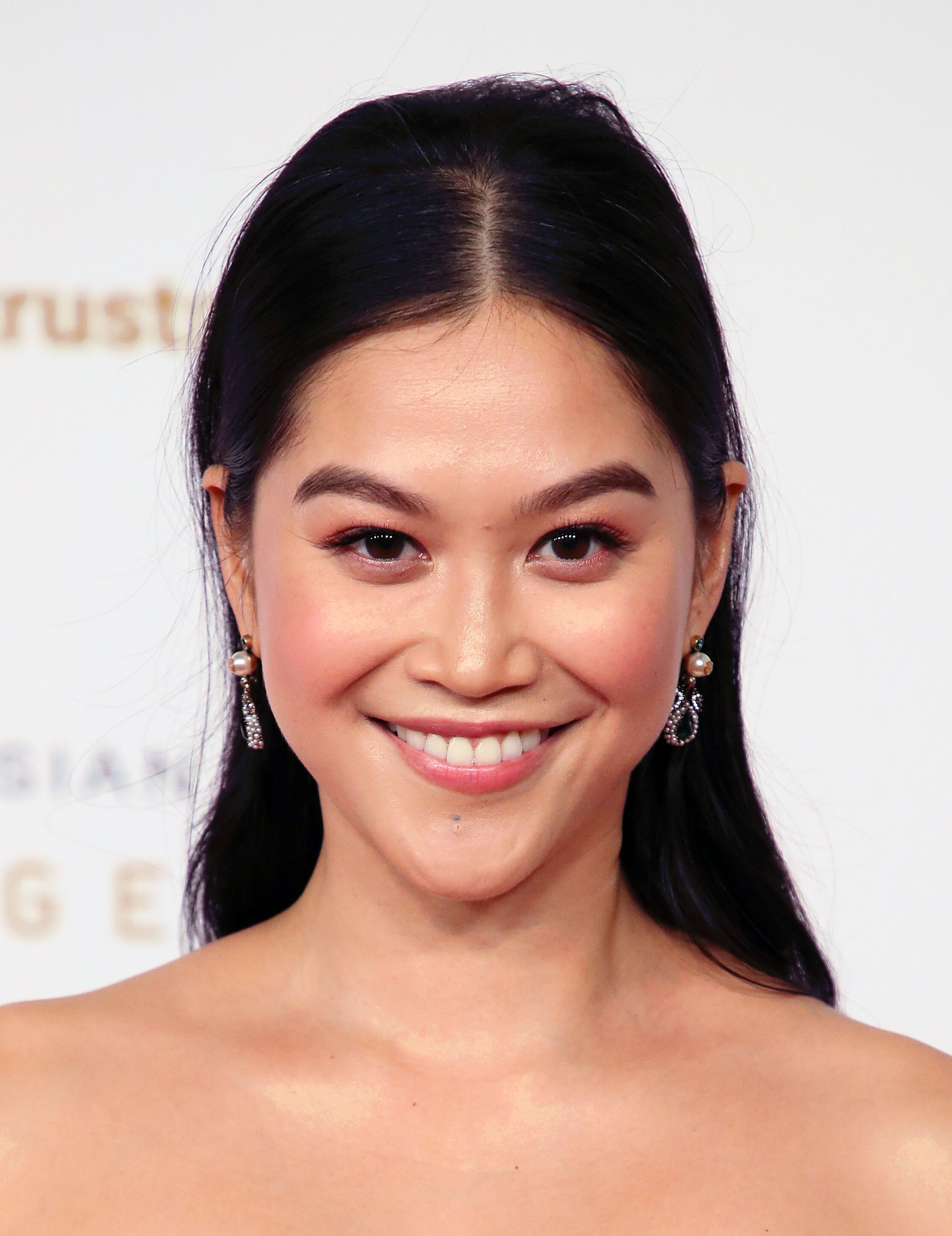 ---
The story of this Chinese girl and her unusual appearance attracted not only Ragnar but also fans of the series. The 28-year-old actress Dianne Doan is only one-eighth Chinese, but this did not prevent her from getting the role. But we would never have recognized her in real life! With makeup and long hair, she looks very different. You could also have seen Dian Once Upon a Time and in the Disney Channel film 'Descendants' as Lonnie, the daughter of Mulan and Li Shang.
Lagertha aka Katheryn Winnick
She's definitely our favorite Viking! A strong, wise and independent character who has stayed with us ever since the early episodes! Ok, first of all, she's already 41! Can you believe that?! She looks the same age as her on-screen son. Let us know in the comments if you want us to make a video about celebrities who absolutely do not look their age. With her blond hair and blue eyes, she looks a lot like a Viking, though she's a Canadian with Ukrainian roots. Katheryn has one thing in common with Lagertha - they are both pros in martial arts!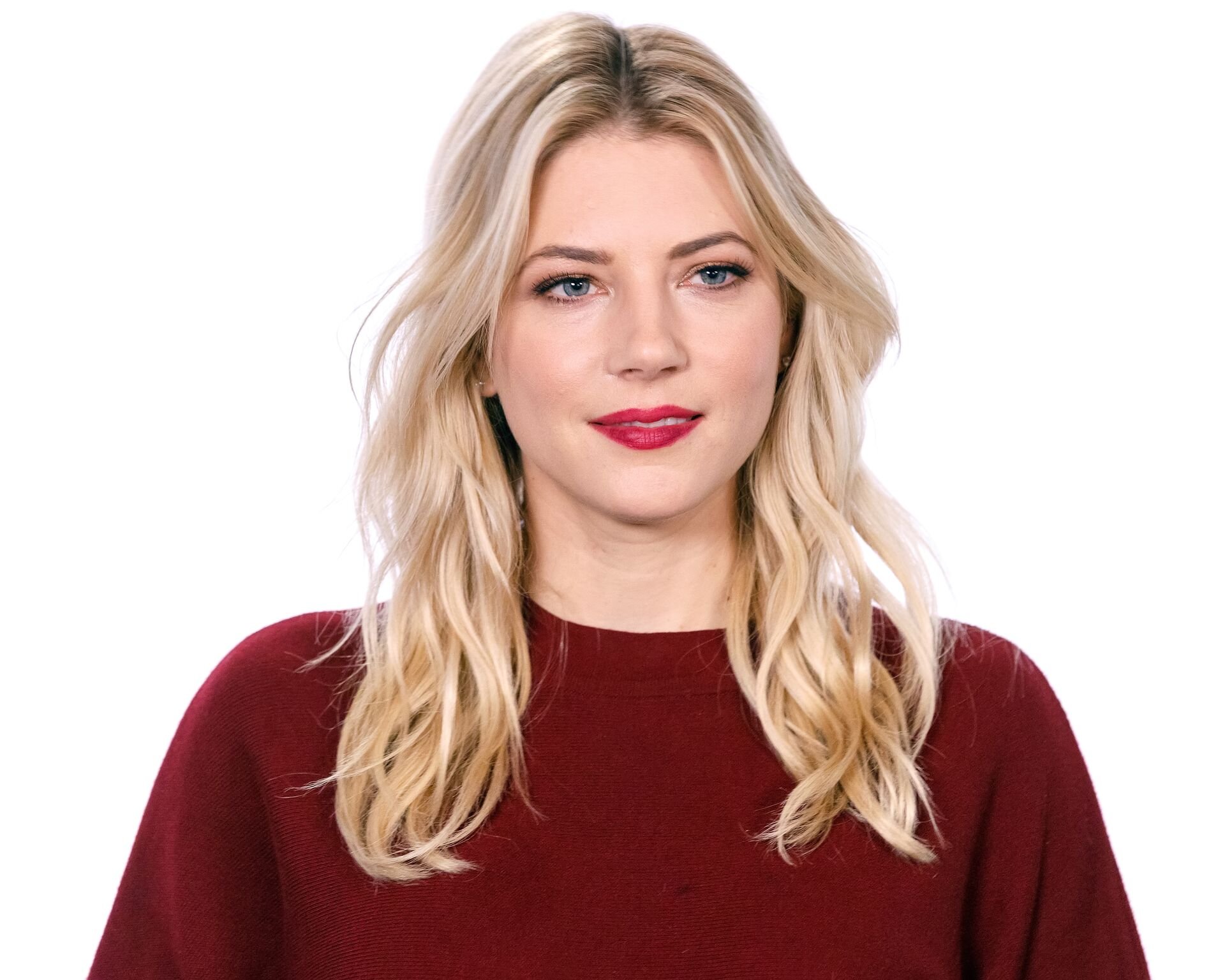 ---

"I got into my first school when I was 16, Winnick told StarPulse. "I have a 3rd degree black belt in Tae Kwon Do and a 2nd degree black belt in Karate."
Moreover, she's a licensed bodyguard and self-defense instructor. So despite Katheryn's cute appearance, it is better to not mess with her. Soon we will see her in Netflix's series Wu Assassins in the main role and in newly released film Polar alongside Mads Mikkelsen and Vanessa Hudgens.
Astrid aka Josefin Asplund 
Josefin's character has changed quite significantly over the seasons — from the lover of Lagertha to the wife of King Harald, from a short boyish haircut to a shieldmaiden hairdo.  It is unlikely that you would recognize Josefin on the street because her real-life appearance is completely different from her on-screen one. Long hair, no makeup, a pretty standard fashion sense for going out… But her face may be familiar to you, because Josefin Asplund is quite popular, especially in Sweden. Her debut role as Daniel Craig's daughter in the popular film adaptation of The Girl with the Dragon Tattoo brought fame to the actress. Now she already has 6 roles under her belt - mostly in Swedish films. Not bad for someone just starting out - don't you think?
King Harald Finehair aka Peter Franzen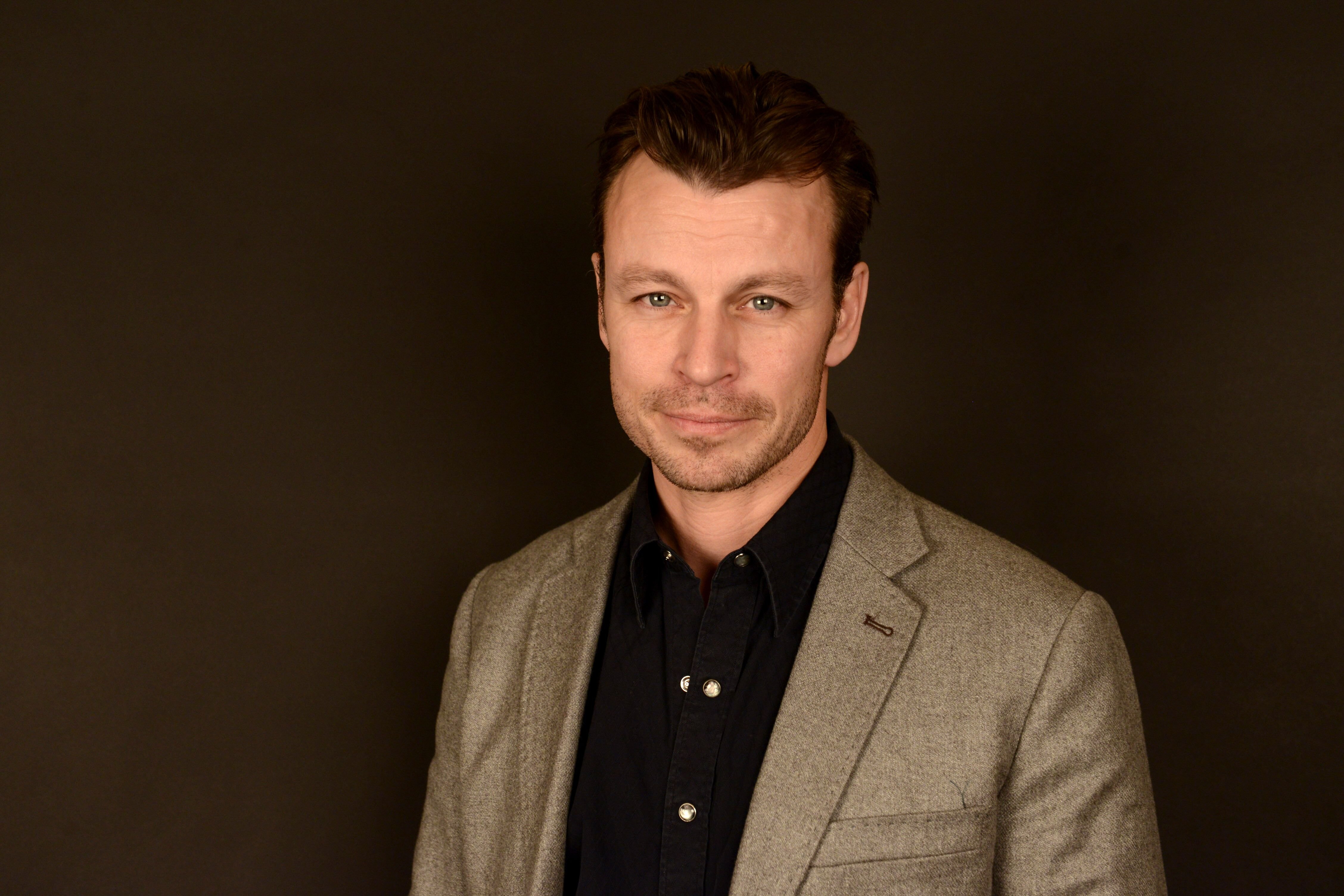 ---
This one really looks completely different behind the scenes! No tattoos, no long hair, no beard... Almost nothing left from his character. Pretty popular  Finnish actor starred in about 50 roles including episodic appearances in True Blood and CSI: Miami. But he gained true popularity with his role as Ragnar's rival on Vikings. Which of his looks do you like more?
Ubbe aka Jordan Patrick Smith
---
Ragnar's son Ubbe looks like a typical Viking on the show, but Jordan is another Australian actor here, just like his on-screen dad and mom in real life. Jordan played mostly episodic roles on Australian TV shows, such as Mortified, H2O: Just Add Water and Home and Away. But the real fame came to him thanks to his lead role in the Australian soap opera Neighbors. By the way, he played there alongside Margot Robbie! Without his beard he's absolutely unrecognizable, maybe that's the reason why he decided not to shave it after filming. We know nothing about his future plans yet, but we think he will delight us with new projects very soon.
If you liked this article, we have more interesting details about the Vikings cast members to reveal to you! Check this article to find out who our favorite stars are dating in real life!