Brooklyn Nine-Nine: 8 Times Original Plot Was Changed For Good
First comes love, then comes marriage… and now a baby! It's all change for Jake and Amy. But did you know that the Brooklyn Nine-Nine we know and love could have looked very different! Why do the cast wish they'd been on NBC from the very beginning? And why did NBC consider killing off Brooklyn Nine-Nine right after saving it? Plus, why are networks already remaking the show… with a whole new cast? Today we're going to talk about what Brooklyn Nine-Nine would look like if things hadn't worked out the way they did.
1. Freaking Swearwords
Let's start at the beginning, back when Michael Schur and Dan Goor were shopping their pitch around the TV studios and executives. Everyone wanted a piece of the action: ABC, CBS, NBC and FOX. And even though they didn't even have a script yet, it came down to NBC and FOX. As we know, FOX won. But what you might not know is that they had a few… creative suggestions that Schur and Goor had to follow. Basically, FOX doesn't allow swearing… at all. Not even bleeped out. Which doesn't really make sense, right? Police work is a stressful profession, who wouldn't feel the need to let loose with some freaking obscenities every now and again?
Now imagine if NBC had won that bidding war? We'd have had even more of those hilarious moments from the very beginning! Instead, we had to wait several seasons until FOX canceled the show and NBC swooped in with the save. Since NBC is a bit more… liberal with the swear buzzer, a squad of experienced law enforcement officers could finally effin' swear! This might seem like a minor change but the cast, crew and show's audience certainly noticed the difference: from season six onward the floodgates opened up, much to the relief of everyone involved:
"We've got a couple of bleeps already going, and I gotta tell you... it feels real good," Andy Samberg commented.
2. A Different Peralta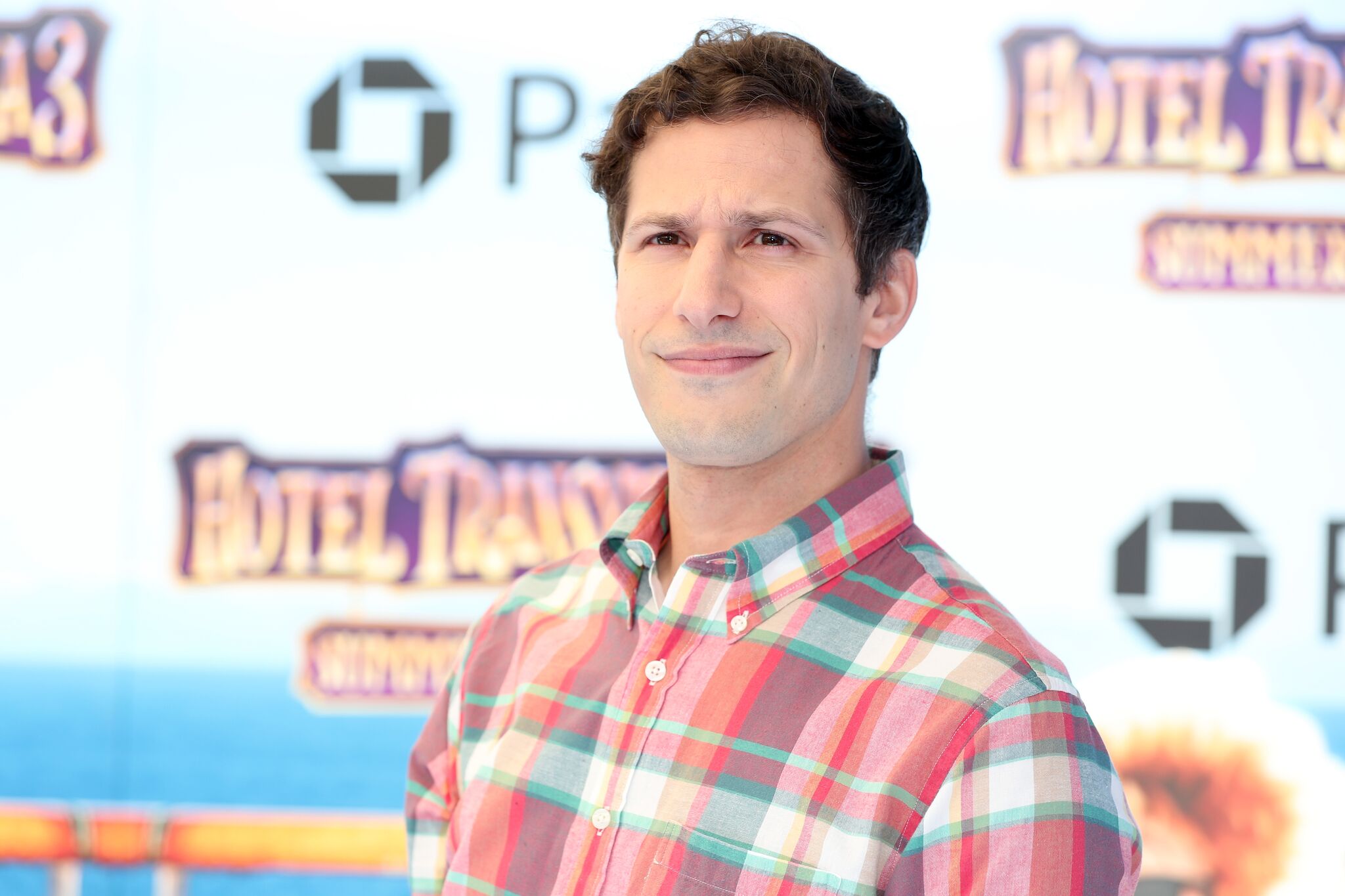 And speaking of big changes, we almost ended up with a show without everyone's favorite New York detective, Jake Peralta. At least, not the Peralta we know. That's because even though FOX jumped on the pitch script, sight unseen, he was still working at SNL. In 2012, Andy's choice was either trying to make a risky transition to movies, like the criminally underrated Celeste and Jesse Forever which, or more TV. And after jumping ship from America's longest-running weekly sketch show, Samberg was kind of lukewarm about going back to TV.
Even as late as the premiere of Brooklyn Nine-Nine in 2013, Samberg was still saying that he "was not looking to do a TV series at all, but I was a huge fan of Parks, and I saw what these guys [Schur and Goor] had done with Amy [Poehler], who is basically my hero." And it was Andy's input that helped pull together a cast with such good chemistry since stars like Melissa Fumero were required to screen test opposite the comedian. So the original pitch was sans Samberg, which would also mean a different Amy Santiago. Can you even imagine what that show would have looked like? 
3. Shut up, Meg!
Even with Samberg on board, there were two characters that became audience favorites that were conspicuously absent from that first spec script turned into Fox. Rosa, for example, didn't exist. Or rather, she did but not as we know her. She was Megan. Megan. And we're sorry to all the Megans out there, but as a name it just doesn't conjure up the kind of rebel, leather-clad terminatrix that Stephanie Beatriz brought to life.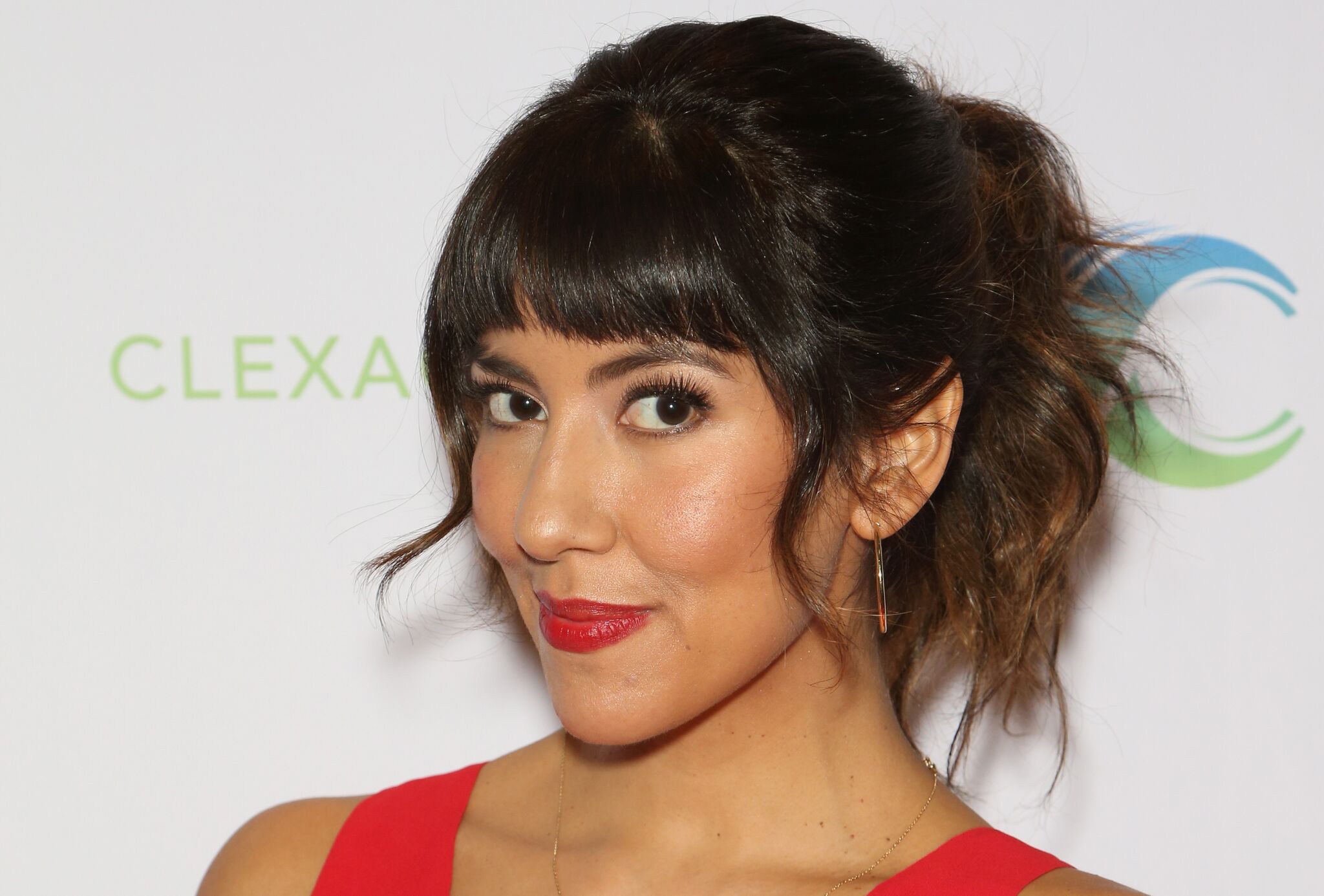 So how did Meg become Diaz? Well, Stephanie Beatriz was part of those aforementioned auditions opposite Andy Samberg… but for the part of Amy Santiago. She just didn't make the cut, though can you imagine if she did? Jake might be a lot less glib… and a bit more bruised! But Beatriz was brought back to try out for Megan. And her expectations were at rock-bottom because of hearing about Melissa Fumero's amazing performance. Her experience with TV made her understandably think that casting Fumero had filled some kind of quota for the show:
"I was so excited for Melissa, but I thought I was screwed. Because growing up and watching shows, I would just never see Latina characters... If there was Latinas, they were at the margins. Or playing stereotypes."
So it was a big shock for Stephanie when Megan became Rosa… all to accommodate her amazing performance.
4. Much Less Girl Power
And while Megan morphed into Rosa, there was one character from the core cast who simply didn't exist in the first draft of the show. And our lives would have been far less fabulous without her. That's right: we're talking about Gina. And though she's since left in a shower of glitter and shade, Gina was one of the hands-down best parts of Brooklyn.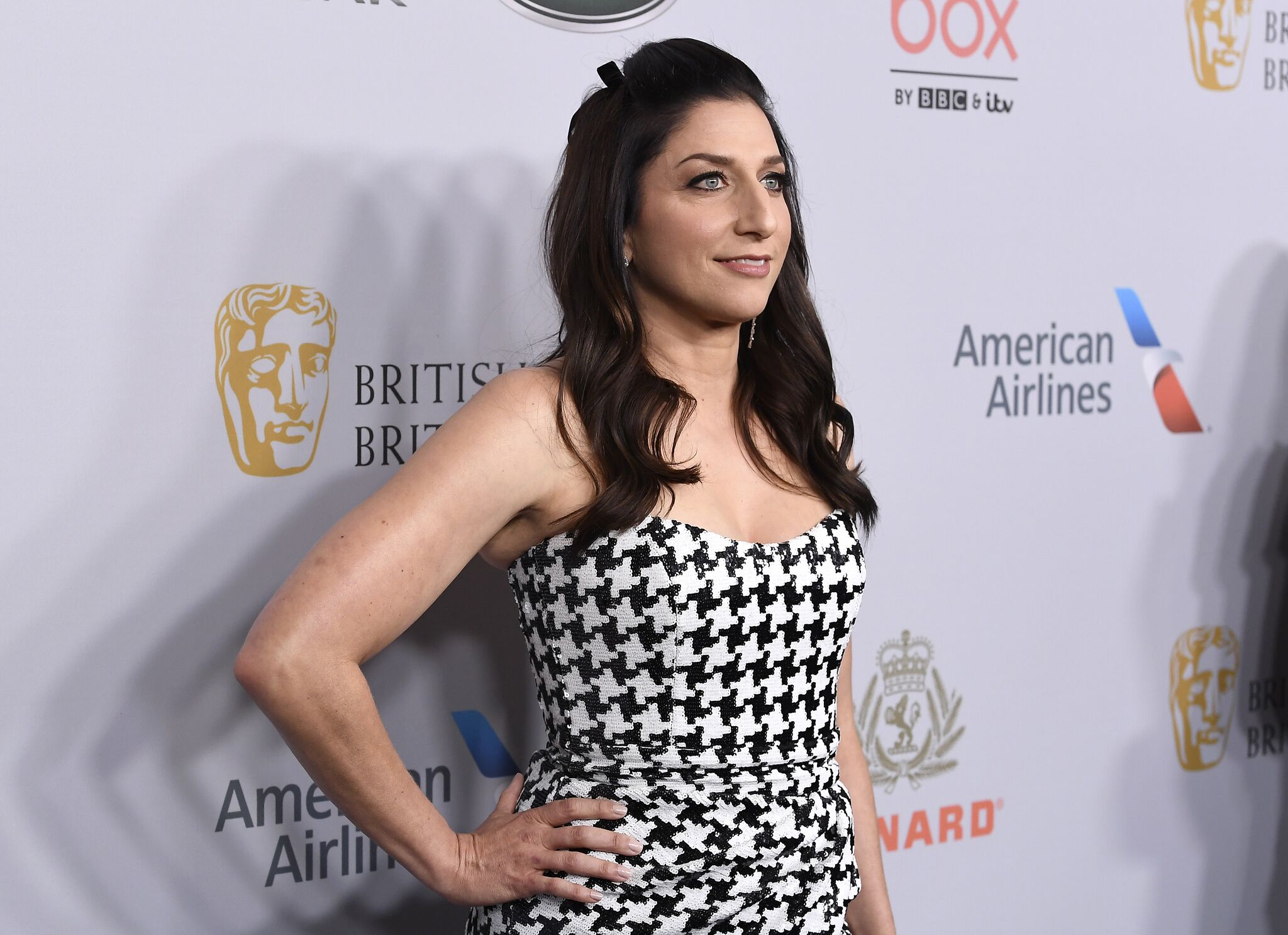 A style icon, a dance guru, dispenser of wisdom and (vitally) someone who offered a bit of civilian insight into the Brooklyn police department: Chelsea Peretti's character was clearly a vital part of the show's success. And her friendship with Jake Peralta, informed by the real-life friendship Chelsea shared with Andy Samberg, crucially revealed more and more of the backstory behind how a hyper-competent detective could be such a haphazard disaster behind the scenes. 
So how come we nearly got a show without Queen Linetti? And where did the character come from? It turns out that we've got Chelsea Peretti to thank. Chelsea had spent plenty of time behind the camera, writing and assisting on all sorts of shows…  including Michael Schur's Parks and Recreation. And she was convinced that this was truly her time to shine. She was so sure that she made her case to the showrunners that the show really was missing an ingredient vital to its success. And Peretti's persistence absolutely paid off! Schur and Goor conceived of a character that Chelsea really made her own for six glorious seasons.
5. Take The Shot
But maybe there are times when Andy, Melissa, Stephanie and Chelsea might have wished they weren't on the show. When would that be? Well, we're sure you already guessed but obviously, in order to prepare for a role, lots of actors are required to do some extracurricular training. It could be as difficult as taking a dance class, or as simple as upping your gym regimen. 
For the Brooklyn Nine-Nine cast, it meant real-life police and firearms training. Amazing, right? Who wouldn't want that? Quite a few people, as it turns out, because one part involves being shot… by a working taser. Luckily for us, the cast of Brooklyn Nine-Nine are certified, gold-plated, stone-cold professionals. If they weren't, we wouldn't have had anywhere near the kind of cast chemistry we see on the show.
6. Canceled… again?
Though we all breathed a sigh of relief only 24 hours after FOX canceled the show when NBC happily took it off their hands, things were far more touch and go than we realized at the time. It seems like NBC got the show for a song because they weren't expecting it to actually go anywhere. That's why Season Six is only 18 episodes long. In fact, it was originally 13. NBC saw a short future in Brooklyn Nine-Nine, maybe enough time to wrap up the storylines and give Brooklyn Nine-Nine a proper send-off. 
But certainly nothing past the end of Season Six. It was only the show's ratings and the critical reception that saved it for Season Seven. So what would have happened to Jake and Amy… they'd never have got their honeymoon if not for NBC saving the show. And certainly wouldn't have gotten their baby if not for the continued support of all those Brooklyn Nine-Nine viewers!
7. A Pimento Spin-Off (Spimento Off?)
And there's one character who would probably have ended up deep undercover and relying on his wits alone if the show really had ended with the cancellation. He may not turn up often, but when he does, things get seriously demented. That's right, we're talking about the maddest man on the whole show, a true psycho. Nikolaj. Only kidding! We mean, Adrian Pimento of course.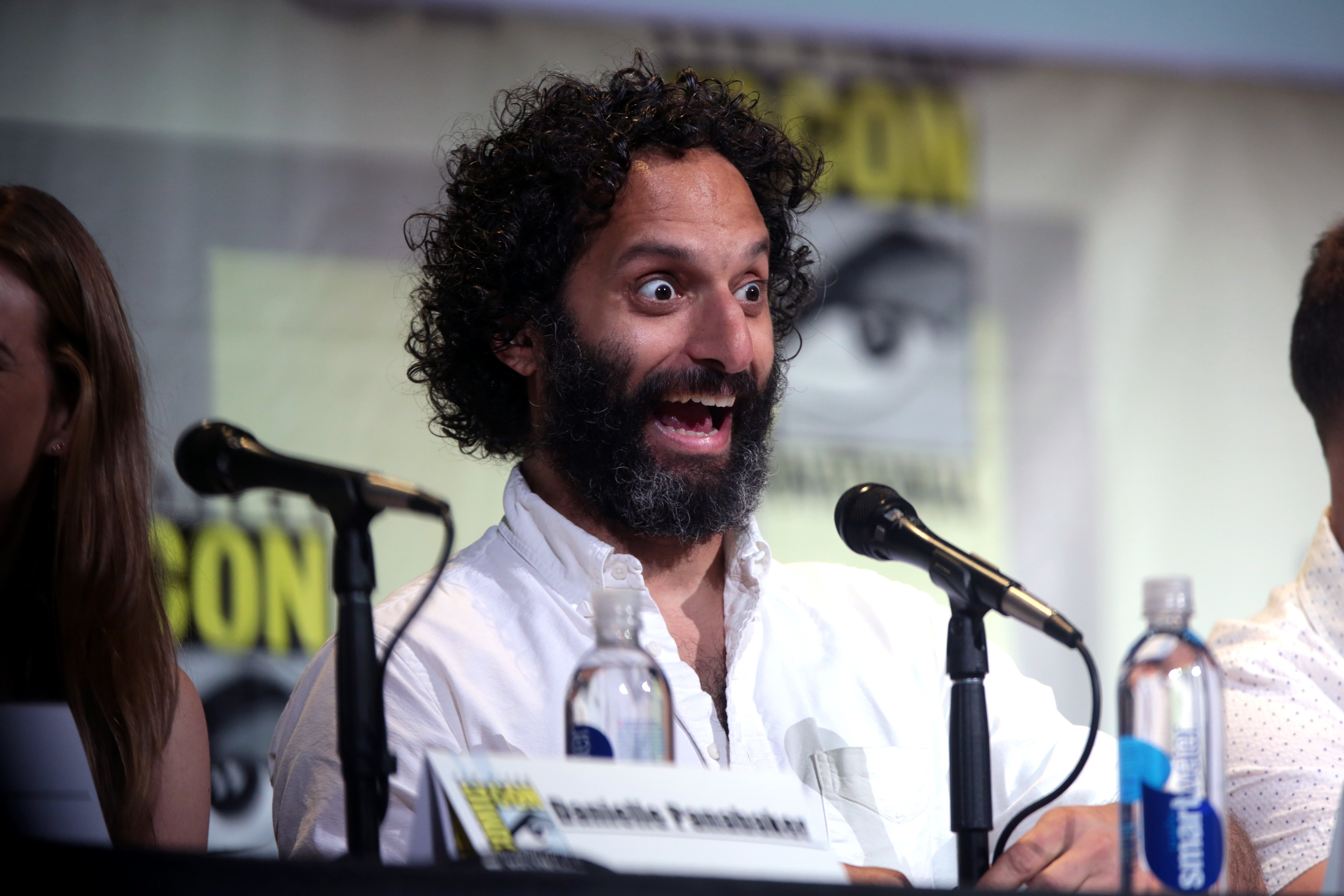 Expertly portrayed by character actor Jason Mantzoukas, it feels like we never get enough of this guy before he's gone again on another adventure. But what if next time… we got to go with him? Dan Goor has previously been a bit cautious about overusing this fan favorite:
"He is so highly in-demand [but] Yes, I would love to have more of him… I would love more Pimento. I would love to see a Pimento spin-off show."
But what would that even look like? It turns out Goor already has a pitch in mind that involves Adrian's obvious love for the old Bolivian Marching Powder.
"Um, it opens on him in a hole in Colombia. A bunch of MI-6 operatives pull a grate off of a hole, and you reveal him eating grubs on the ground. He looks up and he says, 'Give me a minute. I'm not done with dinner.' And then I don't know where you go from there."
Not exactly detailed. But as you can see from any scene with Pimento, all you need to do is let Jason Mantzoukas loose and he'll turn in a show-stealing performance… every time.
8. Brooklyn… Neuf Neuf?
Despite mostly being shot on backlots in Los Angeles, the setting of Brooklyn is as much a character on the show as any of the actors. We mean, it's right there in the title! So it'd be impossible to imagine a version of the show set anywhere else, right? Well, don't be so hasty! Remember way back in Season Two where we first meet Peralta's pilot papa, and Jake and Charles had to travel to Quebec to prove his innocence. Though the intrepid detective duo didn't seem to like it all that much in that episode, the frozen north could be the brand new setting for a whole bunch more Brooklyn 99 adventures!
Pour quoi? Parce que Brooklyn 99 is getting an all-Canadian Quebecois version, set in Quebec City! Filming on "Escouade Neuf Neuf" wrapped last year and, as you can probably tell from these on-set images, it looks like a bizarro alternate universe version of a show we thought we knew. But will we get to see any crossover episodes, with Jake Peralta and his Canadian counterpart Detective Max Lemieux? Only time will tell!