Stranger Things: 7 Strict Rules The Cast Must Follow
Stranger Things has already become a pop-cultural phenomenon. But do you know which strict rules the actors have to follow to be on the show?
Why did Finn Wolfhard not post one of his favorite videos? How does Joe Keery's hairstyle hint at changes ahead for Stranger Things Season 4? And what extreme precautions are done to prevent any plot leaks? Let's find out what challenges you need to be prepared for if you had a chance to be on Stranger Things.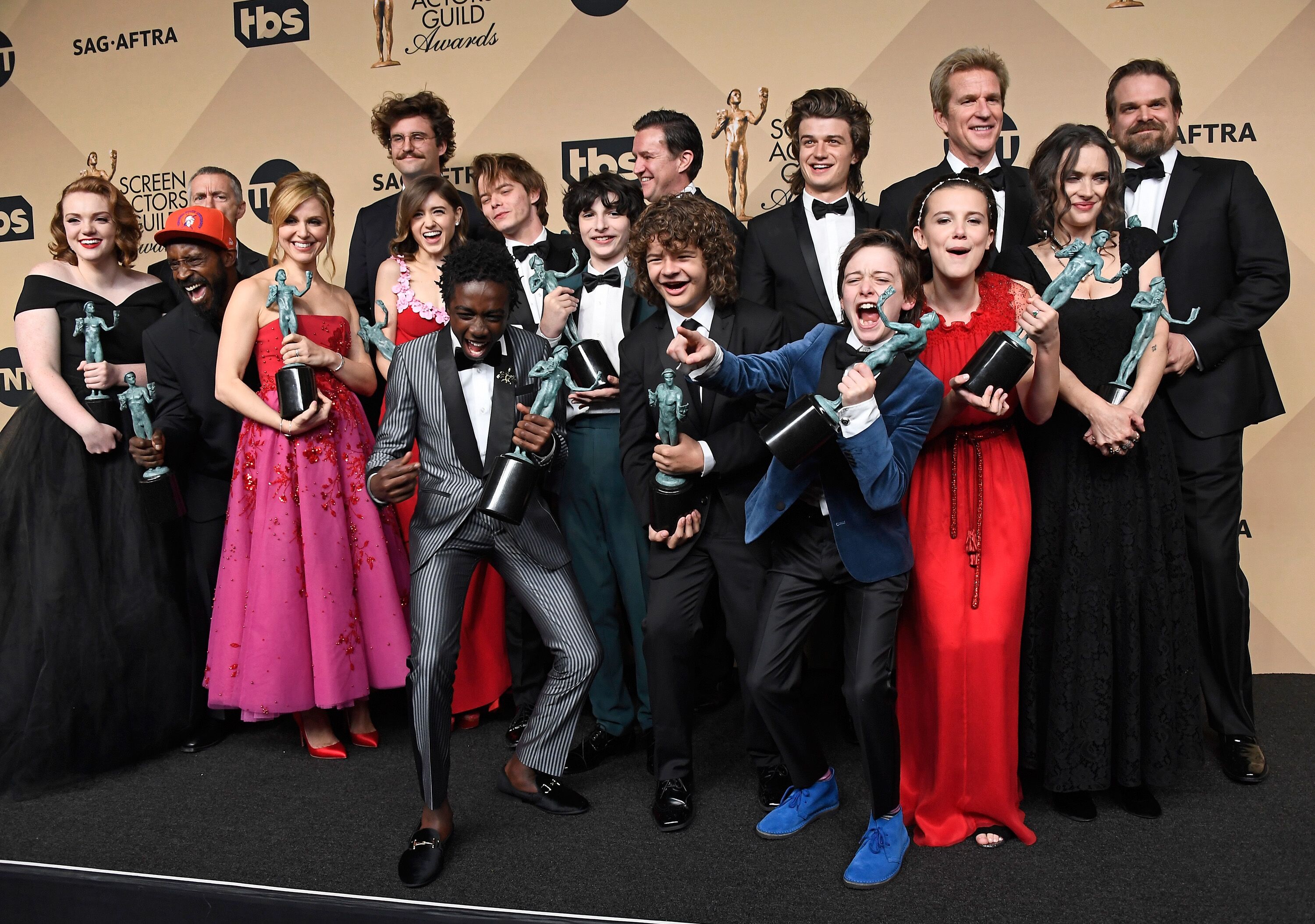 ---
First of all, you'd need to be ready to…
1. Audition with sides
In case you didn't know, 'sides' are lines from a TV show or movie that are given to actors for their auditions. They are designed to test them without revealing any key plot details, in case they don't get the part. So basically the actors know NOTHING about the character they are auditioning for.
For example, when Francesca Reale auditioned for the role of the lifeguard, Heather, in Season 3, she was given the sides from the film 'Scream'. And what about the young leads? 
---
According to the casting director, Carmen Cuba, she and the creators of Stranger Things "saw nearly 2,000 kids internationally" for the main roles. And as part of the audition, they read scenes from Stephen King's "Stand By Me". Well, at least that story, which is about a group of boys who find something really scary in the woods does have many things in common with the beginning of Stranger Things.
However, in the later stages of the auditions, they also read scenes from the pilot episode of Stranger Things.
2. Resemble E.T.
---
Millie Bobby Brown landed the role of Eleven after she went through the process of a taped audition, a Skype conversation with The Duffer brothers, and then another audition in Los Angeles. In all of them only the 'sides' were used, so, just like the boys, Brown also didn't know what would happen to her character.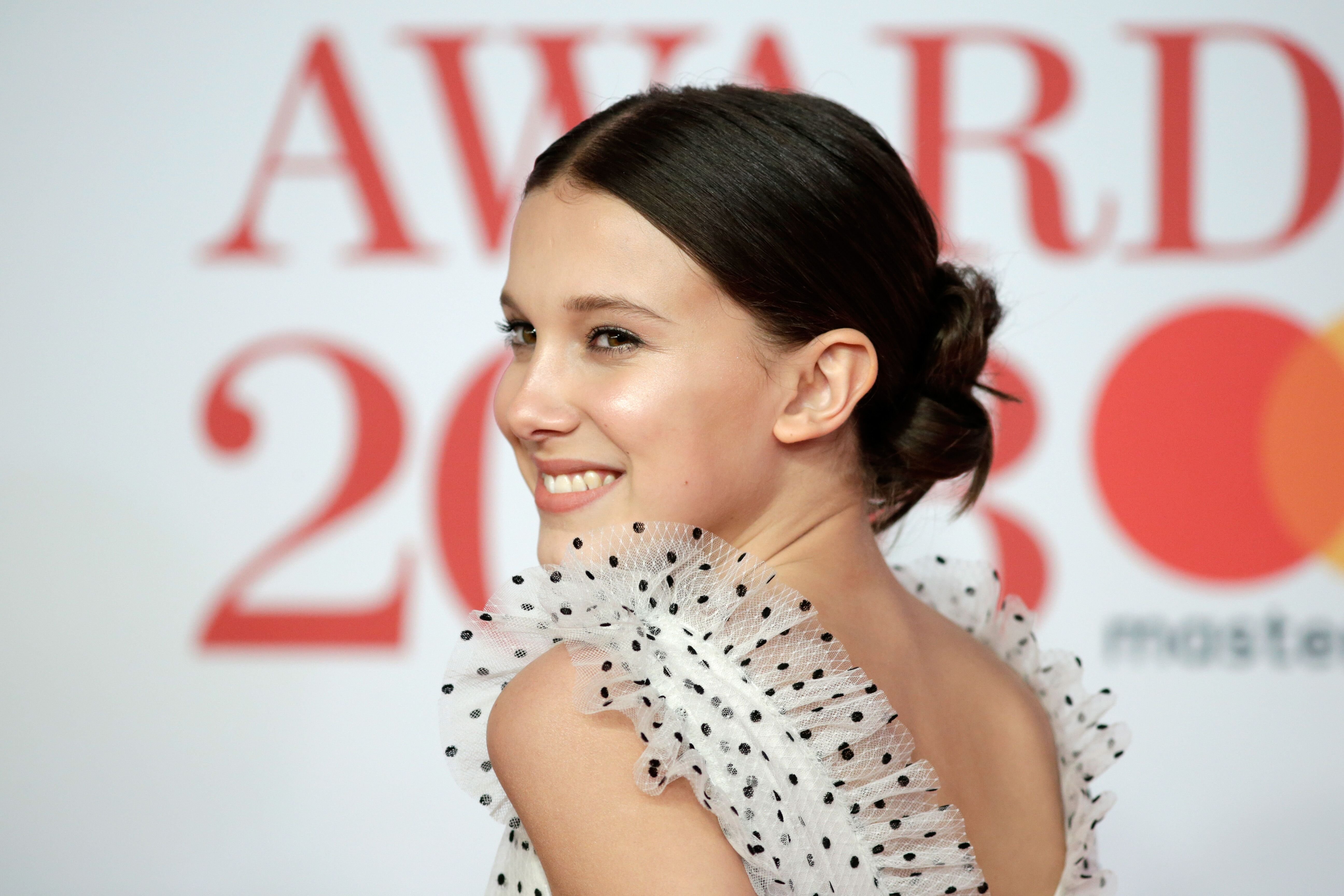 ---
At the final audition, she was told that she would need to shave her hair, which definitely came as a total surprise! The young actress was ok with it, but her mother's reaction was more dramatic. 
According to Millie Bobby Brown, it was like: "Oh my God, nooooo! I don't want you to do it! Please don't do it!" 
And when the time came for her to actually shave her head, the actress found courage in Charlize Theron, who had to do the same for her role in 'Mad Max: Fury Road'. Their resemblance to each other was amazing, and Brown says it was the best decision she ever made. And she was definitely right, because both Stranger Things and as her character became pop-cultural phenomenons in their own right pretty soon after the premiere of the first season.
---
But shaving her hair off was only the first part of Millie's preparation for Stranger Things. The next part was the most important because the creators of the show wanted Eleven to resemble an alien – both in behavior and in her relationship with the kids.
And this reference eventually went even further: you have probably already noticed how much Eleven looked like E.T. in that pink dress and blond wig! Well, at least the dress looked comfortable because starring in Stranger Things sometimes means that you have to get used to…
---
3. Wearing uncomfortable clothes
Stranger Things is famous and beloved for its pop culture references. So the cast of the series has to follow strict rules that ensure their characters look like they belong in the '80s. This includes many details, like wearing clothes that nowadays are considered anything but comfortable. 
Oh yes, in case you don't know from personal experience, rinse-washed, skin-tight jeans had no stretch at all! While visiting "Late Night With Seth Meyers" Joe Keery compared those jeans to corsets worn in the Jane Austen era, which he wasn't prepared for:
"They don't tell you that when they cast you about the jeans and how tight they will make them."
But Joe Keery's workplace challenge wasn't unique. Amy Parris, the designer for Season 3, revealed that one of the most tricky tasks was creating a uniform for the community pool lifeguard, which was… swimming trunks! Initially, they were supposed to be as authentic to the era as possible, based on the iconic look from the "Baywatch" series. 
---
But after some research, Parris decided not to follow the look too closely, because… ahem, lifeguards' shorts in the '80s were too short! Knowing this, you can imagine that the pool scenes with Billy walking past the moms of Hawkins could have been even steamier! And speaking of Billy – this is another rule for the cast…
4. No buffing up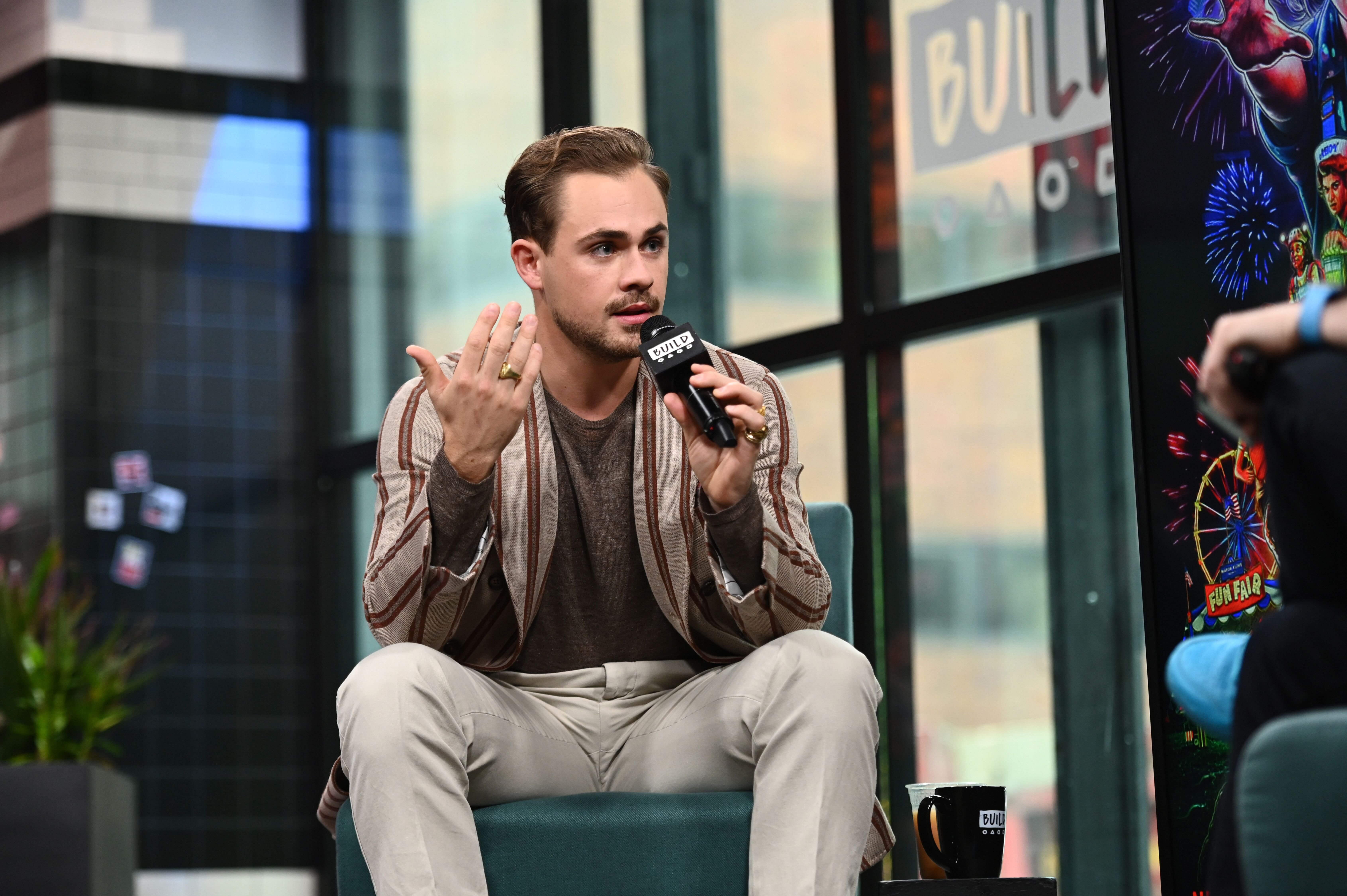 ---
Getting too muscular wasn't actually common in the '80s. But Dacre Montgomery, who starred in The Power Rangers, took up boxing and hit the weights to prepare for his role of the Red Ranger. So prior to taking part in Season 3 of Stranger Things, Montgomery had to change his diet and training routine in order to cultivate a proper '80s look – which in his case meant adding a few pounds!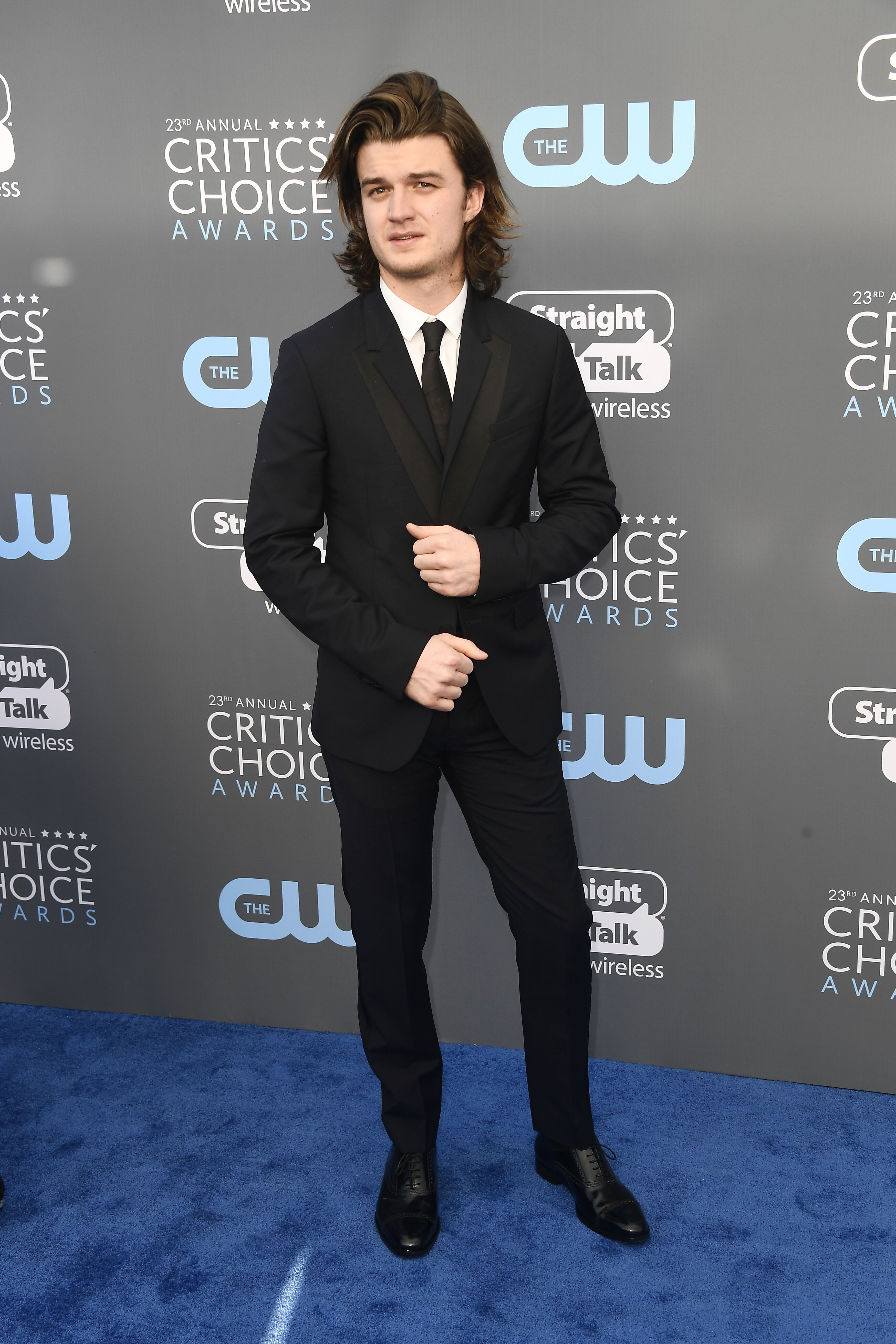 By the way, Joe Keery also spent weeks (!) training for his role, because initially he was told by the Duffer Brothers that his character would be a swimmer. Well, the training still served him well, 'cause it helped him feel a bit more comfortable in his tight jeans.
5. No haircuts
---
This might seem a bit too much, but it's a fact! The Stranger Things lead hairstylist for Season 2, Sarah Hindsgaul, revealed that she started reaching out to the cast three months (!) before filming began. She asked the child stars (especially the boys of course), to stop getting haircuts despite their natural desire to look great with all the photoshoots and interviews they had:
"I was like the evil witch texting them every week asking for a photo of their hair."
And if the cast members ignored her, she contacted their parents, asking them 'So, what's happening with the hair?!'.
---
Still, Noah Schnapp had to wear a full head of extensions, which he hated. However, he wasn't the one who actually broke the "no-hair-cutting" rule, and you'll never guess who did! But we'll come back to that later. 
Right now let's talk about the actor who is getting instantly recognized by his gravity-defying mane. Of course, we're talking about Joe Keery – his hairdo is a dead giveaway.
"It's just the way my hair grows, – the actor says. – It's my parents' fault, really, because they have such big hair too."
And no, in his everyday life Joe doesn't use lots of hairspray! But to prepare his hair for the shooting is a really lengthy process.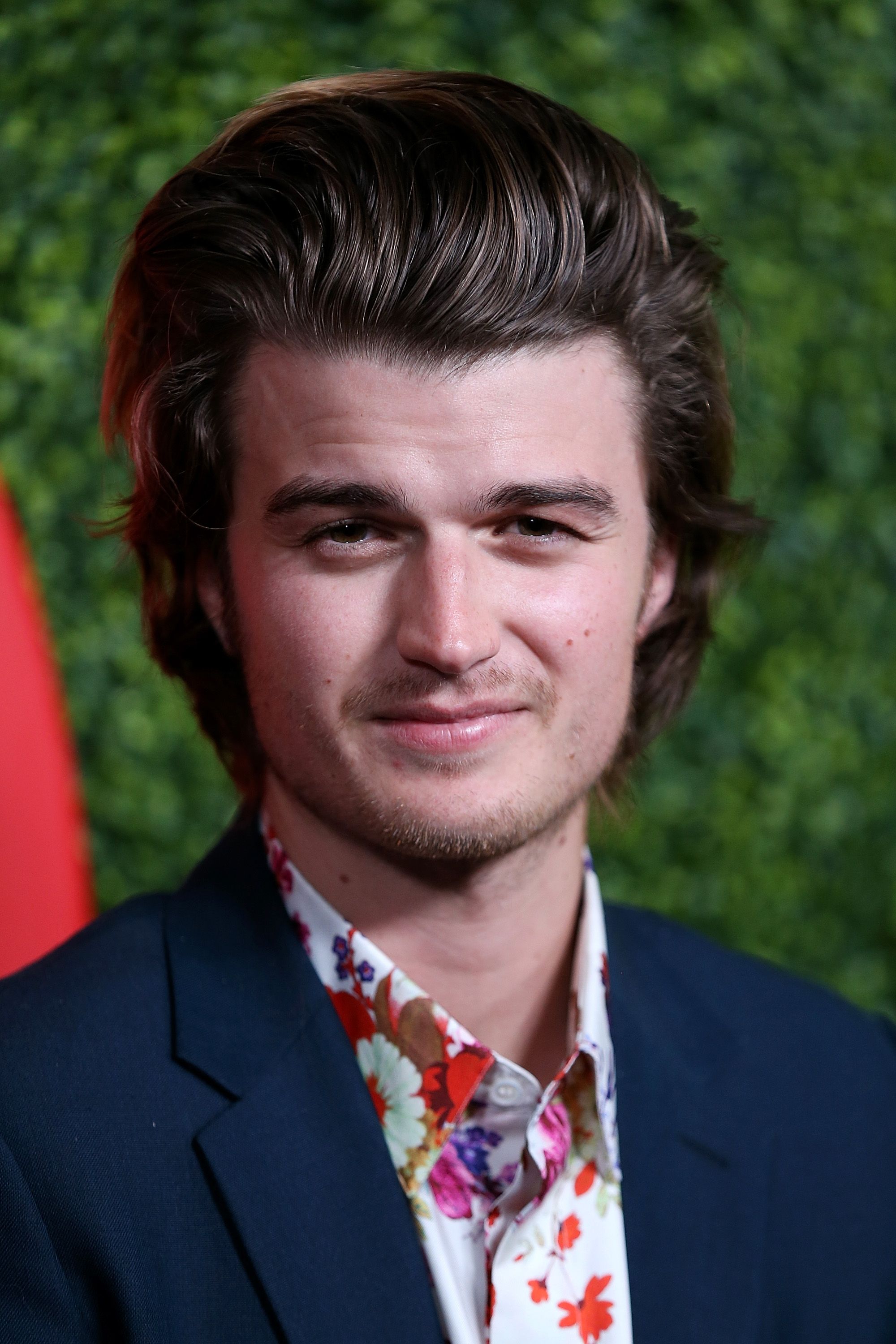 ---
By the way, sometimes a change of hairstyle can be a hint at what to expect from the upcoming season of Stranger Things. Fans were bewildered to see Joe Keery's new haircut in September last year. Does this strange hairdo predict some drastic changes for his character in Stranger Things? Or maybe it's a hint about the timeline of Season 4, and that the events will be set much later than 1986? It seems like we'll just have to wait before we find out for sure.  
But hey, we've promised to tell you which of the cast members of Stranger Things broke the no-hair-cutting rule. It was none other than David Harbour! He shaved his hair into a mohawk because he "wanted to be funky!" So David had to wear a wig for the first three months of shooting for Season 2. But at least David Harbour didn't come on set covered in glitter!
---
6. No make-up on set
Millie Bobby Brown's brilliant performance in Stranger Things is certainly one of the reasons for the show's success. Matt and Ross Duffer admit that she's so incredible they sometimes forget she's just a girl! 
However, they definitely got the reminder, when Millie showed up on set covered head-to-toe in glitter. And she was totally poker-face about it, telling them she had no idea where the glitter came from. That day filming was delayed for 45 minutes, which is a lot of time considering that some actors had already spent many hours (!) getting prepared to shoot their scenes. Yes, we're not kidding about the time needed for make-up and hairdos. 
---
Throughout Season 3, Billy gained plenty of wounds, so Dacre Montgomery had to spend up to five hours every day getting all the scratches and bruises put on him. We, the viewers might not even notice most of them, but the showrunners considered it "important for the continuity."
The Duffers believe that so many people connect to the characters of the hit series because the kids and teens on the show "feel very real." They even have acne, because, according to Matt Duffer, the kids in Hawkins couldn't have afforded to go see a dermatologist on a weekly basis. 
But the next rule demands a high level of maturity from the young and adult actors alike.
7. No on-set pictures or videos
Did you ever wonder why we know so little about the plot twists of the upcoming seasons of Stranger Things? It's because the showrunners take extra precautions to make sure the set of the show is a leak-free zone! That is why cellphones are simply not allowed on set.
---
Also, the cast of Stranger Things has to be really mindful of their social media presence. It might be a tough rule to follow, but they all stick to it. When Season 3 was released, the official Stranger Things Twitter page posted about it first. Only after that did the cast members follow.
Finn Wolfhard shared a video of himself goofing around with Gaten Matarazzo and Joe Keery. The caption claimed that he had been waiting an entire year to post the video. 
---
Apart from this, the streaming giant, Netflix, also controls what the actors are allowed to reveal on their press tours, in order to avoid any possible leaks. Francesca Reale, who played Heather, revealed that everybody has to be extremely careful to not get themselves into trouble.
"Basically they just sent a massive sheet to all of us saying what we can and can't say and what we should refrain from talking about."
---
Moreover, all advance screeners are password-protected, which means that if a leak happens, they will be able to identify the person responsible for it...
So, which of these rules would be the hardest for you to follow? Do you think that Netflix sometimes goes too far in their attempts to prevent leaks? And would you prefer to have more information on the 4th season of Stranger Things?