Destiny of the Members of Royal Family Who Have Stepped Away From Their Duties
For different reasons, from "forbidden" romantic interests to business considerations, royals from different parts of the world have renounced their family privileges in favor of ordinary life. The latest news to shock the world has been Prince Harry and Meghan Markle's decision to leave the royal life... They, like many others, made what some call a "scandalous choice" to leave their duty to the crown. Let's see why they made this choice!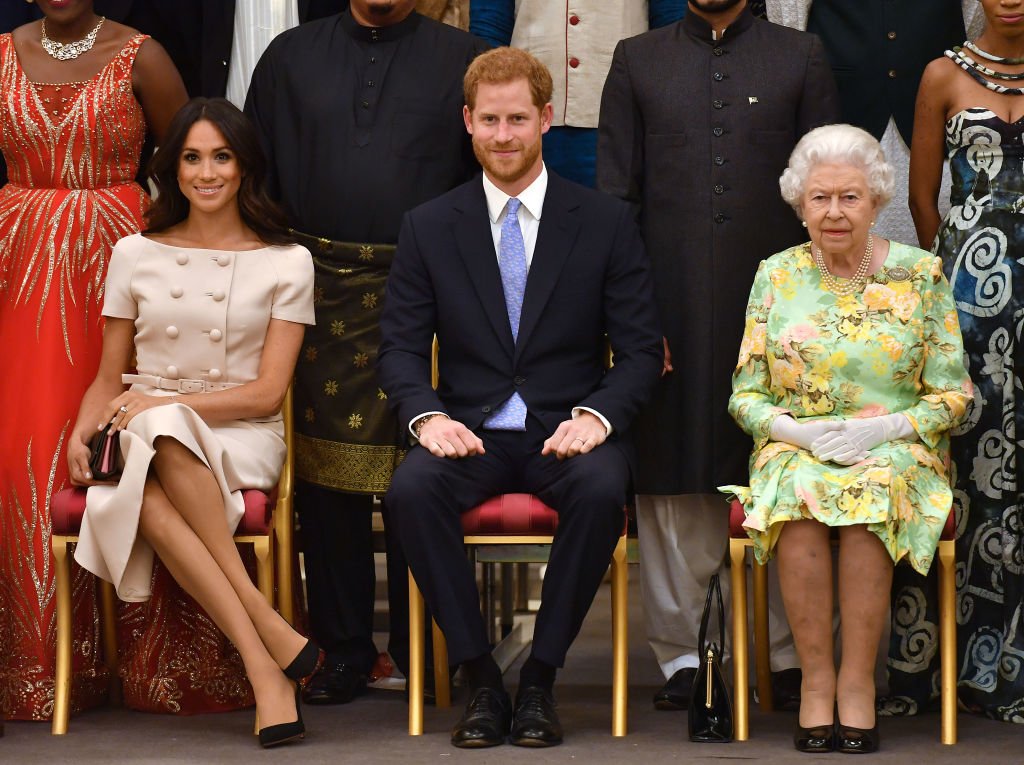 ---
KING EDWARD VIII
When King Edward VIII gave up the throne of England to marry American divorcée Wallis Simpson in 1936, the world was shocked by his decision, with some supporters celebrating the triumph of love.  Late King Edward VIII was probably the most famous case of choosing one's heart above all other things.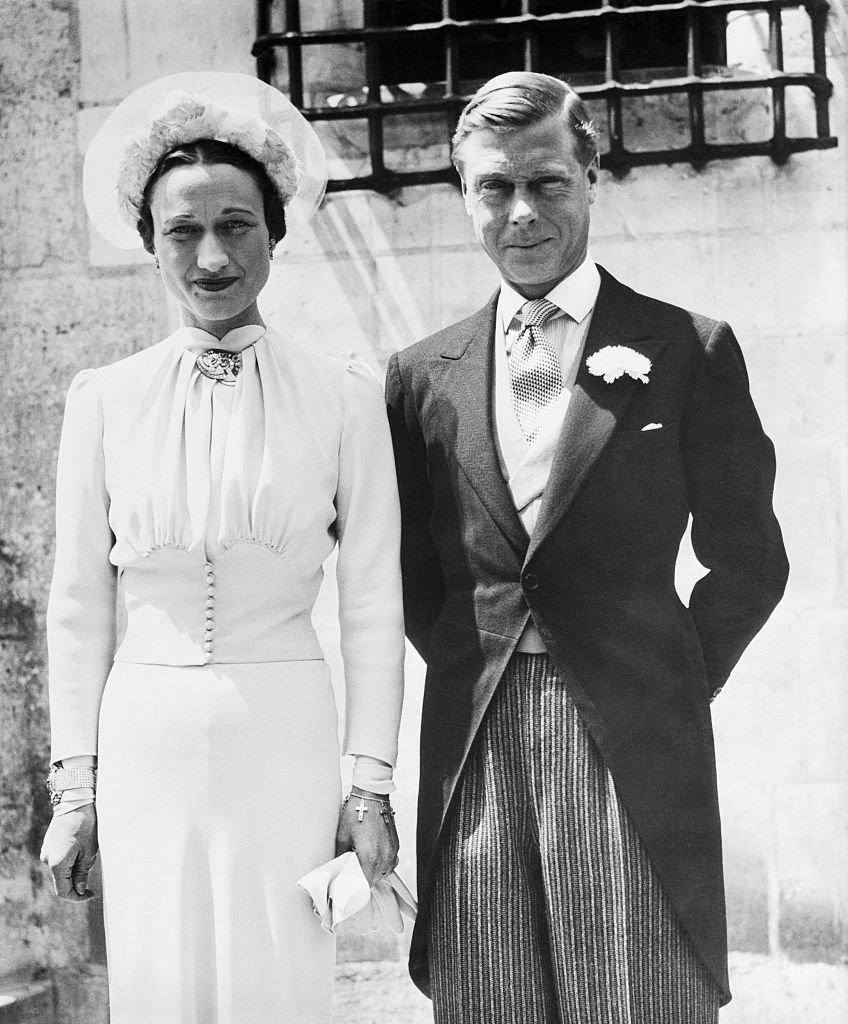 ---
PRINCE PHILIP
While he will be remembered as part of the British Royal Family after his long marriage with 93-year-old Queen Elizabeth II, Prince Philip had to renounce to both the thrones of Greece and Denmark in order to be a consort. Philip also had to adopt his mother's maiden name, Mountbatten.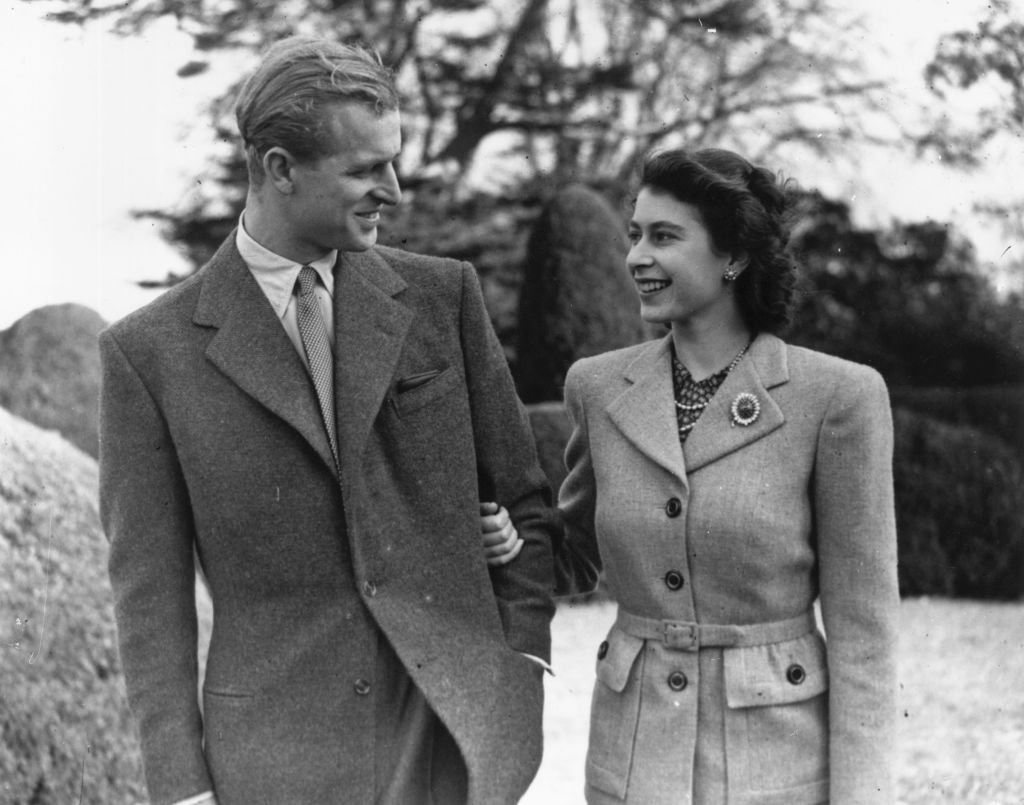 ---
PRINCESS AYAKO
In 2018, Princess Ayako of Japan, renounced her royal status to marry fiancé Kei Moriya, a commoner, and businessman, adopting her husband's name and now going as Ayako Moriya. A year later, the daughter of Prince Takamado welcomed her first child, a baby boy.
---
PRINCE ANDREW
59-year-old Prince Andrew, Harry's paternal uncle, might have actually given the idea of a way out for the Duke and Duchess of Sussex, after he too stepped back from his royal duties in November 2019.  But Andrew's reasons were more turbulent than those of his nephew.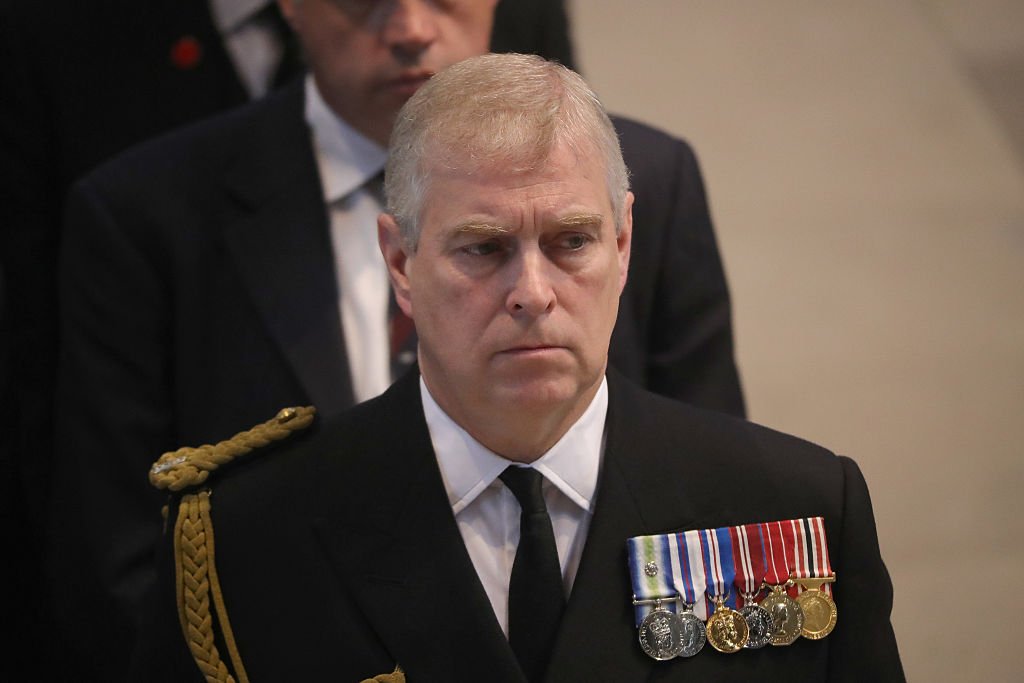 This because he faced terrible backlash after expressing sympathy for sex offender Jeffrey Epstein, something he regretted later in a public statement. This brought shame to the family and it was decided that it would be better for him to step back from the media for a while. 
---
ZARA AND PETER PHILLIPS
Per Queen Elizabeth II's eldest daughter Princess Anne's choice, her children Peter and Zara weren't given royal titles, as it was Anne's wish to raise them as private citizens in the real world. Zara has opened up about her mother's decision as a grown-up, with Times.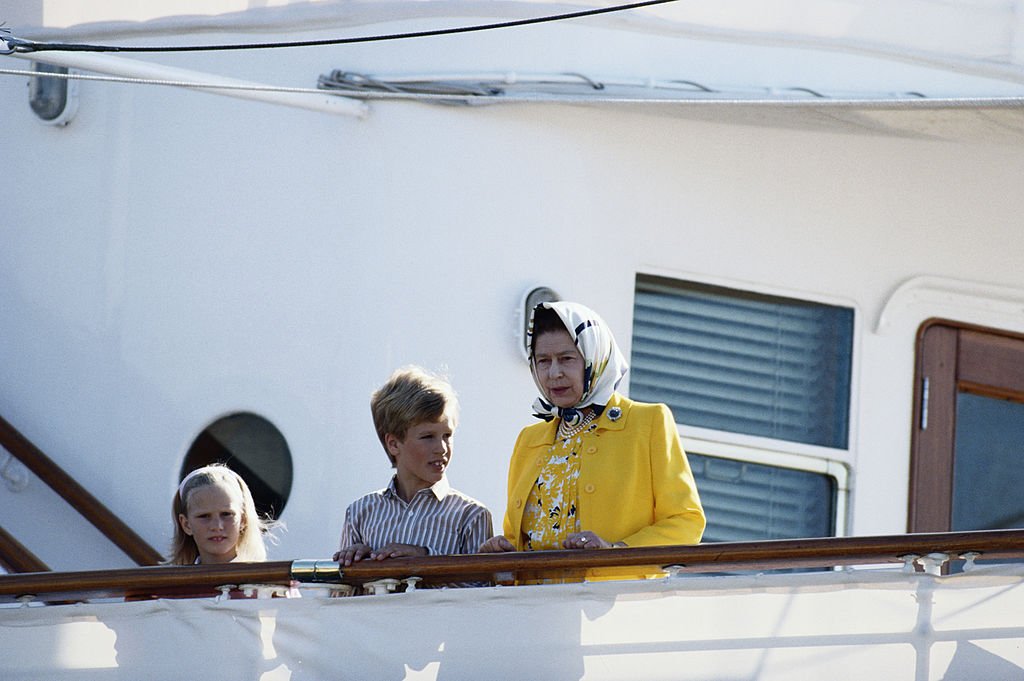 ---
In 2015 she told them that she considered herself lucky to have grown up outside the bubble of royal life. This statement was a big surprise to many as one would think she may have missed out on the royal life. Instead, she seemed rather content to have missed the royal life.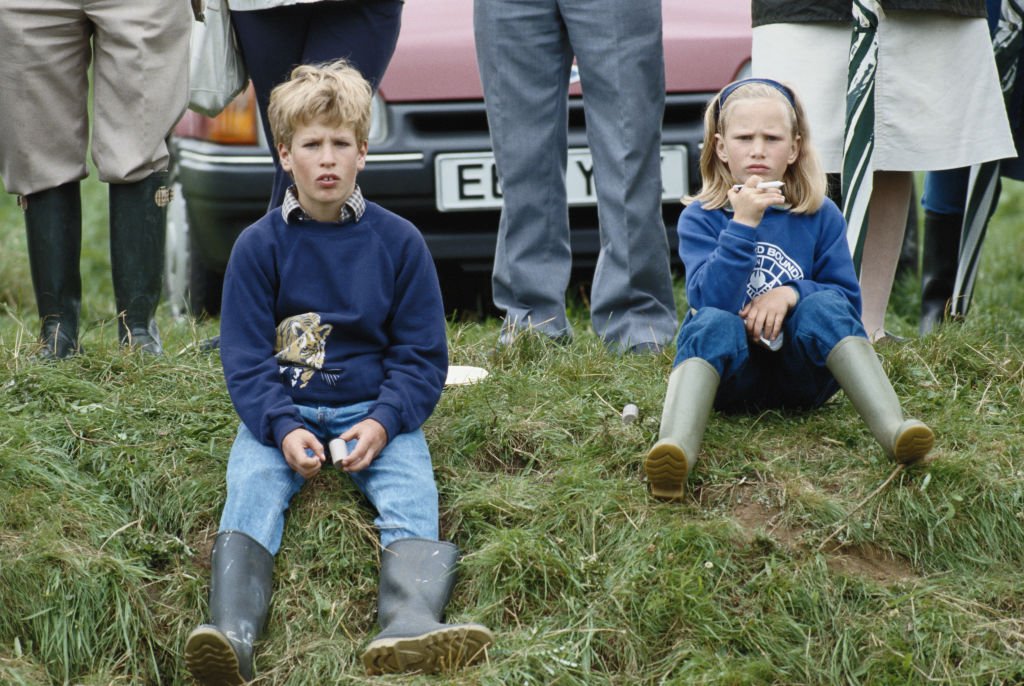 ---
PRINCESS DIANA 
Divorcing Prince Charles in 1996 meant that the former Princess of Wales, Lady Diana Spencer, would lose her official designation of "Her Royal Highness," even though she retained a number of her royal privileges. It later surfaced that according to the Palace, Diana relinquished the title.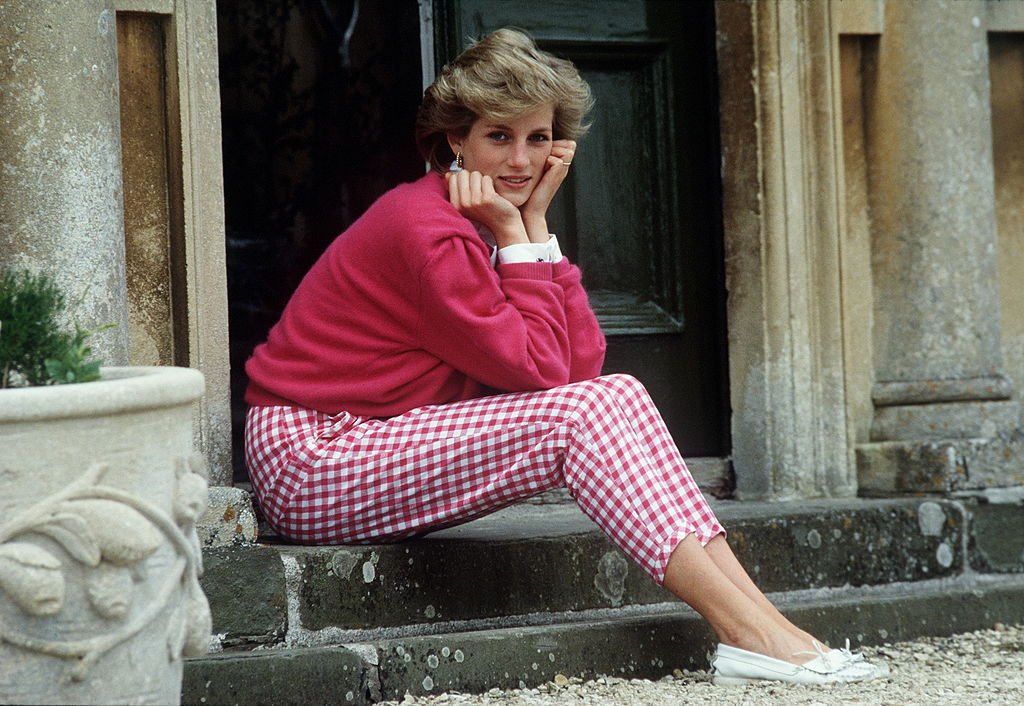 ---
This upon her divorce. While there were talks about posthumously restoring the treatment to the late mother of Prince Harry and Prince William, the Spencers agreed not to. Despite this, she remains a royal highness in the hearts and minds of all those millions who loved her.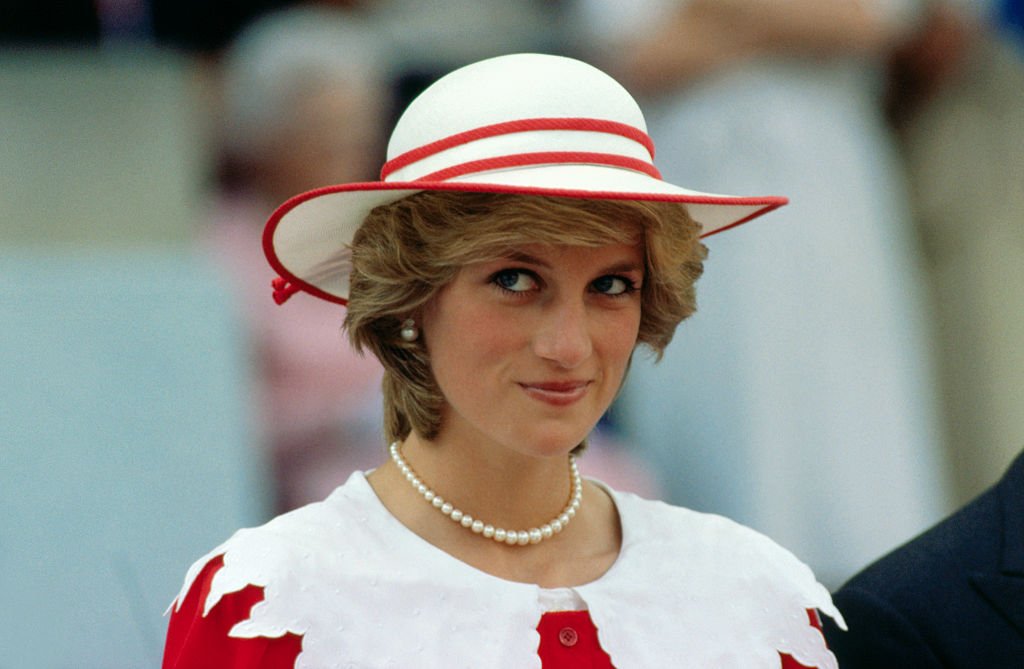 ---
THE SWEDISH ROYAL GRANDCHILDREN
In 2019 Swedish King Carl XVI Gustaf removed the title of Royal Highness from his grandchildren and freed them from any royal duties. The children keep their titles of Princes and Princesses but their descendants will be brought up as commoners, free from any royal obligation. 
Swedish King Carl Gustaf removes grandchildren from royal house https://t.co/RtIMYRpNwq

— BBC News (World) (@BBCWorld) October 7, 2019
---
PRINCESS MARTHA LOUISE
While the 47-year-old Norwegian royal hasn't actually renounced to her royal duties, she has decided not to use the title of Princess in her business activities after discussing it with her family. The move was announced by Martha Louise of Norway in August 2019.
---
PRINCE HARRY AND MEGHAN MARKLE
2020 started with a dramatic turning point for the British Royal Family with Prince Harry and Meghan Markle, the Duke and Duchess of Sussex, announcing their departure on January 8. Stating that they had chosen to "step back" from their royal roles. But why?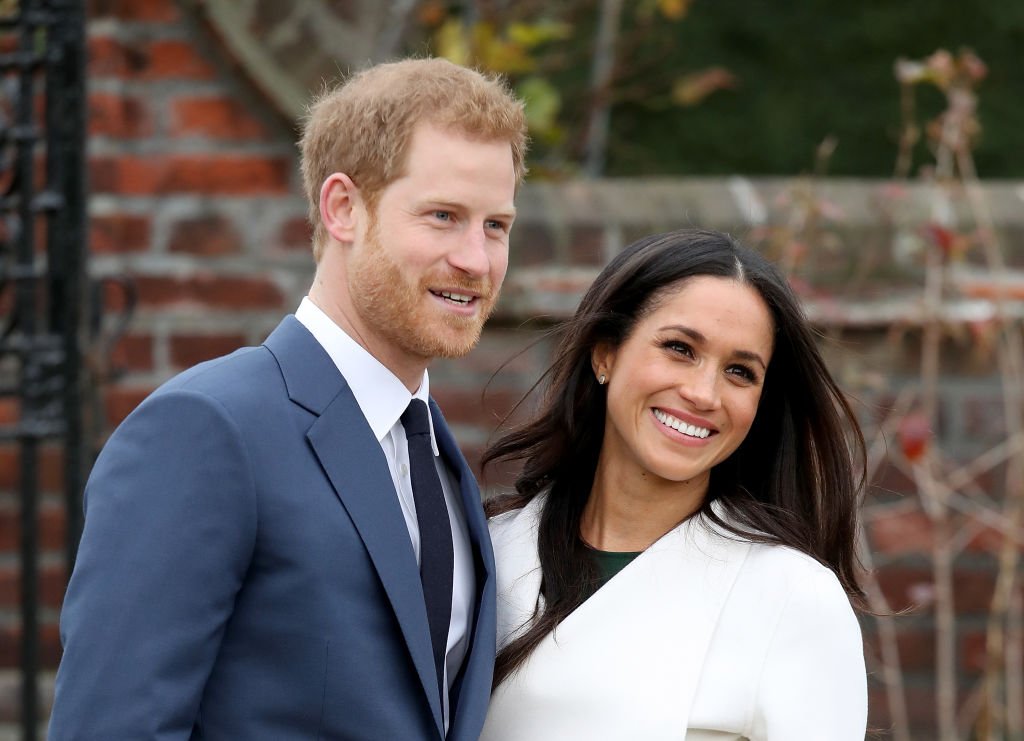 ---
More than a week after the couple's unilateral announcement that they are stepping down as "senior royals," seek to work to become financially independent and raise their son Archie Harrison in both the U.K. and North America, Queen Elizabeth II announced details.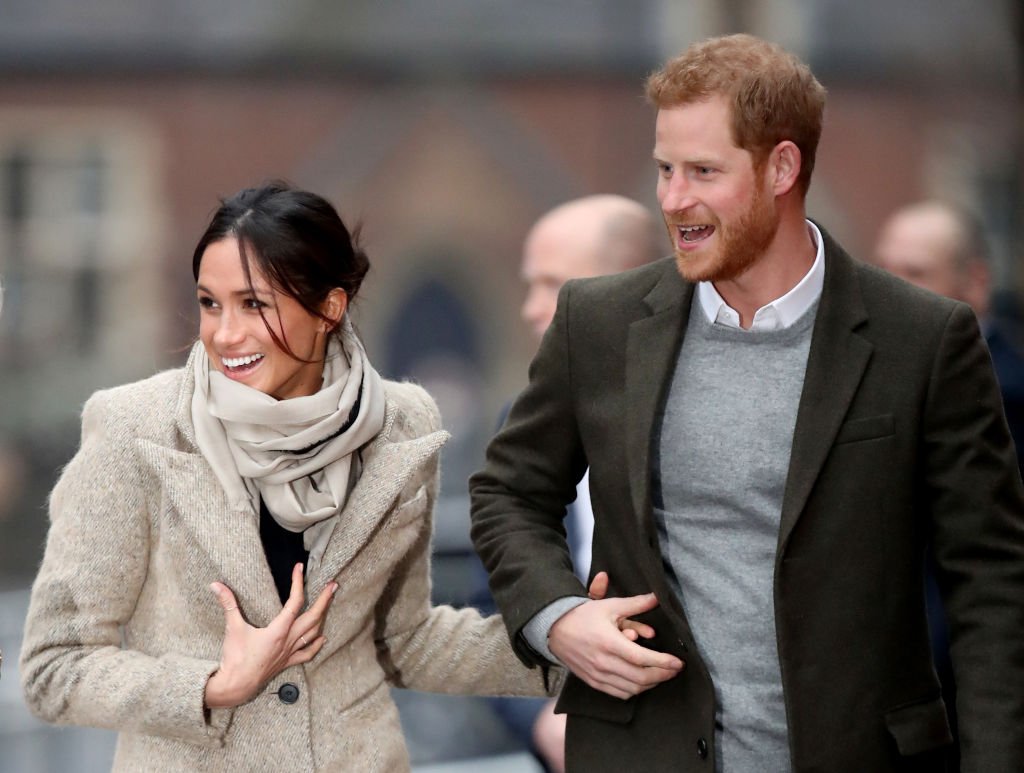 ---
"His and Her Royal Highness" Are No More: "The Sussexes will not use their HRH titles as they are no longer working members of the Royal Family," read a statement from Buckingham Palace. Harry's late mother, Princess Diana, lost her HRH title after she divorced his father.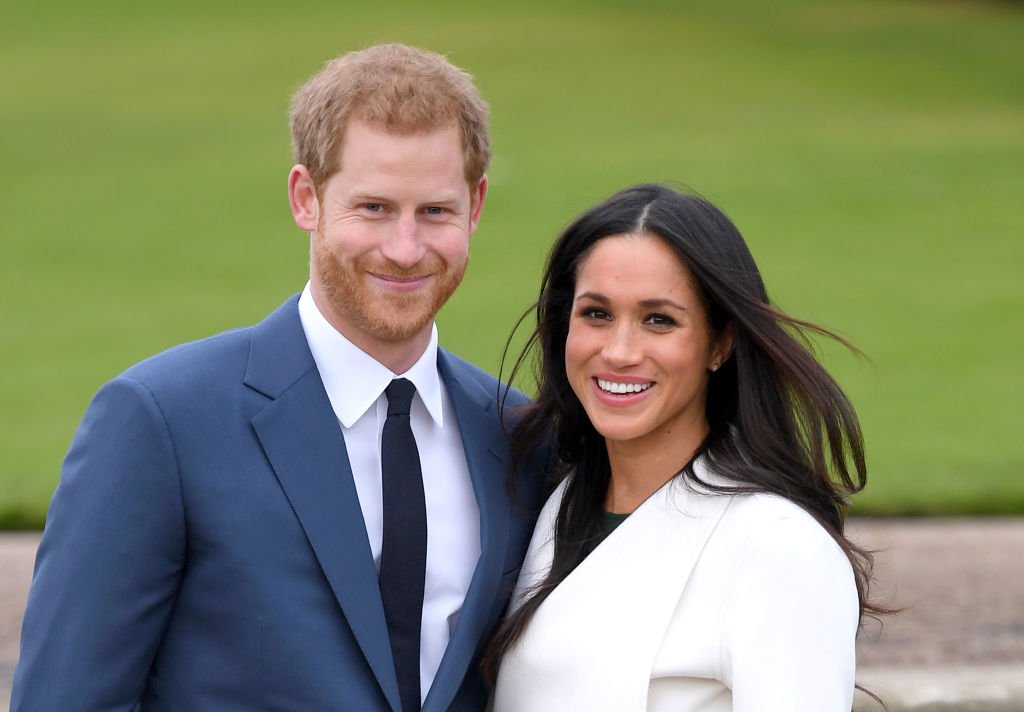 ---
Harry and Meghan, however, are able to retain their titles despite not using them. Harry remains a prince and will still be known as Harry, Duke of Sussex, while his wife is Meghan, Duchess of Sussex. They wish to repay Sovereign Grant expenditure for the refurbishment of Frogmore Cottage.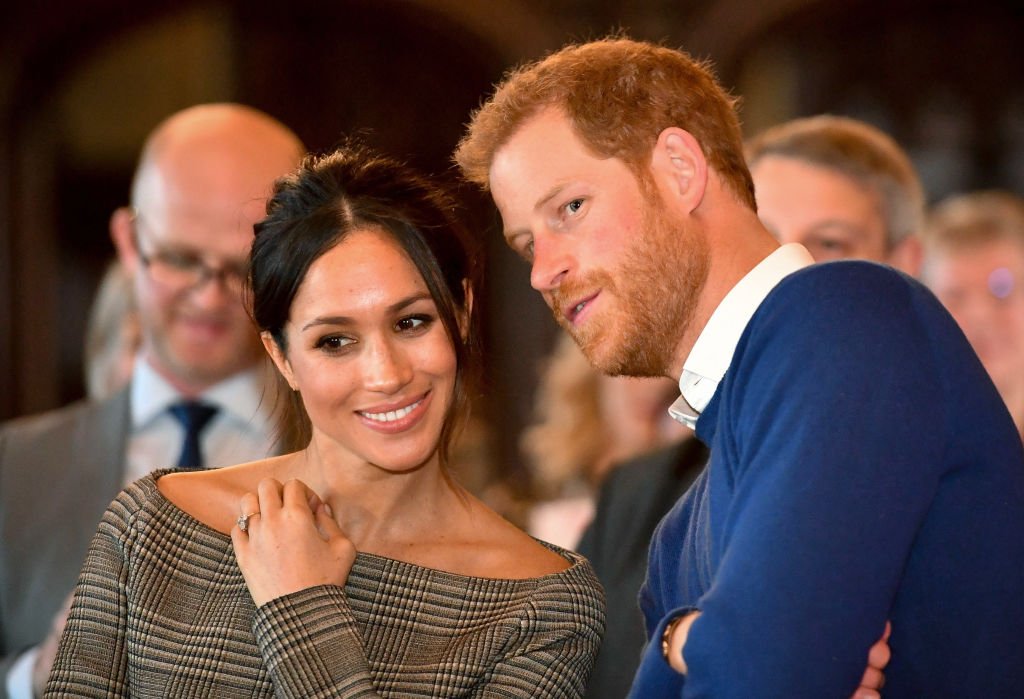 ---
Last year, as part of their bid to create a separate royal household, Meghan and Harry moved out of Nottingham Cottage in the Kensington Palace complex, where his brother Prince William lives with wife Kate Middleton and their three kids in a massive apartment.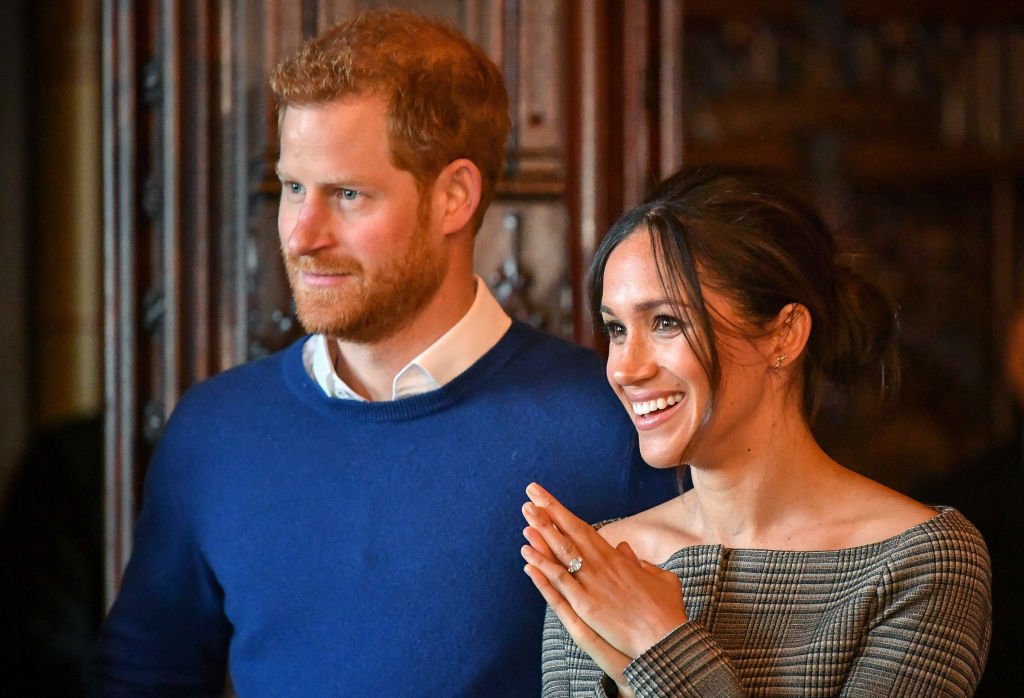 ---
SOME LOGISTICS SURROUNDING THEIR DEPARTURE 
This move was into Frogmore Cottage at the Queen's Windsor estate. But before they made the big move, they renovated the new residence...at the cost of £2.4 million (over $3 million) in taxpayer funds. This week, it was reported that members of Frogmore's staff have been reassigned.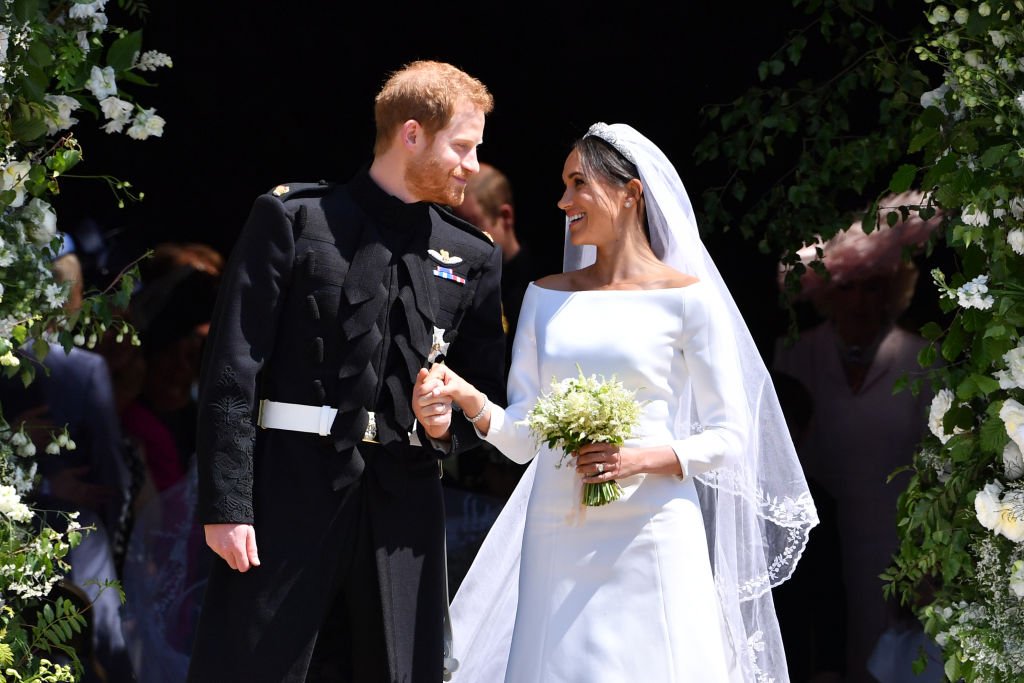 ---
"As agreed in this new arrangement, they understand that they are required to step back from Royal duties, including official military appointments." Harry, who had actually served in the British military, will no longer be known as Captain-General of the Royal Marines.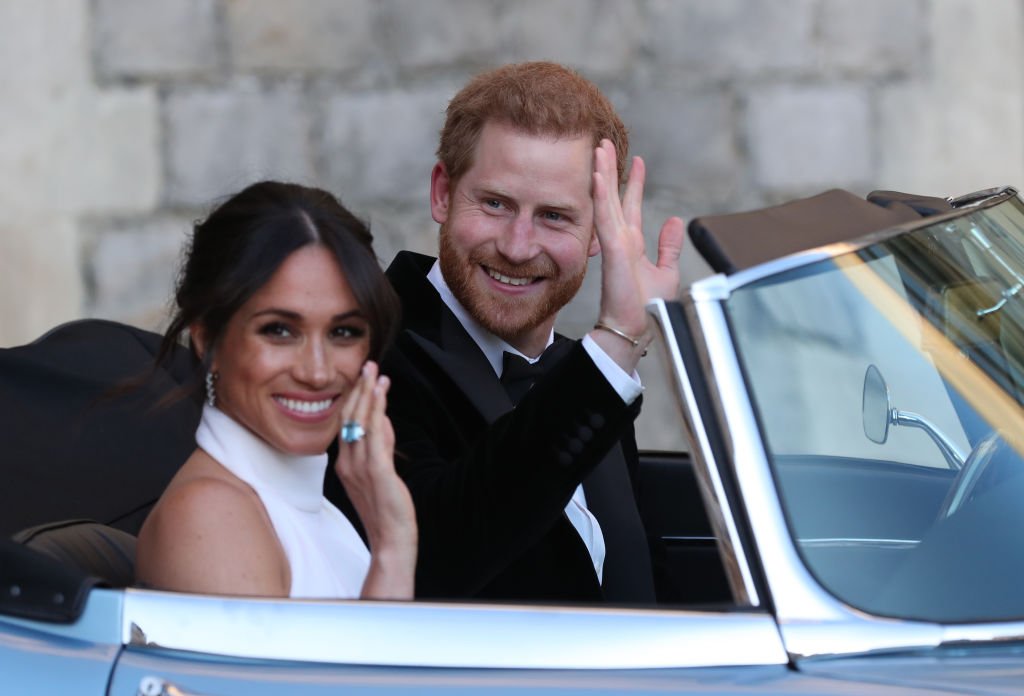 ---
"The whole situation is extremely sad, and I think it is unfortunate, after his splendid service in the military, that he will now no longer be involved with the military in the U.K.," Alan West, former head of the Royal Navy, told ITV News' royal reporter Chris Ship.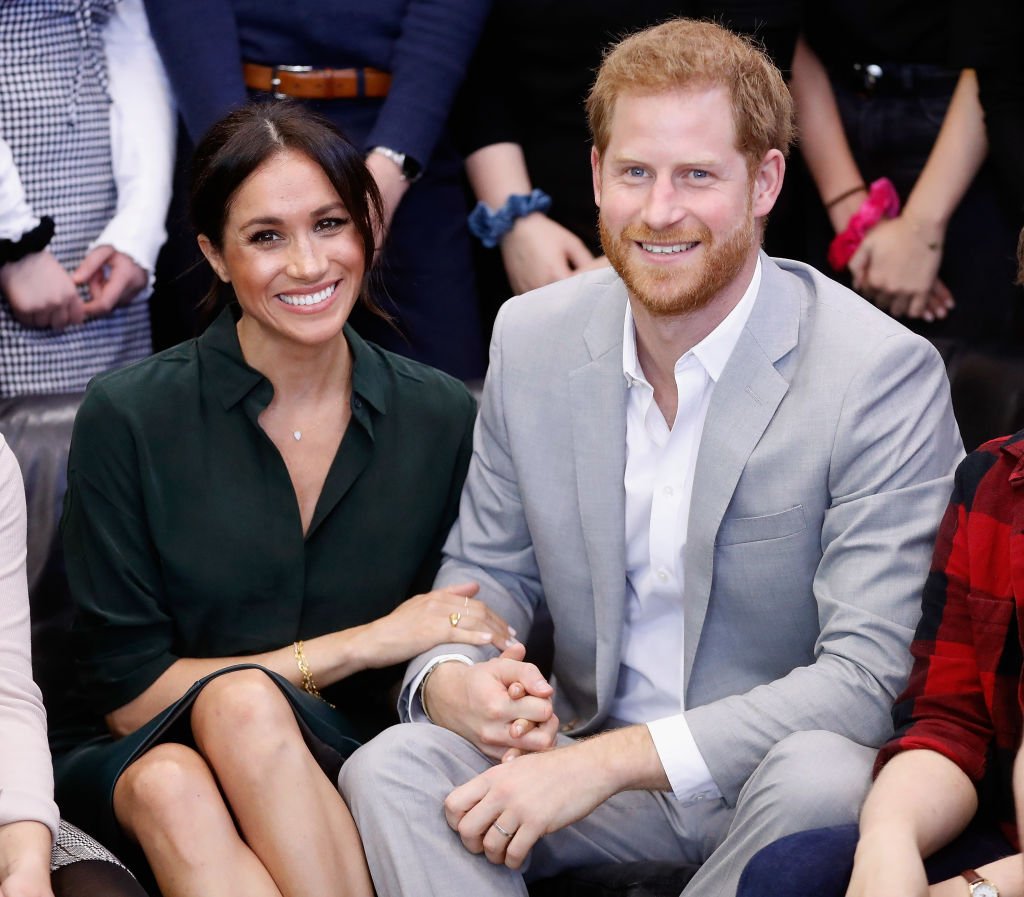 ---
"With The Queen's blessing, the Sussexes will continue to maintain their private patronages and associations," the statement said. "While they can no longer formally represent The Queen, the Sussexes have made clear that everything they do will continue to uphold the values of Her Majesty."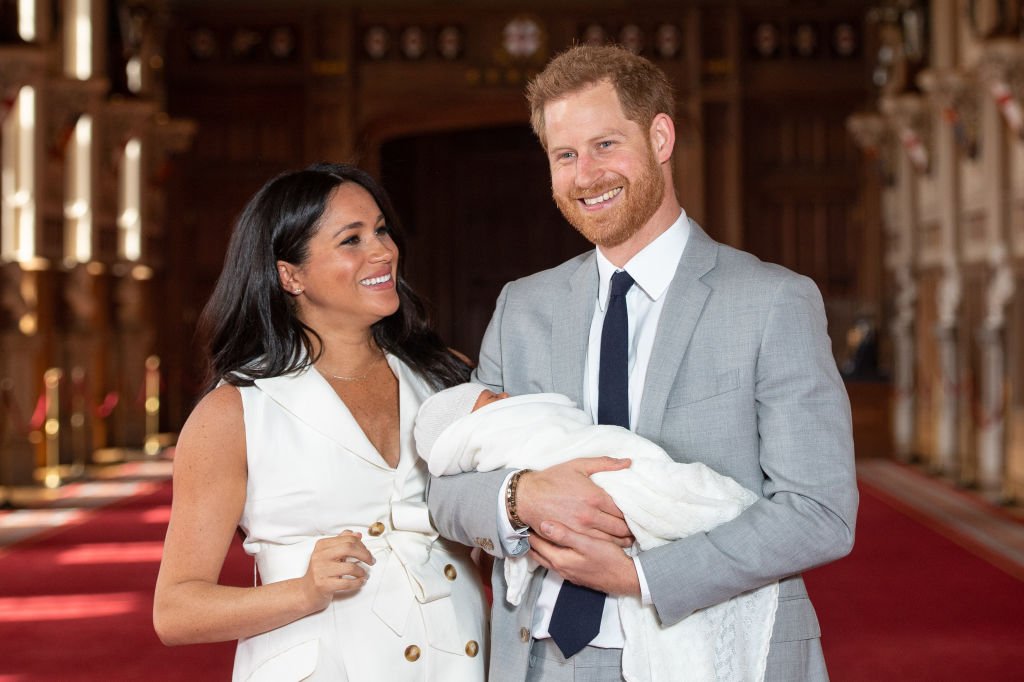 ---
"This new model will take effect in the Spring of 2020," Buckingham Palace's statement said. Harry and Meghan made their decision to step down as senior royals amid a couple of years of intense public scrutiny and much negative press about the duchess.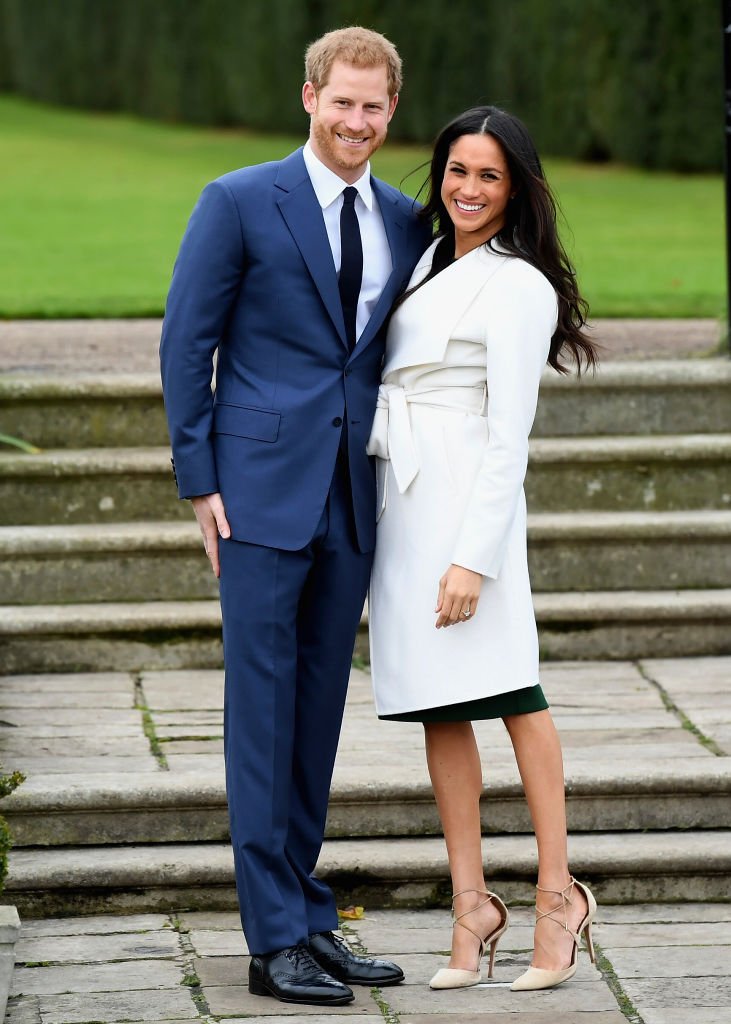 ---
THE MEDIA ARE TO BLAME
She has also been the target of racism and sexism by U.K. tabloids and social media users. In her statement, the Queen wrote, "Harry, Meghan, and Archie will always be much loved members of my family. I recognize the challenges they have experienced as a result of intense scrutiny."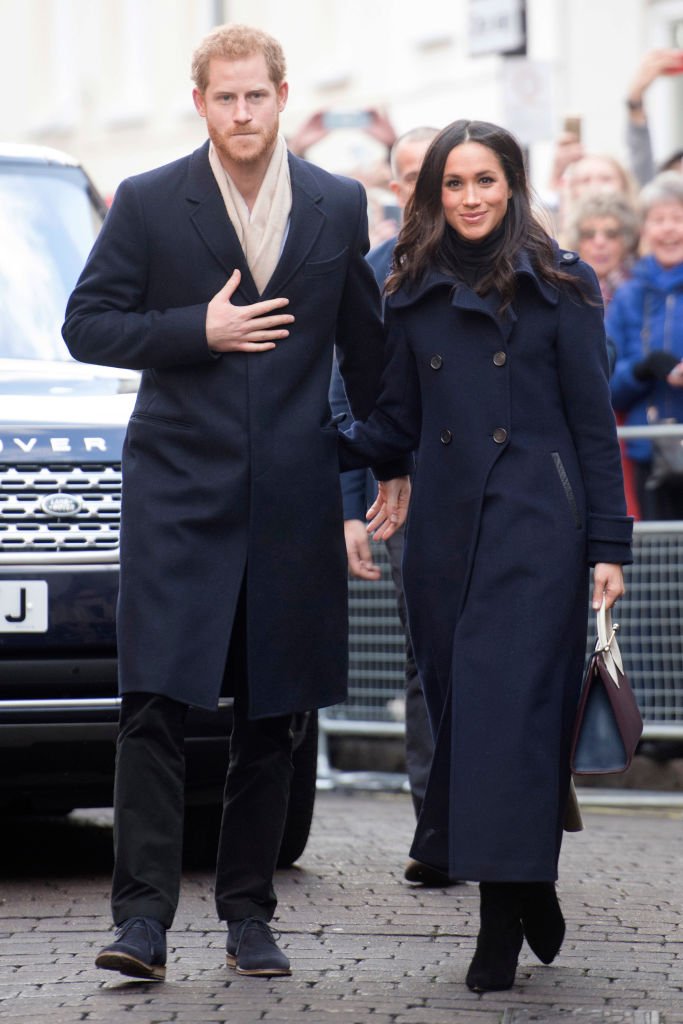 ---
What About Security? "Buckingham Palace does not comment on the details of security arrangements," the statement said. "There are well established independent processes to determine the need for publicly-funded security." The couple will most probably hire their own.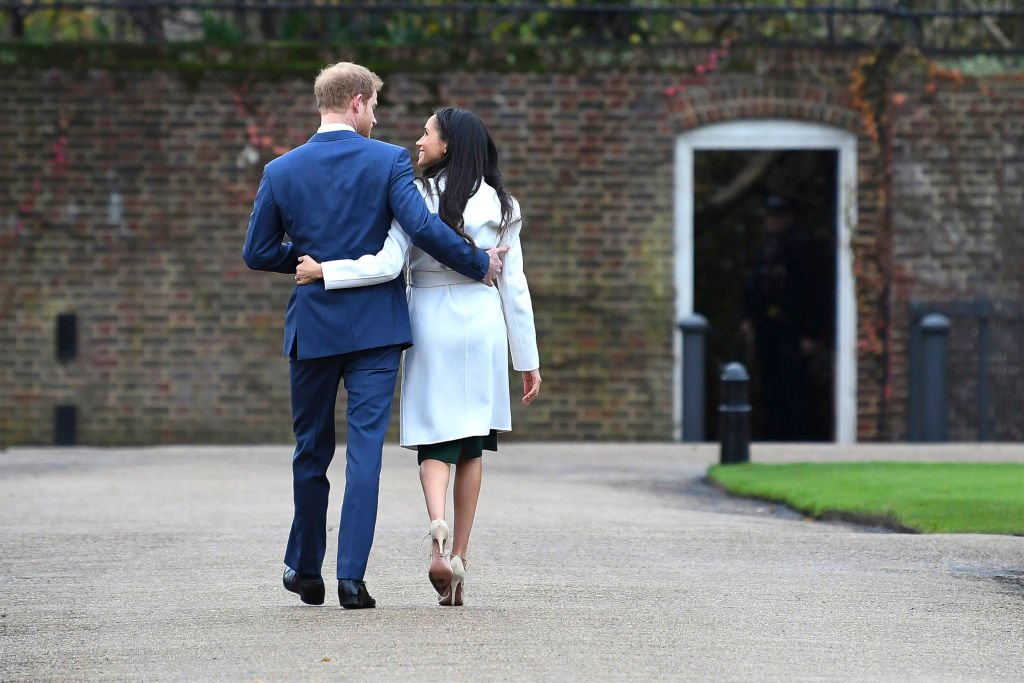 ---
Are Meghan, Harry, and Archie Actually Moving to Canada? After the Sussexes' initial exit announcement, it was speculated that when they said they would live partially in North America, they mean Canada, where Meghan lived for years when she worked as an actress on Suits.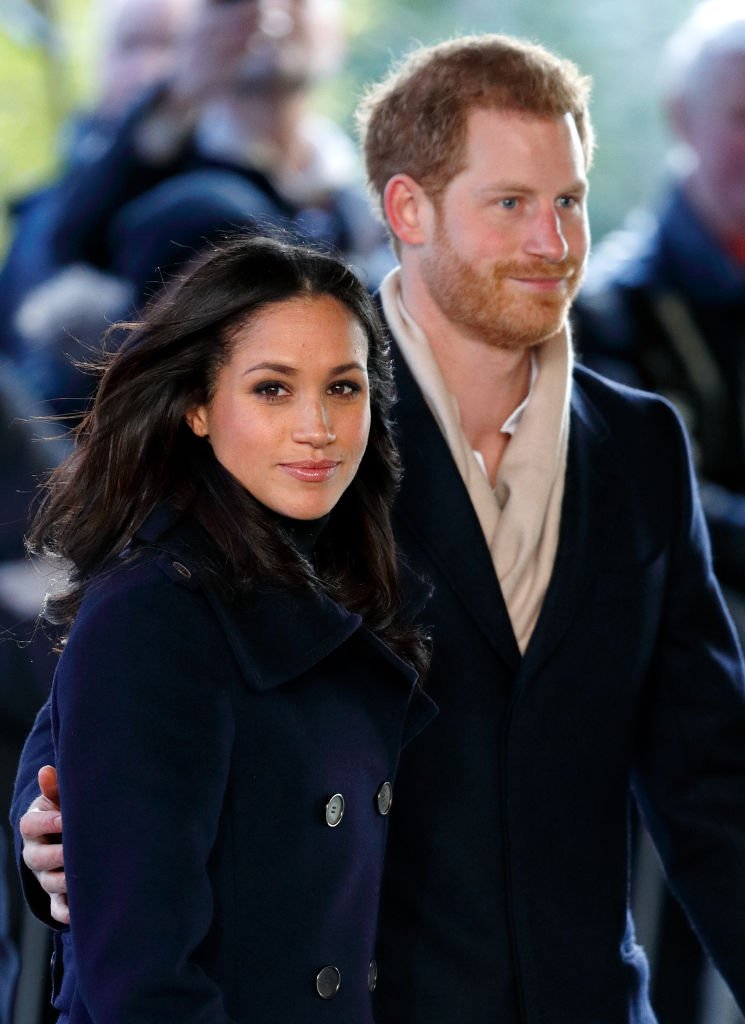 ---
This is also where the family vacationed for six weeks over the holidays. The palace has not commented on such speculation. Meanwhile, as of Saturday, Meghan and Archie remain in Canada, while Harry is still in the U.K. after meeting with the queen about the royal exit.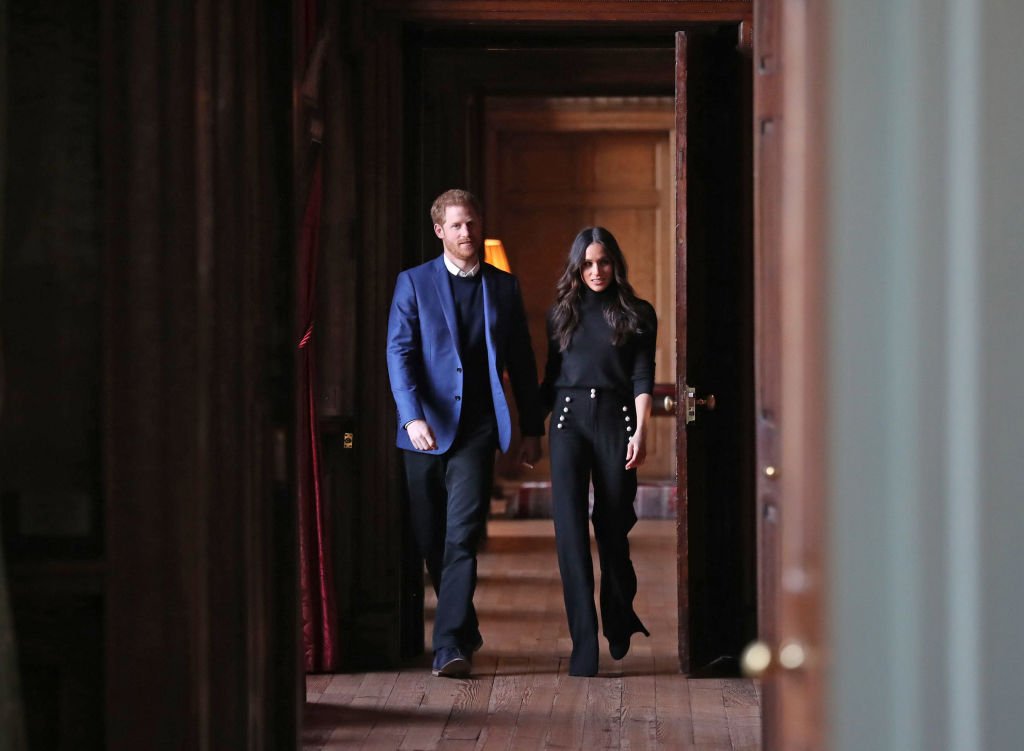 ---
PRINCE HARRY'S EMOTIONAL SPEECH
In an emotional speech, Prince Harry said he and Meghan Markle are not "walking away" from the causes they hold dear. Prince Harry has made his first comments about his and Meghan Markle's exit from the royal family on Sunday night, saying it has brought him "great sadness."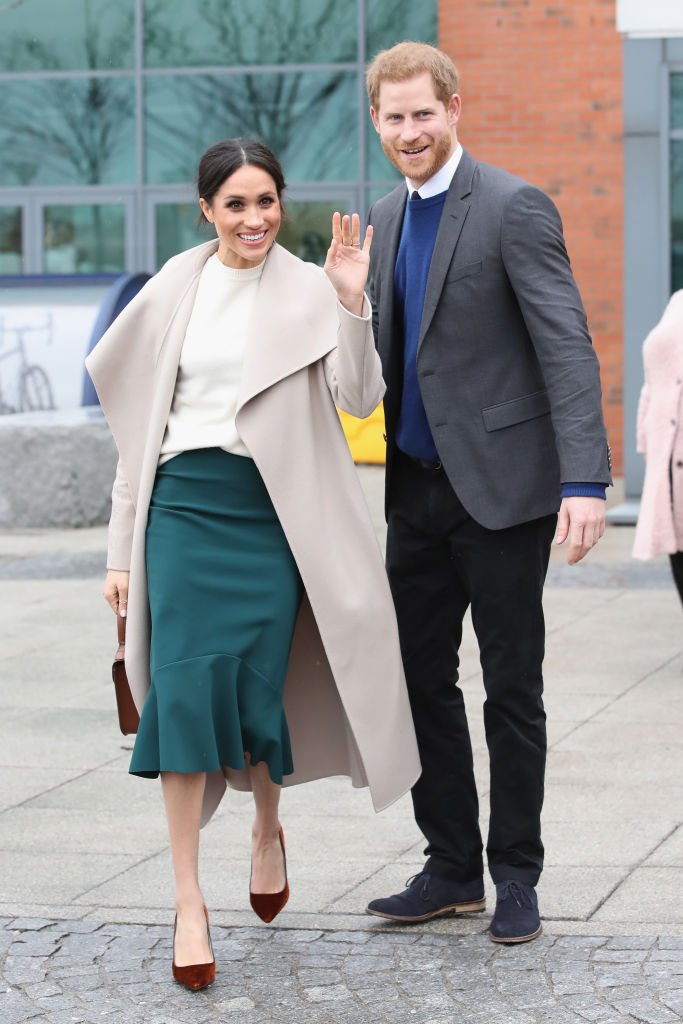 ---
He continued saying there was "no other option" but to step away from their royal roles. He said:
"I would step my family back from all I have ever known, to take a step forward into what I hope can be a more peaceful life."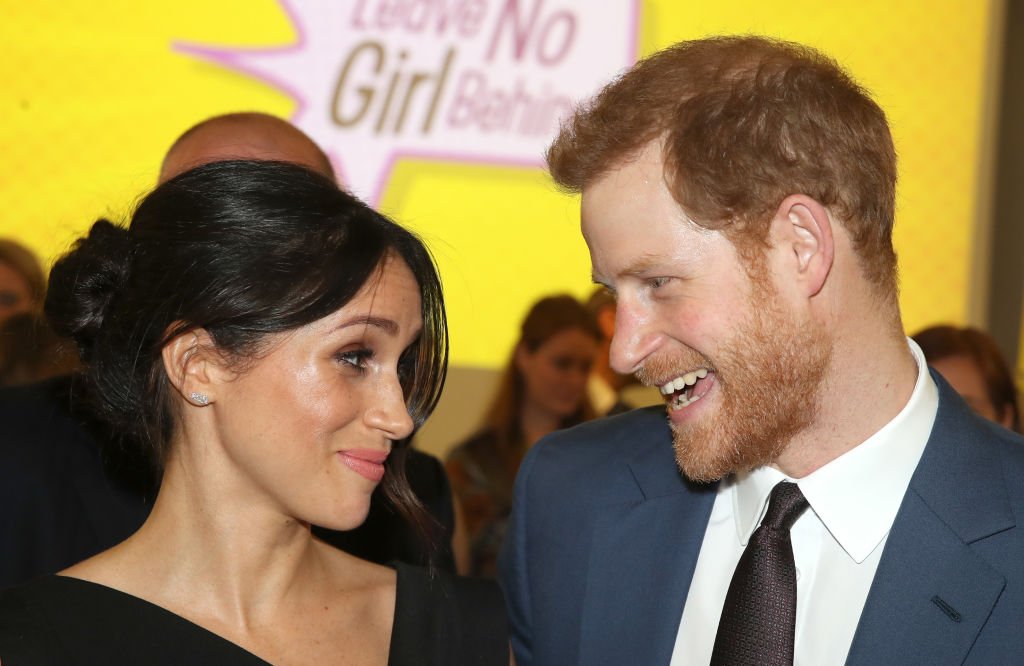 ---
Harry made the comments at a private dinner on Sunday evening, during a seven-minute speech in aid of his Sentebale charity, which supports children affected by HIV in Africa. Harry paid a powerful tribute to Meghan, saying "she upholds the same values as I do."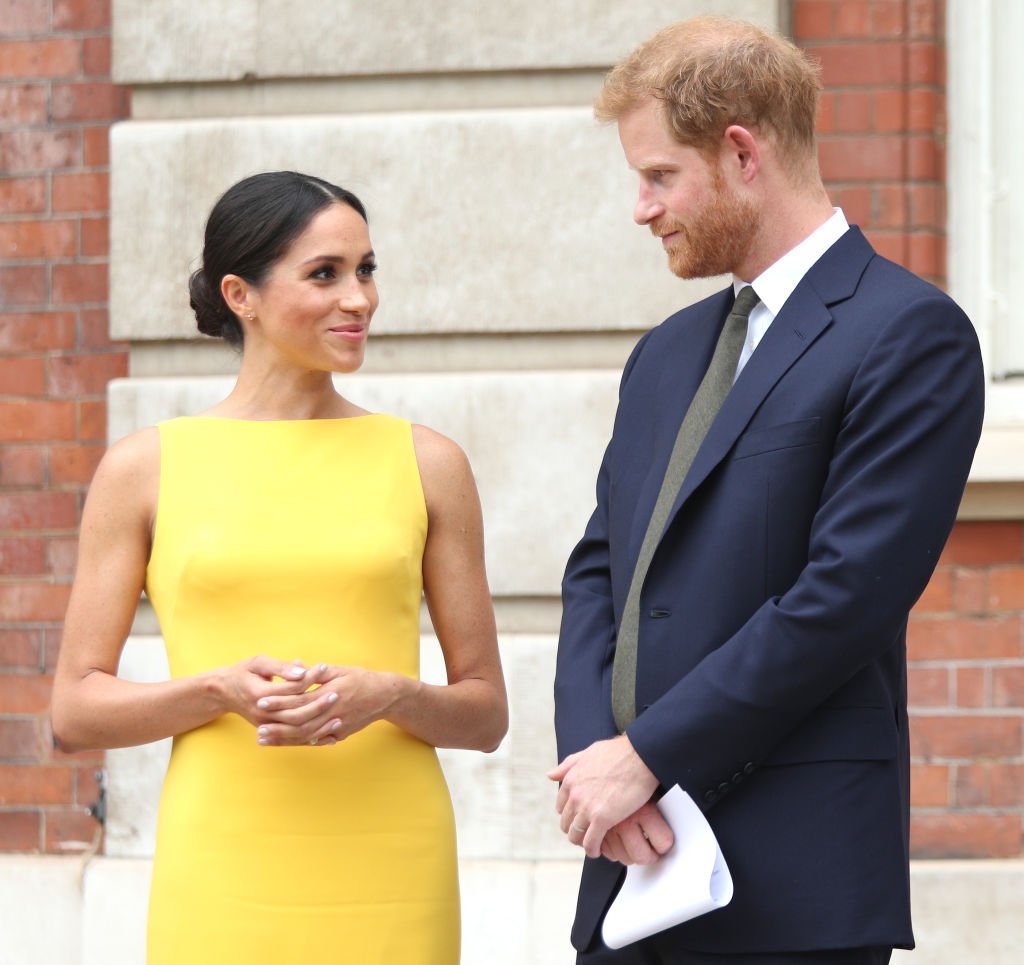 ---
Harry said they were "hopeful" when they got married—"we were here to serve"—but there "really was no other option," but to give up their working lives within the royal family. Harry also paid a powerful tribute to the Queen—saying he has the "utmost respect" for "my commander in chief."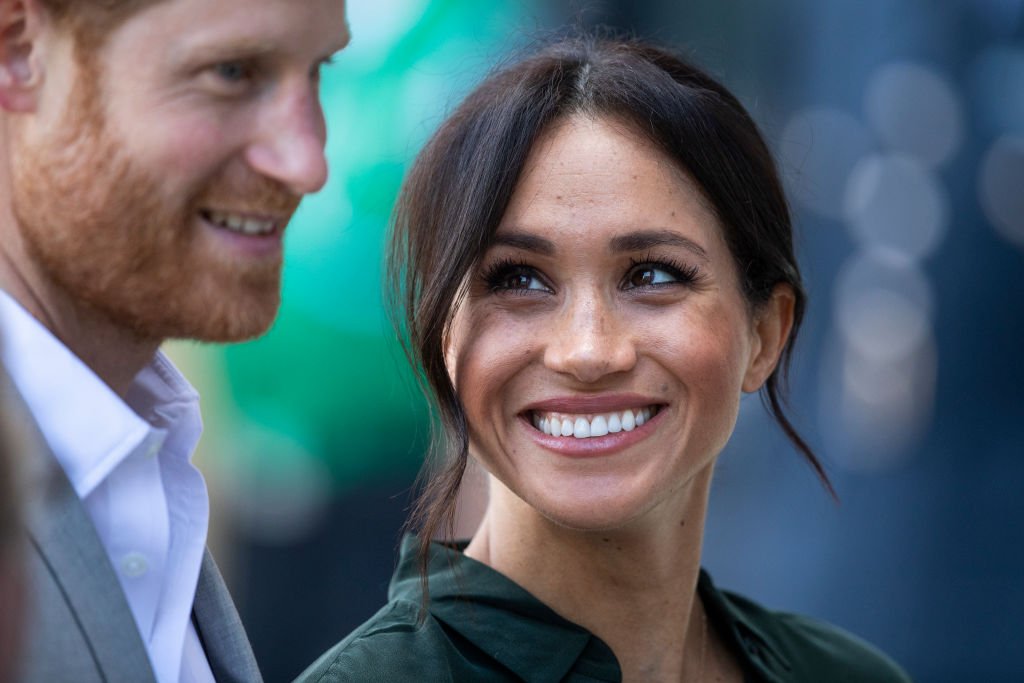 ---
In his Sunday night speech, Harry blamed his big bête noire, the media, saying it was a "powerful source, and my hope is one day our collective support for each other can be more powerful because this is so much bigger than just us." Harry also made something else clear.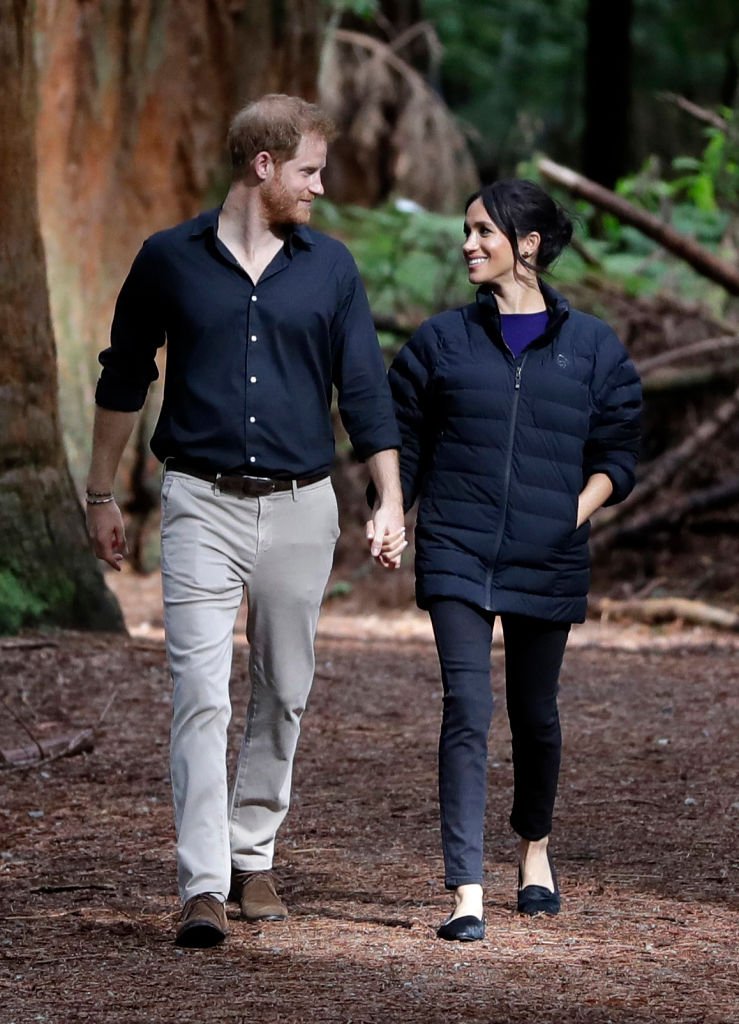 ---
THEIR COMMITMENT TO THE PUBLIC
He ensured the public that he and Meghan's commitment to continue in the work they hold dear still remains. He revealed that the couple had initially hoped they could continue within their royal roles, but not be publicly funded. They had not been able to do so thus the exit.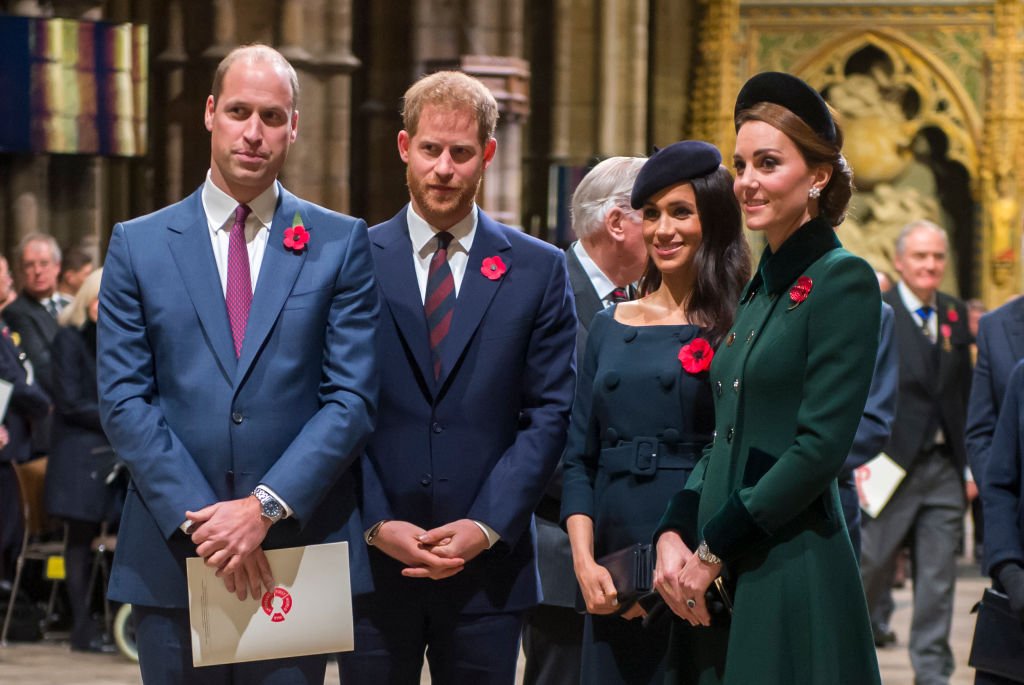 ---
"What I want to make clear is we're not walking away, and we certainly aren't walking away from you. Our hope was to continue serving the Queen, the commonwealth, and my military associations, but without public funding. Unfortunately, that wasn't possible."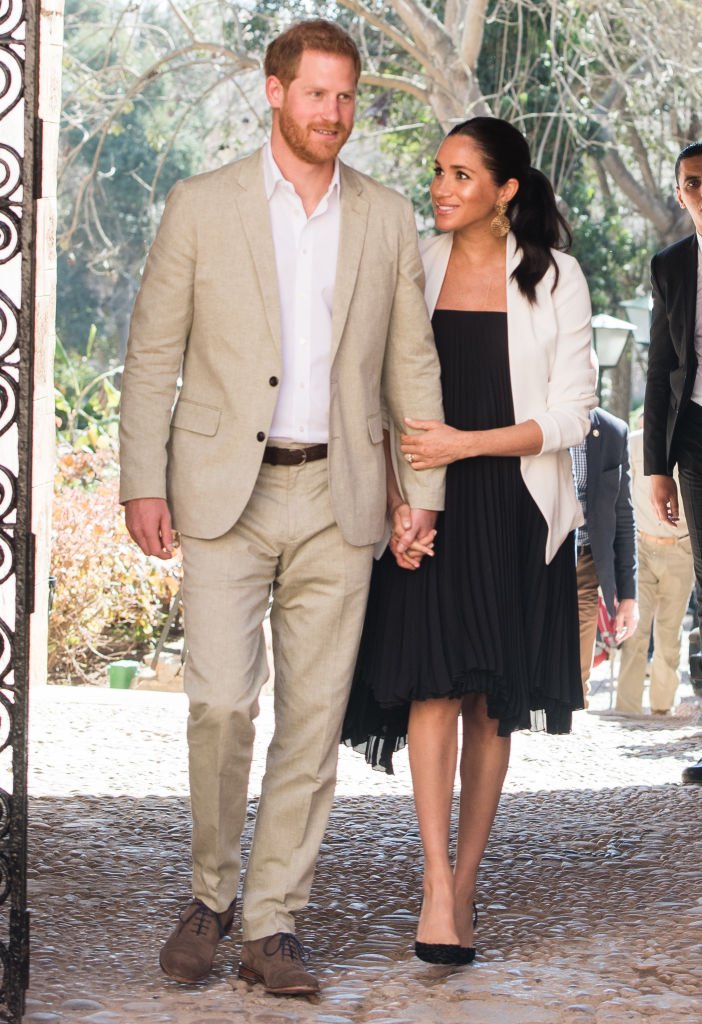 ---
He ended the speech beautifully stating that:
"Together, you have given me an education about living. And this role has taught me more about what is right and just than I could have ever imagined. We are taking a leap of faith—thank you for giving me the courage to take this next step."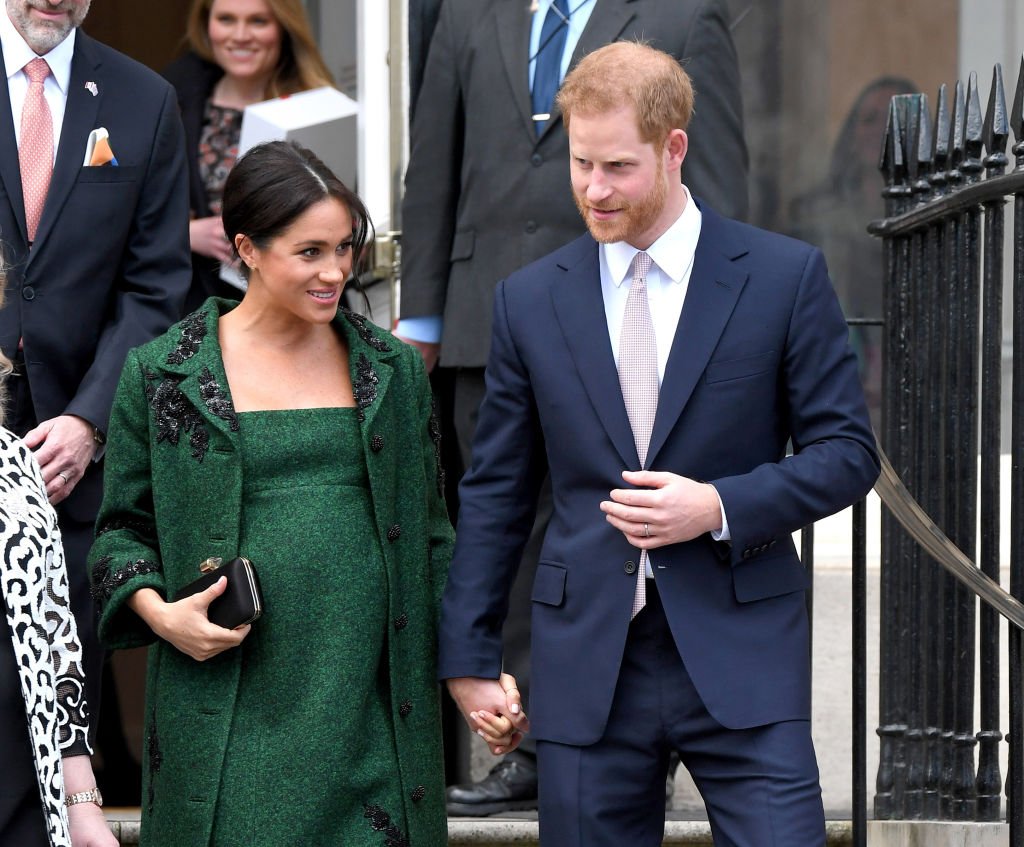 ---
What do you think about their decision? These royals have given up what some can only dream of. But who are we to judge, we have never walked a day in their shoes... Leave your thoughts below and stay tuned for more!
Sources: EOnline The Daily Beast