Closer Look at Royal Children's Dress Code
So you think your parents were strict with your wardrobe growing up? I bet whatever most of you went through doesn't compare to the strict rules and regulations the younglings of the Royal Family have to adhere to on a daily basis. We're taking a look at the protocols that dictate the royal children's dress code. Enjoy!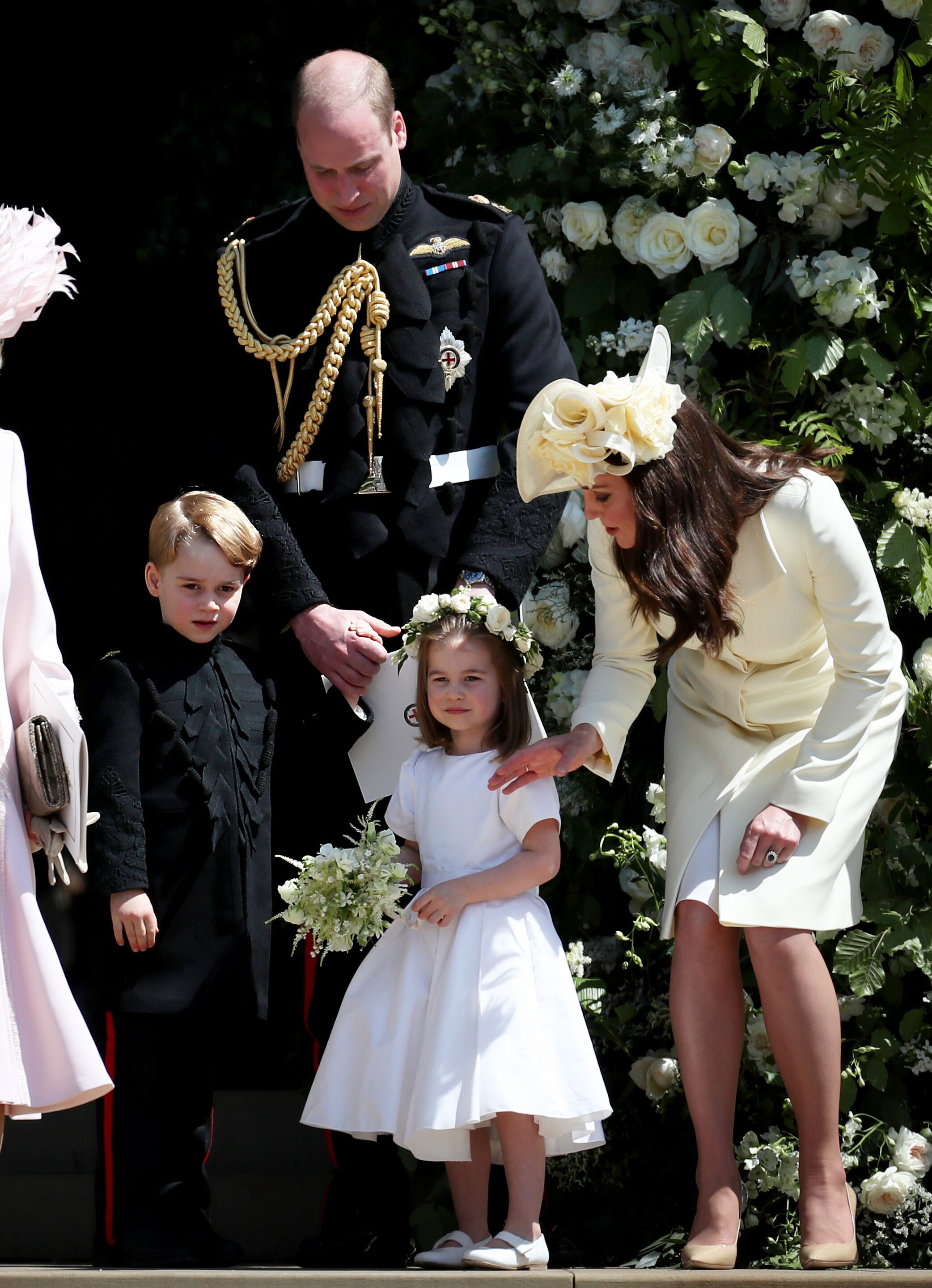 ---
Unlike most boys his age, Prince George is mostly seen in public wearing a shirt, occasionally a jumper, and always paired with shorts. If it's a cold day out, he'll cover up his little legs with some high socks that leave only his knees to the mercy of the wind. But why this specific fashion choice for the little prince?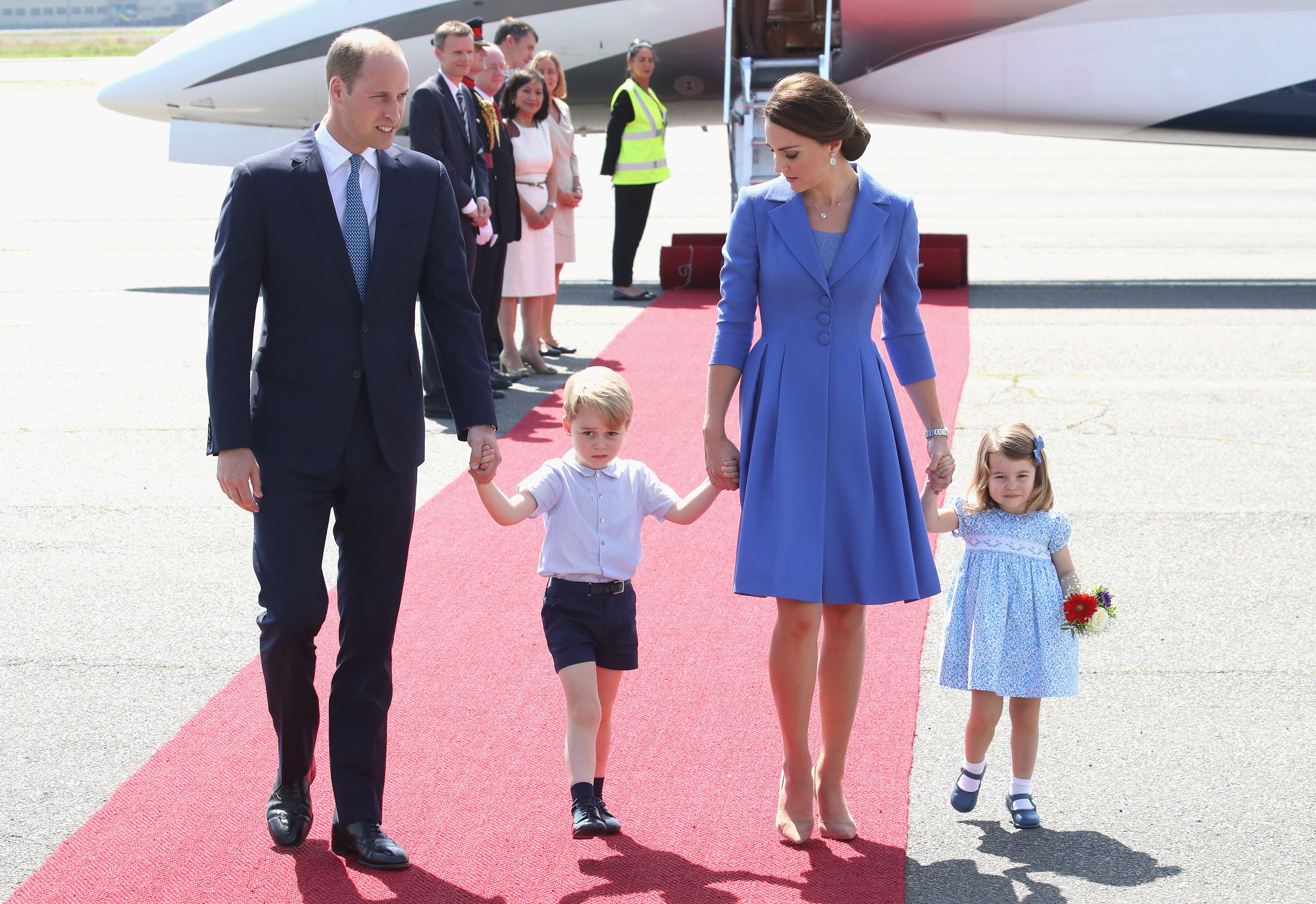 ---
SHORTS ARE FOR BOYS, TROUSERS ARE FOR MEN
For the Duke and Duchess of Cambridge picking out what their dear son has to wear on a day out in public has to do with making sure he is dressed appropriately. By appropriate, we mean a balance of keeping up with royal British tradition, "heritage and more proletariat customs, such as the 'suburban' habits" as William Hanson tells the Sun Online.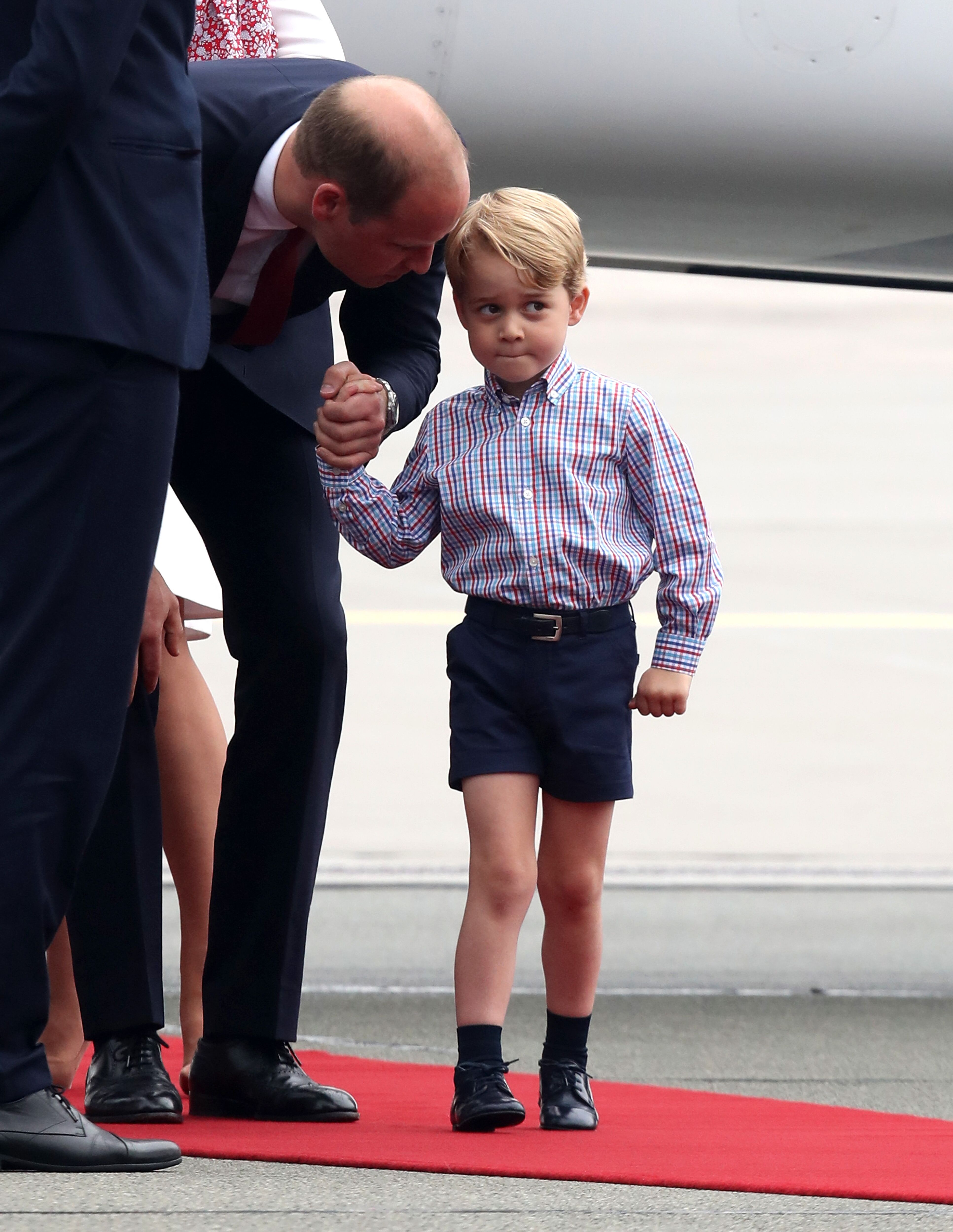 ---
He goes on to state that this is in accordance with the historic traditions that state "shorts are for little boys, trousers are for men." This means we probably won't be seeing little Prince George in trousers very often anytime soon. He did, however, break the rule when he wore trousers to his uncle's wedding.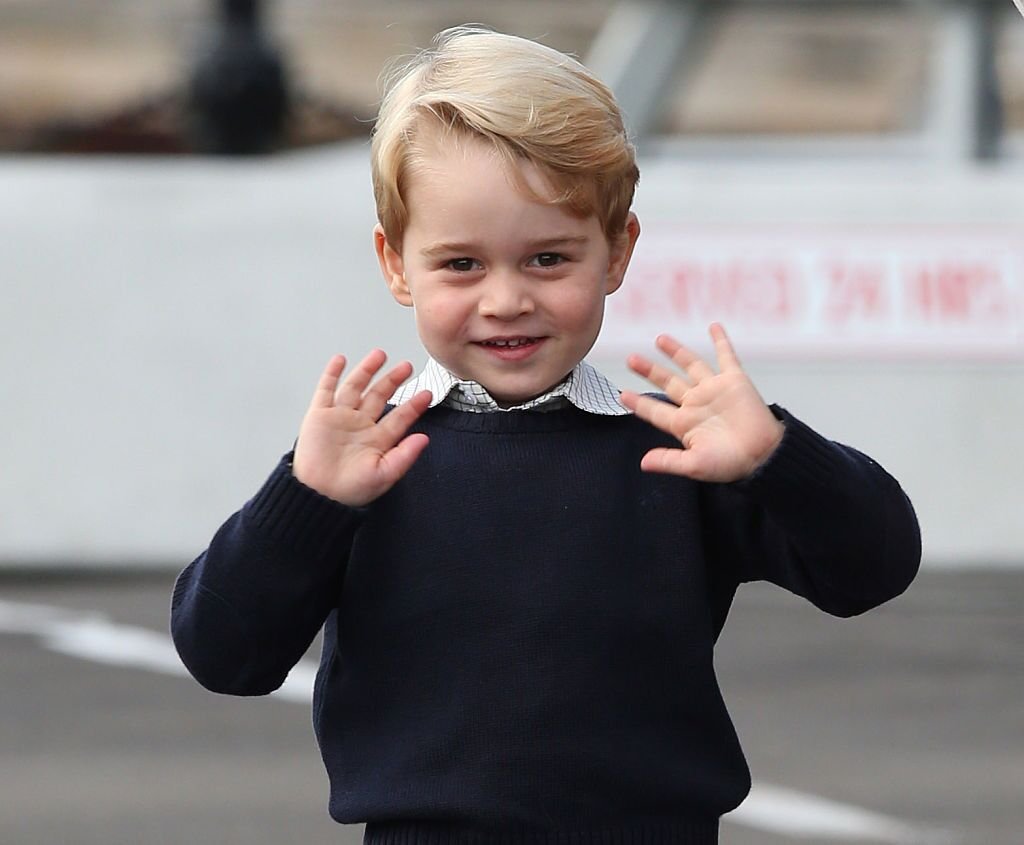 ---
In England, little boys wearing shorts is a moniker of class. Typically, wealthy and noble families will dress their young boys in shorts rather than trousers. Therefore it makes sense the Prince should be always be dressed in such a fashion when making public appearances. He'll probably be wearing shorts until he's eight.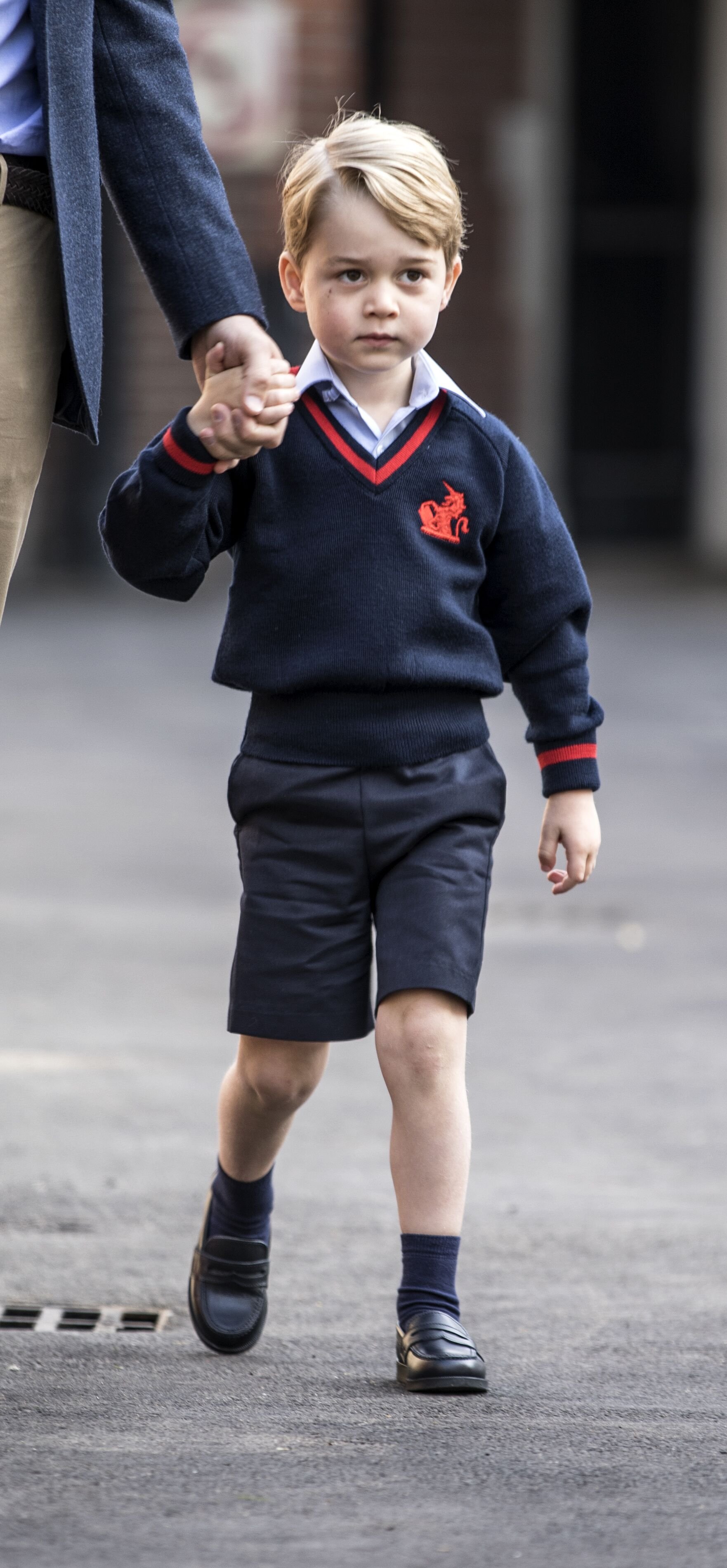 ---
SMOKING SMOCK DRESSES FOR THE PRINCESS
Princess Charlotte, on the other hand, doesn't need to wear shorts like her brother. She does, however, most often appear in a smock dress of some variation like the one she's wearing in 2019's annual Trooping the Color, or otherwise known as the Queen's birthday celebration.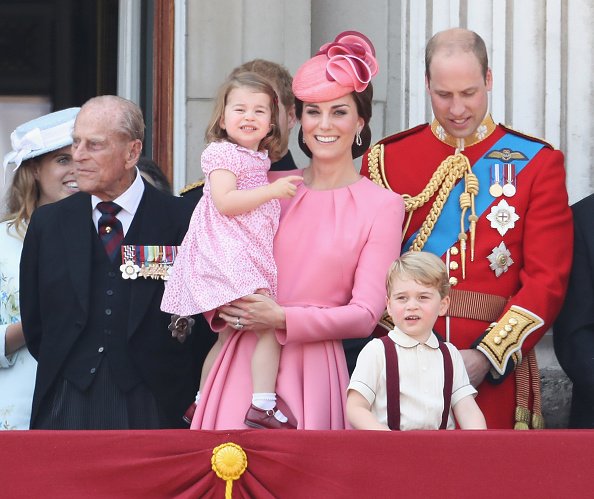 ---
Many have called the young Princess' look 'dated' but we think it suits her well and makes her quite beautiful. Just like her mother, The Duchess of Cambridge, whatever she wears turns in to a hot product. Take for example the dress she wore when she and her brother were on their way to meet their newborn brother, Prince Louis.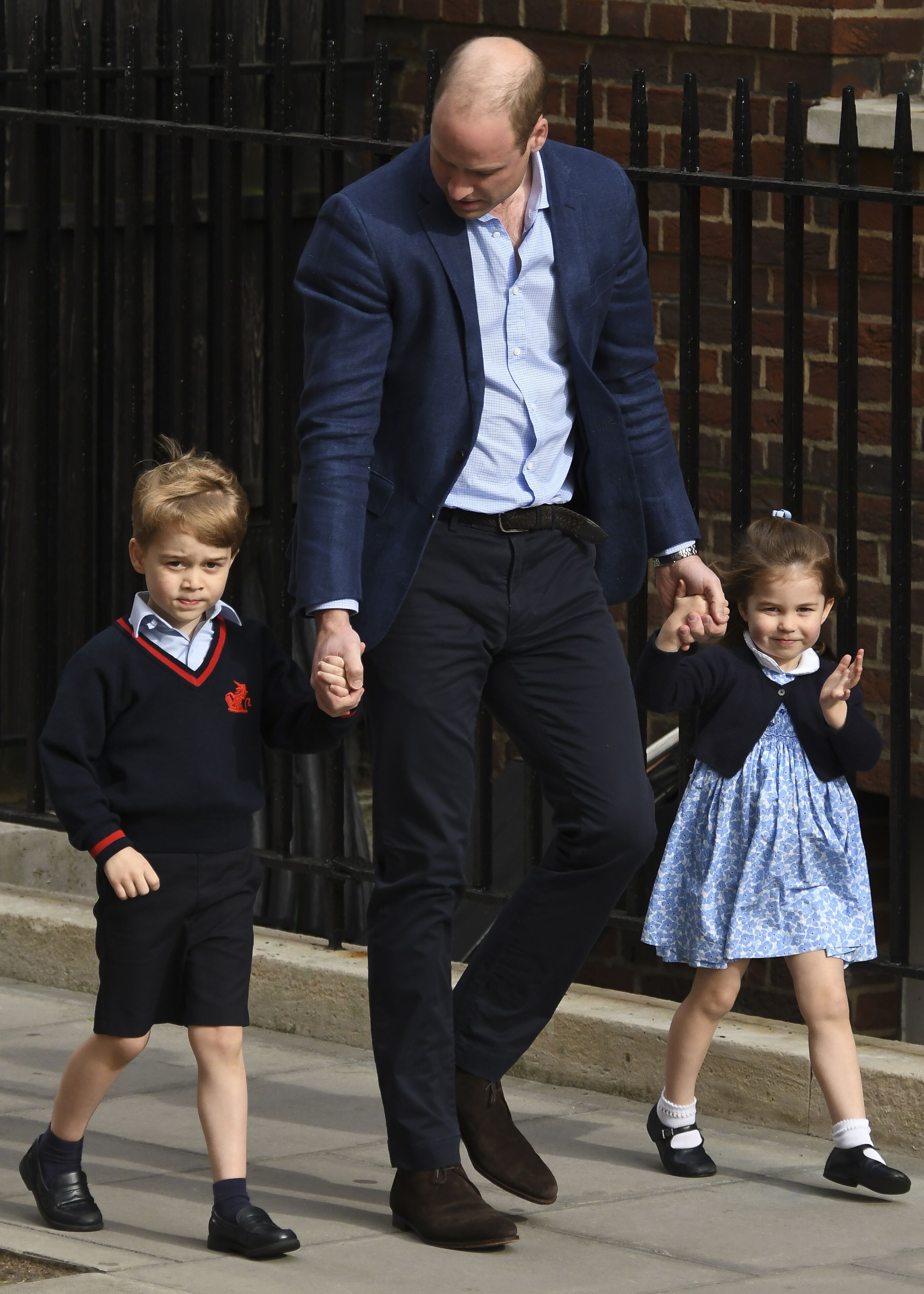 ---
On the momentous occasion for the family and their country, the Princess wore a cardigan over a blue floral smock dress. The Princess' dress was actually designed by an old school friend of the Duchess of Cambridge, who runs the company Little Alice London and the £45 dress quickly sold out.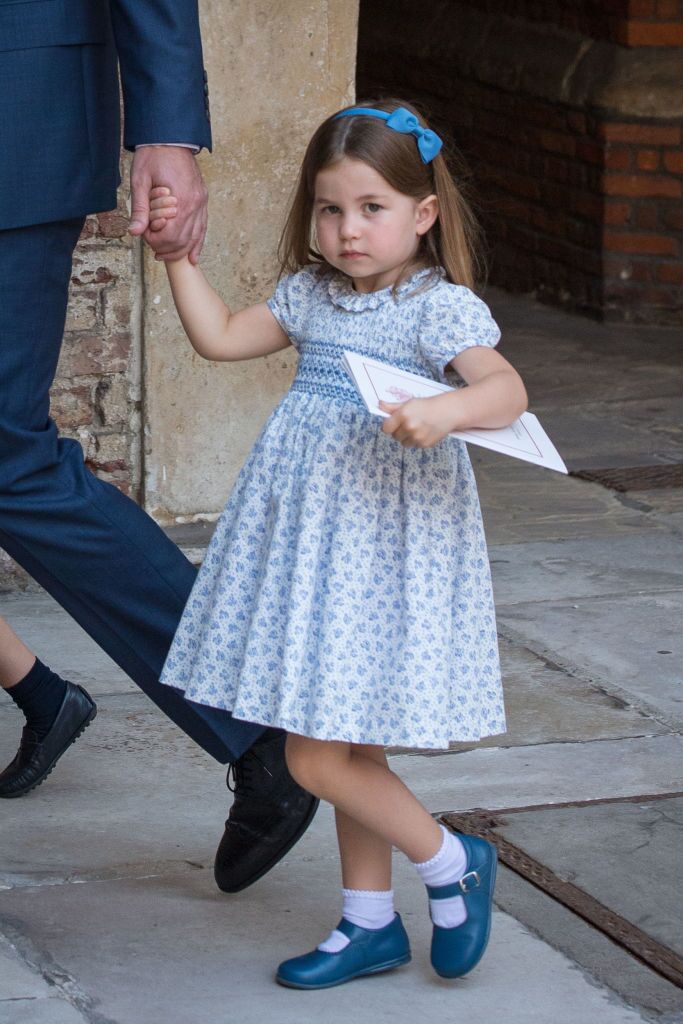 ---
THE CAMBRIDGE KIDS ARE TIMELESS
There has also been some talk about why the little Prince and Princess have always been dressed in such traditional, "not always normal" outfits. It has been said that the Duchess of Cambridge puts her children in retro-inspired outfits for official occasions because it is a way for recognizing the formality and importance of an event.
---
While at home, we don't really know what the Duke and the Duchess of Cambridge and their kids dress like. Hopefully, they're just like us, enjoying sweat pants and a jumper to get comfy. One thing is for sure though; like their mother and father, the royal children also have a separate wardrobe for official and public outings.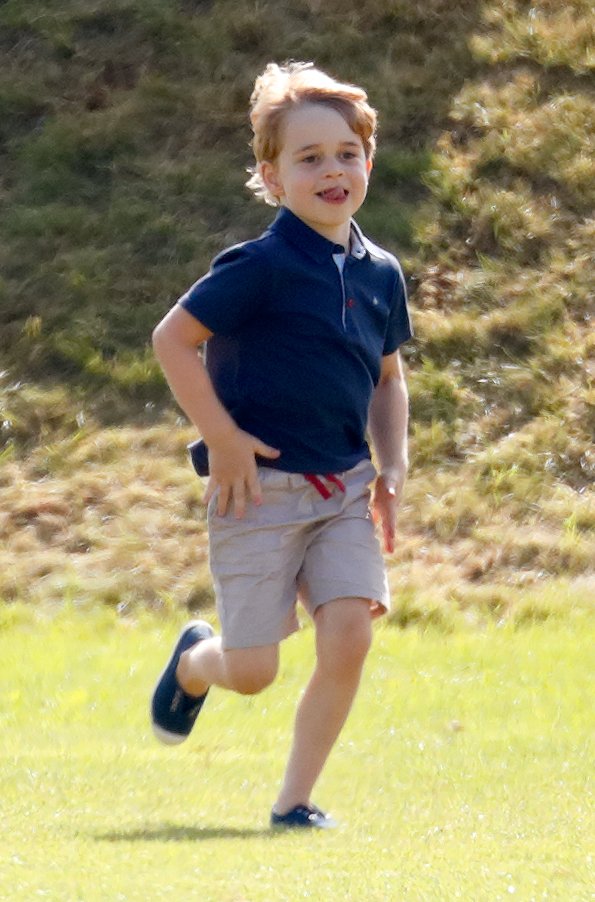 ---
A childrenswear designer who has dressed the Prince on multiple occasions, Rachel Riley, has shared that the decision to dress the young royals in retro-inspired and traditional outfits makes them seem timeless. This holds more sense when you take a look at the family and the children in their photos.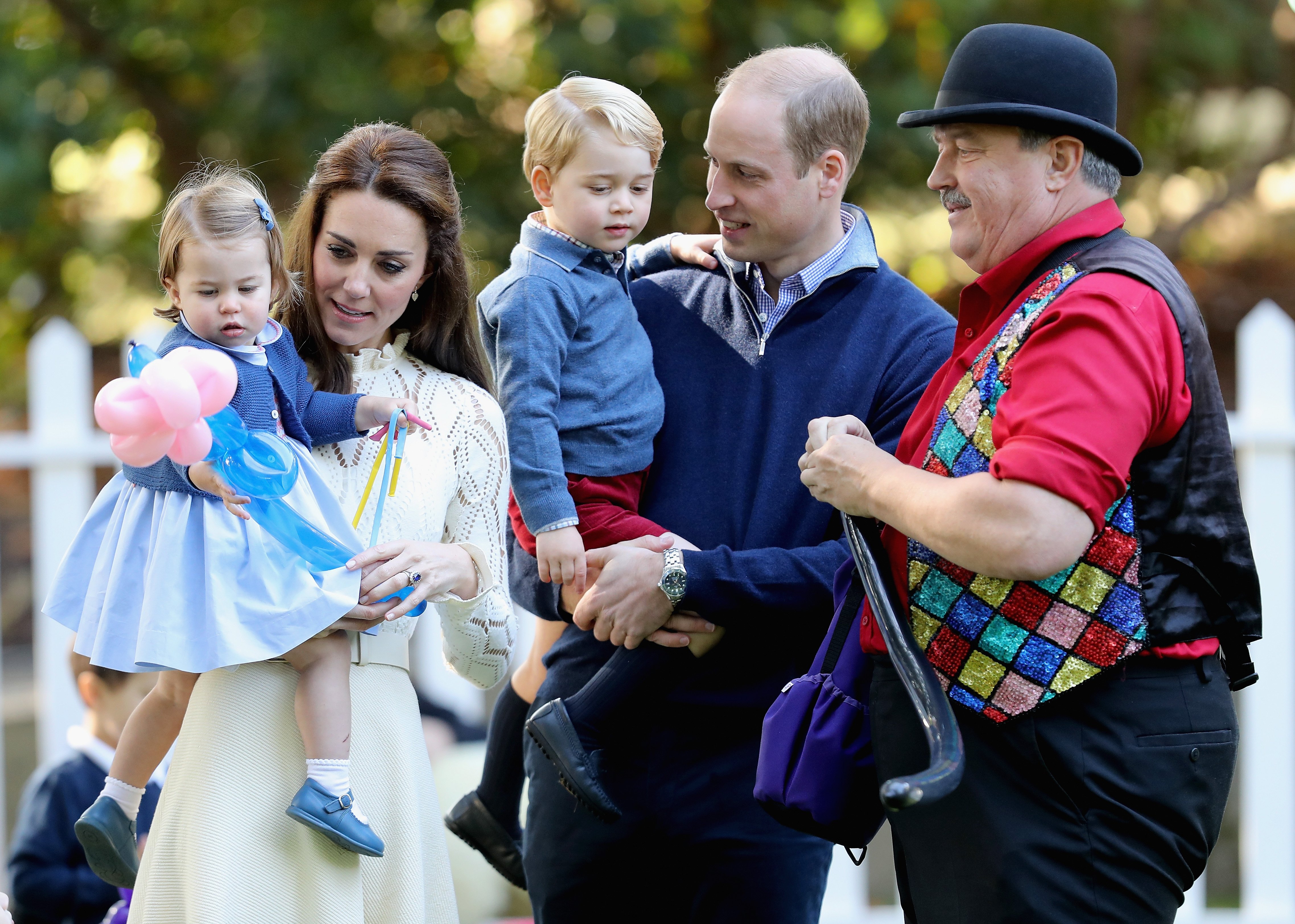 ---
She tells The Telegraph, "The reason why I design clothes that way is because if they wear very simple things, it's about the child, and it's timeless in that you can't really date a specific photo or put them in something that seems out of date." She also says the Duke and Duchess rather not draw attention to their kids.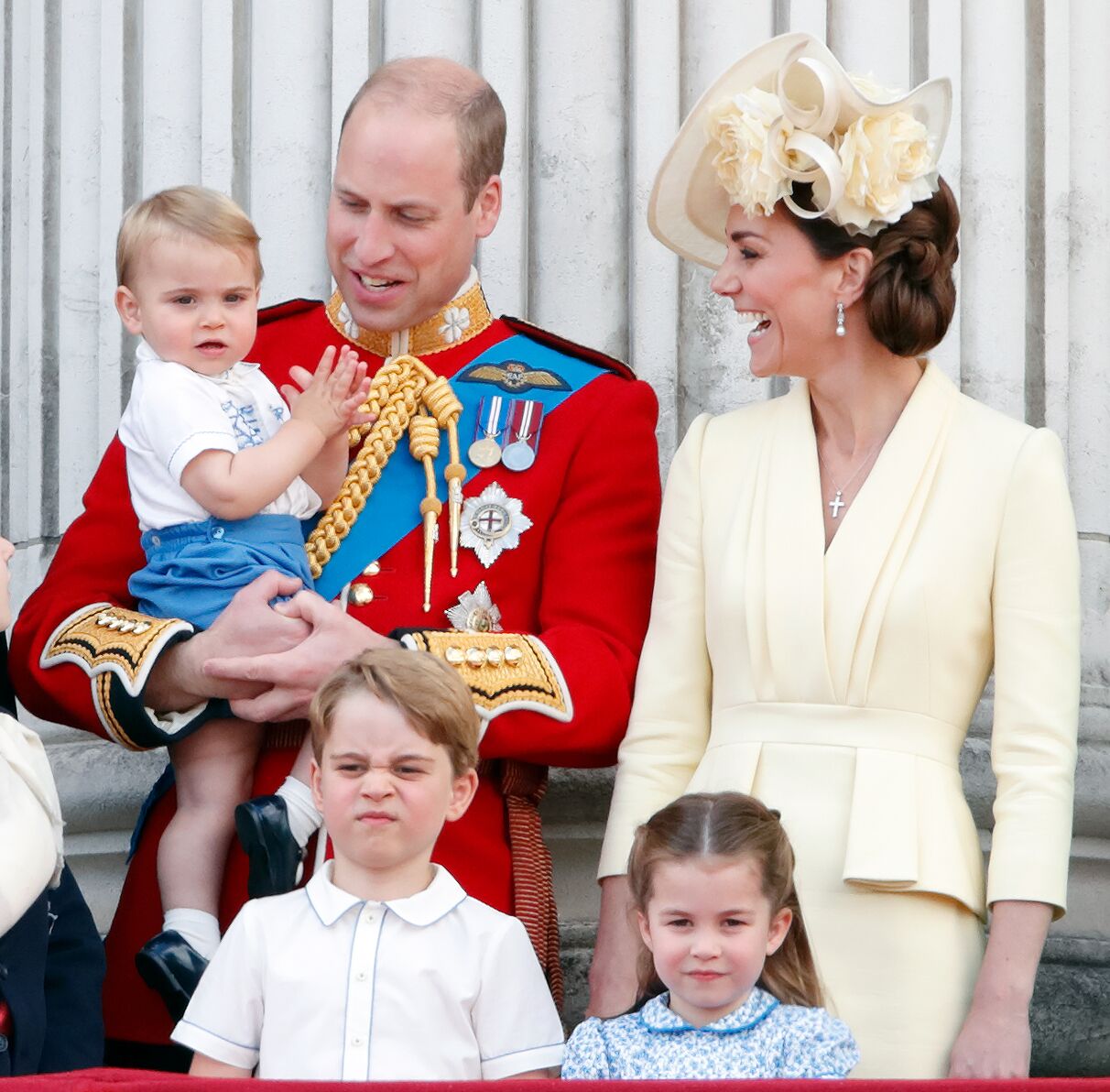 ---
LITTLE FASHION ICONS
While the Duke and Duchess of Cambridge may prefer that less attention is paid to their children, the world can't help but be adored by the young royals. Every time their family makes a public appearance fashion blogs, analysts and tabloids cover everything from the Prince's shorts to the Princesses headbands.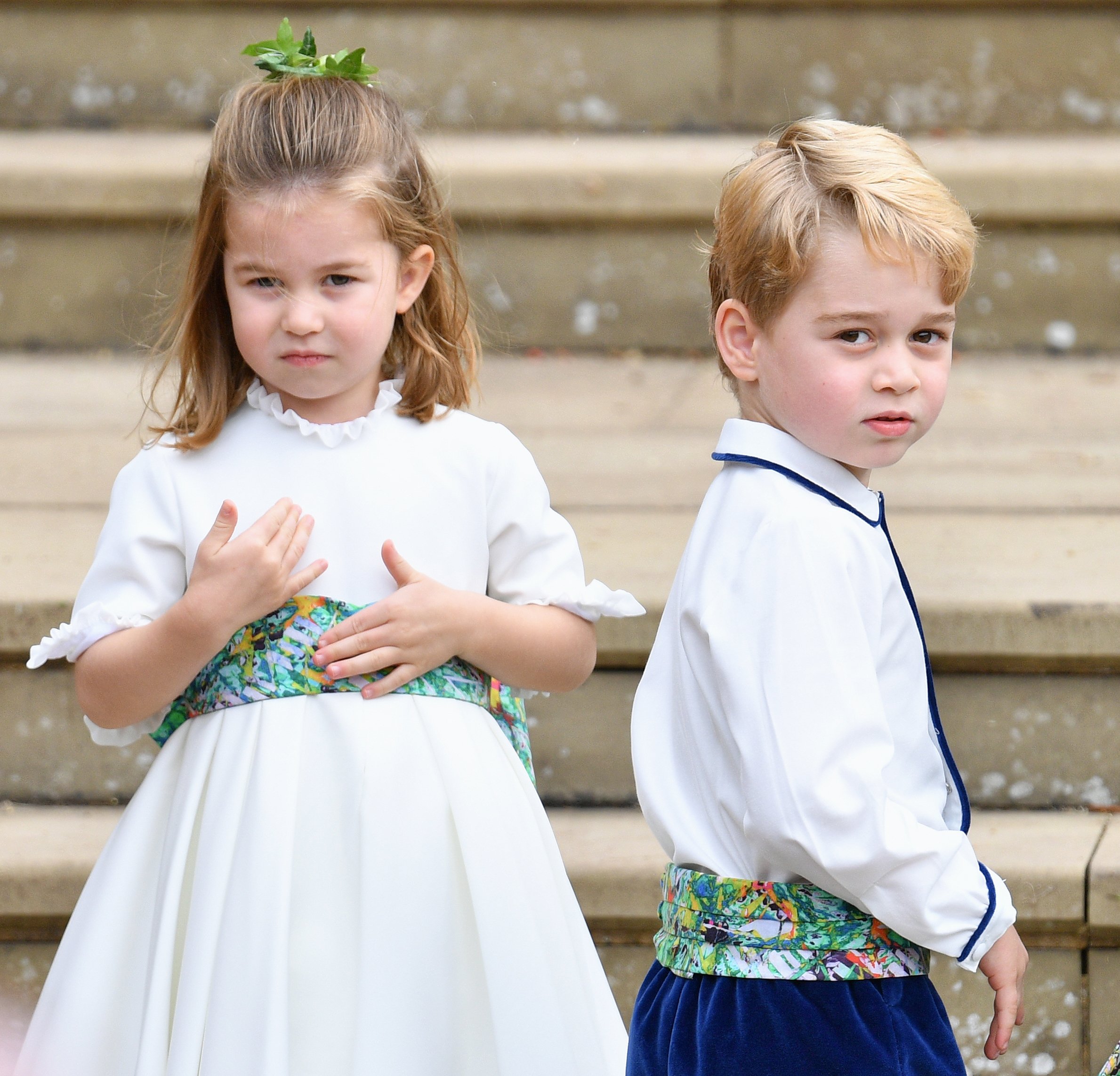 ---
Popular publications and editorials like Vogue, Hello Magazine, Harper's Bazaar, and Marie Claire have all taken part in breaking down, analyzing, and find sources to different outfits that not only The Duke and Duchess but also Prince George and Princess Charlotte have worn in public in the years since their family came together.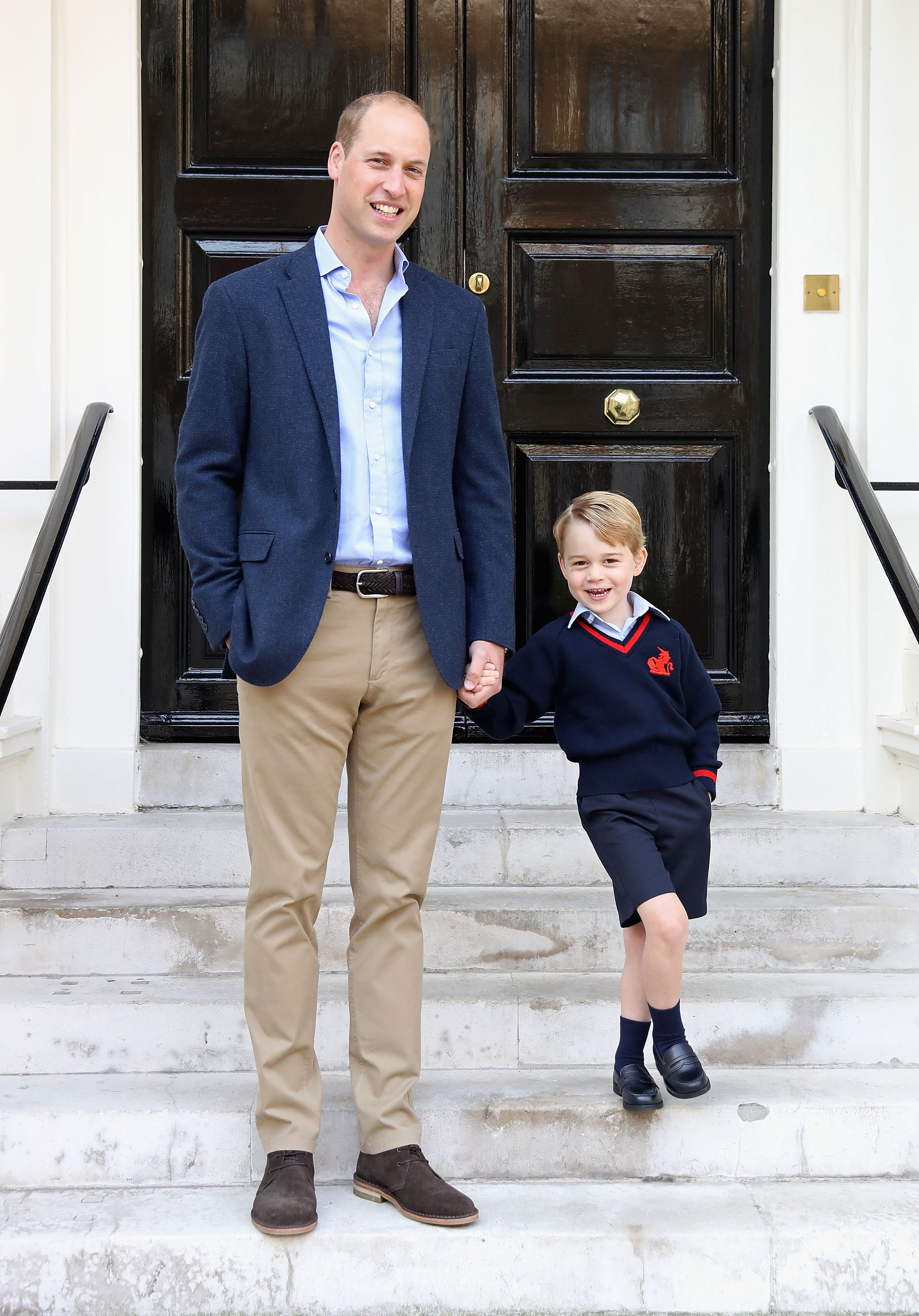 ---
RULES THE ROYALS ABIDE BY
Apart from the shorts rule for Prince George, there are a bunch of other fashion and etiquette rules that the Windsor Royals have to abide by whenever they make public appearances. We've listed down some of our favorites, which we're sure you've been scratching your head over ever since you started following the royal family.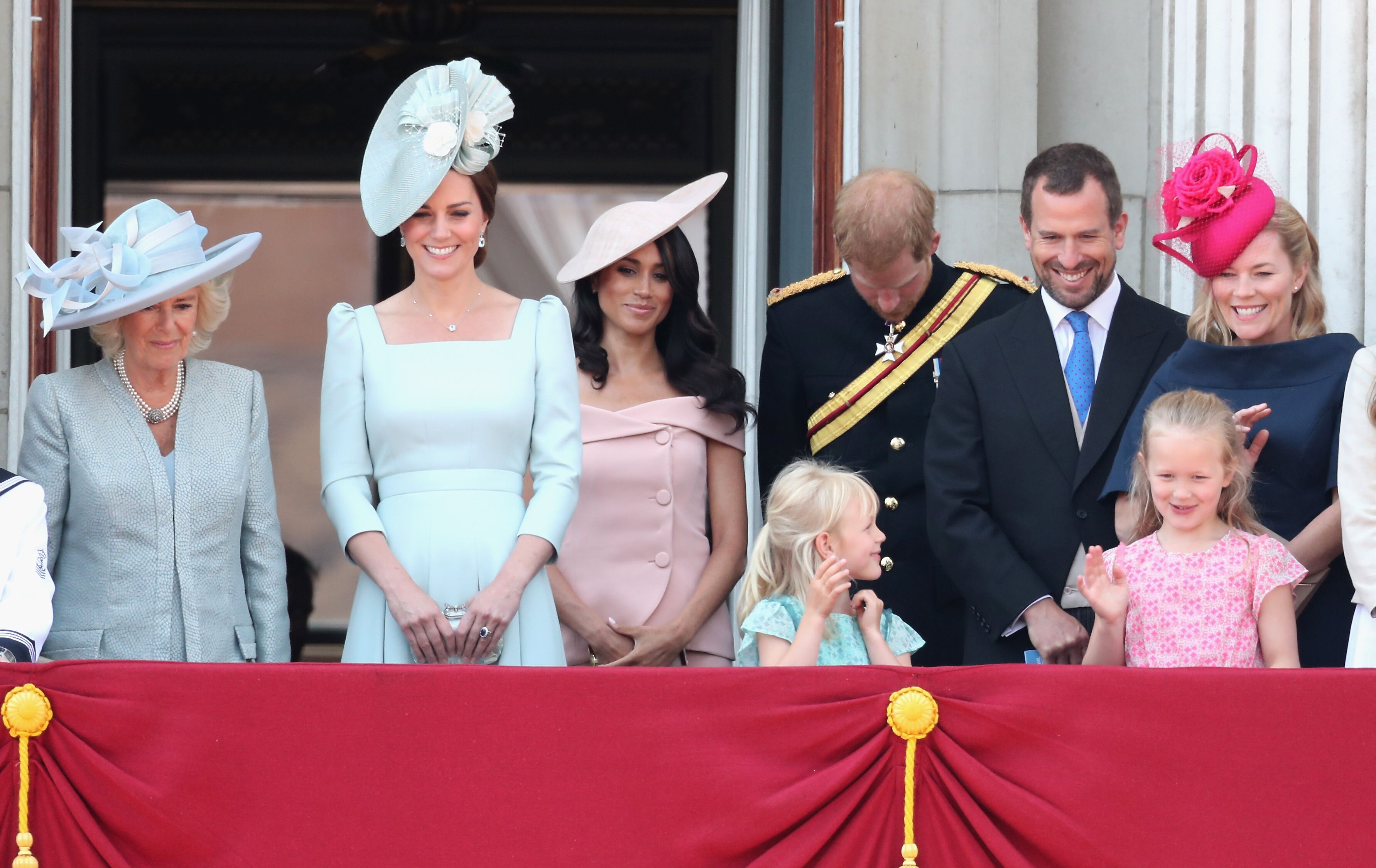 ---
NATURAL COLORS ONLY
It's a pretty known fact that Queen Elizabeth likes to keep her hands clean. She's most often seen sporting gloves, but when she's not, rest assured her fingernails will have natural colored polish on them. As she is the Queen, the rest of the women in the royal family are expected to do the same.
---
HATS ON LADIES 
Apart from being amazing fashion pieces that just demand your attention, the ladies of the royal family must follow a strict rule on wearing hats. Whenever they are at a formal event or acting in royal capacity they are often required to wear a hat or something that covers their hair.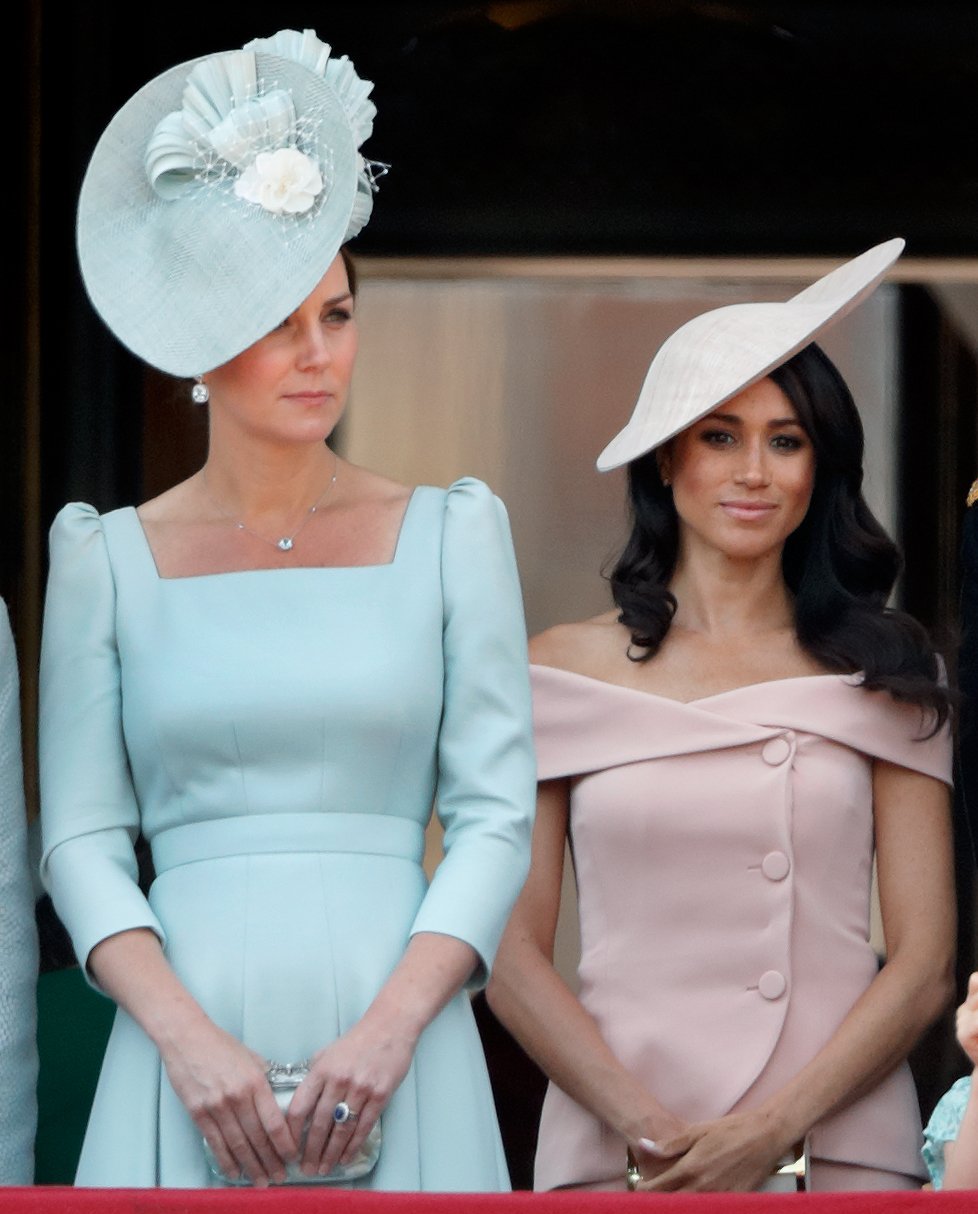 ---
While casually wearing wide-brimmed or pillbox hats were a fashion staple for women back then, they've since gone out of style after the 1950s. The royal protocol comes from this era which considers it improper for a woman to show off her hair while outdoors. The rule has been around since and is still followed, keeping headpieces a high fashion, and royal thing.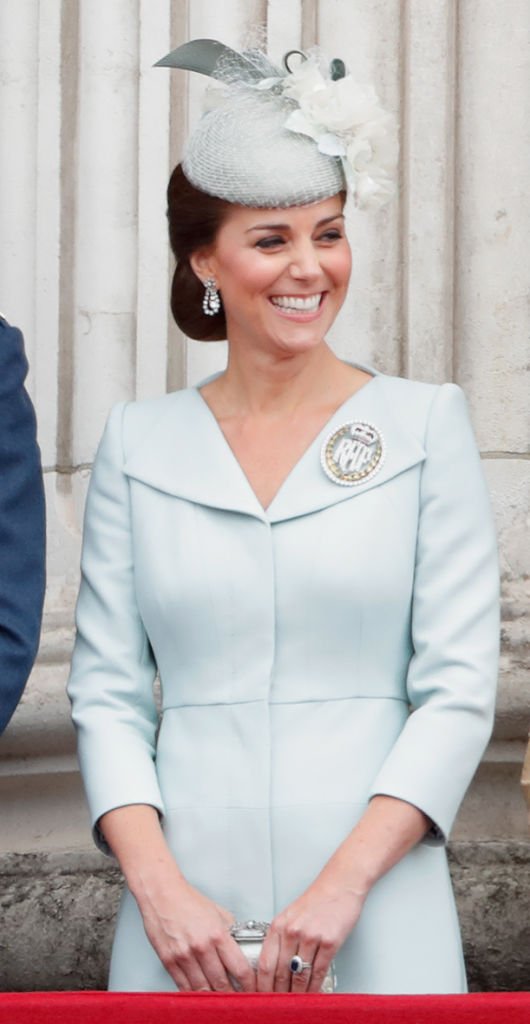 ---
HEADWEAR FOR THE EVENING
At formal events, after 6 pm, the ladies of the royal family are often expected to have a wardrobe change. They have to swap out their coats and day dresses, for their evening gowns. This is the protocol for formal events like state dinners or gala events.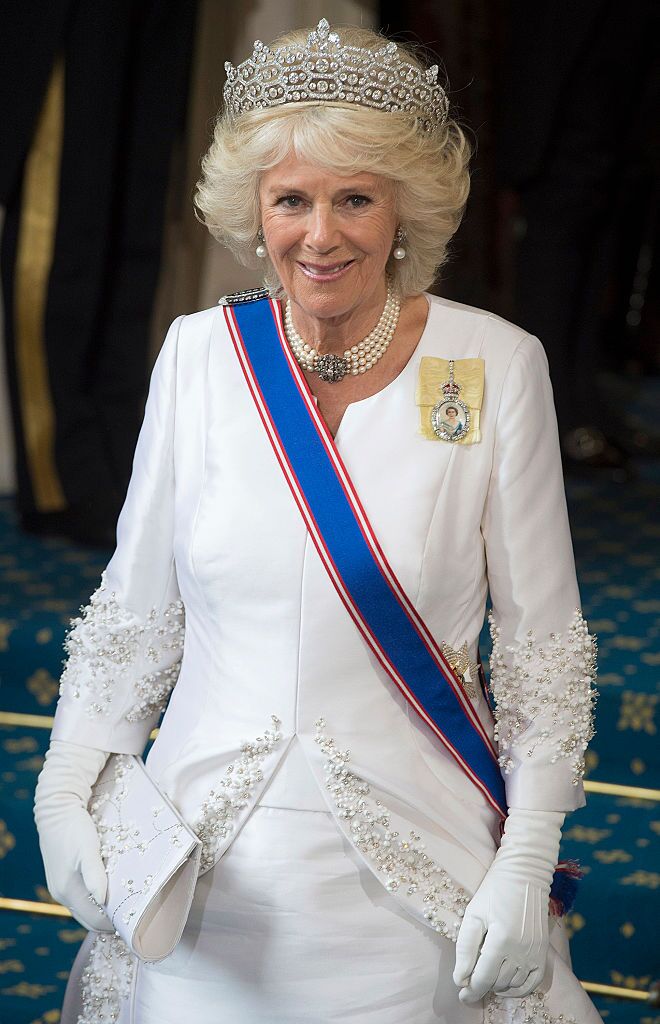 ---
It is during these times that you would see The Duchess of Cambridge dawn her tiara. Now that she is married to Prince William, the tiara is a must-wear piece. Tiaras are a sign of status according to etiquette expert, Grant Harrold, "it was a sign of status and would show you were taken and not looking for a husband."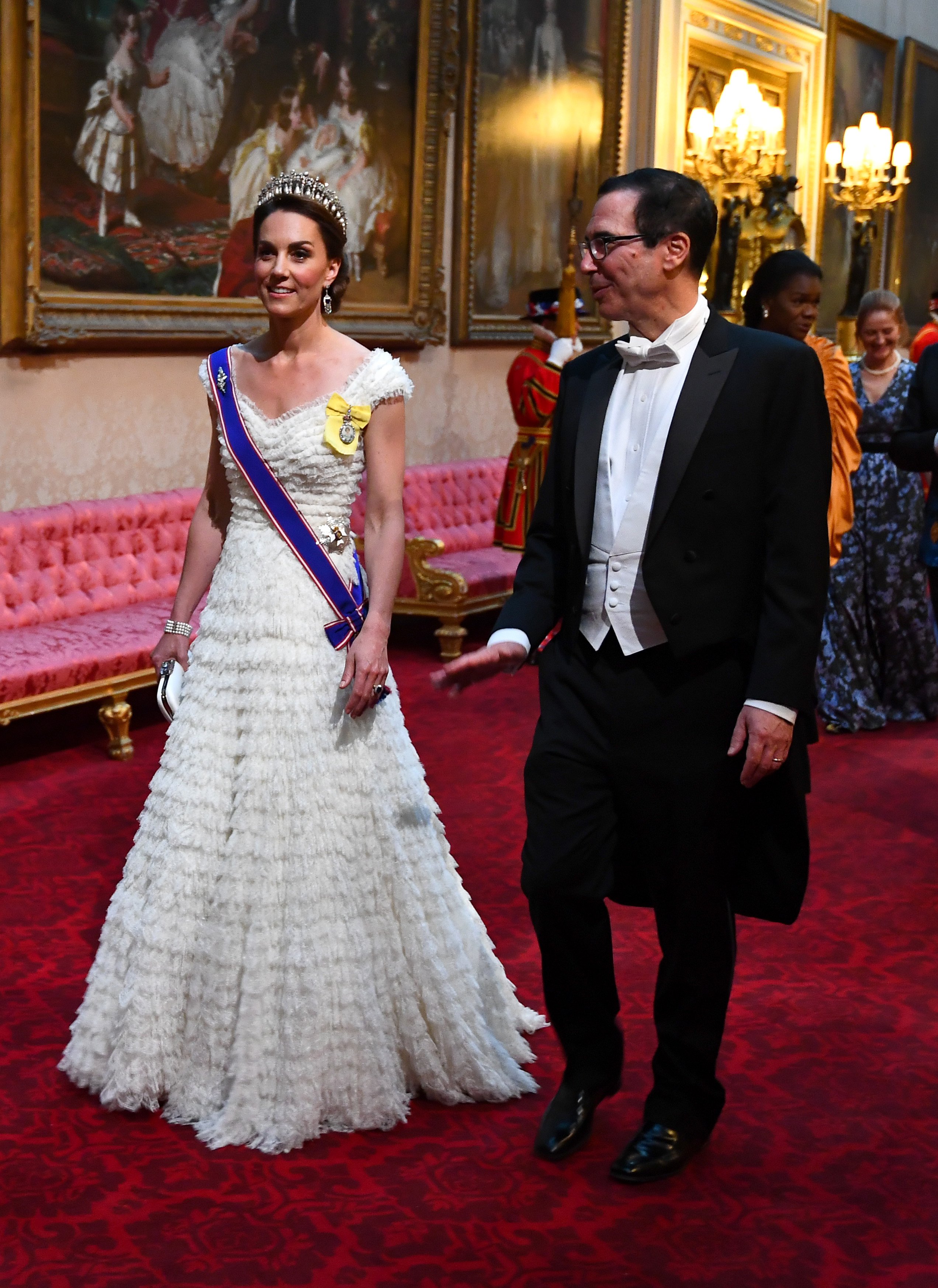 ---
RULES OF INFORMAL FASHION 
More often than not you will catch the Duke of Cambridge sporting chinos and his wife in a smart day dress or trousers teamed with a blazer at informal events. During these events, this is what is expected of Prince Willam and Kate as it is strict royal fashion protocol.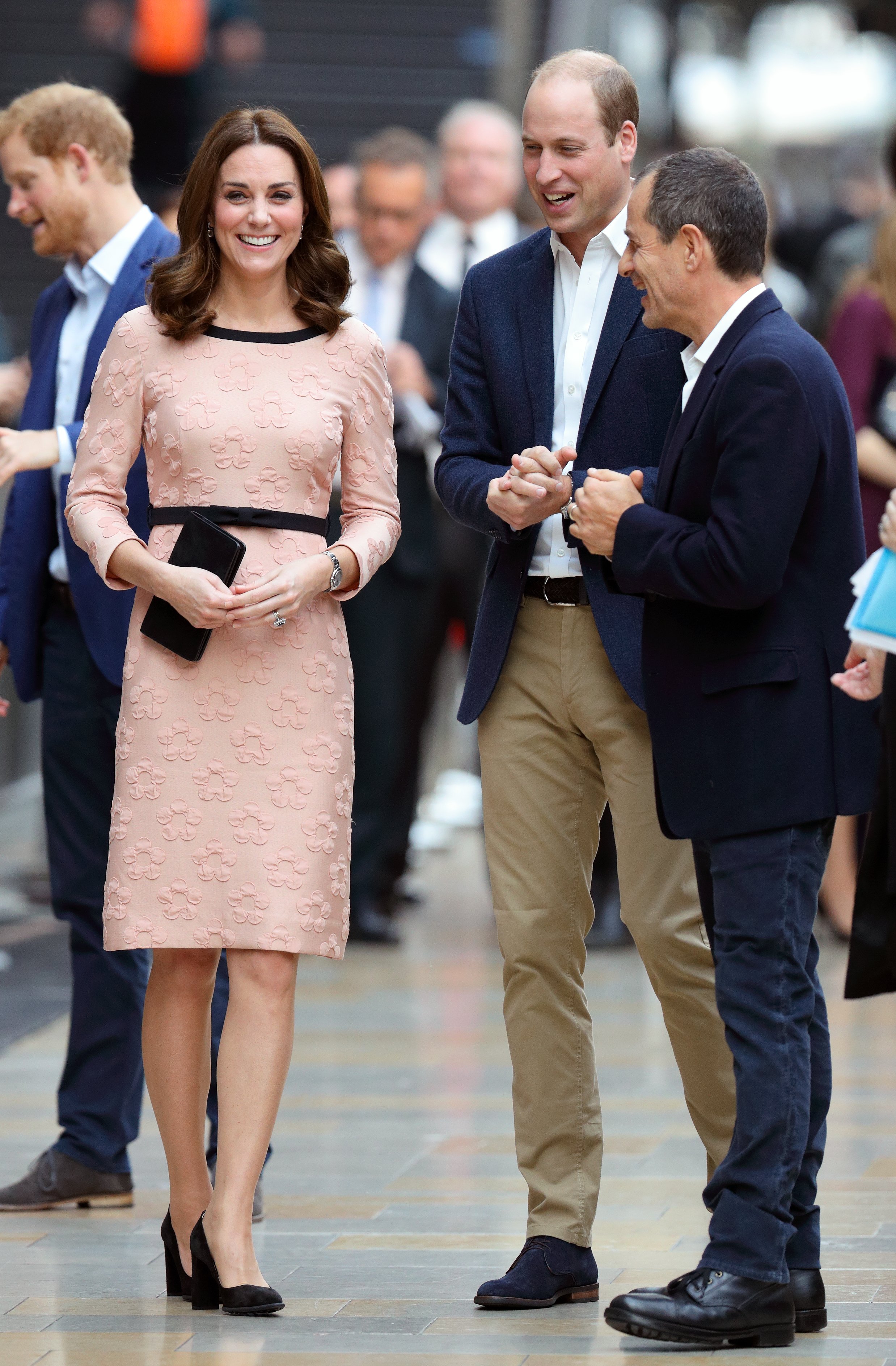 ---
Harrold shares that "Many places will not allow jeans as they are still seen as very casual wear, so it is better to play safe for both sexes." He also added, "But if the duchess is outside walking the dogs for example, then jeans are fine." Well, at least we know that they're comfortable.
---
COVER THOSE SHOULDERS, LADIES
Modern-day Princess and Duchess of Sussex, Meghan Markle, turned heads left and right when she made her first Trooping the Color ceremony in a bespoke creation by Venezuelan designer Carolina Herrera. However, the stunning Suits-actress and her dress weren't the only reasons why people's jaws dropped.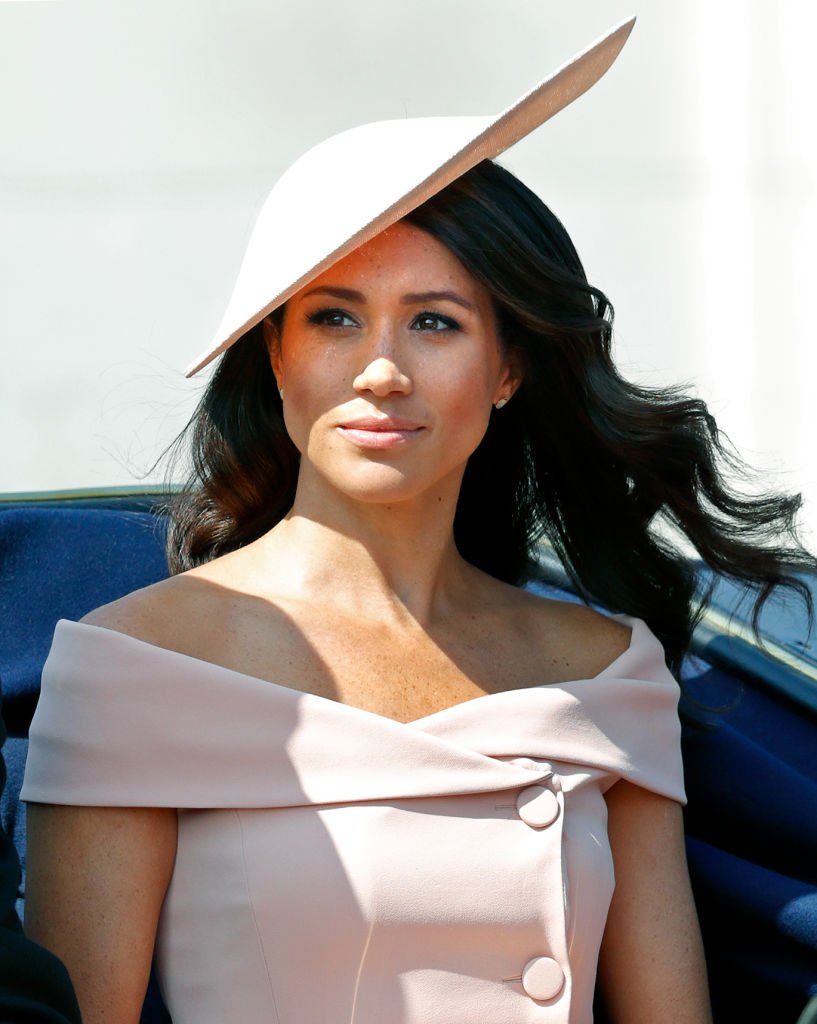 ---
On her first attendance in official royal capacity of the Queen's birthday celebration, The Duchess of Sussex broke one of the royal women's fashion rules, not exposing your shoulders. There is no doubt that the dress was beautiful from end to end. The problem, however, was that the dress was an off-shoulder one.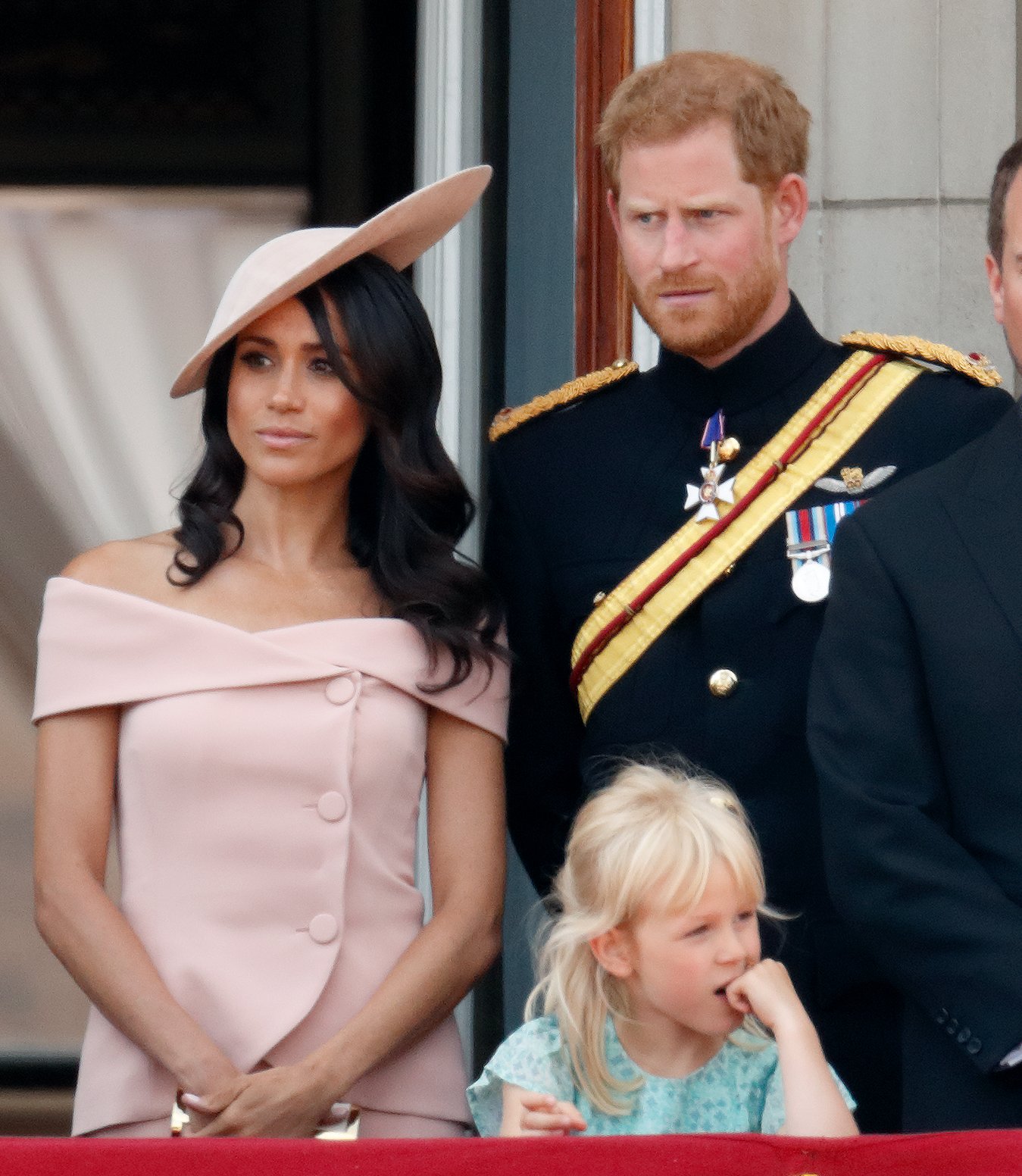 ---
SECRETS OF  THE CLUTCH
For the women of the royal family, the clutch bag is their go-to fashion accessory to complete their ensemble. They're usually small, versatile and match the color of their outfits. The clutch bag, however, is also a subtle tool for communications that the royal women use.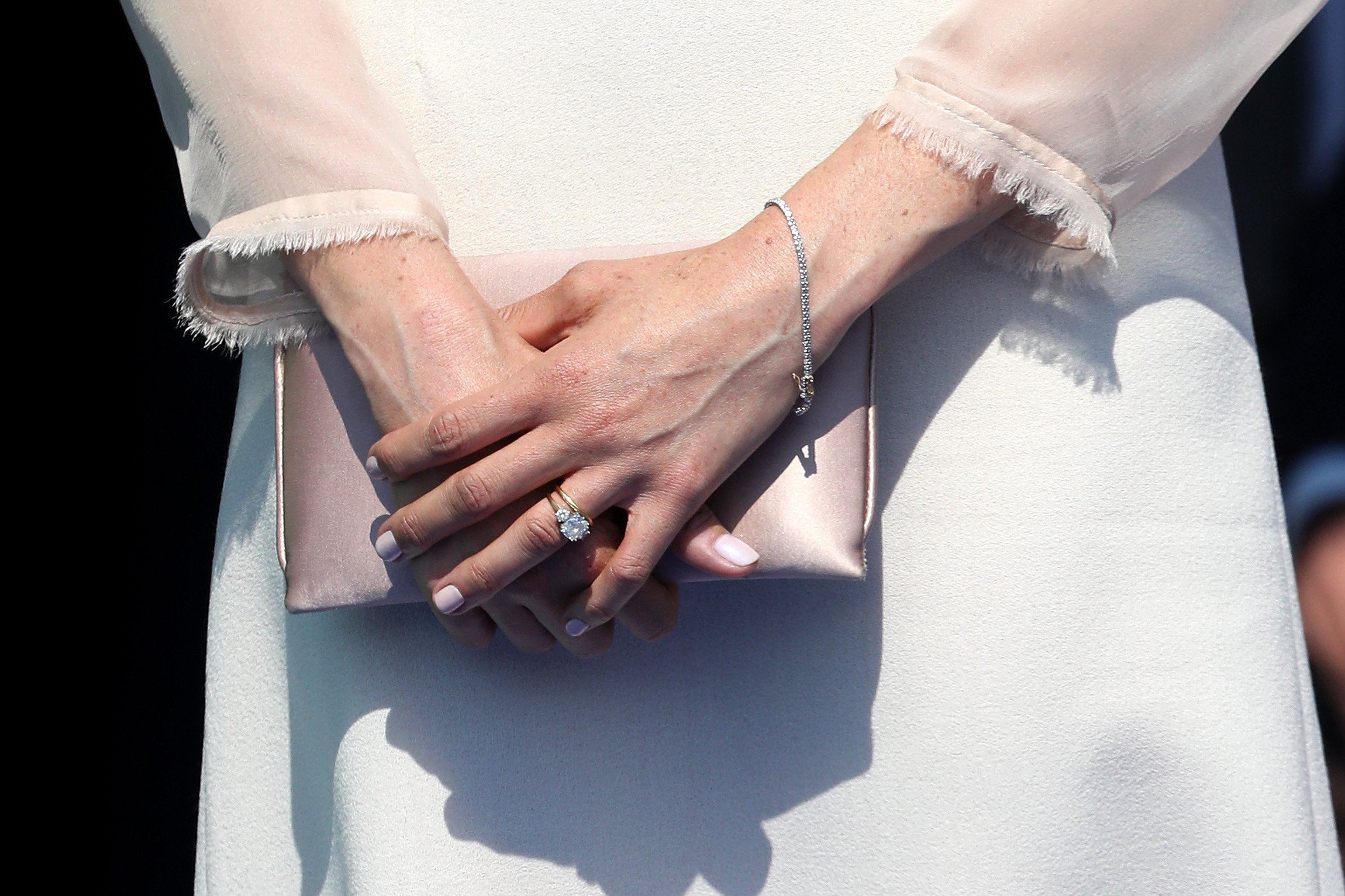 ---
Like its own private language, using one's clutch is the key to getting out of awkward social moments and so much more. For example, Queen Elizabeth uses her clutch to signal everything from when she is tired, wants to leave an event, to when she needs someone to save her from an awkward or tiresome conversation.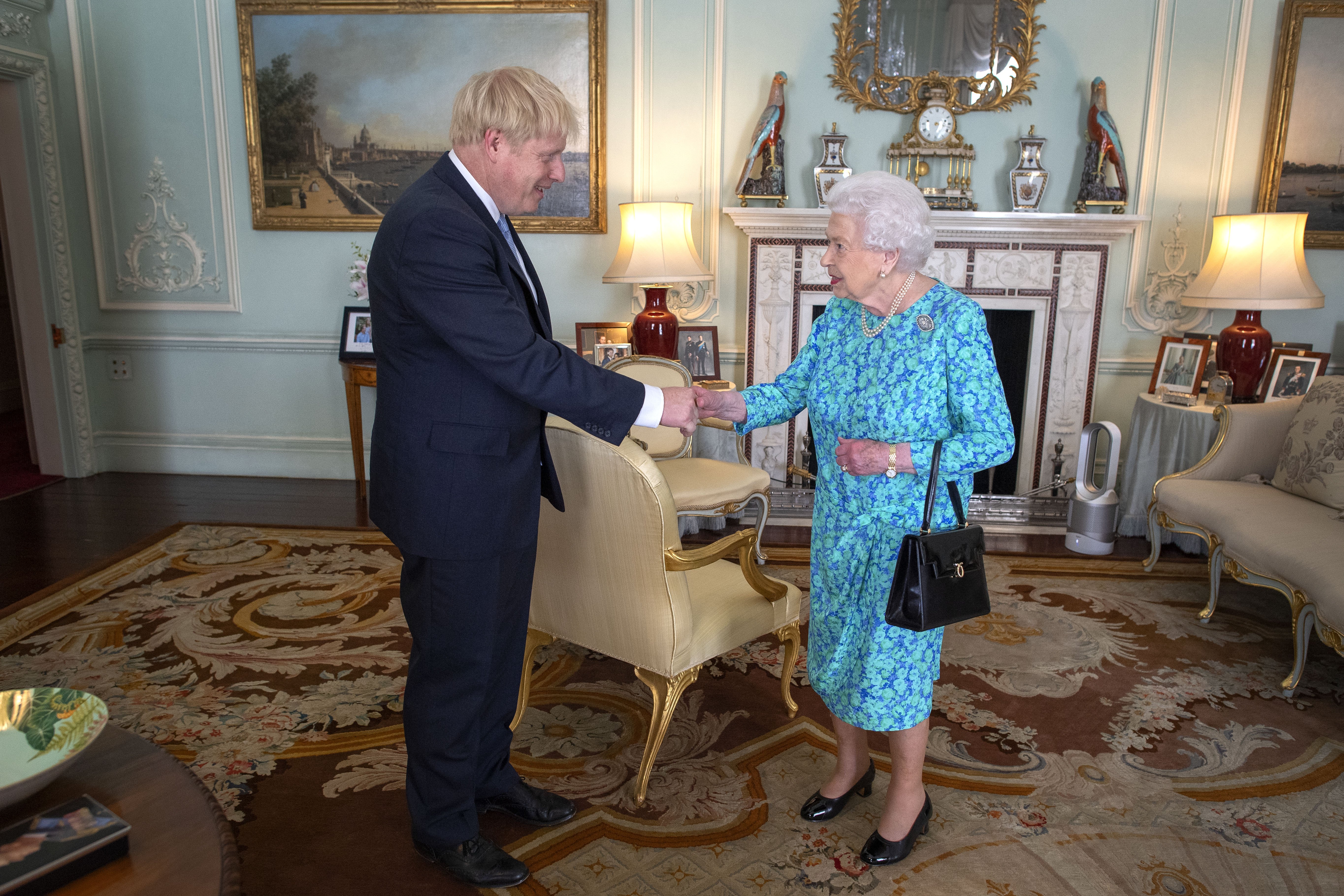 ---
How big of a Prince George and Princess Charlotte fan are you? How long have you been following the Prince and Princess of Cambridge fashion choices? Let us know in the comment section and stay tuned for more updates on the Royal Family, your favorite celebrities and more, here on Amomama!
Source: The Sun UK, BBC, Vogue, Marie Claire