Tom Hanks' Second Marriage Made Him The Nicest Guy In Hollywood
Why does Tom Hanks advise not to get married before 30? Was Rita Wilson the reason Tom left his first wife? And what is the secret to a happy Hollywood marriage? Though Tom Hanks and Rita Wilson recently made us all worry about their health, they keep giving us inspiration as the most adorable couple. So let's look inside their amazing love story that spans over three decades.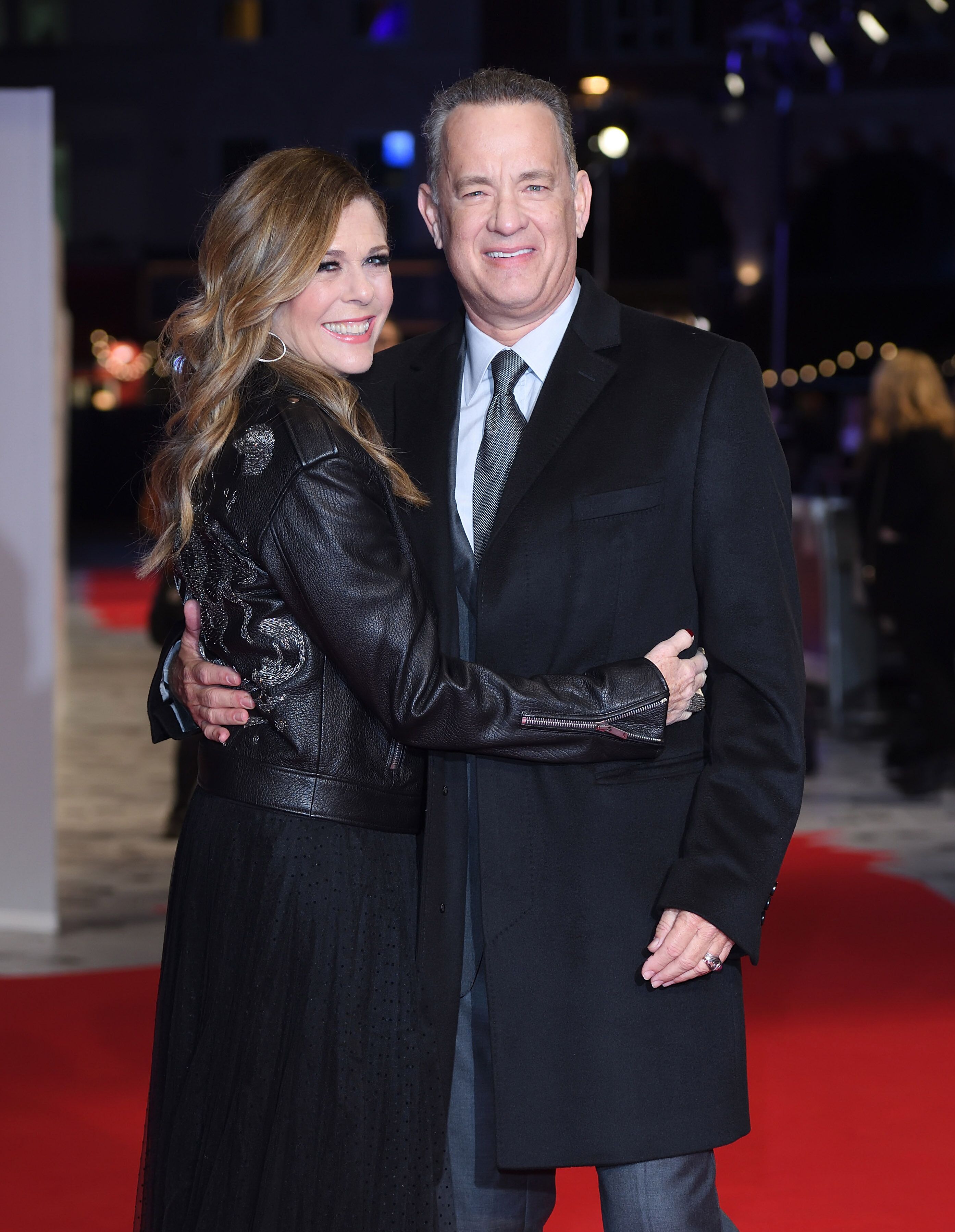 Cupid's First Try
Though Tom Hanks is the same age as his now-wife, Rita's on-screen career started earlier than his. 16-year-old Wilson made her TV debut in 1972 in a sitcom called The Brady Bunch. That was when Hanks first set his eyes on her, thinking that she was cute, but not expecting their paths to cross. Still, 9 years later the actors eventually met. And meanwhile each of them had their own share of sweet young romance. 
---
Not much is known about Rita's pre-marriage dating history. The only man publicly confirmed as Wilson's boyfriend was her high-school sweetheart D. David Morin. The young actress was his Senior Prom date - she even features in Morin's biography all these years later. But it looks like that teenage love was not a long-lasting one. Rita focused on her acting career, and so did David, who is now an actor, producer and writer.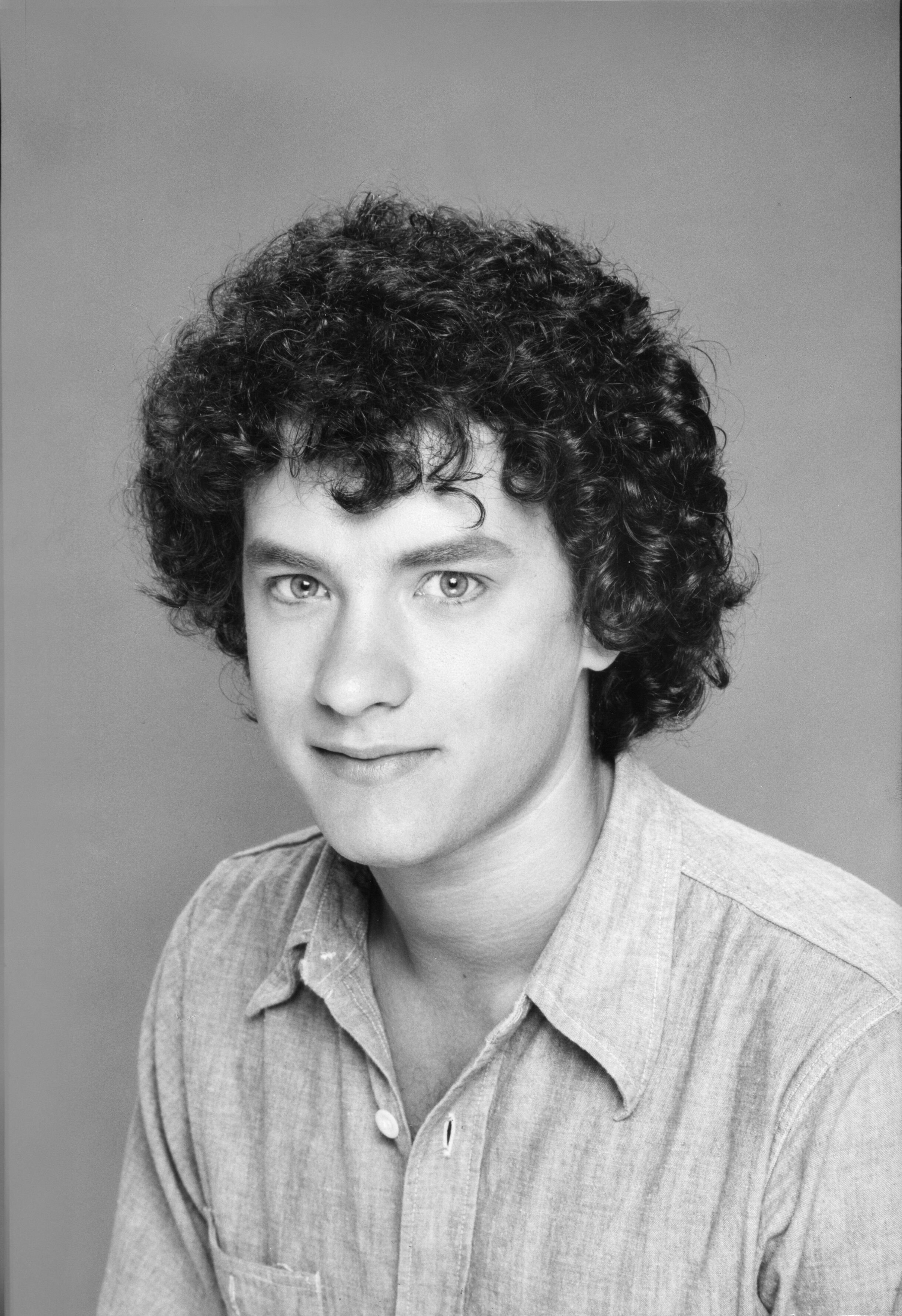 ---
And the first chapter of Hanks' love life features his college girlfriend Susan Dillingham, better known by her stage name Samantha Lewes. The couple had been in a long-term relationship, but they tied the knot only in 1978, a few months after their son Colin was born. Hanks once revealed that his first wife saved him from depression. 
'I was unable to fight my loneliness, thus I decided to marry Samantha Lewes' said the actor in an interview to Desert Island Discs.
Samantha supported Tom on his rise to stardom, and together they welcomed their second child, daughter Elizabeth Ann. Hanks first met Wilson on the set of 'Bosom Buddies' in 1981, and it was also the only time he shared the screen with his then-wife Lewes. So was that the beginning of Tom's love triangle? The actor claims that he discovered his feelings for Rita three years later, when they were both starring in 'Volunteers'.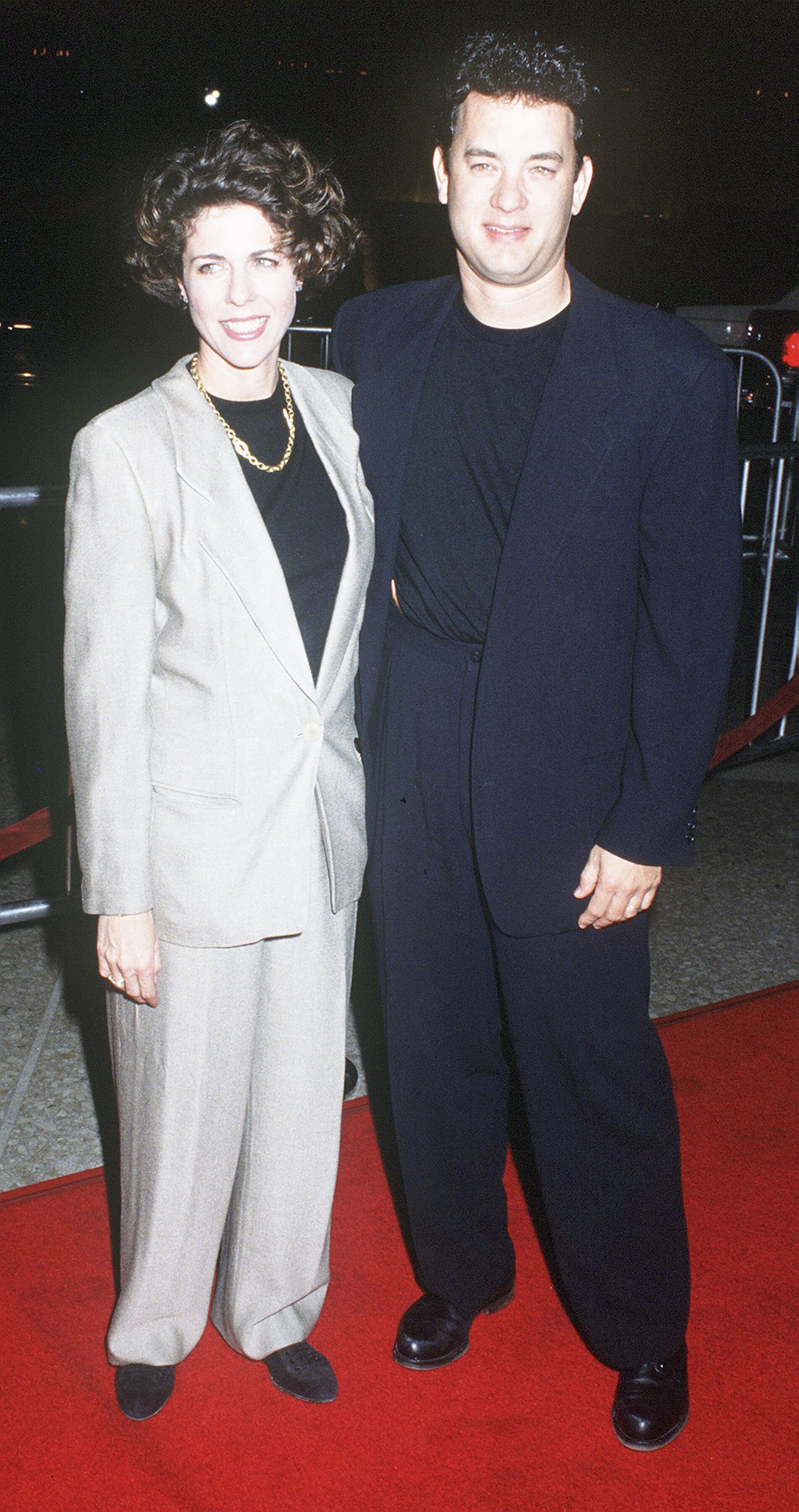 ---

As he told GQ magazine: "Rita and I just looked at each other and — kaboing — that was that. I asked Rita if it was the real thing for her, and it just couldn't be denied." 
Hanks finalized his divorce in 1987 after he had already made public appearances with Wilson. And this turbulent beginning grew into a happy union that was just meant to be.
Tom's second time was a charm
Hanks did not wait long to propose to his soulmate. The couple said their vows in 1988, just a year after Tom's official divorce. And since then, Hanks has blossomed as both a husband and an actor. So was it just the right chemistry, or did Rita give Tom something he was badly missing? 
---
Hanks never had a happy family: he grew up in a broken home. His parents divorced when he was 4, and he had lived in 10 different houses before he was even a teenager. Hanks lived with his father, and watched how his dad's next marriage fell apart, too. So the future actor decided to become a husband at 22, hoping to find something he did not have as a kid. But his first, young marriage was broken before he even met Rita. Wilson shaped his vision of a healthy home life, and according to Hanks, it's a marvelous fabric to exist in.
As the actor told Oprah, "Honestly, I married into a classic old-world family structure in which people like to spend time with each other and construct their lives so they can. That hadn't been part of my existence up 'til then."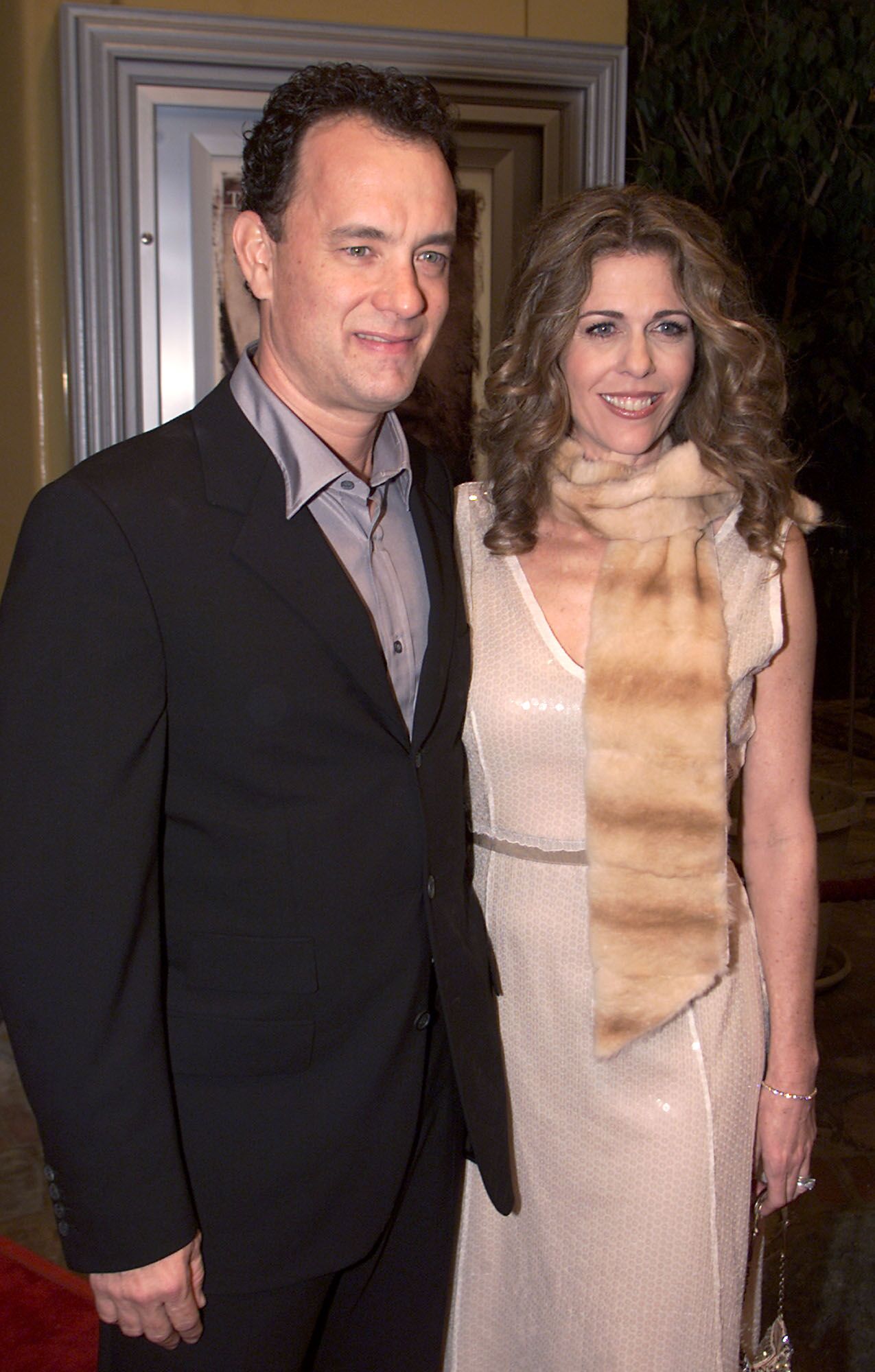 ---
Together with Rita, Tom welcomed two more sons: Chester "Chet" Marlon in 1990 and Truman Theodore in 1995. Thus the father of four could finally give his kids the family he never had, and let go of the blame for his first failed attempt.
Partners in every crime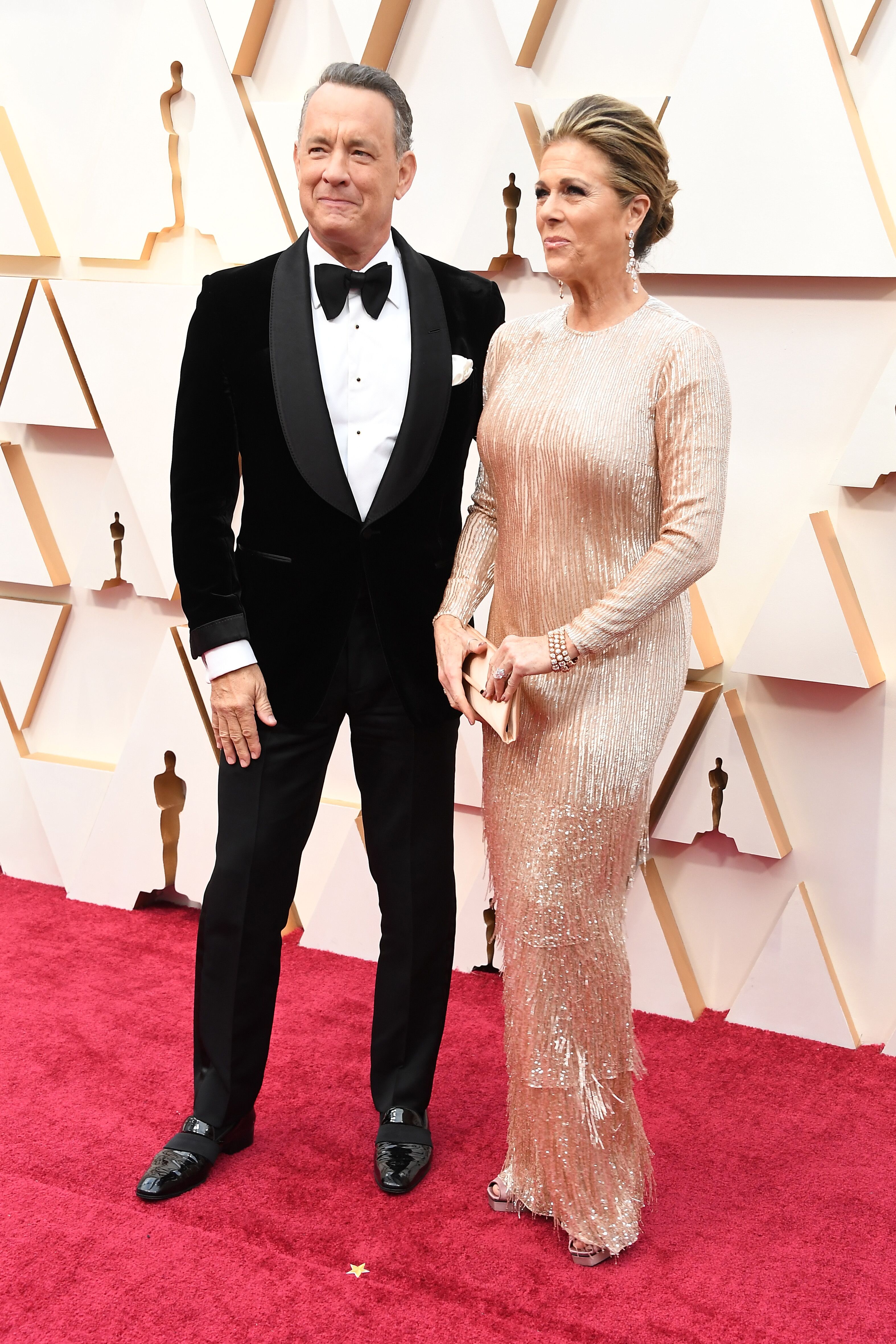 When Tom's career skyrocketed, Rita was by his side, cherishing every big victory of her talented husband. It was Hanks' time to shine, and her own professional path was somewhat secondary to Tom's success. In 1995 Hanks became the second actor in history to win two back-to-back Oscars for his roles in Philadelphia and Forrest Gump. Still, he never took his wife's support for granted, giving her emotional and sometimes even intimate credits in all of his acceptance speeches. Tom praises his better half for making him a better actor, as only with Rita did he get a chance to experience the emotions he later recreated in his roles.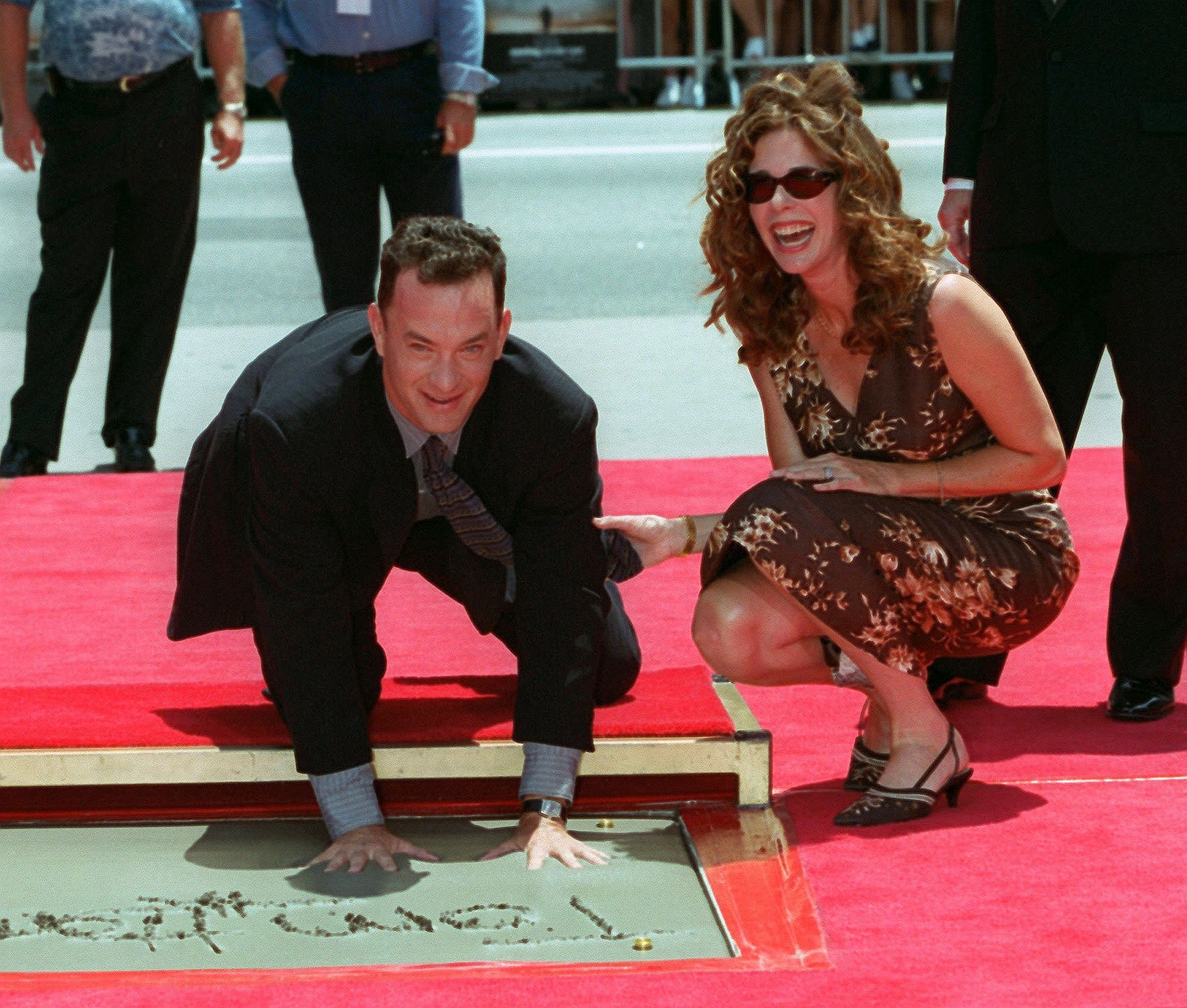 ---
Together the couple shared tons of red carpets and public kisses, met Princess Diana and the Queen, laughed at Tom's dirty cement hands at his hand and footprints ceremony, got Tom's star on the Hollywood Walk of Fame and received about a dozen other awards. The spouses also worked on a few projects together. As actors, Hanks and Wilson shared the screen in Sleepless in Seattle and Larry Crowne. But they also collaborated as producers on the films that honored Rita's heritage.
"I married a Greek babe. She was born right here in California, right here in Hollywood, but her folks are great." shared Tom.
---
Wilson was inspired by a play, My Big Fat Greek Wedding, which she saw in LA, and she decided to turn it into a movie. Together with Hanks, she co-produced the 2002 film of the same name and its 2016 sequel, as well as the TV show My Big Fat Greek Life, which aired in 2003. The couple also used those Greek vibes to create the ABBA-themed movie musical, Mama Mia! in 2008, and to make its follow-up film in 2018.
"In sickness and in health"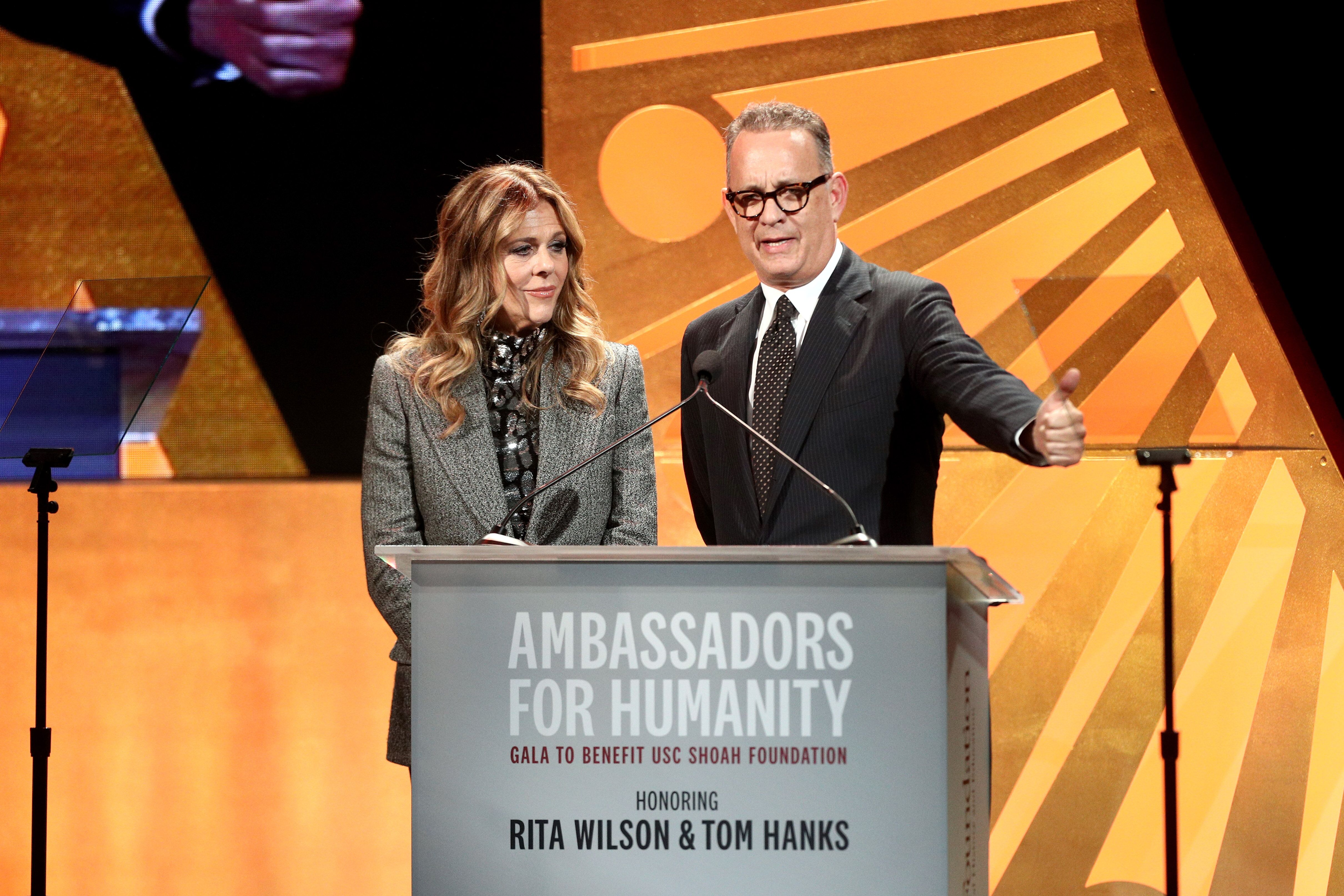 Despite their enviable romance, Tom and Rita's story is not just rainbows and butterflies. The spouses have had their share of scary moments and diagnoses to battle. In 2015 Wilson announced that she was taking a medical leave and thus would be absent from Fish in the Dark, the Broadway play she was starring in. She was diagnosed with breast cancer, so she went through bilateral mastectomy and reconstruction. 
"I am recovering and most importantly, expected to make a full recovery. Why? Because I caught this early, have excellent doctors and because I got a second opinion." - shared Wilson. 
---
As Hanks later confessed, he was amazed by his wife's courage and the way she handled her diagnosis. And though they both were really optimistic, Tom must have been terrified. His first wife, Samantha Lewes, with whom Tom remained friends, died of bone cancer in 2002. Luckily, Wilson won the fight with her disease. Looking back at that time, Rita shared that Tom was incredibly supportive:
"You never know how your spouse is going to react in a situation like this. I was so amazed, so blown away by the care my husband gave me... who knew it would make you even closer?"
---
And we all know what happened 5 years later. In March 2020, while working on the Elvis film in Australia, Hanks and Wilson tested positive for COVID-19. The spouses were the first celebrities to go public with their diagnosis, which made everyone worry about their health. But Tom and Rita are true examples of anti-panicking: they ensured everyone that they were getting the best treatment, and even made jokes.
"Bad news: My wife @ritawilson has won 6 straight hands of Gin Rummy and leads by 201 points," shared Hanks on his Instagram. And Wilson recently posted her version of Hip Hop Hooray proving that the couple is feeling better.
Her time to shine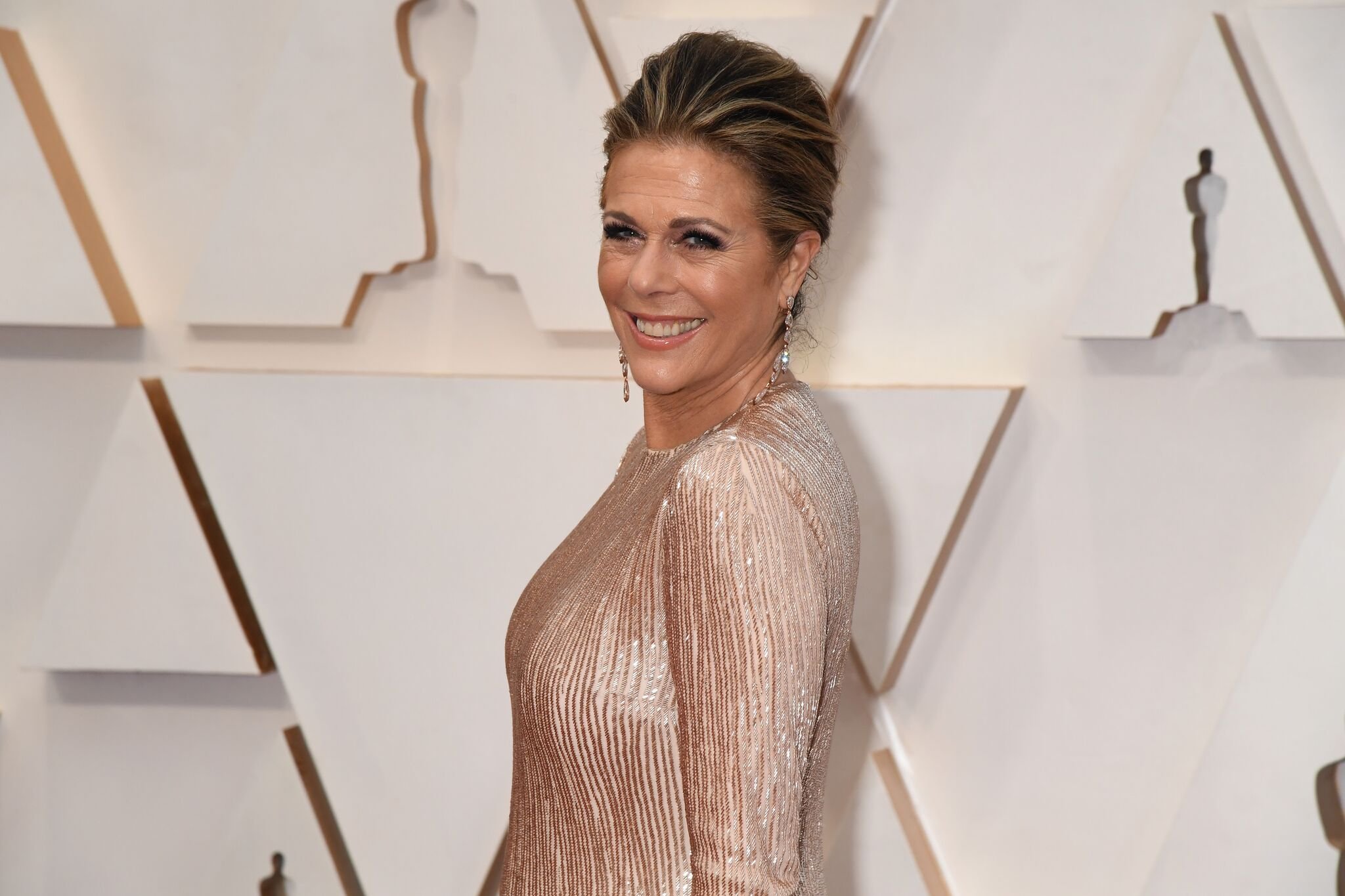 ---
As writer and performer, Rita transforms her own experience into music. In her song "Throw Me A Party" Wilson goes back to battling cancer. She shared that she had asked her husband to throw her a party, to celebrate her life in case she went before him. It would have been easy for Rita to just bathe in the glory of her husband's success. But she found herself a new, exciting career path, still staying in showbiz. Since 2012 the actress and producer is also known as a country singer and songwriter. Now Wilson has 4 albums, and her most recent one, titled Halfway to Home was released in March 2019.
---
Tom is Rita's biggest fan. In 2016 the actor accompanied his wife on tour where Wilson promoted her second, self-titled album. And in April 2019 Hanks was amongst 75 thousand-plus attendees at the Stagecoach country music festival, watching his wife rock the stage. And just a month before Rita's festival debut, she was honored with her own star on the Hollywood Walk of Fame. Of course, Hanks was beyond proud, saying, "She has a highlight reel that any of us would envy."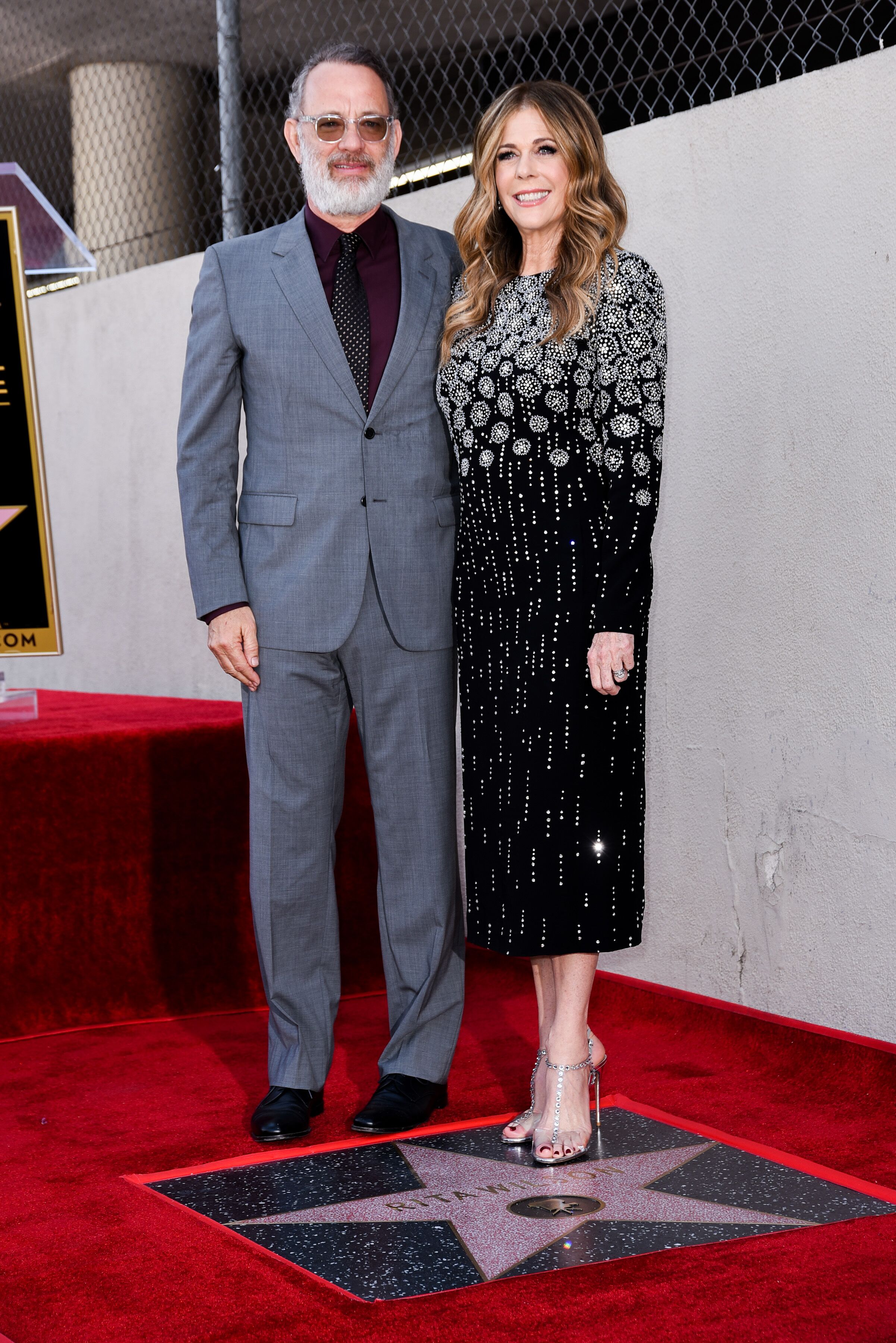 Big blended family
Hanks and Wilson, together with their grown-up children, make the ultimate modern family. And they keep being the perfect example for their kids: both in their careers and in their marriage. So who are these gentlemen and a lady raised by "the nicest guy in Hollywood"?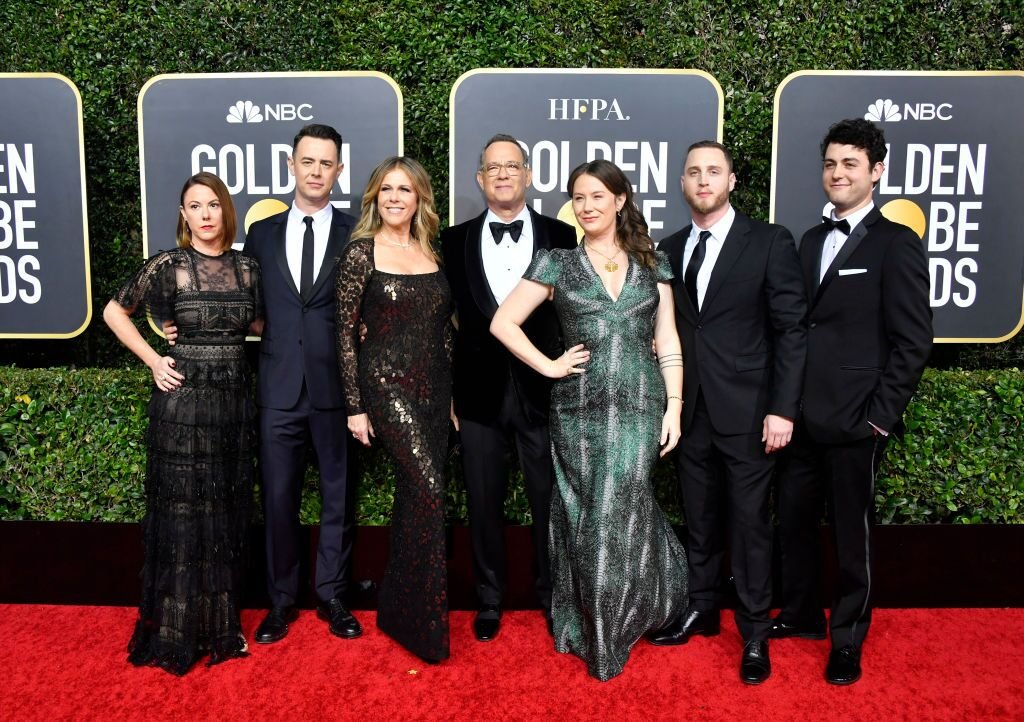 ---
Tom's oldest son Colin looks a lot like his father, and he followed in his dad's career footsteps. Now 42 years old, Colin Hanks is a successful actor, known for his film roles in Orange County, King Kong and both of the Jumanji movies. He has also starred in a lot of TV shows, including Dexter, Fargo, NCIS and Life In Pieces. This year Colin will celebrate his 10th wedding anniversary to Samantha Bryant, a former New York publicist and mother of his two daughters.
Colin's younger sister, Elizabeth Ann, is also an actress and a former editor of Huffington Post. She appeared in Forrest Gump alongside her dad, and has a few more guest roles and voice credits.
---
Rebellious 29-year-old Chester "Chet" Hanks inherited both acting and musical talent from his parents. And he actually joined them both on screen in 2011, playing a Pizza delivery boy on Larry Crowne. Chet also starred in the TV series' Shameless and Empire, and he is credited for Empire's soundtrack. The actor is recording rap songs under the moniker Chet Haze.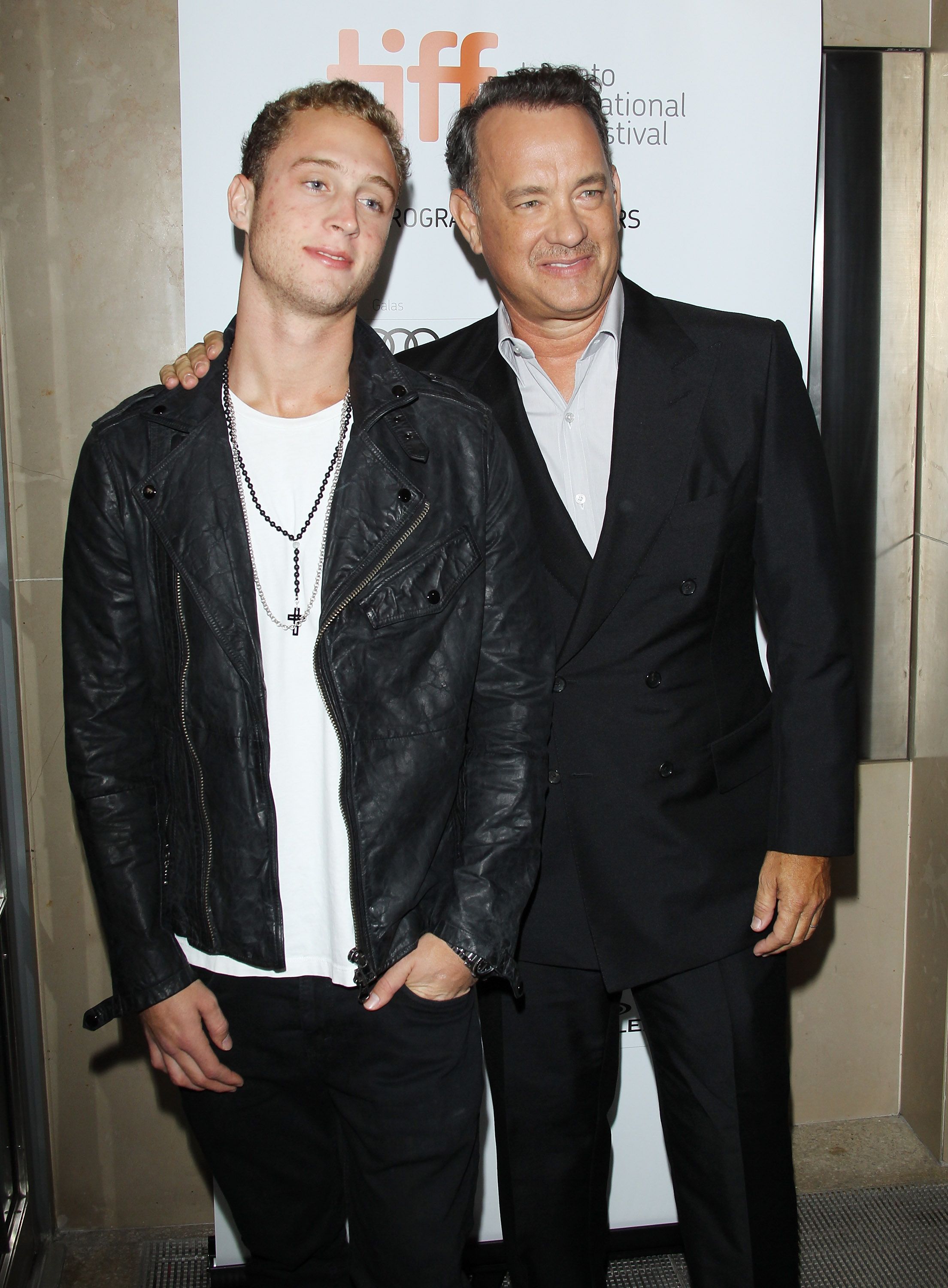 ---
Unlike his parents, older brother and two half-siblings, Truman Hanks is not into acting or performing. Looks like the 24-year-old celebrity child prefers staying out of the limelight. Still Truman is often seen on his parents' social media, together with the whole big family.
"To love and to cherish"
So how have Rita and Tom managed to keep their love strong for more than three decades? According to Hanks, it's simple: marry the right person.
"I wish there was a secret, you know. We just like each other. You start there." he told People.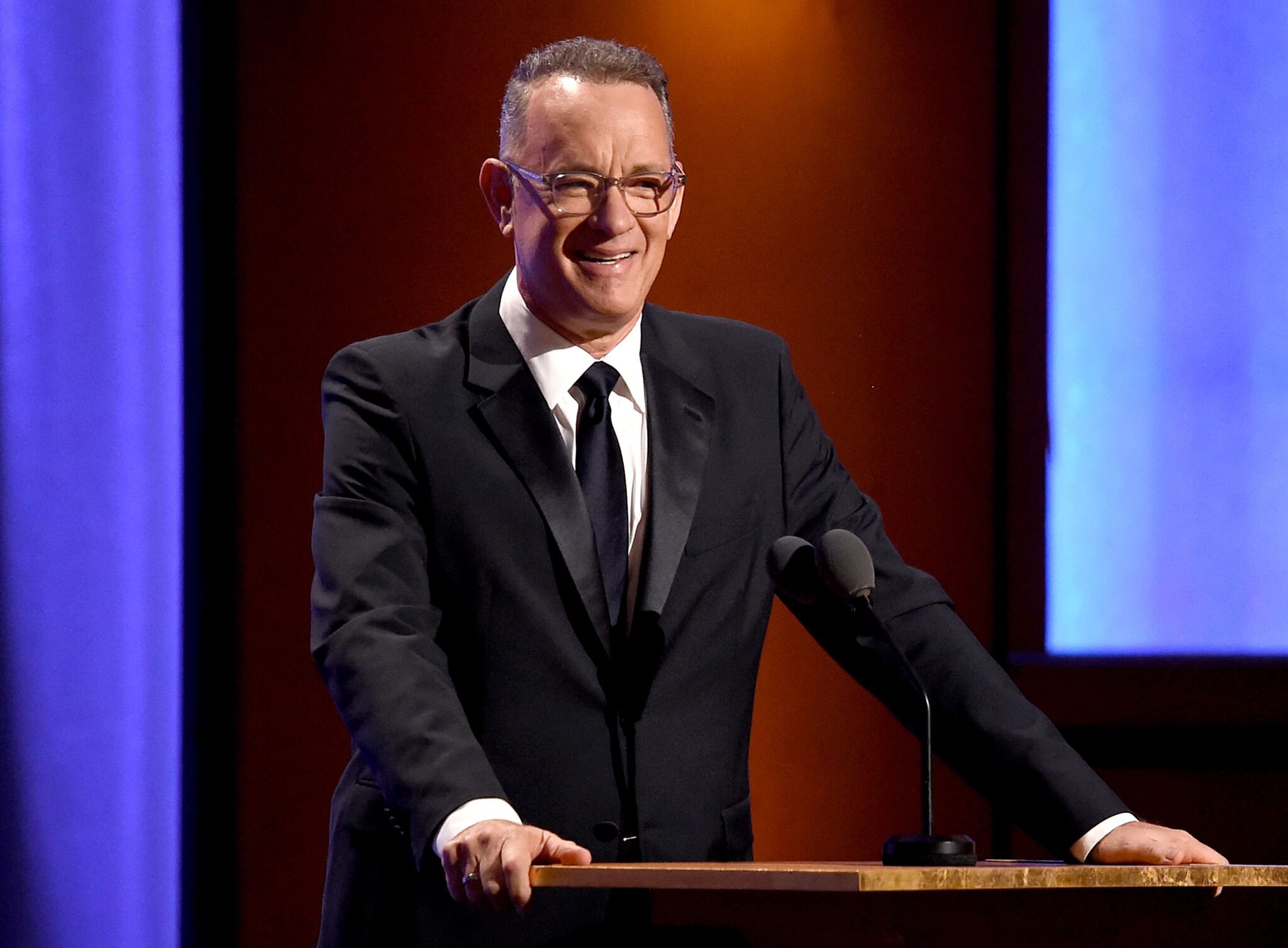 ---
And recalling his past mistake, Tom shared a piece of advice: "No one should get married before they're 30." The actor explained their enduring marriage as a matter of timing, maturity, and willingness to have an intimate connection. And while he admits that their union has also had its share of bumps, the spouses always have each other's backs - literally speaking, too.
"He always gives me back and foot rubs. He's just cool." shared Wilson "Sometimes we're just sitting on the couch talking or something like that... I don't even have to ask for them," she added. And that's a kind of intimacy that keeps the fire burning.