Meet "The Brady Bunch" Kids Cast 51 Years Since the First Episode Was Aired
You may feel a tinge of nostalgia when you hear the first three words to that groovy theme song. The Brady Bunch followed the lives of the blended family from 1969 to 1974 but its impact went way beyond the series' cancellation. In this article, we'll see how the three lovely ladies and three young men of the classic television show are doing today.
---
BARRY WILLIAMS
As the oldest brother of the bunch, Barry Williams was known to some as the reliable leader of the group but he also led most of the kids' antics. As a young actor, Williams won several awards for his role as Greg including the Former Child Star Lifetime Achievement Award in 1989.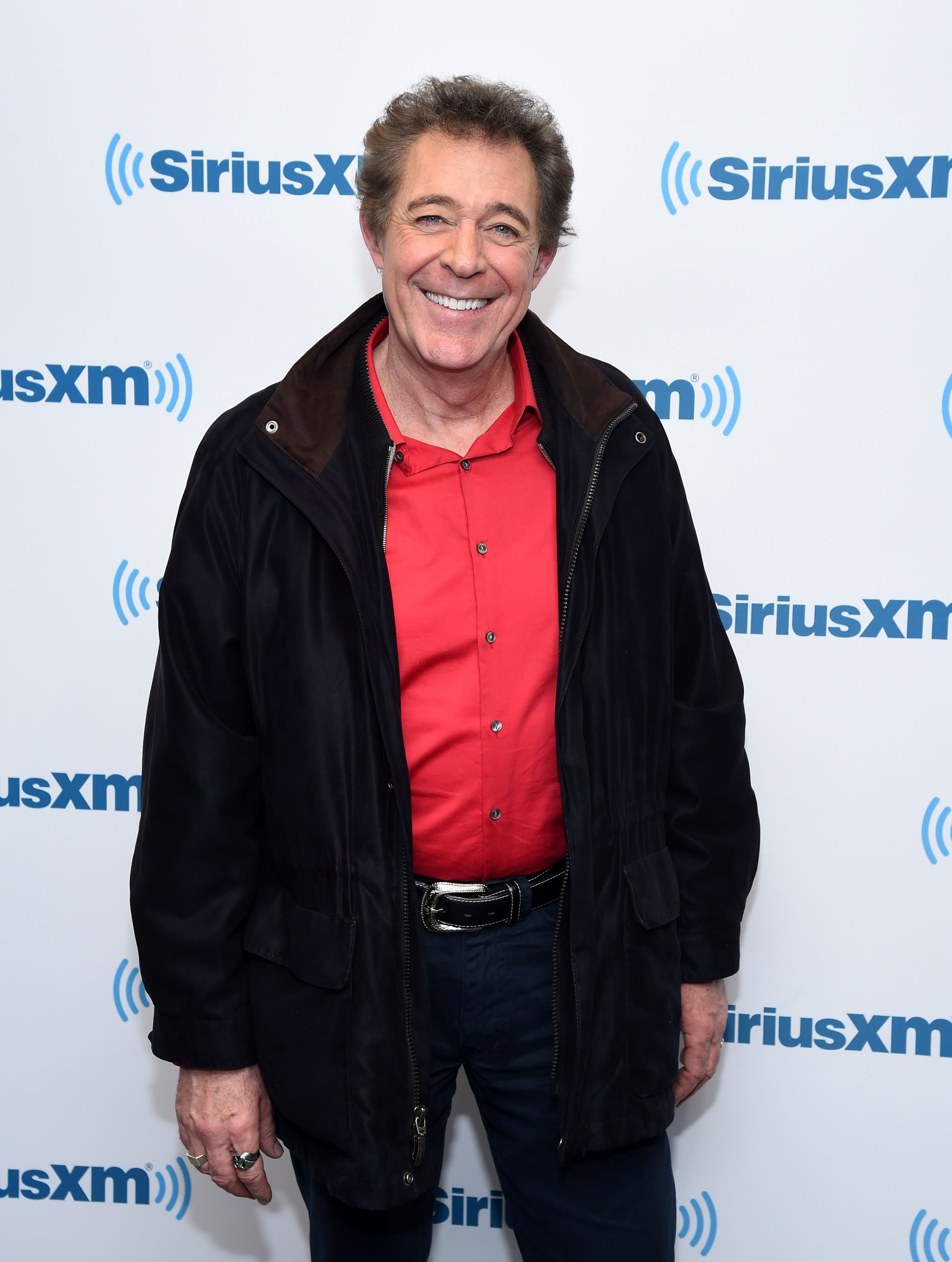 ---
After the show was canceled, Williams took it as a reality check to move on with his career. According to his official website, he dedicated his career to Broadway and the rest was history. His first title role in the Broadway musical PIPPIN was just the start for the actor's stage career in New York.
---
His autobiography titled Growing Up Brady: I Was A Teenage Greg was released in 1992. This detailed memoir is a close look at what really happened behind the scenes during the show's 5-year run. The memoir inspired the TV film Growing Up Brady which also followed the drama behind the family show.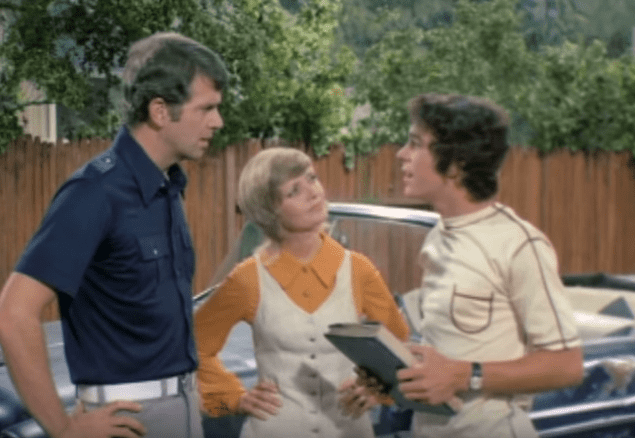 ---
CALIFORNIA LIVING
Nowadays, you can see Barry enjoying his life with his wife of 3 years, Tina Mahina. They tied the knot on July 10, 2017, and have seemed happy as ever enjoying their life by the ocean. Barry can be seen on Instagram playing guitar and spending time with his family. What a life!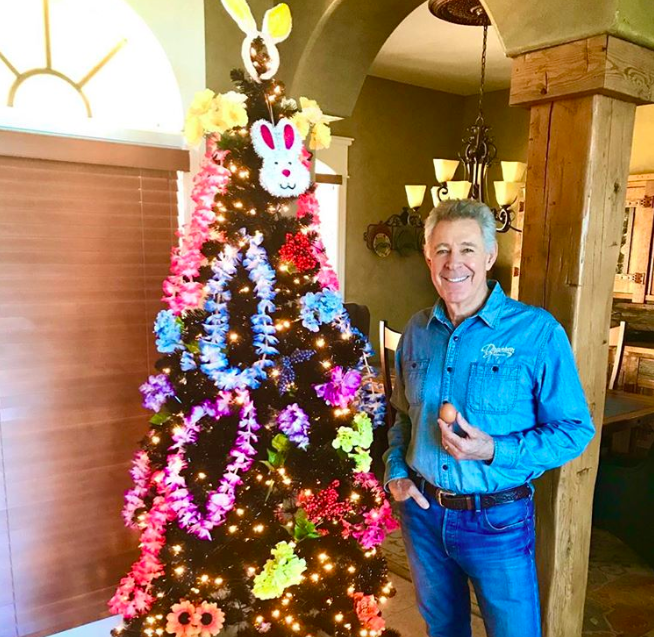 ---
It was reported by Dwell magazine that the actor listed his home in sunny Malibu, California for $6.4 million. The 3 bed, 2 bath home with gorgeous oceanfront views is located in the gated neighborhood of Malibu Cove Colony and you can actually take a virtual tour of the luxurious home.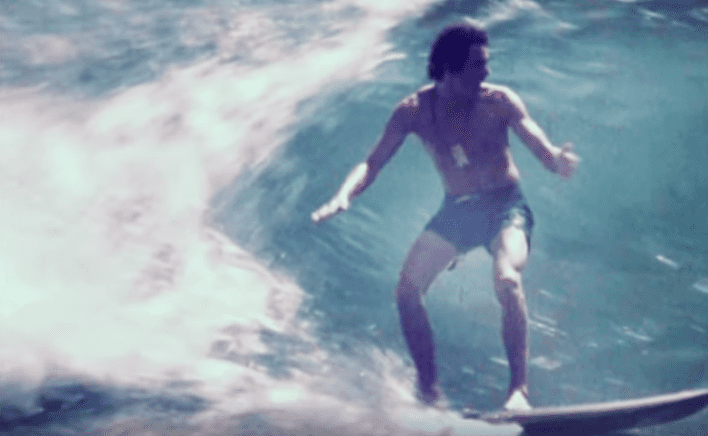 ---
CHRISTOPHER KNIGHT
Knight has had a unique relationship with television. He was around 11 years old when the show aired but was shocked when the role stuck with him for 45 years. He mentioned in a 2014 Huffington Post interview that he wanted to step away from acting altogether and stepped into a career in the tech industry.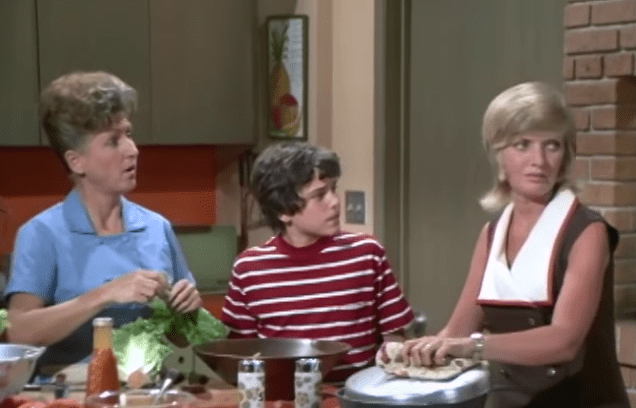 ---
Can you imagine picking up a sales job after starring in a hit TV show? Knight excelled at his brand new job with Martec, Inc. and even landed a million-dollar sale deal in his first 18 months, landing him the award for Employee of the Year. He spent years as a co-founder of a variety of computer companies.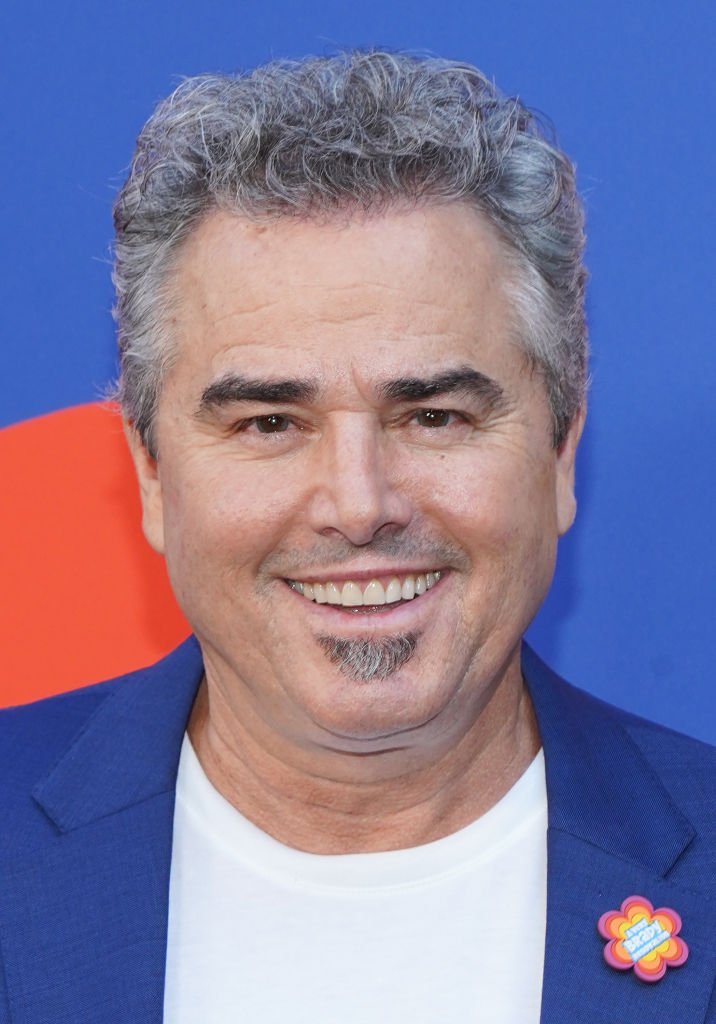 ---
In 1994, the former actor entered the boxing ring against WLUP radio personality Danny Bonaduce who made snide remarks about Alice, the Brady family housekeeper, according to Chicago Tribune. The World Championship Wrestling match was all in good fun and ended in Bonaduce getting his second win against Knight with a three-count pin.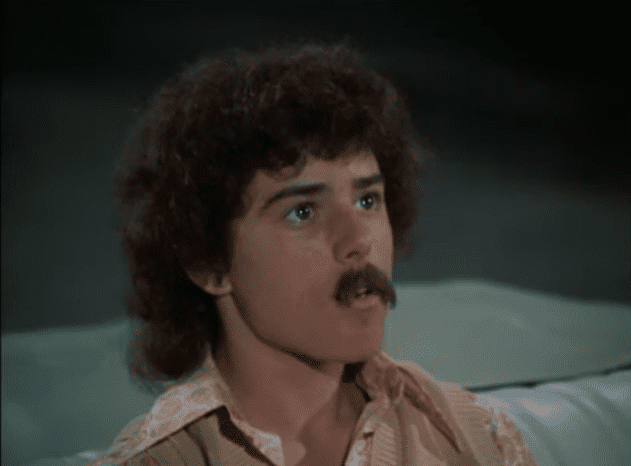 ---
The former Brady came back to the screen when he starred in numerous game shows including Trivial Pursuit, Celebrity Family Feud, and Dancing with the Stars. He also starred in several reality TV shows including VH1's The Surreal Life where he met his third wife, Adrianne Curry, America's Next Top Model winner.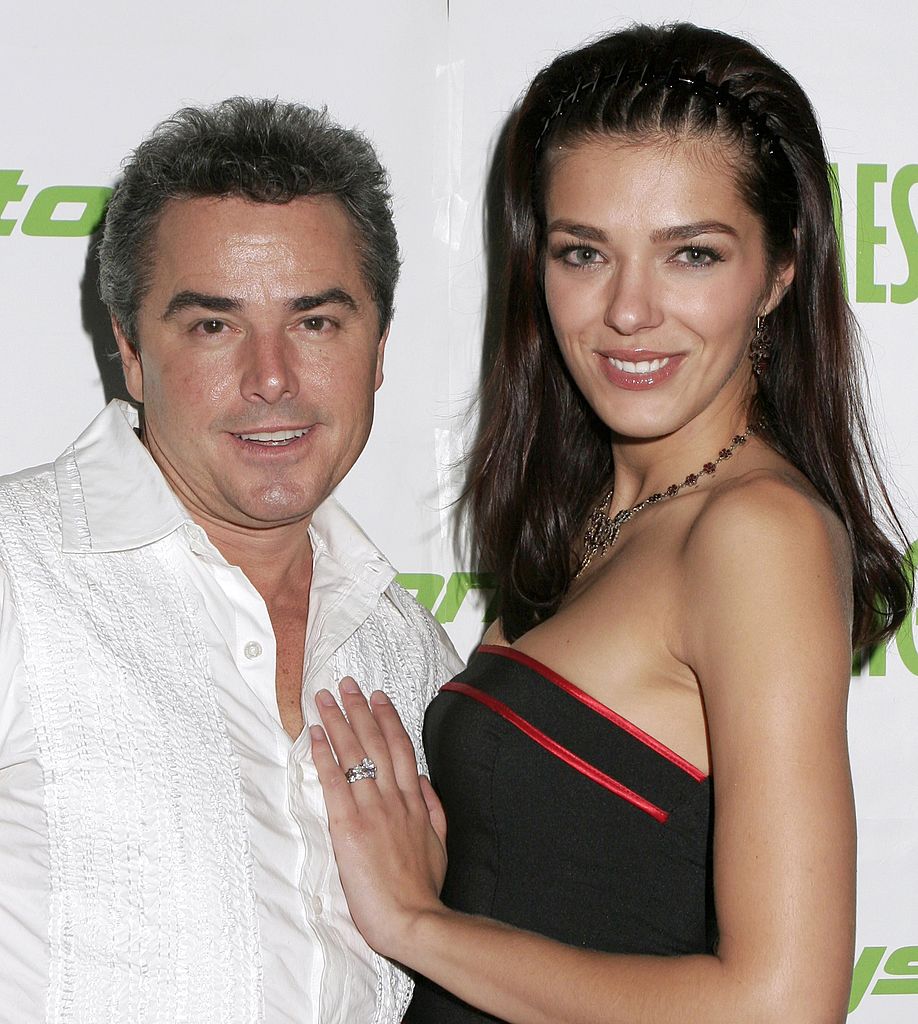 ---
Did anybody else know Christopher Knight was in the music video for Click Five's Just the Girl? You can see Knight in the opening scene playing the role of "Mr. Denneen." He drawls on about Hemingway and his wife at the time, Curry can be seen in the front row, totally over it and twirling her pigtails.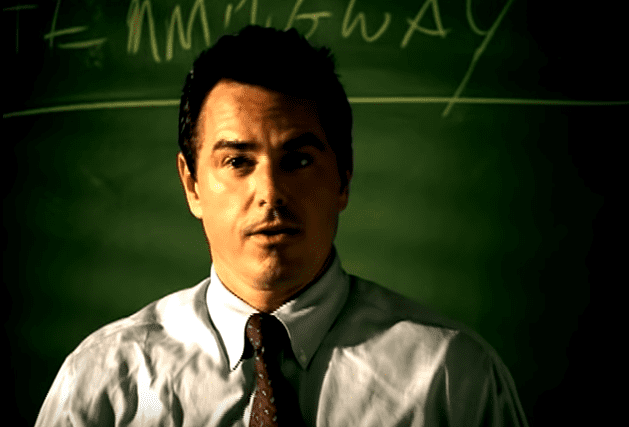 ---
PREVIOUS MARRIAGES
Knight and Curry's marriage struggles were publicized on an episode of Dr. Phil that focused on couples with large age gaps. They both spoke candidly about the difficulties they both faced with Knight stating his relationship was "chaotic." On their 5 year anniversary, their divorce was finalized and it was reported the breakup was completely amicable.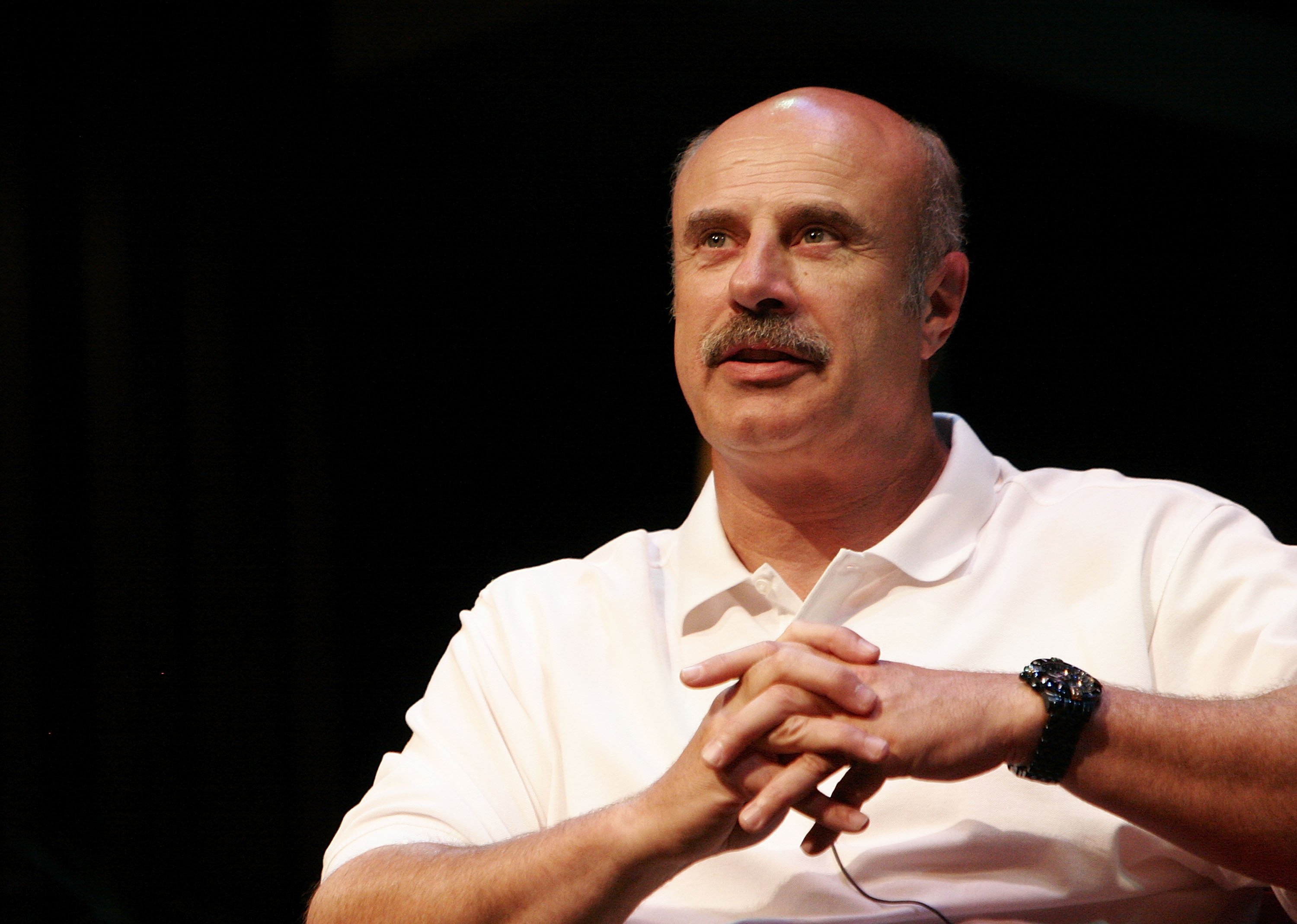 ---
Knight is really active on social media and is usually posting about his daily life or black and white photos from his Brady days. Most of his posts are hashtagged with his famous phrase, "Pork chops and apple sauce," which comes from the episode when Peter hilariously impersonates Humphrey Bogart in order to find his own personality.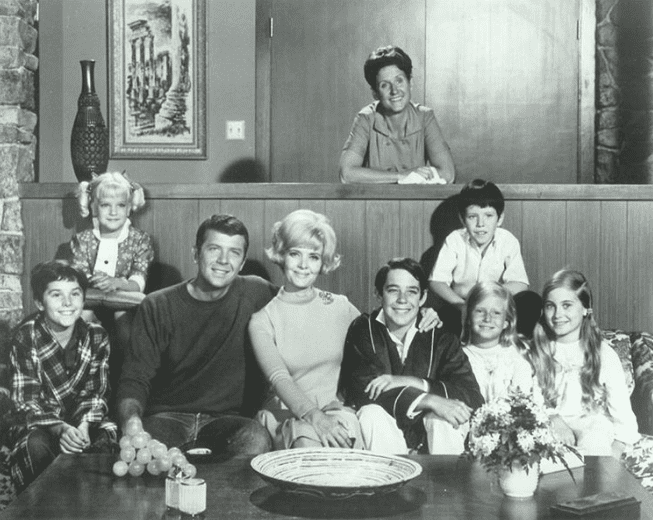 ---
MIKE LOOKINLAND
Mike Lookinland is mostly known for his role as the youngest of the Brady family. In the show, Little Bobby was known for always disrupting his older brothers' plans and getting into some trouble of his own. The actor had a couple of other roles after the series, including his role as Albright Child in the Towering Inferno.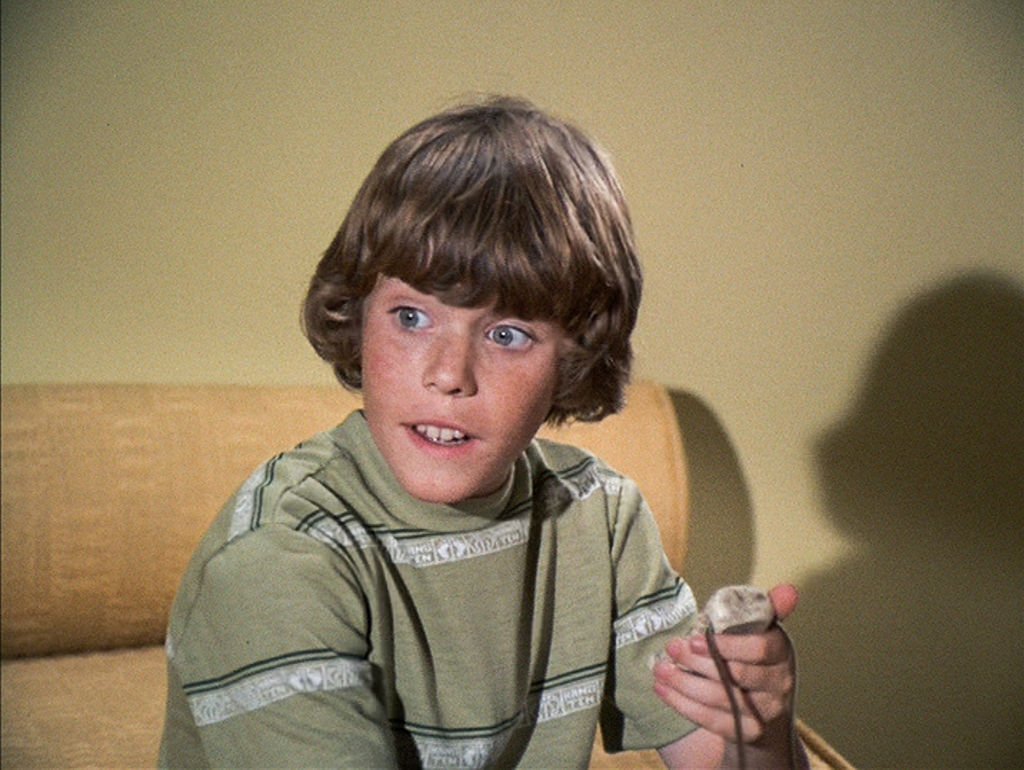 ---
The former child actor was open about his struggles with alcoholism after the TV series ended. He even mentioned in an interview with Oprah: "You should really try to live your childhood when you're a child because if you do it while you're 26, it can be dangerous." He eventually moved on from acting but still worked behind the screen.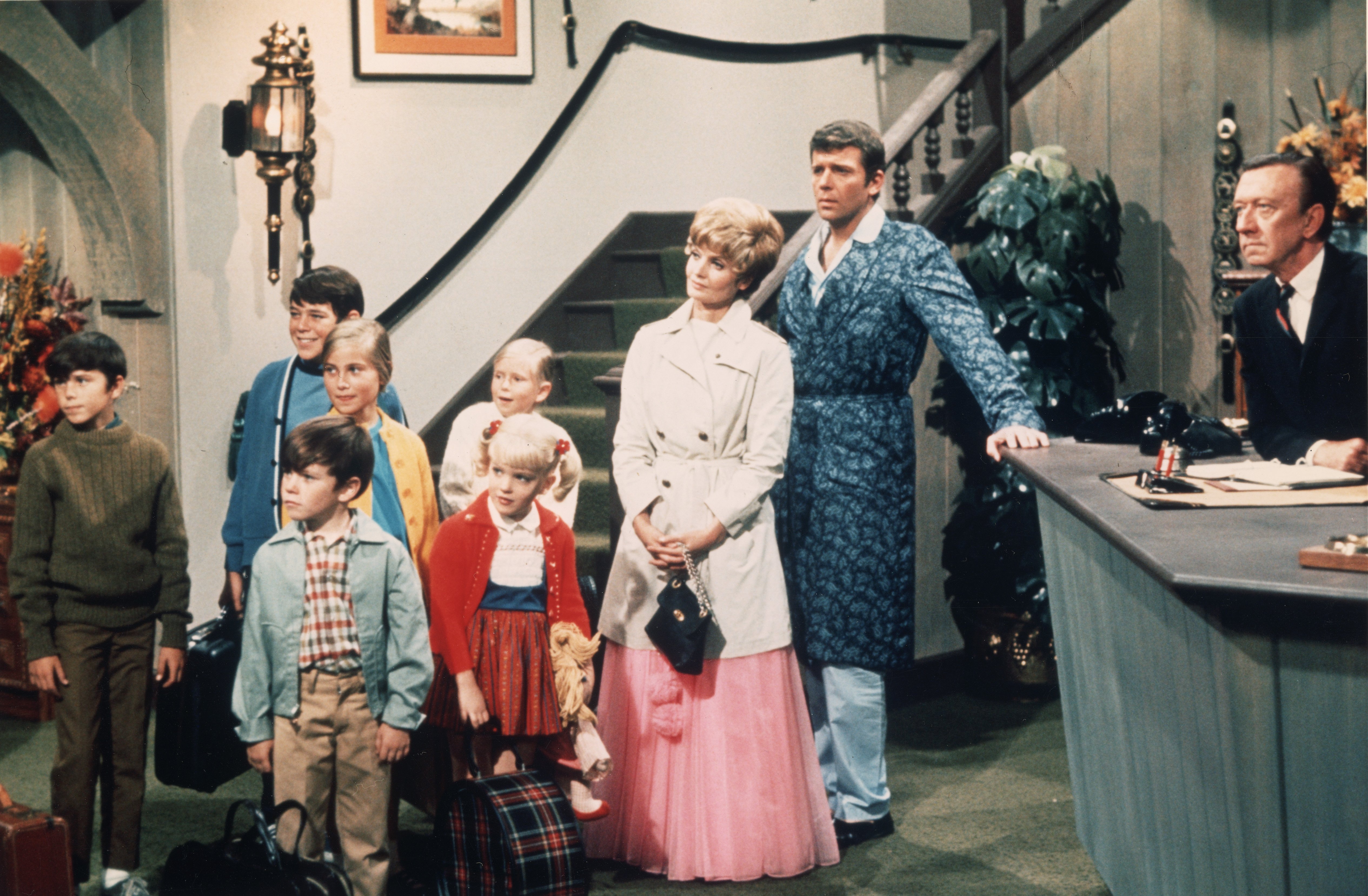 ---
FROM FILM TO CONCRETE
After becoming sober, he worked in film production for two decades before completely switching to concrete countertops. While it might seem like a drastic change, it made complete sense for Lookinland who fell in love with the whole process after his wife brought home a book titled "How to Make Concrete Countertops."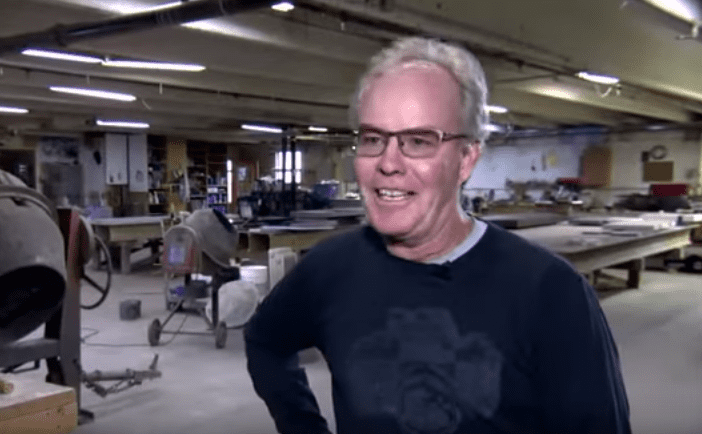 ---
In a 2016 interview with Inside Edition, Lookinland can be seen in working boots and industrial gloves making concrete slabs for countertops. He runs his company, Just Add Water, alongside his son, Scott. Little Bobby still holds onto his Brady Brunch memorabilia, including a copy of Alice's Brady Bunch Cookbook, which is actually used by his wife!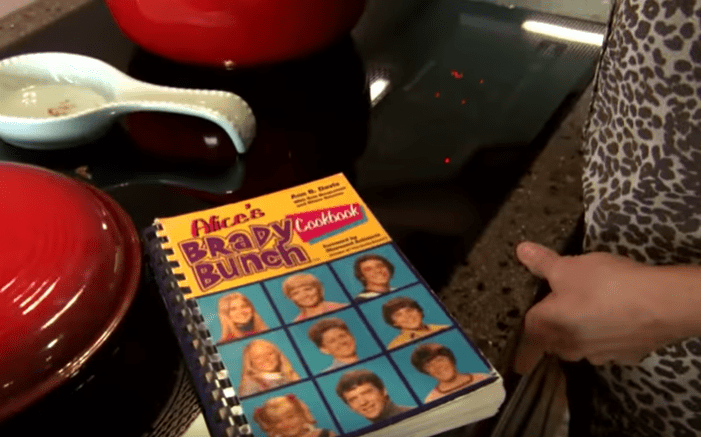 ---
MAUREEN MCCORMICK
It is not a stretch to say Maureen McCormick had a difficult time after the show. The former child actress said in a People magazine interview, "I played Marcia for five years. She was perfect. I was anything but. So much was going on behind my fake smile."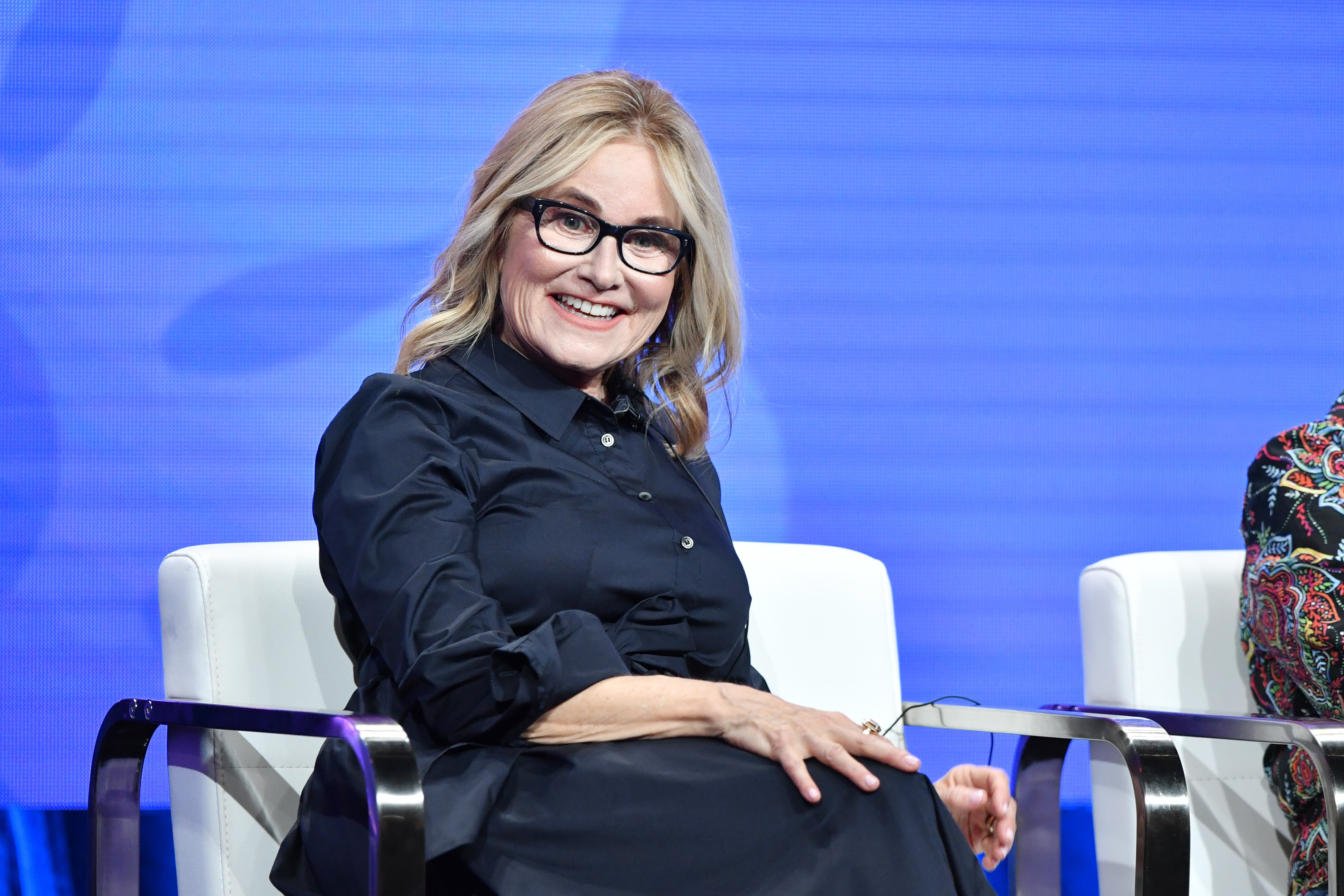 ---
Marcia (Marcia Marcia) wasn't just an actress and her singing career didn't end with the Brady Bunch Kids tours and reunions. Her and co-star Christopher Knight reunited to release a self-titled duo album in 1973. Almost 20 years later, McCormick released her solo country-music album titled When You Get a Little Lonely.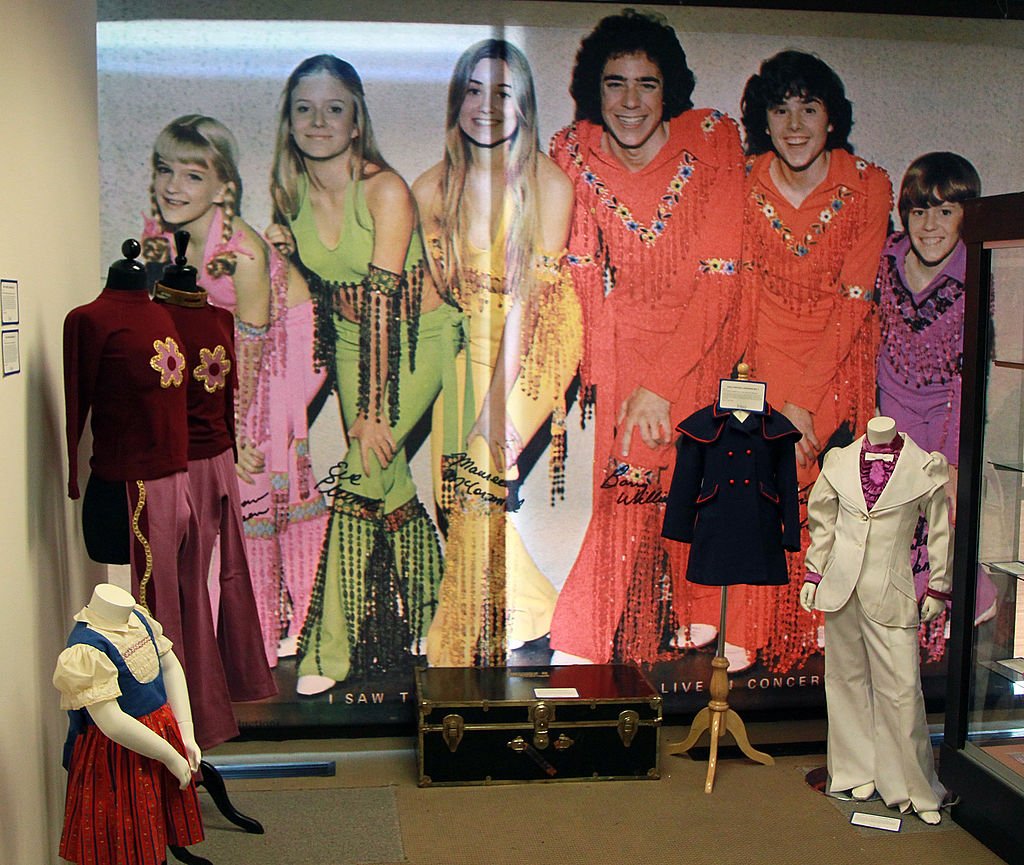 ---
Her autobiography Here's the Story: Surviving Marcia Brady and Finding My True Voice is her very raw personal account of her experiences on the television show, body issues, and drug use. She spent time healing from those years and has since moved on to happier days with her family in California.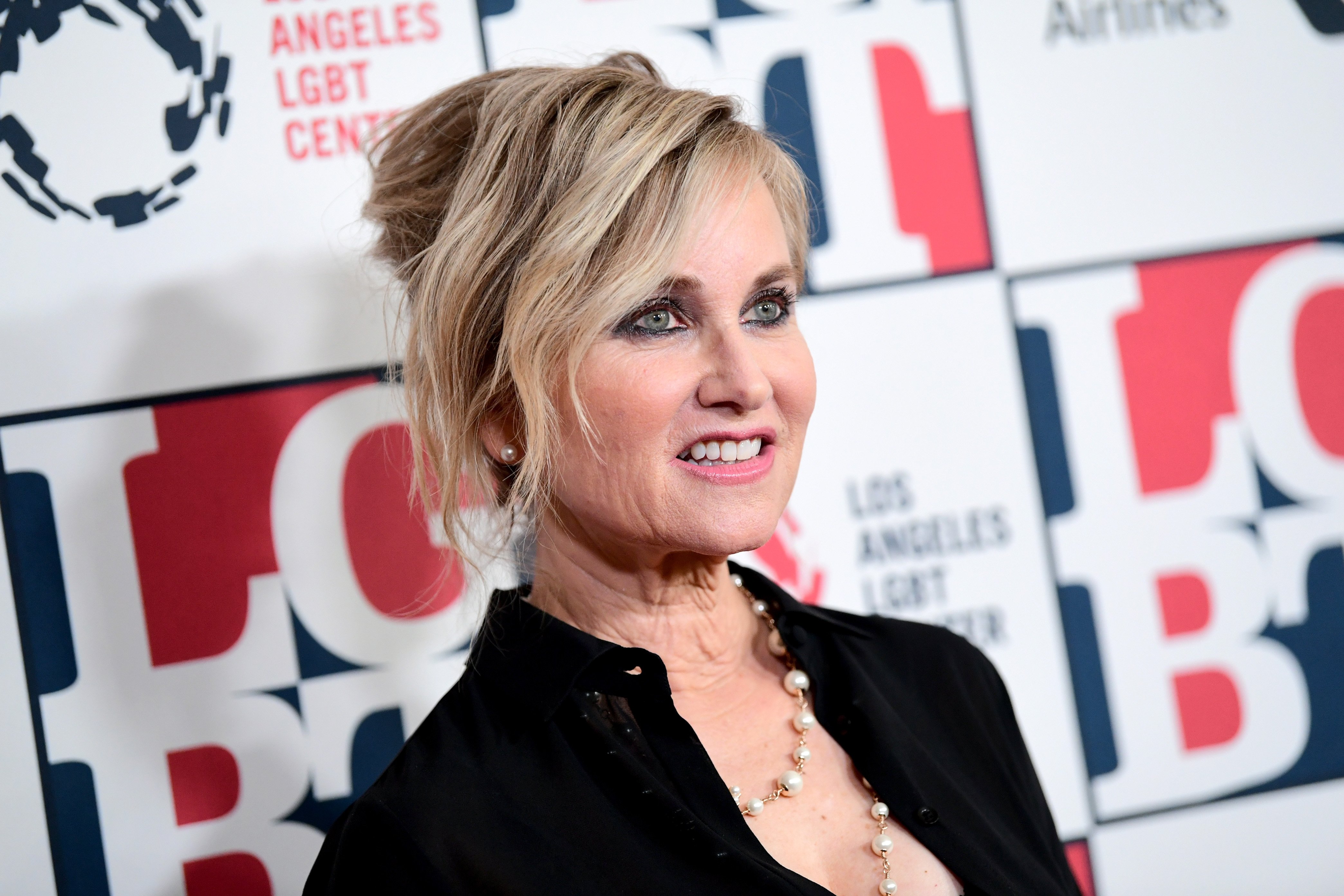 ---
She married actor Michael Cummings in 1985 and four years later, they became parents to their daughter, Natalie Michelle. It's safe to say the oldest Brady daughter has found peace of mind. She stays fairly active on Instagram where she just recently posted about her 36th anniversary with Cummings on March 16.
---
EVE PLUMB
Jan Brady was known for being jealous of her older sister Marcia, but the actress has really stepped out of her previous role as the middle sister. She continued her acting career, but she's now known for work in stage theatre and her artwork.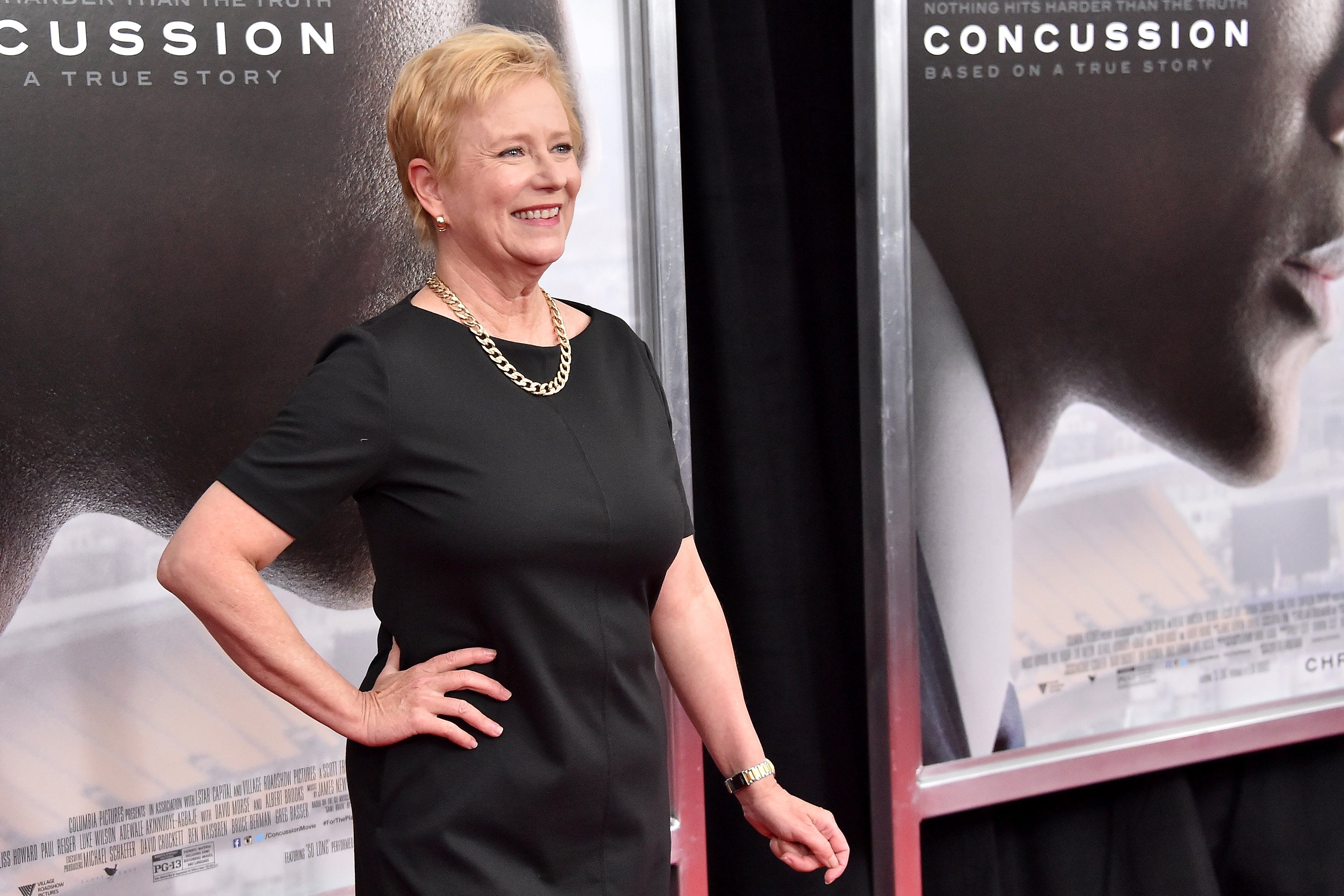 ---
FROM ACTING TO PAINTING
Plumb made her big New York City stage debut as a love guru in the title role of Miss Abigail's Guide to Dating, Mating, and Marriage. In the Broadway.com interview, the California native mentions how her main goal after the show's ending was to move to NYC and continue her focus on acting.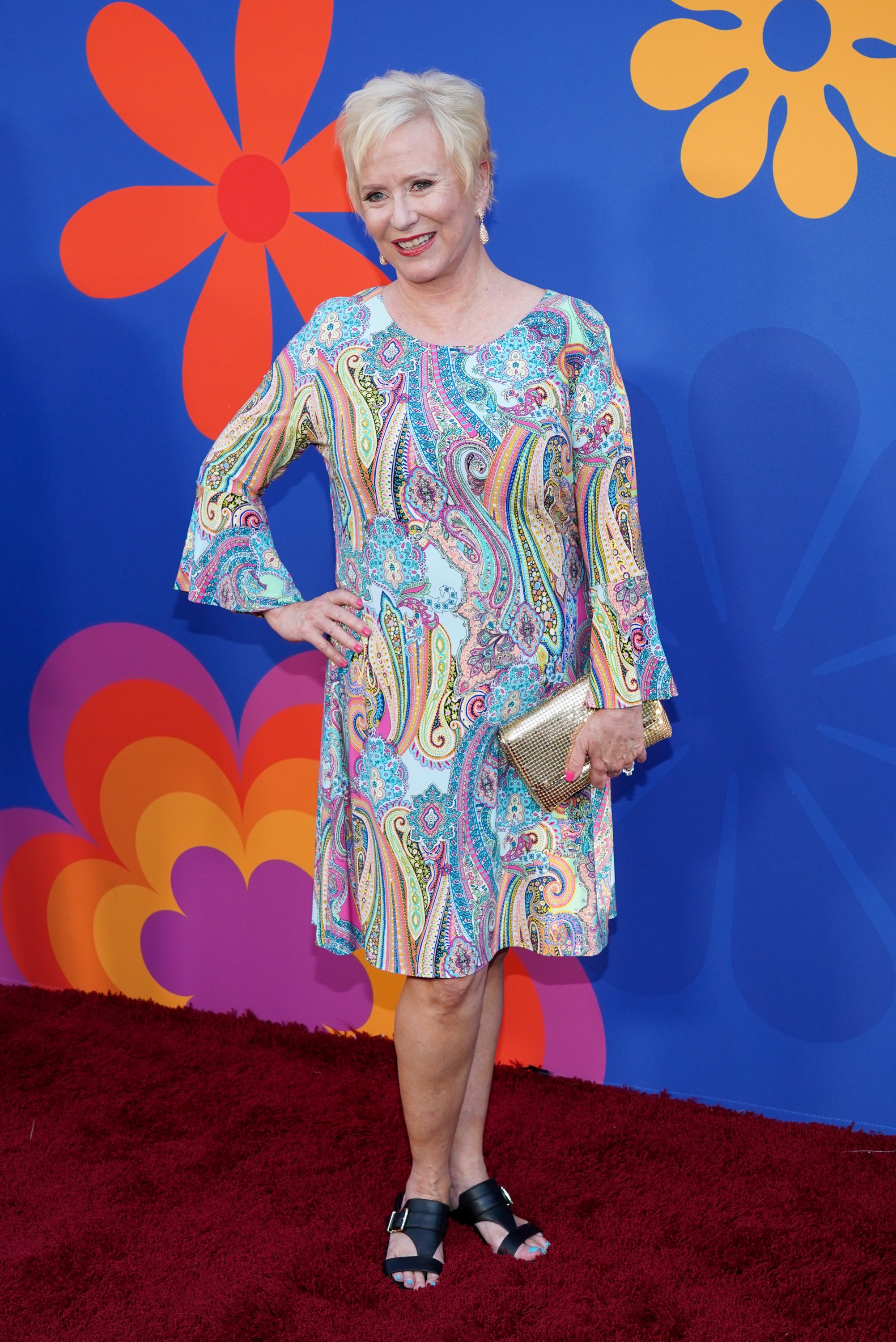 ---
Beyond her days as an actress, Jan Brady is now a successful painter. Her love for still life paintings came after the show ended while she was between different acting roles. She now lives with her husband, Ken Pace, in New York City working from her studio. Basically living the artist's dream!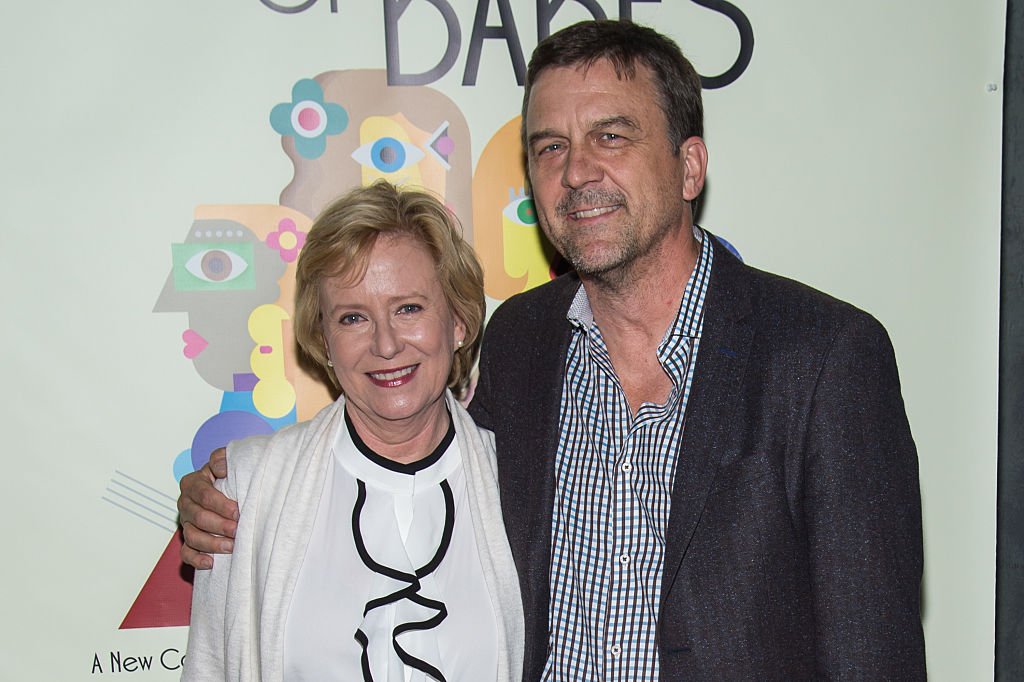 ---
SUSAN OLSEN
The youngest with curls had a few supporting roles before the big family hit the screen, including her role as an auditioning singer in Trouble for Girls starring Elvis Presley. Since her acting career, Susan Olsen has been in the news for her animal rights work and, most recently, her political commentary.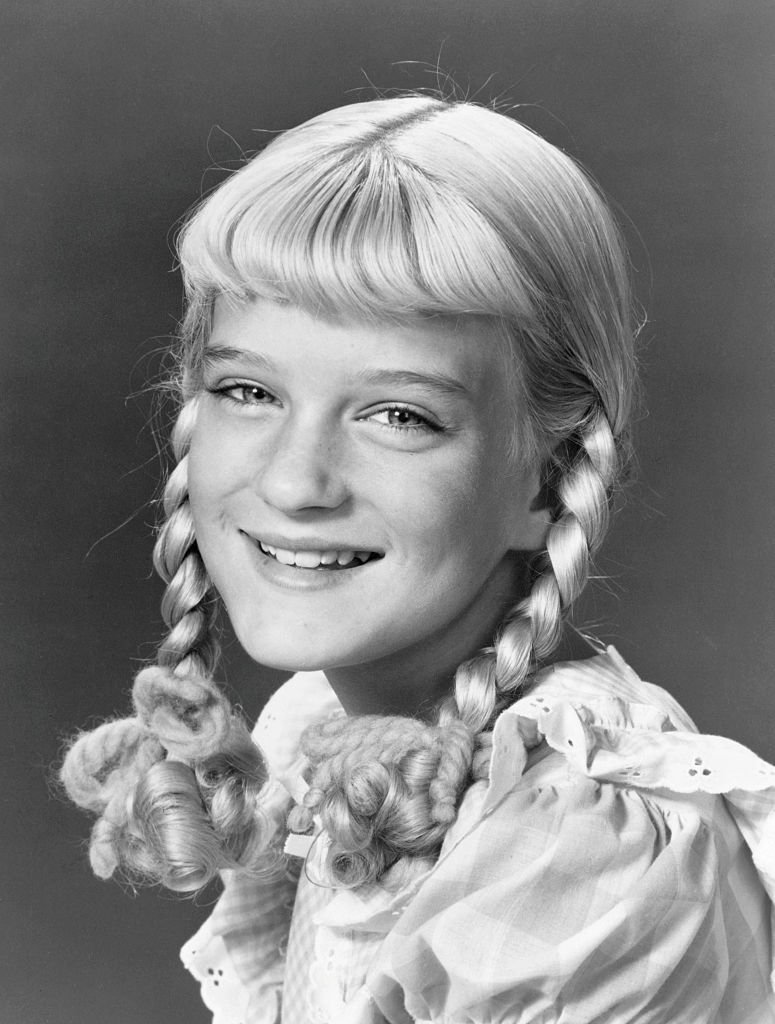 ---
After years of playing a Brady, the former child actress spent years supporting various animal organizations. In a 2012 interview with the National Geographic, she mentioned her work with Precious Paws and how she helped pet owners through Hurricane Sandy. Olson also donated the proceeds from her Art of Rescue collection to support animal rights.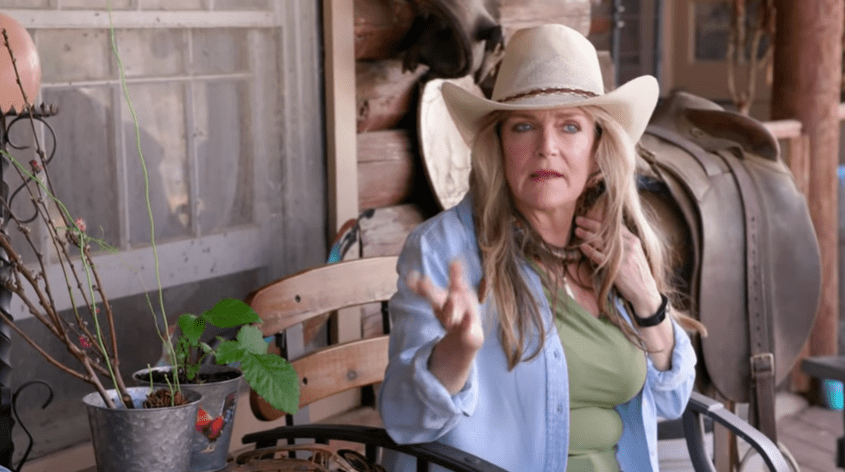 ---
EXPOSING FELLOW CASTMATES 
Olsen was not far off from her character who was known for telling on her siblings. In a 2015 interview with news.com.au, the 53-year-old said the young cast dated their counterpoints at one point during filming. She even mentions her short time with co-star Mike Lookinland.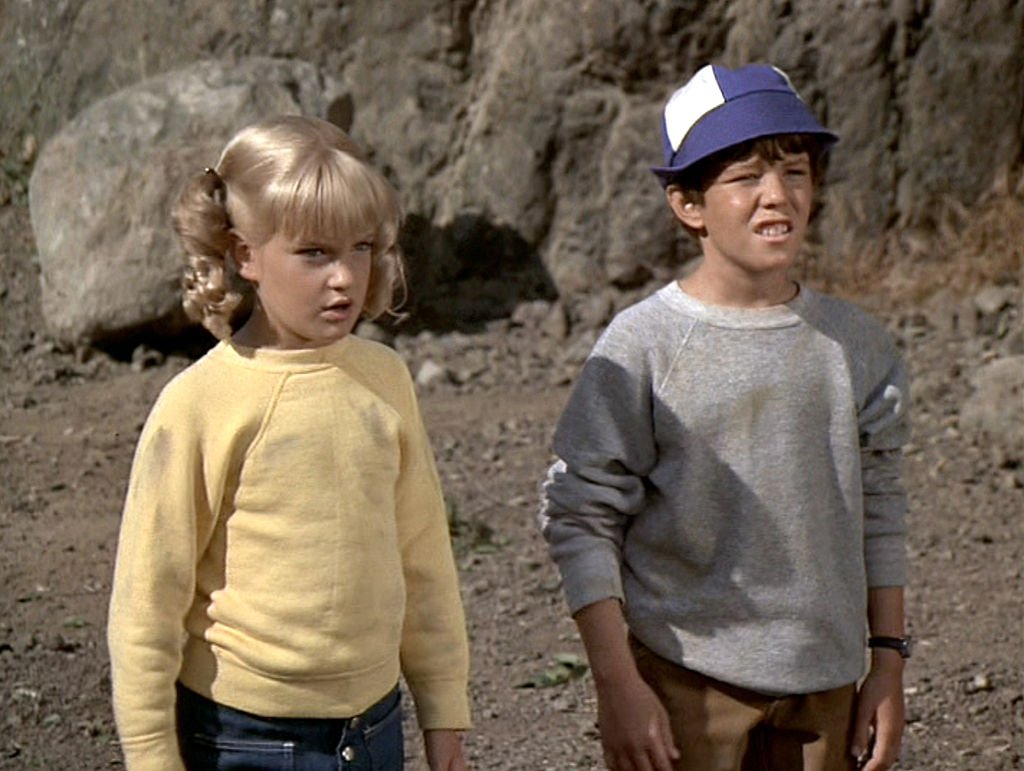 ---
In 2016, Olsen was fired from the LA Talk Radio show "Two Chicks Talkin' Politics" after reportedly having a heated argument with guest Leon Acord-Whiting. It's unsure exactly what was said since the episode has been deleted from the show's website, but The Washington Post reported that she used derogatory words to refer to the openly gay actor.