Meet 7 of Meg Ryan and Her Ex John Mellencamp's Children The Heirs of the Celebrity Couple
Although John Mellencamp and Meg Ryan's tumultuous relationship has once again come to an end, the blended family they formed during the past eight years is one of deep-seated affections. The couple joined the children of their previous relationships, creating a single large family of seven children, five from Mellencamp and two from Ryan. Despite having begun and broken their relationship publicly on three occasions, the children of the actress and those of the singer seem to have more staying power and formed stronger bonds than their parents. See what we found out about them!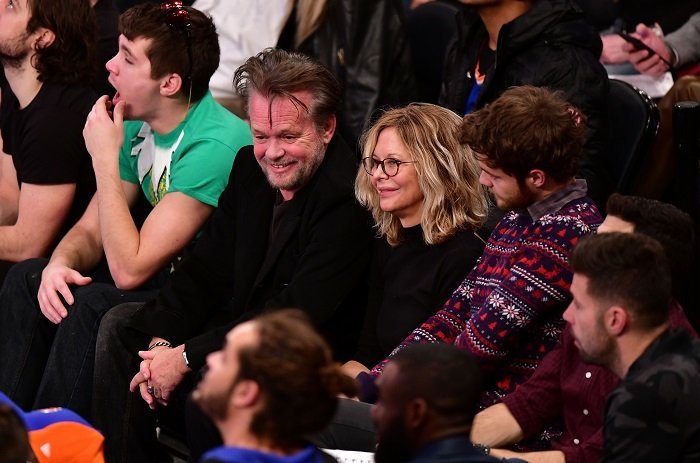 ---
MELLENCAMP AND RYAN
The predicted and expected rumors of rupture began in October when the actress went without her engagement ring to the Governors of the Hollywood Academy of Cinema and Science. The last image of them together is from May of this year.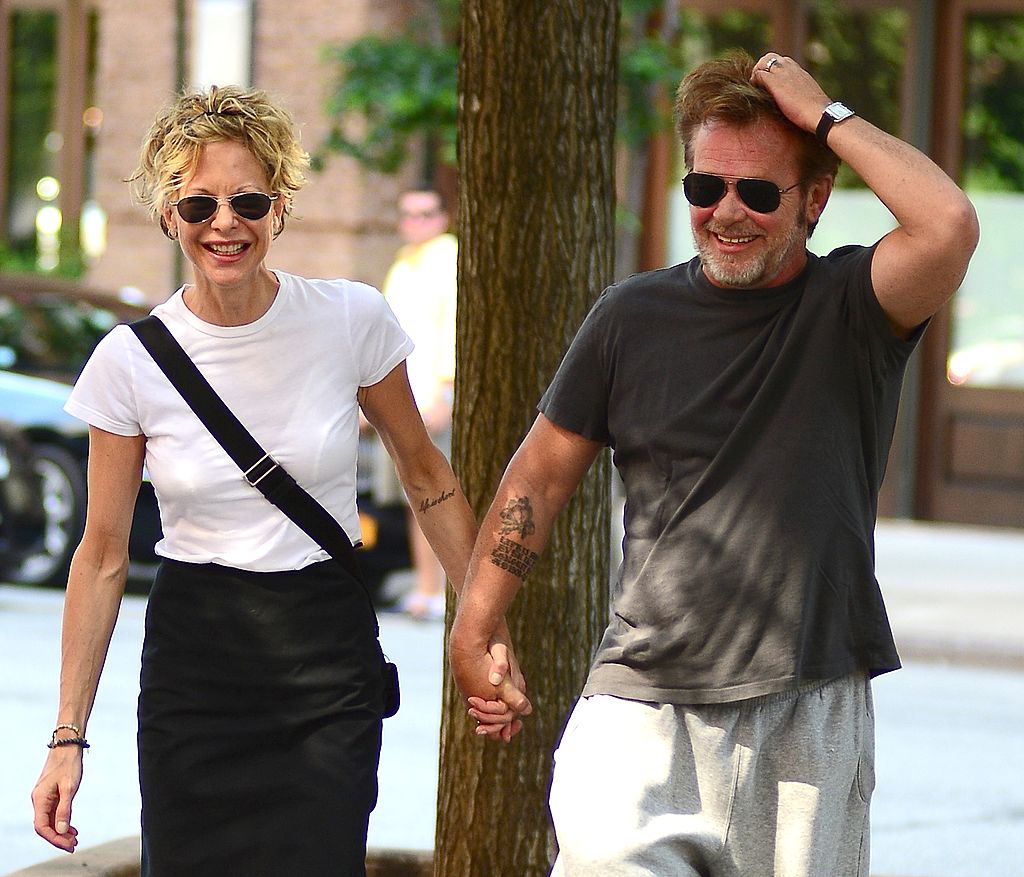 ---
They started dating in 2010 after the singer divorced Elaine Irwin, his third wife. Mellencamp and Ryan called it quits in August 2014 primarily because of the long-distance, and Mellencamp dated Christie Brinkley for a year. However, there was the hope of a reconciliation.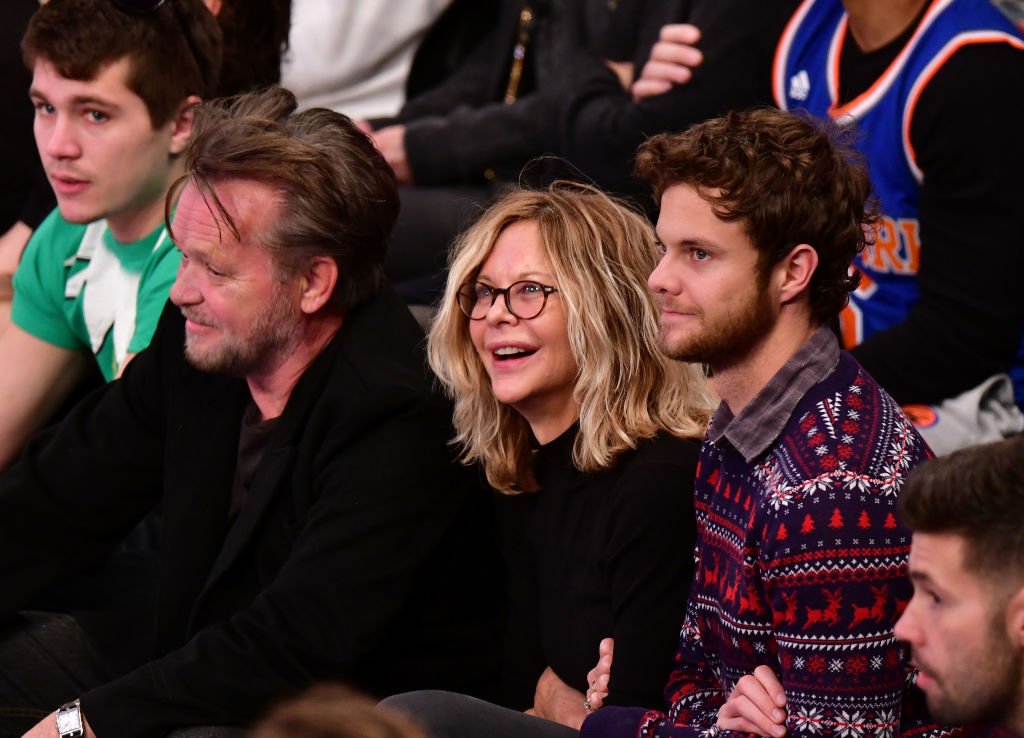 ---
"I loved Meg Ryan," Mellencamp told Howard Stern in 2017. "She hates me to death. I think it's because I'm a child. I throw fits; I gripe, I complain. I'm moody."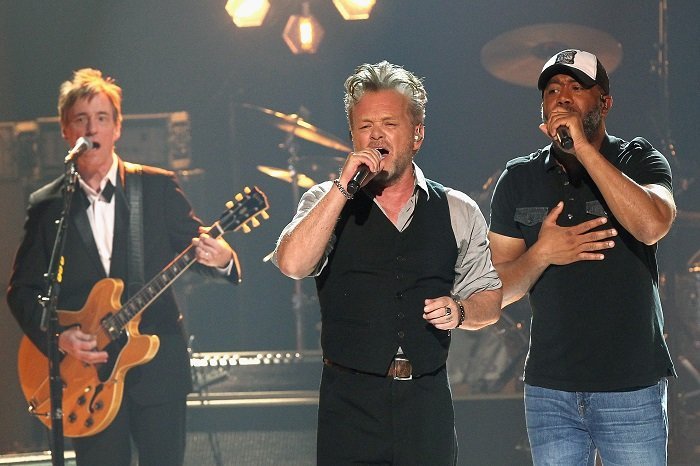 ---
"[John] didn't want to get married again," a source told PEOPLE earlier this month of Mellencamp. "He loves [Meg], but marriage never seemed to be a part of it. It's unclear how important marriage was to Meg. But, they spent a lot of time together, and it's too bad they split."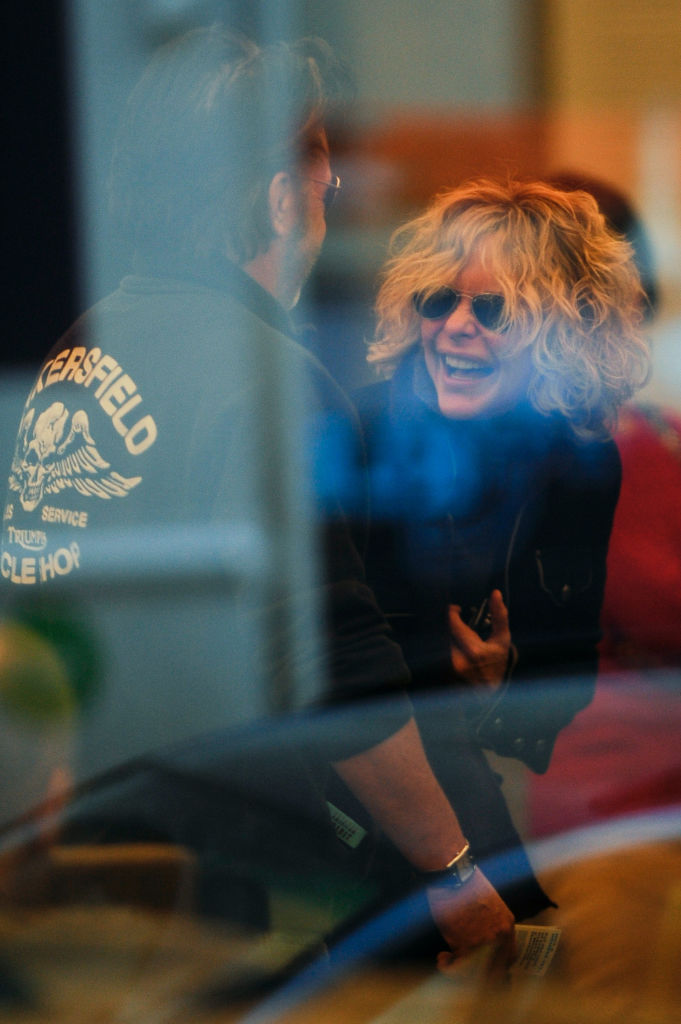 ---
In August, Ryan opened up about her engagement for InStyle's 25th-anniversary special: "Today, I'm happy too. Yes, I'm going to get married at some point. But for now, this engagement thing is a state of grace."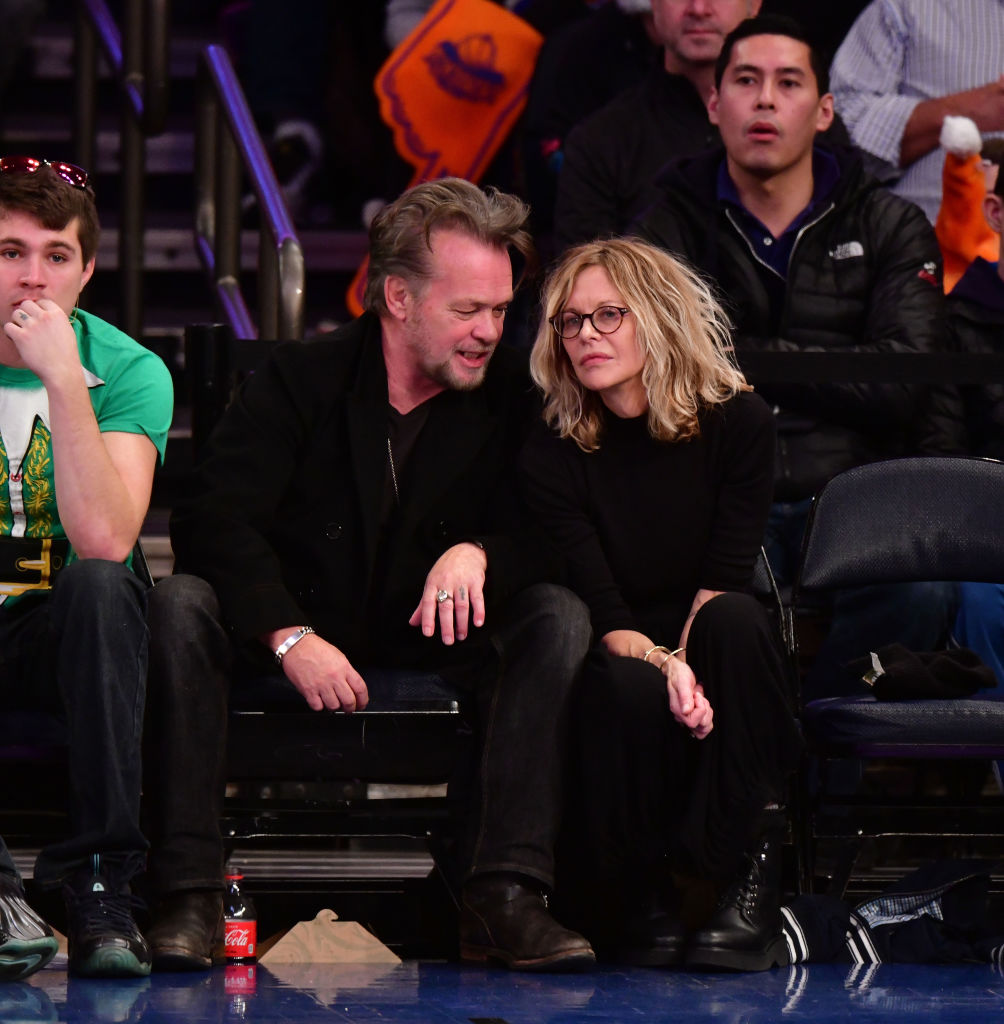 ---
On the engagement, Jack Quaid told Page Six, "I couldn't be happier for both of them. It's amazing." The publication also asked Jack if he'd been watching 'The Real Housewives of Beverly Hills'  to see his future stepsister Teddi in action. "I've seen a few episodes, she's great," he said.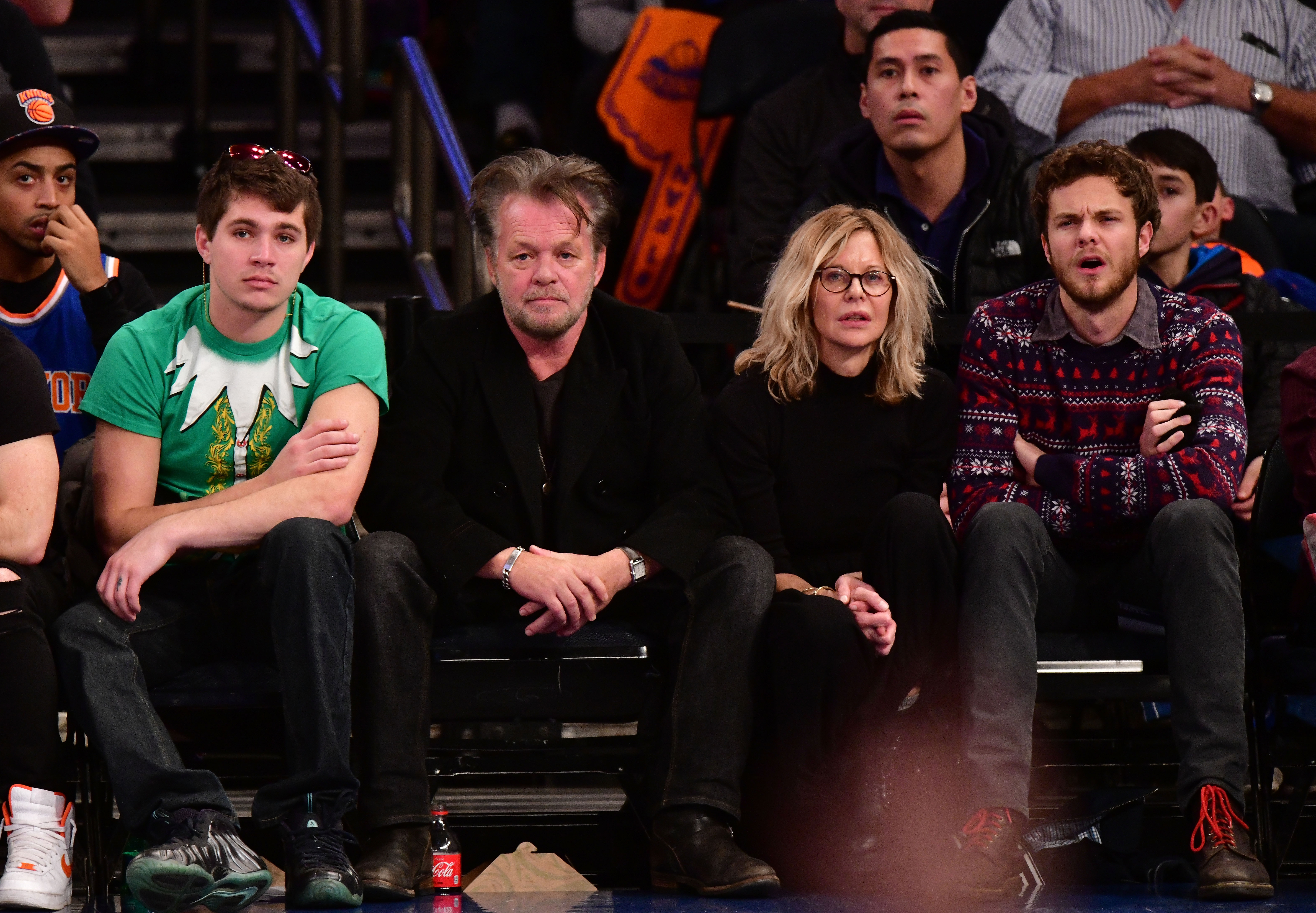 ---
MEG RYAN
A darling of the screen, Meg Ryan dominated the rom-com scene throughout the 80s and 90s. Hits like 'Joe Versus The Volcano,' 'When Harry Met Sally,' 'Sleepless in Seattle,' 'City of Angels,' and 'You've Got Mail' ensure she'll never be forgotten - but so do scandals! Ryan learned that the hard way during her divorce from Dennis Quaid and ill-timed romance with Russell Crowe. 
---
Ryan broke into the business while a student at NYU. In 1981, she had her big-screen debut with a brief appearance as Candice Bergen's daughter in George Cukor's last film 'Rich and Famous.' Her small part in the blockbuster movie Top Gun led to Steven Spielberg casting her for 'Innerspace,' where she co-starred with Dennis Quaid.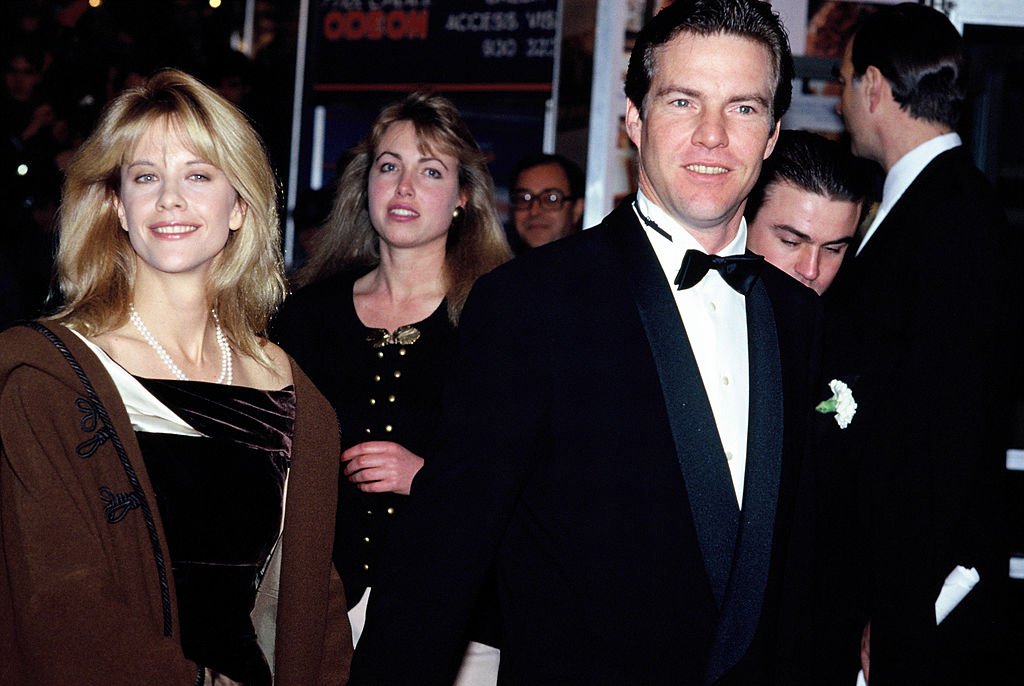 ---
In 1989, Ryan appeared in 'When Harry Met Sally' and the scene at the restaurant became famous. She co-starred with Quaid in the remake of 'DOA,' and they married on Valentine's Day in 1991. Ryan earned nominations for both the Golden Globe and the BAFTA.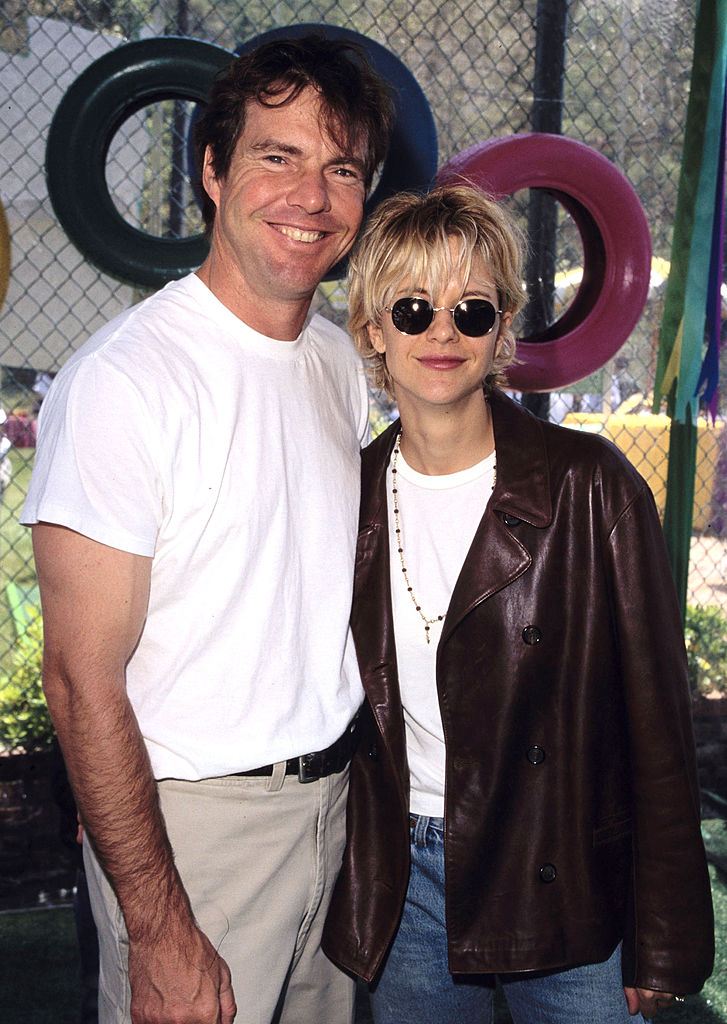 ---
In 1994, Ryan decided to act slightly against type, appearing as the alcoholic wife and mother in When a Man Loves a Woman. After that, she went back to "cute" with both 'IQ' and 'French Kiss.' In 1994, she won the Harvard Hasty Pudding Award as "Woman of the Year" and was voted as being one of "The 50 most beautiful people in the world 1994" by People Magazine.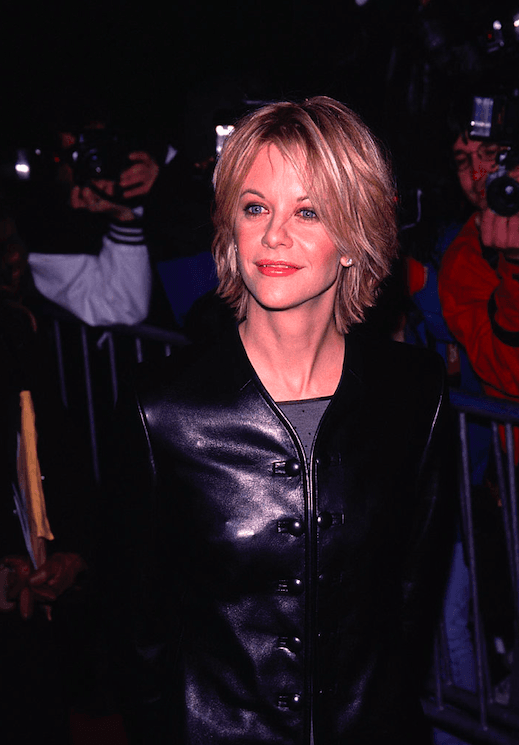 ---
As her rom-com star rose, her marriage to Quaid spiraled downward. The pair was on the rocks, and nothing they did fixed anything. By the turn of the century, they realized their relationship was over and announced their intention to divorce. Things were finalized the following year, but Ryan had already had a romance with another man!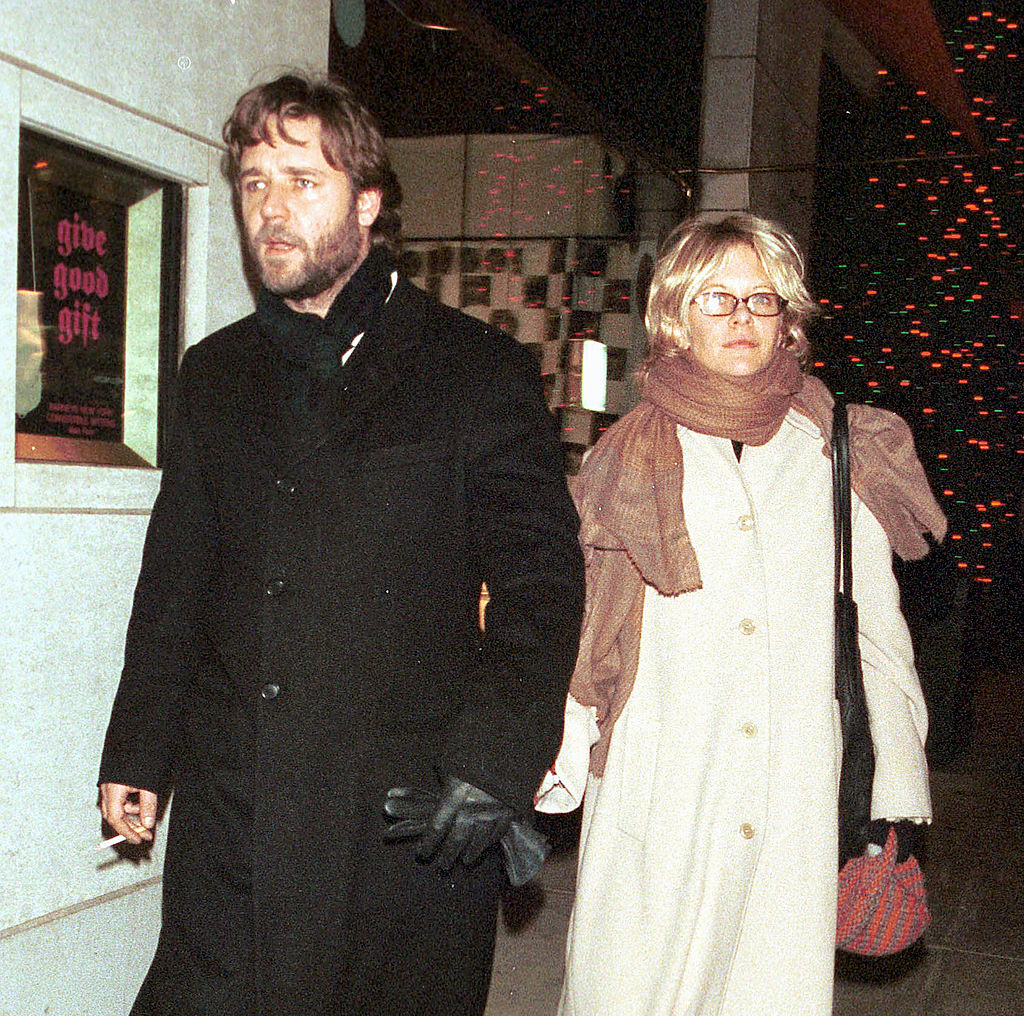 ---
Rumors that Ryan was in a relationship with Russell Crowe circled for months before anything could be confirmed. The New York Post outed the pair in the summer of 2000, which came as a shock to plenty of fans. The duo had a whirlwind romance after meeting on the set of 'Proof of Life,' an action thriller in which they played the leads.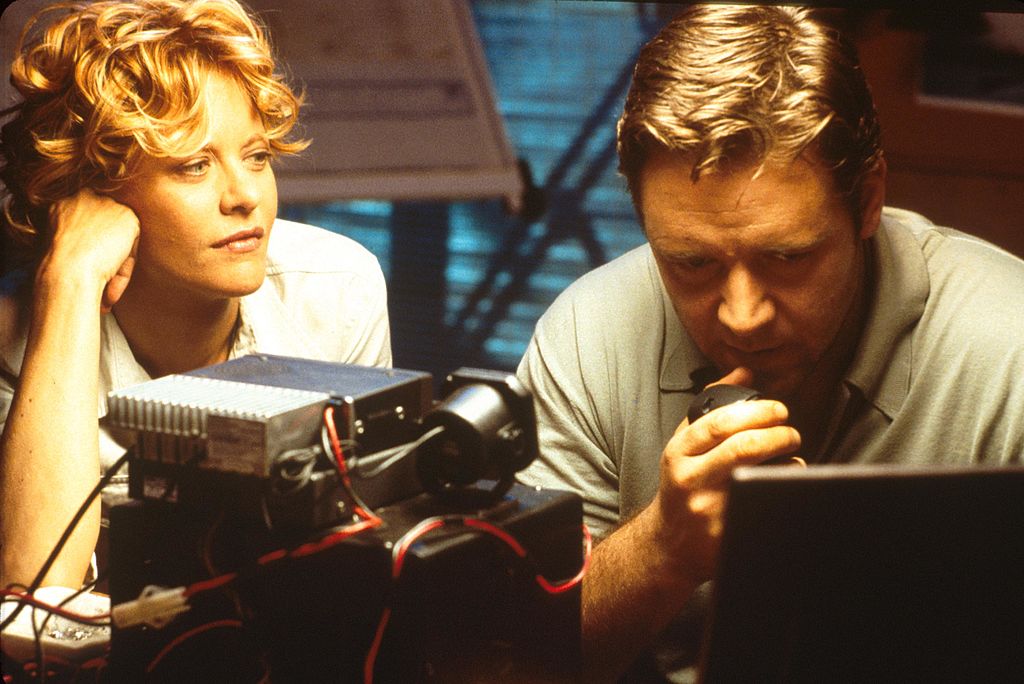 ---
WHICH CAME FIRST?
The quick nature of Ryan and Crowe's relationship created speculation that they started dating before she and Quaid split. The media was rife with theories that Ryan had begun an affair, and it did terrible things to her image. Questions were asked about whether Ryan ended her marriage to be with Russell, or if the relationship was the final nail in the coffin.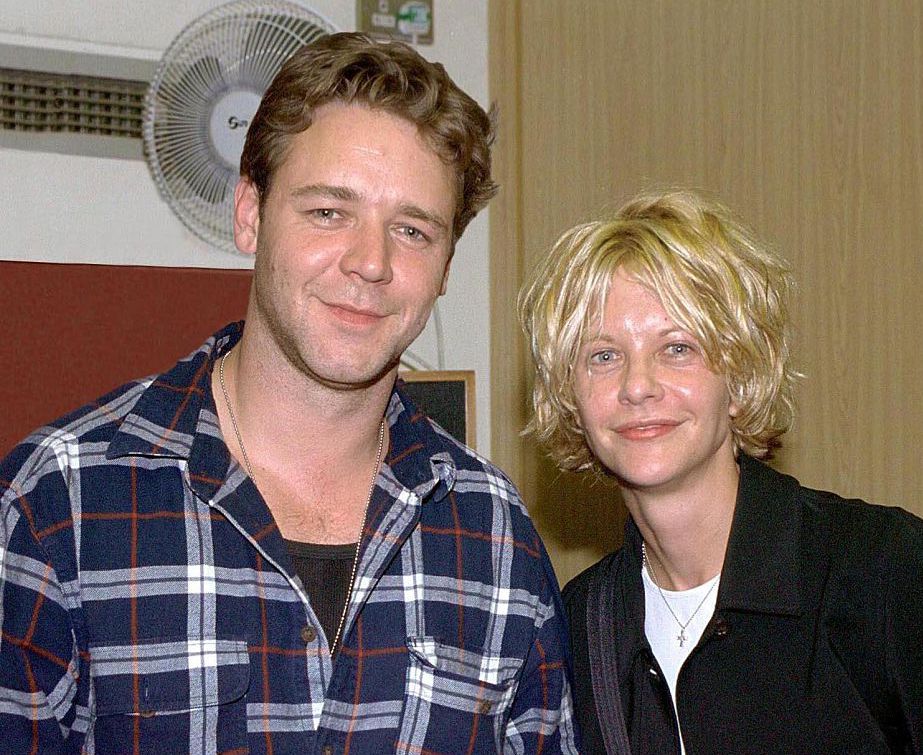 ---
The actress wasn't interested in talking about that stuff with the press, and to this day, it's not entirely clear whether these two relationships overlapped or not. Just because they happened in close proximity doesn't mean one was an affair.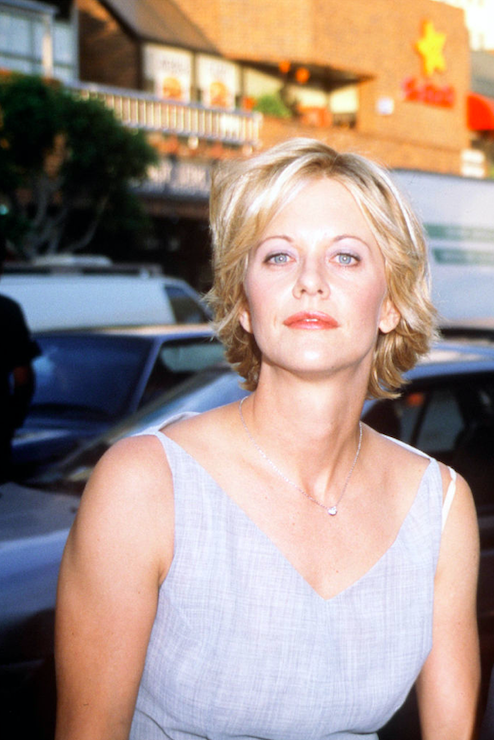 ---
Unfortunately, it didn't matter for Ryan. All the affair rumors painted a picture of Ryan that people didn't like. One by one, studios started turning their back on her. The actress went from leading lady to a thing of the past.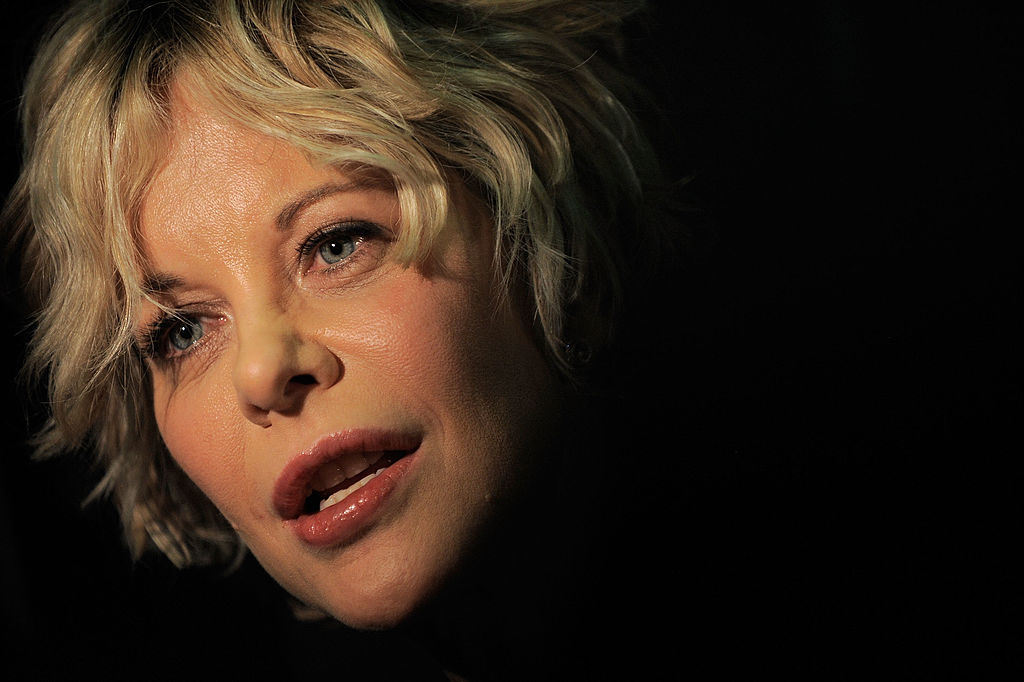 ---
MICHELLE MELLENCAMP
Michelle Mellencamp, 48, has the honor of being John Mellencamp's eldest child and first daughter. The singer and his first wife, Priscilla Esterline, became parents in 1970 when John was only 19 years old!
---
Priscilla Esterline and John Mellencamp also married in 1970. They were married for eleven years before the couple filed for divorce at the beginning of 1981. The divorce, due to irreconcilable differences, took place in the middle of that year.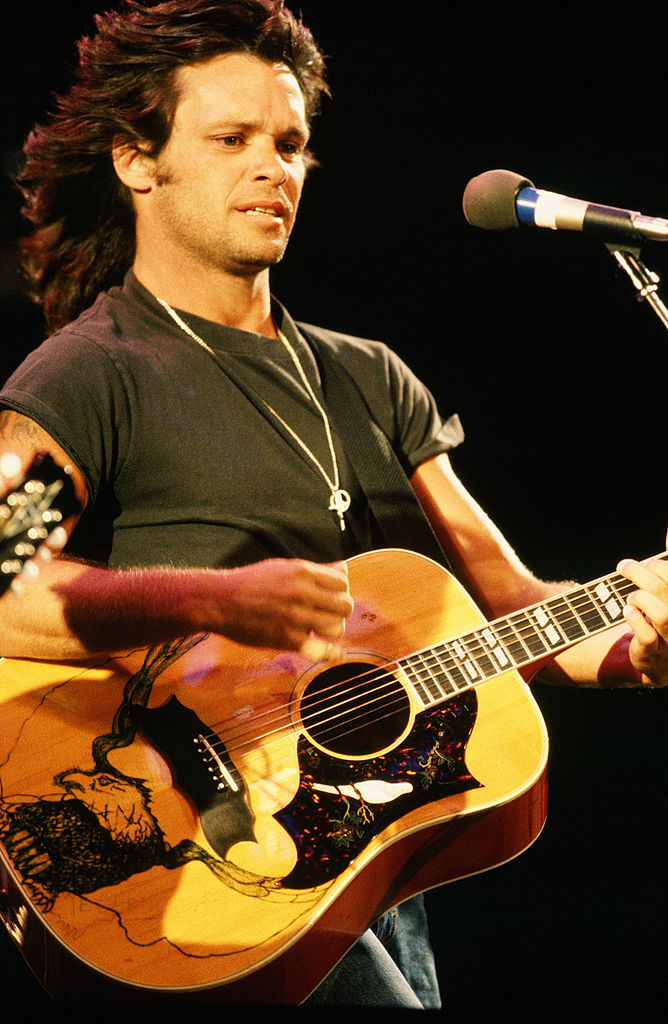 ---
Unlike her father, Michelle has remained out of show business and the eye of the press. She became a mother at age 18, giving Mellencamp and Priscilla their first granddaughter, Elexis Suzanne Peach. The singer was 37 years old when he became a grandfather.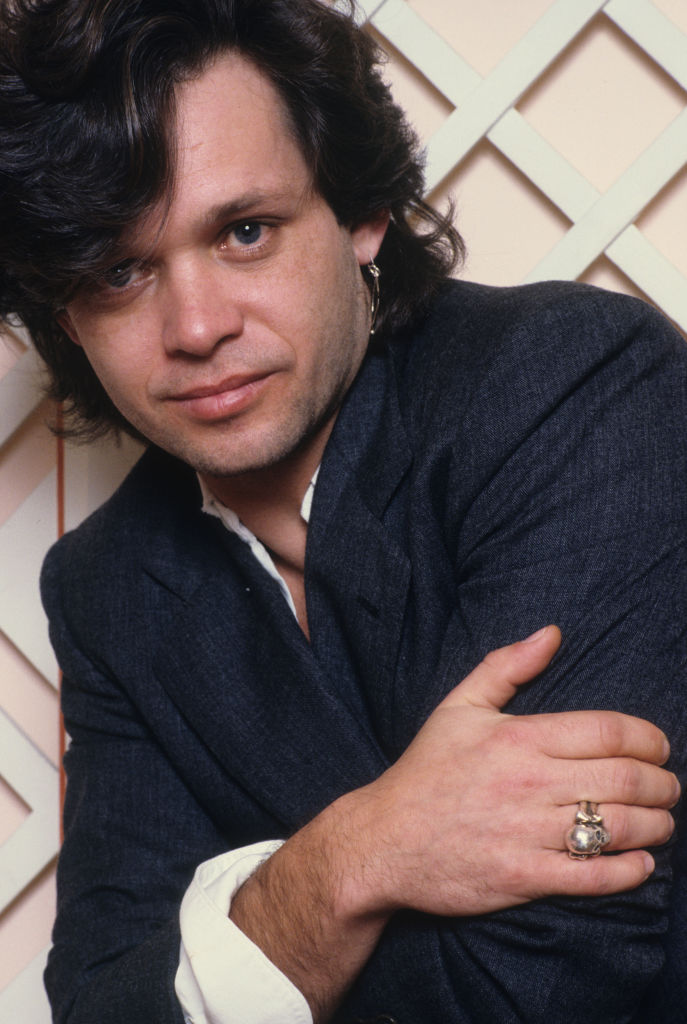 ---
TEDDI JO MELLENCAMP
Unlike her older sister, Michelle, Teddi Jo decided to follow in the footsteps of her famous father. Currently, she is part of the cast of 'The Real Housewives of Beverly Hills.' For years she had problems with her weight and image, now she shares her experience with others to help them.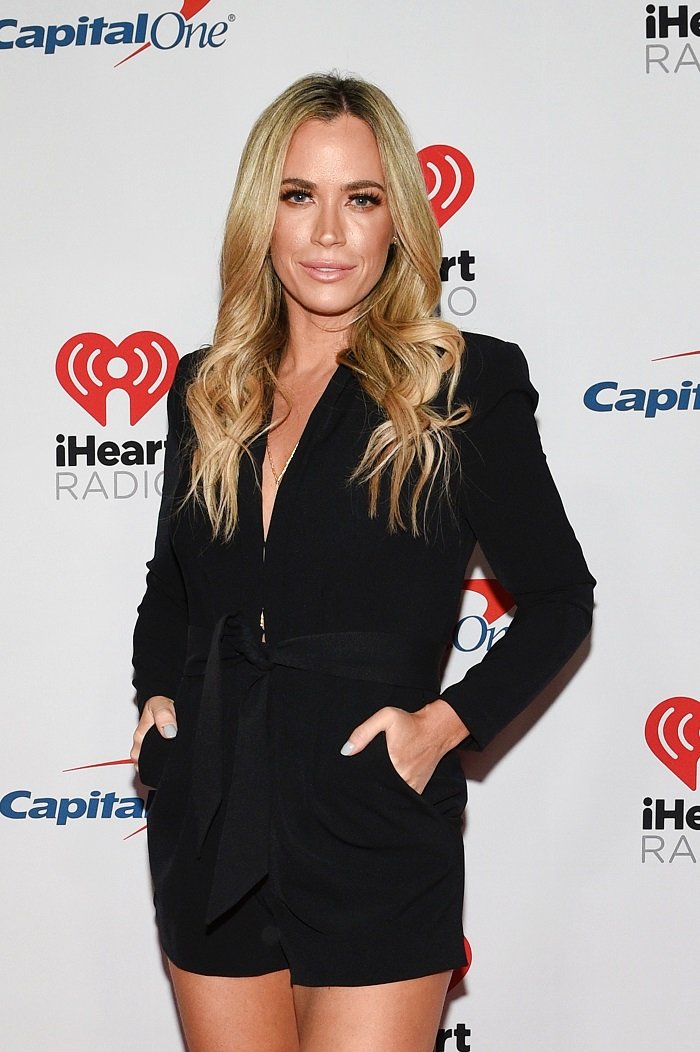 ---
Teddi is the first daughter the singer shares with his second wife, Victoria Granucci. Victoria was an actress with a flourishing career, appearing as an extra in various shows and movies such as 'Happy Days,' 'Fantasy Island,' 'Charlie's Angels,' 'Chips,' 'Love Boat, and 'Grease.'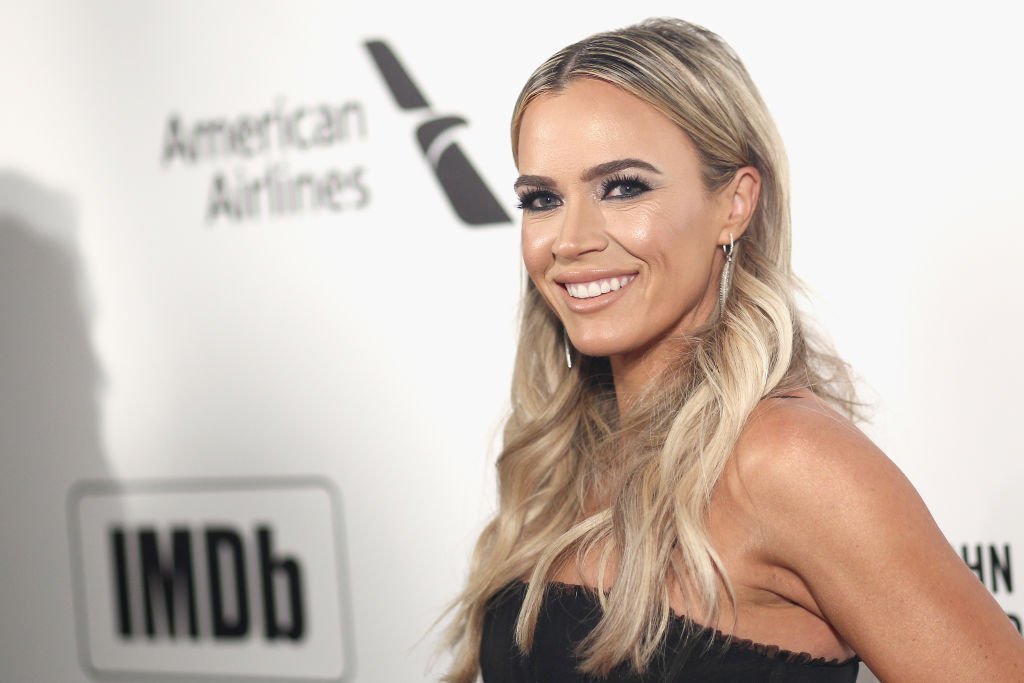 ---
The couple met through a blind date, which the singer requested from a friend after seeing a photograph of Victoria. There is a rumor that this happened when Mellencamp was still married to Priscilla.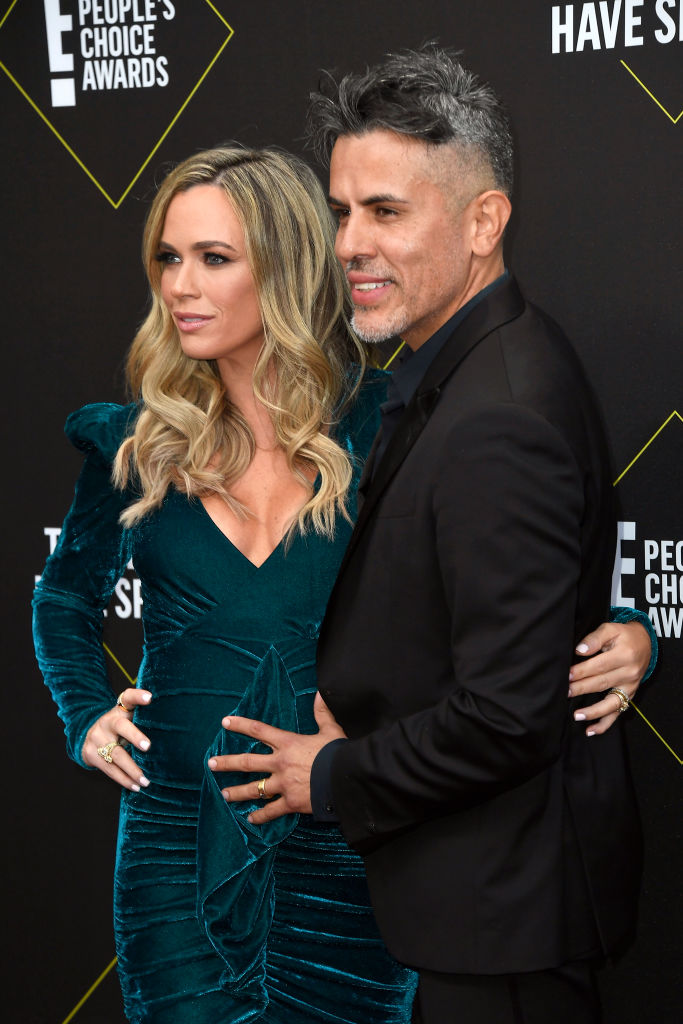 ---
Today, Teddi, 38, has been married to Edwin Arroyave, founder of Skyline Security Management, Inc. since 2011. They have three children, a son named Cruz, and two daughters called Slate and Isabella.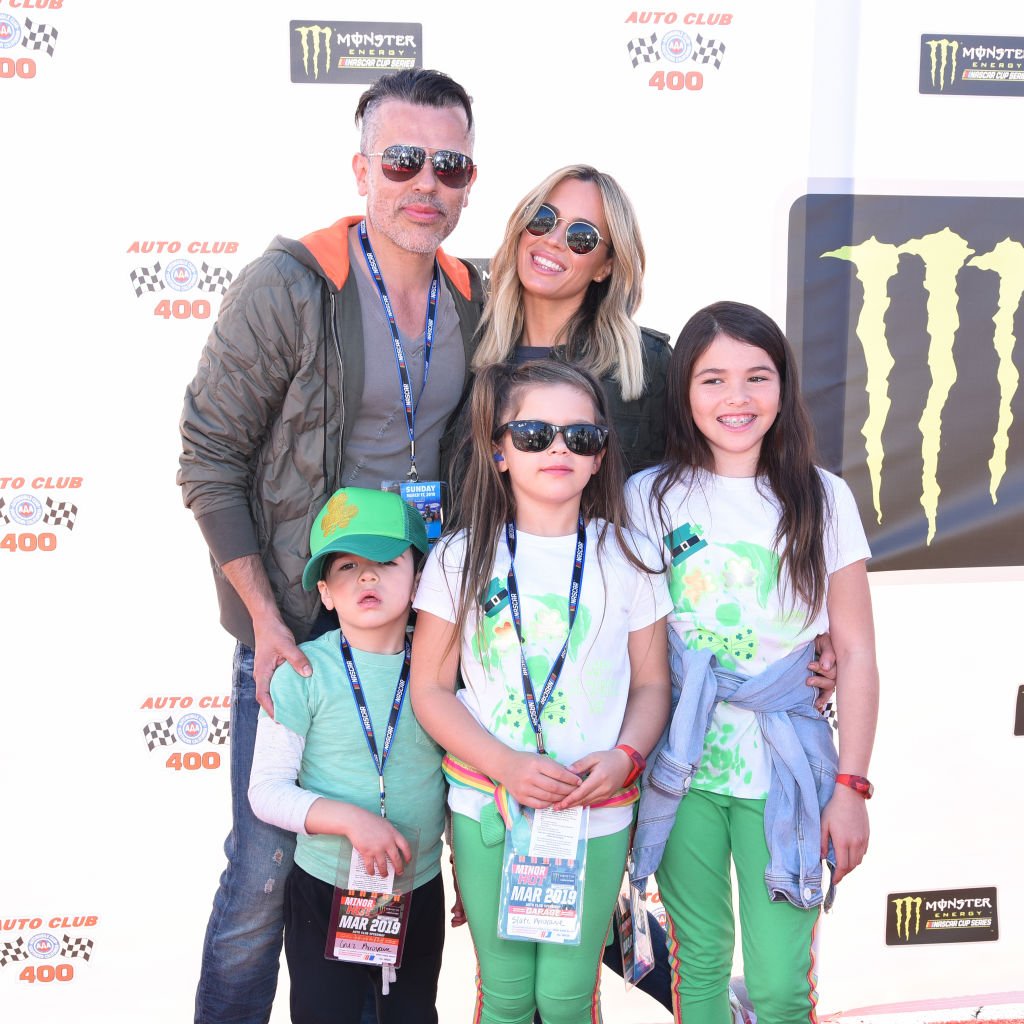 ---
JUSTICE MELLENCAMP
Victoria's second daughter with John, Justice Mellencamp, loves the beach and her life in Lowcountry as a wife, mother, and sister, not to mention as a daughter of the Rock and Roll Hall of Fame member. For this professional stylist raised in Hilton Head Island, it's family first.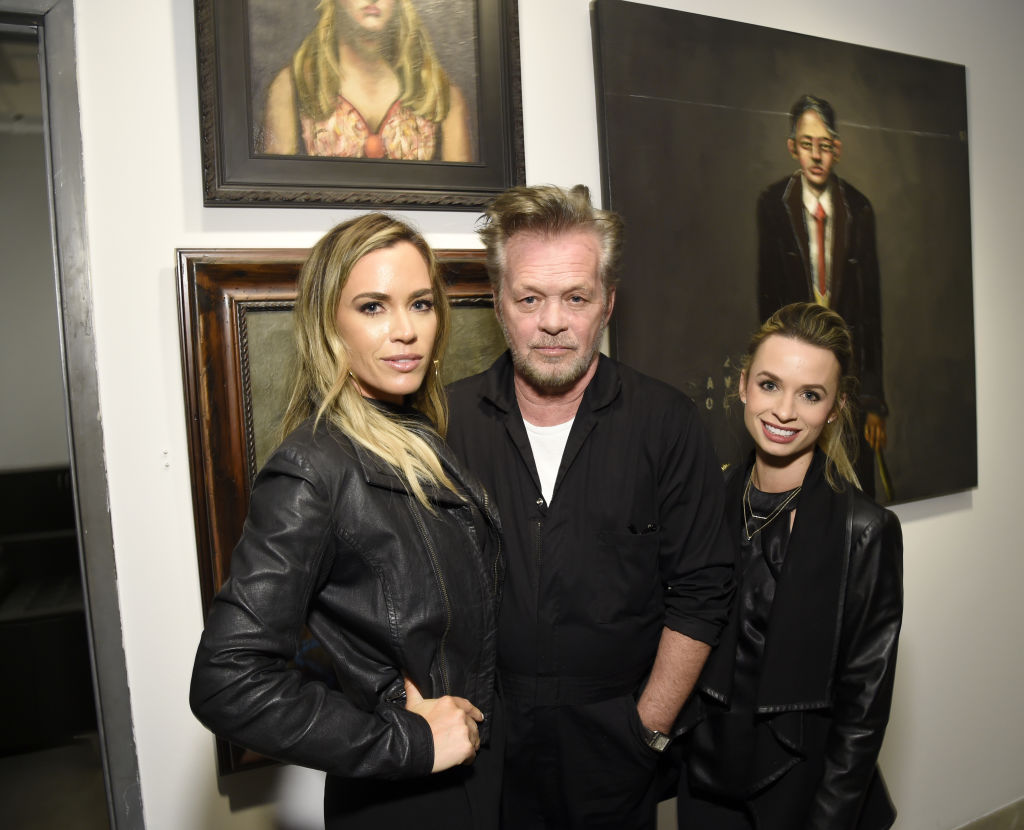 ---
She attended Sea Pines Montessori and graduated from Hilton Head High School. She met her future husband, Michael Moore, at four years old, and they started dating in high school when their parents permitted them.  They have two beautiful children, whom Justice likes to photograph and share on Instagram.
---
"Before I had my children, I painted quite a bit, oils and acrylics. Now that I have children, I still sketch. When we were kids, we were not allowed to watch TV during the daytime when we were with our dad. So he set me up in his art studio with an easel, and he said,
---
'Here's all my paints, here's all my brushes, there's a million art books over there, pick one and copy it.' So I did a Picasso, and it's hanging here today (in her house). . . . Looking back, it was such a great lesson to teach your kids."
---
JACK QUAID 
Jack Henry Quaid was born in Los Angeles, California, on April 24, 1992, and is the eldest son of Meg Ryan and Dennis Quaid. His acting career began in 2011, when he played Doug, in the short film 'Sitting Babys.' In April 2011, the actor received the role of 'Marvel' in the movie 'The Hunger Games.'
---
"We had torrential downpours, flooding, scorching heat, and then a bear would wander onto the set. But it was an amazing bonding experience. We definitely all had a great story to tell about what we did on our summer vacation."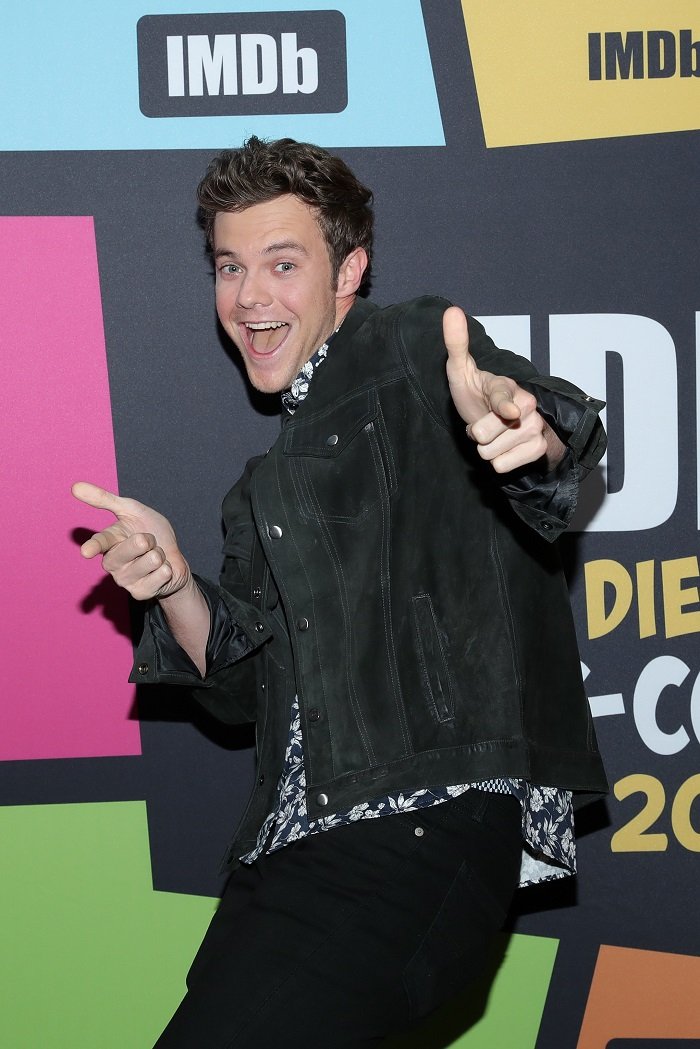 ---
He reprised his character, Marvel, for The Hunger Games: Catching Fire in a cameo appearance. In the same year, he asked fans to help him fund his new film, Roadies, by making donations on the crowdsourcing website Indiegogo. Jack appeared in the main cast of the short-lived 2016 HBO television series Vinyl.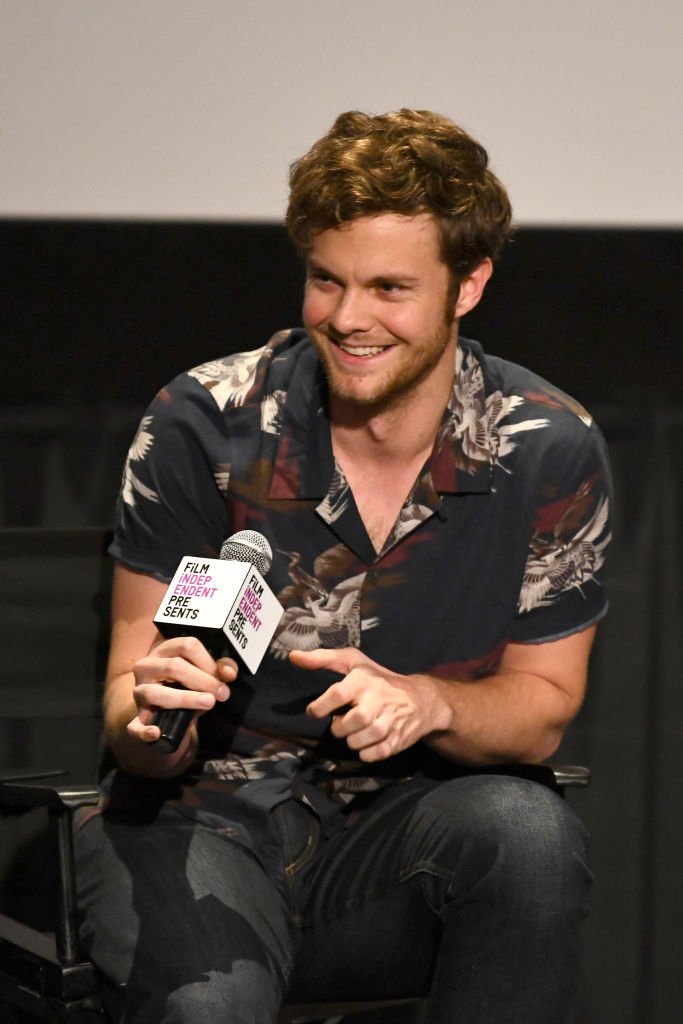 ---
The next year, he appeared in Steven Soderbergh's comedy Logan Lucky and starred as Jordan Welch in the horror-comedy film Tragedy Girls.  Most recently, he has starred in the Amazon Prime series, 'The Boys.'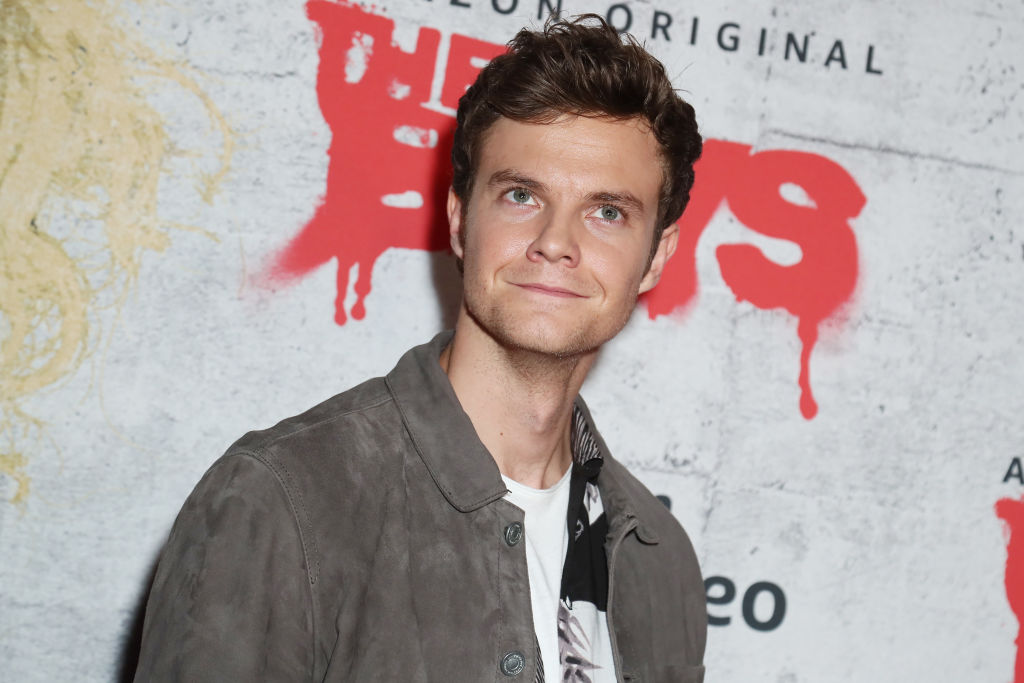 ---
HUD MELLENCAMP
Hud Mellencamp attended Duke University, where he played football. Hud is Mellancamp's firstborn with his third wife, Elaine Irwin. He also had small parts in the series 'Vanderpump Rules' and 'Lisas's Dilemma,' appearing as himself.
---
He was hired to work in Lisa Vanderpump's new restaurant and bar, TomTom, shortly after he moved to Los Angeles. According to Teddi, her brother is no longer working there. She, however, insists it had nothing to do with their feud.
---
He's had several run-ins with the law, often accompanied by his brother, Speck. In 2018, he was put on probation after pleading guilty to public intoxication. According to online court records, his younger brother, Speck Mellencamp, was sentenced to one count of public intoxication stemming from an incident that ocurred during the early morning hours of July 16, 2017.
---
SPECK MELLENCAMP
Speck is the youngest son of John Mellencamp's marriage to Elaine Irwin. Unfortunately, there is not much information about John's youngest son or many photos of him, but we do know that he can play the guitar! He also caused a stir in the press twice when he was involved in incidents that led to his arrest.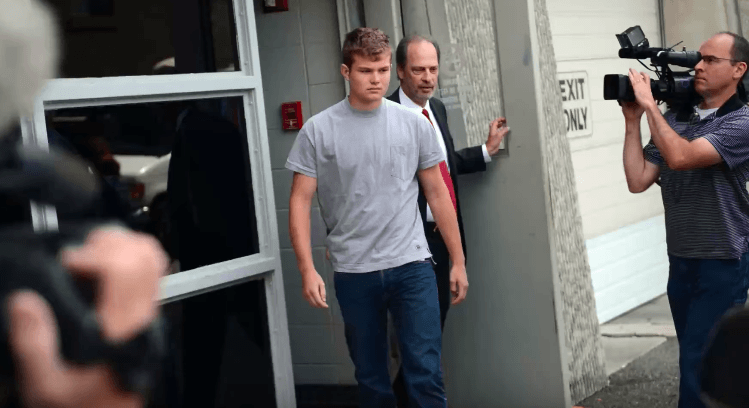 ---
Speck and his older brother Hud have had two altercations with people where violence has resulted. They have not been severe incidents; however, they have aroused public curiosity about the youngest of John Mellencamp's children.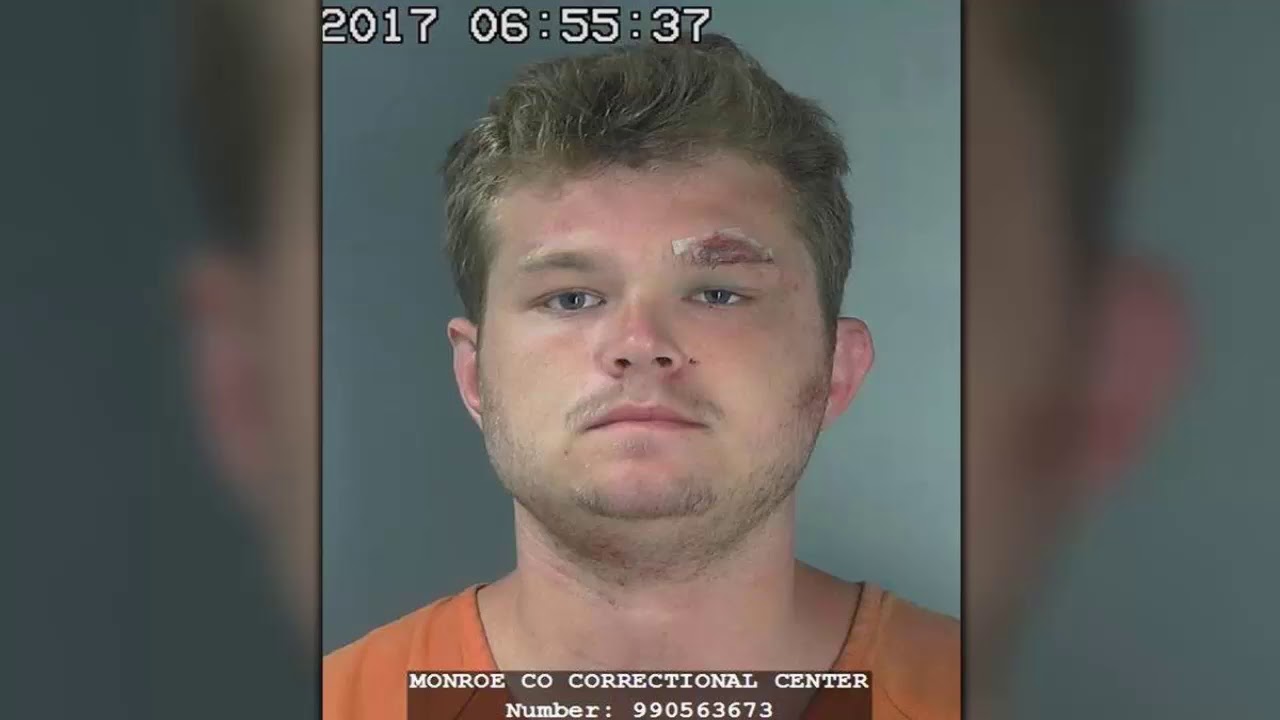 ---
According to a Bloomington Police report, Speck Mellencamp and his older brother, Hud, got into an altercation outside the Jimmy John's at Kirkwood Avenue and Dunn Street in Bloomington. As a result, Speck was sentenced to 25 hours of community service, according to court records. He also spent 194 days on unsupervised probation.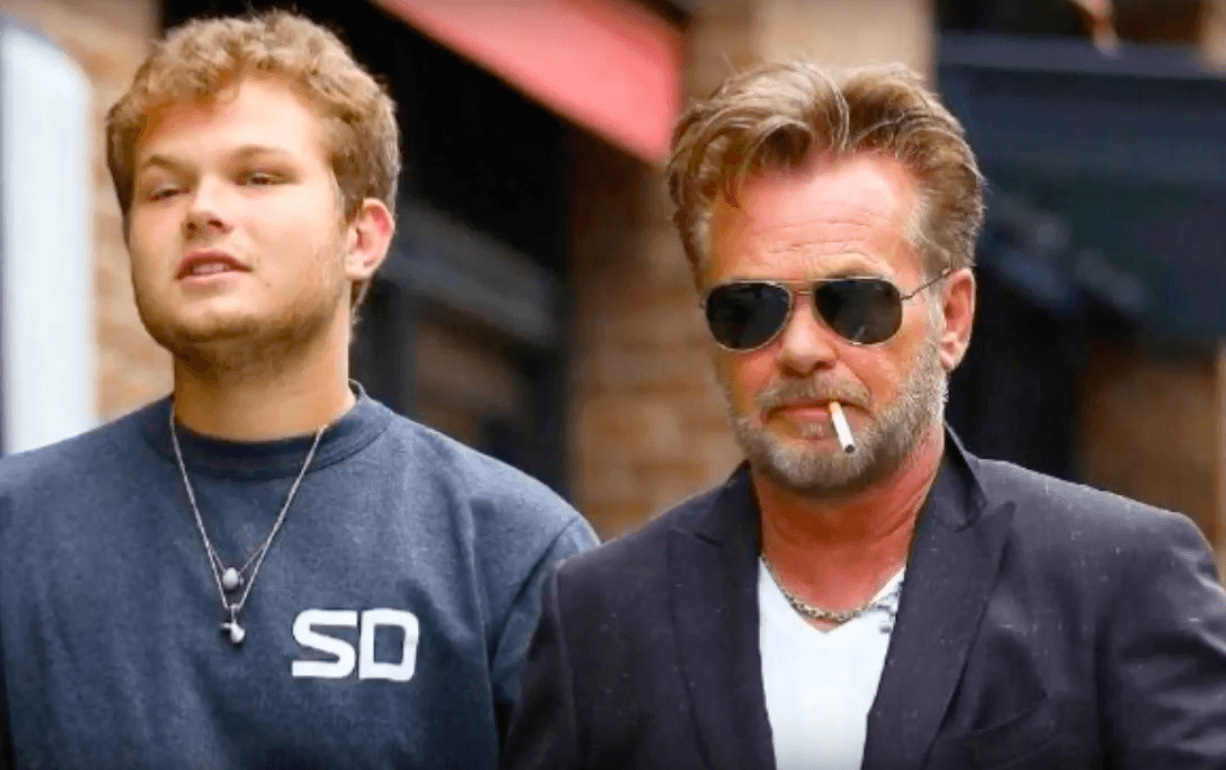 ---
DAISY TRUE RYAN
Daisy True was born in China in 2004. Ryan adopted her and went to China to pick her up. After spending eight days on paperwork at the US consulate in China, finally, the little girl officially became Ryan's daughter. Although the process was random, Ryan said she feels like Daisy True was meant to be her child.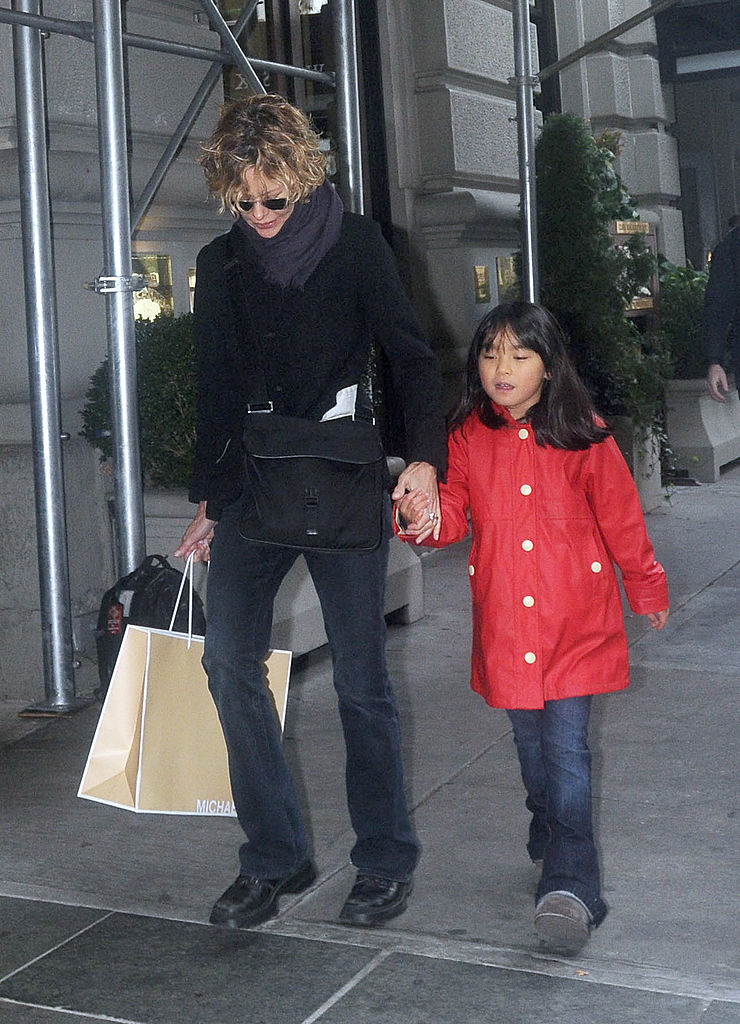 ---
Currently, Daisy True is 15 years old and has been seen walking peacefully next to her mother, holding hands in New York. They seem to have a very close and positive relationship.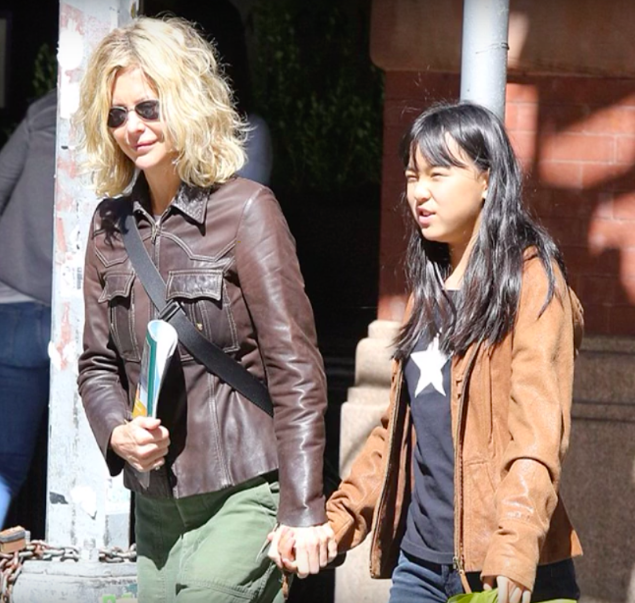 ---
Speculation that Ryan and Mellencamp would likely get back together again is already circulating. "What's great about now is that John and I are so free to have fun ... " Ryan told The New York Times Magazine. "But I sometimes think relationships are for aliens. Who does it? Who can do it? I don't know how any of us ever do."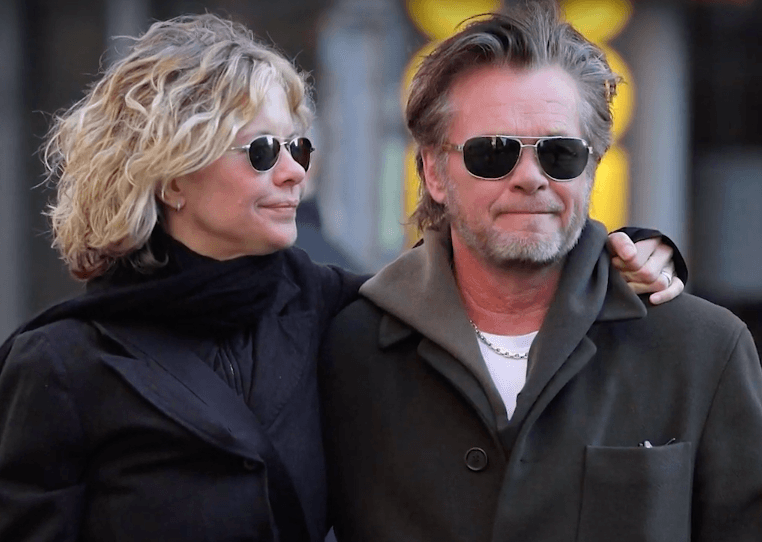 ---
Whatever they decide, whatever the future holds, their children have embraced and created a large family that they don't seem in a rush to part. 
Source: Wikipedia, IMDb, Daily Mail, Closer Weekly, Discover Lifestyle, Fox News, Page Six, Local Life SC, Little Things, Reality Blurb, USA Today,