20 Celebrity Kids Who are Lookalikes Of Their Famous Parents
Can you imagine what it would be like to be mistaken as your mother or father's twin? Well, that's what happens regularly to some of the offsprings of the celebrities mentioned in this article. It's like going back to the 80s and 90s and seeing our favorite stars young again. Let's find out who we're talking about.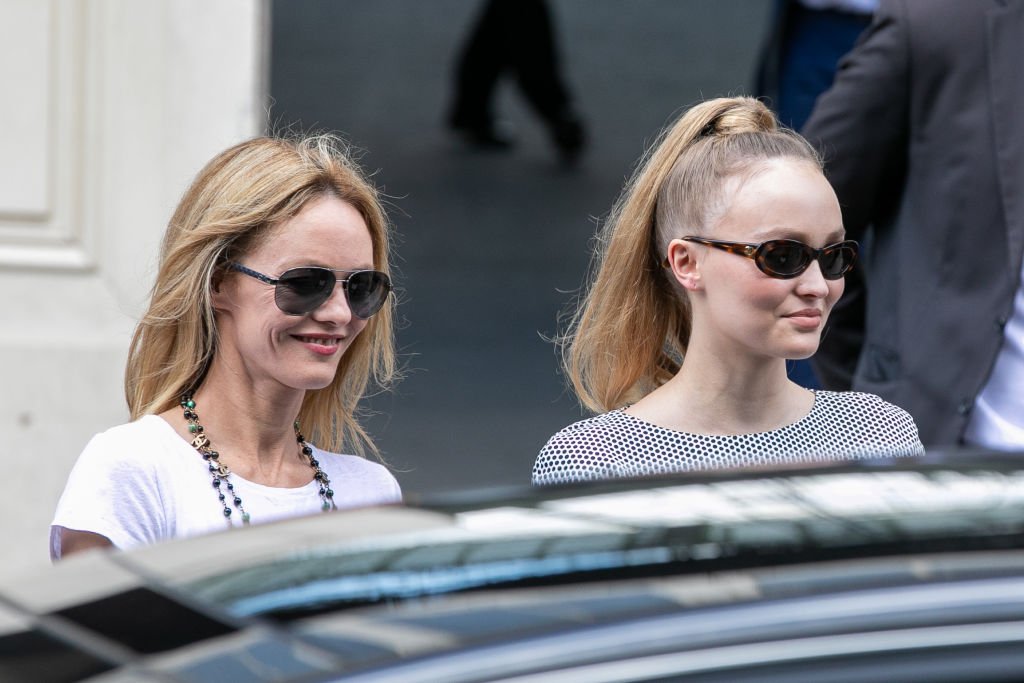 ---
Reese Witherspoon & Ava Elizabeth Phillippe
One can only imagine how many times actress Reese Witherspoon and her 20-year-old daughter Ava Elizabeth Philippe are mistaken for sisters. The resemblance between the two, as well as the close bond they seem to share, is extraordinary. The actress, best known for her roles in "Cruel Intentions" and "Legally Blonde", is a mother of 3, Ava being the eldest.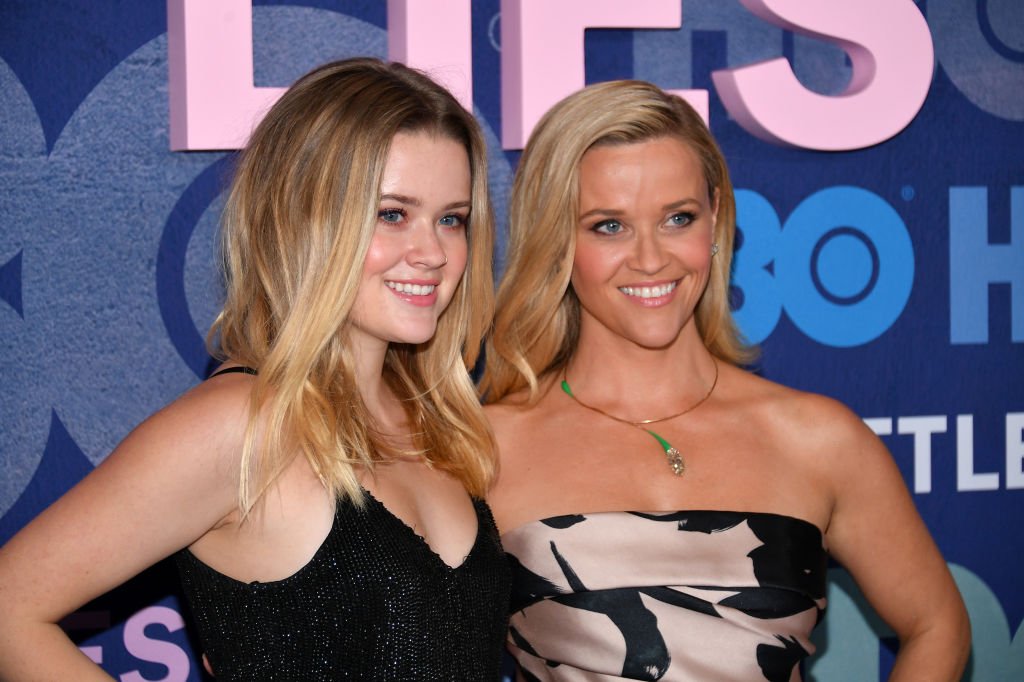 ---
And not only is there a physical resemblance between them but also a sharing of passions, since Ava has decided to follow her mother's creative footsteps by modeling and sketching. Apart from attending the University of California Berkley, the girl has done modeling work for Reese's Draper James line and appeared in Vogue.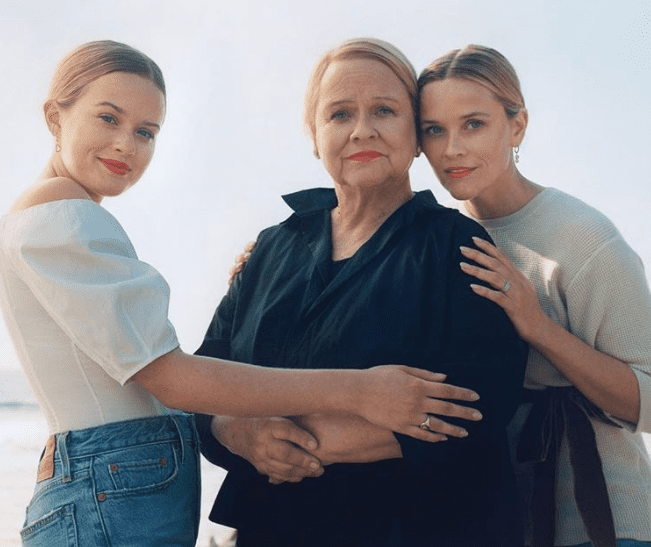 ---
Goldie Hawn & Kate Hudson
Take an older picture of "Bird on a Wire" actress Goldie Hawn and put it next to a picture of her daughter Kate Hudson. The similarities are amazing, aren't they? And actually, unlike many celebrities' offsprings, Kate has not only inherited her mother's genes, but also her talent, as she is currently one of the hottest actresses in Hollywood.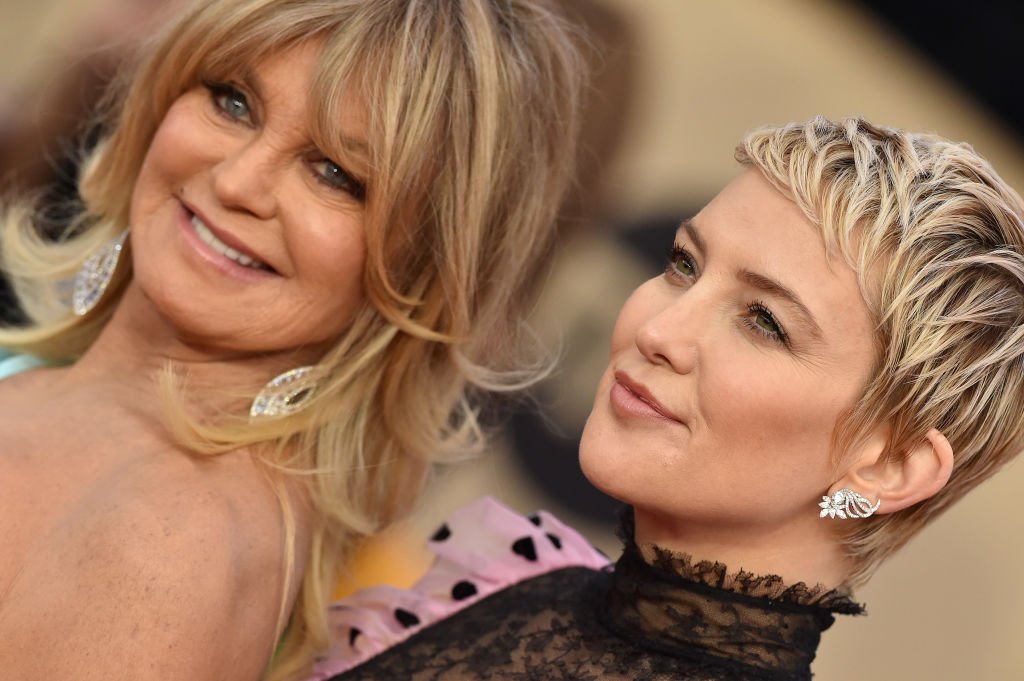 ---
After making her big breakthrough in the movie "Almost Famous", Kate went on to star on some of the most successful romantic comedies such as "How To Lose a Guy in 10 Days", "You, Me and Dupree" and "My Best Friend's Girl". Both women are award-winning actresses: Goldie won an Oscar in 1970 and Katie a Golden Globe in 2001.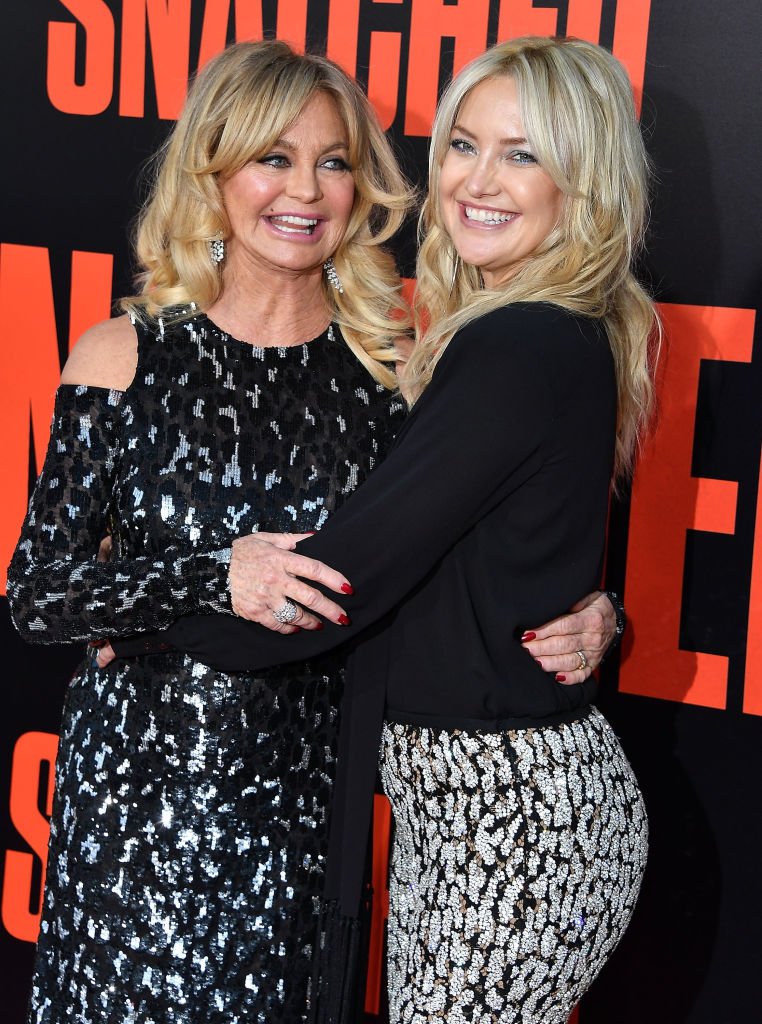 ---
Demi Moore & Rumer Willis
If actress Demi Moore and her daughter Rumer Willis entered a look-alike competition, there would be a strong possibility of coming out winners. As incredible as it may seem, the "Ghost" and "indecent Proposal" actress is looking younger as the years go by, and her daughter Rumer is looking more and more like her.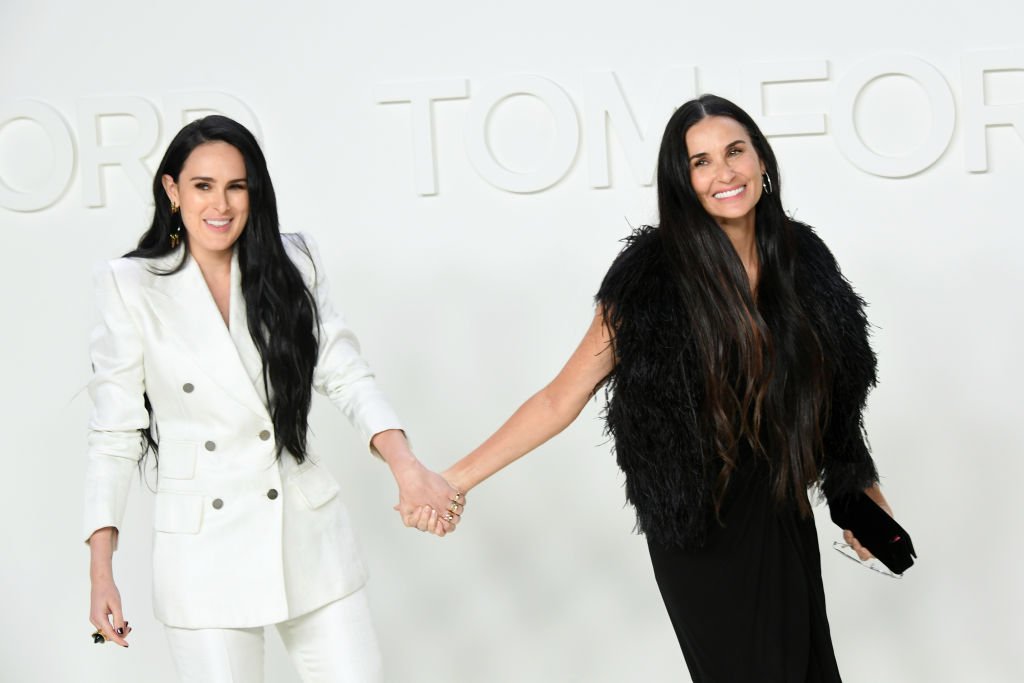 ---
Growing up as a daughter of two of the most famous Hollywood celebrities (her father is Bruce Willis) wasn't a bed roses for Rumer, as she had to deal with intense public exposure ever since being a little girl. But she seems to have grown out of it, as she is making a name for herself as an actress and model.
---
Meryl Streep & Mamie Gummer
Legendary actress Meryl Streep's second daughter, Mamie Gummer, is one of those perfect examples of apples not falling far from the tree. Not only does she share striking physical similarities (bone structure, blond hair, distinct nose) with her mother but she also seems to have inherited Streep's acting skills.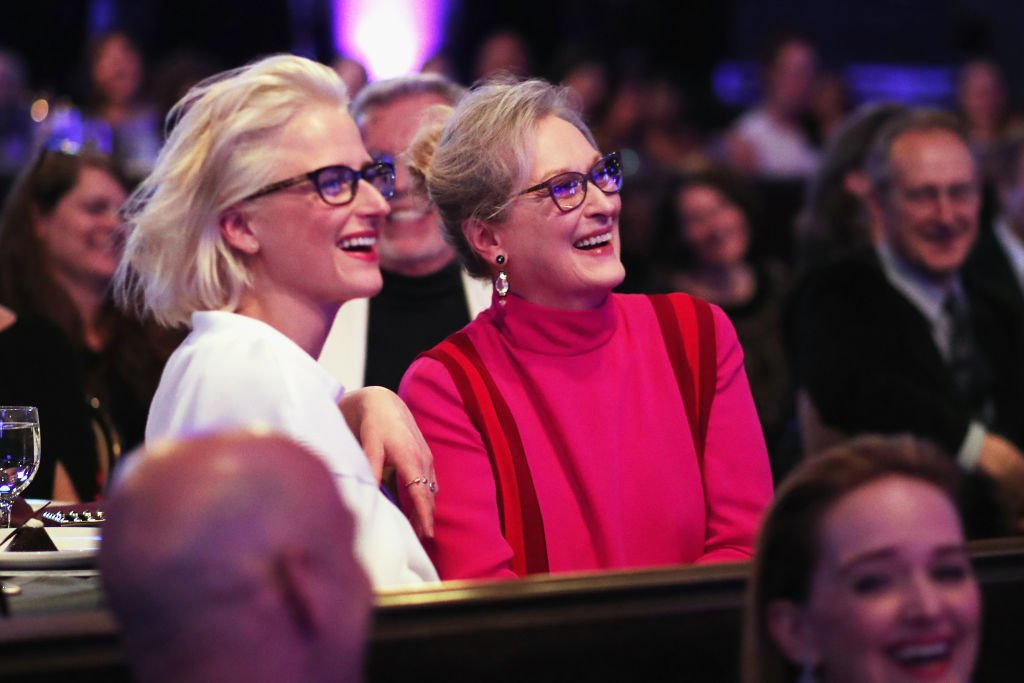 ---
Ever since her young acting debut over two decades ago in "Heartburn", where she co-starred with her mom and Jack Nicholson, Mamie has been trying hard to distance herself from Streep's shadow. It seems that she's been successful at it, looking at her career. And it looks like it's only the beginning.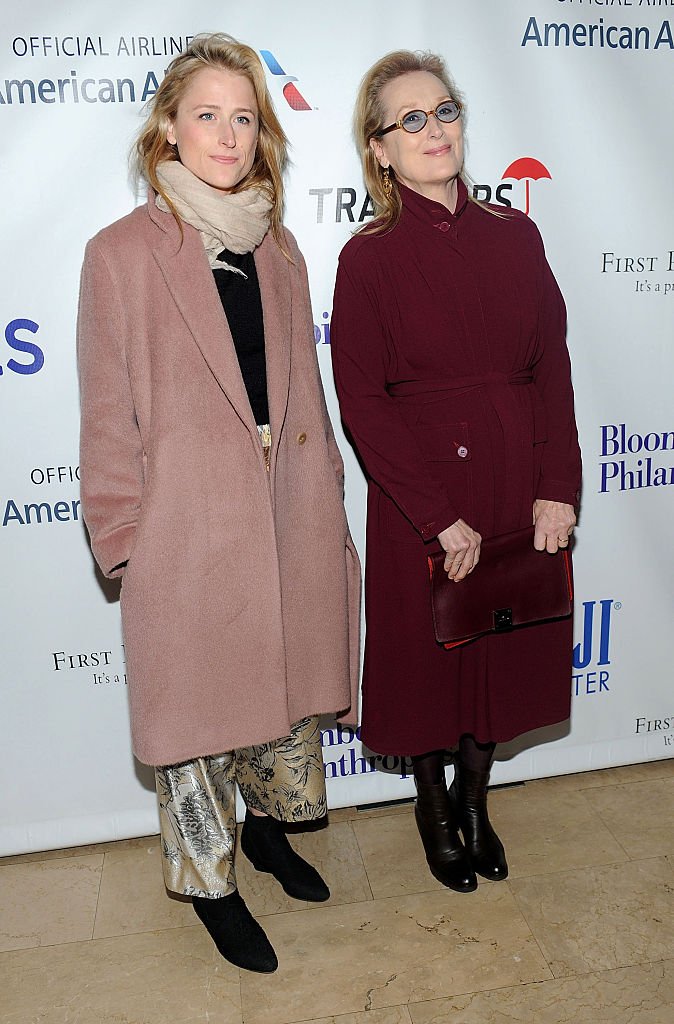 ---
Diana Ross & Tracee Ellis Ross
Not only has Tracee Ellis Ross inherited her mother's huge brown eyes and flawless figure, but she has also been gifted with her fashion sense and talent. Legendary Motown singer and fashion icon from the 70s Diana Ross and her daughter Tracee (the second of 5 children) could definitely be mistaken for sisters.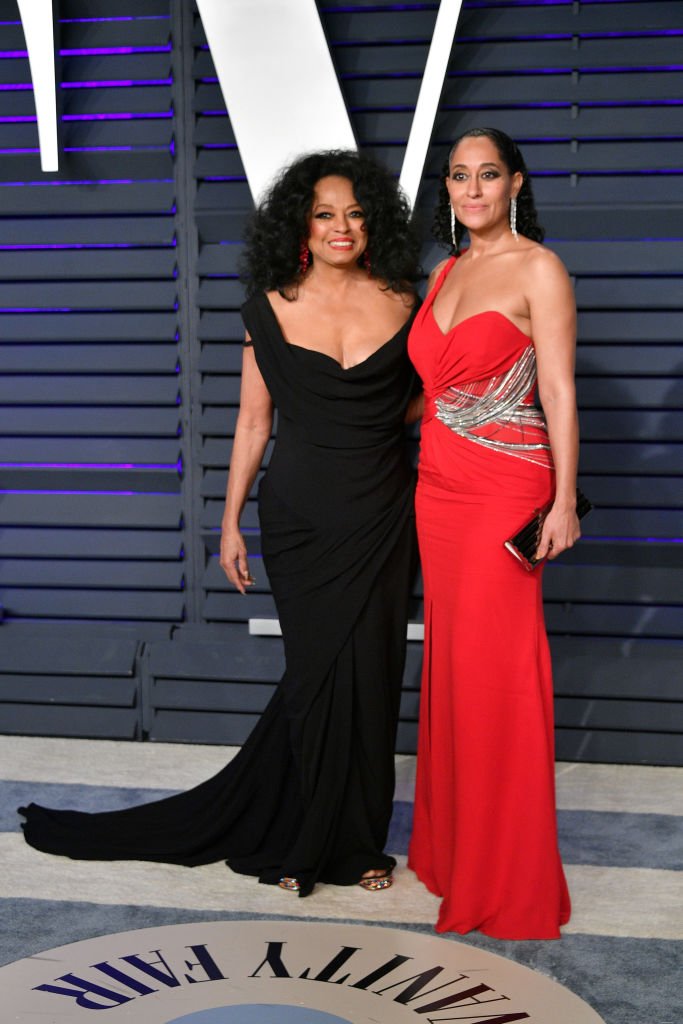 ---
Tracee, who is today a respected and highly talented actress and comedian, has been open about being the daughter of such a high-profile celebrity.
"There is an analogy I use for the whole famous parent thing. They say 'Oh, it's going to open doors for you.' I always say, 'You know what it does? It unlocks the doors.' When it is your time and you deserve it, that's when [the break] happens," she said.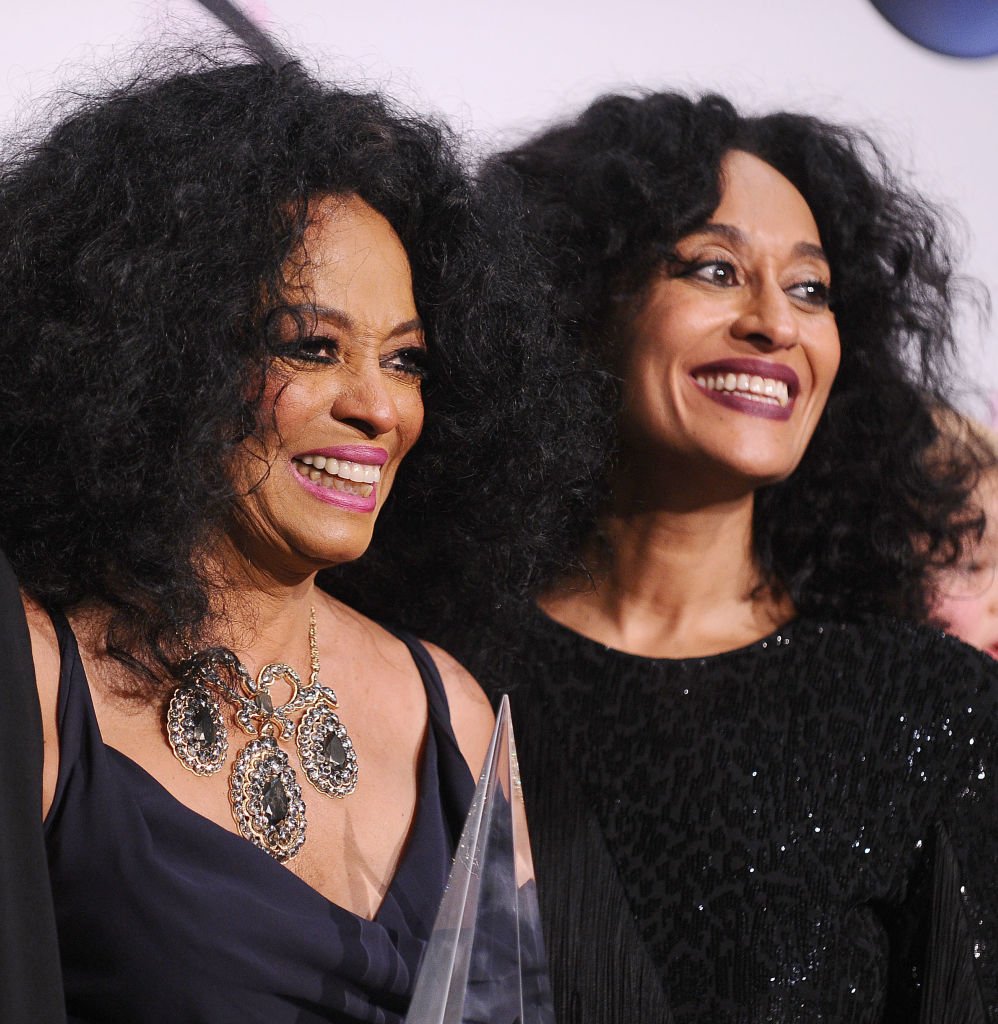 ---
Steven Tyler & Liv Tyler
When you look at a picture of Aerosmith's frontman Steven Tyler and one of actress Liv Tyler, you immediately spot the physical similarities between them. So, it comes as surprising that Liv only found out the rock legend was her father when she was 10. Even their mannerisms are similar.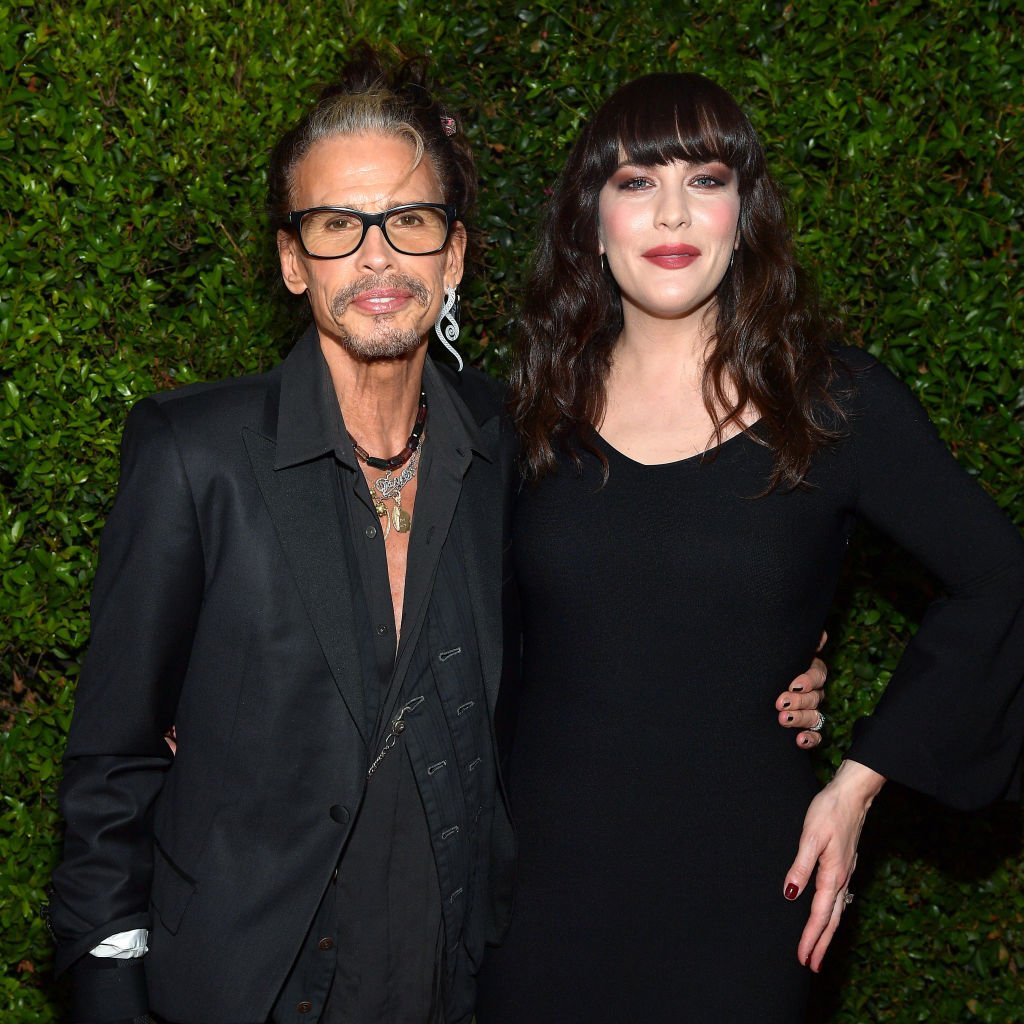 ---
Father and daughter have meanwhile managed to patch up their relationship and Steven is now a proud grandfather to Liv's children. She followed her father's footsteps in showbiz and has successfully become a high-profile Hollywood actress, known for her roles in the blockbusters "Armaggedon", "Lord of the Rings" and "The Incredible Hulk".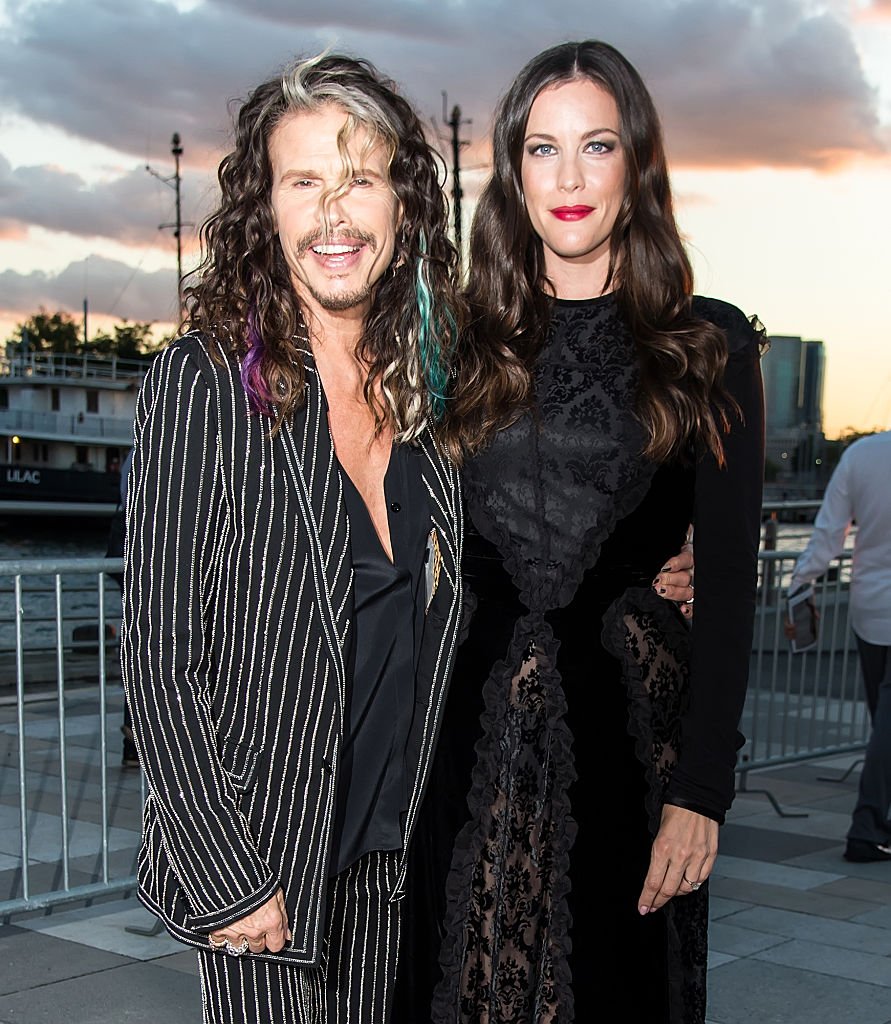 ---
Tom Hanks & Colin Hanks
It's impossible not to look at Colin Hanks as a younger version of his dad, Hollywood superstar Tom Hanks. The eyes, the hairline, and even the skin complexion are a spitting image of each other. SO it comes as no surprise to hear that they have played father and son in the movie "The Great Buck Howard", right?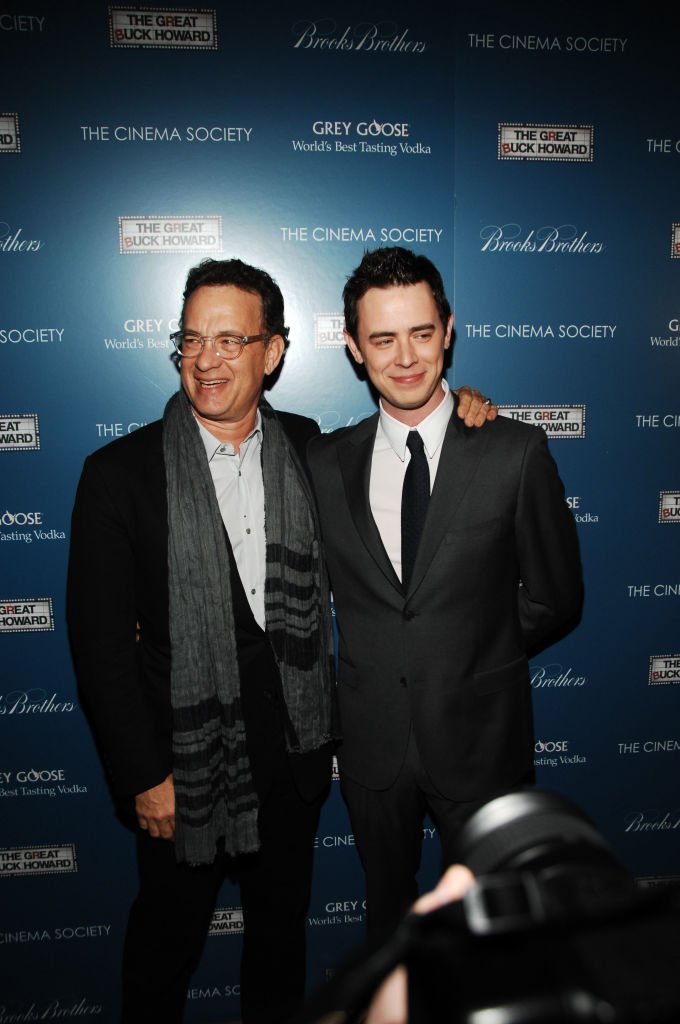 ---
Hank's eldest son ended up following his father's footsteps and going into acting. His acting portfolio is made of movies such as "Orange County", "King Kong" and the "Jumanji" series and apparently, looking at his awards nominations, he has also inherited his father's enormous talent.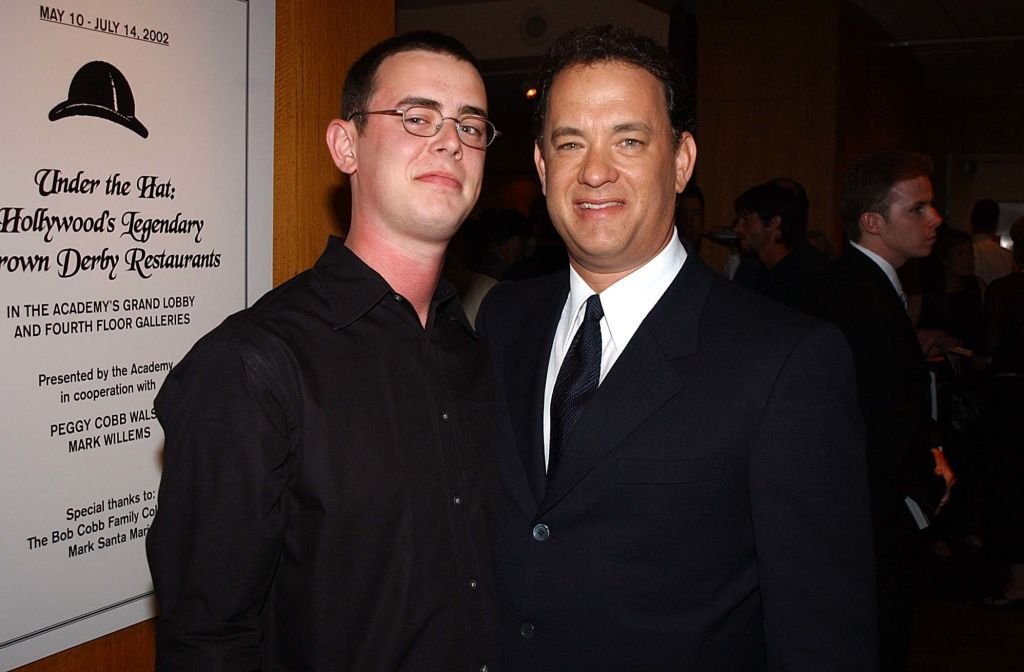 ---
Kris Jenner & Kim Kardashian
It's clear to see where Kim Kardashian got her looks from. If you would put a wig on Kris Jenner, it would actually be hard to tell them apart! From their bone structure to the lips and nose, there could never be any doubt about them being related, even if we had never heard of the Kardashians before.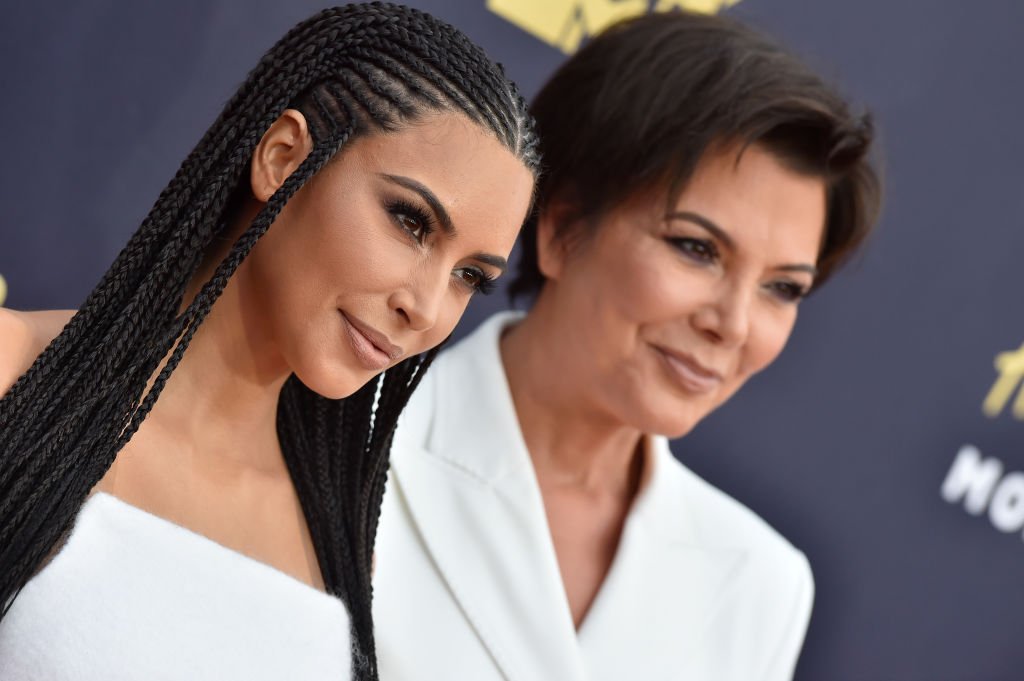 ---
Melanie Griffith & Dakota Johnson
The eye color, the shape of their face and their overall good-looks are some of the features that make actress Melanie Griffith and daughter Dakota Johnson so similar. Dakota is also one of Hollywood's offsprings that ventured into their parents' career choice.
---
Just like her mom Melanie and her father Don Johnson, two of the 80s and 90s' most popular actors, Dakota is also making a name for herself. After appearing in "Crazy in Alabama" in 1999 alongside her mother and "The Social Network" in 2010, she got the lead role in the 2016s hugely popular "50 Shades of Grey".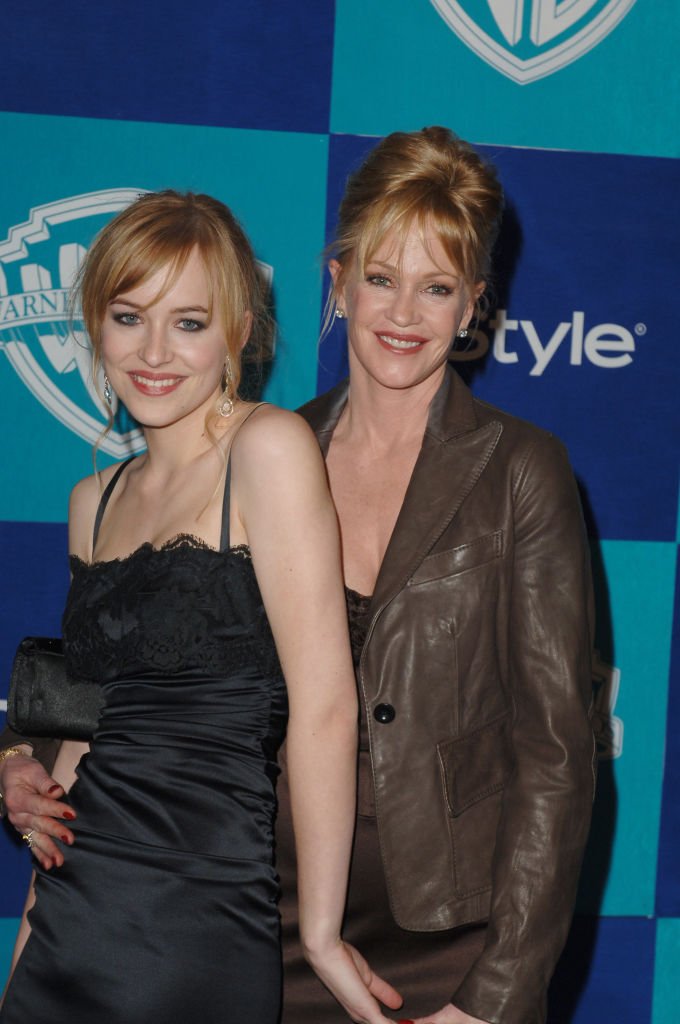 ---
Susan Sarandon & Eva Amurri
From "Thelma and Louise" to "Little Women" and the role that gave her an Oscar, "Dead Man Walking", Susan Sarandon is one of the most successful actresses in Hollywood. She is also one of the most glamourous and beautiful ones, and her good looks have definitely been inherited by her daughter Eva, that has an unmistakable resemblance to her.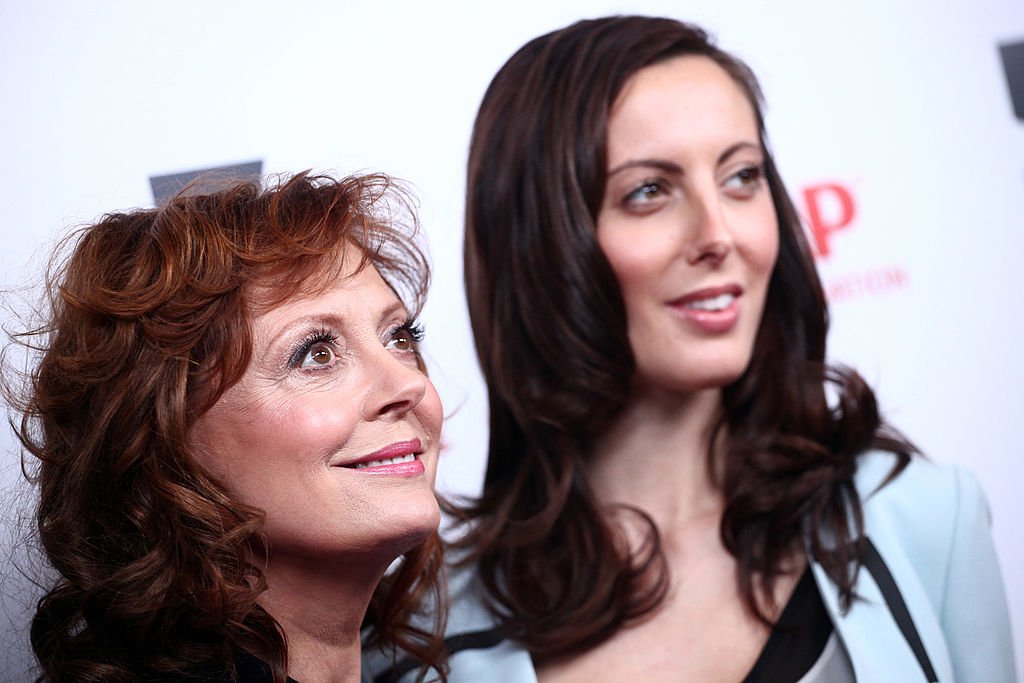 ---
Eva has also followed her mother's footsteps and created her own career as an actress, although not as remarkably (yet) as her Sarandon. She has openly talked about how fun it was growing up as a daughter of a celebrity and how much her mother's ambition and determination influenced her when she was growing up.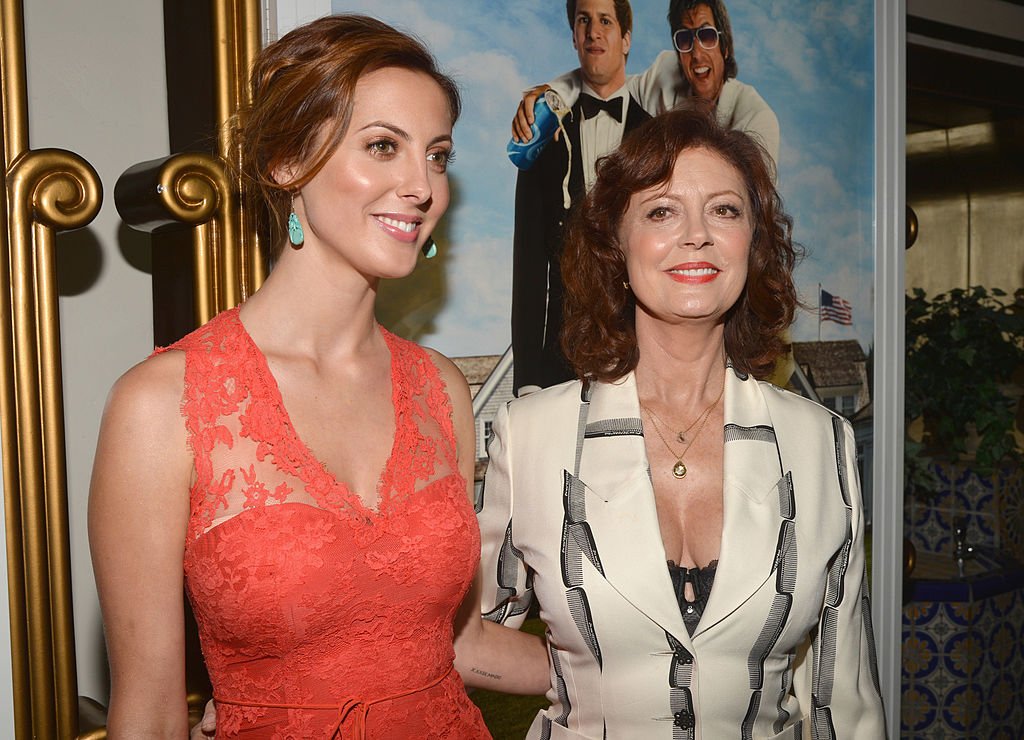 ---
Clint Eastwood & Scott Eastwood
Not even the 56 year age difference between them can blur the physical similarities between iconic actor and director Clint Eastwood and his son Scott Eastwood. But when you put a picture of a young Clint next to one of Scott, it almost looks like you're looking at the same person.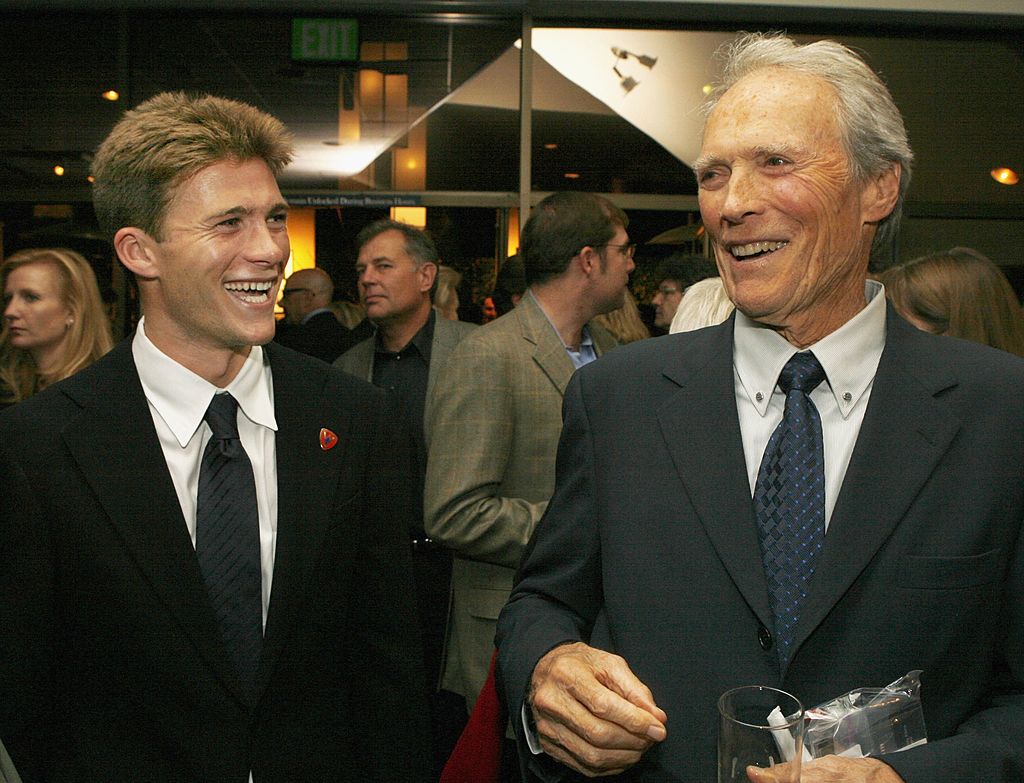 ---
Apart from being a model, Scott also decided to go into showbiz as an actor and has been trying to make a name for himself for the last years. He's been in some of his father's movies (like "Gran Torino") but his breakthrough role was in "Enter Nowhere".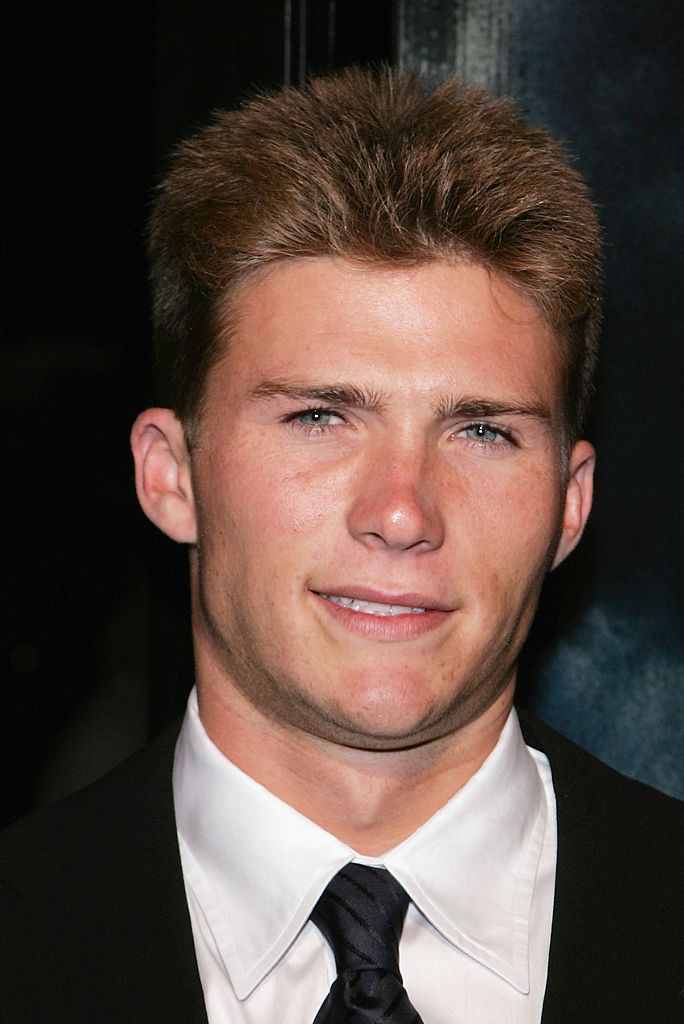 ---
Catherine Zeta-Jones & Carys Zeta Douglas
It's clear to see where Carys Zeta Douglas got her good looks from. The daughter of Hollywood royal Catherine Zeta-Jones is a spitting image of her mother and has also inherited her sense of fashion and poise. Although still a teenager, we're sure we will one day hear from her, since one of her biggest passions is acting.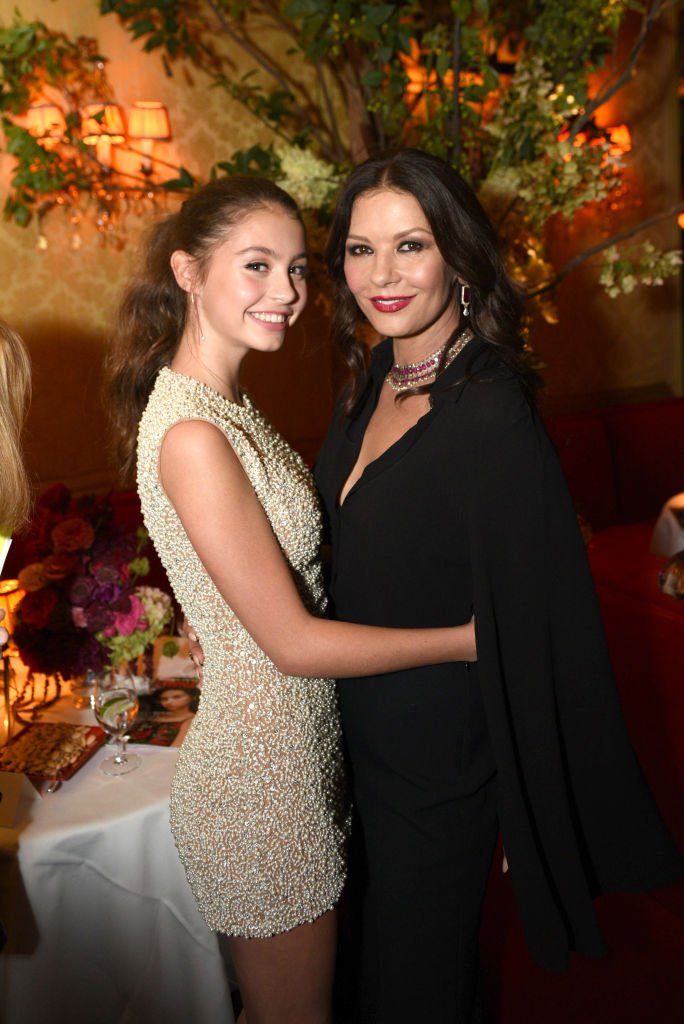 ---
Gwyneth Paltrow & Apple Martin
Every year, Apple Martin looks more like her mother, actress Gwyneth Paltrow. The eyes, the smile, the shape of their face: it's impossible to deny the resemblance. This is truly a case to say that the apple literally does not fall far from the tree. She is also trying to make a name for herself as a singer and dancer.
---
Mark Consuelos & Michael Consuelos
Genes sure do run strong in this family. The similarity between "Riverdale" actor Mark Consuelos and his son Michael is strikingly strong. So much that they almost seem like they're brothers. Michael has also followed a career as an actor and has played a younger version of his father in the show "Riverdale".
---
Sophie Von Haselberg & Bette Midler
From the bone structure to the expressions and over the top image, everything in Sophie Von Haselburg screams how similar she is to her mother, legendary actress and singer Bette Midler. Sophie has been growing her career as an actress and has already appeared on a few popular shows like "House of Cards" and "Wizard of Lies".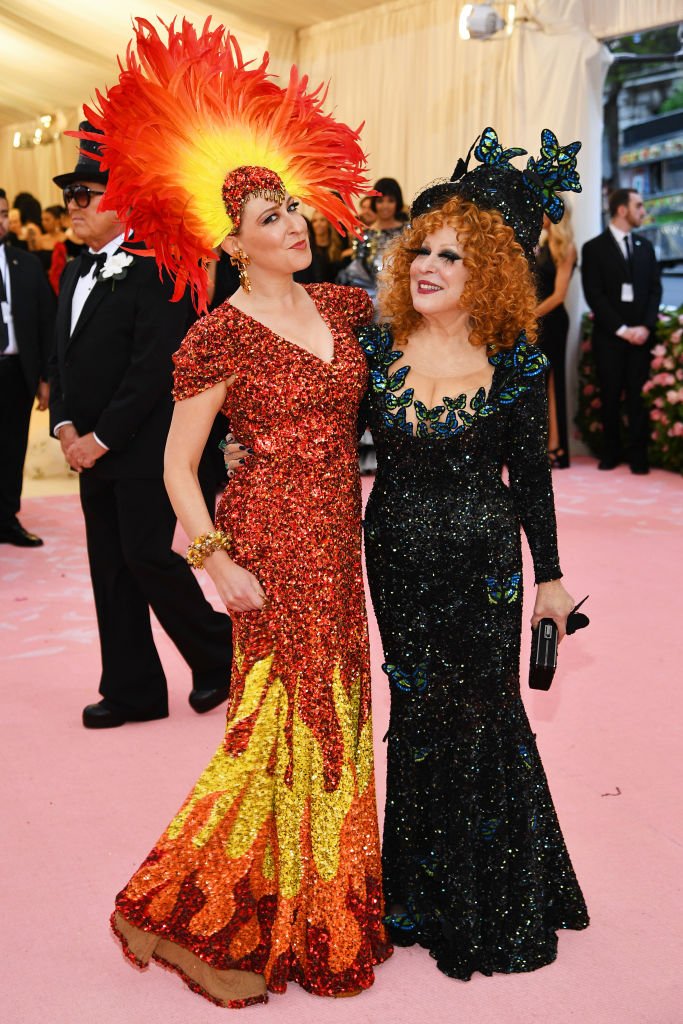 ---
Kim Basinger & Ireland Baldwin
It's no wonder Ireland Baldwin decided to follow her mother, actress Kim Basinger's early career footsteps by becoming a model. They look so similar (especially when you compare a younger Basinger to Ireland), that it would only make sense if she went the same way. She does want to detach herself from the shadow of her parents.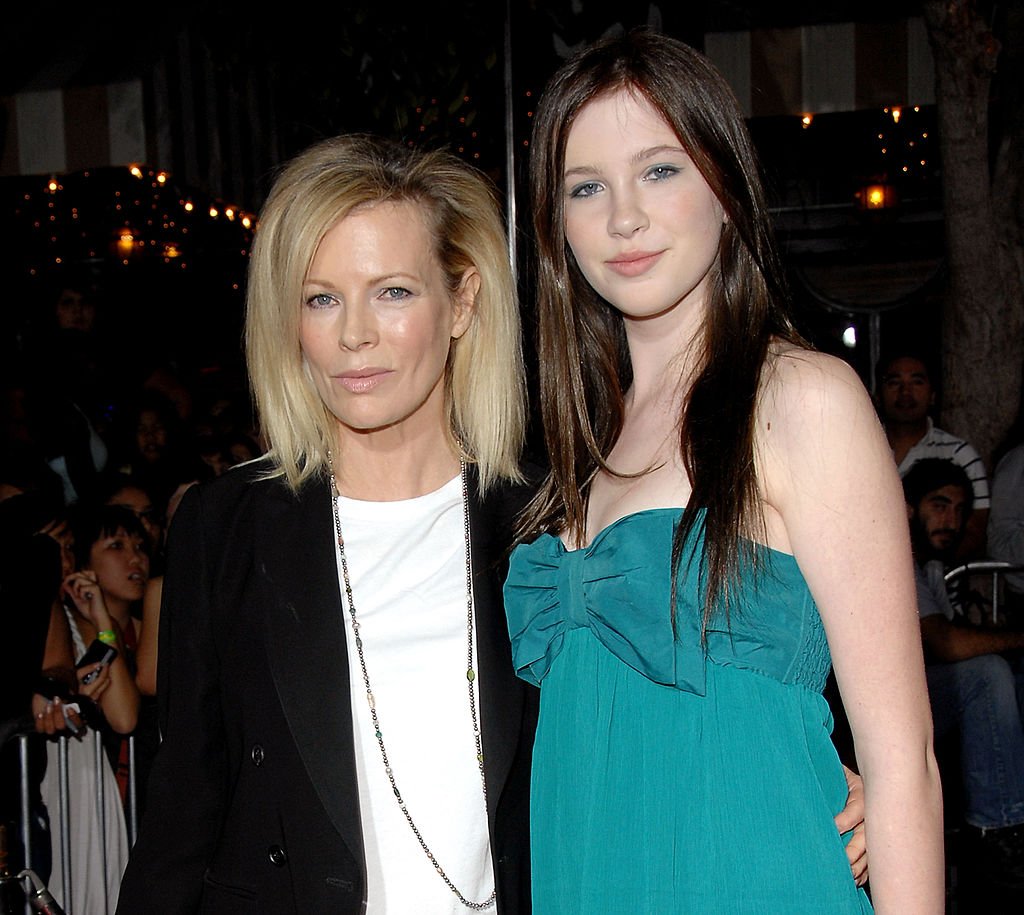 ---
"I am proud to be my parent's [sic] daughter, but I don't want to forever be known as 'that rude thoughtless little pig' or 'Alec Baldwin and Kim Basinger's kid,'" Ireland said. " I have passions and interests of my own that I want to soon give life to."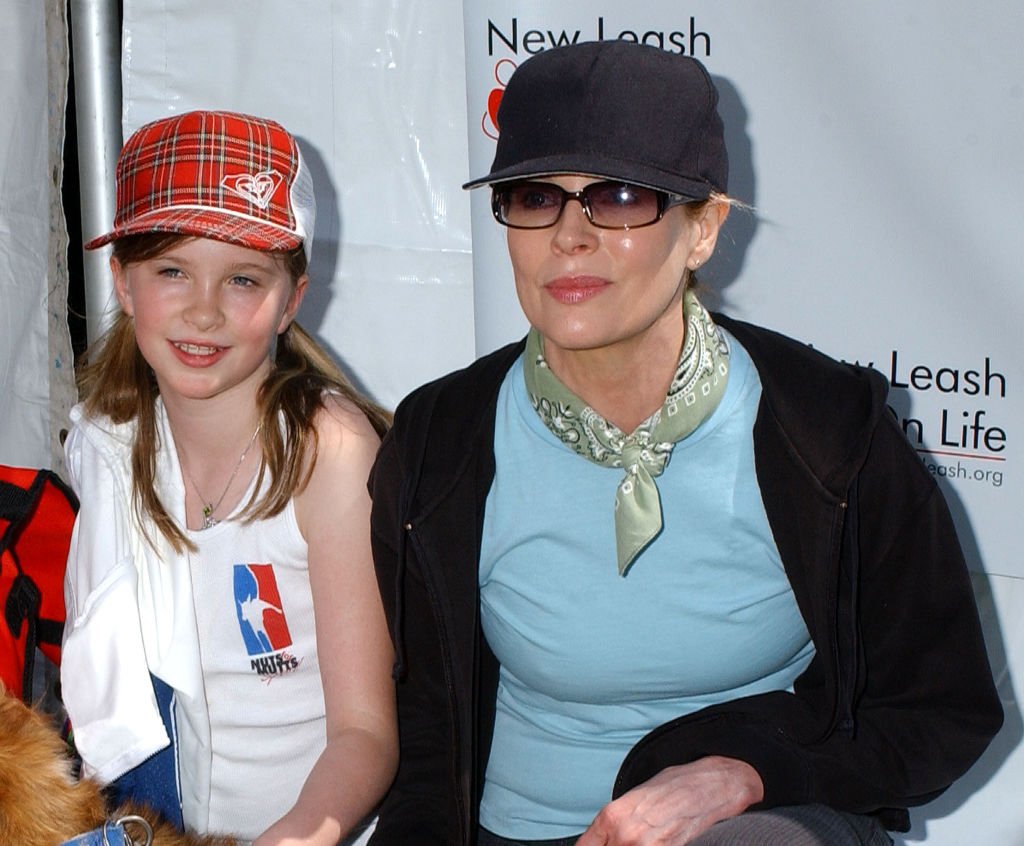 ---
Vanessa Paradis & Lily-Rose Depp
Singer and model Vanessa Paradis, one of Karl Lagerfeld's muse for years, has managed to have a daughter that almost looks like a clone of hers. Lily-Rose Depp was born during her mother's relationship with actor Johnny Depp and has definitely inherited her mother's good looks and her father's coolness.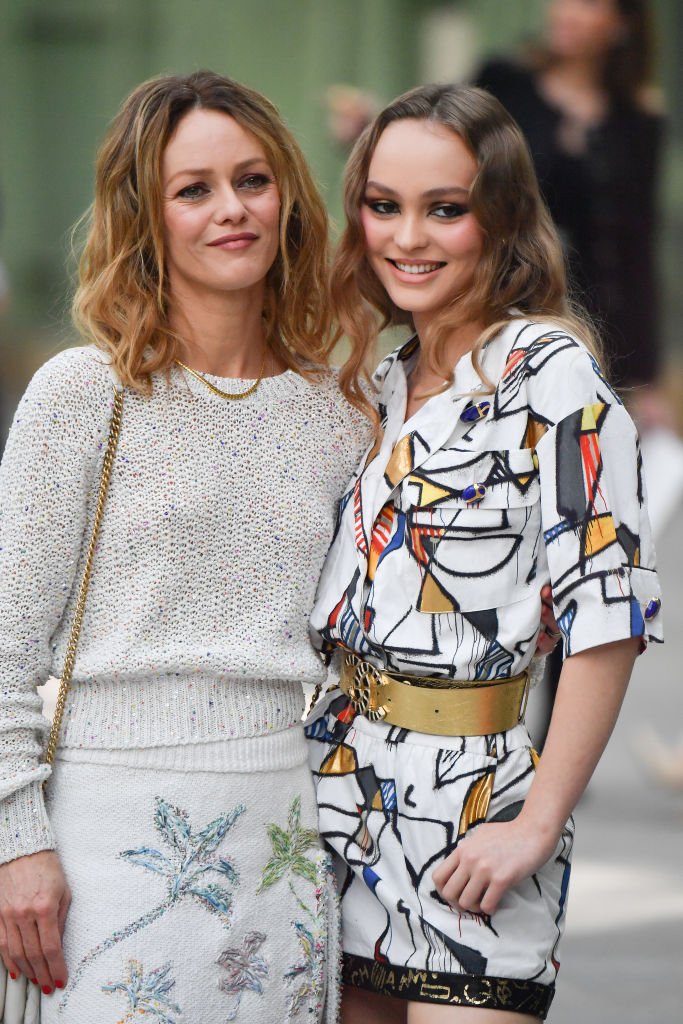 ---
Lilly-Rose has also recently started her career in showbiz. Apart from being a model, she has been showing her singing skills and acting skills, which, according to mom Paradis, are definitely significant. "I'm really happy [Lily-Rose is] where she should be. She's very talented and makes great choices about what movies she does. She's pretty much made for the job."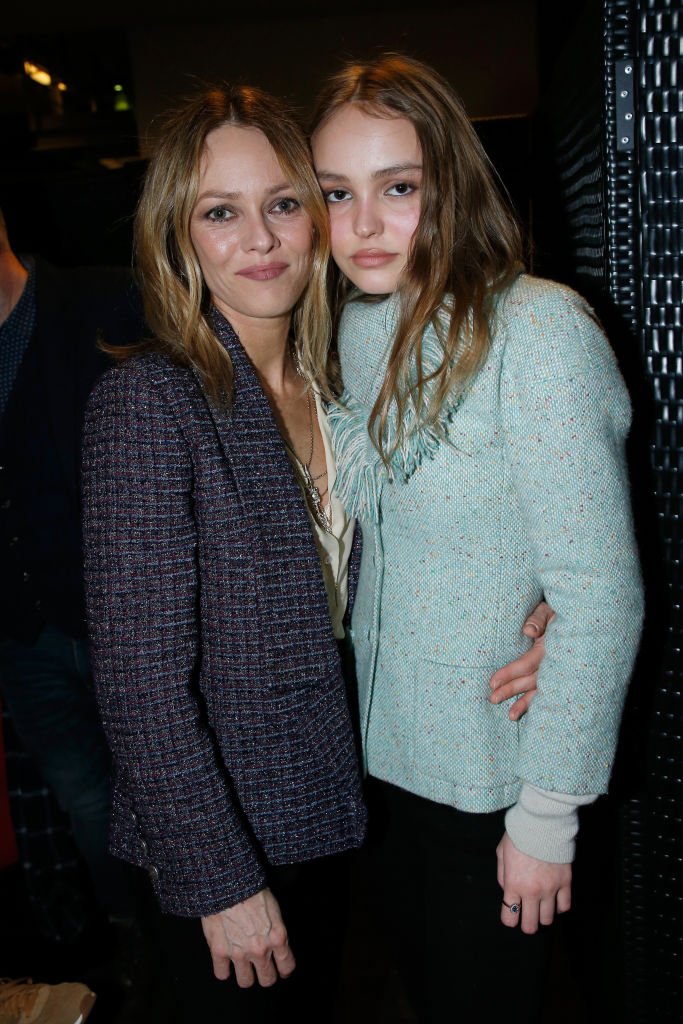 ---
Kate Beckinsale & Lily Mo Sheen
The older Lilly Mo Sheen gets, the more similar she becomes to her mother, "Underworld" and "Pear Harbor" leading actress Kate Beckinsale. Not only do they share strikingly notable physical similarities but it seems that Lilly is also following her mother's footsteps in showbiz.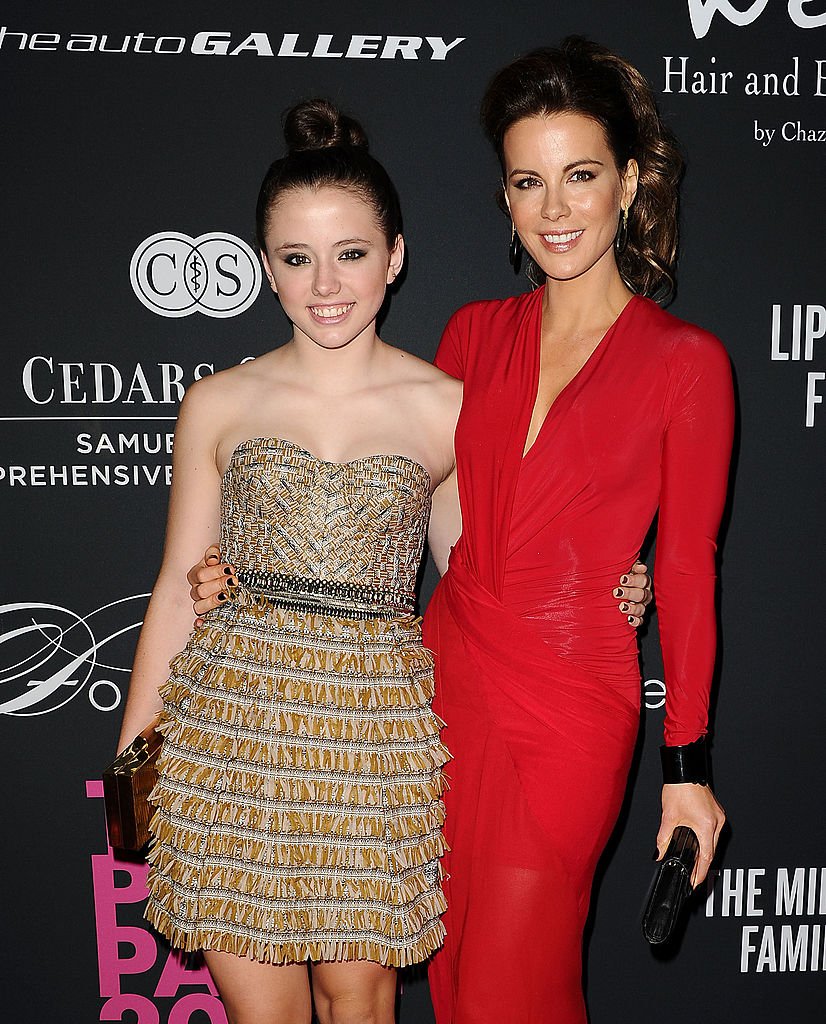 ---
Her acting debut was in the 2016 movie "Underworld: Evolution", as her mother's character younger version. She has then since appeared in a few more movies such as "Click", also alongside her mother, and "Everybody's Fine", starring Robert de Niro, both in 2019.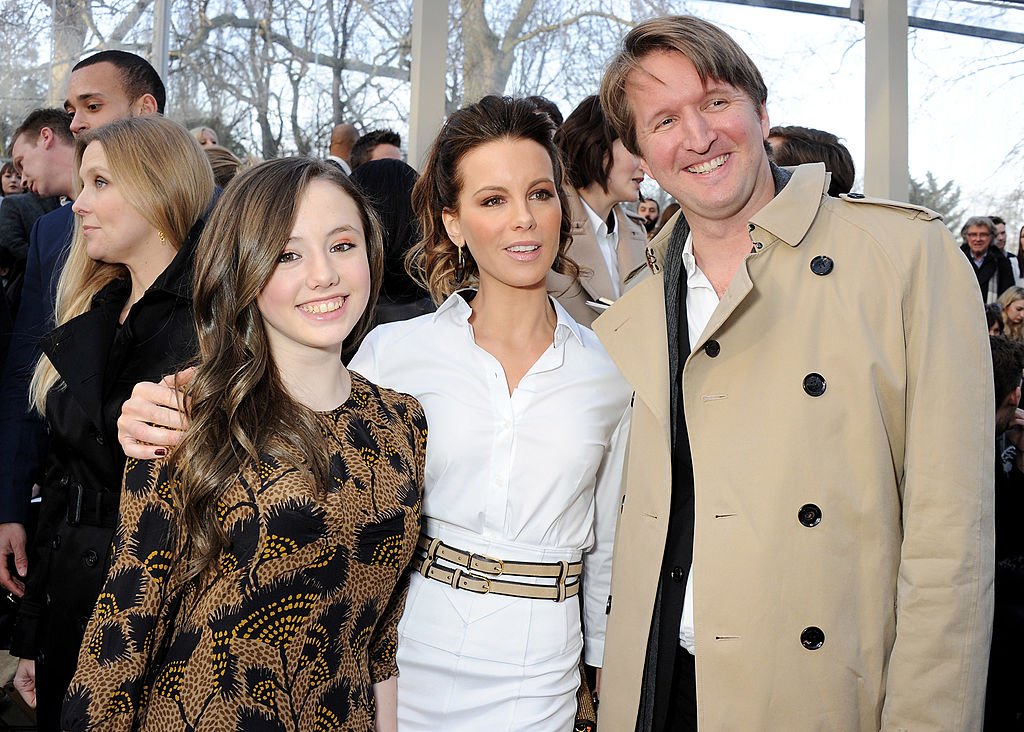 ---
Kurt Russell & Wyatt Russell
Genes sure are strong in the Hawn-Russell family! While Kate Hudson is the spitting image of her mom, Goldie Hawn, Wyatt Russell cannot fool anyone about being actor Kurt Russel's son. The facial similarities between the two are quite obvious.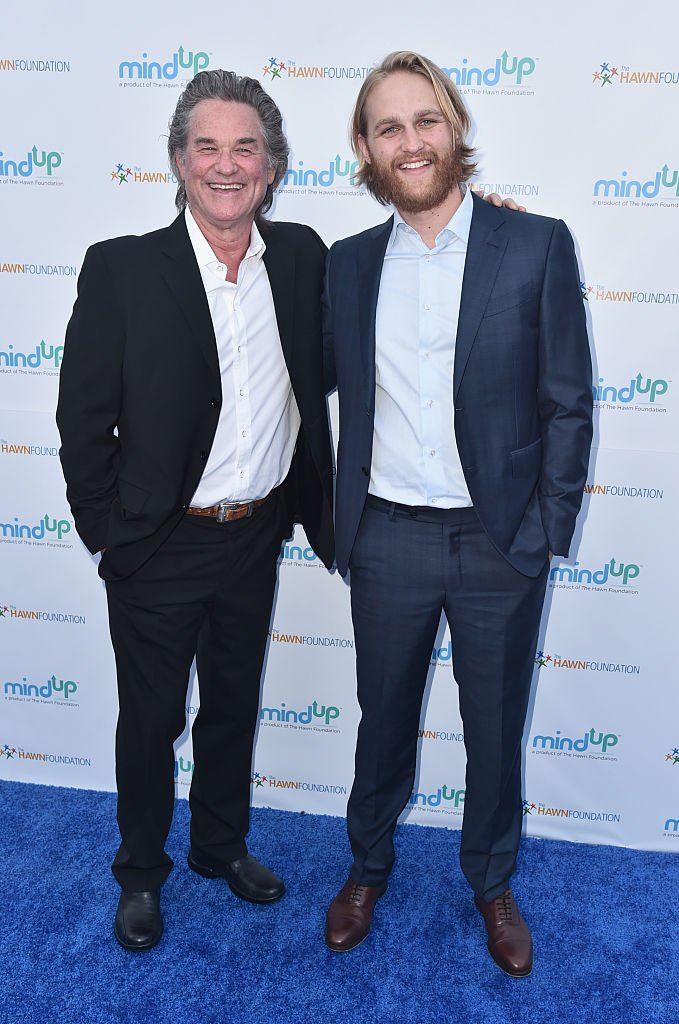 ---
Despite his past career as an ice hockey player, Wyatt has also pursued an acting career just like his parents and her half-sister Kate Hudson. He started out in the 1996 movie "Escape from LA", has since then appeared on several shows and movies and has become more known for his role in "22 Jump Street".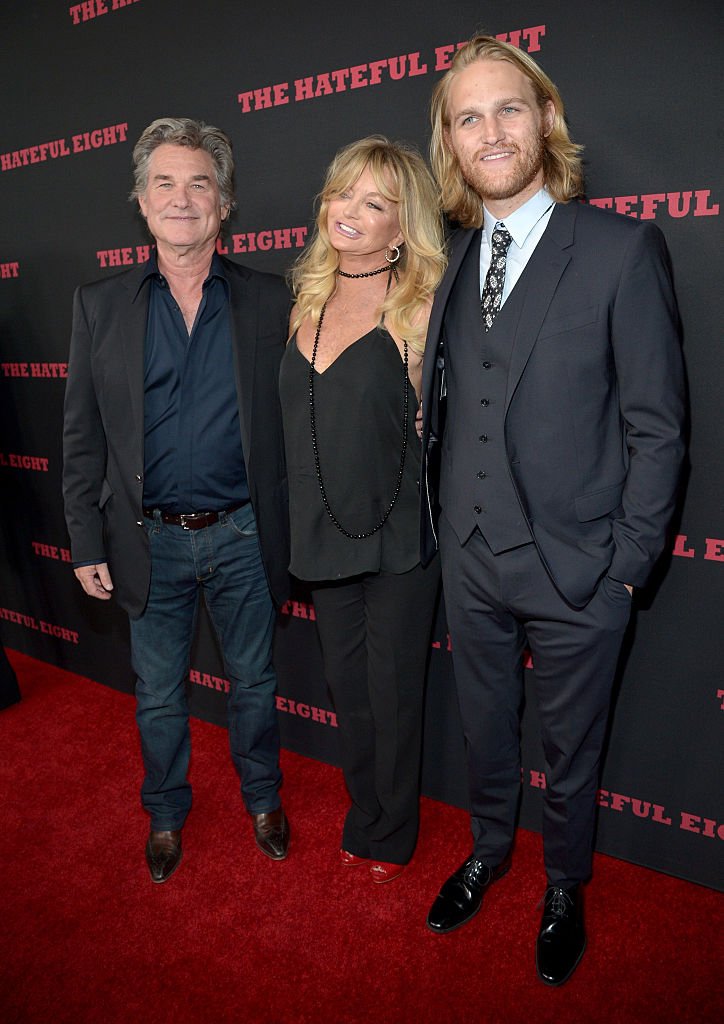 ---
Paul Rudd & Jack Sullivan Rudd
Actor Paul Rudd and his son Jack Sullivan Rudd are definitely 1 of the strongest best father-son look-alike competitors. Although being still very young (he's only 14), it's clear that he is becoming more and more a spitting image of his dad. The same height, the same smile, the same jawline.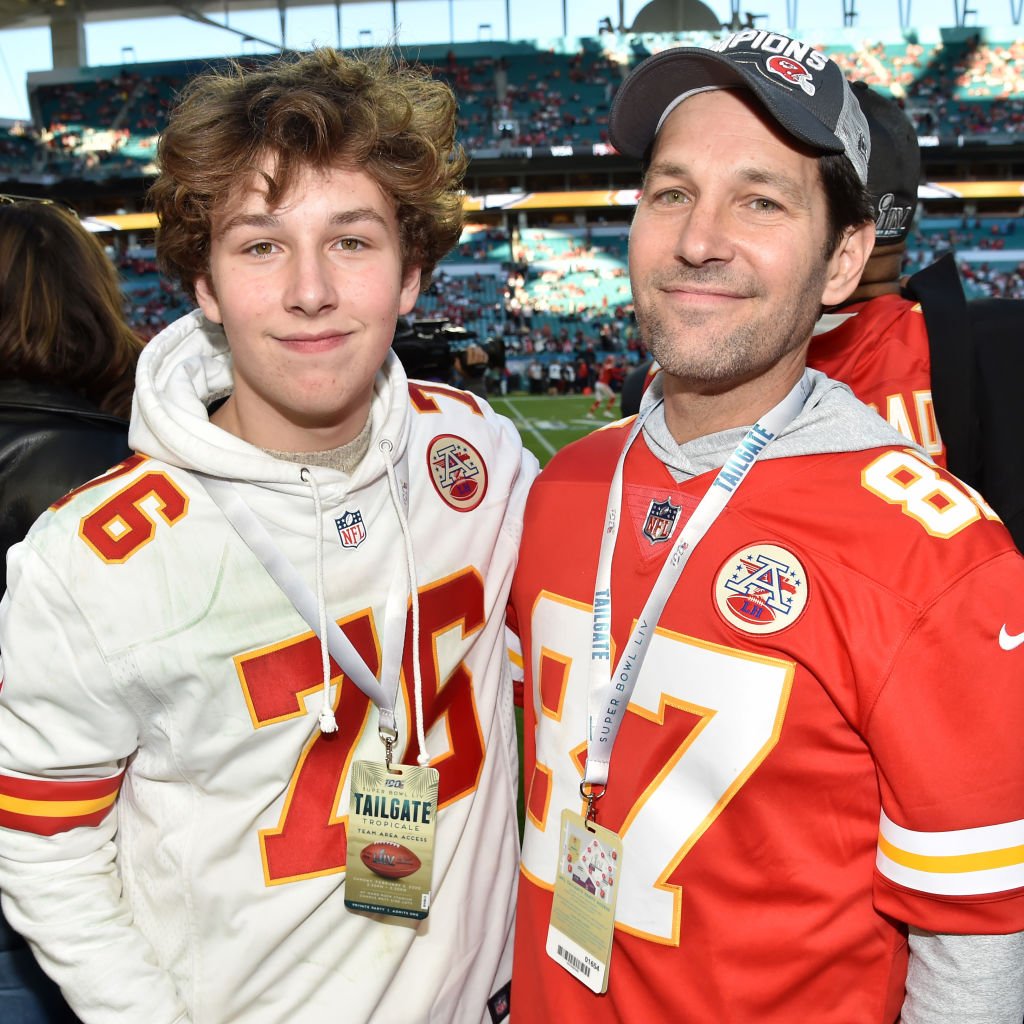 ---
Jack is currently just dedicated to being a teenager, but who knows if we won't see him playing a younger version of his dad in a movie in the next few years? It seems we'll just have to keep our fingers crossed!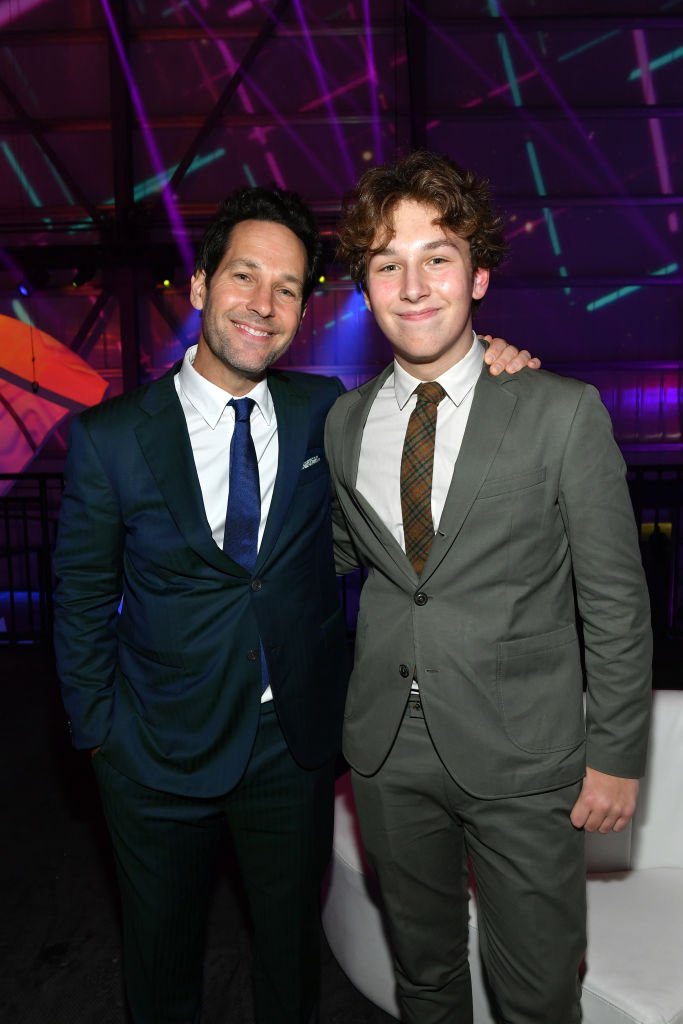 ---
Isn't it crazy how similar these parent/children duos are? Some of them look like each other's clones! Which duo did you find the most similar? Let us know all about it in the comments section and don't forget to share the article!
Sources: Insider, LA Times, Love Reese