TV Couples That Became Real-Life Lovers
Some of the stars who portray each other's love interests eventually hear the sweet sounds of wedding bells, others hear the clicking of cameras as they make tabloid headlines for their tragic break-ups. Here's a list of couples that met each other on set and fell in love before the first take!
Read the article to find out who Leighton Meester dated from the cast of Gossip Girl? And how did Stephen Moyer take Anna Paquin filming intimate scenes with other actors? Find out the answers to all these questions in our article!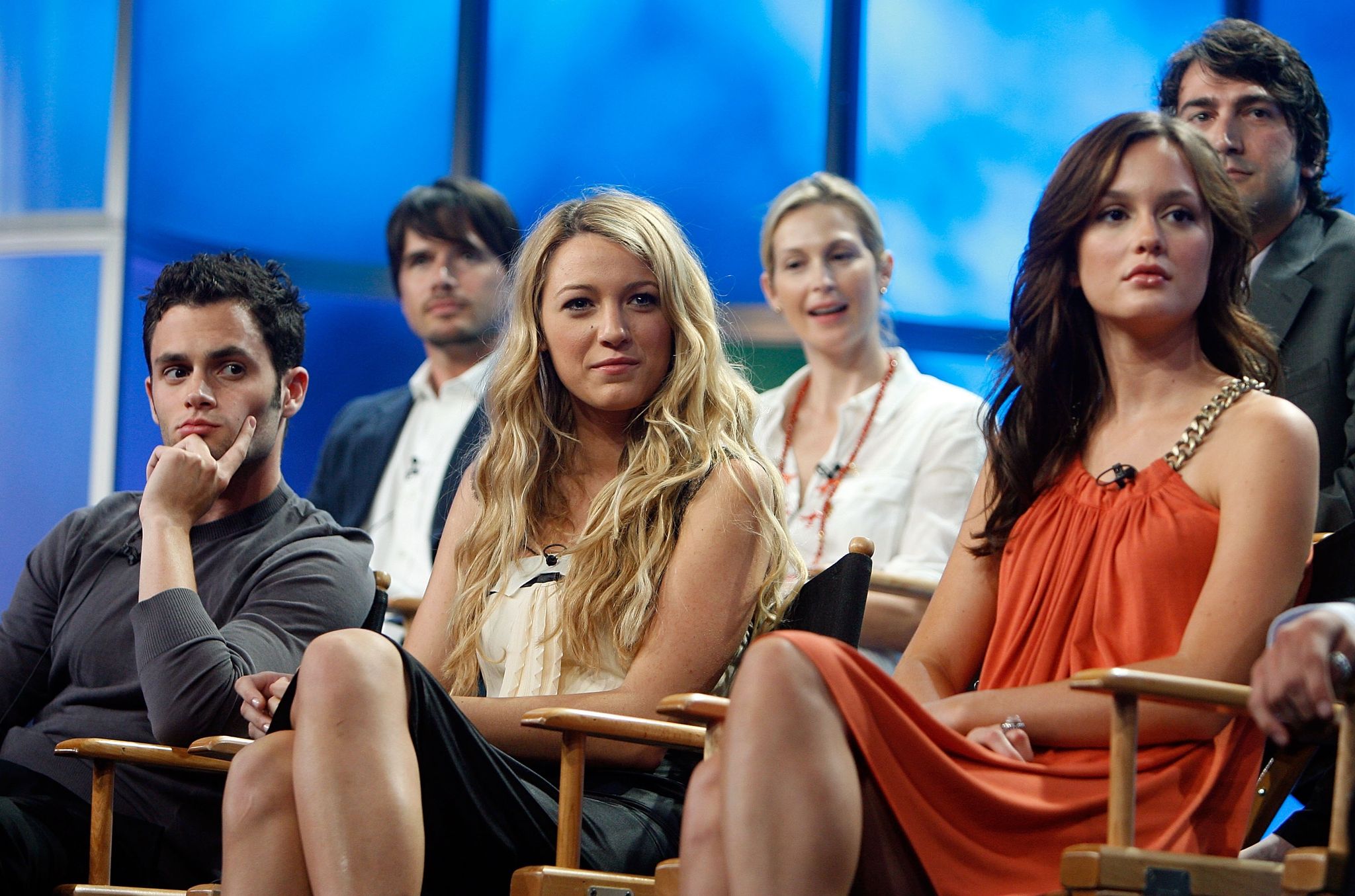 ---
Ian Somerhalder and Nina Dobrev
Elena Gilbert was bouncing around from one Salvatore brother to another on The Vampire Diaries for a couple of seasons, but Nina Dobrev was Team Ian Somerhalder from the very beginning. Only a few fans of the show wouldn't have agreed that Nina and Ian didn't just pretend to be in love on set and actually had a true spark between them.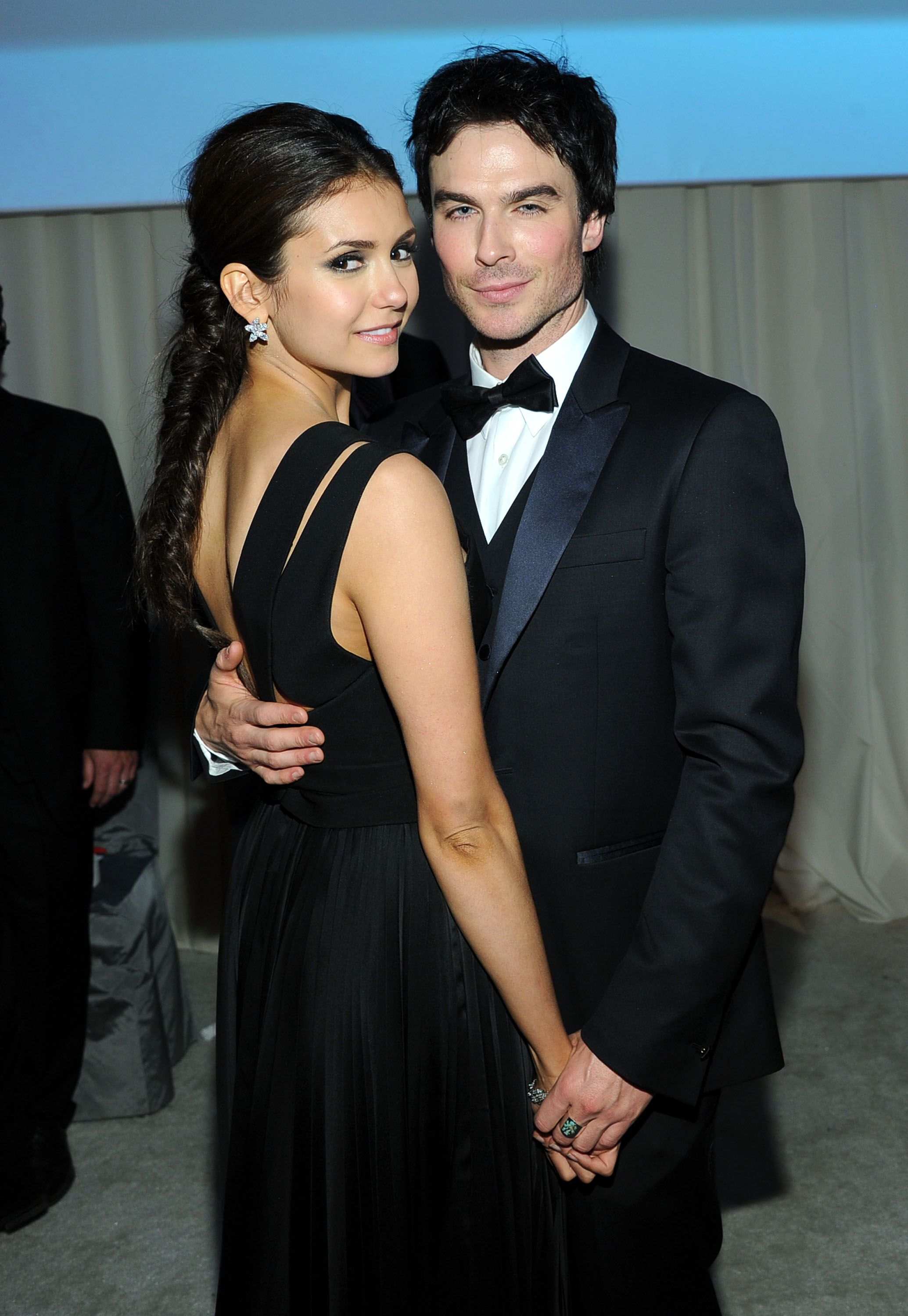 ---
So the audience wasn't shocked when the two announced dating back in 2011. Unfortunately, it wasn't a typical Hollywood happy ending. Almost three years later the couple split up, leaving fans in a daze. High-profile romances rarely end amicably, and without making headlines in the tabloids. But Ian and Nina managed to break-up peacefully, and didn't just remain professional, but also remained friends. Dobrev commented: 
"If you're with someone for [three years], obviously, there's the qualities in them that you enjoy, and it doesn't change because you're not together anymore. I have an enormous amount of respect and love for [Ian]. It doesn't change. It shouldn't. Otherwise, why were you with them?"
Somerhalder started a relationship with another actress - Nikki Reed, famous for her role of Rosalie Hale in the "Twilight" saga. The " vampire" couple announced their engagement six months later and got married within just a couple of months. Two years into their marriage, the couple welcomed their first child, Bodhi Soleil.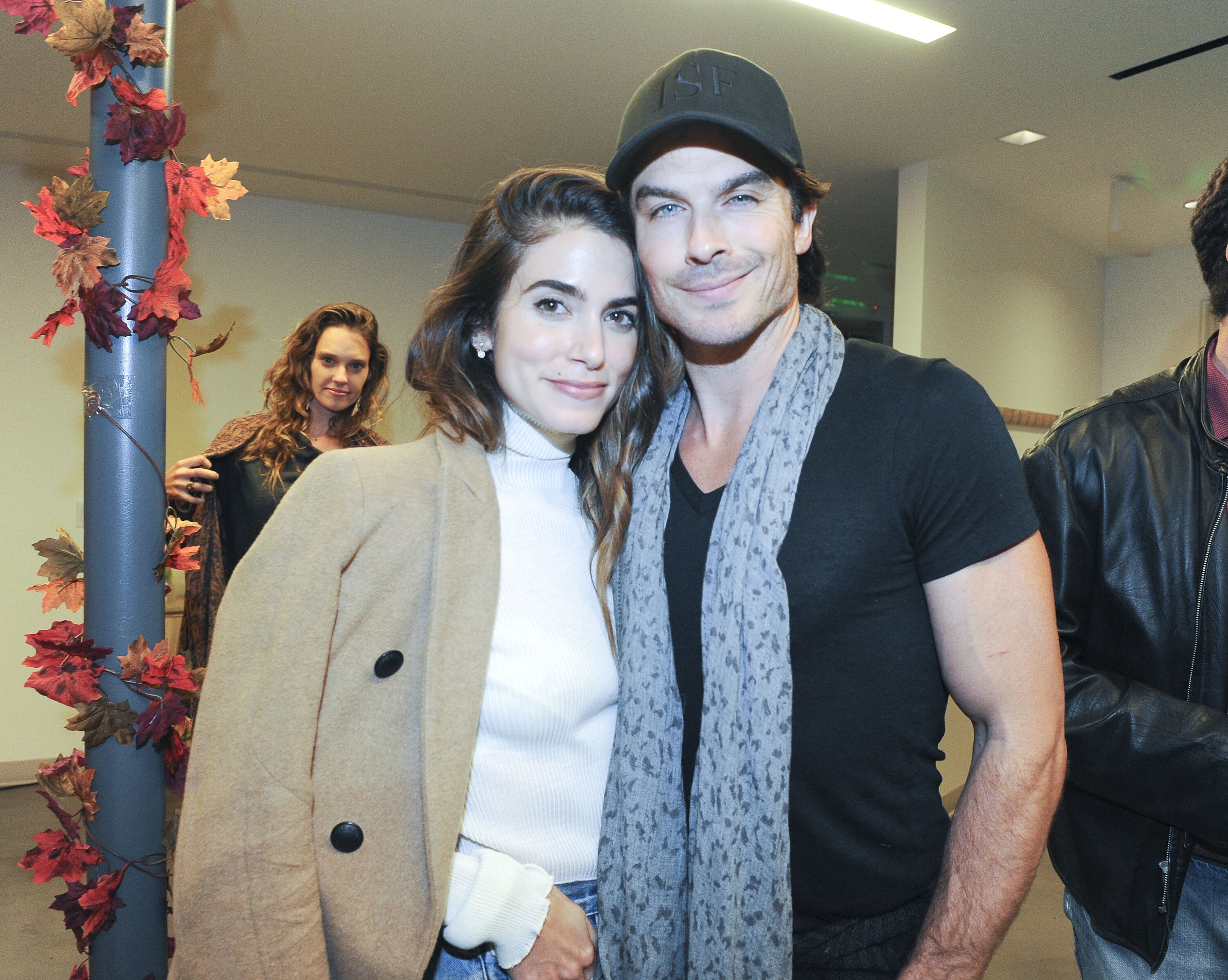 ---
Blake Lively and Penn Badgley
Can you believe it's been almost ten years since Serena van der Woodsen and Dan Humphrey first fell in love on screen? Gossip Girl stars Blake Lively and Penn Badgley started their off-screen romance at the same time. The couple had been dating for 3 years until 2010, but they were just 23 when they broke up.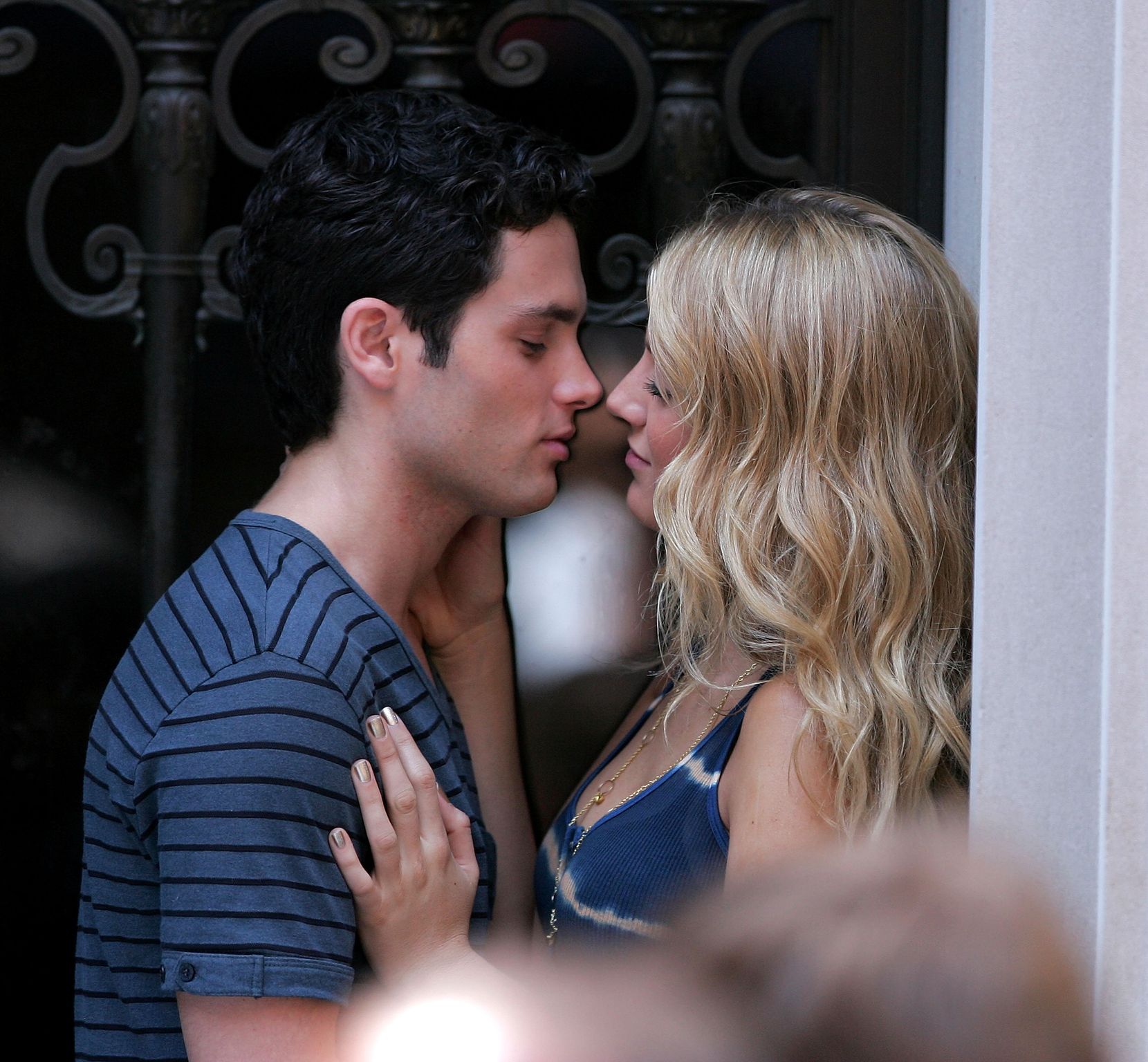 ---
In an interview with Vanity Fair a couple of years later, Blake revealed that they had a secret affair at first. They were afraid the romance could get them into trouble at work.
"I remember there was one point where we were just afraid of how our personal lives overlapping our work life could be perceived by our bosses," Lively said. "[But then] we were like, 'Oh no, that's exactly what they want.' They wanted us all to date. They wanted us all to wear the same clothes that we're wearing on the show. They wanted that, because then it fed their whole narrative. People could buy into this world." 
And eventually, that worked. Black added that at the time, she was wearing the same clothes and doing fashion shoots, and dating the same person that her character was dating. The crew didn't know that two had called it quits for months.
"The shocking thing was, I found out on the set of the season 2 finale that Blake and Penn had broken up months before," said the co-producer of the show Joshua Safran.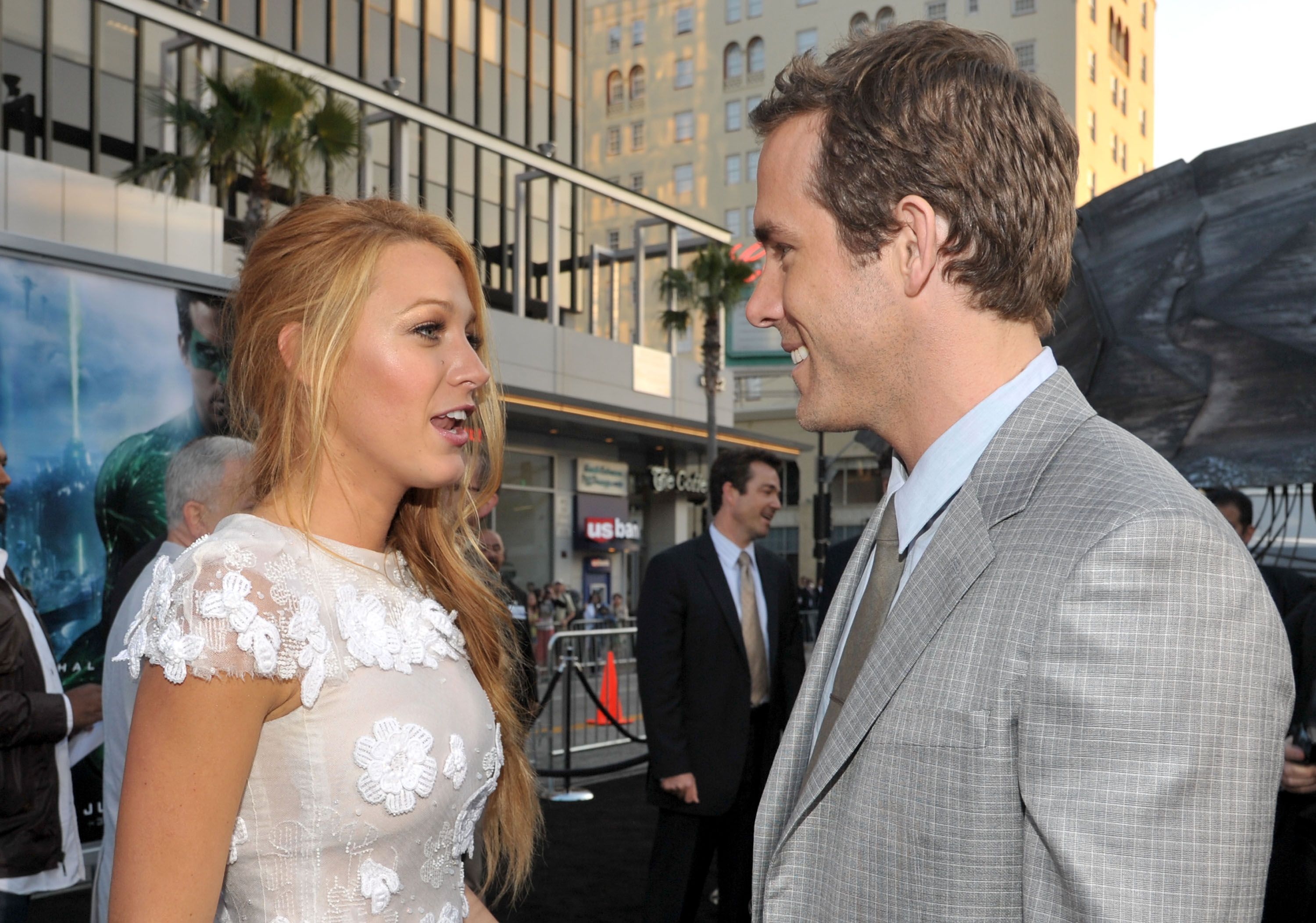 ---
Now Blake is married to Ryan Reynolds and the loving mother to three baby girls! However, Blake did admit that three children under the age of 6 are a lot to handle. Blake and Ryan celebrated their seventh wedding anniversary on Sept. 9.
And Lonely Boy is not lonely anymore. Penn Badgley had a sweet small wedding ceremony with Domino Kirke. At the time of their meeting, Domino was a single mother with a son from her previous marriage; and when they started going out, she never thought it would lead to marriage. Yet, three years later, the two tied the knot in a small closed ceremony!
---
Stephen Moyer and Anna Paquin
These two hotties met while filming dark, yet comedic drama, True Blood. Watch out for this spoiler! Bill Compton, played by Stephen died in the series finale, so Sookie ended up with somebody else. But in real-life Anna and Stephen said "yes" to each other in 2010. It's hard to believe, but Moyer even directed Paquin in some sex scenes with other actors. "It should be weird, but it's not. We're a very tight family," says Anna. The couple has twins!
---
Anna has been in the spotlight since 11 when she won the Oscar for Best Supporting Actress for the film The Piano in 1994.
"Everyone chooses what works for their family. There are aspects of one's private life that are fun and cute and not too revealing. I've always been very private. I'm not as neurotic about it as I was when I was younger. I don't want people to know too much about my real, inner private life," says the actress.
Paquin admits that, raising two babies at the same time. she feels "exhausted all the time" adding that "the triplet moms don't have enough arms to grab each child."
Kit Harington and Rose Leslie
"Game of Thrones" is well-known for its bloody weddings and for not having the best endings to romances. But Kit Harington and his co-star Rose Leslie managed to break this cycle. The couple played on-screen lovers Jon Snow and Ygritte for 3 seasons. But you may not know the actors had a real-life romance for several years and wed in 2018 in a fairy-tale ceremony. Kit admitted that the spark between them started while filming in Iceland.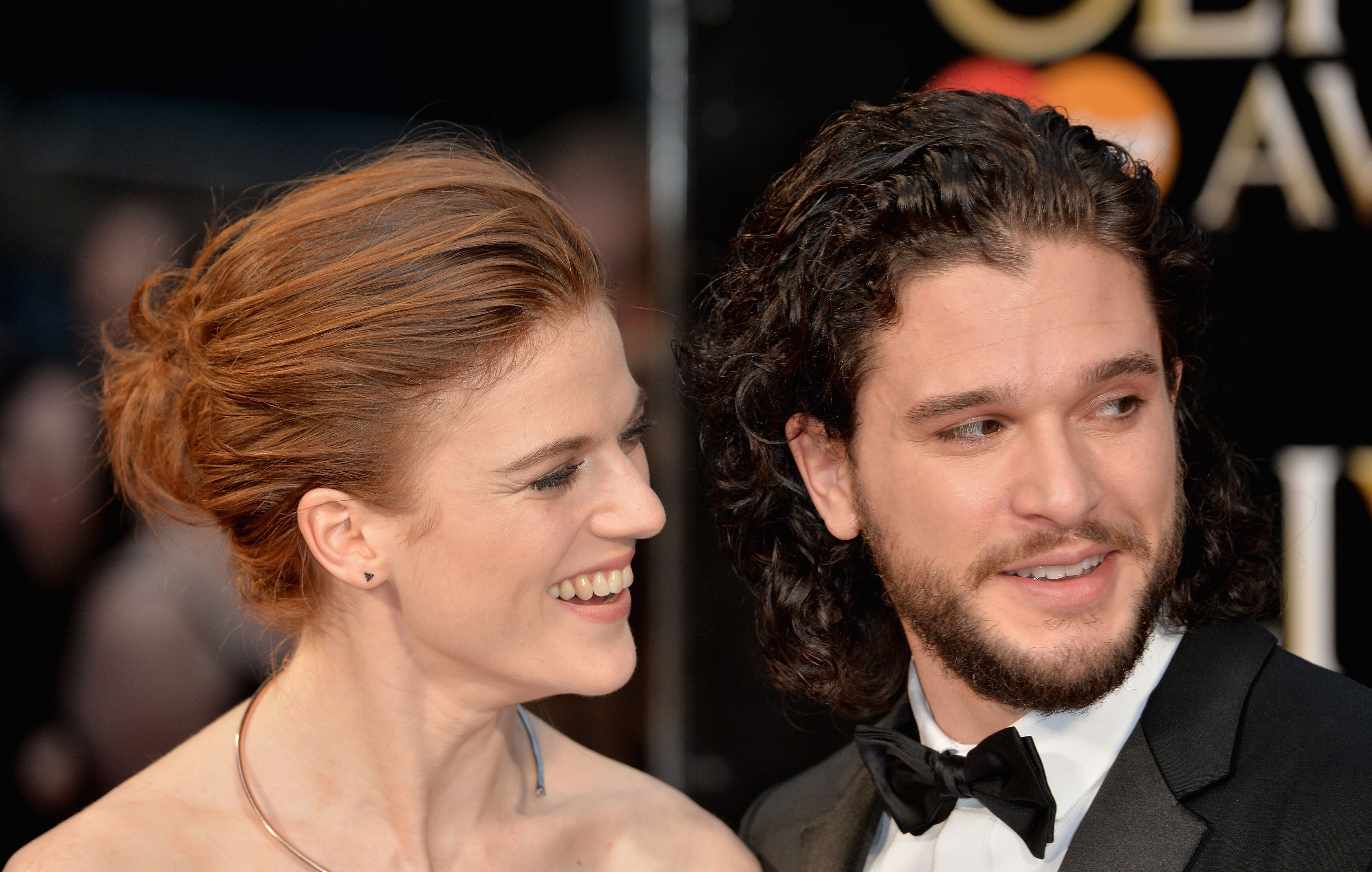 ---

Reflecting on that time, he said: "If you're already attracted to someone, and then they play your love interest in the show, it becomes very easy to fall in love."
For a long time, no one could quite figure out what was going on between them. They were caught together several times but always claimed to be single. What a relief that this real-life Game of Thrones romance has a happy ending!
Adam Brody and Rachel Bilson
While filming The O.C. back in 2000, Rachel Bilson and Adam Brody fell in love on the set right away. As their characters Seth and Summer were falling in love on screen, the actors couldn't help but have some chemistry in real life. Alas, the two didn't get the same happy ending. While Summer and Seth were getting ready for a wedding, Rachel and Adam, unfortunately, broke up a year before the show ended.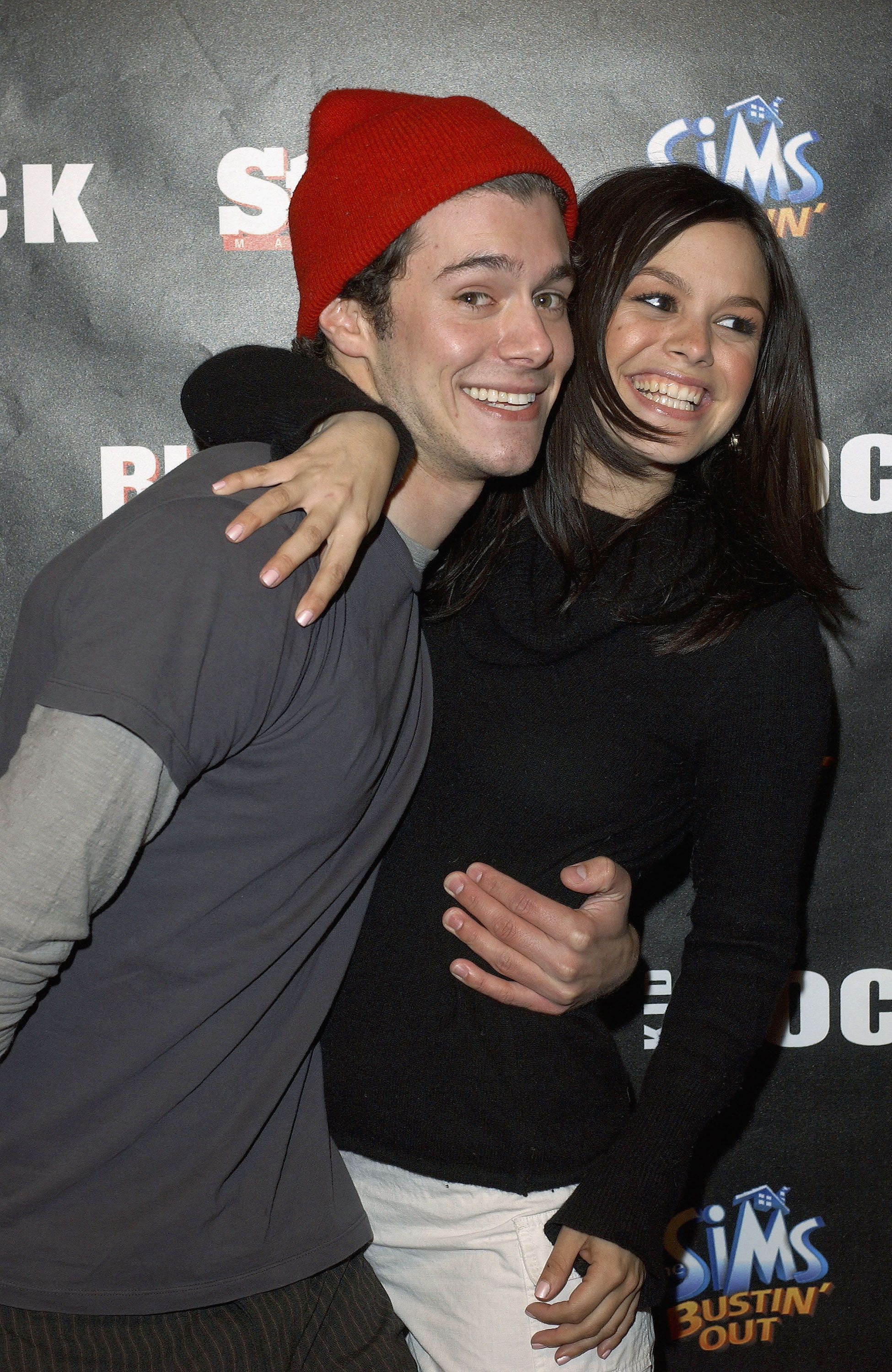 ---
They were an iconic couple for teens around the world. But now they are adults, and both even have children. Rachel Bilson dated Hayden Christensen who she broke up with back in 2017. In October 2014, the couple had a daughter together. In real-life Adam Brody is married to Leighton Meester, aka Blair Waldorf from Gossip Girl. What a crossover, right!
Leighton Meester and Sebastian Stan
While Adam Brody dated his co-star during the show, his future wife Leighton Meester spent time with the on-screen villain Carter Baizen. A friend of the star revealed that Leighton was the one dump her co-star and real-life boyfriend at that time - Sebastian Stan. Stan was apparently really heartbroken about the split.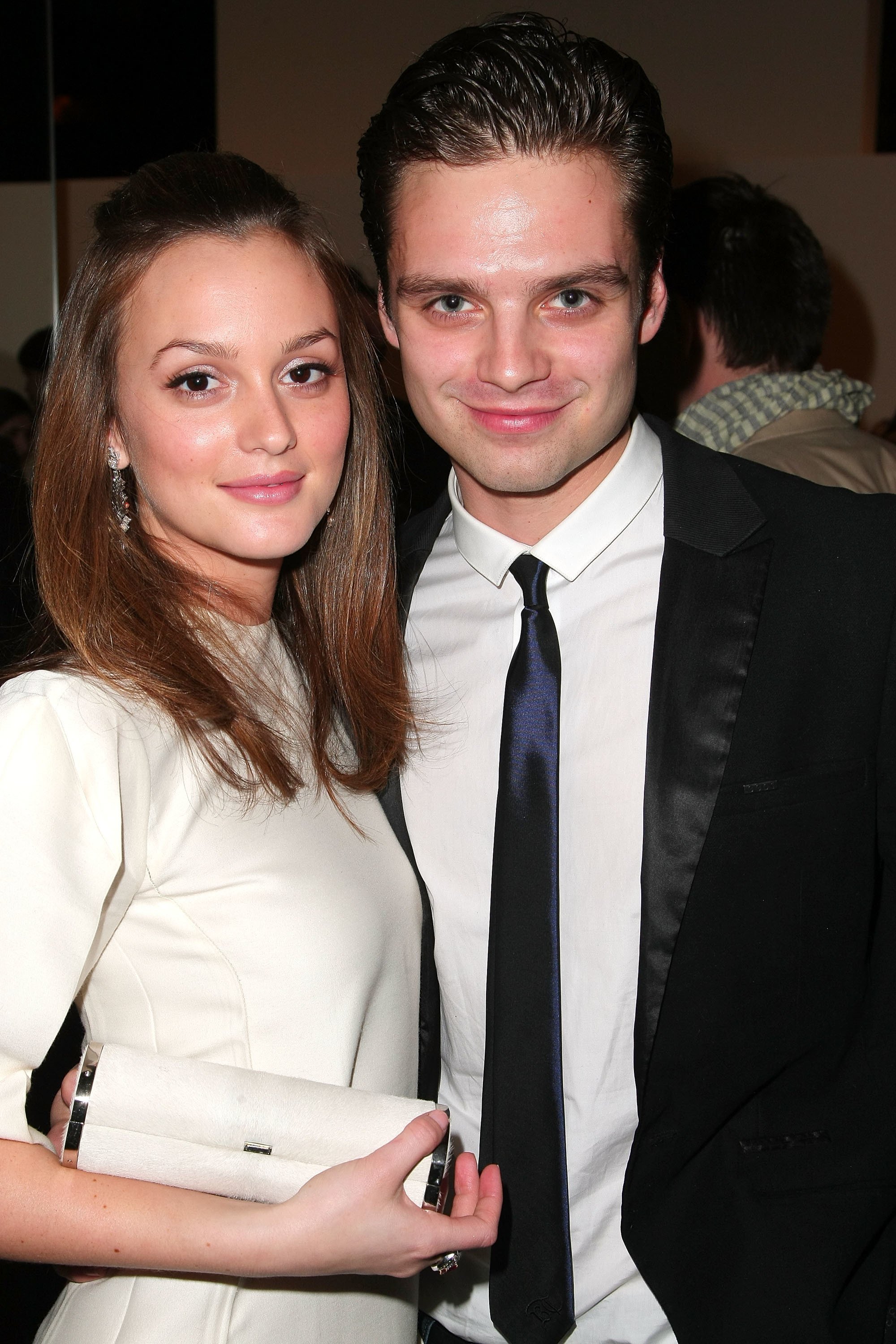 ---
But sources say that the actors are still friends even after the painful break-up. Not long ago, Leighton even admitted that Stan played an important part in her music career. "Everything that I've gone through in my life has influenced my music. And it's been both good and bad experiences with love," said the actress.
Alexis Bledel and Milo Ventimiglia
Alexis Bledel and Milo Ventimiglia, who played on-screen lovers Rory Gilmore and Jess Mariano had an off-screen romance as well. The two met way back in 2001 on the set of Gilmore Girls and fell in love with each other a year later. The actors had a secret romance and even started thinking about marriage.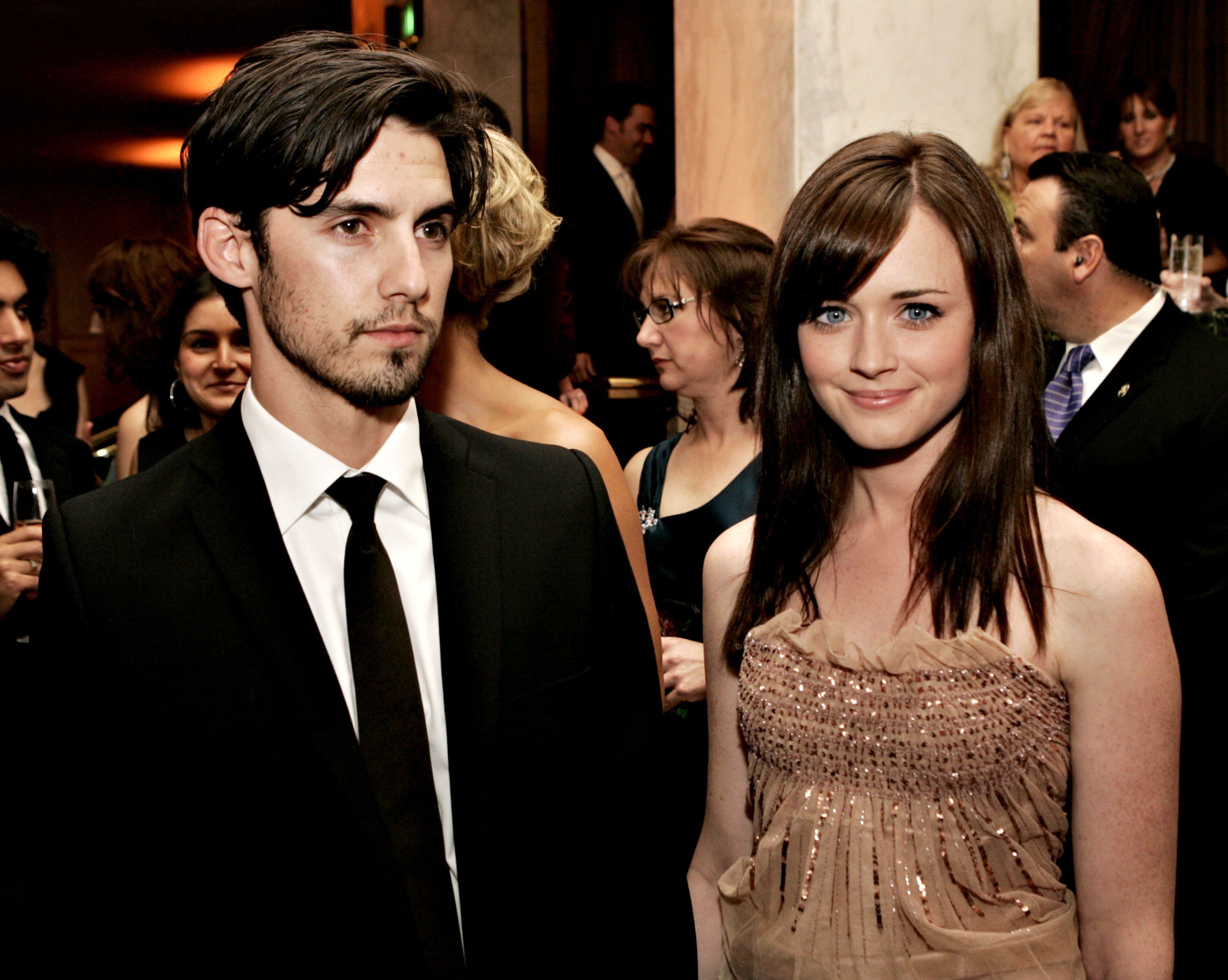 ---

"I think everybody who has been dating for more than a couple of years probably talks about it at some point. It's a fun thing for us to talk about, but that's it." says Alexis.
But for some reasons that are still unclear, the couple split up in 2006. Currently, Milo is rumored to be dating Kelly Egarian, a marketing coordinator.