Adam Sandler: The Comic's Real Life Story
You can hardly find a person who hasn't watched at least one movie with Adam Sandler! After all, this comedy actor made so many of them! A lot of people grew up watching them and laughing out loud at his antics. No one ever thought of Adam Sandler as a deep and complicated actor. But still, some people love him and most of his films bring him a lot of cash, despite the negative reviews. Is he really a good actor who just keeps making bad movies? Was one of his movies compared to Ebola? Let's see why critics hated Sandler so much, while his fans kept watching his flicks... until recently.
---
Early Years in Comedy
Born into a family where his mom was a nursery school teacher and his dad was an electrical engineer, Adam showed an interest in making others laugh quite early on. While still at high school, he already had a reputation for being the class clown. Seeing great comedy potential in him, Sandler's brother encouraged him to perform at one of Boston's stand-up comedy bars. 
---
Since he was quite successful at amusing others, Adam decided to pursue a career in show business. He even took classes at the Lee Strasberg Theater & Film Institute in New York City and then attended the Tisch School of the Arts. As he said in an interview later: 
"I never thought about what people would say about me. I was just a young guy who was excited to become a comedian and an actor, and I just wanted to get to do what I got to do." 
One of the first chances to show how good of a comedian he was came in the late eighties, when Adam got the chance to appear on The Cosby Show. He kept on performing stand-up comedy during this time, as well. Right around this time, the young jester was discovered by Dennis Miller, who was also a comedian, an actor and a talk-show host. Miller liked Sandler's stand-up performance so much that he recommended him to the staff of Saturday Night Live. 
---
At first, Adam became a writer for the show, but things didn't end there. He then started making occasional appearances on SNL and eventually became a featured cast member. In the show, Sandler made a name for himself by performing his funny songs the audience loved so much. He had been on SNL for five years, which helped him gain a good reputation as a comedian. Wasn't it a great foundation for the actor who later went on to make dozens of comedy films? It certainly was! Of course, it didn't save him from eventual failures, but we'll get back to that later.
Adam on Top of the World
Thus began Sandler's path to worldwide popularity. People loved his oddball antics and wanted to see more of him. In the 1990's, Adam began to actively appear in movies. Some of his first films also featured such big names as Dan Aykroyd and Brendan Fraser, along with David Spade and Steve Buscemi, who both featured in many movies with Adam for a long time. A string of successful movies followed. You probably remember Billy Madison, a film about a grown man who goes back to school to earn his father's respect and get the right to inherit his fortune. Then he was in Happy Gilmore and The Wedding Singer. The latter became the first movie to show us how good the chemistry was between Adam and Drew Barrymore. The two of them even received the People's Choice Favorite On-Screen Chemistry Award in 2005! 
---
Even though the audience loved Sandler's movies from the very beginning and many of them were box-office hits, critics weren't particularly fond of them. The first critically-acclaimed movie that featured Adam was Punch-Drunk Love, released in 2002. The actor even received a Golden Globe nomination for it! It certainly was one of the films that showed that Sandler wasn't only into amusing the audience, but he could also act with heart. A few years later, he played in another acclaimed movie that became his first drama performance, but we'll get back to that later. Of course, it was unusual to see Adam in an emotional and dramatic role after Big Daddy and Little Nicky, but he did show us that he was more than just a guy who makes others laugh. But… nothing lasts forever and even Sandler's funny antics became not so funny for his fans after a while…
Adam… Could You Stop?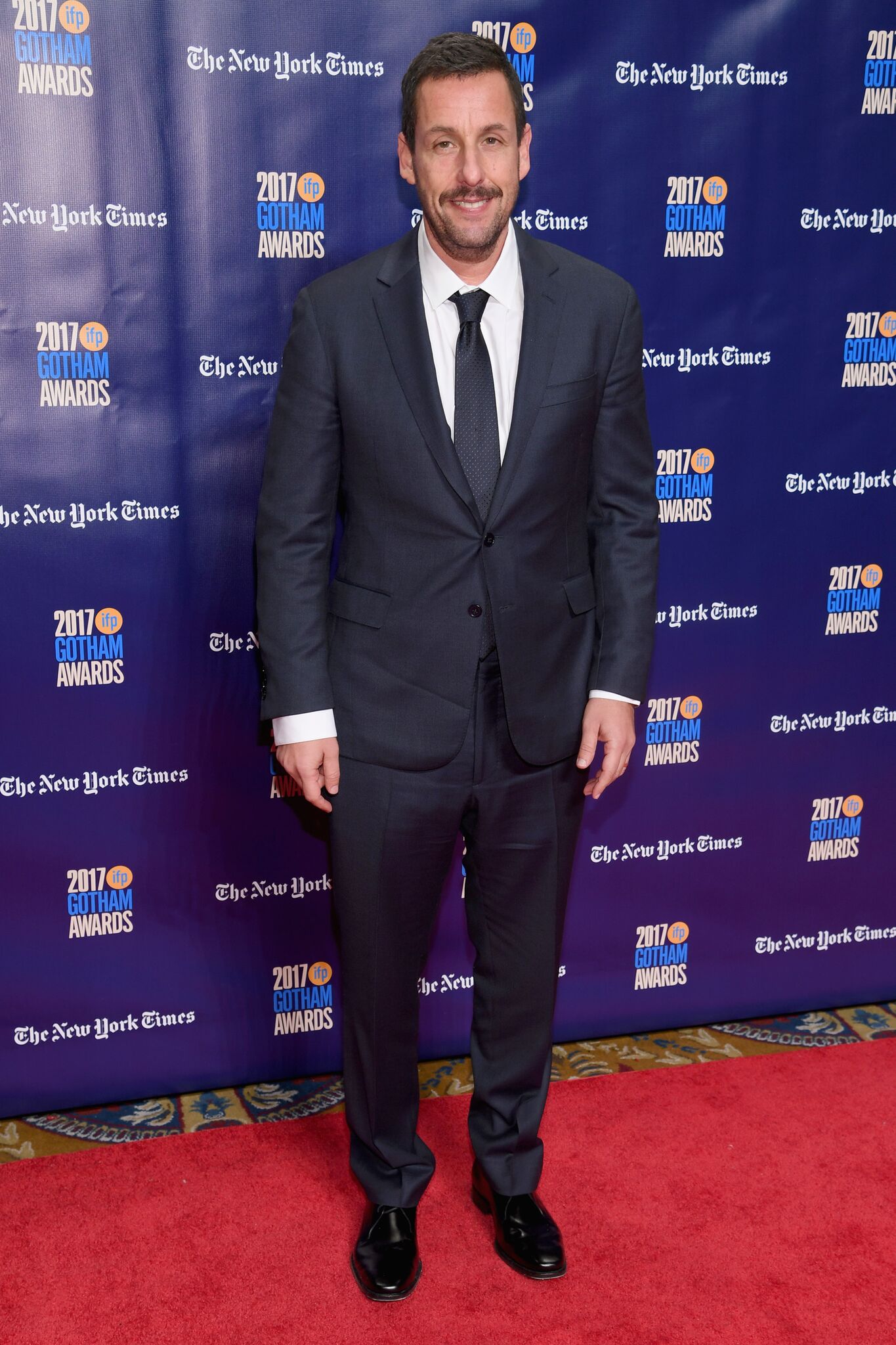 ---
So how did Sandler go all the way from one of the most successful comedy actors to a guy who makes one box-office flop after another? We can assume that it all began with critical reviews of most of his films. Although movie critics have never been fans of Adam Sandler, in the past years, they have become even worse. They criticize the quality of the movies he produces, writes, and stars in, commenting that they seem to be deteriorating with every new production. 
What's more, even employees at the Sony Studios that release Sandler's movies aren't happy about working with him. A few years ago, hackers targeted the studio and made a lot of its files public, including Sony employees' comments on different matters. This is what they wrote about Sandler: "There is a general "blah-ness" to the films we produce. Although we manage to produce an innovative film once in a while, […] we continue to be saddled with the mundane, formulaic Adam Sandler films." Whoah, that's one unhappy employee!
---
And it's easy to see their point because… We mean, just look at some of the latest movies we've seen from him! Blended, Ridiculous 6, Murder Mystery… But is the king of nineties' comedies managing to flourish, despite all the backlash from the critics? Nope, it doesn't seem to be the case for him anymore. Sandler's performances in his last few movies seem to be checked out and somewhat tired. His characters lack energy and it just looks like Sandler has became downright lazy!
Some critics even declare that Sandler is a "restless innovator (who) is still finding new methods of making bad movies." And even Doug Belgrad, the president of Sony's motion-picture group, once claimed that "He isn't the guy he once was." Speaking of Jack and Jill, Time wrote: "More than 24 hours has passed since I watched the new Adam Sandler movie 'Jack and Jill' and I am still dead inside." 
---
But the most painful review was written by Las Vegas Weekly about Pixels. Here's what they said: "Calling Pixels one of Sandler's better movies is like calling a particular strain of Ebola somewhat less horrifically painful; either way, it's not pleasant." Ouch! It makes us wonder what Sandler thinks about all these reviews. Even the most confident person can be shaken when compared with the Ebola virus! But Adam actually keeps calm about it. In an interview with Independent, he shared: 
"I remember that I didn't get into movies to please the critics. I got into it to make people laugh and have fun with my friends."
That's a good attitude, but still, if we pay attention to the quality of his recent films, it looks like all he does is have fun with his friends. No one can argue that Sandler's movies look increasingly cheap, even though most of them have eight-digit budgets. Let's take Jack and Jill, for example, which reportedly cost $79 million to make. Where did all this money go to? And why couldn't he make something better with it?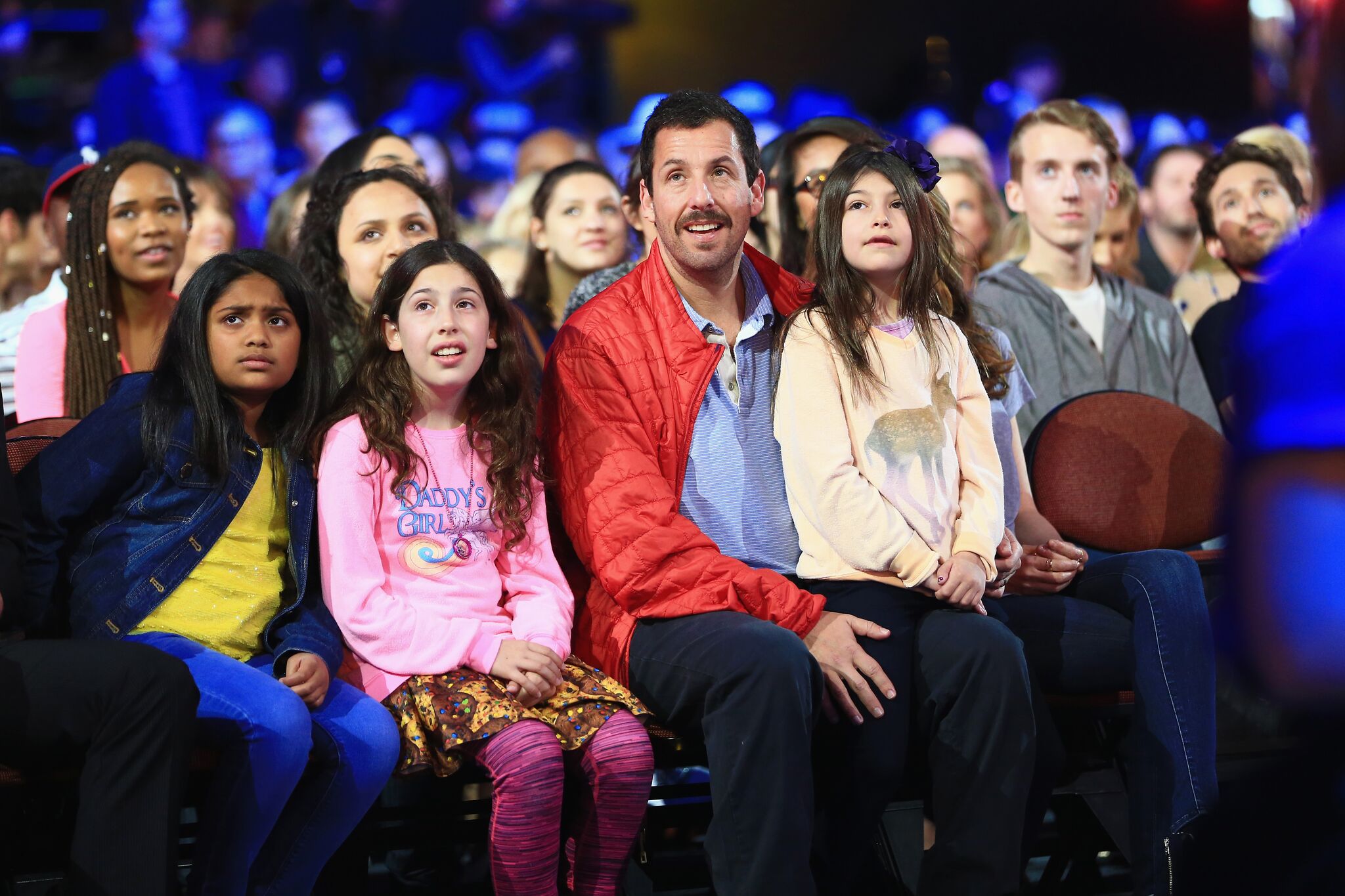 ---
Another weakness of Sandler's movies is the lack of appeal to the younger audience. Even the actor's children aren't into his "masterpieces". As Sandler revealed on the Ellen Show, his daughters sometimes ask him to turn on some of his films because they want to understand what his critics are talking about, but they never watch anything all the way through.
"Every time, I'd say about 20 minutes in, and then I see them tuning out, and I hear them — they're nervous to say it — but they're like, 'Can we watch something else?'" - the actor said.
---
And here's one more thing that makes the audience think that all Sandler's movies are the same: all of them feature a similar group of actors. There's Rob Schneider, David Spade, Steve Buscemi, and a few others who constantly join Adam's man-child character in his misadventures. Isn't it time to let them have a bit of rest and make a movie on your own, Adam? You can do it, man, you're not that bad of an actor, are you?
What Now? 
So what happened to this charismatic sweetheart that was such a delight to watch in 50 First Dates and the like? Why did he turn into a mediocre actor who's just going through the motions instead of bringing life to his characters? Well, perhaps, he's just tired of playing the same role over and over again. Adam probably needs some fresh air to revive his career, which could be… moving towards dramatic movies, instead of comedies. 
---
It might seem a bit weird at first. How can the Big Daddy guy play in a drama movie? But, first of all, he wouldn't be the first comedy actor to make a transition to serious cinema. Remember Will Smith's transformation from a goofy Agent J in Men in Black to a struggling father in Pursuit of Happyness? And also, remember Matthew McConaughey in How to Lose a Guy in 10 Days and then – in Interstellar! The same transformation can happen to Sandler, too, if he really wants it. After all, his performance in dramas has been critically acclaimed… repeatedly.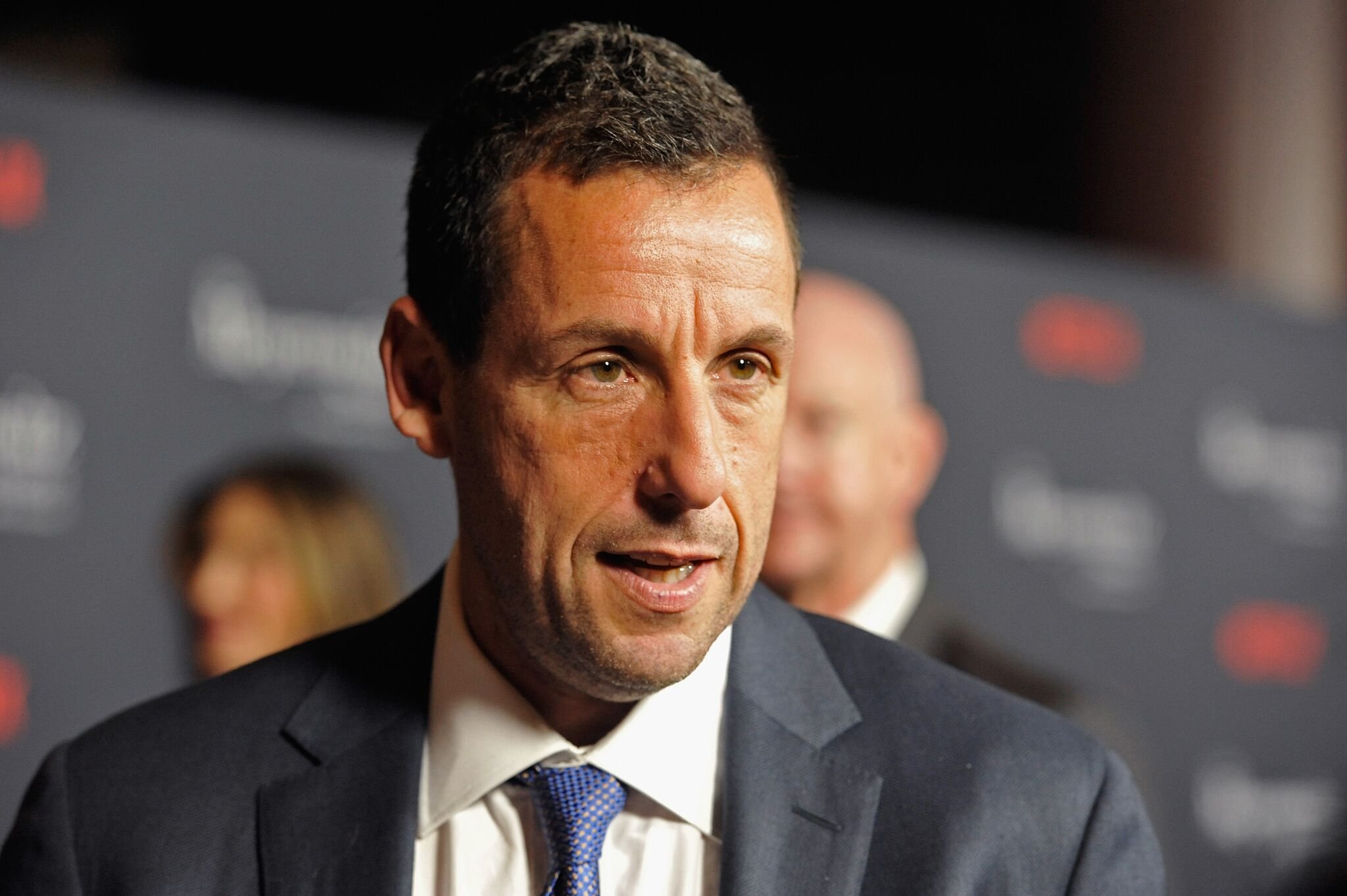 For example, Rotten Tomatoes said that Adam's performance in Reign over Me was solid. Critics also loved Punch-Drunk Love, but, here's a surprise for you – fans didn't like it and it became one of the lowest-grossing films of Adam's! Another example is The Meyerowitz Stories, where Sandler acted alongside Dustin Hoffman and Ben Stiller. Variety mentioned that Adam's acting was "a glorious thing to watch" and other critics finally recognized him as a good actor. And finally, Sandler's most recent mystery thriller film, Uncut Gems, which was released last year, received a lot of praise. Many critics even said that it might have been the best performance of Adam's career! So it's possible that soon the actor will finally leave his goofy, man-child roles in the past and give us high-quality performances in more meaningful films. 
And what do you think about Adam Sandler, this lovable doofus? Do you like or hate his silly, old movies? Would you prefer to see more of his dramatic acting skills?