7 Men Of Princess Anne: Love Life Of the Iron Princess Royal
Between the love affairs and rumored escapes from reporters, it's safe to say Princess Anne lives a daring royal life. Since Netflix released the 3rd season of The Crown, the historical TV drama about Queen Elizabeth's reign, many fans sparked questions about the only daughter of the queen. Let's separate facts from fiction about the 7 most publicized relationships of the Iron Princess.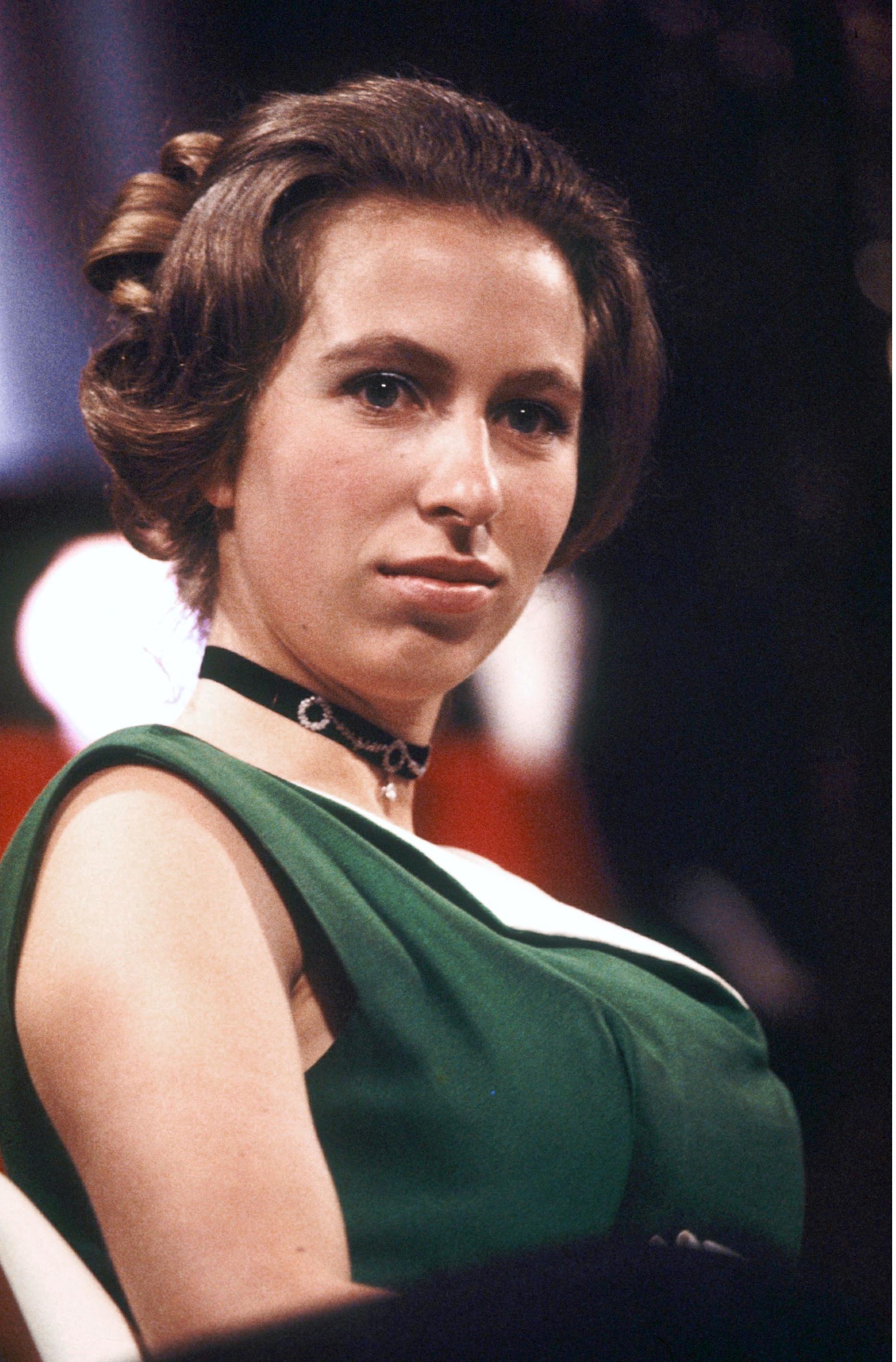 ---
GERALD WARD
Ward attended Eton College, an all-boys boarding school, and it's presumed that the two met while Anne was attending Benenden School. The relationship was never confirmed by either one. Regardless, Wald remained very close to the royal family, and later became Prince Harry's godfather.  The Telegraph reported in 2008 that Mr. Ward died after suffering a heart attack on the golf course.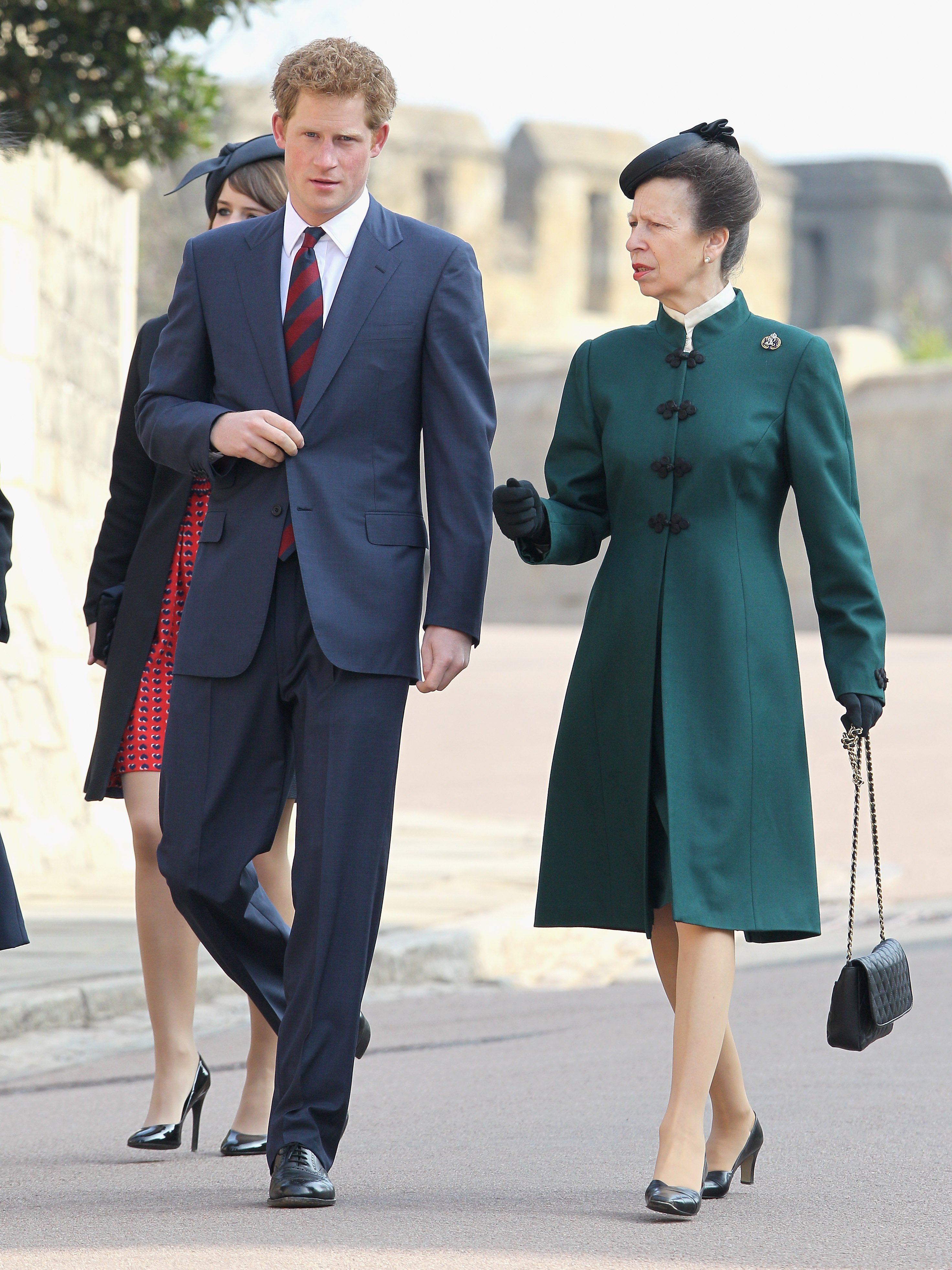 ---
SANDY HARPER
The second man to enter the sphere of Princess Anne's reported love life was famed polo player Sandy Harper. They often partied together throughout London's West End but there isn't much to hear about this quick companionship. Harper married a model. And while Anne was invited to the wedding, she had prior engagements to compete at the Burghley Horse Trials.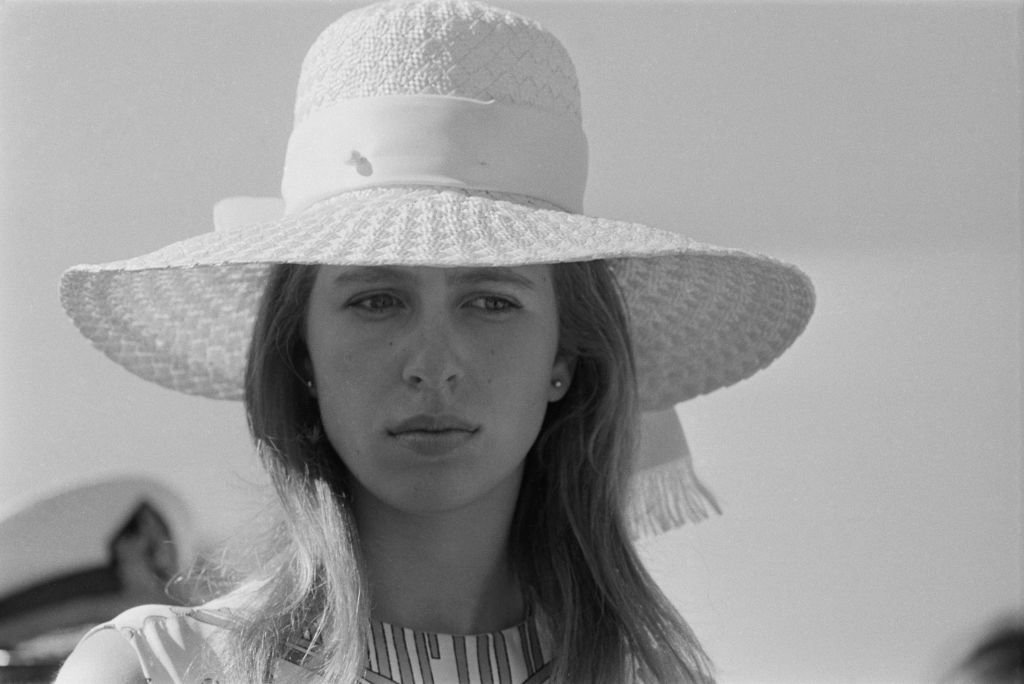 ---
RICHARD MEADE
It's no secret that Princess Anne has loved horses her whole life. So when it was reported that her and the country's most successful equestrian at the time, Richard Meade, were together, well, it just made sense! He won three gold medals at the Olympics. Everyone thought the two were going to end up married.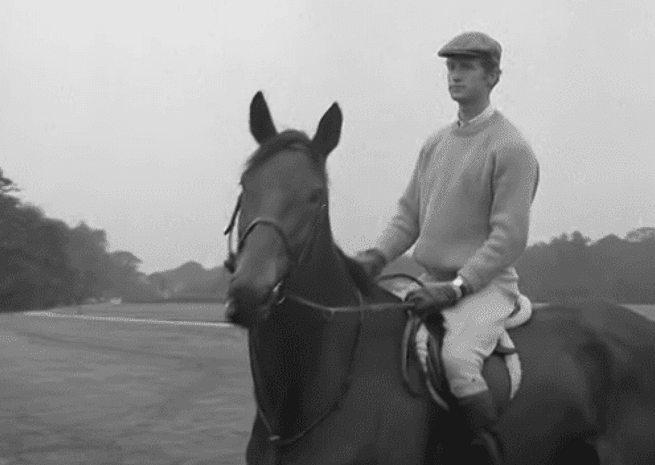 ---
If the two had a relationship, it seemed to simply fizzle out. According to the South China Morning Post, the Queen disapproved of their relationship and it was rumored to be the reason the equestrian duo split up. Unfortunately, like most of Princess Anne's mysterious flings, nothing has ever really been confirmed by either one of them.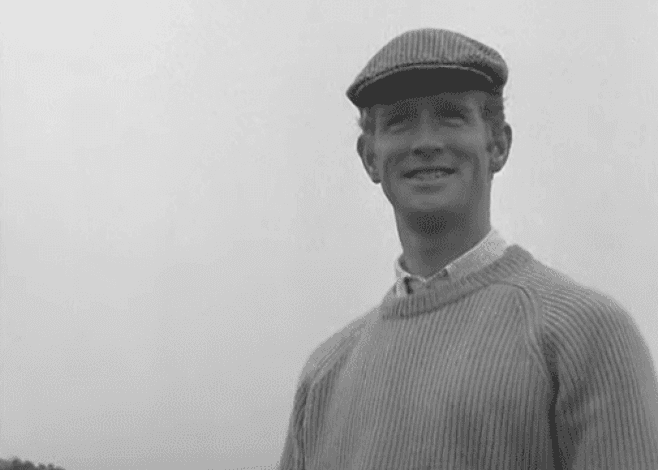 ---
Both Meade and Anne definitely bonded over their love of horses. Meade grew up surrounded by an equestrian family of joint masters and show-jumping winners. In 1991, he co-founded the British Horse Foundation that aimed to deter the indiscriminate breeding of sports horses. At the time, 'warmbloods" from continental Europe were the preferred standard.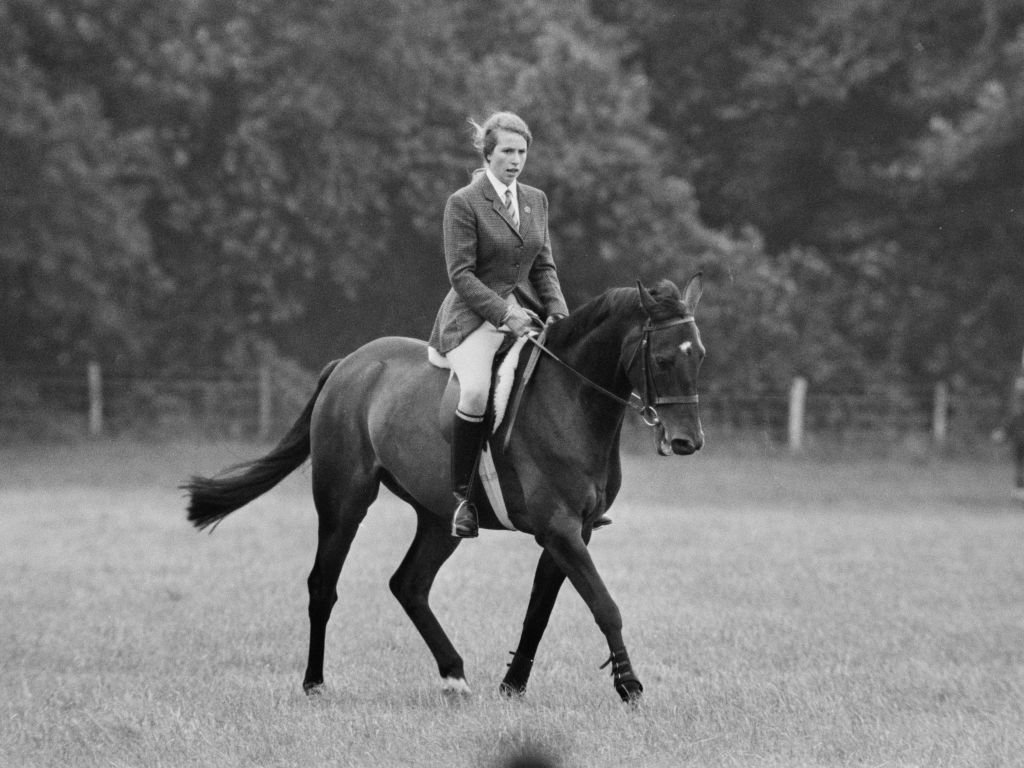 ---
ANDREW PARKER BOWLES
This love affair was recently showcased on The Crown and brought back Princess Anne's love life to the public eye. It was suggested Princess Anne shared some intimate times with Andrew Parker Bowles while Camilla was starting her relationship with the Queen's oldest son, Prince Charles. However, the show is known to dramatize a few of the details in the royals' past.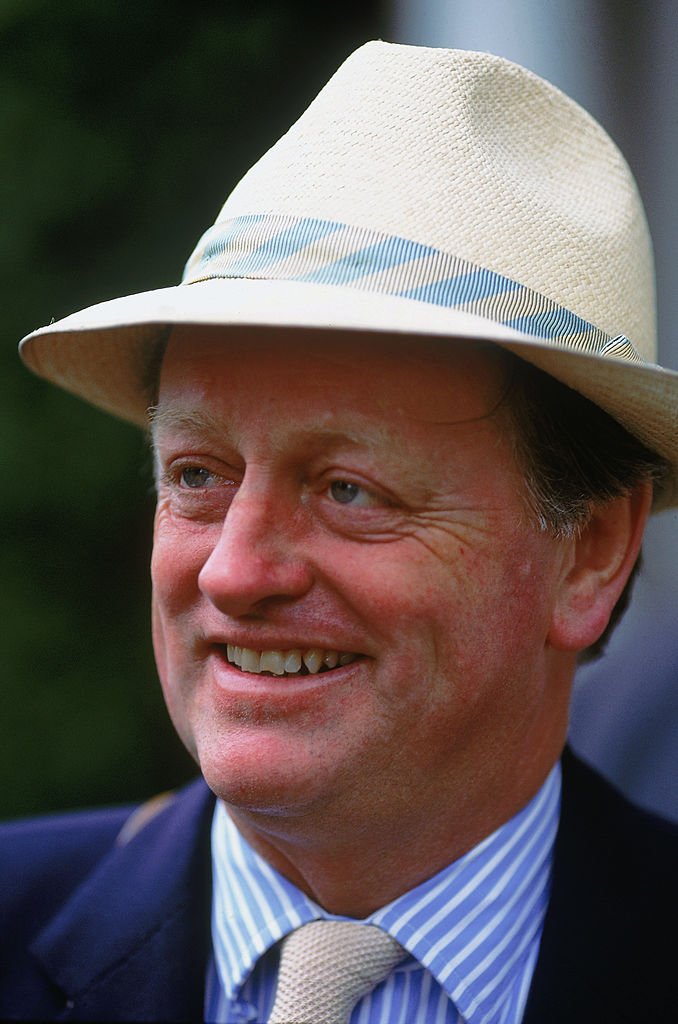 ---
Parker Bowles was first married to Camilla Shand. Their relationship, which started in the 70s, was reported as being finicky. Prince Charles' biography suggests that the relationship had a lot of pressure from both Andrew and Camilla's parents to marry which they did. In 1995, they divorced. And 10 years later, Camilla would go onto marry Prince Charles and become the Duchess of Cornwall.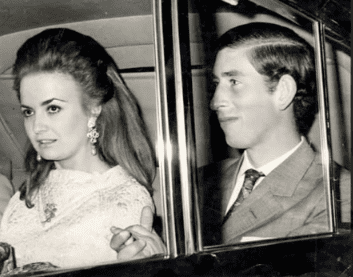 ---
Bredell Smith, Prince Charles' biographer, also wrote that Charles did not meet Camilla until "the summer of 1972—long after Andrew and Anne's romance was over." The Prince of Wales' biography would also confirm that Princess Anne and the young military man were a pair but since Parker Bowles was Catholic, it didn't really work out.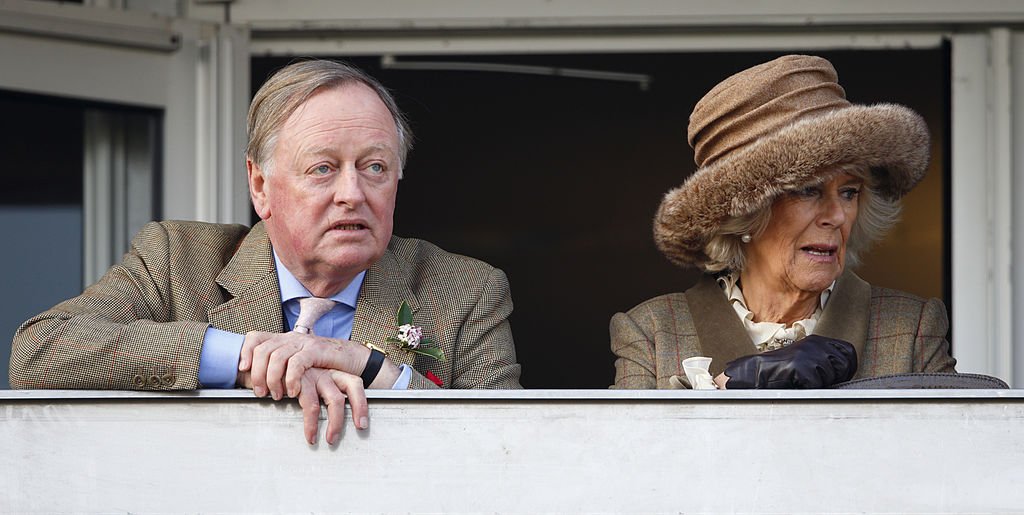 ---
Anne and Andrew have remained close over the years. Smith, who wrote Prince Charles: The Passions and Paradoxes of an Improbable Life, said in the biography, "Even when their romance eventually wound down, they remained lifelong friends." In 1981, Andrew was chosen to be the godfather of Zara, the only daughter of Anne and her first husband, Mark Phillips.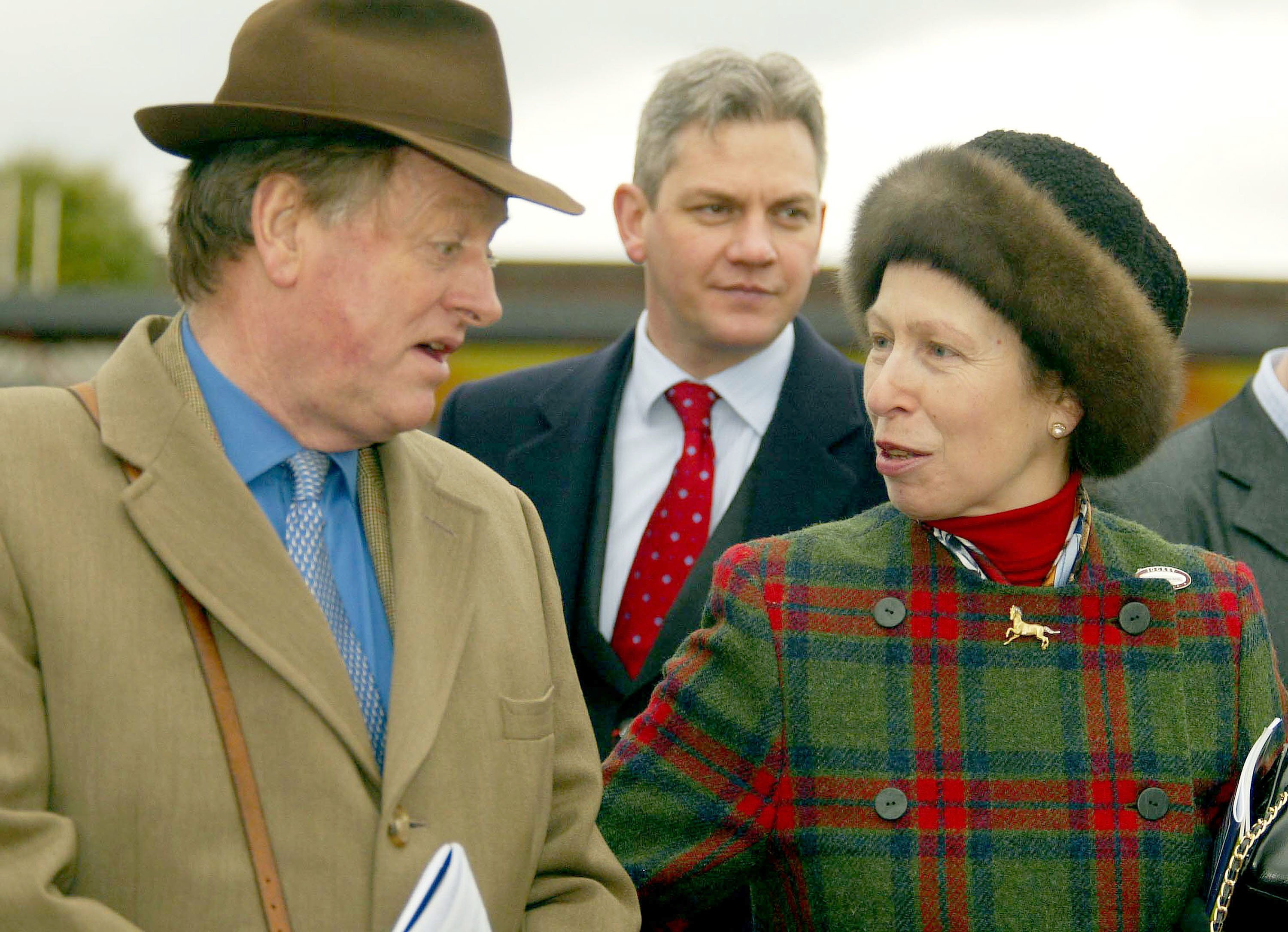 ---
CAPTAIN MARK PHILLIPS
Months after her rumored companionship with Meade broke off, her first confirmed public relationship was announced but not after months of literally hiding Captain Mark Phillips from royal reporters. This infuriated them because the Buckingham Palace would deny their romance day in and day out until their engagement was suddenly announced on May 23, 1973.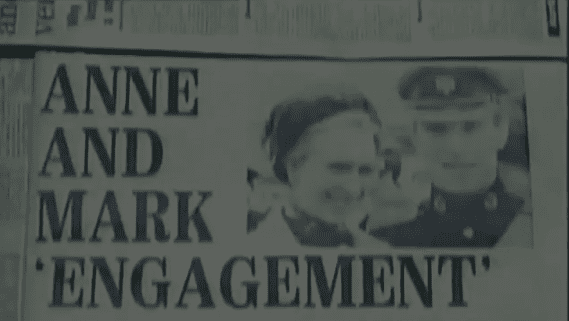 ---
Captain Mark Phillips was an Olympic gold medal-winning horseman and lieutenant in the 1st The Queen's Dragoon Guards. What a title! In 1968, the two met at a gathering for horse lovers. It was reported that Princess Anne would sneak Phillips around in her tackbox to keep their relationship a secret and it kind of worked despite all the suspicions about them.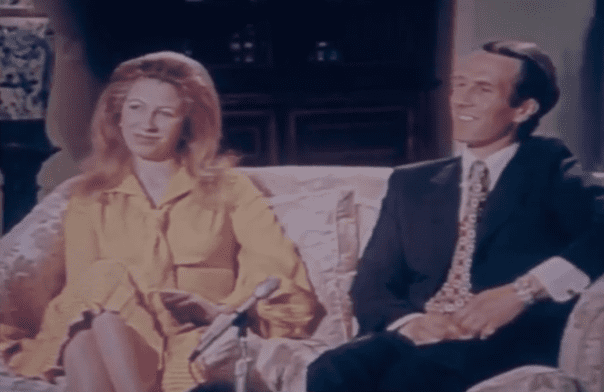 ---
The ceremony took place on November 14, 1973 (Prince Charles' birthday!) at Westminster Abbey and was televised to the world with more than 500 million viewers. It was believed that Captain Phillips declined the offer of a title by the Queen. It's customary when you marry into the royal family but he preferred the common title as captain.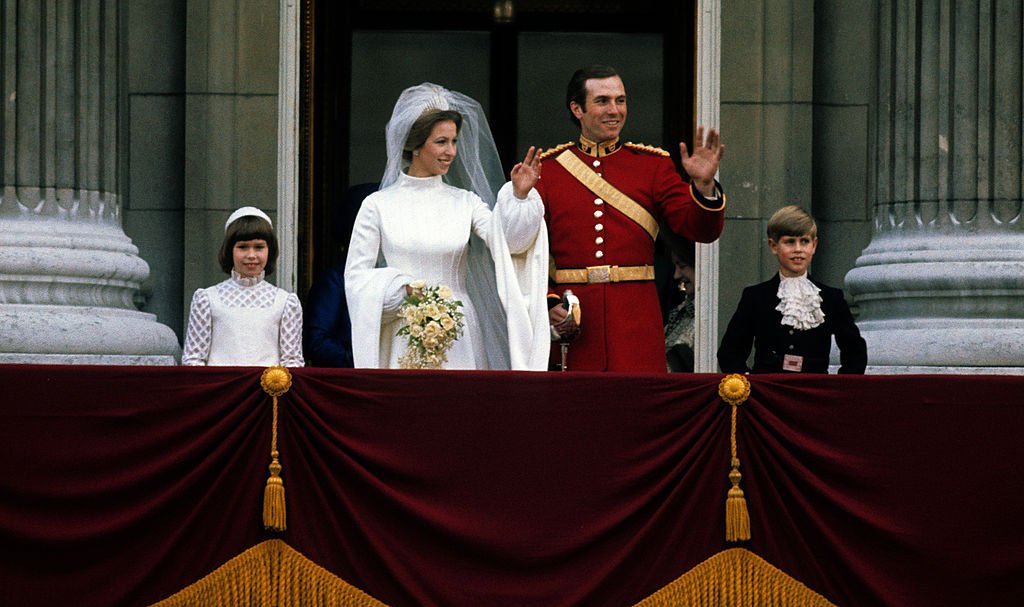 ---
On March 20, 1974, just 4 months after their marriage, Princess Anne was nearly kidnapped for ransom during the couple's trip back to Buckingham Palace after a charity event. Shots were fired into the car but Anne's bodyguard used his whole body as a shield to protect the princess. The 26-year-old victim of mental illness was demanding £2 million all in £5 sterling notes.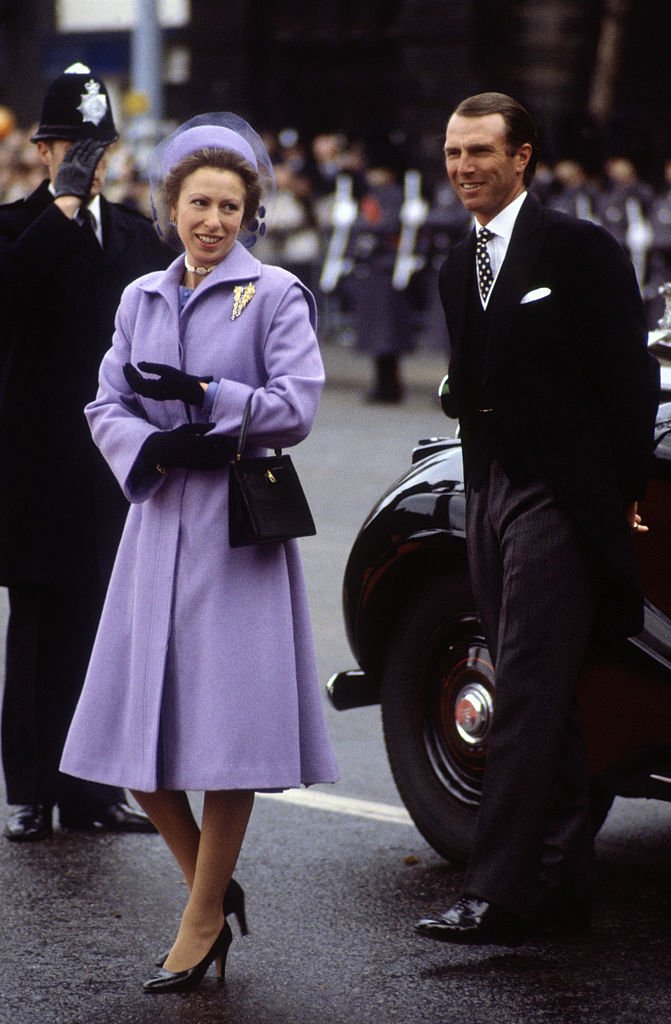 ---
Captain Phillips, who was in the maroon Rolls-Royce when it happened, stated, "I was frightened, I won't mind admitting it." As told by the Smithsonian magazine, Phillips held tight to Princess Anne as the potential kidnapper, who was armed, tried to take the Princess Royal from the car. When the kidnapper told Anne to get out of the car, she replied, "Bloody likely!"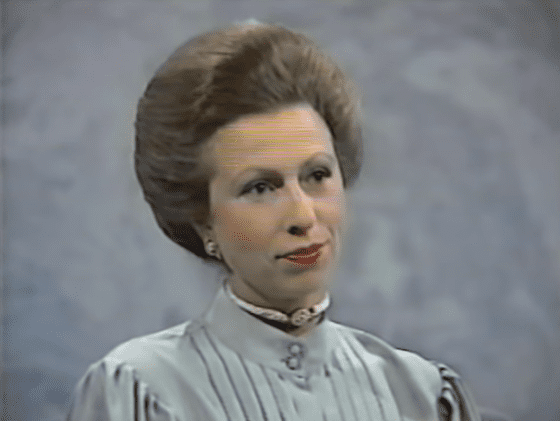 ---
The marriage between Princess Anne and Captain Mark Phillips was a big deal because he was a commoner. They had two children, Peter and Zara. There are many rumors that the marriage of 19 years ended due to infidelity but that was never confirmed. At the start of the 90s, it was announced that they had grown apart from each other.
---
Their divorce was announced at the end of the 80s. Anne would go on to marry her current husband, Sir Timothy Laurence. Captain Mark Phillips married Sandy Pfleuger in 1997 and have a daughter together. But this didn't happen without a couple of rumors spreading about the princess.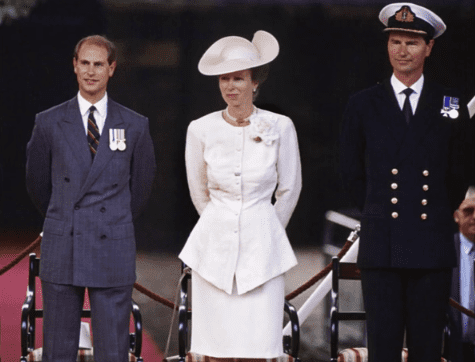 ---
PETER CROSS
There were numerous reports about Princess Anne spending lonely nights together with her former personal bodyguard Peter Cross during her marriage to the Captain. SCMP.com states that Scotland Yard removed Peter from his position as soon as rumors began circulating and Cross would go on to give his own account of the story.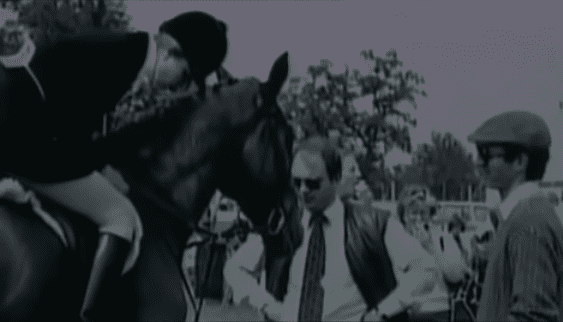 ---
The falling out was quite messy and left a shadow on the seemingly happy first marriage. The former bodyguard returned two years after their story was published to confirm that the rumors were true. He then sold his side of the story about the nights he shared with Anne, who allegedly used the pseudonym Mrs. Wallis.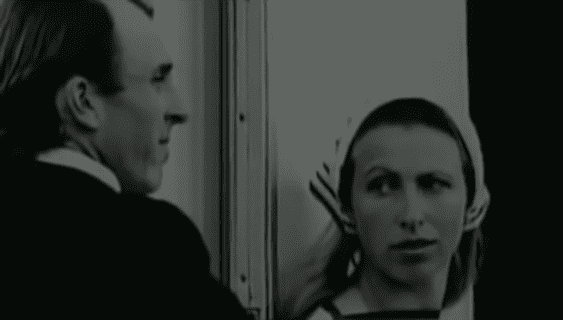 ---
A former royal reporter for the Daily Mail named James Whitaker latched onto the bodyguard's story since it was pretty alarming for the Scotland Yard to fire someone so abruptly. He said, "I was told from an absolutely amazing source that he was having an affair with Princess Anne."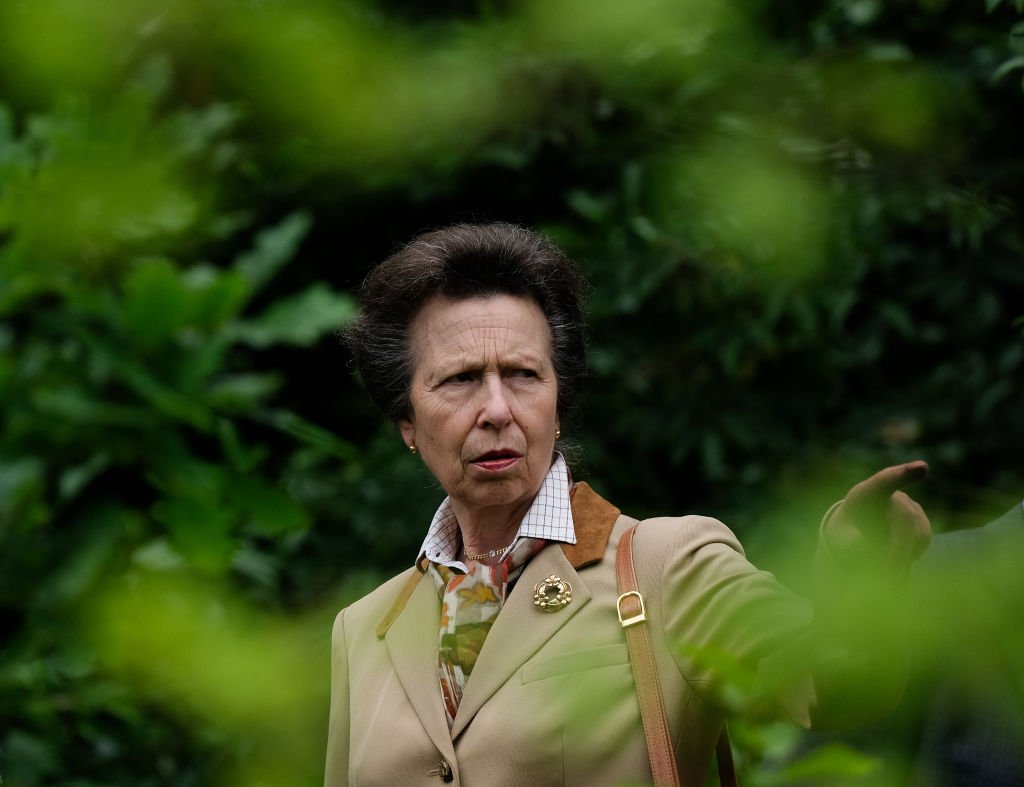 ---
SIR TIMOTHY LAURENCE
Months after her divorce from the captain, Princess Anne would go onto marry her current husband, Sir Timothy Laurence. In 1986, he joined the palace as a naval officer and was the queen's personal assistant. They wrote many love letters to each other that were stolen and publicized to the world.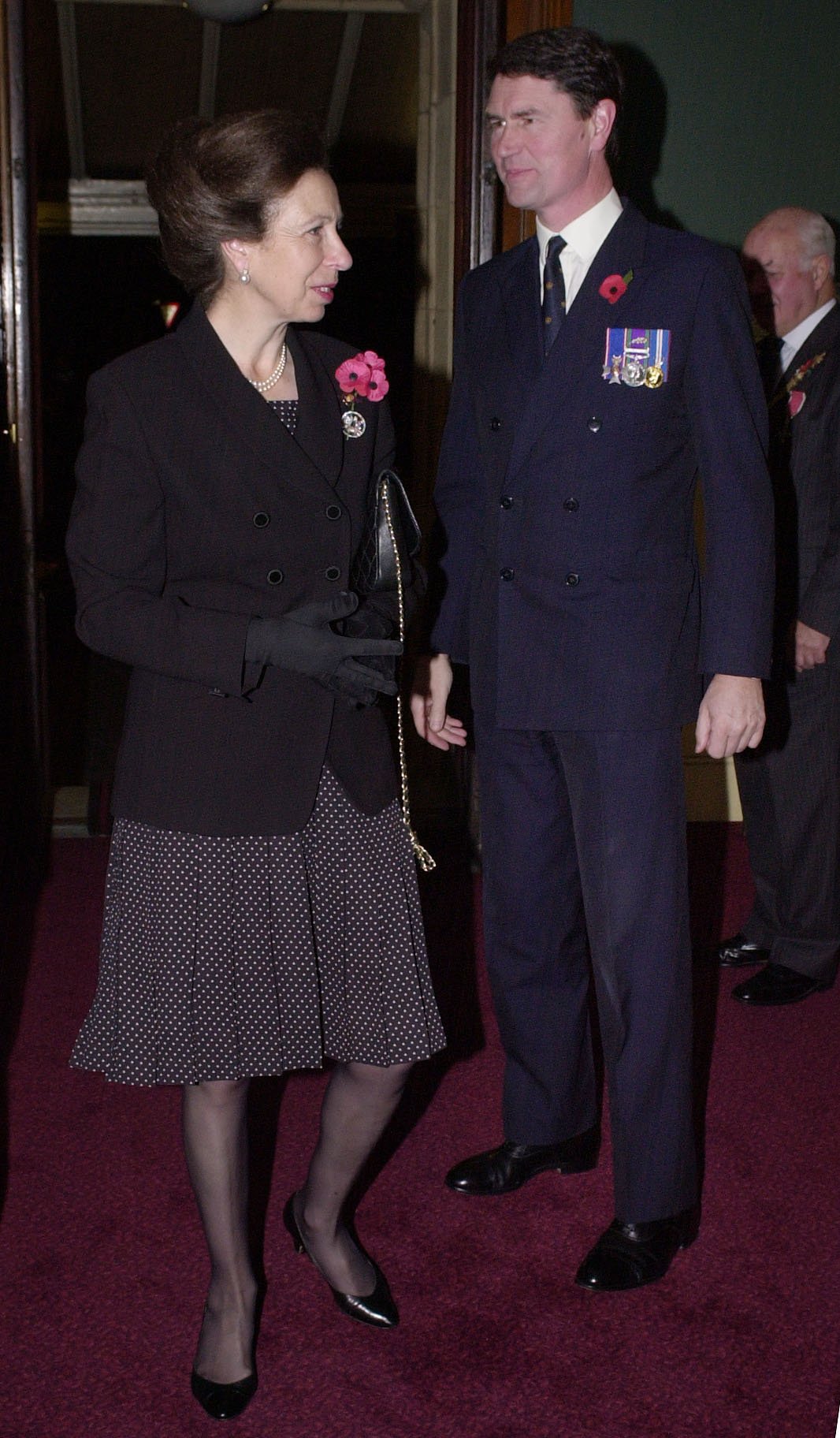 ---
The letters were stolen and somehow ended up at the office of the Sun. The newspaper was scared of being sued for copyright if they released the letters, so they came up with a creative way to still report the finding. With the headline "PALACE THIEF STEALS ANNE'S LETTERS...SUN TO THE RESCUE", the article did a good job of piquing everybody's interest in the affair.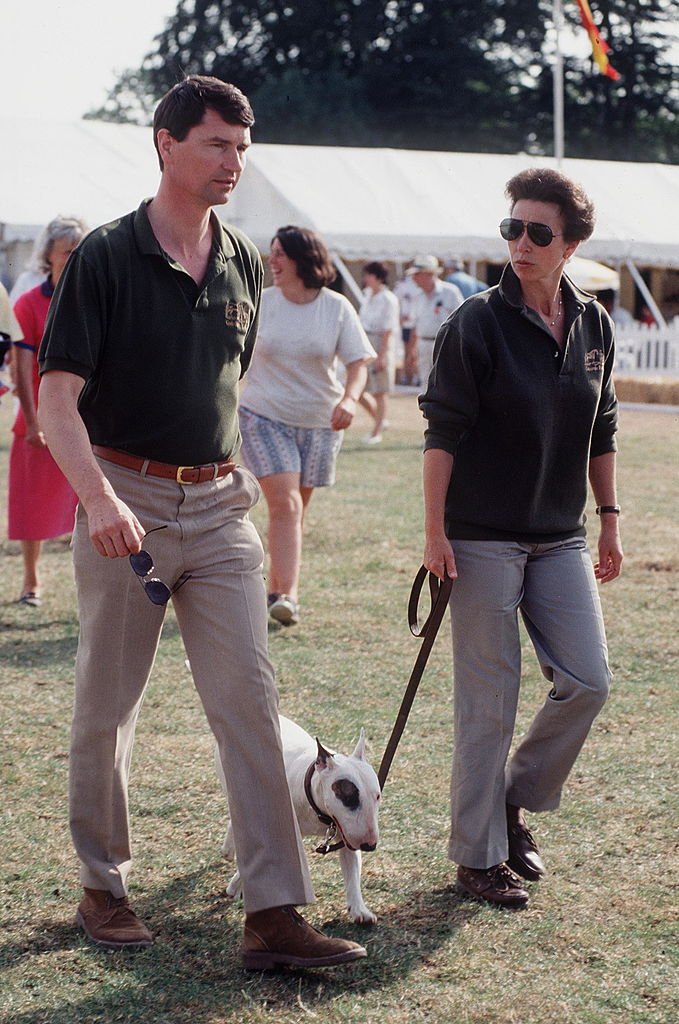 ---
As previously mentioned, her first husband and she were growing apart up until their divorce was finalized in 1992. On December 12 of that year,  Princess Anne and Sir Laurence married each other at the Balmoral Castle. The small Parrish was north of the border and allowed divorcees to remarry. The ceremony of 30 guests was much more private than her first marriage.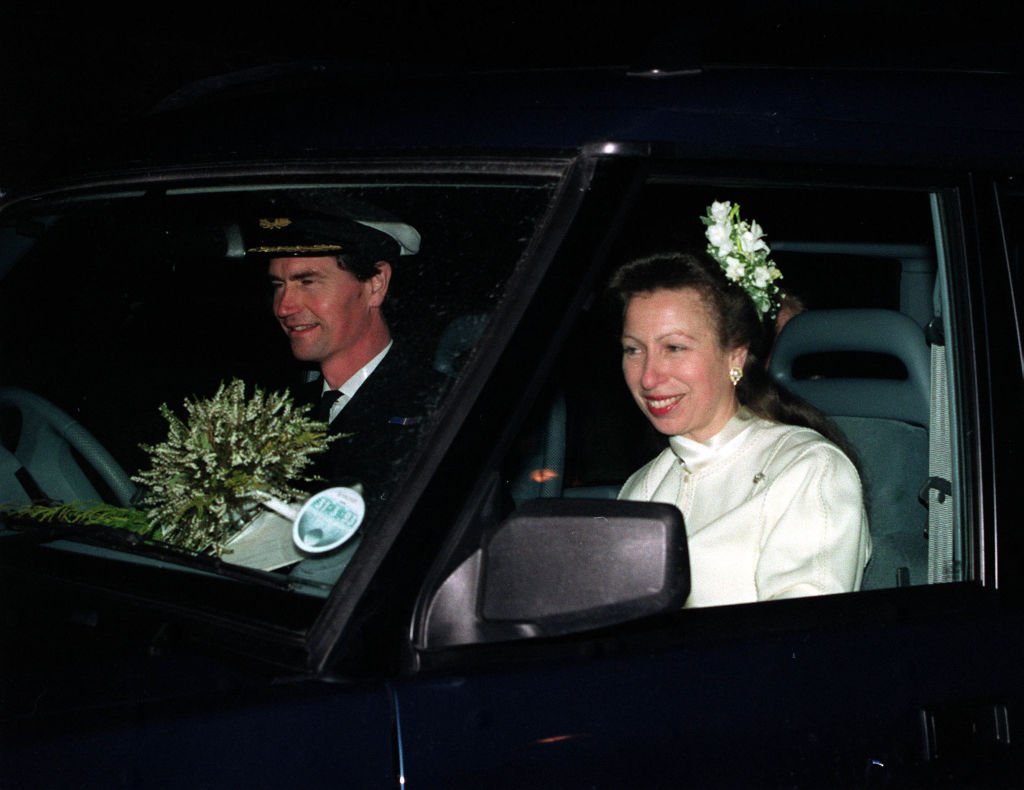 ---
In 2017, everyone had their eyes on Prince Harry and Meghan Markle's gorgeous wedding at the Windsor Castle. In the same year, The Queen and Duke Edingburgh celebrated their 70th wedding anniversary and Anne had her own anniversary. It would be 25 years since she became the first royal to remarry after a divorce since 1905.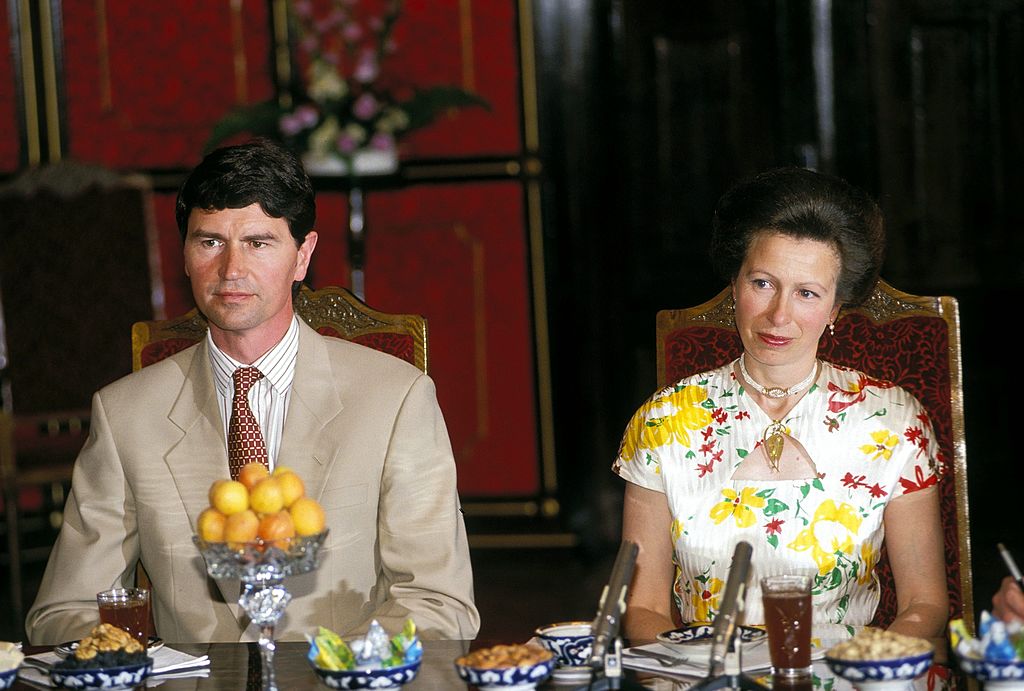 ---
CHARITABLE WORK OVER THE YEARS
While the princess has quite a history with love, she's a hardworking philanthropist. She is heavily involved with over 200 charities including Save the Children, where the Princess Royal has been president since 1970. She also serves as a patron for organizations that strive to improve developing countries around the world.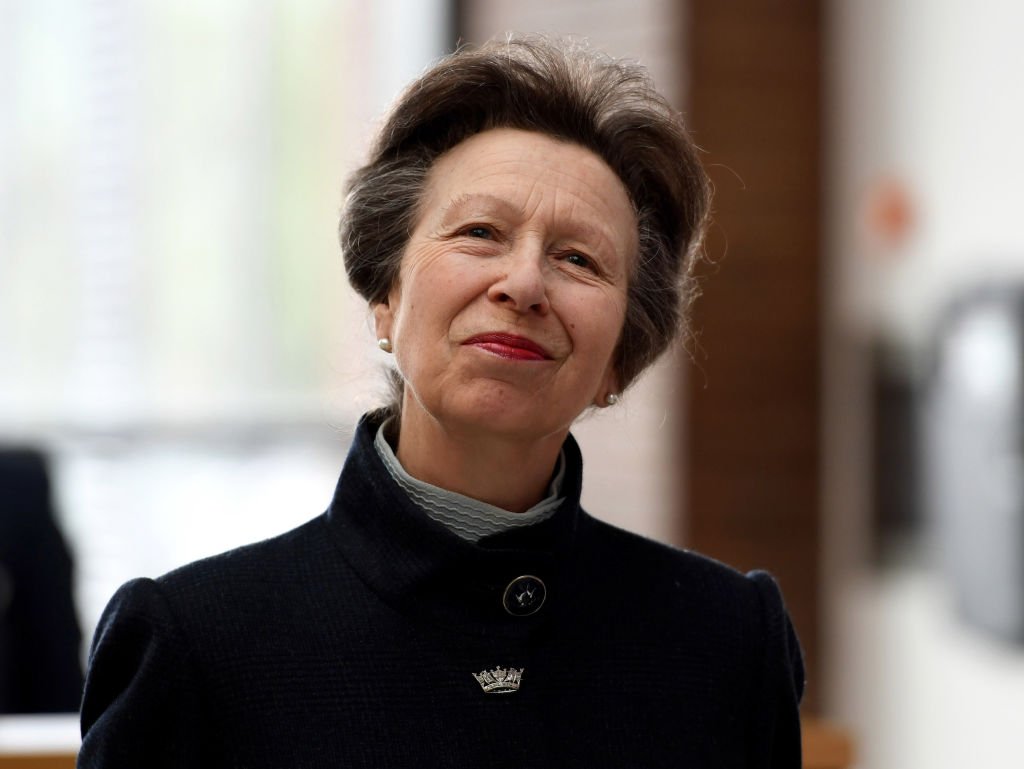 ---
LINE OF SUCCESSION
The Princess Royal currently has 4 grandchildren. Her first two grandchildren are from her son Peter Phillips' first marriage who recently divorced in February. Savannah, born in 2010, is 16th in line for the throne and her sister Isla Elizabeth, born in 2012, is 17th in line.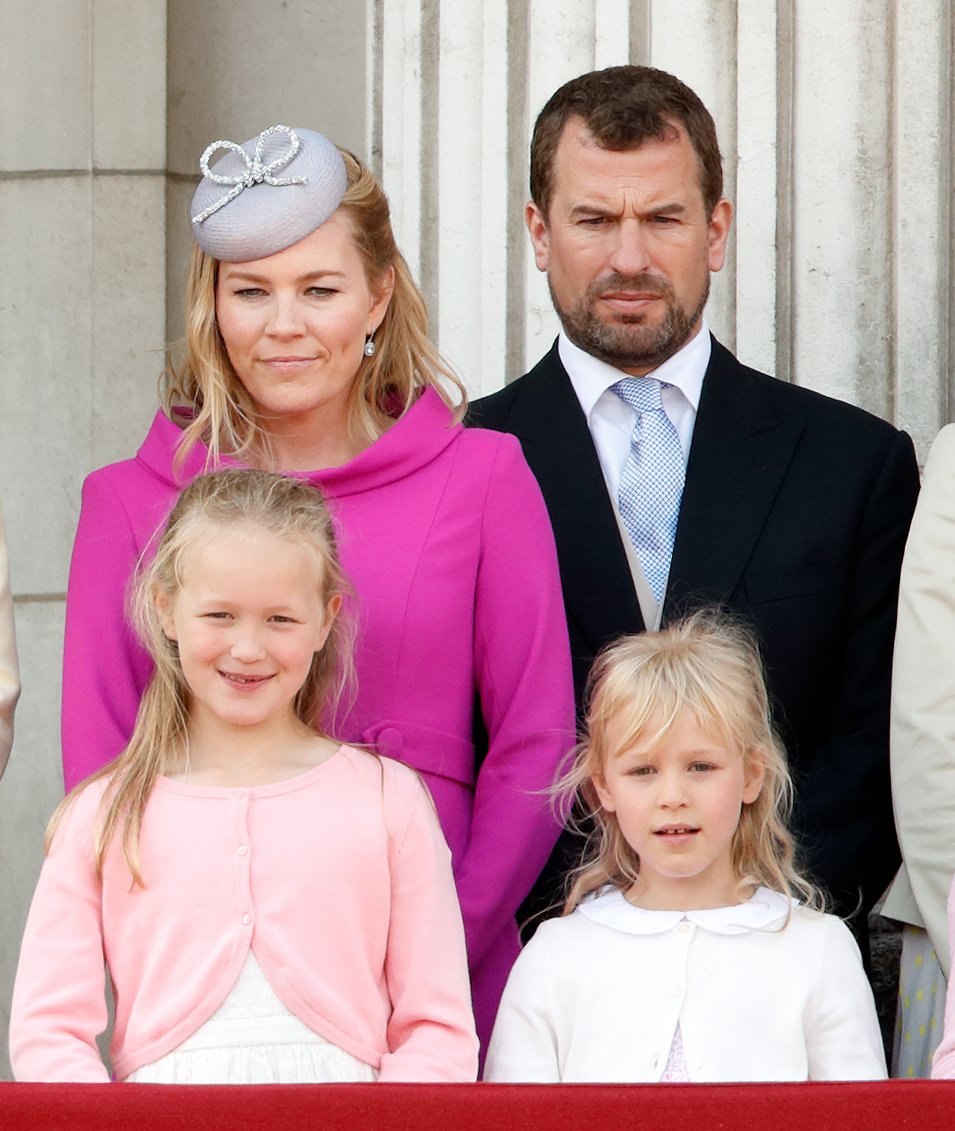 ---
Princess Anne's daughter Zara Tindall, who both share the same love for horsemanship, has 2 daughters with former England rugby player Mike Tindall. They married in Scotland back in 2011 and are still together. Mia Grace Tindall was born in 2014 and is 19th in the royal line. Anne's 4th grandchild, Lena Elizabeth Tindall, was born on June 18, 2018.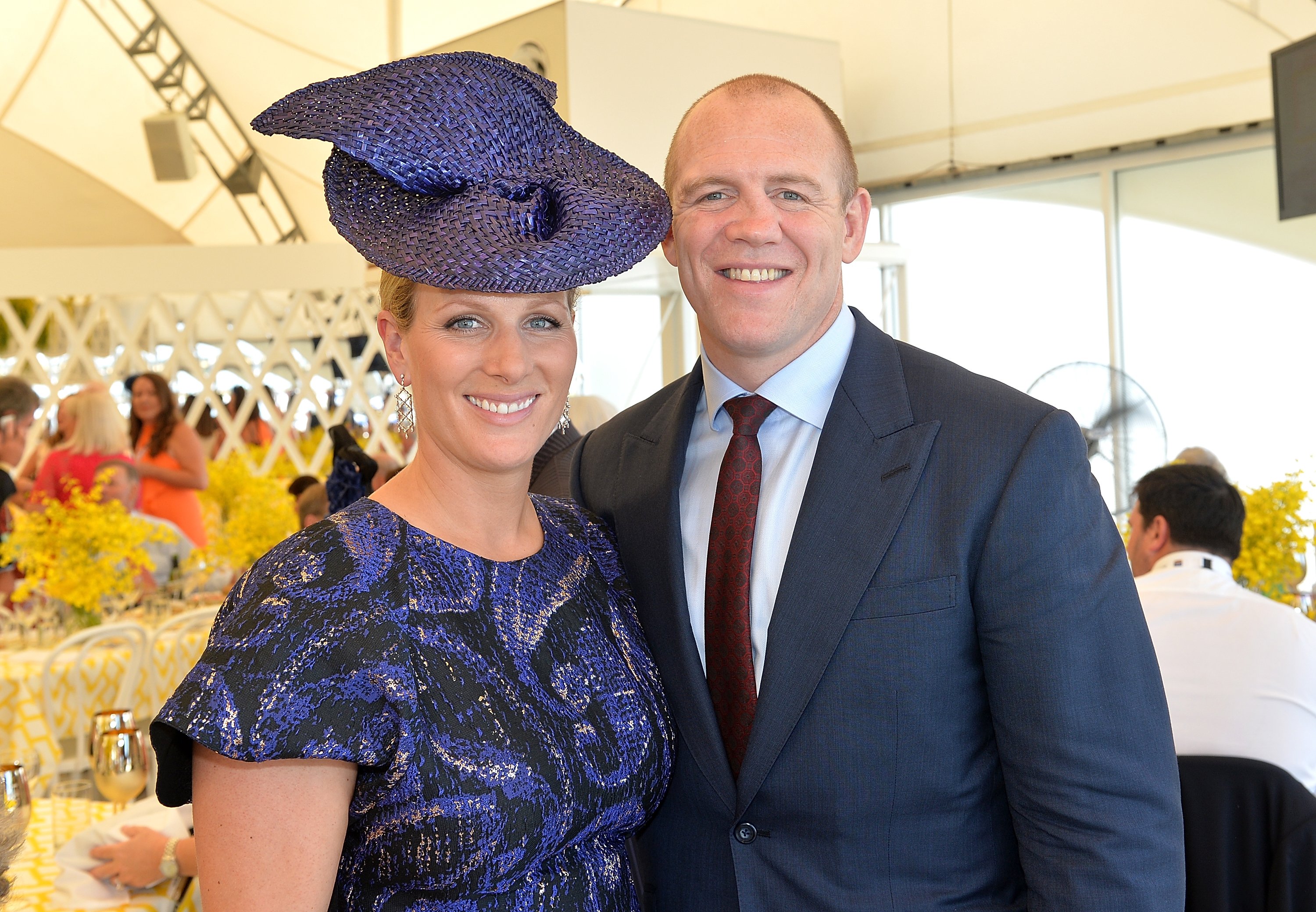 ---
It was reported by Deadline that The Crown will end its reign after the fifth season. We won't reveal the details on how the creator Peter Morgan plans to end it, but he did say, "this is the perfect time and place to stop." You can catch up with all seasons of The Crown on Netflix to You'll see Erin Doherty in season 3 playing the teenage Princess Anne, trendy and low-key as she's always been known for.
Sources: The Telegraph, INDEPENDENT, VanityFair.com, Town & Country Magazine, Vogue Australia, PEOPLE.com, HarpersBazaar.com, Royal Central, Smithsonian Magazine, Deadline.com, Hello! Magazine