Ozark Cast: Real-Life Couples
The fourth and the final season of Ozark has been confirmed! Do you know who of the Ozark cast has been hiding his marriage for years? What personal reasons almost made Laura Linney refuse her role? And whose son followed their parent's footsteps? In this article, you'll find everything you wanted to know about the real-life relationships of the Ozark cast! 
---
Laura Linney as Wendy Byrde
A daughter of the famous playwright Romulus Linney, Laura was destined to be an actress. Her career started on the Broadway stage, and every new role received favorable reviews. Although Linney made a name for herself in such films as You Can Count On Me, Kinsey, and Love Actually, the actress confessed that she is often mistaken for Helen Hunt or Laura Dern.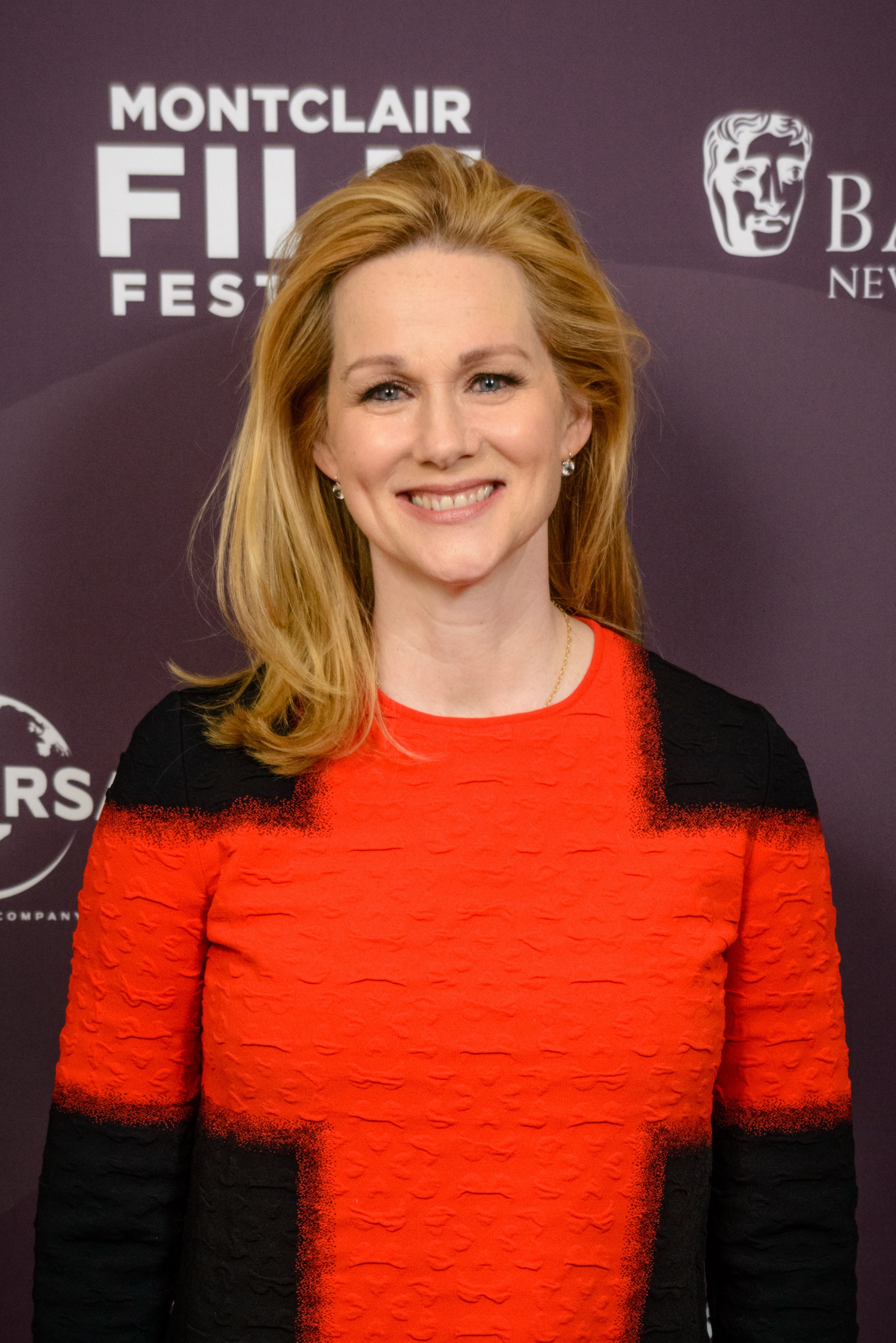 ---
When Linney first read the Ozark script, she made it clear that she needed her part to be rewritten. She wanted a stronger female character for Wendy, and fortunately, she got it. Although the actress rarely talks about her private life, we still have some stories of hers to share.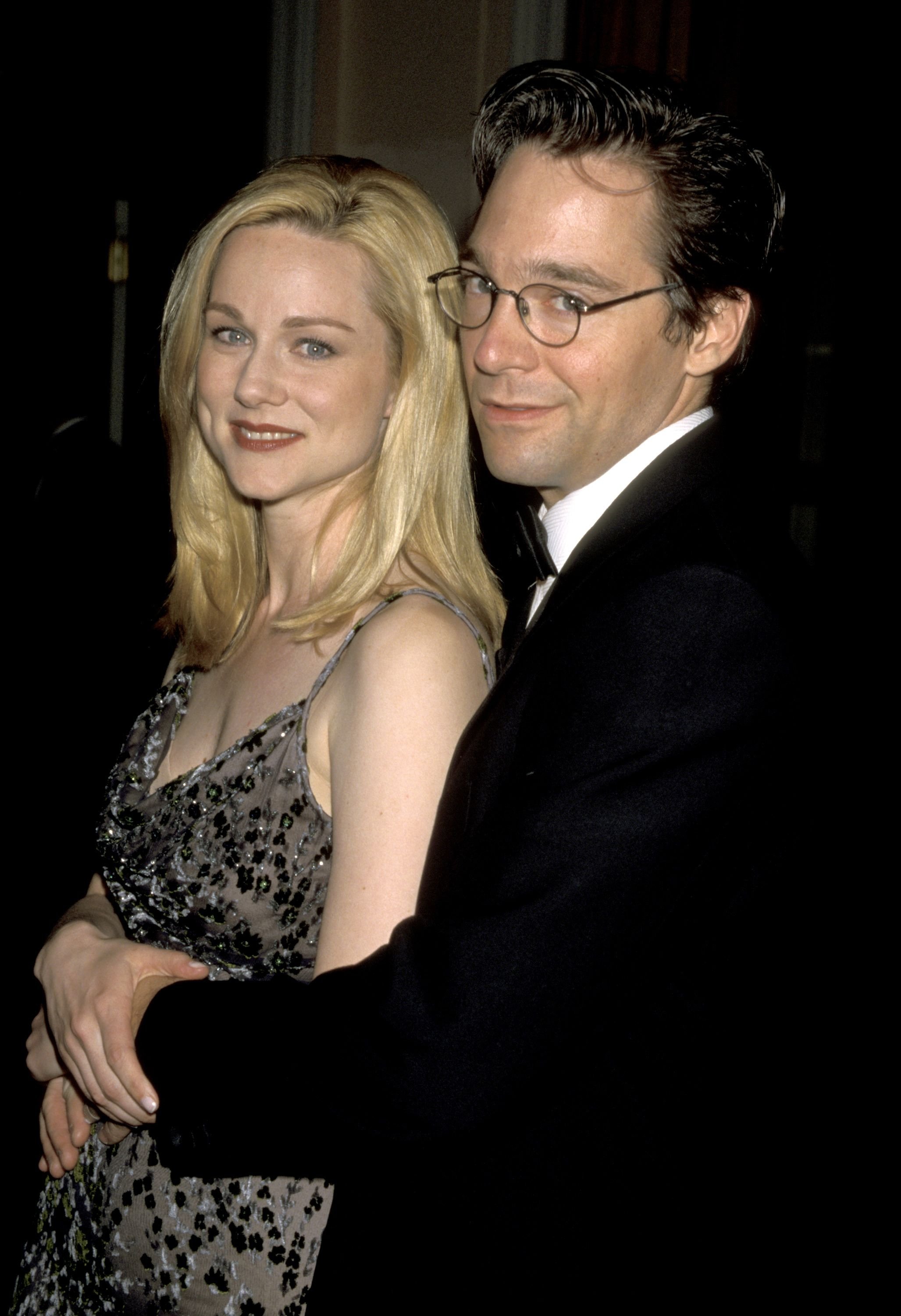 ---
Linney was married to actor David Adkins, but after 5 years together the couple divorced in 2000. She also dated actor and producer Eric Stoltz for two years. In 2004 the actress attended Telluride Film Festival in Colorado with her mom, never imagining what a fateful event it would be.
"I had been painfully single for a long time. We got off the plane and up came this very good-looking man," shared the actress. A real estate agent Marc Schauer was a volunteer at the festival, and he courteously showed them around.
Linney and Schauer liked each other a lot, and that was the beginning of their romantic journey. The couple got engaged in 2007 and said their vows two years later. And guess who walked Laura down the aisle? Her Kinsey co-star, Liam Neeson, was the one who supported the bride on her special day.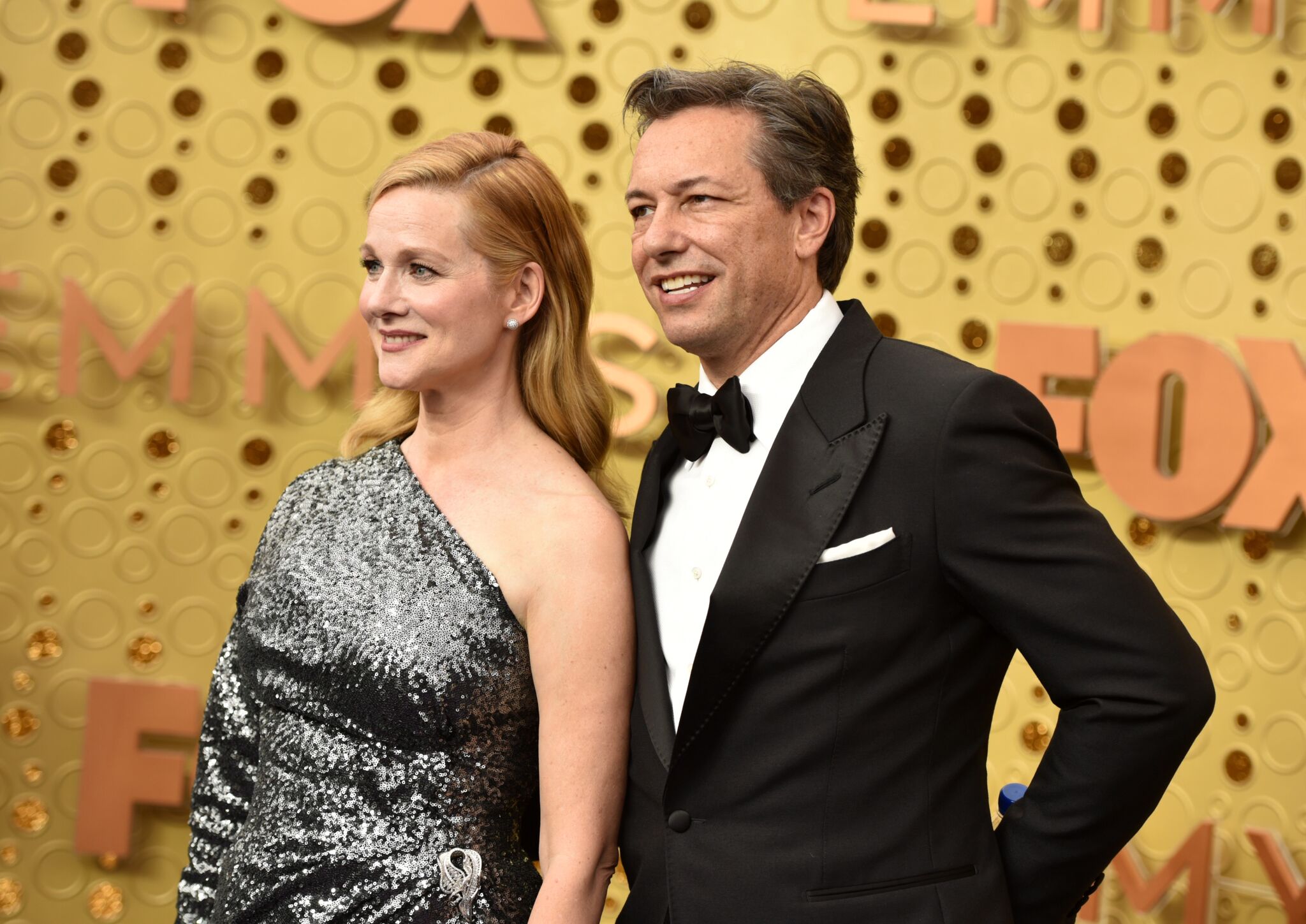 ---
In 2014, Linney and Schauer welcomed their first child, a son, Bennett Armistead. Laura is the oldest Oscar nominee to become a natural first-time mother at 49. What a brave woman! She is very grateful for the gift of love she received:
"When you don't think it's going to happen for you and somehow it does, there is a spiritual aspect that's undeniable. You don't take it for granted."
---
Still, 6 months after giving birth, she returned to work on Mr. Holmes. Well, we've always told you that acting is a hard job! And she nearly turned down her Ozark role due to it being filmed in Atlanta. But luckily for everyone, the team agreed to Linney's schedule requests so that she could see her son often.
When asked about the greatest love of her life, Laura immediately replied "My husband, son and the theatre." We wish the actress happy motherhood and new exciting roles!
---
Janet McTeer as Helen Pierce
It's hard to believe, but the role of tough-as-nails cartel attorney brought some brand-new experience to the veteran actress Janet McTeer. Despite having portrayed complex female, and even male, characters throughout her career, she has never played a victim of torture before. With the nickname McTall, the 58-year-old English actress is six-foot-one in height.
---
Janet has come a long way to accepting her appearance: she thought she was too ugly to play some characters. Still, she became a spectacular actress. But did her profession leave any place for a love life? 
"It never occurred to me to want a family life until I was, I don't know, forty. I wanted excitement and danger," shared the actress.
Her mother thought that she was going to be married to her career forever. McTeer herself did not believe in soulmates until she met hers at 48. Janet was introduced to her now-husband, a poet and fashion consultant Joseph Coleman, by her American agent.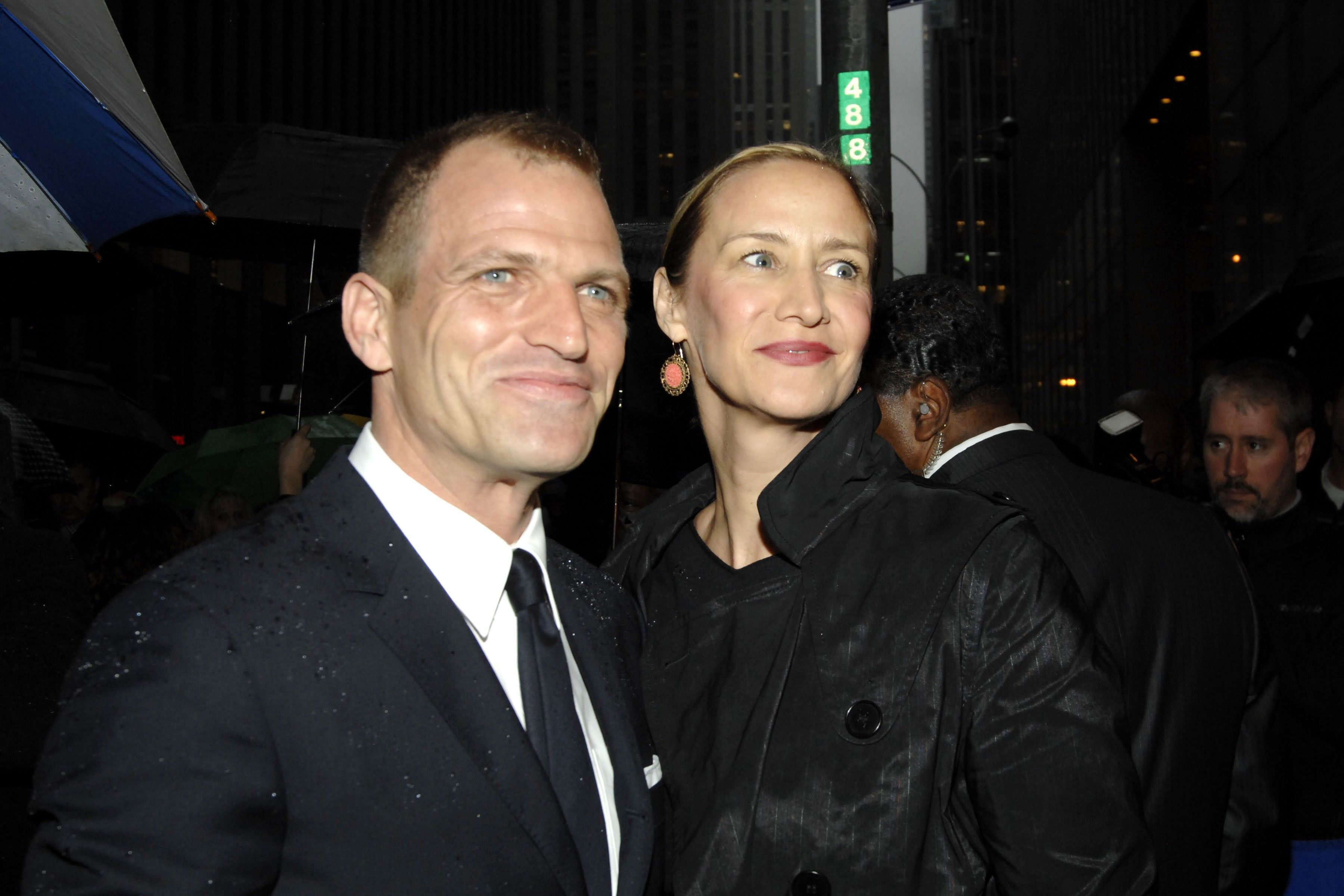 ---
The couple got married a year later, in 2010. McTeer is fascinated by her husband's poetry, and she sees their different professions as the main ingredient to their happy union.
"There's no envy, no competition. There's never any compromise," shared the actress.
The spouses live in a remote forest house in Maine with their dog, Stella. Coleman has a teenage son from a previous marriage, Joseph Jr., who lives nearby. The actress enjoys spending time in her garden or fishing on the lake with her husband, and she rarely spends more than a few weeks away. We're glad that McTeer has found herself a person to be happy with!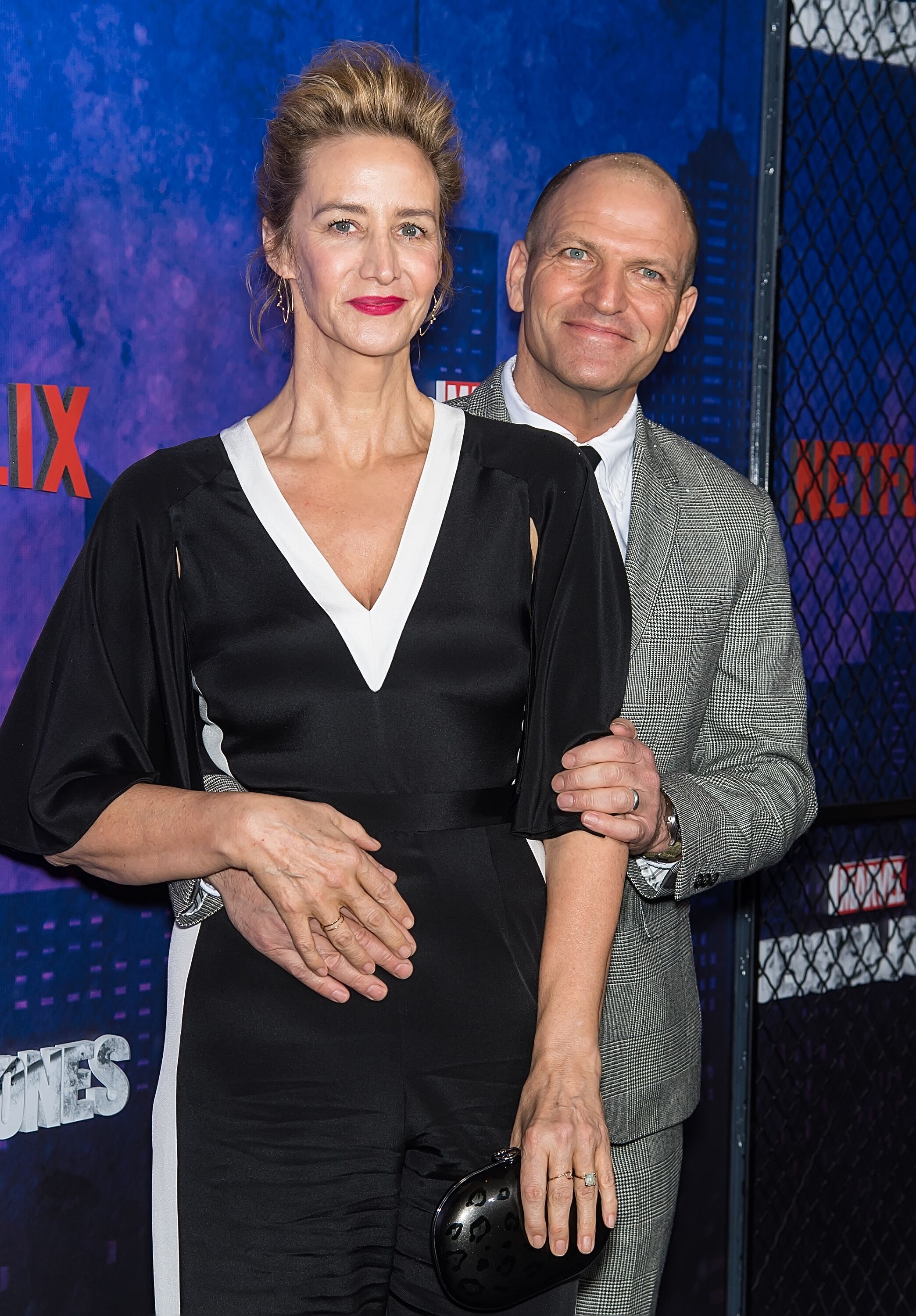 ---
Julia Garner as Ruth Langmore
Can you believe that the actress behind the overly-confident and excessively-swearing Ruth was actually very shy? Yes, Julia Garner started taking acting lessons at 15 to overcome her timidity. The Emmy-Award winner inherited her acting talent from her Jewish mother, Tami Gingold. Now a New York therapist, Gingold was a famous comedienne in Israel 30 years ago. 
---
Apart from her breakout Ozark performance, Garner starred in TV shows such as The Americans, Maniac,  and Dirty John. She also played a leading role in the 2019 film The Assistant, which takes on the Me Too movement. And guess who is going to star in Inventing Anna, the upcoming Netflix drama by Shonda Rhimes? We can't wait to watch it! 
---
So is there space for a love life with all these work commitments? Not only is Garner in a happy relationship, she actually married her boyfriend Mark Foster in December 2019. Her new husband is the lead vocalist in a famous indie-pop band, Foster The People. 
The couple started dating in 2018, and 10 months later, before Julia left for Atlanta to film Ozark season 3,  Mark popped the question. And he did it in the most romantic way!
The lovebirds were on a road trip at Flathead Lake, and one morning Foster took Julia to the water's edge with a cup of coffee. He then read a poem he wrote and dropped down on one knee. Awww… We hope their romance never fades away!
---
Tom Pelphrey as Ben Davis
Wait, did you also think that you saw Keanu Reeves' secret son or younger brother? We wonder how often Tom Pelphrey hears that comparison in real life… Anyway, the actor came out of the blue in season 3 as Wendy Byrde's brother, and absolutely nailed the role! Pelphrey's first on-screen success was portraying a villain in the CBS soap opera Guiding Light from 2004 to 2009.
---
His other TV credits include As the World Turns, Banshee, and Marvel's Iron Fist. And some of Tom's TV works contributed to his love life. Yes, you got it right: Pelphrey mostly dated his co-stars. Back in 2005, the actor went out with Gina Tognoni, his castmate from Guiding Light. And although their romance ended within a year, the ex-partners were close enough to meet each other's families.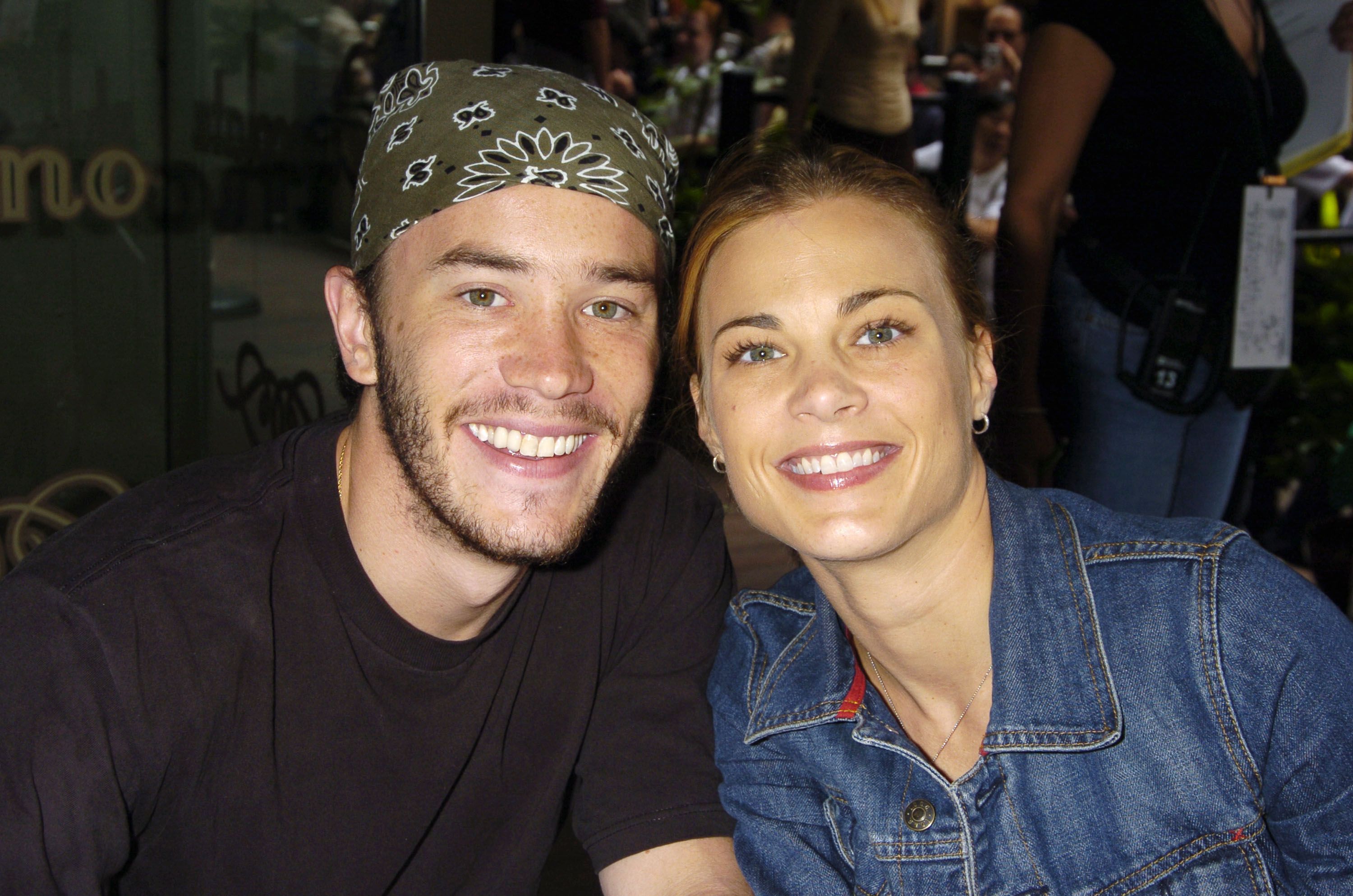 ---
Reportedly, Tom was also linked with another co-star from his first soap opera, Stephanie Gatschet. Next on the list is Pelphrey's castmate from Banshee, Lili Simmons. The couple was quite secretive about their relationship, but Tom titled her "my girlfriend" on Twitter in 2016.
And the actor's most recent relationship features gorgeous Jaimie Alexander, whom he met on the set of Blindspot. These two started dating in 2018, and they look very happy in numerous Instagram pictures. Still, the couple hasn't shared any photo updates of their romance since July 2019… Could Pelphrey be back to his Bachelor status? Who knows.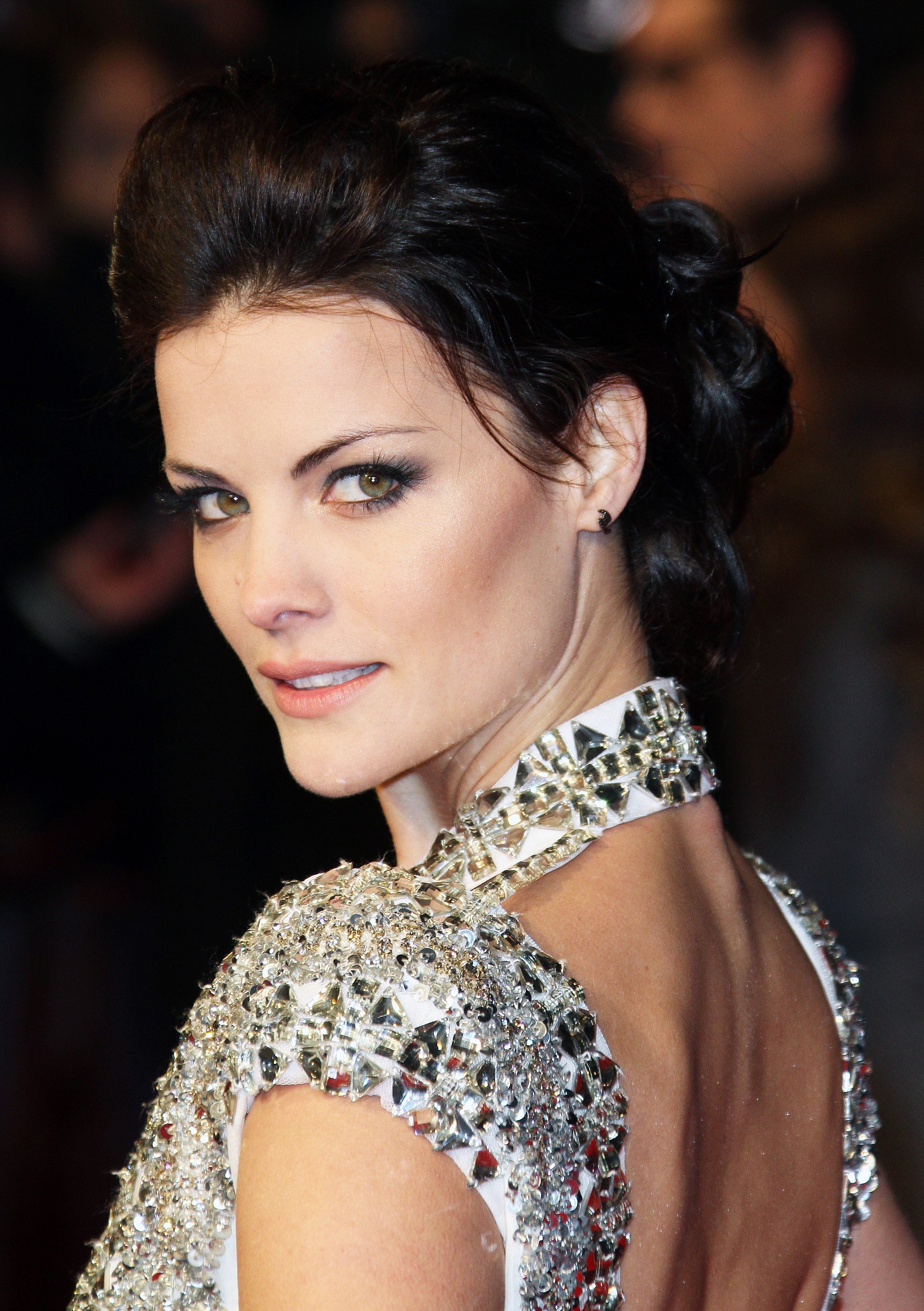 ---
McKinley Belcher III as Trevor Evans
For the 36-year-old American actor, the last few years have been really fruitful, both in his career and his personal life. In addition to playing Agent Trevor Evans in Ozark, McKinley starred in Mercy Street and The Passage. His recent movie credits include Mapplethorpe, Trial By Fire, and  Marriage Story. And in January 2020 the actor made his Broadway debut in A Soldier's Play.
---
Was it hard for Belcher to play a gay FBI officer? Not really, as the actor is openly gay in real life. And this year, on St. Valentine's Day, he shared an exciting update on his personal life: McKinley got engaged to his boyfriend, photographer Blake Fox. 
The couple seems madly in love, as they keep sharing sweet pictures of their romance on Instagram. McKinley's mother has already met her future son-in-law, and all three of them looked adorable at the Broadway premiere. We wish the new fiances a happy and exciting journey together!
---
Lisa Emery as Darlene Snell
Her portrayal of pure darkness is just thrilling. 68-year-old Lisa Emery brought Ozark a well-deserved antagonist who wants to regain her power. And Darlene Snell is just one of the many stage and film roles played by the veteran actress during her career of 35 years. Emery never sought screen fame.
"I take it as it comes... Perhaps I'd regret it if I were less happy now. I live perfectly well and love what I do," shared the actress.
---
Her TV credits include Jessica Jones, The Sinner, Madam Secretary, and Blindspot. Have you seen Lisa in any of these shows? As for her family life, Emery was married to actor Josh Pais for 13 years. The couple has a son, 26-year-old Zane Pais, who followed in his parents' acting footsteps. 
Zane shared the screen with his mother in a 2007 film Margot at the Wedding. Emery is close with her son, and Zane often accompanies her to red-carpet premieres. Let's hope Lisa will keep bringing us more spectacular roles and brilliant performances in the future!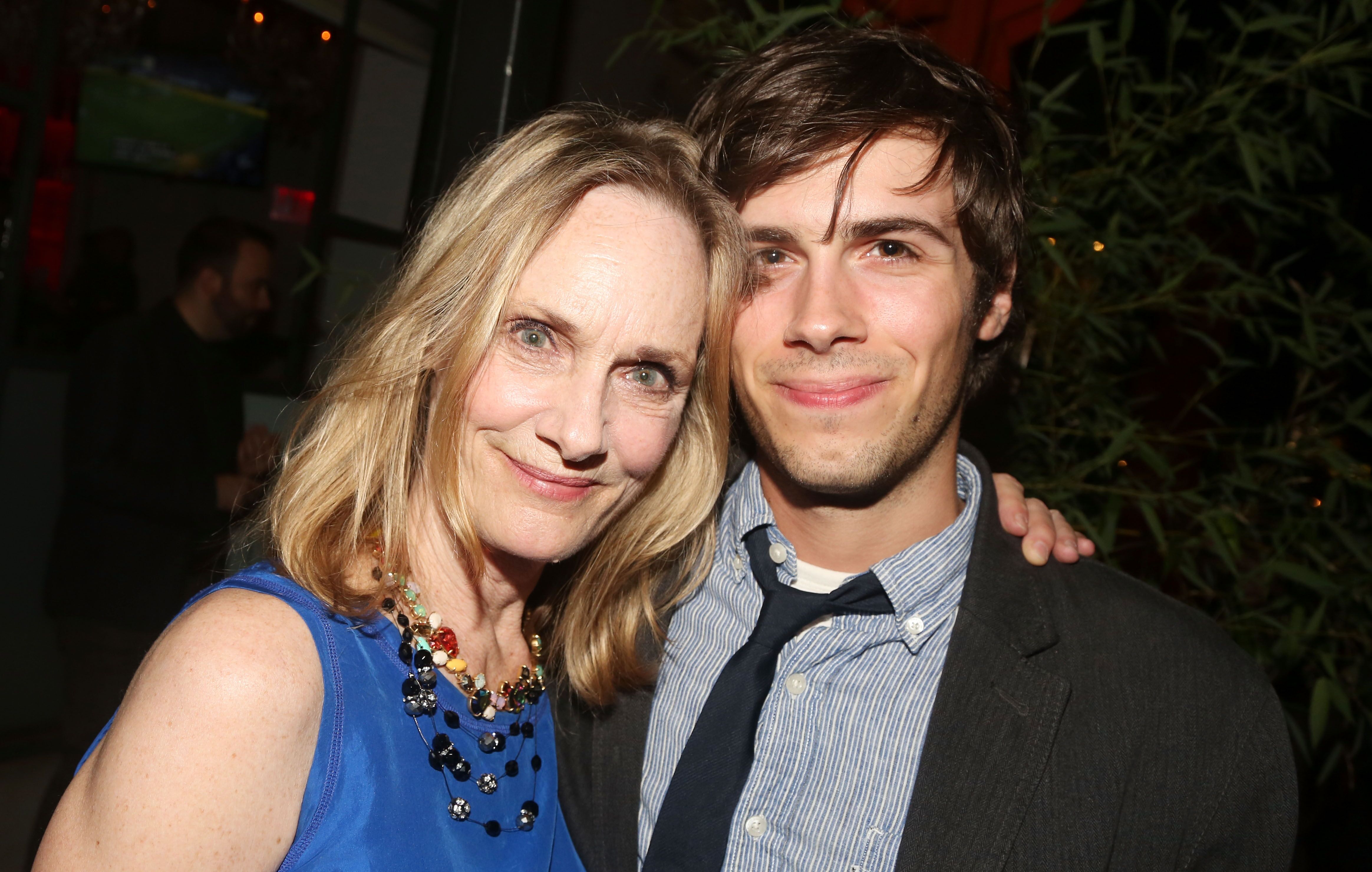 ---
Joseph Sikora as Frank Cosgrove Jr.
Another freshman to season 3, Sikora definitely added color to the show by playing his controversial character. Now 43 years old, the actor was unlucky in his profession for quite a long time. Although his biography does include a McDonald's commercial with Michael Jordan when he was a child.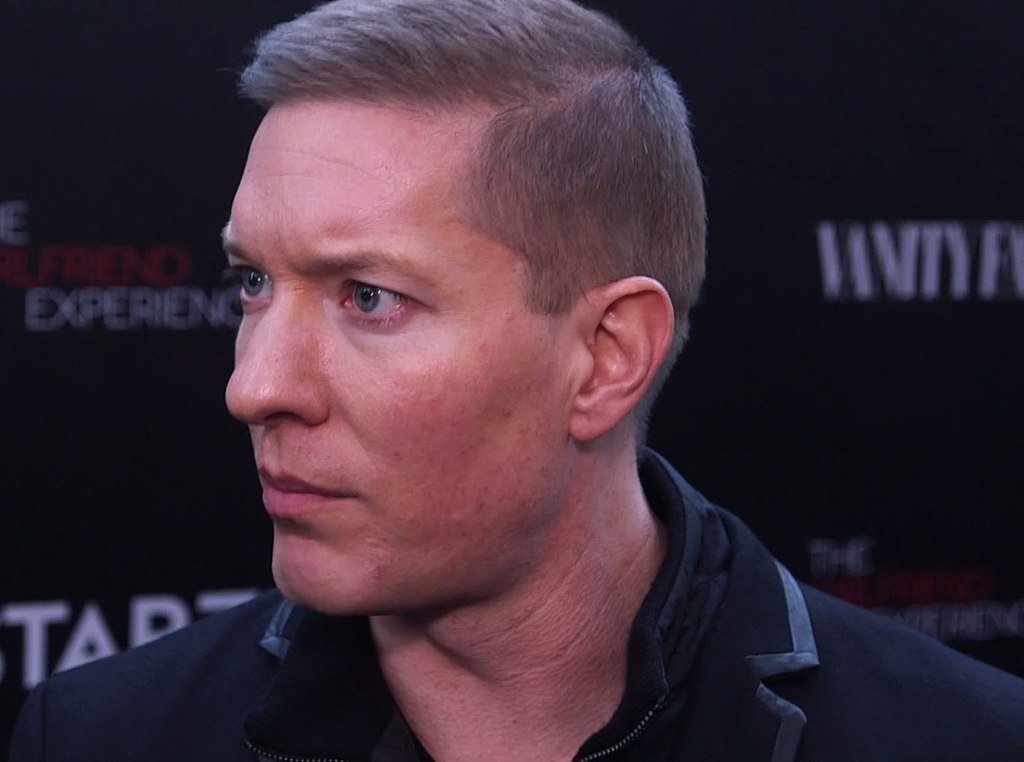 ---
Joseph's breakthrough moment was starring in a 2003 film Normal alongside Jessica Lange and Tom Wilkinson. Currently, Sikora has over 30 TV credits, including roles in True Detective, Banshee, Boardwalk Empire, and Maniac. Still, he is most known for portraying Tommy Egan in the drama series Power throughout its 6 seasons.
But what about Joseph's private life? As many celebrities who keep their love lives a secret, Sikora was rumored to be gay based on his style of dressing. And he kept the rumors circulating when he said he wouldn't mind playing a homosexual character in a film or series.
---
Joseph's most frequent female companion on social media is his Power co-star Lala Anthony. And though the two are very close, both actors said they are just good friends. Still, the actor confused his fans when he occasionally mentioned "his wife" in a Twitter post in 2018.
According to multiple sources, Sikora is secretly married - and has been since 2014. Allegedly, his wife is a make-up artist, and they met on the set of Boardwalk Empire. And though the actor has never shared any details about his marriage, in a recent radio interview he did reveal that his then-girlfriend, now-wife made him go to therapy 8 years ago.
---
Jason Bateman as Marty Byrde
Ozark finally showed the world that Jason Bateman is much more than just a comedy actor from Horrible Bosses and The Break-Up. But for that, he had to work hard and overcome some personal issues. Jason started his acting career at 12 when he joined the Little House on the Prairie cast. He was a kid star and a teen idol.
---
His life changed when he met Amanda Anka, actress, and daughter of famous singer Paul Anka. In 2001 he married Amanda, who was his friend first. 5 years later they welcomed their first daughter, Francesca Nora. The happy husband and father named his film company F+A Productions - after his first daughter and wife.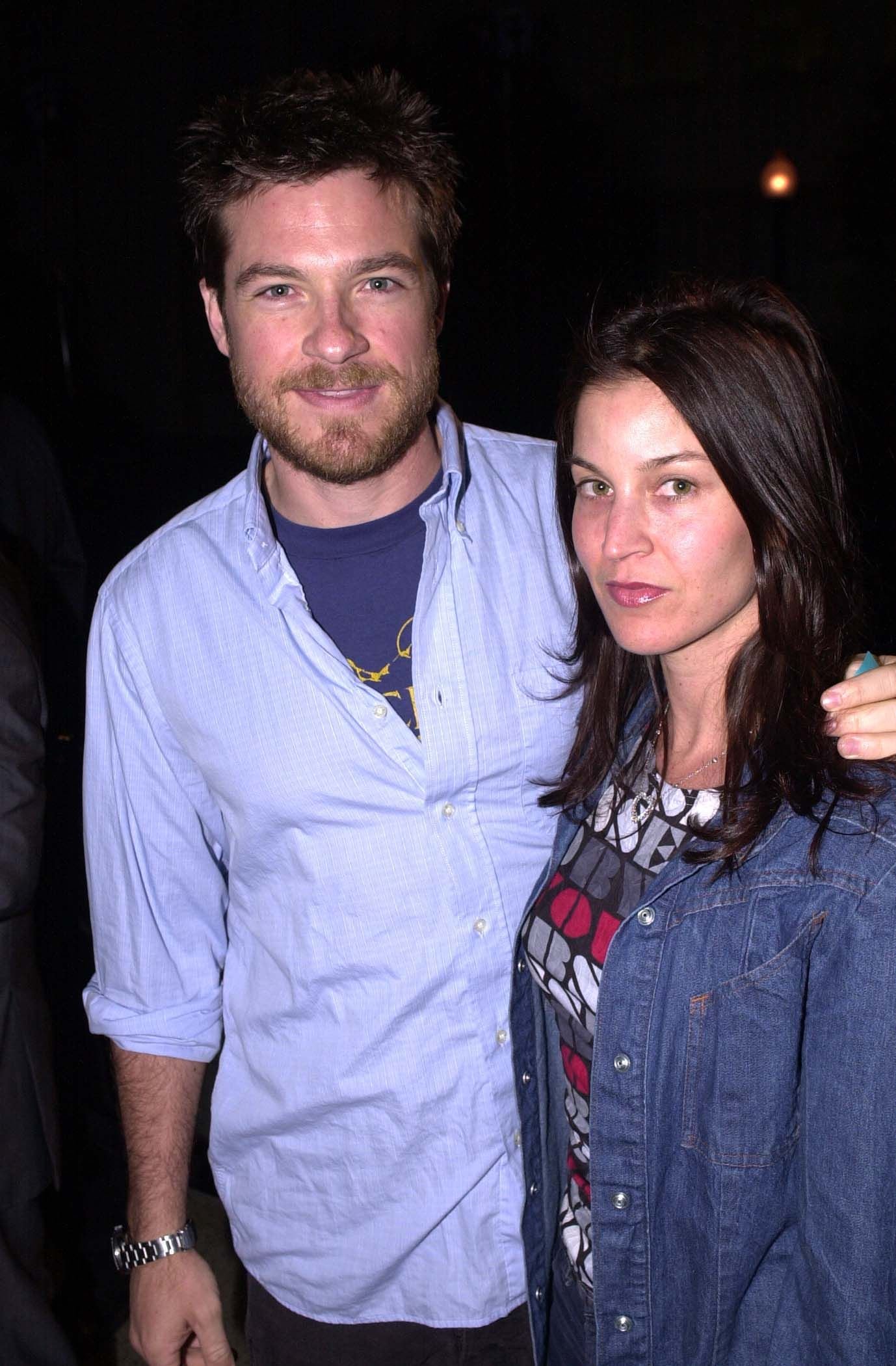 ---
And in 2012 Bateman and Anka welcomed their second daughter, Maple Sylvie. Jason considers his wife the glue that holds their family together:
"Being a father of two is everything I wanted. I'm a big fan of marriage and being a dad. And my wife, Amanda, makes those things easy. She spoils me; she makes the husband part simple," he told Redbook.
For Bateman, playing devoted family men on screen is easy, as that has basically been his role in real life for the last 19 years. And the reason he is able to balance his award-winning career is his wife, who is not only a working mom but sometimes a "full-time dad" too. Here's to all the amazing wives and mothers!