"Bewitched" Behind-the-Scenes: Iconic Show's Not Widely Known Facts
From Sam's nose twitch to the ridiculous spells cast by Endora, the 60s and 70s would be marked by the magical charm brought to our living rooms through Bewitched. But it wasn't as grand for the actors a part of the show. Researchers found that 85% of the cast died from cancer. Keep reading to find out what happened to the beloved actors.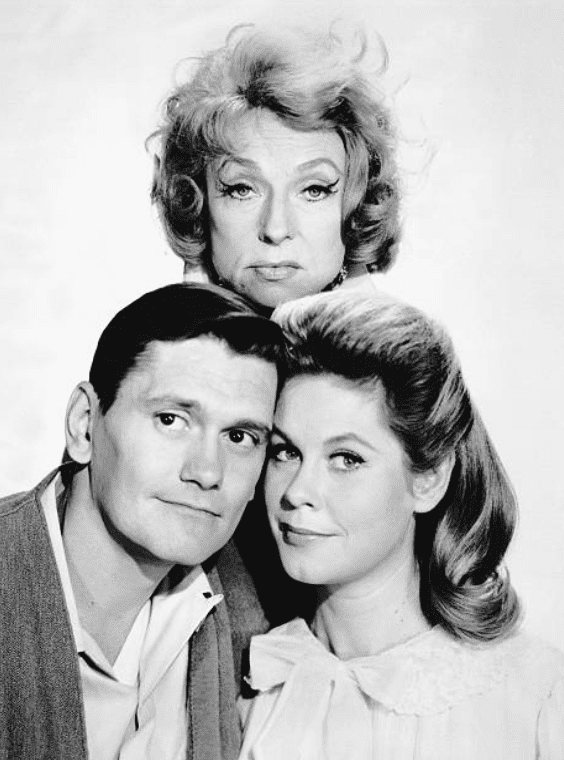 ---
ELIZABETH MONTGOMERY
The show ran from 1964 to 1972 and Montgomery played the suburban witch for all 254 episodes, In the 2nd season, the show introduced us to her evil look-alike cousin, Serena, or Pandora Spocks. It just took one twitch of the nose or a ridiculous rhyme and the episode was set for all magical havoc. However...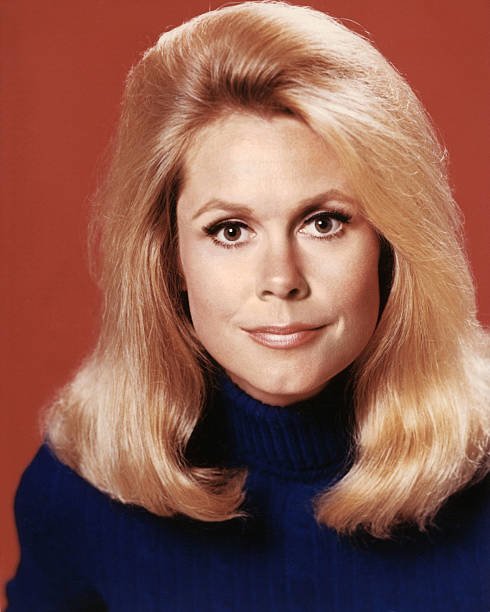 ---
THE TWITCH NEEDED SOME MAGIC 
Herbie J. Pilato, the author of The Bewitched Book, reported the truth to Yahoo on the 50th birthday of the fantasy sitcom. When William Asher saw Montgomery wriggle her upper lip at the audition that was history. However, Pilato revealed that the film was sped up. That xylophone chime is so memorable.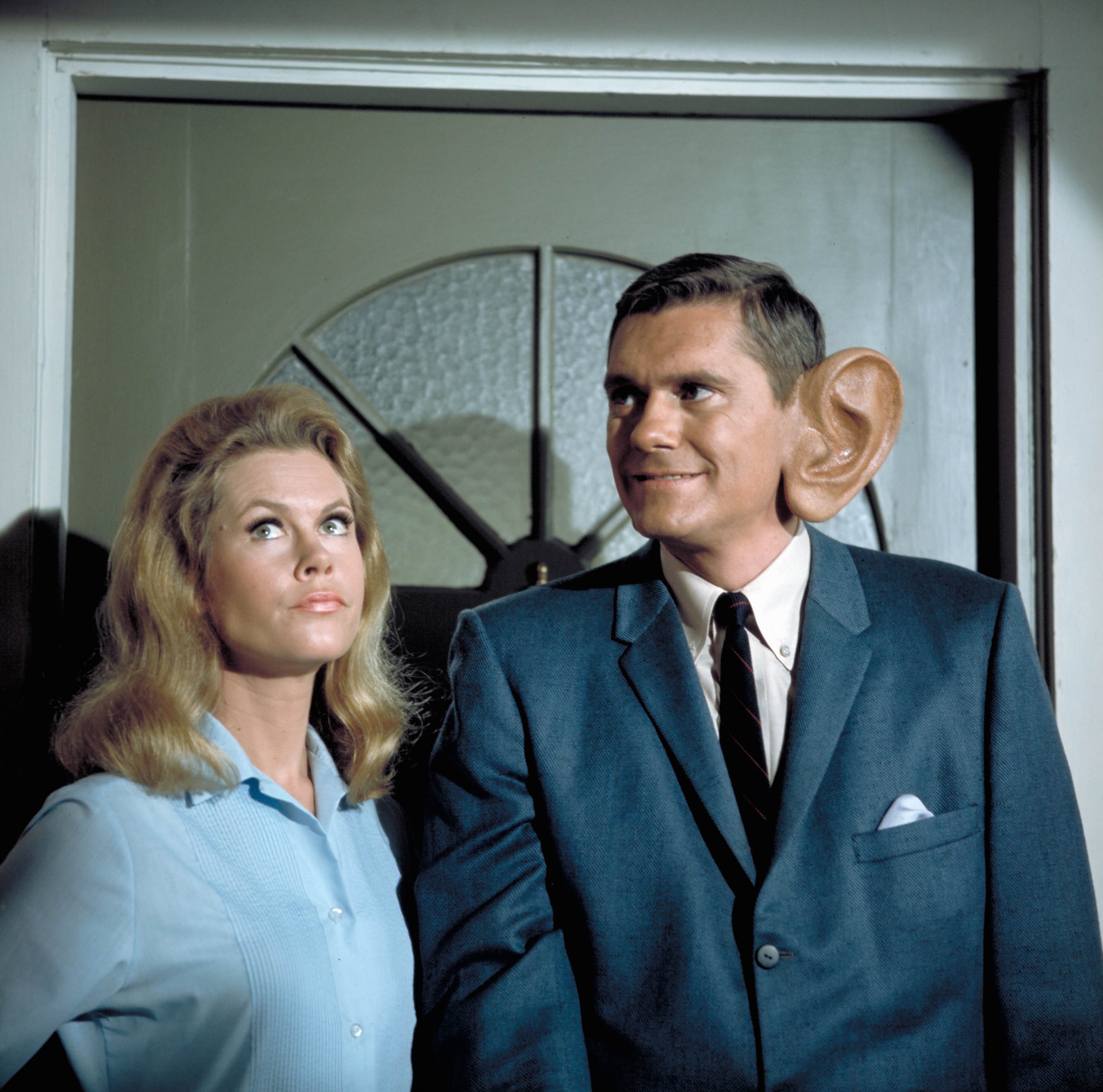 ---
QUEEN OF THE WITCHES
In the 1972 episode "Long Live the Queen", Samantha has trouble considering the throne as the Queen of the Witches. In the episode, Darrin is kind of lame about her becoming royalty and Sam gets worried that she won't be able to handle the responsibilities on top of being a mother. By the end of the episode, we were all hailing the new queen!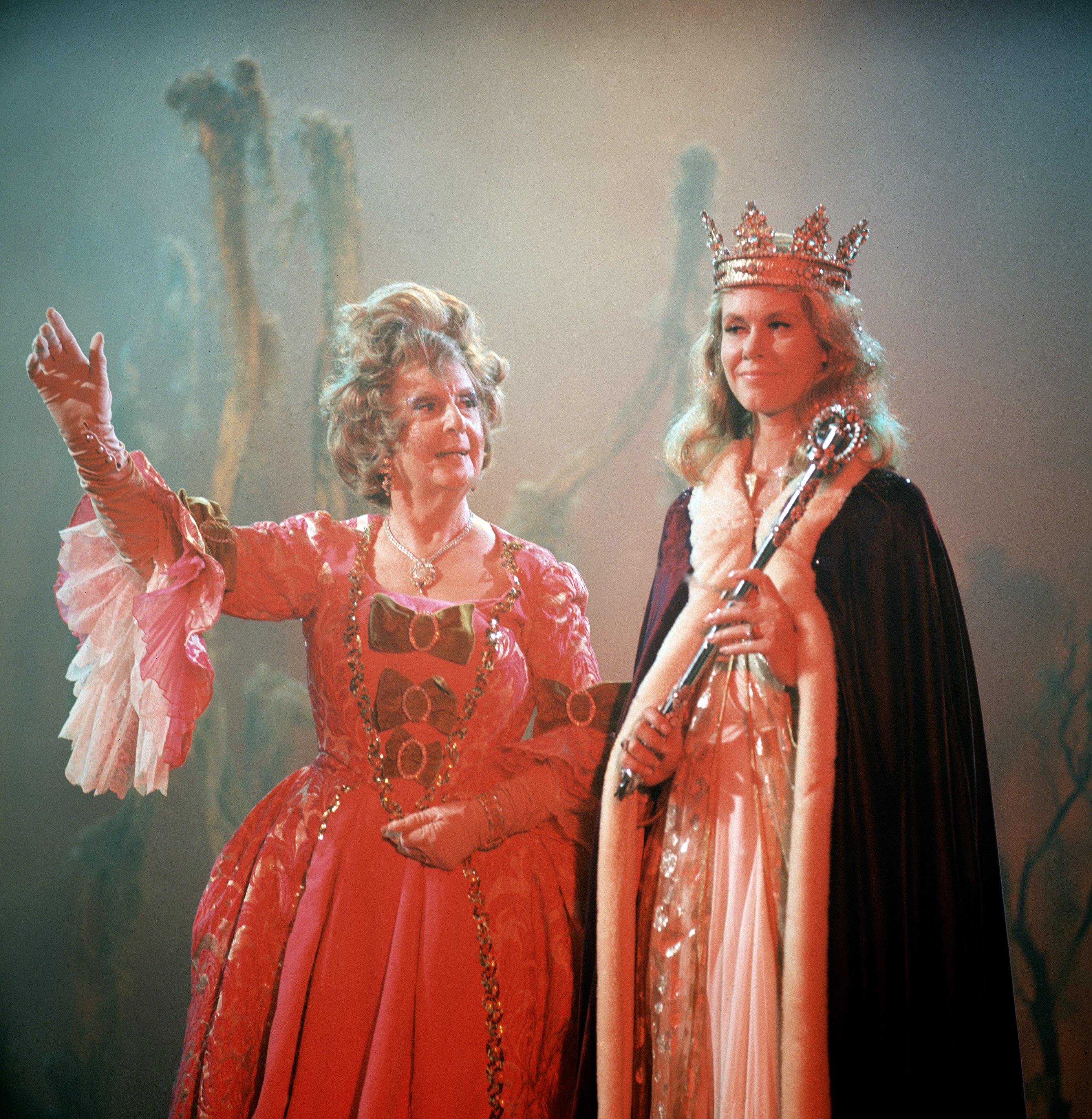 ---
QUEEN CASSANDRA
When the show was in development, the creator, Sol Saks, had the name Cassandra in mind for the witch. He also wanted late actress Tammy Grimes to play the role. She turned down the role and went on to star as Tammy Ward in The Tammy Grimes Show which only lasted for 4 episodes.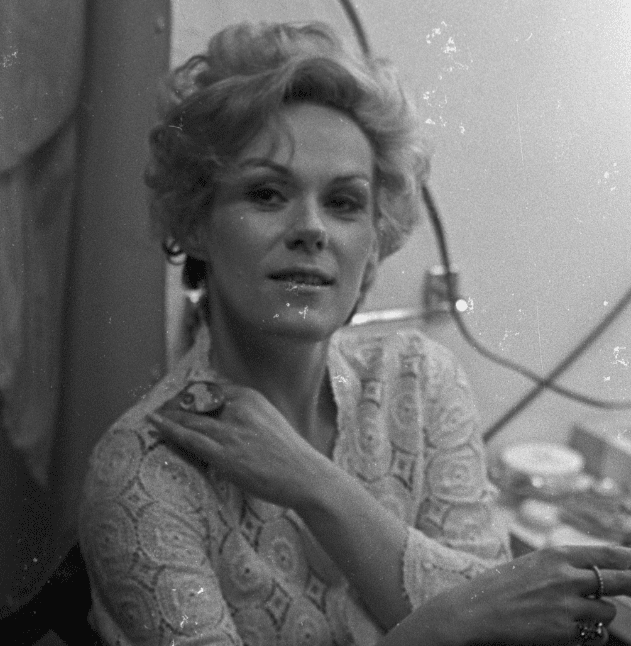 ---
It was said that near the end of the series, Montgomery would become increasingly upset about continuing the show. ABC had to keep begging her to return. When she finally left, her success in made-for-TV movies like A Case of Rape and The Legend of Lizzie Borden established her household name as the TV Movie Queen.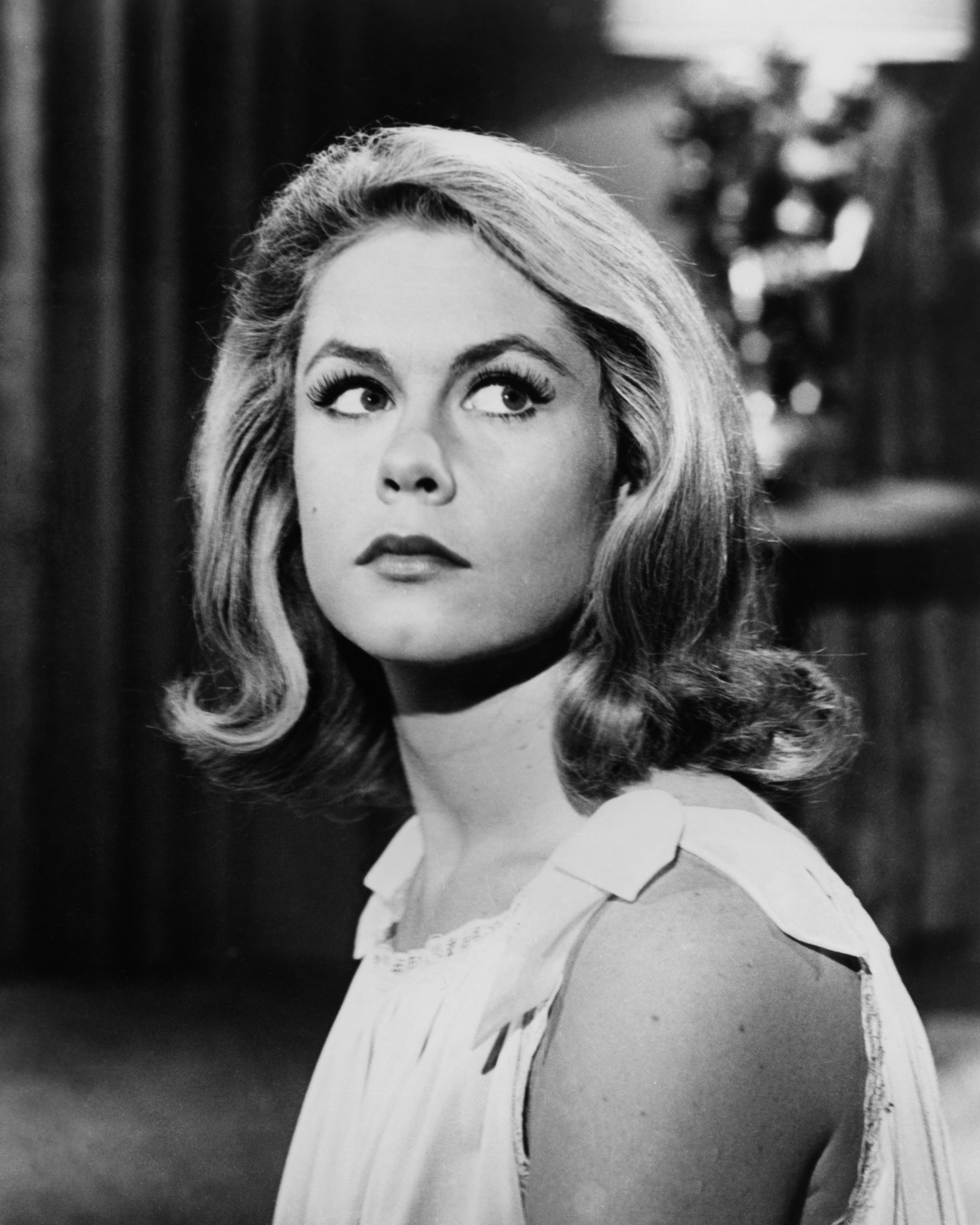 ---
WILLIAM ASHER
Before she was the lead witch, she married William Asher, the director of I Love Lucy and of course, Bewitched. They had 3 children together: Robert, Bill, and Rebecca Asher. It was reported that the Bewitched duo had separated near the end of shows. They divorced in 1974, two years after the show's ending.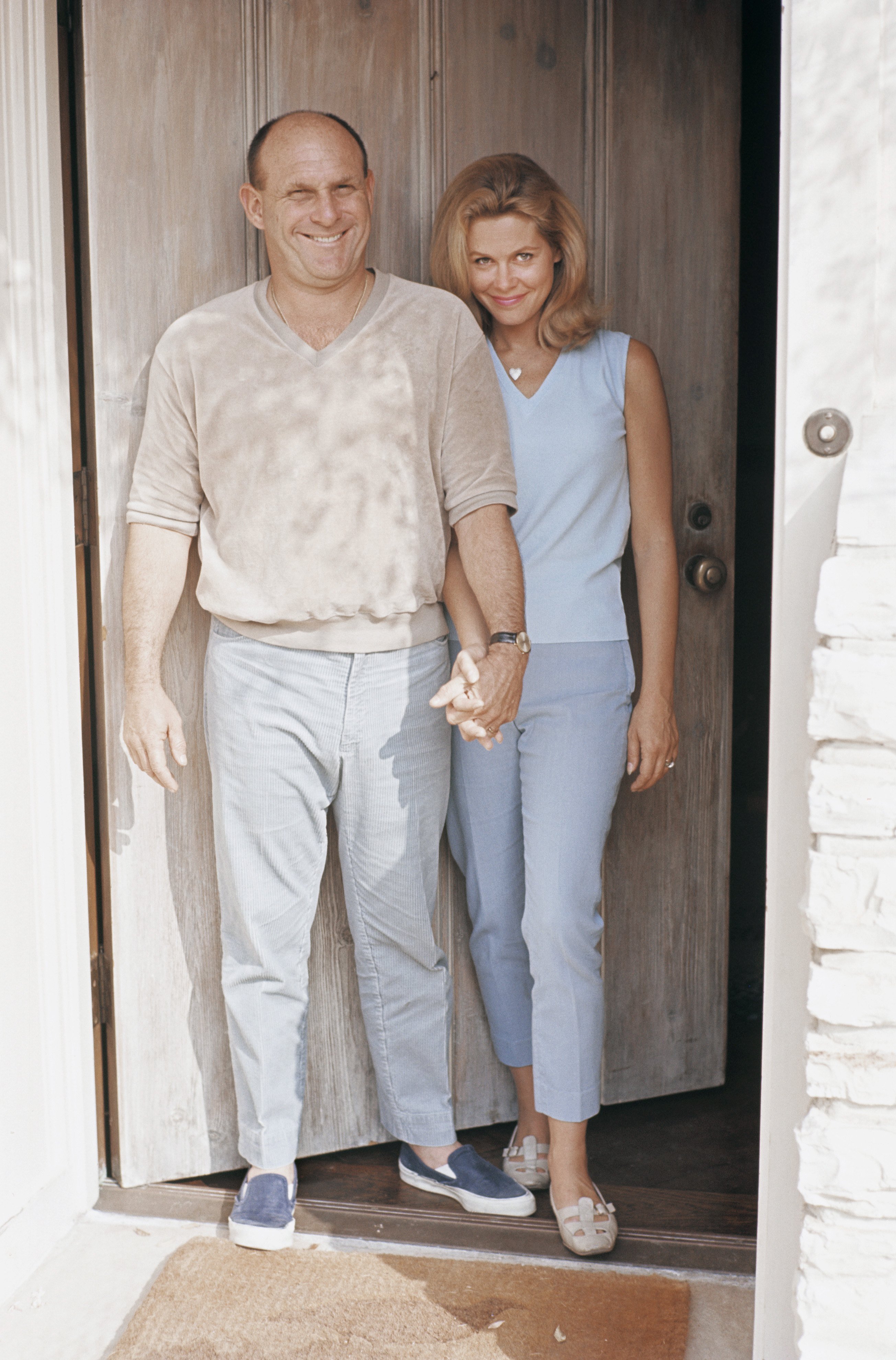 ---
JEANNIE VS. SAMANTHA
The two shows were pretty similar: a blondie with magical powers who just so happens to fall in love with a mortal. When ABC aired Bewitched in 1964, it was in a lane of its own and NBC was looking for its own magical sitcom to compete. Montgomery later said that Jeannie was a complete rip-off of the witch comedy.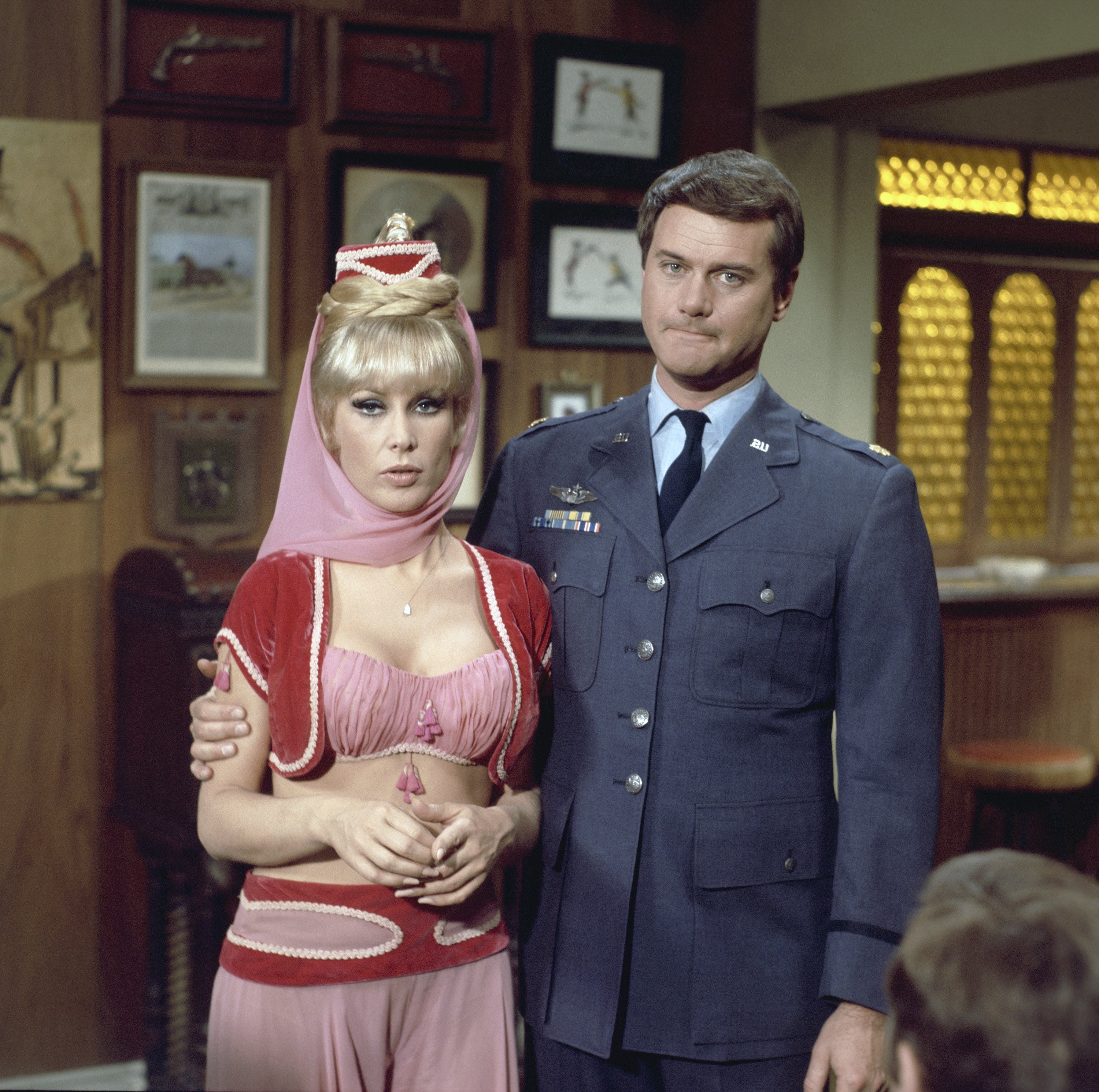 ---
JEANNIE AND SAMANTHA SHARE THE SAME BACKYARD
If you've ever watched Gidget, you may know this tidbit already. The Santa Monica home from the first movie was redesigned to be the home of Samantha and Darrin (and eventually Tabitha!). The living room set and patio from the 1963 feature film Gidget Goes to Rome were borrowed for Bewitched and its competing series I Dream of Jeannie.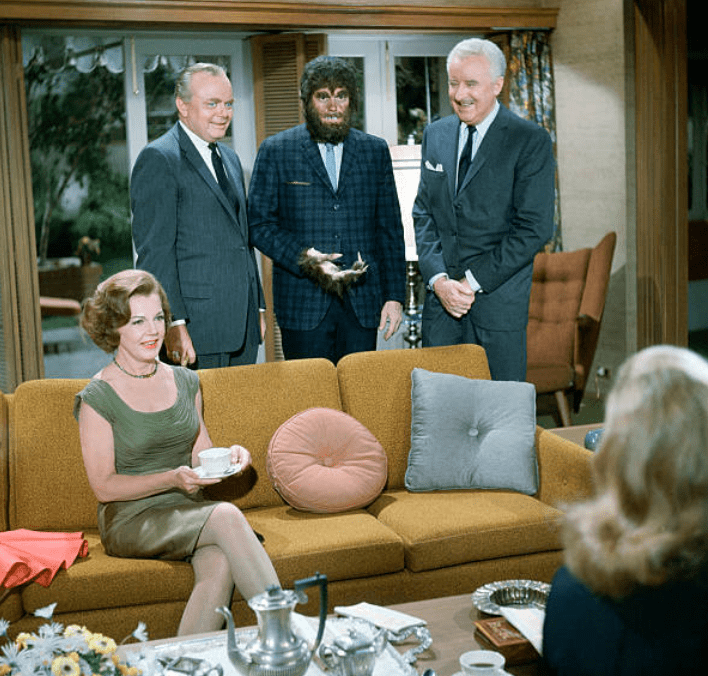 ---
DARRIN STEPHENS
The mortal husband is remembered most for being the victim of his mother-in-law's, Endora, mischievous games. In season 6, the show replaced the character's actor and kept airing without any explanation, and its ratings began to drop. They didn't think viewers would notice the difference, but they totally did and couldn't connect with the new Darrin.
---
DICK YORK
Dick York was born to a seamstress and a salesman in Indiana and began his 41-year acting career at age 15. Before his time on Bewitched, while filming the movie "They Came to Cordura", he suffered a permanent back injury and described it as "the start of it all: the pain, the painkillers, the addiction, the lost career."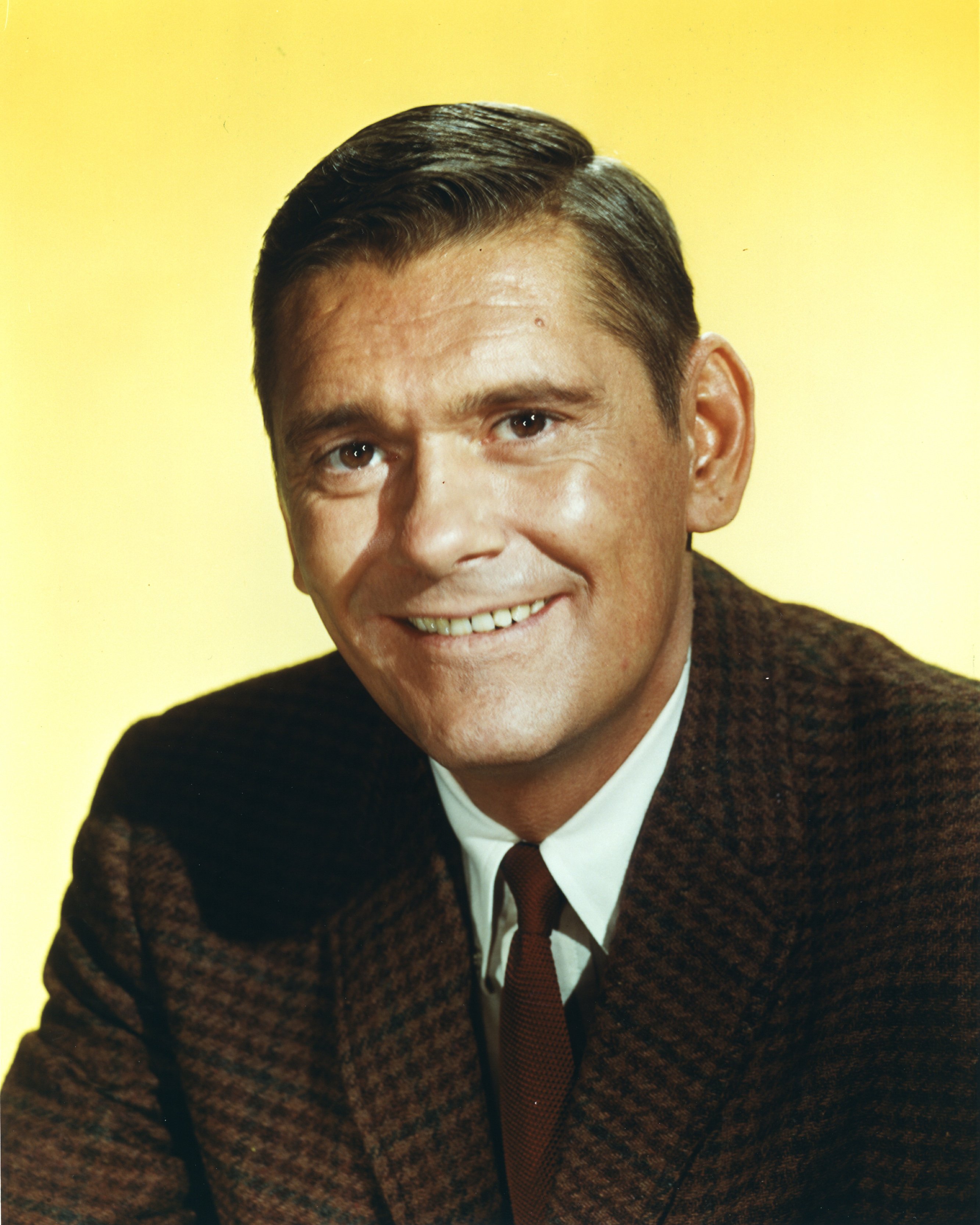 ---
Before ending his time on the show, the production team would try their best to accommodate his condition, even building a slanted wall for him to lean on. The writers eventually wrote in episodes with the character laying in bed or simply "away on business". York was prescribed painkillers for his injury and eventually became addicted to them.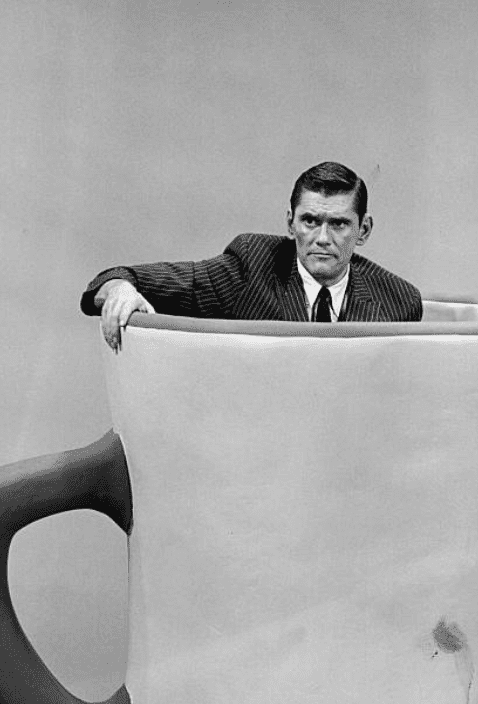 ---
DEPARTURE FROM THE SHOW
His last episode was Daddy Does His Thing after he had a seizure while filming. He was nominated for an Emmy in 1968 for his role but stayed home to watch the show on TV with his wife and five kids: Kim, Amanda, Stacie, Chris, and Matthew York.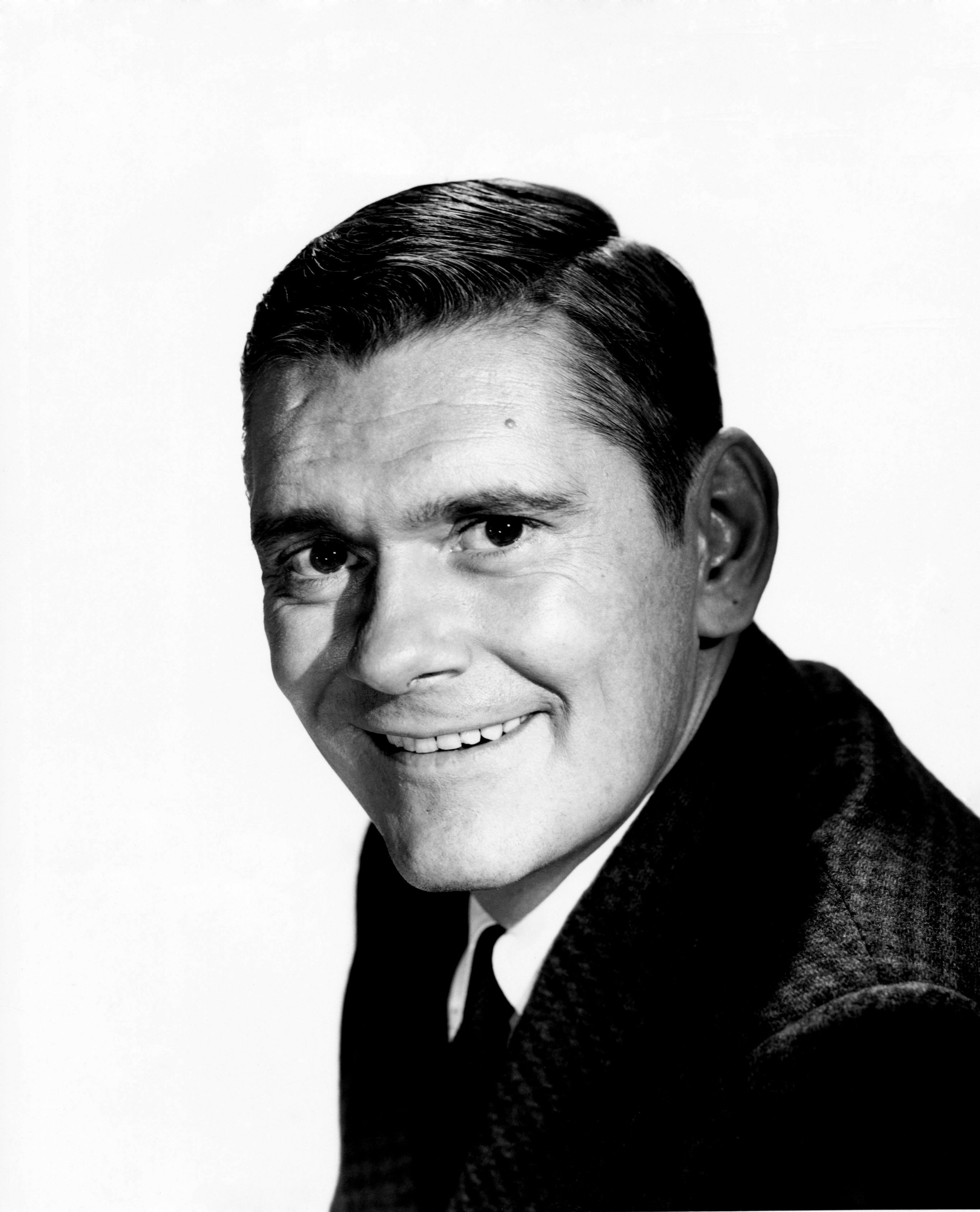 ---
After the show, he spent 18 months bed-ridden on prescription painkillers until quitting "cold turkey" in 1971 and moving with his mother for six months to handle his withdrawals. In 1989, Dick was a one-man clearinghouse providing basic needs to those in poverty. His mother said, "They say the show goes on. It just may be a different performance."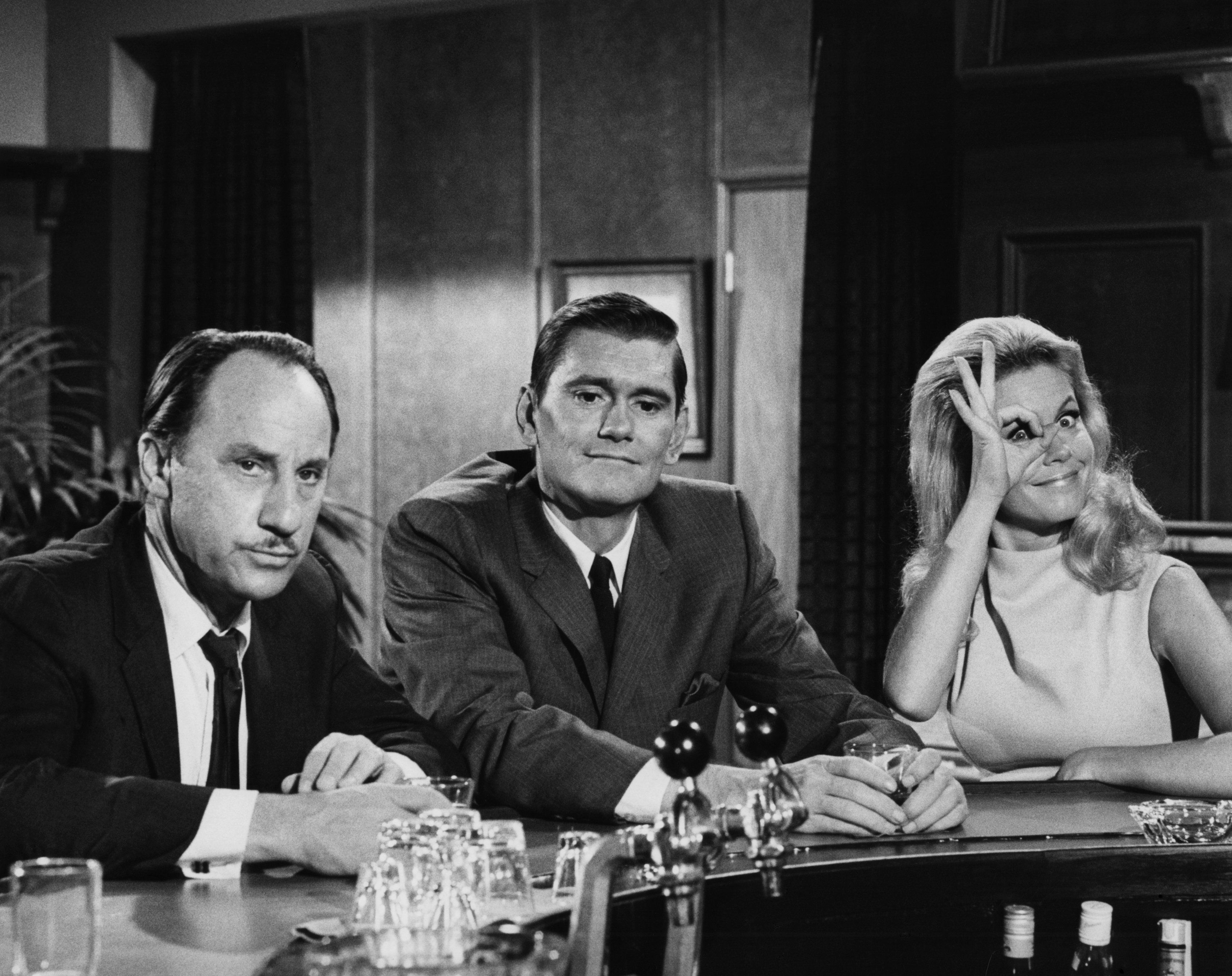 ---
DICK SARGENT
Originally, the second Darrin was supposed to be the first. Richard Standford Cox, better known as Dick Sargent, became the stern hard-working businessman of the series. In 1994, he died in Los Angeles after a 4 and a half year battle with prostate cancer.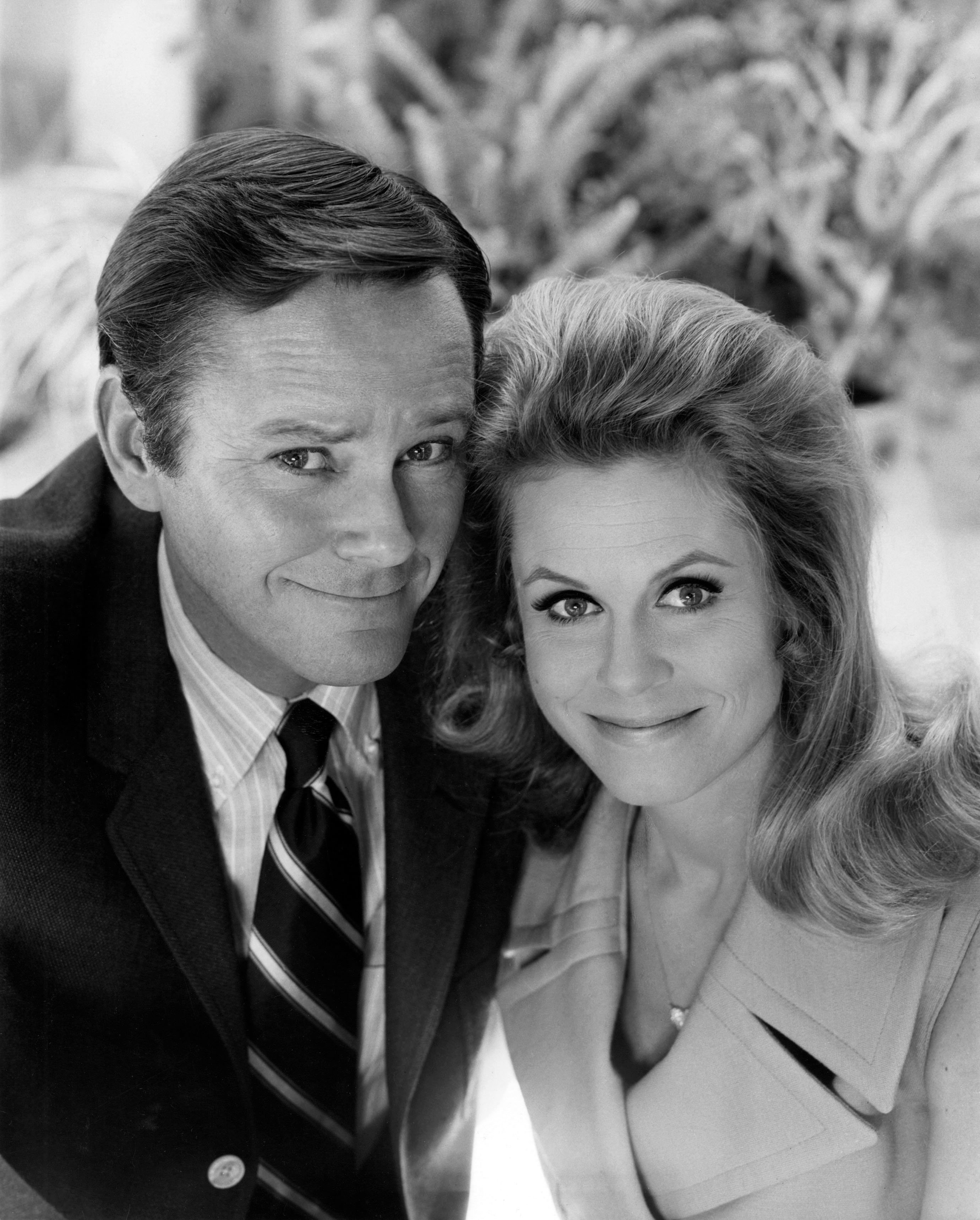 ---
COMING OUT
In 1991, Mr. Sargent came out publically as gay on National Coming Out Day which immediately made headlines. A self-described "retroactive role model", he said his main reason for coming out was in response to the increasing rates of suicide among teens who were lesbian, gay, bisexual, and transgender (LGBT).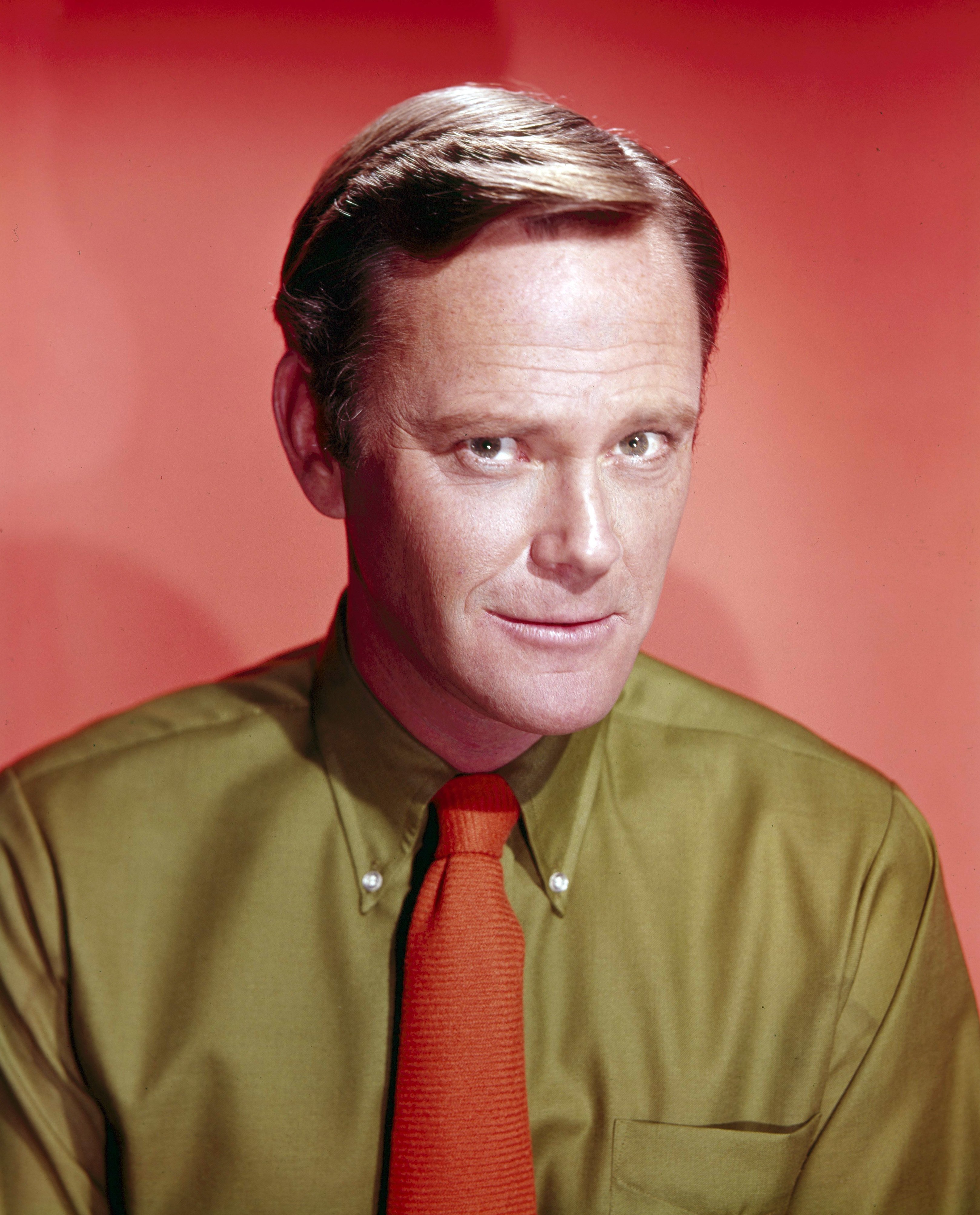 ---
He made headlines again when he became terminally ill. Many news outlets falsely reported his death as being caused by an acquired immunodeficiency syndrome. In response, he said "I am HIV-negative. But if I did [have AIDS] I would wear that badge as proudly as everybody else who has it.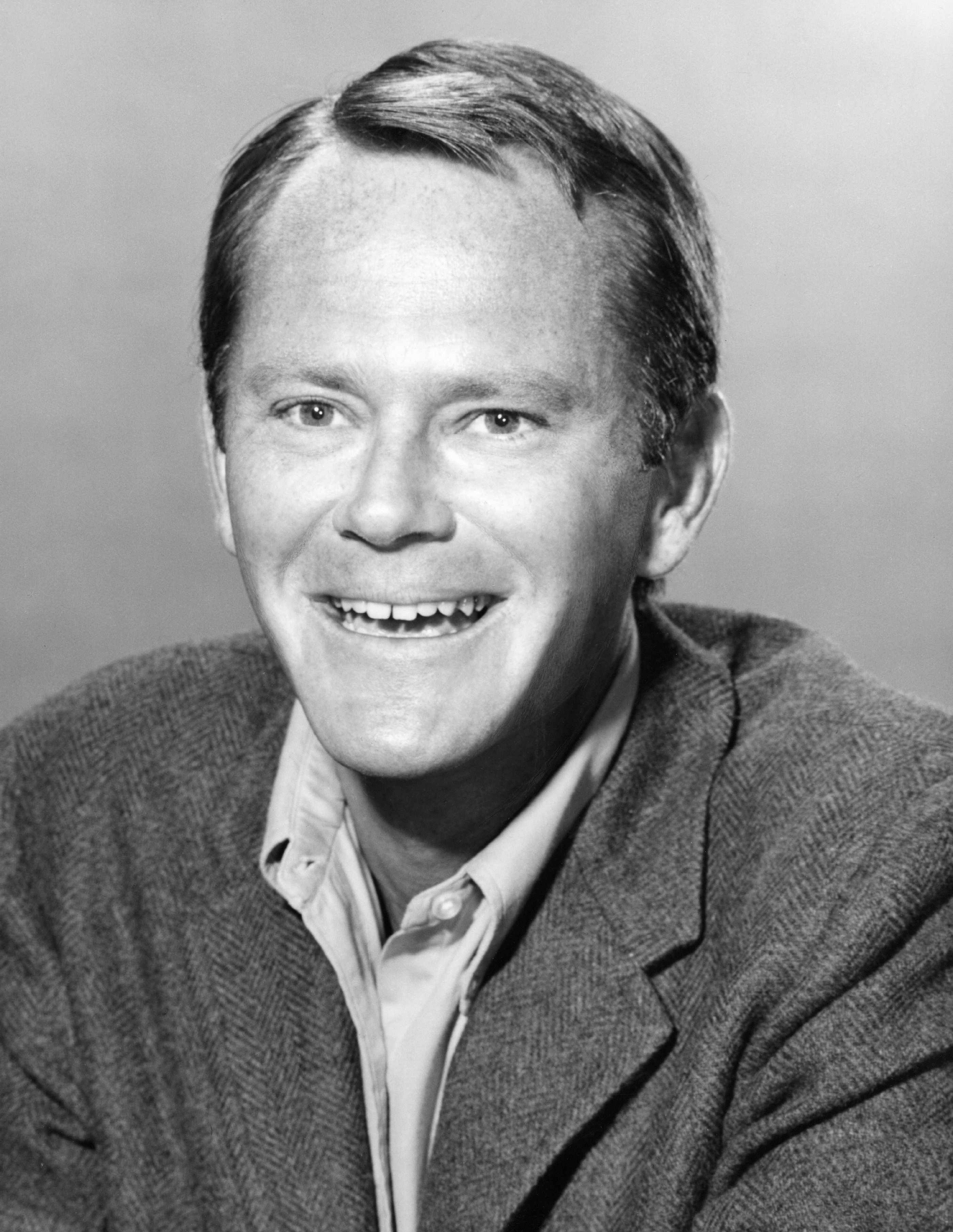 ---
AGNES MOOREHEAD
Casting spells whenever she had a chance to ruin Darrin's day, Endora certainly was the witchiest of mothers-in-law in sitcoms and she was also really old! The witches were immortal after all. In the series, she makes a deal with her best friend in the Middle Ages, so she's definitely over 1500 years old!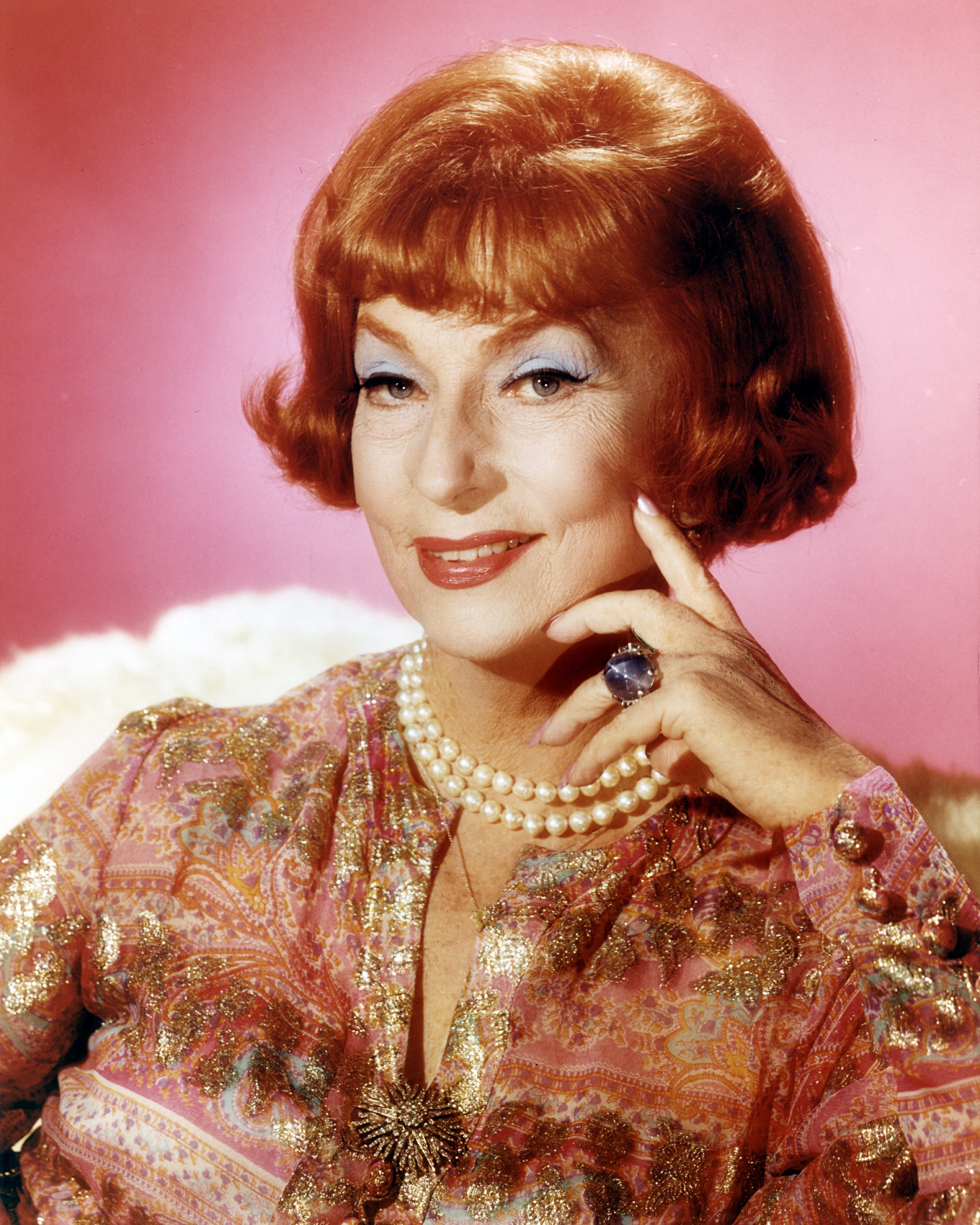 ---
TABITHA
"And Then There Were There" was the beginning of Samantha and Darrin's storylines as parents. Their baby daughter, Tabitha, was originally played by Cynthia Black until she was replaced by twins Heidi and Laura Gentry. There was one more replacement by Tamar and Julie Young. In season 3, they finally settled on Diane Murphy and Erin Murphy.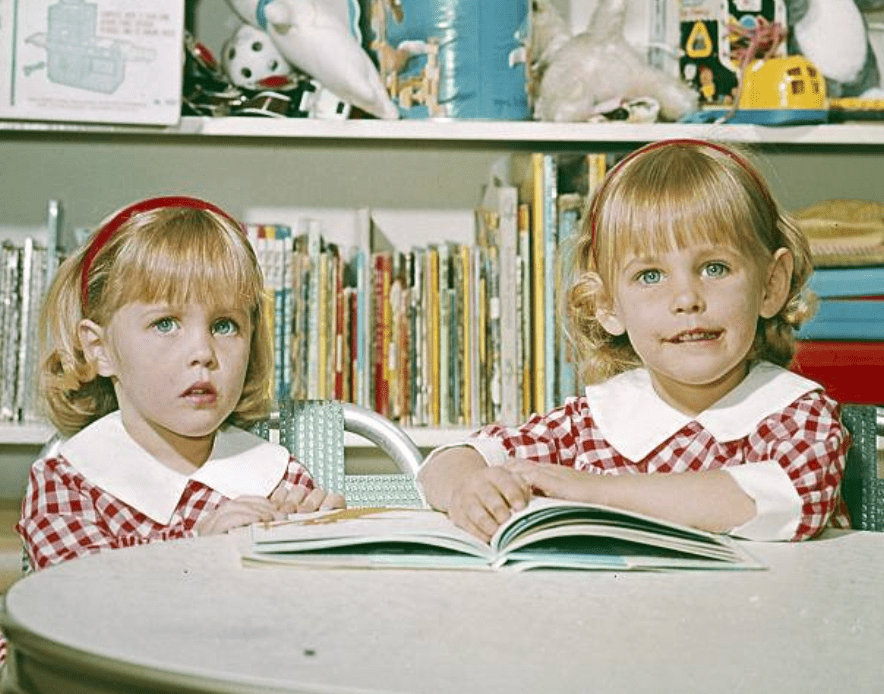 ---
LARRY TATE
Darrin's boss at his advertising agency was portrayed by Larry Tate. His son in the show is named Jonathan which was inspired by his son's real name. Sadly, Tate was widowed after his wife's pregnancy complications. His son died In 1988 while onboard a plane that exploded over Lockerbie, Scotland. Two years later, Larry Tate died from heart complications.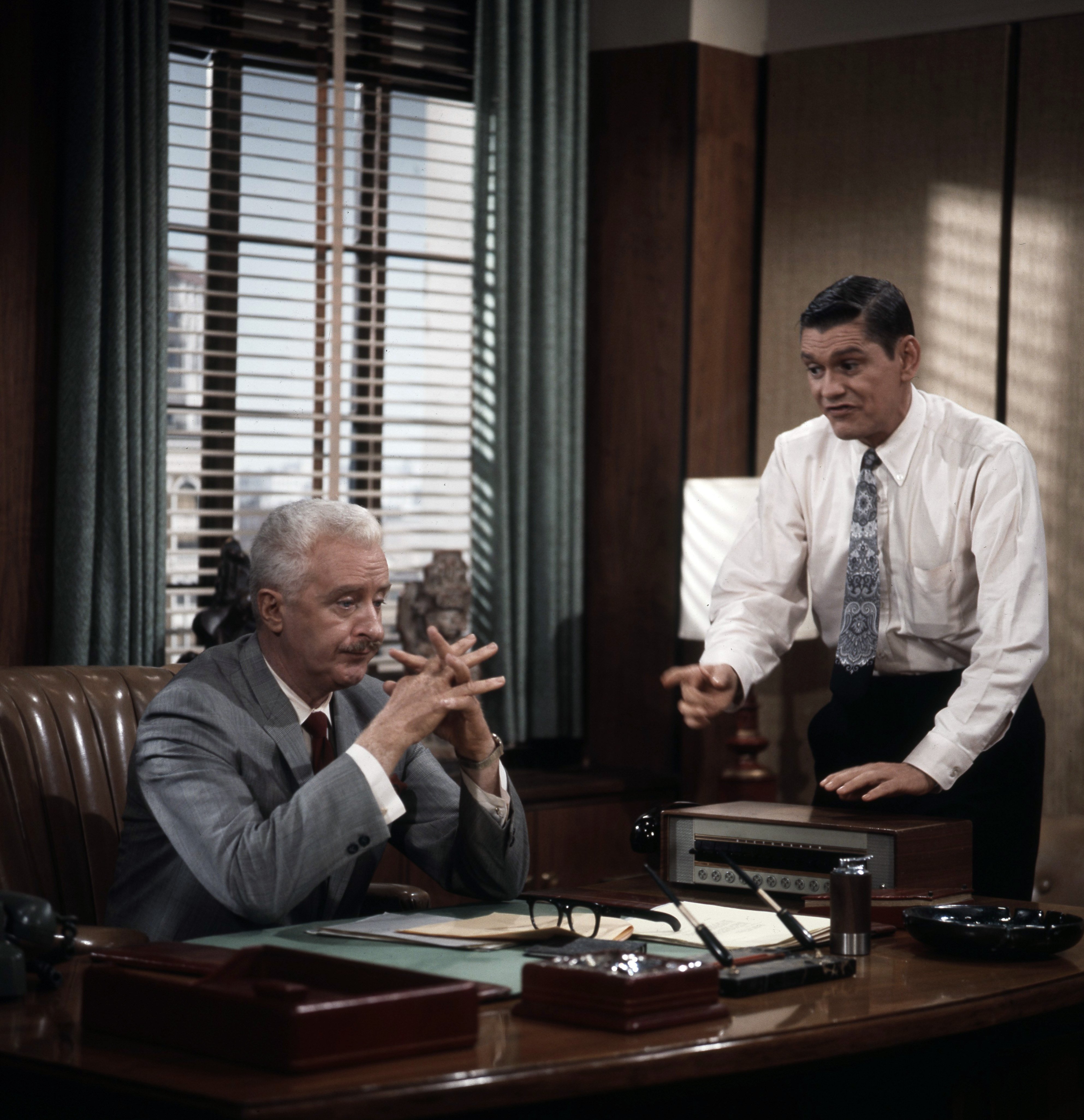 ---
AUNT CLARA AND HER DOOR KNOBS
Actress Marion Lorne was known for sometimes bringing her collection of doorknobs to the set of the show. Her fascination was worked into her character as Aunt Clara. She had over 1,000 doorknobs and some were used in the show. While most sitcoms were quick to replace actors, when Lorde died in 1968, they never replaced her character.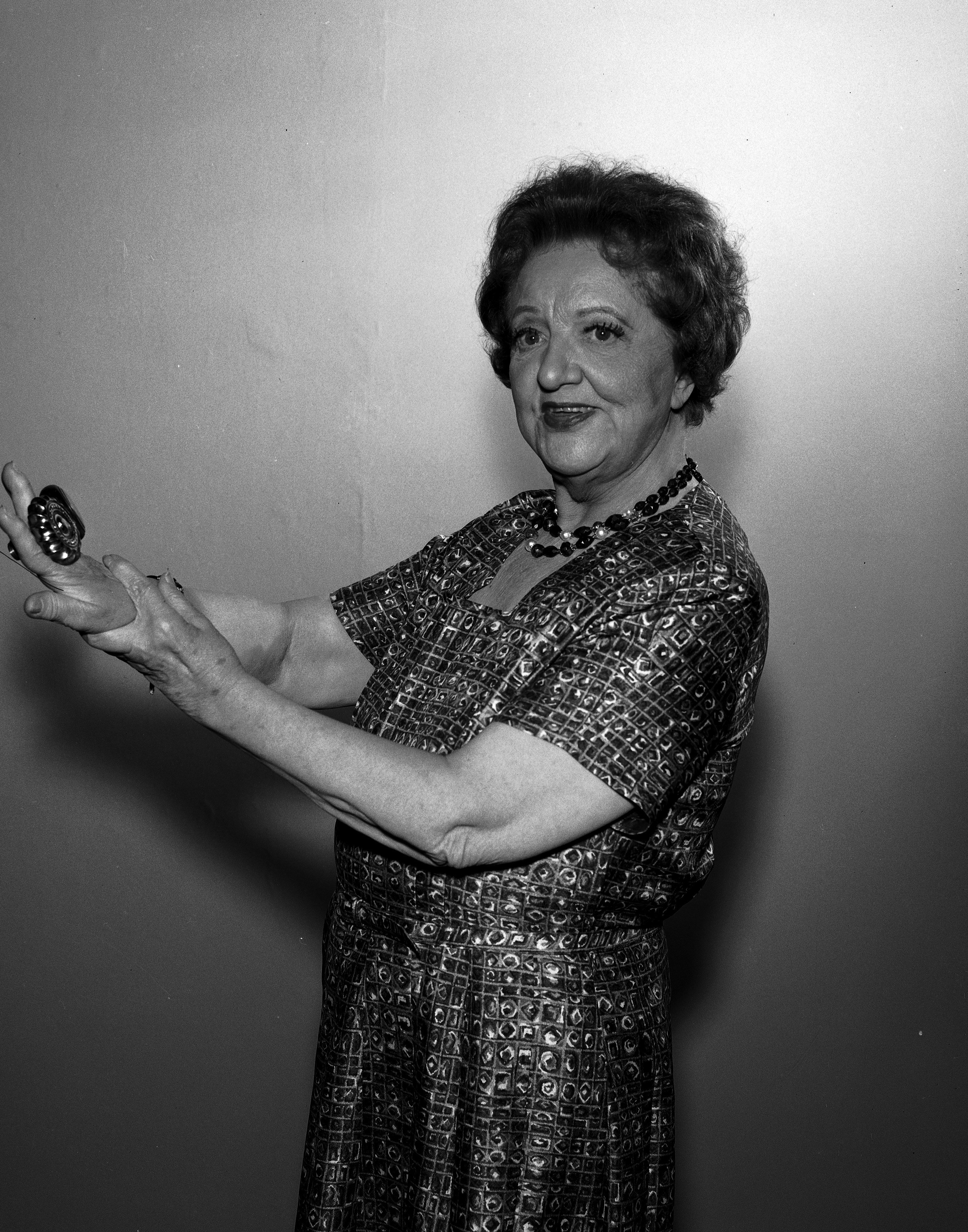 ---
GLADYS THE NOSY NEIGHBOR
You may remember Gladys, the neighbor that was way too interested in the lives of the Stephens. Alice Pearce was known for her earsplitting screams after discovering some juicy gossip. But Pearce was keeping a secret from the entire crew. She was battling ovarian cancer. None of the cast members suspected a thing because Pearce seemed healthy throughout filming.
---
Alice won a posthumous Primetime Emmy award for her role in 1966. When it came down to finding her replacement, the team had to find someone who could reach the same energy. From 1966 to 1971, Sandra Gould took on the role and won 3 TV Land Awards in 2003, 2005, and 2008.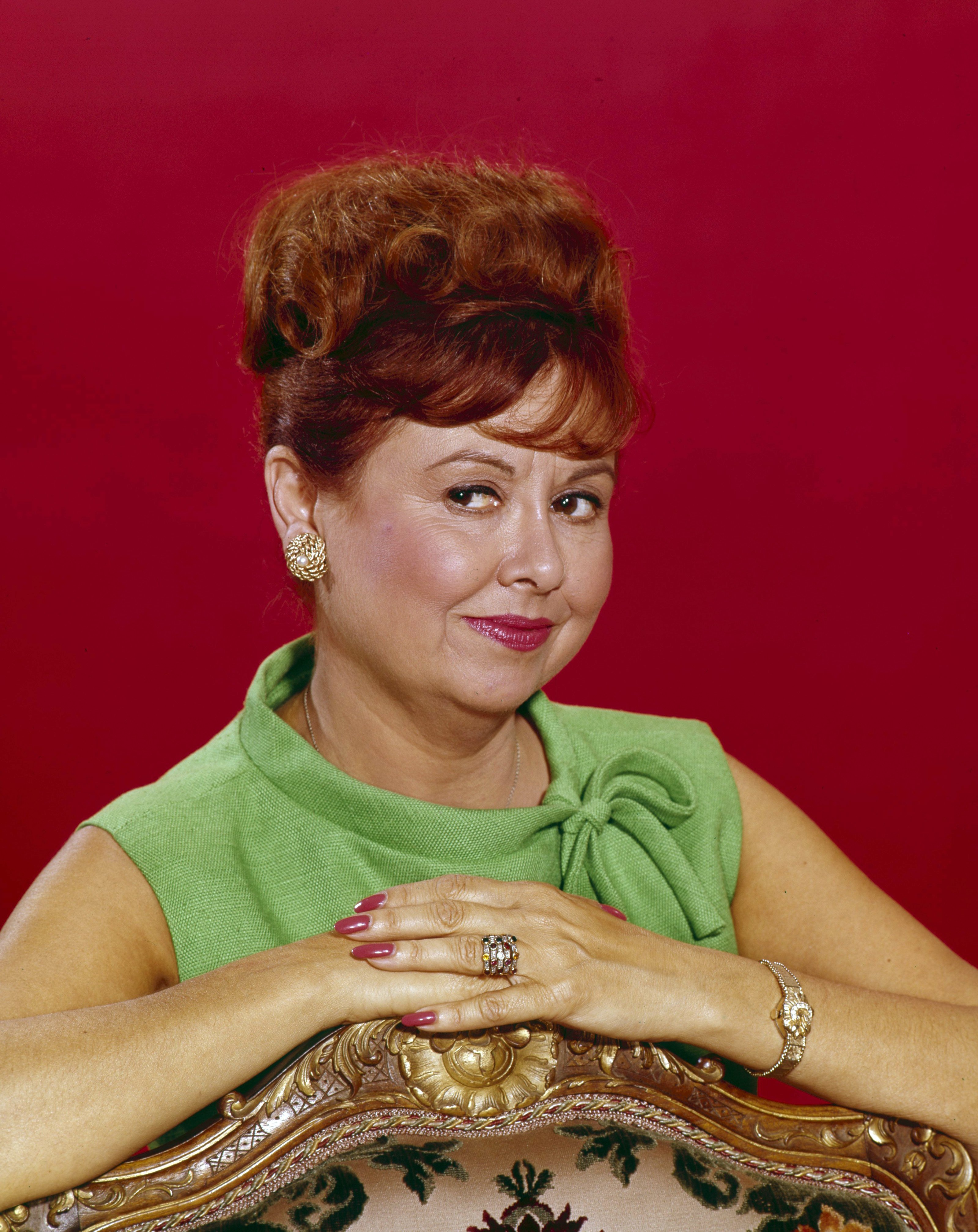 ---
After York was replaced by Dick Sargent, there was just something about the writing or delivery that just didn't garner enough attention from viewers. Ratings began to drop and Norman Leer's groundbreaking All in the Family took the spotlight for sitcom.  And new episodes started to feel more like reruns and borrowed plots from other sitcoms like I Love Lucy.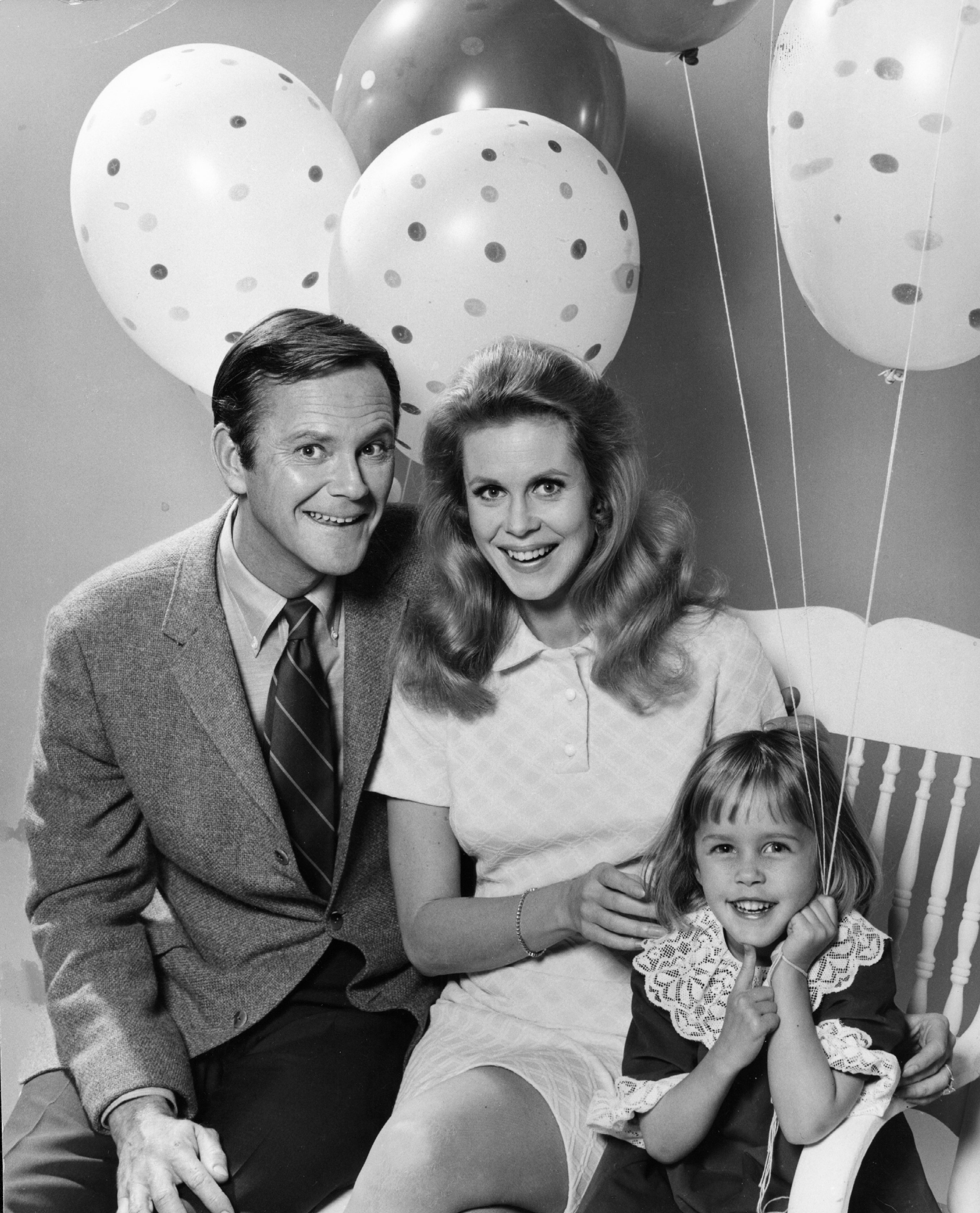 ---
The last episode of the series "The Truth, Nothing But The Truth, So Help Me, Sam" was basically a remake of an episode from 1965, "Speak the Truth," where Endora casts a truth-telling spell during a dinner party. It just didn't spark the same charm it was known for producing.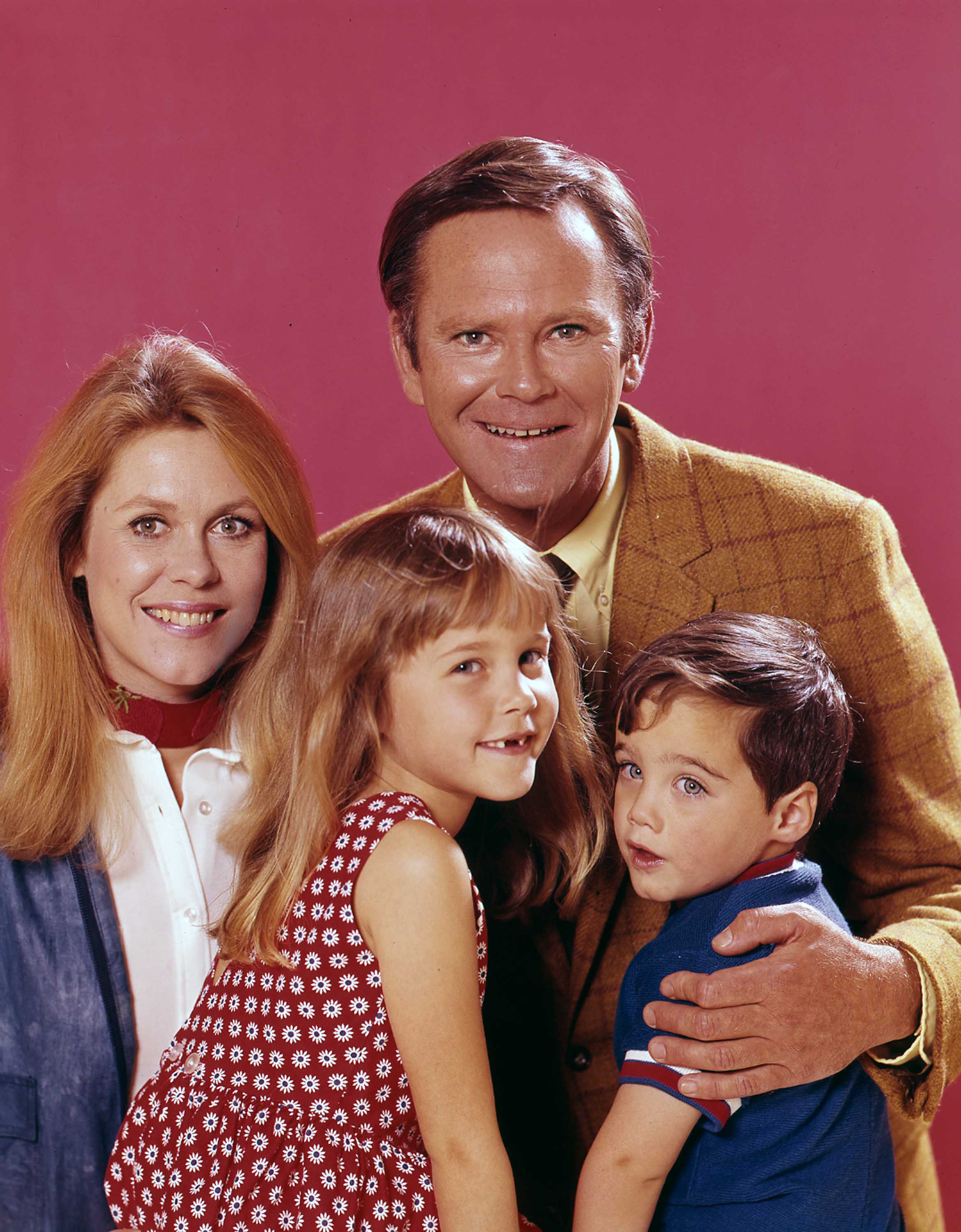 ---
There was something about that nose twitch that kept audiences trying to cast spells themselves. Aside from its charming plot, Bewitched had many dark secrets that brought the cast many misfortunes. Do you think there should be a reboot? Or should we leave all the magic in the past?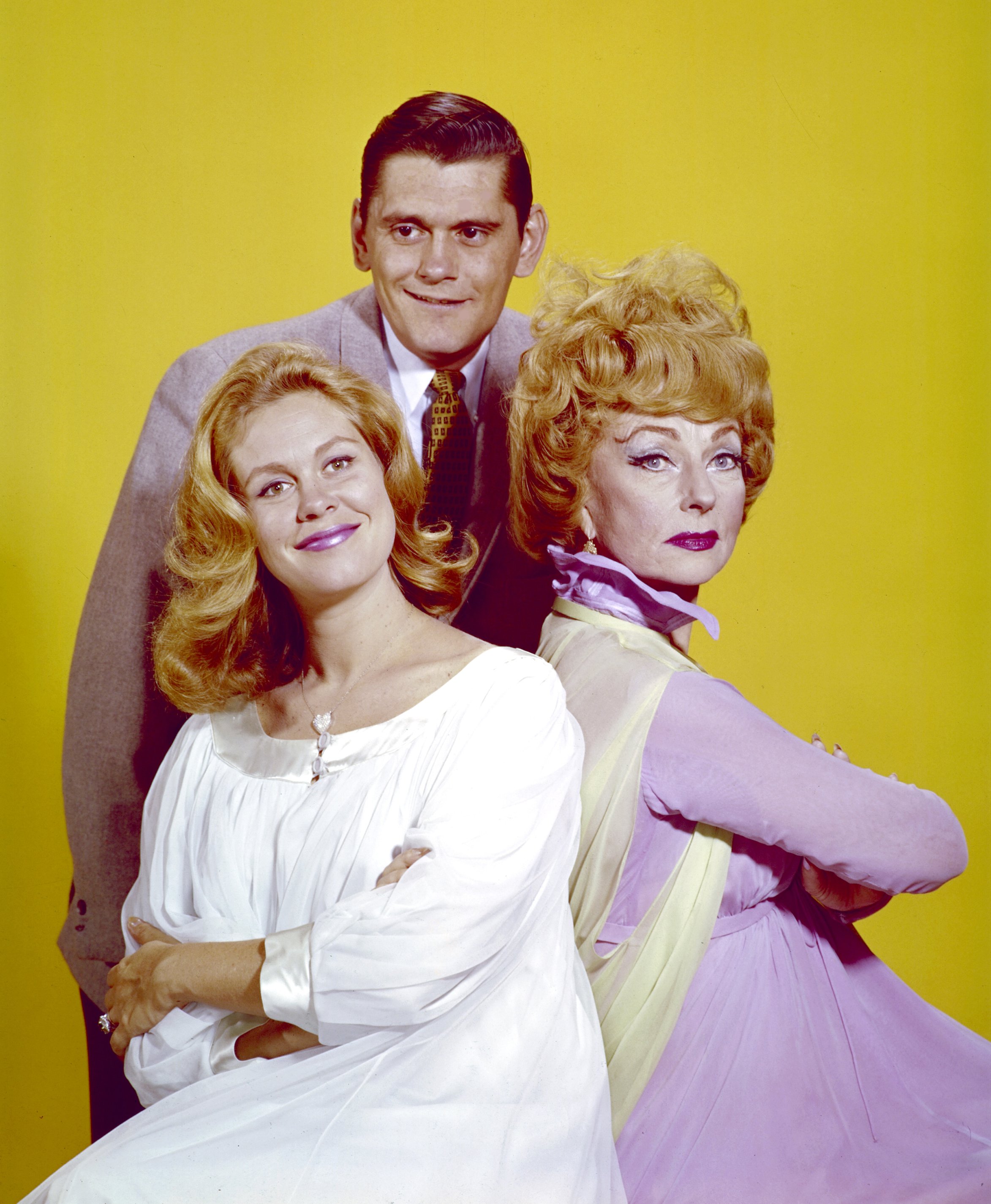 Sources: DirectExpose, CloserWeekly, TVTropes, People, The Seattle Times, Mental Floss, TV Series Finale