Real Life Relationship of Beloved 90s TV Couples
There's something about waiting for a couple to fess up their feelings or watching a married couple hash it out through hilarious back-and-forth quips. Whether you watched the romances unfold when they first aired or you're watching re-runs, you'll be happy to hear many of these onscreen couples are just friends in real life. And maybe that's a good thing.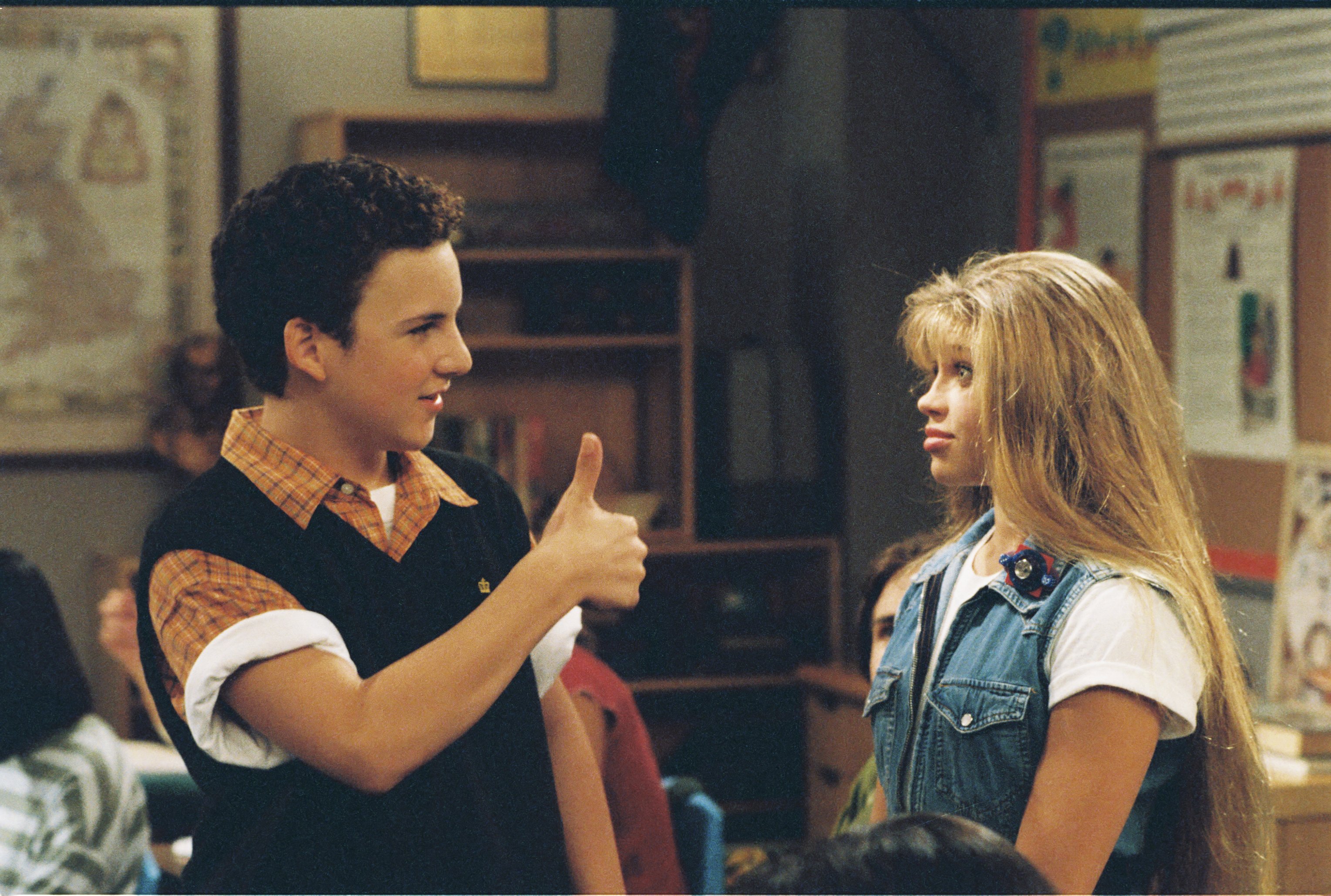 ---
ANGELA AND JORDAN | MY SO-CALLED LIFE
When Angela and Jordan finally held hands and walked down that school hallway, My So-Called Life fans had mixed feelings. I mean, what about Brian Krakow? Jordan didn't seem to really care about Angela until she lost interest. The relationship was messy, but it set the tone for high schoolers through all the 90s.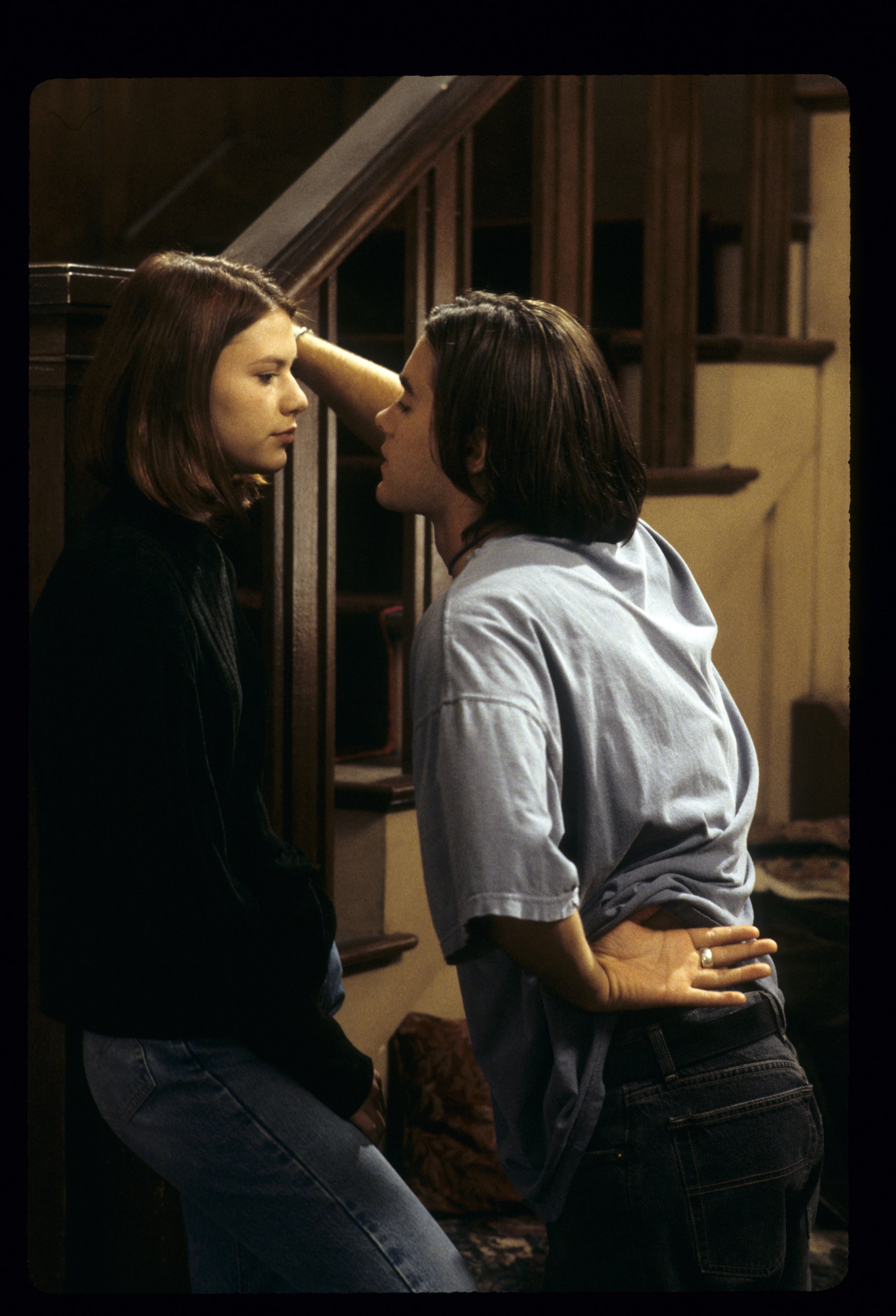 ---
There was a 7-year difference between Claire Danes and Jared Leto during the show's run, so looking back at it now can seem a bit controversial. In a recent Howard Stern Show, she recalled feeling weird about the kissing situation and even admitted Jared had to teach her how to kiss.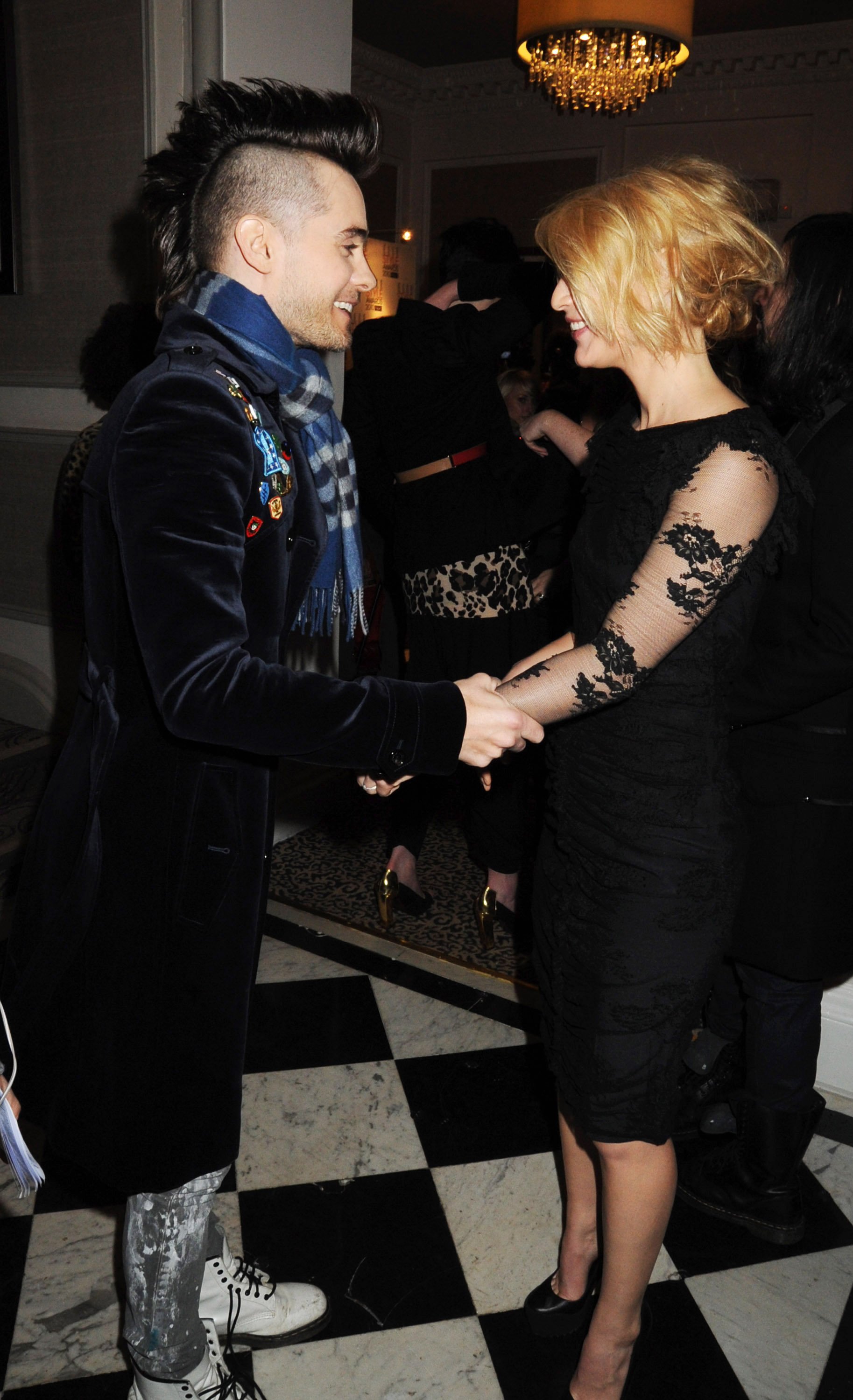 ---
RACHEL AND ROSS | FRIENDS
Regardless of how you feel about the whole break situation, this couple really took us on a ride throughout the whole series.  Between the drunken nights with each other and of course "The One with Ross's Wedding" when he says Rachel's name instead of Emily's, you know these two were meant to be together.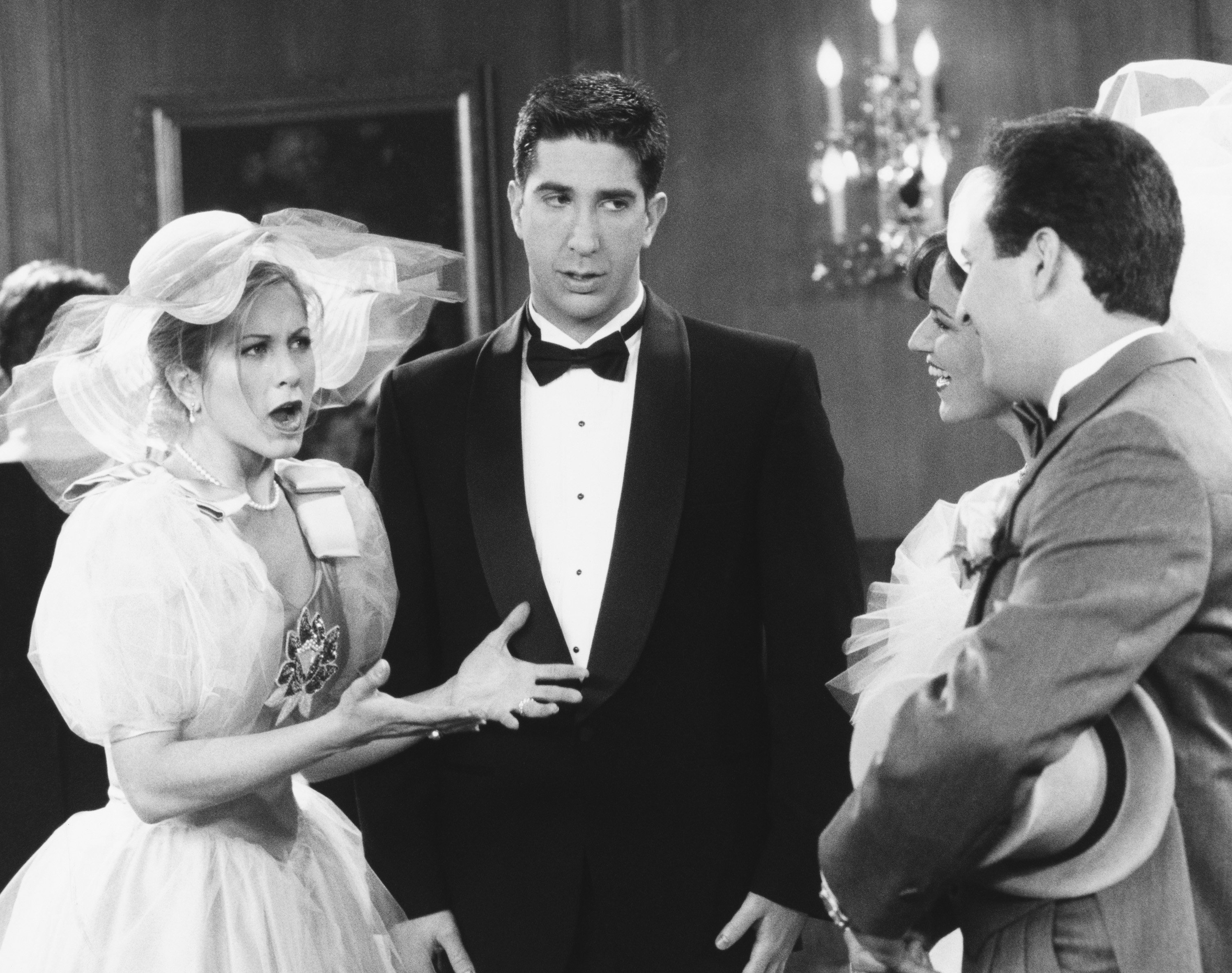 ---
They never dated in real life but everybody's kept a really tight lense on the two ever since the series. I mean, their love story went on for all 10 seasons. When the cast broke the internet after posting their reunion pictures on Instagram in October 2019, it's no surprise that many people speculating that their love off-screen was finally happening.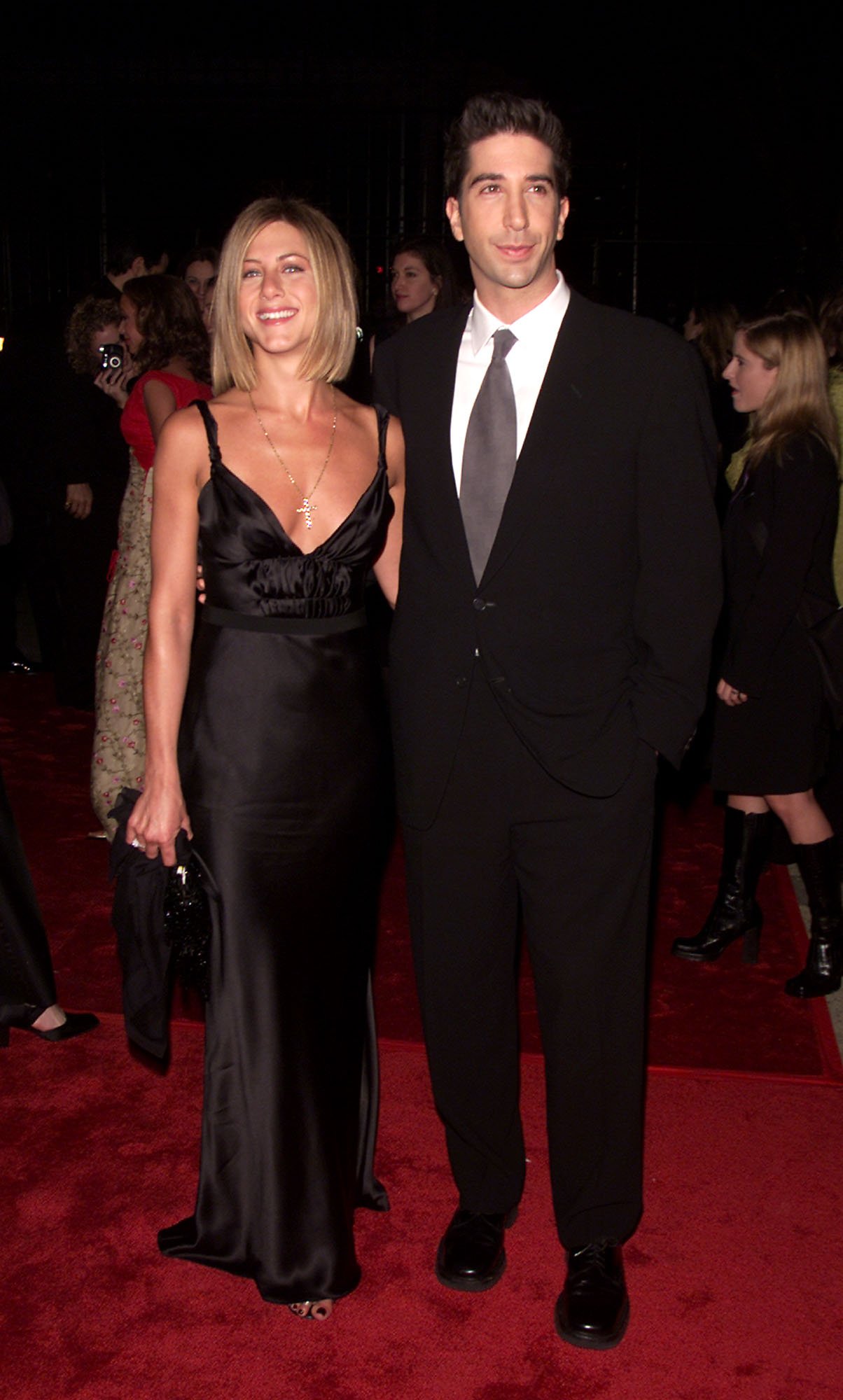 ---
It all turned out to be nothing more than speculation. The gossip-checking site, Gossip Cop found that the two co-stars were NOT "more than friends." The fact that they're both single is fuel for the gossip fire. On another note, Schwimmer recently made a big announcement with just two words: "It's happening,
CARRIE AND BIG | SEX AND THE CITY
In the 1997 book, Carrie doesn't end up with anybody. The book is actually an anthology of column pieces by Candace Bushnell about her and her posse. When the book turned into an HBO television series in 1998, the biggest question on fans' minds was, who was Carrie going to end up with?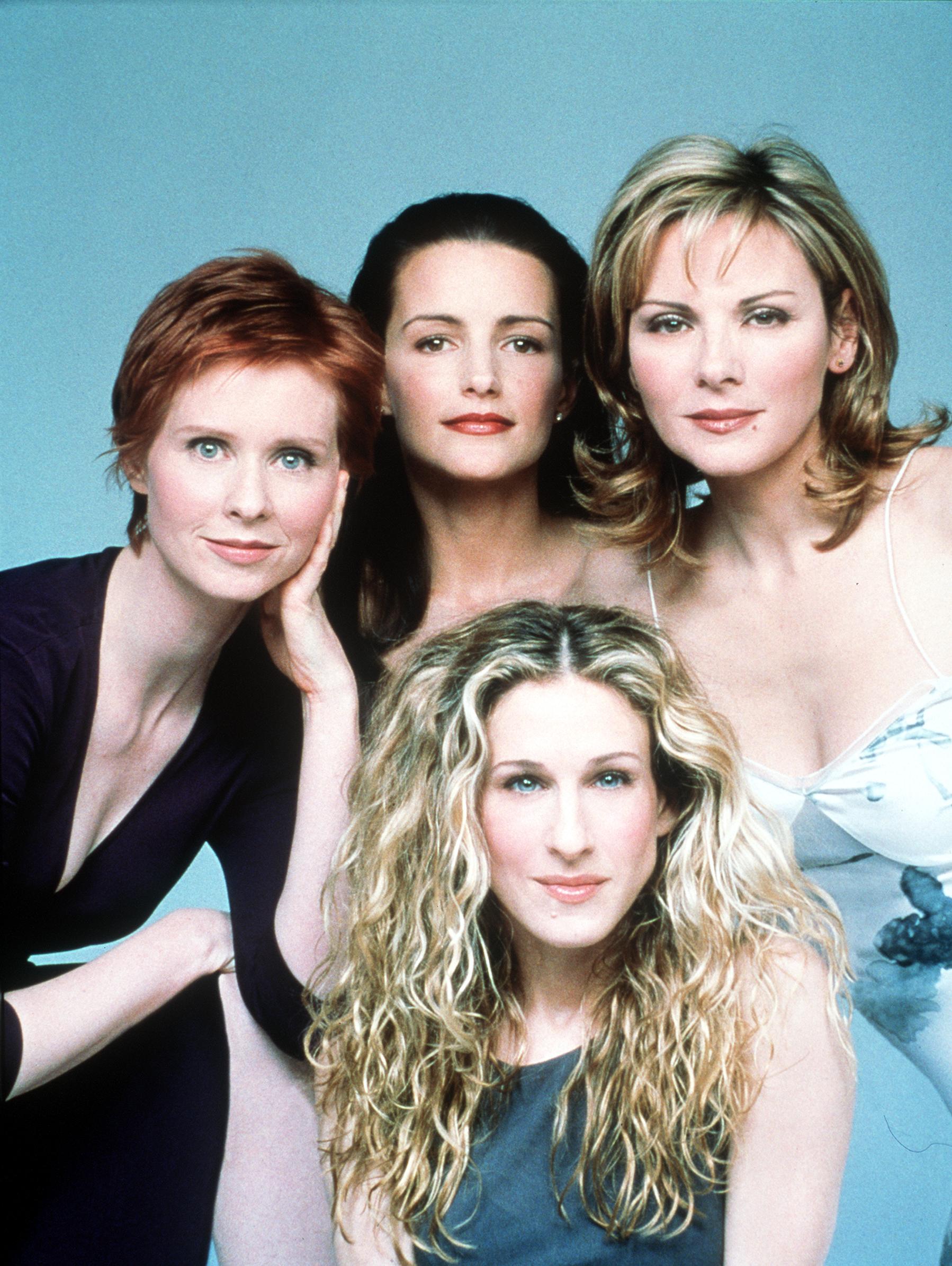 In the 2004 finale, Carrie ends up with Mr. Big. Bushnell, who also worked on the television series, revealed three years after the show's ending that Carrie would've never ended up with Aidan. Her mom just wasn't a fan and the writer really follows the motto "When it comes to dating, always listen to your mother."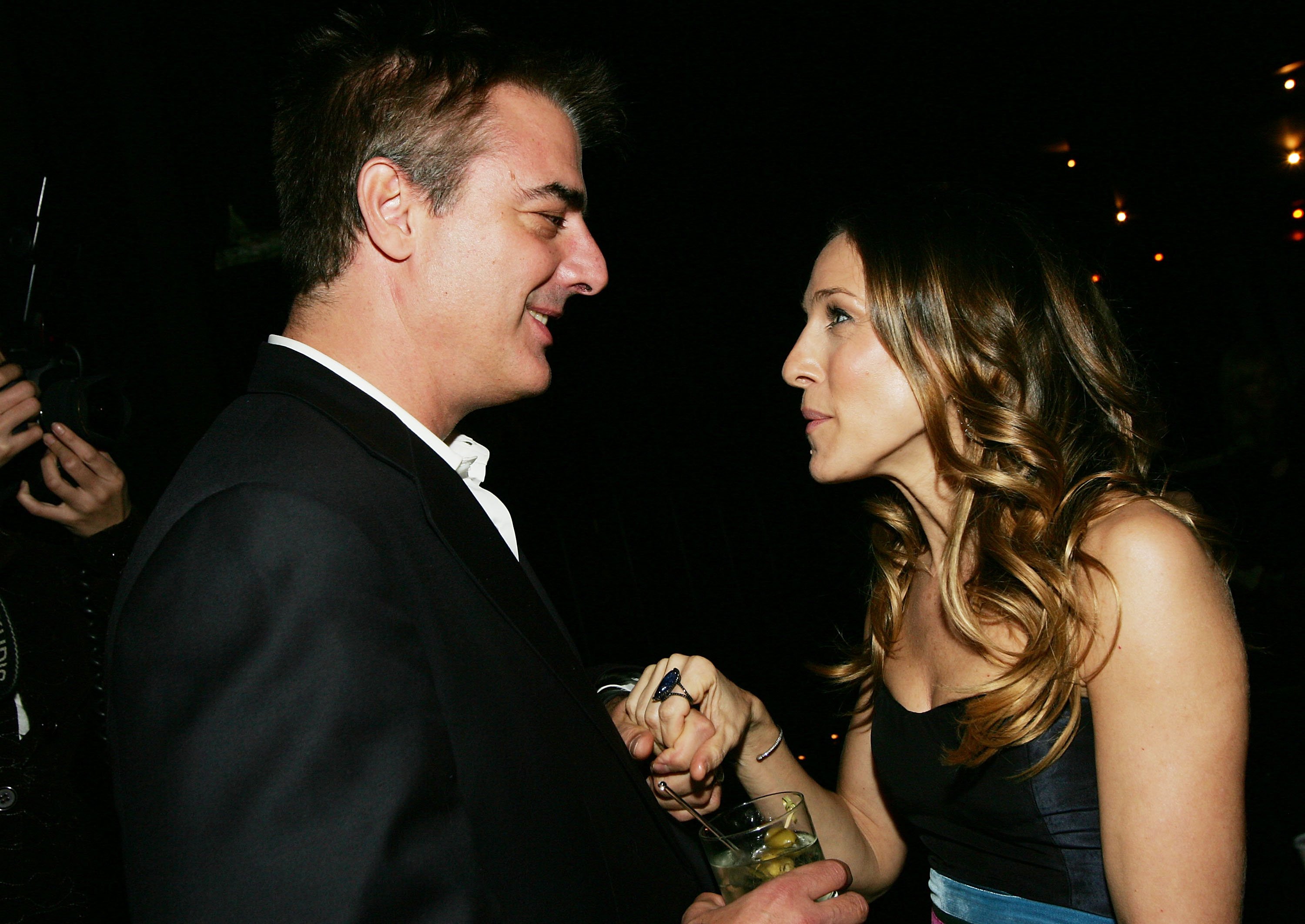 The two are happily married to other people, but they remain close friends. Back in 2016, Chris Noth said "[She] can be wacky and elegant. It was just great fun working with her." Noth and his wife, Tara Wilson recently welcomed their second baby to the world. Parker and Noth always comment on each others' Instagram. It's so sweet!
PACEY AND JOEY | DAWSON'S CREEK
Who could forget the angsty 90s show Dawson's Creek? The first season revolved around Dawson trying to figure out who he loves, eventually ending up with Joey. Everybody was pretty excited to see where the 2nd season would take the two, but it flopped. Until Greg Berlanti came into the writing room and pitched the "Pacey and Joey" storyline.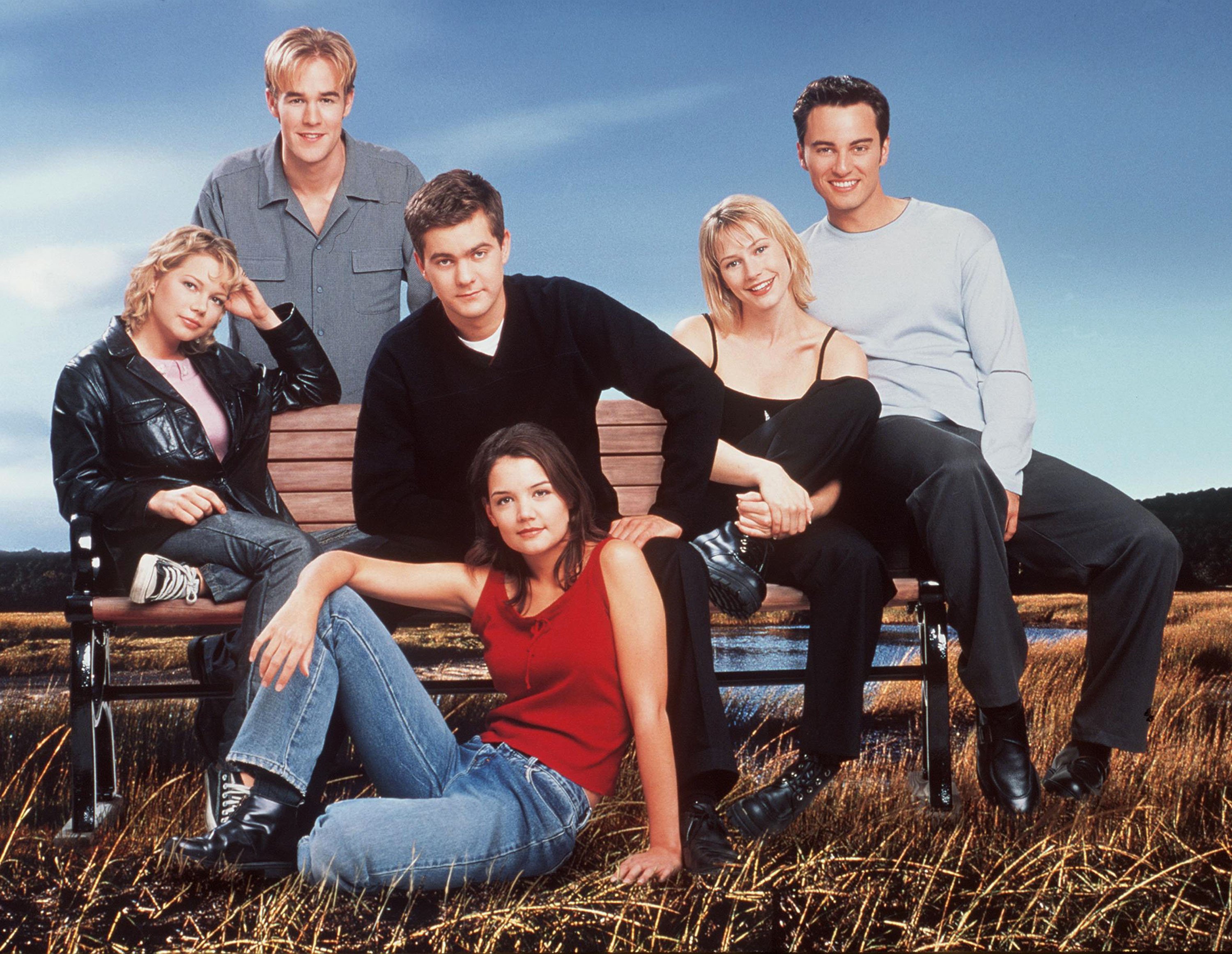 Katie Holmes and Joshua Jackson dated for about a year and Holmes referred to him as her first love in a Rolling Stone interview from 1998. They broke things off in 1999 but 13 years later after Holmes' divorce from Tom Cruise, she called up Joshua. "It was very nice, actually," said Jackson, who's now married to Jodie Turner-Smith.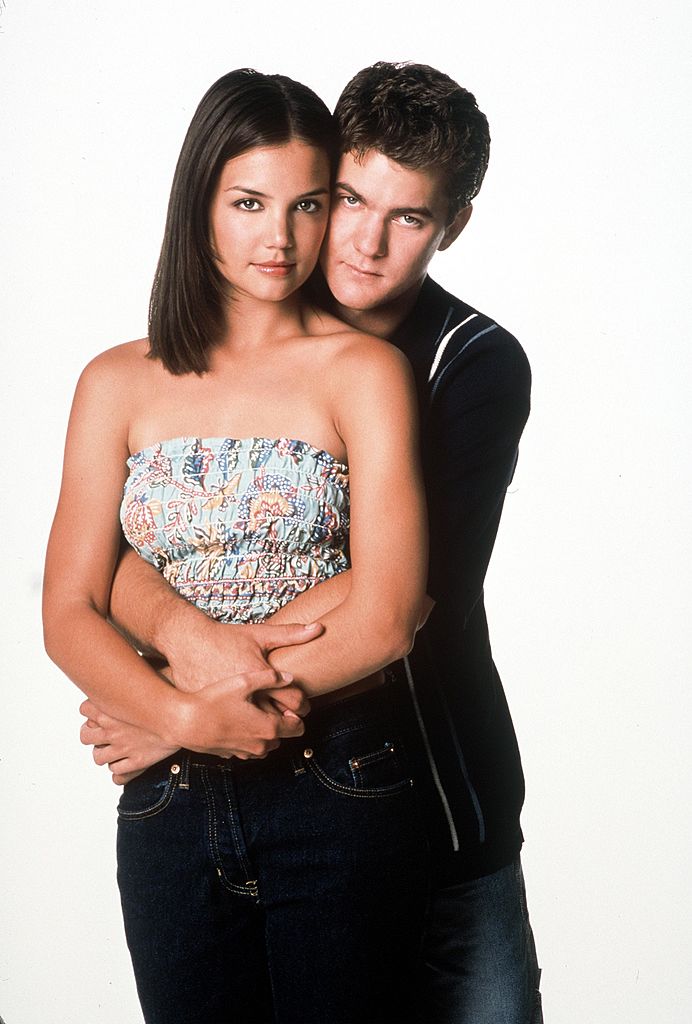 CORY AND TOPANGA | BOY MEETS WORLD
Cory and Topanga's love lasted through the decades! From high school through college, their relationship and later marriage would become a monumental motif of the 90s. When the spin-off series Girl Meets World aired from 2014 to 2017, we were all excited to see Ben Savage and Danielle Fischer bring that same chemistry back.
Surprisingly, they never dated in real life. "Ben and I have been like best friends and family members… No one makes me laugh harder". Ben also shared the same admiration for Fishel saying, "How could you not [have a crush]? She's the best. She's a beautiful person inside and out."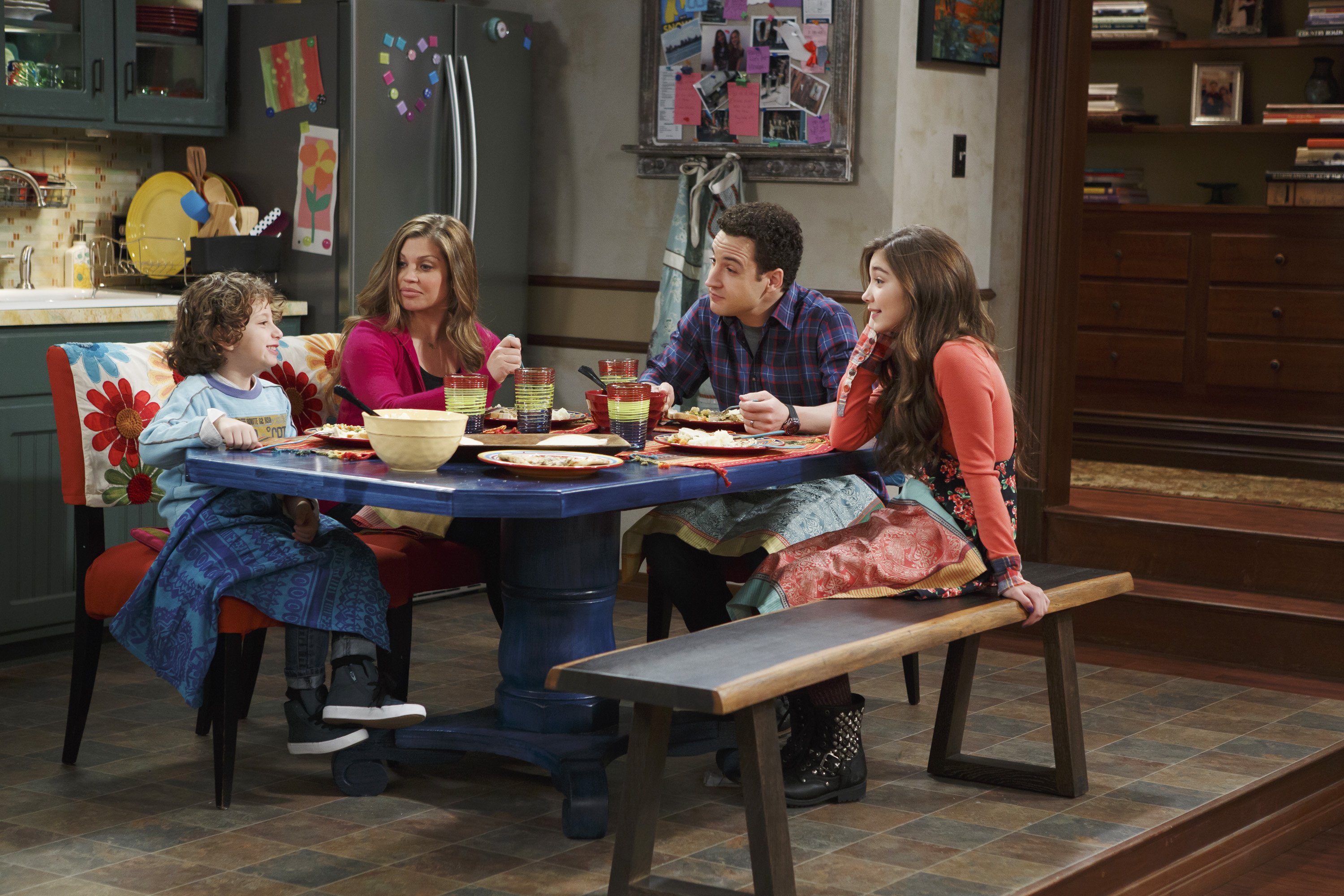 BUFFY AND ANGEL | BUFFY THE VAMPIRE SLAYER
A tormented vampire with a soul with a vampire slayer-in-training doesn't sound like a good match, but the two made it work for about 3 seasons of Buffy. When Boreanaz left the series to star in his own demon-fighting vampire spin-off series, Angel, many fans were bummed to see the couple end their relationship.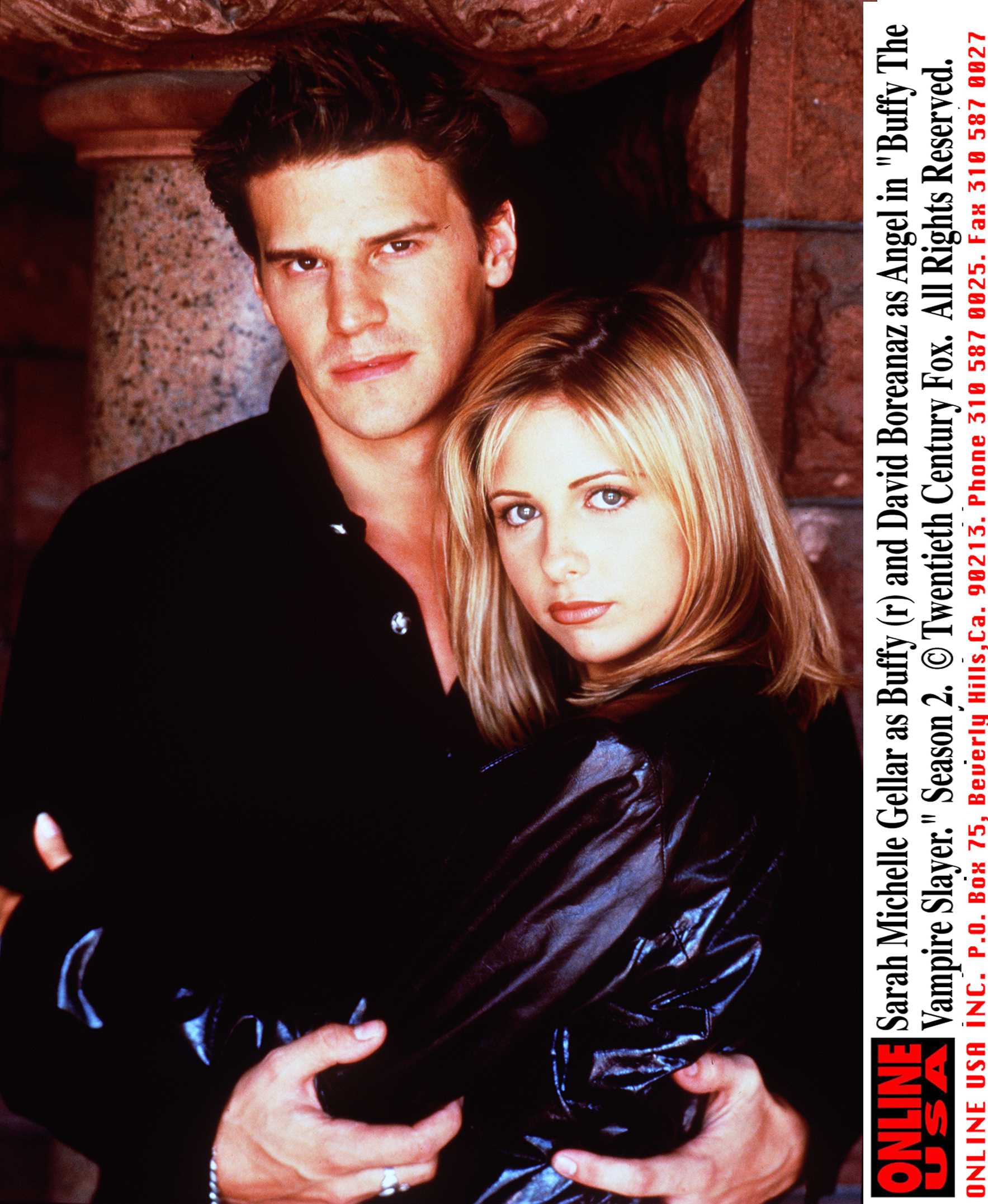 The Scooby gang came back together for the 20th anniversary of Buffy, gracing the cover of the April 2017 Entertainment Weekly issue. Sarah Michelle Gellar recently said to E! News, "A lot of times David will text me when there's some good food over there and I'll come and visit. Mainly to get food." We love to see it, Buffy!
It's the #BuffyReunion you've been waiting for! Get your first look at the Scooby Gang back together: https://t.co/jrMVIvZ7wU #BuffySlays20 pic.twitter.com/u4N46ZHEJk

— Entertainment Weekly (@EW) March 29, 2017
DAVID AND DONNA | BEVERLY HILLS, 90210
 In the series, David and Donna get married and many fans don't know that their wedding vows were actually written by the two actors, Tori Spelling and Brian Austin Green. After almost 20 years since the ending of Beverly Hills, 90210, the two actors have spilled the beans about all the hookups that happened on set.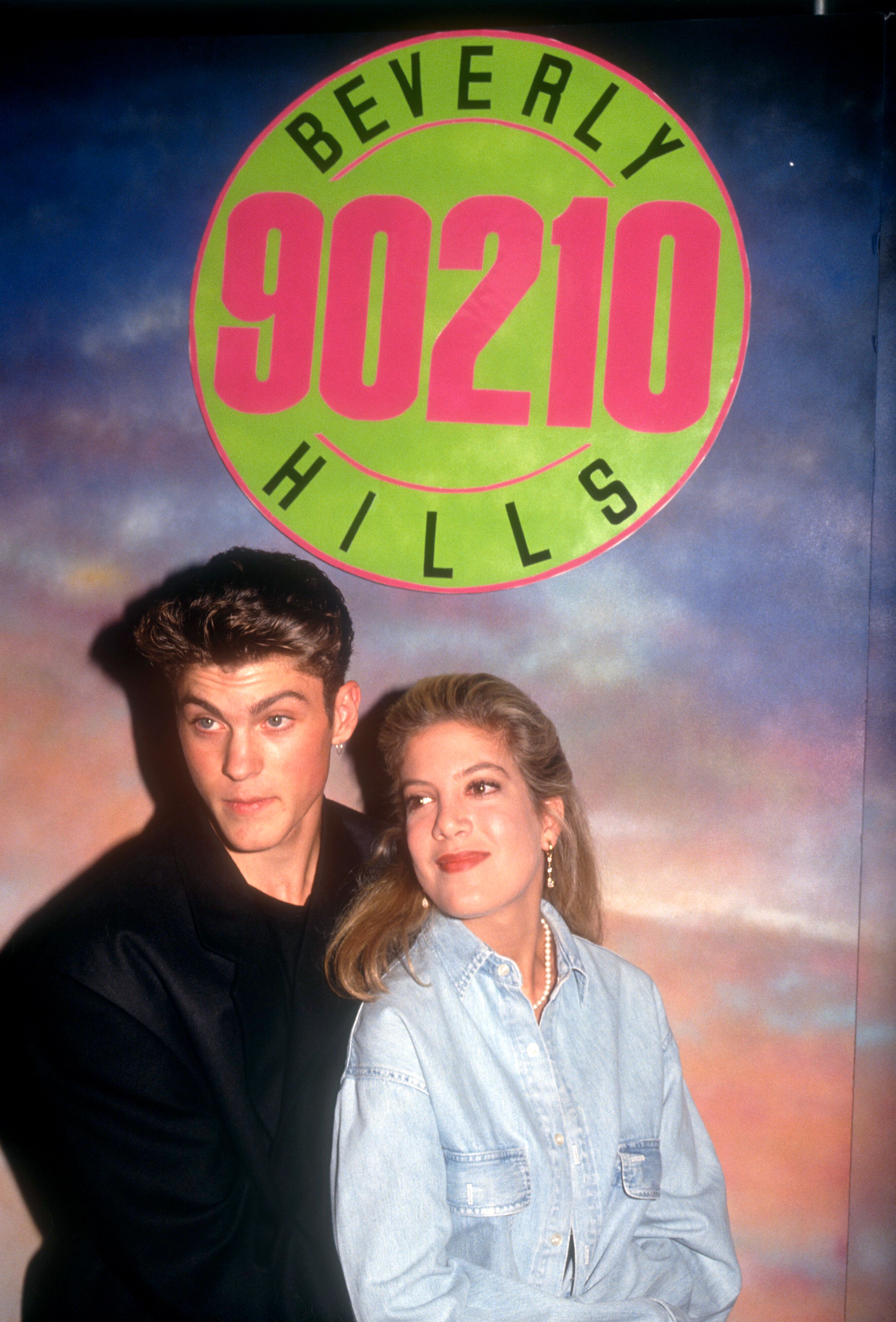 They all seem to have moved on and now look back at that time with a lot of laughter. In August 2019, Brian, now 46 years old, admitted to hooking up with Tori Spelling off the screen on Watch What Happens Live with Andy Cohen. He continued, "We were young, so that's what young people do."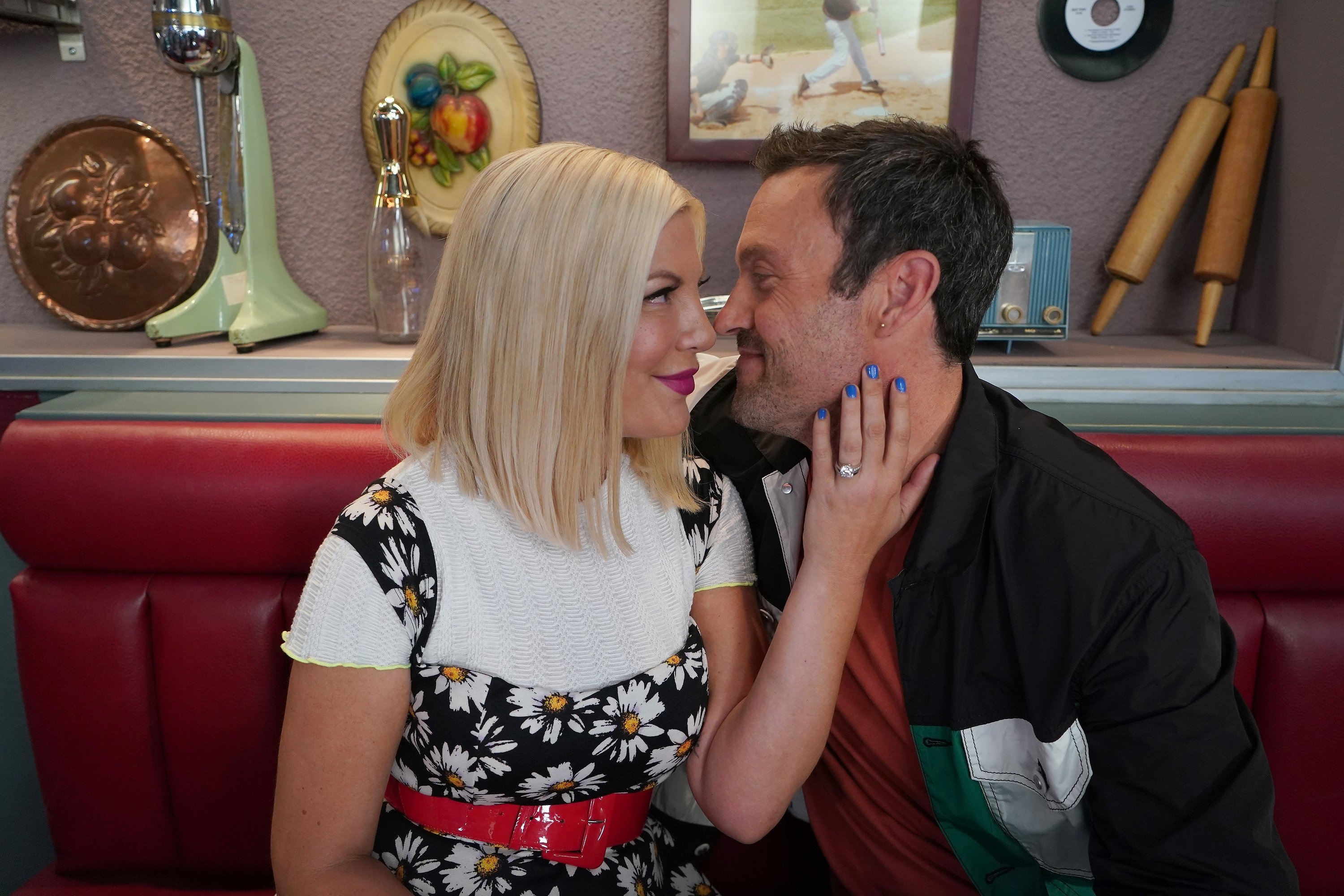 DOUG AND CAROL | ER
In a 2018 interview with Seth Meyers, Julianna Margulies shared how Clooney basically saved her career. ER became the series that turned her into a household name but in the first episode, her character actually dies!
When the actress tried to find other jobs, Clooney called her saying, "If I were you, I wouldn't take another job because I think they're going to bring you back to life." he was right. She went on to be in the rest of the series.
DOUG AND CARRIE | KING OF QUEENS
"I don't care cause all I wanna do… is cash my check and drive right home to you." The King of Queens, Kevin James, and the Queen herself, Leah Remini, are the funniest TV couple on this list. There's something about Kevin's goofy comedy and Remini's no-nonsense quips that made the show so fresh throughout its run.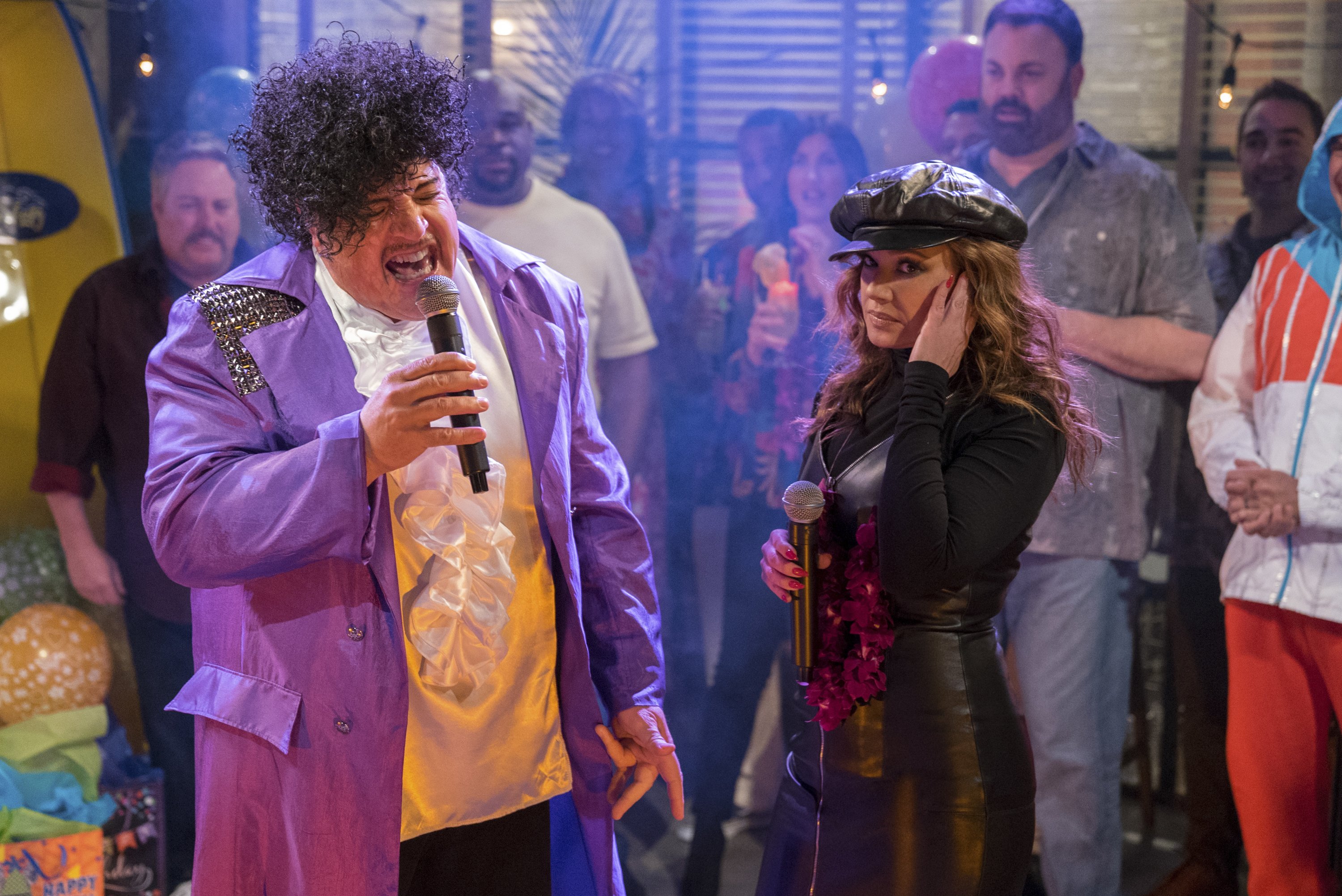 "He made me laugh in the first two seconds of meeting him," she recalls, "It was just instant chemistry. Really, Kevin was the reason I did [the show]." If you've ever watched King of Queens, you can't deny the chemistry the two actors had with each other. James would later reveal "We're friends and we're family" debunking all dating rumors.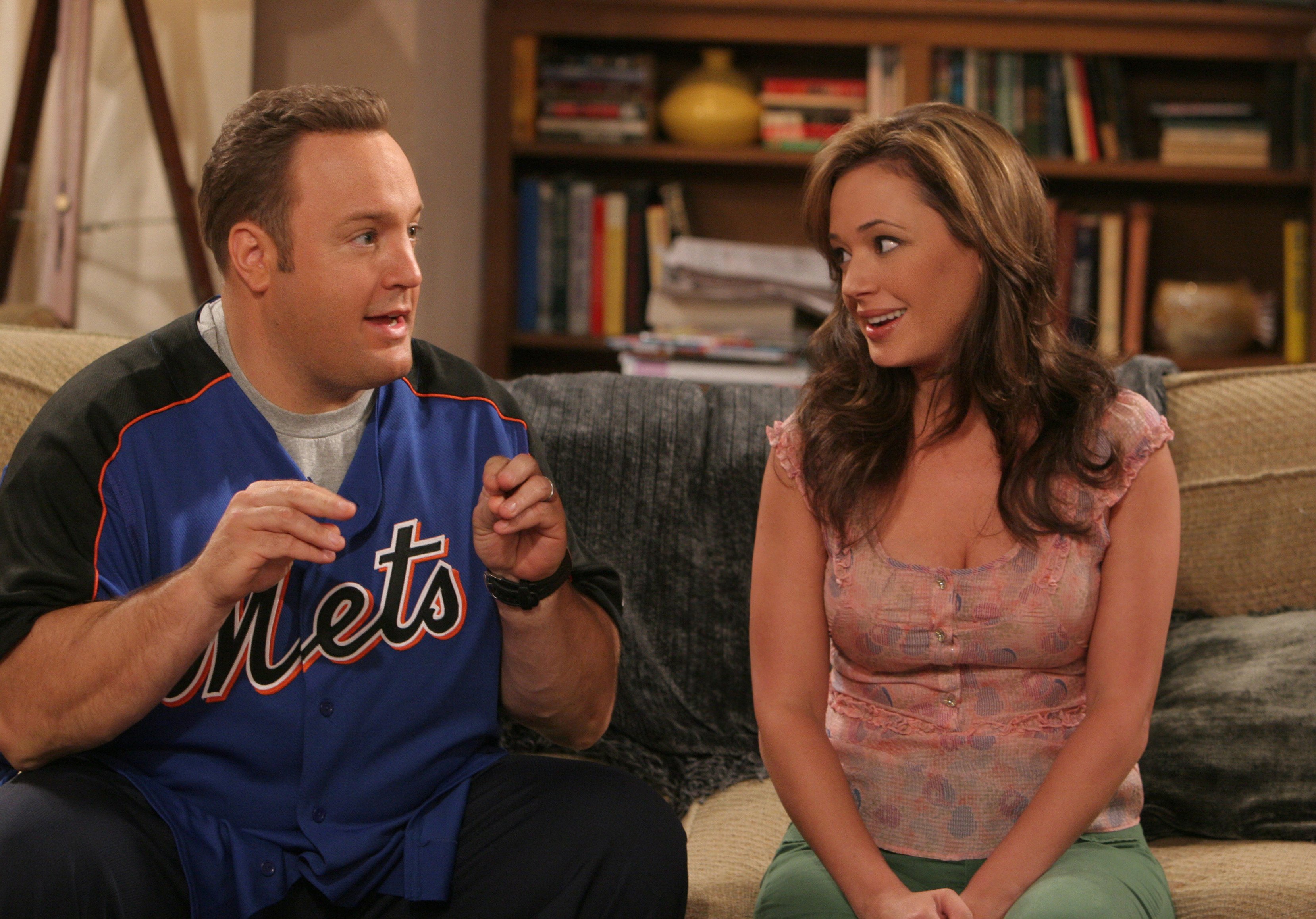 In 2017, the TV couple returned to Kevin's sitcom, "Kevin Can Wait." While Leah's role was originally a one-time appearance until that same spark between the flew and Remini was offered the full-time role for season two. Kevin James is married to Steffiana de la Cruz. Remini is married to Angelo Pagán and both share a TLC reality show together.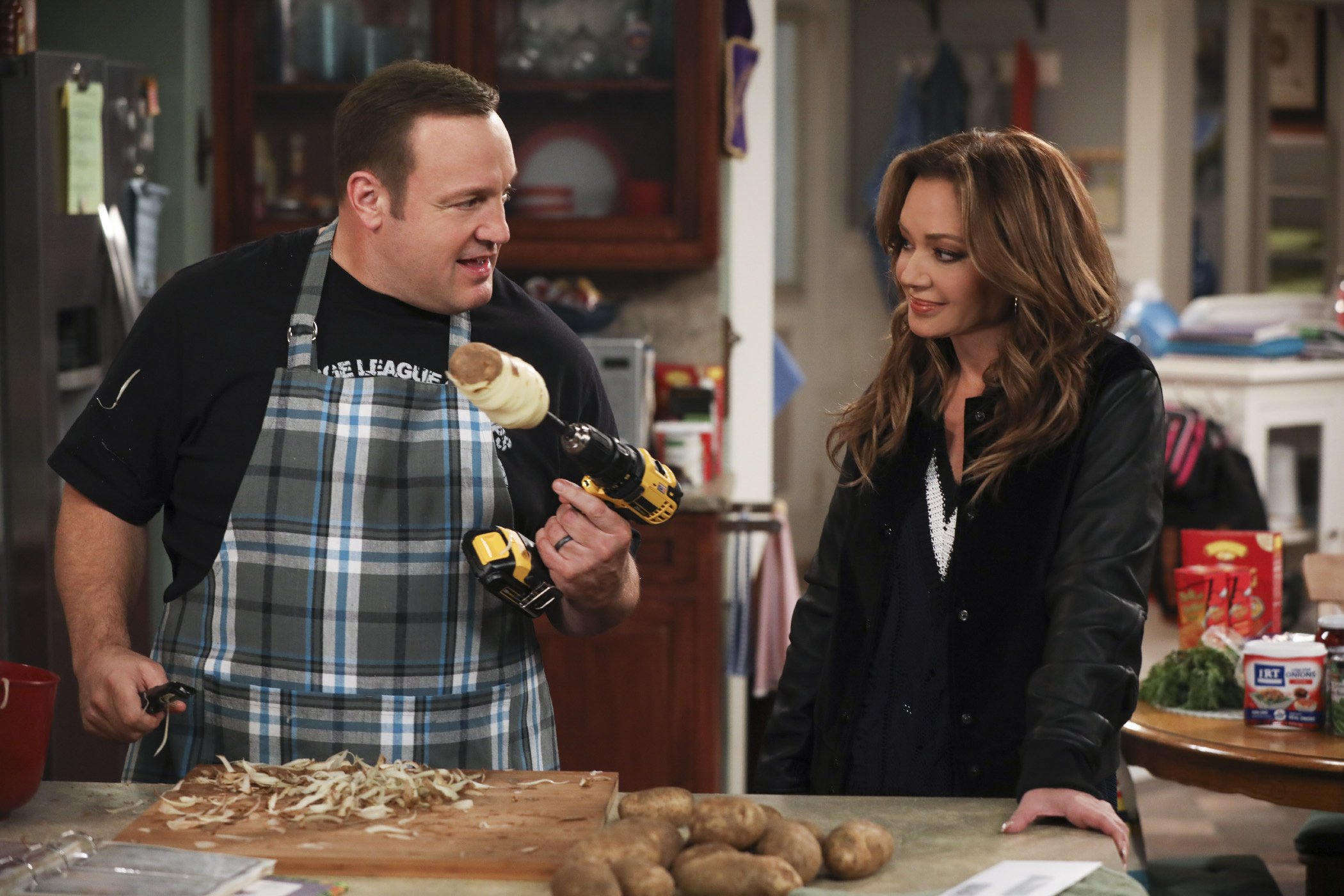 FELICITY AND BEN | FELICITY
People still debate whether or not Felicity made the right choice. There's actually a point-by-point breakdown between Ben and Noel. Twenty years after the actors' short-lived romance off-screen they would reunite on Jimmy Kimmel Live. "A young twenties boyfriend is called a disaster of a boyfriend," referring to her co-star and it was all good laughs.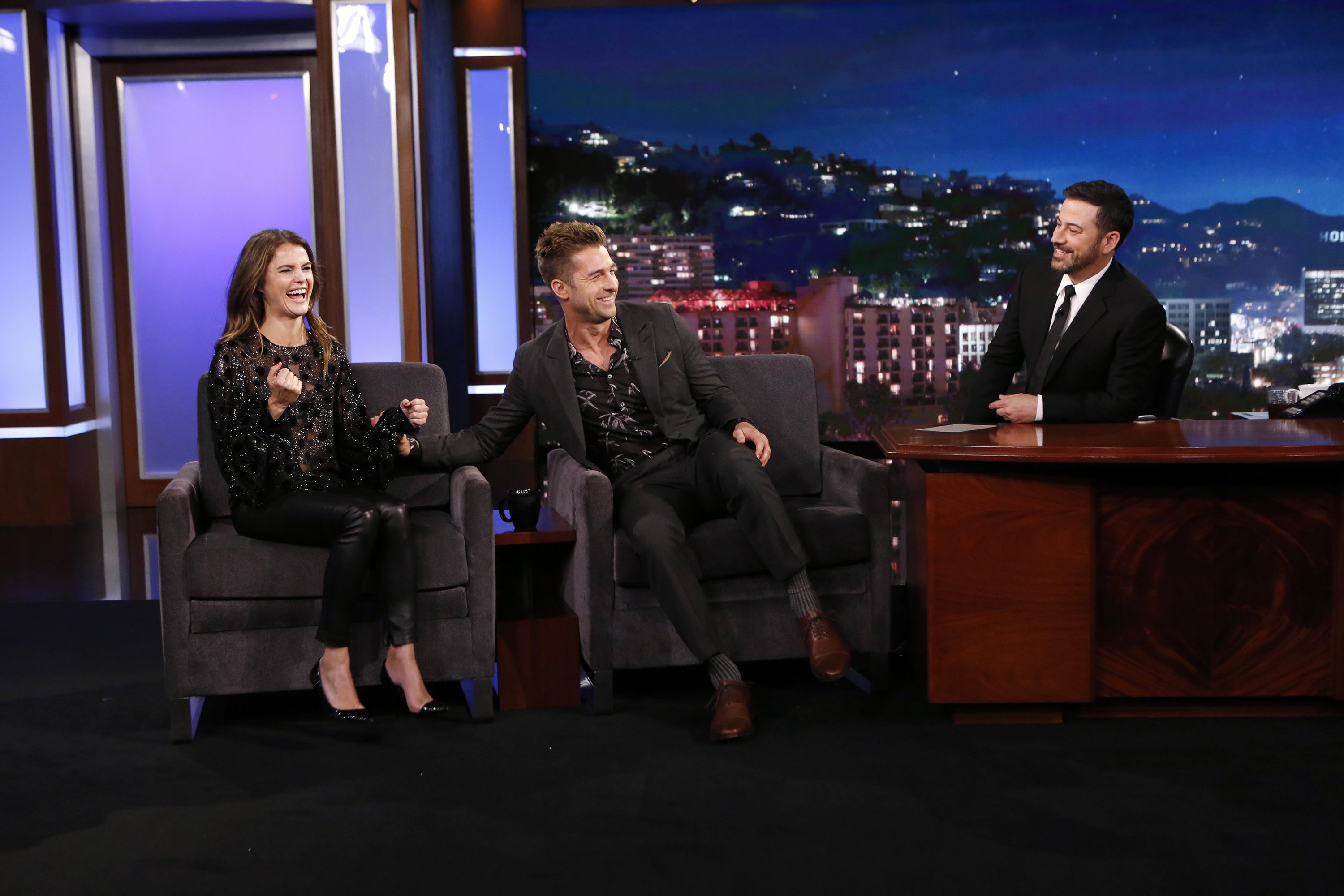 FRAN FINE AND MAXWELL SHEFFIELD | THE NANNY
Hailing from Flushing, Queens, Miss Fine would wander into the mansion of the Sheffield family and decide to stick around for a while. While the show would spend season after season teasing at the very clear attraction between the nanny and her boss, their love would finally come to fruition in the season 5 finale.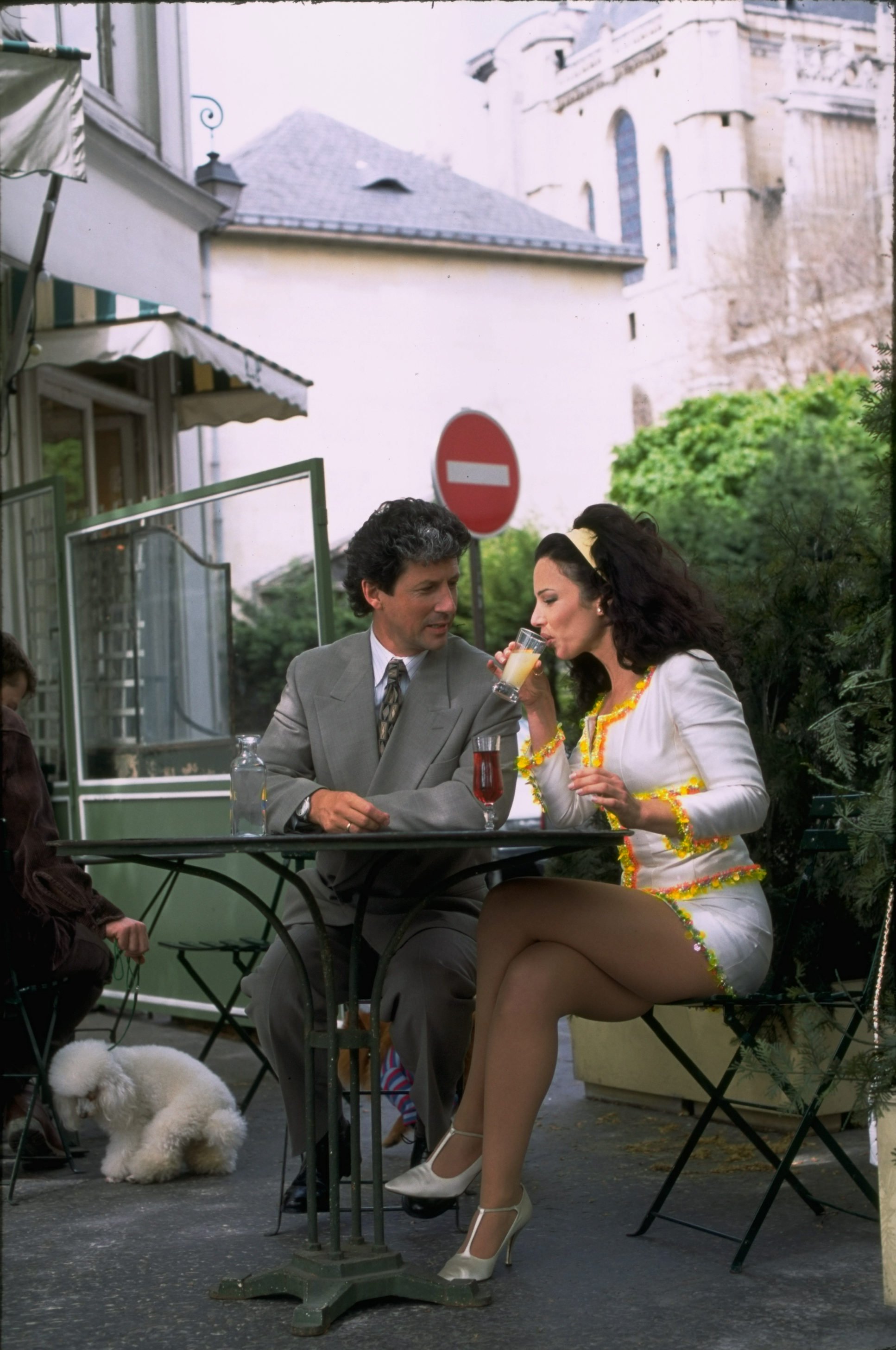 However, Francine Joy Drescher wasn't happy when the producers pushed the couple's romance after ratings declined near the end of the series. She said in 2017, "As much as you want the people to get together, as soon as they do, people start tuning out.' And she was kind of right.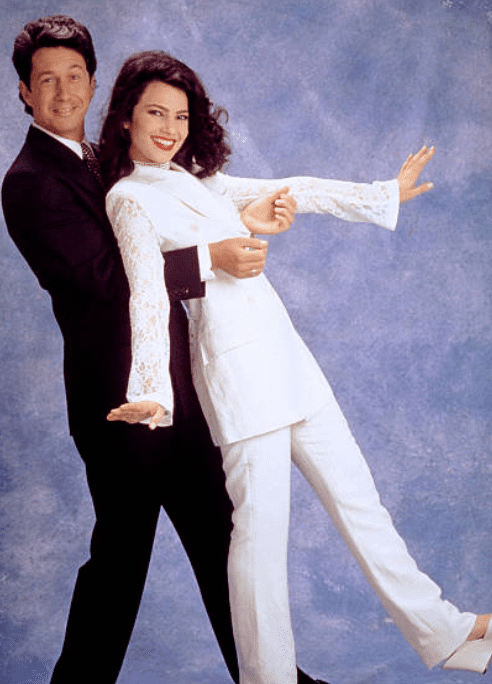 One season after the marriage, the show ended. For years, it didn't look like the cast would ever reunite….until Fran Drescher announced on Twitter that the cast would be getting back together for a "Pandemic Performance". Old and new fans can see it live on April 6, 2020 or wait for Sony Pictures to put it up on YouTube.
You asked. We delivered! Here's a sneak peek at our once in a lifetime pilot table read of @TheNannyTV. Full video coming Monday 4/6! #PandemicPerformance #TheNanny pic.twitter.com/d1f9Mwgm5m

— Fran Drescher (@frandrescher) April 3, 2020
PAUL AND JAMIE | MAD ABOUT YOU
Referred to by many as the perfect relationship sitcom, Mad About You was about Paul and Jamie Stemple Buchman, two newlyweds navigating through the big city. It was funny, it was set in New York, and it would sometimes crossover with Friends and Seinfield. There chemistry on-screen was followed by an undeniable friendship that has lasted over 20 years.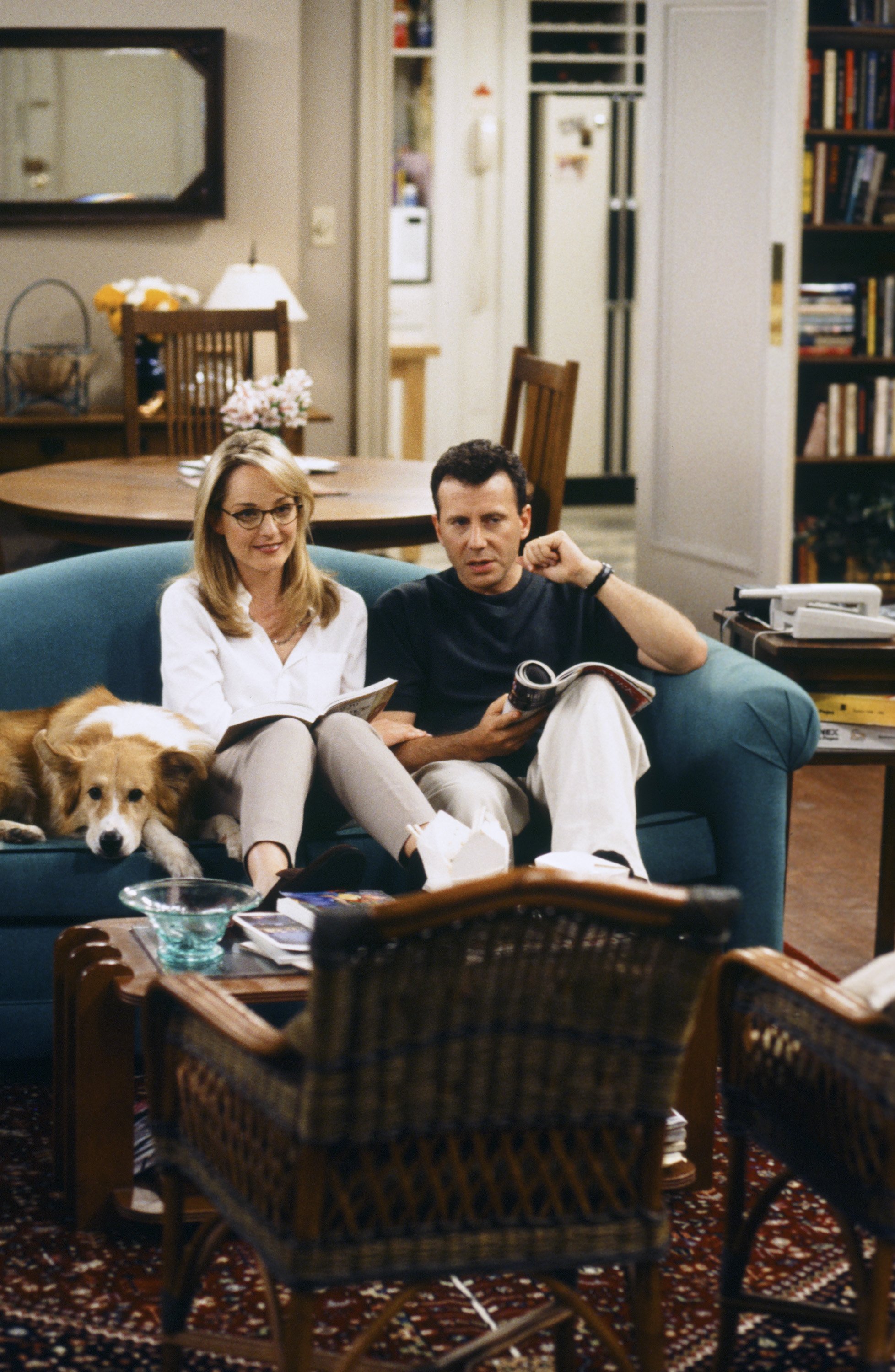 Helen Hunt walked away from the show with 4 Primetime Emmys and 3 Golden Globes Awards. Paul Reiser received nominations from the same awards but never won. There was never ill will between them. The Mad couple would still share lunch together and catch up on each others' lives way after the show's ending.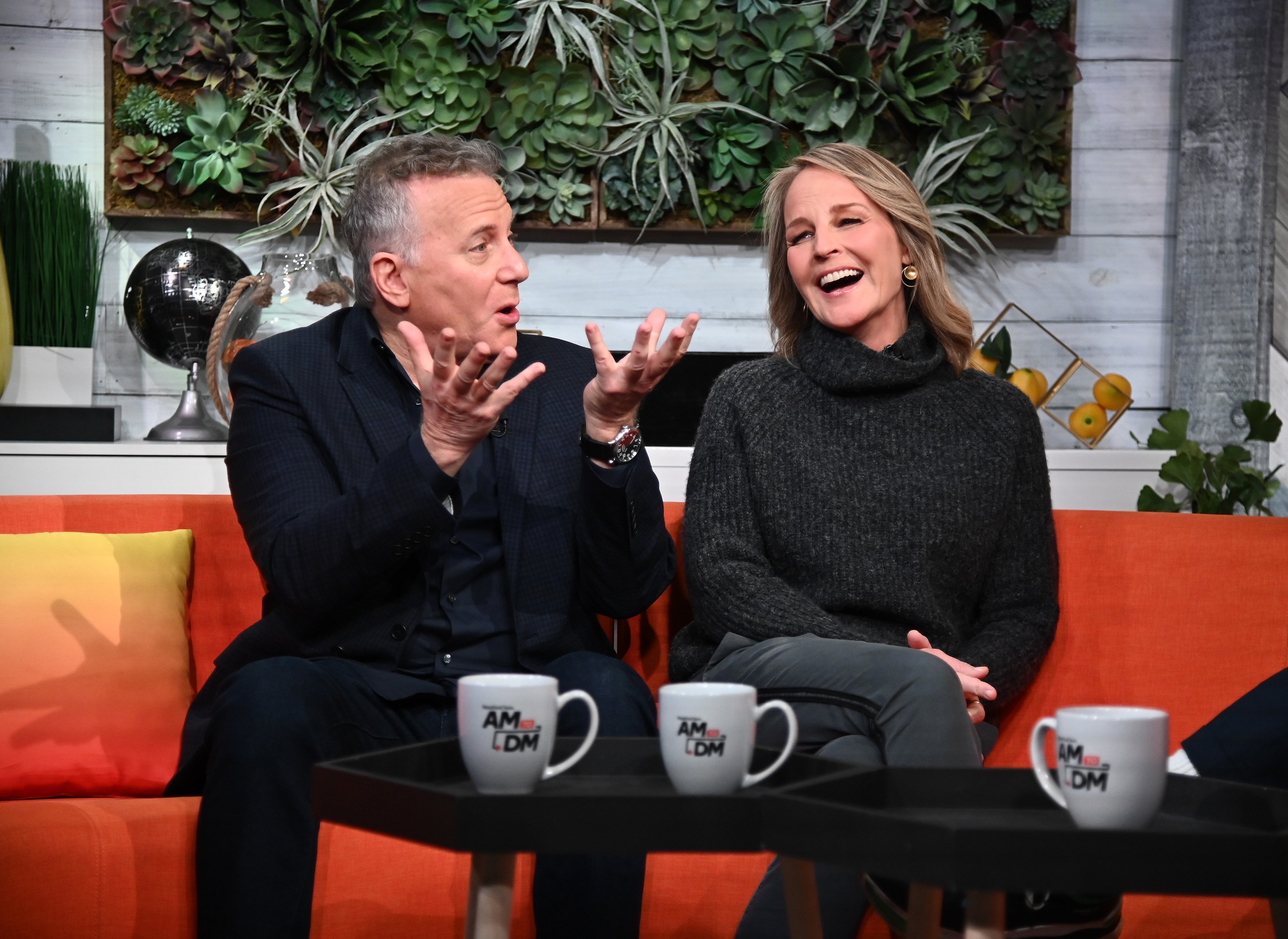 On December 2019, the couple came back to the screen for a 12-episode series by Spectrum Originals. The couple has to figure out becoming empty-nesters after Mabel moves to college. Reiser recently said, "I feel bad for the people around us. We just mutter code words. And people overhear us and say, 'You sound like an old married couple!'"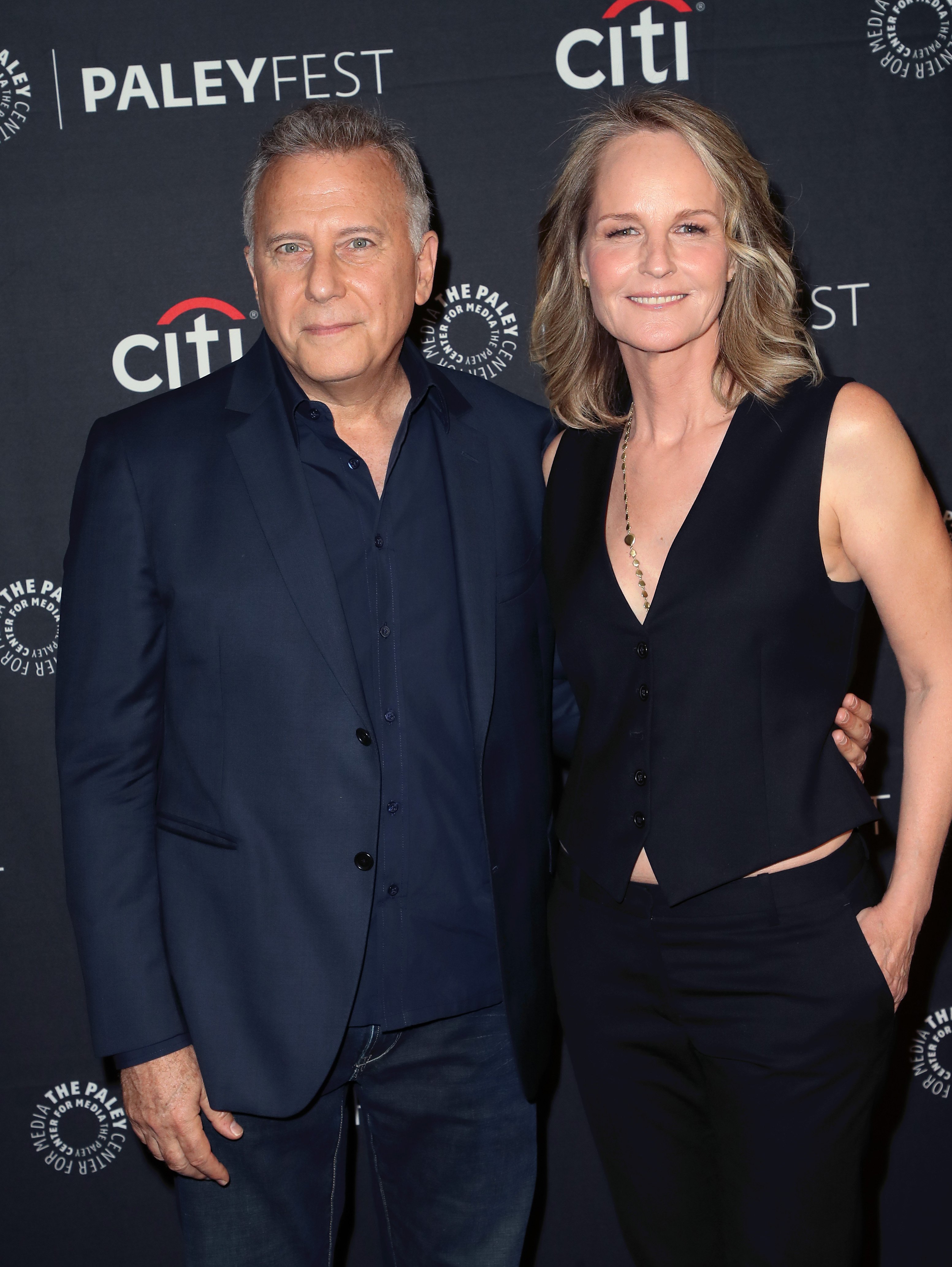 From angsty teen romance to on-screen marriages, the couple of the 90s era defined romance even today. It's been 20 years since the end of the 90s and we still root for reboots and spin-offs just to see how these characters ended up. Do you have any reboots you'd like to see in 2020?