Dolly Parton's Uneasy Life Story
Dolly Parton had quite a difficult childhood. Dolly grew up with very little food on the table. Her poor parents had 12 children, and they all lived together in one tiny cabin. It had only one bedroom and a leaking roof. Find out more about Dolly's life story in our article.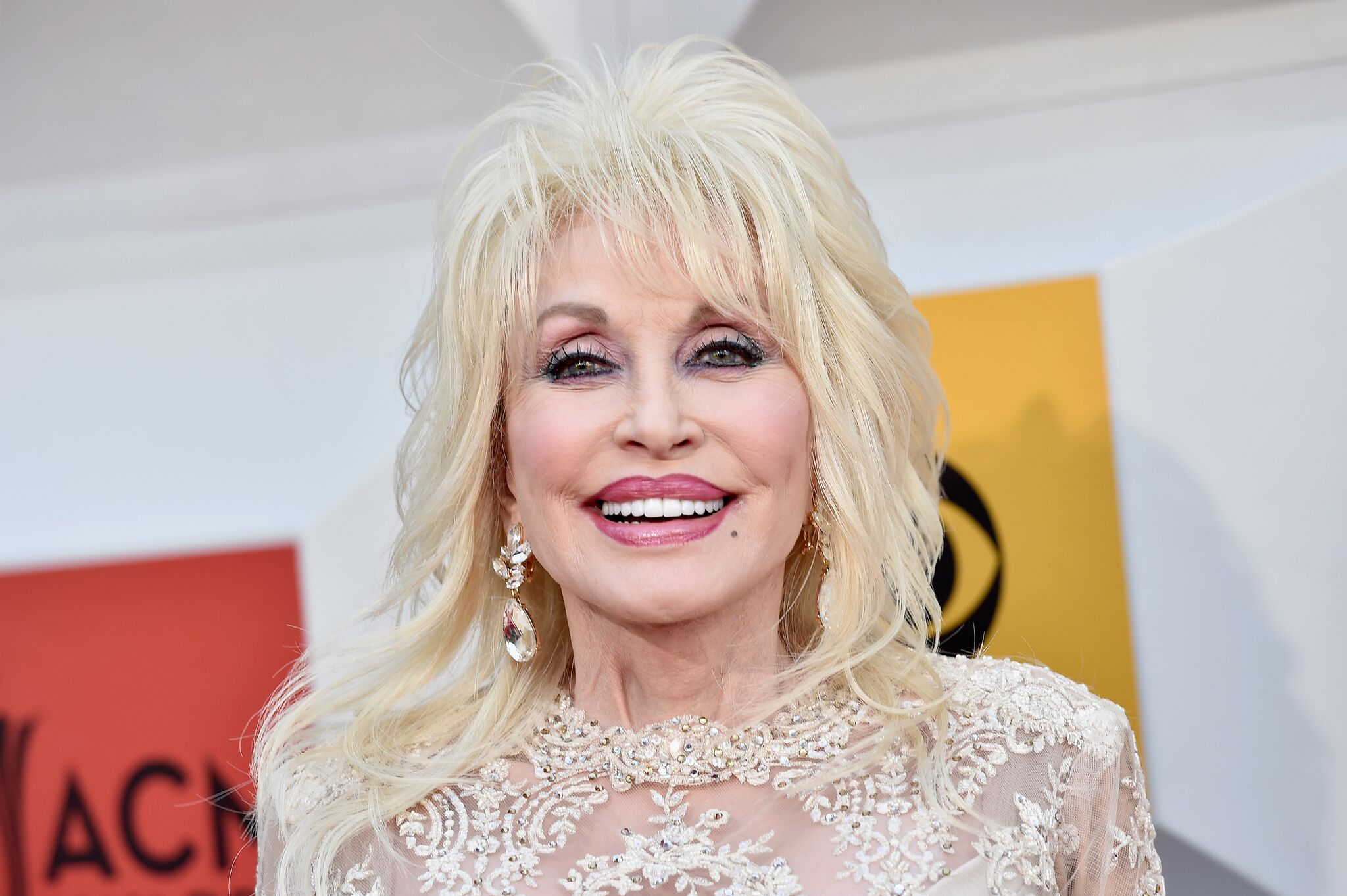 ---
Dolly's Family 
When Dolly was just nine years old, she lost her baby brother -  but to little Dolly, it was even more painful because of one reason: Dolly explained that because they were so many, it was her responsibility to help with the baby.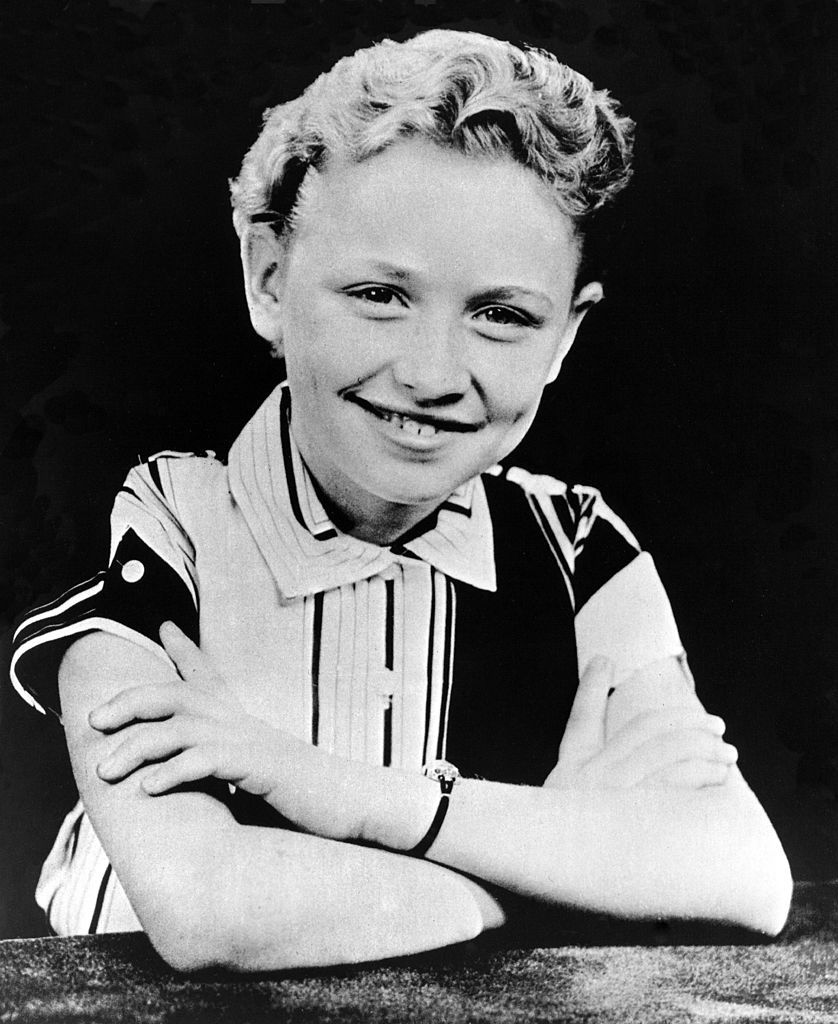 ---

"This one's gonna be your baby," her mother told her. "That just meant that you got to take extra care of it. You have got to get up with it at night and rock it back and forth."
There was "a lot of heartache" for Dolly and the family when they lost baby Larry. Dolly's dad didn't know how to read but he worked hard and saved his lunch from work to share it with his children for dinner. Sometimes his lunchbox only had part of a pie or even just a little piece of a sandwich. The kids sweetly called it "Daddy's dinner bucket."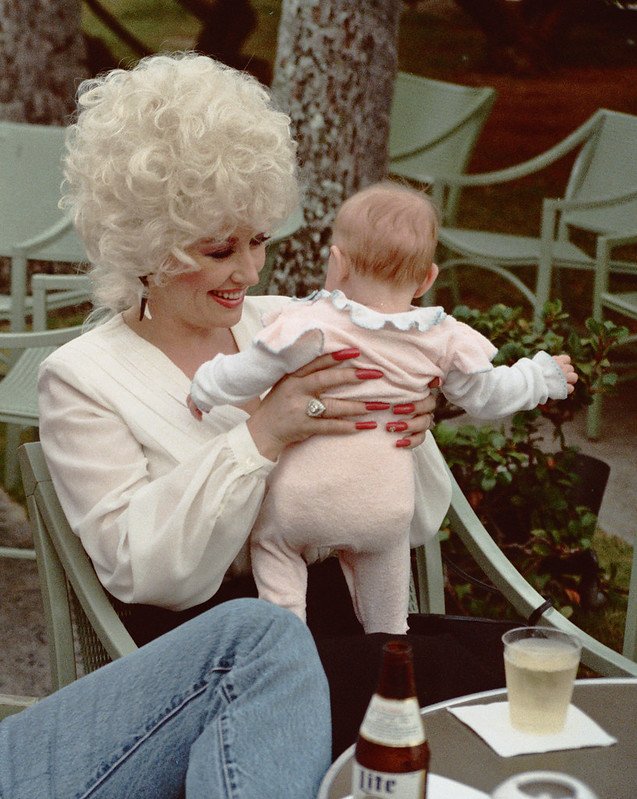 ---
Dolly recalls that her mother was almost always pregnant with a new baby on the way. And how did they afford all the doctor's bills? The truth is, they had to get creative. On a cold, rainy winter day when Dolly was born, her parents had no money for the doctor. So her father paid him the only way he could, and Dolly's sister, Stella, remembers it well: "Daddy paid Doctor Thomas a sack of meal to deliver Dolly."
Teenage Years 
To make clothes and bedding for the kids, Dolly's mother had to use a hand sewing kit. Did you know one of her most famous songs is based on a real-life event from her childhood? She really did have 'A Coat of Many Colors' that her mother patched together from scraps.
When little Dolly was scared the kids at school would make fun of her, her loving mom told her the beautiful story of Joseph from the Bible: "Now Israel loved Joseph more than all his children ...and [Jacob] made him a coat of many colors."
To make herself look pretty as a young girl, Dolly used the same medicine on her lips that her mom used to treat the children's wounds. Her father never liked that she wore makeup. But Dolly tricked him with the red antiseptic.
Because the medicine stained, her dad couldn't wash it off her lips even if he tried! And for her eyelashes? She used burnt matches. At night the children had to sleep together, but that was also a blessing in winter. Otherwise, they would freeze as the snow blew through the cracks of their house.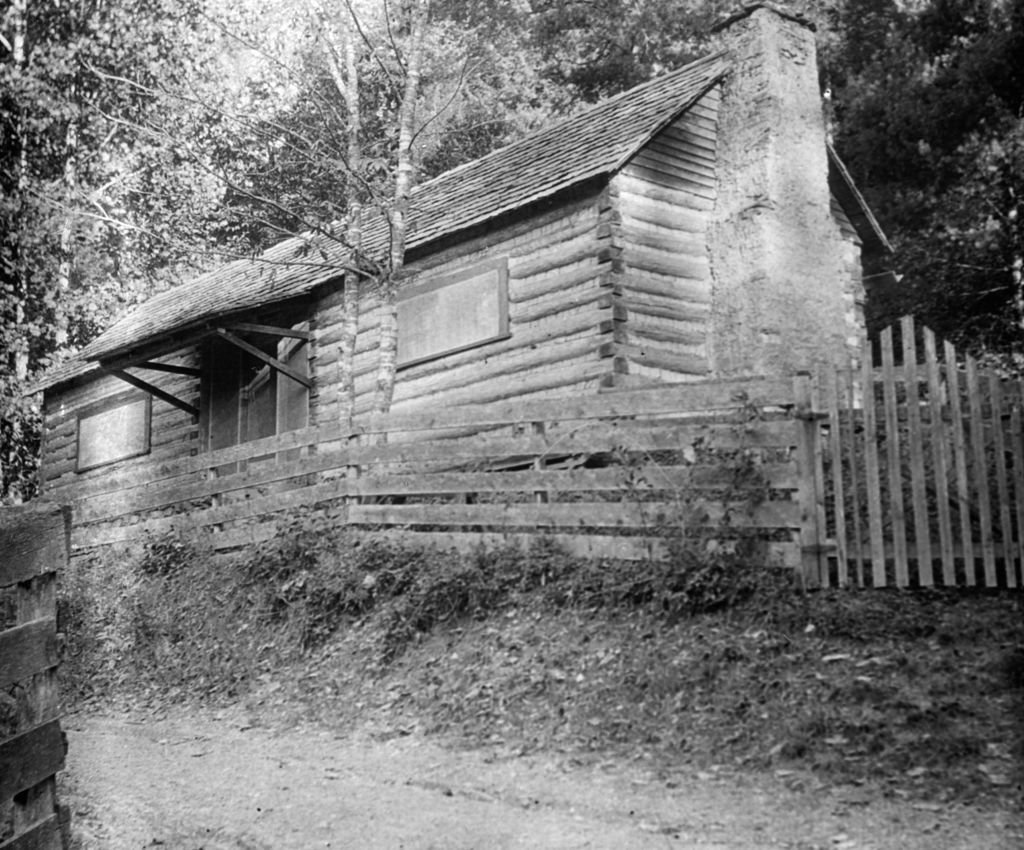 ---
The family had no electricity or running water. At least sometimes they had an old battery and could listen to the squeaky radio. In summer they could bathe in the river using soap they had made themselves. But the real challenge was in winter...
"We'd have a pan of water, and we'd wash down as far as possible, then we'd wash up as far as possible..."
Dolly's Journey to Stardom and First Love
Her loving uncles were so impressed listening to her sing while she washed the dishes that they knew she was going to be a star. Uncle Lewis gave her her very first real guitar, and when she was ten, uncle Bill drove her around to sing on local radio stations.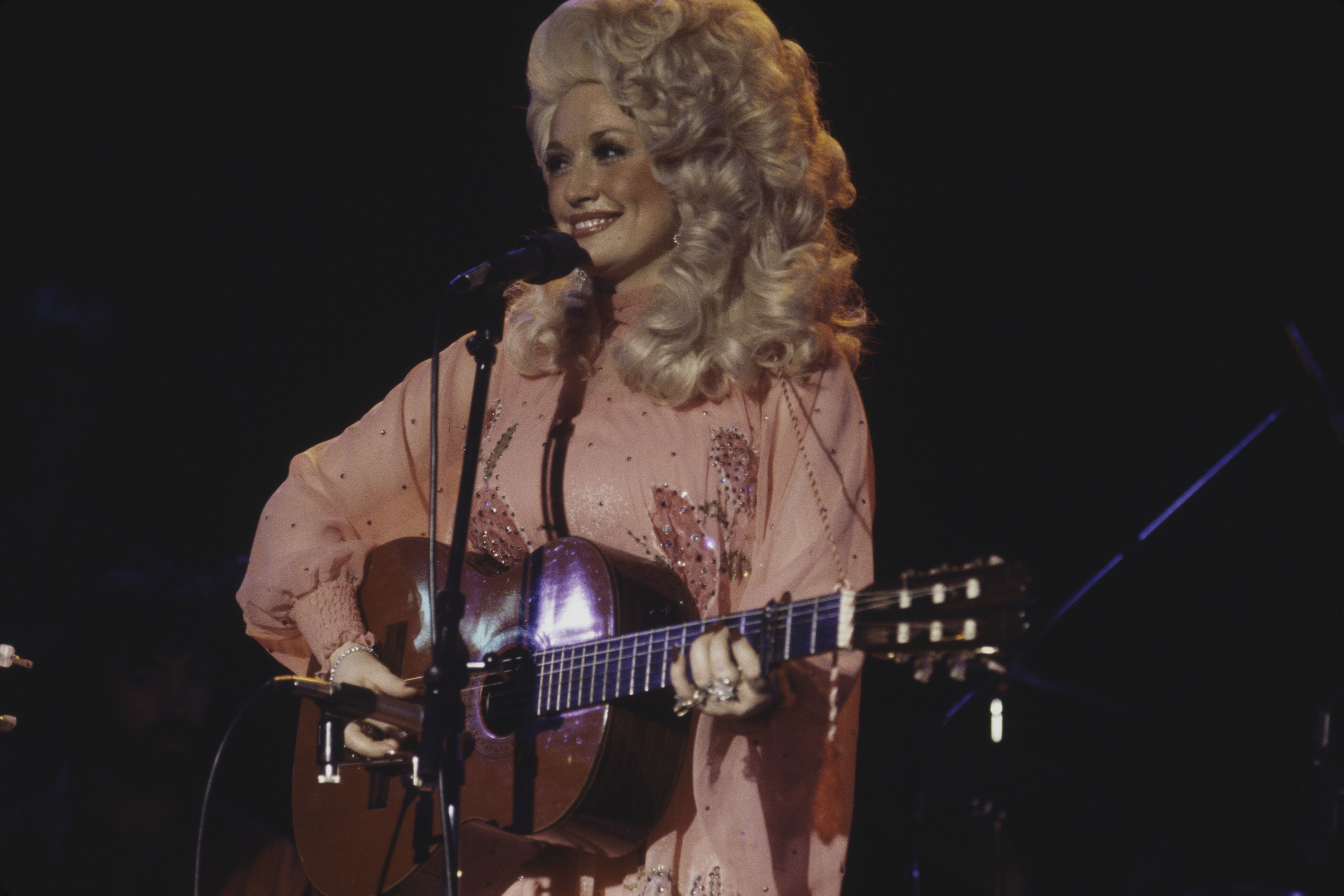 ---
Her first great love left her weak at the knees. Dolly was only 13 when she met the first man to ever sweep her off her feet, and it wasn't the mystery husband she is married to today! And who can blame her for falling madly in love with the 'Man in Black' himself: Johnny Cash.
Of course, Johnny was twice her age and married. It was nothing but a school girl's crush. Dolly met her real true love five years later. If there was one thing she always knew, it was that she was going to be famous. But she couldn't do that in her small hometown. 18 and full of dreams, Dolly packed her bags and moved to Nashville to make music.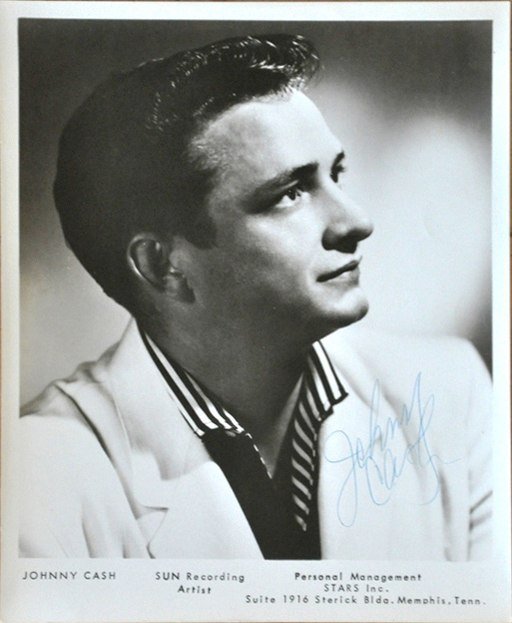 ---
Meeting The One 
However, it turned out to be a mean town and the hopeful young woman suffered in her new surroundings without her family. One dashing young gentleman made it all better. On her first day in Nashville, Dolly met the man of her dreams and the love of her life.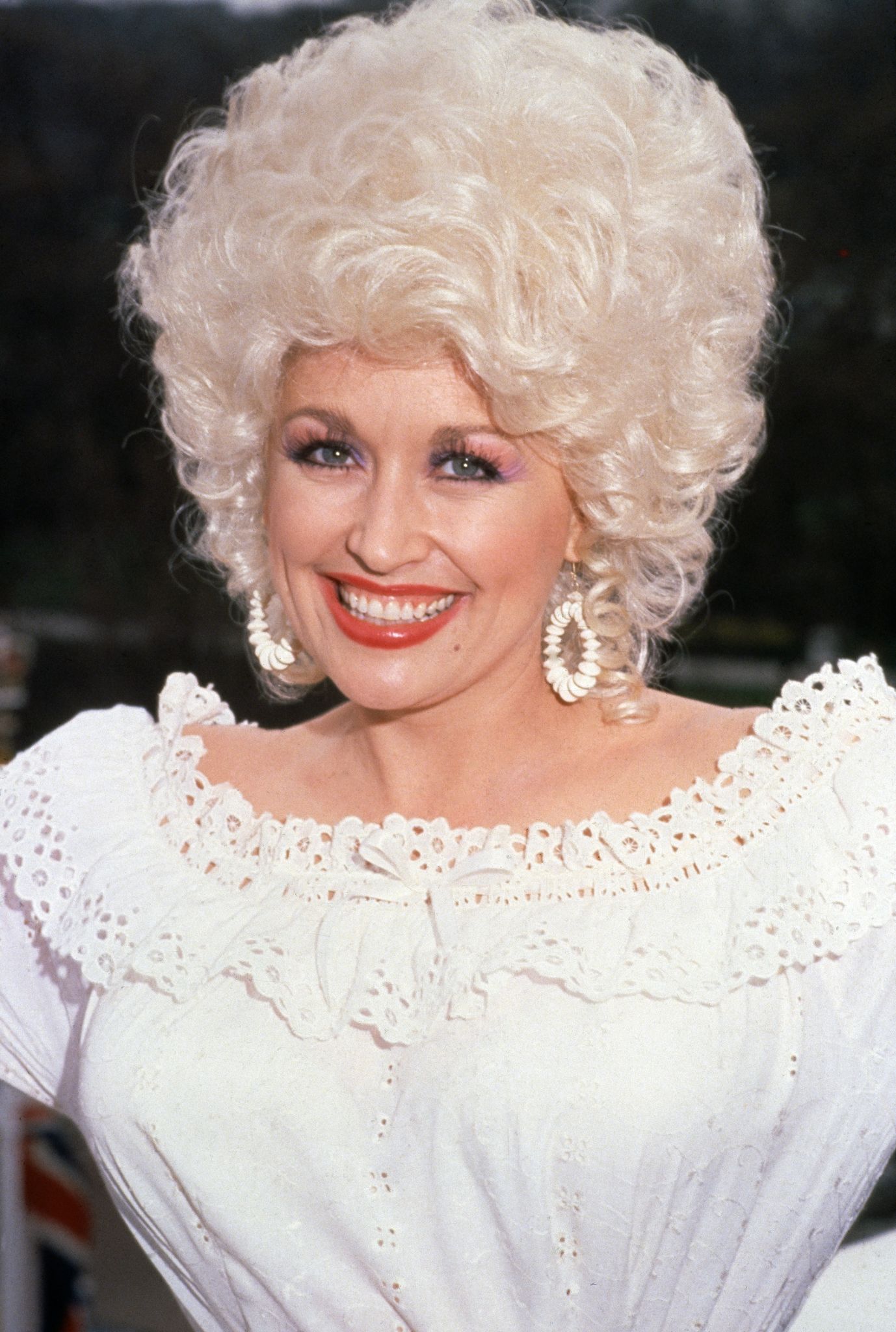 ---
She was washing her clothes at the laundromat when a charming lad of 21 drove by in his truck. Dolly's 55-year-romance began that moment when young Carl Dean stopped his white Chev to warn her about getting sunburnt in her dress. Carl immediately knew that Dolly was the one. 
"My first thought was I'm gonna marry that girl... My second thought was, 'Lord, she's good lookin.' And that was the day my life began," Carl said.
But it wasn't that simple... When the love birds wanted to get married two years later, Dolly was advised against it. And who didn't want the love-struck couple to seal their unwavering love in marriage? 
Dolly's own record label said it would hurt her career if she was no longer a single lady. Part of her success was her sex-symbol status. At least that was what the record label thought. Carl's mother was devastated; she wanted nothing more than to throw a big wedding for her son after her only daughter had eloped. Dolly was torn - should she follow her heart or obey the record label that paid her bills?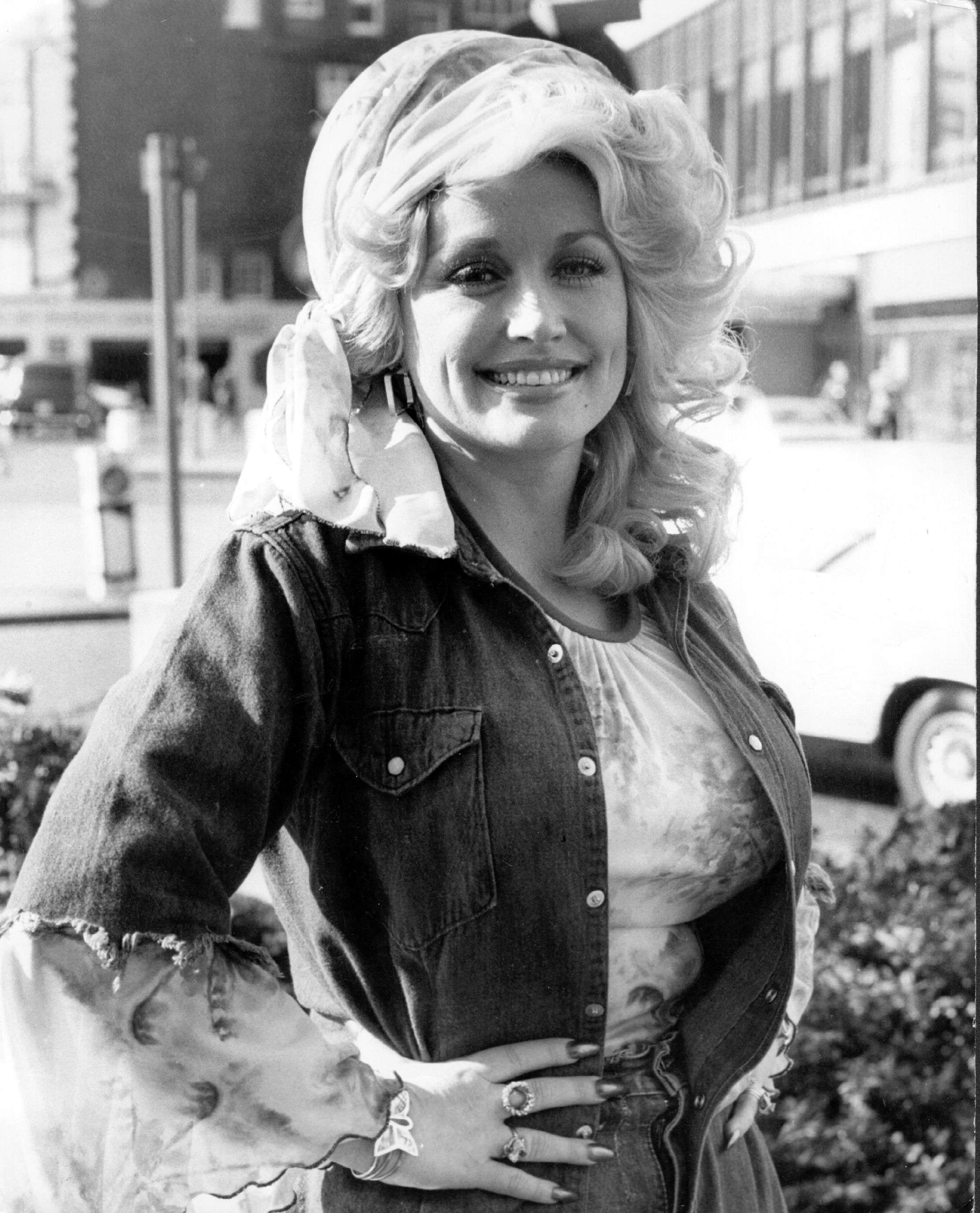 ---
She had a clever plan that no one could suspect: That same weekend, Dolly got married in secret. They tied the knot out of town and way from the press so that no one could find out. To shroud their special day in even more secrecy, Dolly and Carl had only three witnesses: Dolly's mama, and the preacher and his wife. And just like her little 'coat of many colors,' Dolly's wedding dress was also very special.
"My mother made me a little white dress and a little bouquet," she recalls.
Did she get in trouble for defying her managers? A year after their secret wedding, Dolly's record label approached her to boast about the good advice they gave her to not get married. 
"So a year later the record label said, 'now see, look how good you're doing. Now if you'd have got married you probably...' Dolly said, 'I got married the weekend you told me not to!'"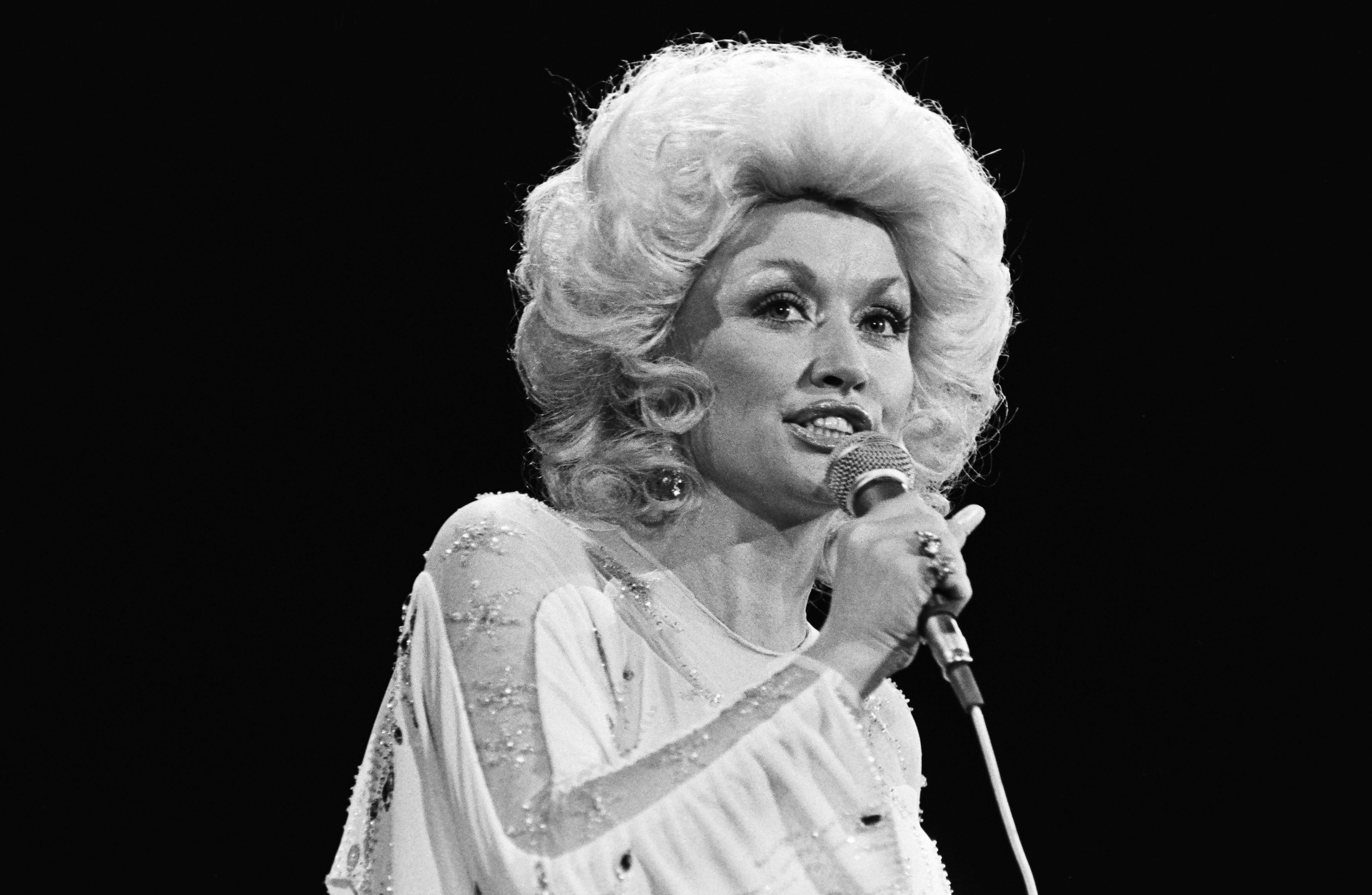 ---
Mysterious Husband
But how did Dolly and her new husband manage to keep such a big secret from the world? Even to this day, Carl remains a mystery. There are almost no public photos of him, and the couple works hard to keep it that way.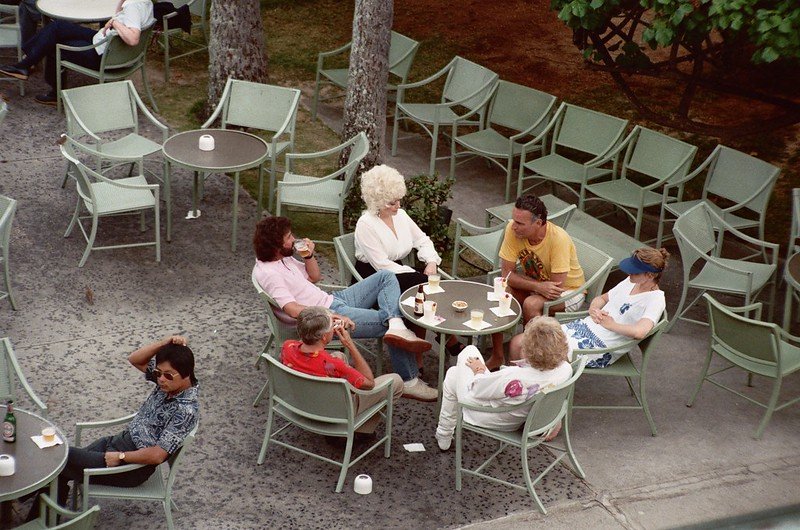 ---
Carl only ever attended one of Dolly's events. It was for an award ceremony in 1996 after they had already been married for 30 years. On the drive home, Carl made it clear he would never again be seen at another such event.
"Carl turned to me and said, 'Dolly, I want you to have everything you want, and I'm happy for you, but don't you ever ask me to go to another one of them dang things again!'"
Today the couple has been married for 53 years. But it wasn't the perfect fairy tale romance. Dolly Parton struggled with self-doubt and jealousy. Where do you think the song 'Jolene' comes from? Who did Dolly beg not to take her man?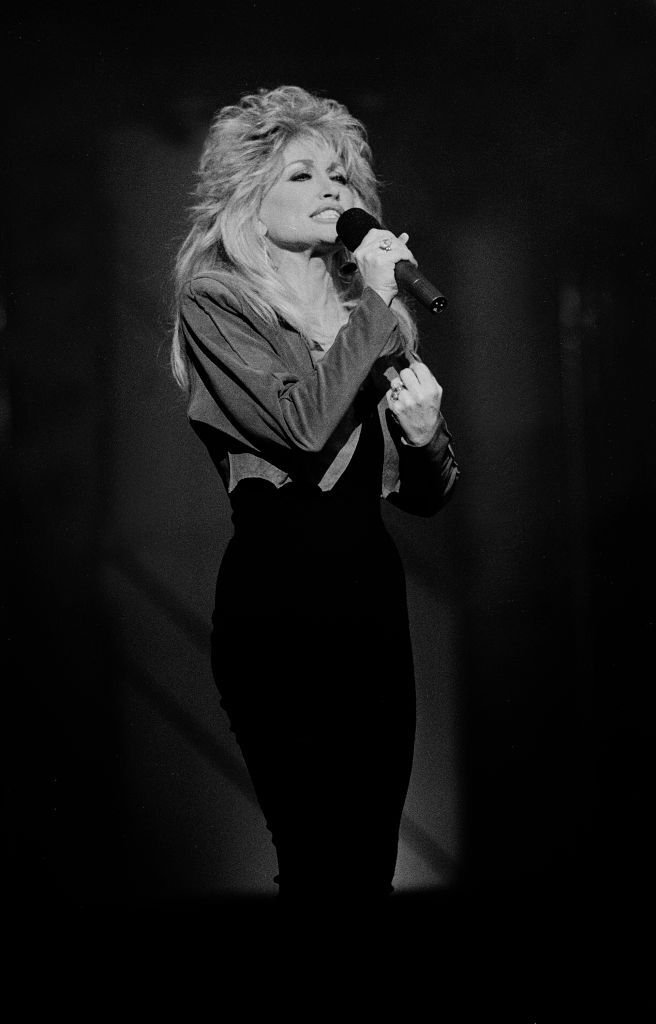 ---
Even though Jolene was not her real name, there really was a gorgeous young woman with "flaming locks of auburn hair" who had an eye on Dolly's husband, and she worked at the local bank. But not even a pretty redhead could smooch Dolly's devoted husband away from her. The couple are still just as in love as ever. And is there a secret to their lasting marriage? Dolly believes her husband is a gift from God. Who else could have coped with her bubbly personality and her wild sense of humor?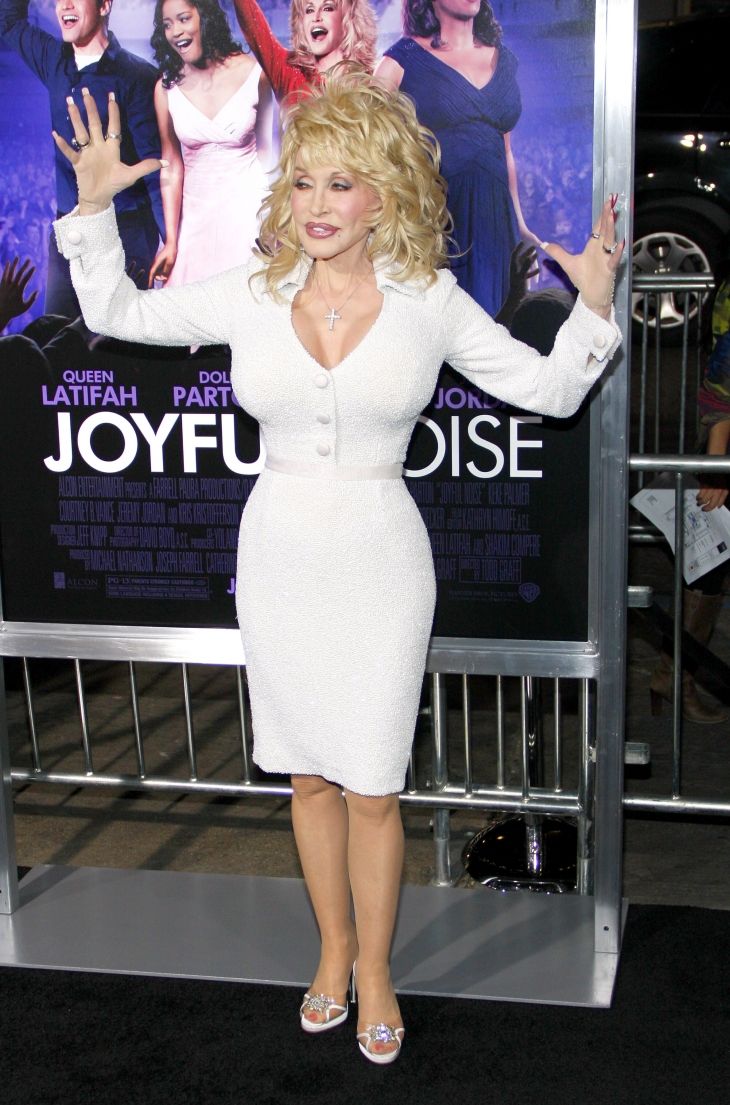 ---

"God knew I was gonna need someone like him if I was gonna do all this crazy stuff," Dolly admitted.
For their 50th anniversary, Dolly and Carl finally got to have the dream wedding they always wanted. They renewed their vows in a glamorous ceremony. One question Dolly is often asked, is why did she and Carl decide not to have children? It was, in fact, never a conscious decision. The country star once revealed in an intimate interview that it just never happened for them.
But do they have any regrets? Dolly did experience motherhood at a very young age, and it was one of her greatest joys. After she and Carl married, the newlyweds took five of her younger siblings under their roof and raised them as their own.
---
Dolly's Style
Heartbreaking and funny, the story behind her infamous style is not what one would expect. As a little girl, she was unhappy with the way she looked: she felt she was too short, her hands were too tiny, and her 'dishwasher' dirty blonde hair was never blonde enough. "I always wanted to be more than what I was," says she.
So what dramatic action did she take? Dolly modeled her look after one of the 'loose' women in their small hometown. "Part sincere and part synthetic..." Dolly has been described as many things because of fake nails, fake hair, fake eyelashes and especially her famous fake breasts.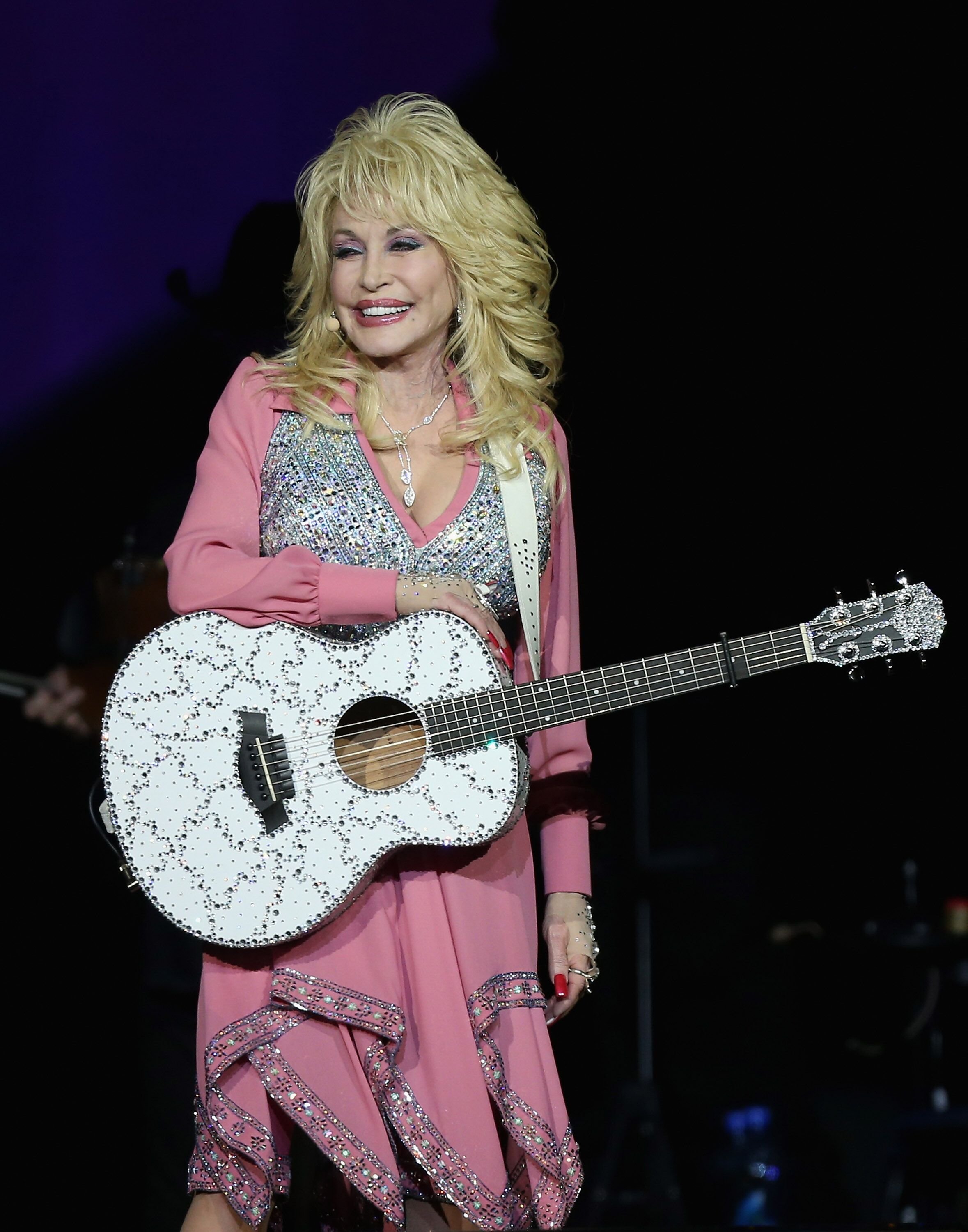 ---
Many celebrities might be hurt by such words, but how does Dolly respond to them? Dolly still feels she is not a beautiful woman. Her cosmetic procedures are no secret and the singer has never been shy to admit how she relies on it to make herself feel pretty. But one thing is for sure: the blonde bombshell has never been ashamed of anything in her life; not her looks or her country accent, and least of all her heritage and her poor upbringing.
"I'm proud of my hillbilly, white trash background... To me, that keeps you humble; that keeps you good," the singer admits.