Meet Beloved 90s TV Moms: Then and Now
Remember your favorite '90s TV shows? Did you notice that most of the best shows during that time were family oriented? You couldn't help but relate to their lives and experiences and that's why you loved them. Some of the most important characters on these shows were the moms. Here's a look at the most beloved TV moms of the '90s and what they're up to now!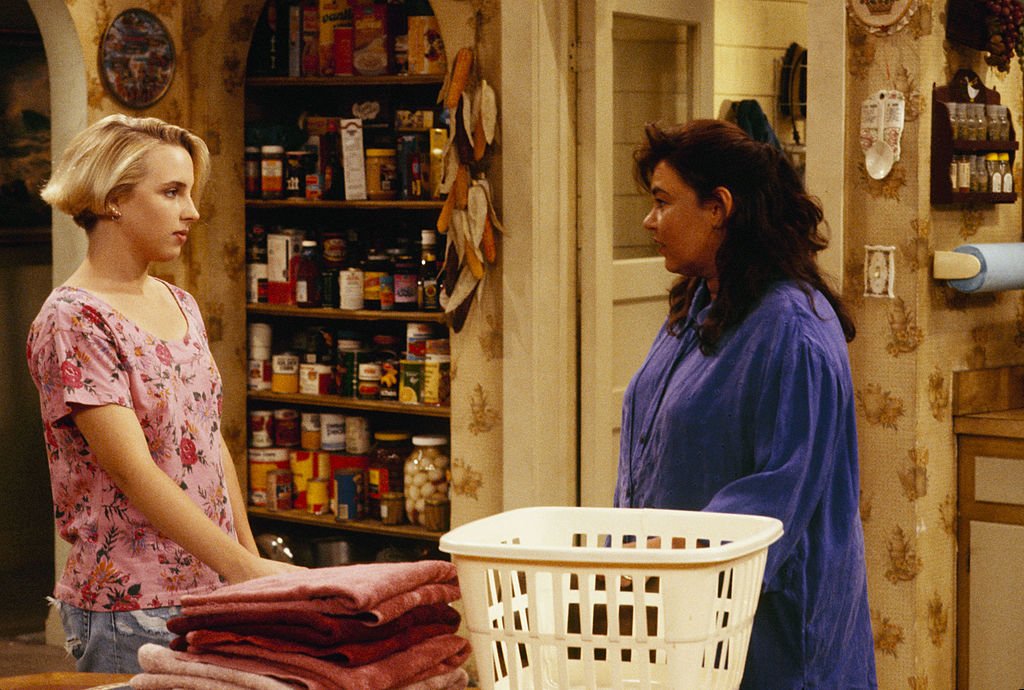 ---
JACKEE HARRY FROM SISTER SISTER
Then: Kicking-off our list is a well known African-American comedy actress, Jackee Harry. Harry is best known for playing tv mom, Lisa Landry on the Tia and Tamera Mowry lead sitcom "Sister, Sister." Before joining the hit family sitcom, Harry was won a Primetime Emmy Award for Outstanding Supporting Actress in a Comedy Series for "227."
---
Now: The actress has enjoyed a long-acting career appearing in over 90 films and television shows. She has appeared in recurring roles in tv shows like "Everybody Hates Chris", "The First Family" and "The Paynes". She recently appeared in tv movies "Pride and Prejudice: Atlanta" and "Love in Store."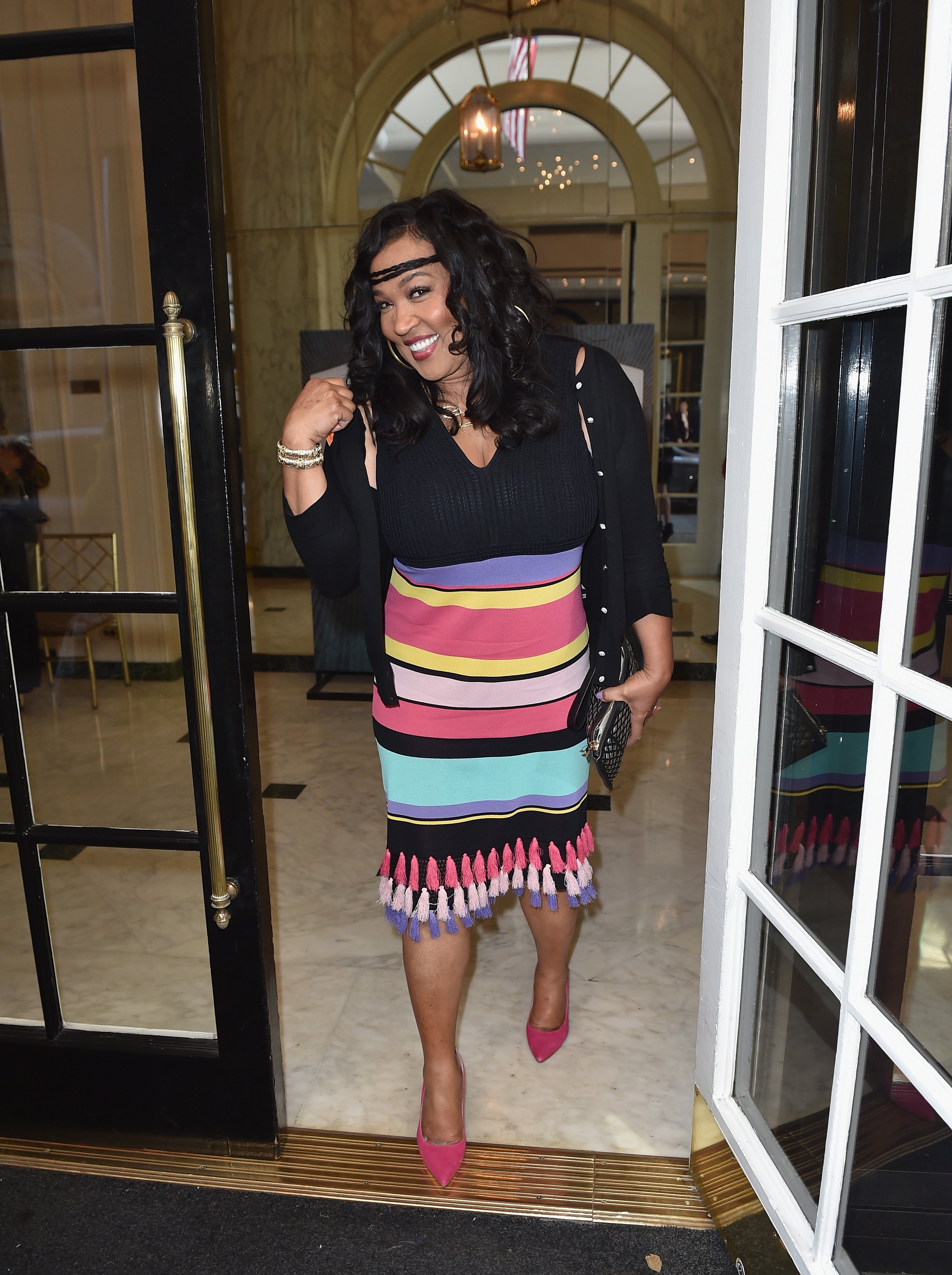 ---
LORI LOUGHLIN FROM FULL HOUSE
Then: With her timeless girl's next door looks, Lori Loughlin broke out on the long-running soap opera, "The Edge of Night." Afterwhich she landed a role that made one of TV's most beloved moms, Becky Katsopolis from "Full House." She'd later reprise the role for the show's reboot/sequel "Fuller House." She is also known for her role in "90210."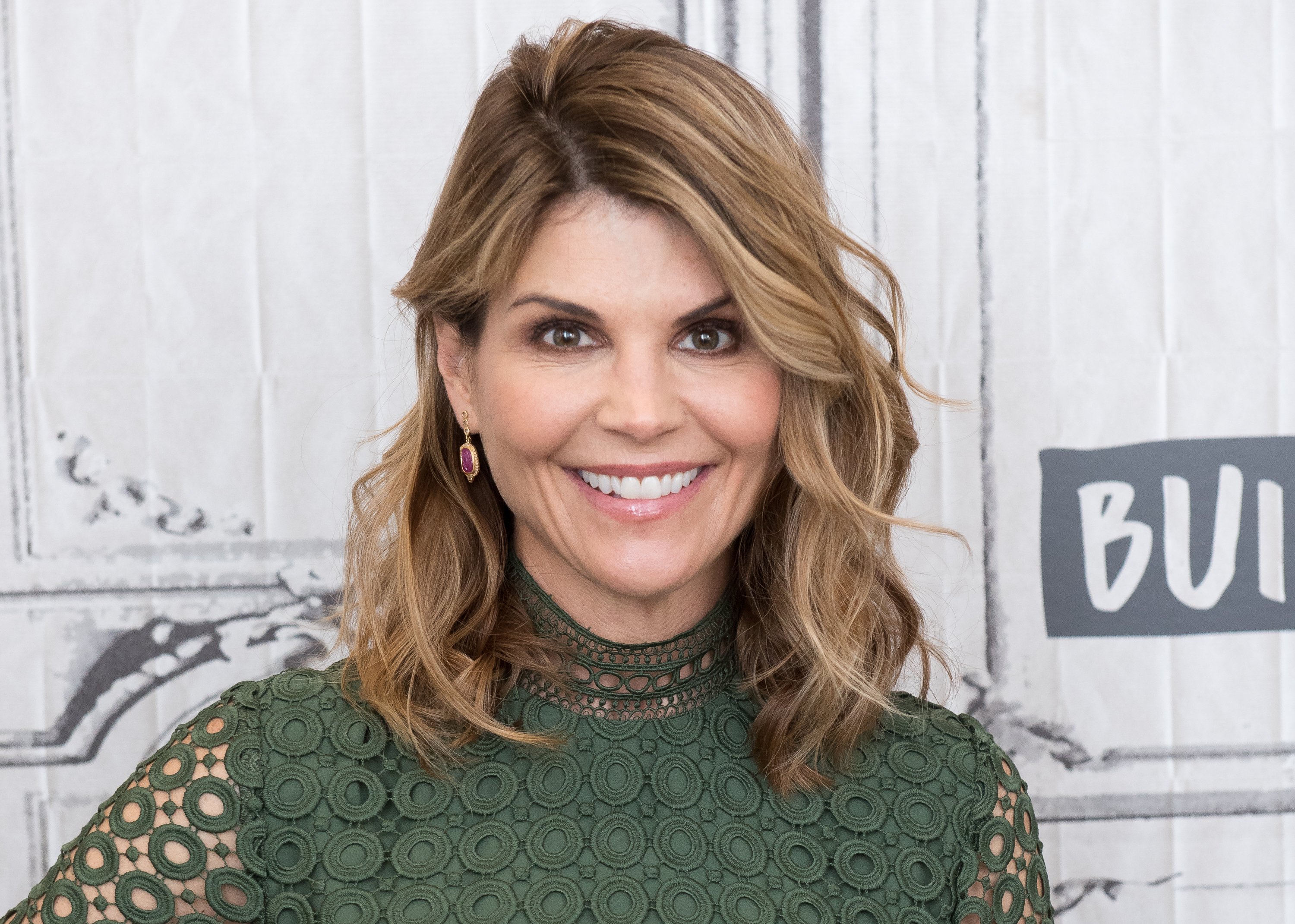 ---
Now: Loughlin has been the face of the Garage Sale Mystery television film series since 2014 and has appeared 14 films for the franchise. The actress is currently under trial as part of an unprecedented federal investigation into wealthy parents making six-figure payments to a college consultant to get their children into prestigious universities.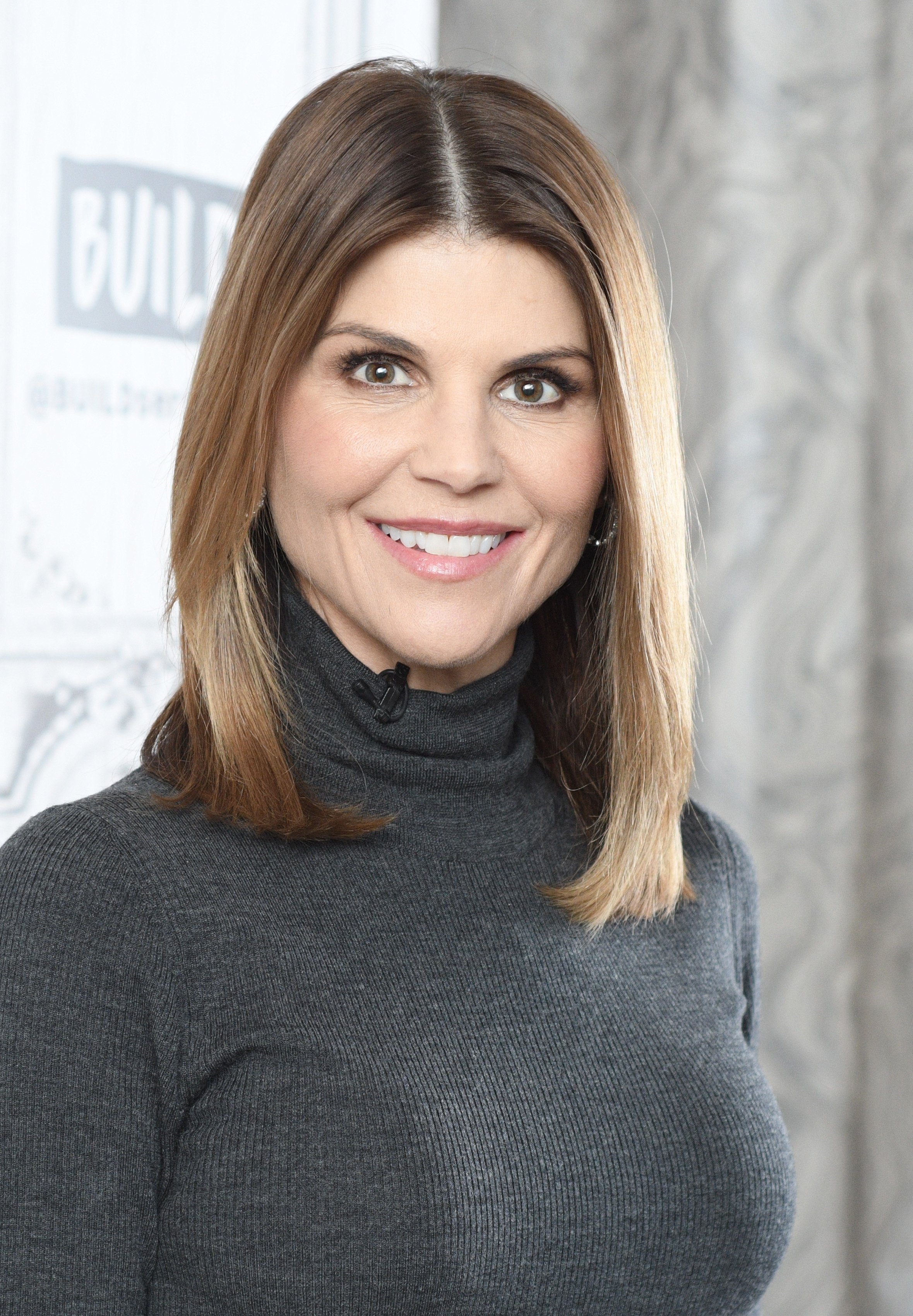 ---
ALLEY MILLS FROM THE WONDER YEARS
Then: Alley Mills played matriarch, Norma Arnold on "The Wonder Years" from 1988 to 1993. You probably remember the show better for it starred a young Fred Savage. She also appeared in "Dr. Quinn, Medicine Woman" for a few episodes and married actor Orson Bean in 1993.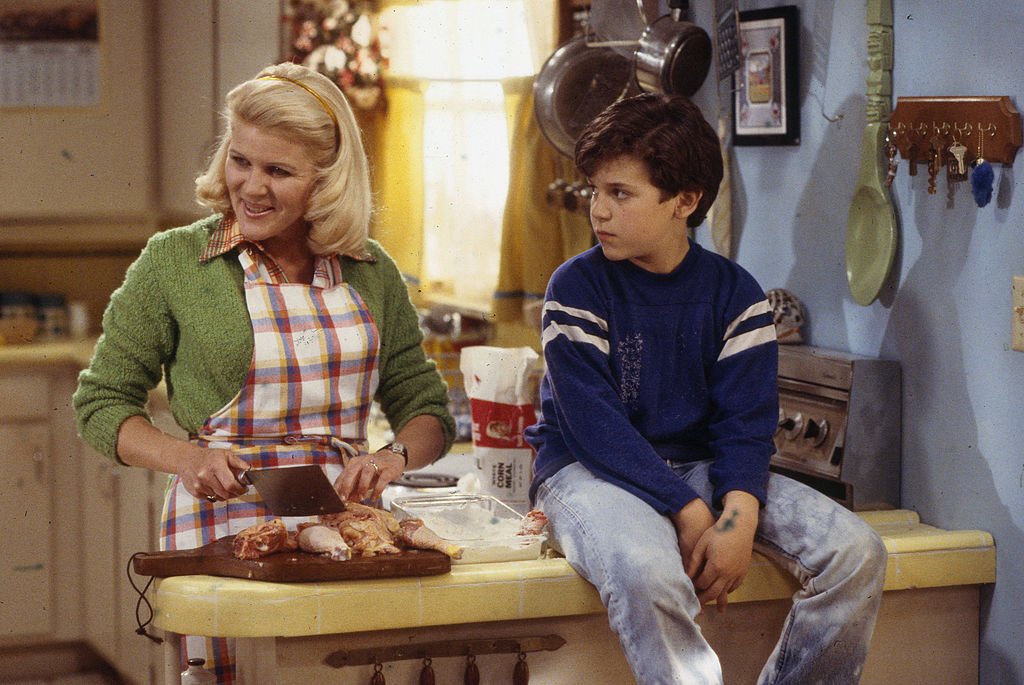 ---
Now: Mills had a long career on the soap opera "The Bold and the Beautiful" where she played Pamela Douglas from 2006 all the way up to 2019, for a total of 682 episodes. Sadly in February of this year, her husband of 27 years, Orson Bean died in a roadside accident, a week after performing together on the play "Bad Habits."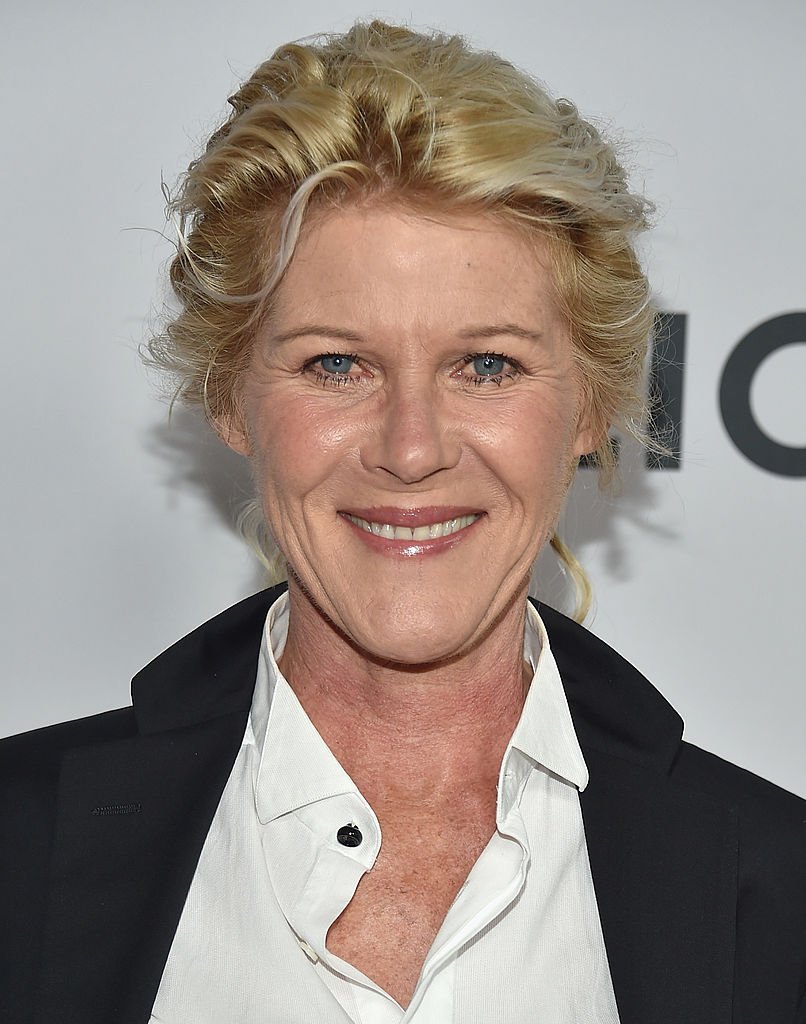 ---
CAROLINE RHEA FROM SABRINA THE TEENAGE WITCH
Then: Okay, she didn't play a mom but an aunt on the teen hit from the '90s, but Caroline Rhea was definitely a mother figure to a lot of witch hopefuls. She played aunt the original Hilda from 1996 to 2003. Since then she has been the voice of Linda Flynn-Fletcher on Disney's "Phineas and Ferb."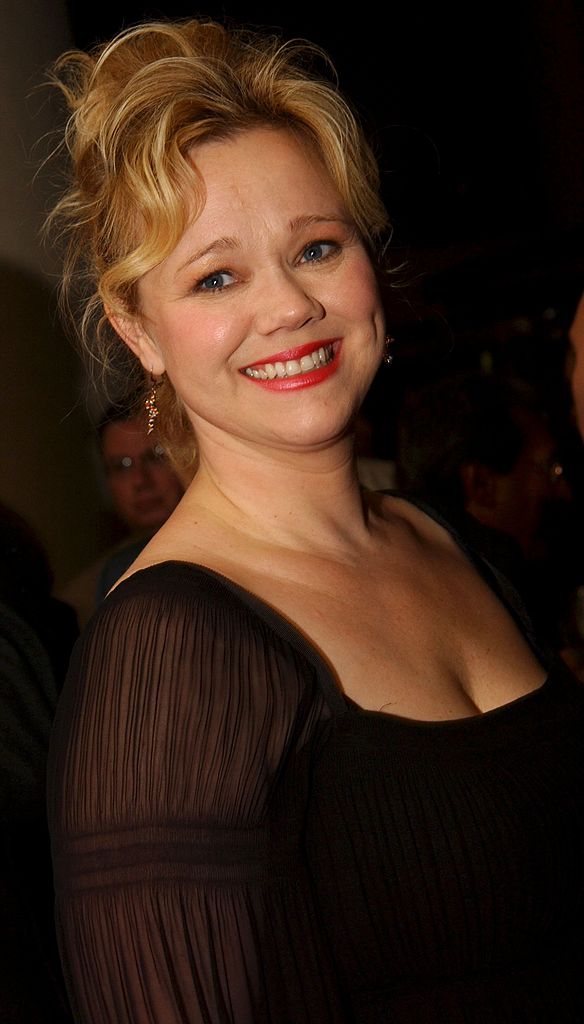 ---
Now: These the former witch is still tight with Disney. She currently stars in "Sydney to the Max" and has featured in a few  Canada based productions of "Bruno & Boots" tv movies. She has also recently gone on E! to share her excitement about the latest incarnation of Sabrina saying, "That show is amazing. It's just too scary."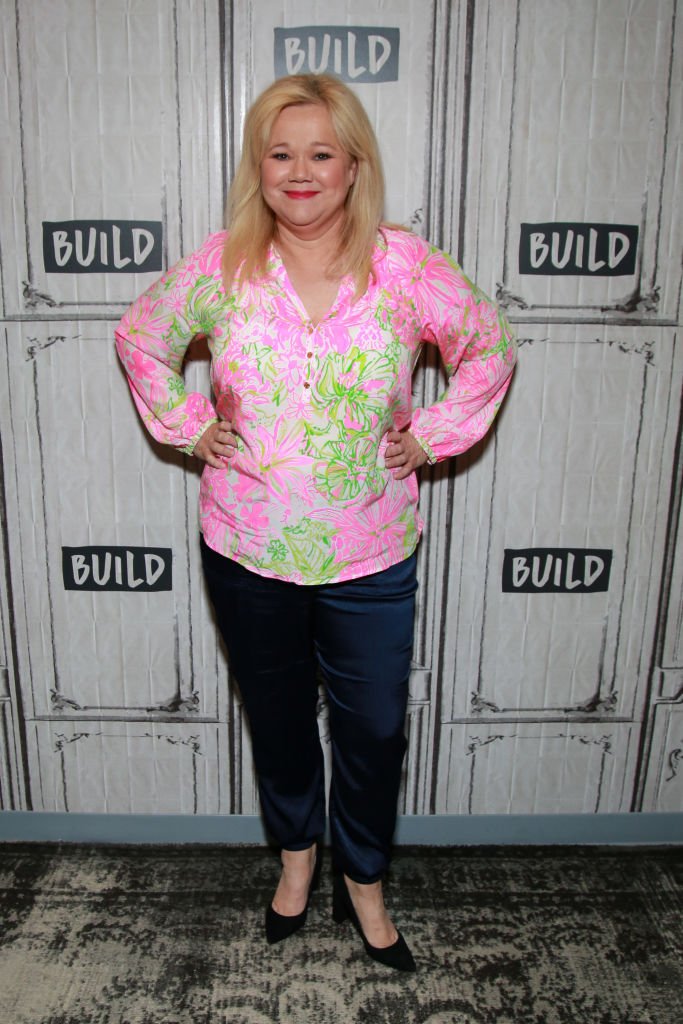 ---
LISA BONET FROM THE COSBY SHOW
Then: Back in the late '80s and early '90s, you'd find it hard to find a regular couch potato who didn't recognize the beautiful Lisa Bonet. She starred as Denise Huxtable on "The Cosby Show" and "A Different World." The actress married rock star, Lenny Kravitz for a while and share a daughter, actress Zoe Kravitz.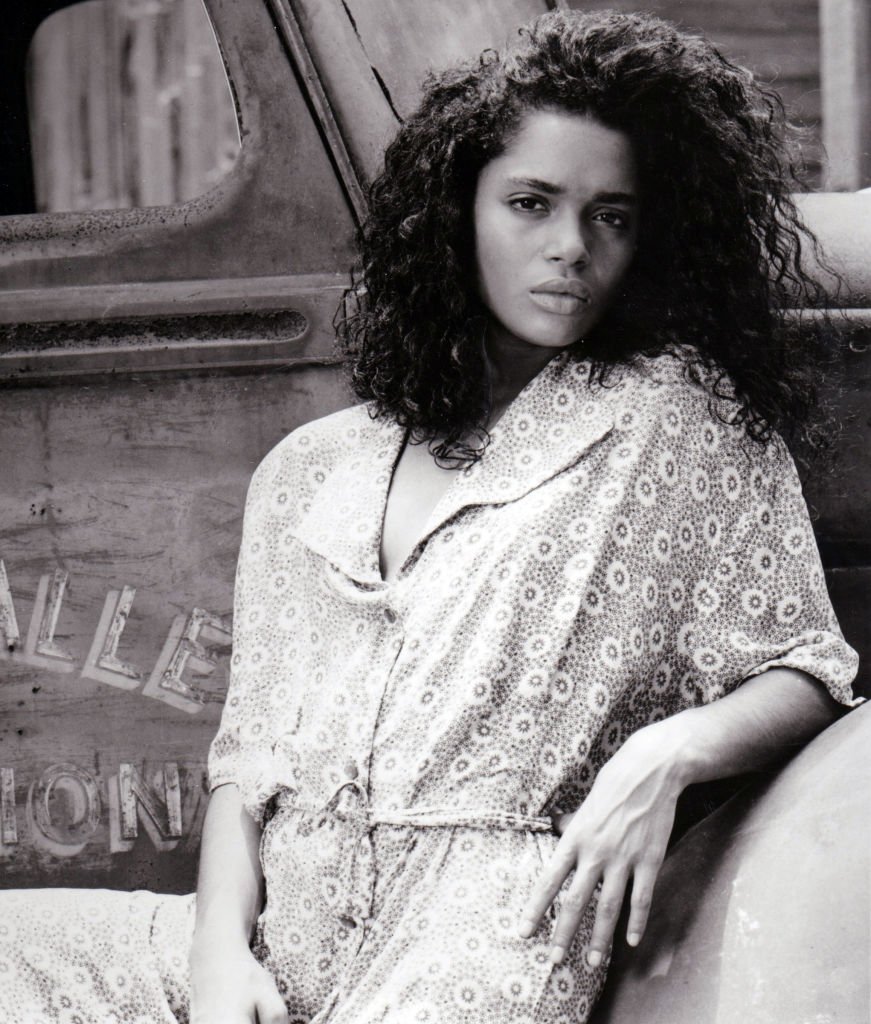 ---
Now: In the early 2000s, after years of co-parenting with Kravitz - after their divorce, and semi-retiring from acting - Bonet met and fell in love with Aquaman, Jason Momoa. He had always, secretly been in love with her. His support got her acting career back on track and she's since been on "Ray Donovan." The pair share two lovely children together.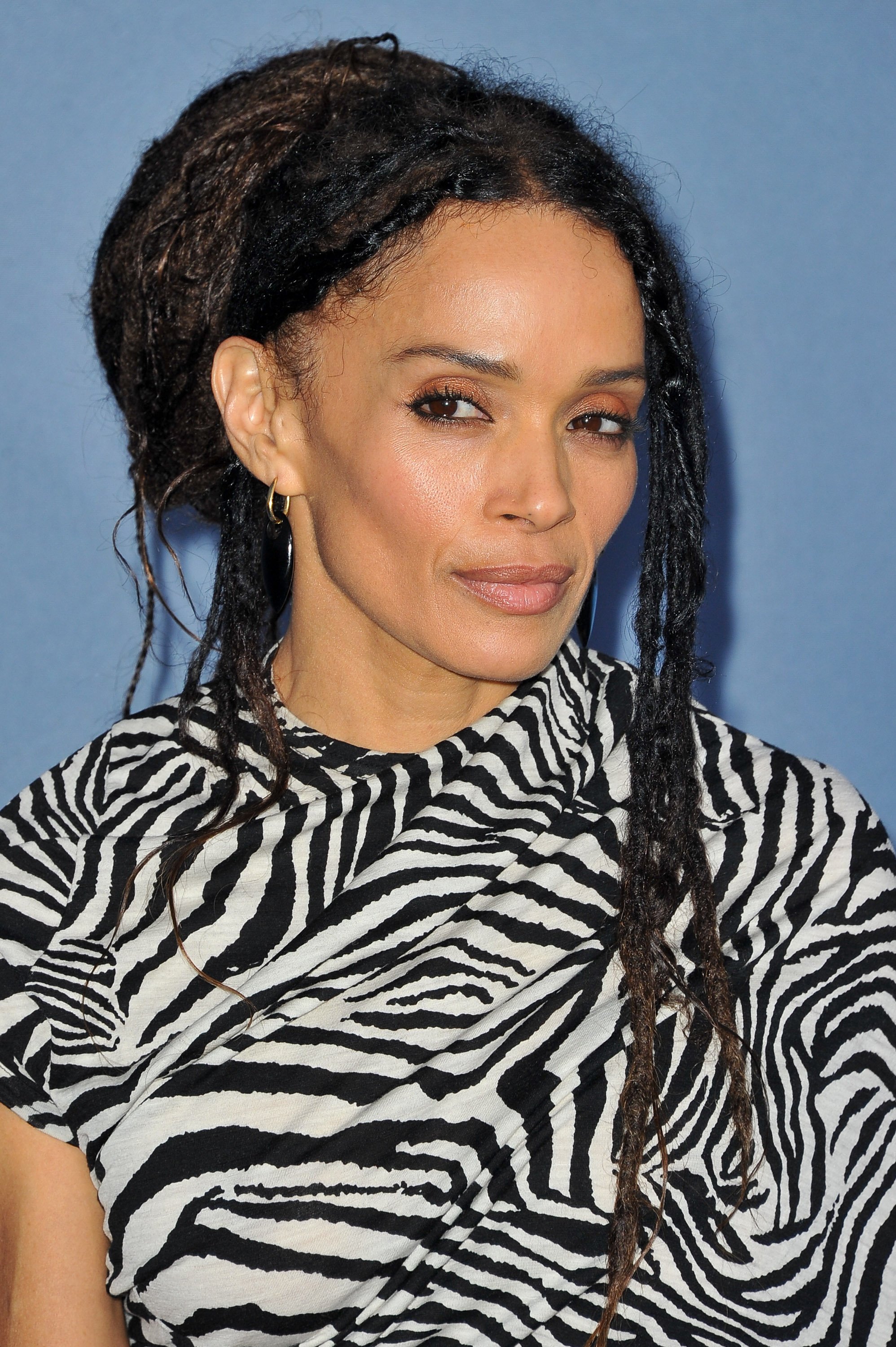 ---
PATRICIA HEATON FROM EVERYBODY LOVES RAYMOND
Then: Patricia Heaton won two out of her seven Primetime Emmy Awards for Outstanding Lead Actress in a Comedy Series during her time on "Everybody Loves Raymond." To say that she made an impression on her viewers and the critics would be an understatement. She struggled to find her footing a few years after it ended but has since found solid ground.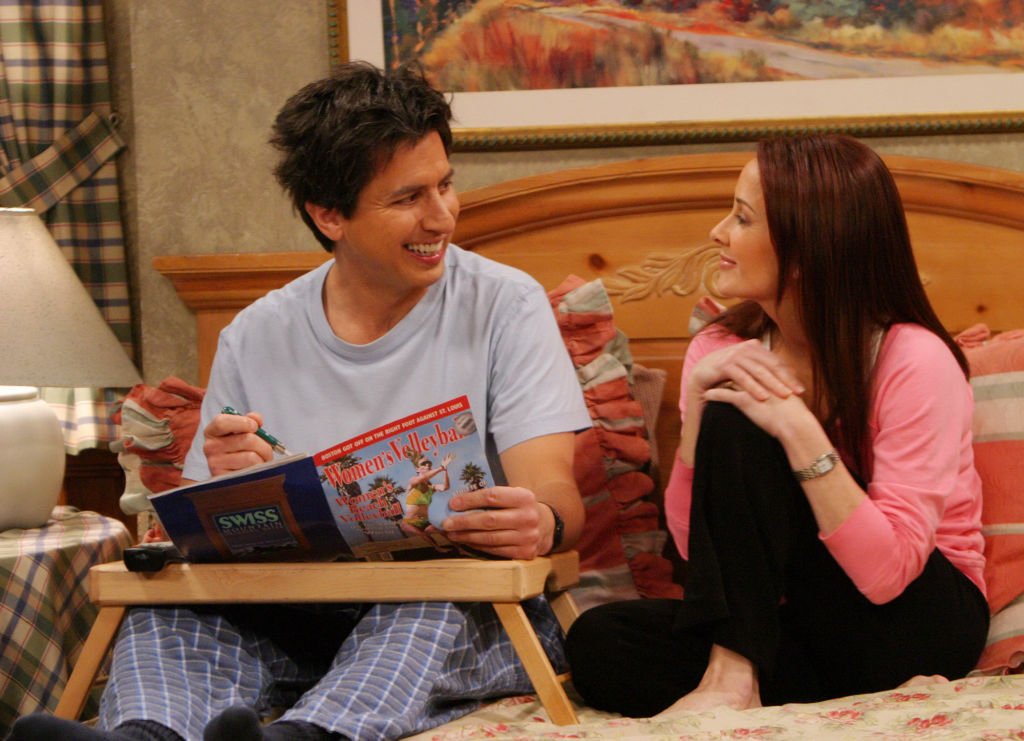 ---
Now: In 2009, she landed the lead role on "The Middle", a family-centered sitcom. It ran for 9 years and was nominated for a Primetime Emmy as well. Heaton also earned a Daytime Emmy for her cooking show, "Patricia Heaton Parties." The actress recently went on "The Real" to talk about how her co-star's helped with her sobriety.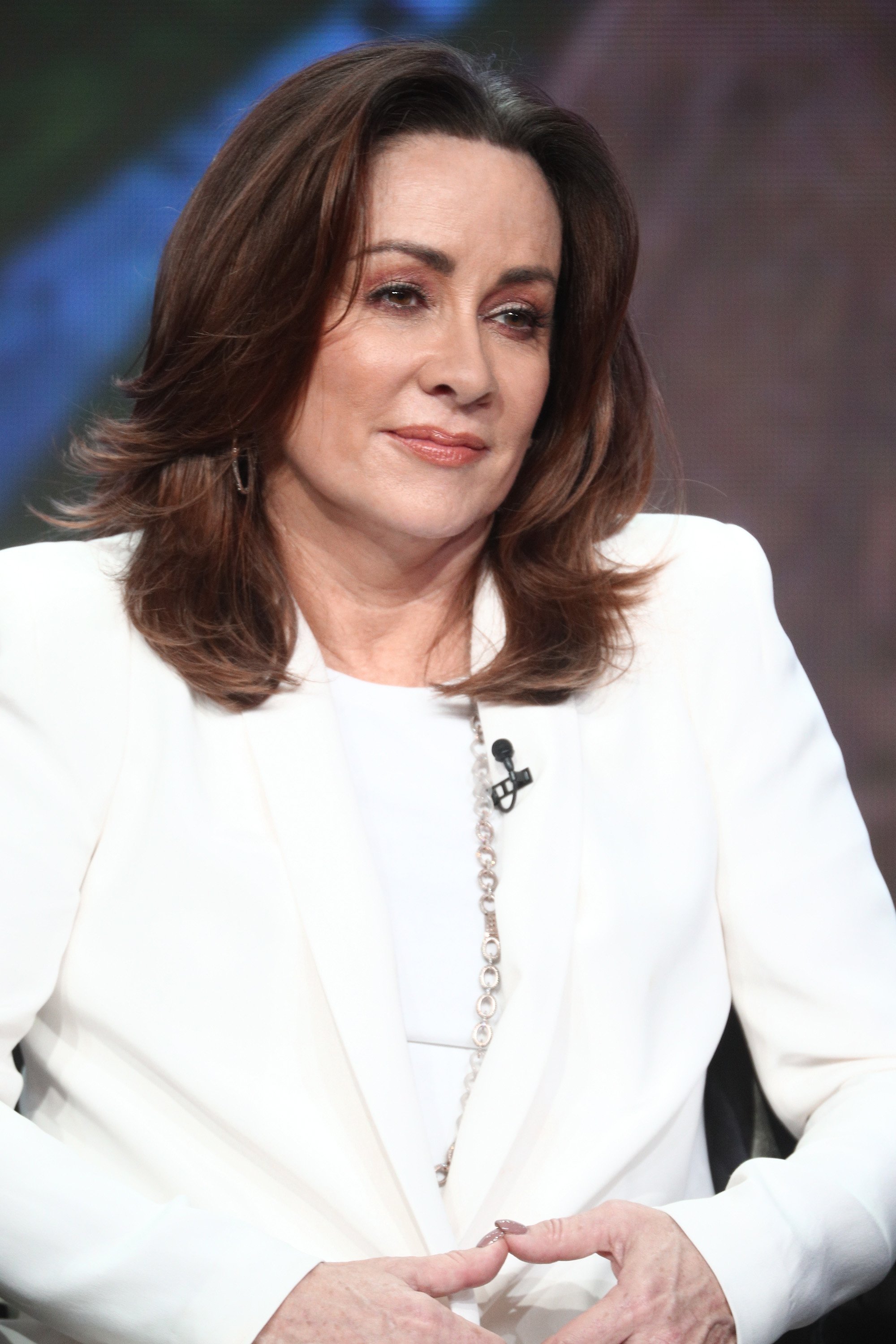 ---
DAPHNE MAXWELL REID FROM FRESH PRINCE OF BEL-AIR
Then: Best known for being one of the two actors to play Aunt Vivian on the Will Smith-led "Fresh Prince of Bel-Air", Daphne Reid will always be that hard-nosed aunt/mother figure to everyone. Apart from his sitcom, the actress has also appeared in shows like "Eve" and "Linic's".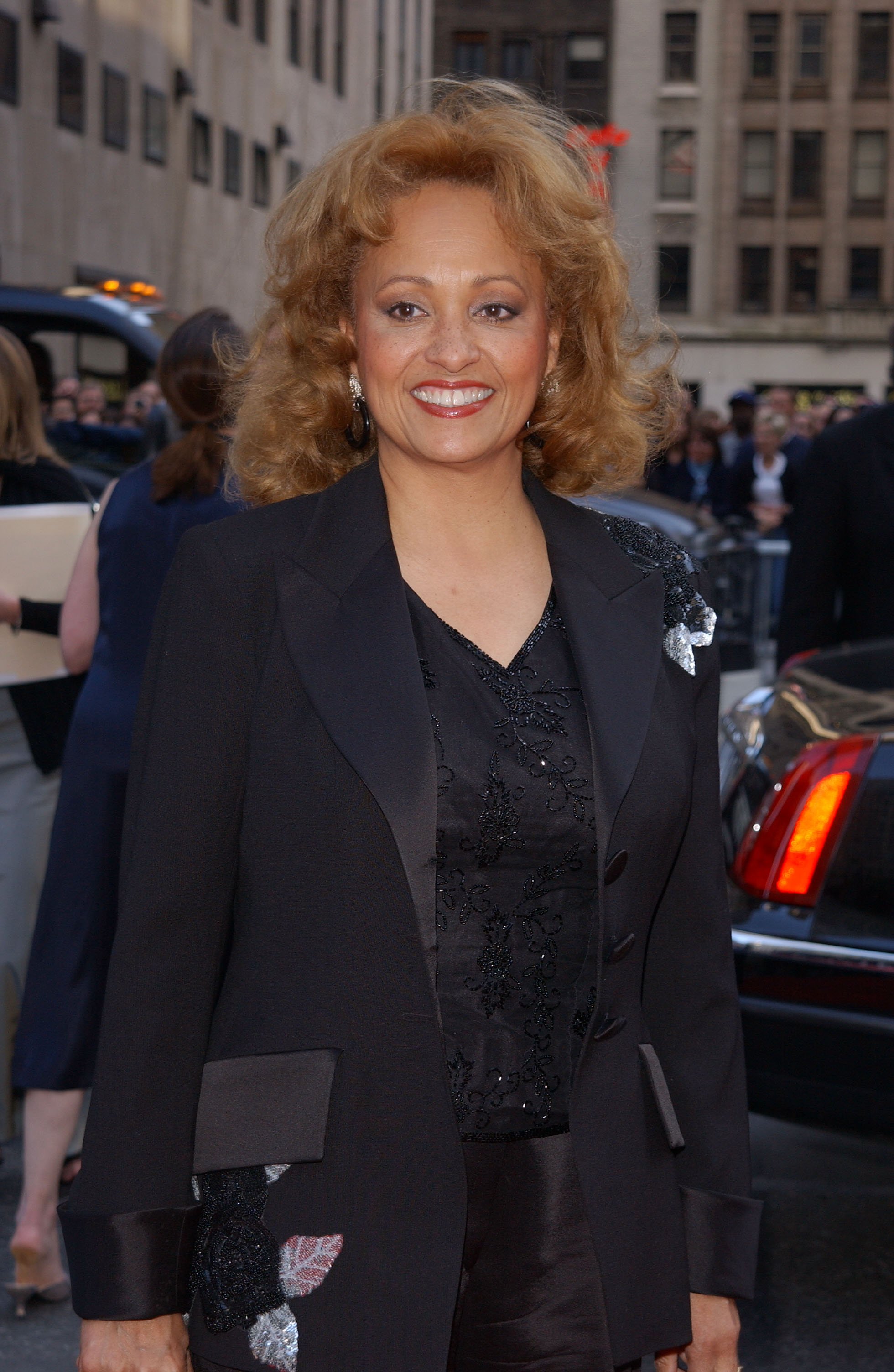 ---
Now: Reid is still acting, having been recently featured in "Jacqueline and Jilly." She has ventured successfully out of acting and has published four books of doors from around the world, and a memoir/cookbook entitled Grace, Soul & Motherwit. She also has a clothing line called Daphne Style and has been custom making linen swing coats and silk brocade toppers.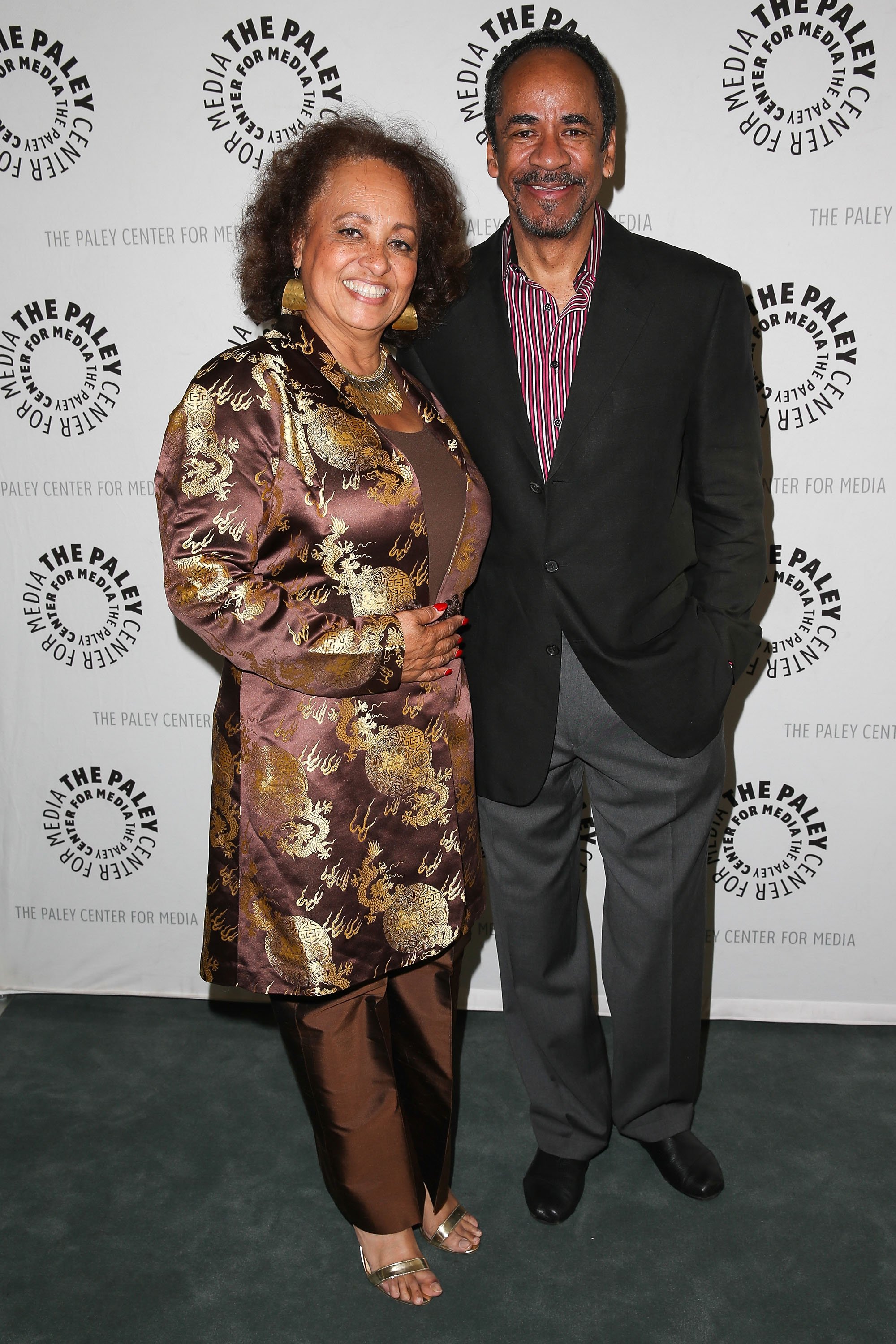 ---
BETSY RANDLE FROM BOY MEETS WORLD
Then: Betsy Randle played the matriarch of the Matthews family, Amy. Prior to joining the coming of age story that introduced us to Ben Savage, Randle was on "Home Improvement". She then appeared as a recurring guest on "Charmed" in 2004 then seemingly retired from on-screen acting, but suddenly returned in 2016.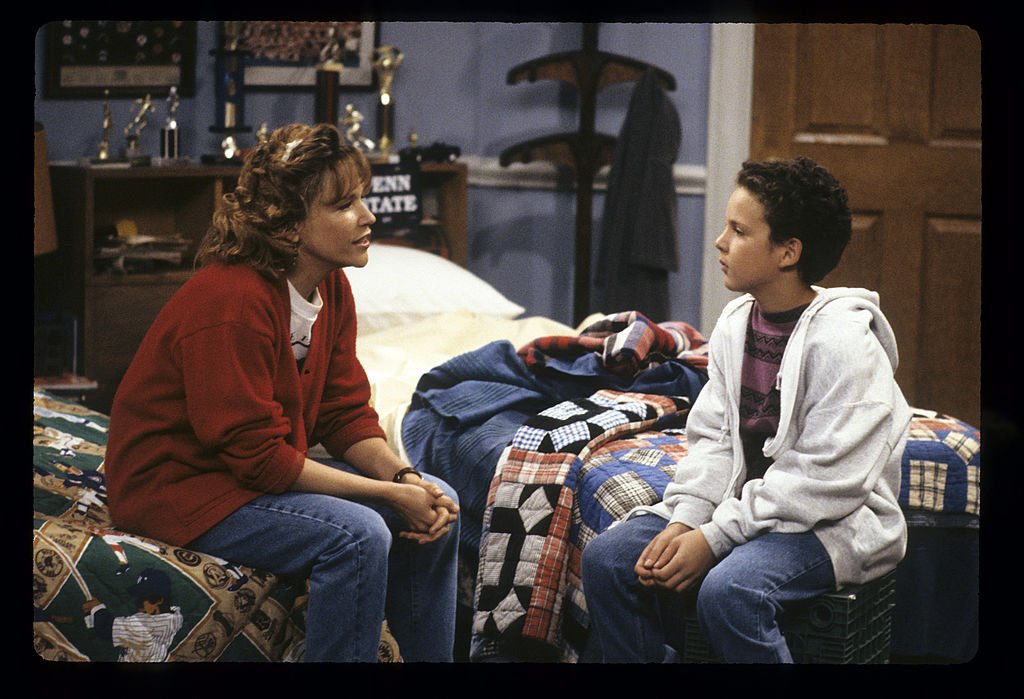 Now: The actress returned to show business with a couple of episodes on former College Humor star, Adam Conover's, Adam Ruins Everything.  She also reprised her role of Amy Matthew's on Disney's spin-off of the show she was on, called "Girl Meets World." This time the show stars her now-adult son Ben Savage, and his brood of kids.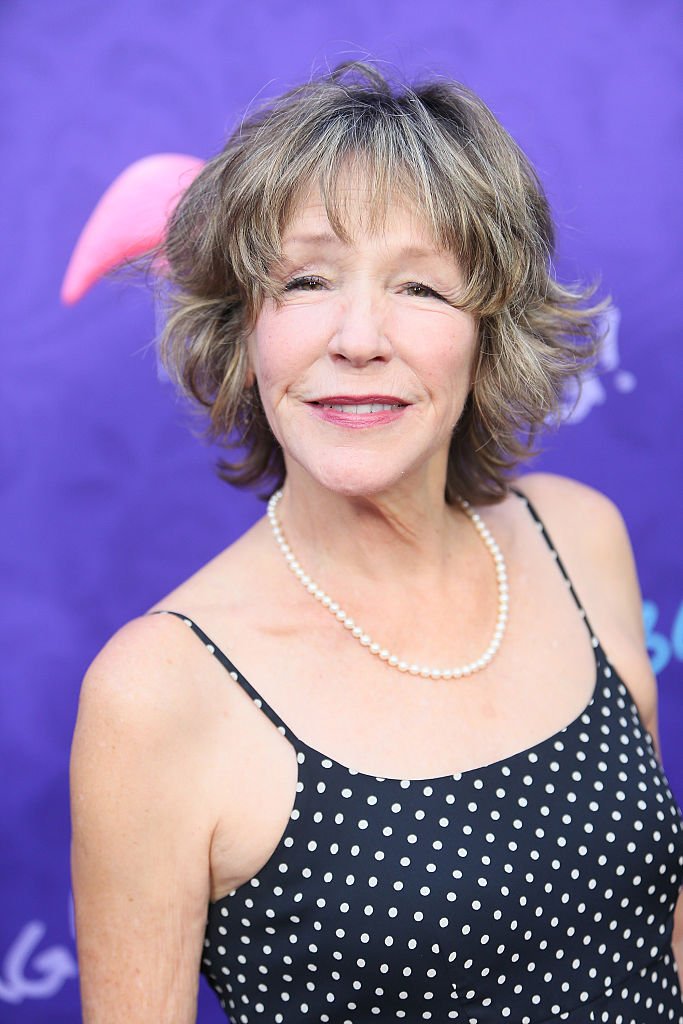 ---
TANYA ROBERTS FROM THAT '70s SHOW
Then: Before she was hot mom, Midge Pinciotti on "That 70's Show", she was Stacey Sutton on the Roger Moore lead James Bond flick, "A View to a Kill." Prior to that, she was the gorgeous femme fetal on "Charlie's Angels", Julie Rogers. Tanya Roberts had a Hollywood reputation for being drop-dead gorgeous. No wonder Kelso was into her.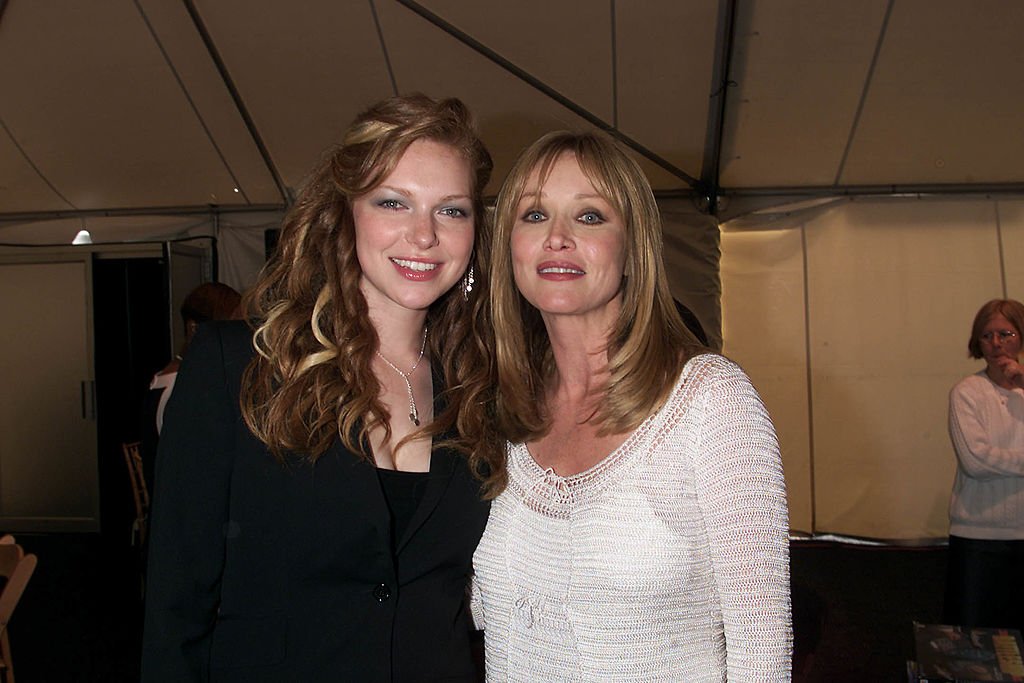 ---
Now: At 65 years of age, Tanya Roberts has left the world of acting. She retired in 2005 after appearing on an episode of "Barbershop" and "Eve". In 2015, she did have interesting comments to make about how the Bond films affected her career though. She told the Daily Mail UK that being on the Bond flick pigeon-holed her career.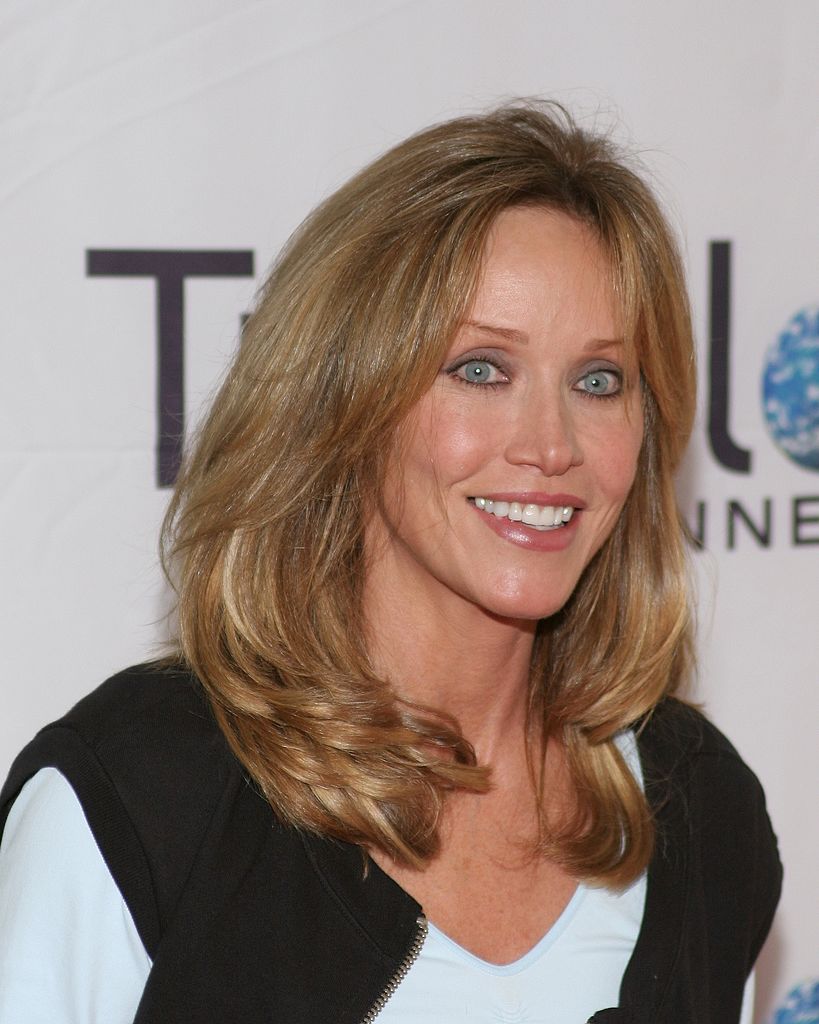 ---
SUZANNE SOMERS FROM STEP BY STEP
Then: Then: Suzanne Somers played the matriarch of the blended family sitcom "Step by Step." Prior to being cast on the show, the actress had achieved success for being on "Three's Company" for which she was nominated for a Golden Globe Award for Best Actress in a Television Series - Comedy or Musical.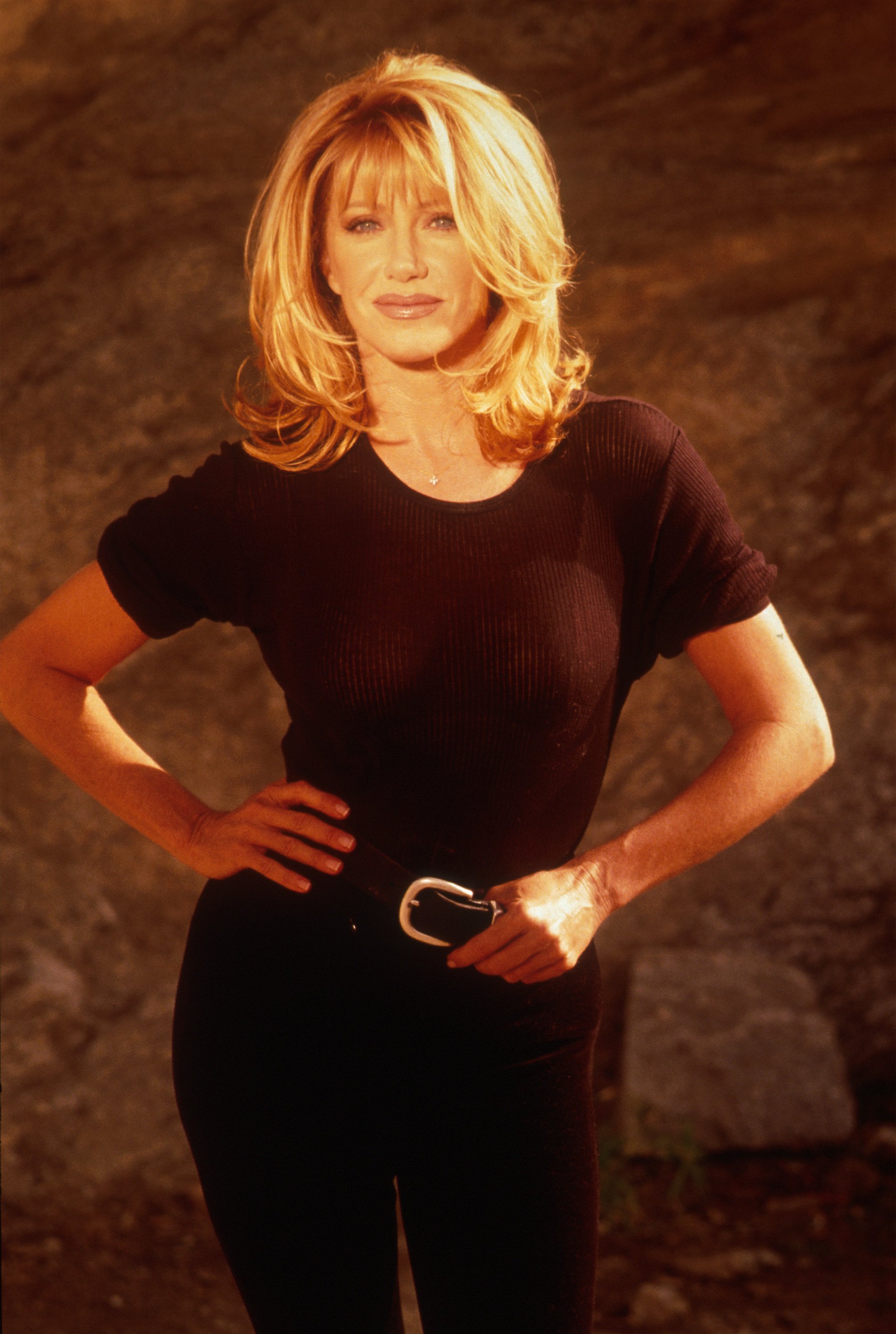 ---
Now: Shortly after "Step by Step" Somers retired from on-screen acting. Her last appearance was for an uncredited role in "Say it Isn't So." She also has a beauty brand, Suzanne Organics, which she started after she was diagnosed with breast cancer in 2000. She was also on "Dancing with the Stars" in 2015.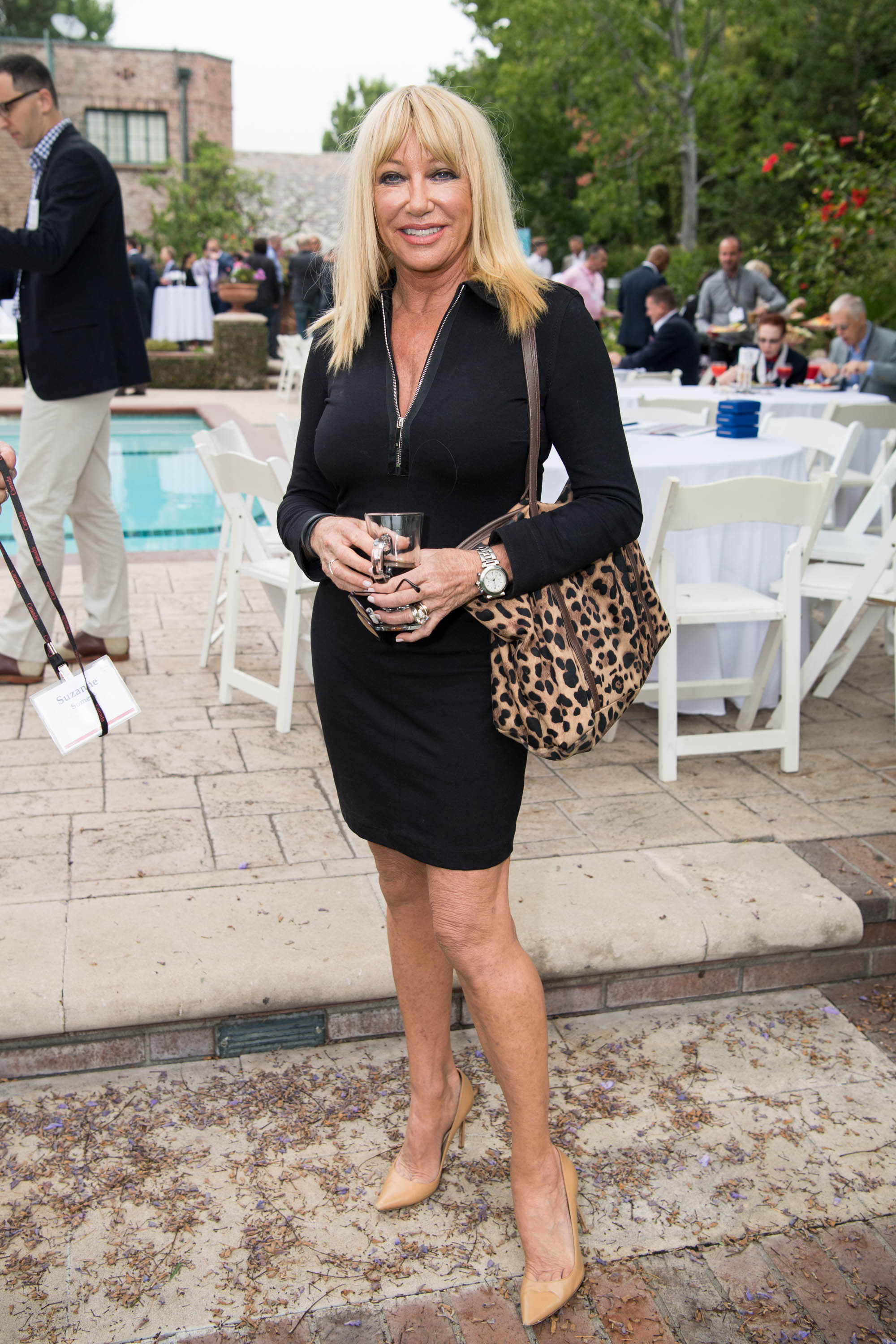 ---
FRAN DRESCHER FROM THE NANNY
Then: People best know Fran Drescher for her role as the boisterous yet beautiful Fran Fine from "The Nanny." The show shot Drescher to stardom and even earned her a few Golden Globe and Primetime Emmy nominations. She also starred in "Living with Fran" and more recently "Happily Divorced."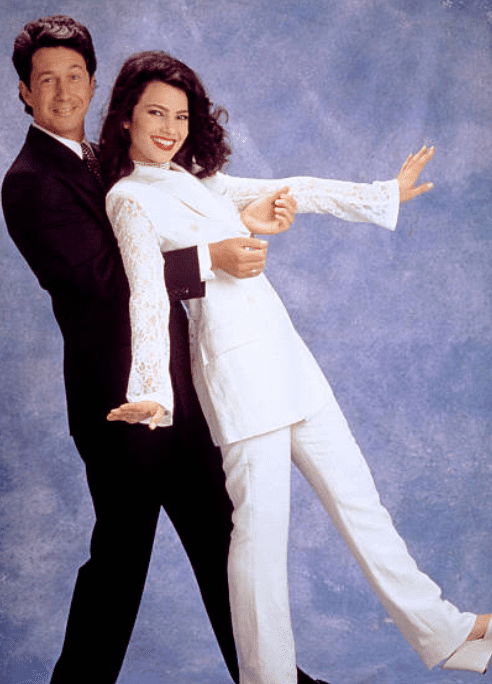 ---
Now: The actress has also successfully ventured into the world of production, serving as producer of shows like "Happily Divorced" and "The Fran Drescher Show." She is currently on a new NBC show called "Indebted". She recently went on spoke with InStyle on how her difficulties in the past like cancer, have shaped her into a new person.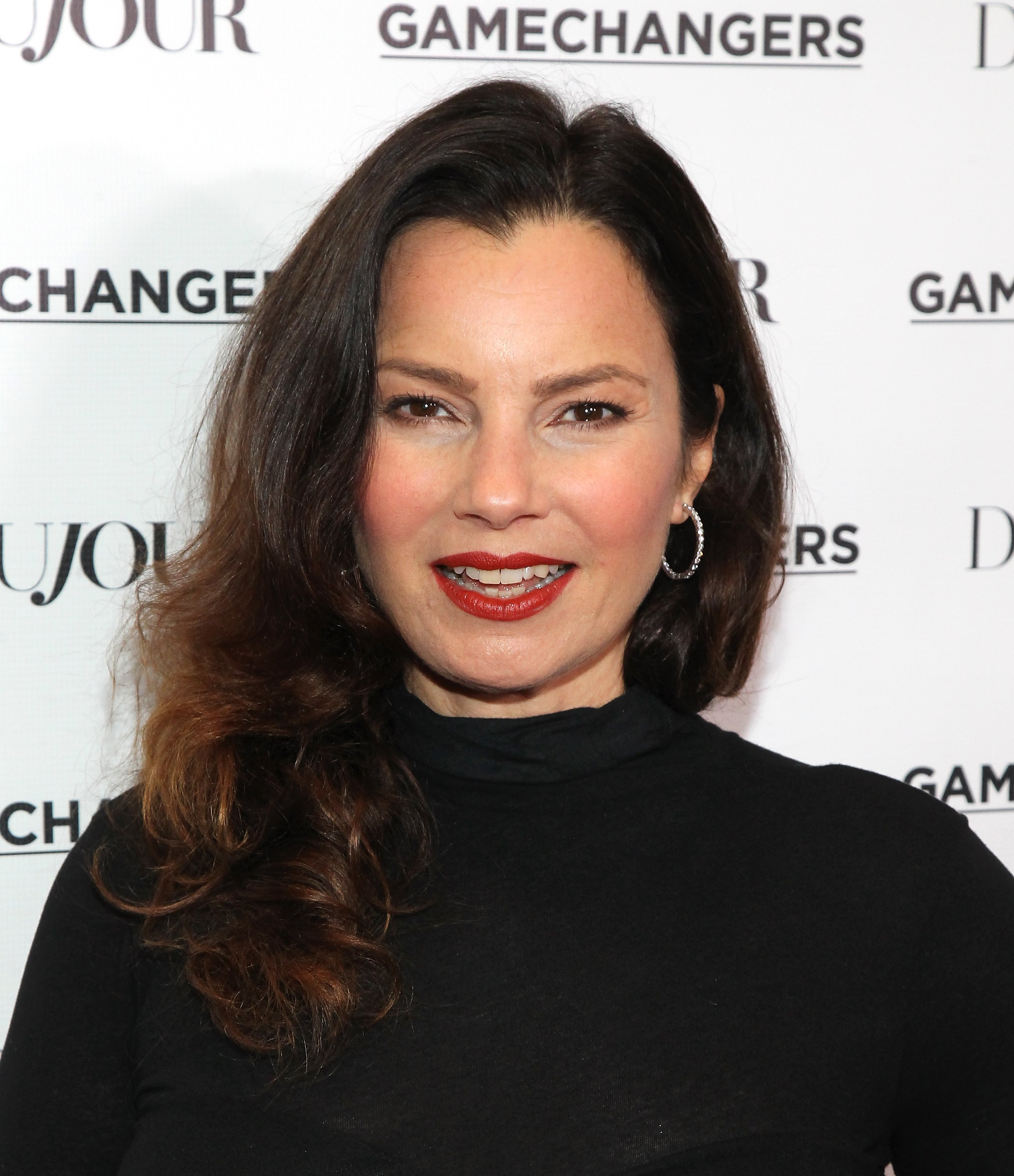 ---
KATEY SAGAL FROM MARRIED WITH CHILDREN
Then: If you're a "Married with Children" fan than you remember Katey Sagal as the lazy, know it all wife of Ed O'Neill's Al Bundy, Peggy. If you're a fan of controversial cartoon's then you know Sagal for being the long-time voice of Leela from "Futurama." But many will also recognize the Golden Globe-winning actress for "Son's of Anarchy."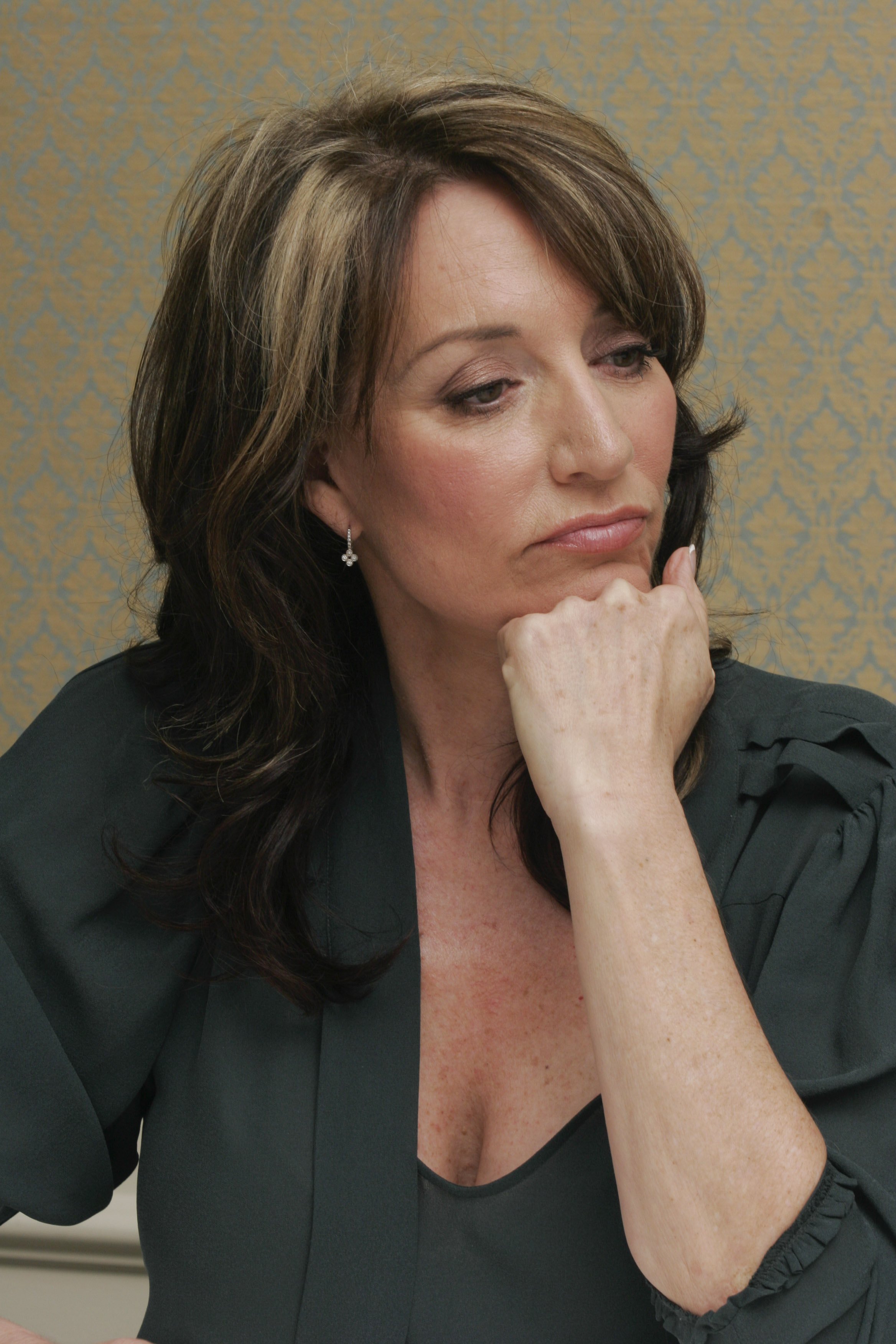 ---
Now: The extremely versatile actress has been in dramas and comedies alike. She recently turned heads with great outings on the hit show "Shameless". She also had a recurring role of John Goodman's love interest on the successful spin-off of the short-lived Roseanne reboot, "The Connors." Word has it, that the show wants her back for their second season.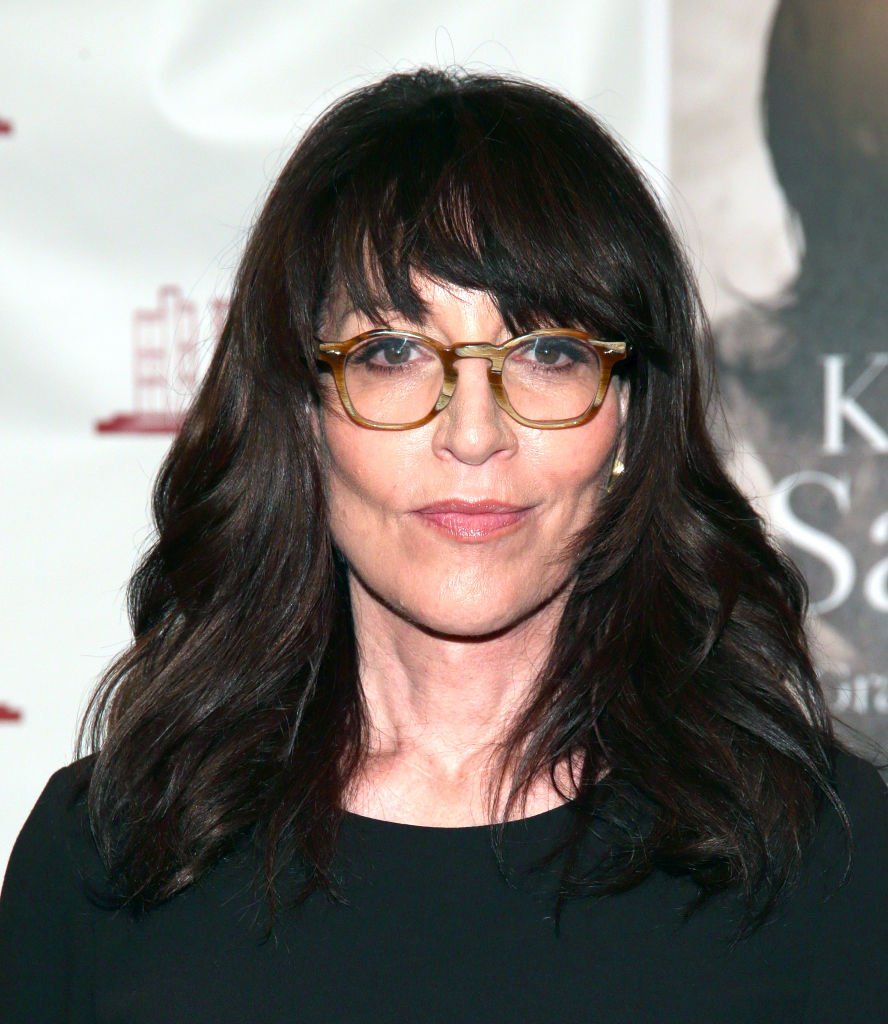 ---
Which of these '90s tv moms was on your favorite show? Are you currently watching a show where one of these ladies plays a role in? Let us know in the comment section and stay tuned for more great content on your favorite celebrities, tv shows and movies here on Amomama! 
Source: CinemaBlend, InStyle, People, Daily Mail UK