Money Heist: Cast's Real-Life Partners
Which actor from Money Heist has a relationship with someone from the set? Why did Alvaro Morte have to go through 5 auditions to prove that he is perfect for the role of The Professor? And what famous characters from cult movies inspired the Money Heist actors? In this article, you'll read everything we've found out about the actors of this Spanish show! 
Miguel Herrán as Aníbal Cortés (Rio)
Can you imagine there was a time this hottie didn't like the way he looked?! The role of Rio in Money Heist has not only brought him terrific fame and about 10 million followers on IG, but it has also opened the world to other projects, and now Miguel is portraying Christian in Elite.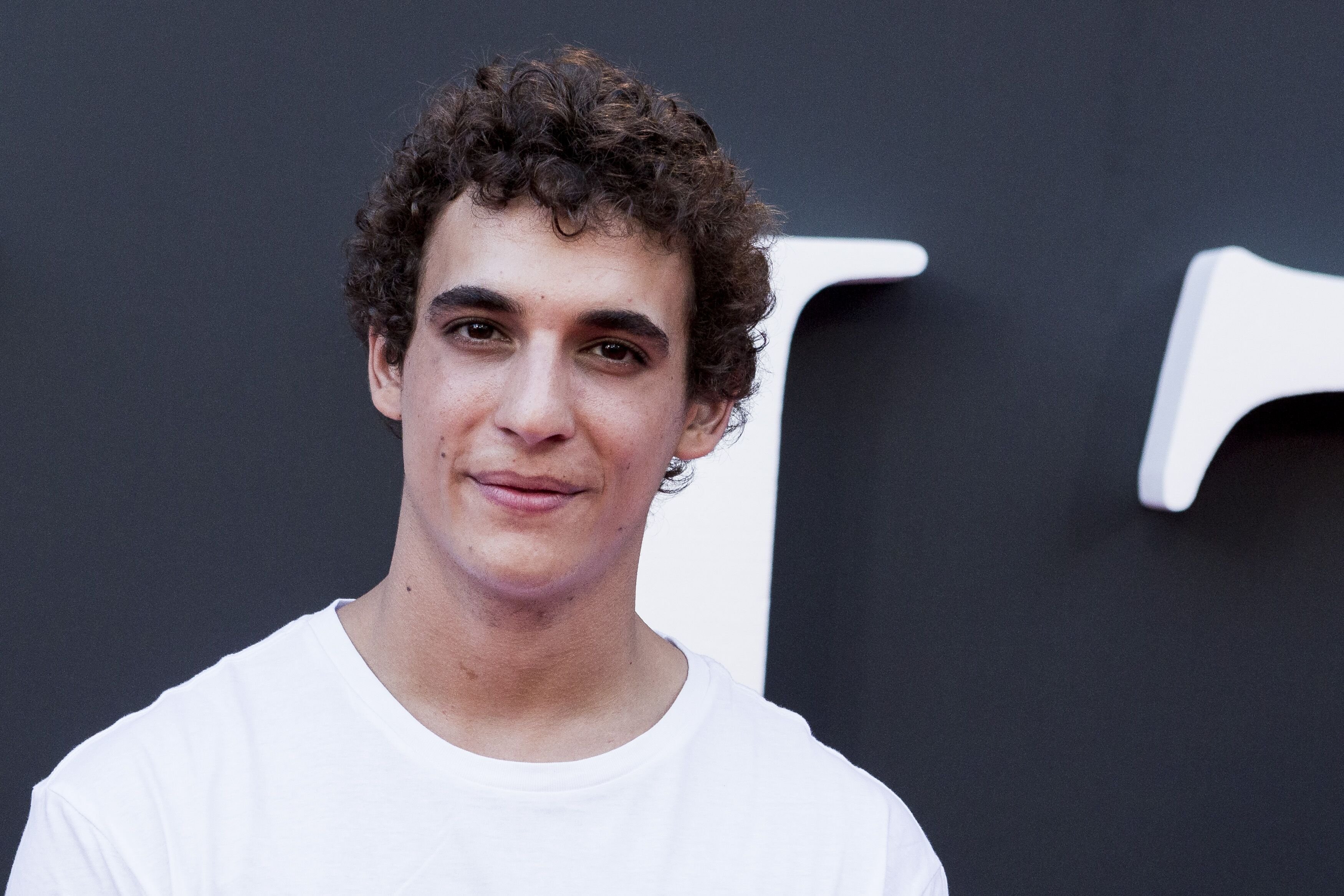 ---
Rio & Tokyo fans really hoped that their on-screen romance would go beyond the set, so the Internet was full of rumors about the actor dating Ursula Corbero. The actors did not refute these rumors, instead, they kept posting sweet pics together during their vacation with captions from Miguel like:
"My travel companion, of joys and sorrows. How nice to share so many things with you. You are beautiful. I love you forever."
How could anyone believe they are just friends?! However, those rumors were never confirmed, so it looks like Miguel and Ursula really are just close friends. Some Spanish magazines say that Herran is dating another actress Sandra Escacena. Though this hasn't been denied or confirmed, fans tracked down a series of their comments, likes and a sweet pic together and are sure that the two are a thing.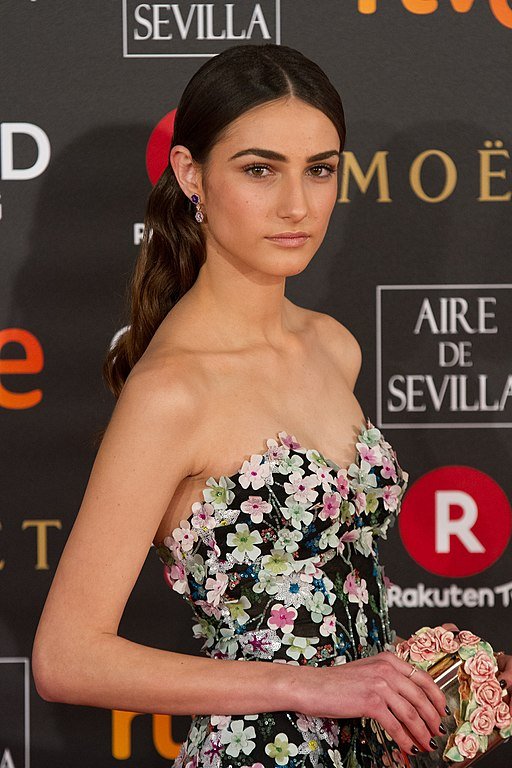 ---
Úrsula Corberó as Silene Oliveira (Tokyo)
At first, the showrunners were looking for an older actress to portray Tokyo, as not only did she have to portray a member of the gang, she also had to serve as the narrator.  Ursula Corbero, who was 27 back then, eventually landed the role due to her playful energy.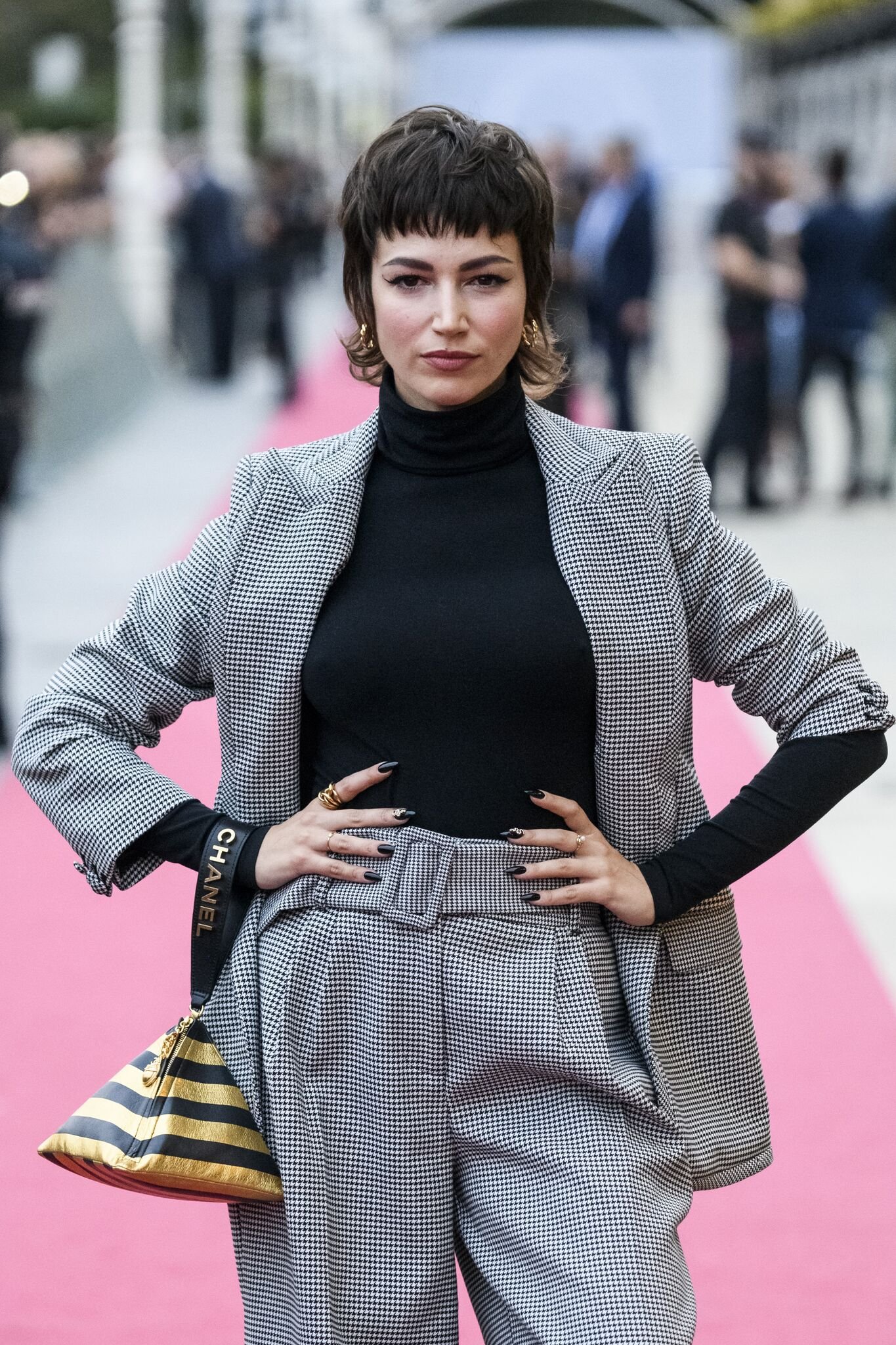 ---
Her voice also played an important role at the audition, as hers is the first voice the audience hears in the show. By the way, when you saw Tokyo for the first time, didn't she look familiar? A fragile brunette with a short bob who's not afraid of carrying a gun - We saw something similar in the cult movie Leon: The Professional, in which the main female role was portrayed by a young Natalie Portman. They've even got similar chokers! 
The actress had already been popular for a few years on Spanish TV, but it was the role of Tokyo that brought her fame. 
"I'm used to walking around Spain and being recognized, but now, when I land in an airport somewhere far away, it feels unusual to be recognized wherever I go", - she revealed in an interview.
Ursula's popularity just keeps increasing, and now she's got more than 12 million followers on Instagram. However, unlike many other celebrities, Ursula is not using her social media account just to post stylish pictures, she also draws attention to climate change.
In Argentina, she is known not only for having starred in the Money Heist, but also for being the girlfriend of local popular actor Chinese Darin. The couple met on the set of a Spanish TV series titled La Embajada where they portrayed lovers, and they've been together for 4 years already.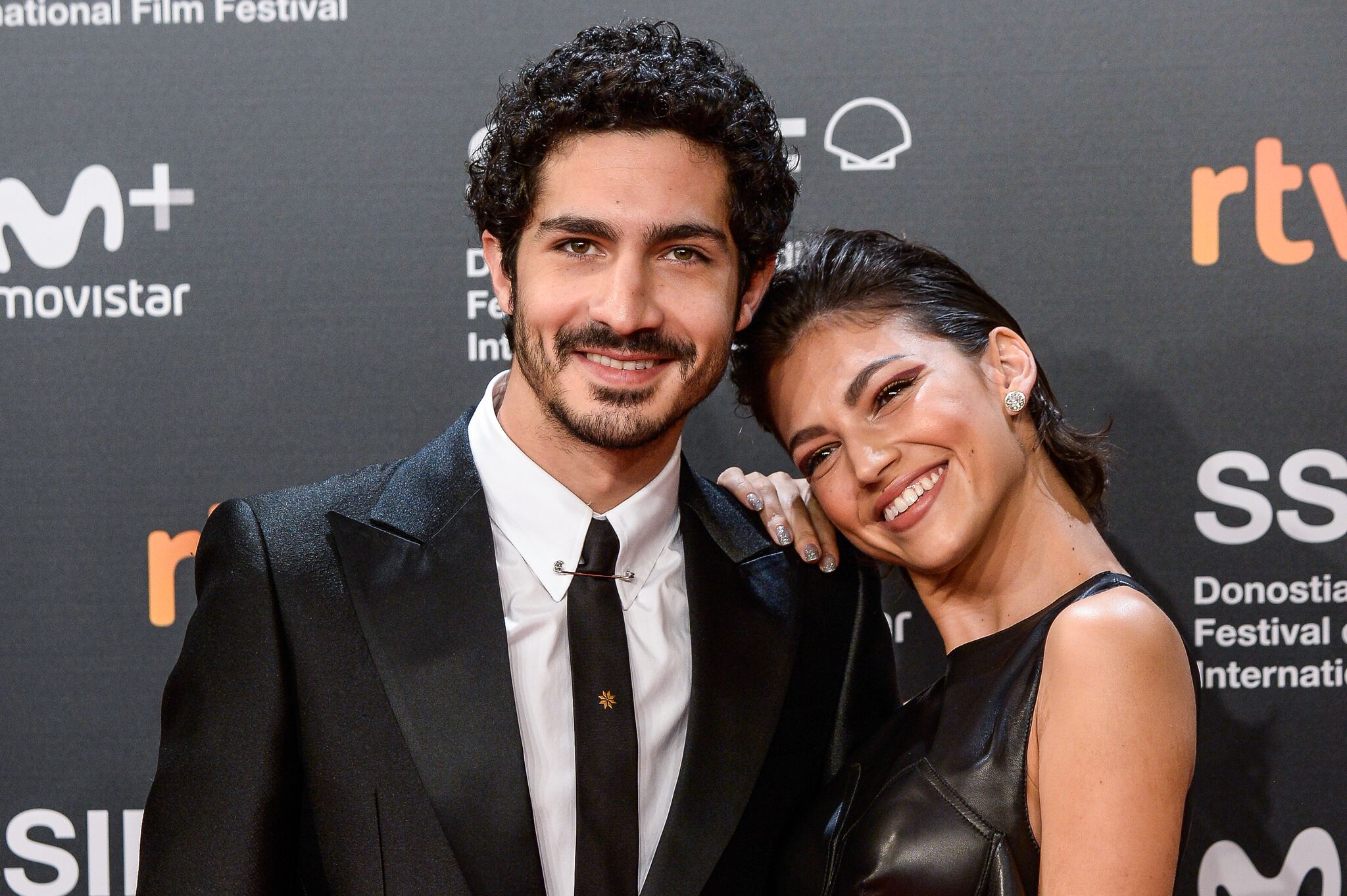 ---
Darín explained in an interview with elPeriódico that the two are so perfect for each other that they "understand each other with a look." 
"In addition to being beautiful and bright, he has a talent," Ursula said of him. 

"Everything stood out from Úrsula," he said about her. 
Last year they moved in together, so perhaps we will hear wedding bells soon!
---
Álvaro Morte as Sergio Marquina (The Professor)
Now it's hard to imagine, but Salva nearly looked completely different! The producers of the show were originally looking for a 50-year-old Harvard professor type with the looks of Spanish actor Jose Coronado. At the same time, the casting directors of the show offered the producers the younger Spanish actor Alvaro Morte, who they had previously worked with.
However, if you think that after such a recommendation, Morte landed the role immediately, you are mistaken. Álvaro spent more than two and a half months participating in different auditions until he finally convinced the director and the producers that the role should be his!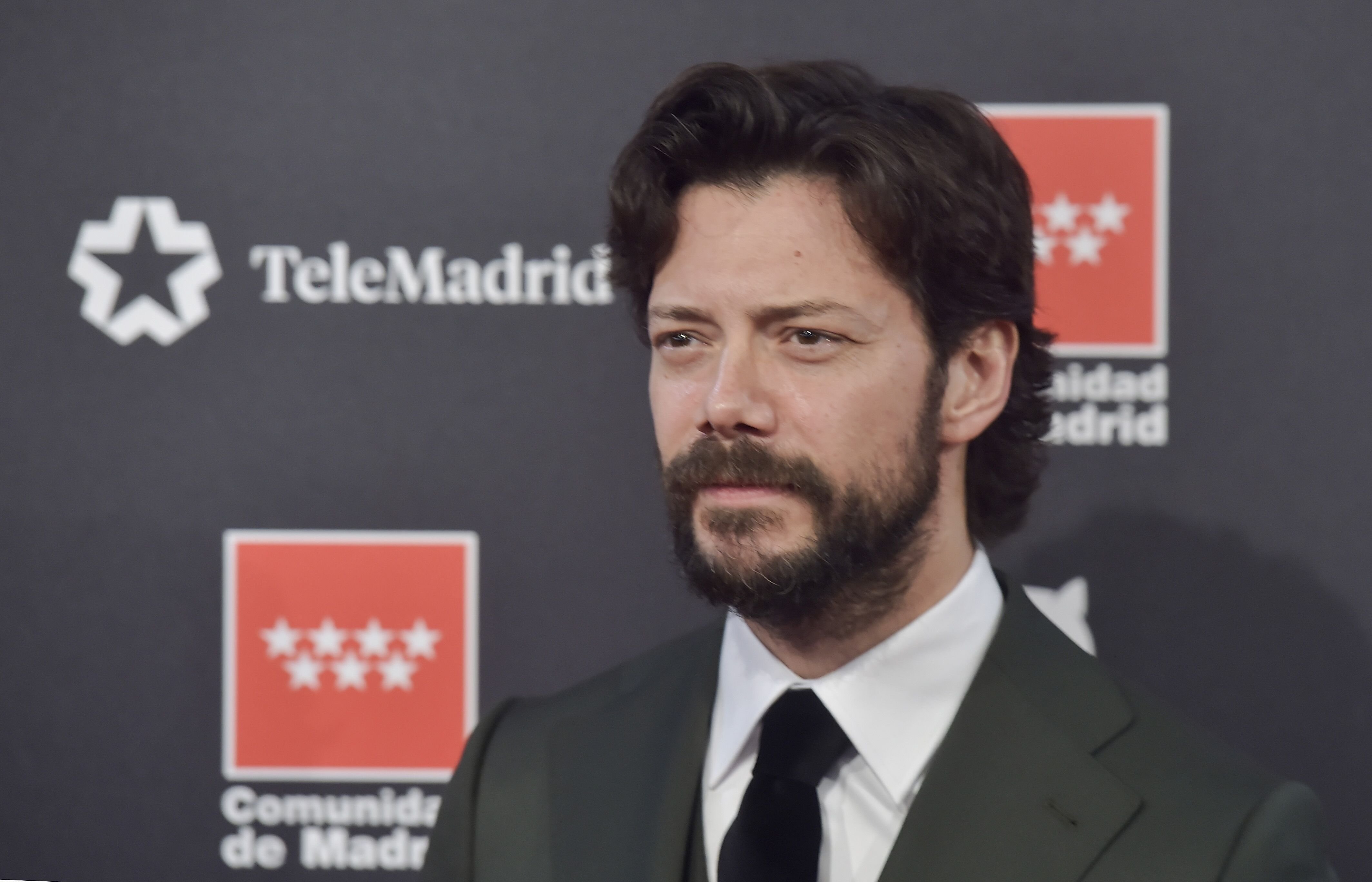 ---
As the actors originally knew almost nothing about the characters they were to portray, the development of the characters was often difficult for them. Morte originally thought The Professor should be someone much different from who he became. 
"I did five auditions for this role. I auditioned for more than two months. My first audition, I said, 'Ok, it's a heist, it's Spain, so they're going to want to make a copy of Ocean's Eleven, and so they must want George Clooney! My first audition was all self-confidence. They called me, said they liked it very much, but they wanted a 'freaky' side to this guy. I said, 'freaky what?" says Morte.
According to him, he had the task of portraying a type of Superman, a person with two faces, who some people know as Clark Kent, while others are only familiar with his Superman side.
"In fact, we wanted to connect him with many parts of the superhero world. He has different faces. He's the Professor, he's Salva, he's Sergio. His hanger is like Batman's cave. He has a mysterious, enigmatic past, like Wolverine," Morte noted.
According to the actor, The Professor's key to success is his amazing charisma, which helped him persuade a number of criminals that they are special. He said he's really happy if that is enough to make nerds in the world feel a little bit like heroes.To all the female fans' disappointment, Morte is happily married. His wife, Blanca Clemente, three years younger than him, prefers to stay in the background and support him. She does not usually accompany him to any media events.  The couple is raising two charming twins, Leon and Julieta, whose pictures one might occasionally find on the actor's IG.
Alvaro also jokes sometimes that he thinks of himself as "the godfather" of the couple whose relationship started right on the set of Money Heist! You know who I'm talking about, right?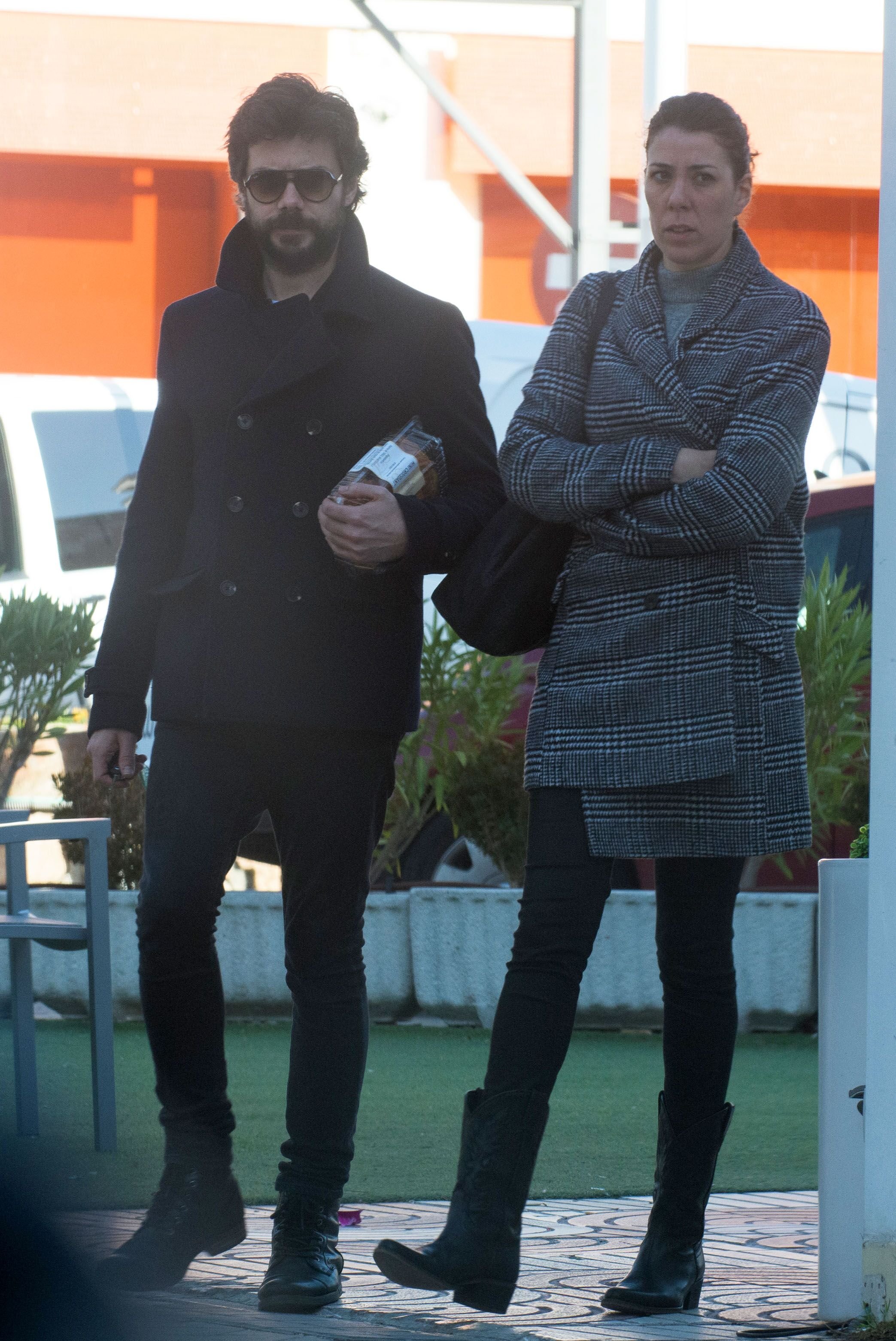 ---
Itziar Ituño as Raquel Murillo (Lisbon)
The Spanish woman who gives life to the character of Inspector Raquel Murillo found her inspiration in The Silence of the Lambs character Clarice Starling, an FBI student with a messy family life who develops sympathy for a criminal. Itziar Ituño is in no hurry to share the details of her love life with her fans; however, we do know that for the past few years the actress has been dating a Peruvian musician who is much younger than her.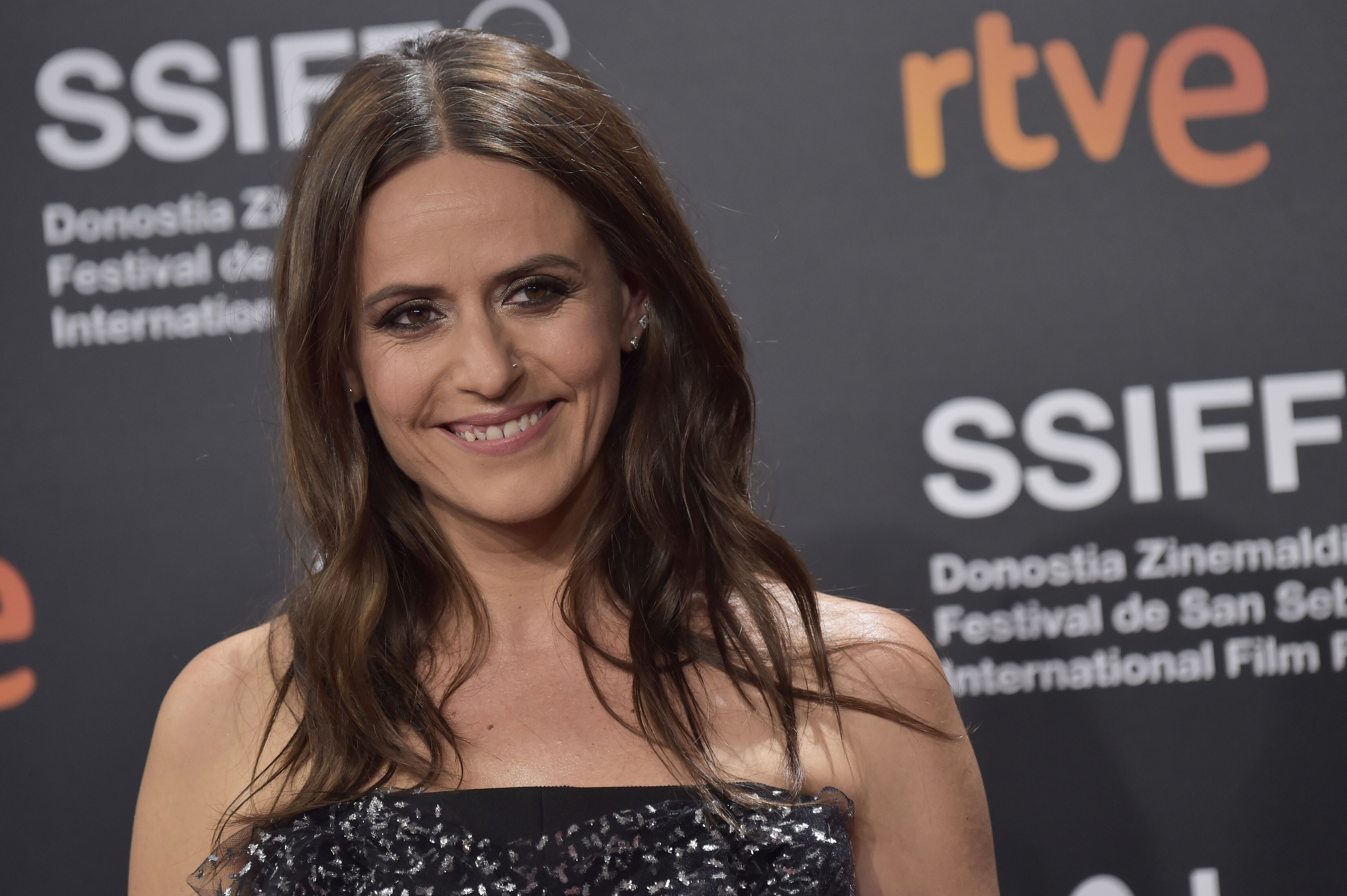 ---
The 45-year old actress claims that what made her fall in love with this guy (whose name has not been revealed) is that he is "an authentic guy who defends his culture."  Unfortunately, the coronavirus pandemic affected Itziar Ituño, and a few days ago it was confirmed that she tested positive for COVID-19. The actress wrote a post about her illness on her IG account and said her case is "mild," and that she's "fine."
"Do not take it lightly, there are lives at stake and we still do not know how far this will go," Ituño said. "It's time for solitude and generosity."
Let's wish this amazing actress a quick recovery!
---
Jaime Lorente as Ricardo "Denver" Ramos
Fans made videos of Denver laughing on YouTube! What's interesting is Jaime Lorente created Denver's trademark laughter during the casting process! By the way, not only is Lorente a great actor, but he is also a poet! Last year he published a collection of poems he's been writing since he was a kid.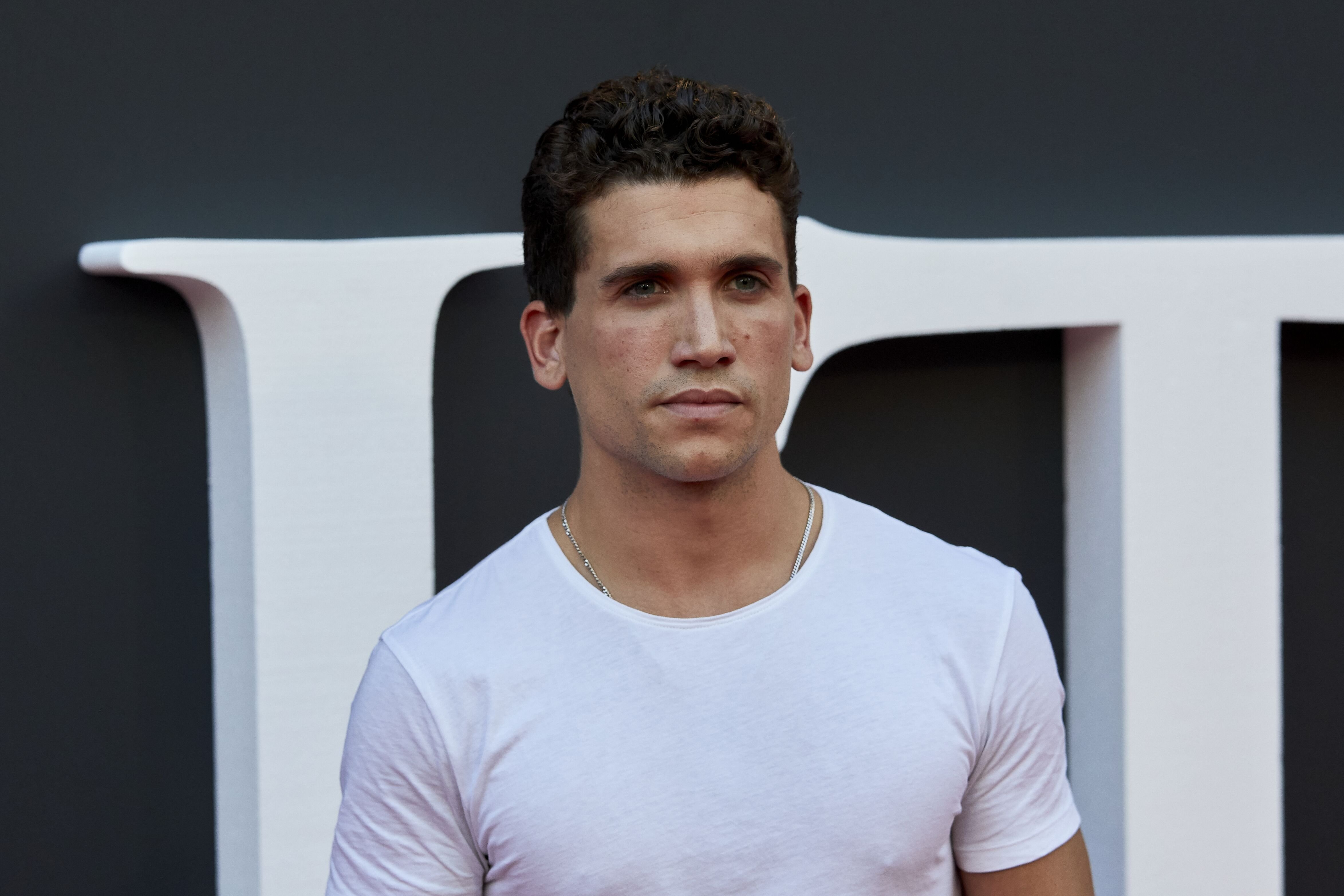 ---

"I think on an artistic level, it's one of the most emotional things that has ever happened to me. I've been writing since I was little and I always had the idea of publishing my poems," he told Elle España.
The role in Money Heist brought Jaime not just fame, but also the role of Nano in another popular Spanish show on Netflix - Elite, in which he stars alongside his girlfriend Maria Pedraza. Yes, that's right! She played the hostage Alison Parker in Money Heist!
The couple met during the shooting of season 1 and liked each other immediately, but they acted as real professionals and did not start a relationship until the shooting was over. Now they've been together for two years already, and although sometimes news about their separation appears on the Internet, their pictures together on their IG accounts prove that they are happy together! 
---
Alba Flores as Ágata Jiménez (Nairobi)
Unlike some other actors who had to go through a few stages of auditions to land a role in the show, actress Alba Flores got the role without an audition! The thing was the showrunners had already chosen the cast and then realized that they were lacking one female gang member.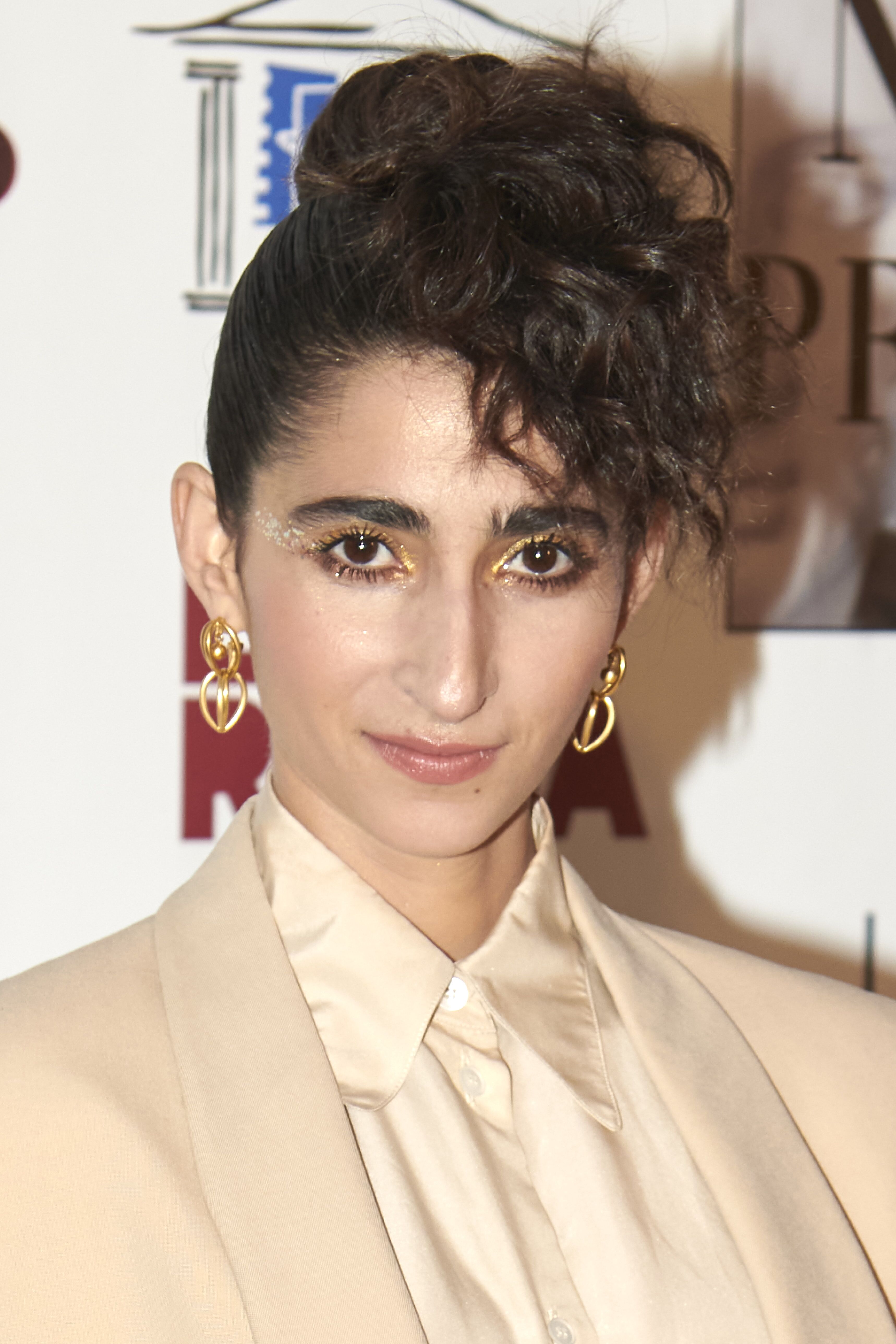 ---
Alba fit the role perfectly as she had already played a strong female character who was in trouble with the law in the Spanish version of Orange is The New Black. According to the actress, after the success of the show, her life changed drastically.
"I don't fully perceive the success that the series is having", - says Alba. 
The actress tries to keep her private life private, and the only thing we know is that she had an affair with the singer Ondina Maldonado. Also, a few years ago paparazzi caught Alba in the company of a young woman. The girls were hugging and kissing outside in the street, and it looked more than just platonic. However, we don't know if Flores is single or taken now. 
---
Esther Acebo as Mónica Gaztambide (Stockholm)
Before becoming an actress, Esther was famous for being a presenter and reporter on Spanish TV.
"I like all these media and I am very comfortable working on them, but without a doubt, my true passion is acting. Now with La casa de papel, I'm still realizing it", - the actress said.
---
The actress has been enjoying starring in Money Heist and she keeps saying that the actors make a wonderful team. She says it is amazing to work with colleagues like them, who leave her with her mouth open day and night too.
Esther Acebo still cannot get used to her popularity and to being recognized in the streets. And not just in her motherland Spain! By the way, Monica Gaztambide's hairstyle has become incredibly popular since the show aired. The actress does not share the details of her love life, but we know for sure she isn't lonely, as she has two dogs named Django and Petra to keep her company. She mostly hangs out with them in her leisure time.   
---
Pedro Alonso as Andrés "Berlin" de Fonollosa
Comedian by day, painter and writer in his free time - that's how the actor Pedro Alonso describes himself. He portrayed the role of the controversial but incredibly attractive Berlin. According to Alonso, before starring in Money Heist he traveled around Mexico, where he became interested in local shamanism, so he studied it.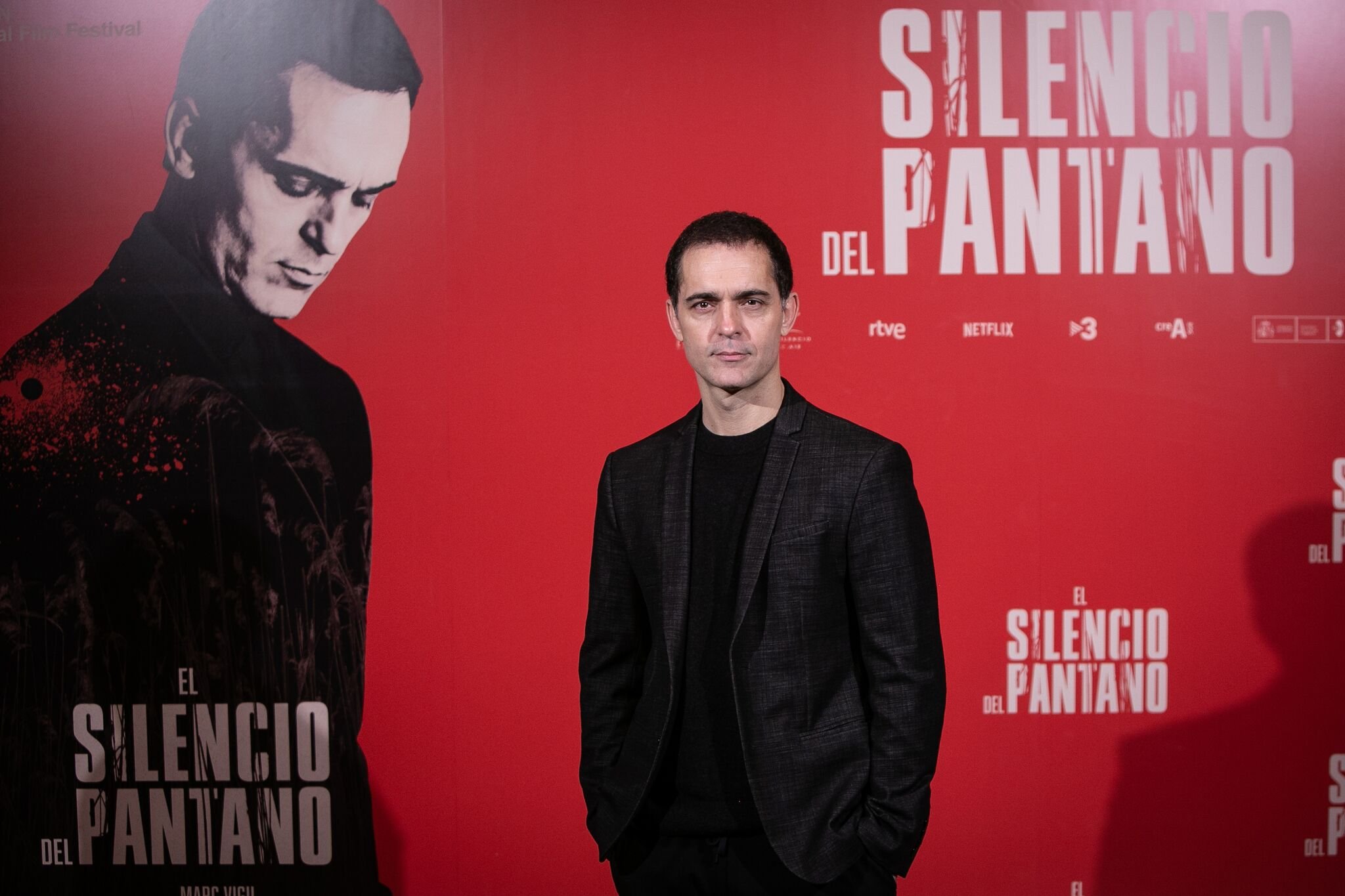 ---
When he came back to Spain and read the description of his future character, he realized Berlin was a true shaman himself! Berlin was a very clever, educated man who knew how to manipulate people and find their weak spots.
"I did not have to prepare too much for portraying the character, I decided to play intuitively and naturally and it worked," the actor revealed.
Despite the phenomenal success of Money Heist, when speaking of future projects, Pedro Alonso prefers to go slowly. He likes performing on stage, making the audience laugh and seeing their response. That's what he is going to do in the near future. And also, write and draw.
By the way, the actor is a real heartbreaker in real life! He's dated a few famous beauties, including Argentinian actress and singer Jimena Baron. He was also rumored to have had a close relationship with the dancer Mora Godoy. Apparently, for now, the actor has decided to settle down, as for about a year already he's been attending all social functions with his charming fiancee Tatyana.