'Brooklyn Nine-Nine': The Show To Watch With Your Next Meal
When Fox canceled "Brooklyn Nine-Nine" in 2018, Twitter revolted. The following day it was picked up by NBC and people are actually happier with the show. Whether you're just starting off with the series or a long-time fan, it's a great time to learn about the main cast's partnerships on and off the screen.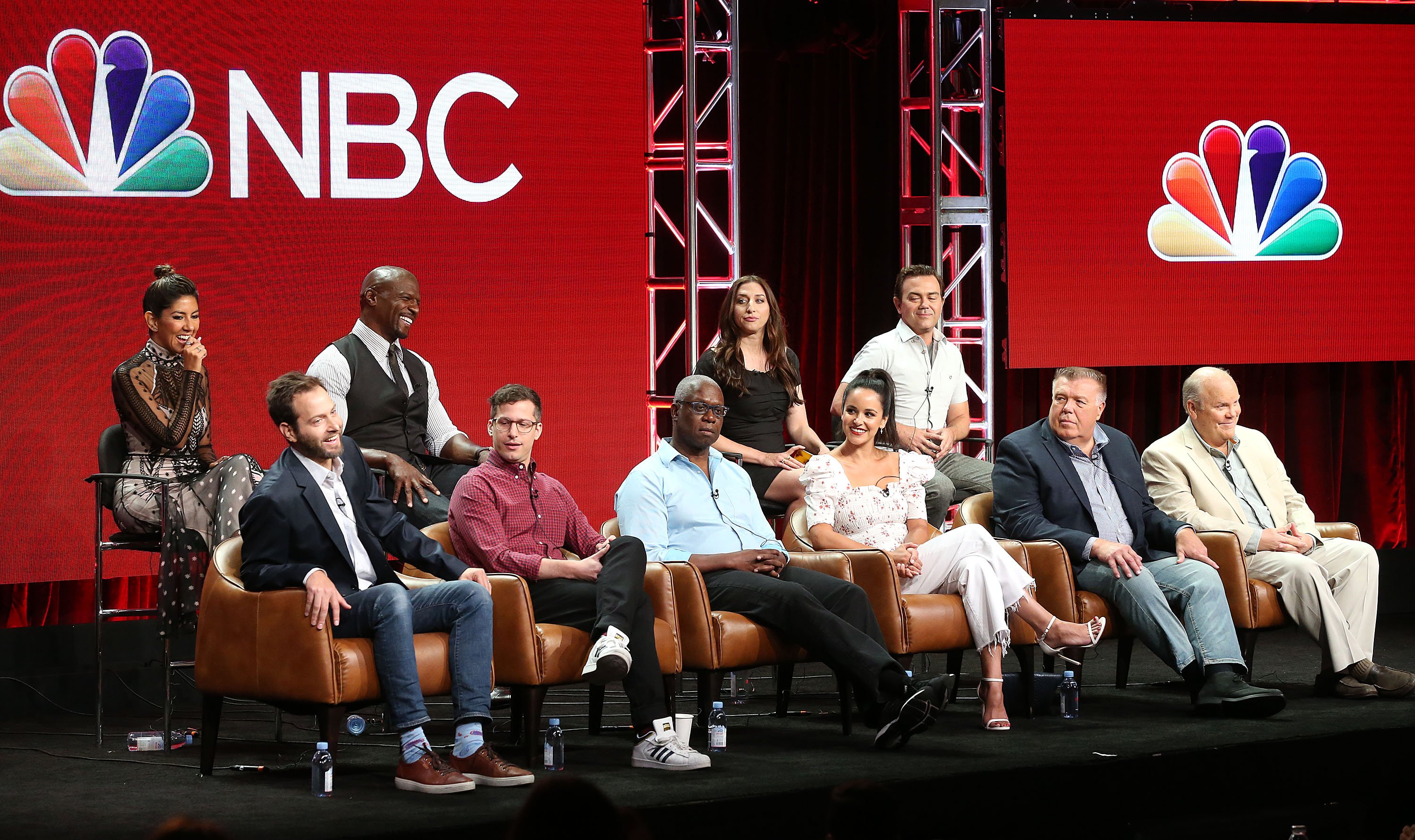 ---
CAPTAIN RAYMOND HOLT
Known best for his deadpan delivery, Captain Holt sets such a strict tone at the precinct. Throughout the series, we find out that he's actually a very kind man who's just very devoted to his job. Back in 1987, the Captain came out as gay and establishes the African-American Gay and Lesbian New York City Police Association (AAGLNYPA).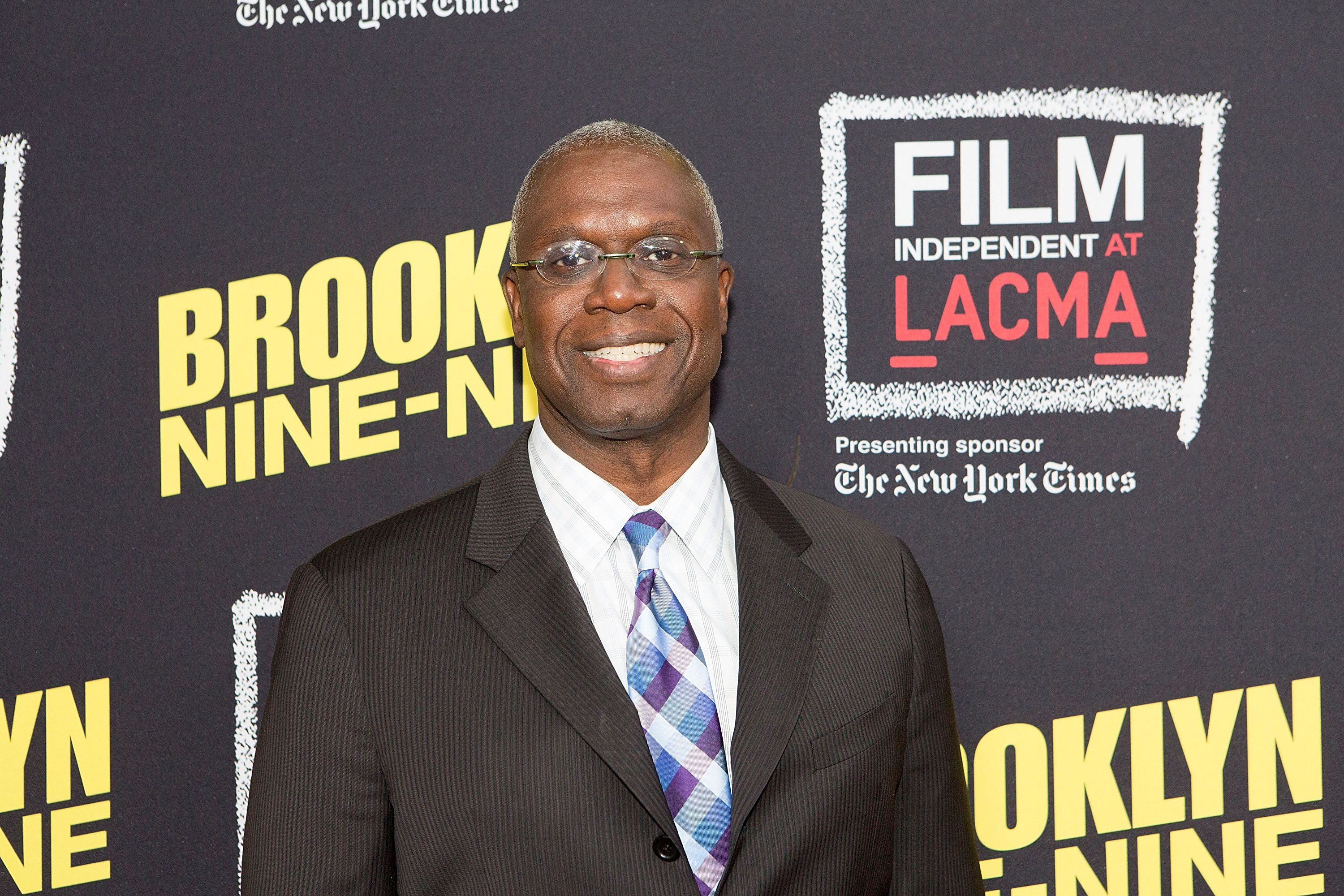 Holt is married to Kevin Cozner who brings out the softer side of the captain. In season one, Kevin isn't a big fan of the Holt's colleagues, because of the couples' past experiences with discrimination. Eventually, he softens up to the whole crew as he returned throughout the series for precinct events.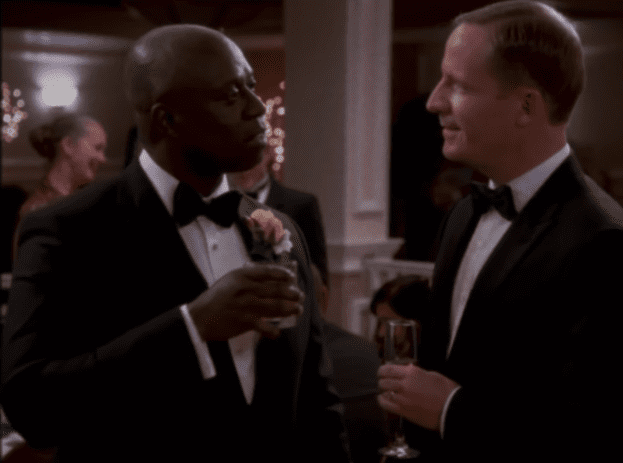 If you take a look at Andre Braugher's acting career, you won't be surprised to see a list of serious roles. He's played in many crime drama movies and shows including Kojak, Law & Order, and Homicide: Life on the Street. In addition to his detective work, he was a regular cast member of the New York Shakespeare Festival.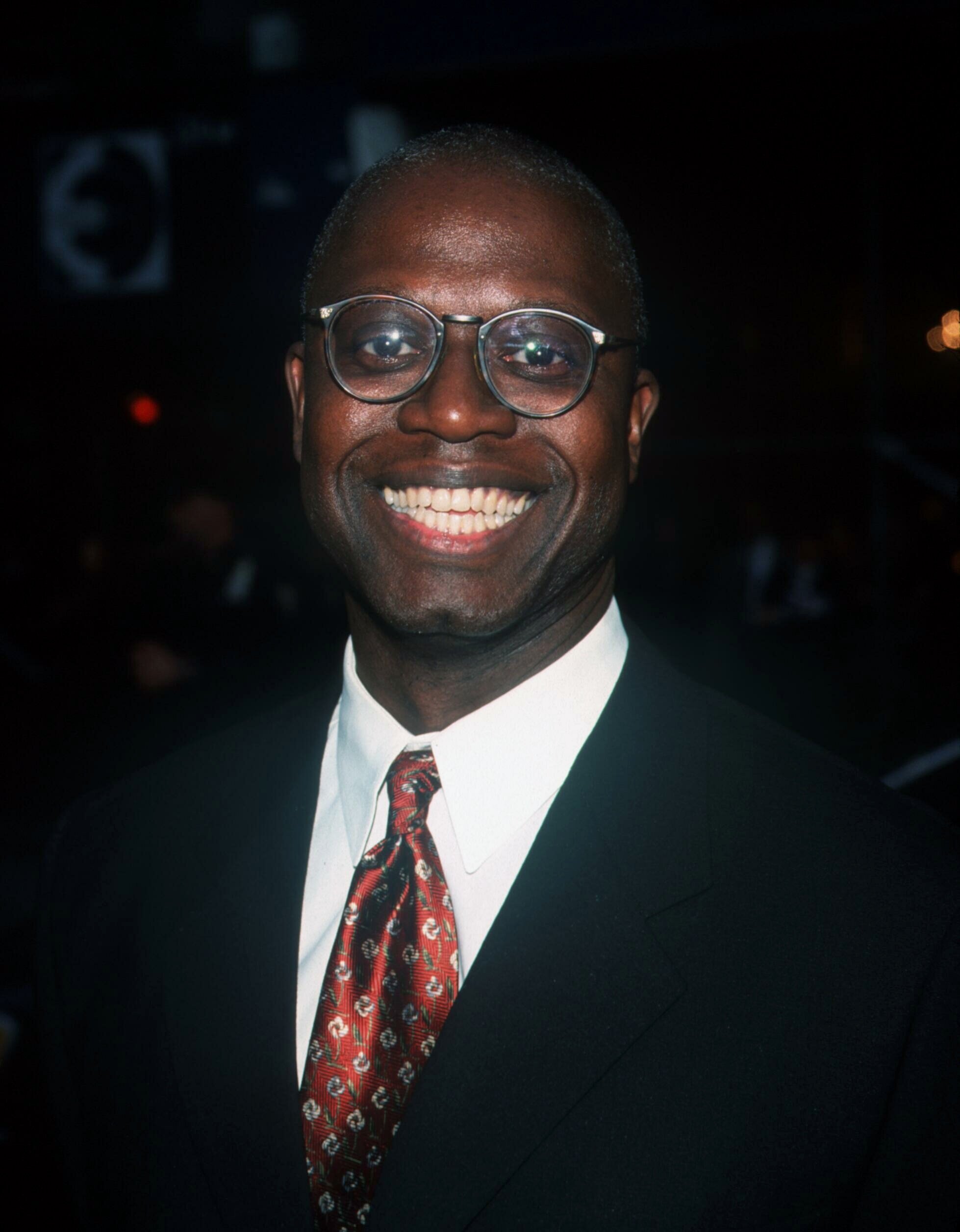 Outside of their "crime-ridden" careers, Braugher is married to Ami Brabson, a fellow actress who also worked in Homicide: Life on the Street and Law & Order. They have 3 sons together and frequently miss a lot of Hollywood parties. It was reported by AP News that Braughner flies home every weekend to spend time with his family.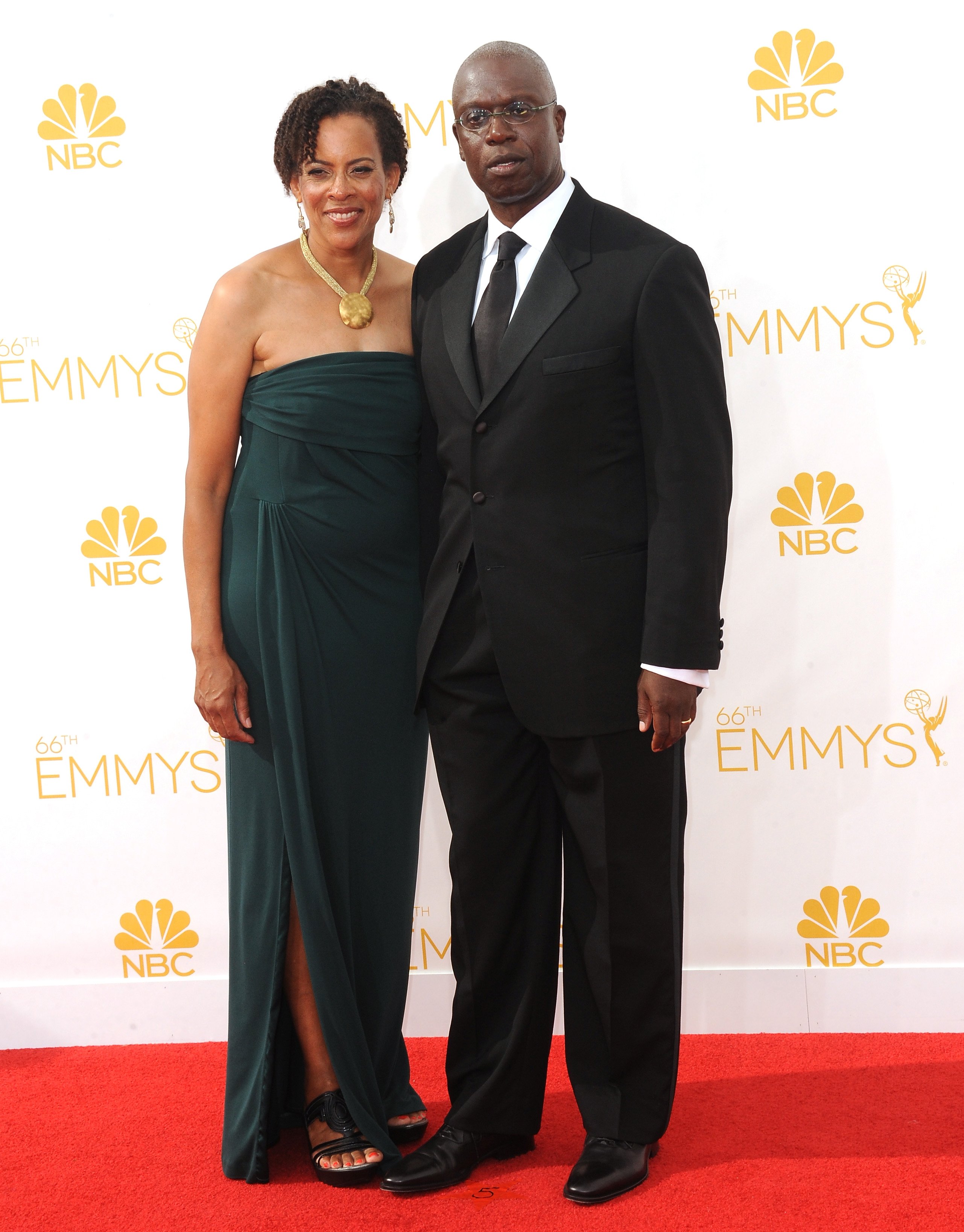 ---
TERRY JEFFORDS
Terry Crews is a true human dynamo with his many creative and athletic accomplishments. The season 1 episode where the police and fire department face off in a football game was inspired by his former years as the linebacker for the Los Angeles Rams.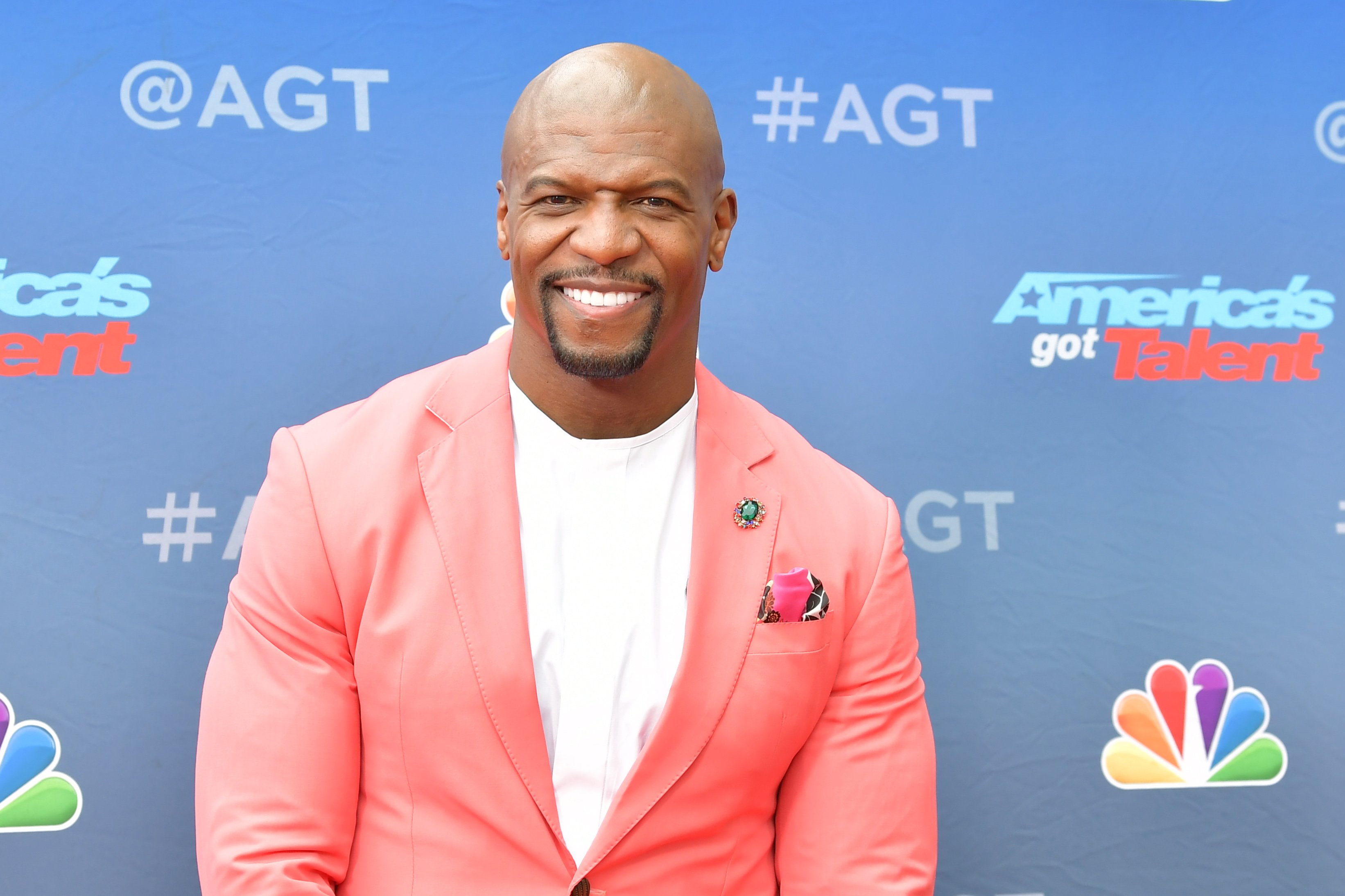 If you watched the series in 2013, you might remember the episode, "M.E. Time" when Jeffords replaces the police sketch artist after he falls ills. This was loosely based on the fact that Terry Crews was a courtroom sketch artist for a news station in Flint, Michigan when he was younger!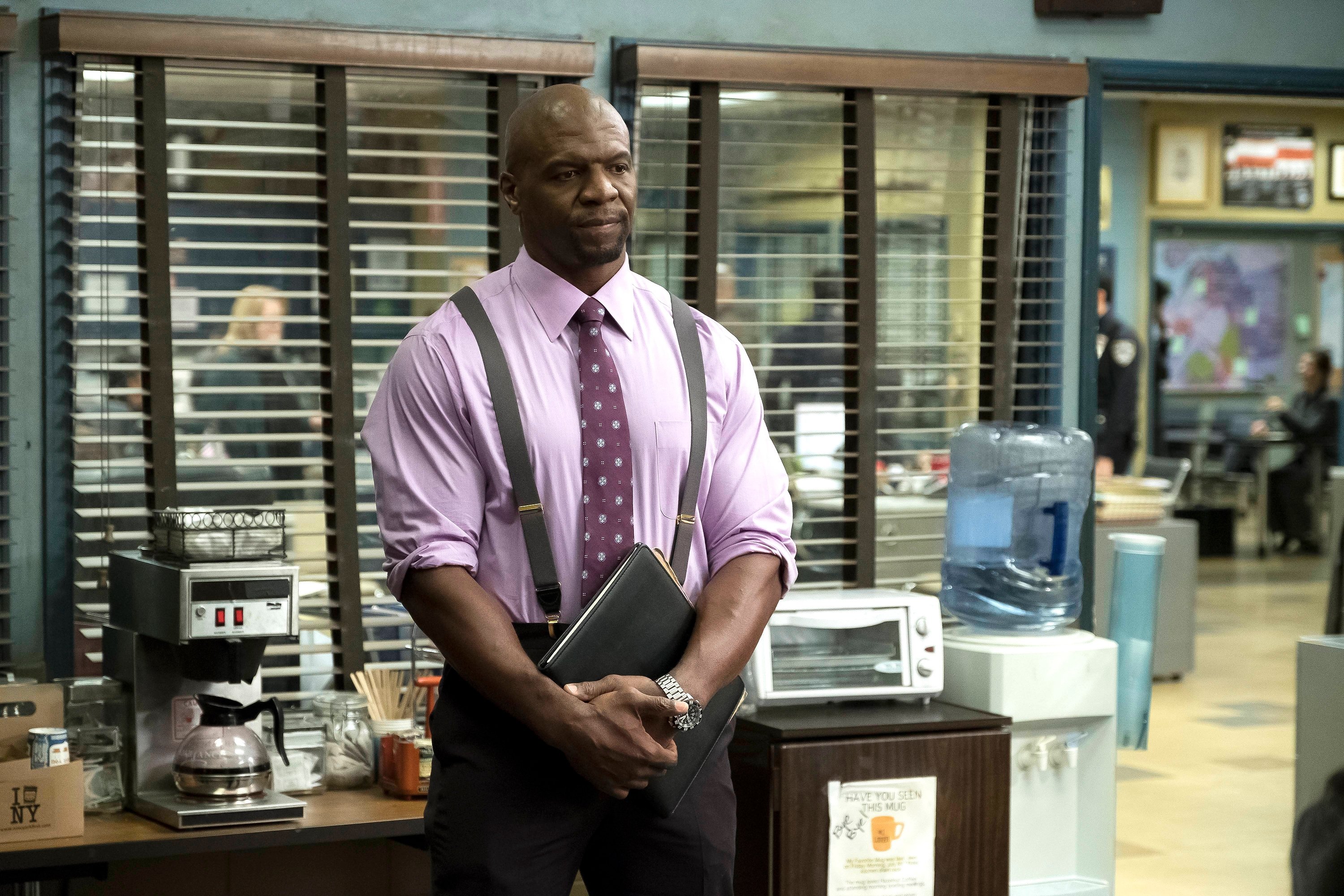 Sharon, Jeffords' wife, first appears on the 13th episode of season 1 "The Bet". She doesn't get a lot of screen time, but when she does, their marriage seems so perfect. In the show, they have twin daughters, Cagney and Lacey. The names are based on a crime drama series from the 80s about two female police detectives.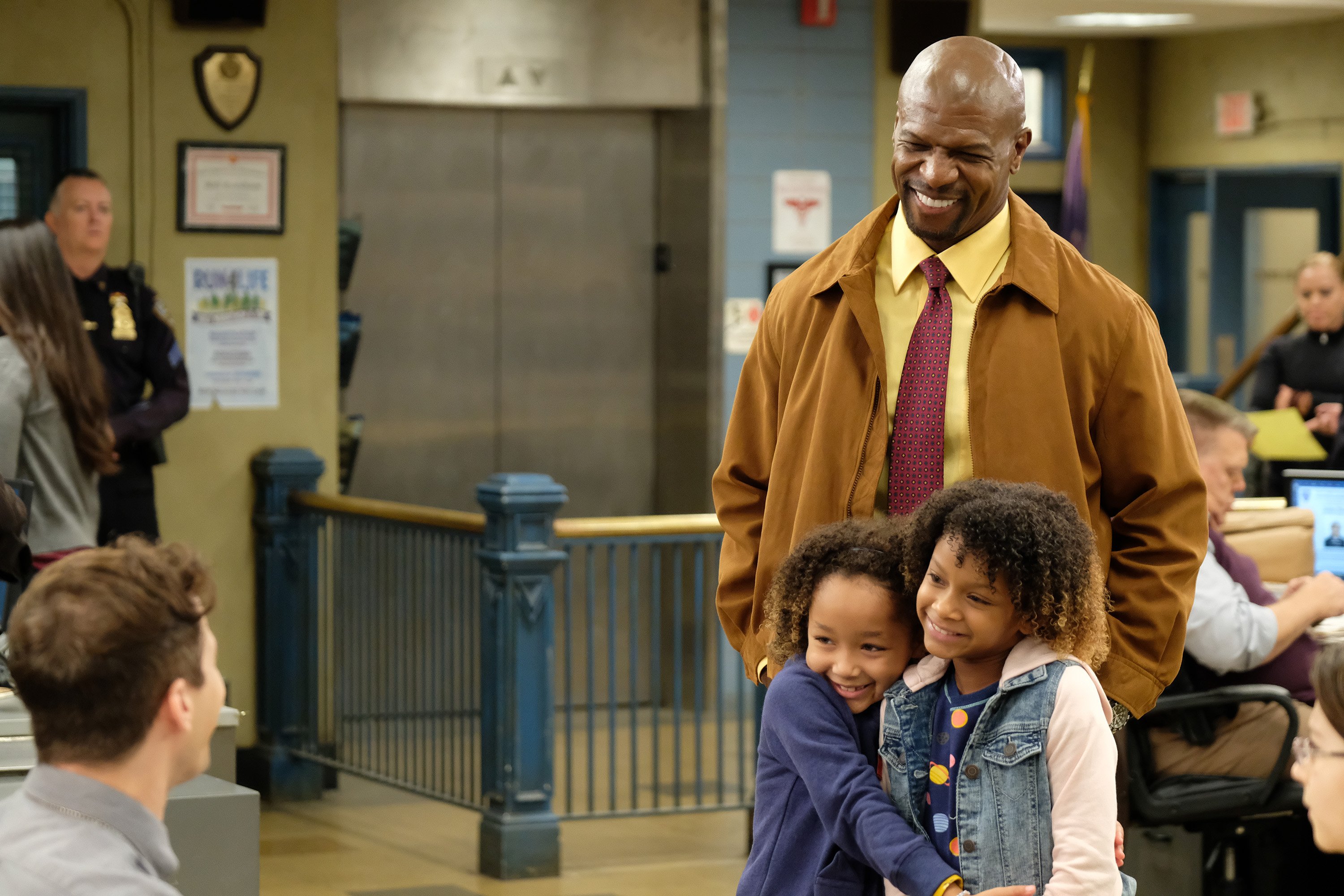 Terry and Rebeca King-Crews have been married since 1990 and they have 5 kids together. In 2018, they revealed on Dr. Phil that their relationship, while it publically looked good, was very rocky. He struggled with an adult film addiction and after seeing a counselor and working towards their relationship, they are still together to this day.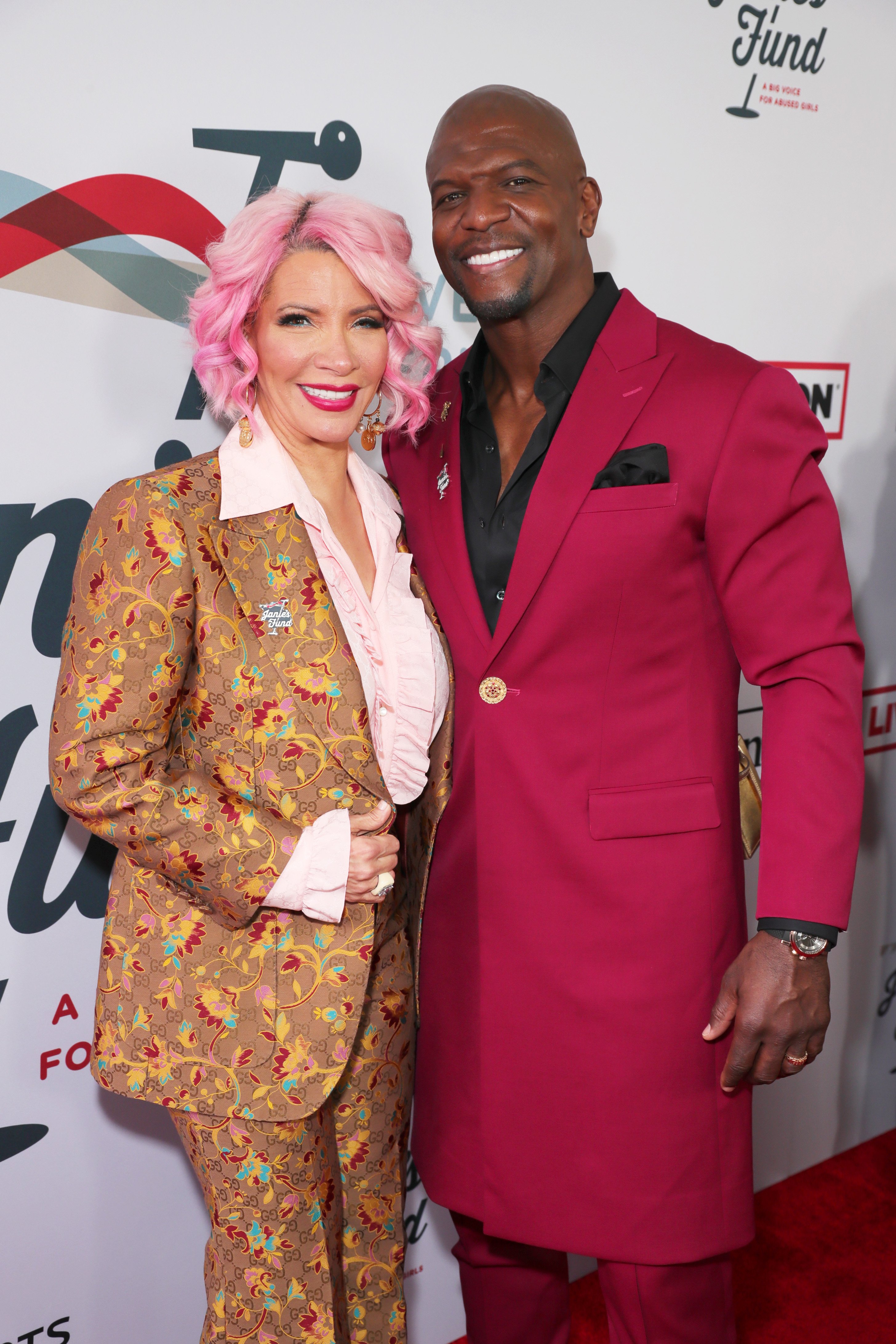 ---
GINA LINETTI
Gina is the precinct's civilian administrator who doesn't really care much for her job. While Linetti is usually loafing around on her phone or in the men's room for the "amazing acoustics". Chelsea Peretti is a busy and talented comedian in real life.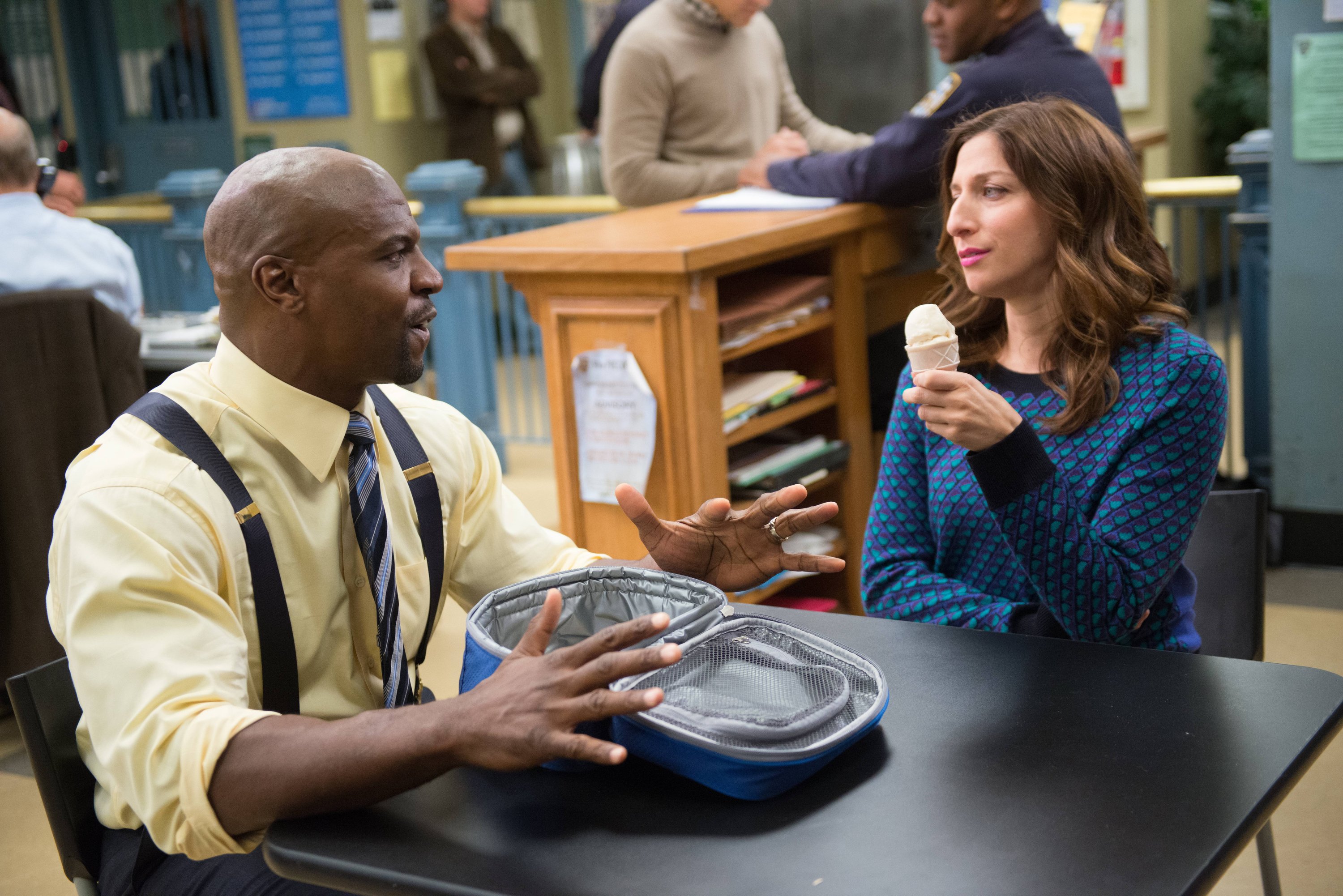 Peretti's career started in the writer's room of some of your favorite comedy shows, including Parks and Recreation and Kroll Show. In her first comedy special "One of the Greats," Peretti makes a spoof out of regular stand-up specials. She replaces the audiences with puppies, the crowd reactions are edited to not match her jokes, and it's all hilariously calculated.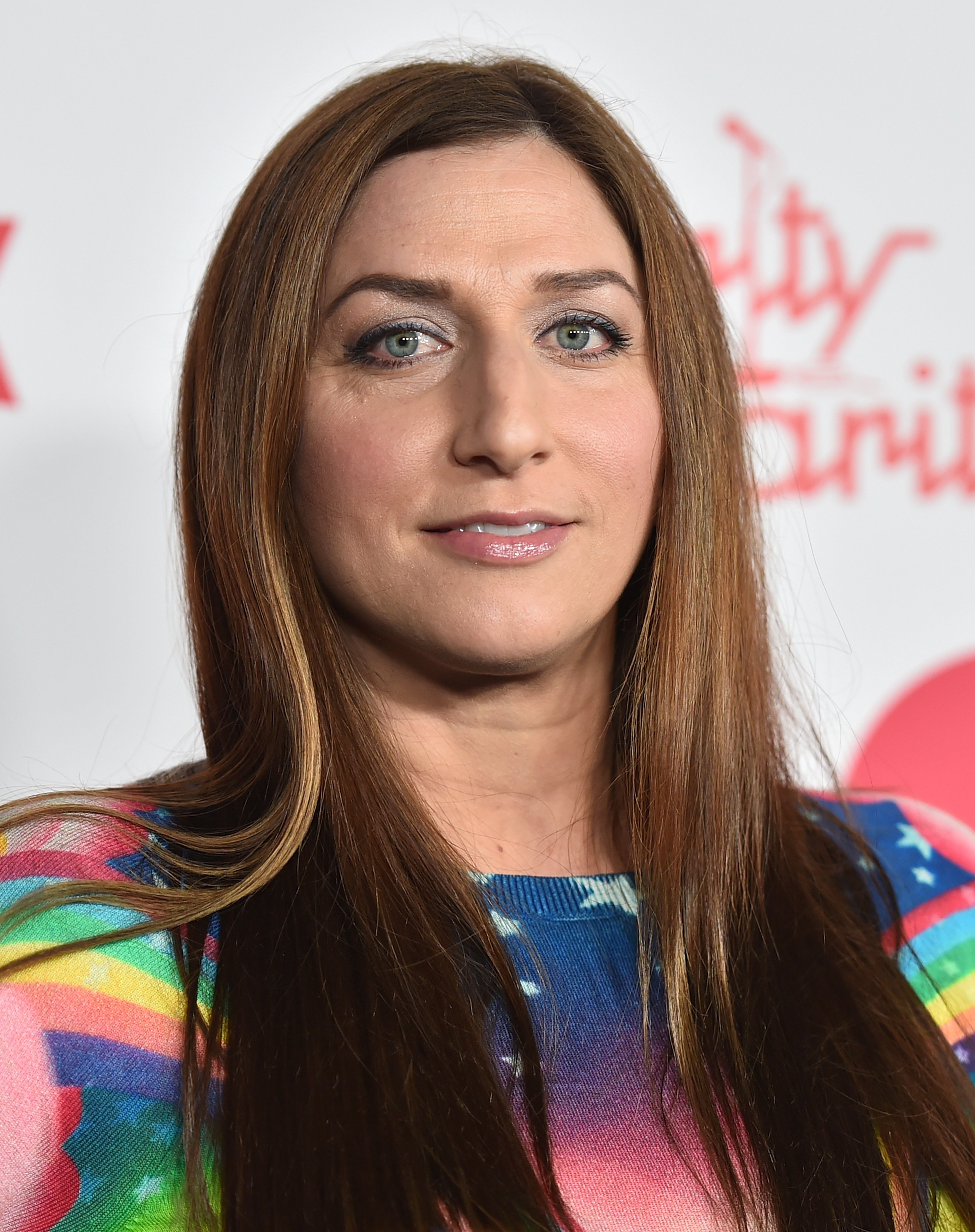 Peretti and Jordan Peele eloped at Big Sur in 2018 with only one witness: their dog. While they're considered a "powerhouse comedy couple," Peele has recently shifted to the horror genre. Their son Beaumont Gino Peele was born in 2017 and Peretti's pregnancy was written into Brooklyn, with Gina naming her son Enigma.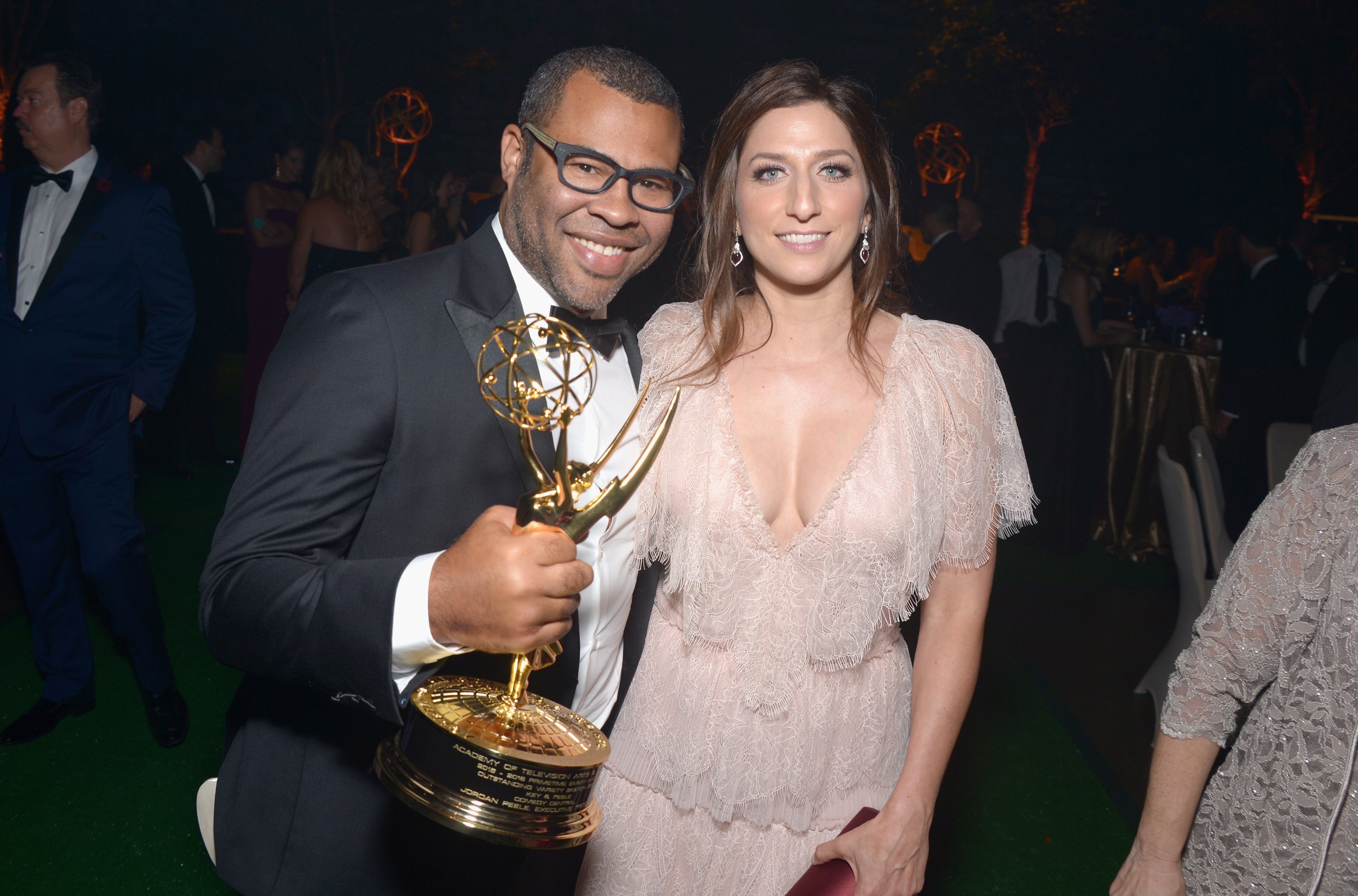 Many people don't know that the friendship between Jake and Gina is a mirror to the real friendship between Peretti and Andy. In a 2014 interview with Conan O'Brien, she admitted to having a childhood crush on Andy. "I would call and hang up as some young girls do," she continued, "I don't know what my end game was, really."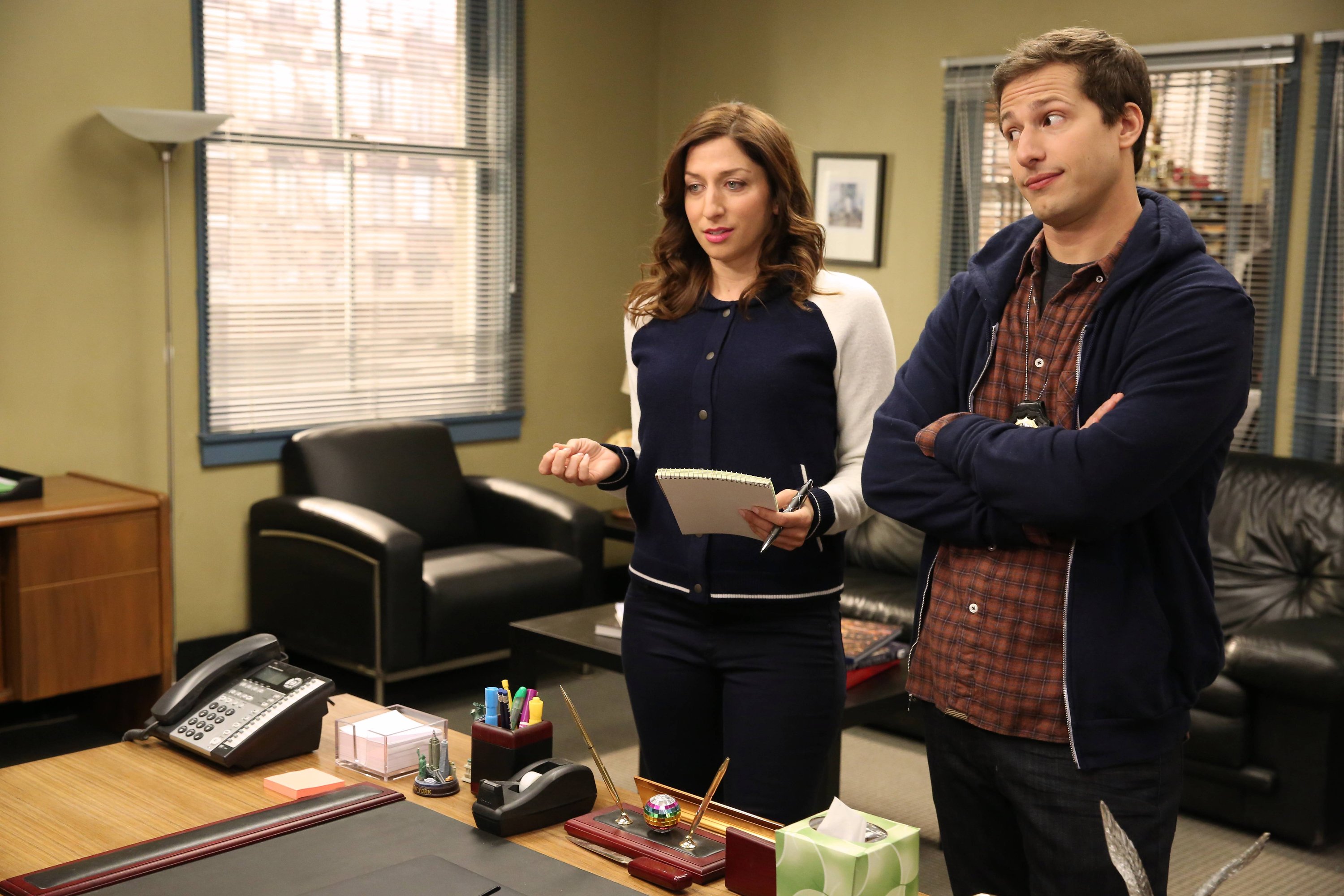 ---
DETECTIVE JAKE PERALTA
Many knew Samberg for his hilarious skits on Saturday Night Live (SNL). However, many fans don't know that he almost turned down the role of Detective Peralta when he considered stepping away from television work. After reading the script, he decided to stick around, and we're glad he did!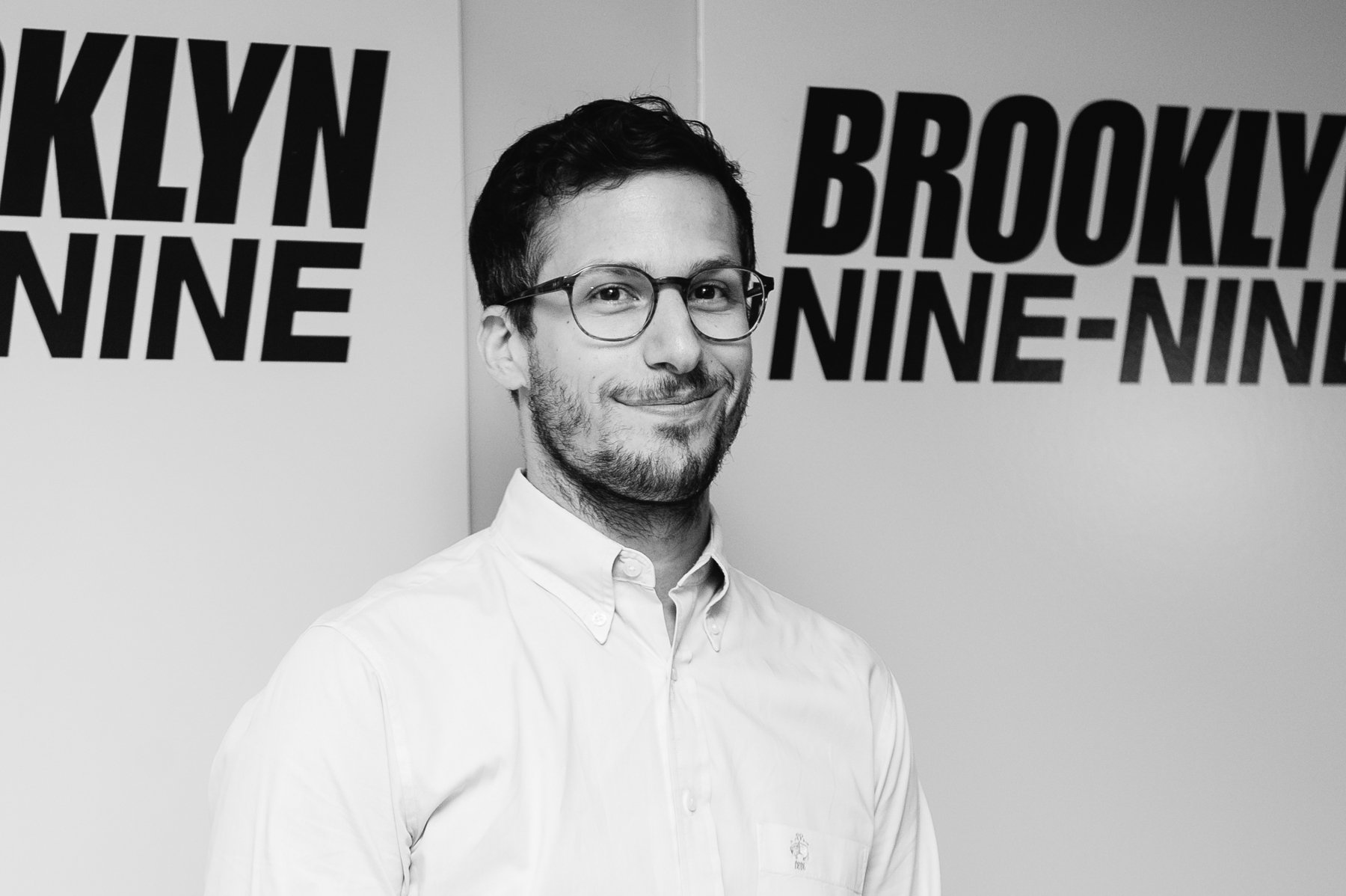 The show is filmed in Los Angeles, not in New York, other than the rarely shown front of the building which is actually Brooklyn's 78th precinct. Samberg's no stranger to the current studio set. He and Jorma Taccone, from their comedy trio The Lonely Island, were both assistants for Spin City's writer's room while Charlie Sheen was the lead.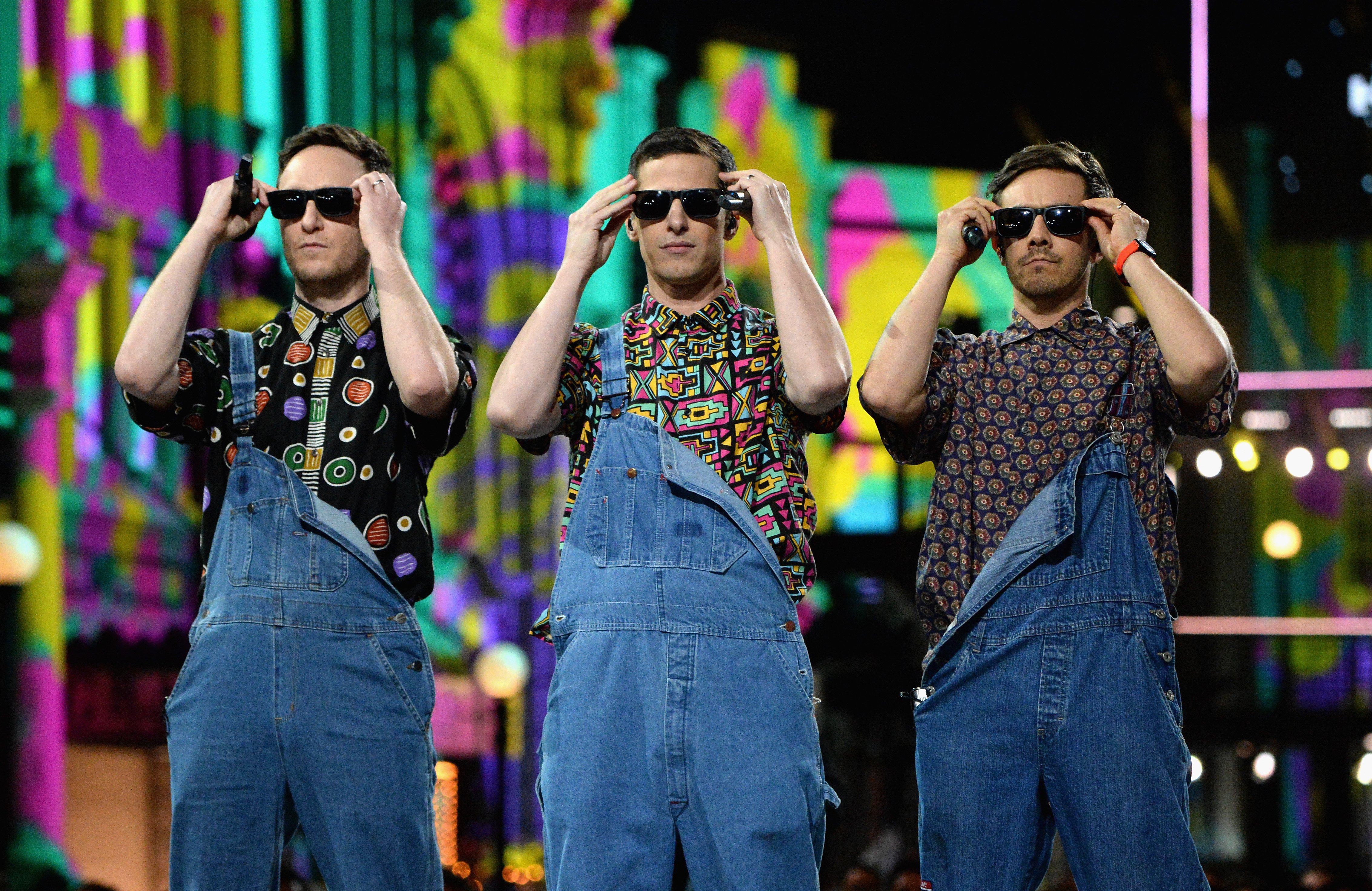 The role still fits like a glove for Samberg. The ridiculously talented and goofy detective was inspired by doctor Alan Alda from M*A*S*H who's extremely good at his job but comes across as too cocky sometimes. He's partnered up with Detective Amy Santiago, his more serious counterpart, who both have a blooming romance since the pilot.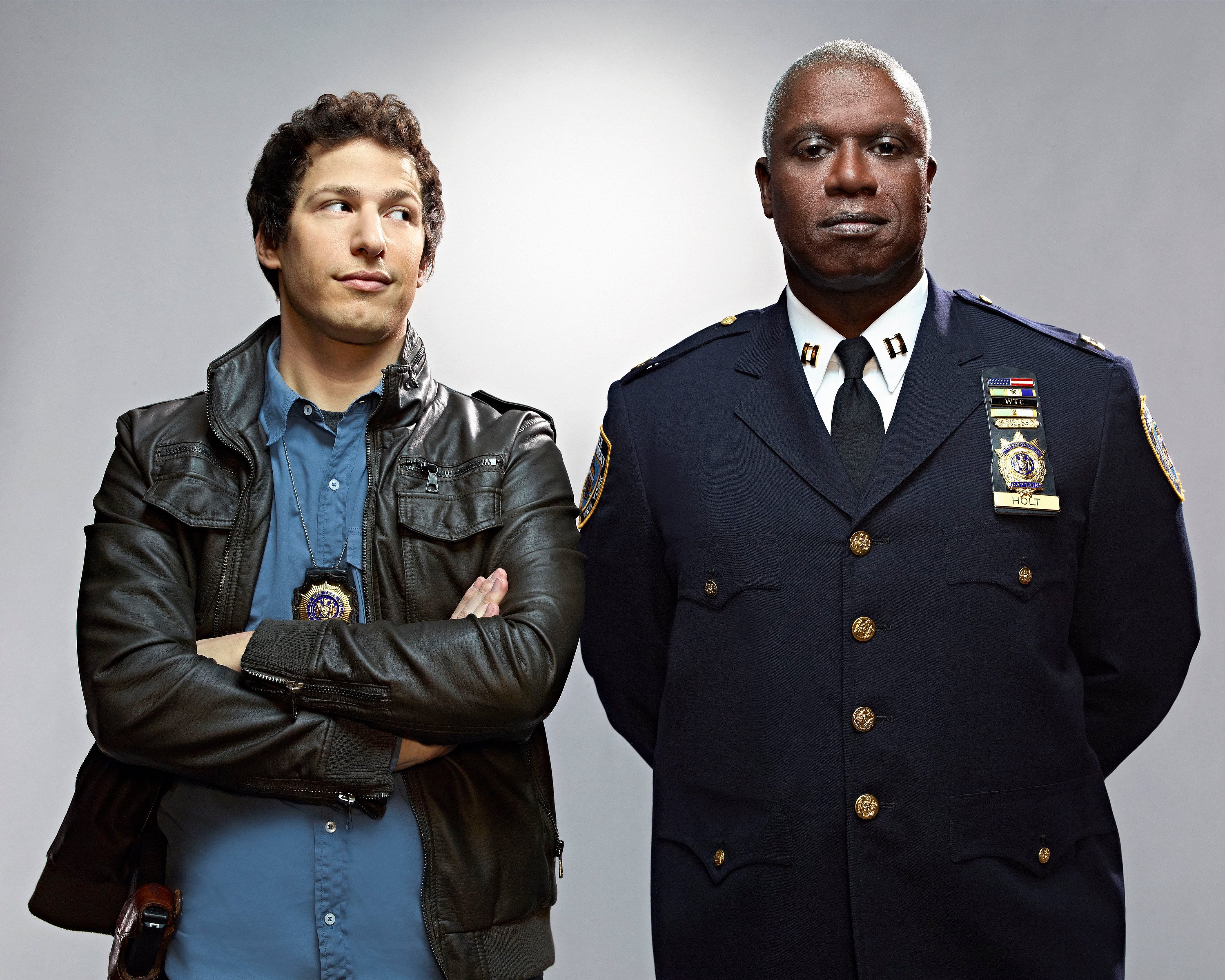 In real life, Samberg is married to Joanna Newsom, a multi-instrumental musician who is classically trained in the harp. They have a daughter together. In his most recent interview with TODAY, he credited his many sleepless nights at SNL for preparing him for the many sleep-deprived nights as a new dad.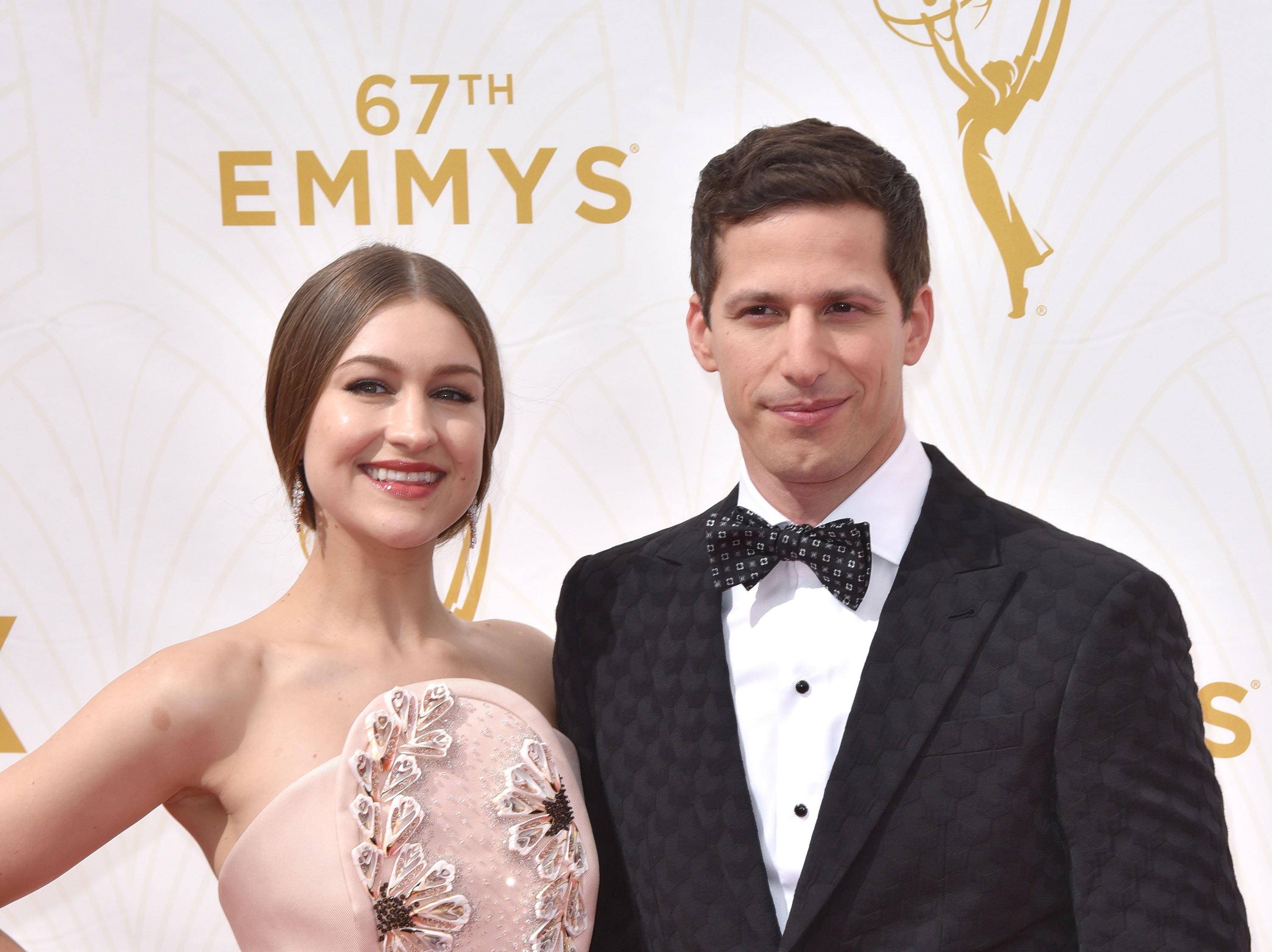 ---
SERGEANT AMY SANTIAGO
Melissa Fumero's first television role was as Adriana in One Life to Live which was booked on her last day at NYU. She also starred in CW's Gossip Girls as a member of Blair Waldorf's posse. In 2013, she started her 7-year run (and counting!) as the overachieving detective.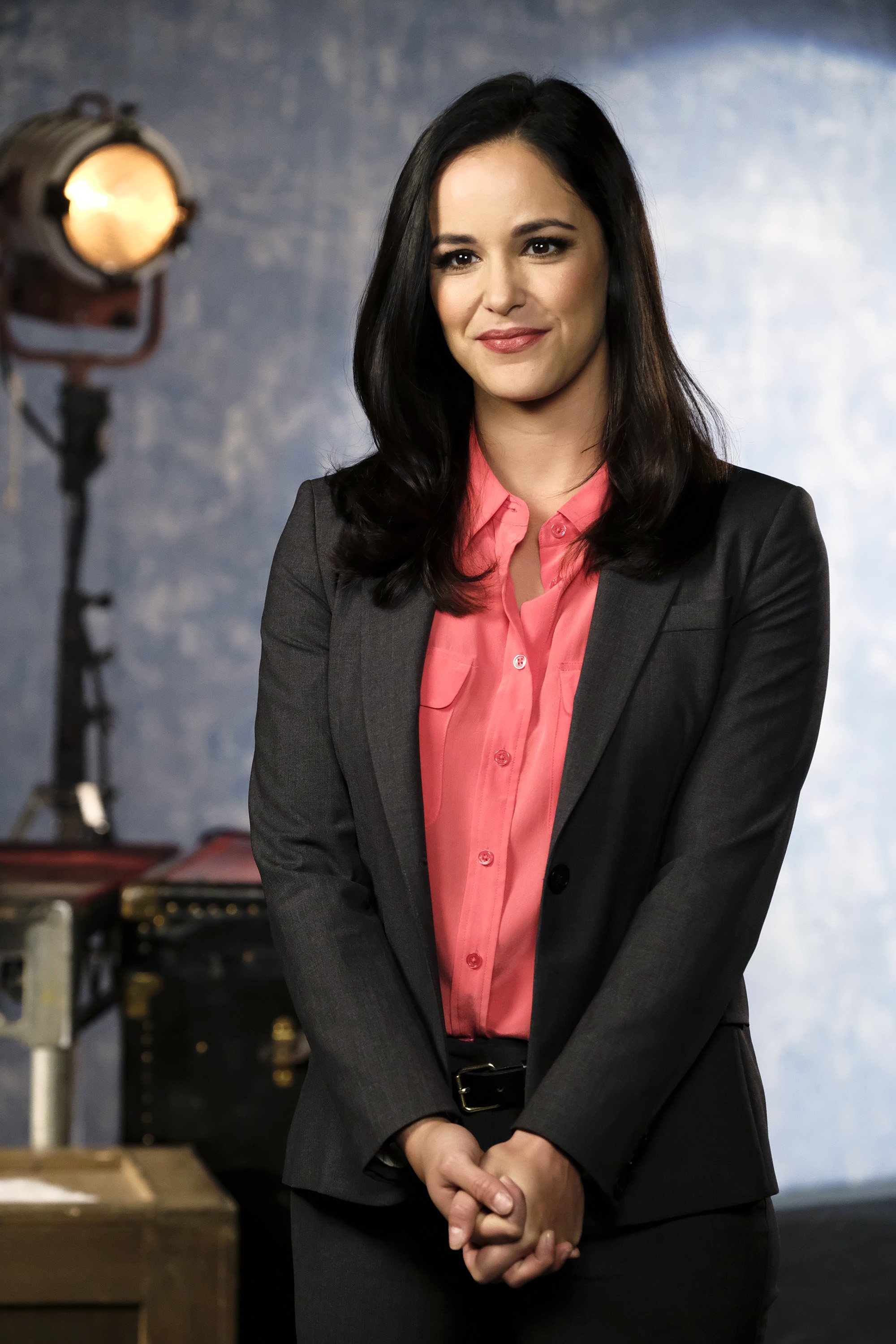 She really is a talented actress, because it's hard to picture her character, who's usually so uptight, actually bust a move. While Santiago has her own dorky dance, Fumero was actually a professional dance instructor growing up. Her dance experience got her a debut role in the 2007 film Tiny Dancer.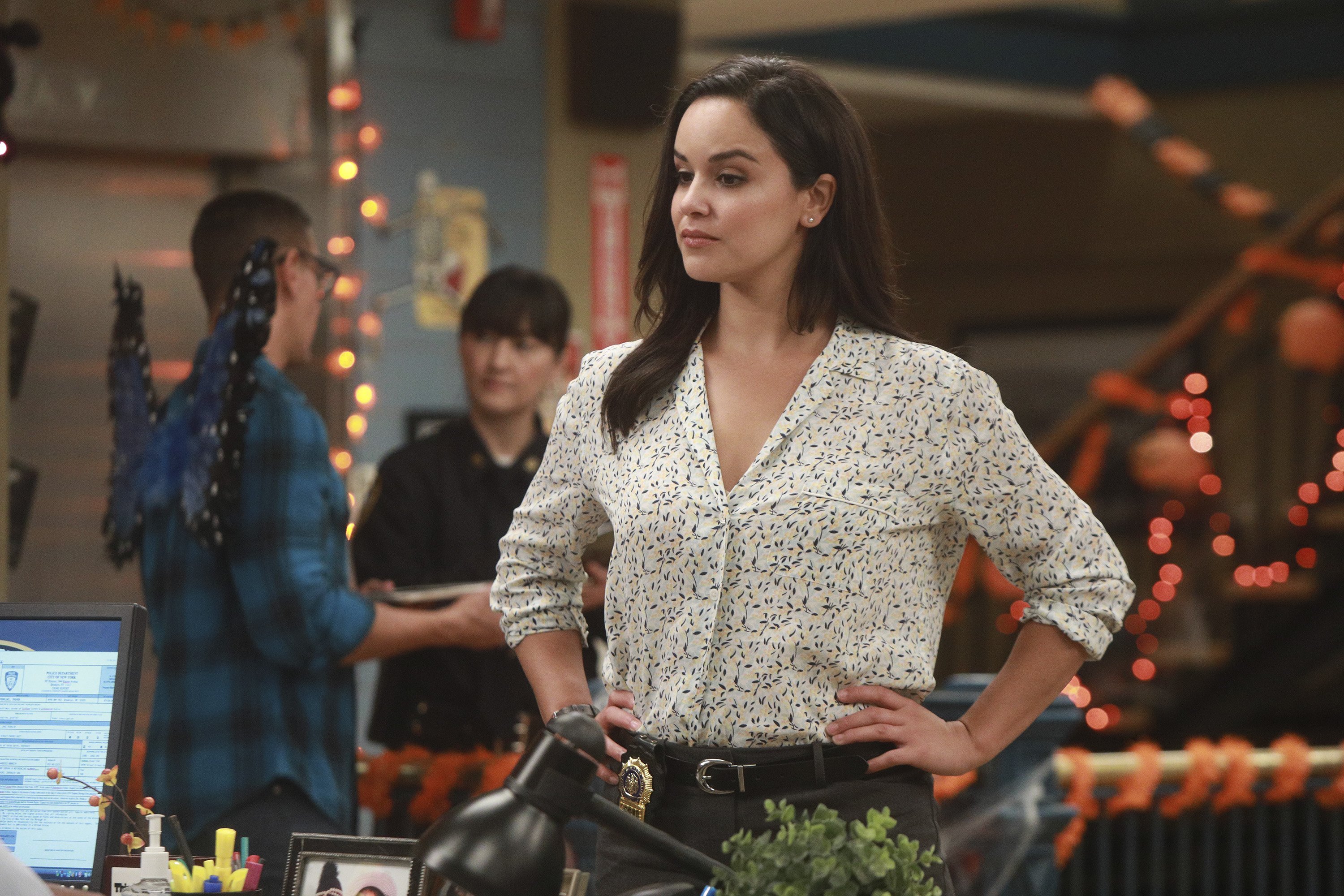 There weren't a lot of people rooting for the Teddy and Amy romance. I mean, we were all secretly rooting for her and Jake to get together and Amy ultimately calls him "the most boring man in America." In the 2nd season finale, Jake and Amy share their first real kiss and they've been a happy couple ever since.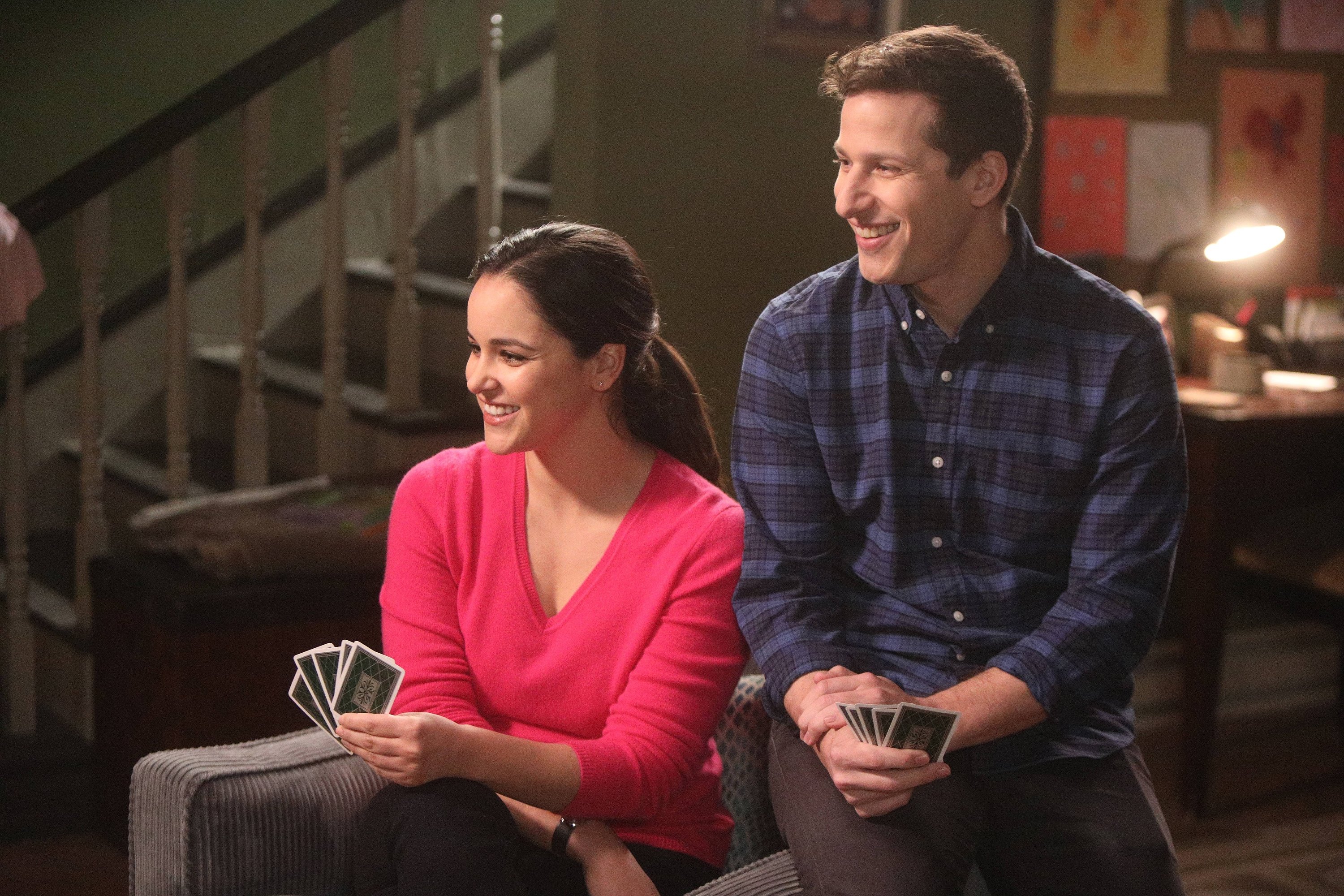 In real life, Melissa is married to David Fuero, who played Cris Vega on OLTL. In March 2016, they had their first son named Enzo. She admitted to People, "I don't recommend it. It's hard to think about anything other than being pregnant when you're that pregnant." But on February 14, 2020, they had their second baby, Axel.
---
DETECTIVES DIAZ AND BOYLE
Stephanie Beatriz originally auditioned for the role of Detective Santiago. She admitted to having to cry it out when she didn't get the role. She recalled in a BUILD interview, "I'm so happy for her, but I also know that there's no way that a network is going to cast two Latinas." Rosa was originally named Megan but was changed.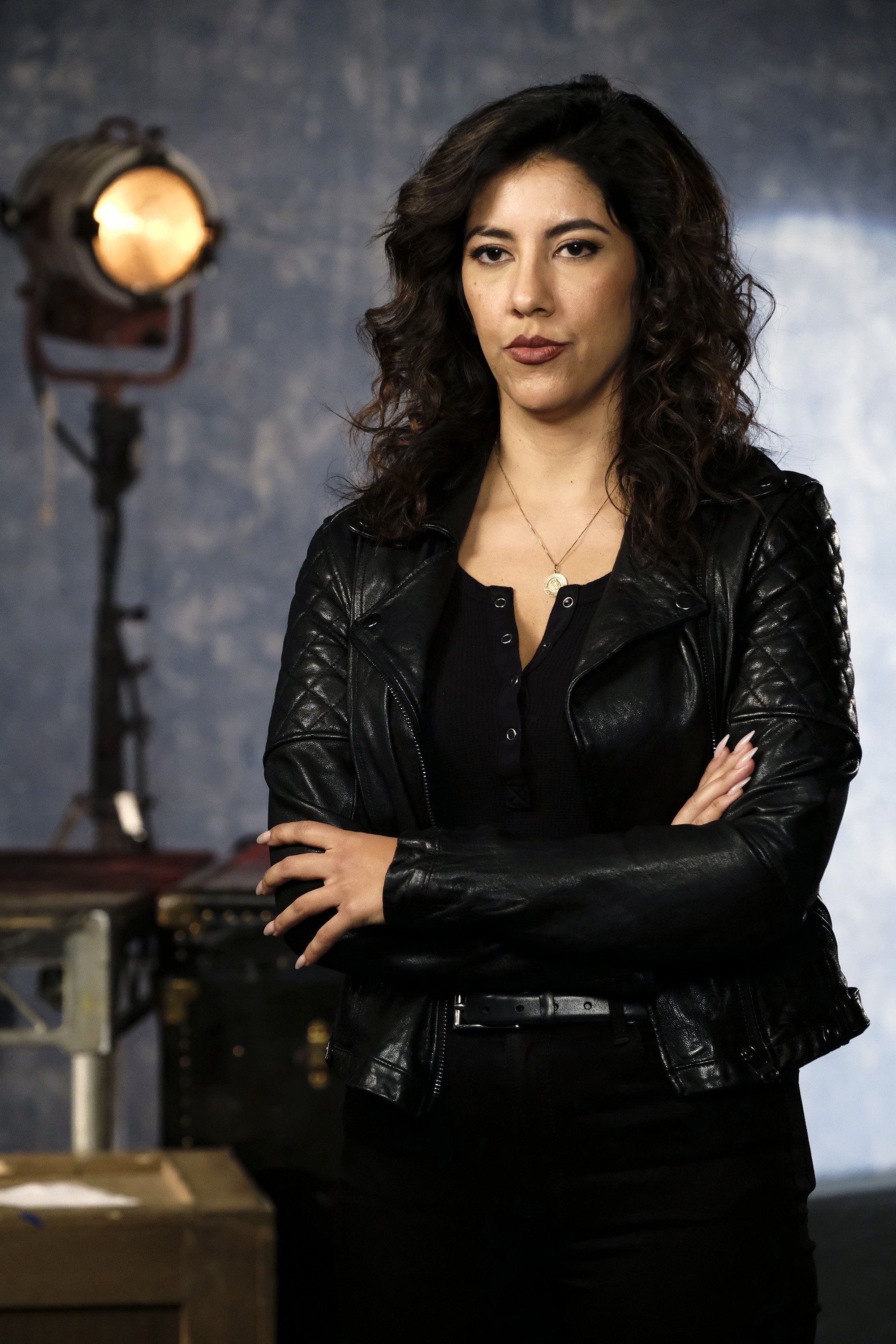 Beatriz and Brad Hoss married in October 2018. She gave details about her LA-inspired wedding in a People interview saying, "I never would've gotten to the place where I would've even been open to Brad as a partner if it hadn't been for my time on Brooklyn Nine-Nine." She wore a slip dress with lace roses aptly called 'the Rosa". 
Charles Boyle is a hopeless optimist who has incredibly brave moments, especially when he takes two bullets for his partner, Rosa. Boyle had a huge crush on Rosa, but they eventually become close friends. Since season 3, Boyle has been with Genevieve Mirren-Carter, who he saved from a false verdict. They started their own family and adopted Nikolaj.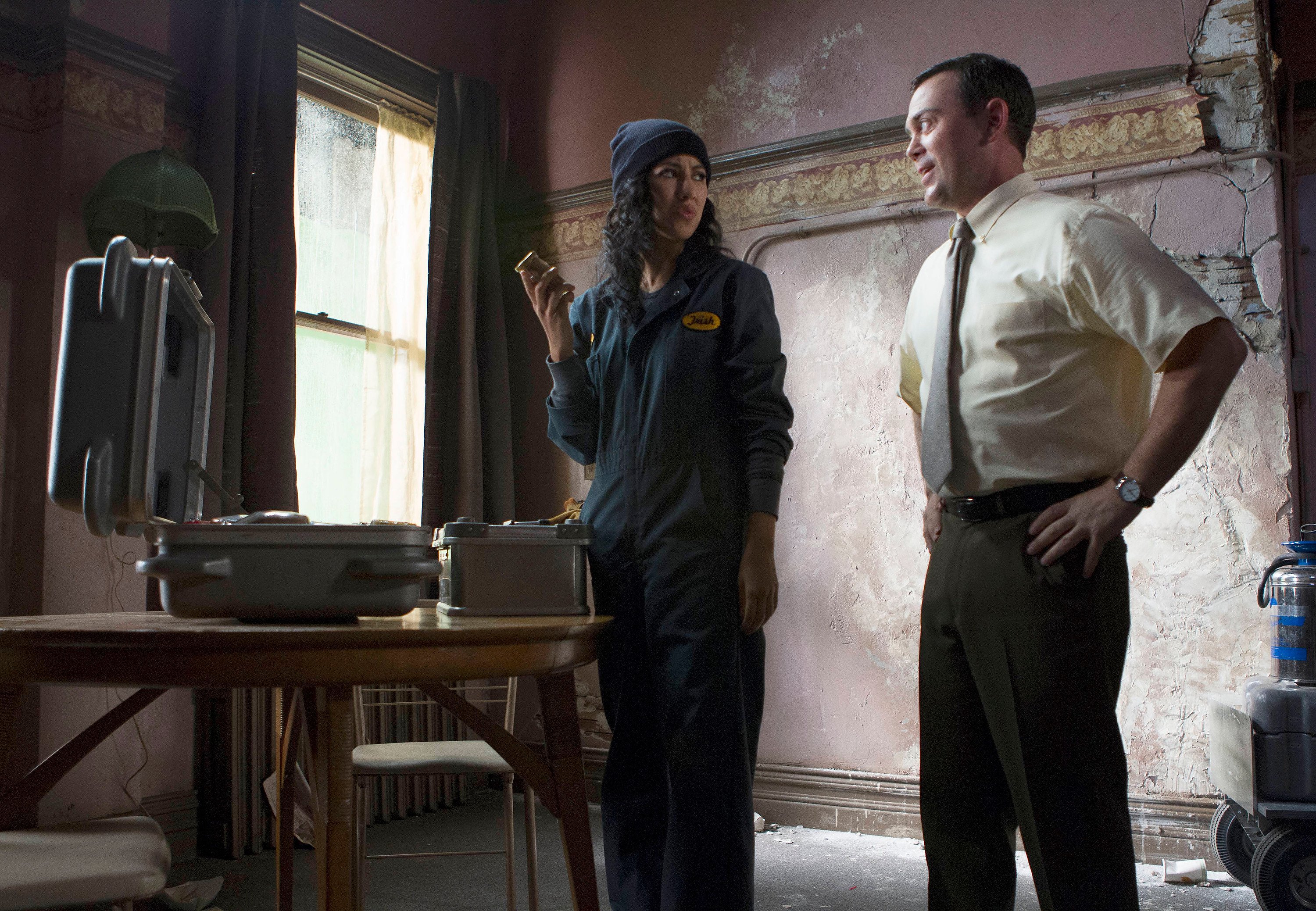 Lo Truglio is married to Beth Dover, a fellow comedian who has starred in Netflix's Orange Is the New Black and Wet Hot American Summer: Ten Years Later. They married in 2014 and had over 300 guests including some of the Brooklyn Nine-Nine castmates. Eli James, their son is a spitting image of Lo Truglio.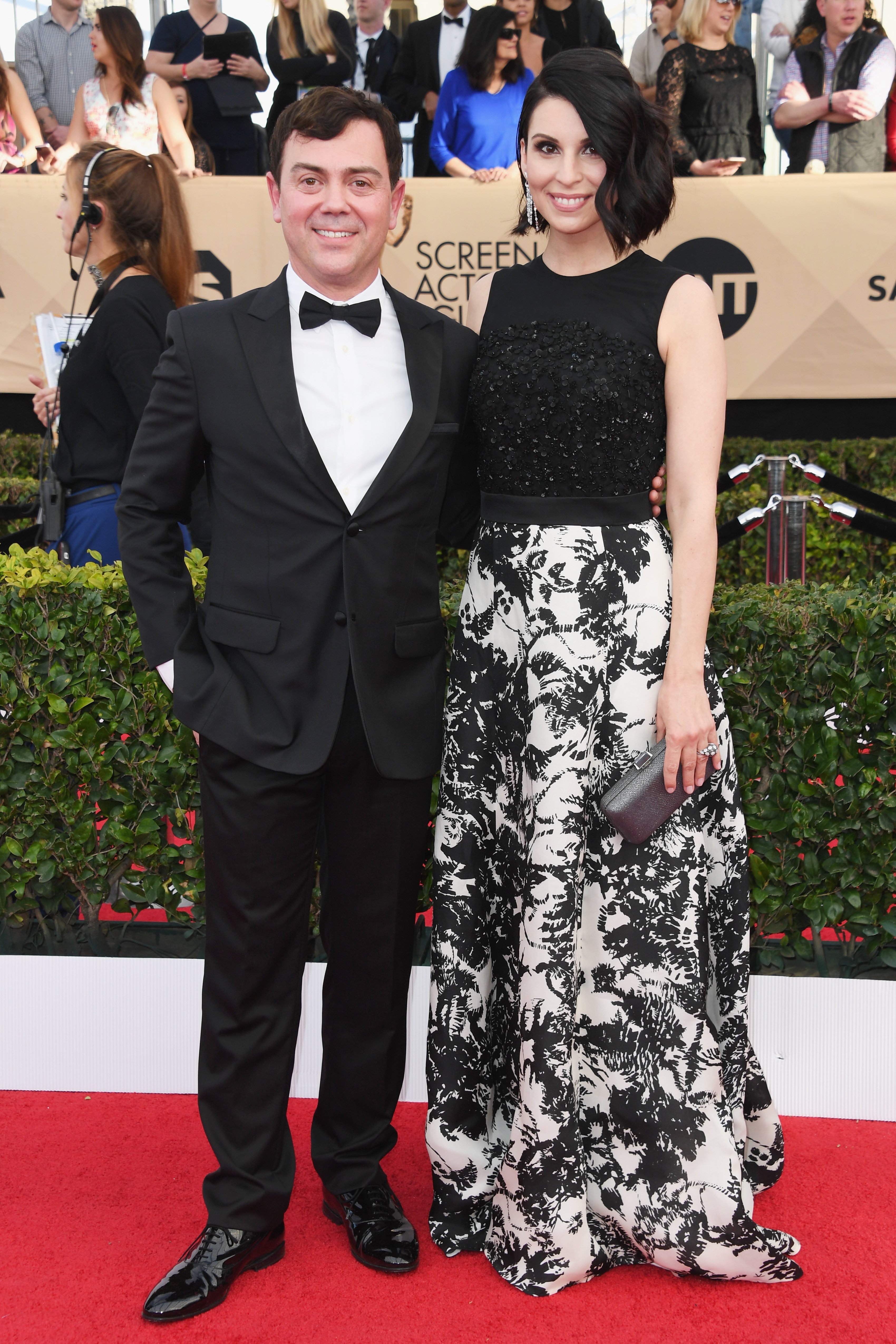 ---
SCULLY AND HITCHCOCK
There isn't one without the other. The duo has the most cases among the crew only because of their long time at the precinct. They're lazy, always on the same page, and add so much to the shenanigans happening at the 99th precinct.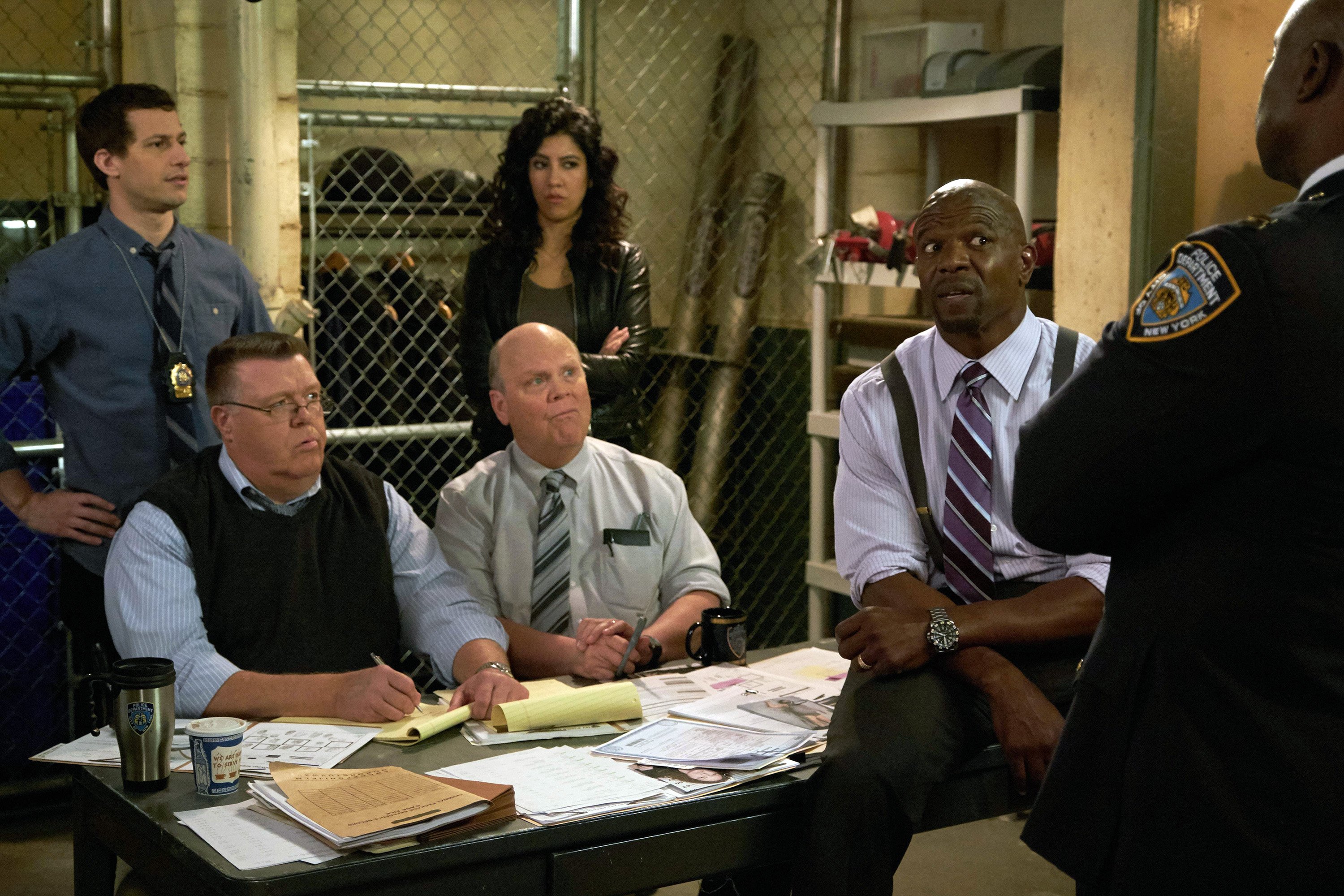 Their partnership wasn't originally supposed to have so much screen time, but the writers quickly changed their minds after seeing how well the two actors play off of each others' comedy. The executive producer Dan Goor even said, "It is worth watching every bullpen scene a second time to see what they're doing."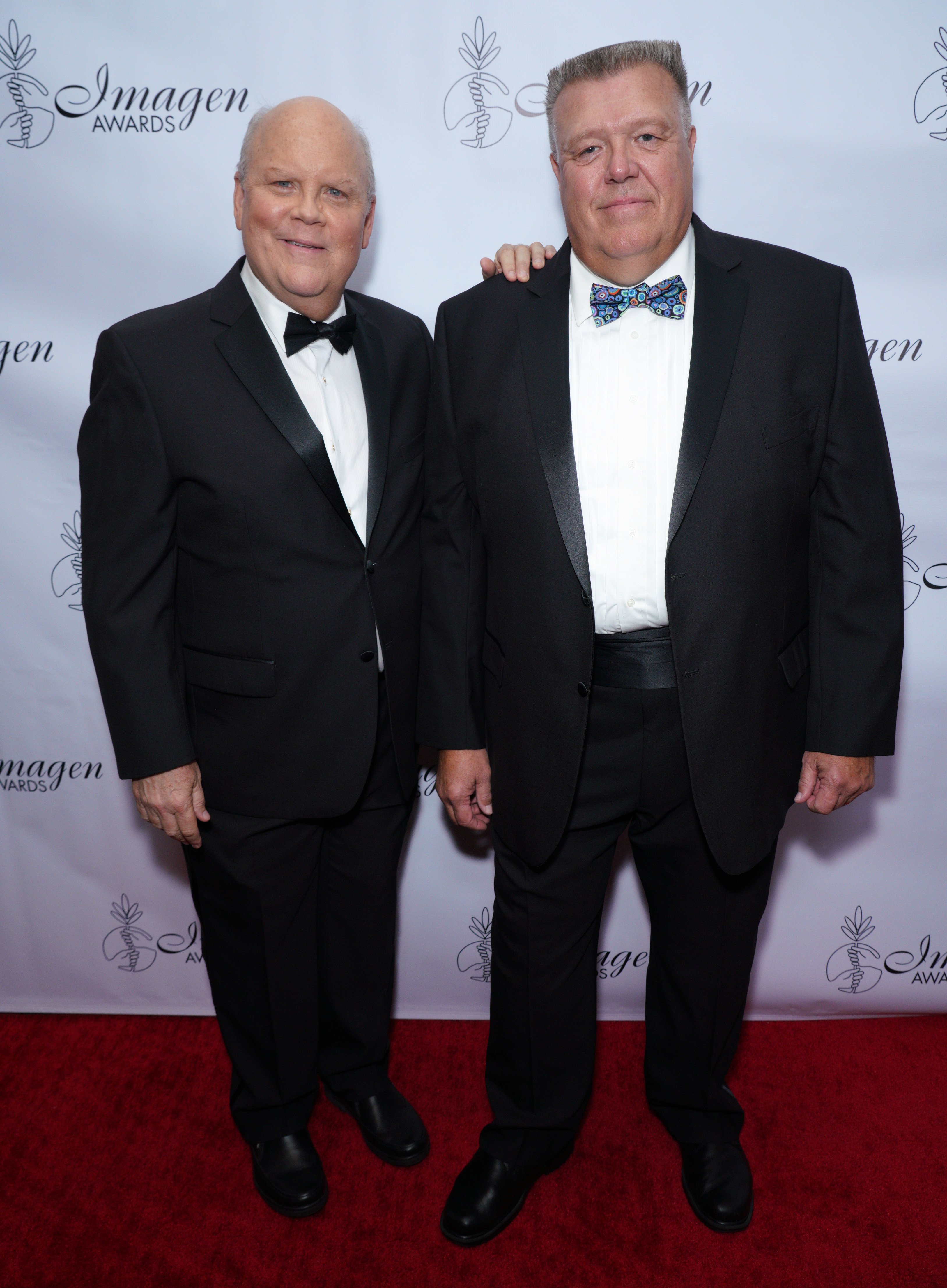 Most of what we see in Scully and Hitchcock on the show is how the actors' get along in real life. According to Paste, they knew each other by name for years, while auditioning for the same roles or even appearing in the same shows, but they never met until the pilot episode. Thank you, Allison Jones, the casting director of Brooklyn!