Real-Life Partners of God Friended Me Cast
God Friended Me has been quite a successful show for some time now. In the meantime the cast has become a big family, often sharing amusing videos and pictures of each other on their personal pages, making their fans laugh and sigh in envy. But do we know as much about the actors as we do about their characters?
Who is the perfect date for Brandon Micheal Hall? Which actor from the cast wanted to become a pastor in real life? Who broke their fiance's heart right after getting engaged? In this article we expose the love lives of the cast of God Friended Me.
---
Violett Beane as Cara Bloom 
The 23-year-old star is known for her prominent roles of Jesse Wells in the TV series The Flash and acting alongside Lucy Hale in the horror movie Truth or Dare. The actress is as altruistic and compassionate as the character she portrays in God Friended Me, Cara, is a journalist, and Violett is an actress but they are both determined to be of service to other people and to make this world a better place. 
---
Perhaps having been raised a Quaker determined her strong will to help people. In an interview, Beane said,
 "I think the story is so uplifting and so positive and in the world we're in right now, with all the violence and negativity, it really just spoke to me and I wanted to be a part of it.''
Although the chemistry between Violett and her on-screen boyfriend Brandon is captivating, she has been in a relationship for several years now. Every now and then Beane spoils her fans by posting cute Instagram pictures with her boyfriend, musician Paul Grant, whose stage name is Eyelid Kid. 
---
They both travel for work, Violett to shoot movies and Paul to go on tour - but their connection surpasses any distance. Who said true love does not exist anymore? Ah.. every girl deserves their own Paul. 
On top of her acting career, Violett is an avid activist for environmental causes, gun control, and animal rights. Beane has extended her work beyond her social media account and collaborated with PETA to educate the public on animal cruelty and the importance of a vegan diet.  (Not all heroes wear capes, right?)
---
Javicia Leslie as Ali Finer
It may come as a surprise, but Javicia is actually German but moved to Maryland at a very early age. Her first big role was as a professional swimmer in a thrilling drama called Killer Coach. Although as a kid, Javicia dreamt of becoming a preacher, she found acting therapeutic and thus decided to switch her career path.  
She later joined the cast of The Business Family TV series, playing the youngest member of the mafia family. As of now, Javicia is playing Miles' sister Ali, who encapsulates the moral dilemma of being Christian, a daughter of a reverend and a member of the LGBTQI community.
In the show, Ali is the ultimate guru, the source of life advice and wisdom. When life gives you lemons, Ali takes it like a champ, and so does Javicia. Scrolling through the actress's Instagram account you will notice how intrinsically self-aware she is in real life. 
Her account is basically an inspirational diary showcasing women's empowerment and self-love. We wonder if there is anything she can't do? Immaculate acting, weapon training, boxing, being a fashionista and a style icon ... the list goes on. We want those multitasking skills! 
---
Although Javicia does not talk about her love life, she sure did share a spicy picture posing with a handsome mystery guy in 2018. There haven't been any updates since then so whether she is single or not, she clearly does not show him off much. Now that her career is in full-on mode, maybe she has too much on her plate to be dealing with love. We'll keep guessing. 
---
Suraj Sharma as Rakesh Singh
You may remember Suraj from his lead role in the mind-bending feature film Life of Pi. Suraj was only 17 when he auditioned for his future breakthrough role among thousands of contenders. Since then, Suraj has acted in movies that deliver inspirational messages or convey an important matter.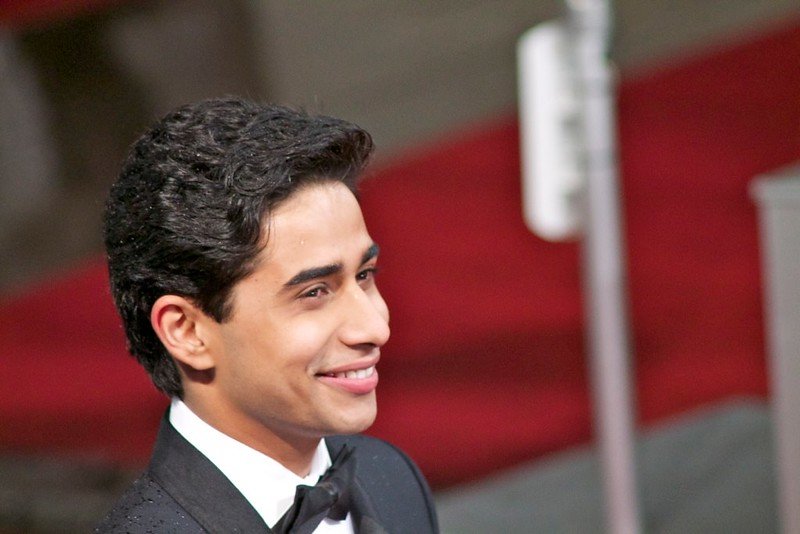 ---
His prominent works include "Million Dollar Arm" starring alongside Jon Hamm and the movie ''Umrika'', which received the World Cinema Dramatic Audience Award. The 27-year-old star is now playing the computer genius and desperate romantic, Rakesh. 
In the show, Sharma's character believes in destined soulmates and infinite love, thus going against cultural conditioning and his parents' intervention into his personal life. Having been raised Hindi in real life as well, Suraj says that although he is not religious, he truly believes that there is more to the world.
'I am not a spokesperson for spirituality," he adds, "but I have spirituality in me''.
According to sources, he had been in a relationship for four years at 17. He even proposed to his girlfriend but broke off the engagement after his career blew up. As of now, Suraj is a very discreet person, leaving no trace for paparazzi to follow. Hopefully, no more hearts are broken.
---
Brandon Micheal Hall as Miles Finer 
Brandon Hall is the lead in the TV series portraying an avid atheist who has recently been put on the right path by a God's Facebook account. Miles denies the existence of the Creator but relies on His friend's suggestions to find out whose life to save next. But how much does the character resemble Brandon in real life?
---
The 27-year old actor is a true good Samaritan offset: At least once a month Hall joins the Hashtag LunchBag Brooklyn to feed those less fortunate in New York City. 
"Helping people in time of need - that is what church should be about," says Brandon.
His character's motto is: "There is no God and that's okay," which was challenging for Brandon to embody. In interviews, Hall often shares how he grew up in church, how his mother is a pastor and that he doesn't know what the world looks like without faith.  The ''Mayor'' star is very open about his relationship with God but spills nothing about his love-life. Although Brandon never publicly expresses his feelings for a person he sure does not waste any opportunity to post a picture of his beloved dog Cleo. 
Even more so, in his recent interview, the actor was asked what would happen if his dog didn't get along with his love interest, to which he replied: "If Cleo ain't about it then nahh.''  And now you know the way to Brandon Micheal Hall's heart - DM Cleo for an endorsement!
---
Joe Morton as Reverend Arthur Fine
72-year-old Morton has been acting on screen for decades now. His filmography is an extensive list of films and TV series. Prior to joining the GFM cast, he played the conniving Eli Pope in the TV series, Scandal. What a drastic jump from the head of the CIA secret assassin Eli Pope to compassionate pastor Arthur in the GFM.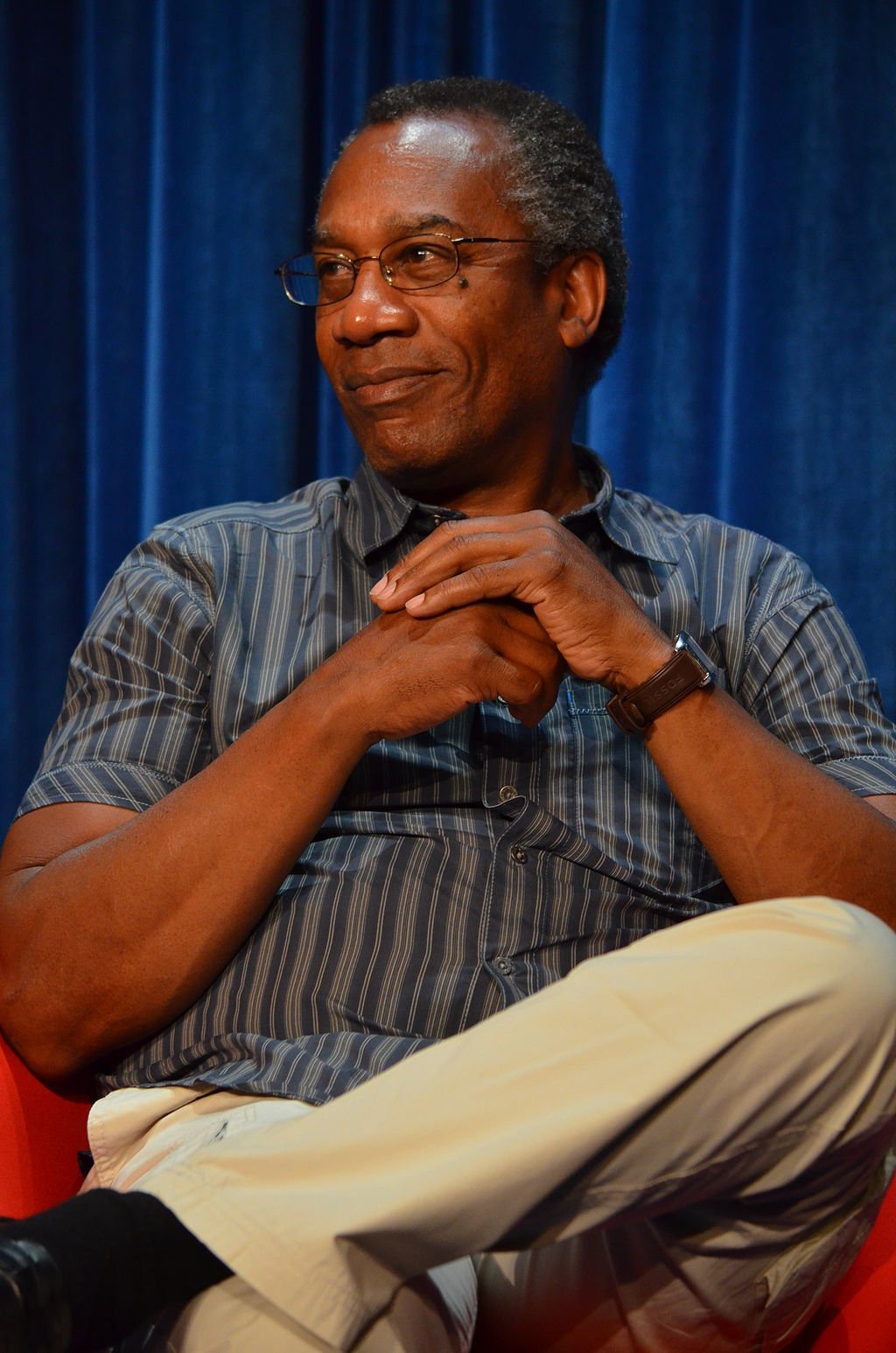 ---
Both Joe and his character had a moment in life when they questioned their faith. When he was 10, Joe lost his father under very suspicious circumstances and that was the moment he felt like he had lost faith in humanity. Despite personal challenges, both the actor and his character recovered. 
Arthur got closer with his children like never before and Joe maintained his spirituality and has been quoted many times saying, "You don't have to believe in God to believe in good." On the screen, Arthur had to make a difficult choice between remaining in service as a reverend or getting married to his newly-found love Trisha.
---
In real-life, Morton had to go through the opposite. He was married to Nora Chavooshian and they had three children before finalizing their divorce after 21 years of marriage. On his Instagram, Joe gave his fans a little teaser of what is happening in his life right now: He posted a picture with a woman from his trip to Iceland who he may have proposed to. Rumors about their engagement have leaked already and, as loyal fans, we wish them all the best. 
---
Shazi Raja as Jaya, Rakesh's girlfriend
Shazi Raja had her start in Milk Like Sugar, where her incredible performance and talent did not go unnoticed. She later landed a role in the comedy High Maintenance on HBO and is now working on The Resident.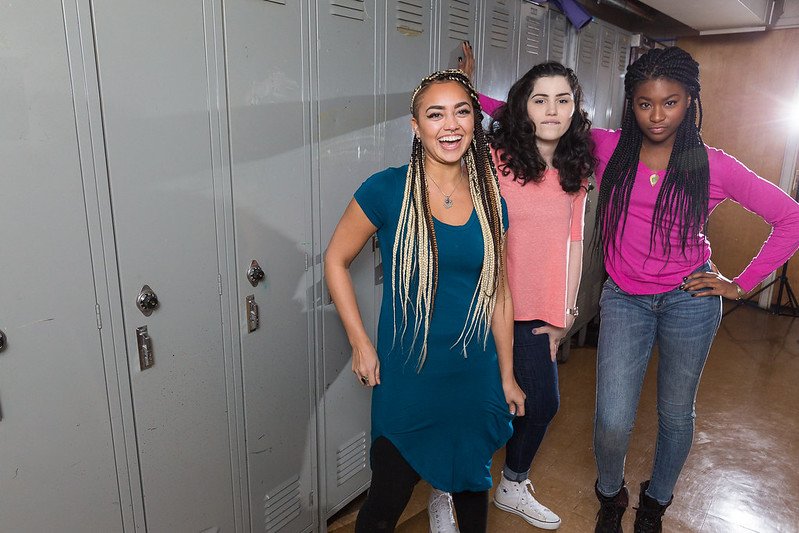 ---
In GFM, the actress portrays a rebellious character whose parents' cultural and religious beliefs contradict her personal freedom. She knows what she wants and is not going to settle to be someone's wife. Although we were rooting for her love story with Rakesh, we respect her choice to prioritize her personal growth over a relationship. 
In her off-set life, Shazi is a vocal activist for the representation of people of color, gender equality, and LGBTQI rights. She also has the LGBT flag in her Instagram description, which might indicate she is a part of the community herself. In an interview, she once said: 
"We are all different and our differences are important, but we need to also remember that our differences can bring us together and can help us love each other." 
The actress lives a very low-key personal life and no remarks have even been shared about her relationships. In 2016 though, Shazi was reportedly dating Christian Navarro, the actor from the TV series, 13 Reasons Why when she posted a picture of them captioned "Happy Birthday baby". We will have to keep lurking to find out who her heart belongs to now!