7 Details About Ozark That Went Unnoticed
Why was there a real Fed on the set of Ozark? What incident happened to Julia Garner while filming? And why does everybody weirdly watch Canadian football in Ozark? In this article we will reveal the coolest behind-the-scenes details about Ozark every fan should know! A little bonus: season 4 intriguing predictions are waiting at the end!
---
1. "O" for the Opening
Wanna see a noir version of Groundhog Day? A middle-class white dude flees Chicago on the run from a cartel. The next day he wakes up and he's STILL working for a cartel but now in Ozark. In every single episode, Marty Byrde launders money and watches people around him getting killed.
---
Maybe the problem is not the time loop but Marty himself...BUT! One thing stands out from this repetitiveness the most! Surprisingly, in each episode the title icon is different: the letter O has 4 different images every time. Funny thing is that you probably didn't notice that you got hooked to a common narrative trick, just like Byrde got hooked on chasing money.
Netflix has spoiled us with Easter eggs and all sorts of hidden details, so fans are desperate to catch an awesome clue. The designer of the title cards, Fred Davis, explained that nowadays including new narrative tricks is vital for entertaining the audience. And he's right - remember what Game of Thrones did with their opening credits in almost every episode in the last season?
---
2. Real FBI On The Set
Wondering why a real FBI agent was on set? Does the series about laundering money actually launder money? That would be a hell of an ironic coincidence but it's not the case - the showrunners called the feds themselves. The show writer Chris Mundy explained that they wanted to create as realistic experience for the audience as possible.
---
So the show's team consulted an FBI agent who used to work cases about money laundering. It was important to understand not only how the business runs but how people like Bateman behave and talk. Just recall Navarro in season 3.
We believe he is a legit leader of a Mexican-drug cartel because he knows that time is money: unnecessary chatter is a taboo for his character and his staff has to weigh every word in their conversation to make it short and meaningful.
---
It's inexplicable how much work the writers have dedicated to developing believable characters. As Mundy said: "No one on the writing staff came with a strong business background, so we just studied and learned as much as we could." Is Marty secretly Canadian?
It's actually a very logical question since Canadian Football is featured several times on TV screens in the town of Ozark. Who living in Missouri would watch Toronto Argonauts and Hamilton Tiger-Cats games, if he's not from Canada, right? And reportedly, the reason for that is the licensing fee.
Apparently, American leagues set such a high fee for using their footage on TV that it doesn't make sense for the showrunners to pay for the NFL copyrights. Just look at this chart for League broadcasting fees in 2016 and 17 from Statista. 4 billion dollars!!! It wouldn't be as much for 10-second footage, yet it's clear the copyright fee is super high!
---
3. The Mouse Incident
There are celebs who tell exciting stories about performing their own stunts. There are also celebs who turn to stunt doubles for help - and that's okay. And then there's Julia Garner, who asked for a hand double - and it made the whole cast laugh! 
---
Do you remember a scene in season one, where Ruth was holding a mouse by the tail and had to drop it in the water? If only the directors knew that Julia is terrified of rodents and nearly had an absolute panic attack.
She revealed that she had to run off to a bathroom because she was panicking so much, she was battling to breathe. Eventually, the director had to find a hand double to shoot the 10-seconds long scene. Poor Julia explained to W magazine, saying:
"The whole crew was laughing at me. It was so embarrassing, and I couldn't even lift it. [...] I got a text from some of the writers of a picture of Mickey Mouse, like, "Heard you had an interesting day."
---
4. The Cast Could Have Looked Different
For some fans, it was initially hard to unsee Bateman as Michael Bluth from Arrested Development and as the goofy, crazy guy from Horrible Bosses and The Change-up. But after 3 seasons it's hard to imagine anyone playing Marty but him. Turns out Jason wasn't on board with the show when the script came in.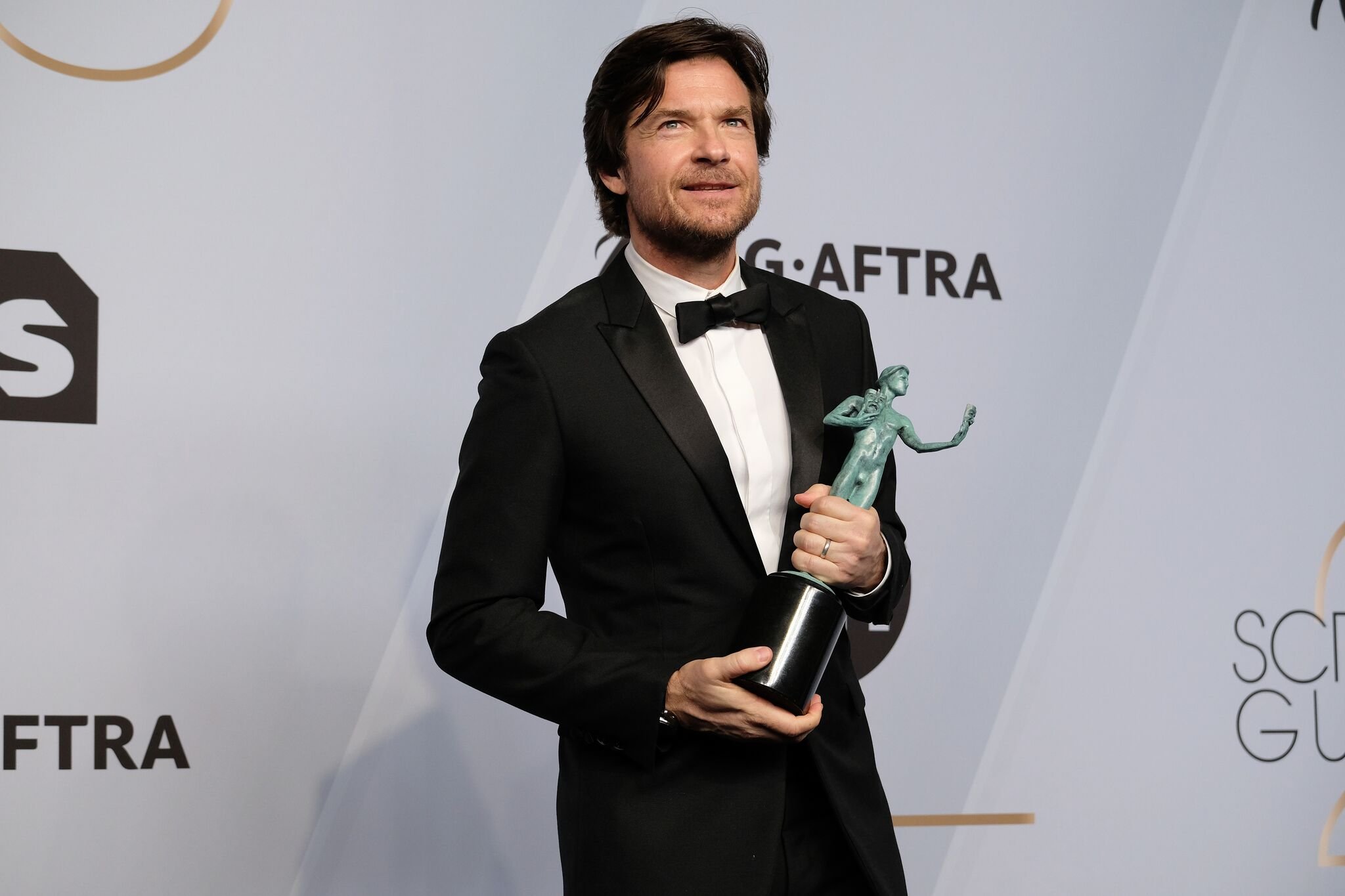 ---
He was interested in directing but not so much in acting, so when the opportunity to do both presented itself, Bateman finally decided to join the production. And we doubt he regrets the decision as, for his work on Ozark, he has won a SAGA award for Outstanding Performance by a Male Actor and received an Emmy statue for Outstanding Directing.
Besides Marty, Wendy also nearly looked very different. When Laura Linney received the script, she immediately saw it had potential but wasn't interested in doing a series at that moment. You'd never guess, but Bateman was the one who actually changed her mind.
As soon as Laura heard that Bateman was finally on board to start filming she decided to join the cast because she was interested in working with him. As she revealed to Collider: 
"I'd always really liked him. I'd always suspected and inherently known that he had a much larger range than he's been able to explore, so I was just very excited for him, that he was going to let himself venture into another genre."
It's true that when one reaches a certain level of experience and fame in a field, they can afford to choose who they want to work and spend time with. Linney is very lucky in this case!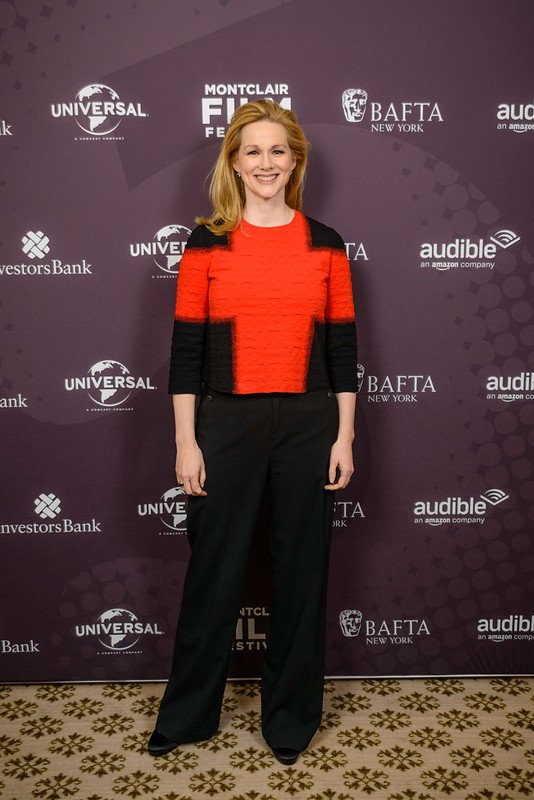 ---
5. Actors Changed The Characters
Some writers find it helpful to have an image of an actor or an actress in mind when they are creating characters. Turns out Ozark writers were also writing a character just right for an actor but, surprisingly, it wasn't Bateman. Turns out writers begged Peter Mullan to star in the show even before the script was finished!
Bateman saw Top of the Lake, instantly fell in love with Mullan's fierce acting skills and gathered the writers to "aggressively pursue" Peter to join the cast. On second thought, it doesn't come as such a big surprise if you recall how well Mullan played a vicious character in My Name is Joe and Children of Men.
---
So not only was a character written for an actor, but actors also had a say in their characters too. Wendy was originally scripted as "just a wife". But Linney saw a lot of unused potential in her character. She spoke to Bateman about it and suggested he make her character not just deeper but more relatable to Marty to match his lifestyle.
As Linney revealed to Collider: "She was basically just a wife. So then I met with Jason over coffee in New York, and we talked about the role and where I felt it needed to go. And he said yes, they would do that."
---
6. It Wasn't Filmed in the Ozarks
It's not a secret that shows rarely shoot in one location. So the only scenes that were filmed in the Ozarks for real, were at Ozarks's Lake. So in season one we see some shots of the Lake of the Ozarks when we first see Marty and his family finding their new home at Osage Beach, Missouri.
---
The summer resort community was inspired by the co-creators' teenage memories. Back when he was a teen, Bill Dubuque worked as a dock-hand at Alhonna Resort in the Ozarks in the 1980s. So the owners of the real-life resort just have to hope that their guests won't tear the wallpaper down to try and find a stash of money.
Despite the fact that Alhonna Resort is pretty cool, the major part of the series is set in Atlanta. So Ozark's shots in the state of Georgia include Bagnell Dam and Lake Allatoona, while Del's home was shot in Chateau Elan in Braselton. Do you remember a scene in season one, when Agent Petty stops at a vintage diner in episode 8?
Well, this diner is definitely real! It's the Silver Skillet diner in Atlanta and you should have seen it in some other TV shows for sure! What's left after season 3? Ben's death was a shocking twist and it has left us with some questions.
---
7. Where Is Next Season Going to Go?
Well, the fans have some thoughts… Marty's son, Jonah, was very close to Ben. For him, Ben was more than an uncle - he was his buddy who took care of him while his parents were obsessed with making money. So while Wendy and Marty are used to violence and have gone through some tough times before, fans think that they can cope with a loss much faster and more cold-blooded than Jonah. 
---
There's a really intriguing theory that Jonah could get very emotional over the murder and may re-think his family's morals. Is there a chance that Jonah could turn his back on his parents? After all, he found out that his own mother ordered for his beloved uncle to be killed.
Or maybe he'll just be angry enough to do something impulsive that will get the whole family in trouble? So where season 4 goes hugely depends on Jonah's actions. But conflict is inevitable for the family.  Another question we want answers to of course is, will season 4 be the end for Ruth?
Since season 1 the show has been building the tension between Ruth and Marty, and when the tough blonde finally ended the alliance with the family, once she found out the truth about Ben's murder - she is definitely coming back!
---
While Marty cares for Ruth because he sees himself in her - Ruth follows Marty's guidance and sees him as a parental figure. But the collision is inevitable. Ruth is now with Darlene so we are waiting for a huge confrontation between Ruth and the Byrdes in season 4.
The ending of season 3 was epic and very brutal. Helen's blood is on the Byrdes now, and not only figuratively. Navarro killing his attorney is one of the most foreshadowing moments in the season finale for the Byrde family.
From now on, the Byrdes are working directly with the head of the cartel and are stuck in the business more than ever while the FBI keep hunting them down! So we are all waiting to see how the family is going to handle it in season 4. As showrunner Chris Mundy said in an interview:
"And I think it will be about if the Byrdes can turn the biggest mistake of their lives into this huge advantage, and how much will karma catch up with them if they do?"