Private Details About "The Talk" Show Fascinating Hosts
Following behind in the footsteps of other notable, all-female talk shows, The Talk debuted in 2010. As Sara Gilbert and friends came together to discuss topics ranging from pop culture to politics, 2:00 was no longer just 2:00 on NBC; instead, it became the time to sit back, kick up your legs and enjoy the friendly gabfest taking place.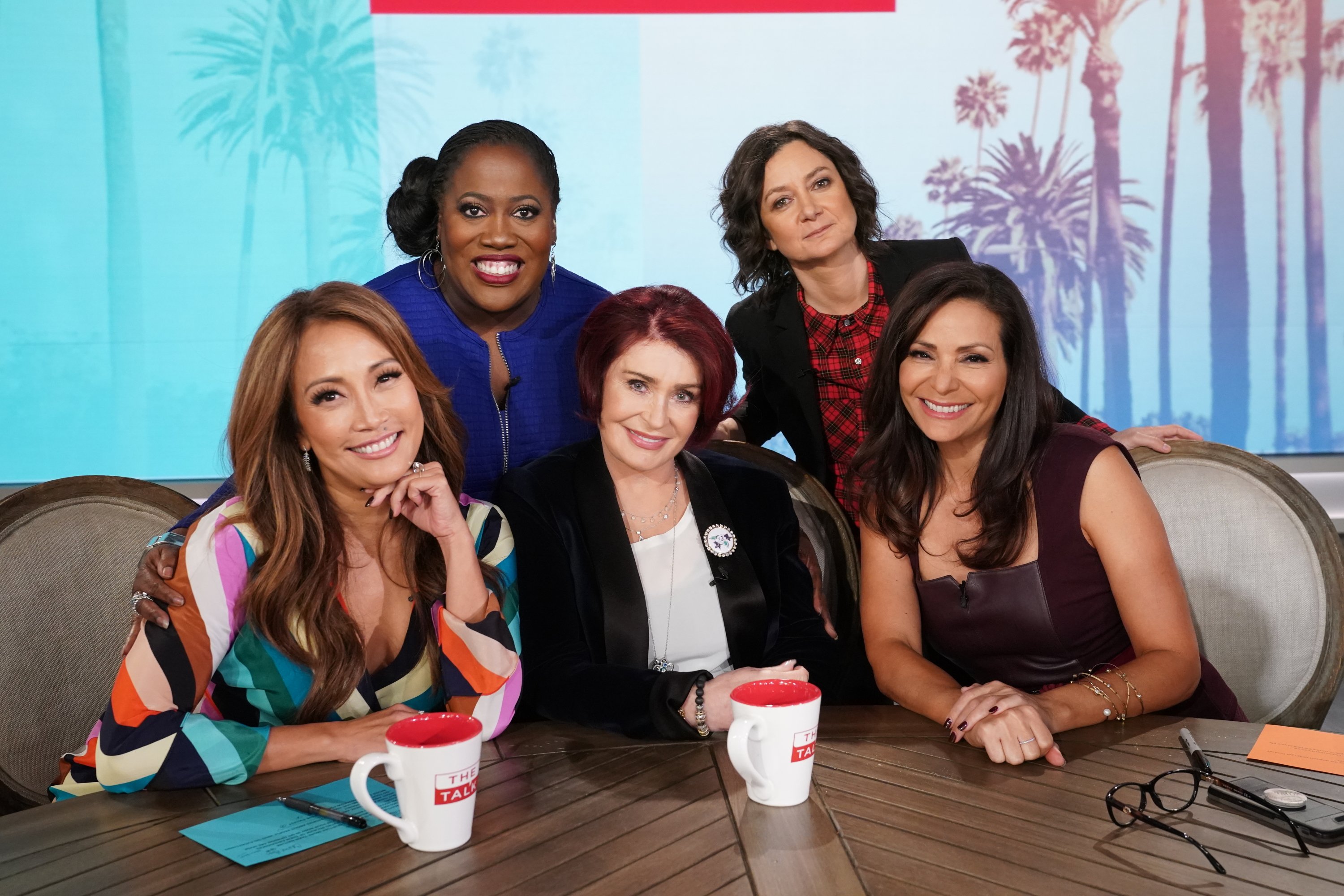 ---
SARA GILBERT
She left the show in April after sharing with the audience that she was having trouble balancing work and family life. Between acting in The Conners, hosting The Talk, and raising three children, we can only imagine how overwhelmed she may have felt.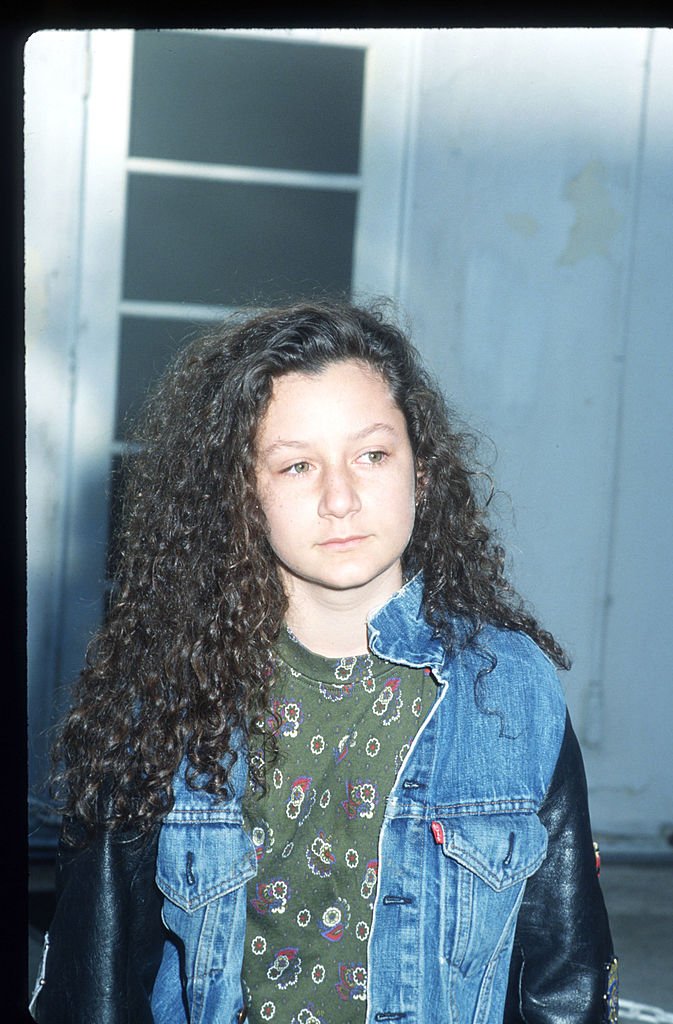 Born in Santa Monica, California, Gilbert is no stranger to show business. Practically her whole family works in Hollywood! Her mother was a producer and talent manager. Both her siblings starred on Little House on the Prairie in the 80s while Sara was starting her own acting career at the same time.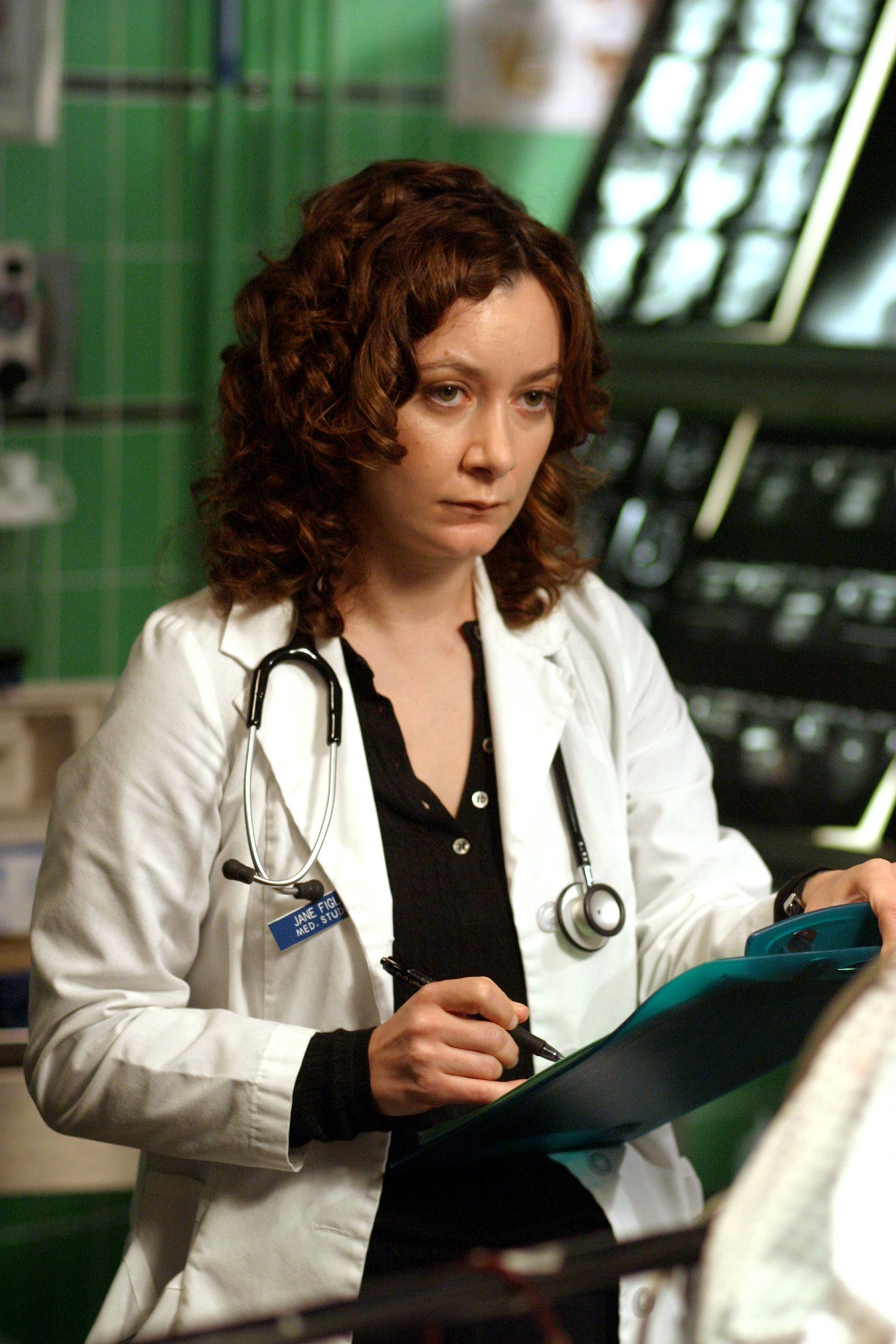 ---
TELEVISION COMMERCIALS TO YALE
Her appearance on television commercials gave her enough rapport to move onto the TV movie Calamity Jane in 1984 and 4 years later she landed the role of our favorite tomboy teen from the Conners family. Many people don't know that while she was filming, she was also attending Yale University earning her B.A. in Art.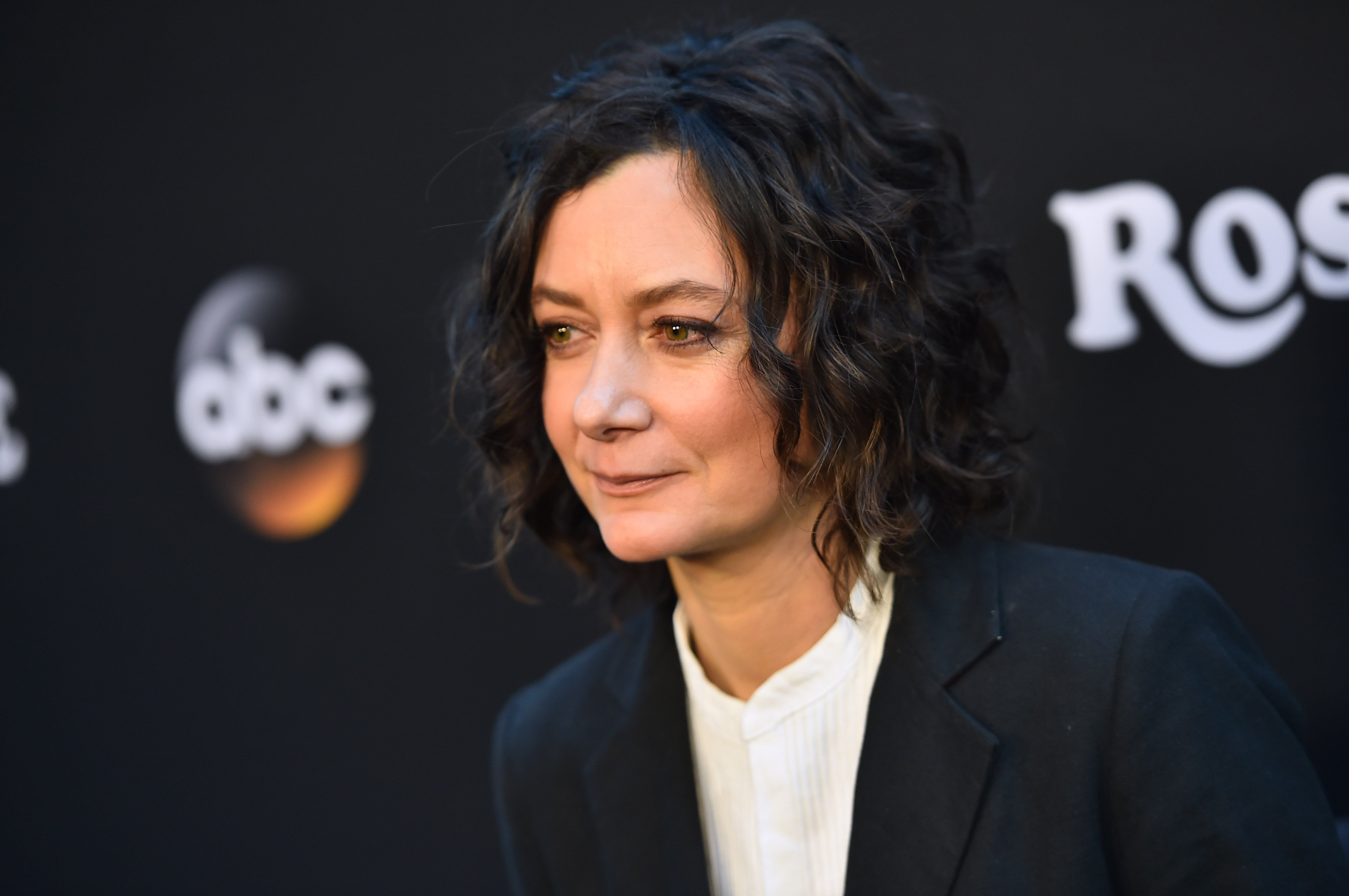 She's also starred in various films throughout the 90s and early 2000s with roles in Poison Ivy (1992) and Riding in Cars with Boys with fellow actress Drew Barrymore. She also joined John Cusack in 2000 for the highly appraised film High Fidelity. She's still acting and about to start a recurring role in the Netflix show Atypical.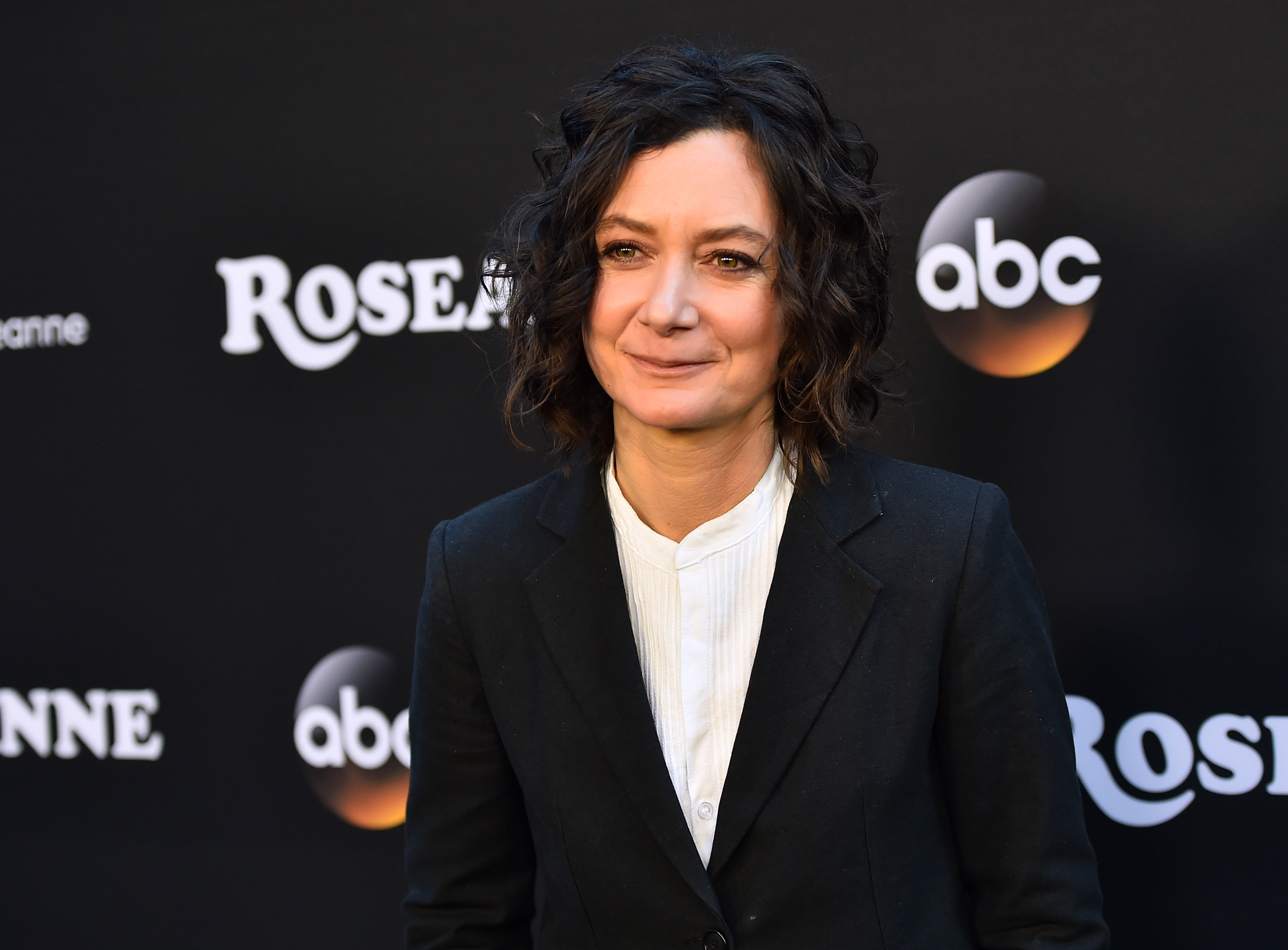 ---
BEHIND THE SCENES
Gilbert is known for being politically outspoken about animal rights. People for the Ethical Treatment of Animals, better known to the world as PETA, named her character one of the most animal-friendly TV characters in history. In season 4, Darlene decides to be a vegetarian which was inspired by Gilbert turning to vegetarianism when she was 13 years old.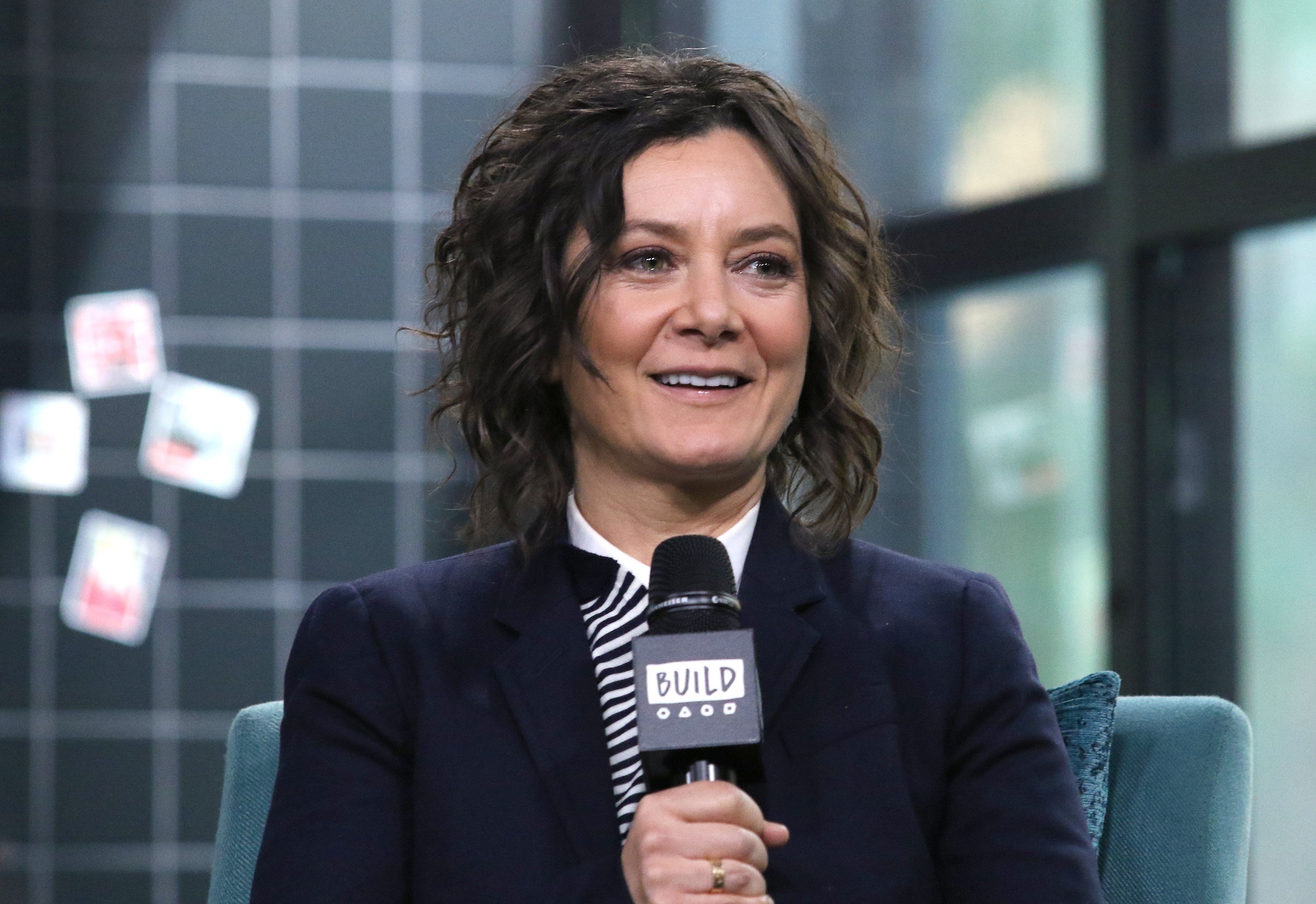 Gilbert has three children. Her son Hank Levi Gilbert-Adler and daughter Sawyer Gilbert-Adler are from her former long-term partnership with Allison Adler, a writer, and producer. In 2014, Gilbert married Linda Perry and had their son, Rhodes Emilio Gilbert-Perry. In December 2019, People reported that the couple filed for divorce over "irreconcilable differences."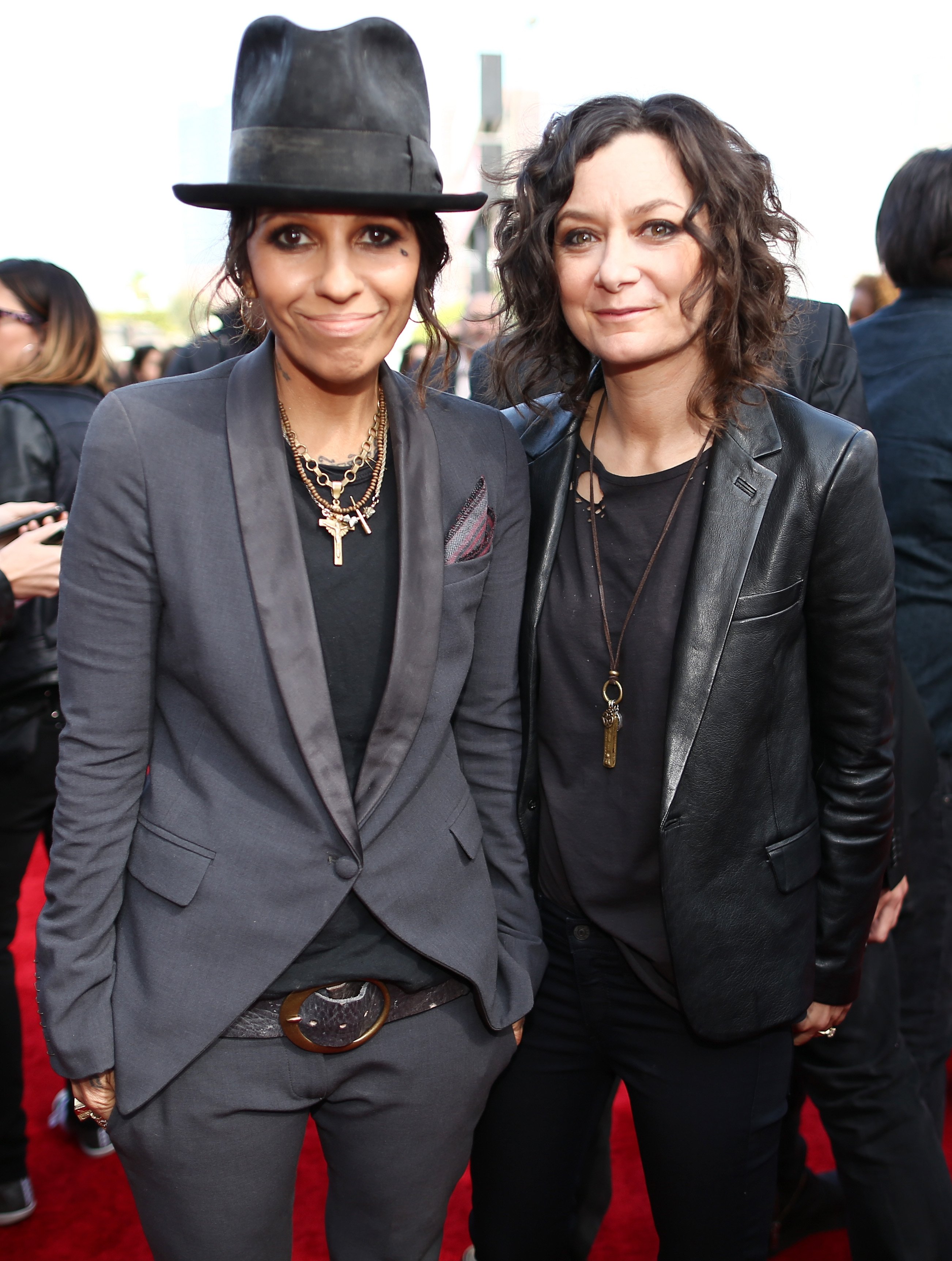 ---
SHERYL UNDERWOOD
Raised in Little Rock, Arkansas, Underwood has 2 siblings: a brother, Michael, and an older sister, Frankie, who has polio. In season 7, she opened about taking care of her older sister since she was around 8 years old. She has her master's degree in media management and mass communication at the Governor State University in University Park, Illinois.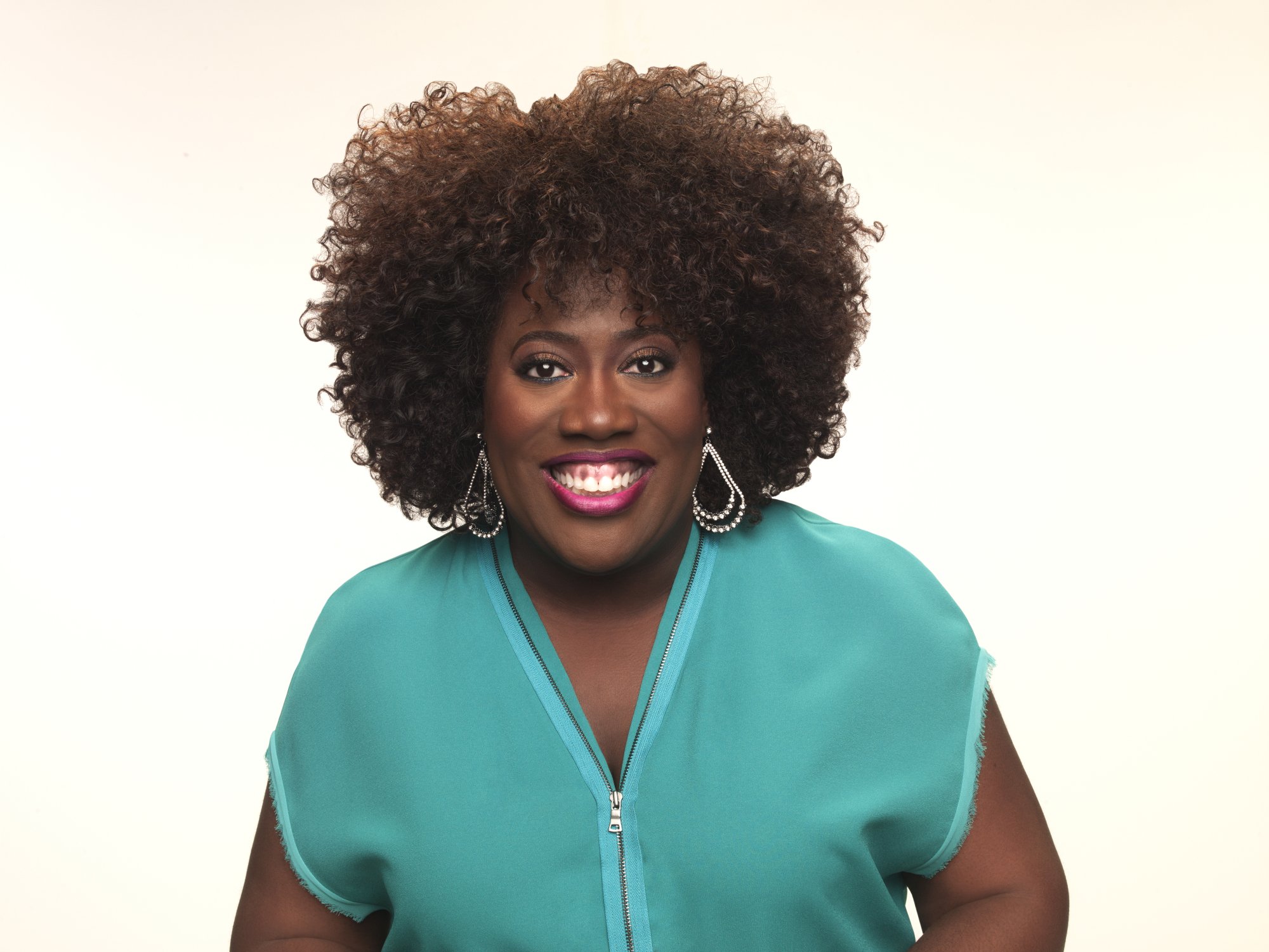 Underwood joined the United States Armed Forces after graduating. After her service, she spent most of the 80s bringing her natural talent for comedy to the stage. Since her 1989 win at Miller Lite Comedy Search, Underwood has established herself as a comedian. From the movie screen to talk television to satellite radio, she's a fan-favorite on the show.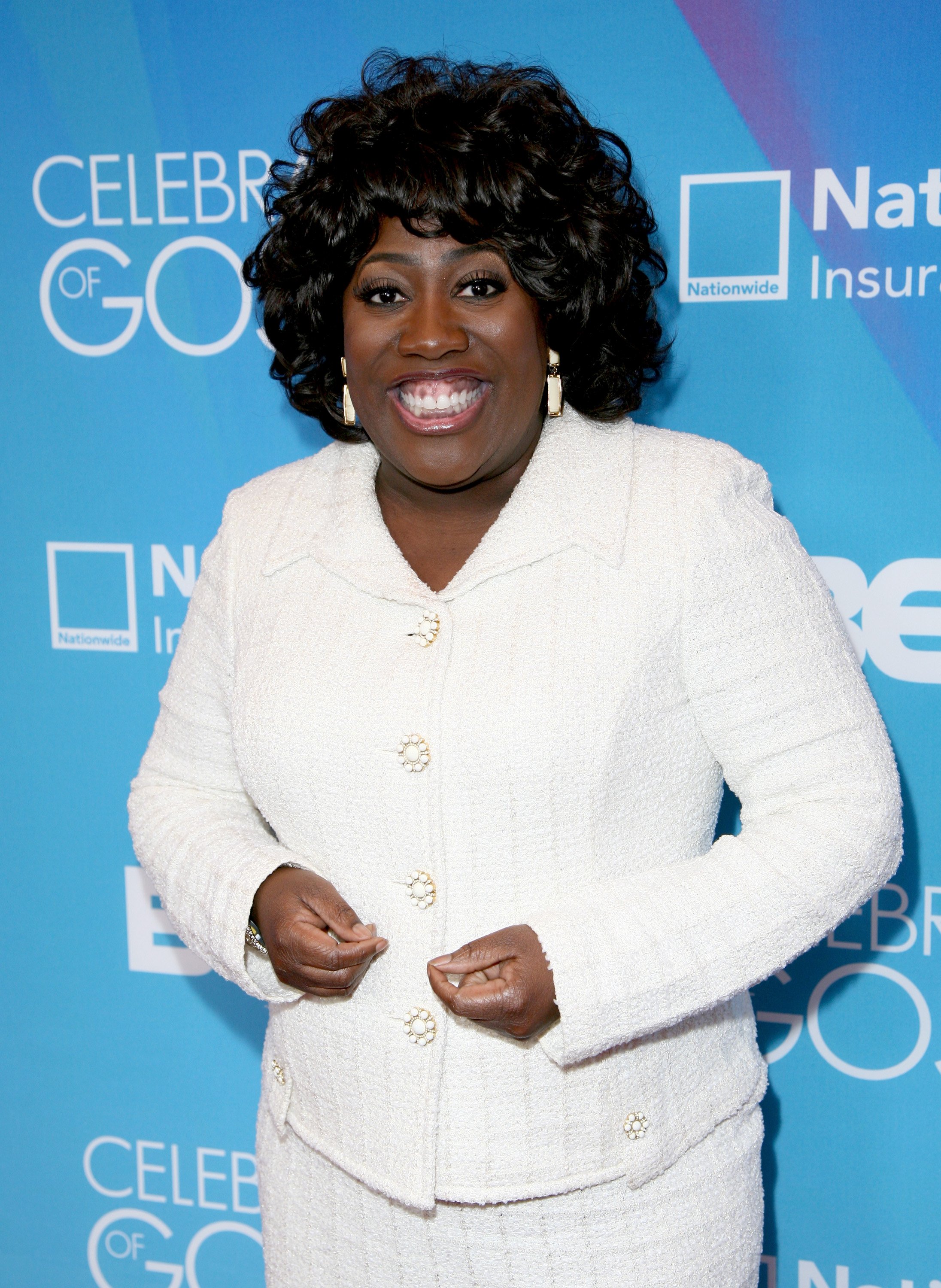 ---
AWARD-WINNING COMEDIAN
She captured audiences around America with her conservative and sex-positive jokes that are smoothly served with her "down-to-earth, likable" personalty. In 1994, Underwood won the BET award for "Funniest Female Comedian on Comic View" and 11 years later, won BET Comedy Awards' Platinum Mic Viewers Choice Award. From September 2002 to January 2003, she was the host of BET's Holla.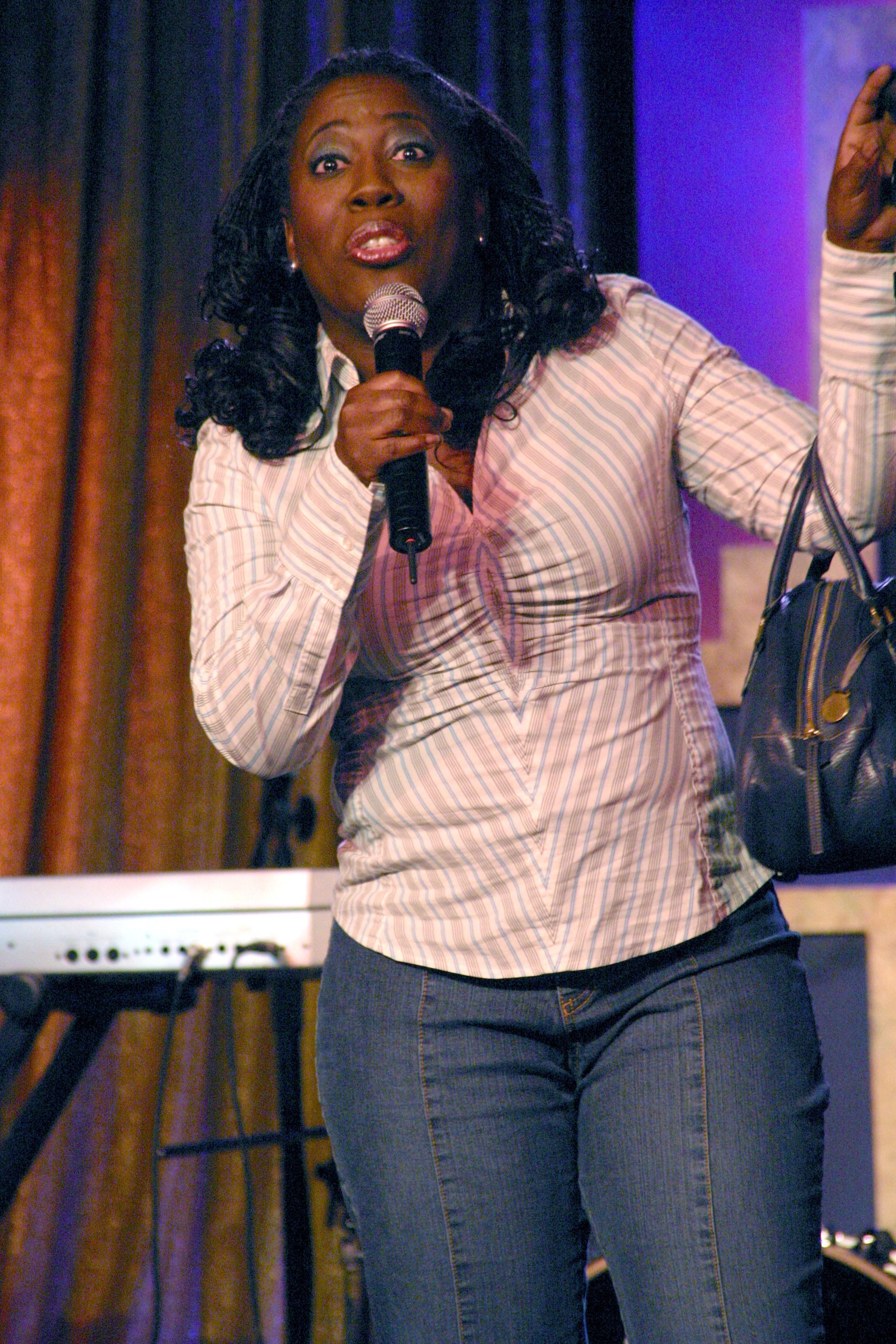 Most recently, Underwood has been busy with the Black Radio Solidarity (BRS) movement working towards increasing voter turnout, census participation, and participants at the March for Jobs & Freedom in Washington, D.C. The movement does not tell people who to vote for, but rather encourages people to make an informed decision. It has gained support from over 400 radio affiliates.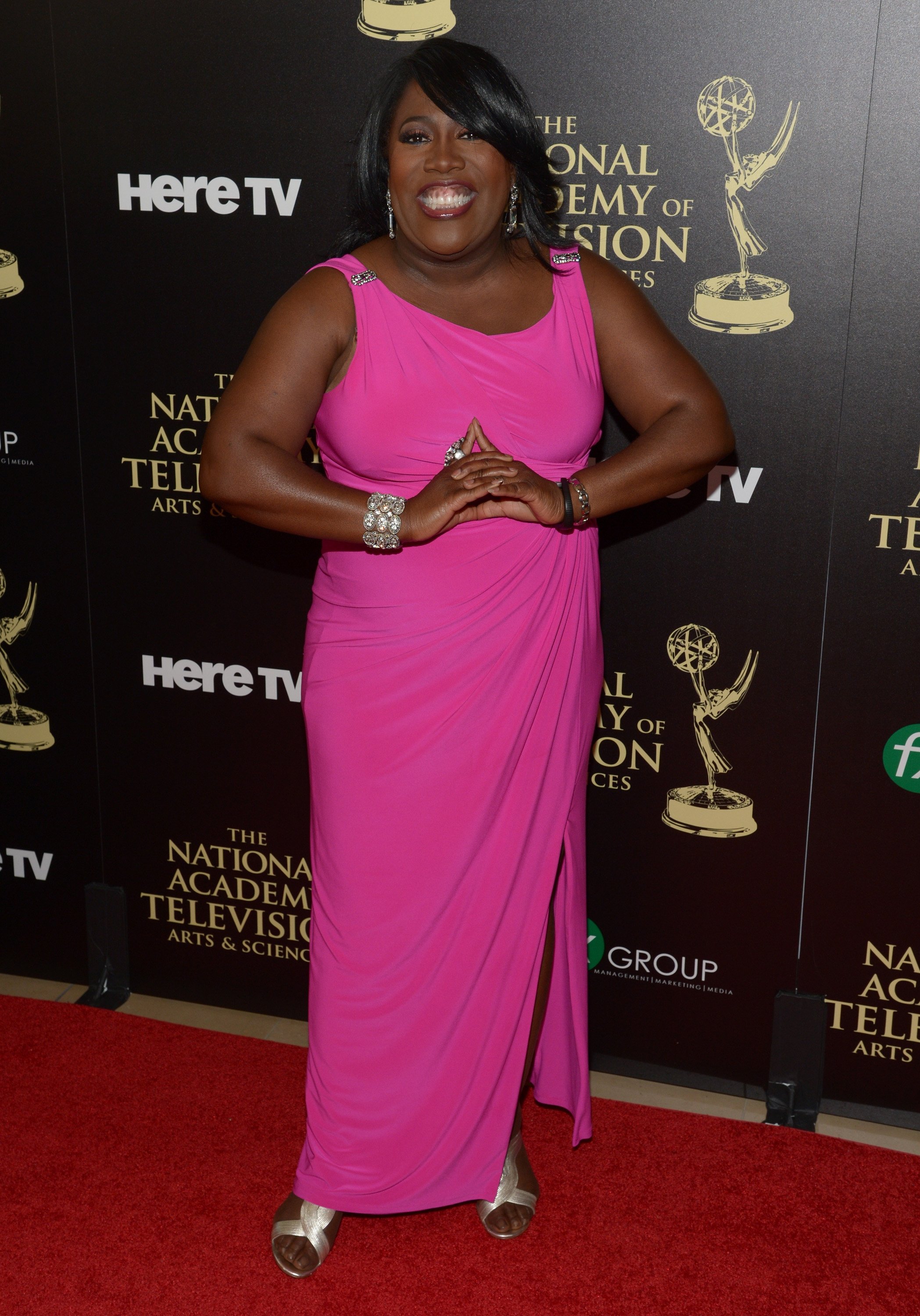 ---
CARRIE ANN INABA
Carrie Ann Inaba was ready for a performing arts career from a very young age. In 1986, she won a talent show that kickstarted her stardom as a Japanese pop sensation. She shared with PEOPLE that she had to sing Japanese lyrics that were written out phonetically on a sheet. She took this as a cue to pursue another passion.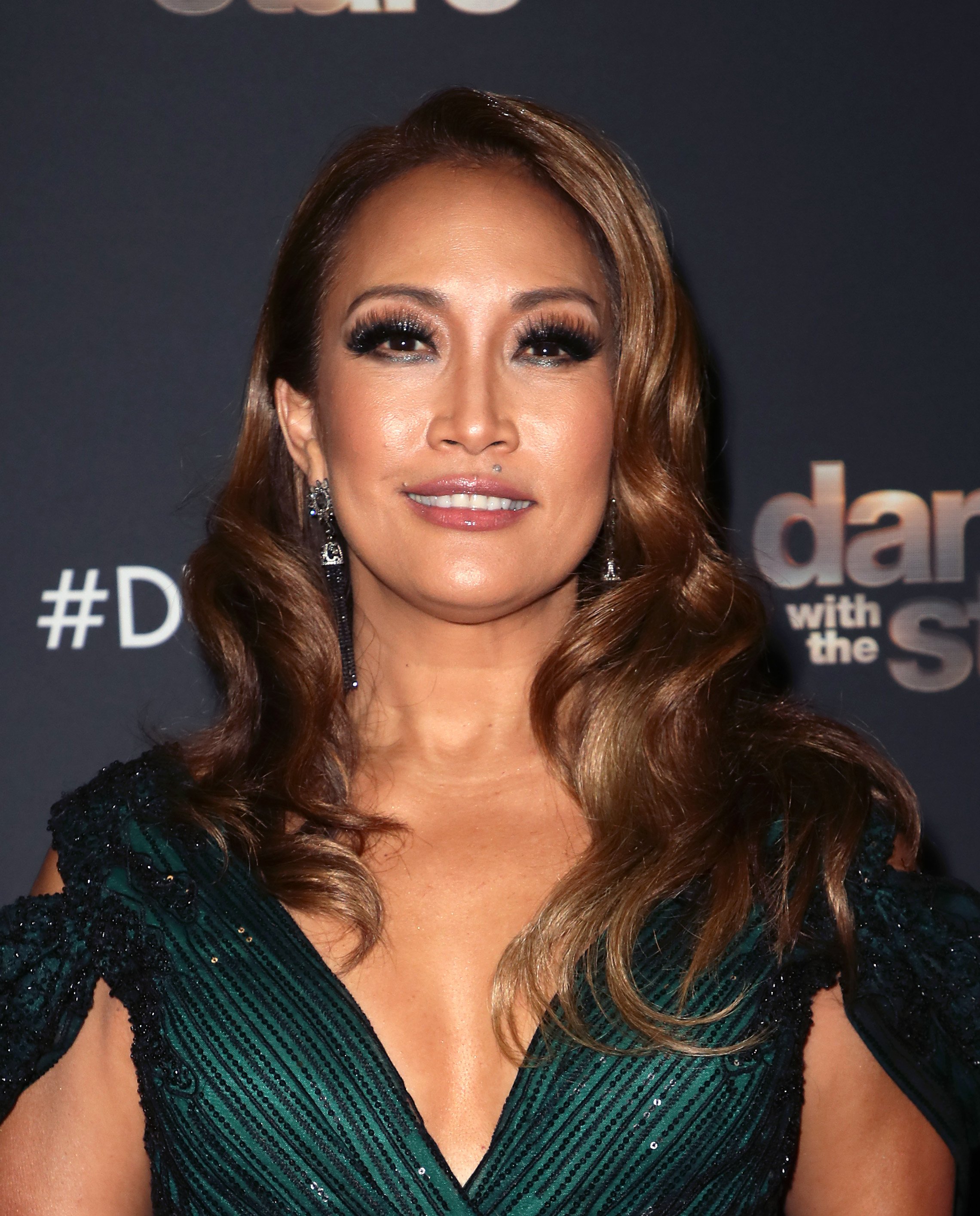 Born in Honolulu, Hawaii, Carrie Ann discovered her passion for dancing when her parents signed her up for a creative movement class. When she joined the cast of In Living Color from 1990 to 1992, Inaba became one of the original Fly Girls alongside Jennifer Lopez. She graduated with a B.A. from UCLA in 2000.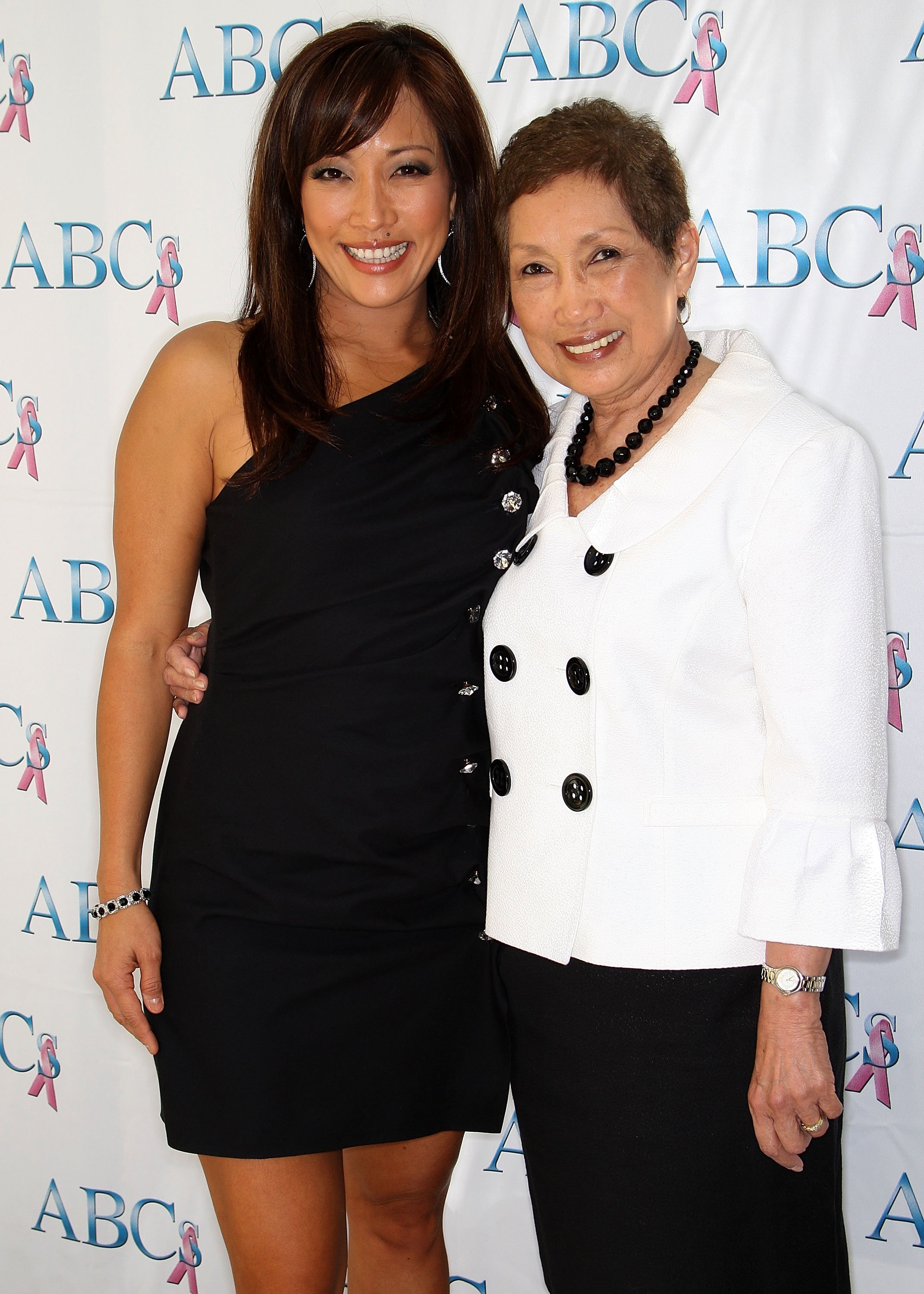 ---
DANCING WITH THE STARS
If you watch Dancing with the Stars, you might think of Carrie Ann as the "mean" judge. However, her critiques are all in tough love. In November 2019, Hannah Brown is overwhelmed from learning the new routine. She could've yelled at her, she could've walked out, but instead apologized and said, "My job is to help you."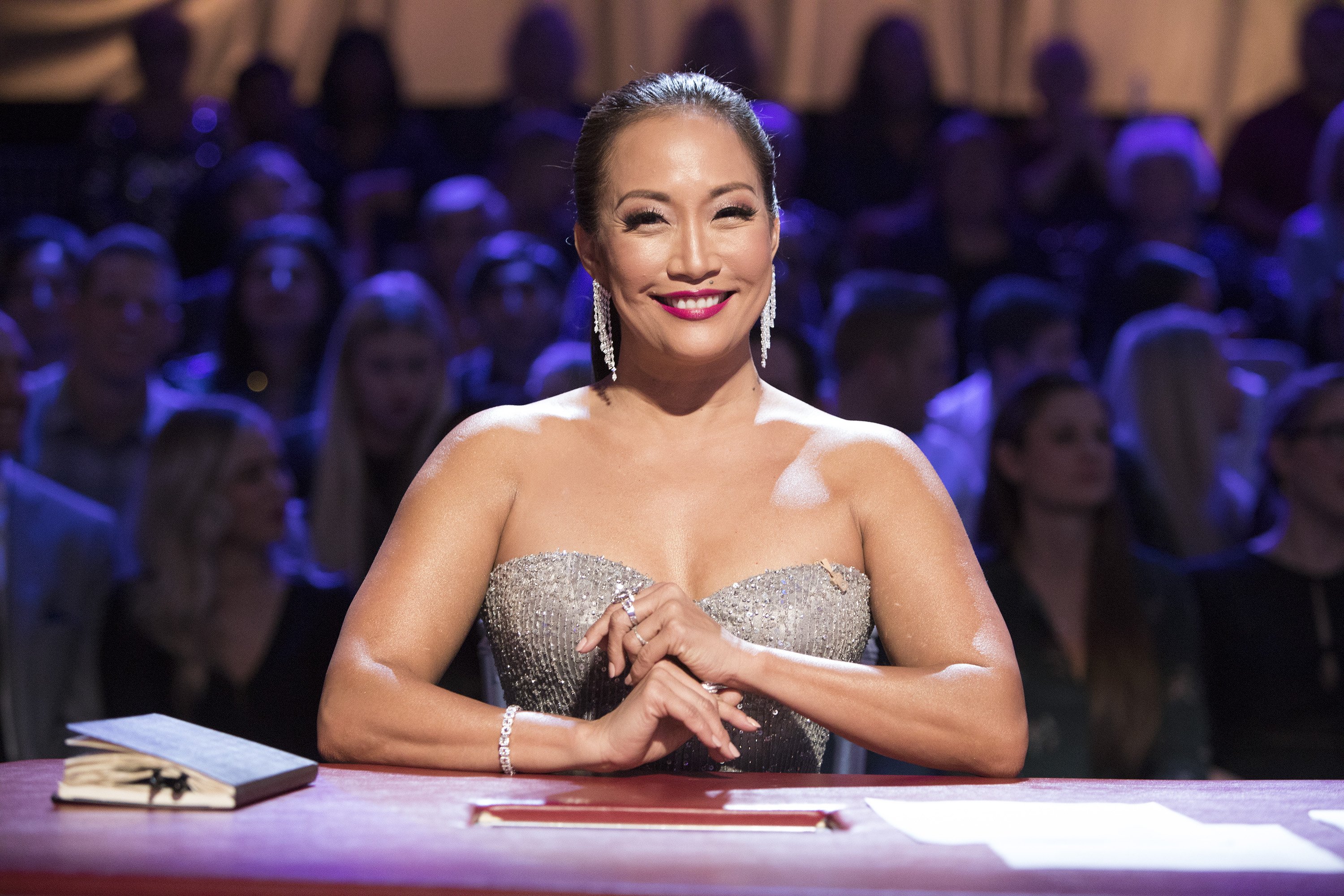 Inaba opened up to Future of Personal Health about her severe spinal stenosis and rheumatoid arthritis. Her doctor said it could be a result of dancing. Today, she urges DWTS contestants to take care of their bodies when dancing. "Dancers may not have impact [like football players], but we're creating damage."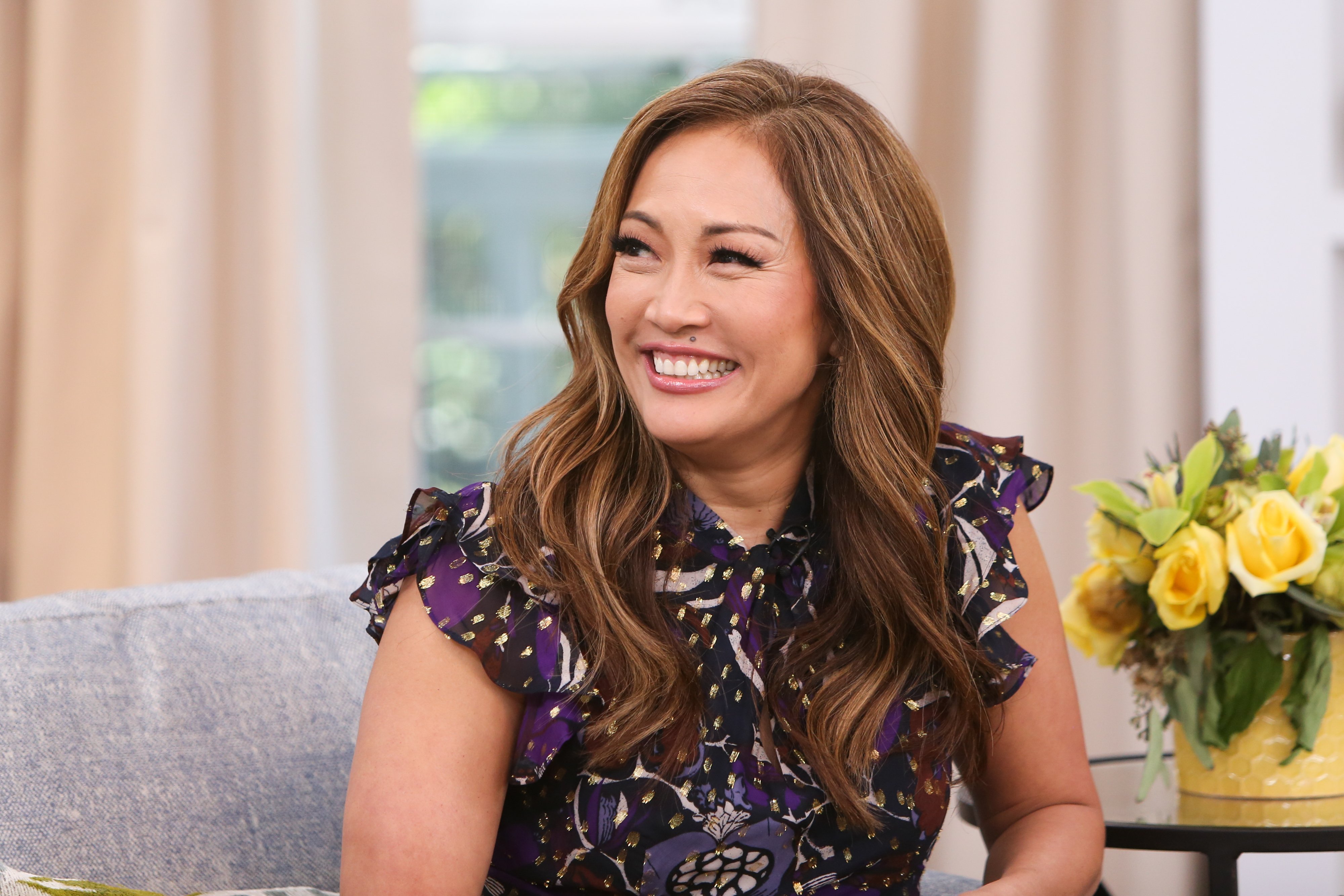 ---
SHARON OSBOURNE
Whether you love or hate her, Sharon Osbourne isn't a name anyone could forget. From The Osbournes to The X Factor, Osbourne has had quite an exhilarating run on reality television. Off-screen, Osbourne also found authorial success too. Her 2005 autobiography was named the most successful female autobiography ever and has continued to sell millions.
You couldn't discuss Sharon Osbourne without mentioning her marriage to heavy metal singer Ozzy Osbourne. It's not unknown how much Sharon idolizes her husband, Ozzy. When the singer was kicked out of Black Sabbath in 1979, Sharon took over as his manager and hasn't left his side since. Heavy metal fans can thank Sharon for starting the Ozzfest summer tour.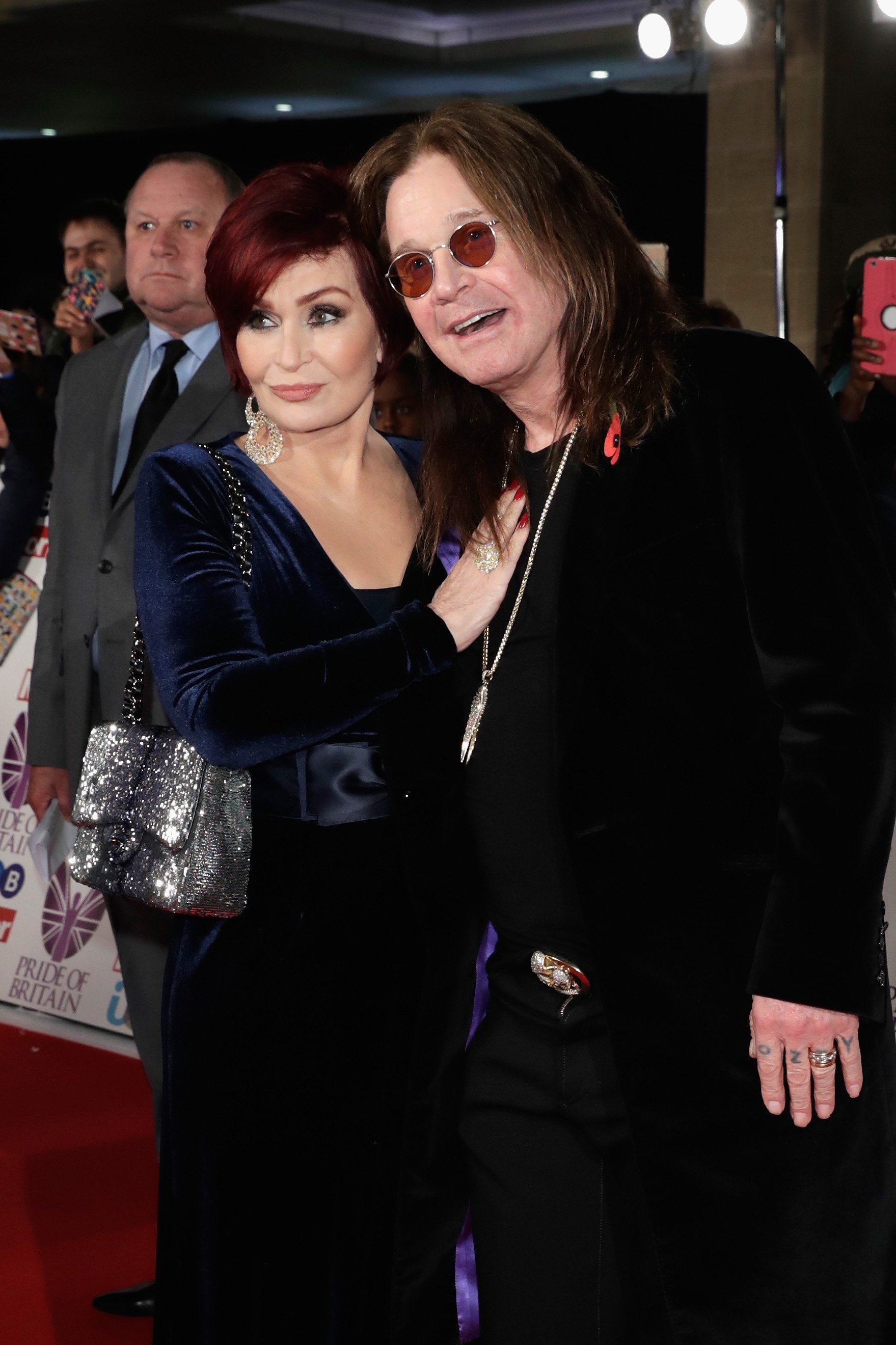 In 2002 Osbourne would undergo surgery for colon cancer. Her battle with the illness was partially televised on the second season of The Osbournes. After winning the fight, she founded the Sharon Osbourne Colon Cancer Program at Cedars Sinai Hospital started in August 2004 which works to improve the lives of patients and their loved ones.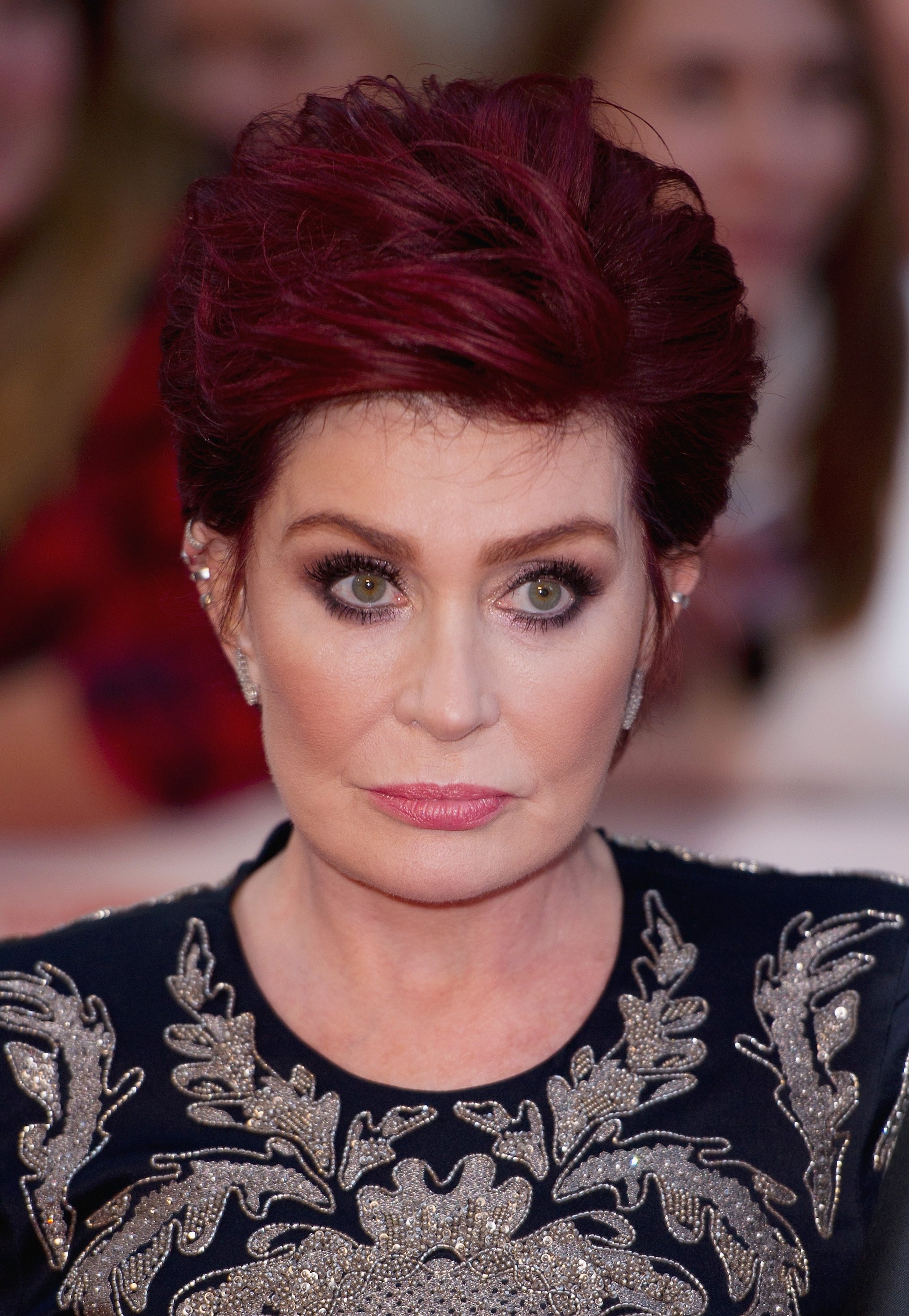 Sharon Osbourne remains outspoken about issues important to her, on and off the co-host table at The Talk. The talk show host has always been a supporter of PETA and even did a short documentary exposing the harm done to Chinchillas in the fur trade. Osbourne is also an honorary board member of the Multiple Myeloma Research Foundation.
---
EVE JEFFERS COOPER
Born in Philadelphia, Pennsylvania, Eve first stepped foot on the music scene in 1998 after the rapper Mase convinced her to stop stripping and focus on music. Her debut album "Let There Be Eve…" came out the next year in 1999 and she became the third female hip-hop artist to peak at number one on the Billboard 200.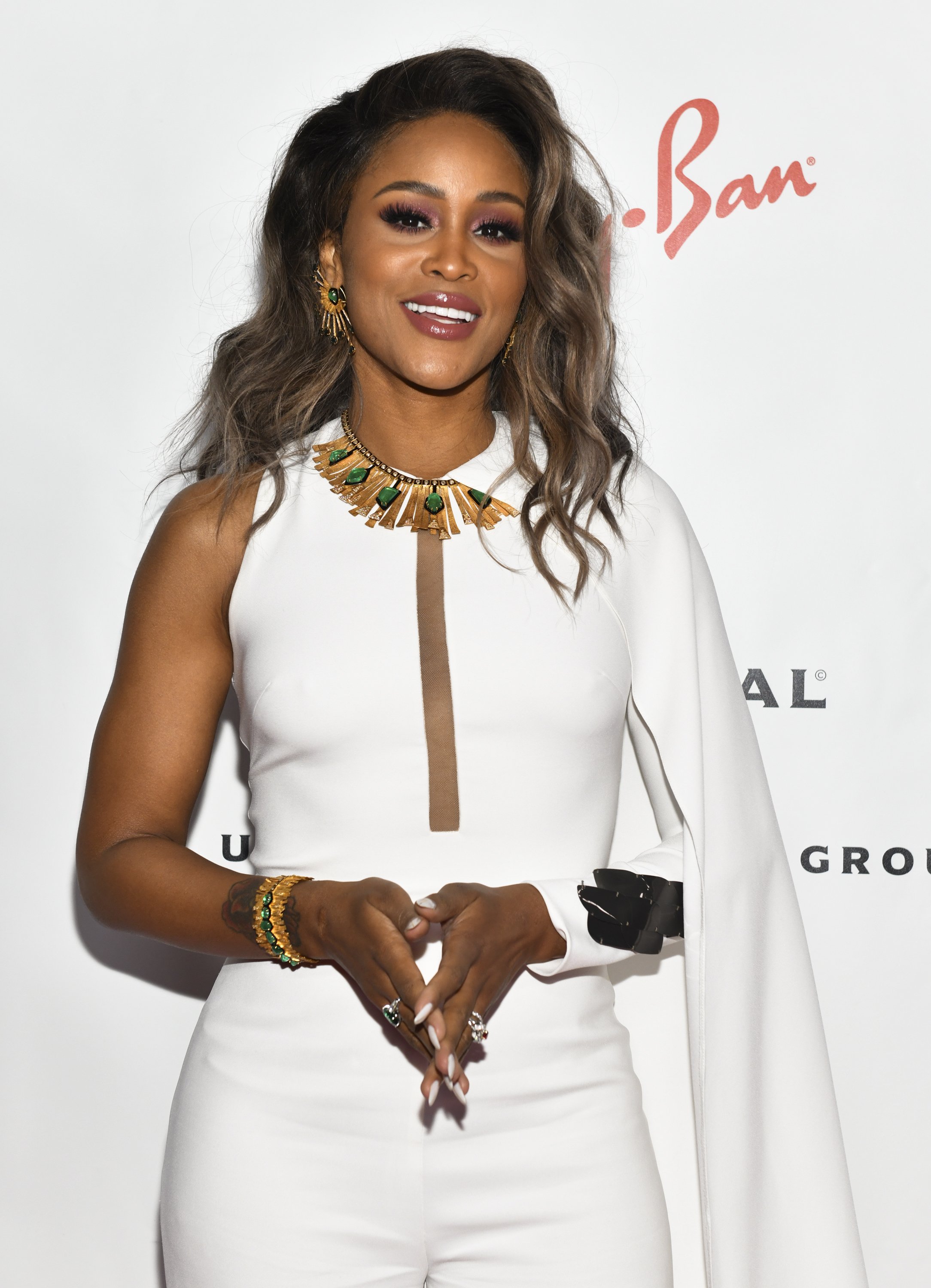 After achieving success with her first few albums and solidifying her spot as a main player in Hip Hop, she transferred her skills to film as well, appearing in the Barbershop franchise, XXX and Charlie's Angels: Full Throttle. She also starred in her own sitcom, Eve which ran for three seasons from 2003 to 2005.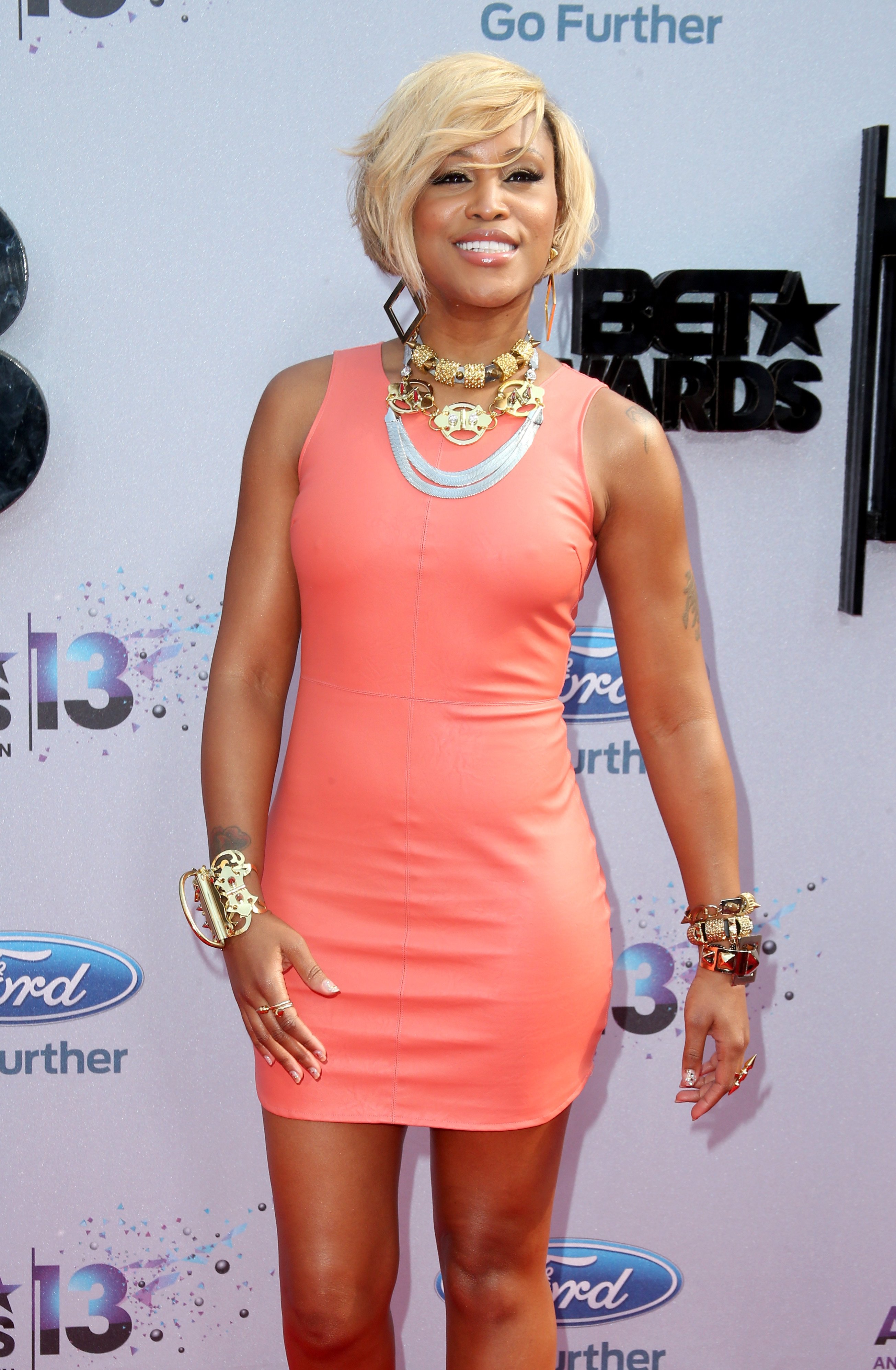 In 2017, Eve joined the co-host table at The Talk following the exit of Aisha Taylor. "Once I did the first test week and I met all the ladies, I felt the energy — not only from them but everyone I met on the set, and it was great," Eve told Deadline in a 2017 interview.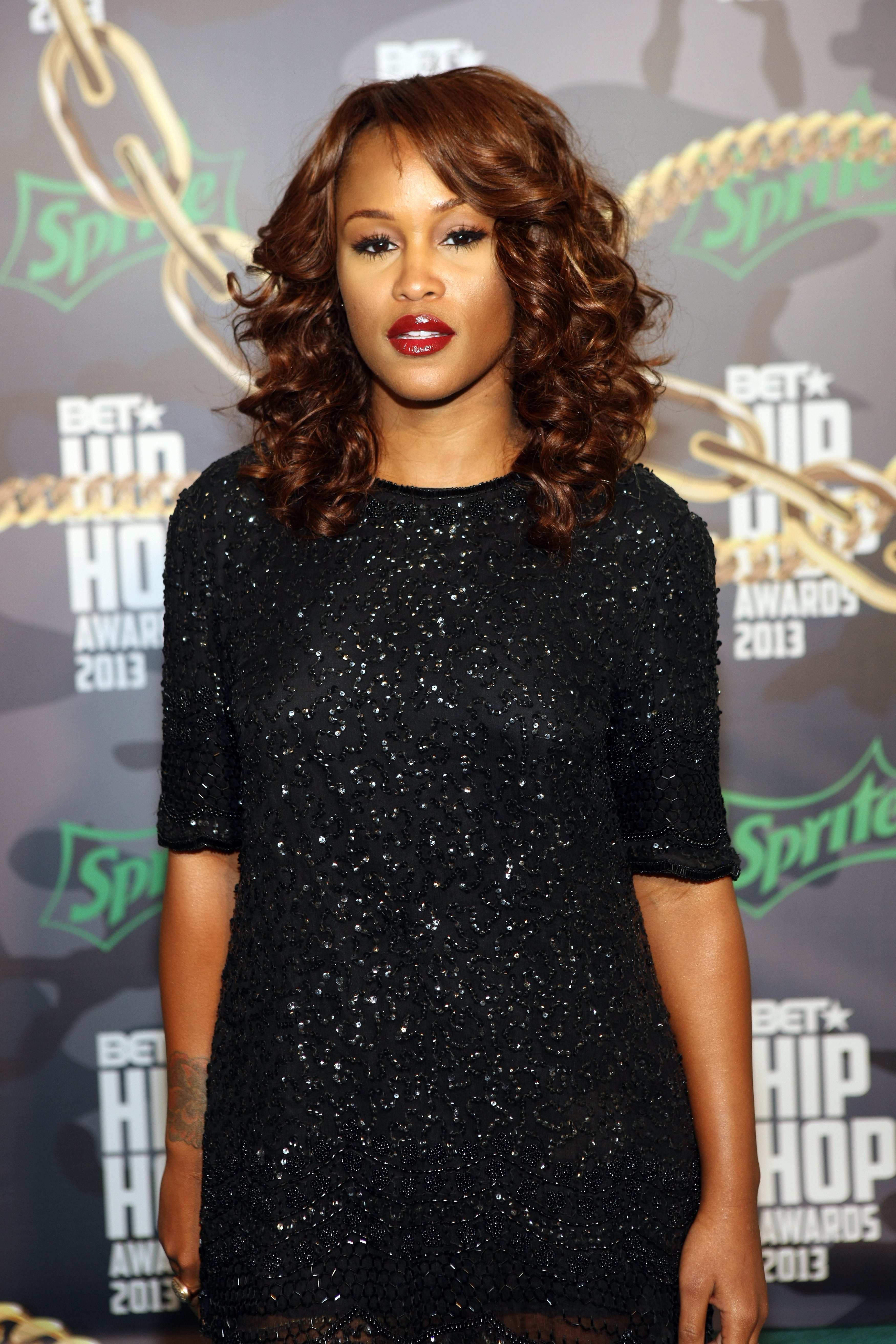 After 2013, Eve stepped away from music. She married producer Maximillion Cooper in 2014 and gained four stepchildren. In 2019, Eve returned to music after a six-year hiatus, releasing the song "Reload" with Jamaican dancehall artist Konshens. Known for releasing empowering anthems for women, this song was no different as she urges listeners to leave unhappy relationships.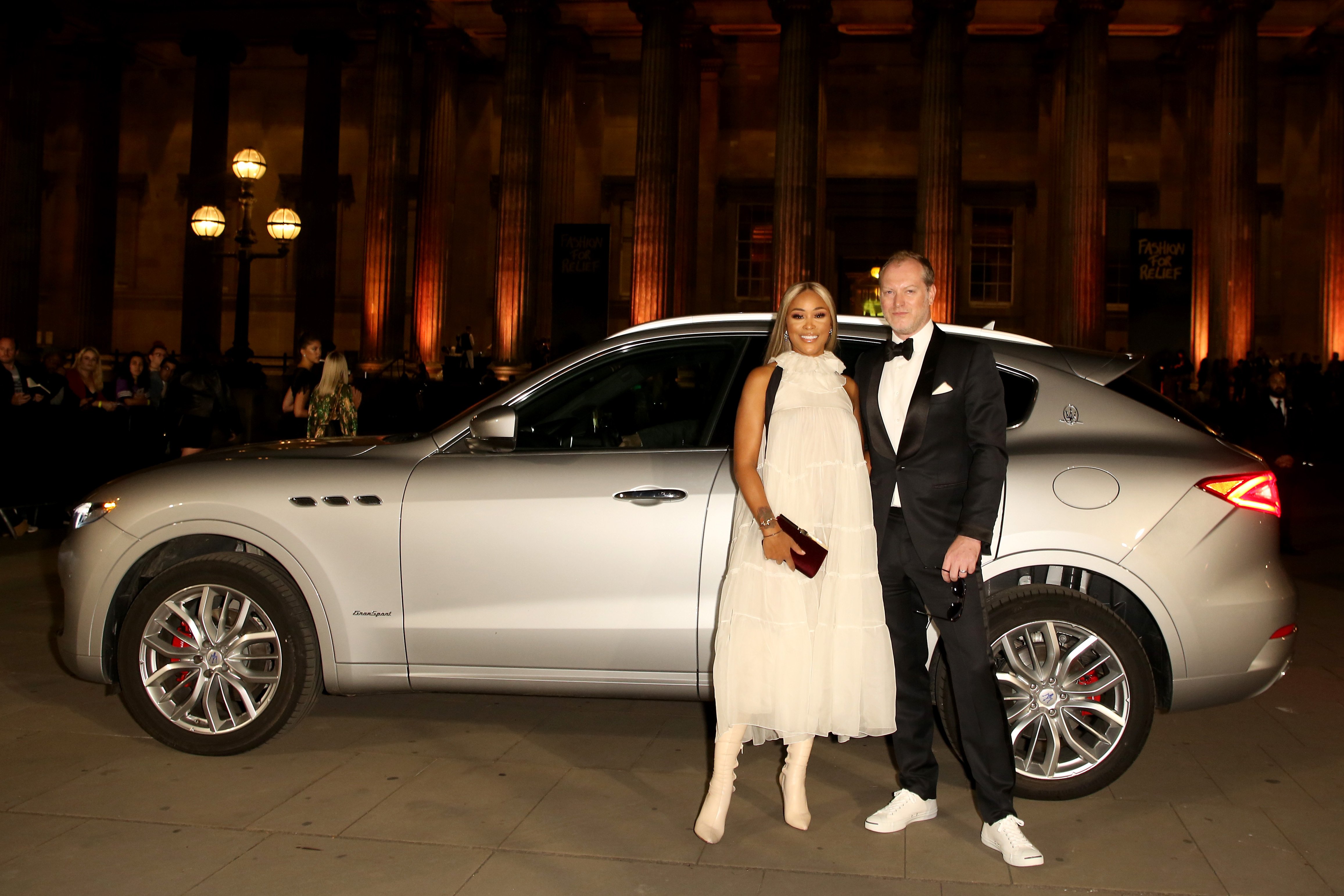 ---
MARIE OSMOND
On September 9, 2019, Osmond premiered as a new host of The Talk after the exit of show creator, Sarah Gilbert. But before then, Osmond had an extensive TV career dating back to 1975. She gained notable popularity from her successful music career which extended to the Donny and Marie holiday specials.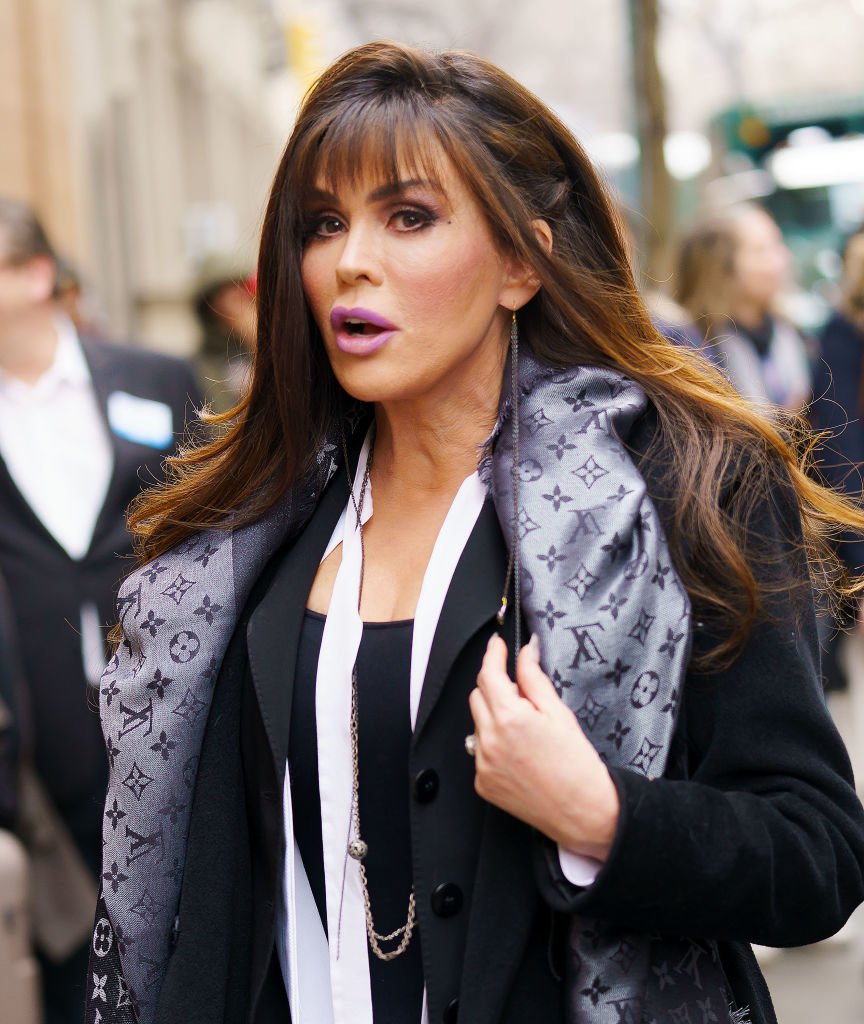 From the 70s to the 80s, Osmond was a successful country music star, remembered most for her rendition of "Paper Roses." The Donny & Marie show dazzled new and old fans of the 70s variety show of the same name. The brother-and-sister duo took their last bows at the Flamingo Las Vegas hotel and casino on November 16, 2019.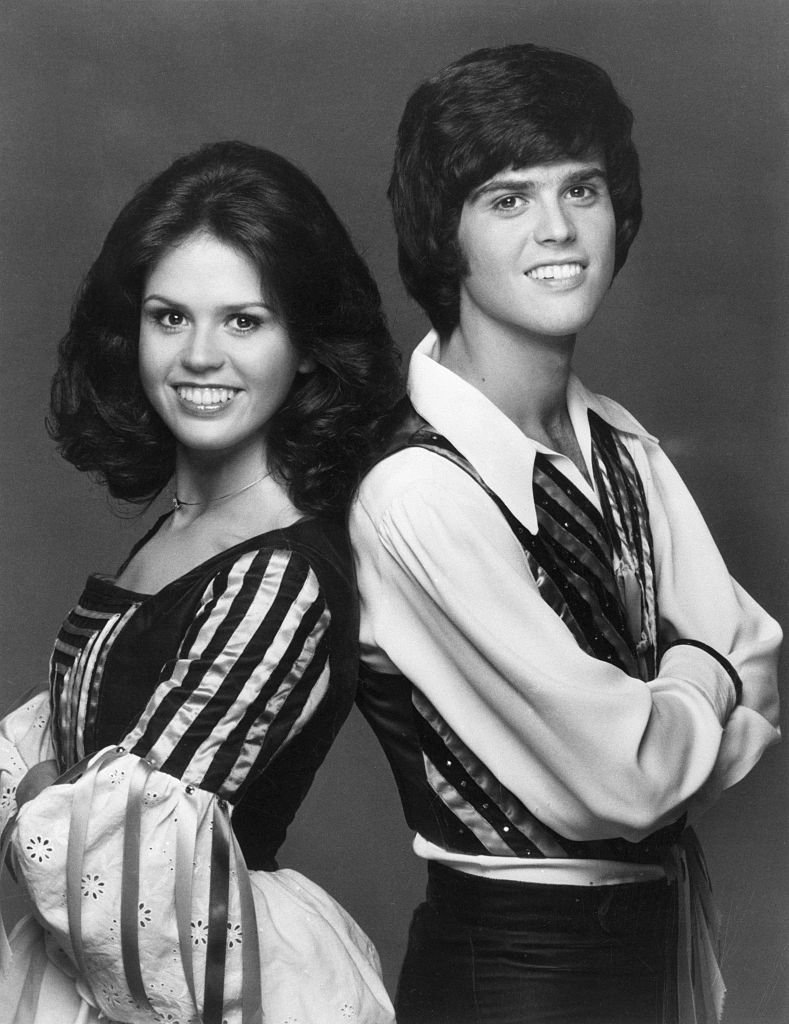 ---
DOLLS ON THE QVC
Osmond's success extends beyond TV and music. Osmond is also a professional doll sculptor. You may have seen her work if you watch QVC, where she debuted her first doll line in 1991. Since then, she has extended her reach to retail stores and in 2009 debuted her dolls on the Shopping Channel in Canada.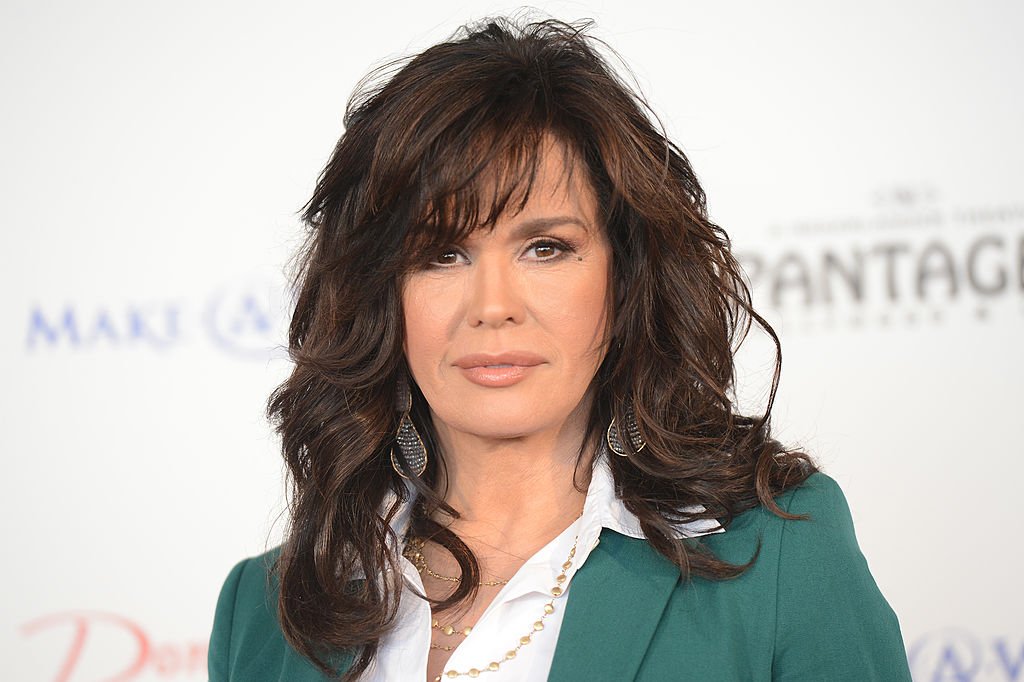 In 1983, Marie Osmond and fellow actor John Schneider joined Children's Miracle Network to help sick and injured children across America and Canada. Since its inception, the foundation has raised over $7 billion through telethons, dance marathons, and video gaming marathons. In 2018, the foundation raised more than $296 million to directly fund local children's hospitals.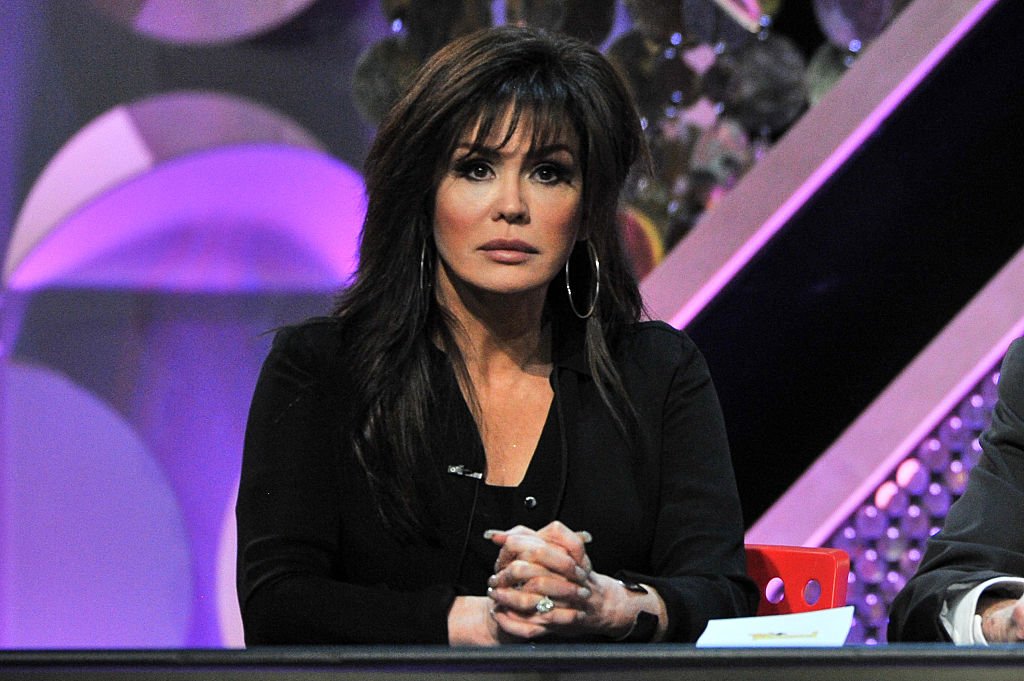 ---
The Talk was created for mothers, by mothers. Sara Gilbert pitched the idea to CBS after the show As The World Ends ended its long reign. The daytime talk show opens up the conversation about hot topics and social issues through "the eyes of mothers". Since its 2010 airing, the show has become a sensation for moms across America.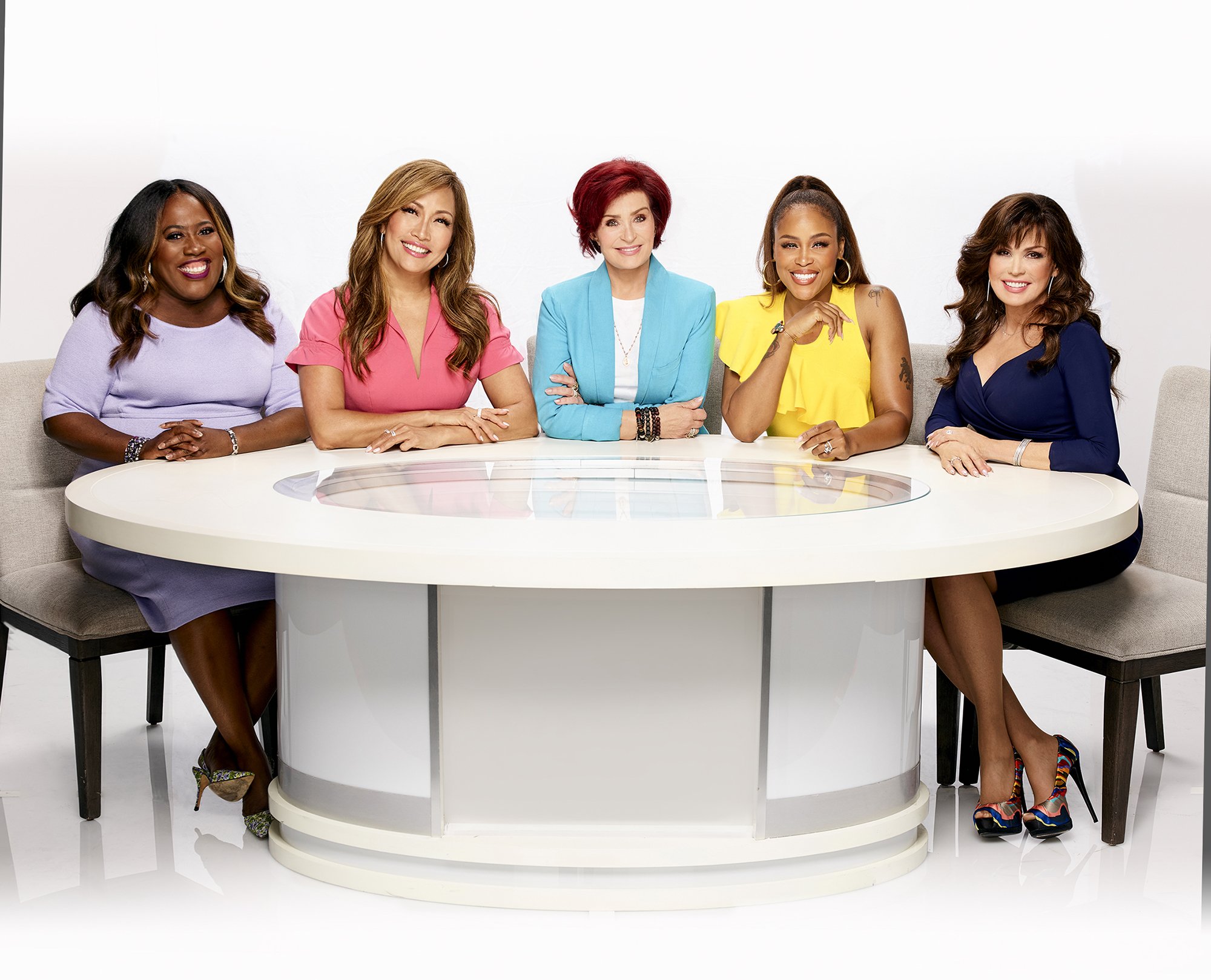 Sources: CBS, PEOPLE, USA Today, Rolling Stone, Deadline