Modern Family Cast Net Worth: From the Poorest to the Richest
Modern Family is one of the most lovable ABC TV shows. As it is often said, the Modern Family cast secret is in their crazy chemistry on set. Unfortunately, the 11th season, which finished at the beginning of April, was the final for the series.
We'll certainly miss the beloved Modern family cast, their marvelous jokes and spirit. But as for now let's dive into the personal lives of these actors and find out the most interesting details about their real-life partners and net worth. 
Is Sofia Vergara happy in her marriage? Which actor is going to celebrate his 20th wedding anniversary in August? Is Aubrey Anderson-Emmons the richest kid on the show? What's Ariel Winter's net worth after starring in Modern Family? We're ready to tell you all the details!
---
Nolan Gould as Luke Dunphy ($12 million)
Remember Luke at the beginning of the show? And remember what he looks like now? Who would have thought that the clumsy Luke would become one of the hottest cast members by the time we reached the end of the show!
---
When he was 13, Ellen DeGeneres asked him "How old were you when you started your career?" Nolan answered, "Three," and here's what he said next: "It's been a really long road but I'm enjoying every minute". During the same interview, he confessed that he is a member of Mensa, the famous organization for people with high intellect.
It is no surprise that Nolan's IQ is 150 — which is what Nobel laureates have! Nevertheless, the role of not so smart Luke brought him $12 mil. Just like his colleague, starting from 2018 he's been earning $125,000 per episode. Well, we will definitely be expecting not only new roles but discoveries too from Nolan.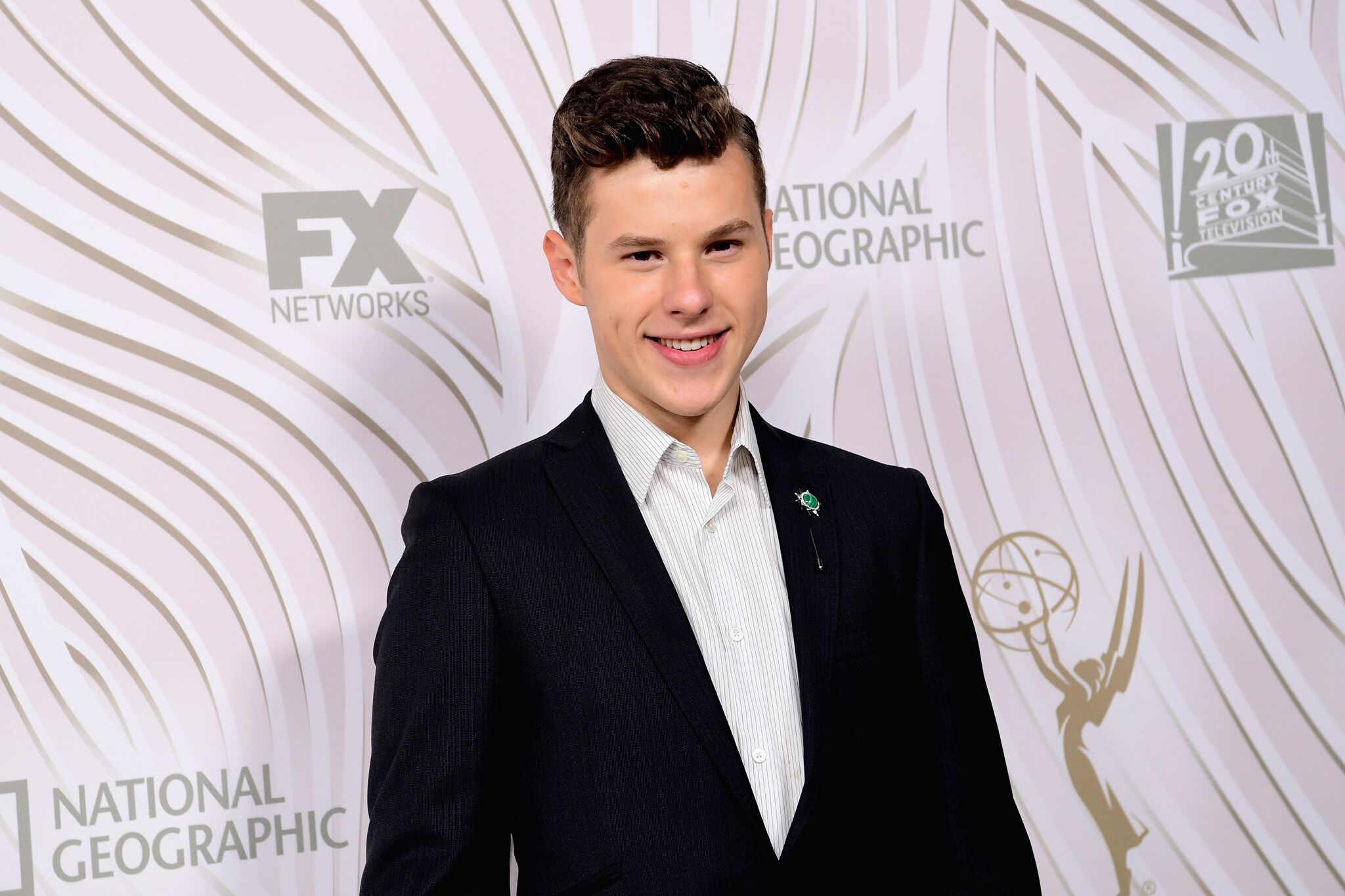 ---
21-year-old Nolan grew up right in front of our eyes and last year, he was already spotted on a date with a blonde. It was rumored that Nolan was dating Australian model Hannah Glasby after the two were seen out holding hands. However, neither of them has confirmed nor denied a romantic relationship. 
Nolan is also close friends with his onscreen sis Alex. On his Instagram, Nolan congratulated Ariel on her Birthday and thanked her for all the years they've spent together on Modern Family. He wrote: "So lucky to have shared this crazy experience with you for the past decade." 
---
Benjamin Bratt as Javier Delgado ($12 million)
The passionate Colombian bad boy and ex-husband of Gloria is actually an American actor, who has worked in the movie industry for more than 30 years. Bratt started his professional acting career at the end of the 80s and from that time regularly starred in different movies and TV shows.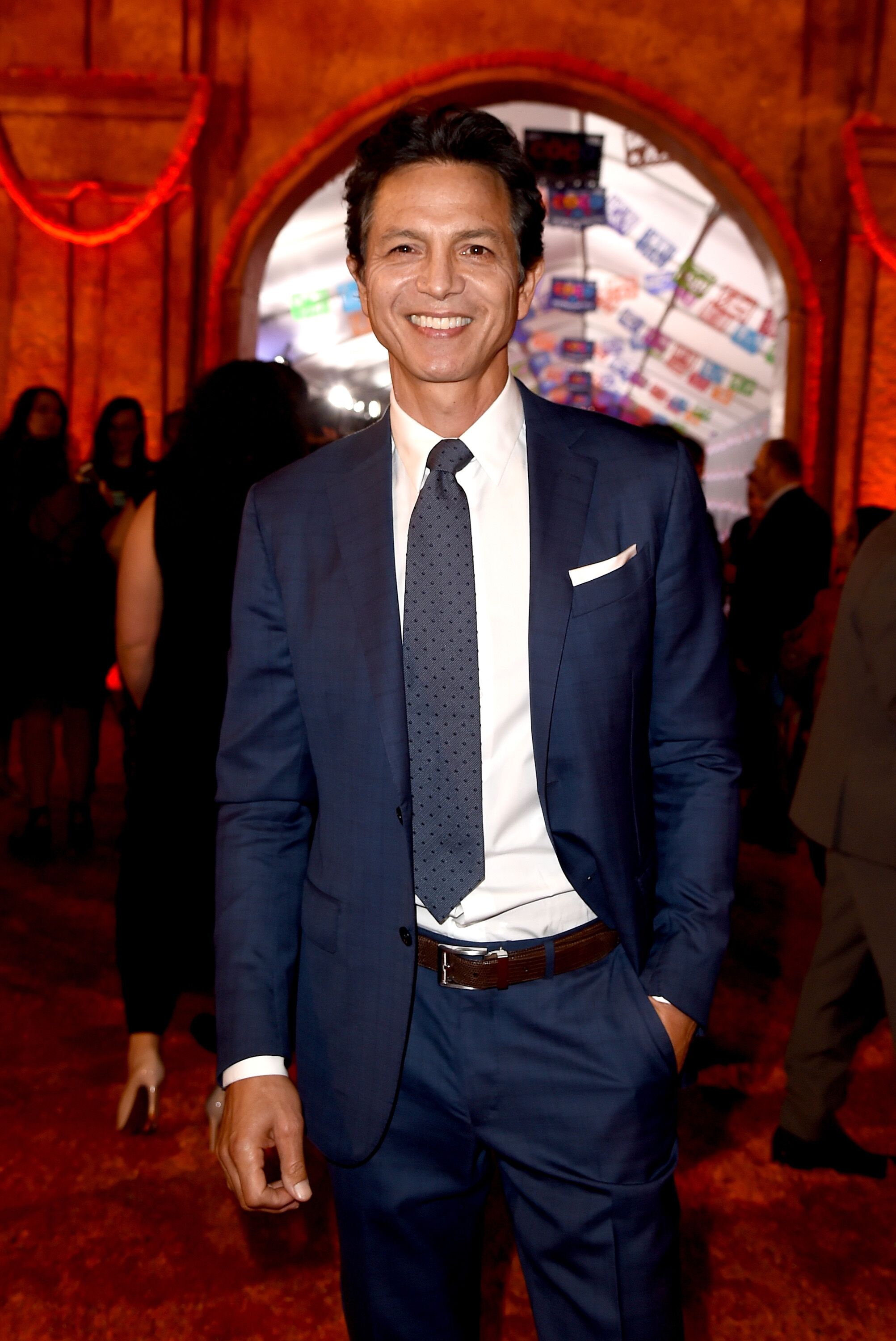 ---
The actor is best known as Detective Rey Curtis from Law & Order or Dr. Jake Reilly from Private Practice. Bratt has starred alongside Sandra Bullock in Miss Congeniality, and also appeared in Catwoman and Doctor Strange. He has even done voiceovers for several projects such as Despicable Me 2 and Coco. During 30 years in the movie industry, Benjamin's net worth has risen to $12 million.
Benjamin Bratt has dated A-list actresses, like Julia Roberts. The actress told Vanity Fair that they met in a restaurant in New York: "he walked in, and I looked up at him, and it was like something hit me over the head with a bat."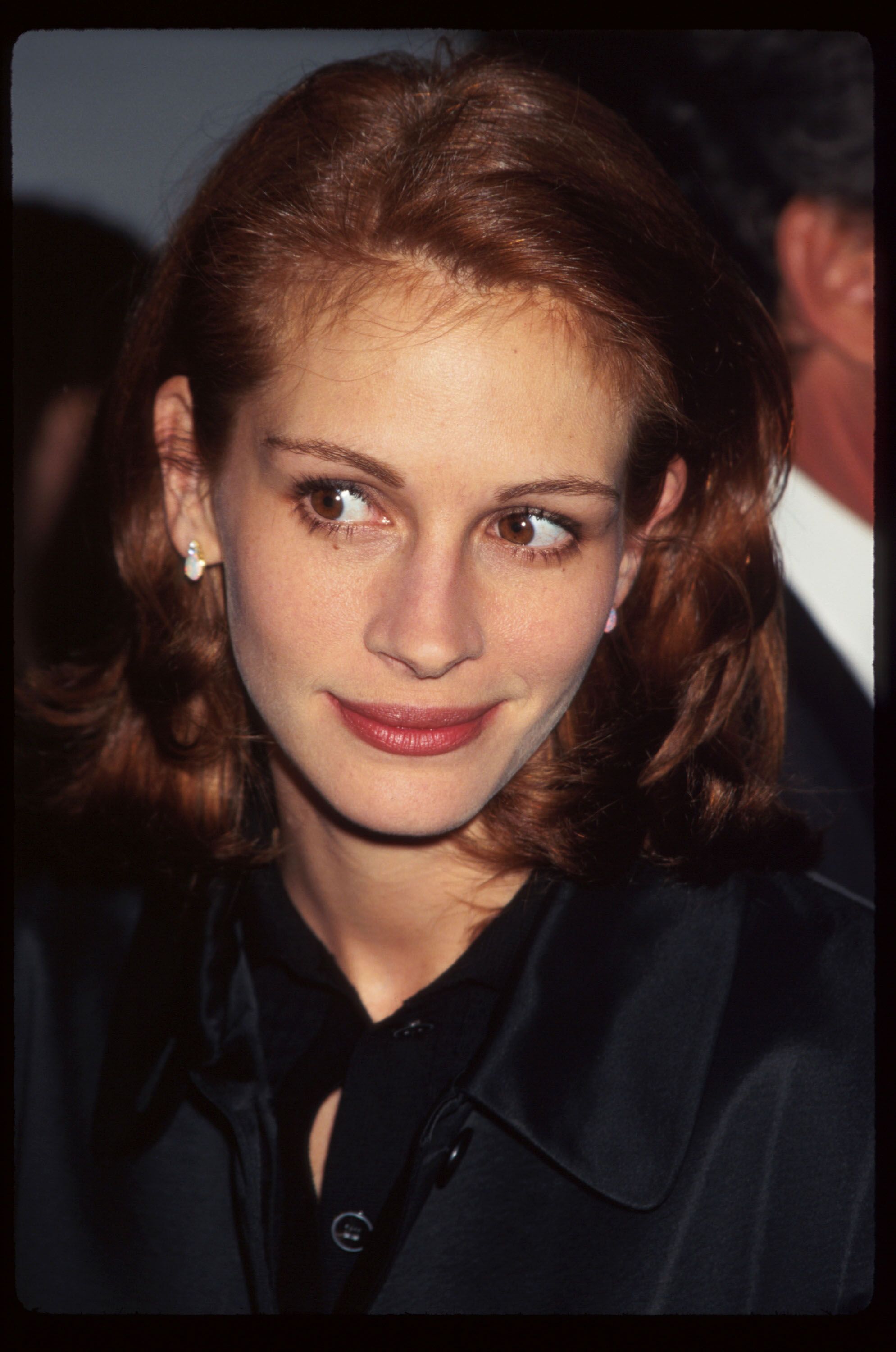 ---
A high-profile romance was born, but the two ended it after four years. Insiders claimed Bratt was ready to start a family and wanted Roberts to move from New York to his hometown of San Francisco but Roberts had other plans. It is not clear what really happened between the two, but their lives took different paths.
But Bratt's dreams did come true with another actress, Talisa Soto. The couple got married in San Francisco after meeting on the set of the film Pinero. Since then, Bratt has wholeheartedly devoted himself to the role of husband and father.
During the New York premiere of La Mission in 2009, he gushed about his family life. "We're going on our eighth year of our marriage and it feels like six months because we're so aligned," he said.
---
In 2008, Bratt shared some heartbreaking news with fans. His then-5-year-old daughter, Sophia, suffered a brain injury during her birth that left her with physical disabilities. Bratt gave up his career ambitions because he wanted to be a better father.
It was hard for both parents to deal with their daughter's struggles but working with therapists helped, and according to Bratt, Sophia now "understands everything, she's quick to laugh, she's loving and a physically beautiful child." And that is the most important thing for the actor right now.
---
Ariel Winter as Alex Dunphy ($12 million)
Ariel, who portrayed nerd Alex Dunphy, also started her career at a young age, when she was just 4. Today she's been in more than 40 movies, and also has done a few voiceovers. Ariel has been earning $75,000 since season 8, and $125,000 since 2018.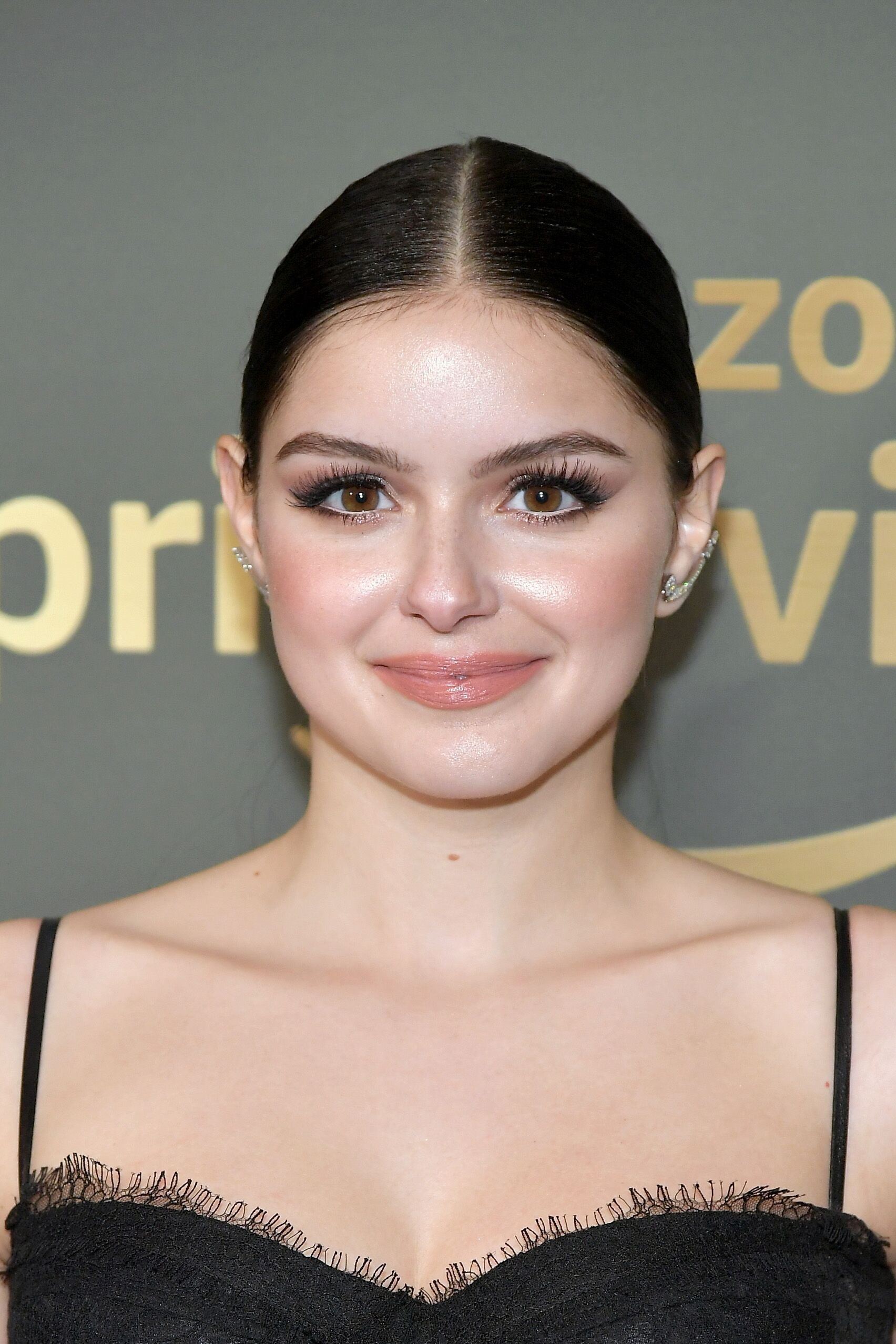 ---
Winter, who plays the brainiac Dunphy daughter, Alex, was just 11 years old when she was cast on Modern Family. During the early years of the show, Ariel had to deal with family issues and was growing from a girl into a woman — no easy task, especially in the spotlight. 
Over these years she's made quite the net worth - $12 million! The court ordered her father to control Winter's finances due to the girl's conflict with her mother. When she was 14, her mother caught her with boy actor Cameron Palatas. Cameron was 18 at the time and Ariel's mother… sued him!
For two years her mother was trying to get custody back, but in May 2015 the court ruled that Ariel Winter did not need a custodian anymore. And that's not the only scandal Ariel's been involved in.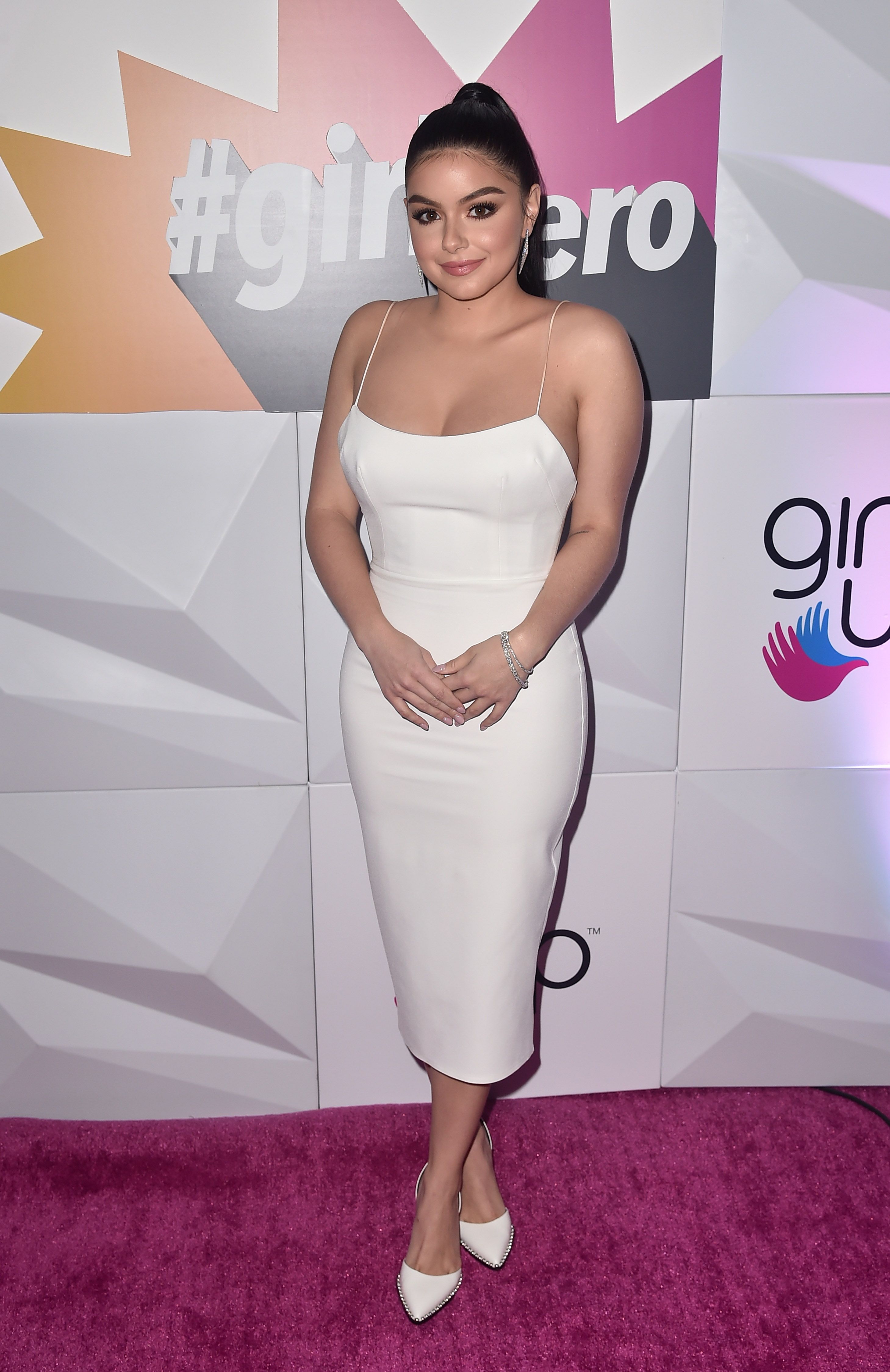 ---
Ariel said her mother starting from the age of seven would dress her 'in the smallest miniskirts, sailor suits, low-cut things, the shortest dresses ever.' "People thought I was 24 when I was 12." - Ariel said. - I went through a really rough period, a really bad chapter.' Luckily, with the support of her on set friends and loved ones, she managed to overcome the hard times. 
Ariel might play a grounded nerd on TV, but her real life is quite the contrary. She has had lots of light affairs, but 4 years ago Ariel began dating actor Levi Meaden with whom she truly fell in love. The actor was almost 10 years older and seemed to be successfully developing his career. Unfortunately, last autumn the couple split up.
---
As for now, Ariel is dating actor Luke Benward. In April she introduced him to the world as her new boyfriend. The actress took part in the #FirstPhotoChallenge and shared a photo of herself with Luke on her Instagram stories. 
"Even though we've been friends for 4 years… this is the first photo I could find of just us two aside from a paparazzi photo," Winter wrote.
Reportedly the two have been dating since December 2019 and are spending their quarantine together.
---
Sarah Hyland as Haley Dunphy ($14 million)
Hyland is a comedy treasure, and if you watch Modern Family you can't disagree with that. She has starred in hit movies such as "Scary Movie 5," "Dirty dancing" (2017), "Vampire Academy," and "XOXO." The role of the careless beauty Haley Dunphy brings the actress $130,000 per episode, and over this time Sarah was able to make $14 mil.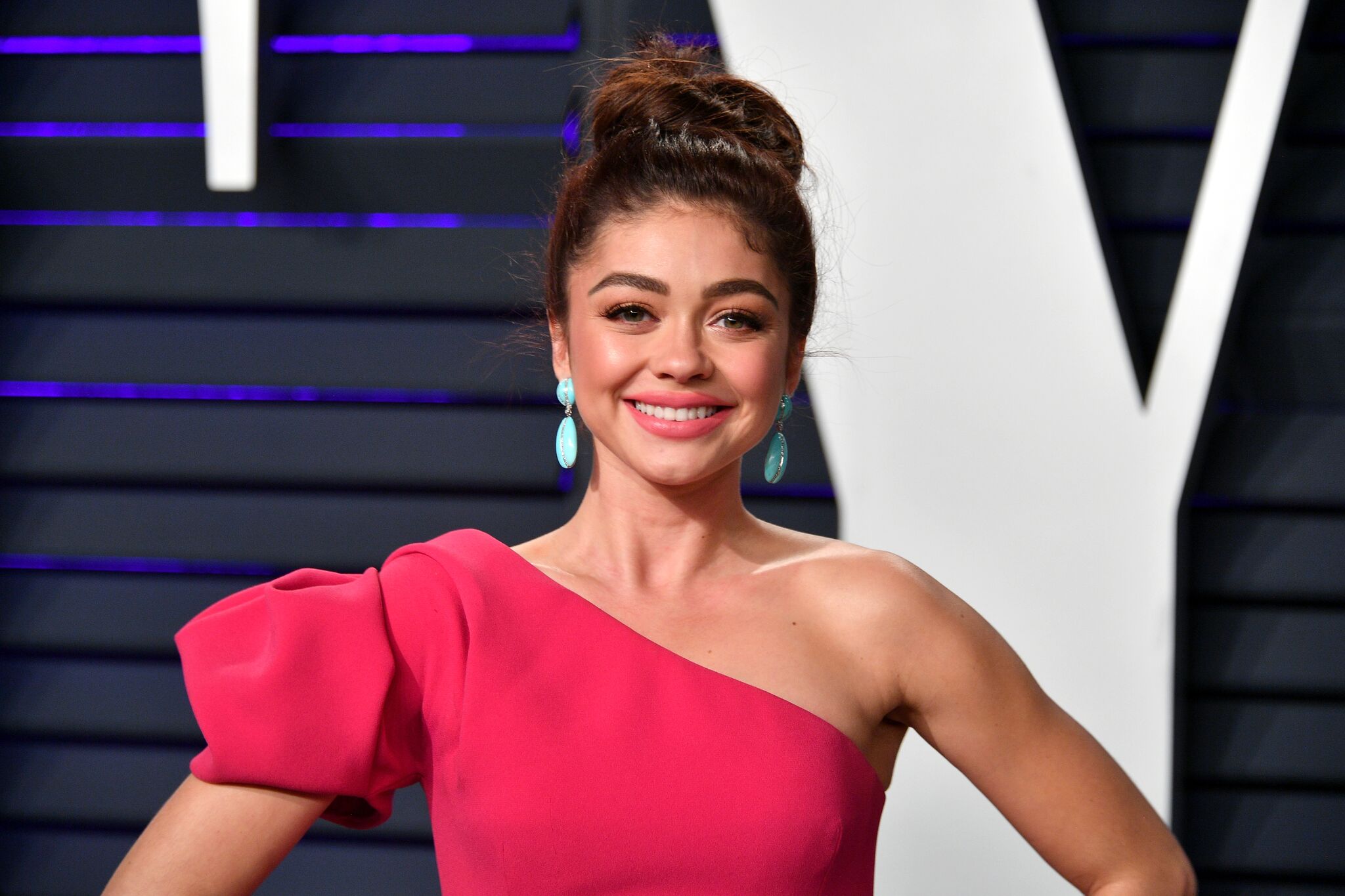 ---
It's surprising how she can easily play careless Haley, as the actress has had a few rough years. Almost 10 years ago she had kidney transplantation. After several years she had an objection and had to undergo another one transplantation. 
Sarah has revealed that by the age of 27 she already had 27 surgeries. However, she did say that "The list (of illnesses) doesn't hold me back from anything!" We hope she'll be alright and she'll be able to perform many more great roles!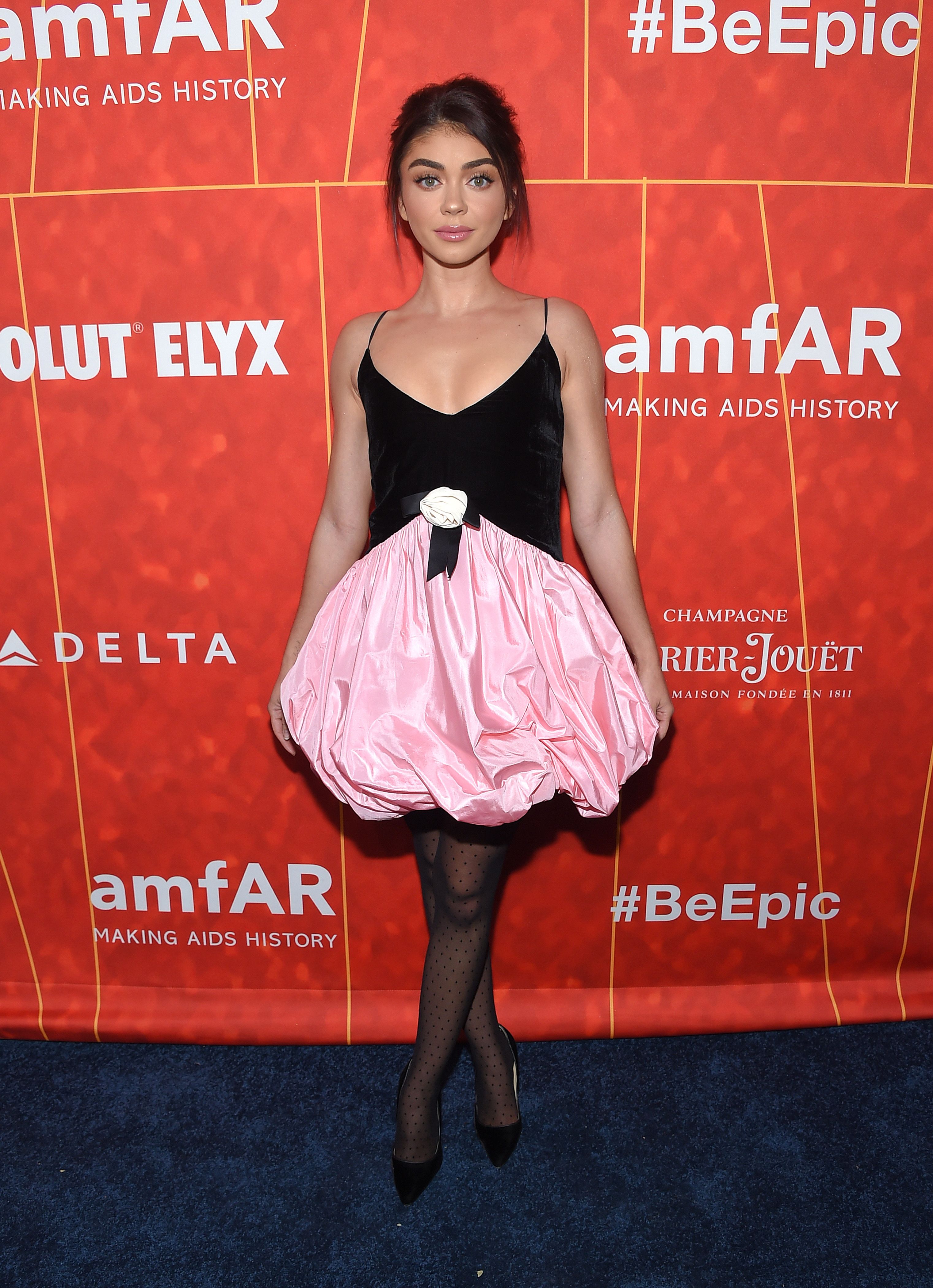 ---
Sarah's character in Modern Family, Haley, was always the pretty, ditzy and rebellious one who cared a lot more about her appearance, rather than her studies. And the one, who always had these endless problems in her personal life. The real Hyland doesn't deal with as many boyfriend issues.
She is currently dating the reality star Wells Adams. He has appeared as a contestant on both The Bachelorette and Bachelor in Paradise. Sarah admitted the two started exchanging messages on social media, and she said: "I thought he was funny, and he was a fan of [my] show." 
---
After their first date, the two became inseparable and they are often seen posting romantic pictures on their social media profiles. As she told Jimmy Kimmel about her relationship with Wells: 'This is really awesome.' Last summer the couple announced their engagement, so we're beyond happy for them and we're looking forward to seeing their wedding pics!
"When my fiancé proposed, he asked my mom and dad for their blessing. Then he also hunted down Julie Bowen and Ty Burrell for their blessing," - the actress shared in one of her interviews. 
---
Julie Bowen as Claire Dunphy ($ 18 million)
The Halloween lover Claire Dunphy was portrayed by Julie Bowen. Since 2014 Julie has been making $190,000 per episode, and recently that has increased to an incredible $500,000. Now her net worth is $18 million!
---
The role has brought her not only good money but also 6 nominations and 2 Emmy awards. She is a board member of Baby2Baby charity organization, and she also has a list of funds she regularly donates to. In 2016 Julie ranked 10 in Forbes for the World's highest-paid TV actress.
It's hard to picture Julie Bowen, as Claire, married to anyone other than her hilarious on-screen husband Phil, yet she was married to software developer and businessman Scott Phillips for 13 years. In fact, in the pilot of Modern Family, Julie was heavily pregnant with twins and the production had to strategically place her behind objects to cover her stomach.
On what makes a marriage successful, Bowen joked, "Honestly I only remember up until we had the kids. Then you're like, 'What?' Twelve years. We've had children for nine. So I remember the first three years, the rest of it is like a blackout."
---
Seems that the blackout was not pleasant though, since after so many years, Julie filed for divorce and the couple decided to go their separate ways. In an interview, Julie joked about her marriage to Scott, saying that the pair were simply "too tired to do anything else!" and that is why they did not break up earlier.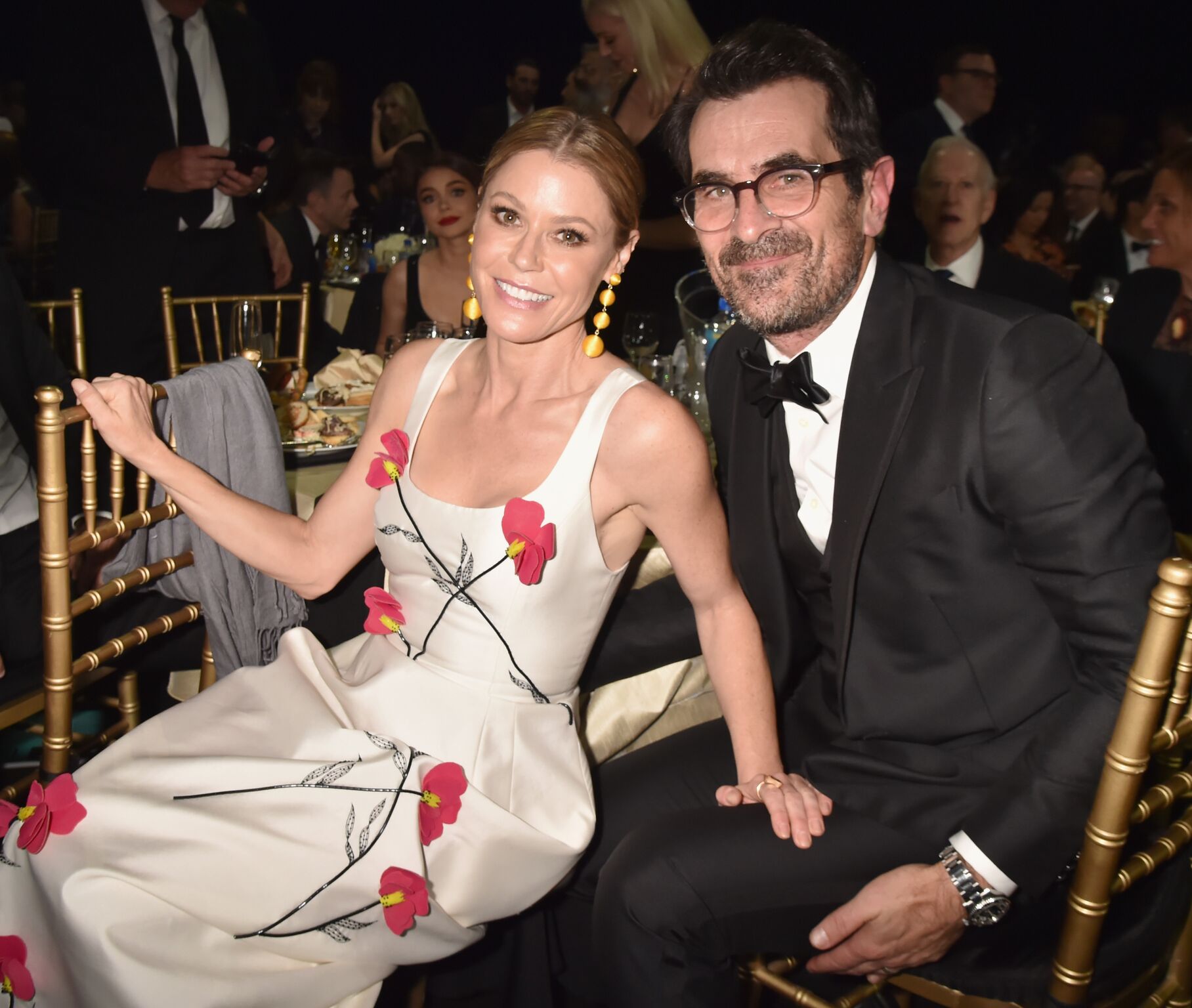 ---
Jesse Tyler Ferguson as Mitchell Pritchett ($20 million)
The actor started his career in Broadway shows, and in one of them, Black Beauty, Jesse had to portray a horse! Soon after Jesse got to TV and then joined one of the best TV-casts of all times, which earned him $20 million!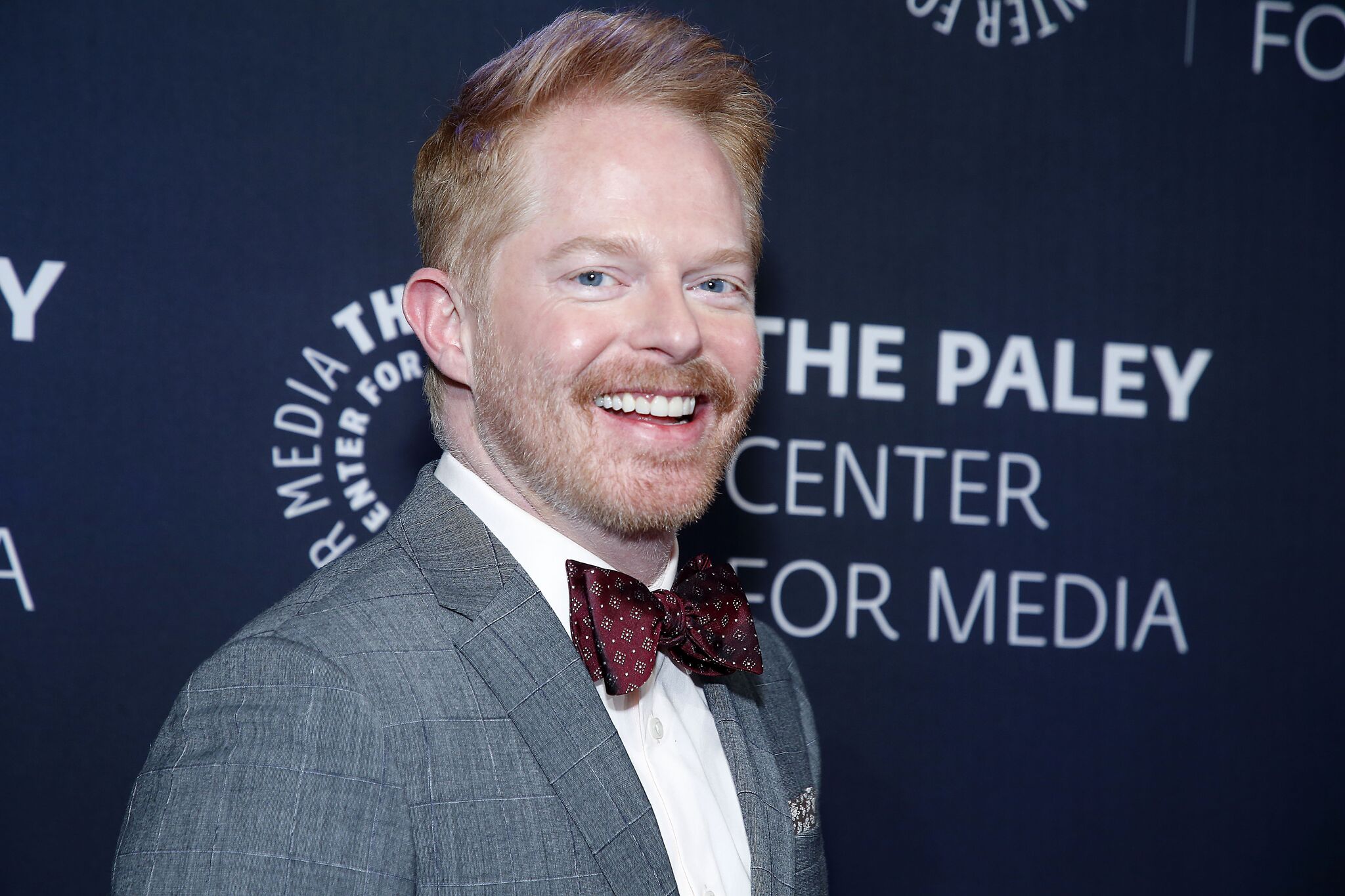 ---
Just like his character, Mitchell Pritchett, Jesse is openly gay. In 2013 in NYC he got married to his partner, a lawyer Justin Mikita. He lives with his husband and two dogs Leaf and Sammy in a large Spanish Colonial home with a pool.
Earlier the house was owned by Gwen Stefani, and then she sold it to the ex-vampire Robert Pattinson. Now there's a rug at the entrance that says "HOMO SWEET HOMO," and speaking of their amazing house, Jesse and Justin say "We're not snobby about it, it's about emotional attachment."
---
When we first meet Ferguson's character, he is just embarking on fatherhood for the first time. In last year`s interviews, the actor expressed an eagerness to become a father in real life.
"Justin and I are very excited to become dads in the near future," he told E! News. 
---
Eric Stonestreet as Cameron Tucker ($23 million)
Thoughtful, creative and the most impulsive character from Modern Family Cameron Tucker is one of our favorite characters from the show. Since 2018 Stonestreet has been earning $500,000 per episode, and his net worth is more than $23 million. 
---
You'll be surprised but Eric Stonestreet who plays his role so well is actually straight! In real life, after being in a long-term relationship with actress Katherine Tokarz, Eric admitted that he had found love again. Stonestreet started to date a pediatric nurse Lindsay Schweitzer and is madly in love with her.
"She calms my nerves. I'm a very high-strung person," he told Ellen Degeneres on her show.