Ellen and Portia: Relationships Before the Meeting
Aren't Ellen DeGeneres and Portia de Rossi the sweetest couple in the world? But their way to happiness wasn't easy - both Ellen and Portia had their share of misfortunes before they got together. What sad event helped Ellen earn the title of the Funniest Person in America? 
What else do Ellen and Brad Pitt share, except for fame and hair color? And what was the real reason behind Portia's marriage to a man? In this article, you're about to learn everything about Ellen DeGeneres and Portia de Rossi's rocky love stories before they found each other!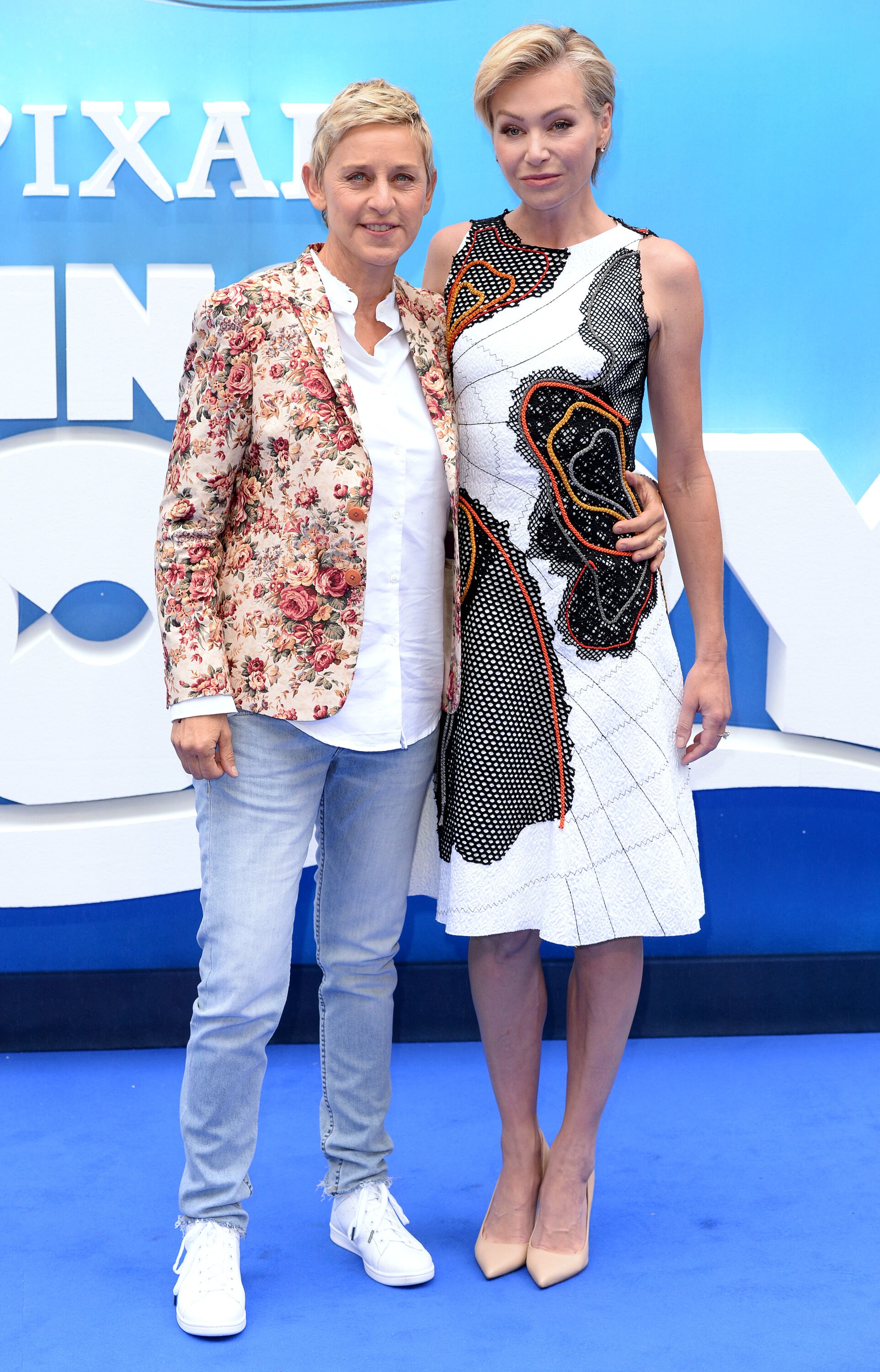 ---
The Sad Event in Ellen's Life
When Ellen was 22 years old, she was still struggling with making a name in the entertainment industry. Back then, she dated her first partner and she did it in secret because no one knew that she had a girlfriend at the time. That was Kat Perkoff, a poet and a waitress from New Orleans. Their relationship wasn't the healthiest and, at some point, it was damaged by Kat cheating on Ellen. 
It's obvious that Ellen was hurt by her girlfriend's infidelity but, according to her own words, she wasn't going to end their relationship for good. She just needed some time to think about it before they reconciled.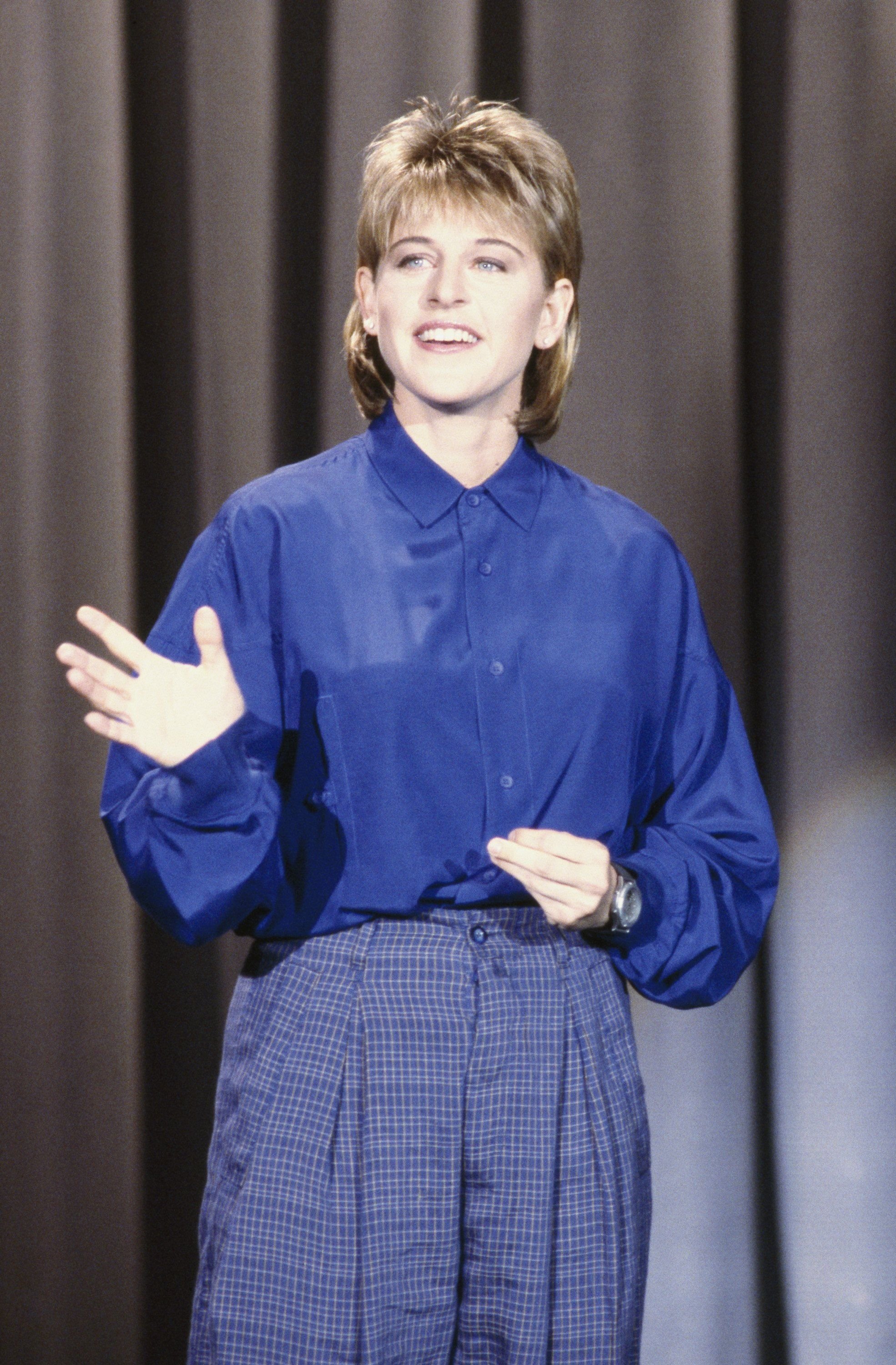 ---
But then fate intervened. One night, when the two of them met at a performance of Ellen's brother's band, Kat wanted to talk to her, but DeGeneres wasn't ready yet. So she pretended that she didn't hear Kat. Feeling rebuffed, Kat left the venue… and that was the last time Ellen saw her.
After some time, Ellen decided to leave too and on the drive home, she saw a car that had gotten into an accident. DeGeneres didn't stop to check what was going on because she heard sirens and knew help was on the way. So she just kept driving. Only the next day, Ellen learned that her girlfriend was in that car, and unfortunately, Kat didn't survive the crash. 
This event had an enormous impact on Ellen's life and the period after it was extremely hard for her. For a long time, the future show host felt guilty, asking herself if the accident could've been avoided if she'd just listened to Kat that fateful night and driven home with her. 
Besides, she was completely devastated over the loss of her lover but couldn't share her grief with anyone because back then, she hadn't revealed her sexual preferences yet. Therefore, no one knew that Kat was her girlfriend. And, on top of it all, Ellen also had to move because she couldn't afford to stay in the place she had rented with Kat. So she ended up in a rundown basement infested with fleas. 
---

As she later shared with the New York Times, "I'm laying on the floor, wide awake, thinking, 'Here's this beautiful girl, 23 years old, who's just gone.' So I started writing what it would be like to call God and ask why fleas are here and this person is not." 
Right at that tough period, Ellen came up with an idea that became her ticket to the world of show business – her first comedy monologue and famous on-stage performance "Phone Call to God".  
"It was like something came through me. I remember writing it nonstop, not thinking what would happen next. […] I knew it was more than funny. I knew it was classic. And it saved me," Ellen confessed.
It didn't only save her, but it also became an essential step in her career. Everyone LOVED The Phone Call to God sketch, and it even earned her the title of "Funniest Person in America" in 1982! Talk about turning lemons into lemonade, huh?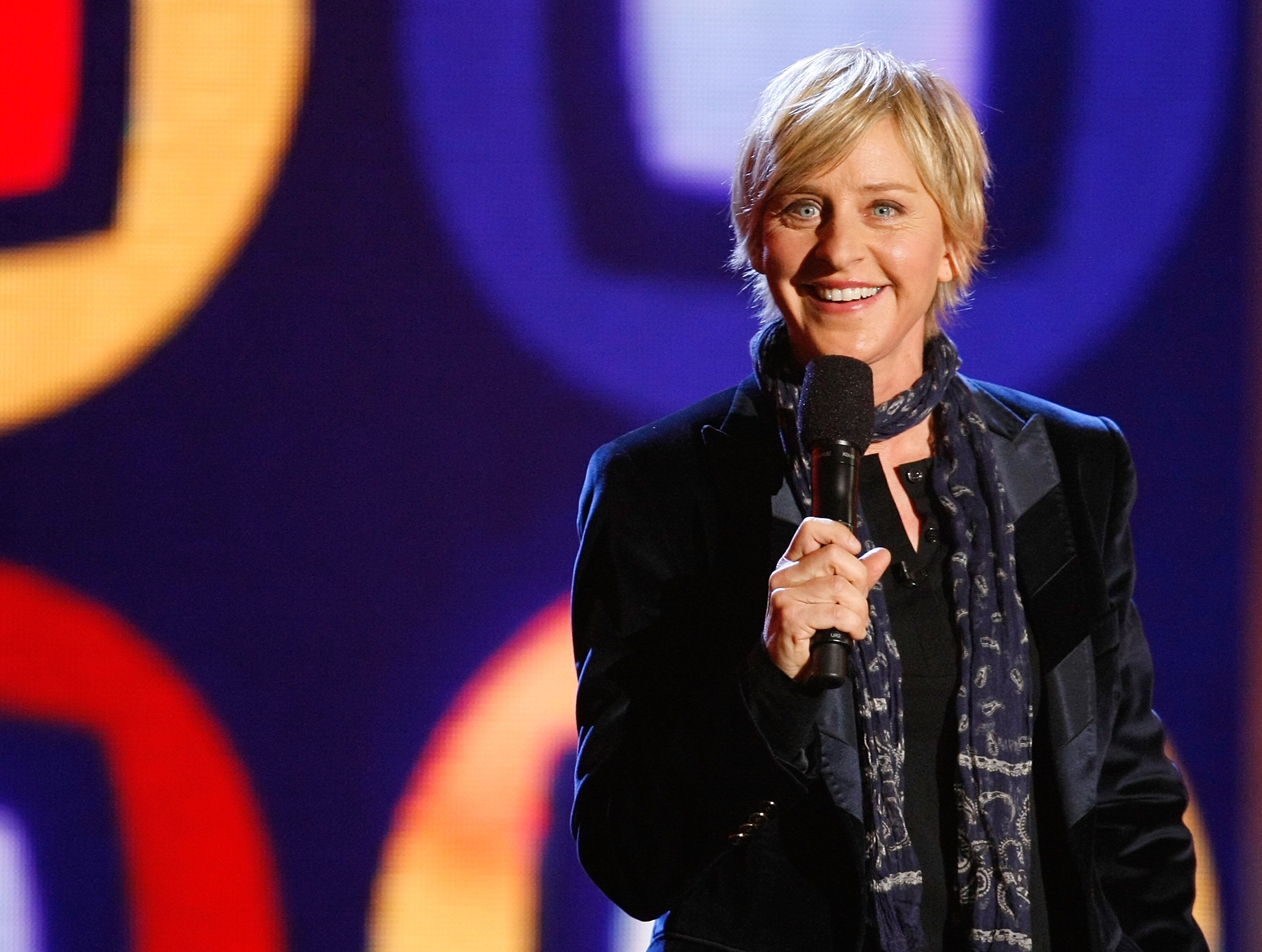 ---
Ellen's Next Relationship
After achieving popularity, Ellen finally found the courage to come out in 1997. We'll talk about this struggle more later, so stay tuned! Her first public girlfriend was actress Anne Heche and back then, they were one of the most famous couples in Hollywood. They faced a lot of trouble at the beginning of their relationship – they were both fired and faced a lot of judgement. But Ellen and Anne knew that they had to tell the truth to society and it seems that, however hard the times were, neither of them had any regrets.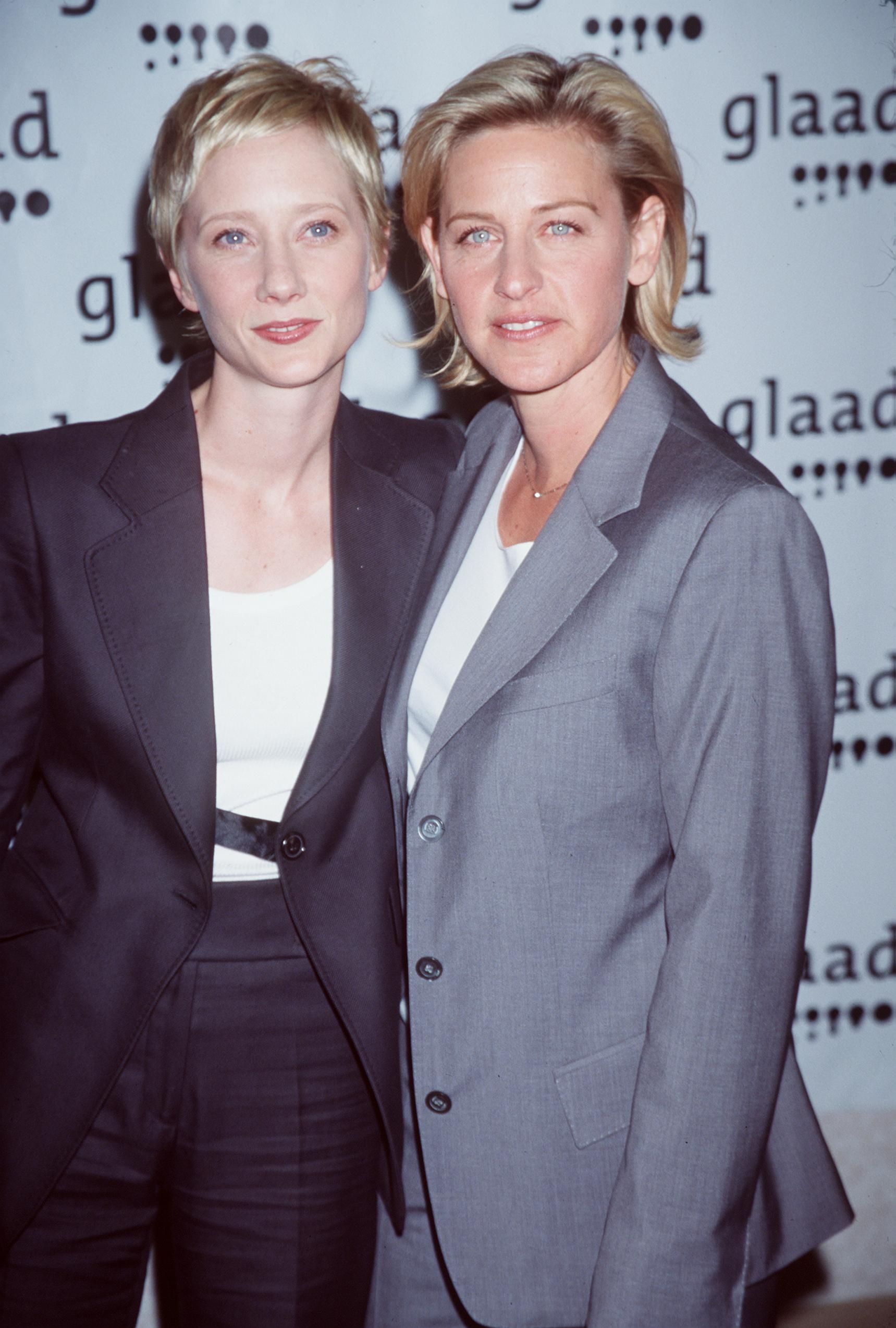 ---
During an interview with Oprah, Heche said: "It's exciting not only to be a representation of the truth, but [also] of love." It was a very important period for Ellen and Anne, as well as for the entire LGBTQ community. After all, their interview with Oprah was the first time many people saw a gay couple out in public talking about their relationship. But after overcoming so many troubles, after three and a half years together, the most famous gay couple shocked their fans once again.
This time, by announcing their breakup. Neither Ellen nor Anne ever commented on their separation, but soon after it, Anne got married to Coleman Laffoon, a cameraman who was with Ellen on her tour. So it seems natural to assume that they broke up because Heche realized she wasn't a lesbian. Anne Heche divorced Laffoon in 2009, though.
In an interview with the LA Times, Ellen shared how hard the breakup was for her: "She walked out the door and I haven't spoken to her since, I don't have the answers. I would love to have them myself. […] I feel betrayed." 
But the break-up wasn't easy on Anne either. A day after the announcement, she walked into a stranger's house in California and had an emotional breakdown there, claiming that she was God.  
---
Ellen and Alexandra Hedison
But let's get back to Ellen, who wasn't grieving over her broken heart for too long. Her next girlfriend was actress and photographer Alexandra Hedison. Little is known about their relationship, likely because Ellen realized that too much publicity isn't a good thing. They broke up because Ellen fell in love with Portia.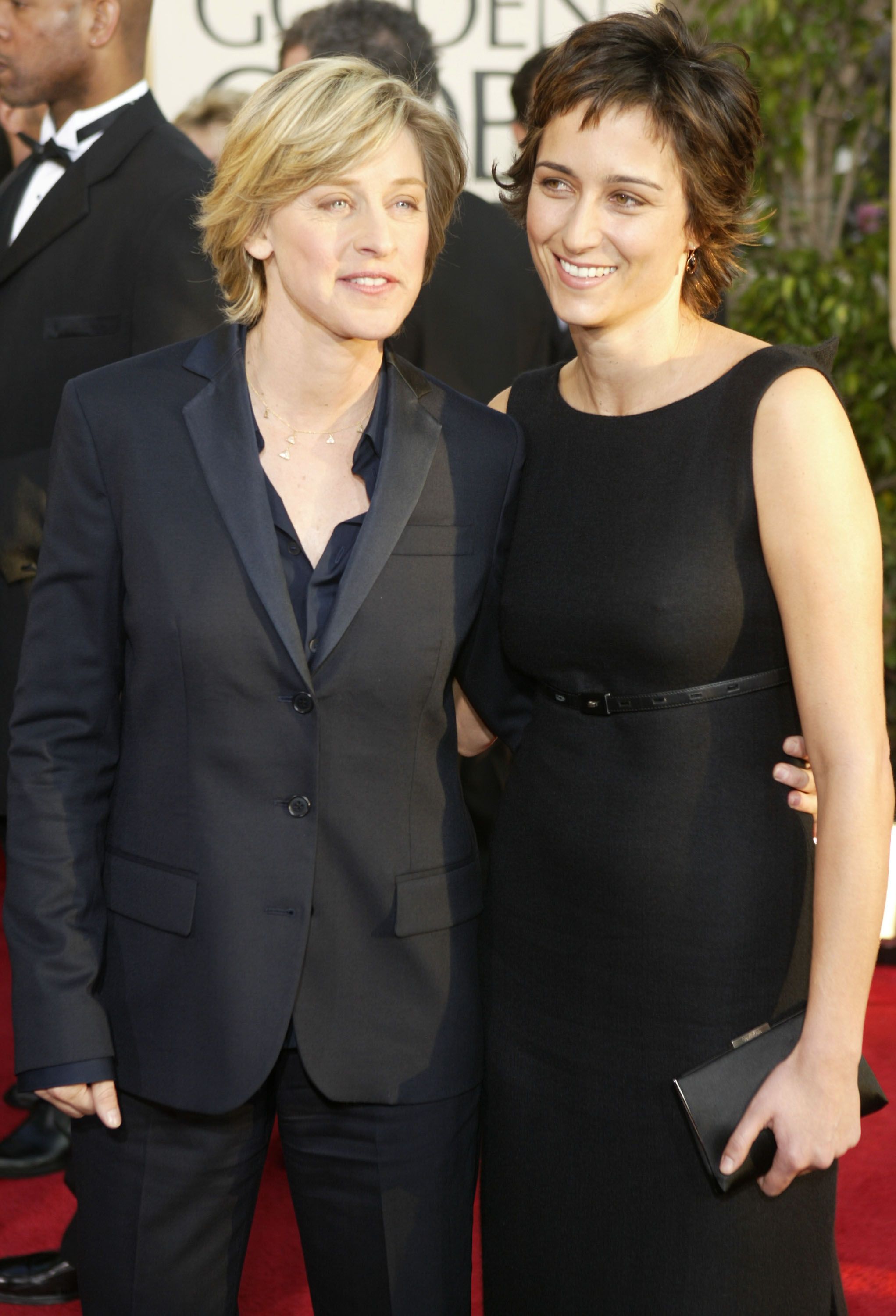 ---

The comedian later commented on it: "Life is full of surprises, and no one knows what tomorrow brings. This is not easy, but we are really working on handling this in a healthy, private way. And it should go without saying that we continue to respect and honor one another."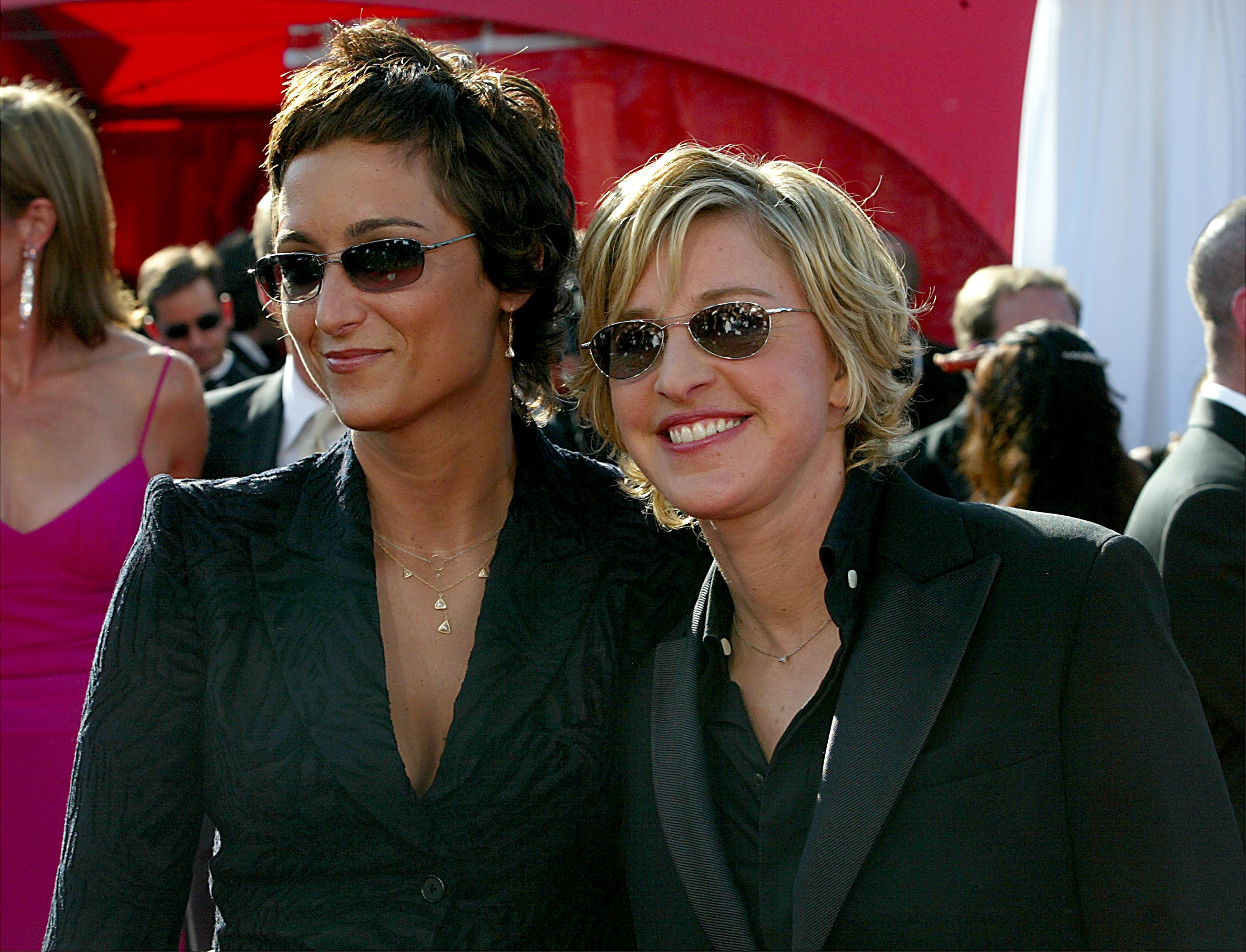 ---
Now Alexandra is happily married to legendary actress Jodie Foster, so we can say that things worked out well for both of them! Of course, those weren't the only girlfriends Ellen had. After all, she's a beautiful famous woman - she must've been popular among the ladies. But since she's very private about her love life, we don't know much about it.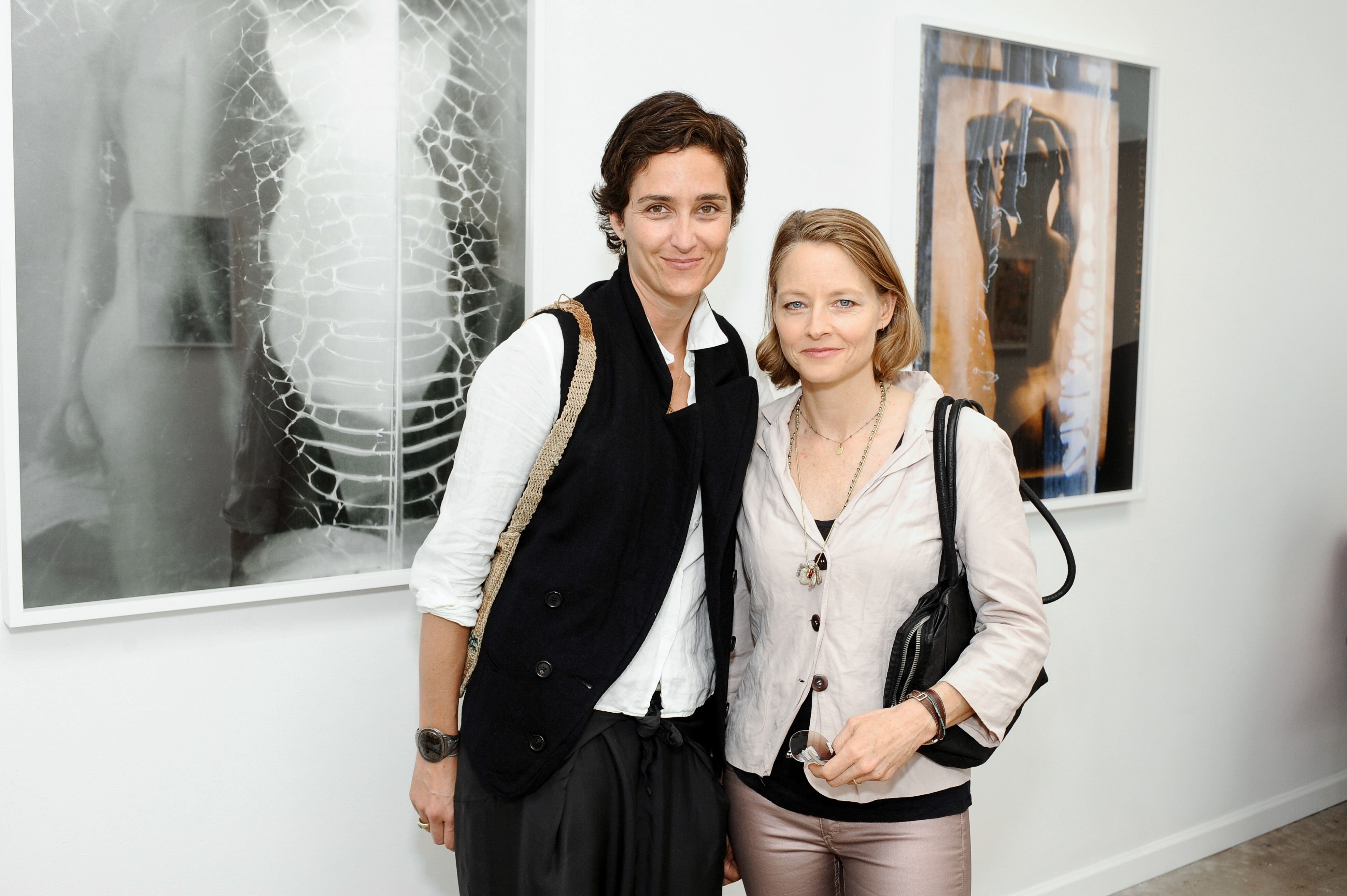 ---
Although she did share one thing once… When Brad Pitt came to Ellen's show to promote Once Upon a Time in Hollywood, they recalled the day they first met and Ellen mentioned that they have similar taste in women. 
"I actually since then, have dated another one of your girlfriends," Ellen added.

To that, Brad answered: "We'll talk about that after the show."
But none of them ever confessed who this girlfriend was! Media tried to do some research on it, finding out who both of them dated... but they didn't dig anything up! So looks like this shared girlfriend is going to remain a mystery...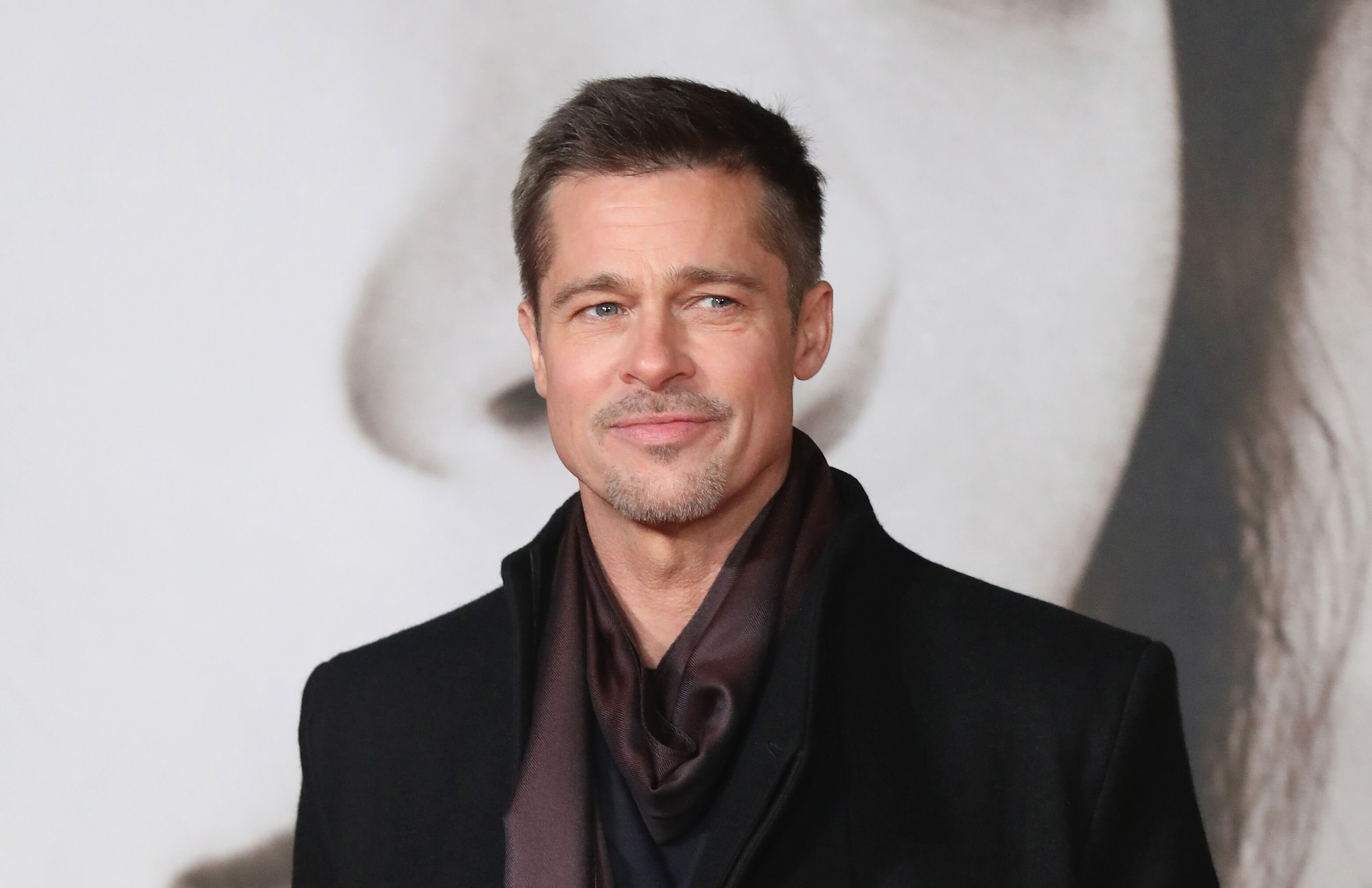 ---
Portia's Life Before Ellen
But let's talk about Portia now because she also had her share of misfortunes before she found the love of her life. For several years, she was married to a man. It was documentary filmmaker Mel Metcalfe and it seemed that their union was never based on love. Later, Portia, who comes from Australia, admitted that she married Mel only to get a green card.
"We had a really great, caring relationship; it just obviously wasn't right for me," the actress shared in an interview with The Advocate.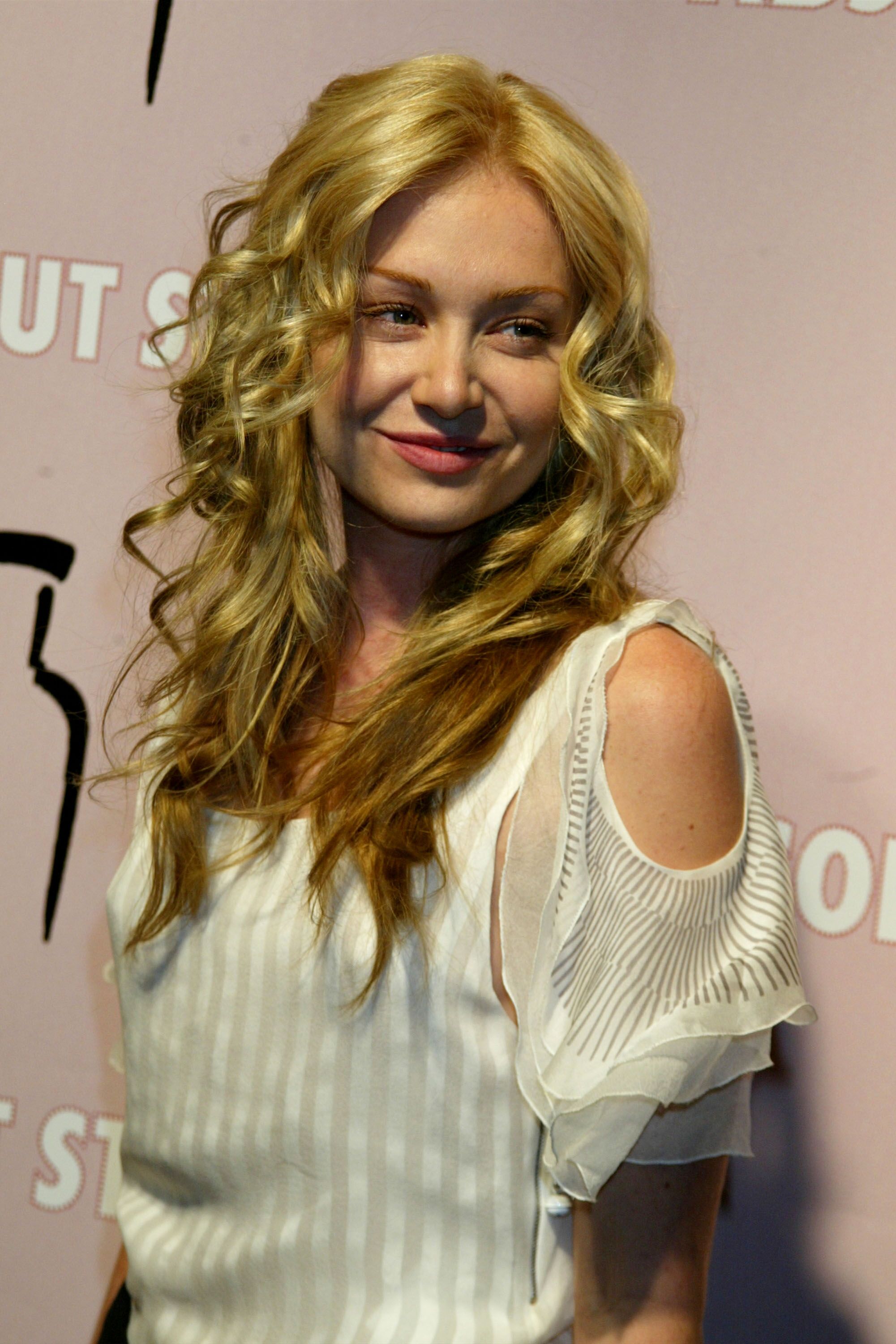 ---
Well, it seems that it wasn't right for Mel either because, at some point, he left Portia… for her brother's wife! That's right and that's as shocking as it sounds! Portia wrote about it in her memoir, 'Unbearable Lightness: A Story of Loss and Gain': 
"When my husband left me, my brother moved in to my place... My husband ran off with his wife, so we kept each other company."
Gee, it's a good thing she never really loved the man! Soon afterward, de Rossi began dating director Francesca Gregorini. Their relationship lasted until Portia began dating Ellen. Although Francesca was her first public girlfriend and they often attended events together, Portia never commented on their relationship because she was still afraid to come out as gay.
"The most important thing for me was to never, ever, ever deny it," Portia disclosed to The Advocate. "But I didn't really have the courage to talk about it."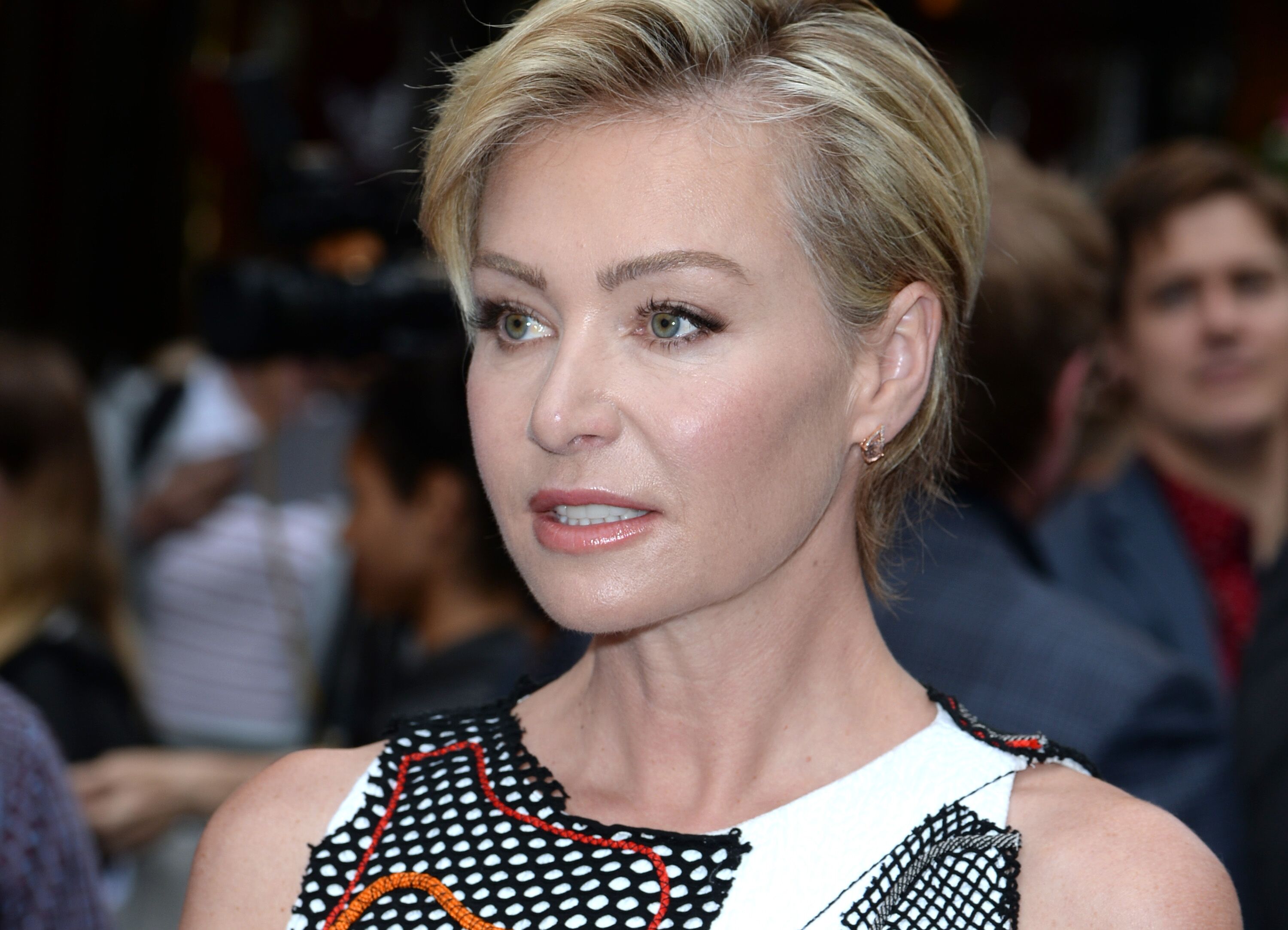 ---
Ellen and Portia... Happy Together!
Both Ellen and Portia had to come to terms with their preferences before becoming as happy as they are today. Ellen hesitated to make it public because, as she shared with Oprah, she'd never thought that it was anyone's business to know who she was dating. But soon she realized: "As long as I had this secret that I worried about all the time that it made it look like something was wrong."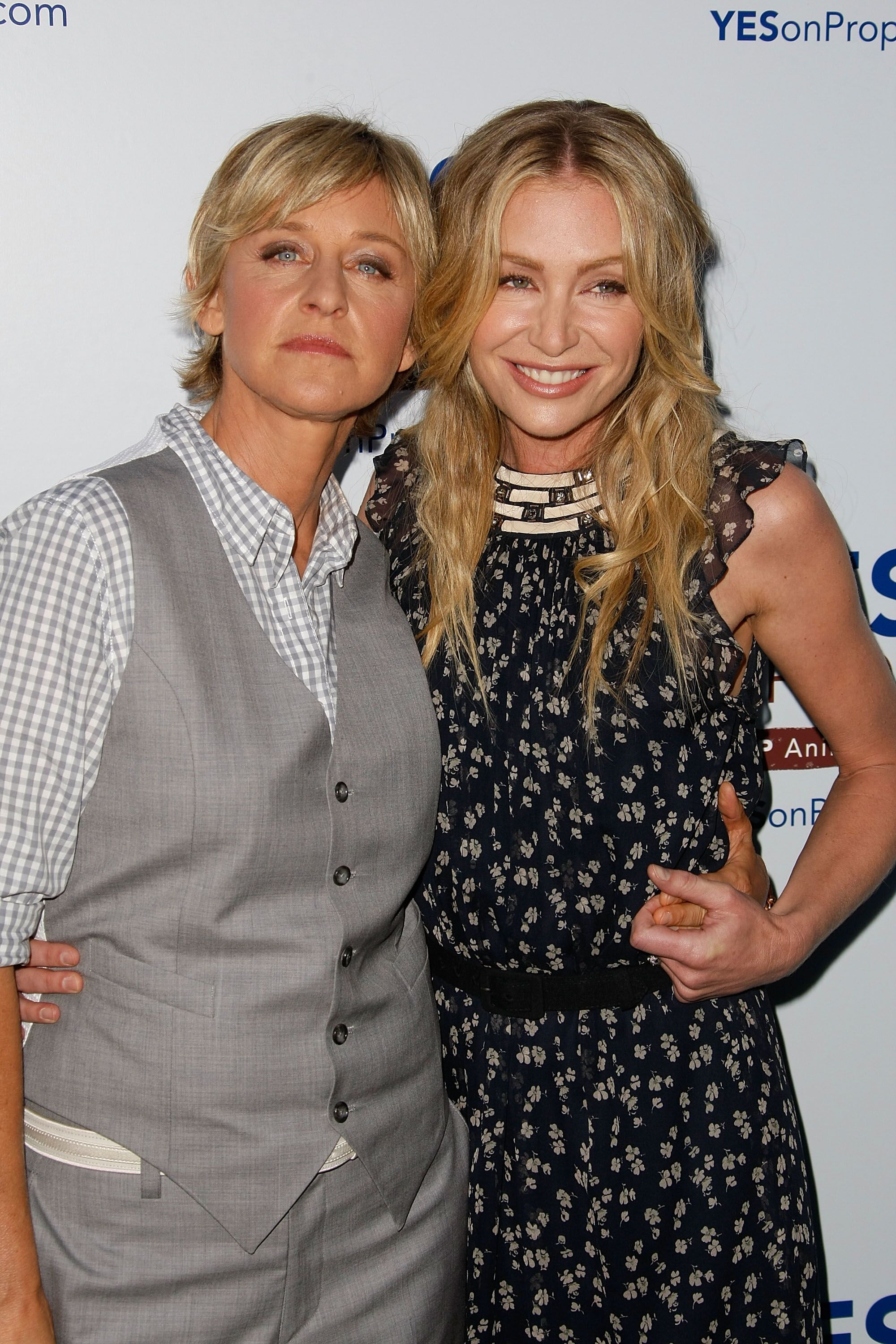 ---
While Ellen had already become the most famous lesbian in the world, Portia was still struggling. "I didn't choose the fact that I was gay, but I did choose whether to live my life as a gay woman—that was the terrifying thing for me," Portia said. But she couldn't completely hide her infatuation with women.
"A lot of models call themselves bisexual, so I just hid behind that title for a very long time," Portia shared with The Advocate. "But I knew that I was gay, I knew it."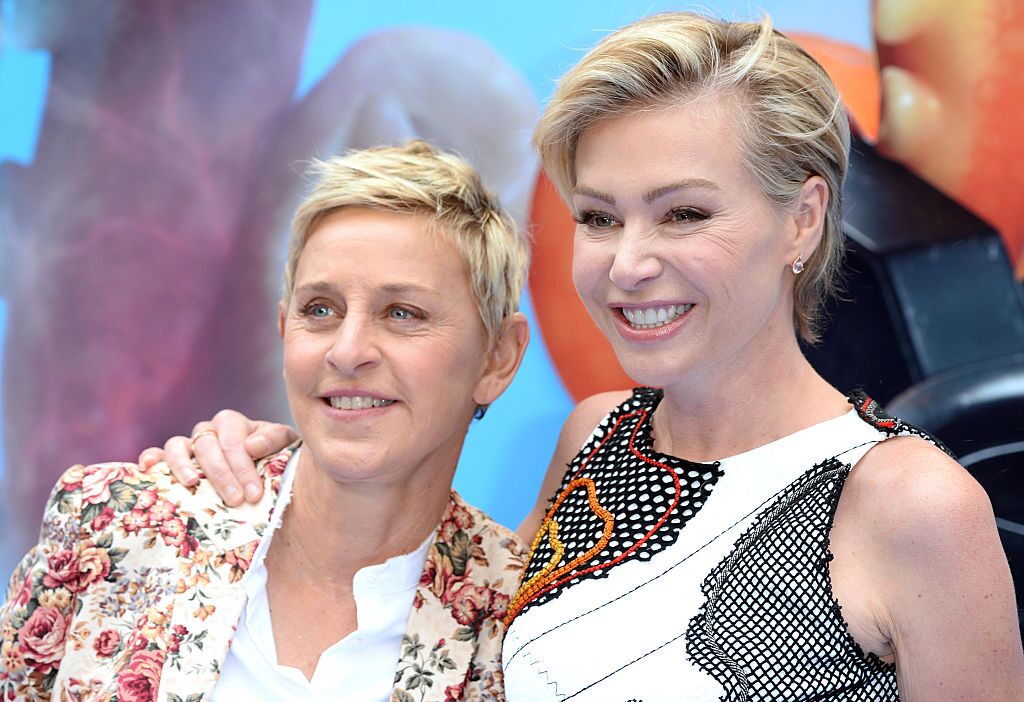 ---
At some point, she could no longer hide it. By then, she had already met Ellen and fallen in love with her, but only after three years, did Portia find the courage to admit it to herself, to Ellen, and to the whole world. Since 2004, Ellen and Portia have been together and they've never been happier!
"It's the first time that I've known in every cell of my being that I'm with somebody for the rest of my life," Ellen said to People Magazine. 
These two women are completely on the same page and they can come up with perfect gifts for each other. Let's recall, for example, what Portia did for Ellen's 60th birthday. She made a surprise visit on her daily show, which was probably a good enough gift for DeGeneres, but Portia had something more special in mind.
---
Knowing how much Ellen loves gorillas, de Rossi launched a project named The Ellen DeGeneres Campus of the Dian Fossey Gorilla Fund. This fund's main goal is to help wild mountain gorillas in Rwanda – something that Ellen has always wanted to do. Ellen's reaction was priceless: "That is the best gift that anybody could have given me. I love you,"
Happy tears! So now that we've looked at their pasts, we realize how well-deserved their current happiness is. Both of these gorgeous women overcame so much to finally find each other, realize the joys a healthy relationship brings, and show the world how beautiful their love is!