Money Heist: 6 Little-Known Details About the Series
Money Heist (La Casa de Papel) is one of the most popular Spanish TV shows these days. But there are some details about the series that even true fans have no idea about! Was Tokyo's name inspired by... a T-shirt? Which city name does the Professor have?
How different could the Money Heist cast have been? And what is the secret behind making the kissing scene between Tokyo and Rio look THAT passionate? Are they dating in real life? In this article, we'll reveal all the secrets of making Money Heist. And beware of spoilers! There are gonna be some…
1. The Show Was a Failure
It may be hard to imagine but back in 2017, La Casa de Papel didn't show promising results at all. Maybe the very first episode did with its 4.5 million viewers on the local Spanish channel, but the longer the show went on, the fewer people watched it. By the end of season 1, viewership had dropped by 3 times its initial number!
Seeing that, the team of La Casa de Papel was 100% sure that it was the end of the show. Everybody from the cast and crew was really upset. But then Netflix came in and changed everything… They bought the series! And they also made several important changes: starting from re-titling the show (so its translation "House of Papers" wouldn't be so similar to "House of Cards"). 
2. Unexpected Fame
The result was a huge increase in viewers from all over the world! Soon after the show went international, the actors had to deal with another crazy fact: they became insanely popular! When the cast of Money Heist checked their Instagram pages, which barely had any followers before, they got such a fright! They were getting thousands of new followers every hour!
More than that, the new fans of the show started to make tattoos with the Money Heist characters' faces, and imitated the way the characters dressed in the series! Yes, we're talking about wearing those red suits and putting on those Dali masks! Even Stephen King, Karim Benzema, Neymar, and many more celebs tried the mask on too!
As the series made it to second place on IMDB's most popular shows, it became obvious: Money Heist was an absolute worldwide hit. And its journey had only just started...
3. Writing and Filming at the Same Time 
Here's a crazy fact! Unlike most TV series where the writing process happens long before shooting, Money Heist is a true exception: it was basically being written at the same time it was being filmed… Believe it or not but most of the crew didn't know exactly what was gonna happen in the episode before they filmed it the next day. Everything was rewritten constantly.
How did the whole process even work? The same can be said for the title of the show, which was originally called Los Desahuciados, which means "Evicted" but some time later it was changed to La Casa De Papel. The thing was that the crew used drafts to film with.
And most of the scenes and dialogues were written in those drafts. But as crazy as it seems, the showrunners loved it when everybody was kept on their toes. According to them, this process allows for something new and original to be created and the writing team can use the material and evolve the scene right away! Well, as weird as it sounds, it definitely worked.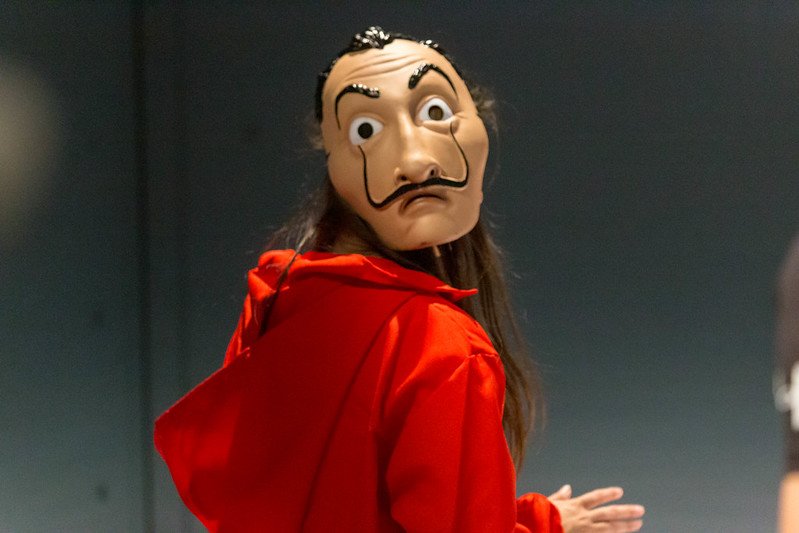 4. Why the Name Tokyo? 
No doubt you can't name another series or a movie that uses the same trick with the character names. Tarantino used colors for his movie Reservoir Dogs, and the movie Emperor of the North, made in 1973, surprised us with unique character names like "Cigaret" and "Number 1".
But in our opinion Money Heist went even further than that. They used city names. Believe it or not, the idea to call characters by a city name came to the showrunners because... of a T-shirt. Crazy, right? One of the series creators Alex Pina once wore a T-shirt with the word "Tokyo" on it, which inspired the creators to use city names as characters names. Berlin, Moscow, Denver, Rio… The rest of the names started to pop-up in the showrunners heads one by one after they saw the "Tokyo" T-shirt!
This is another great example of how the creative process worked for the Money Heist team. And by the way, did you know that The Professor also has a city name? Not an official one, but still… According to Alvaro Morte, he came up with the perfect city name for his character. Any ideas what it is? It's a small city, very old and important for world culture.
Here's what Alvaro Morte says: "The concept of what it is fits him, but we have to remove the religious components. This would be Vatican City. It's a state city. A very small one. But like The Professor, it's always shielded, and at the same time, it has a great power all over the world."
Though the actor Jaime Lorente, who plays Denver would rather disagree with this statement: "I would call him Professor Venice Beach. Just because that would be amazing".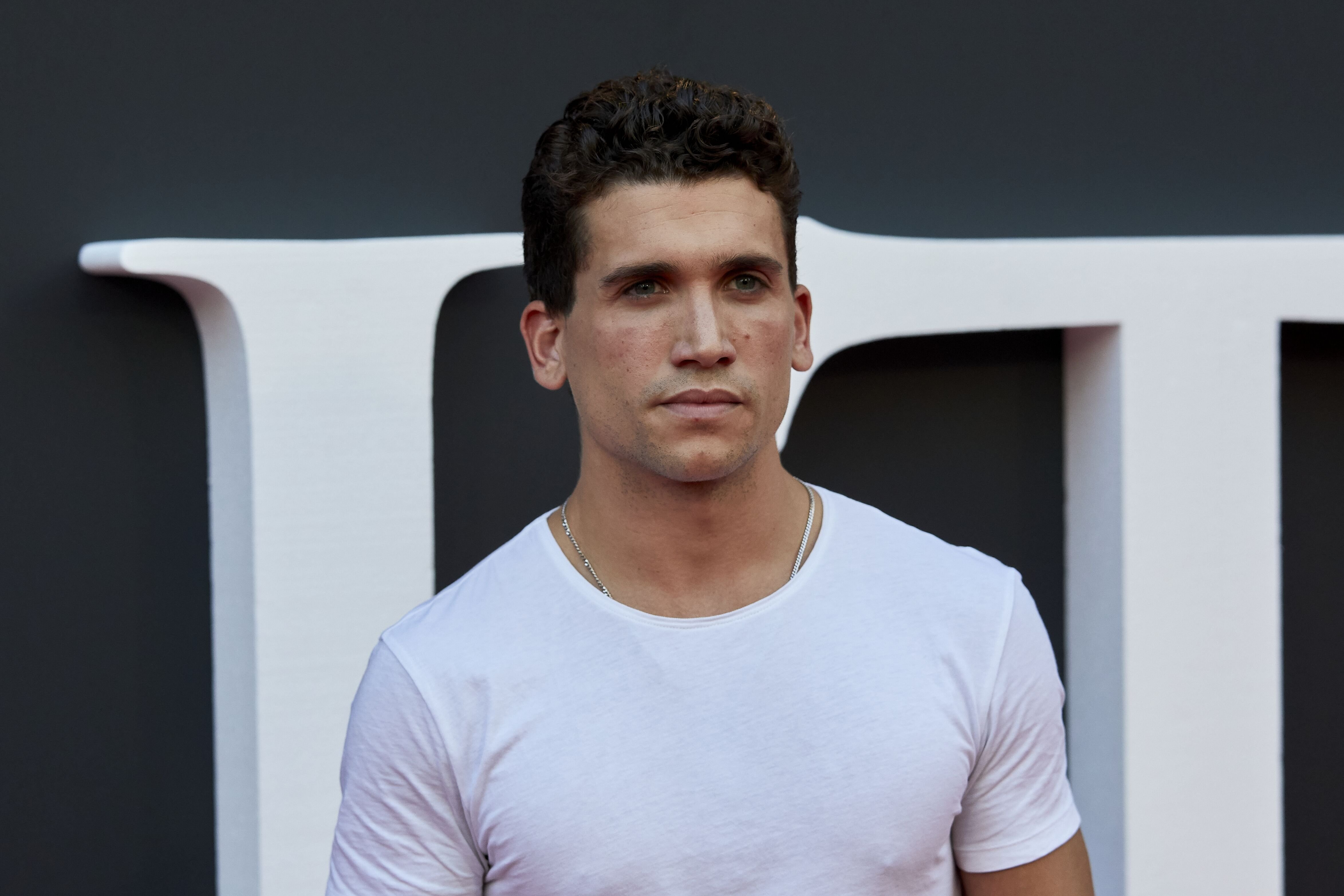 5. Casting Could Have Changed Everything
Can you imagine Salva as a 50-year old Harvard professor type? If you can't then look at this photo of Jose Coronado. That was who the showrunners were looking for. But as the character developed on the page it became more and more obvious that they needed someone younger, shy and more empathetic.
That's why casting directors insisted on actor Alvaro Morte, who they'd already worked with on the long-running soap opera project. Despite the casting directors' recommendation, it took a really long time before Alvaro became part of the team. How long exactly? Two and a half months. Pretty long, right? 
"I did five auditions for this role," said Morte.  "My first audition, I said, 'Ok, it's a heist, it's Spain, so they're going to want to make a copy of Ocean's Eleven, and so they must want George Clooney! My first audition was all self-confidence. They called me, said they liked it very much, but they wanted a 'freaky' side to this guy. I said, 'freaky what?'" Morte recalls.
The reason why it took so long for producers to accept Morte is that they didn't really know from the beginning what they wanted from his character. As time went by they realized that they were looking for a man with many faces. Like Superman, who hides his original personality.
He's the Professor, he's Salva and he's Sergio at the same time! Freaky! As Morte realized what the showrunners were looking for he was able to come with his own vision for the character. And thank God they liked it…
"If that's enough to make nerds in the world feel a little bit like heroes, I'm really happy with that," Alvaro joked.
What about casting for Tokyo? Was it an easy choice for the producers? Oh, no! Similar to the Professor situation, the showrunners wanted a much older actress for Tokyo. They imagined her as a woman who has absolutely nothing to lose and that's why she agreed to join the Professors' team.
But! Then Ursula Corbero came in and changed the game drastically. Any ideas what exactly helped her to get the part? Try remembering the very beginning of Money Heist. What do you see or even hear first? That's right, Tokyo's voice. It soon became obvious that her voice was the key element for building the character, and Ursula was meant to play that part.
And here is a little surprising fact for you: do you think it is just the producers and screenwriters who develop the characters and the unexpected twists around them? Well, you're wrong! The actor who played Berlin, Pedro Alonso, had some great input too (along with Alvaro Morte).
Were you surprised by the family connections between the Professor and Berlin? Sure you were! Then you should definitely know that it was originally Pedro Alonso's idea to include this in the script - but it wasn't easy to convince the showrunners to do so. It was just his persistence in proposing the same crazy idea that made it finally come to life in the show. Seems like Pedro is sly and skillful in achieving his goals, just like Berlin is!
6. Tokyo and Rio's Kissing Scene 
How could anyone look that passionate while performing a kissing scene? We've watched Tokyo and Rio's love story from the very first episode and admit it - they are very convincing at portraying lovers. So… Maybe the actors who play them are partners in real life? No. They're not. There are 2 secrets to making such scenes look realistic.
Reason number one: great directions from the show creator and many many many takes to make things look right. Though we believe that the most important reason is the second one: Spanish actors are truly passionate! You can see it in every episode and even in the way the drama develops for different characters.
And of course, when it comes to portraying a convincing on-screen love couple there's no other nation in the world that can do it better than the kings of soap operas. The creator of Money Heist paid a lot of attention to the romantic scenes. 
"For a long time there was an unwritten rule that action movies were empty and superficial, and dramas were boring. So what we did was mix those two concepts," said Alex Pina in his interview for the Netflix documentary.