Before Becoming Royal: Inside Sarah Ferguson's Ordinary Life
Sarah Ferguson is living an extraordinary life after royal living. Before her days as the Duchess of York, she was a commoner who loved horses and has only distant ties to the royals. So how exactly did Ferguson go from cleaning mirrors to the headlines of the British tabloids? It all starts on a farm in Dummer...
---
EARLY LIFE
Born on October 15, 1959, Sarah Margaret Ferguson was the second daughter of Major Ronald Ferguson and his first wife, Susan Wright (later Barrantes). A year after her parents divorced, her mother would marry polo player Héctor Barrantes and move to the Pampas of South America.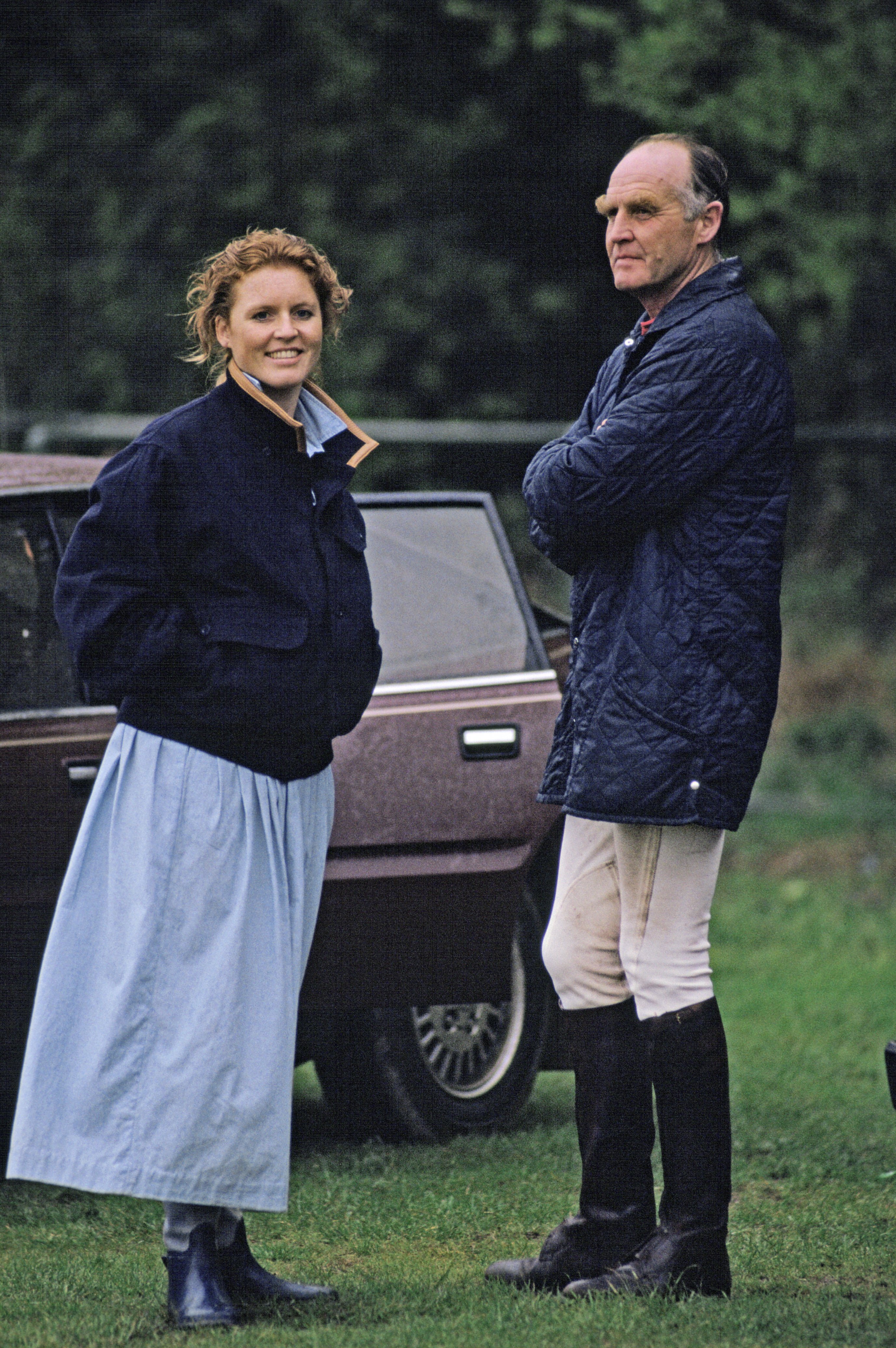 "By the time I came around we were country gentry with a bit of old money, but assuredly not landed aristocracy," wrote Sarah in her autobiography My Story. Although she is a descendent of King Charles II, she wasn't considered an aristocrat due to the connection being through his illegitimate children.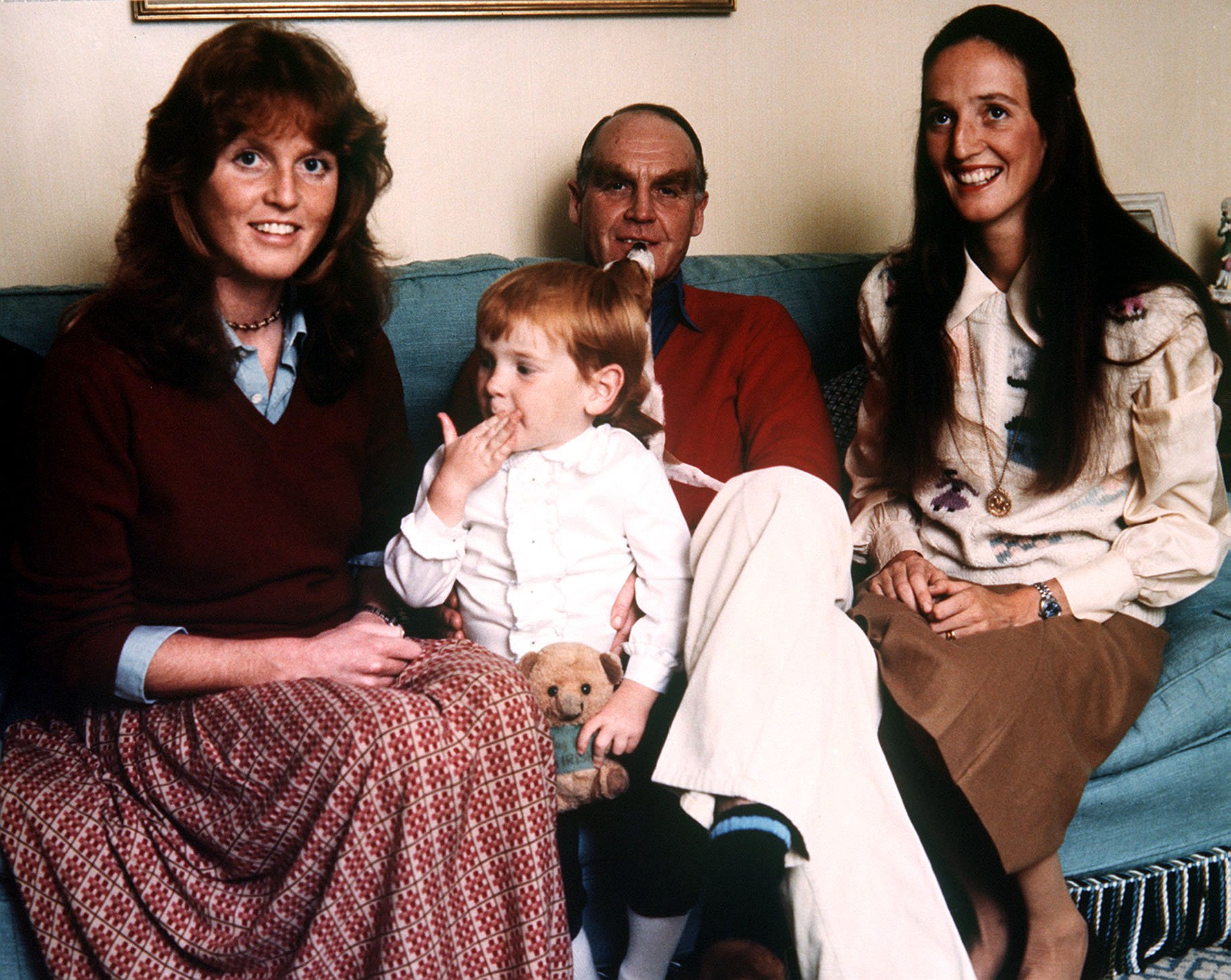 ---
THE DUMMER DOWN FARM
She, along with her sister Jane, grew up in the 480-acre Dummer Down Farm. Her father grew up on the family farm since he was 8 years old. In 1976, Major Ferguson married Susan Deptford and had three more children: Andrew, Alice, and Elizabeth. Her mother tragically died in a car crash in Argentina in 1998.
---
HUMBLE BEGINNINGS
Sarah attended Daneshill School, Strategield Turgis. Later, she enrolled at the Hurst Lodge School in Ascot where she was best known for her abilities in swimming and tennis. It was published in The Times (1986) that Fergie joined in on the tradition to skinny-dip into the swimming pool the midnight before the last day.
Fergie had her fair share of "normal" jobs before becoming the Duchess of York. In a Swedish television show, Skavlan, she recalled cleaning bathrooms and mirrors when she was 18 years old. She later became a waitress at a strudel house. "I just took the strudel out of the deep freezer and put it in the oven; that's cooking."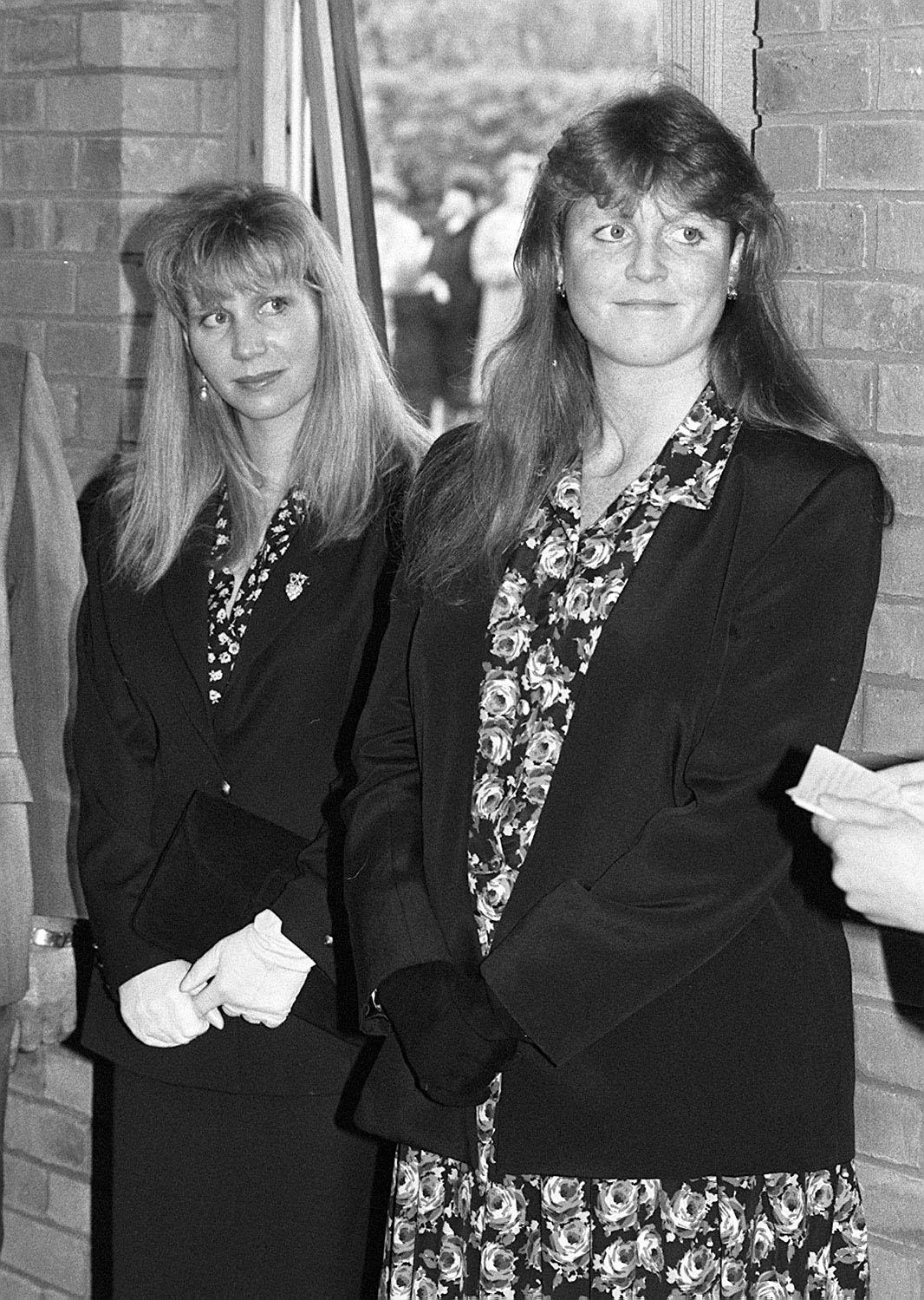 She attended the Queen's Secretarial College in London. It was at this school that she learned "shorthand, typing, and bookkeeping" according to the Washington Post. One of her most serious relationships was with Paddy McNally, the motor racing manager who was 22 years her senior. He admitted to not having any intentions of marrying her and they broke things off.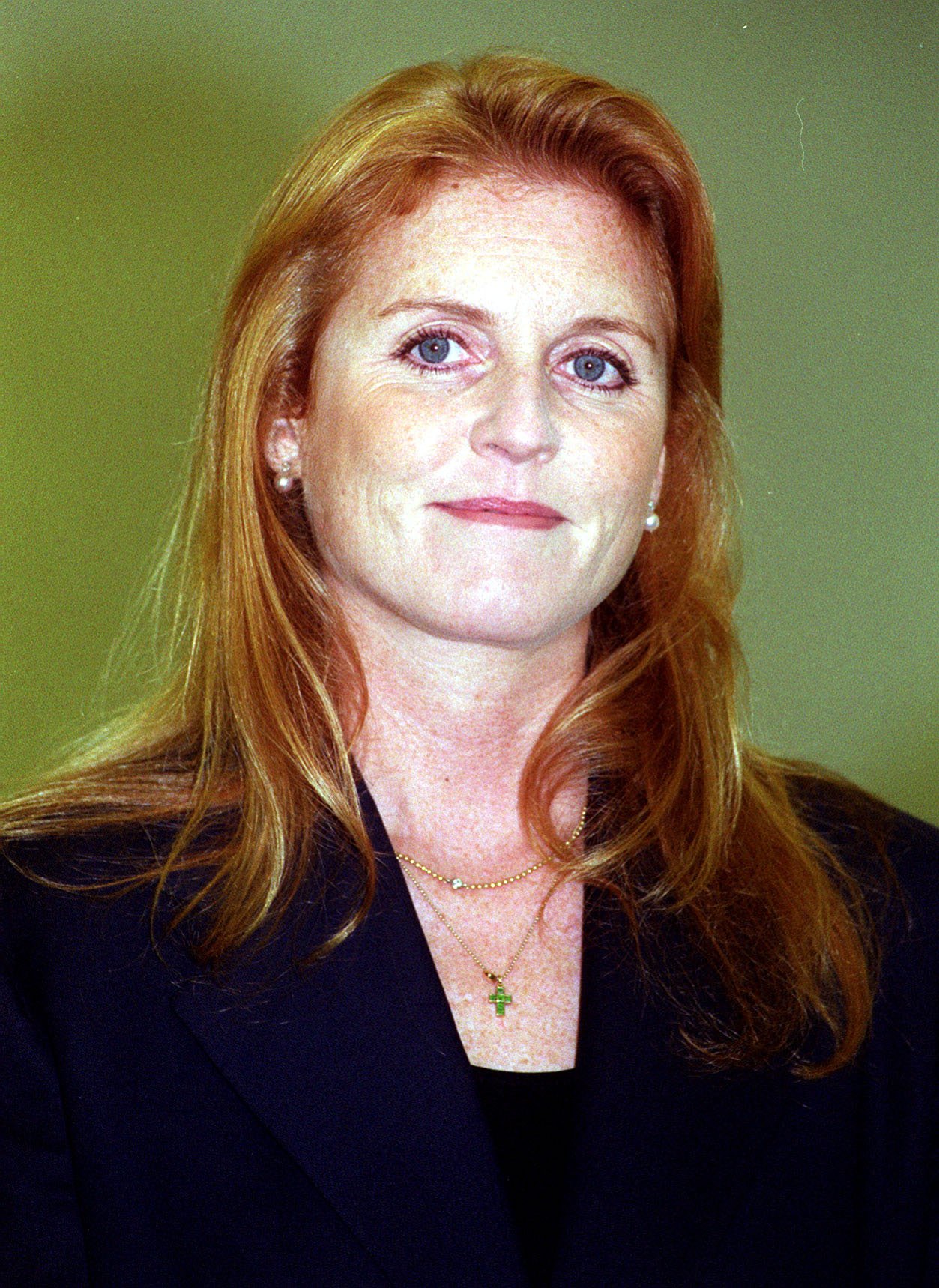 ---
HOW SHE MET PRINCE ANDREW
During the 1980s, she became close friends to Princess Diane around the time she became the Princess of Wales. They knew each other in adolescence but didn't become close until young adulthood. The two had similar upbringings, not directly being a part of the royal family.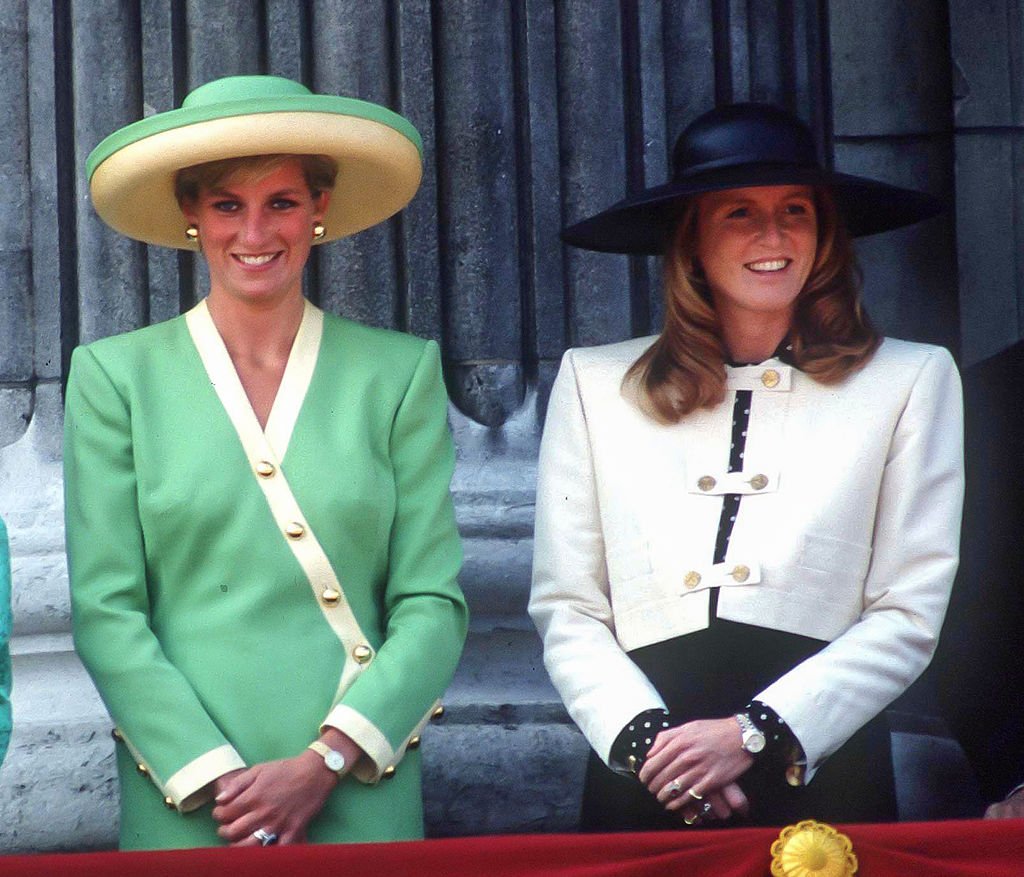 In June 1985, the Queen extended an invitation to the Duchess to stay at the Windsor Castle during Ascot week. She sat between the vice-admiral and Prince Andrew and this would be the spark to their relationship. The two had already known each other when they were children and played tag with each other that she recalled left her "red-faced."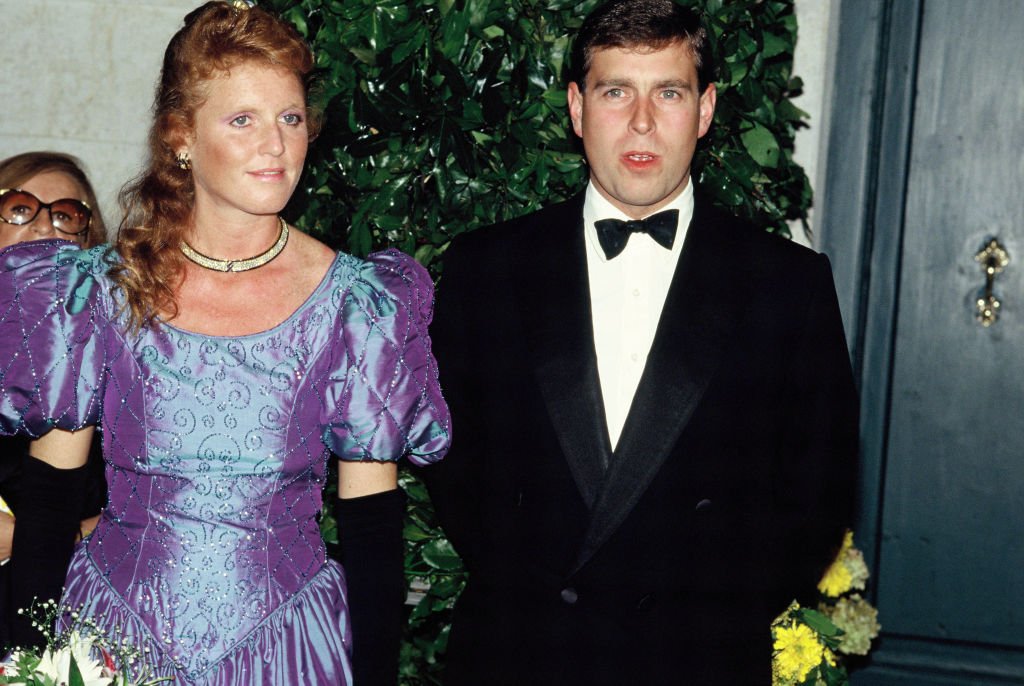 Later that week, the two were invited to an event at the Floors Castle where she felt out-of-place. She walked down the steps for Sunday breakfast, dashed straight to a table with newspapers where the young Andrew was leaning in for a paper, and kissed his cheek! "I somehow thought he was leaning toward me for a good-morning kiss."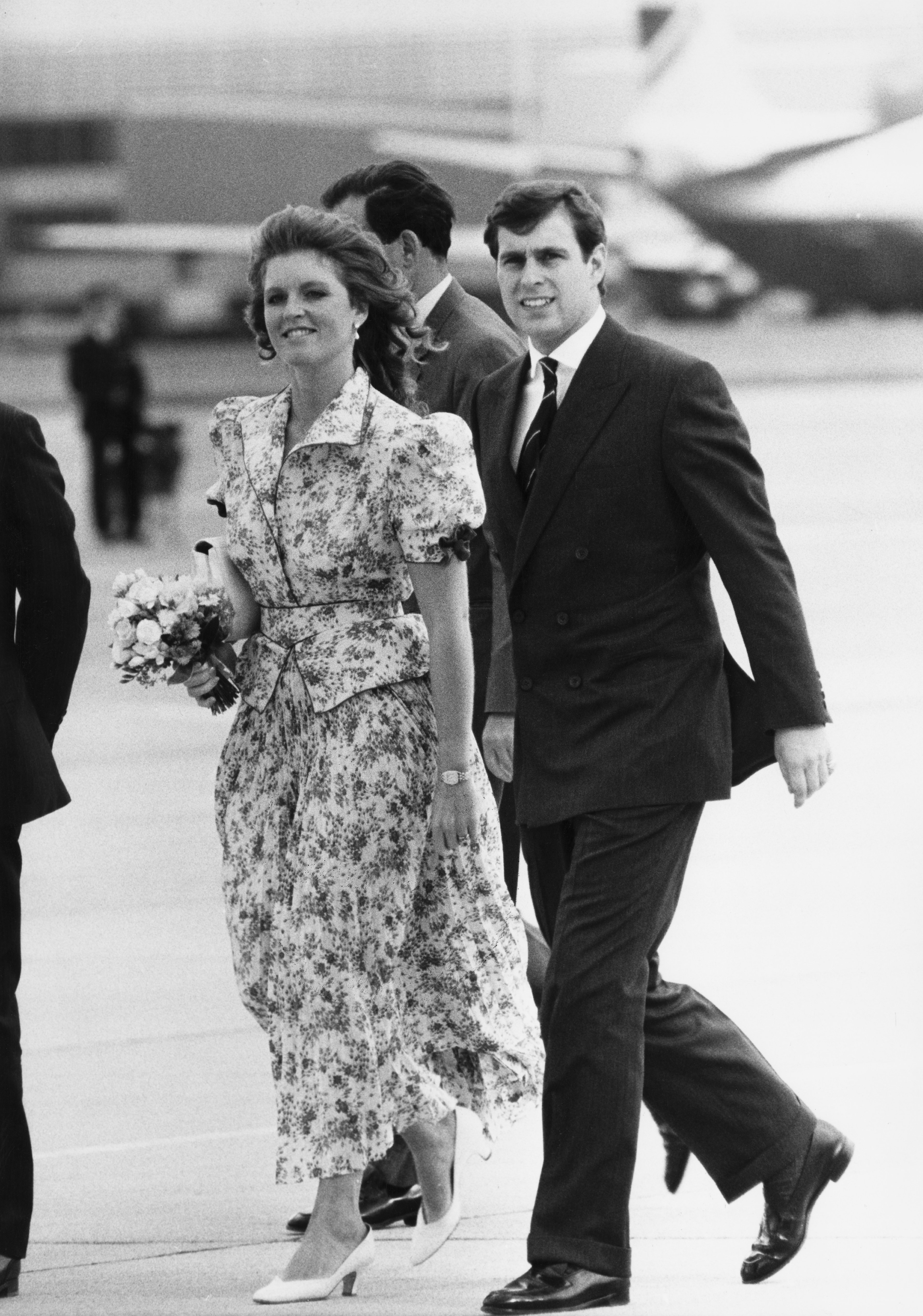 Less than a year after this "Fergie fiasco," the two officially announced their engagement on March 19, 1986, just one month after his proposal. According to the Washington Post, she was to keep working at a London graphic arts company but leading up to the wedding, her life as a royal unfolded and demanded much more of her time.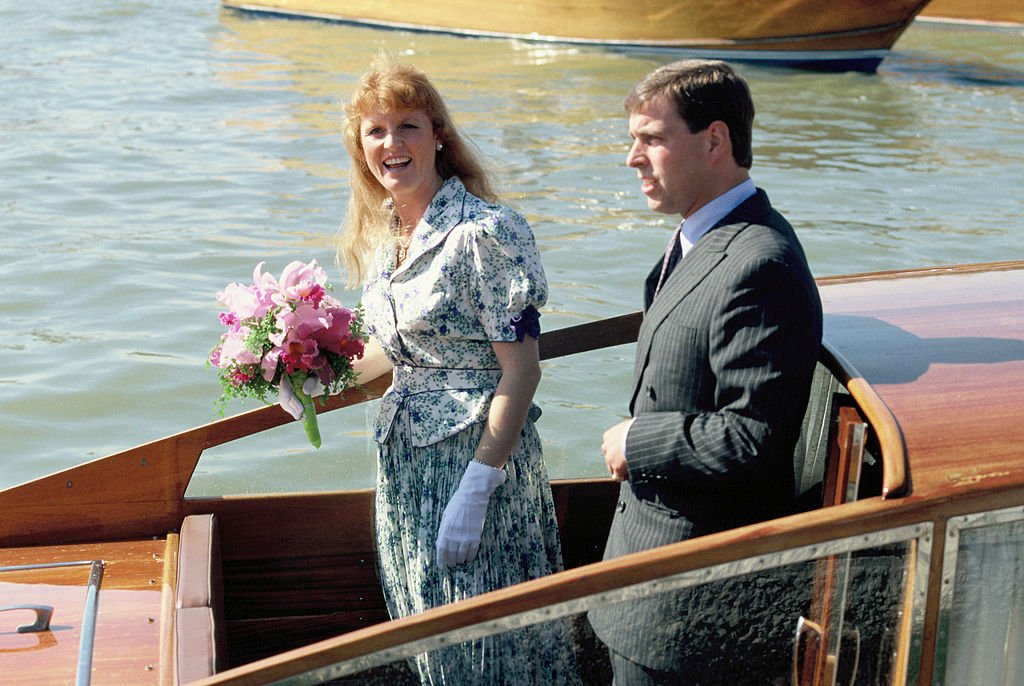 ---
BECOMING A DUCHESS
After receiving permission from the Queen, the two married at Westminster Abbey on July 23, 1986 which was broadcast by the BCC. It was estimated that 500 million viewers worldwide and 100,000 people stood outside Buckingham Palace to catch a glimpse of the couple!
Sarah wore a beautiful flower crown made of gardenias (Andrew's favorites!) and once the marriage certificate was signed, she removed the wreath to reveal a tiara, a symbol of her royalty. Her wedding dress was ivory-silk with a 17-foot train and a 20-foot long veil. The bumblebees, anchors, and roses embroidered on her gown which resembled the new family crest.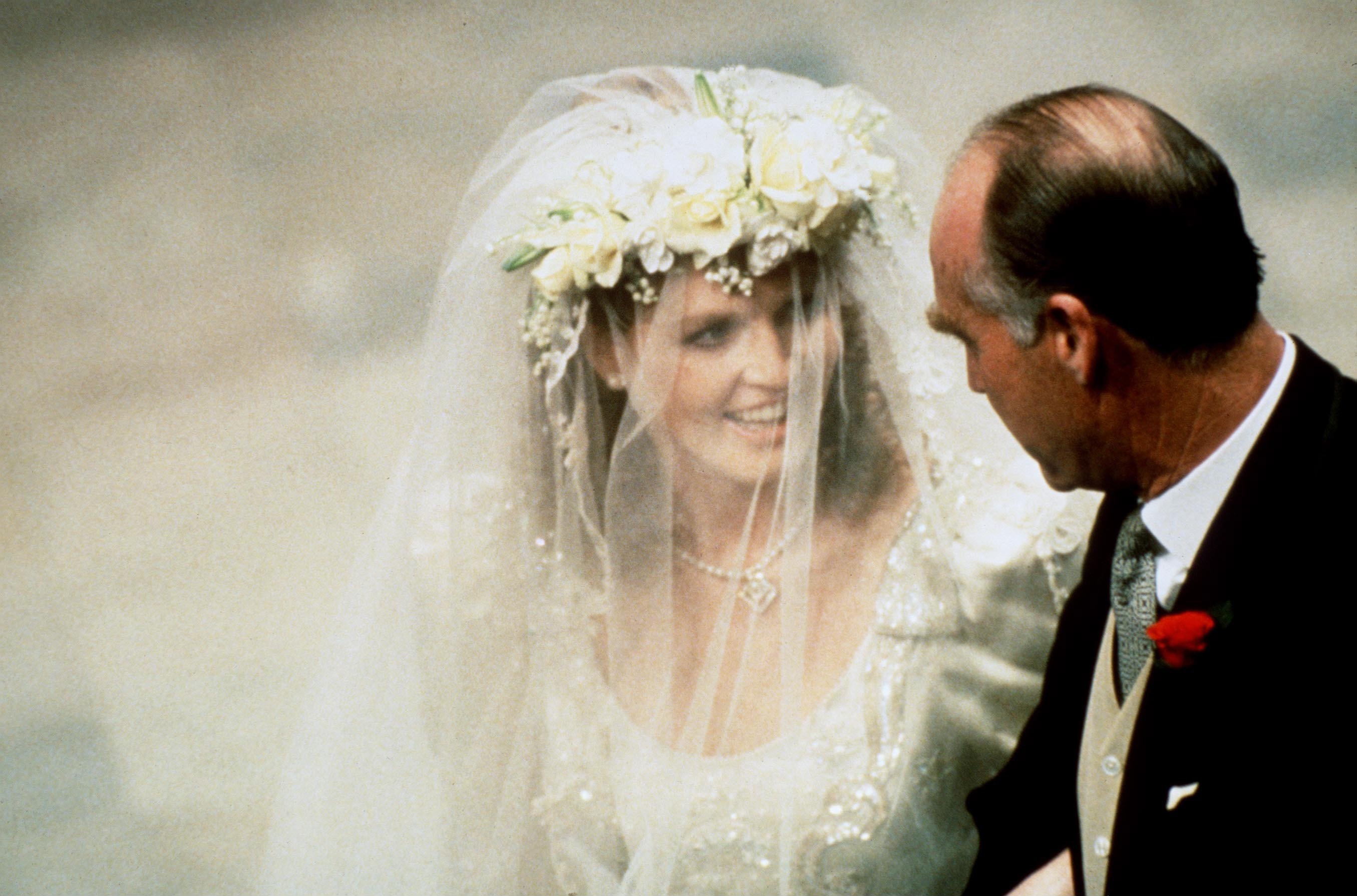 ---
SETTLING INTO ROYALTY
While on a New York trip for a fundraising event, the Duchess of York was nearly assaulted by a man holding an Irish Republican Army (IRA) flag. It happened while she was on her way to her hotel in Waldorf-Astoria after watching her favorite musical, Phantom of the Opera. This was while she was pregnant with her first daughter.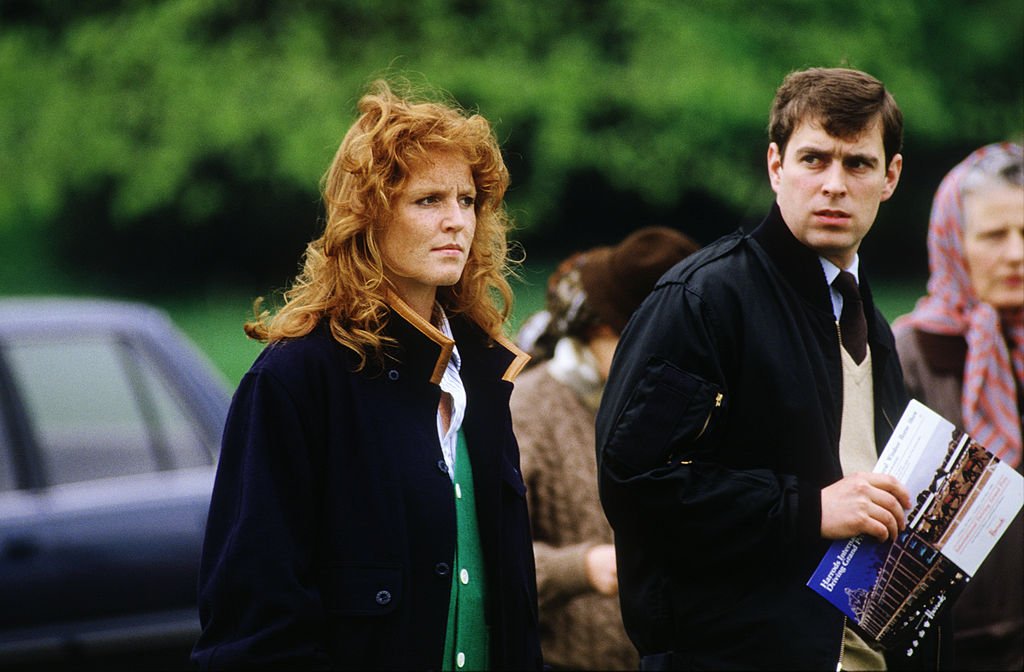 Princess Beatrice of York was born on August 8, 1988. Allegedly, the couple wanted to name her Annabel after their favorite night club, but the Queen vetoed the decision. A month following the birth of their first daughter, the couple went on a royal tour in Australia which British press clung onto for headlines, even calling her a "national disgrace."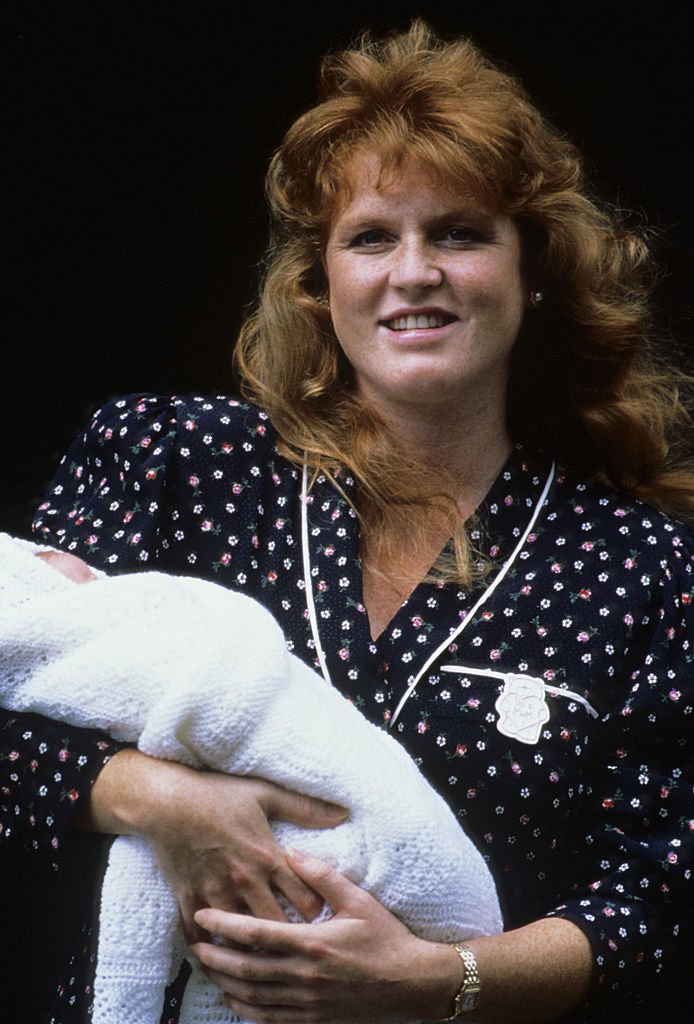 Their second daughter, Eugenie, was born on March 23, 1990 in the Portland Hospital in West End. She is the 6th grandchild of the Queen and was baptized at St Mary Magdalene Church in December. In 2002, Eugenie underwent corrective surgery for scoliosis at the age of 12 and has two 12-inch titanium rods in her back.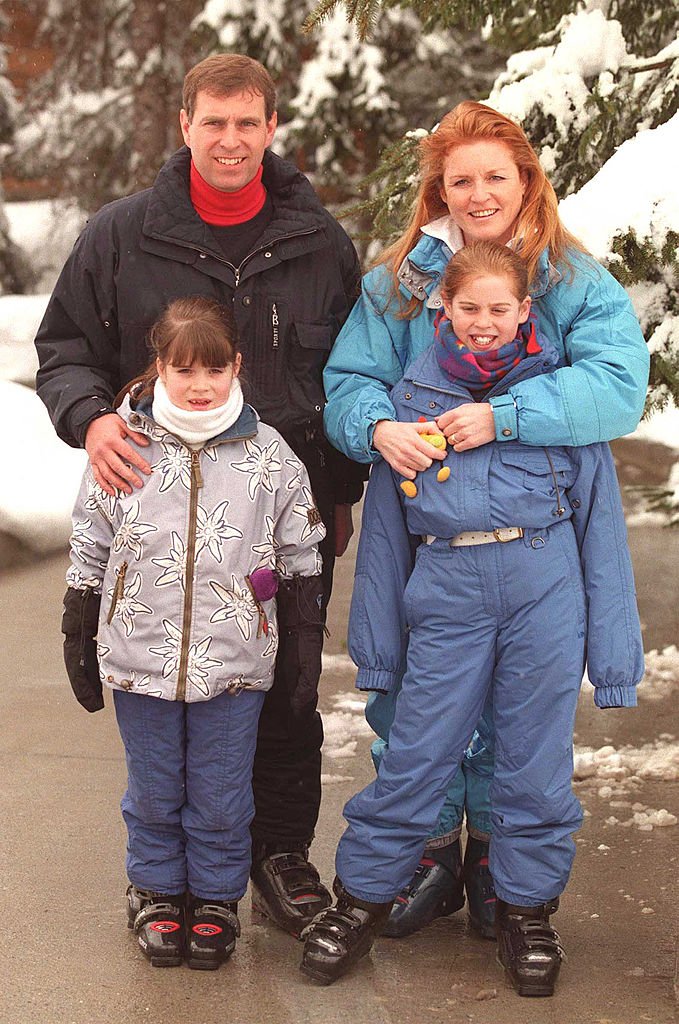 ---
SEPARATION SCANDAL 
There were several publicized events that led up to their divorce in 1996. According to Fergie's biographer, Sarah Bradford, the Duchess was having a difficult time with Prince Andrew's extensive time away from home working as a naval officer. The photos of Texan millionaire John Bryan kissing on her toe didn't help the situation.
After the intimate photos were published in August 1992, the Queen announced that the two were to formally separate. The Queen also removed her duties for any royal engagements and revoked some of her privileges. These legal proceedings lasted for 4 years until they divorced on May 30, 1996.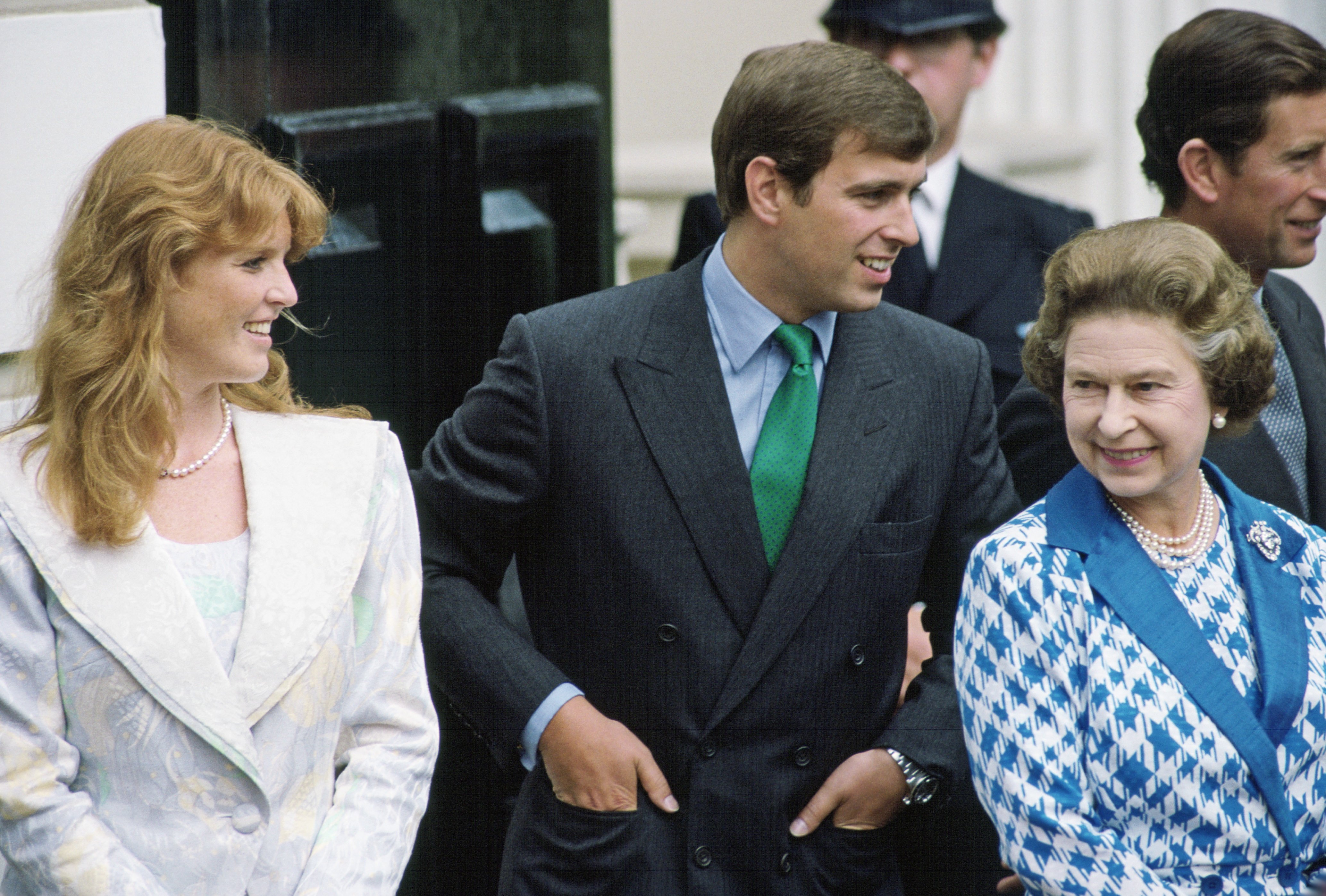 ---
THE AFTERMATH OF THE DIVORCE
On May 29, 2010, it was reported by The Telegraph that the divorce settlement was reported to be worth £3 million. The two share custody over their both daughters. While you would think after all the public scrutiny, they would steer clear from each other, they actually are very kind to each other.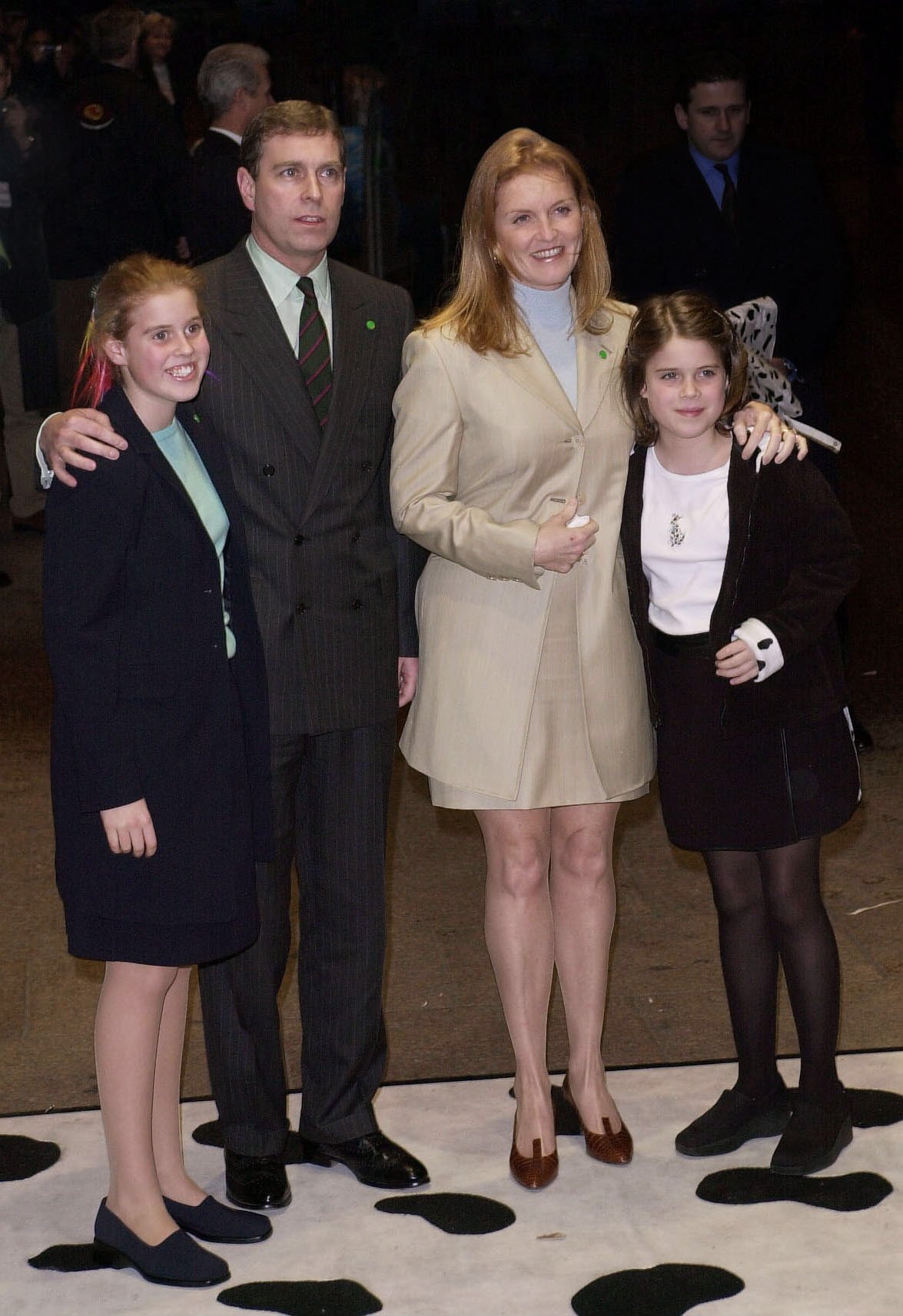 The two shared the same residence at the family's home in Sunninghill Park in Berkshire up until 2004. She lived in the Dolphin House for about a year until a fire broke out while she wasn't home. She moved into the newly refurbished Royal Lodge with Prince Andrew.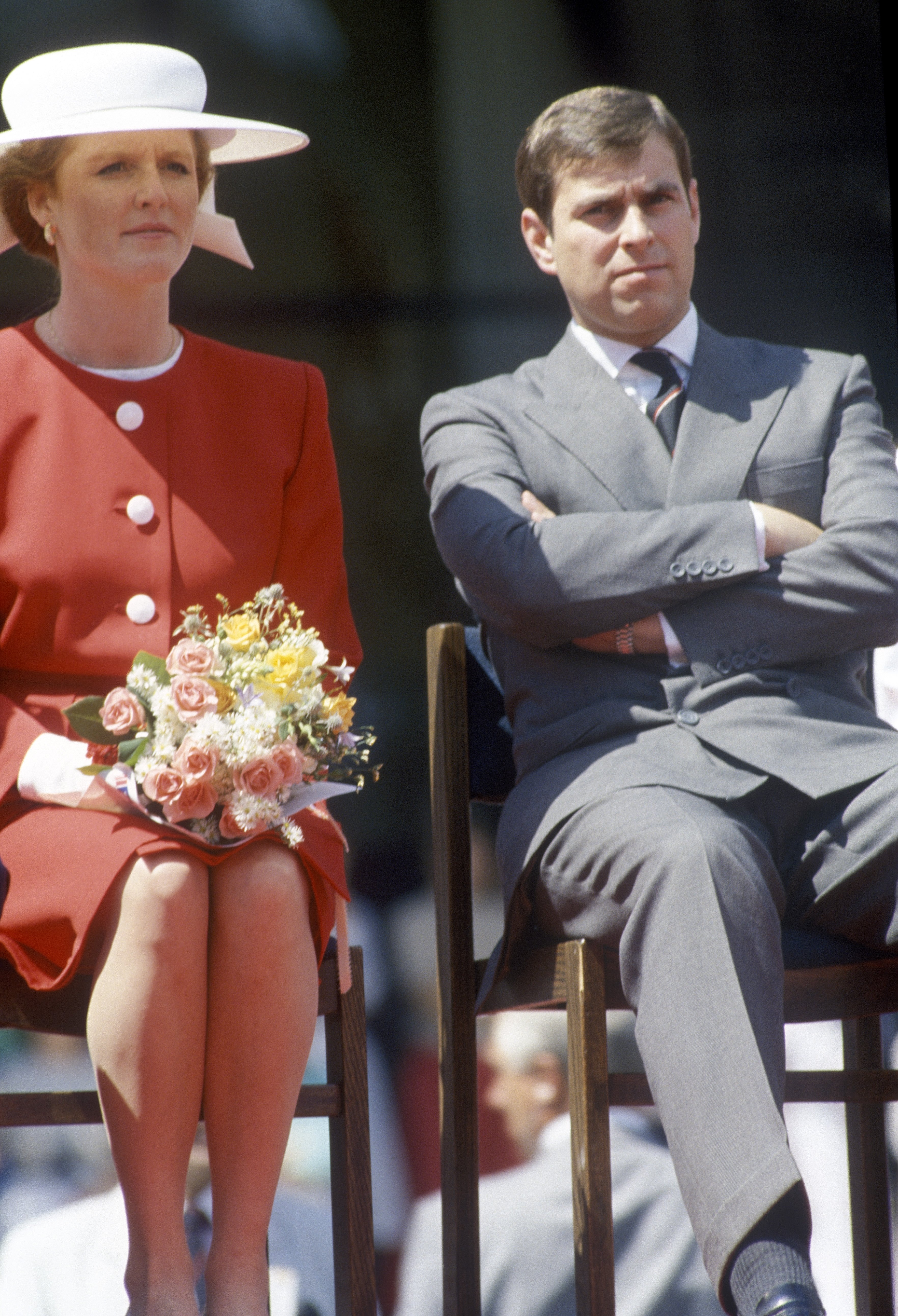 ---
FINANCIAL PROBLEMS
In August 2010, it was reported that the Duchess would file for bankruptcy. There were conflicting reports as to how much money she was in debt for owing but it was suggested that the amount was up to £5 million.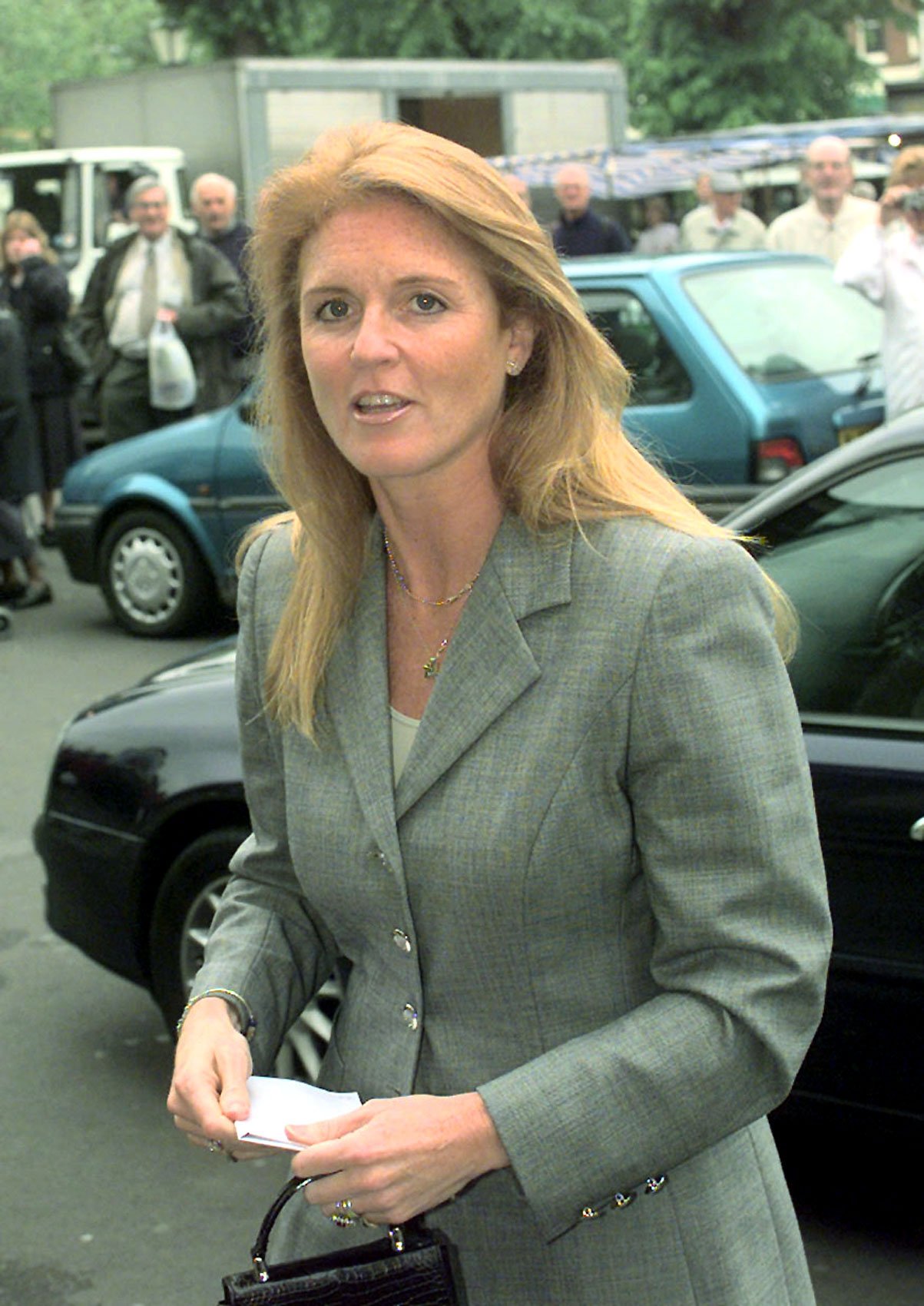 She was filmed offering an undercover reporter access to Prince Andrew for £500,000. In an interview with Oprah, she admitted that her decision to make the deal was to help a friend (who's remained anonymous) who "needed $38,000 (£28,000) urgently." The extra £472,000 she requested was due to financial desperation.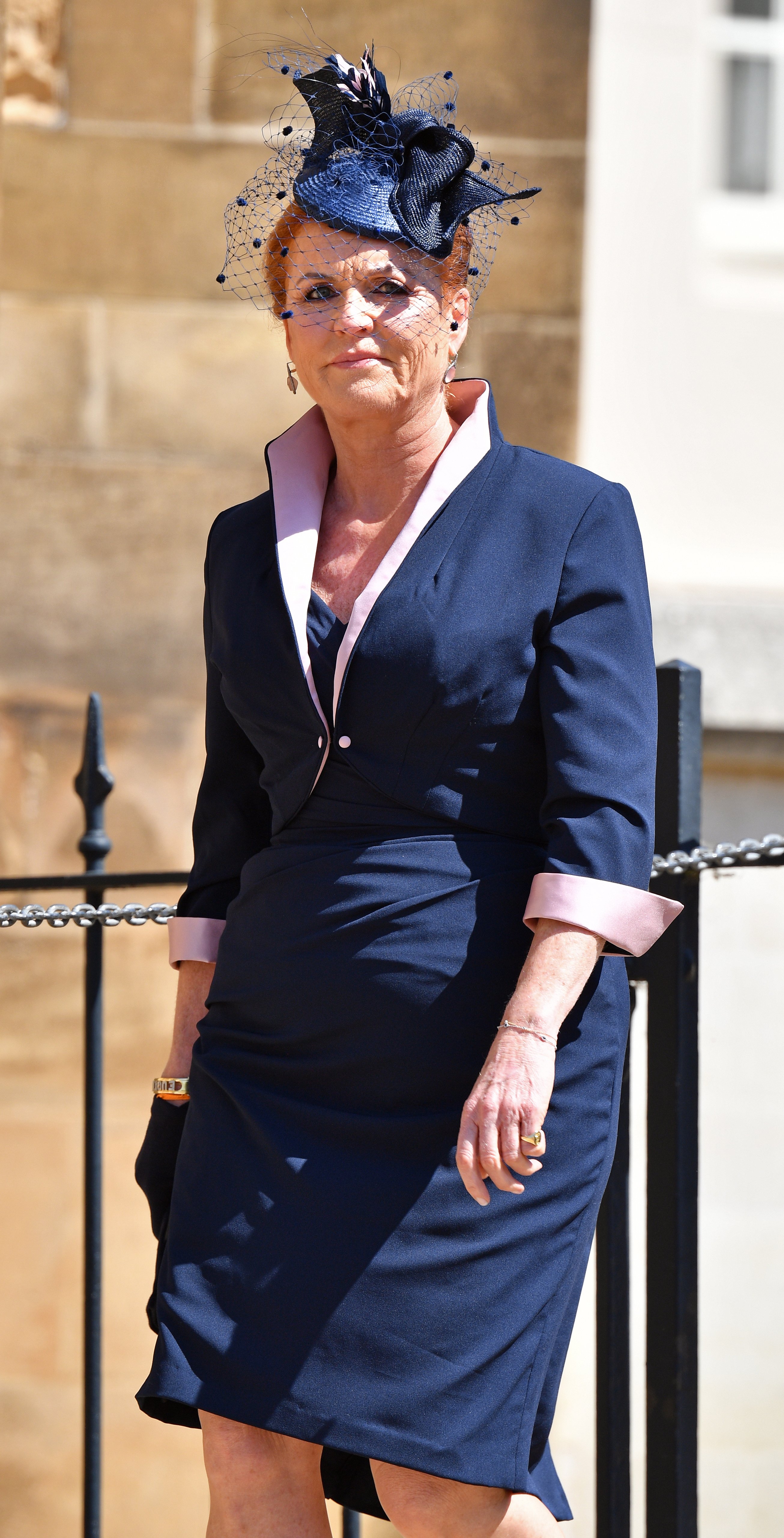 ---
OPRAH WINFREY'S HELP
She sat down with Oprah Winfrey in 2010 and admitted, "I think I've been living trying to be the Duchess of York." Finding Sarah was a television docu-series on the Oprah Winfrey Network following her life after the divorce and scandals. She met with Dr. Phil to discuss her addiction to approval. She also spoke to financial advisor, Suze Orman.
While Orman gave her a stern lecture about finances, they also spoke at lengths about her struggles with self-worth. In the segment, Fergie spoke candidly with Orman about her sadness after being ostracized from the royal family. In the 2011 series, she said it had been 12 years since she spent Christmas with her daughters.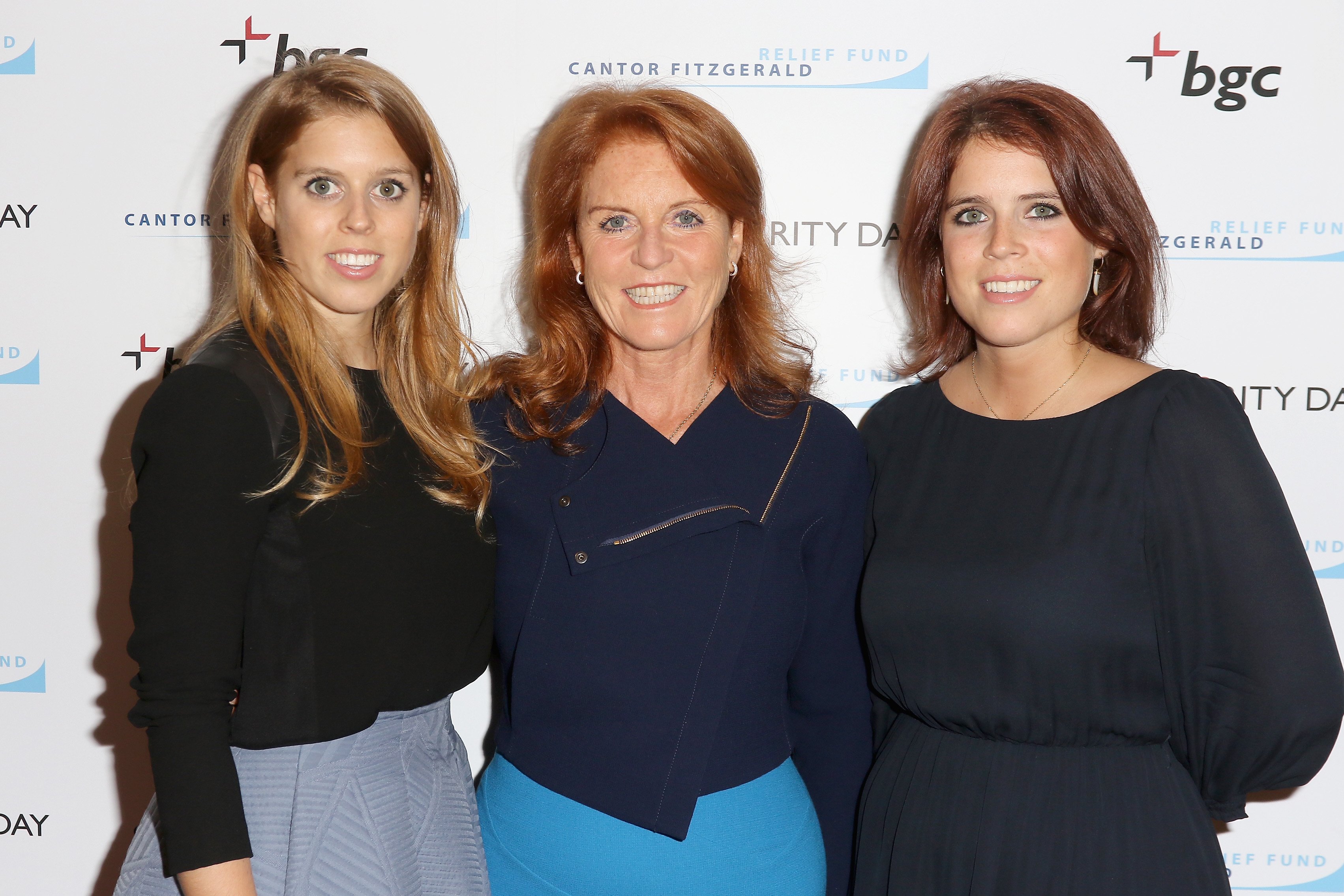 ---
CHARITY WORK
The Duchess is involved in a number of charitable organizations. Most recently, she became a patron of the Natasha Allergy Research Foundation. The organization is dedicated to raising awareness for allergy research and to pass legislation to protect those with food allergies.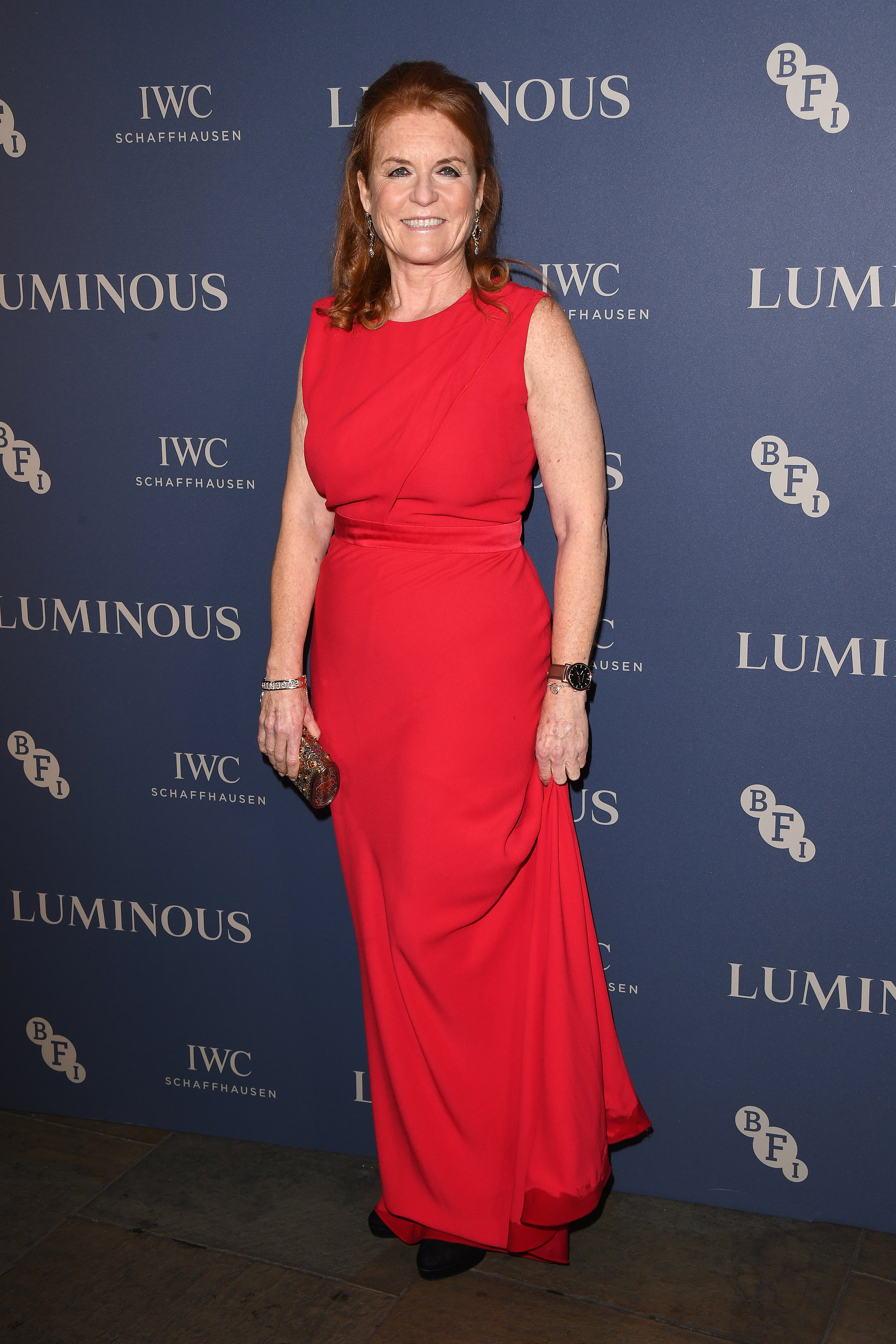 The organization was established in 2016 after Natasha Ednan-Laperouse died from an allergic reaction caused by sesame seeds after she ate a sandwich from a Pret a Manger in Heathrow Airport. In honor of Natasha, her parents worked to establish "Natasha's Law" which requires all food businesses to label pre-packaged foods.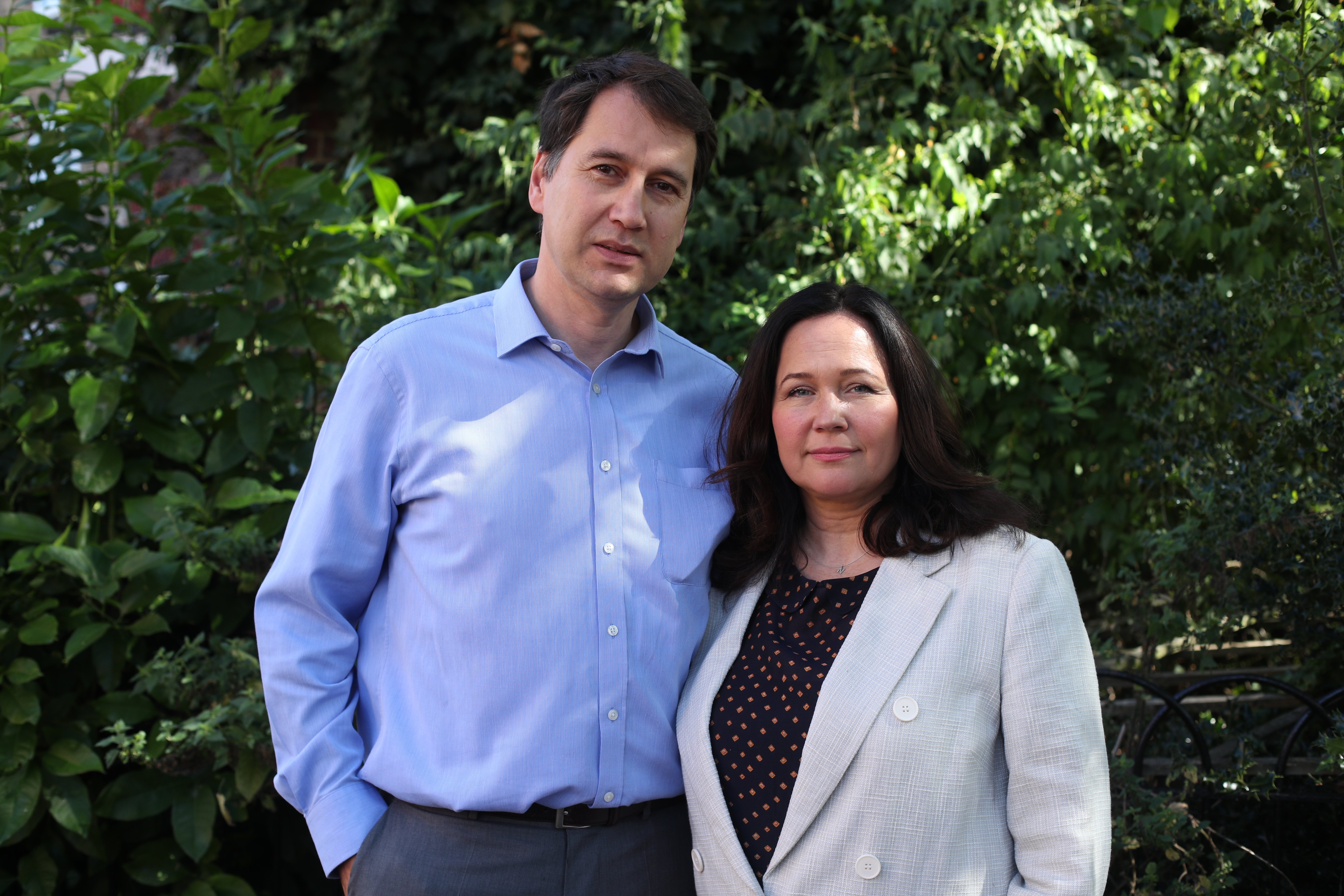 Ferguson had an uncle who died from a food allergy at a young age and said her father and grandma suffered tremendously from the loss. At first, the Duchess admittedly did not realize the importance of the cause until she met with Nadim and Tanya and saw the effects of such a sudden death in the family.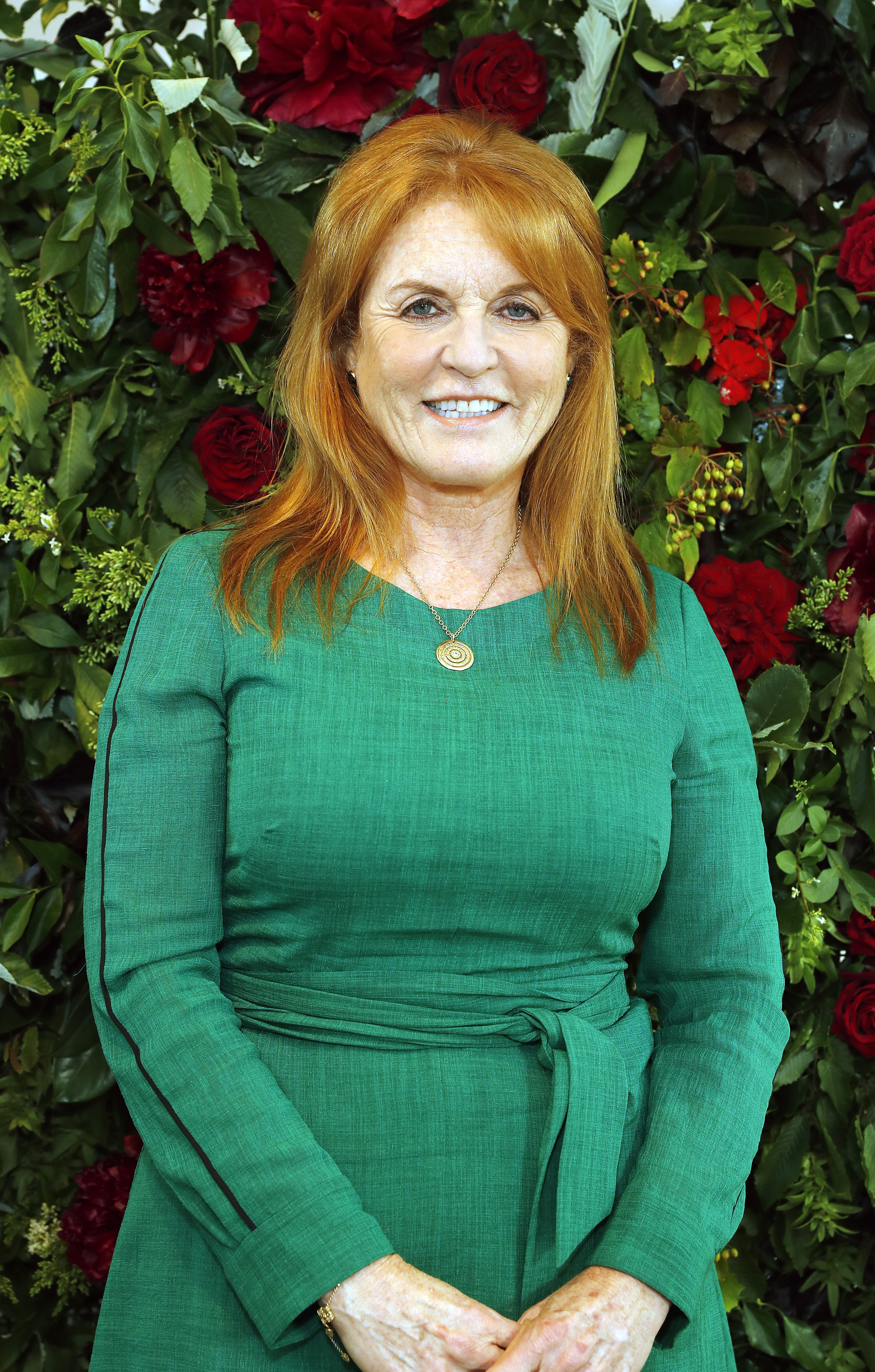 Since Natasha's death, the government and food businesses have begun rolling out new changes to pre-packaged foods. Pret a Manger started listing all the ingredients used on their freshly made foods. The law is set to be fully active by 2021 in England, Wales and Northern Ireland to give businesses time to adapt.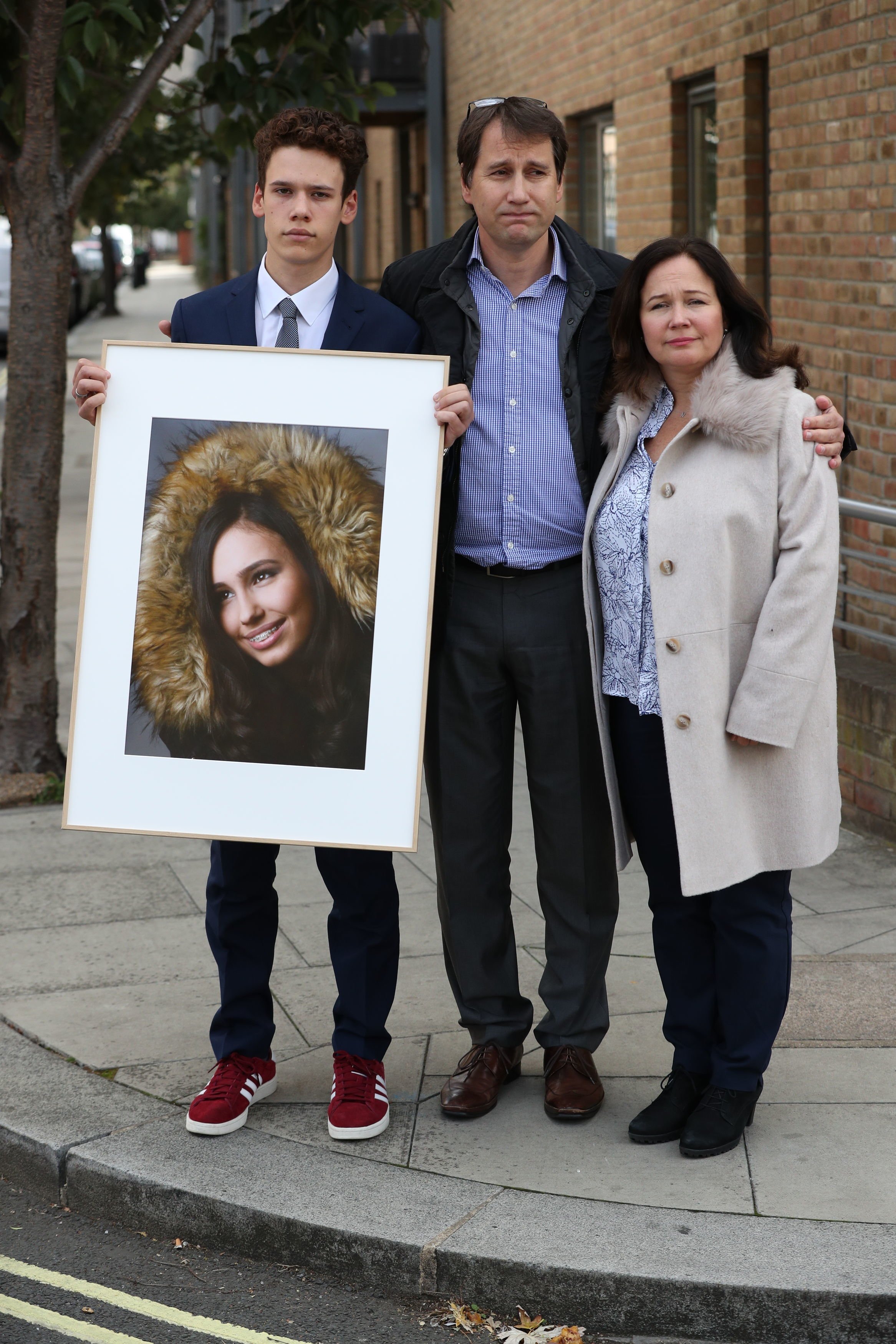 ---
Throughout the Duchess' life, there have been a lot of scandals. Regardless of whether you think she brought it onto herself or if the press took advantage of her public image, you can't deny her courage to move on. You can find her most recent work on Instagram as a children's author and also supporting organizations amidst the coronavirus pandemic.