Mysterious Personality Of Andrew Parker Bowles: Meet Duchess Camilla's First Husband
In season three, episode eight of The Crown, we start to see the love triangle between Prince Charles, Andrew Parker-Bowles and Duchess Camilla Shand unfold. Although, it's more like a love square with Princess Anne? I digress. You're probably wondering how Andrew Parker-Bowles fits into the royal picture so let's dive in!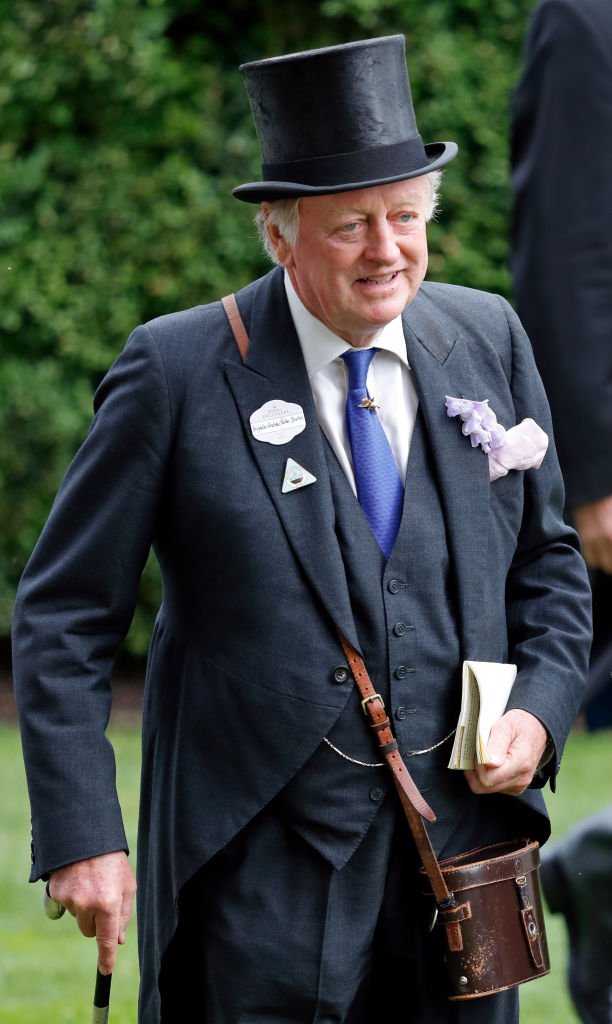 ---
GROWING UP WITH ROYAL TIES
Born on December 27, 1939, Andrew Parker-Bowles was the oldest of Derek Henry Parker Bowles and Dame Ann's four children. Andrew's mother was the daughter of distinguished racehorse owner, Sir Humphrey de Trafford, 4th Baronet and his father was the great-grandson of the 6th Earl of Macclesfield.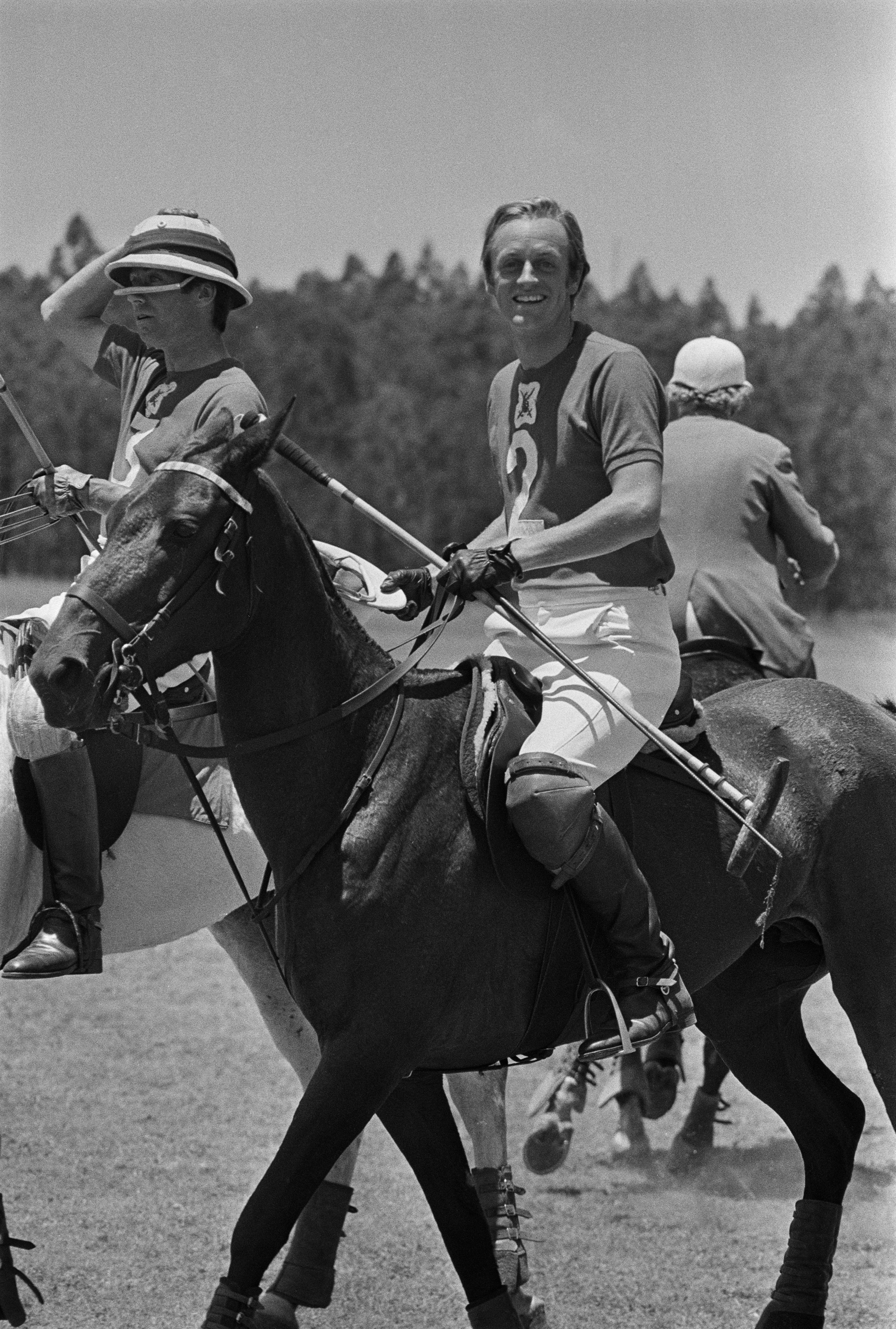 You may be asking yourself what an earl is but it's basically a member of the nobility. They are considered British peers and their ranking is right below duke and marquess. Thomas Augustus Wolstenholme Parker was the 6th Earl of Macclesfield and he married Lady Mary France Grosvenor and they had 15 children together!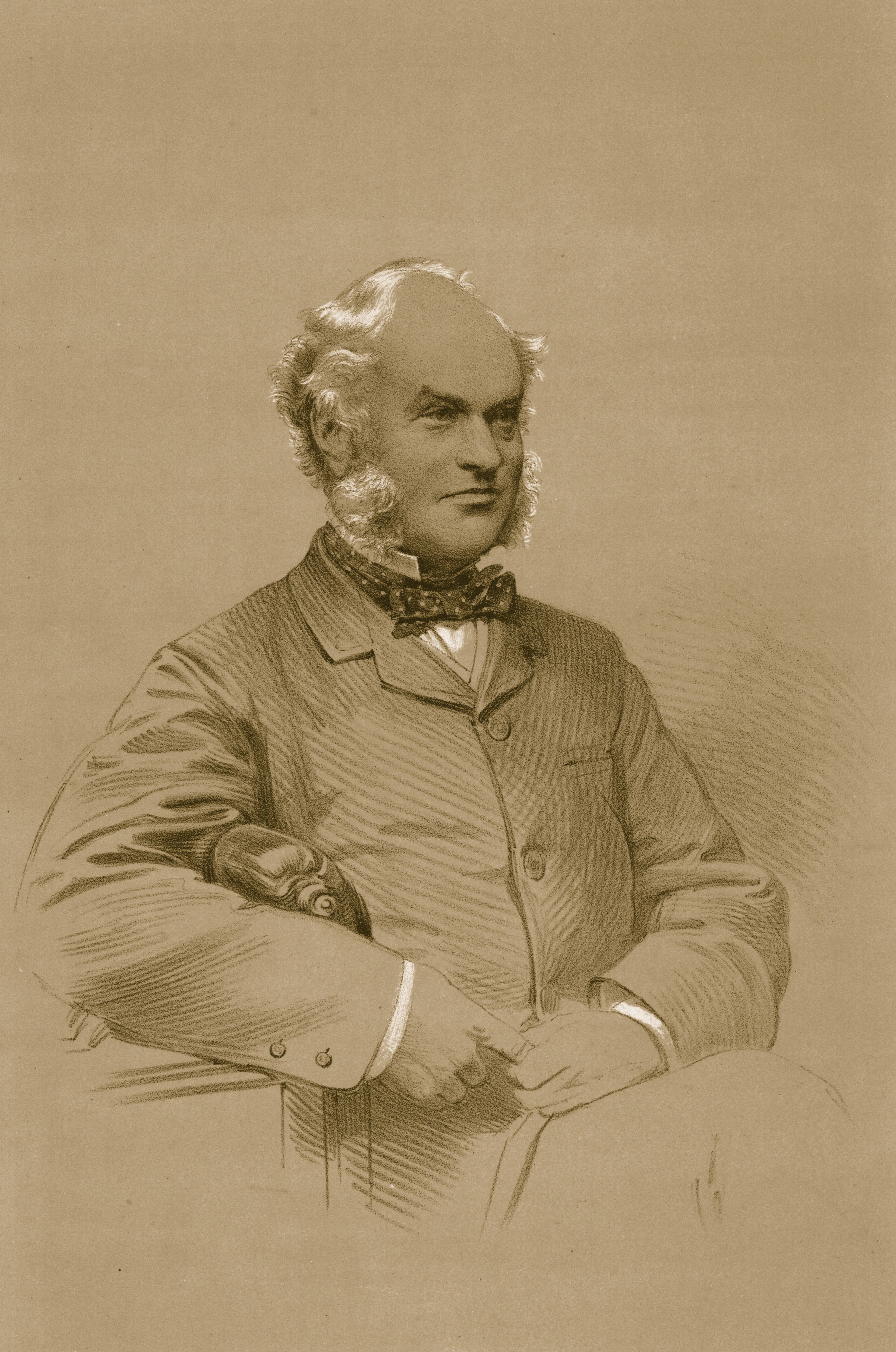 It's been reported on BBC News that the Queen Mother is the godmother of Andrew. However, his christening announcement from February 13, 1940 in The Times states that his godparents are Sir Humphrey de Trafford, the Marquess of Hartington, Miss Mary de Trafford and Miss Swinnerton-Dyer. At the coronation of Queen Elizabeth II, Andrew Parker Bowles served as a page.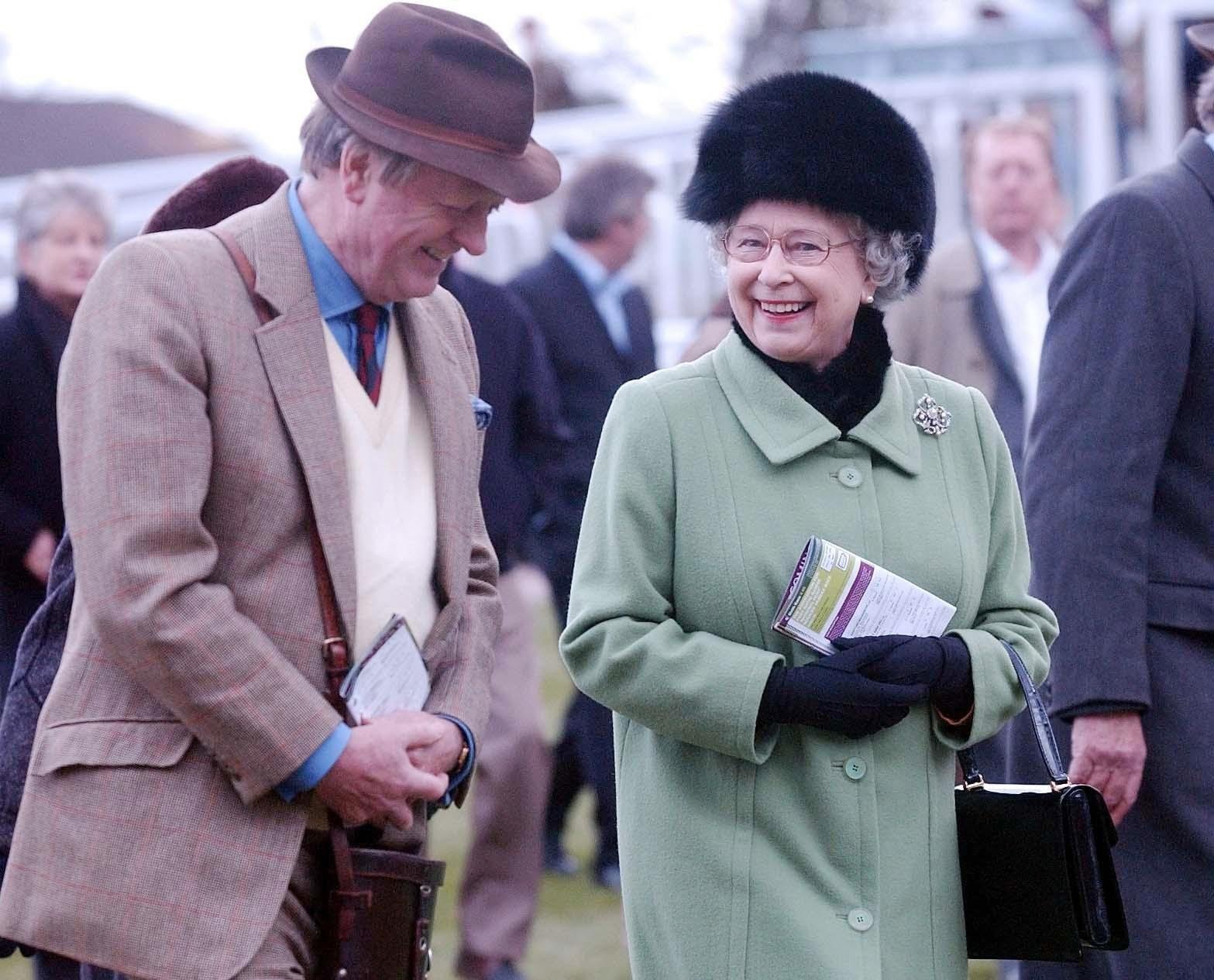 ---
AVID EQUESTRIAN
Like many of the royals, Andrew Parker-Bowles loved horses and became quite the jockey. At the 1969 Grand National, a popular horse race, set in Aintree Racecourse of Liverpool, he finished in 11th place. He and Camilla owned some horses in the 70s and are still seen today attending events together.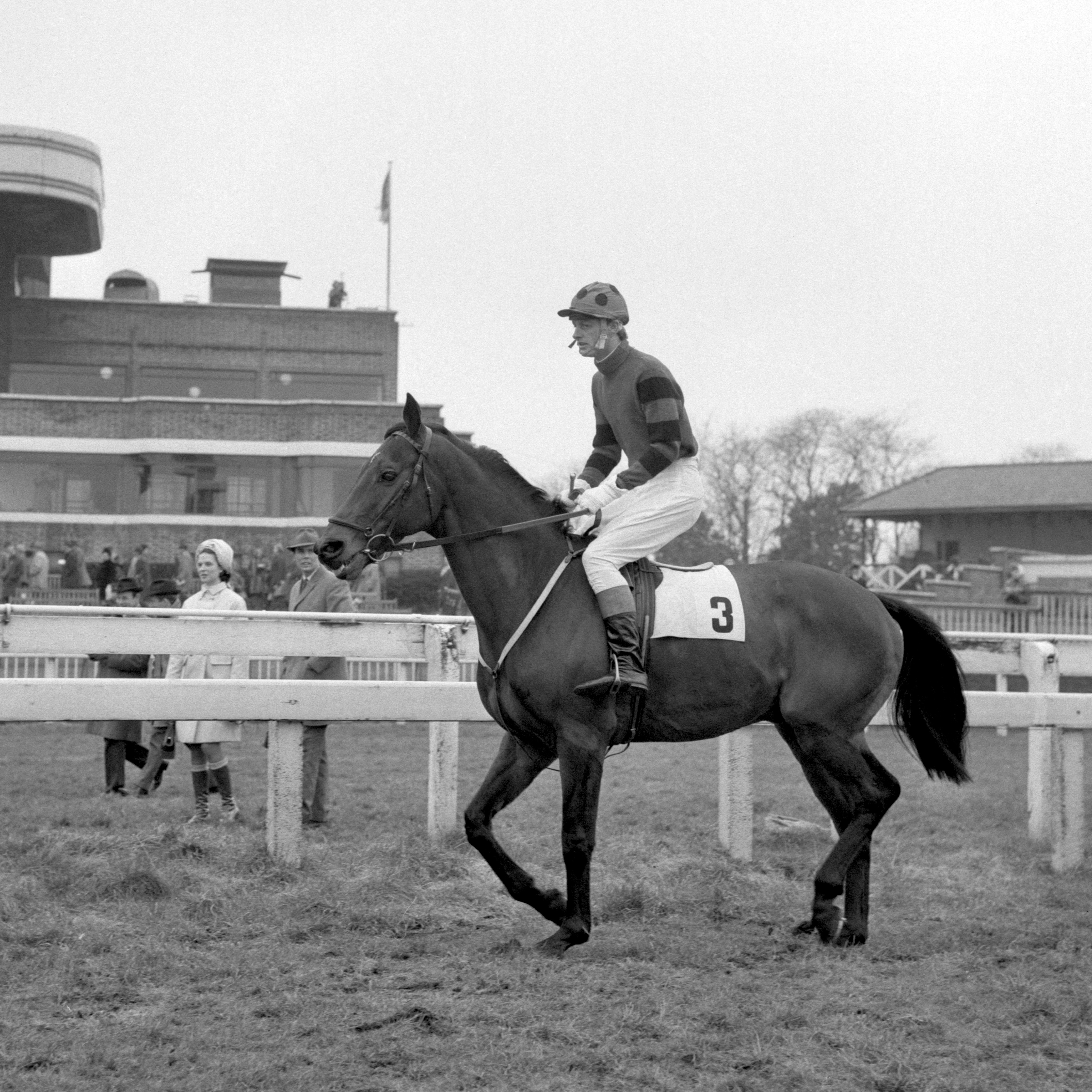 From the 1970s to 1980s, Parker Bowles was also on the polo team run by Prince Charles. In 1971, his polo team had a game in Kenya. Polo is an international sport where players ride on horseback. Players score points by hitting a small ball in the opposing goal using a long wooden mallet.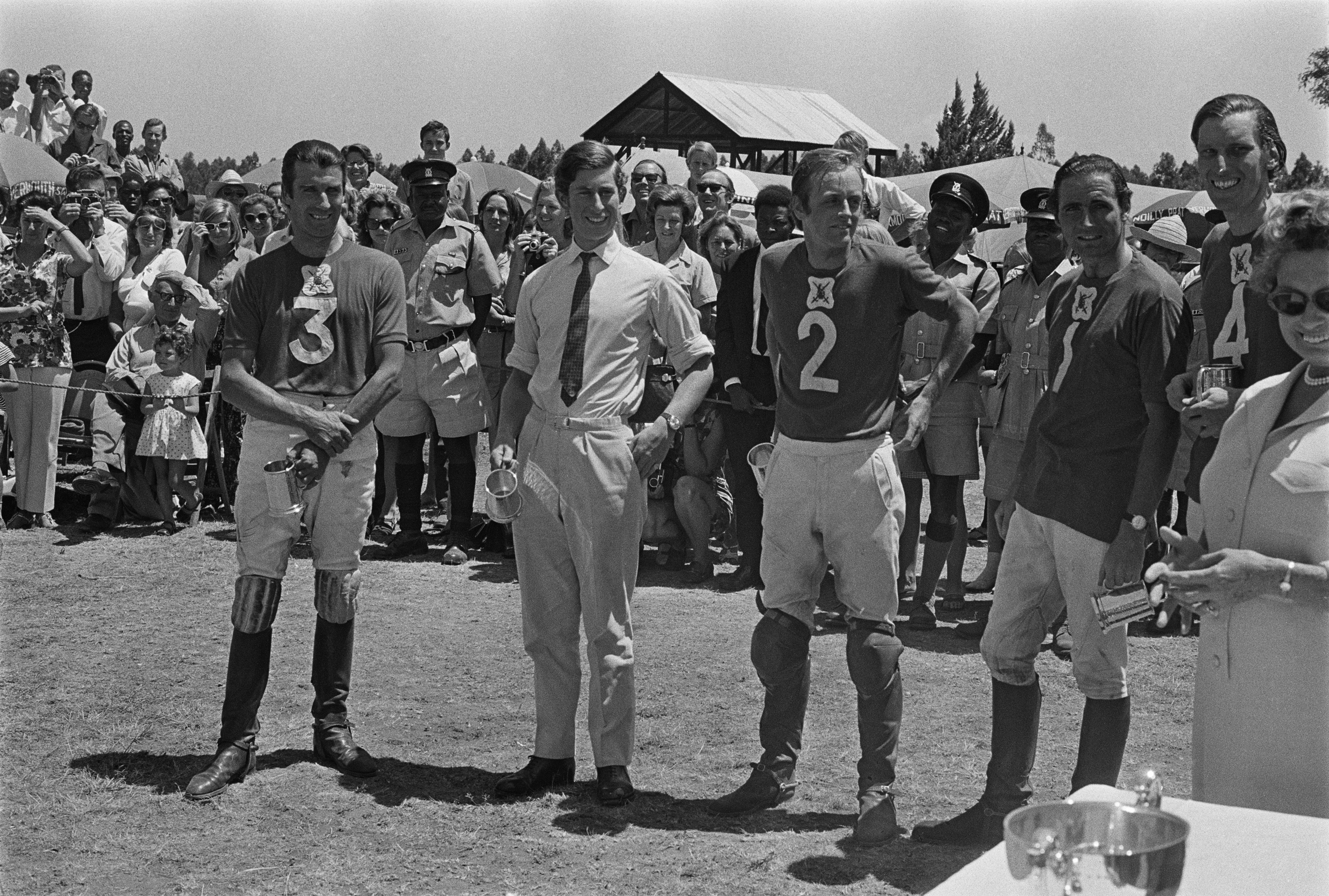 ---
LIFE IN THE MILITARY
Andrew Parker Bowles was an accomplished military man, attending the Royal Military Academy Sandhurst located southwest of Central London. For 34 years, he served in the British army and rose to the rank of brigadier, which is above colonel, and below major general.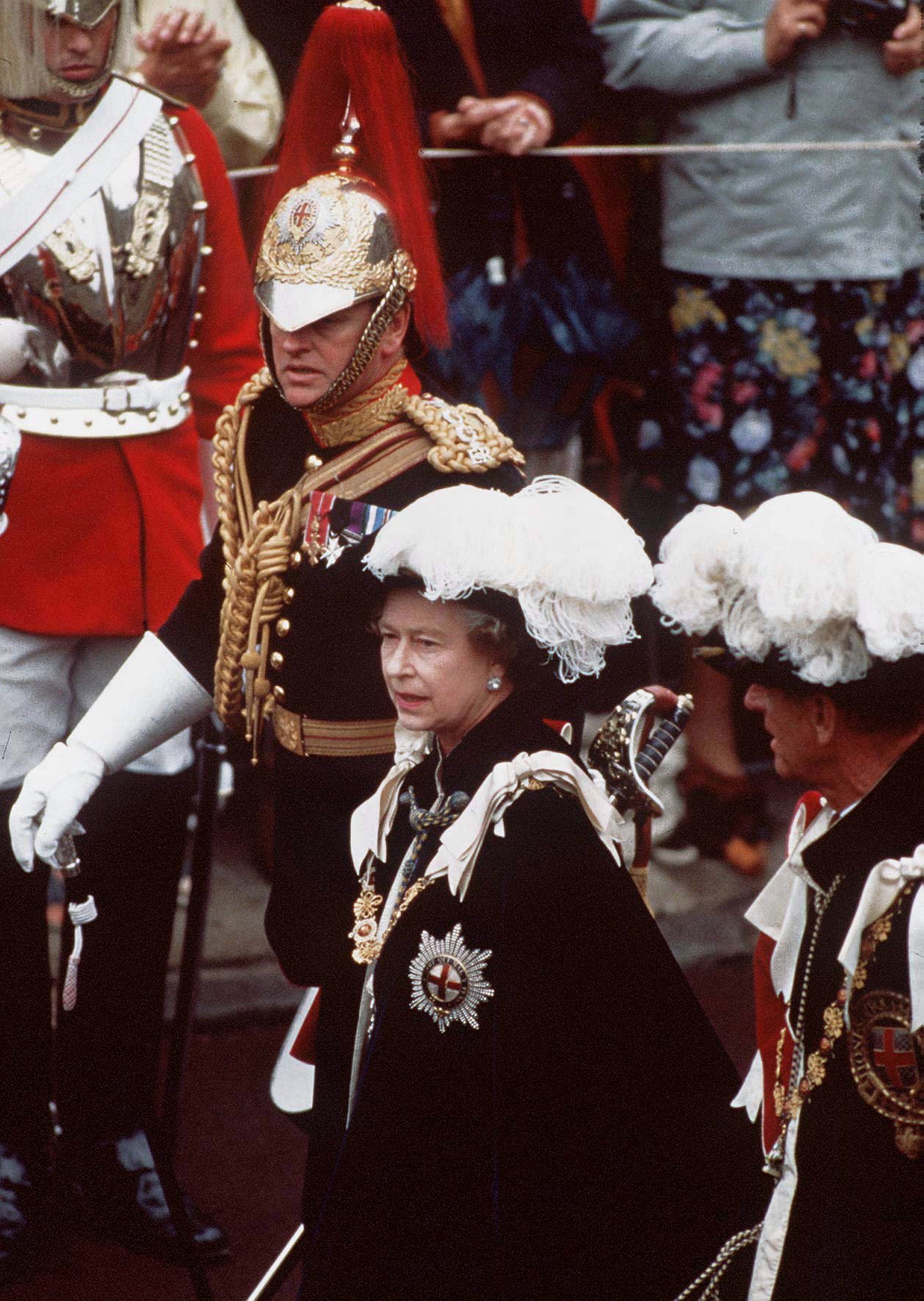 Parker Bowles was the commanding officer during the Hyde Park and Regent's Park bombing that killed 11 military personnel and 7 horses of the Blues and Royals brigade. Parker Bowles was one of the first to arrive on the scene and it was his leadership that saved Sefton, the famous horse who was awarded "Horse of the Year" in 1982.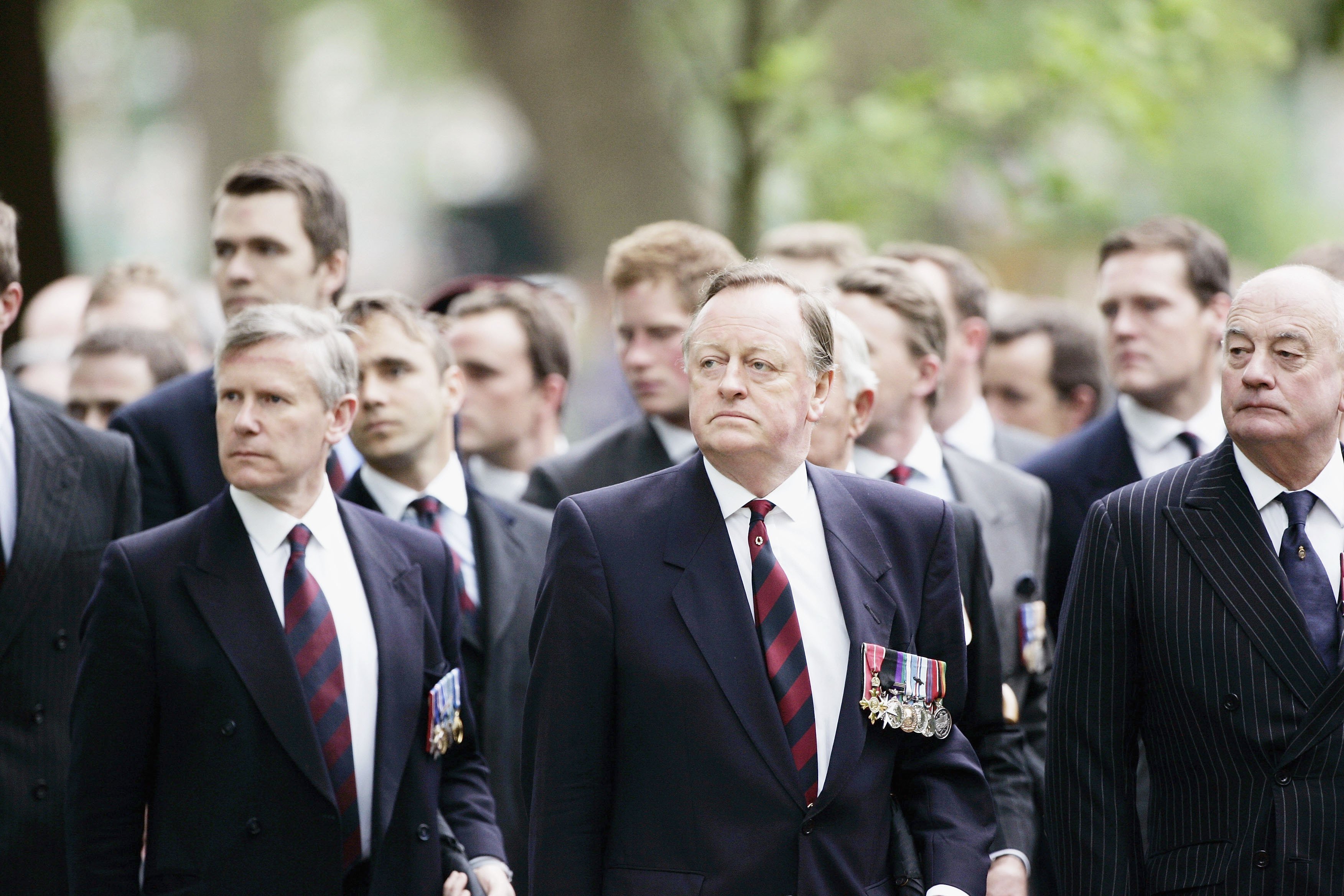 He also served as the Colonel Commanding the Household Cavalry and Silver Stick in Waiting to the Queen from 1987 to 1990. After his promotion to brigadier, he became the director of the Royal Army Veterinary Corps, a branch dedicated to the training and care of animals. He retired in 1994.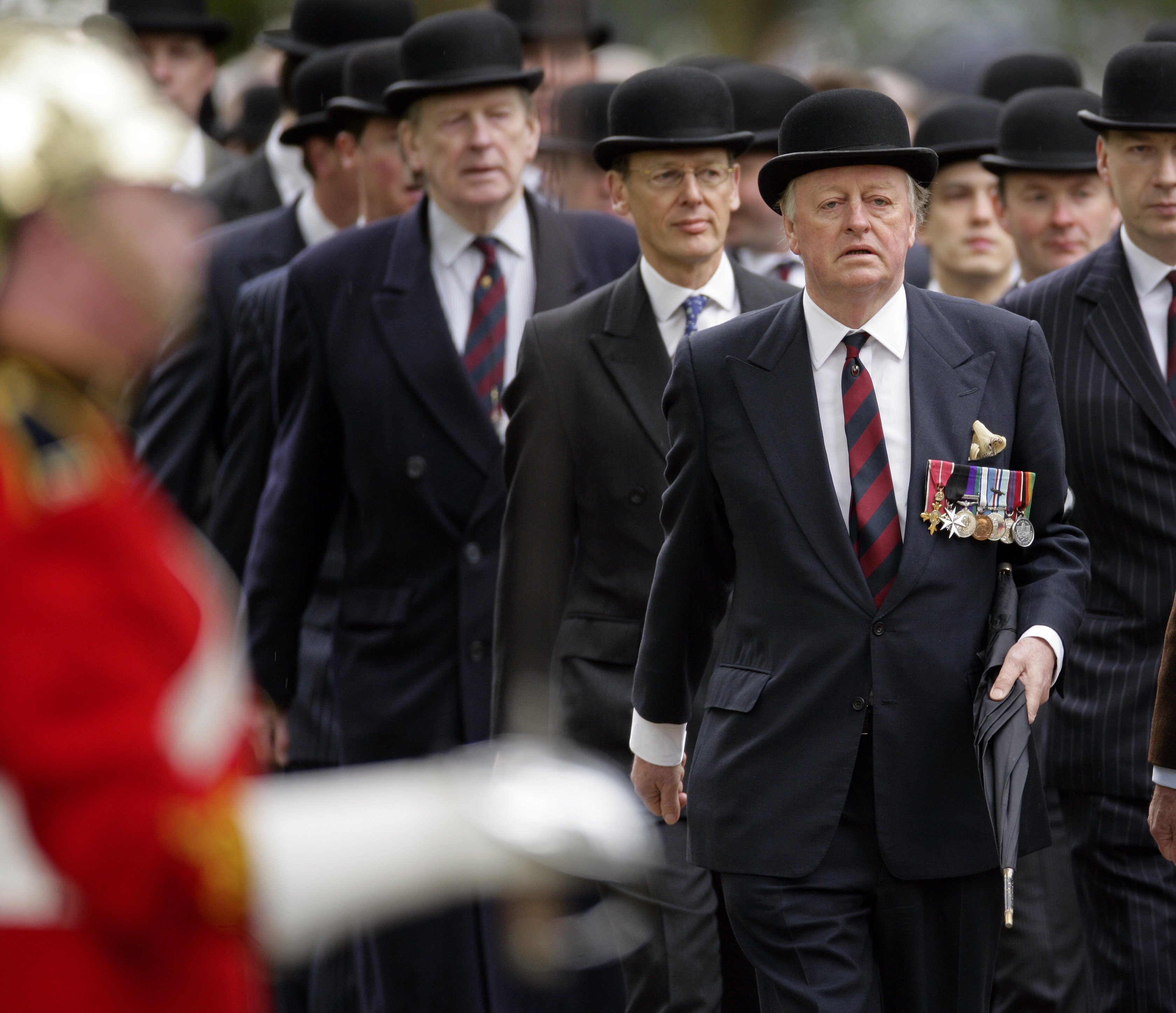 ---
RELATIONSHIP WITH PRINCESS ANNE
In The Crown, Parker Bowles is seen flirting and thrown into bed with Princess Anne. While Peter Morgan's series sometimes dramatizes the events, there might be some truth to this one! Sally Bedell Smith, Prince Charles', wrote and confirmed that Parker Bowles and the Iron Princess herself did have a relationship!
However, they wouldn't have worked out. With Princess Ann being baptized in the Church of England and Parker Bowles being a devout Catholic, the relationship was simply out of the question. They are both very close still and are typically seen attending horse events together. He's also the godfather to her only daughter Zara. 
---
HOW HE MET CAMILLA 
It's no surprise that sooner or later, Parker Bowles would eventually meet Camilla. Camilla's family was also very close to the royal family and she was also a debutante. They both met in the late 1960s through his younger brother Simon.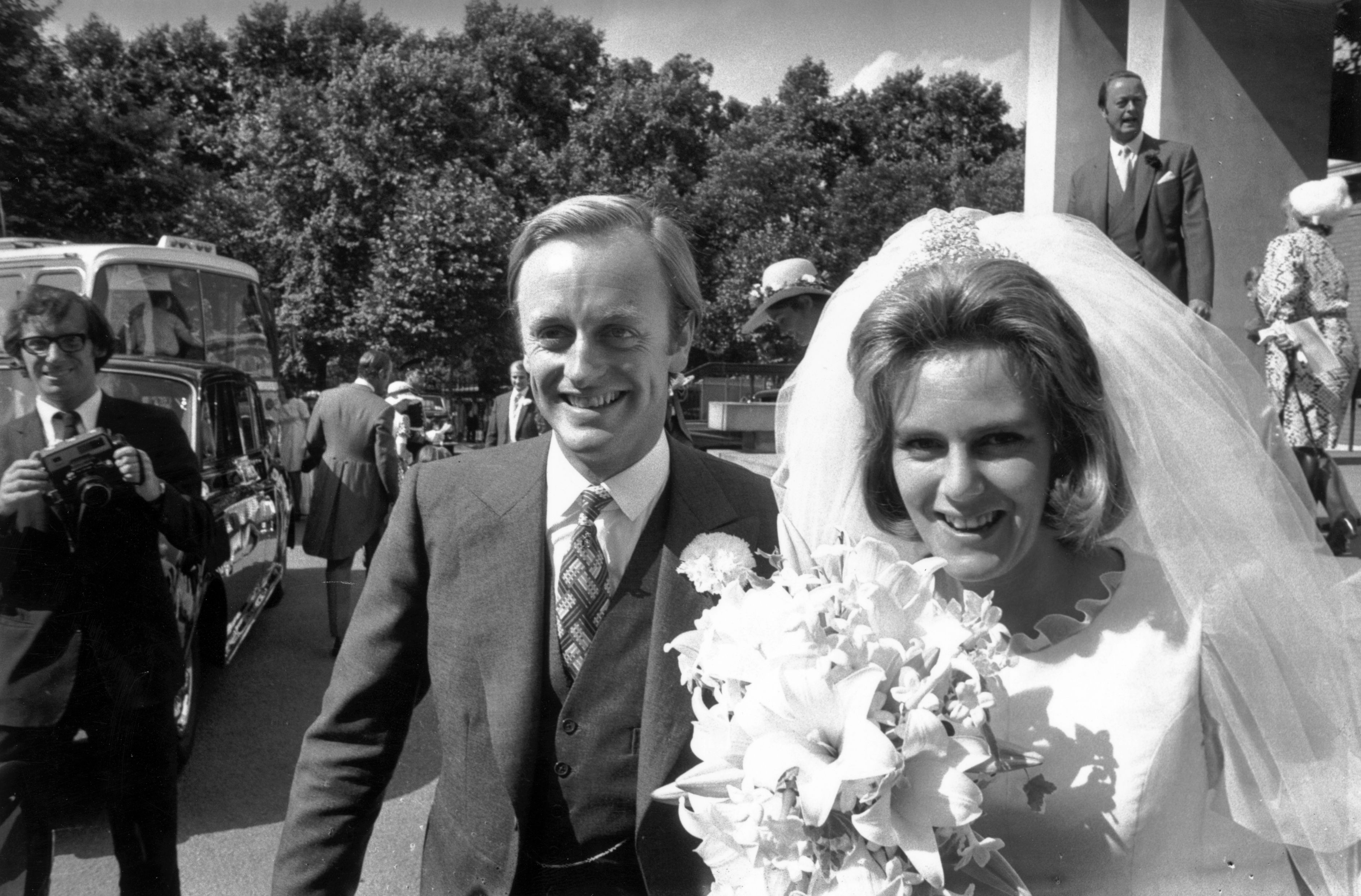 For several years, they had an on-and-off relationship until there was pressure on both sides of the family for "Andrew Parker Bowles to make a commitment," which was confirmed in Prince Charles' biography. Before he could make the decision, both their respective fathers Derek Parker Bowlers and Bruce Shand announced the engagement in The Times.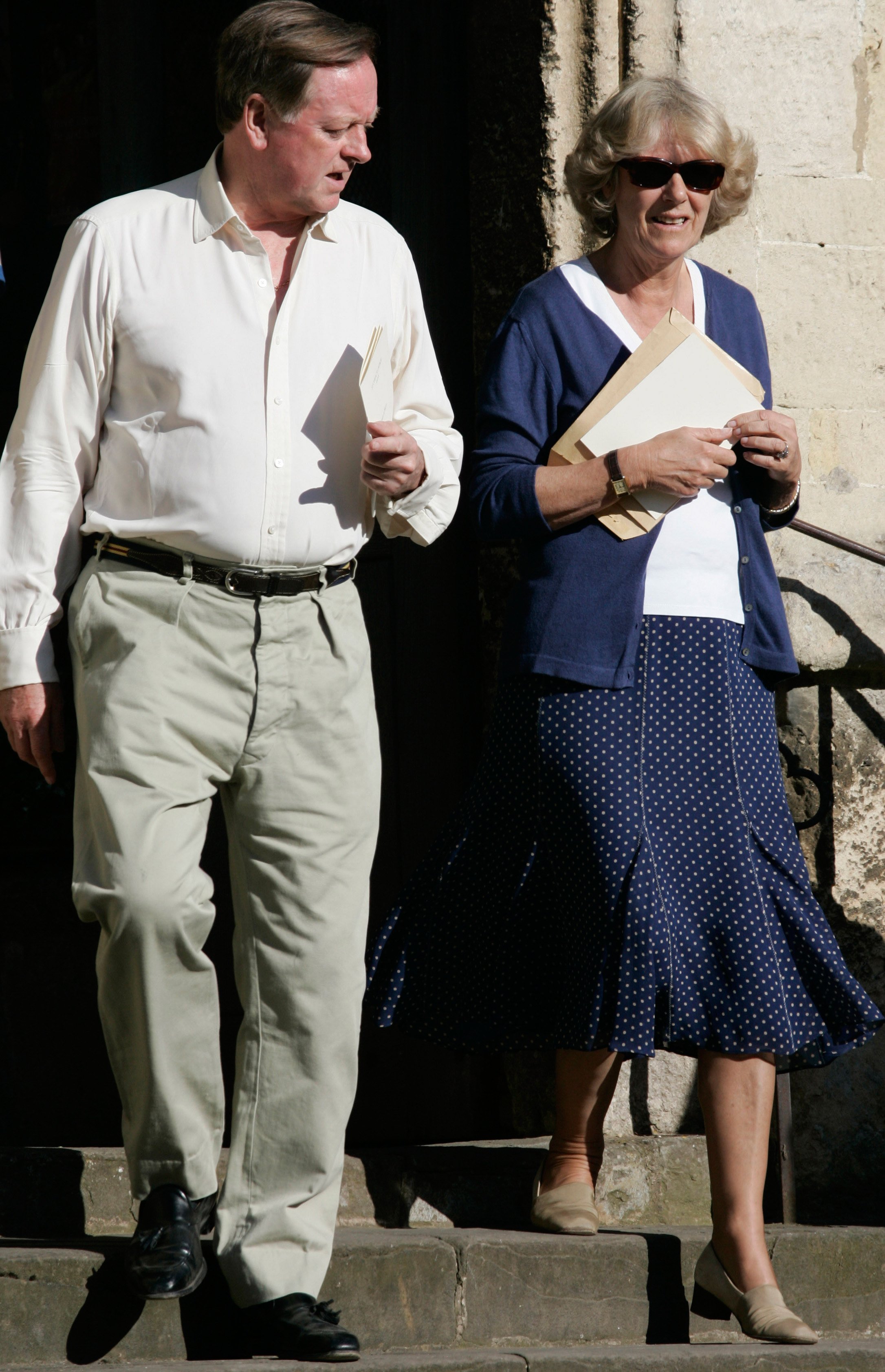 Finally, after 7 years of their unsteady relationship, he proposed and they married on July 4, 1973. The ceremony took place at the Guards Chapel located in London and the reception was in the most senior royal palace in the U.K., St. James's Palace in Westminster. The Queen Mother, Princess Anne, and Princess Margaret attended the wedding!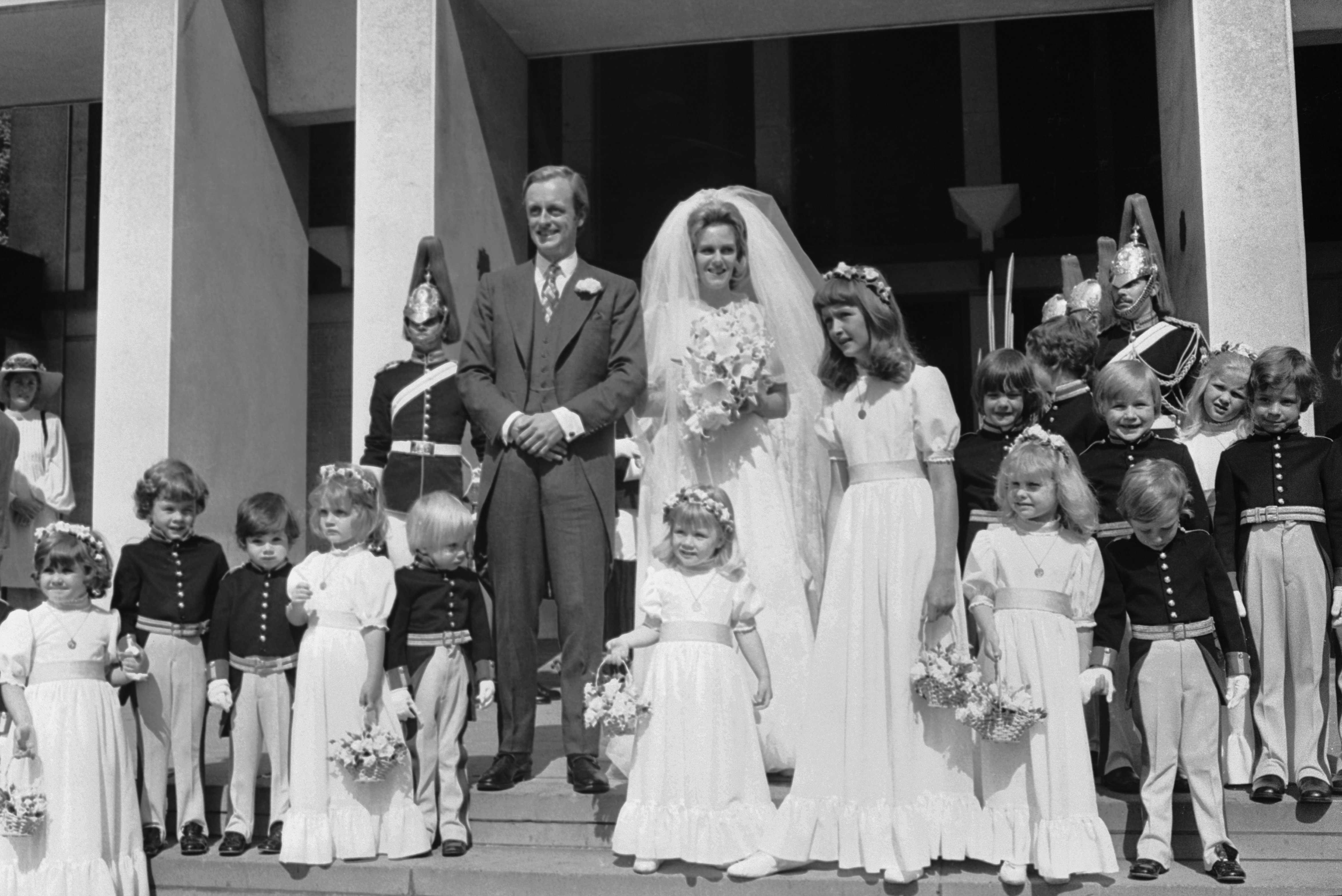 Following their marriage ceremony, the couple moved into the Bolehyde Manor which was built in the 17th century. It's been ranked as a Grade II* building by Historic England. In 1995, they moved into the Middlewick House in Wiltshire up until their divorce. It's now the home of Nick Mason, Pink Floyd drummer, and his wife, Nettie.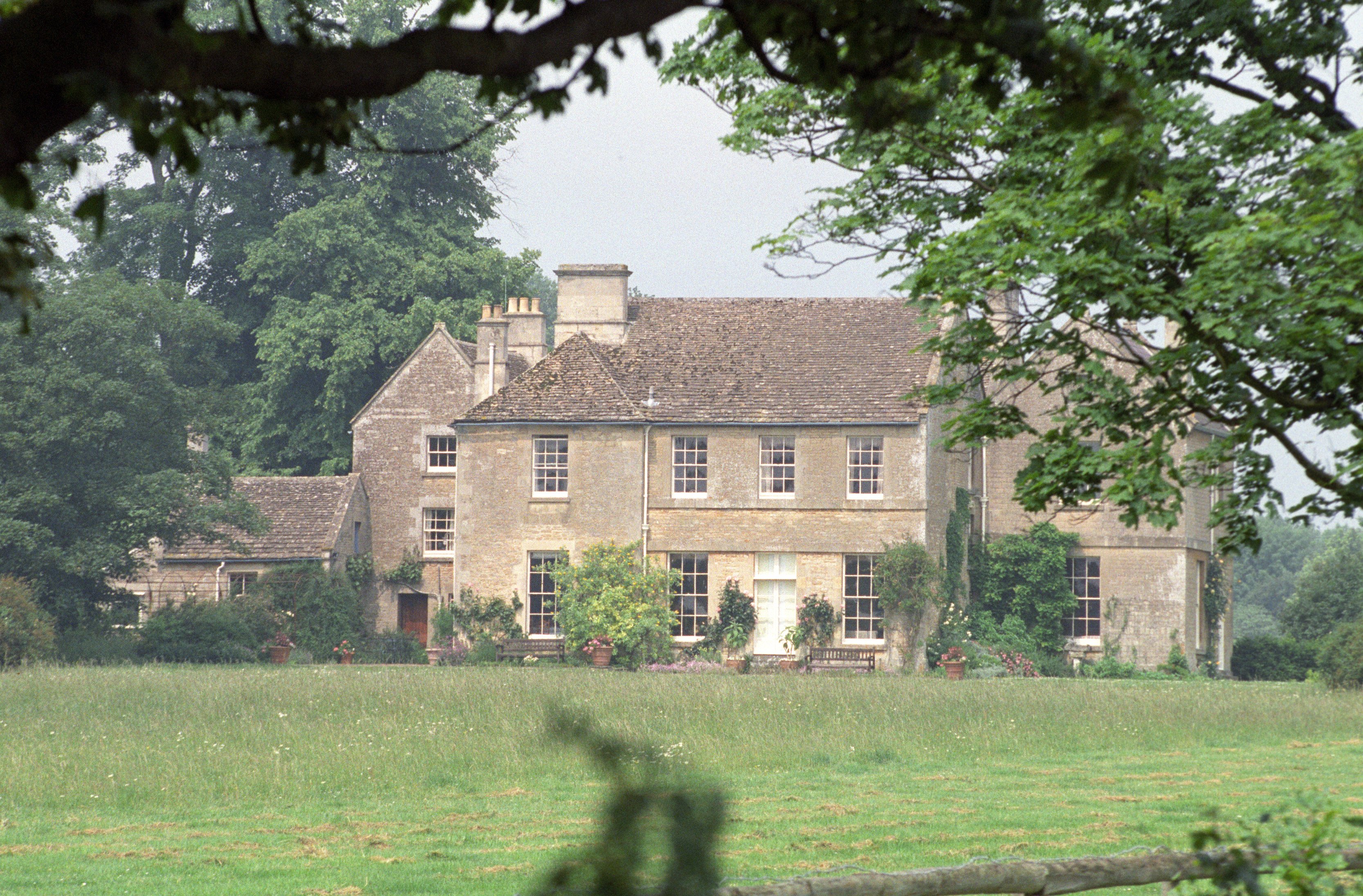 ---
LIFE AS A MARRIED COUPLE
The couple would go on to have two children together. Thomas Henry Charles Parker Bowles was born on December 18, 1974. Laura Lopes is the youngest daughter born on January 1, 1978 (a New Year's Day baby!). While Prince Charles is now stepfather to both, he is also the godfather of Tom.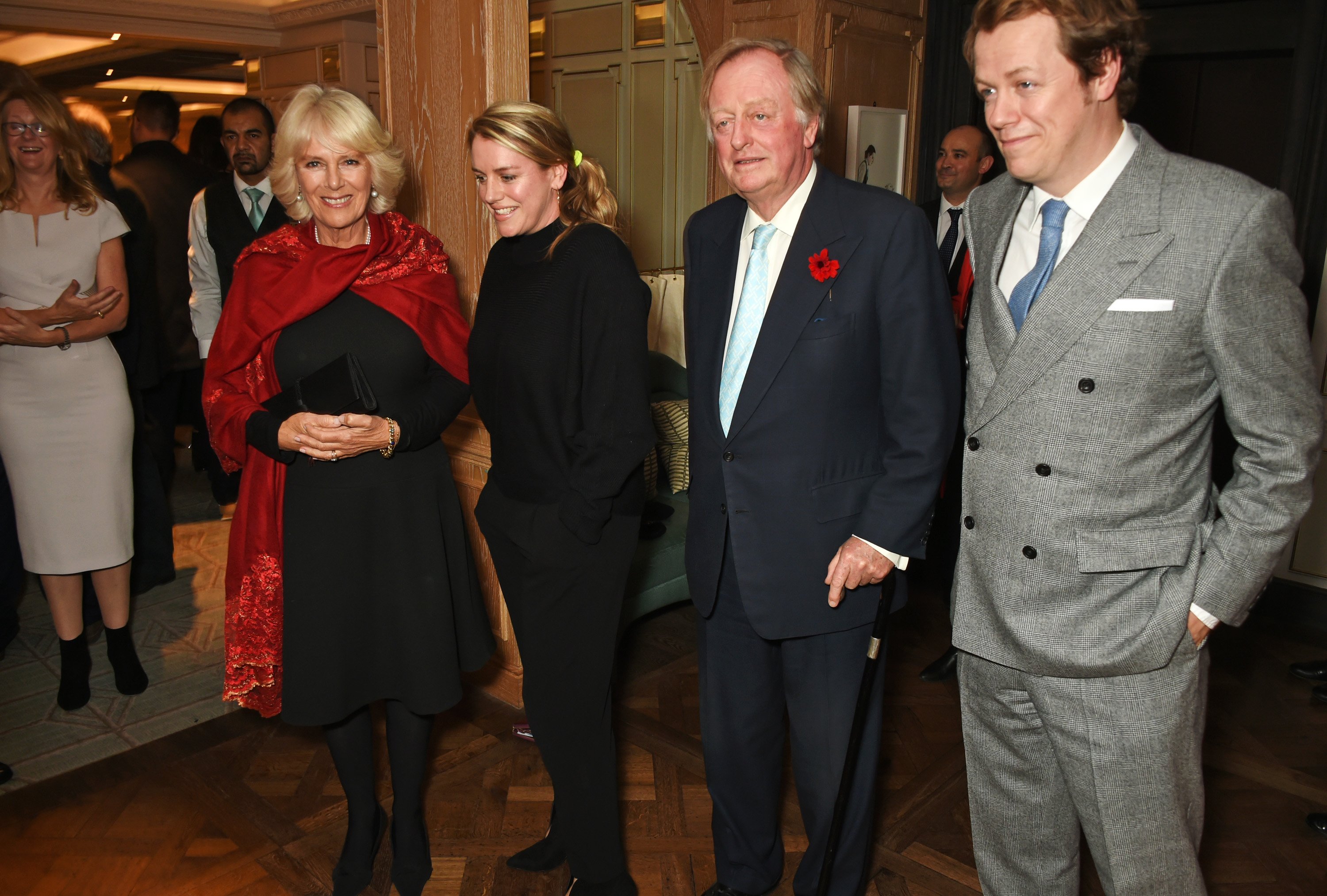 Both children were raised Roman Catholic and educated at the Heywood Preparatory School in Corsham. Laura attended St. Mary's School, Shaftesbury, one of the leading catholic boarding schools for girls ages 9 to 18. She later earned a degree in History of Art and Marketing from Oxford Brookes University.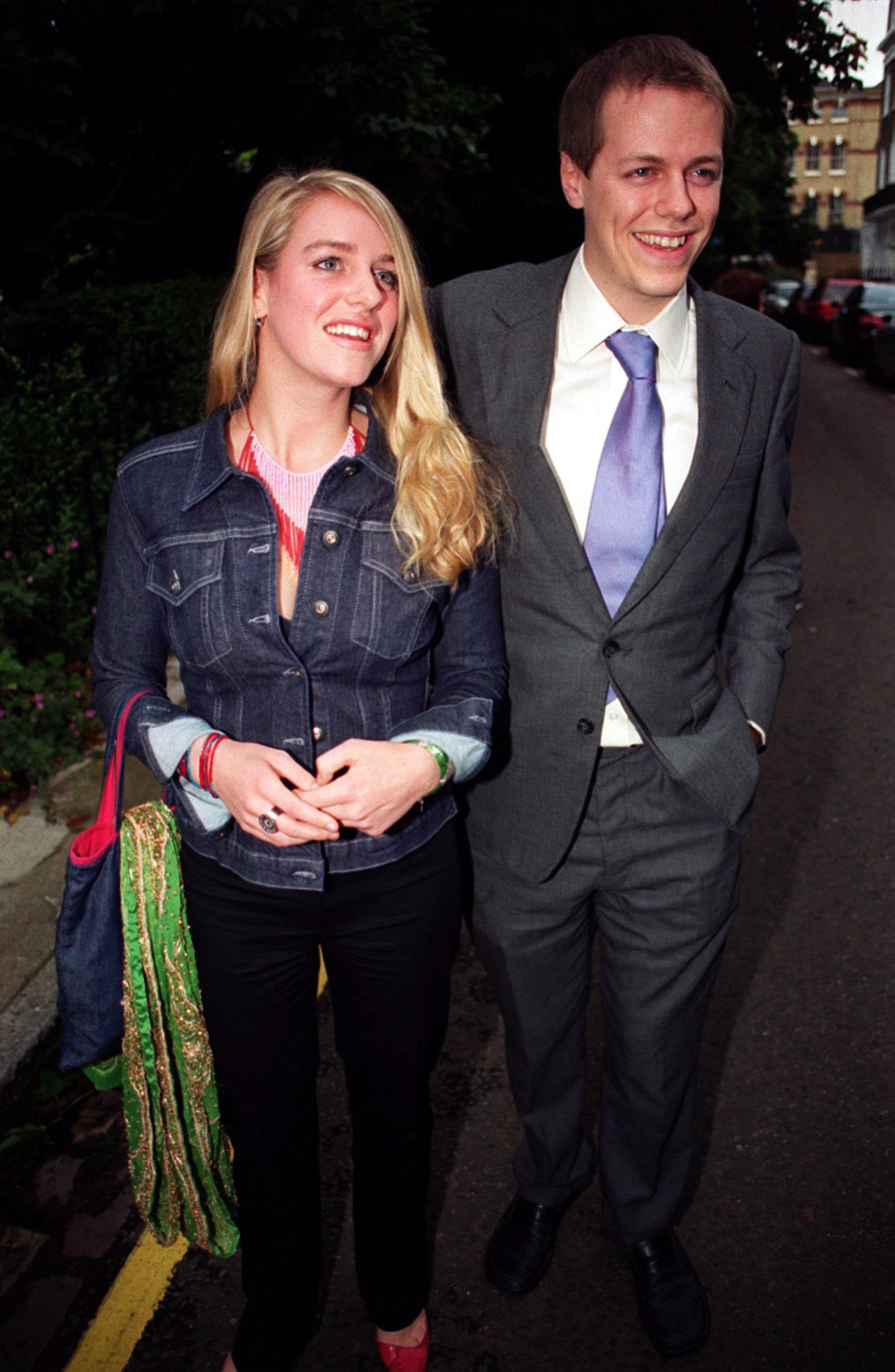 Following his Heywood education, Tom was enrolled at the boarding school for boys 13-18, Eton College. Following his Eton days, he attended and eventually left the Worcester College of Oxford which led him to a lot of negative coverage on tabloids. But he immediately found his passion for food writing after his departure.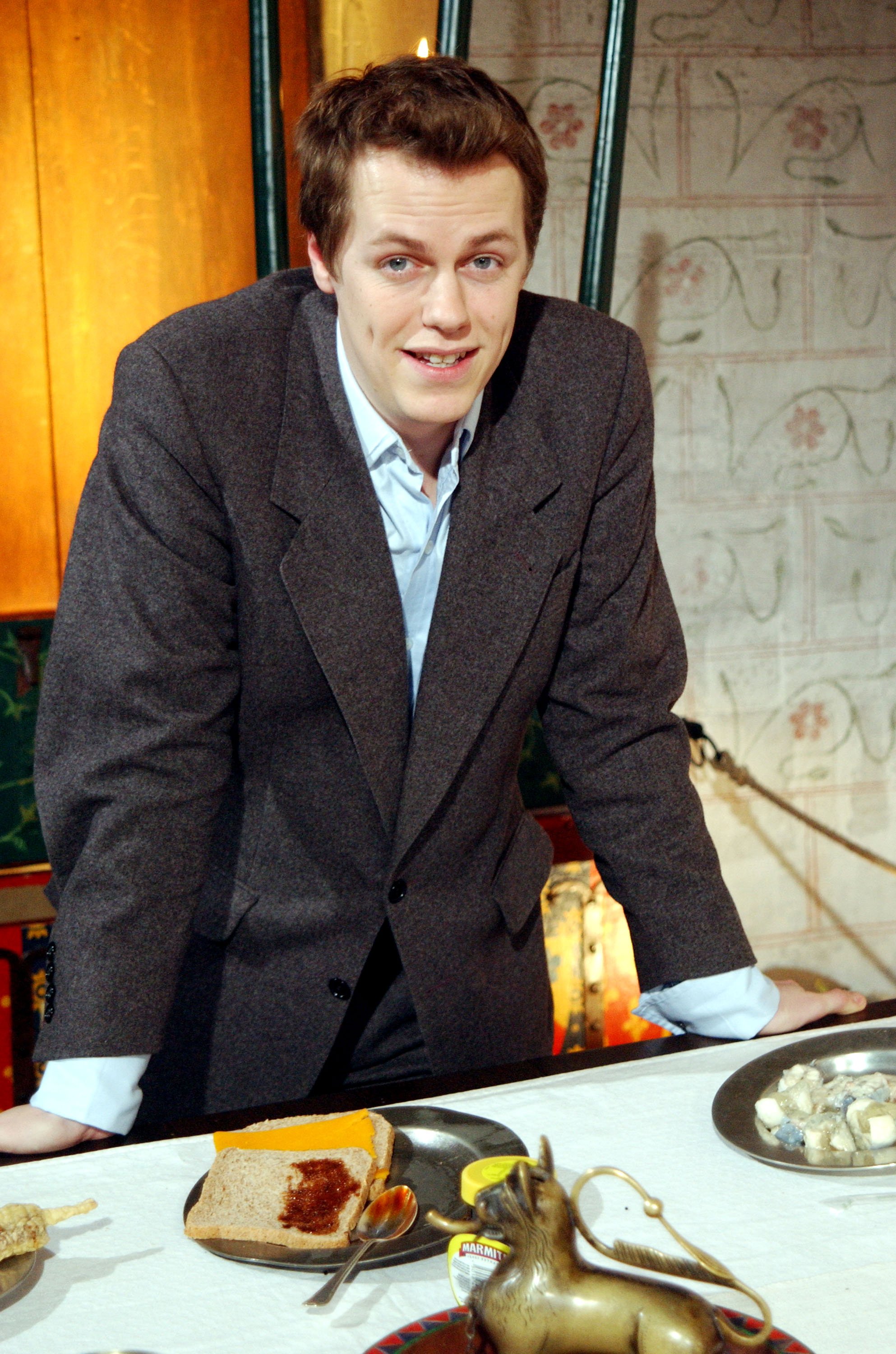 Andrew Parker Bowles and Camilla Shand eventually divorced in January 1995 and issued the statement that the reason for the end was "a private matter" and that they had "led completely separate lives." According to Penny Junor, royal biographer for Camilla, both Andrew and Camilla had extramarital relationships throughout their marriage.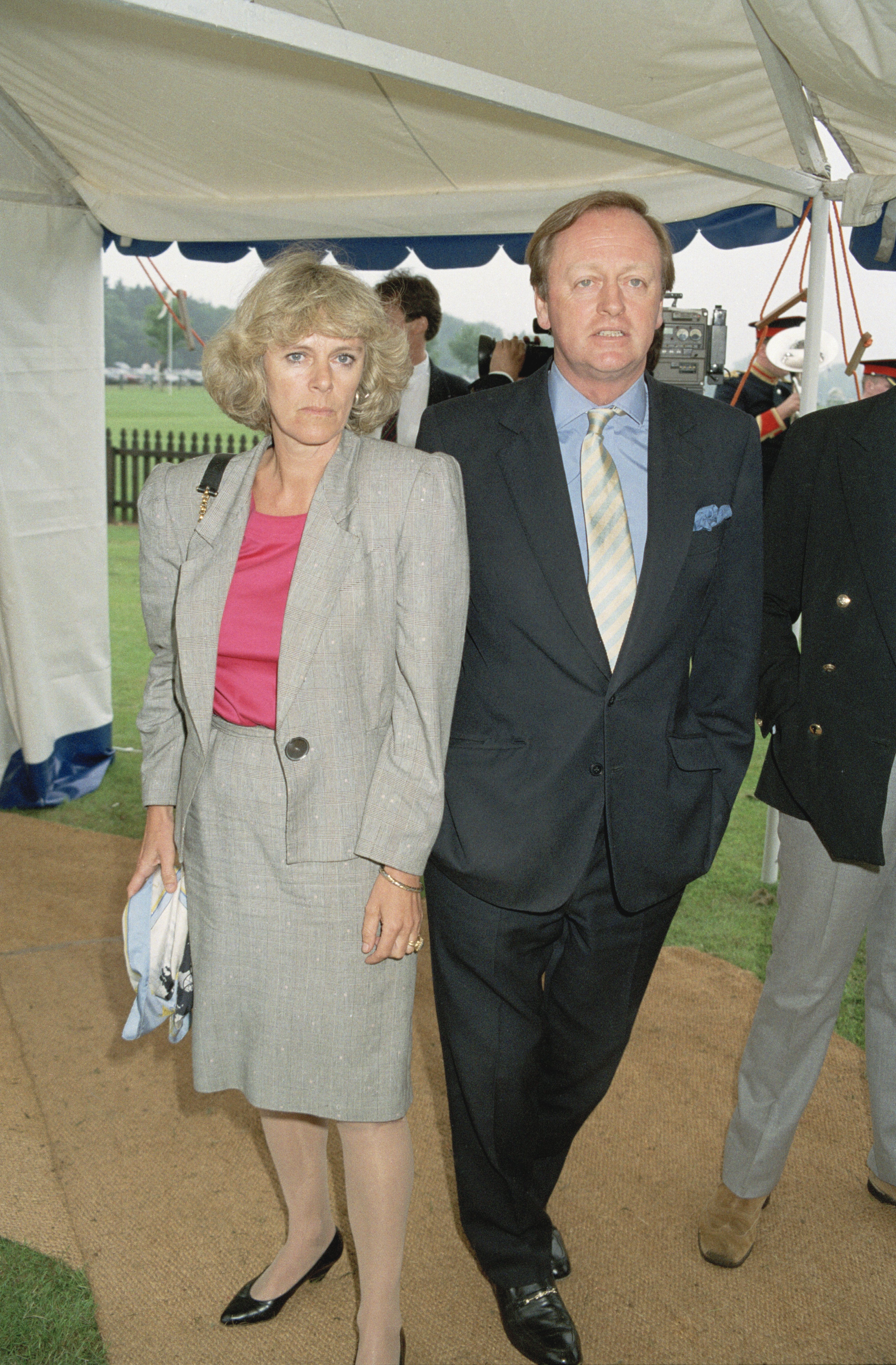 ---
A ROYAL AFFAIR
Camilla and Prince Charles were often seen going out to the movies or attending the same parties and it didn't take long for Princess Diana and Andrew to piece together what was going on. In fact, Princess Diana shared in her biography, written by Andrew Morton, that she confronted Camilla about the affair.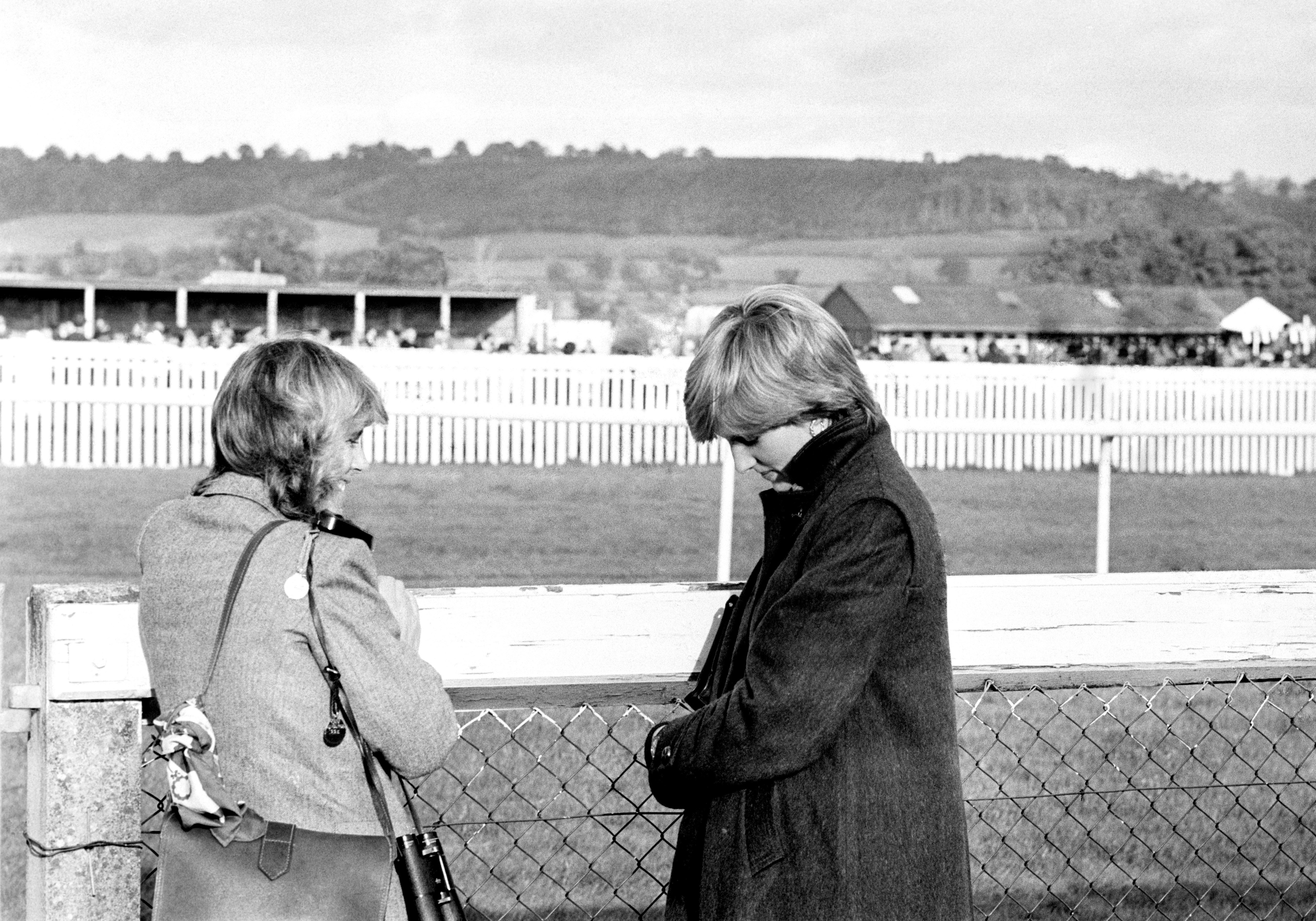 While Camilla is often blamed for ending the marriage between Princess Diana and Prince of Wales, people often cite that if it wasn't for Andrew's infidelity during their marriage, the separation wouldn't have happened. There are also people who believe Camilla pursued Prince Charles to get back at Andrew for hooking up with Princess Anne. Quite the royal affair!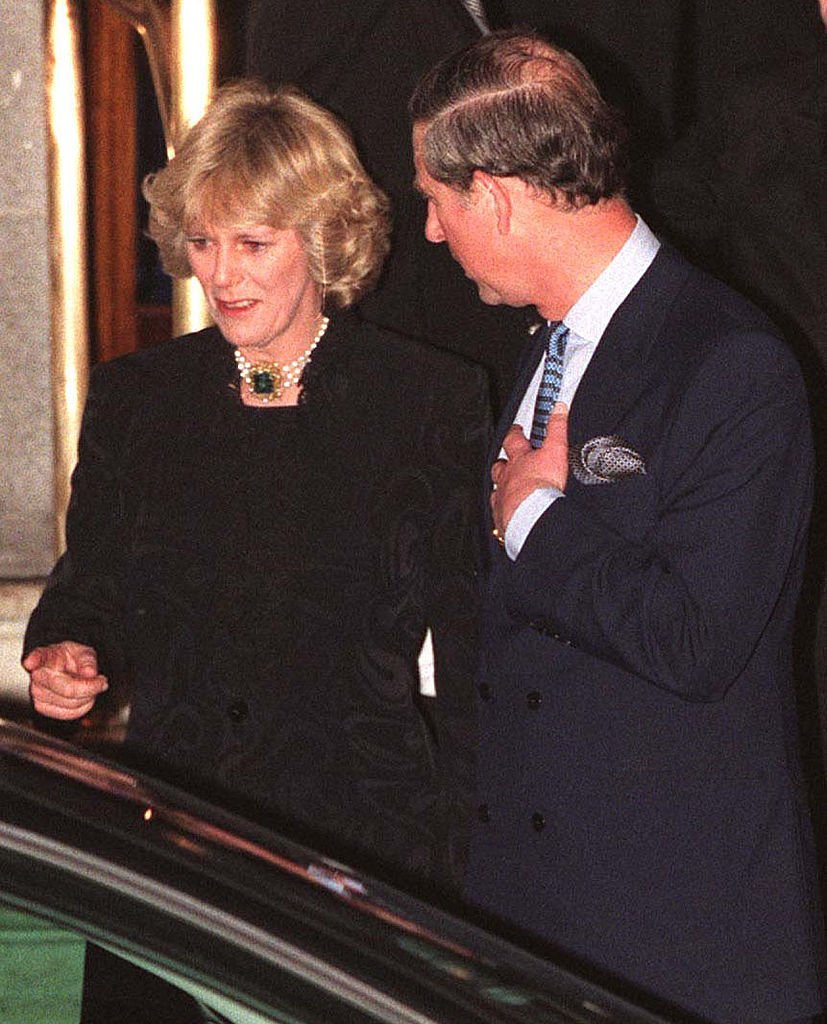 ---
ROSEMARY PITMAN
A year after their divorce, Parker Bowles went on to marry Rosemary Pitman, a former garden designer. It's been reported that Rosemary was the long-time mistress of Parker Bowles during his first marriage. Regardless, they both attended the grand wedding of Camilla and Prince Charles on April 9, 2005.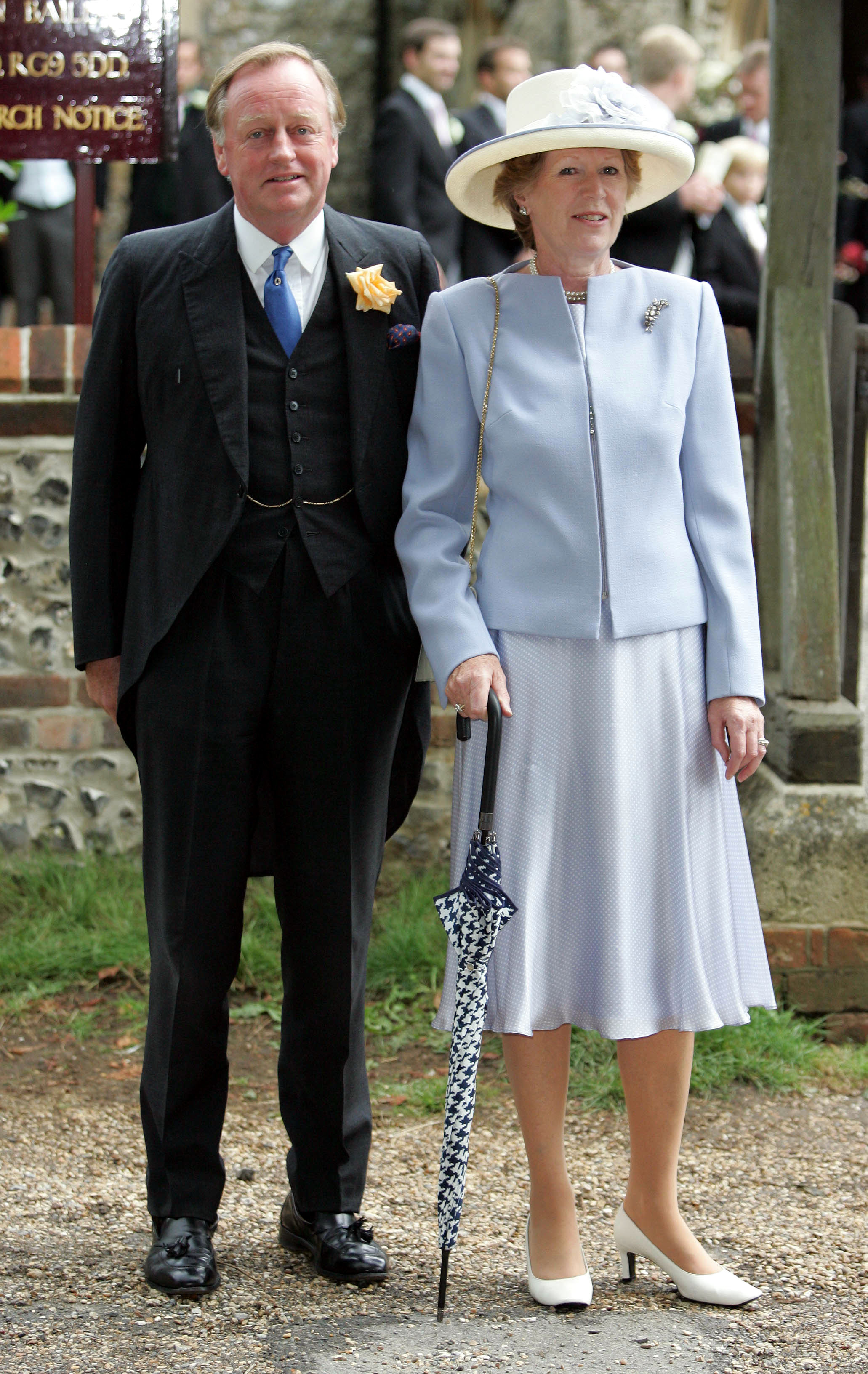 Rosemary Parker Bowles died on January 10, 2010 after a long battle with cancer. The funeral service took place at the St Aldhem's Catholic Church in Wiltshire. Among the guests who attended the memorial were Princess Anne and the 2 Parker-Bowles children, Laura and Tom. Camilla made a statement saying she was "deeply saddened" by the news.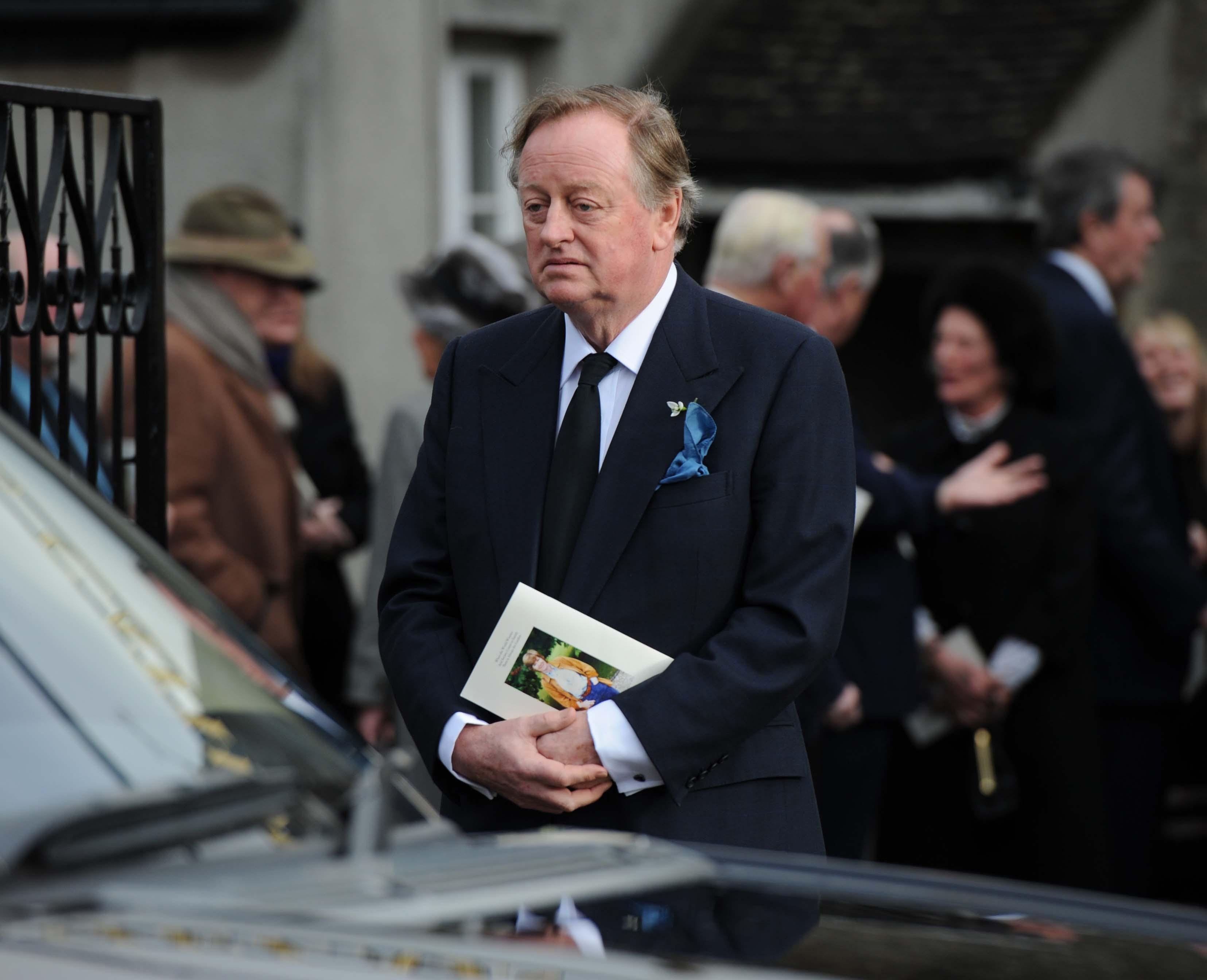 ---
TODAY
Andrew is now 80-years old and lives a fairly private life attending horse events every so often. There are plenty of recent photos of him alongside Princess Anne or sometimes with his ex-wife Camilla Shand who all seem to get along just fine.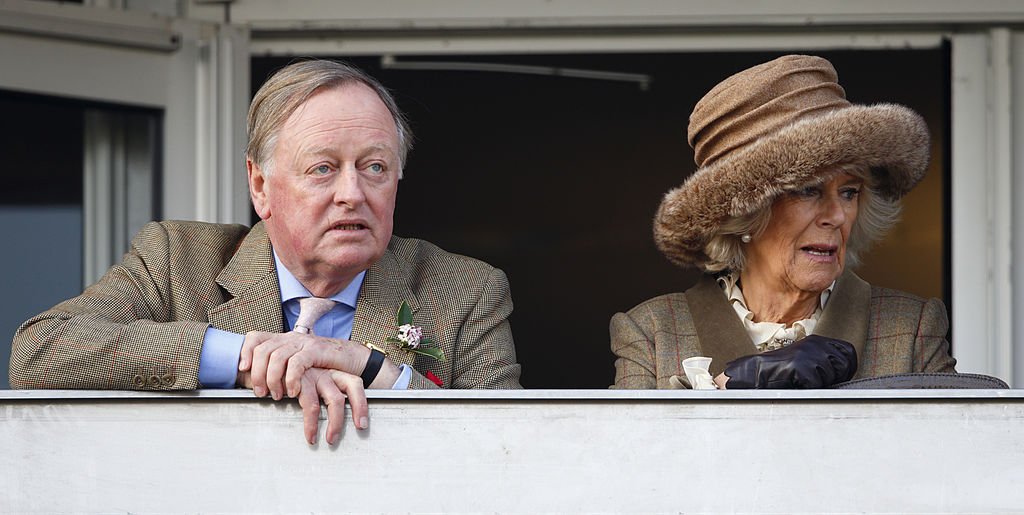 Parker Bowles is the Vice-Chairman of the Animals in War Memorial Fund. The fund operates as a tribute to the many animals including horses, mules, donkeys, dogs, and pigeons who have served and died for The British, Commonwealth and Allied forces. A monument built in Portland stone and cast bronze was sculpted in honor of the animals.
---
TOM AND LAURA'S CAREERS
His son, Tom, is a British food critic and writer who has appeared in many television food series. Tom is married to Sara Buys and they have a daughter named Lola and a son named Freddy. Laura is an art curator and is married to Harry Lopes. They have a daughter, Eliza, and fraternal twin boys, Gus and Louis.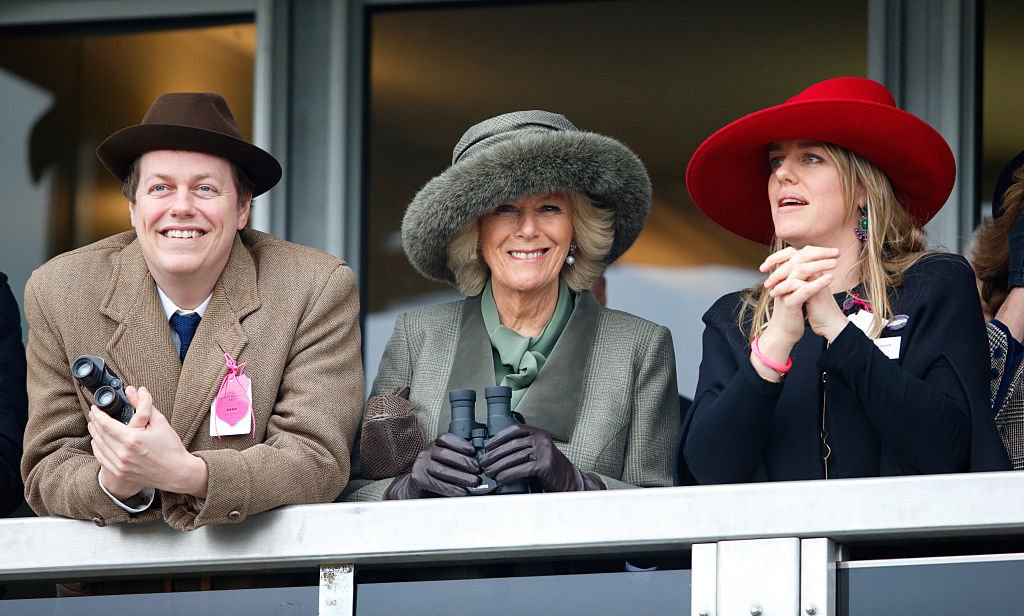 It was reported on April 1, 2020 that Parker Bowles tested positive for COVID-19. He was seen at the weekend-long events of the Cheltenham Festival, a National Hunt racing in the U.K. Princess Anne and Zara Tindall, her daughter, were among the guests seen alongside Parker-Bowles throughout some of the events.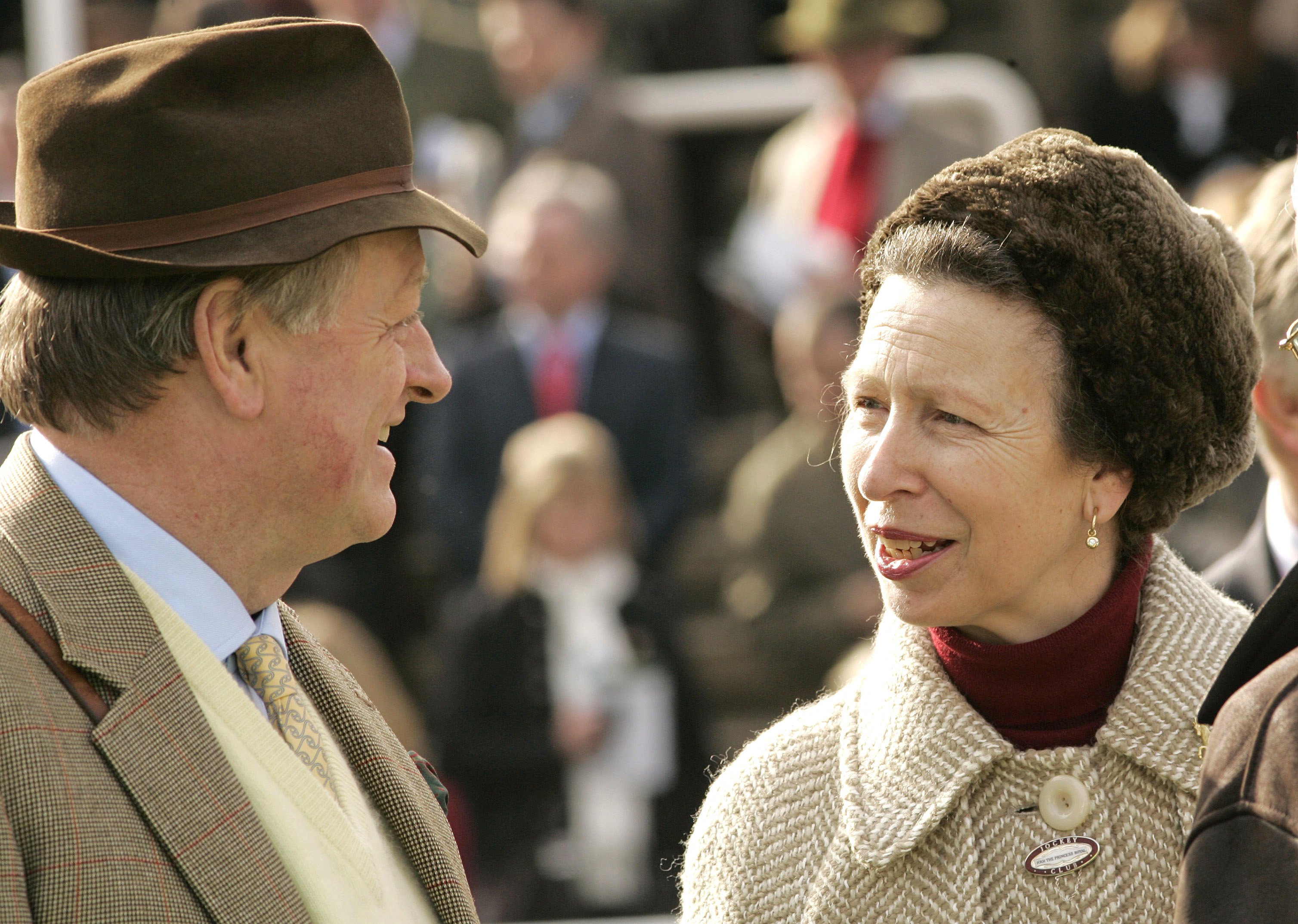 ---
Andrew Parker-Bowles is a decorated military veteran with close family ties to the Queen since his birth. While it may seem intimidating to learn about the ins and outs of the royals, just think of it as a big (sometimes happy) family who also consider their close friends to be family. Brush up on the family tree before season 4!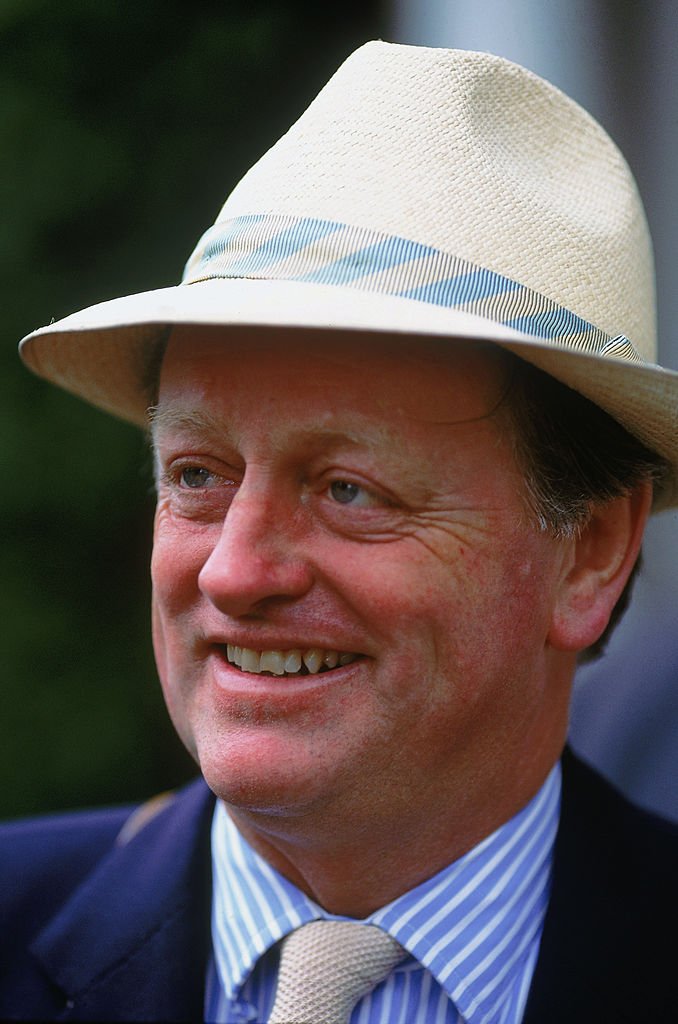 Sources: BBC News, HELLO! Magazine, People