'Killing Eve' Allusions: From Bible To Kenzo Ad
'Killing Eve' season 3 is finally here! And while we're fascinated by the amazing acting of Sandra Oh and Jodie Comer, let's take a closer look at all the crazy allusions used by the hit TV series.
Was 'Killing Eve' inspired by the Bible? How did the show creators connect feminism to eating meat? And who was the real prototype for Villanelle's character? We're going to dig deeper into the plot to discover all the mind-blowing references!
1. Eve, the mother of all sinners
Was the choice of name for the protagonist of Killing Eve random? We strongly doubt it: looks like the show creator, Phoebe Waller-Bridge used the well-known biblical story as an inspiration for the show. 
Derived from the Hebrew words "to breathe" and "to live", the name "Eve" means "life". Maybe that's why Eve Polastri is ironically still alive despite the title of the show. Anyways, the parallels between the MI5 security operative and her namesake from The Old Testament are deeper than you may think. 
Similar to the original Eve from the book of Genesis, our character had quite a comfortable life. She liked her normal job and her boss, she had a happy marriage and enjoyed Friday karaoke with her friends. And the Biblical Eve, together with her companion, Adam, had stewardship over all God's creation. 
Everything seemed fine for Eve Polastri, except that she was dreadfully bored. She lived in her own cozy bubble, but deep inside, she was a rebel who craved something darker. In the Bible, Eve could eat every fruit in the garden, except for those from The tree of the knowledge of good and evil. 
Polastri's life took a sharp turn when she was offered a thrilling yet dangerous job - tracking down an extravagant high-profile assassin. She could not resist her desire of the unknown, and as soon as she gave in, there was no way back.
And you know the story of the first Eve: she was tempted by a serpent to eat the only forbidden fruit of all. Thus the first woman on Earth gained additional knowledge; she learned what evil and shame were. And the price of her disobedience was high: Eve and Adam were banished from the Garden of Eden forever.
Eve from Eden was the original bad girl because of her curiosity and ambition. She became a sinner. Her forbidden fruit was an apple - the primary symbol of sin, which was featured in Killing Eve.
Villanelle left apples for Eve as a tempting invitation to join her. And Villanelle became Eve's forbidden fruit: her awakening, her dangerous reflection, her irresistible trouble. The tempted became the tempter.
2. Emancipation and carnivores
The Bible story of Eve gave birth to a perception that women are the root of evil. Would Adam have bitten the apple if he hadn't accepted it from Eve? Well, that's a question…
And, unfortunately, our culture has been supporting the idea that females talk males into making bad decisions ever since. Killing Eve is a true feministic manifesto: the show represents strong and unapologetic women who laugh in the face of all those negative female myths.
Villanelle and Eve both want to get their full emancipation, and their mutual interest is enhanced by that desire. "What would you do if you weren't afraid?" - that was the question that Phoebe Waller-Bridge kept asking herself when she worked on the characters of Eve and Villanelle.
When the showrunner worked on the script, she changed some of the originally male characters to female ones, and the timing could not have been better for that. Back in 2017, the #MeToo movement was a hot topic, and the all-female writing room of Killing Eve could not help but reflect it in the series.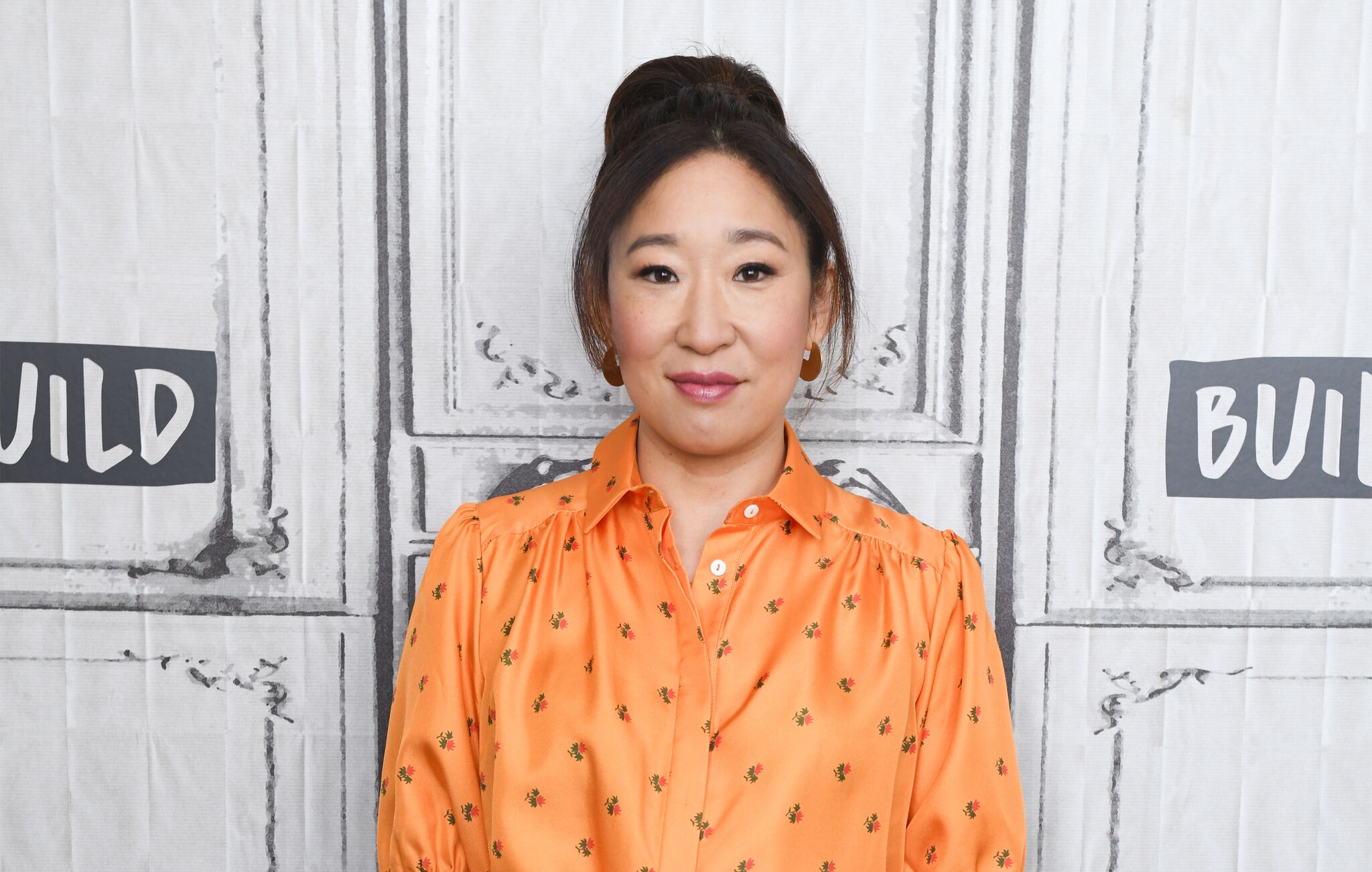 As Sandra Oh shared: "When all of that was happening, and everything was happening, I felt my life and my world opening up. The voice, the explosion, the rage, the catharsis. We were aligned — and our show was aligned — with the stars. So we could just go, Boop: here, guys! I know where you're at — and how about this?"
While the series cultivated a feministic vibe, it completely ignored vegetarian and vegan trends, and that was not a coincidence. The show is heavily loaded with meat, and Waller-Bridge even admitted that throughout the first season there was "some kind of subliminal sausaging going on."
Yes, Eve and Carolyn share a scene in a butcher's shop and eat burgers, Villanelle fries sausages in her apartment and thinks about bacon in the museum… You may ask, why is that of any importance? 
Killing Eve placed a woman at the top of the food chain. Historically, hunting and eating meat has been associated with power and masculinity, whereas meat is a symbol of male dominance. So the show uses this image to highlight the power of women.
3. The origins of Villanelle
What are the secrets behind the character of the most glamorous TV assassin? Surprisingly enough, some of Villanelle's roots stretch as far back as the 18th century. So let's look at them! 
Killing Eve was based on the Villanelle novel series by Luke Jennings. When the author was writing his four original stories, he knew that they would make a good TV show, and thus deliberately shaped the plot into episodes. Jennings recently published the third book of his trilogy under the title Killing Eve: Endgame. The story is about Villanelle facing her childhood demons and Eve trying to escape The Twelve. 
When Jennings is asked where Villanelle came from, he says she was born from his imagination. Though he shared that some female antagonists may have left their mark on Villanelle. "I've always been fascinated by anarchic women in literature and cinema," he explained.
And, perhaps, his own feministic views helped Phoebe Waller-Bridge change the story the way she felt was right. So who were those fictional antagonists that inspired Luke Jennings? Marquise Isabelle de Merteuil in Les Liaisons Dangéreuses is the perfect portrait of a psychopath, and Luc Besson's La Femme Nikita shares some parallels with Villanelle. 
Bridget from the 1994 film The Last Seduction gave a few good lessons in manipulation,  and Tory from Heather Lewis's novel House Rules added notes of sex, power and addiction. And last but not least, Asami from the 1999 movie Audition, showed just how violent female revenge can be. 
But why is Jennings's assassin character called Villanelle? Some fans see that the name is derived from the word villainess, and that totally makes sense. Meanwhile, The New Yorker linked the show with the poetic form villanelle, saying that the series is the "iteration of a recognizable pattern, its pleasures emerging in the internal twists". However, in the novel, the assassin names herself Villanelle after a favorite perfume of the Comtesse du Barry who was guillotined in 1793.
4. The Many shades of Villanelle
Although Jennings's novels were the solid base for the most eccentric female assassin on TV, Villanelle's character needed more in-depth details. And Phoebe Waller-Bridge did a lot of research to provide Jodie Comer with perfect visual and behavioral references. "I was really determined to make [the women] as individually colorful as I could," said the show creator.
When Waller-Bridge "fell into a Google hole around female assassins", she discovered a shocking 2012 jailhouse interview on YouTube. The convicted Arizona killer Angela Simpson in her black-and-white uniform looks nothing like the glamorous Villanelle, but her story was "gold dust". 
According to Killing Eve's showrunner, Simpson "sounds more like a psycho than anyone has ever sounded." And Simpson was the key to Villanelle's psychotic mind: she was a performer, she bragged about her crime, and she seemed very girlish when the interview was over.
Another inspiration for Villanelle was the 2016 ad for Kenzo World perfume. The video shows the actress and ballerina Margaret Qualley, who quits a fancy dinner, and becomes possessed by some sort of alien force. Qualley's body and face lose control and express a wide range of emotions free from societal expectations.
The ad was also amazingly stylish, and it became another idea for Villanelle. Jodie Comer loved the unpredictability, playfulness and enthusiasm in the ad, and she perfectly embodied it in her character.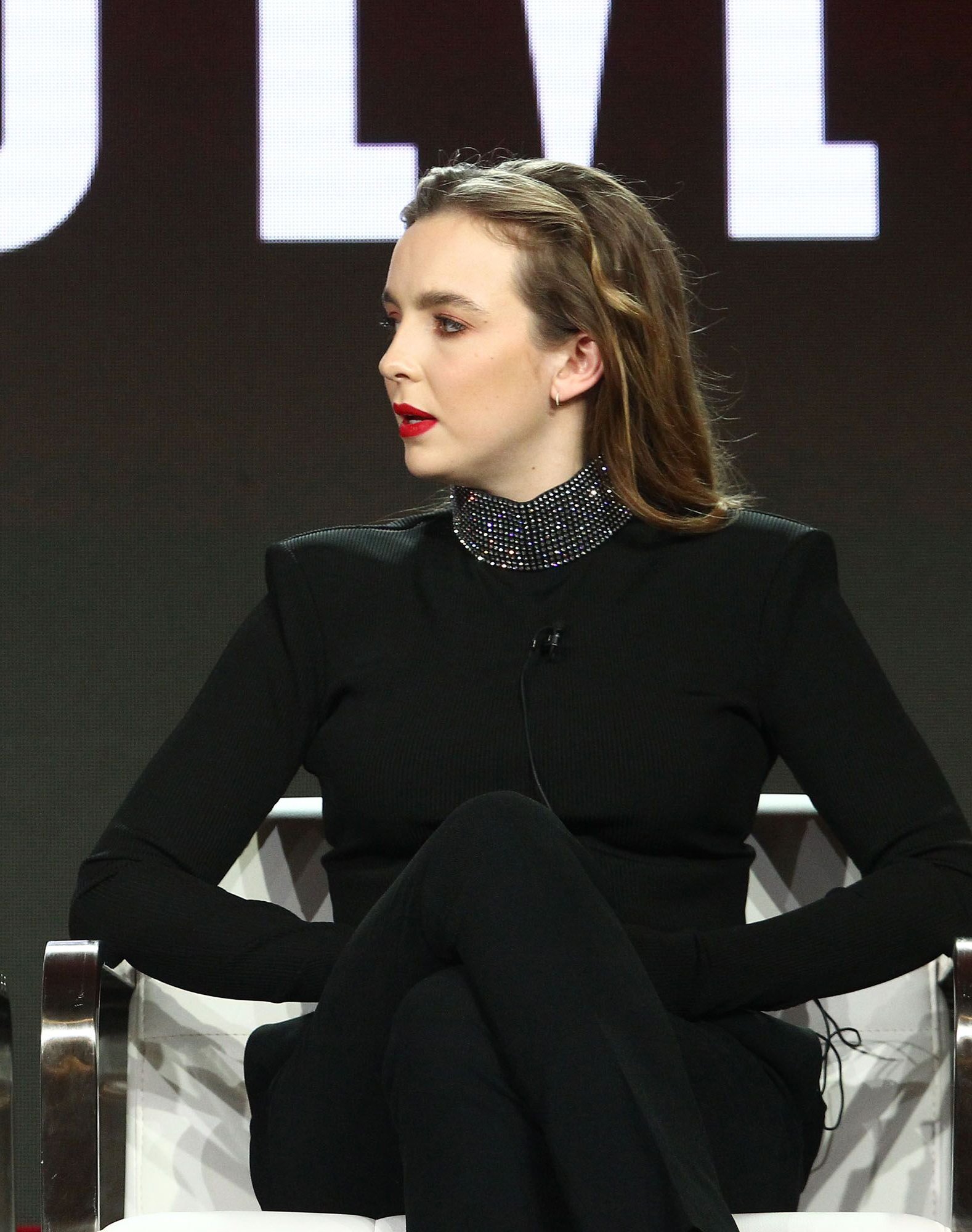 One more thing that helped Waller-Bridge to shape the essence of the assassin, was the podcast "My Favorite Murder." In the podcast, the comedians Karen Kilgariff and Georgia Hardstark give sly comments on Wikipedia's strangest and most horrifying crimes. And perhaps, it added some inspiration for that explosive mix of crime and comedy the show does so well.
5. What about Hannibal?
When Killing Eve aired in 2018, the show's fans could not help but comment on its similarity to another love-hate crime series - NBC's Hannibal. The show was on for 3 seasons, from 2013 to 2015, and it also featured a same-sex duo of the murderer and the person who is trying to catch him.
Still, while the nature of both plots is similar, the characters' relationship in Hannibal is built on abuse. Even though the connection between Eve Polastri and Villanelle has more compassion, it is still far from healthy.
When Will Graham finds himself forming a relationship with Hannibal Lecter, he is unaware that the man is a serial killer. Moreover, Hannibal becomes a figure of power, whom Will thinks he can confide in.
The character of Eve Polastri is equal to her opponent, she is not falling into Villanelle's net of manipulations. So both women fully understand who they are dealing with, and they are equally fascinated with each other. Still, if you haven't seen Hannibal and like a fair dose of horror in a show, it might just be your cup of tea!
6. Traces of Constantine the Great?
We just could not omit one of the main male characters in Killing Eve - Villanelle's primary handler Konstantin Vasiliev. And of course, his character also has some interesting allusions. 
Thanks for all your love and support - Killing Eve - if you haven't seen it yet, watch it on BBC iplayer pic.twitter.com/P81LZ3q7NP

— Kim Bodnia (@KimBodniaDK) November 7, 2018
Powerful and authoritarian, Vasiliev shares parallels with none other than his almost namesake - Constantine the Great. An important historical figure, Constantine was the first Roman emperor to convert to Christianity. He became the face of patriarchy and the symbol of imperial legitimacy and identity.
And with similar qualities, the Russian intelligence agent shows his dominance over rebellious Villanelle. Their relationship is tense and complex: Villanelle strives for emancipation, but keeps seeing Konstantin as her parental figure.
And though both of them eventually became freelance assassins, Konstantin still tries to manipulate his former protégé. Well, their on-screen chemistry is more than satisfying, we can't wait to see some new twists in their controversial bond!