Reason Behind Dolly Parton's Love For the Long Sleeves
Dolly Parton is one of country music's living legends. The versatile performer has plied her trade as a singer, actress, music producer, author, and businesswoman. She's won or been nominated for a Country Music Award, American Music Award, Grammy, Tonny, Emmy, Oscar and Golden Globe throughout her long and illustrious career.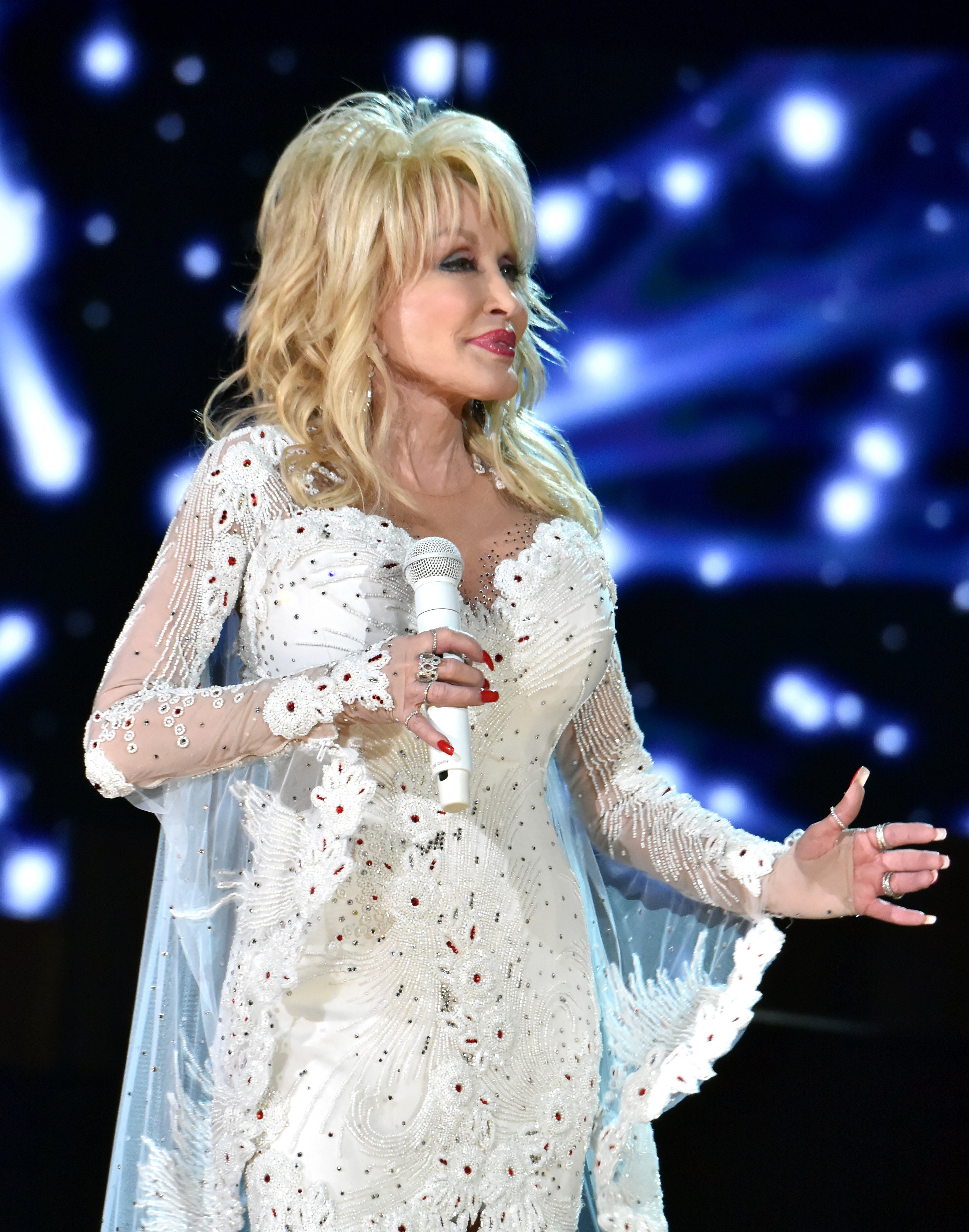 With a career as long and as successful as Dolly Parton's, her life is not one absent of headlines and curious or controversial stories. One thing that has bothered fans over the years is why she always wears sleeves. Like all the time. You'll never see her without them. We've finally gotten to the bottom of it.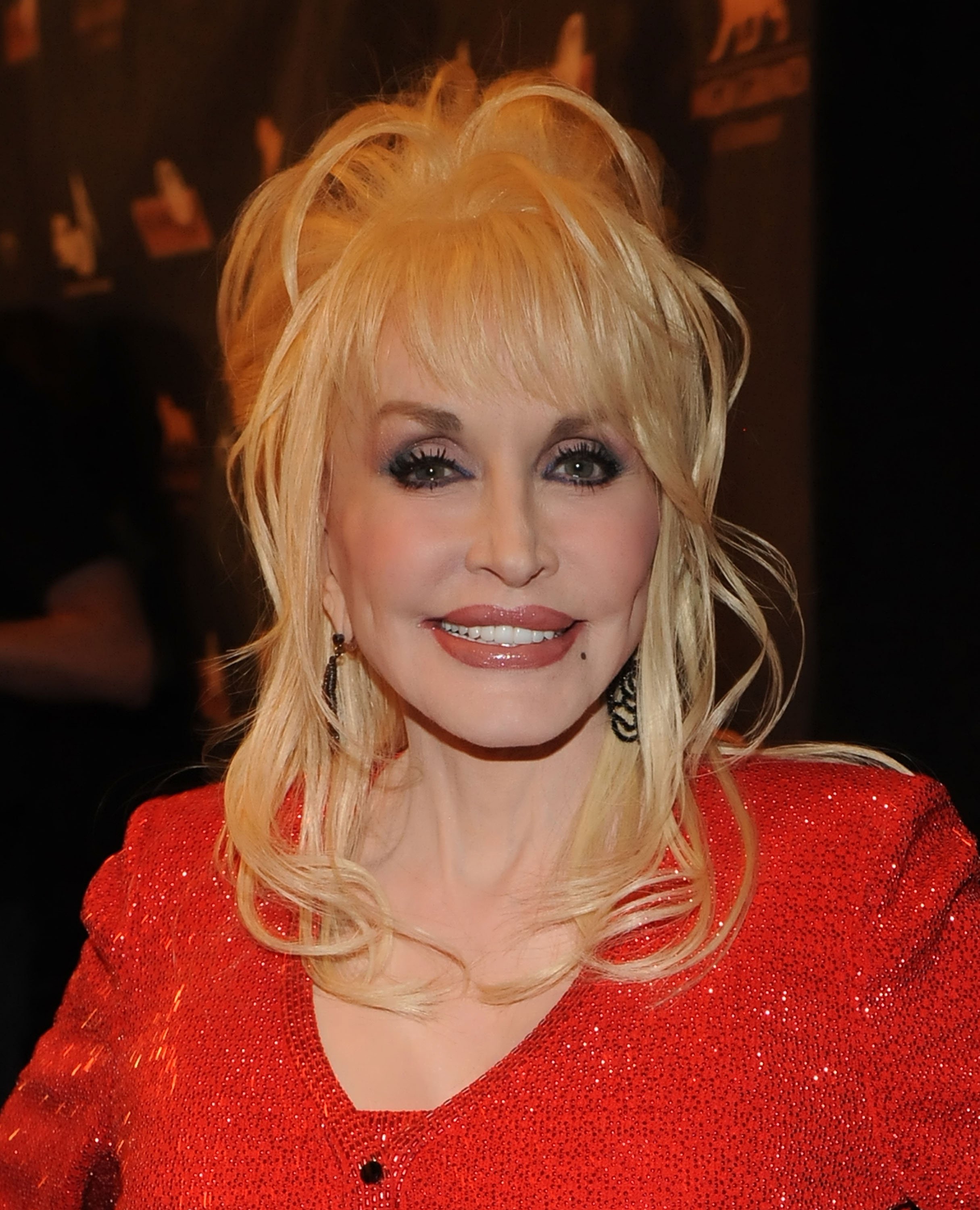 Oh boy, and what a story it is to tell. Before we get into that, however, we want to make sure that you know the country star just as intimately as we do now, after all the research. So to give you an early treat, here's a quick peek into the life of the one and only, Dolly Parton over the course of her decades-long career.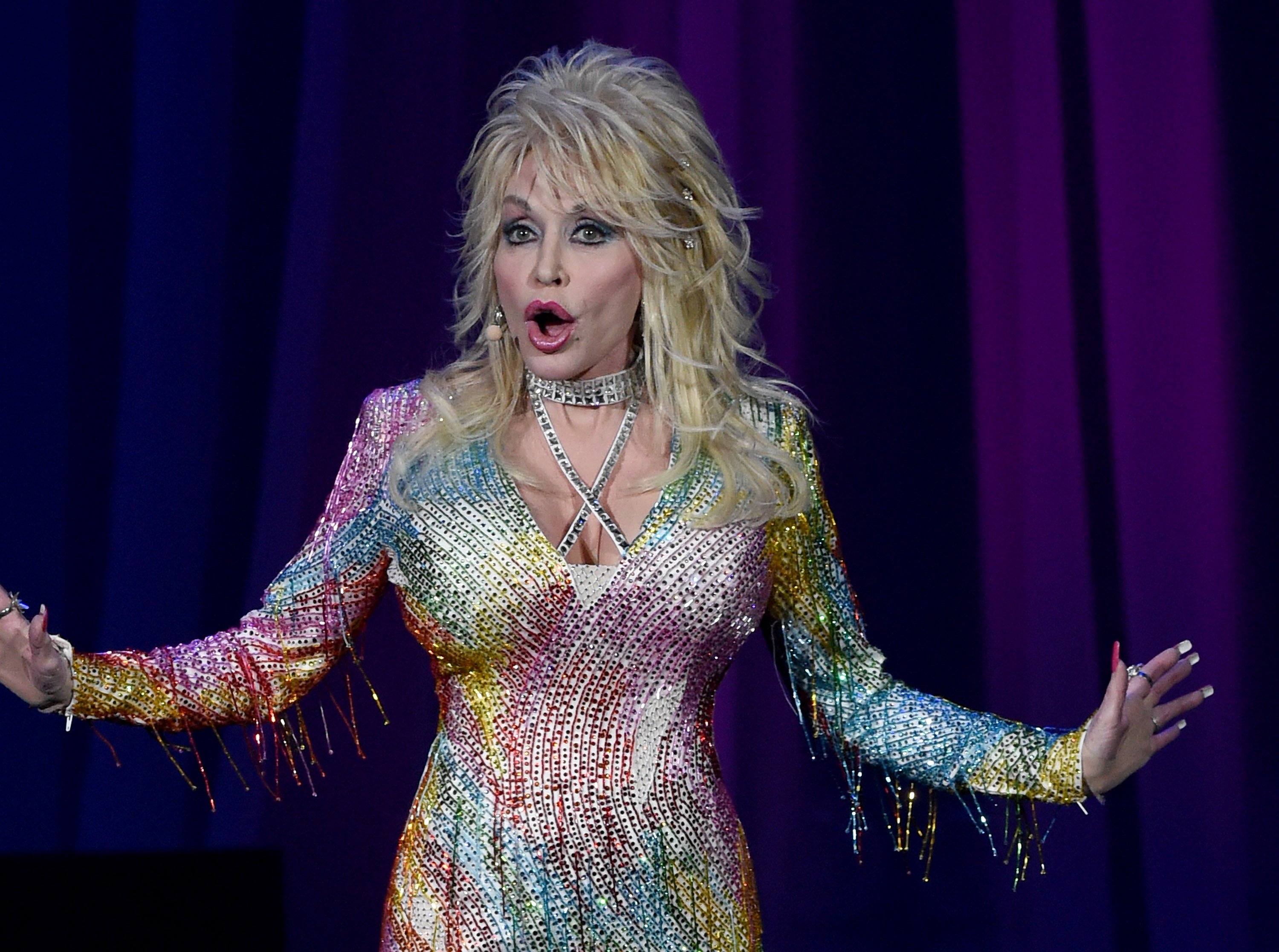 ---
SIMPLE BEGINNINGS
Born Dolly Rebecca, the fourth out of a total of 12 children, in 1946, her parents, Avie Lee Owens Parton and Lee Parton married in 1939. She grew up in Locust Ridge, Tennessee. According to her father's obituary, he worked as a farmer, as a logger and went as far as Detroit to find work to support his family.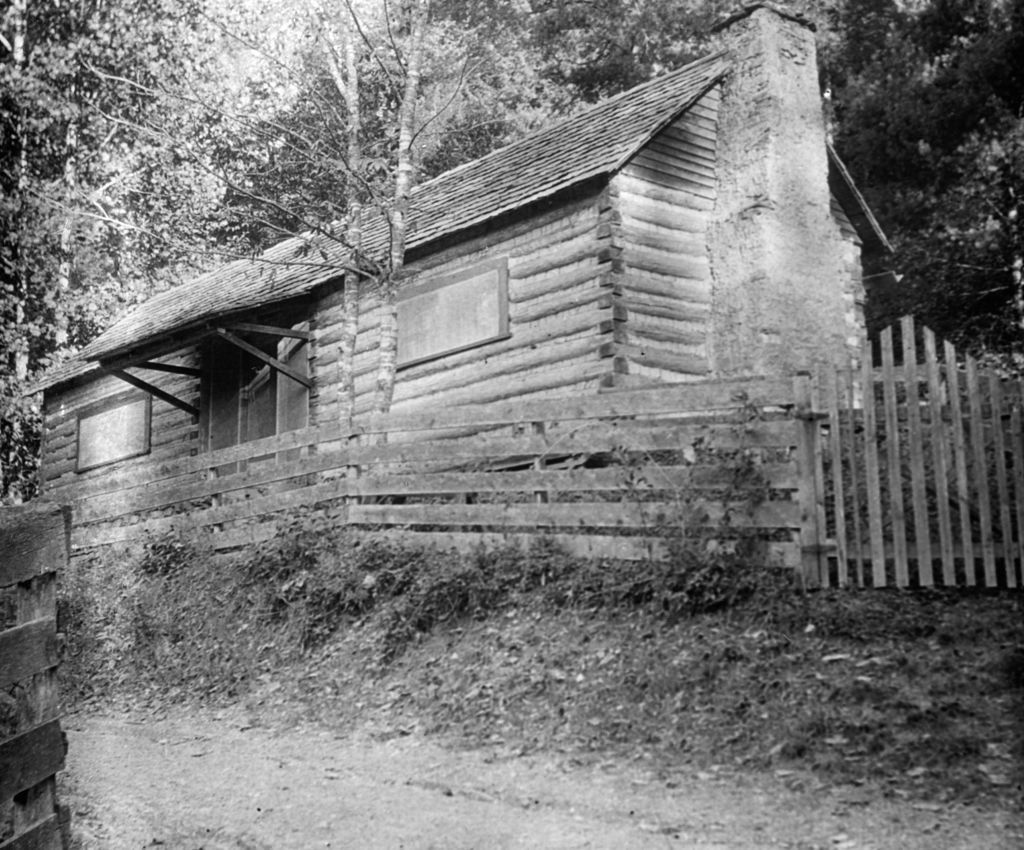 In 1978, Dolly told Lawrence Grobel that the first time she saw a tv and a flushing toilet was in her aunt's home. She talked about her humble beginnings where they made their own soap and went to the river to wash in the warmer months. She joked that they'd leave a dirty ring around the Little Pigeon River.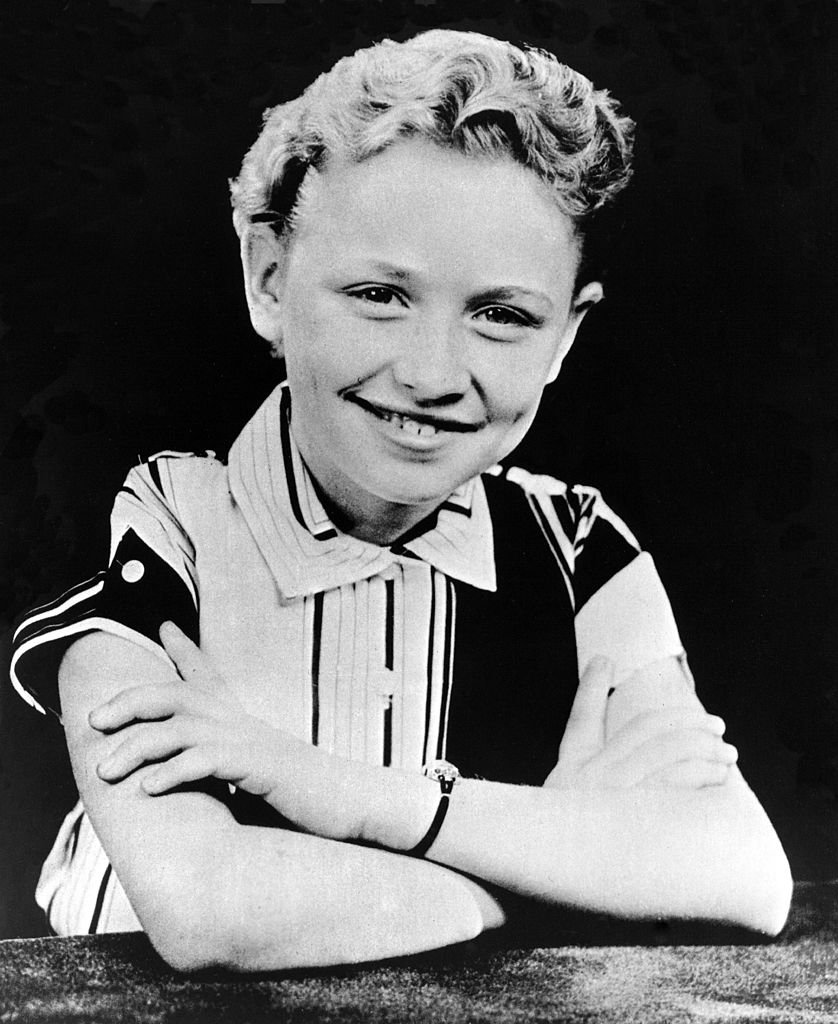 ---
MEANT TO BE A STAR
Dolly Parton's love for music came from her mother, who played the guitar and sang for her children. Dolly started singing at church and built her own guitar at seven. Her Uncle Bill gave her guitar after seeing her dedication, and she immediately started writing songs. He also introduced her to a businessman that would lead to her first gig.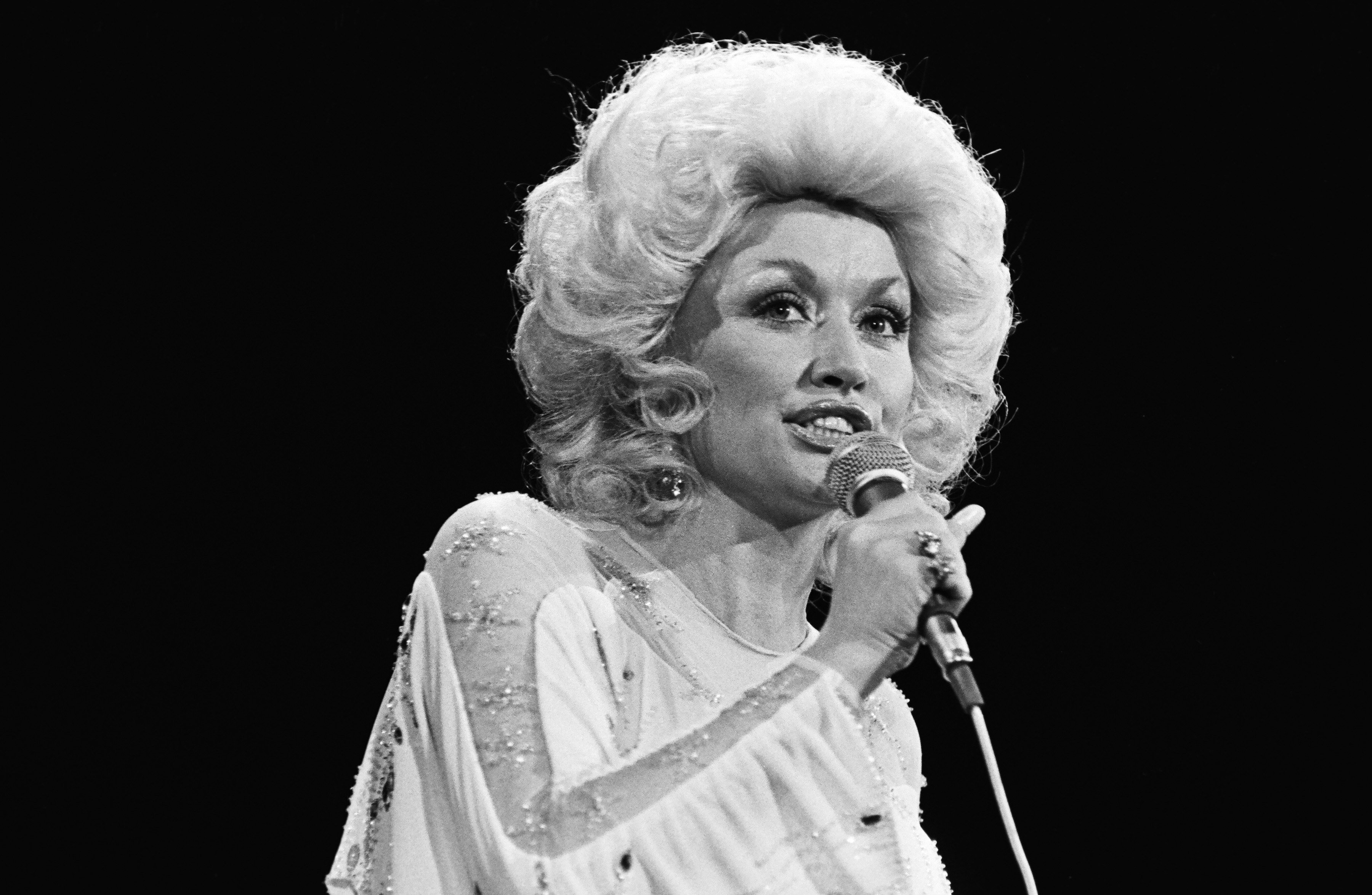 At 10 years of age, young Dolly began singing in local tv and radio shows around Knoxville. Dear Uncle Bill introduced Dolly to Cas Walker, a successful grocery chain owner who created a radio program to promote his stores that later turned into a local TV show. The name of the show was the Cas Walker Farm and Home Hour.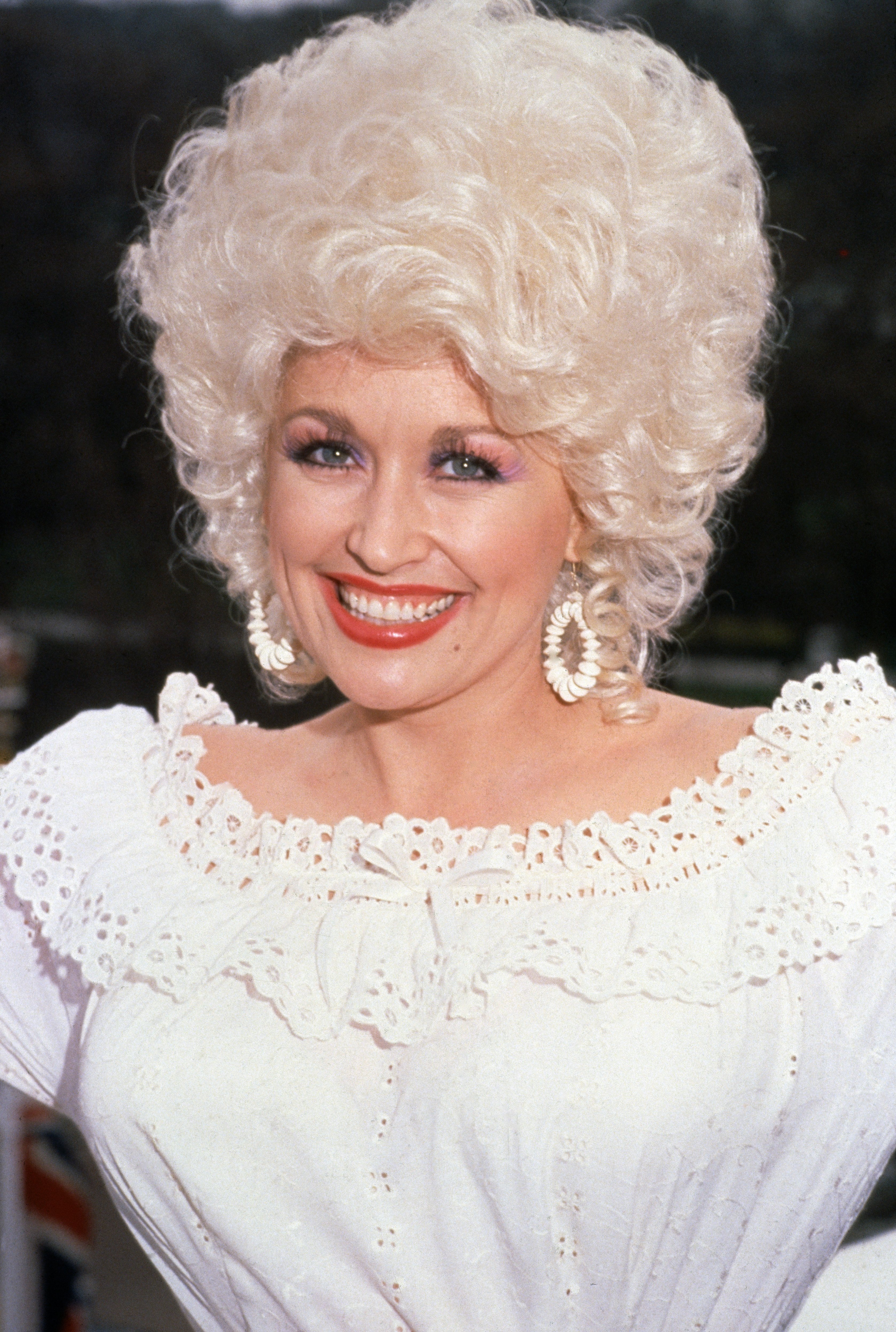 The film Dolly Parton's Coat of Many Colors, which was released in December 2015, tells the story of her early career. Dolly's success on Walker's show led to her earning appearances in the Grand Ole Opry in 1959 when she was just 13. Johnny Cash introduced her, and her performance of "You Gotta Be My Baby" earned her three encores.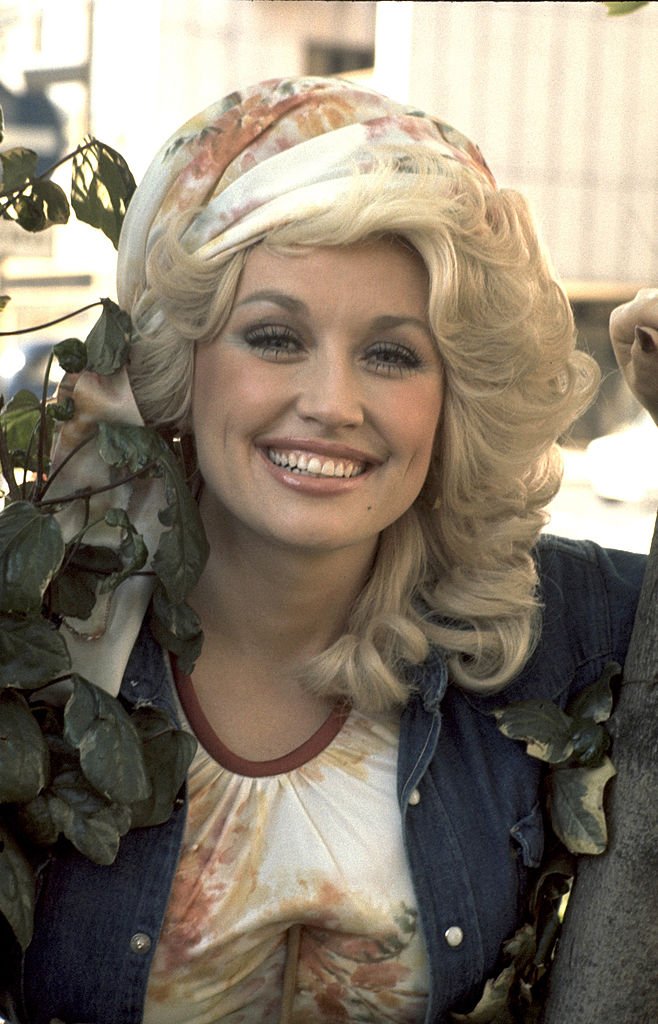 ---
HEADING ON OVER TO NASHVILLE
Any aspiring country artist knows that in order to make it big in the country scene, you have to conquer Nashville. So, as soon as Dolly graduated she moved to the home of country music. One of her songs, "Put It Off Until Tomorrow," was penned with Uncle Bill Owens and was recorded by Bill Phillips in 1966.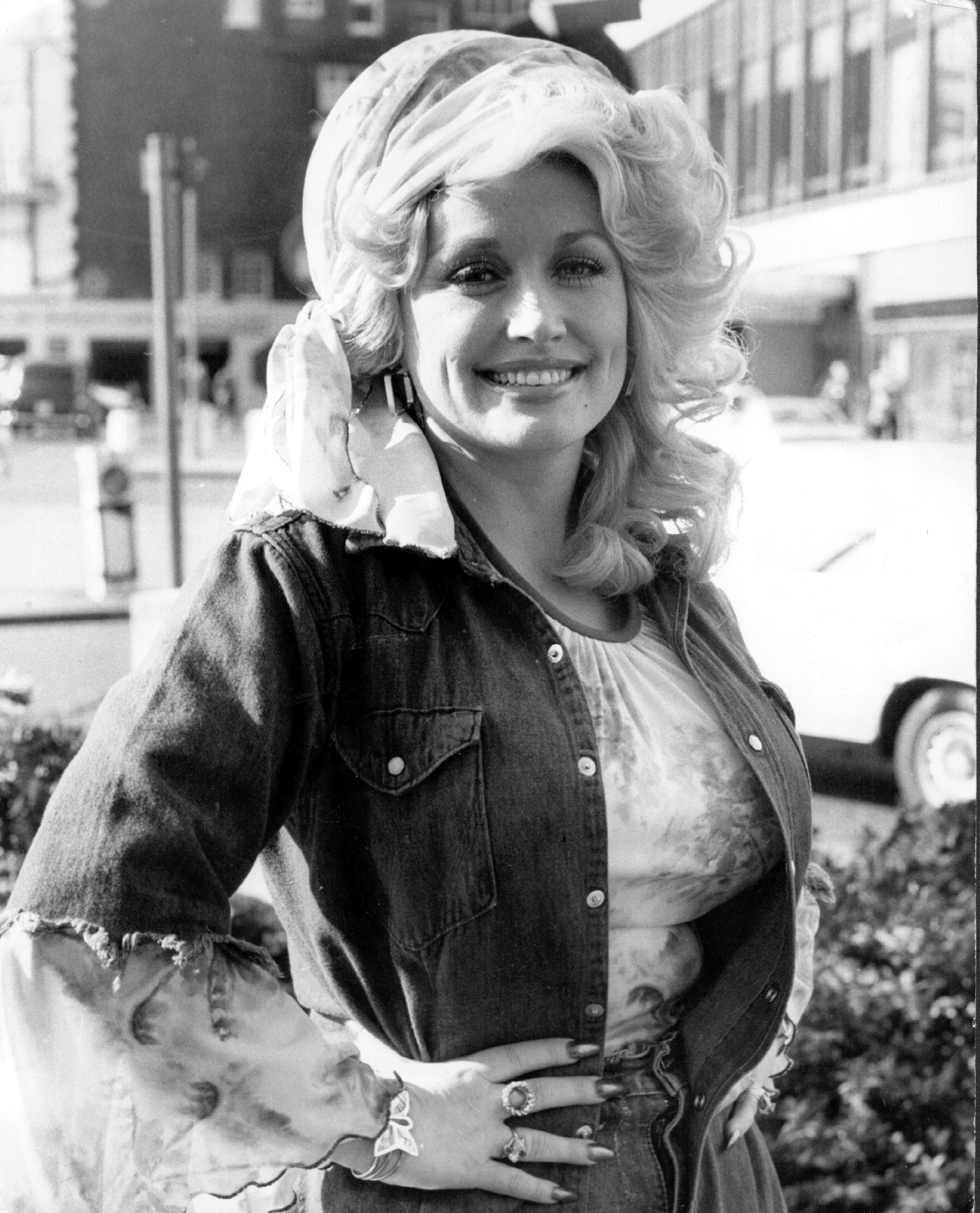 Dolly sang harmony on the record, which peaked at number six on the Billboard charts. The song's success put Dolly on everyone's radar and she was soon signed to Fred Foster's Monument Records. While there she had her first Top 40 hit with the song "Dumb Blonde." Dolly did not write "Dumb Blonde".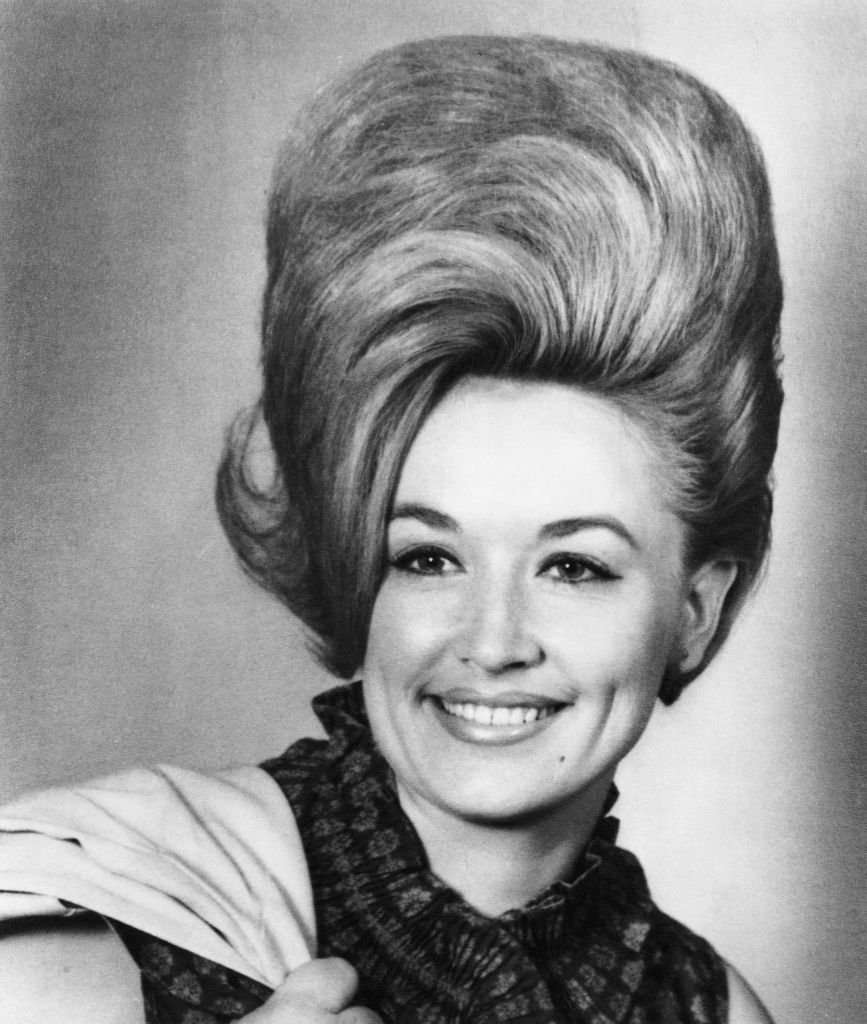 ---
CATCHING PORTER WAGONER'S EYE
By the time Dolly Parton was 21 years old when she was hired by Porter Wagoner to be the new female vocalist on The Porter Wagoner Show. Porter's daughter, Debra, said that Parton helped rejuvenate her father's career and that their working relationship was fantastic, but Dolly had dreams of her own.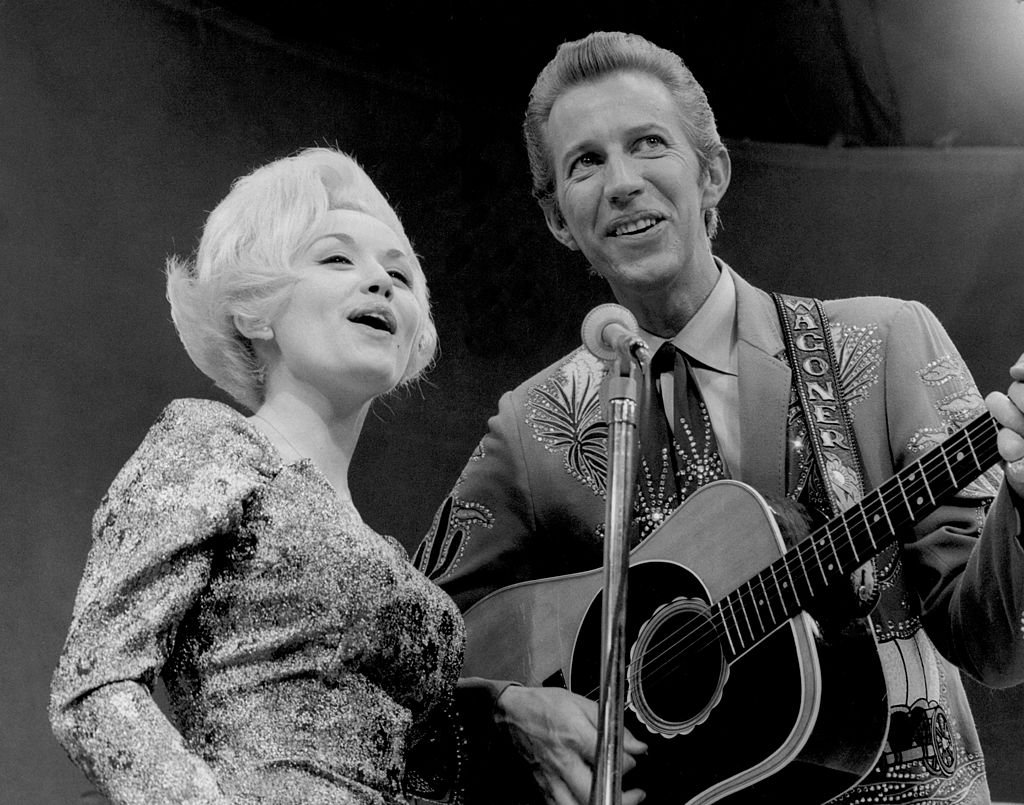 After having hits like "Joshua," in 1970, and she had three rapid-fire No. 1 songs with "Jolene," "Love Is Like a Butterfly" and "I Will Always Love You" in 1974. She wrote "I Will Always Love You" as a message to Wagoner that she wanted to go off on her own. Debra said and the song brought him to tears.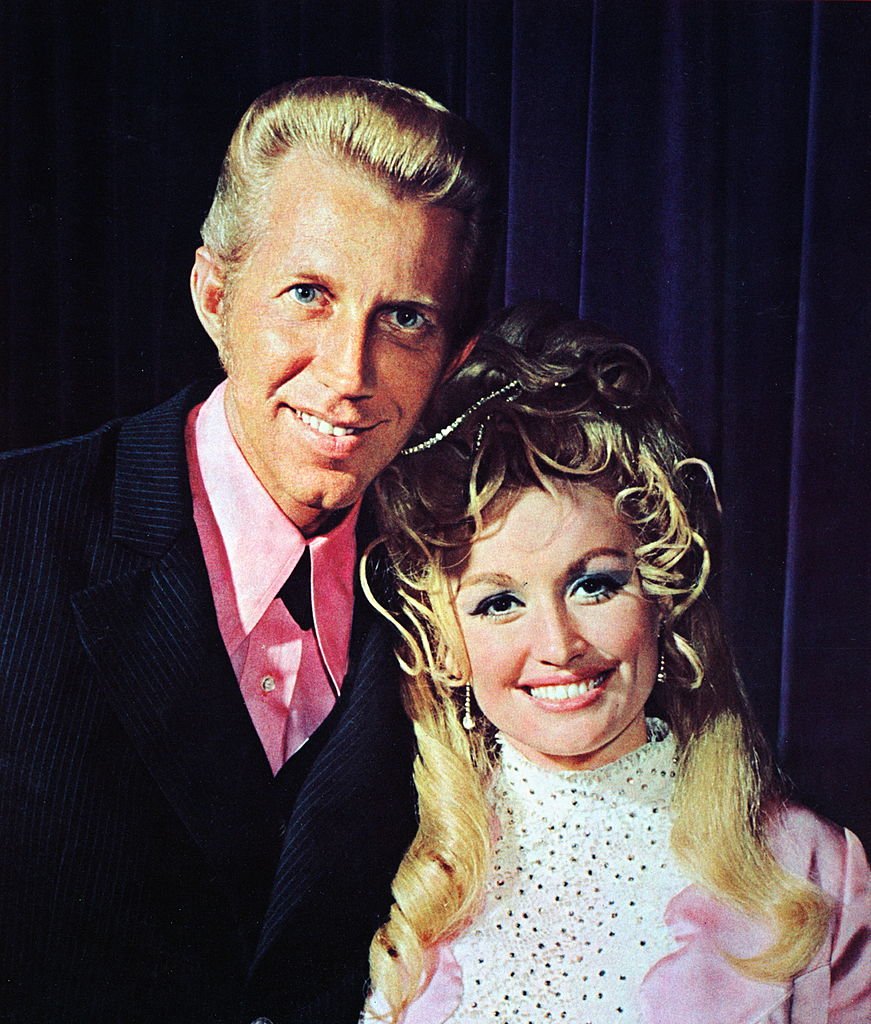 She continued by saying that he told Dolly, "That's the prettiest song I ever heard. And you can go, providing I get to produce that record." Wagoner produced Dolly's records from 1974 to 1976 and recorded two albums quickly after that, earning her the esteemed CMA Award for Entertainer of the Year in 1978. She was only getting started.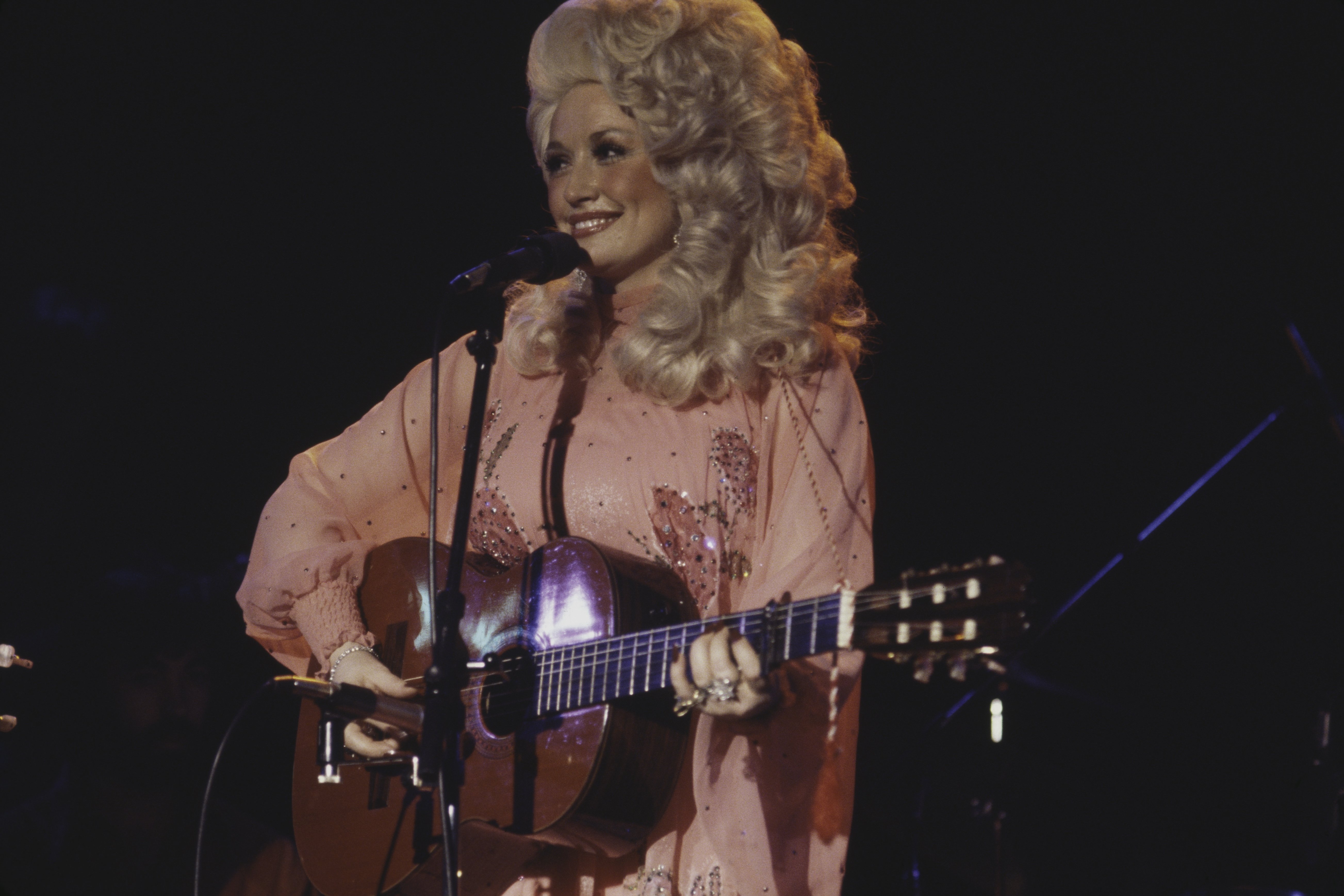 ---
TAKING HOLLYWOOD BY STORM
In 1980, Dolly Parton had her first movie debut in "9 to 5," a comedy also starring Jane Fonda and Dabney Coleman. Dolly revealed that she filled the time by writing songs, one of which became the theme song of the movie. "9 to 5," went to No. 1 on the pop and country charts, and received an Oscar nomination.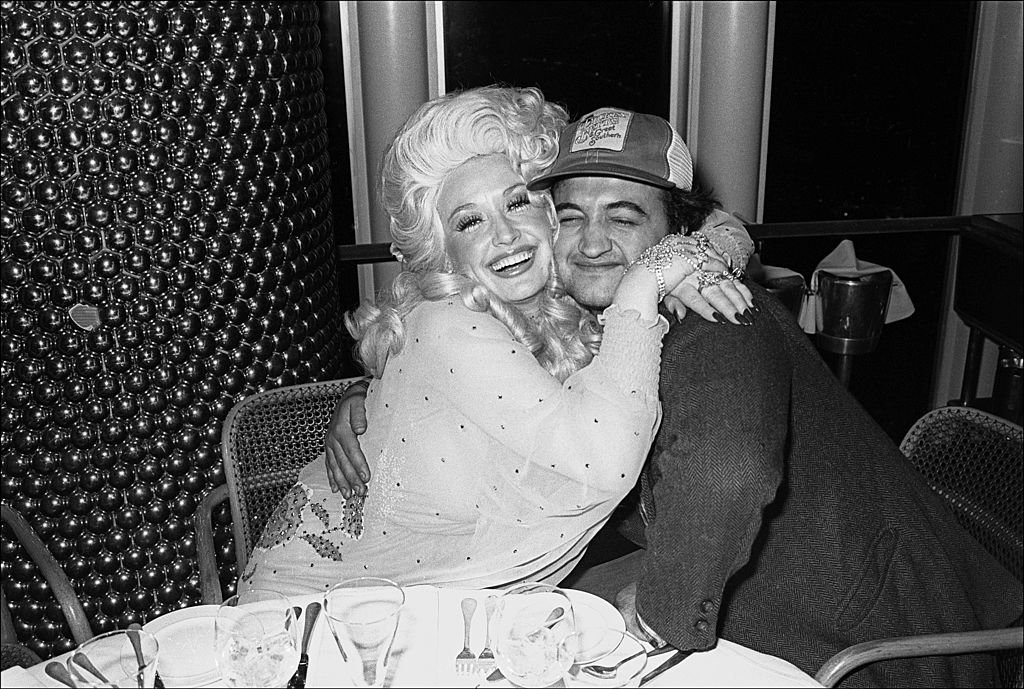 Dolly's next movie, "The Best Little Whorehouse in Texas," ranked No. 1 the U.S. box office, knocking out "E.T." that had been at the top for six weeks. Dolly has continued to have a great film career, appearing on the big and small screens. Since becoming an actress, Parton has been in over 40 productions.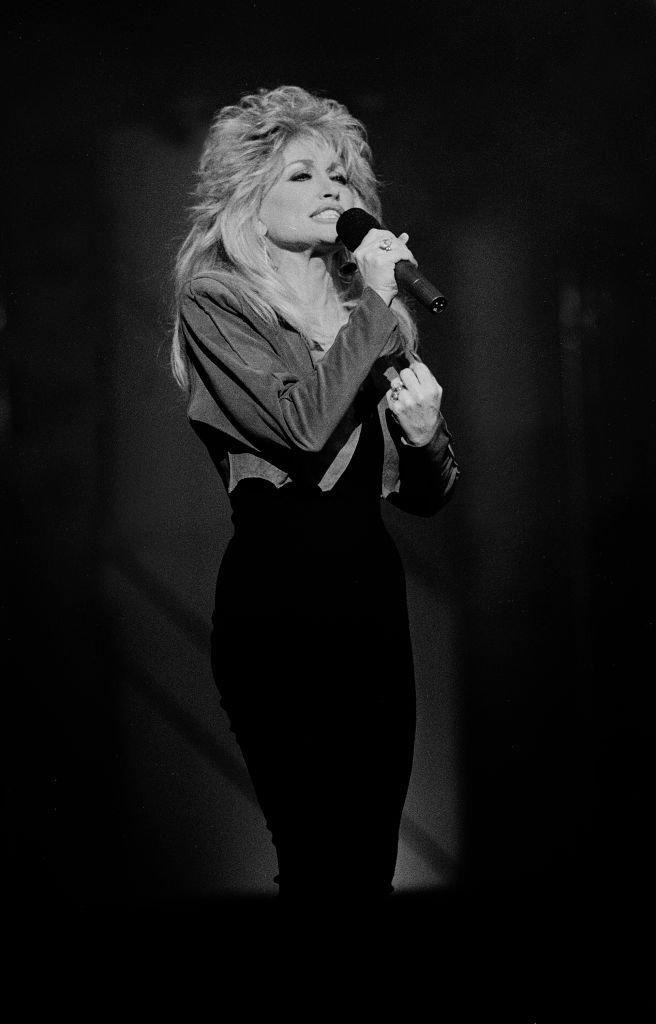 ---
WHAT'S UP WITH THE SLEEVES, DOLLY?
So if you're a country music fan, there's no way you aren't a fan or at least don't know Dolly Parton. The singer is a country music icon, who's always dressed in beautiful and fashionable outfits. Though always looking glamorous, she's always covered up. You will not see the singer in long sleeves, either in a dress, shirt or gown. 
There's a reason behind this fashion choice. Some people say it's her branding, other's say that's just her sense of fashion. However, according to Jezebel, the country star wears these specific outfits that keep her covered up, in order to hide all her secret tattoos. What secret tattoos you may ask?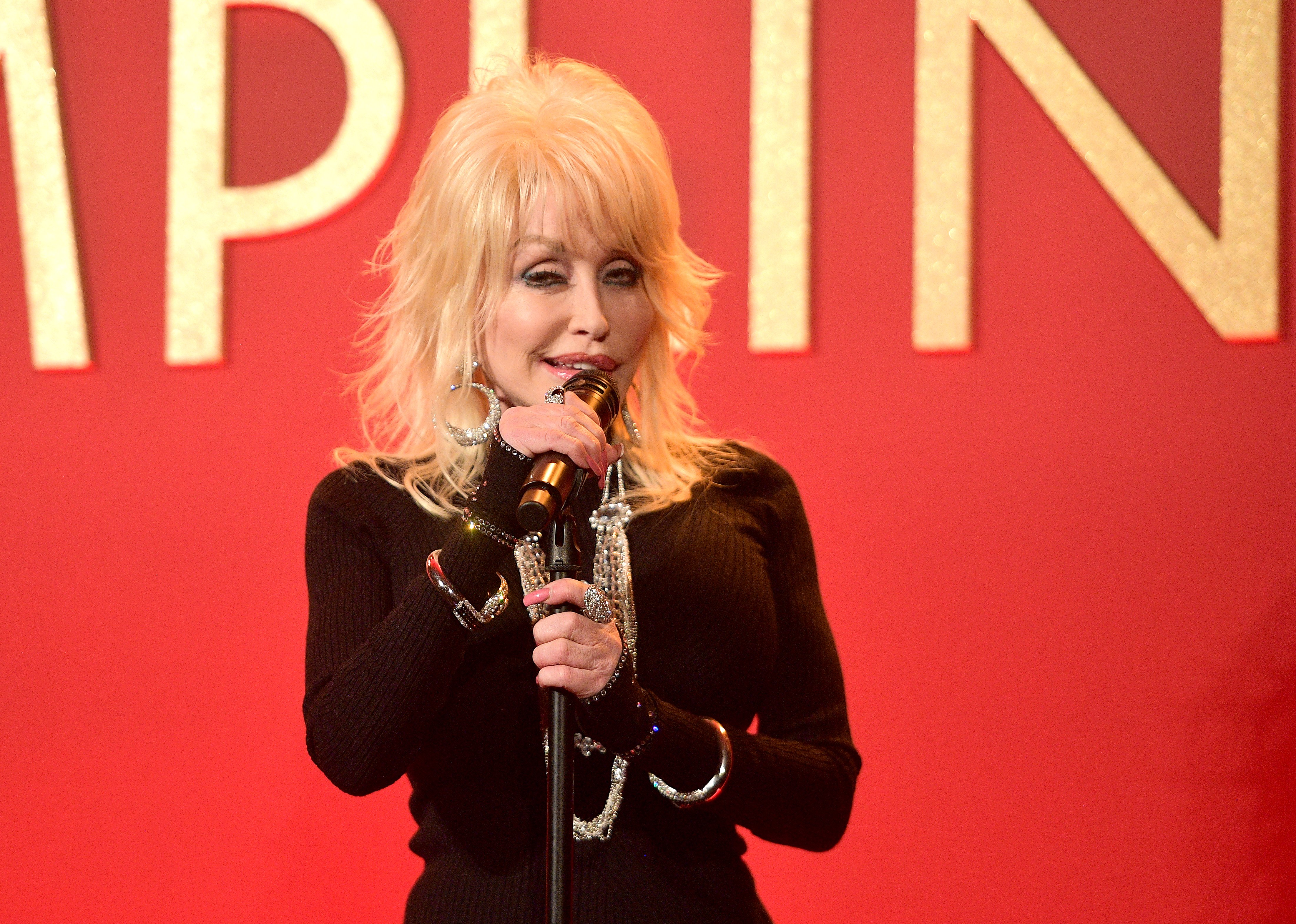 ---
IS DOLLY PARTON COVERED IN TATTOOS?
In 2013, actress and star of the British sitcom Absolutely Fabulous, Jennifer Saunders, publicly confirmed on an Australian TV show Sunday Night that Parton is covered in tattoos. Described as "the most beautiful angels and beautiful butterflies and baskets of flowers in pastel-colored tattoos," the actress recalled Parton showing her ink for the first time over dinner.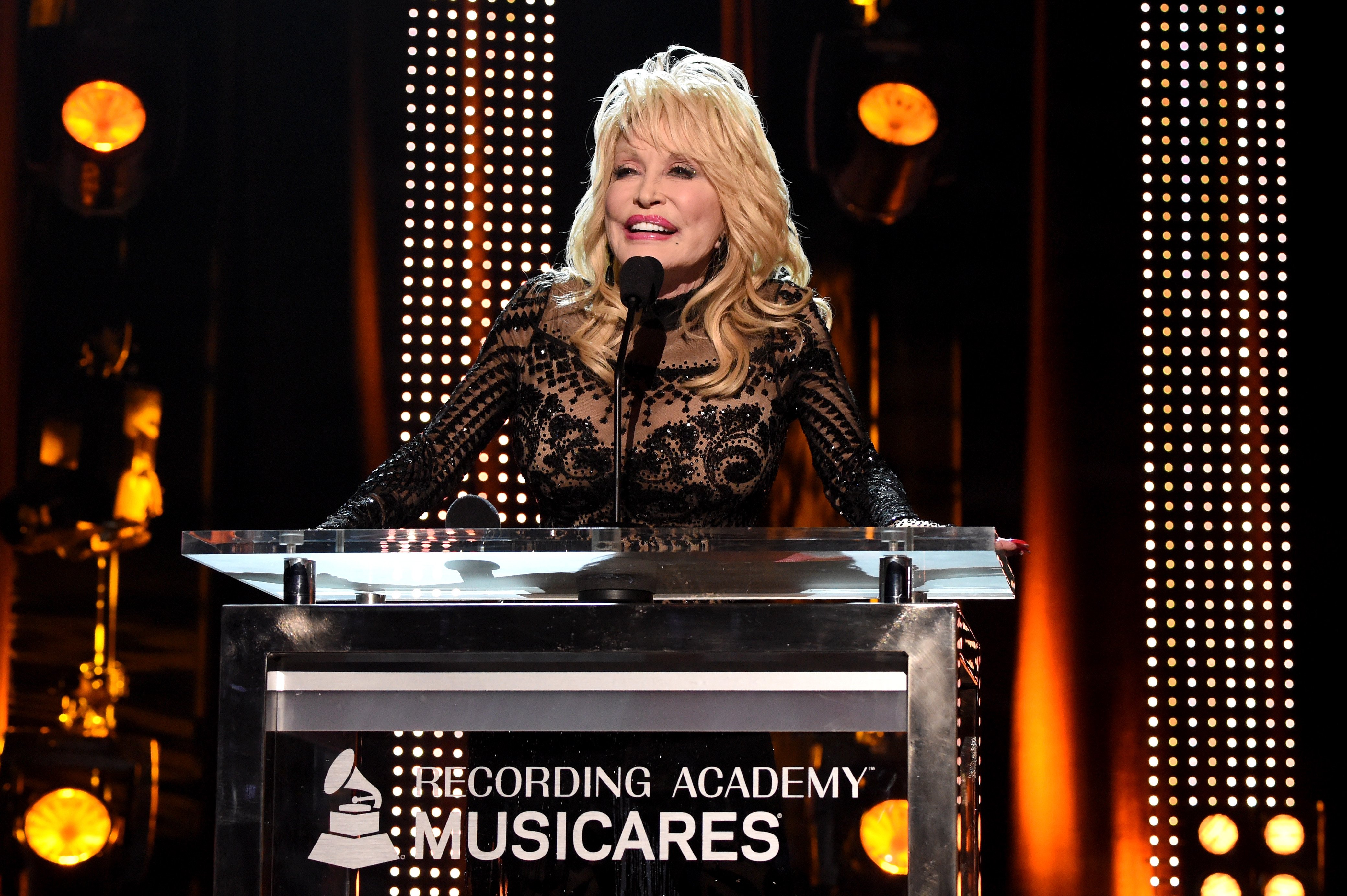 The country singer made Saunders promise to not tell a soul, however, Saunders went on to share the story on TV as well as in her autobiography, Bonkers: My Life in Laughs. With news of her tattoos finally coming out, Parton went on Good Morning America earlier this year and confirmed that she is partial to a butterfly or flower tattoo.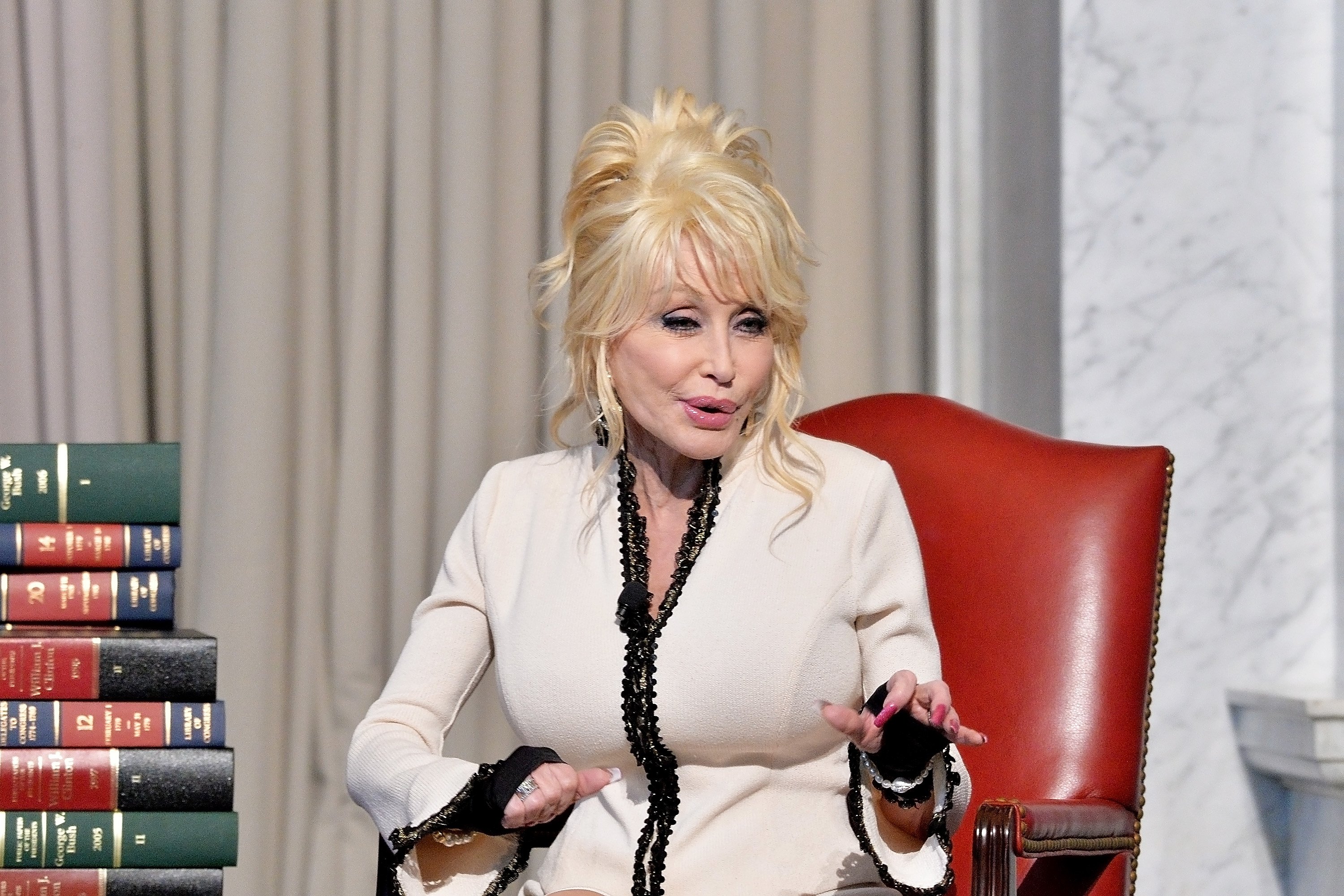 ---
GOT TO LOVE THOSE BUTTERFLIES
With songs like "Love is Like a Butterfly" and "Butterflies", these beautiful flying creatures are a recurring theme in the country singer's life. They even appear on the logo for Dollywood, Parton's Tennessee theme park. She told ABC News that butterflies "tell stories about me getting lost in the woods, and getting in trouble chasing butterflies."
Inked, a popular tattoo editorial about tattoos and its culture, states that Dolly Parton has also previously admitted to Jay Leno that she has an angel tattoo somewhere on her body. She also told Larry King that she doesn't have full tattoo sleeves or anywhere near as many tattoos as people think.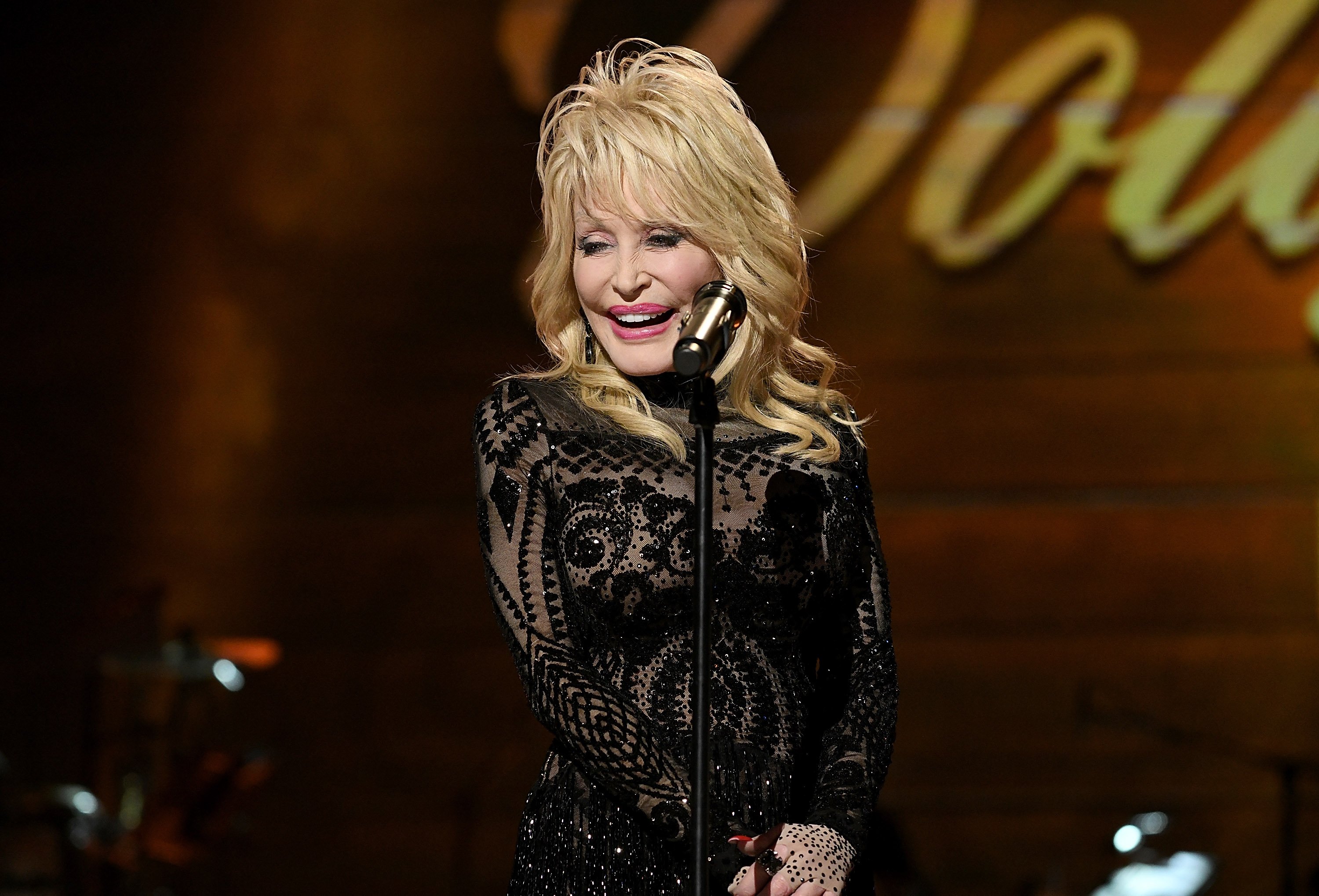 She said, "I splattered them here and there, but I wouldn't be a biker chick or anything!" However, if you take a close look at what Parton wears on the red carpet, like what Inked did in April 2019, you'll see that when she wears thin layers of white, or chiffon-like sleeves you can see her butterfly tattoo.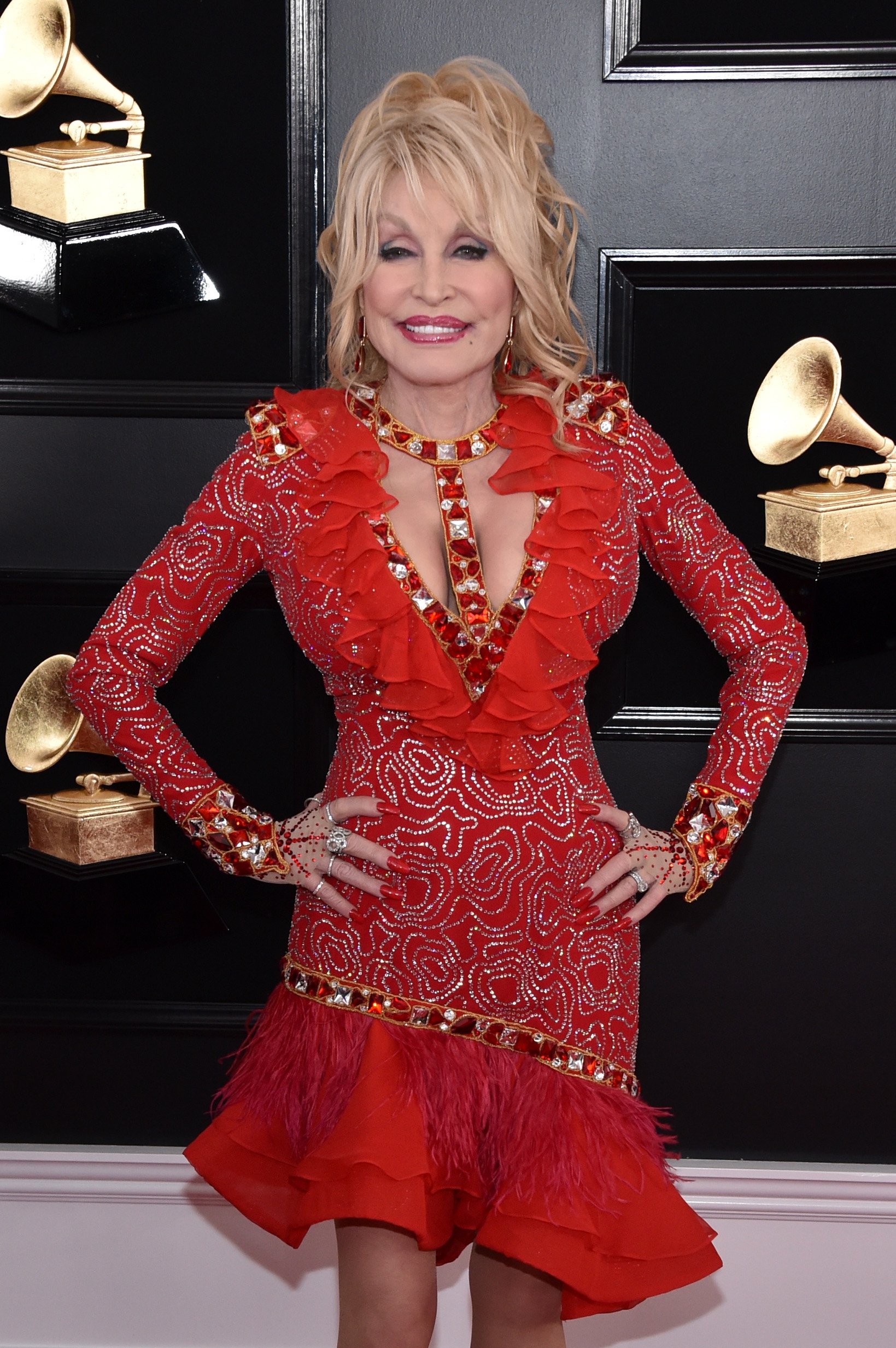 ---
DEEPER REASONS FOR THE SLEEVES
Despite never confirming the reason she wears long sleeves is to cover her tattoos, Parton has confirmed that the original reason for her ink was to cover up her scars. Wait, Dolly Parton has scars? Parton admitted, "I don't really like to make a big to-do of tattoos because people make such a big [...] deal over every little thing."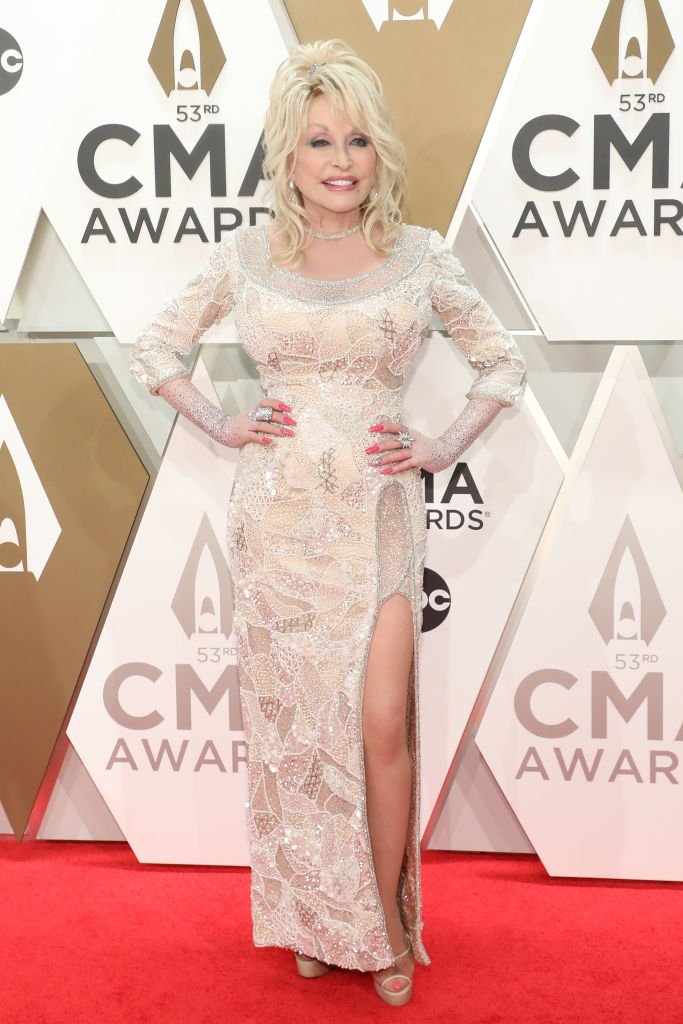 She continued, "Most of the tattoos, when I first started, I was covering up some scars that I had, 'cause I have a tendency to have keloid scar tissue, and I have a tendency where if I have any kind of scars anywhere then they kind of have a purple tinge that I can never get rid of."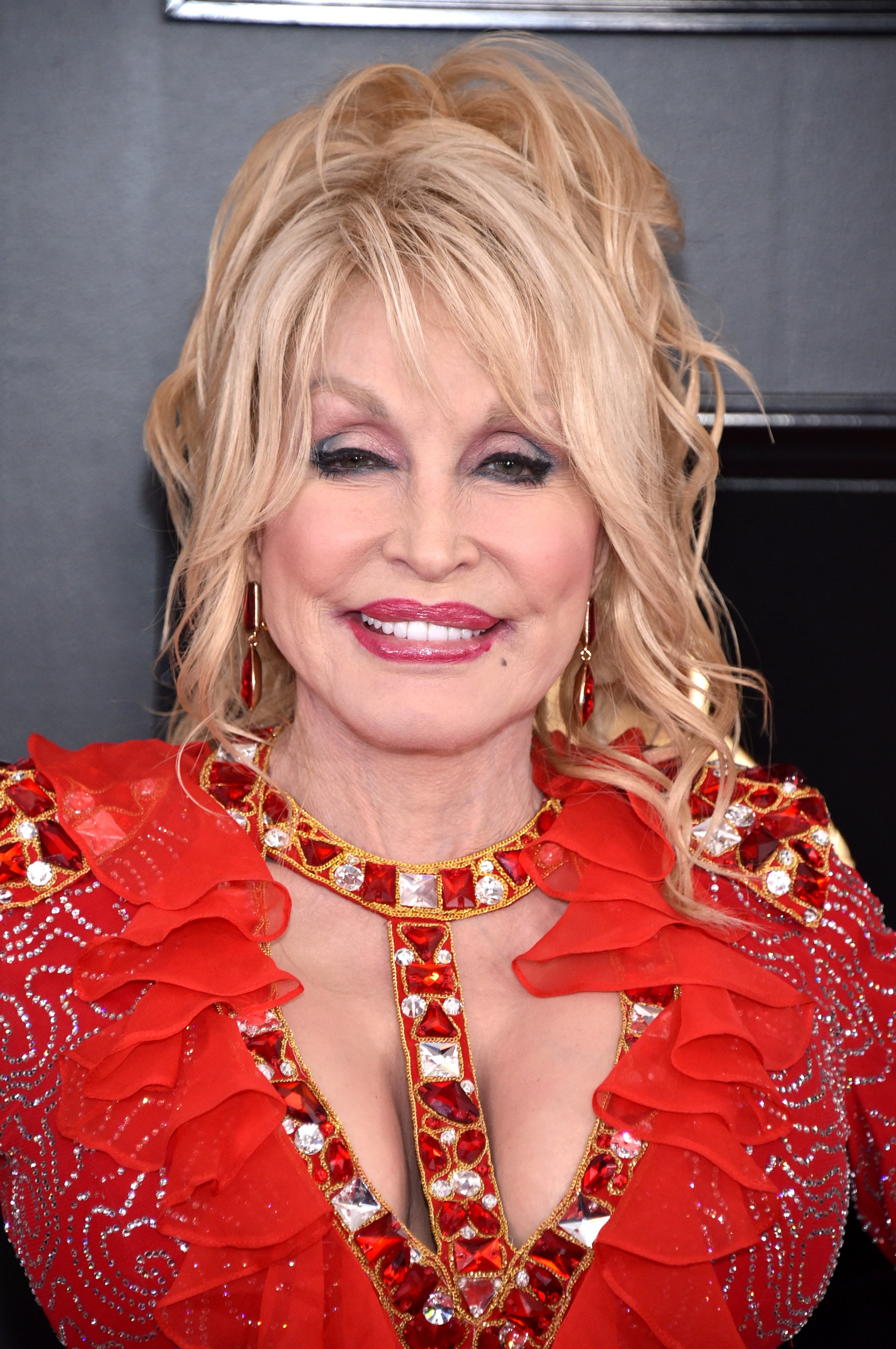 The world has speculated over and over, that wearing long sleeves is simply another way that Parton can hide her keloid scars while keeping her tattoos personal and private, revealing them only to who she chooses, rather than the entire world. And we know how picky celebrities, or anyone for that matter, can be about such things.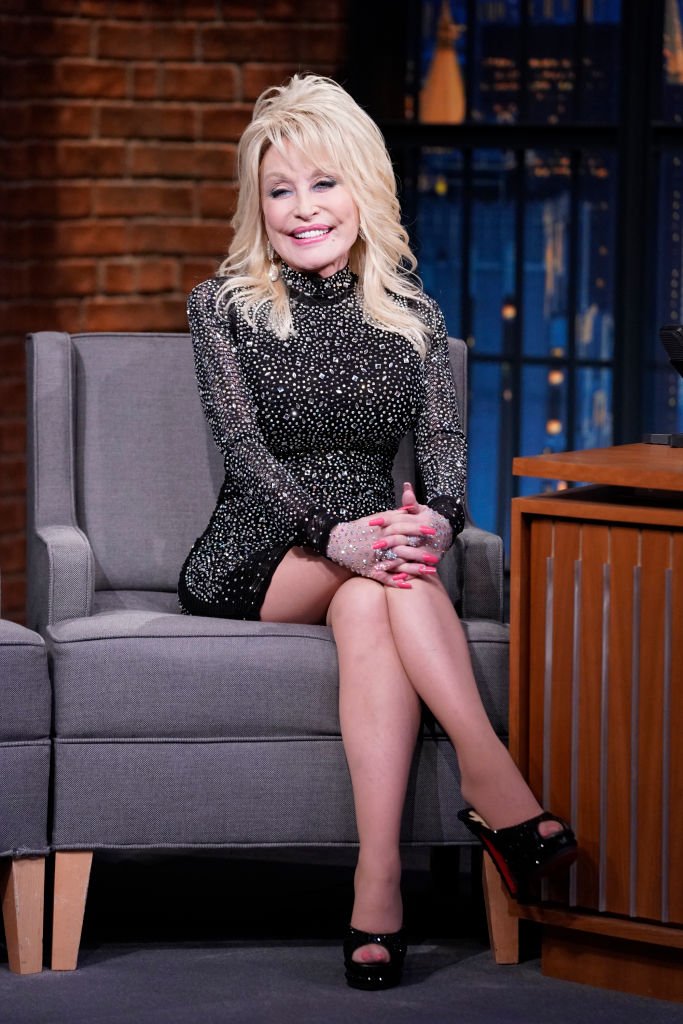 ---
SO WHAT IS A KELOID?
According to a Consultant Plastic Surgeon at the British Skin Institute, Ioannis Goutos,  "A keloid is a type of bulky scar that develops in the skin as a result of injury, infection or inflammation and spreads beyond the borders of the original field of skin damage. It is essentially an area of excessive collagen deposition."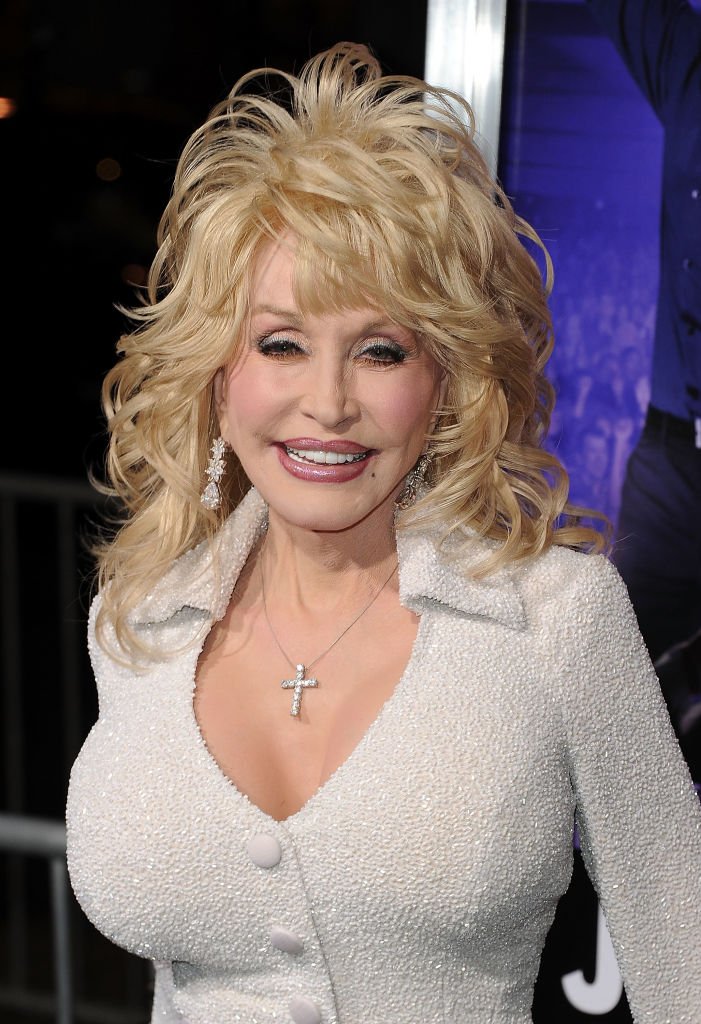 Goutos describes them as "shiny, rubbery skin lumps" that can be very unpredictable as they can take years to develop. Keloids are apparently very tricky as they can stop and start growing at different stages of life for no reason known to medical professionals. The UK's National Health System website, says they commonly appear on the upper chest, shoulders, head, and neck.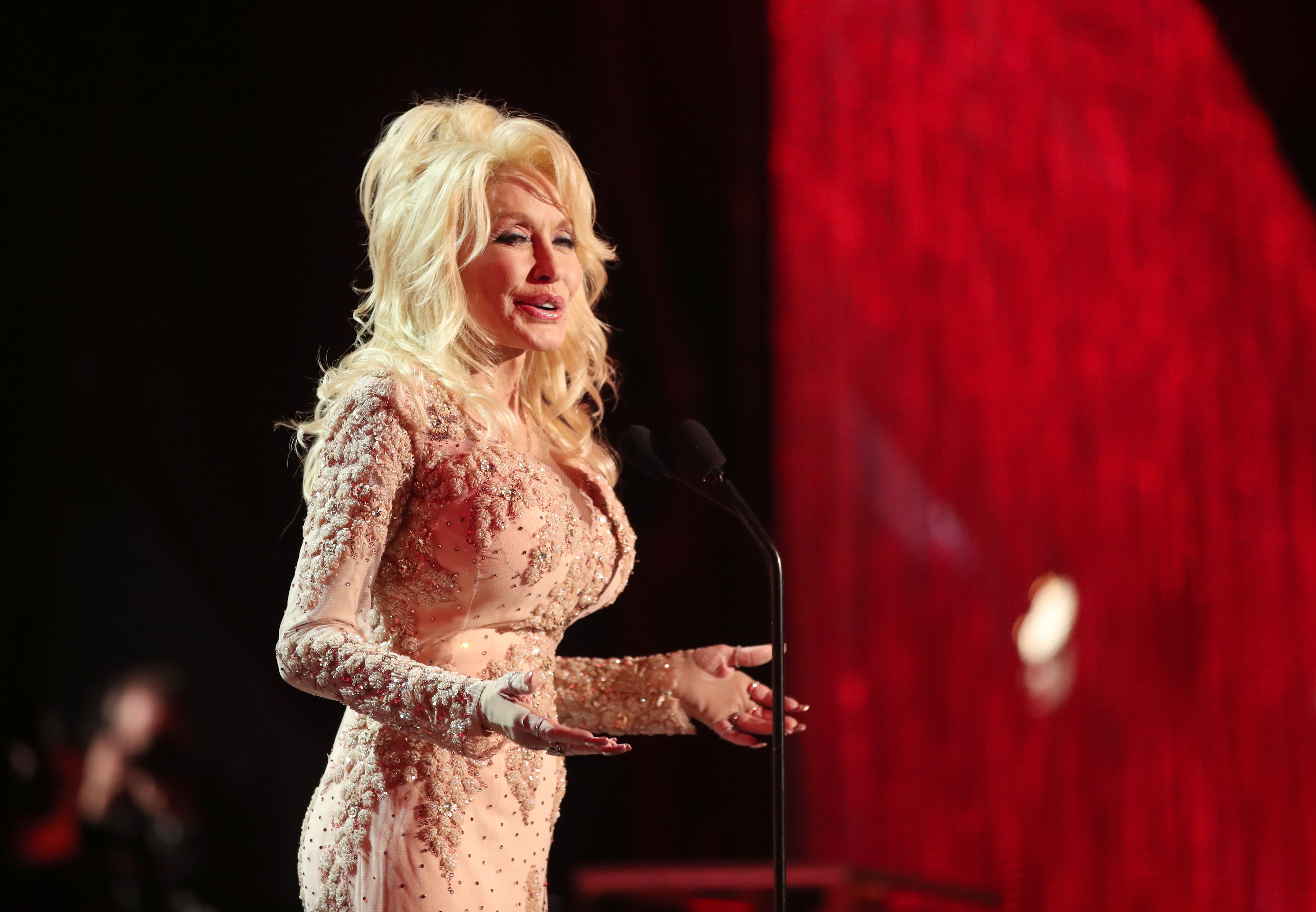 In recent years, Dolly Parton has been very open about the fact that she has keloid scars, which makes us wonder whether or not they are treatable. While there is no need to have them removed as they are completely harmless, like most scars, they will stay on your body for life, which is probably why she got tattoos instead.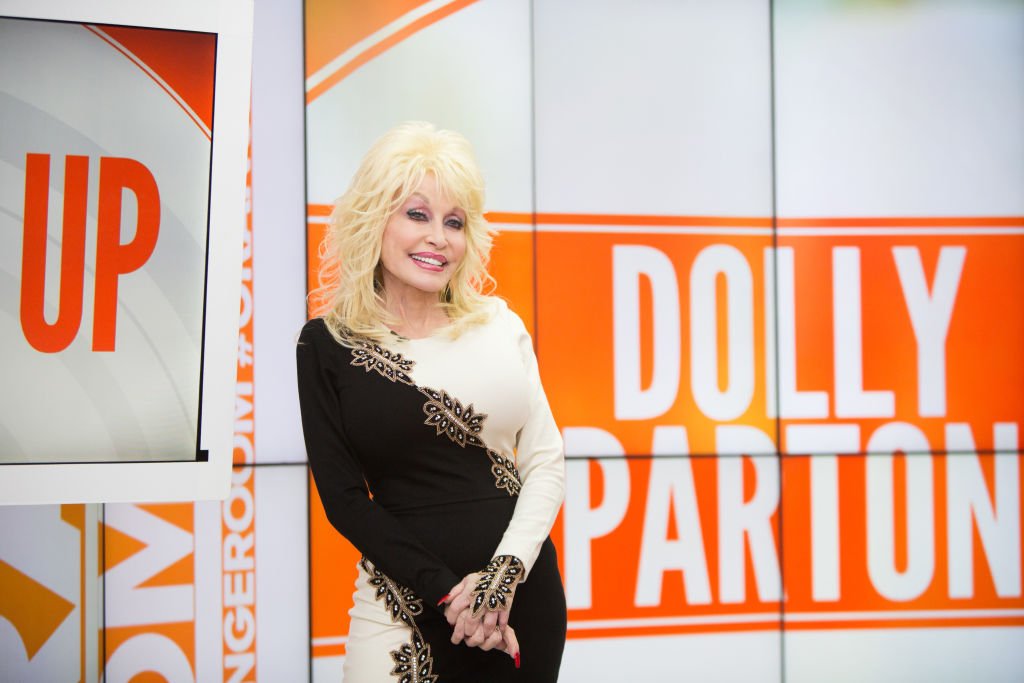 ---
Do you have any special facts about Dolly Parton that you think is worth sharing? What do you think about the country music legend having tattoos? Let us know in the comments section and make sure to stay locked-in to Amomama for more great content on your favorite tv shows, movies and celebrities.
Sources: ABC News, Good Morning America, Jezebel, Vanity Fair, Closer Weekly,