Friends: 14 Supporting Actors and Their Lives Now
Friends is our favorite TV show of all times! We know so much about the main characters and the actors who portrayed them, but how much do we know about the supporting cast of Friends? What does Maggie Wheeler really think of people in the street who ask her to laugh like Janice? And is Gunther still single? Let's find out!
---
13/14. ELLIOTT GOULD AND CHRISTINA PICKLES AS JACK AND JUDY GELLER
Ross and Monica's parents were such a sweet couple! Sometimes, even too sweet… Both of the actors had a rich acting background before taking on the roles of Jack and Judy, and after the series ended, they kept on appearing on the small and big screens.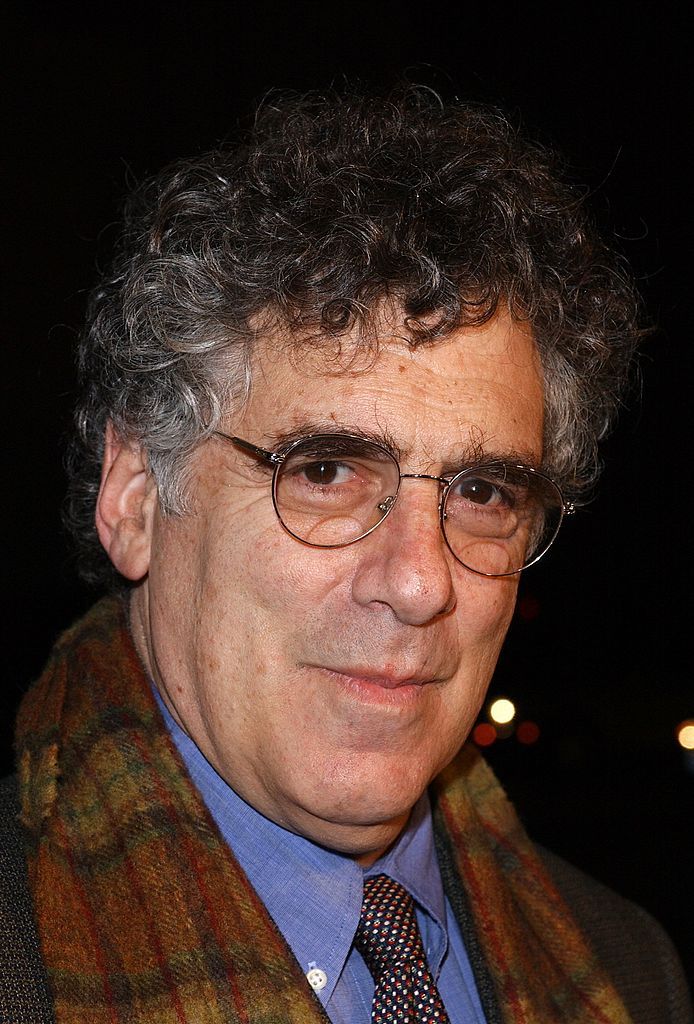 ---
Elliott Gould's most notable appearance was in Ocean's 11, 12, and 13, where he played flamboyant business kingpin, Reuben Tishkoff. The actor also played in the Showtime crime series Ray Donovan and had a small role in Contagion, a movie that regained popularity this year due to the current pandemic.
Meanwhile, Gould's on-screen wife Christina Pickles didn't rest on her laurels either. The actress made guest appearances in How I Met Your Mother as Lily's grandmother and in 9JKL, where Gould was part of the main cast. Even though she mostly played episodic roles, Pickles still managed to receive quite a few Emmy nominations.
---
12. TOM SELLECK AS RICHARD
The eye doctor was one of the most unexpected boyfriends Monica had because he was way older than her. But the audience loved him, especially since he was already a popular and beloved actor. Before playing Richard, Tom Selleck starred in Magnum P.I.  - a role that earned him sex symbol status. So after leaving the show, Selleck continued his career.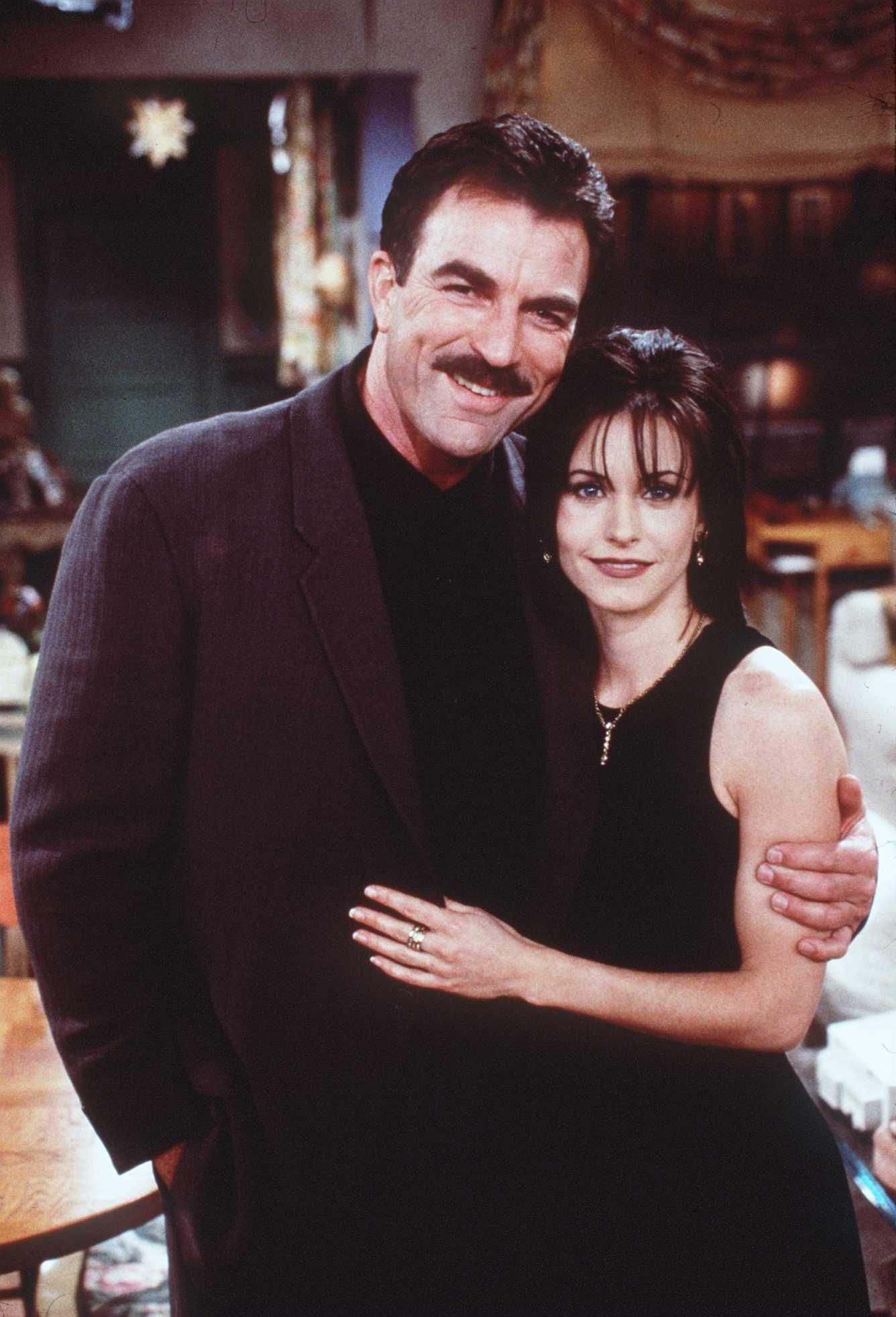 ---
He has quite a long list of credits that include the lead part in the Jesse Stone franchise and the CBS police drama series Blue Bloods. These days, Selleck lives with his wife on an avocado ranch in California where he seems to be having the time of his life! 
As he shared in an interview with People Magazine,  "I like to get outside and work on the ranch, from fixing roads to clearing brush. I hate going to the gym, so sweating outdoors sure beats sitting on a stationary bike staring at my navel." 
It sure does and it must be a marvelous place to stay during the quarantine, right?
---
11. JON FAVREAU AS PETE
Having come all the way from Monica's millionaire boyfriend to a failed Ultimate Fighting champion, Pete Becker is certainly remembered by all Friends fans. In real life, Jon Favreau has never wanted to take part in ultimate fighting, but he did have a hand in creating one of the most beloved superheroes on the big screen.
After all, if it wasn't for Favreau, we'd probably never see Robert Downey, Jr as Iron Man because he was the one who convinced the doubtful casting directors that he was THE actor for the part. Thank you for that, Jon!
---
Other than his active participation in the Marvel Cinematic Universe, Favreau is also into the Star Wars Universe. He voiced Death Watch's leader in the animated series Clone Wars and last year he created and produced the Star Wars TV series The Mandalorian.
And did you know that Favreau also directed and produced last year's The Lion King live-action film, as well as the pilot episode of Young Sheldon? This guy is all over the place!
---
10. JAMES MICHAEL TYLER AS GUNTHER
Having been in more than half the total episodes of Friends, he became the most frequent guest star to appear on the show. Gunther's best known for having a major crush on Rachel and hating Ross for being her on-and-off-again boyfriend. In the show, he never started a relationship with the woman he liked,  but in real life, James Michael Tyler was much luckier.
---
The actor is now married for the second time. And here's a fun fact: his wife had never watched Friends until they started dating! Is she from another planet or something? Well, at least, as the actor jokes, "she didn't marry into the Gunther fame!"
---
And this fame is still alive. Since the show ended, Tyler has been traveling around the world and opening Central Perk replicas. And he also appears on TV once in a while. For example, you can see his cameos in Scrubs, iCarly, and a few short movies.
So it looks like Gunther remains Tyler's most prominent role. Does this mean that he wants to revisit the past and play the white-haired barista again? No, not really. When asked what he thinks about a Friends reboot, the actor simply said, "Why mess with perfection?" We couldn't think of a better way to say it!
---
9. GIOVANNI RIBISI AS FRANK BUFFAY JR.
Phoebe's newfound brother Frank grew to become one of the most successful Friends actors. Not as popular as Paul Rudd, but still…After graduating from the show, Ribisi took part in a number of blockbusters where he played secondary yet meaningful characters.
---
Among other successful movies, he's acted in Saving Private Ryan, Lost in Translation, Cold Mountain, and, of course, Avatar. On TV, he has appeared in the sitcoms Dads and My Name Is Earl. Looks like Ribisi is an expert on how to play memorable supporting characters! Hopefully, one day we'll see him in the main role, as well.
---
8. ANNA FARIS AS ERICA
Before joining Friends as the woman who gave birth to Monica and Chandler's babies, Anna was already quite popular for her roles in the Scary Movie franchise. But afterward, she seemed to become even more famous - she even took on a few dramatic roles!
---
One of them was in Brokeback Mountain, a critically-acclaimed movie that starred Heath Ledger and Jake Gyllenhaal. Right now, Faris is taking the world of TV by storm with her role in Mom, a funny but realistic sitcom about a dysfunctional daughter/mother duo. 
A lot of critics have praised Anna's performance in the series with Boston Herald saying: "This is dark material, yet Faris balances it with a genuine winsomeness, able to wring laughs out of the most innocuous lines." 
Don't know about you, but we're sure that Anna is yet to show us how wonderfully she can play dramatic roles!
---
7. CHRISTINA APPLEGATE AS AMY
Who could've played Rachel's needy, self-centered sister better than Christina? She was as perfect as Reese Witherspoon, who was another spoiled sister of Rachel's. By the way, did you know that Reese and Jennifer Aniston became BFFs after Reese's guest appearance on the show?
After her two memorable appearances in Friends, she kept on killing it on the small and big screens. Among other projects, we can see her in Anchorman: The Legend of Ron Burgundy, Vacation, Bad Moms, and, of course, Samantha Who?, where she played the main role.
---
These days, you can see her on Netflix in the dark comedy series Dead to Me, for which Christina received an Emmy nomination for Outstanding Lead Actress in a Comedy Series.
But in the years that passed after Friends, Applegate didn't only delight her fans with her funny roles, she also managed to beat breast cancer, gave birth to a daughter, and received the Saint Vintage Love Cures Award for her charity work. Way to go, Christina! 
---
6. COLE SPROUSE AS BEN GELLER
Ah, baby Ben! He was so cute in the show. The little boy who learned everything about Hanukkah from a Holiday Armadillo was played by Cole Sprouse. Oh, fun fact – The One With the Holiday Armadillo is actually Sprouse's favorite episode! Alongside his twin brother Dylan Sprouse, Cole performed a lot of roles as a kid.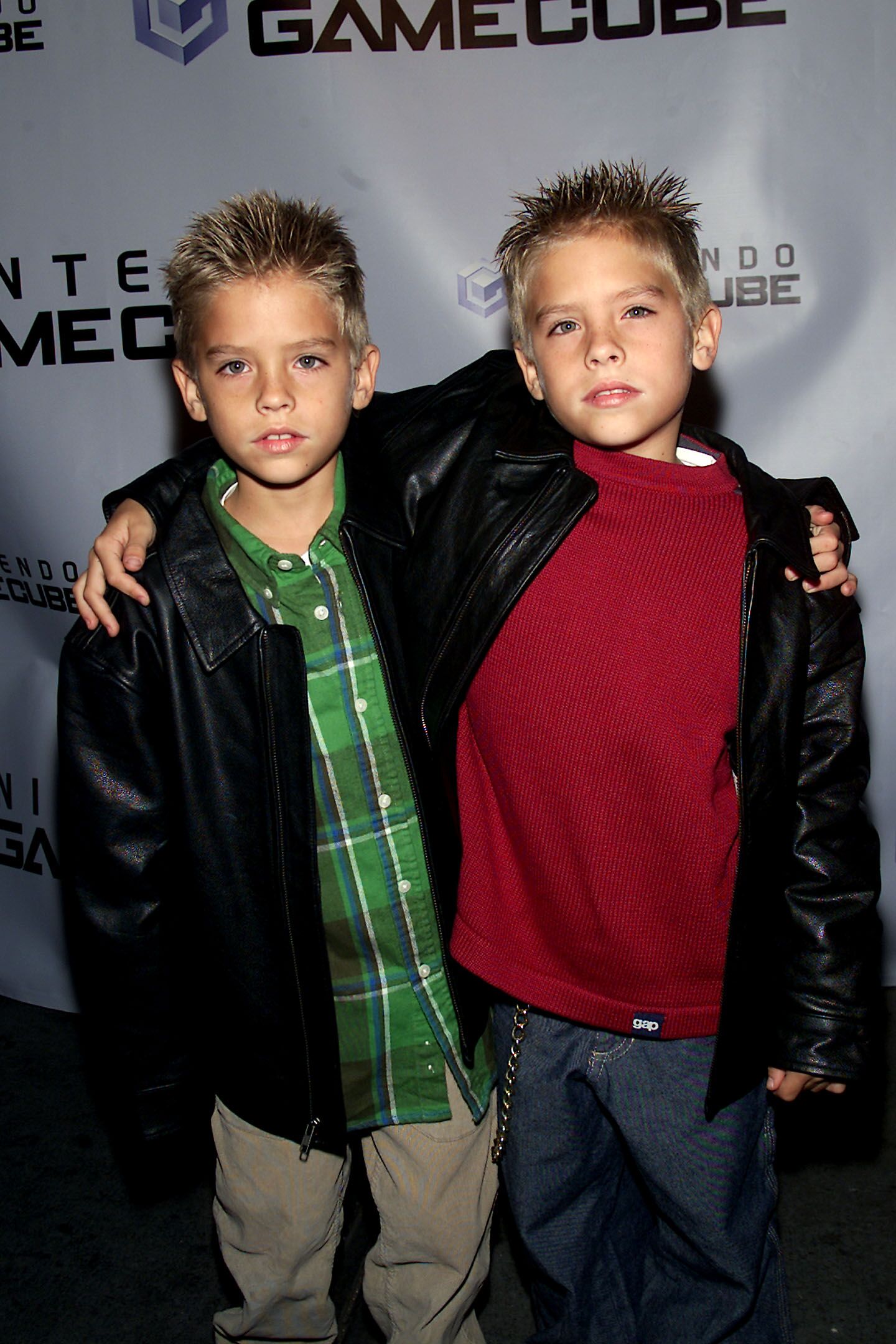 ---
But in Friends, he was the only one who played Ben. After he stopped appearing in the iconic show, he had a lot of other roles on TV. For a long time, he was on the Disney Channel, playing Cody Martin in The Suite Life of Zack & Cody along with Dylan.
And now he's famous as Jughead Jones, one of the main characters of Riverdale. Discussing his current fame with Today, Sprouse revealed that a lot of Riverdale fans didn't even know that he was on Friends!
"With the success of Riverdale, people ended up going back and realizing I was on Friends because both shows are on Netflix," Sprouse explained. "And they ended up kind of discovering that I was there, which was weird."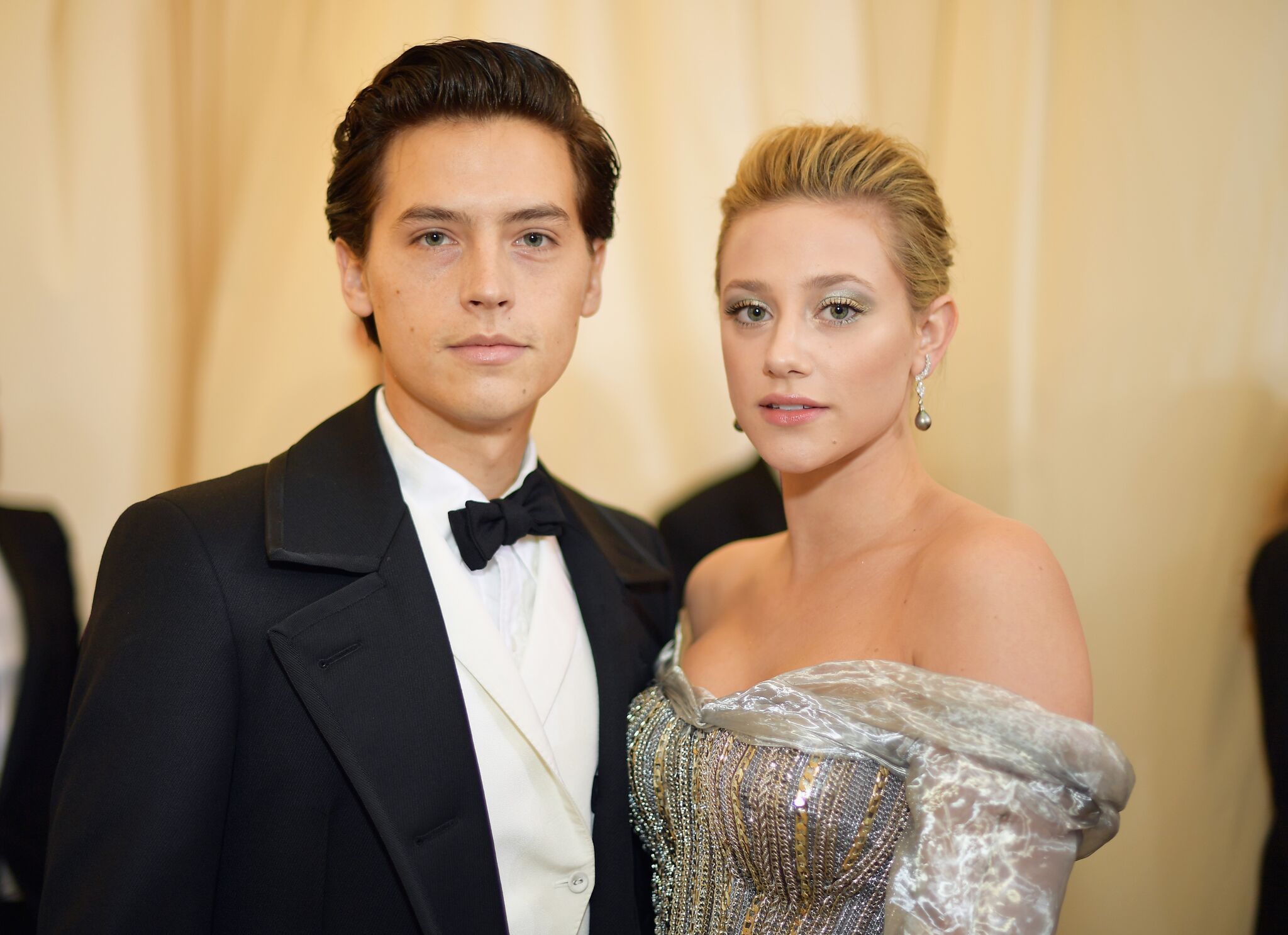 ---
5/4. NOELLE AND CALI SHELDON AS EMMA
Another child Ross had on the show was played by two sweet twin girls. Since the series ended and their on-screen parents ended up together, they didn't act much. The only movie in their filmography is the short adventure film Rougarou that was released four years ago. But, we must say, the girls are still enjoying their fame from Friends.
---
Last year, Cali posted a photo from the set of the episode where Emma was celebrating her first birthday, captioning it "The one where it all began…" In an interview with The Insider, she shared that both she and her twin were very well looked after on the set. 
"All of the cast were super nice to us, they treated us all like little princesses and when we had holidays and stuff, they'd give us little Christmas gifts," she said. 
---
Her sister Noelle, who is doing modeling jobs these days, also posts Friends-related photos quite often. For example, on the 25th anniversary of Friends, she photoshopped herself, Cali, and other kid actors who played in the show on the famous orange couch, congratulating everyone on the monumental date. This photo looks so funny, doesn't it? 
---
3. EDDI CAHILL AS TAG
You surely remember Rachel's inexperienced assistant who later on became her boyfriend because he was SO cute! Of course, their relationship didn't last long. But for Eddie Cahill, it was only the beginning of his career on TV. Since then, he has made guest appearances in Sex and the City, Charmed, and Law and Order: SVU.
---
Besides that, he is also the lead role in CSI: NY. We can also see him in Under the Dome, an adaptation of Stephen King's novel and in the ABC legal drama series Conviction alongside Hayley Atwell. Even though Cahill has come a long way since Friends, he still has fond memories of the series.
"The reach of that show is remarkable to me. I was 22! So every time someone says, Friends, I'm like, 'Whew! Still got it!'" he shared with Glamour.  Apparently, he's very happy to be part of such a great show! Well, who wouldn't be?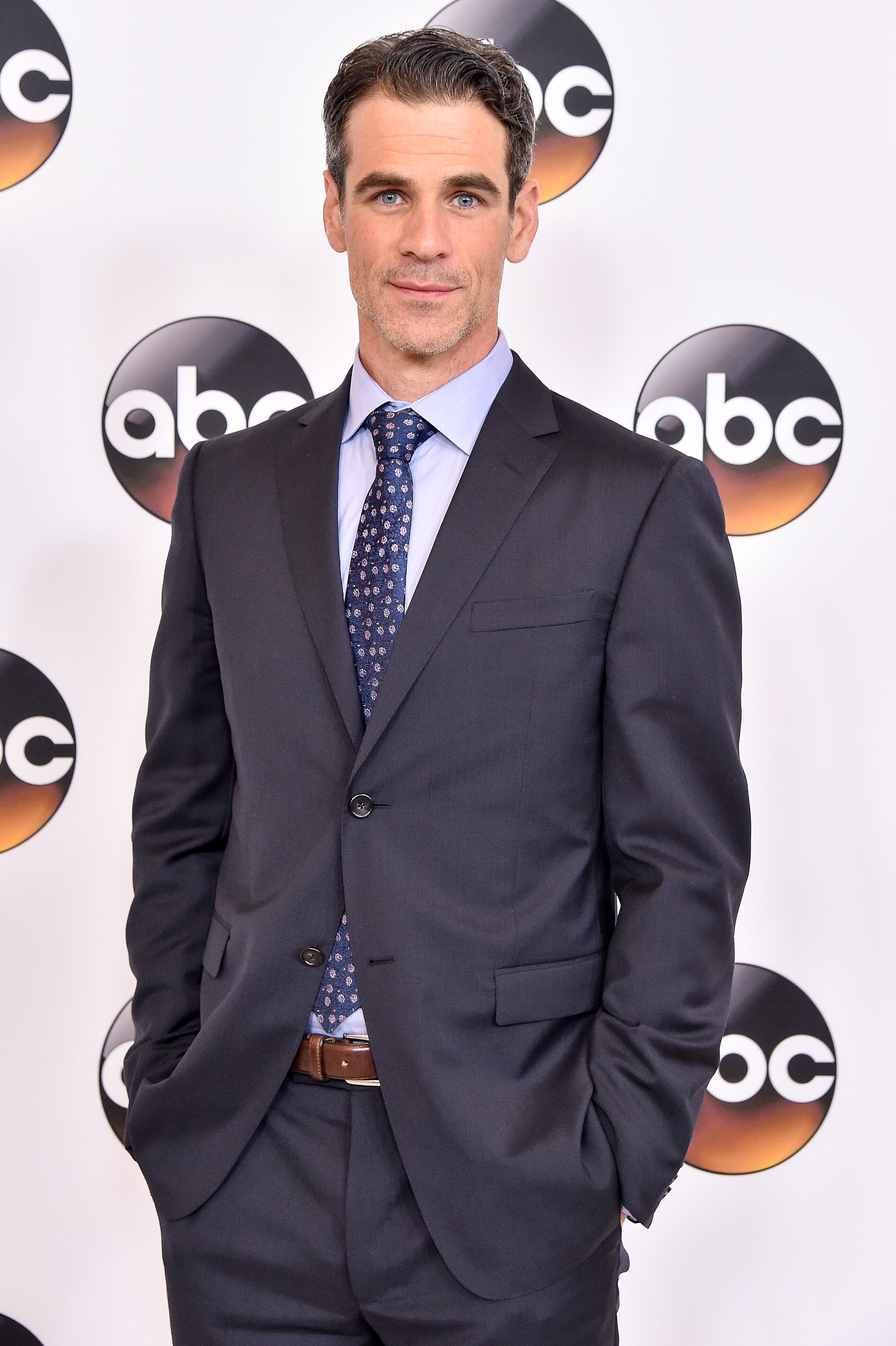 ---
2. PAUL RUDD AS MIKE
Phoebe's on-screen husband Mike seems to have found a fountain of youth because he just doesn't age... Can you even believe that he's over 50 years old now? We can safely say that Paul Rudd has become one of the most successful actors from the show!
---
His extensive filmography includes Anchorman: The Legend of Ron Burgundy, Night at the Museum, Knocked Up, and, of course, Ant-Man. Almost five years ago, Rudd received a star on the Hollywood Walk of Fame.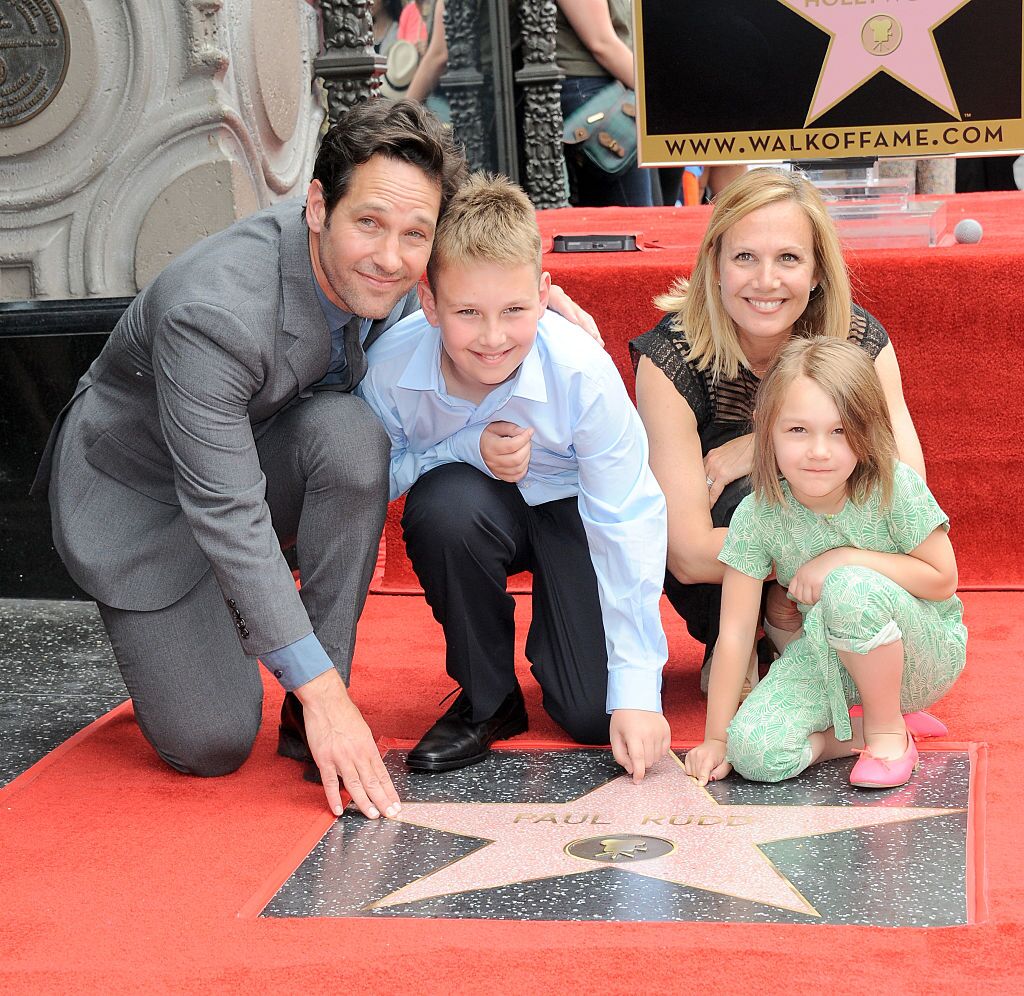 ---

During the ceremony, the actor, with his intrinsic sense of humor, commented: "I remember being a kid and walking this boulevard and reading the names and thinking about what so many other millions of people thought about, which is, you know, 'Who's that?'" 
And now he's one of these 'who's that' people, too! We're proud of you, Paul!
---
1. MAGGIE WHEELER AS JANICE
Oh. My. Gawd. Could we ever forget her? Of course not! Even the show writers couldn't forget her and featured the annoying but beloved character at least once in every single season of Friends! Viewers loved her and she still can't escape the fame that came from the show.
---

"People stop me on the street and they say, 'Will you laugh? Will you do the oh my god?' whatever it is, and we have a great time. […] It makes me happy to bring a little happiness to them," Wheeler shared with E! News. 
These days, Maggie Wheeler still plays supporting characters in TV shows and sitcoms. Some of her most notable appearances were in How I Met Your Mother, Curb Your Enthusiasm, Californication, and Shameless. Doesn't Wheeler deserve an award like "Queen of Sitcoms"? We're sure she does!