Tom Hanks Is Loving Husband and Father of Four: Closer Look at Actor's Blended Family
Actor, producer, and director, Tom Hanks is one of the biggest names in Hollywood. He has left his mark on pop-culture throughout his career. His continued success has tickled our fancy, and we've decided to take a look at the actor's life, and that of his family members. Here's all you need to know about Tom Hanks and his family.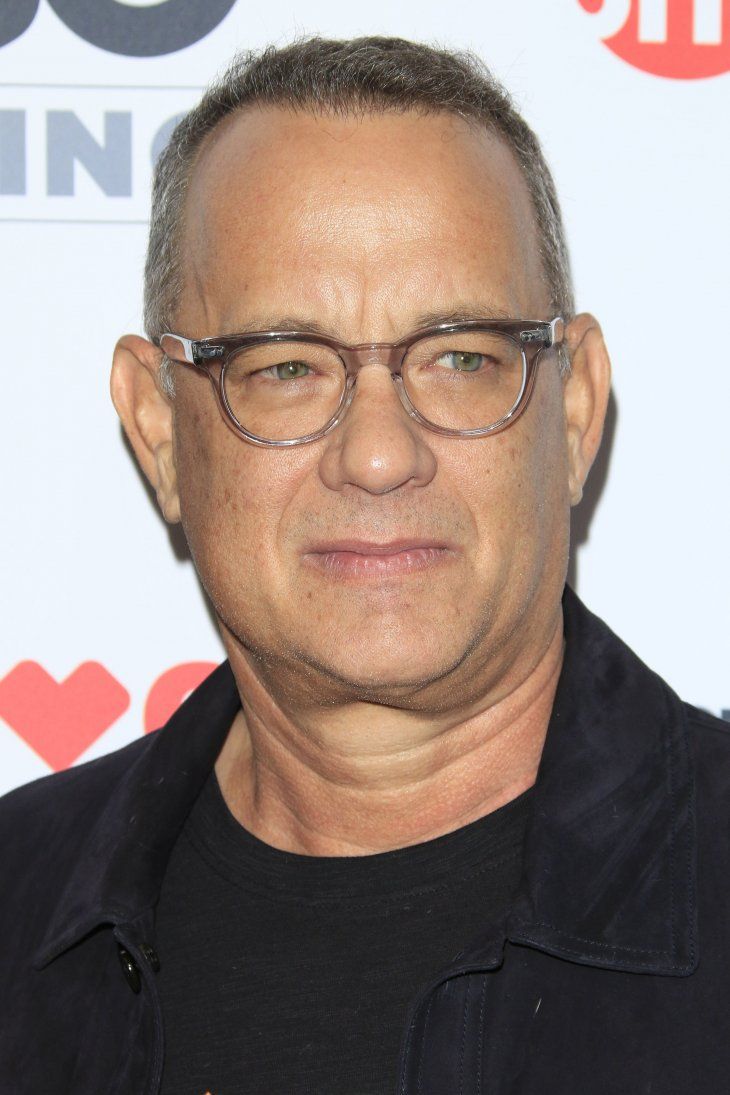 ---
A POP-CULTURE ICON & A FAMILY MAN
You know him award-winning films like "Forrest Gump", "Castaway", and "Saving Private Ryan" to name a few.  He helped create stunning television programs like "Band of Brothers" and "The Pacific". His love for history has also seen him produce shows with CNN about how the world has been shaped over the decades.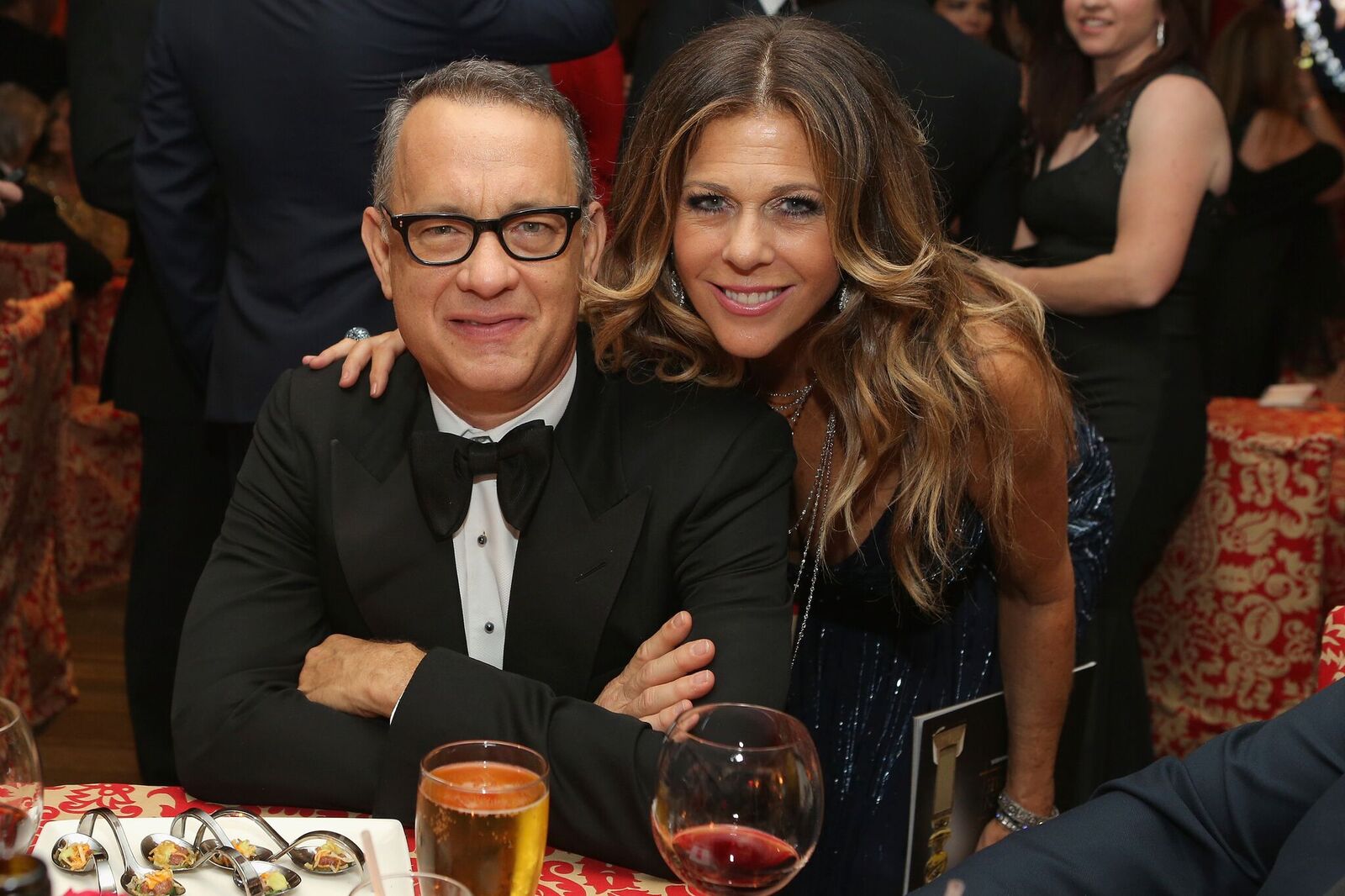 As great as he is in the entertainment industry, he is also an amazing family man. He's the head of a beautifully blended family, with fellow actress and second wife, Rita Wilson. You're probably familiar with his son Colin too. However, the actor has three more kids that are relatively unknown. Let's backtrack a little bit before getting into them.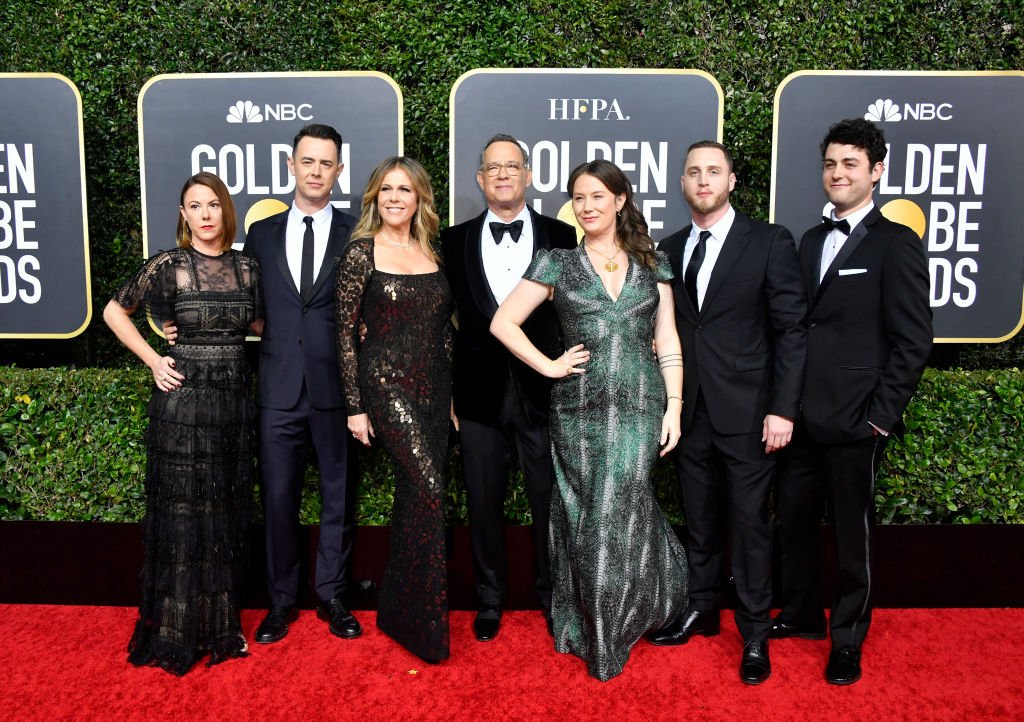 ---
BEFORE HE WAS A STAR
Born Thomas Jeffrey Hanks in Concord, California, the actor's mother is Janet Marylyn (Frager), a hospital worker, and his father Amos Mefford Hanks, an itinerant cook. His mother's family, originally surnamed "Fraga", was entirely Portuguese, while his father was of mostly English ancestry. Tom grew up in what he has called a "fractured" family.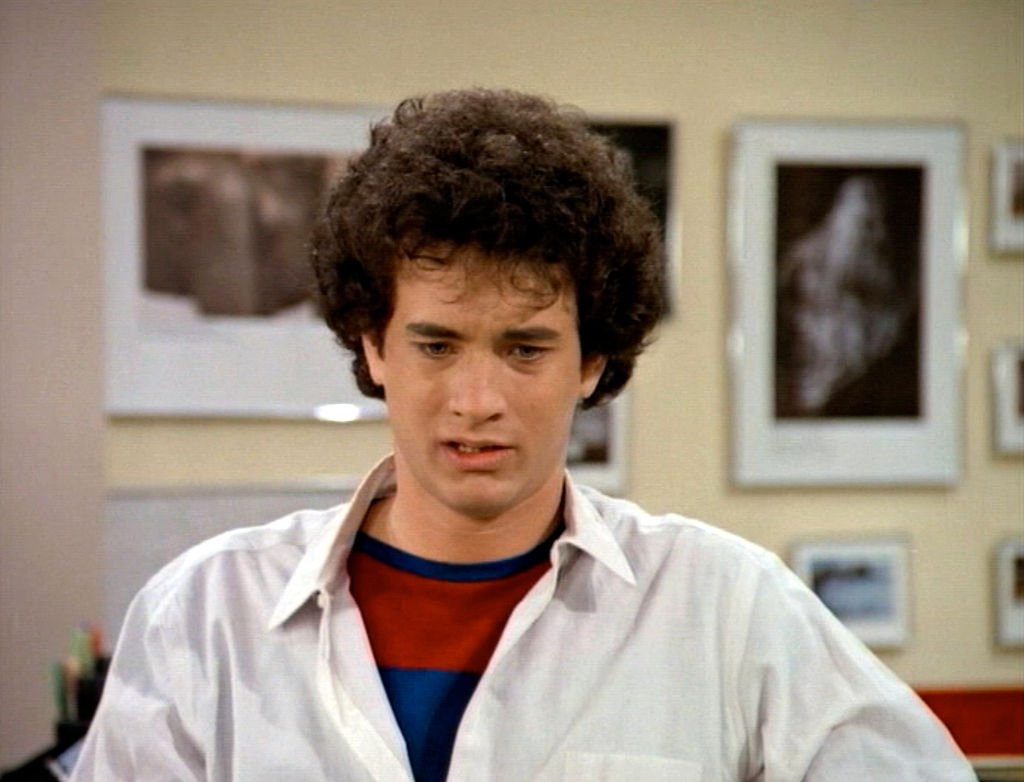 It wasn't fractured in the sense that he grew up in traumatic circumstances but he moved around a great deal after his parents' divorce in 1960, living with a succession of step-families. There were no major problems - just a confused childhood. In 1965, his father married a San Francisco native with two kids, who he lived with.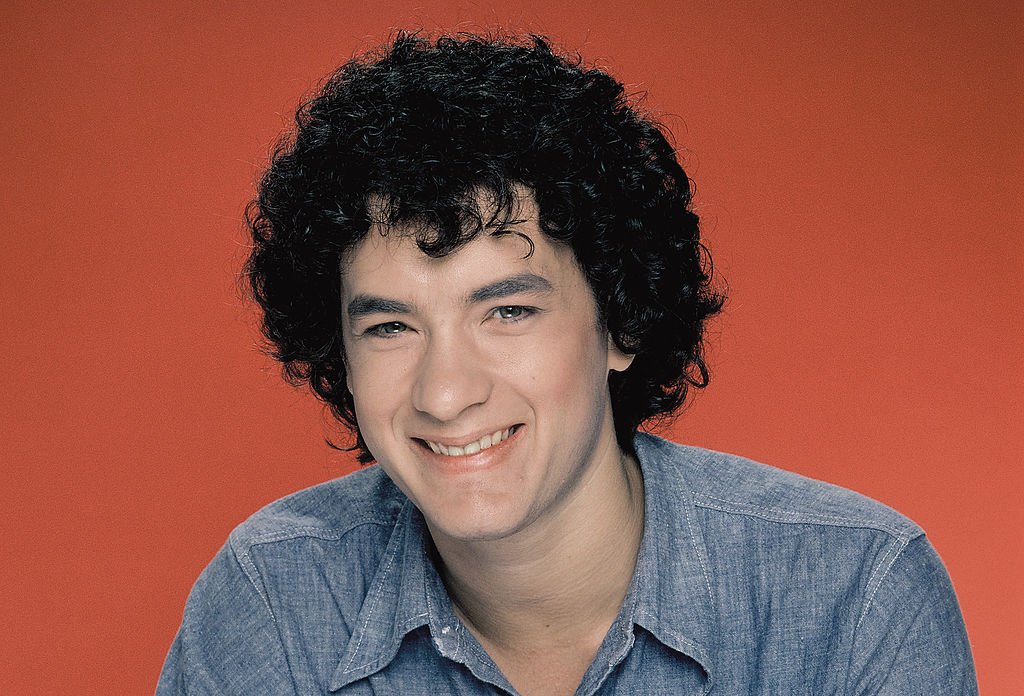 ---
GETTING INTO ACTING
Hanks studied theater at Chabot College in Hayward, California and transferred to California State University, Sacramento after two years. He told New York magazine in 1986, "Acting classes looked like the best place for a guy who liked to make a lot of noise and be rather flamboyant. I spent a lot of time going to plays."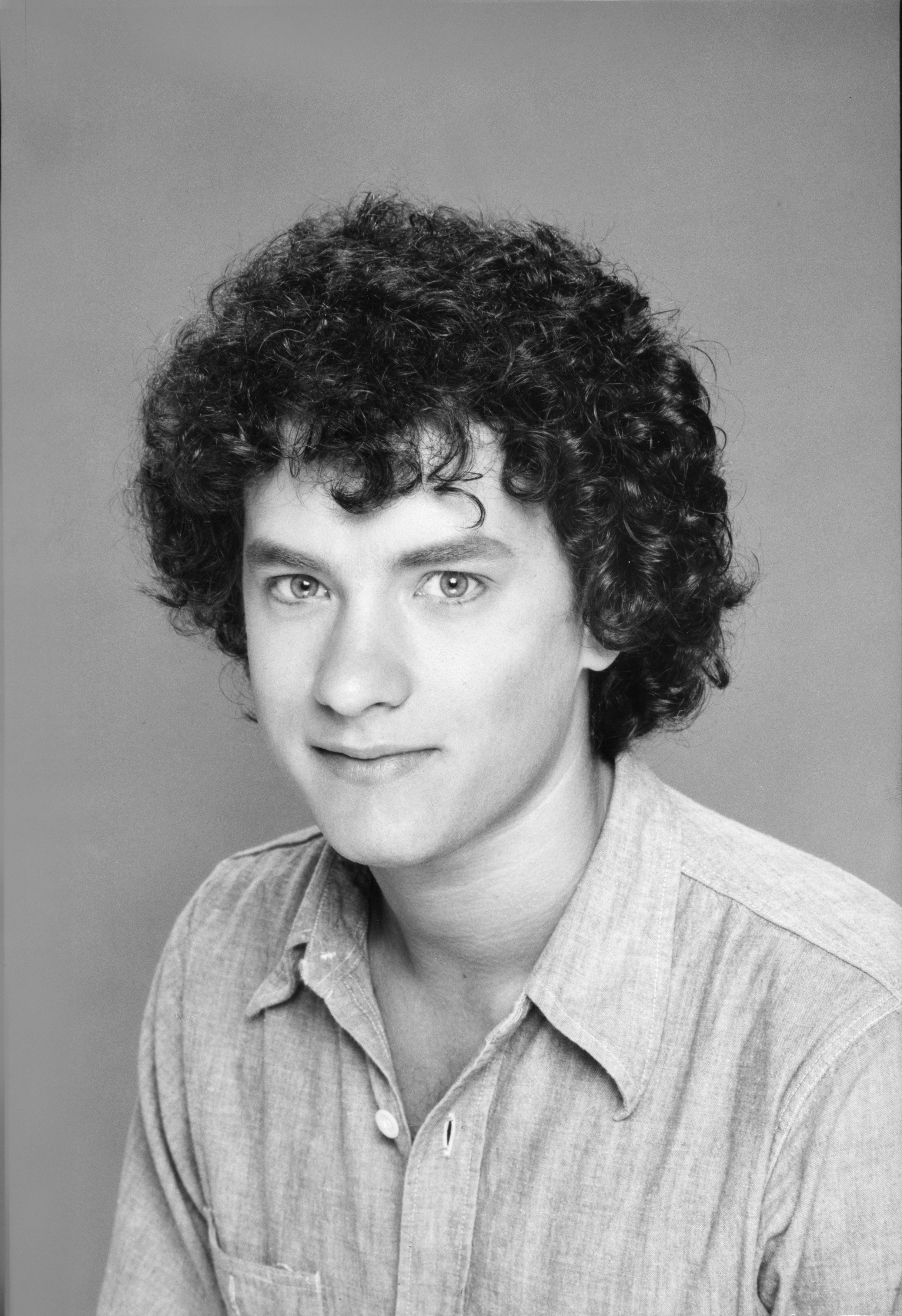 "I wouldn't take dates with me. I'd just drive to a theater, buy myself a ticket, sit in the seat and read the program, and then get into the play completely. I spent a lot of time like that, seeing Brecht, Tennessee Williams, Ibsen." While studying theater, Hanks met Vincent Dowling, head of the Great Lakes Theater Festival in Ohio.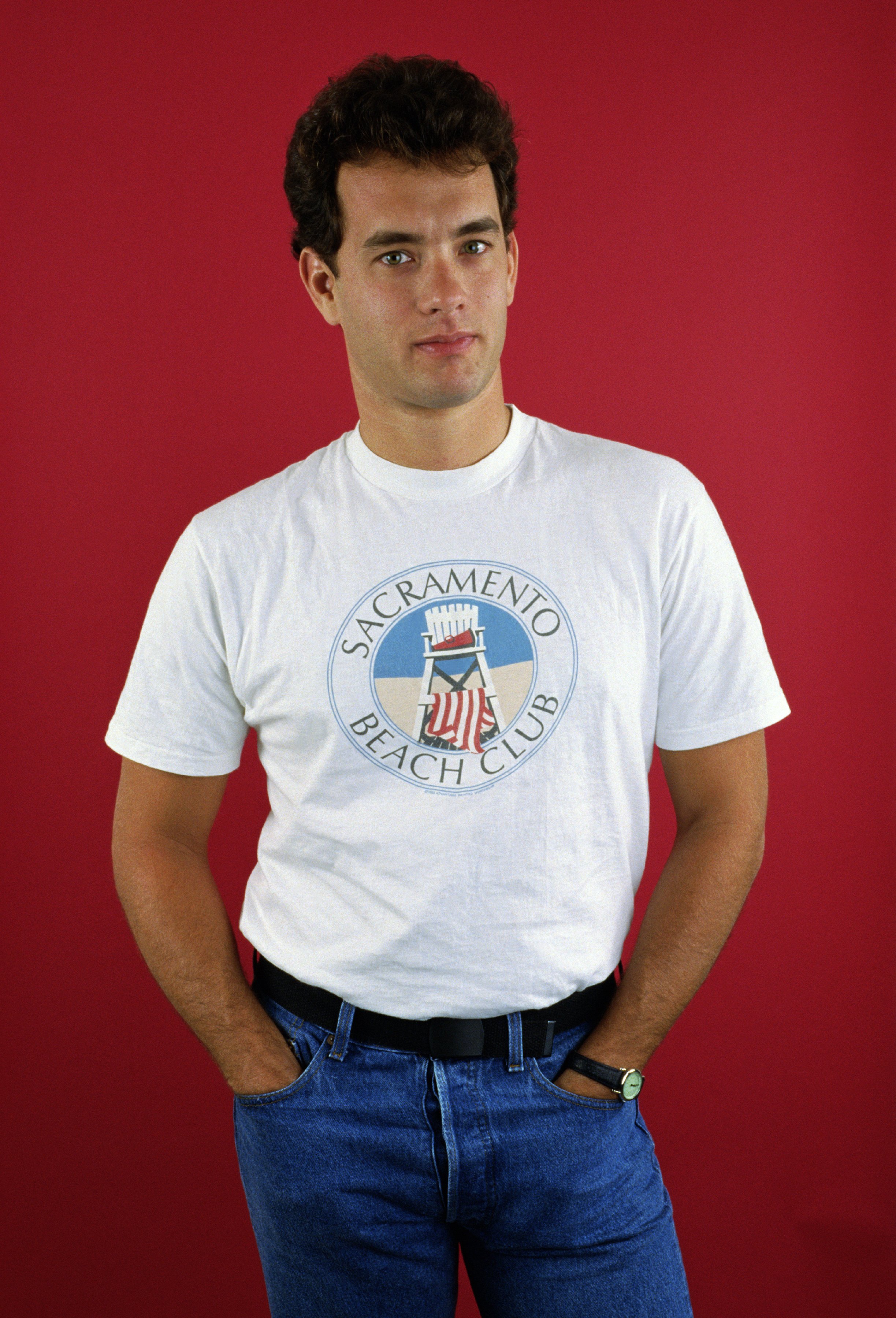 Dowling invited Hanks to be an intern at the festival. The internship turned into a three-year program that covered most aspects of theater production, including lighting, set design, and stage management. Hanks eventually dropped out of college. During this time, he also won the Cleveland Critics Circle Award for Best Actor for his 1978 performance "The Two Gentlemen of Verona."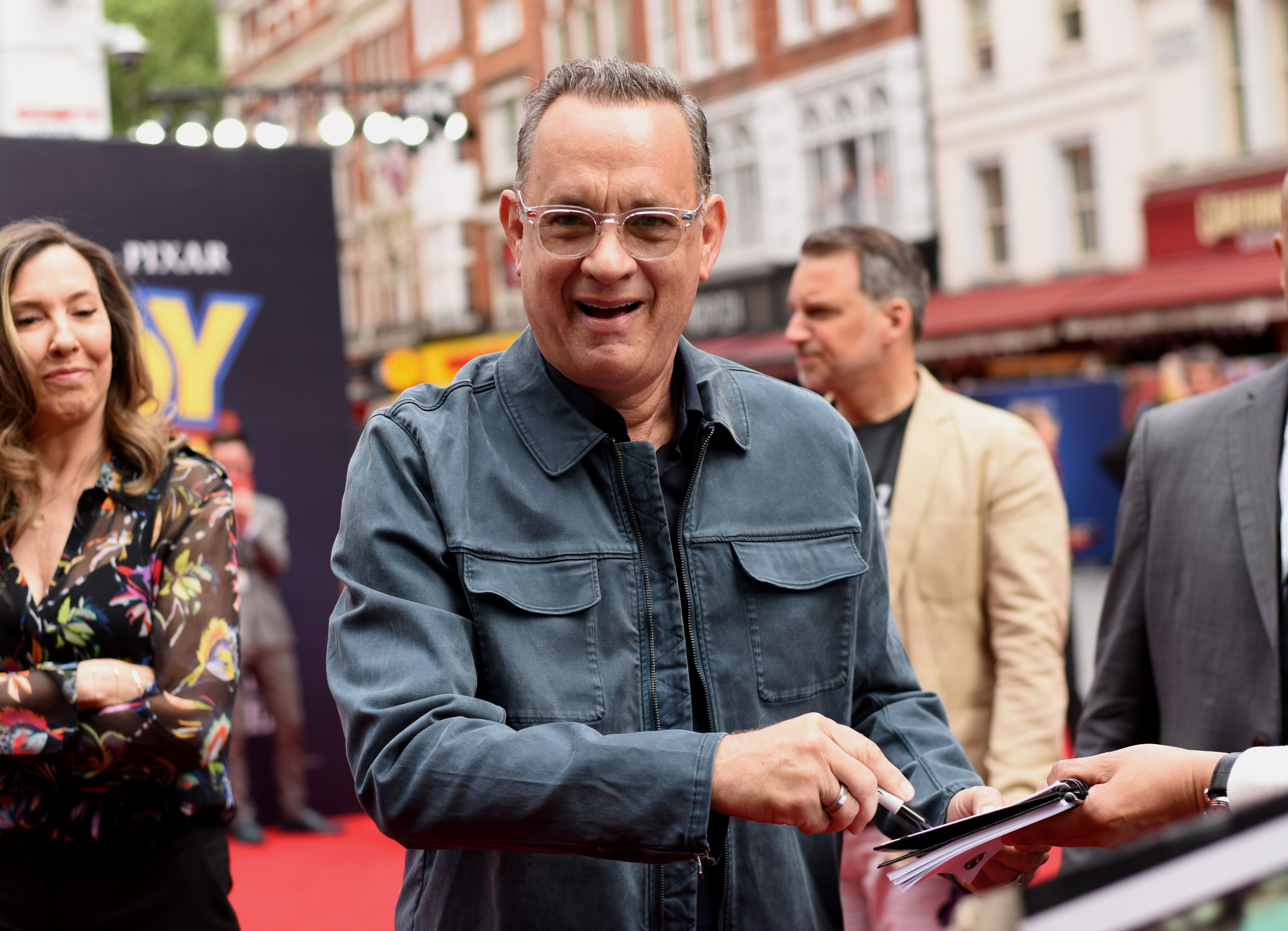 ---
BREAKING INTO THE SCENE WITH A LAUGH
In the late '70s Hank made his film debut in low-budget films like "He Knows You're Alone" and a lead role in tv movie "Monsters and Mazes". He was then cast as one of the leads on an ABC sitcom called "Bosom Buddies" about a couple of men dressing as women to live in a more affordable all-female hotel.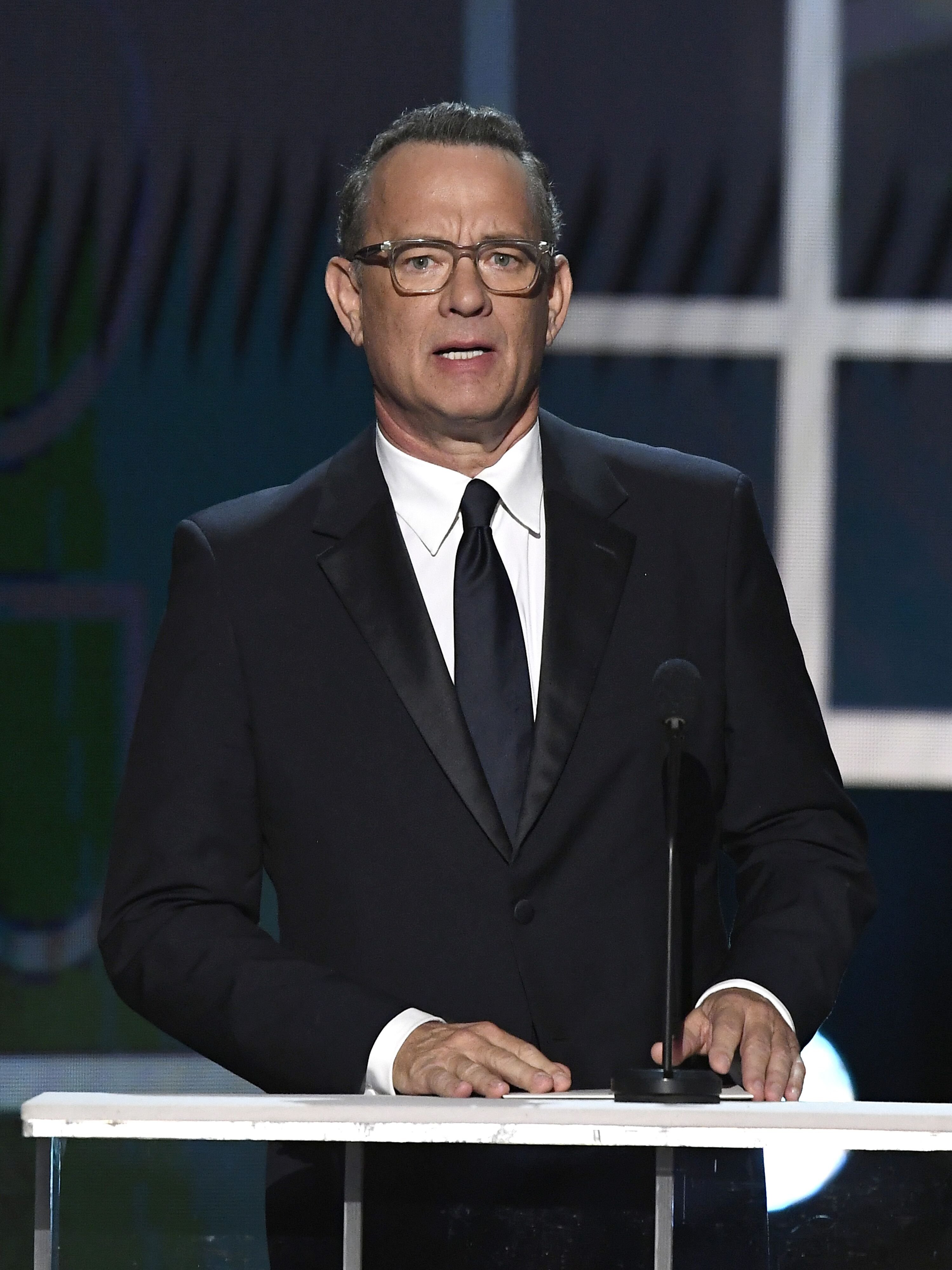 He eventually made his way as a guest star on "Happy Days" where he met Ron Howard, a meeting that would be fruitful for both parties. When Howard moved on to directing, he contacted Hanks for a role in his upcoming film, "Splash". He intended to give a supporting role to Hanks but gave that to John Candy instead.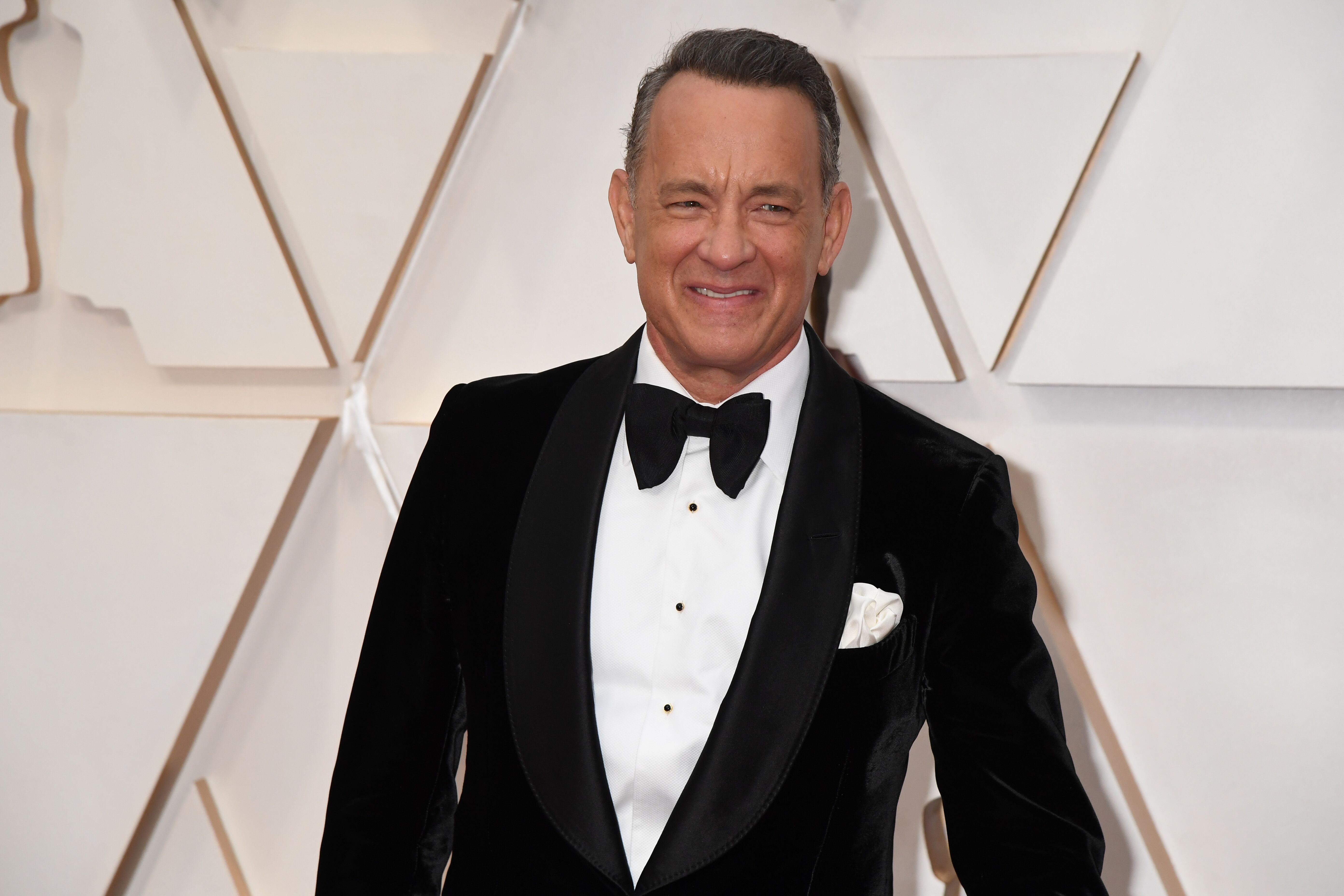 Hanks was given the lead role and the film was a hit, grossing $69 million and making turning the actor into one of Hollywood's up and coming comedy actors. He followed up his Hollywood introduction with a sizeable hit, Bachelor Party, also in 1984 then with Nothing in Common two years later.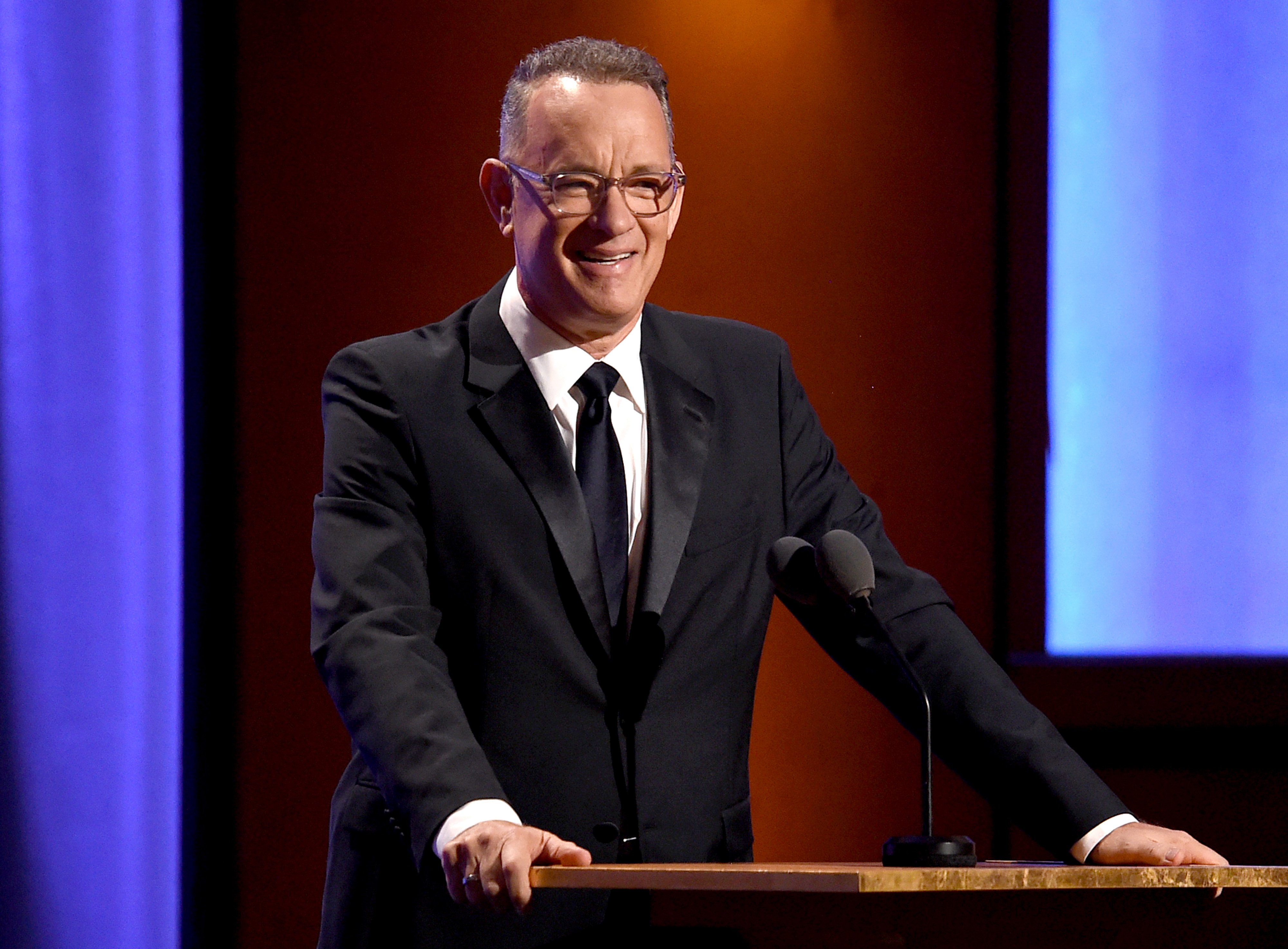 ---
BECOMING A HOLLYWOOD BIGSHOT
It was 1988's "Big" that turned in Tom Hanks into one of Hollywood's biggest names, not only thanks to the huge box-office draws but also for his incredible performance. He earned his first Oscar nomination for best lead actor. By the time the nineties game around, Hanks was a bonafide star.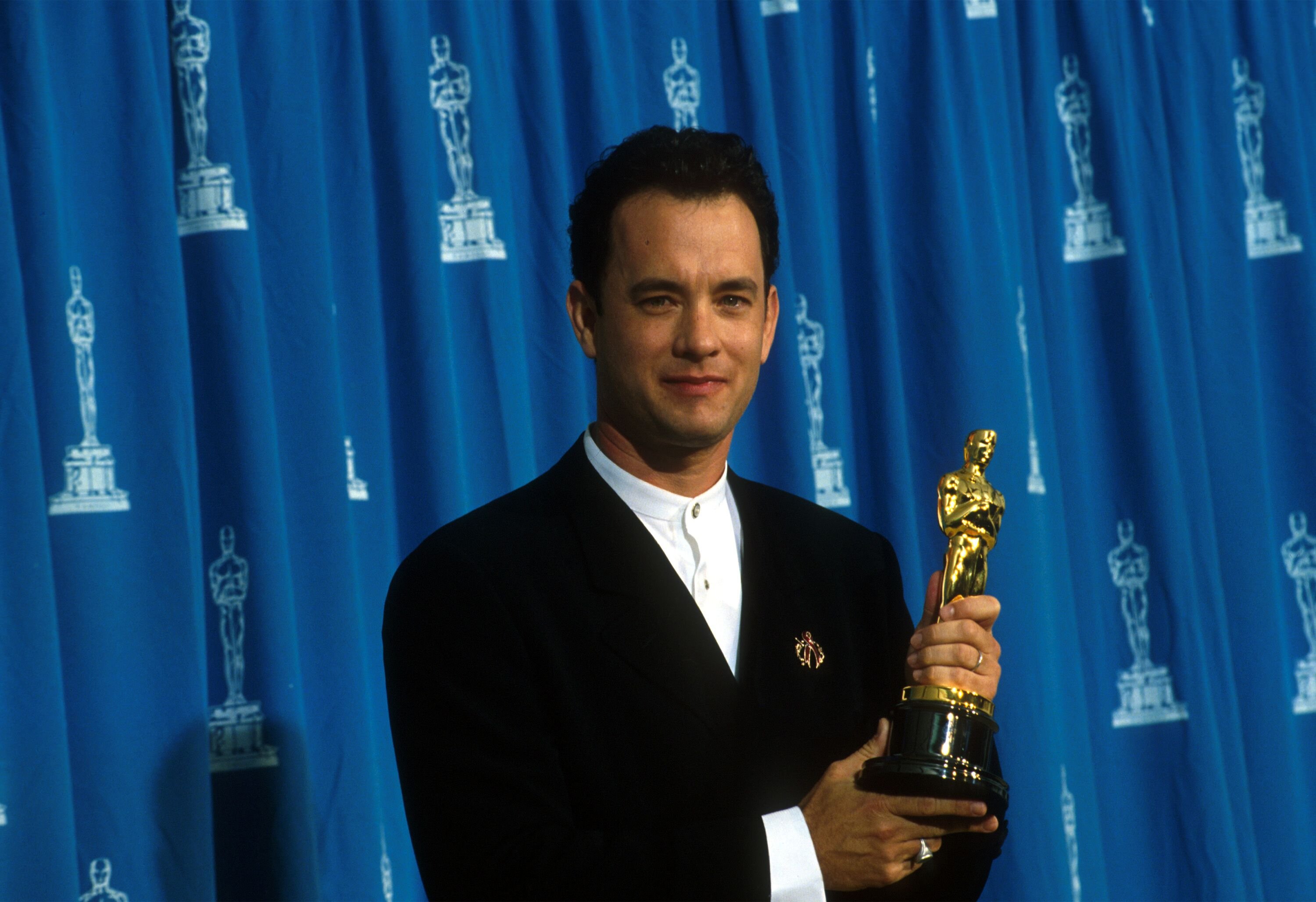 He continued his success with "A League of Their Own", and earned further box office success with "Sleepless in Seattle." In 1993 he starred in "Philidelphia", where he played a gay lawyer with AIDS who sues his firm for discrimination. The role earned the actor the 1993 Academy Award for Best Actor.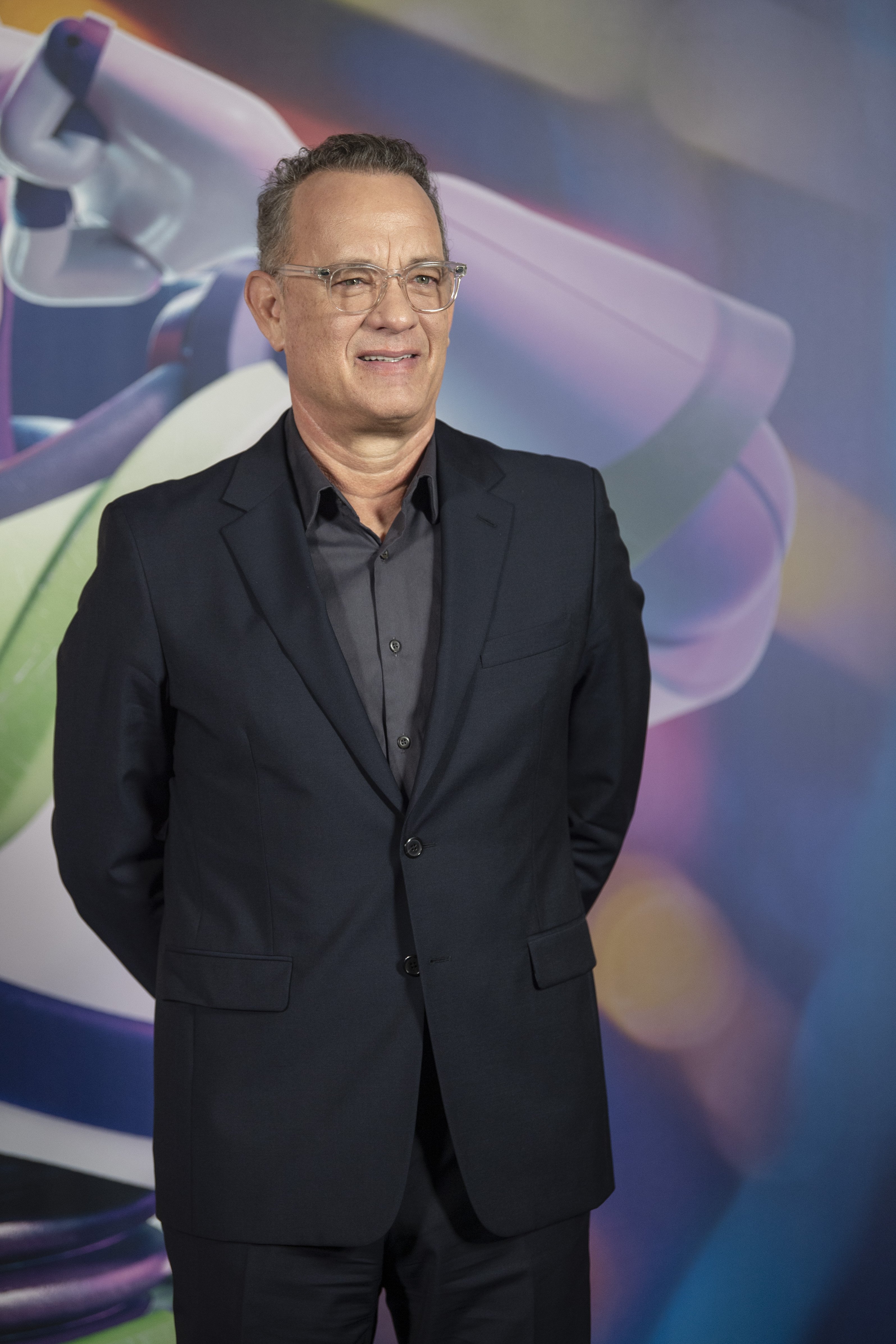 Hanks followed Philadelphia with the 1994 hit Forrest Gump which grossed a worldwide total of over $600 million at the box office. Hanks remarked: "When I read the script for Gump, I saw it as one of those kinds of grand, hopeful movies that the audience can go to and feel some hope for their lot and their position in life.
I got that from the movies a hundred million times when I was a kid. I still do." The role earned him the 1994 Academy Award for Best Actor, making him only the second actor to win the award in two consecutive years. The hits only continued to keep rolling, as he reunited with Ron Howard for 1995's "Apollo 13."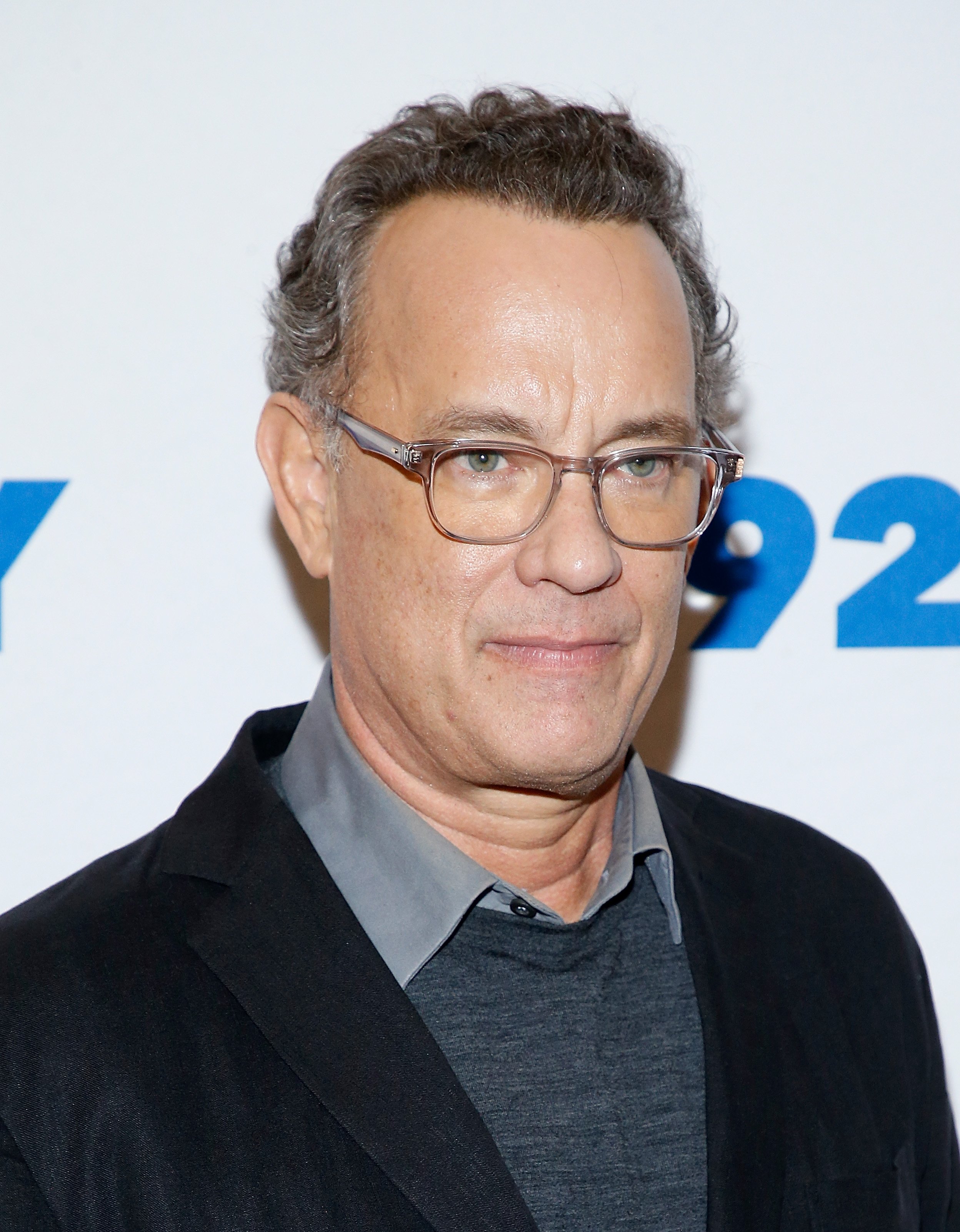 ---
GOING BEYOND ACTING
Hanks then executive produced, co-wrote, and co-directed the HBO docudrama From the Earth to the Moon. The 12-part series chronicled the space program. It featured testimonials from Neil Armstrong and Jim Lovell, as well as a commentary on the reality of moon landings. The project became an Emmy Award-winning outing.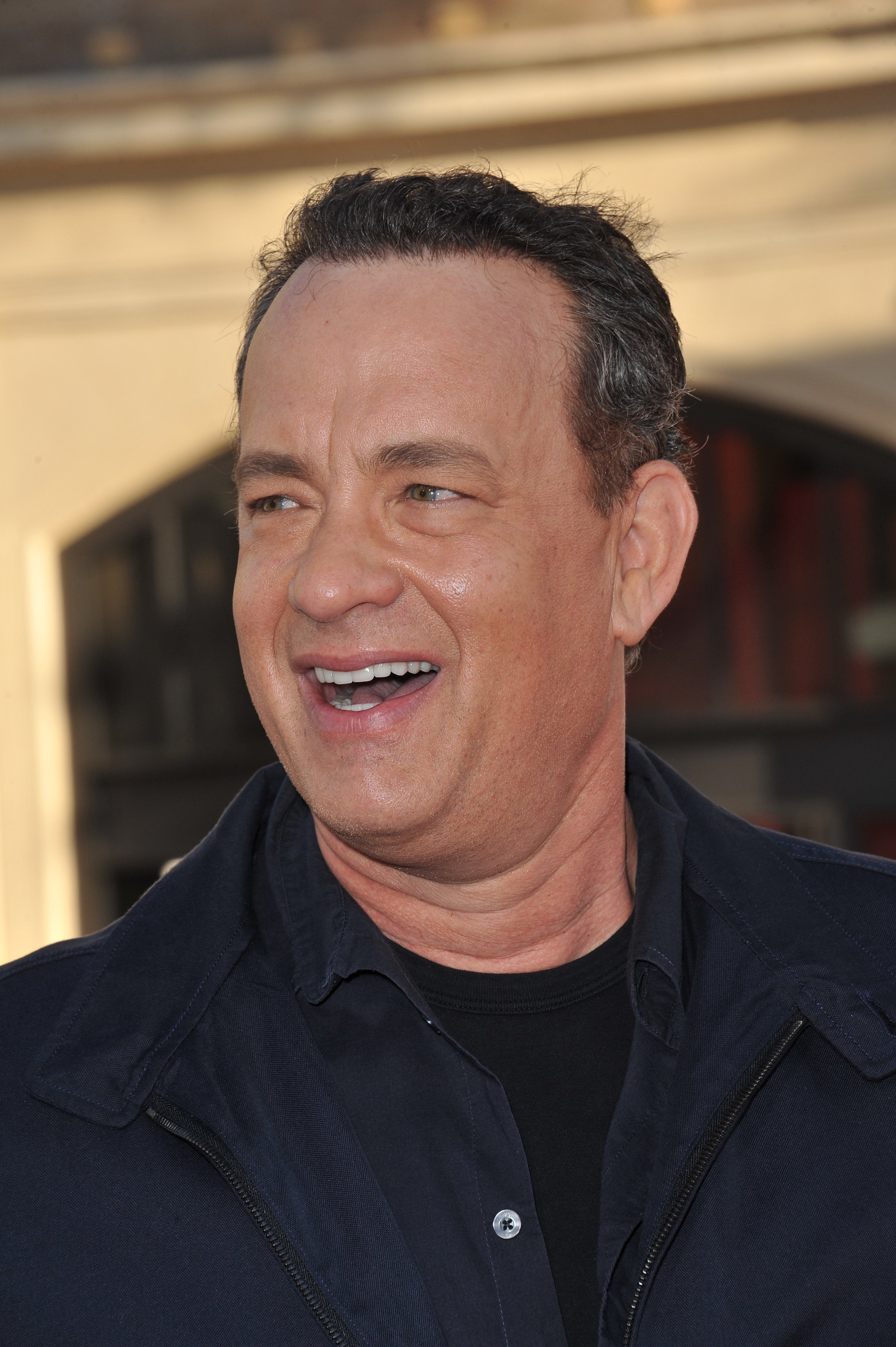 He made his directorial debut in 1996 on "That Thing You Do!". He was the Executive Producer of 2001's "Band of Brothers" which chronicled the airborne infantry of Easy Company, during World War II. The limited series won the Golden Globe for Best Miniseries or Motion Picture Made for Television and six Primetime Emmy Awards.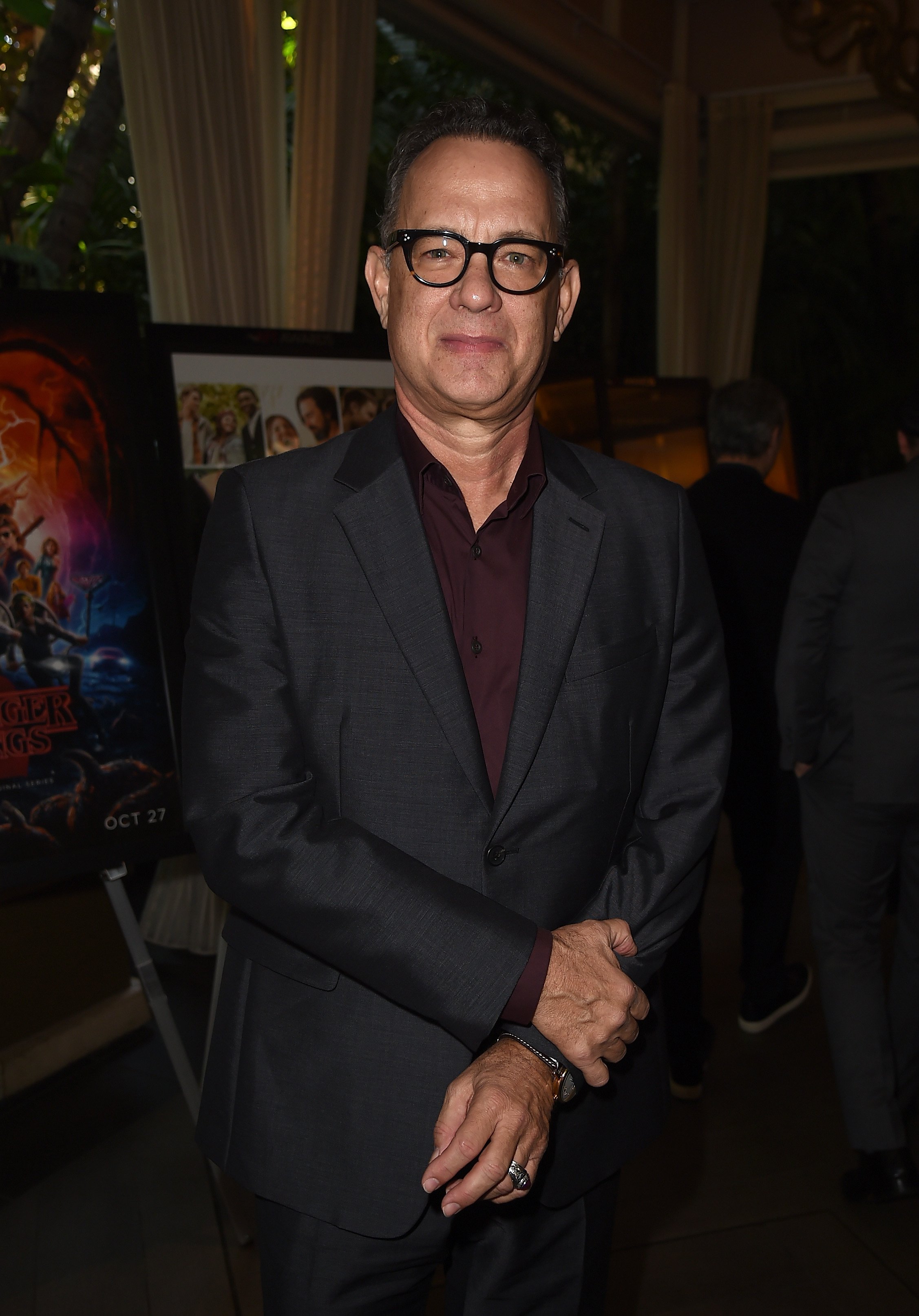 Hanks is also the voice of the beloved cartoon character from Disney-Pixar's Toy Story, Woody. He has voiced the character in four of the films of the franchise, as well as various video games and specials. His other notable films include self-produced "Cast Away," "The Green Mile," "The Terminal" and the "Da Vinci Code" films.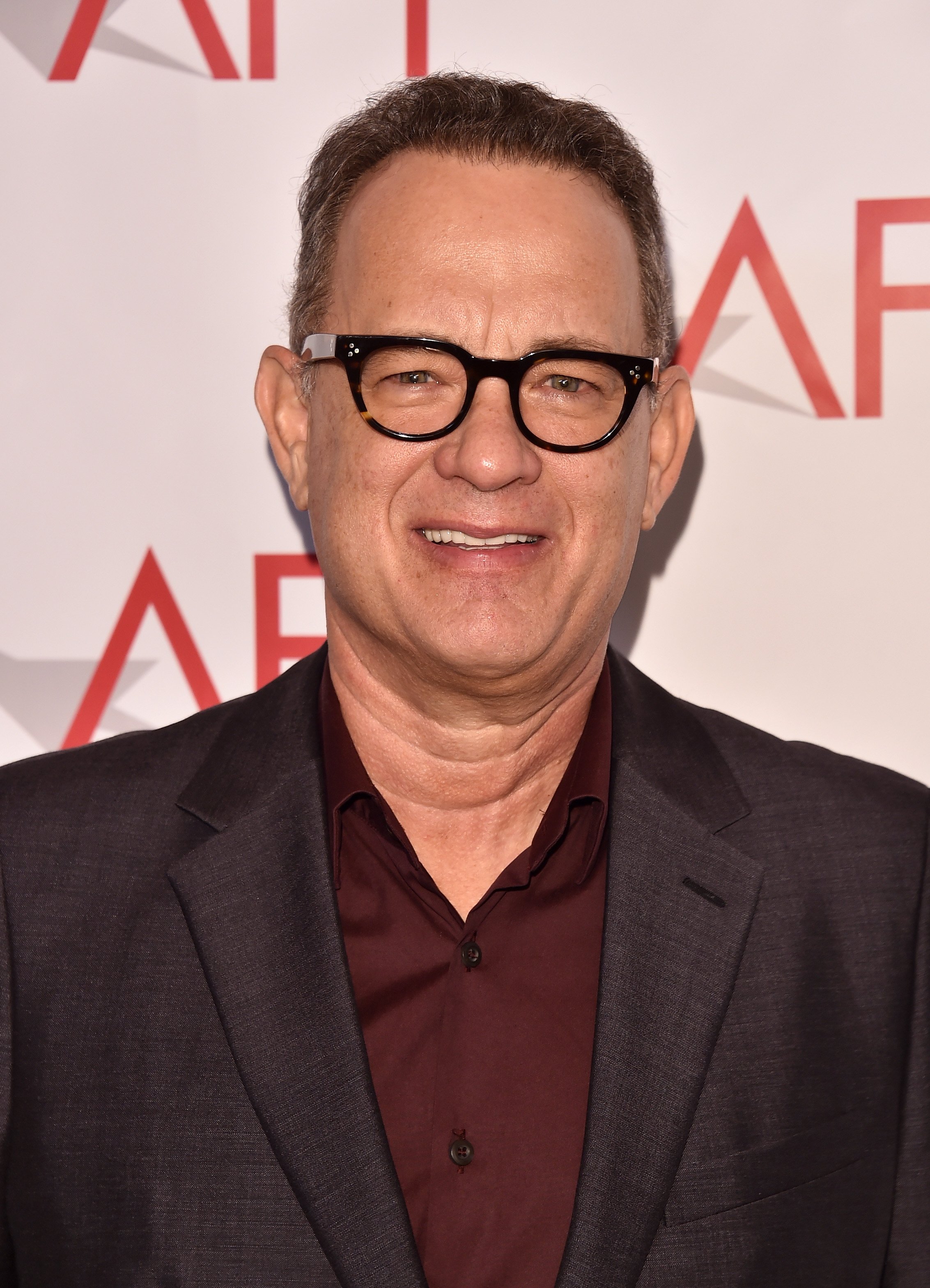 ---
HIS FIRST WIFE, SAMANTHA LEWES
Lewes is the mother of Tom Hanks' two eldest children, Colin and Elizabeth. She was his college sweetheart. In 1977, their love bore fruit in the form of their son, Colin. Samantha and the Forrest Gump star tied the knot in 1978, shortly after Colin's birth. Soon after their son's birth, Hanks landed the lead role in "Bosom Buddies."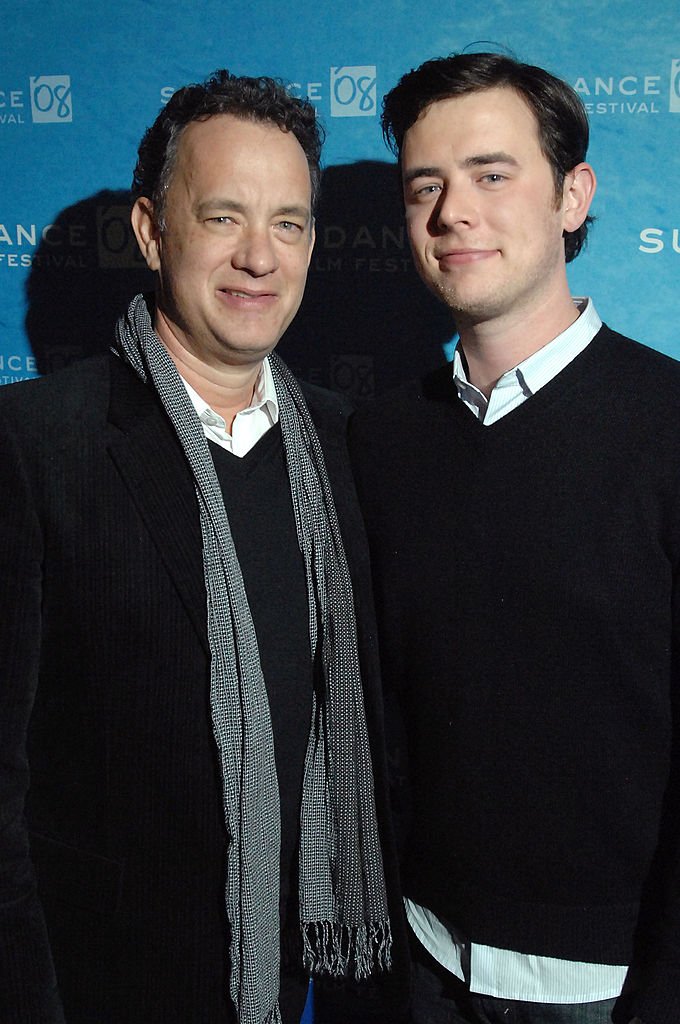 Hank's even got his wife, who was also an actress, a role in an episode of his show according to Harper's Bazaar. Unfortunately, their marriage didn't last and in 1987, Tom Hanks and Samantha Lewes finalized their divorce. It was a difficult decision for the couple, that weighed heavily on the actor.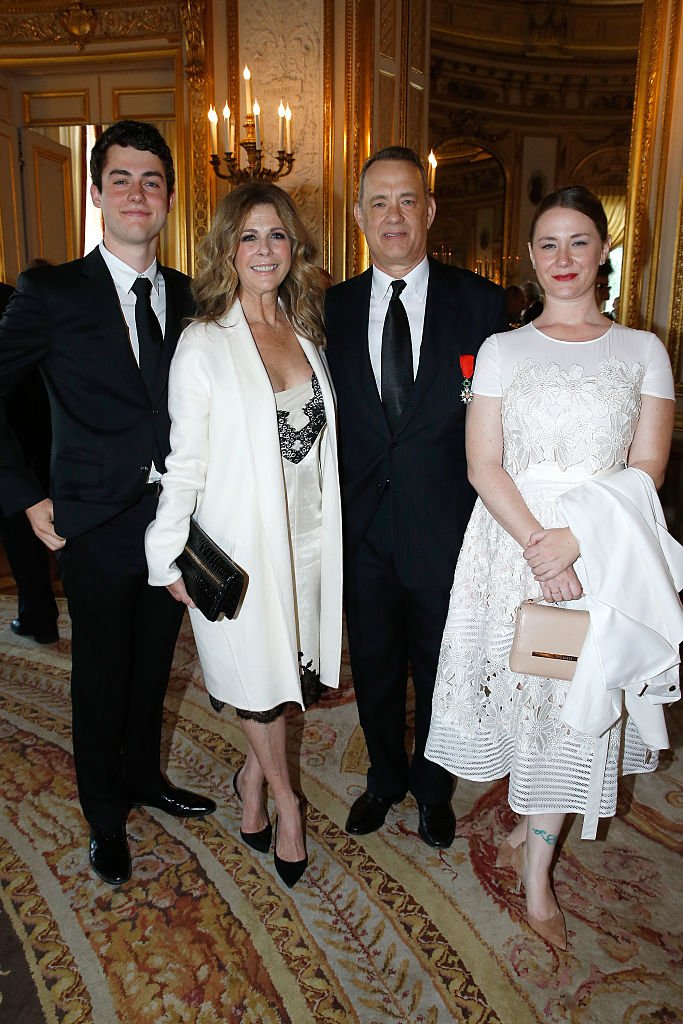 Hanks told Express in 2013, "A broken marriage meant I was sentencing my own kids to the sort of feelings I had at their age. I was just too young and insecure about marriage. I was 23 and my son Colin was already 2 when I married for the first time. I was not really ready to take on those responsibilities."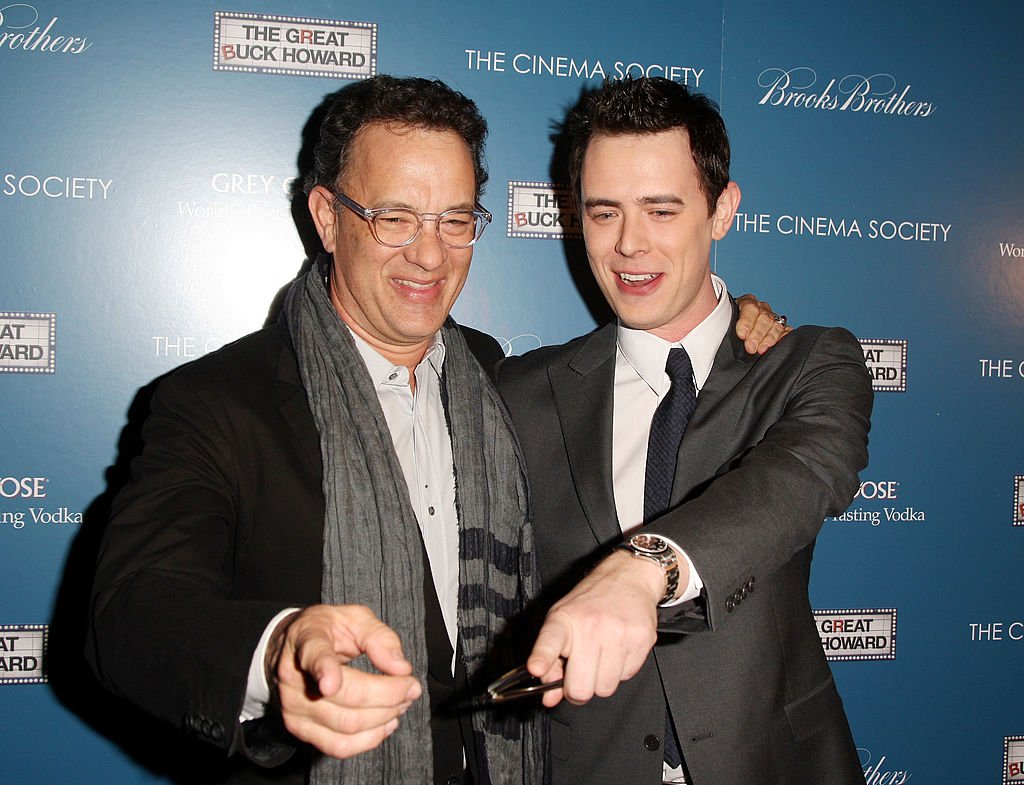 After her divorce from Hanks, Lewes was diagnosed with bone cancer and died of the illness in 2002. Colin and Elizabeth Hanks' dad was reportedly "devastated by the news." It was also reported via the New York Post, that despite their divorce, "They've had their ups and downs like any divorced couple but they have remained friends."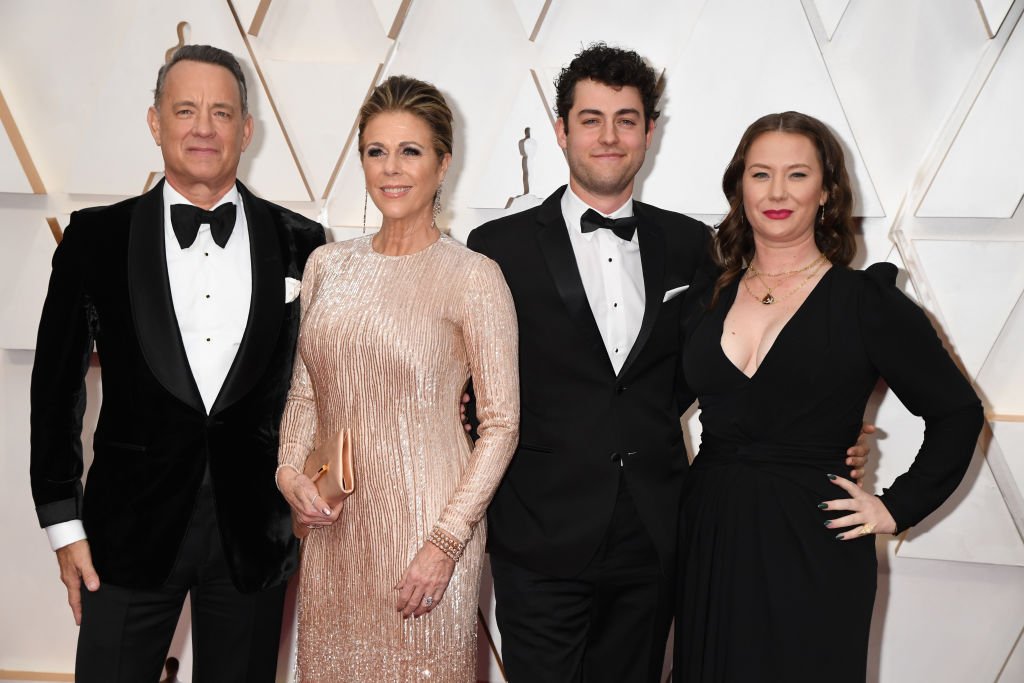 ---
FINDING REAL LOVE WITH RITA WILSON
Rita Wilson is an actress and she met her future husband, Tom Hanks, on the set of his short-lived sitcom, Bosom Buddies in 1981. By 1984 they would work together once more when they co-starred in the film "Volunteers." At the time, Tom was still married to his college sweetheart, Samantha Lewes.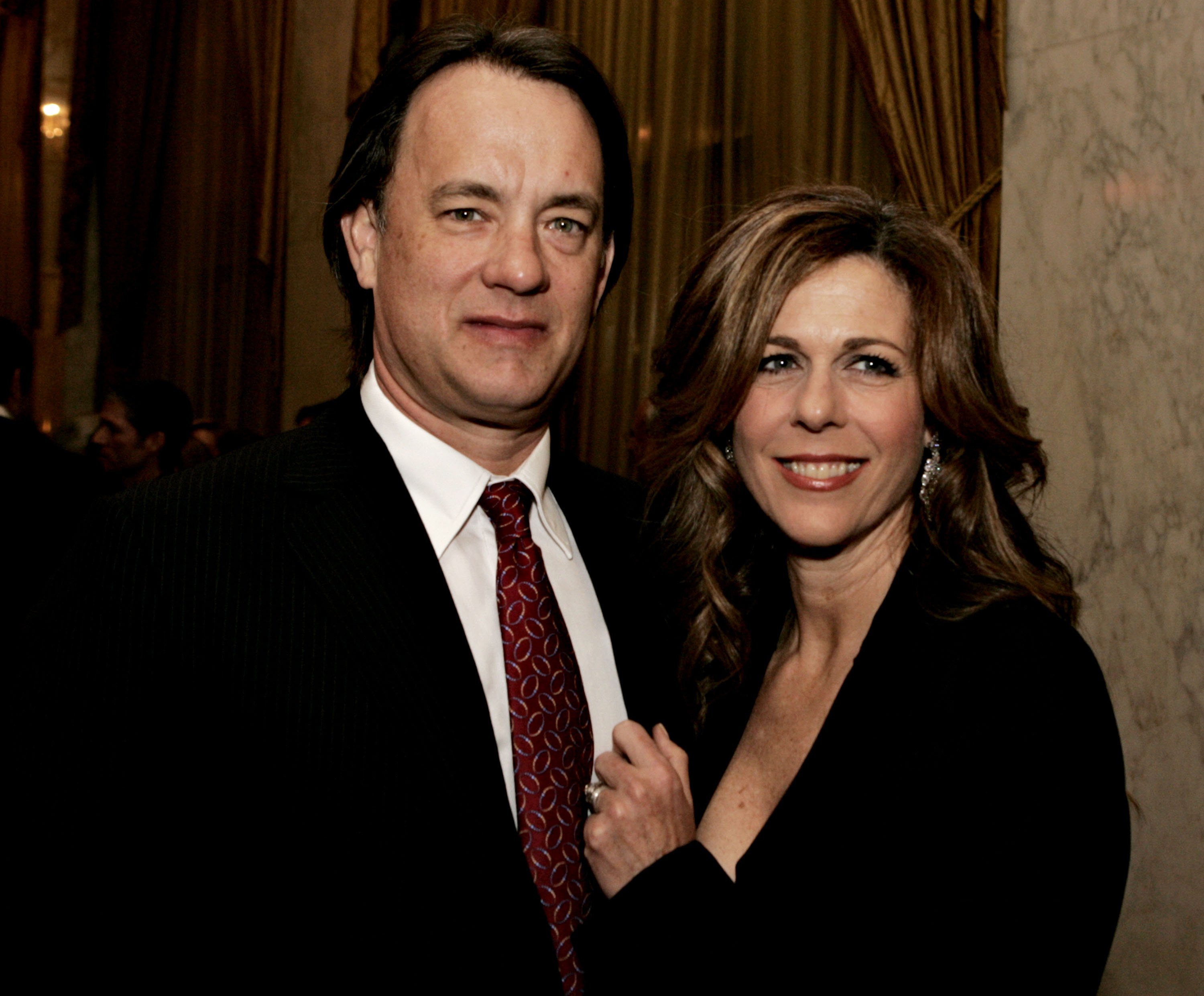 However, Tom has gone on the record and told GQ that he and Rita felt an immediate spark: "Rita and I just looked at each other and 'kaboing,' that was that. I asked Rita if it was the real thing for her, and it just couldn't be denied." When Tom and Lewes split, their son Colin was 7 and daughter Elizabeth was 3. 
Their divorce wasn't finalized until 1987, but by December 1986 at the "Three Amigos" premier, he and Rita had taken their romance public. The couple happily married on April 30, 1988, almost 32 years later (At the time of writing), they're still going strong. The two share two kids together, Chester or 'Chet' and Truman.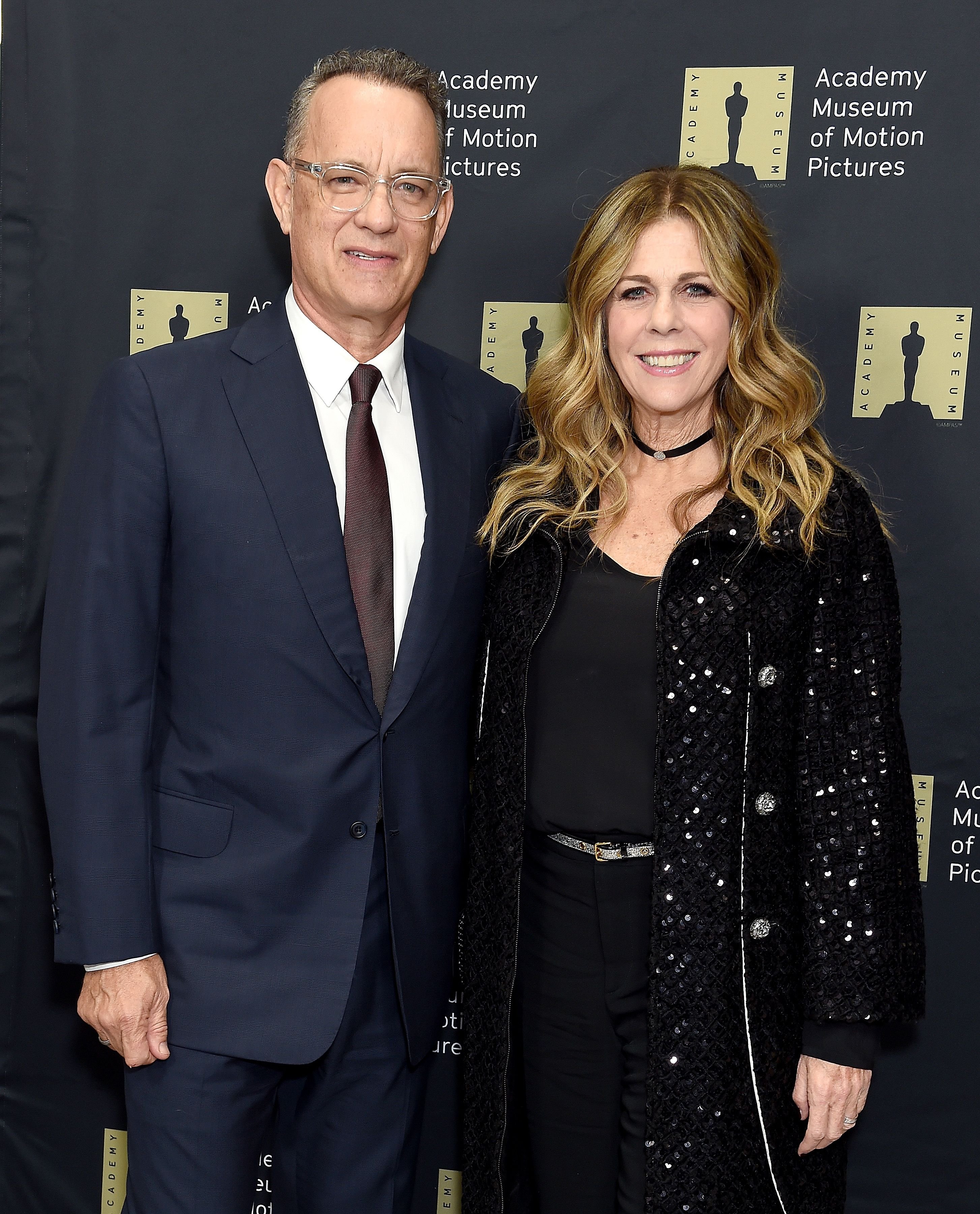 Wilson has appeared in over 70 films and tv shows. Most recently she has featured in "A Simple Wedding", "Gloria Bell", and HBO's "Girls". As a producer, she and her husband, Hanks, have collaborated with "My Big Fat Greek Wedding" and "Mama Mia" as well as their respective sequels.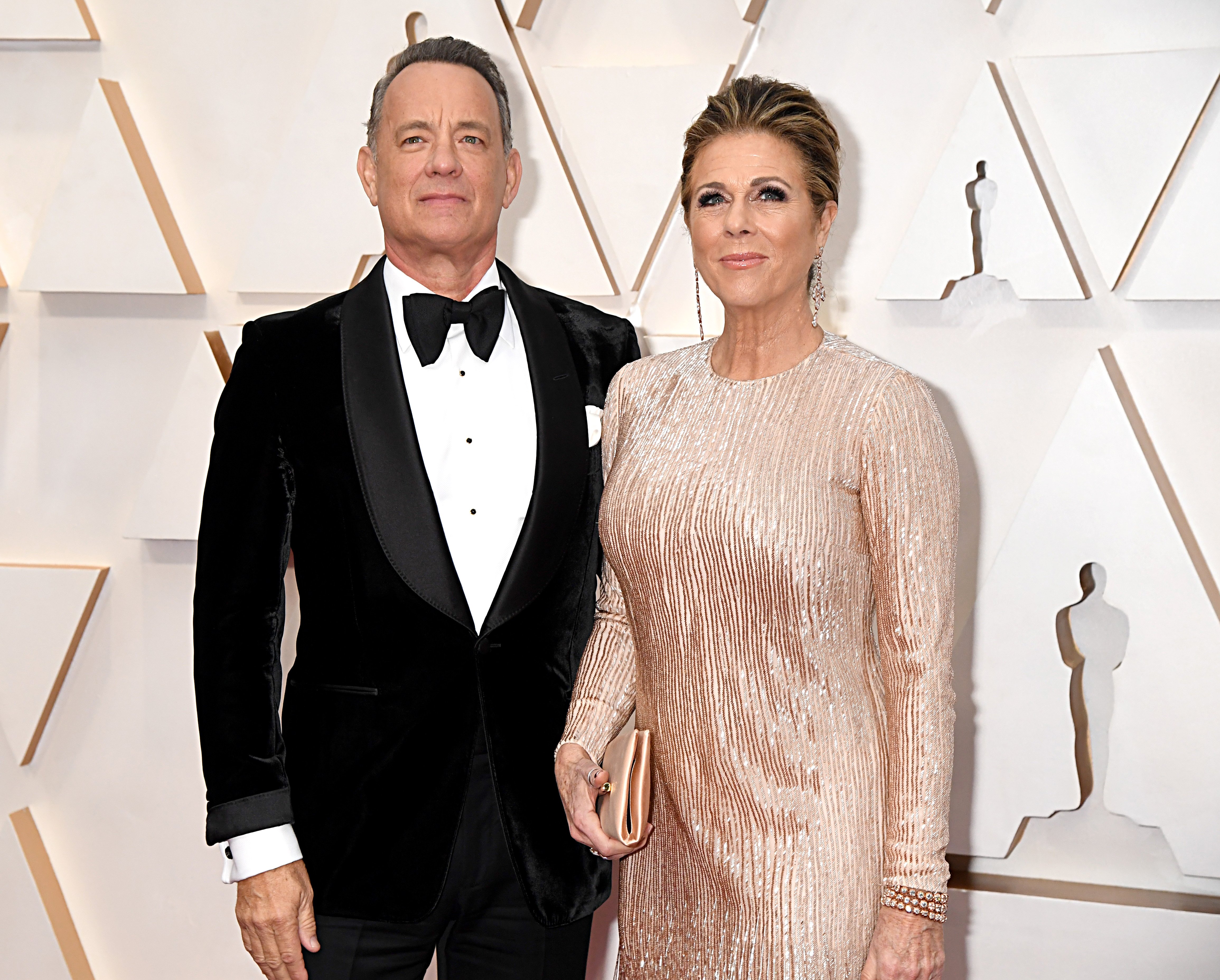 ---
THE BLENDED CHILDREN - COLIN HANKS
Colin is Tom Hanks' oldest child, whom he shares with his late first wife, Samantha Lewes. Colin is also an actor and has featured in several films and television shows of note. They include films like "Orange County", "King Kong", and "Jumanji: The Next Level", and television shows like "Fargo" and "Talking Tom and Friends."
---
ELIZABETH HANKS
Tom and Samantha's second child Elizabeth is now 37 years old and is a writer. Under the pen name E.A. Hanks, the LA-based writer has worked as a Vanity Fair staff writer, as well as a HuffPost associate news editor. In addition to that, she is also a contributor for TIME, Jezebel, and The New York Times.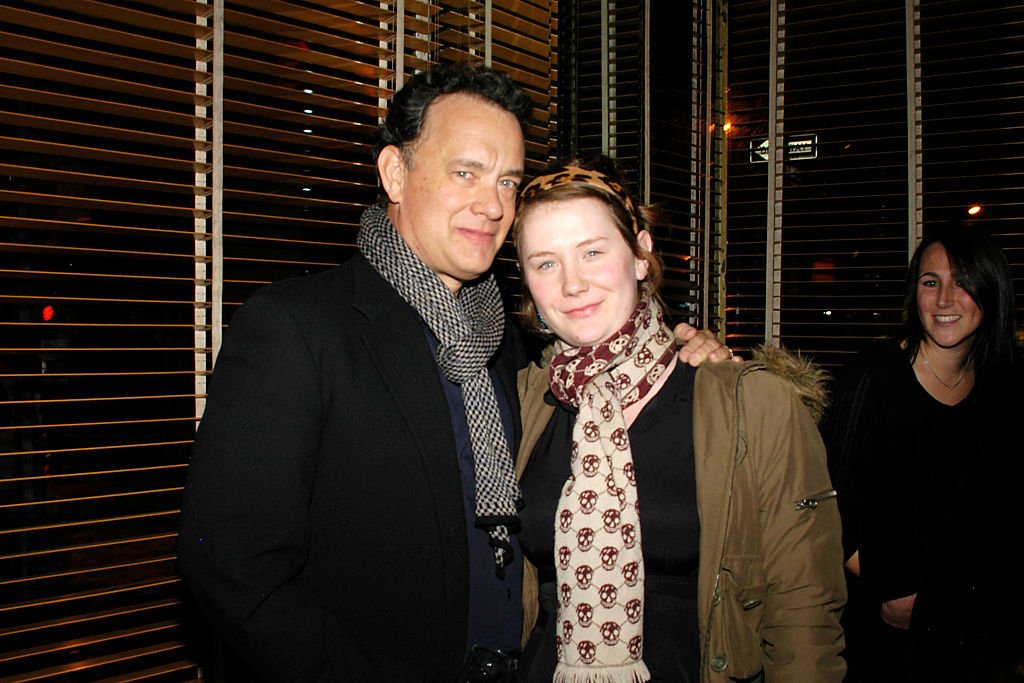 ---
CHET HANKS
The first of Tom Hanks and Rita Wilson's two boys is Chester. For a time, Chet as he likes to be called pursued a career as a rapper. His stage name is 'Chet Haze.' During this time he did spark some controversy due to his behavior, but Closer Weekly reported that Tom and Rita's "caring intervention" lead to their son cleaning up his act.